Today we are bringing you the most adorable Woodland Boho Newborn shoot! Little Ember Rose's nursery inspired photographer Allisha Linnea' Photography with it's woodland creators and flowers galore. She just knew after seeing it, that it would make the perfect setting for their newborn photoshoot! Fresh flower's from the Grandmother's garden, a pair of Dad's antlers, and a lux fur blanket all combine to become the cutest "baby basket" ever! Be warned, that before you have a look at all the adorableness, you just might feel the need to cuddle the nearest baby after you are finished (we definietely did)!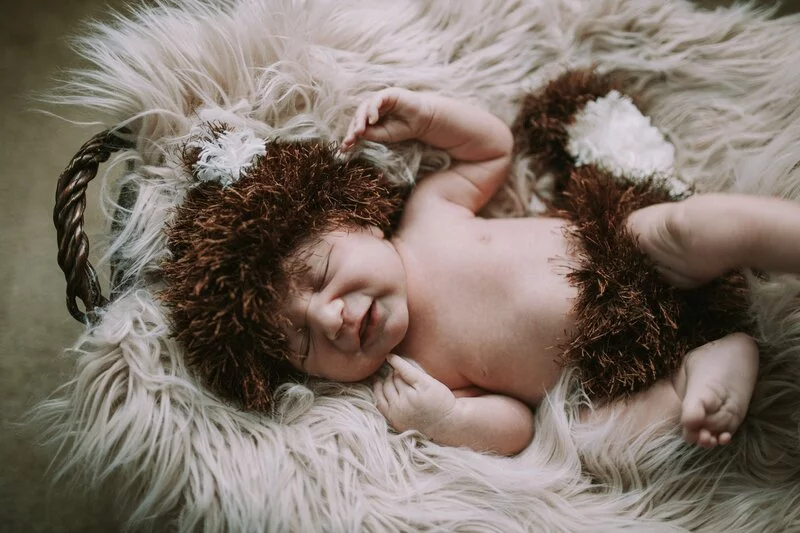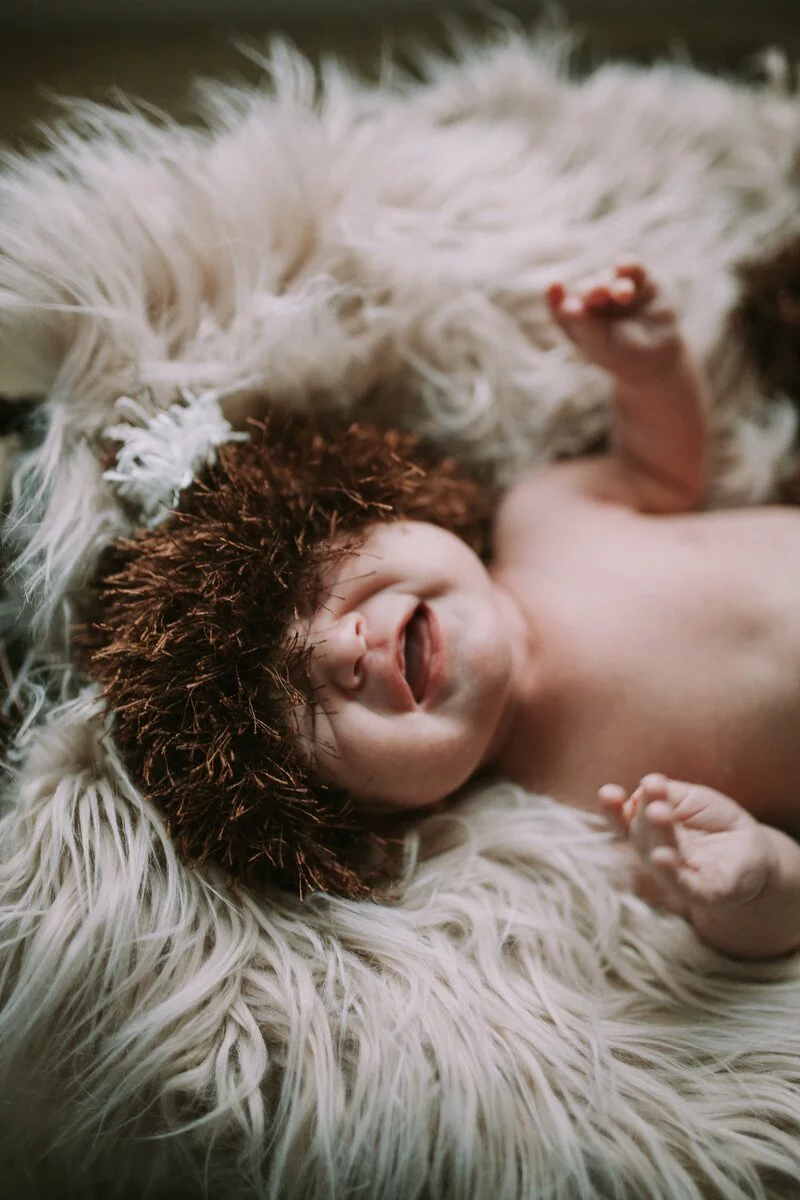 Seriously, is this just the look of absolute pure joy? We think so!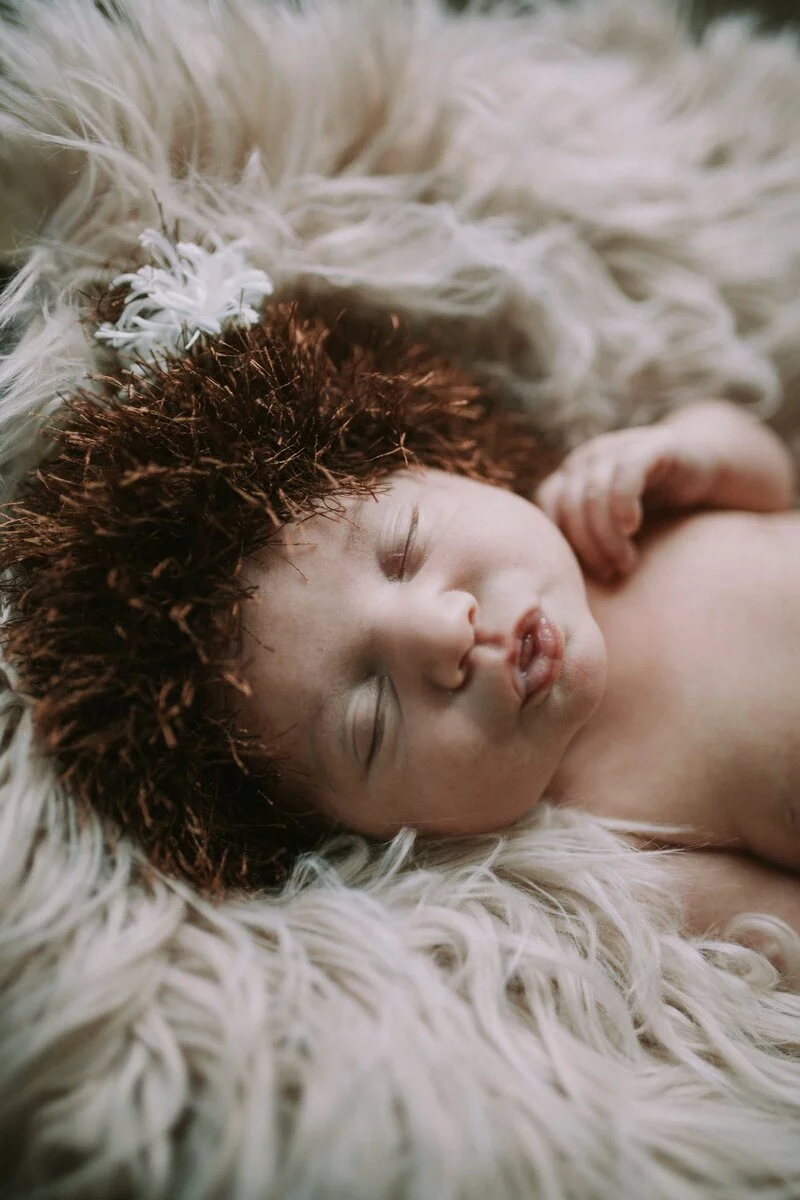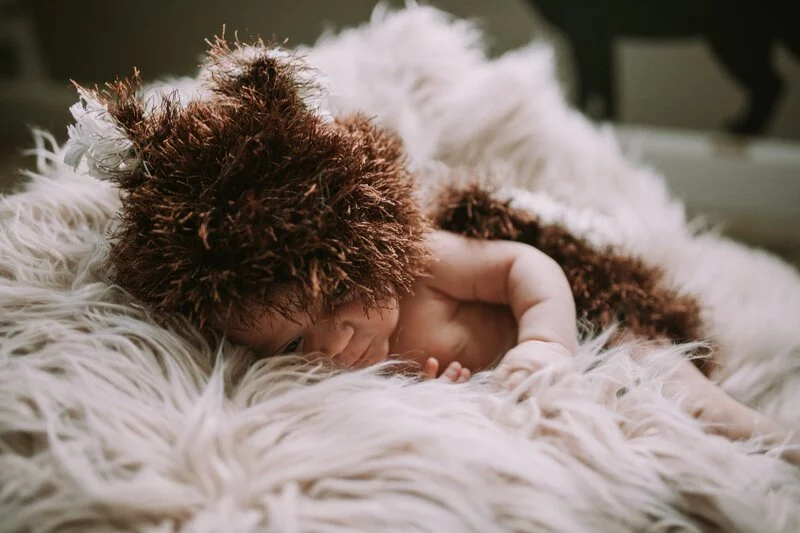 How much fun is this hat? We think it is super adorable!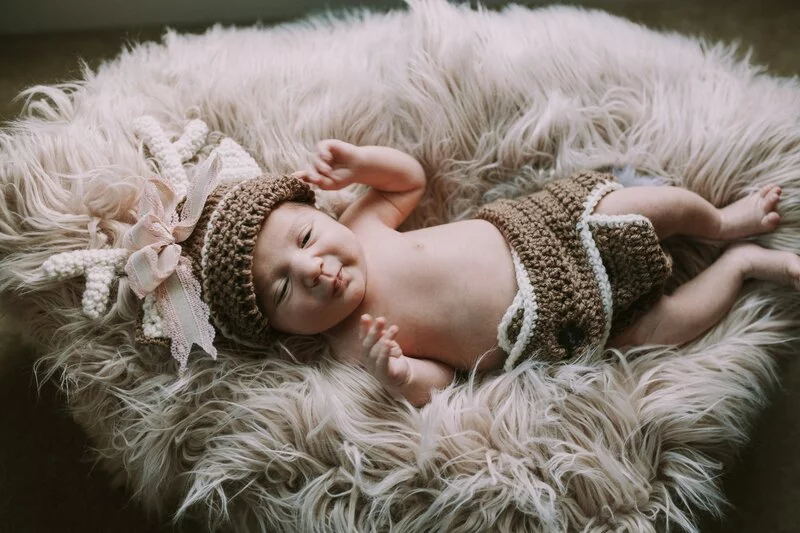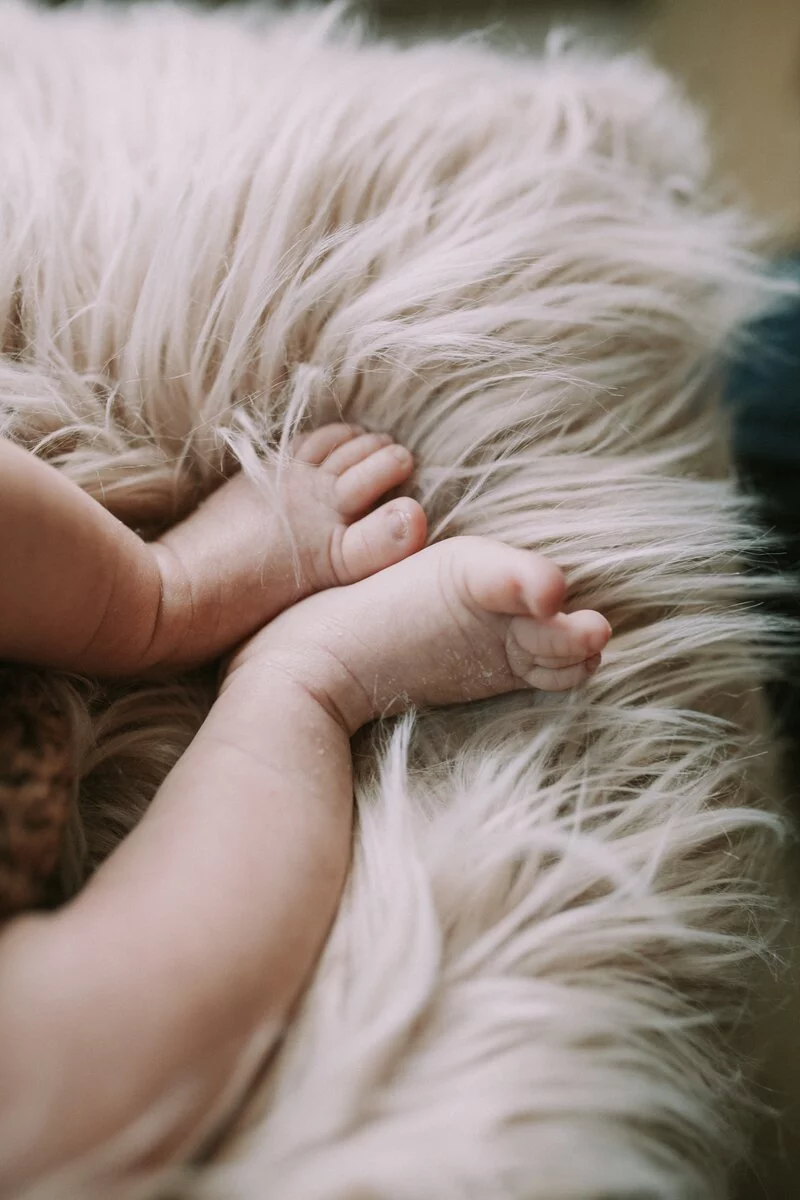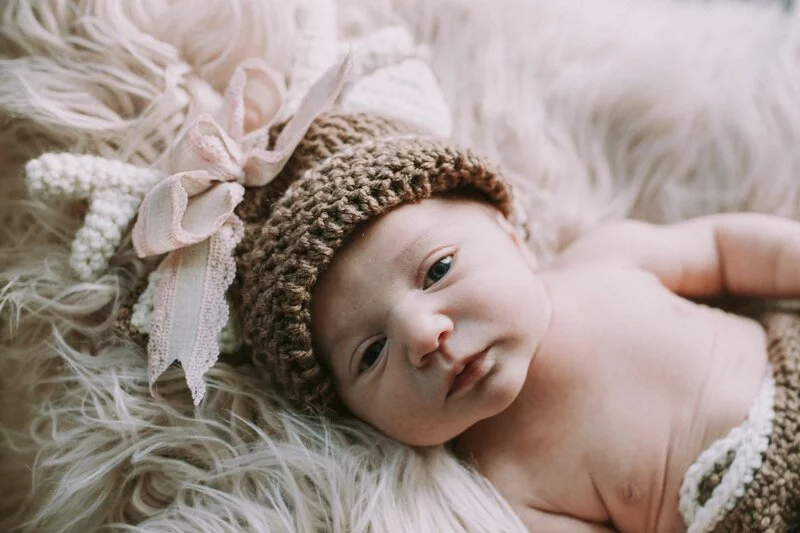 Look at those eyes! She is certainly going to be a heart-breaker when she gets older!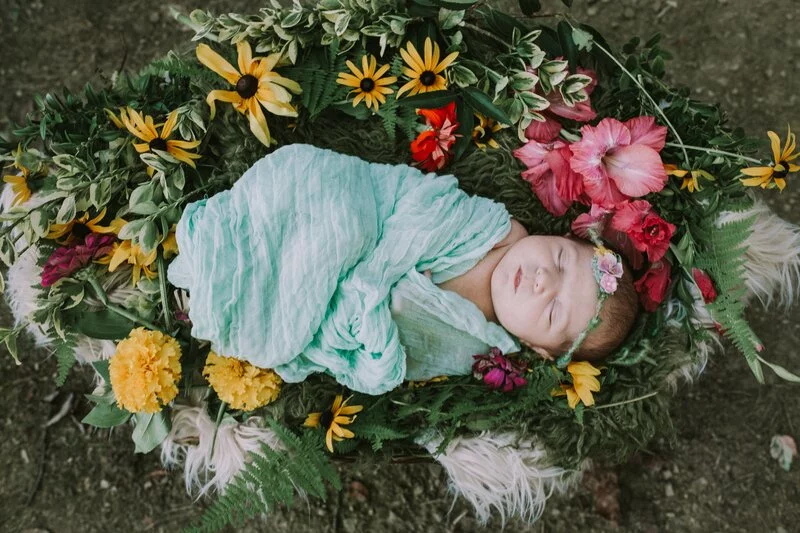 High fashion model before turning 1? Ember can check that off of her bucket list!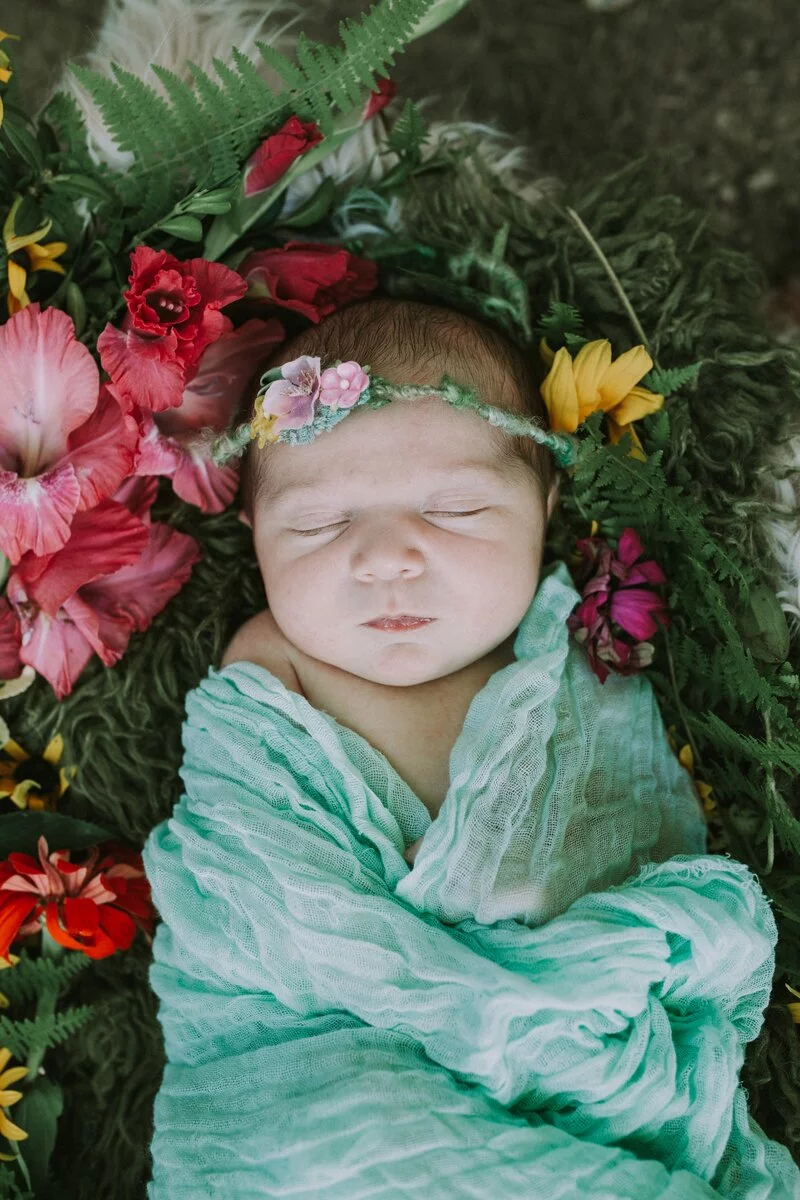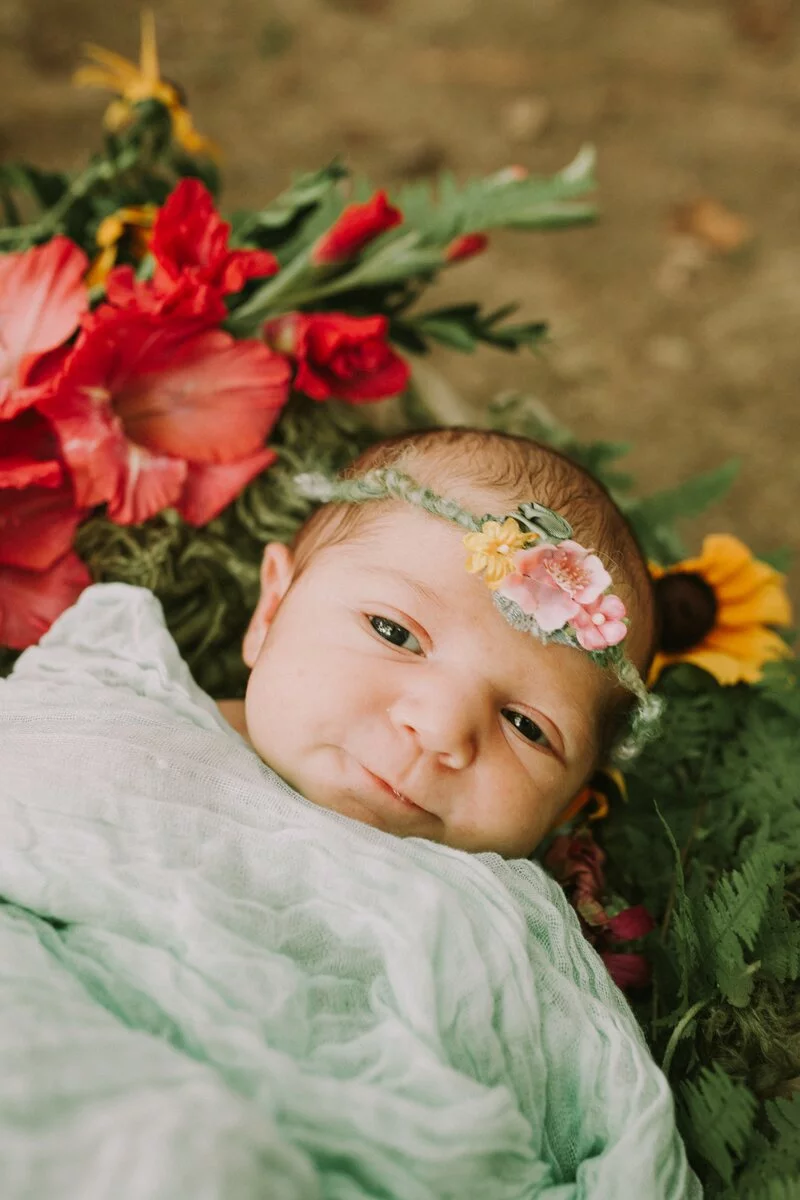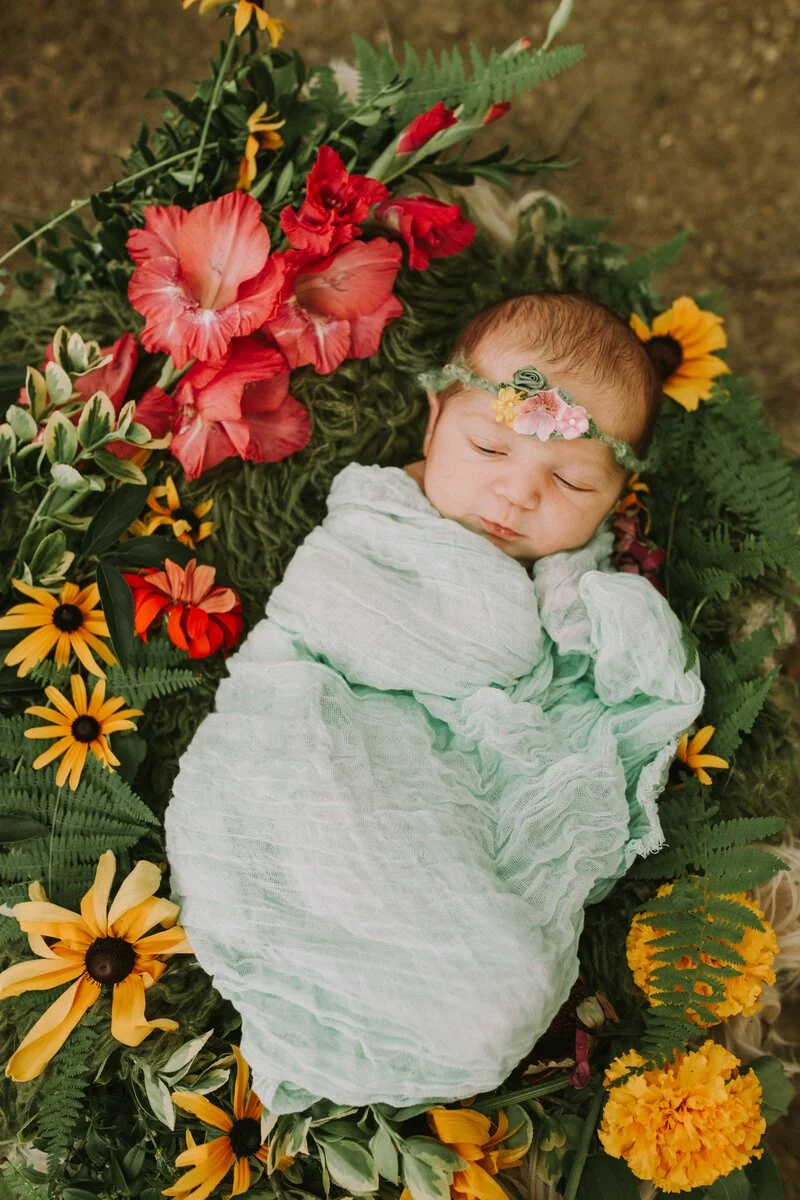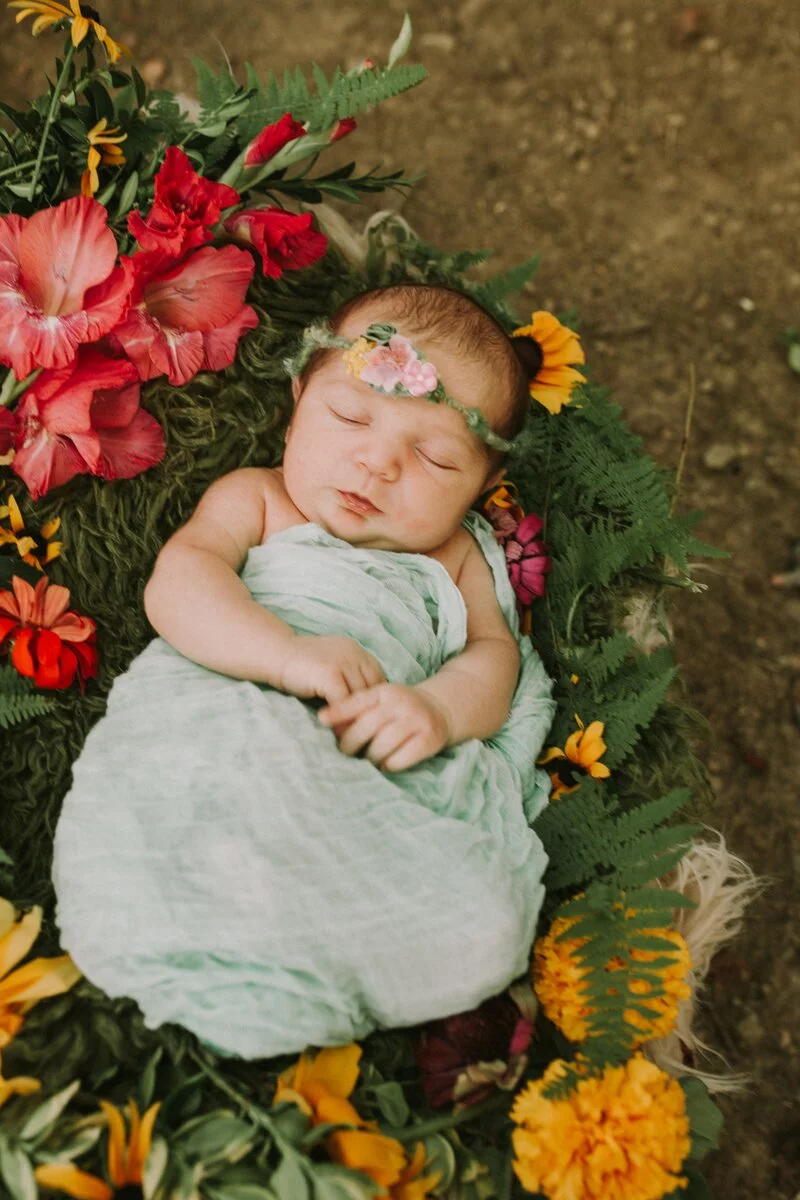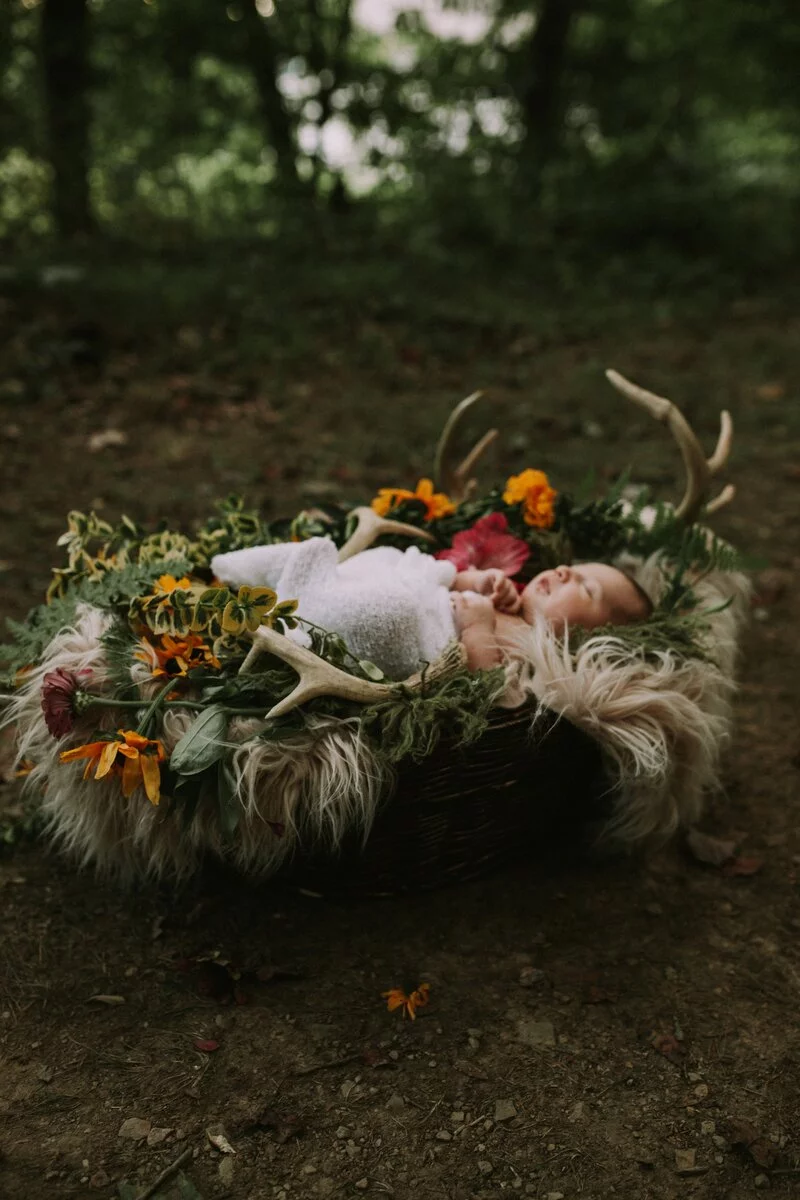 We love the fact that Dad was able to personalize the shoot a bit by adding in his own small touches – the antlers!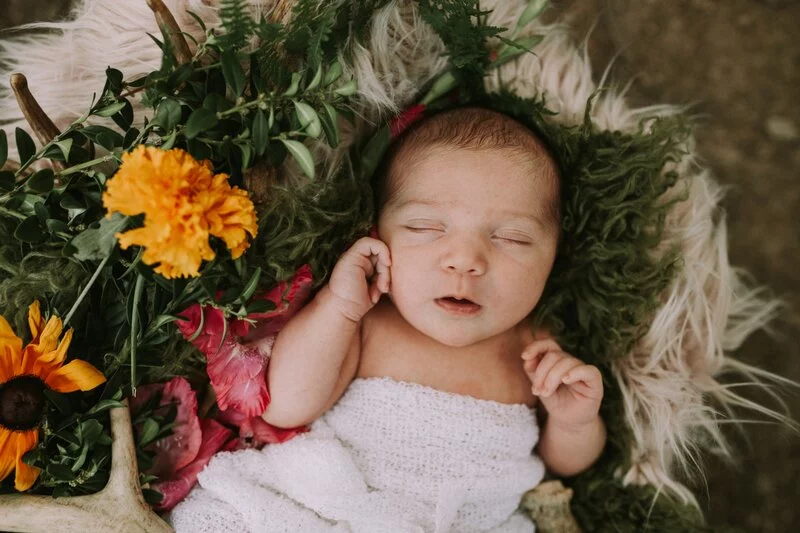 Photographer: Allisha Linnea' Photography