Jennifer and Matthew are a down-to-earth Ontario couple who planned a simple yet elegant wedding at Niagara on the Lake. The details throughout the ceremony and reception clearly show the time and effort that the couple put into planning their perfect Ontario Orchard Wedding. We love the huge fruit and cheese display they had for the guests to snack on! And Jennifer's cap-sleeved beaded gown makes her look absolutely stunning! Don't you agree?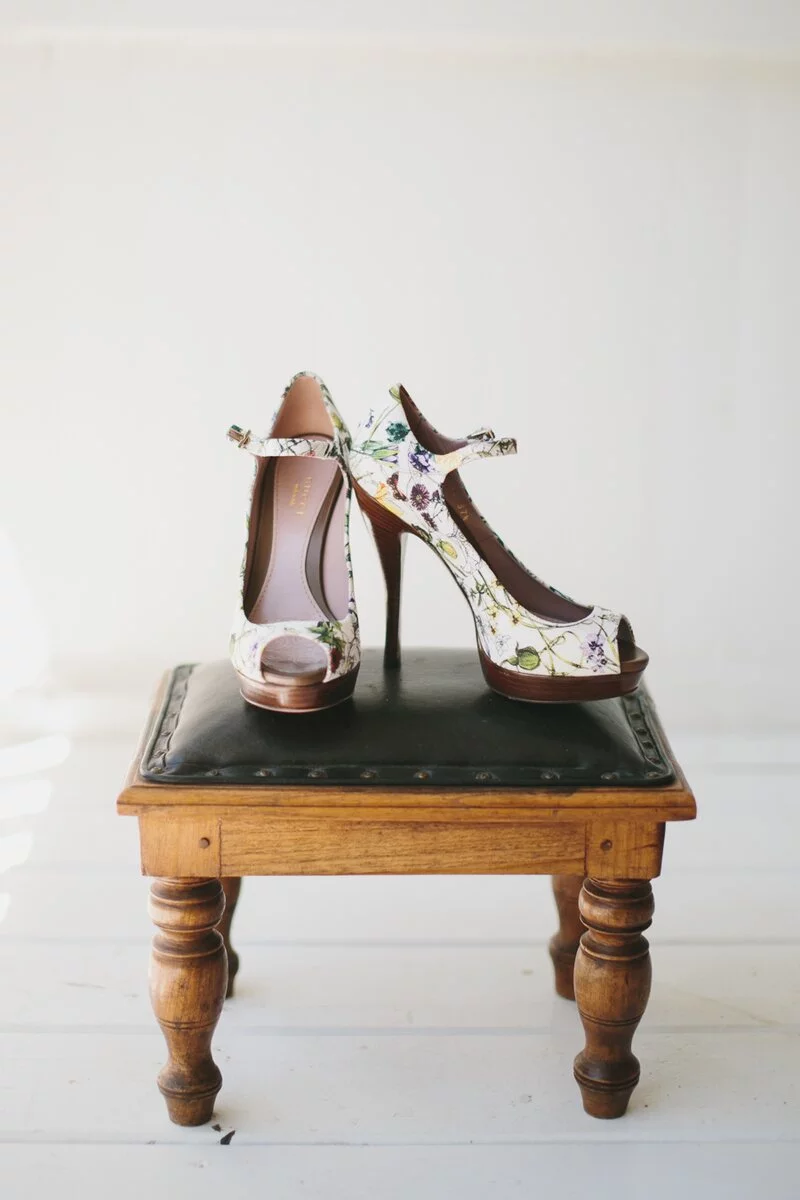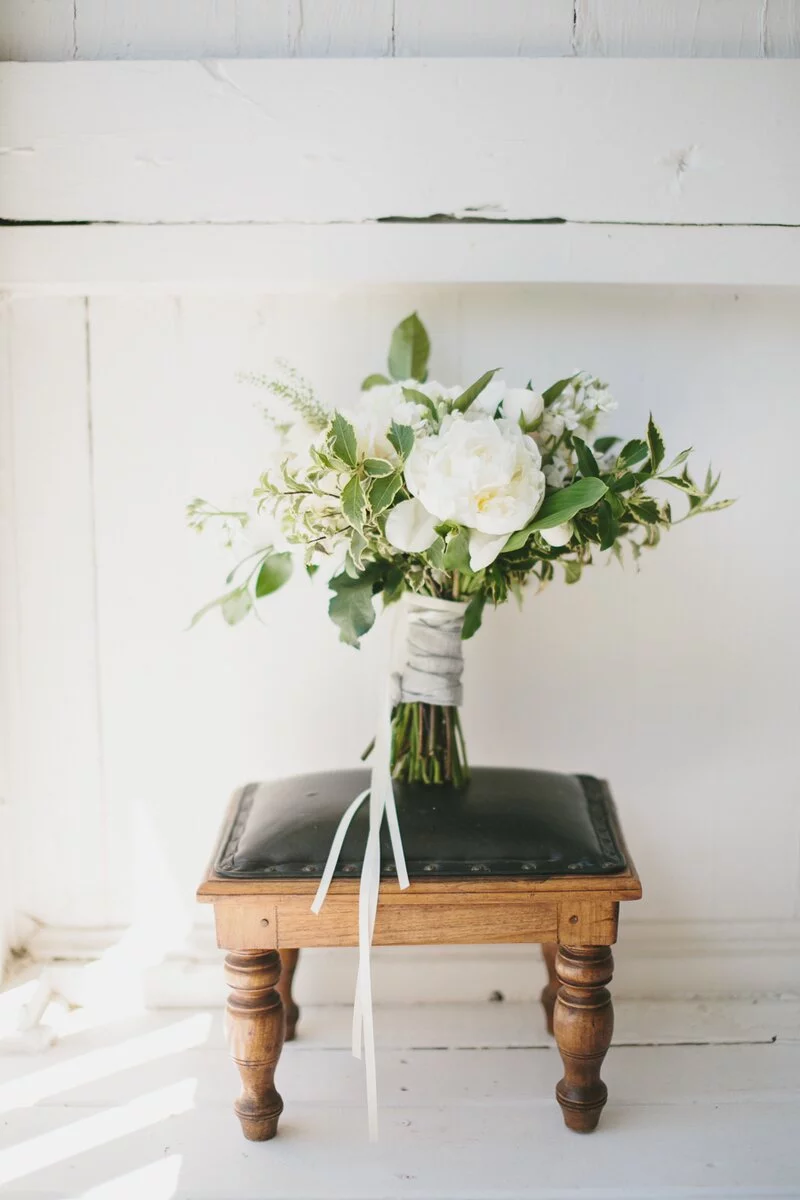 What were your wedding colors & theme?
Colors were mostly white, creams and a touch of blues here and there. We had a rustic theme using burlap table runners, old farm baskets as centerpieces, and other small touches to help pull the day together. Since our chosen venue was an orchard we let the beauty of the manicured fields and the draping of trees speak as the decor mostly and didn't want to cloud over their natural beauty.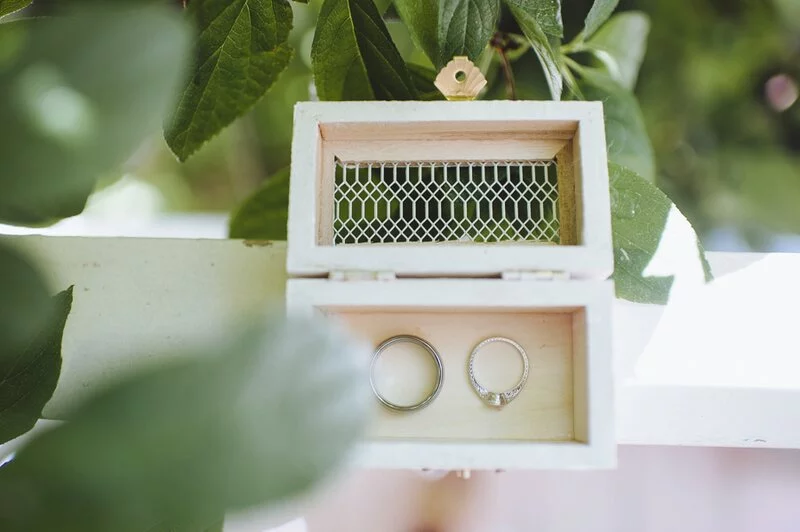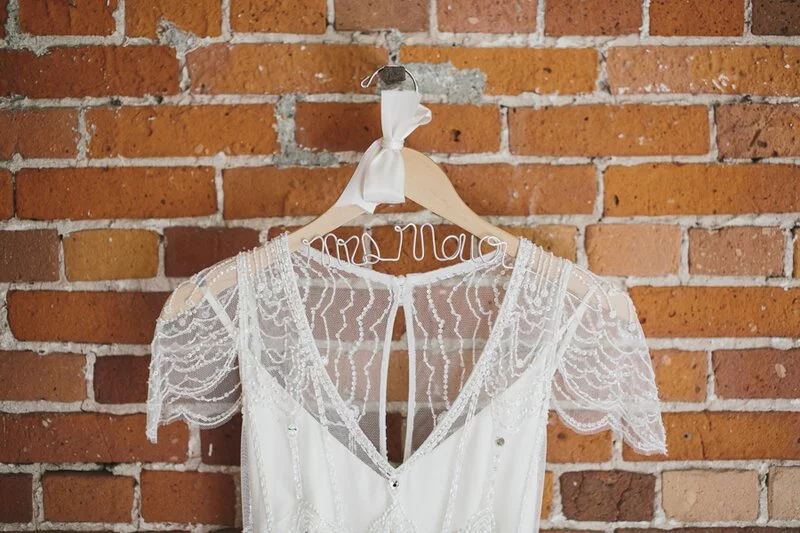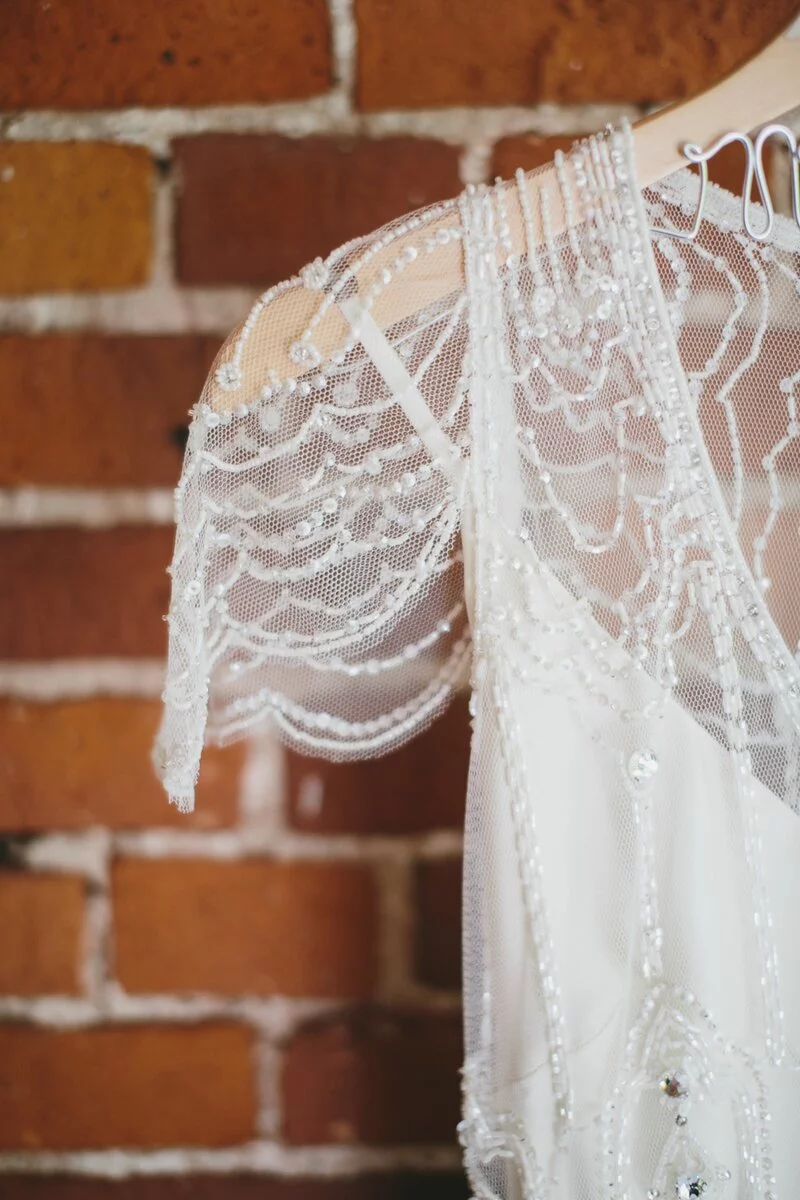 How did you two meet?
Funny enough my father introduced us. Or truthfully he told Matt "You should meet my daughter." Our families both have similar construction businesses and they happened to be next door to each other. Matt would come by our office at lunch time most days to talk with my father and siblings whom all work together until one day my dad took it upon himself to I guess set me up? So I heard the news and I came by my dad's office one day at lunch and met Matt and thats how it all began.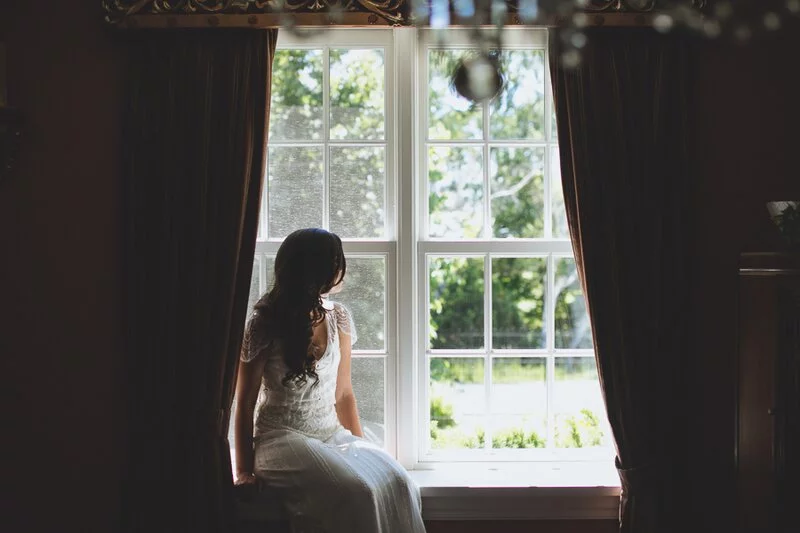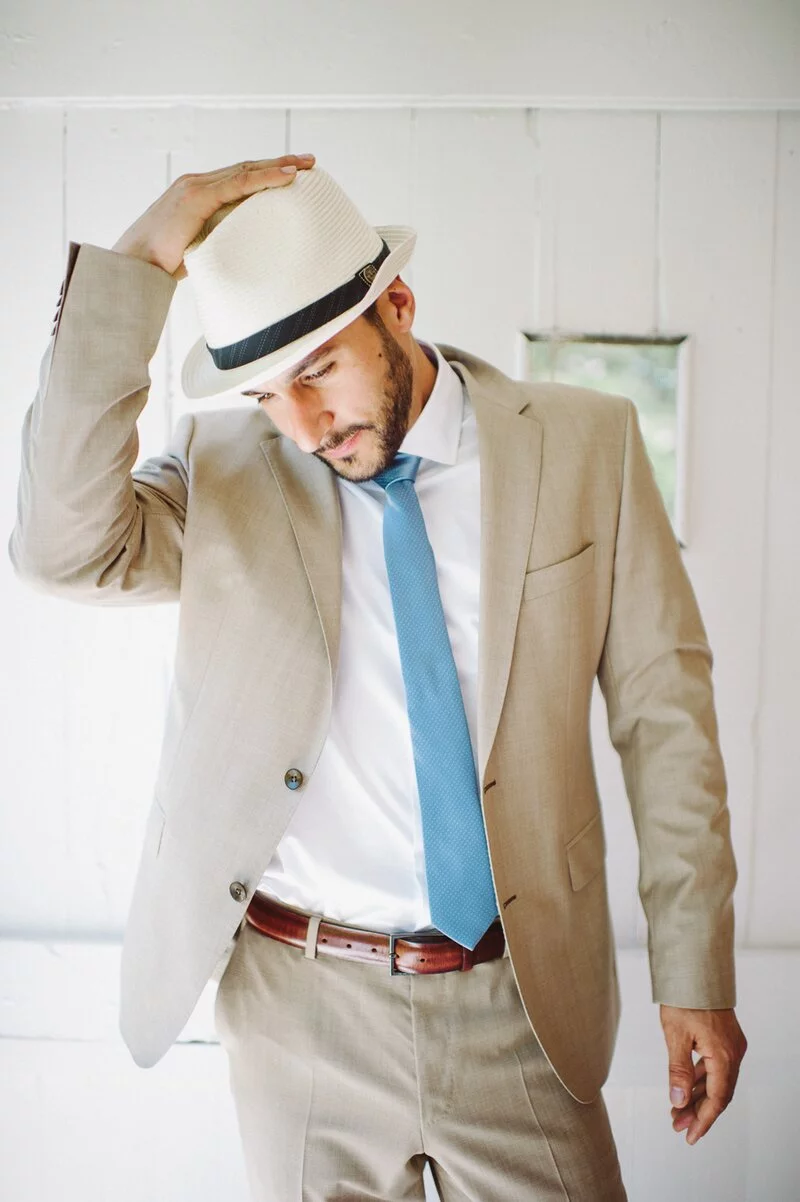 How did he propose?
At Matt's old house we would walk our dogs together every day on the same route through a park and trail. We both enjoy photography and spent lots of time taking photos in this area and through our exploration we happened upon a tree trunk that had fallen over. We would stop here with the dogs and take a seat let them run free for a bit. And one day when we stopped. He pulled out a small ring box and asked if I would be his wife. This place and the time we spent together with our dogs will always be special to us, no bells and whistle. Simple, doing something we love and shared to bring us even closer.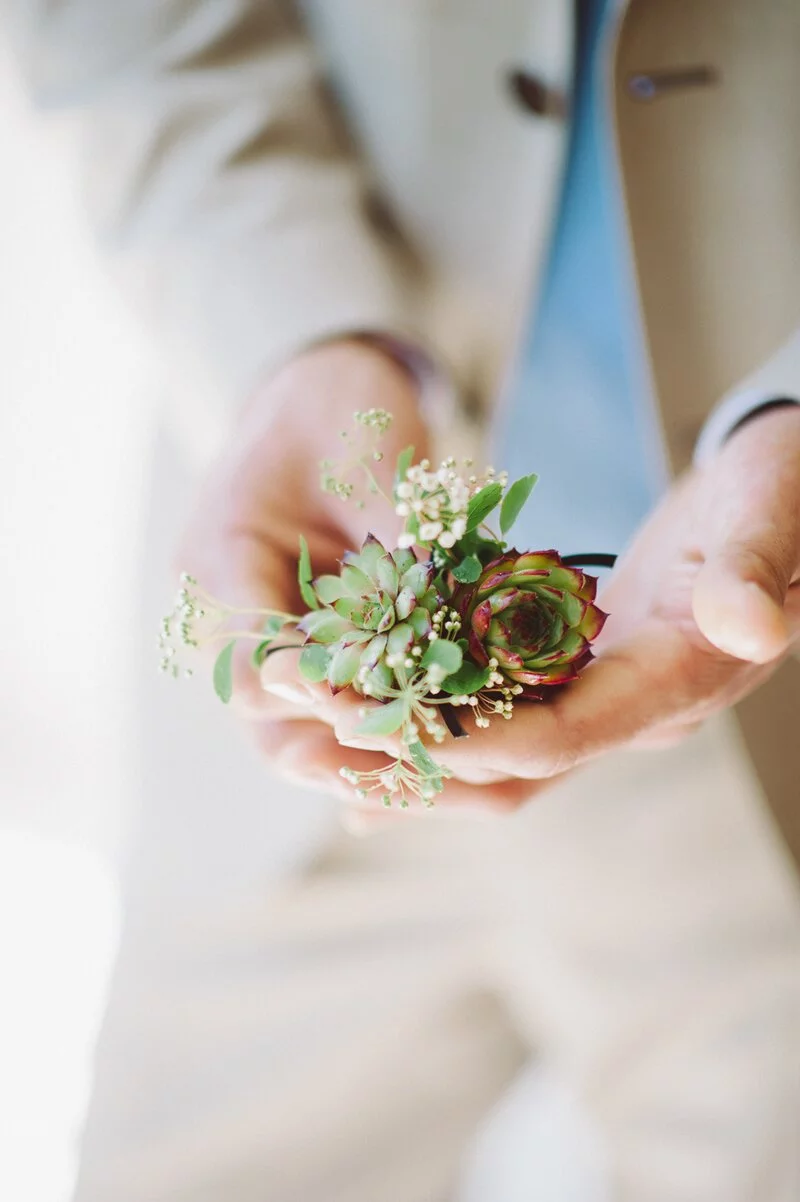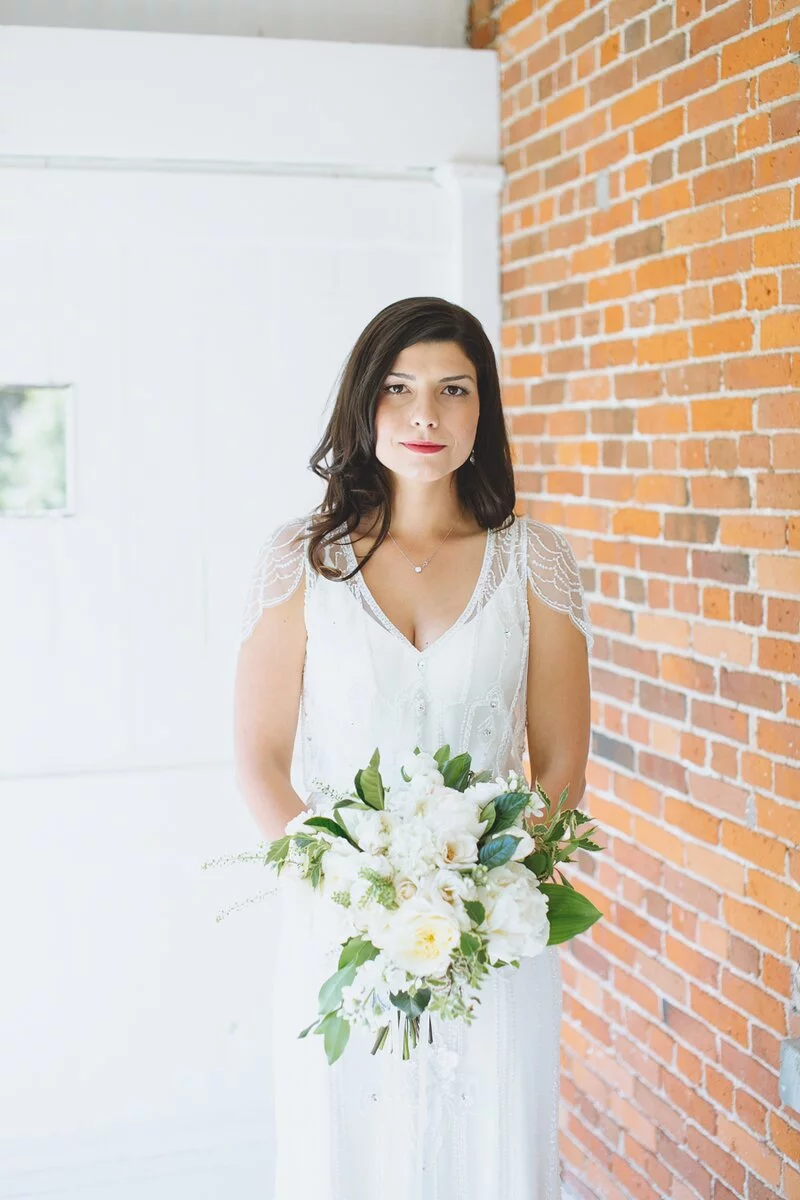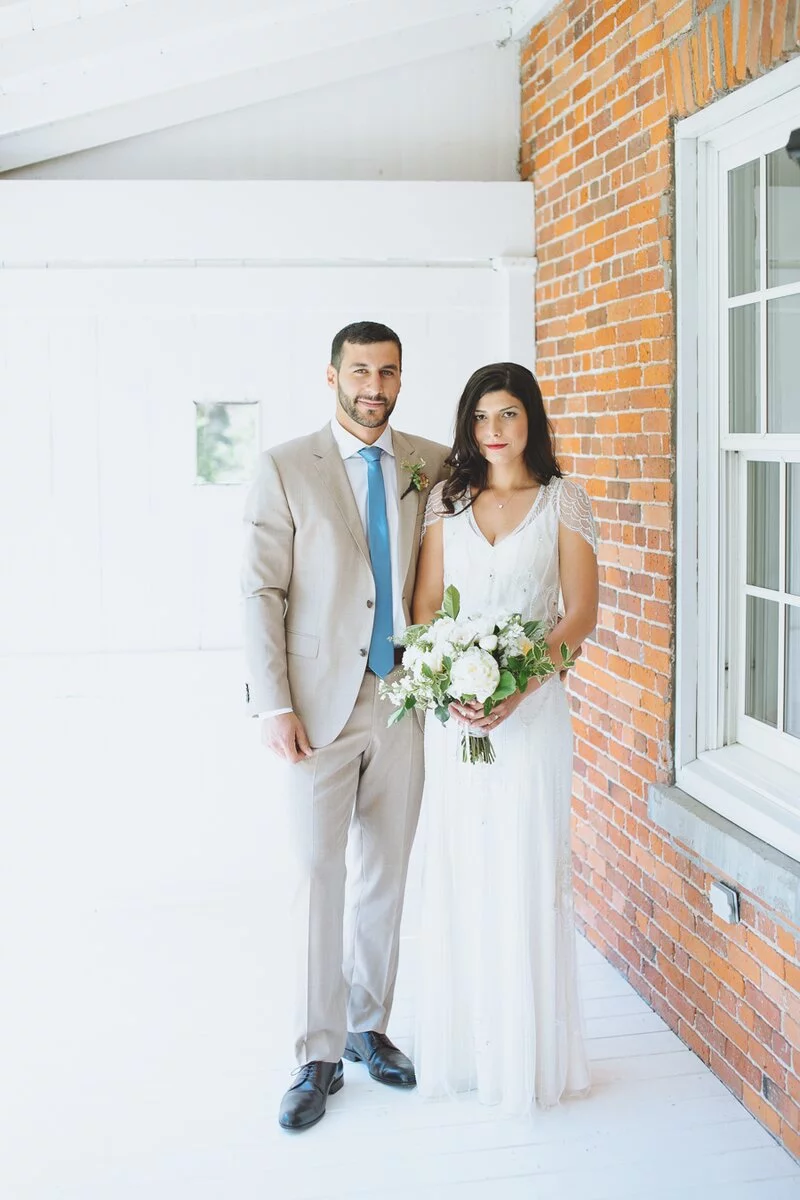 Tell us about your wedding style. (Bride, Groom, and Bridal Party)
Bride Style- I wanted to look stunning of course but I wanted to be comfortable and where something that I could easily move and feel like myself with a little sparkle. I chose a beautiful Jenny Packham dress with delicate cap sleeves an beading. Hair was loose curls all hanging down and makeup was simple except for a bold berry stained lip. Groom Style- Matt wanted a suit but something a little less formal looking. He wore a cream/beige Hugo Boss suit with a matching white shirt and light blue tie. Bridal Party- We had one maid of honor and two best men and almost all our nieces and nephews as our flower girls and ring boys. Having seven kids in your wedding is some what stressful but at the same time it makes it less serious and made them feel forever grateful to be part of our big day. The best men wore matching hugo boss suits with light blue dress shirts and dark blue ties to complement Matt. Maid of honor wore a dark blue lace dress from BCBG. The flower girls were in white cotton lace dresses with crown of babies breath in their hair. The ring boys beige trousers with dark blue suspenders and light blue dress shirts and white sneakers.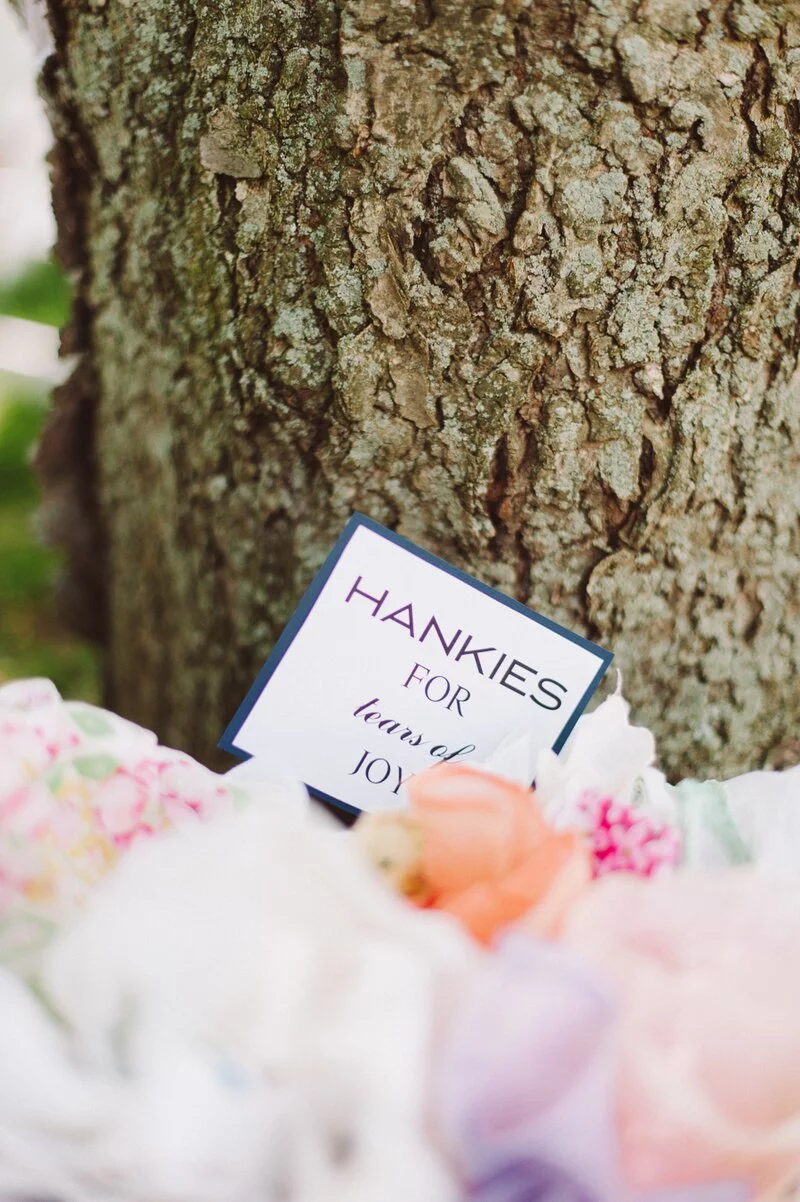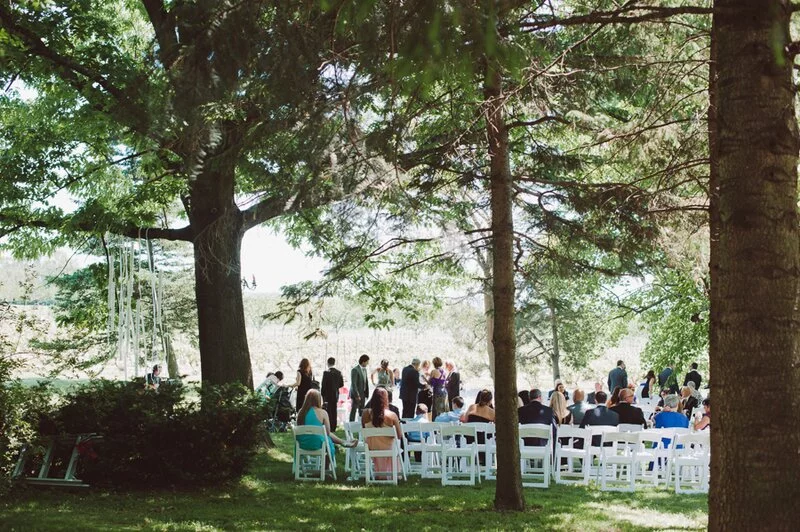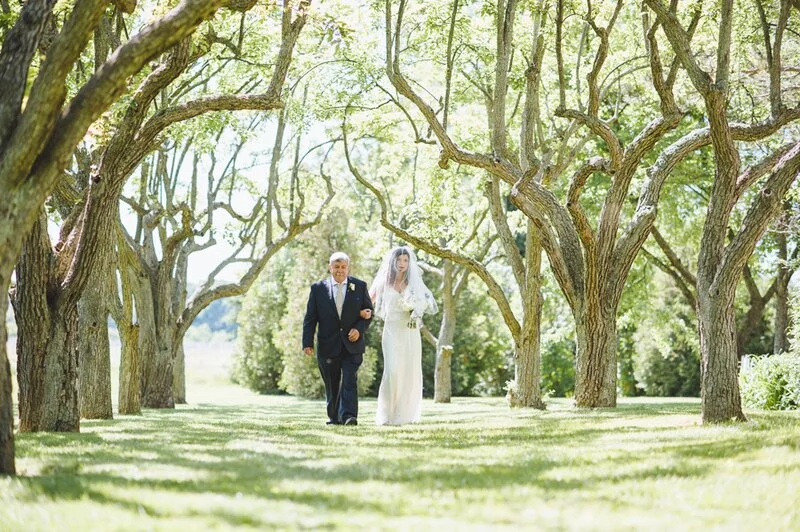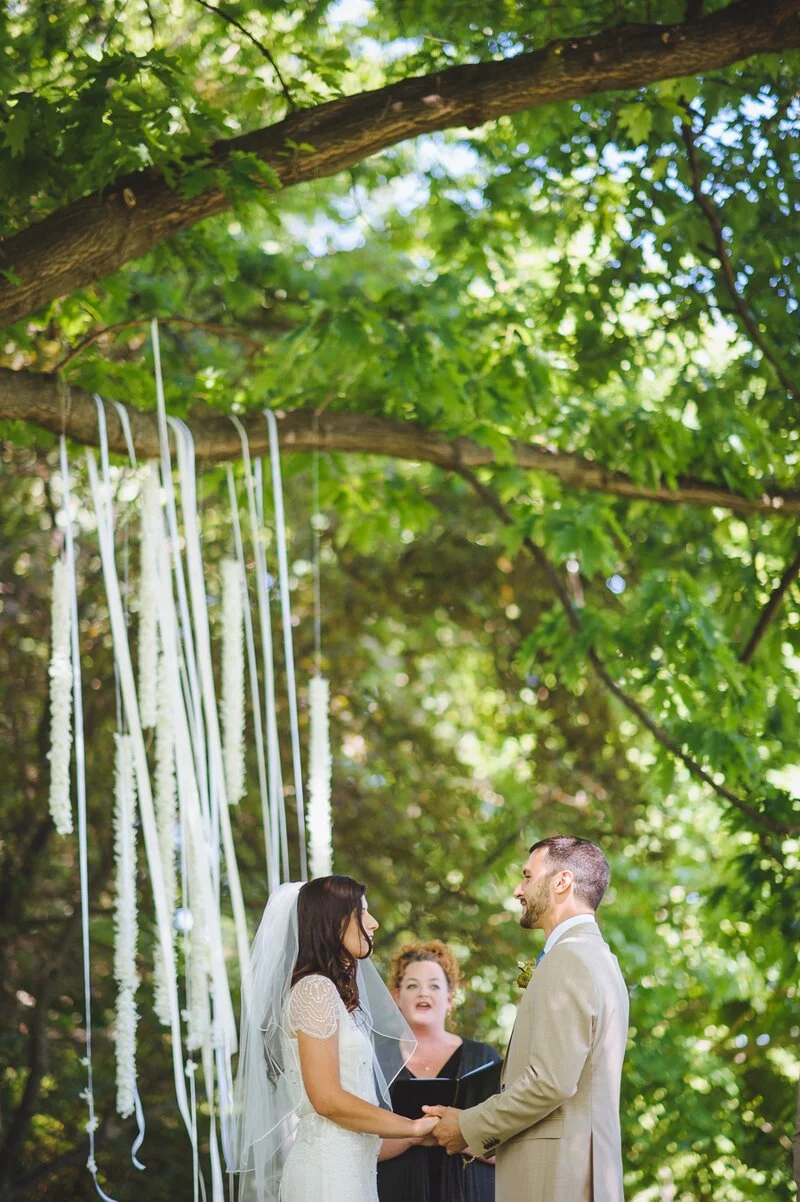 What was your vision for your wedding day?
Our wedding day vision was Orchard/vineyard outdoor festivity with great music and delicious food. We wanted to be married underneath the trees surrounded by our closest family and friends and party under the stars into the night to a live band. We wanted the beauty of the Orchard to shine and we kept our flowers minimal, they included small arrangements of white and cream flowers and lots of succulents. My husband and I are both artsy and crafty we made a lot of the decor including the wood/nail/yarn table numbers and tried to make as many things as we could for the big day. The venue was massive and our wedding was the only event on site meaning we had acres of property to work with. Our ceremony was under the peach trees, then our guests enjoyed the courtyard and fresh fruit and charcuterie before we entered the tent lined with white fabric to have dinner. We had yard games set up for guests to play at their leisure and our venue Kurtz Orchard was amazing at making our wishlist come true, the food was delicious, we had a barn filled with any dessert you could imagine, they even indulged Matt and I favorite things by letting us have an espresso bar and taco truck as our late night treats.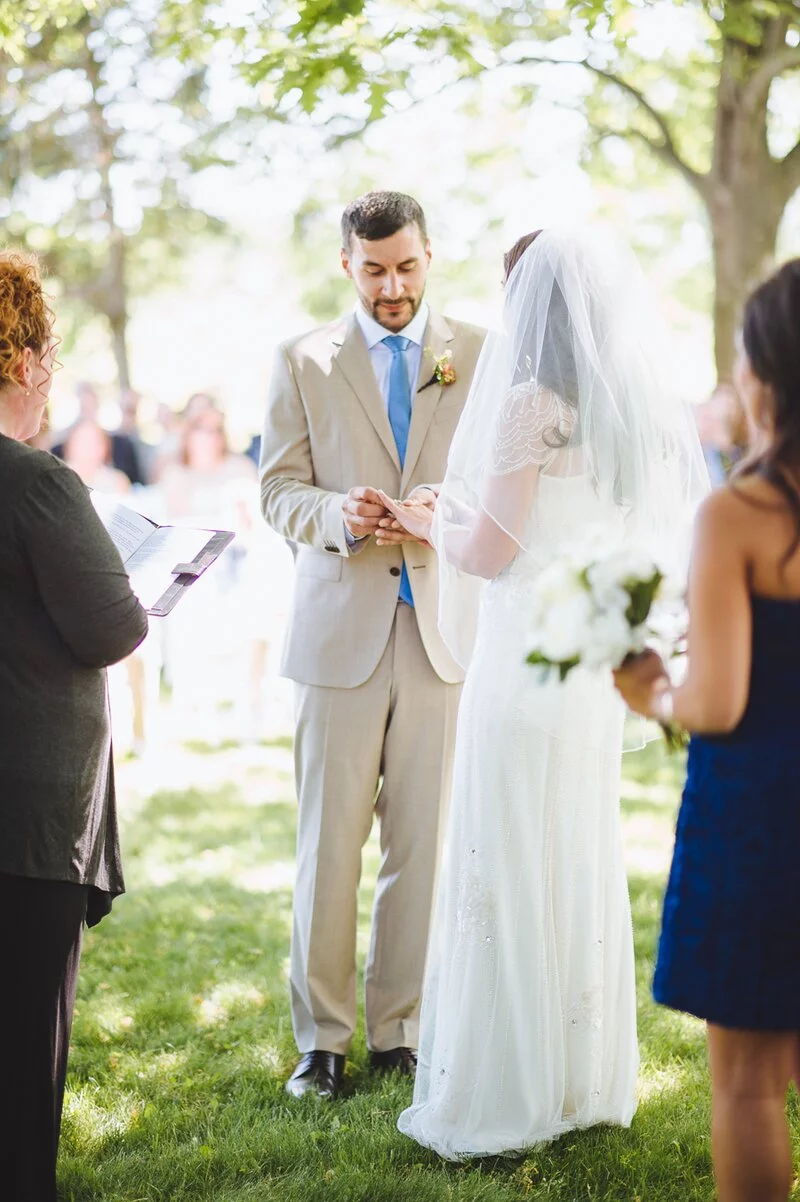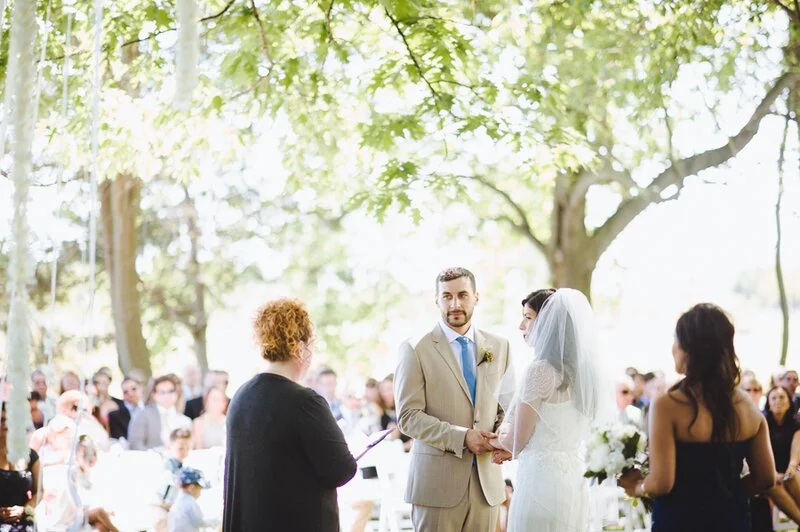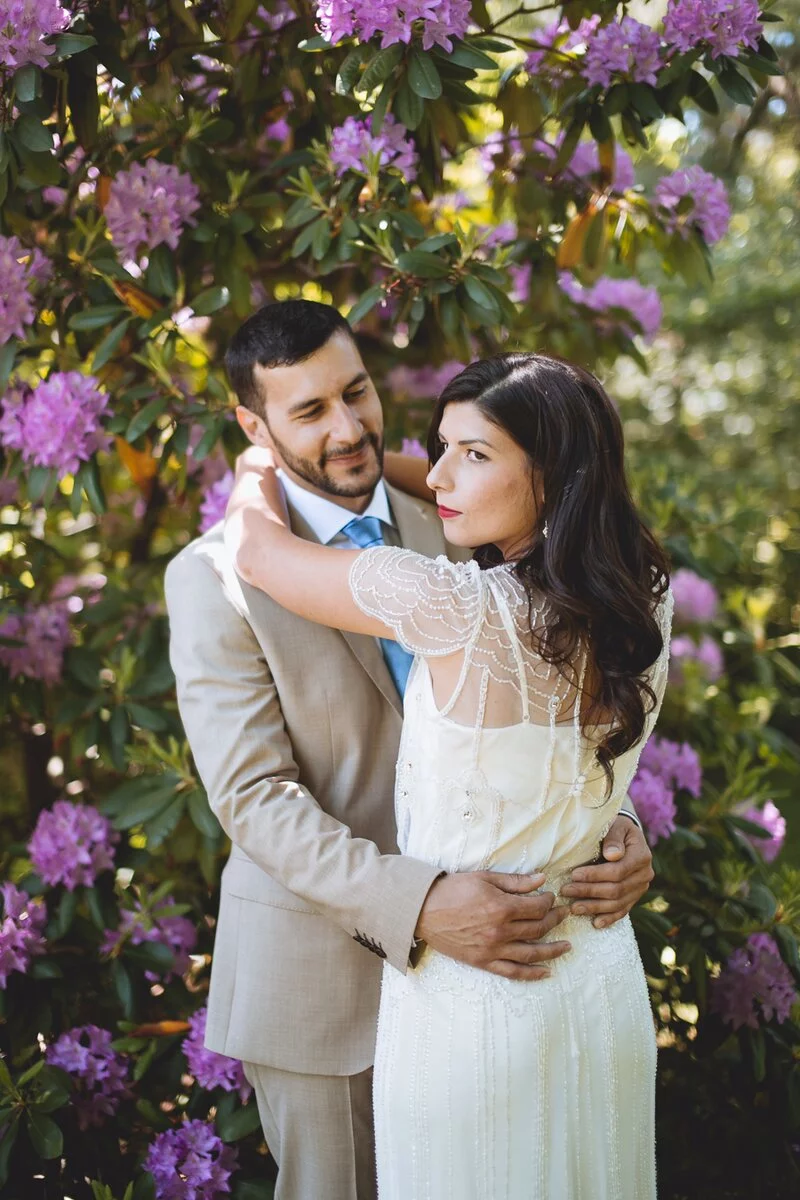 What was your favorite moment of the day?
Honestly the day went by way too fast. It was hard to balance enjoying our ideas come to life and talking to friends and family. I wish the day was longer but if I had to pick a favorite moment it would have to had been sneaking away with my new husband and our photographers to explore the orchards. That little time we had to ourselves was perfect and special, with no one watching (well just our photographers) to laugh, talk and kiss.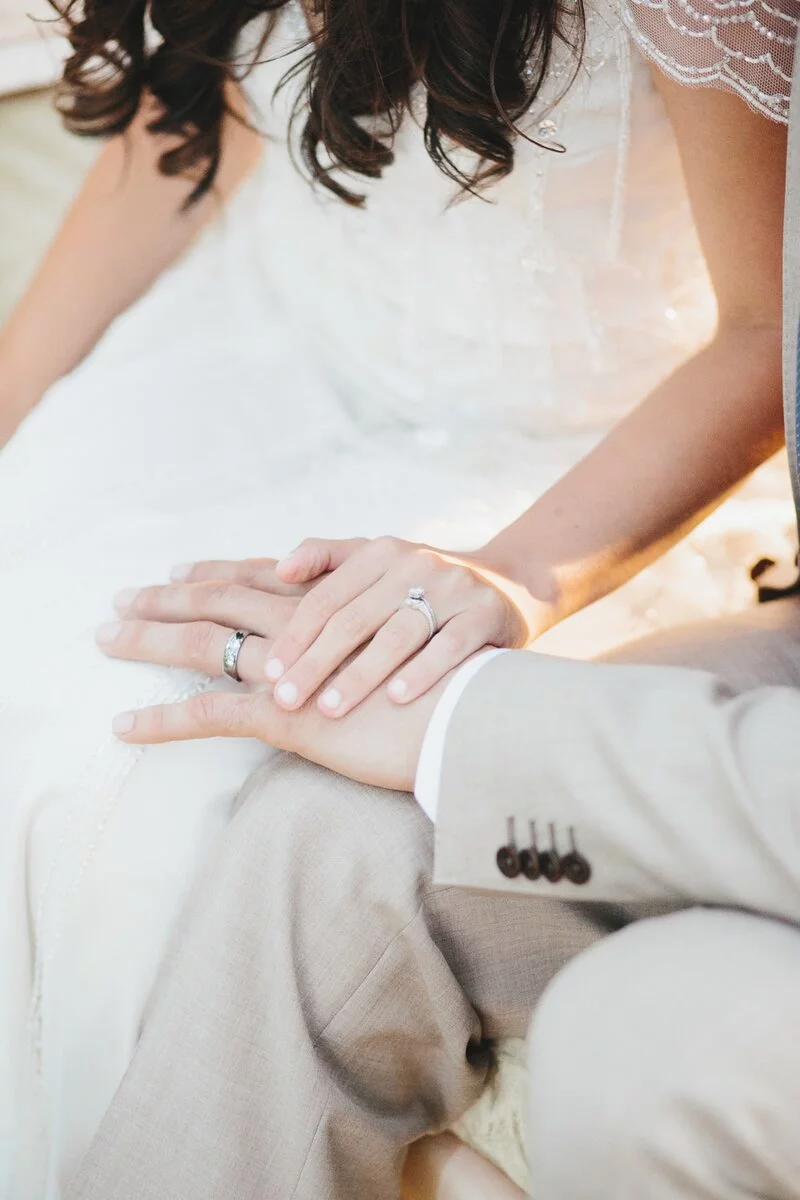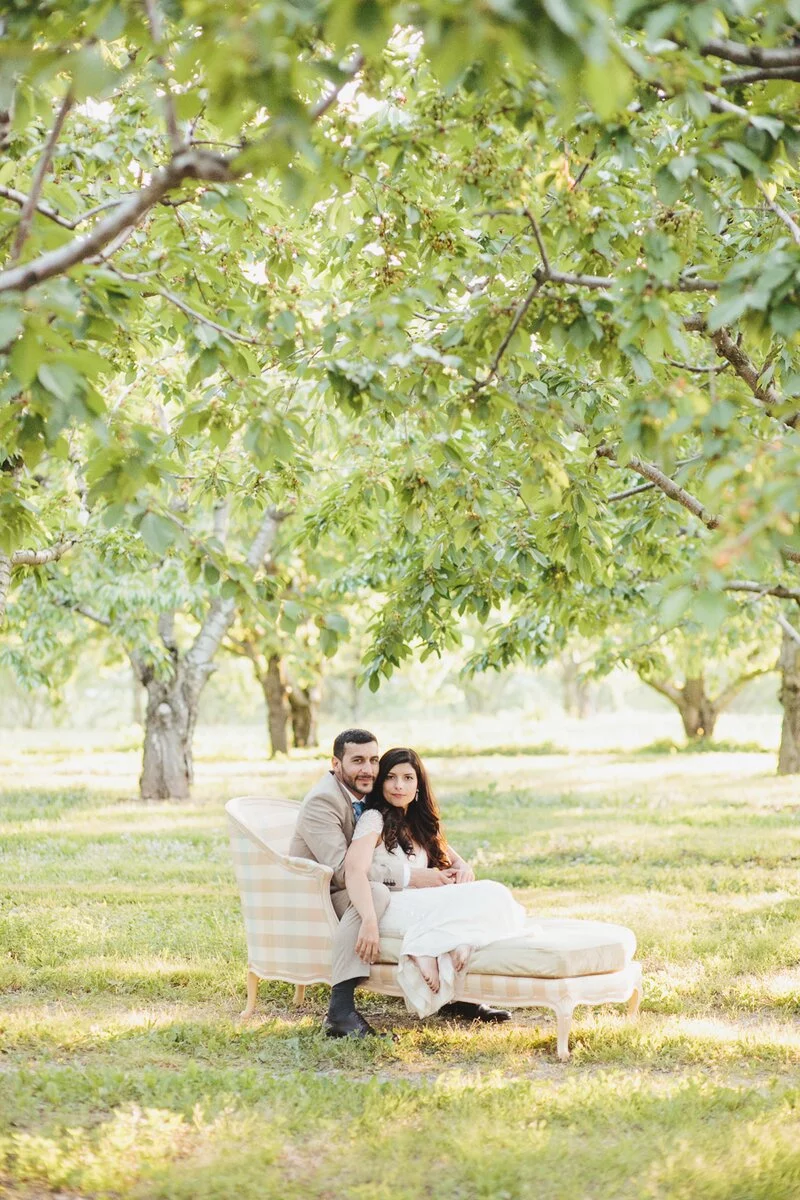 What was your favorite part of the planning process?
Dress shopping was my absolute favorite part. I could just try on dresses for fun at this point. There is something so special in the finding of the dress to wear on your wedding day. I went to White Toronto to look for my dress, and their staff was awesome, there was no stress, you feel special and the champagne didn't hurt.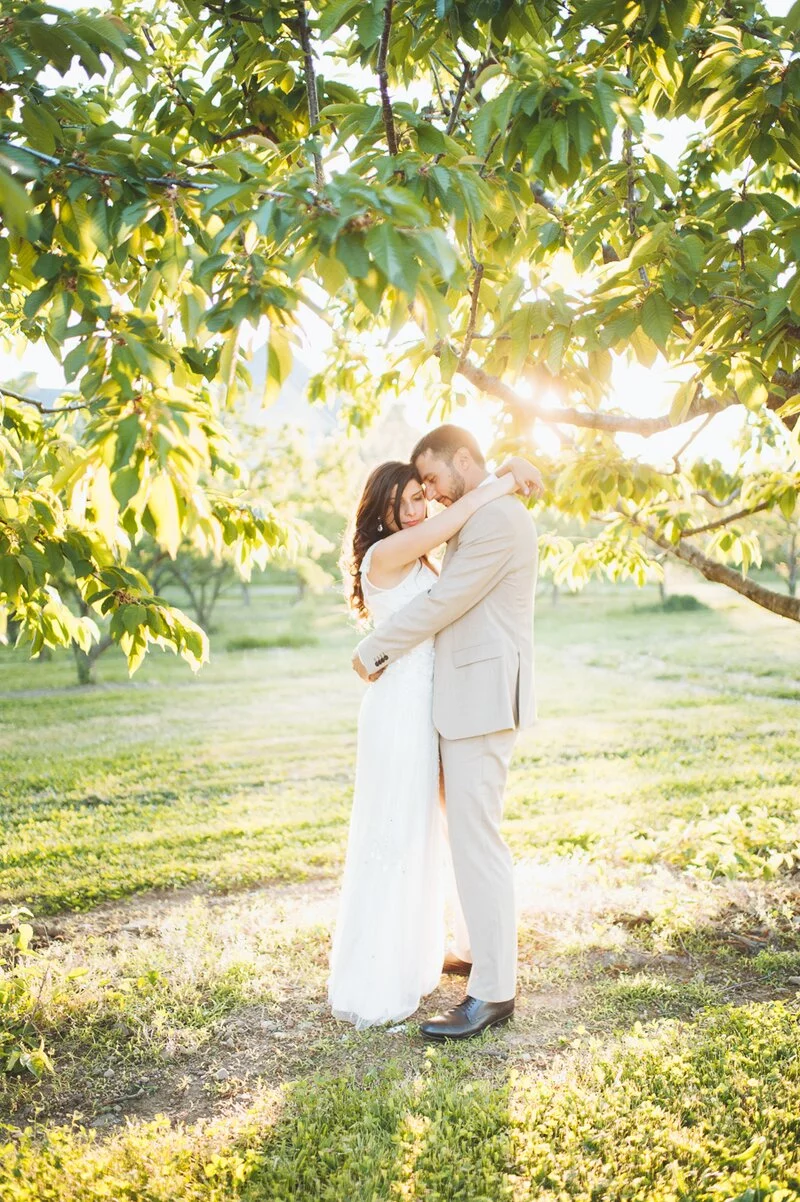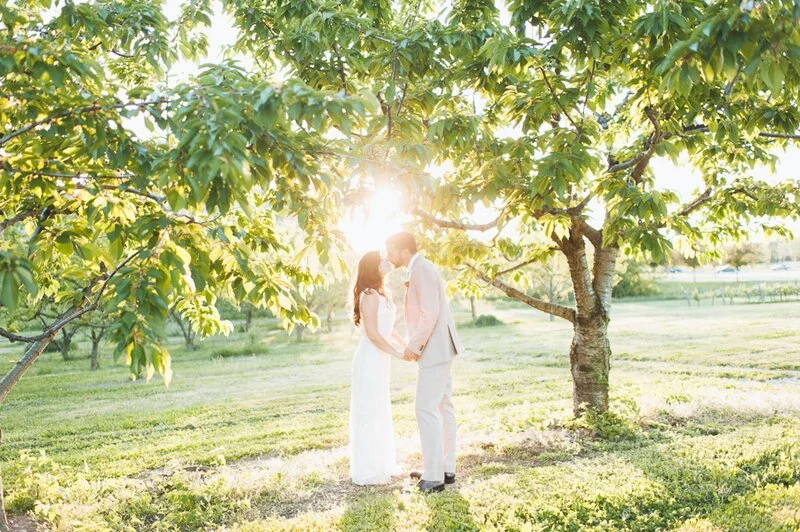 Do you have any advice to other couples planning their day?
Don't stress. It's a lot of work. We had a small wedding in Italian family standards (about 120) . And that was already big enough for us to feel overwhelmed with details and everything that goes into having a wedding. Go with your gut and stick to it or else there are way too many options in every category whether it come to dresses, food, flowers, etc. It's your day enjoy it and make time to spend with just each other that day. Whether it be before the ceremony or after the dinner, escape for a bit and just enjoy what you put together.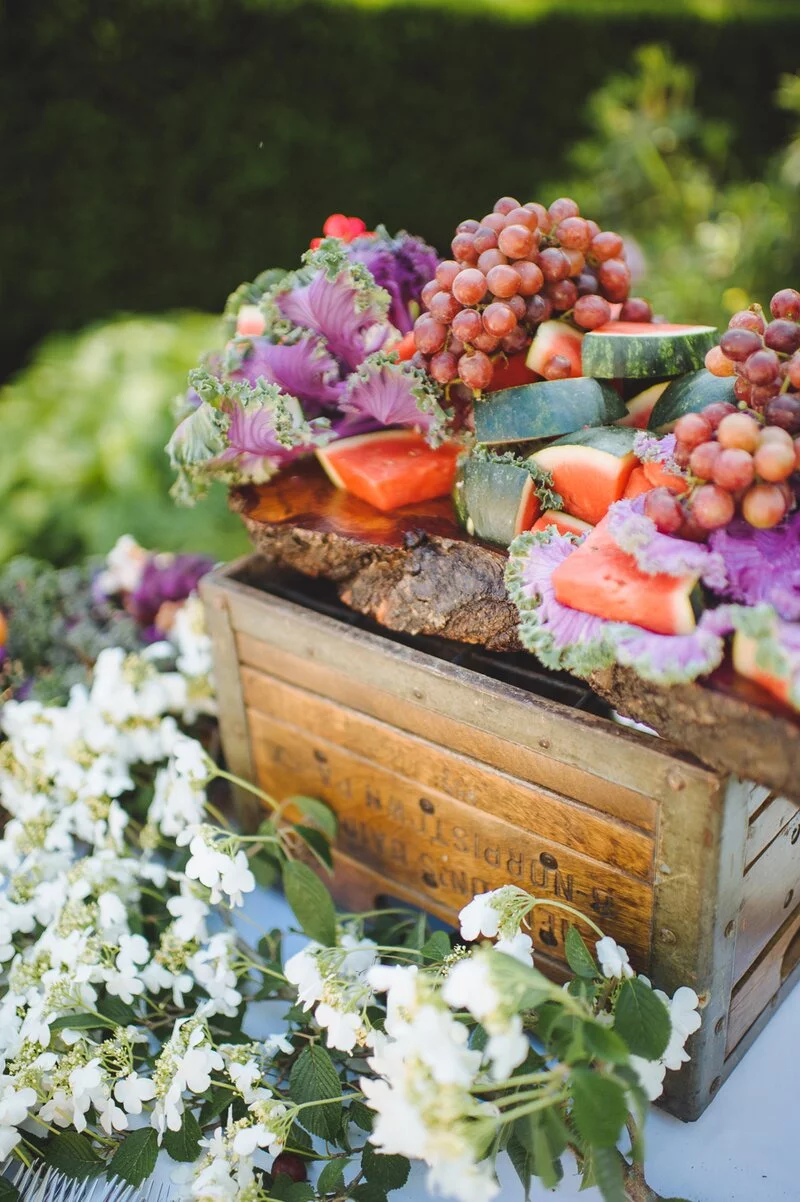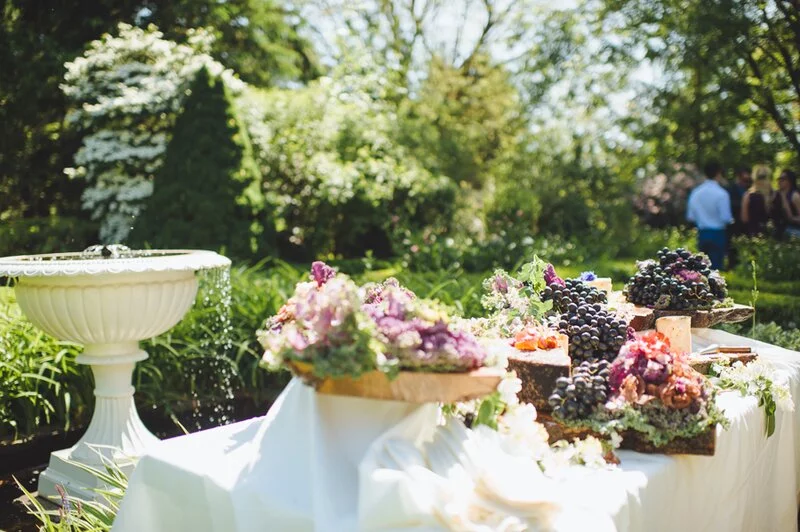 Looking back, what was the best decision you made when planning your wedding day? Is there something you wish you had done differently?
Choosing our venue and date. We had perfect weather for an outdoor June wedding. Sunshine all day not too hot and not too chilly in the evening for guests in short sleeve dresses. We had looked at other venues in the area but once we saw Kurtz Orchard nothing compared. They were fairly new in the wedding hosting business when we booked them but it was the best decision we could have ever made.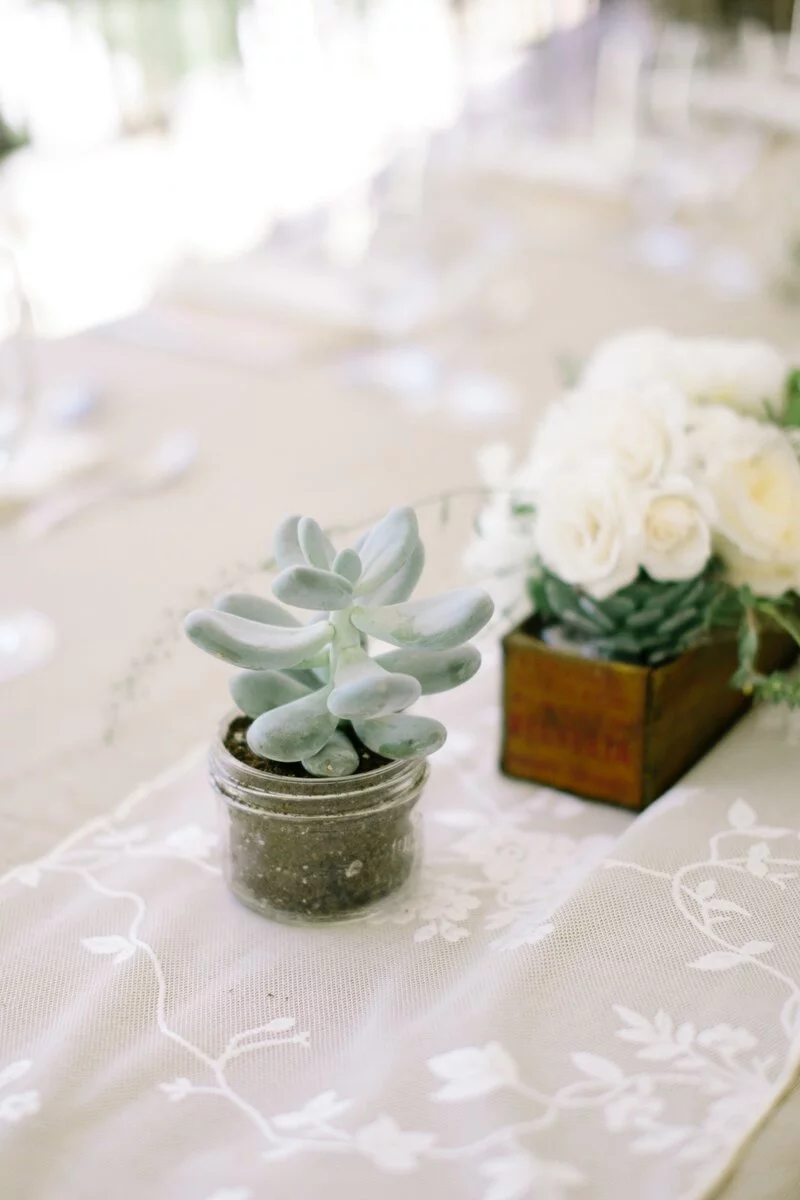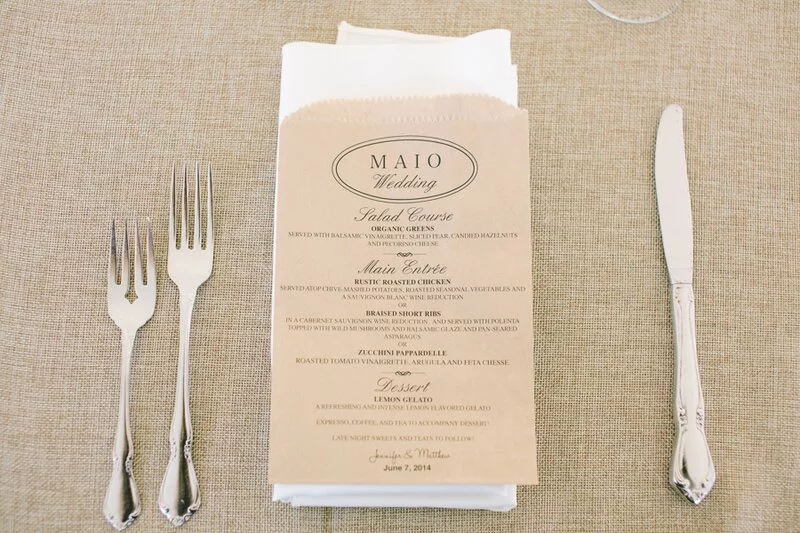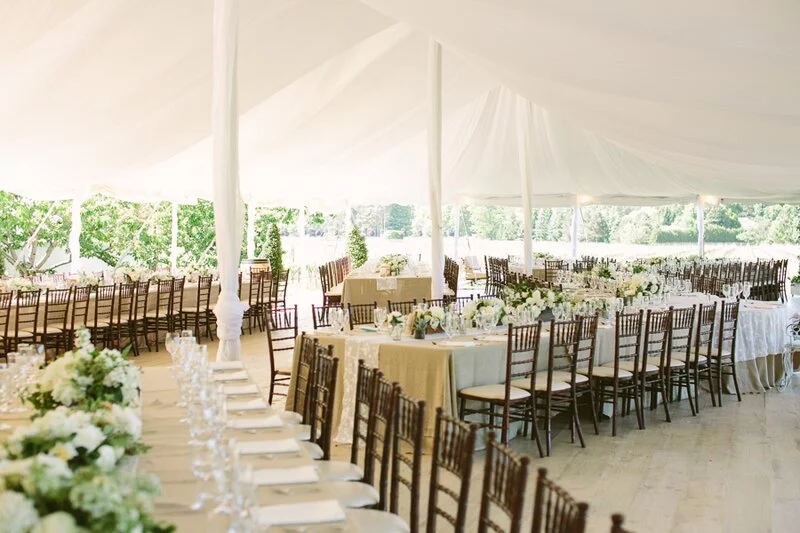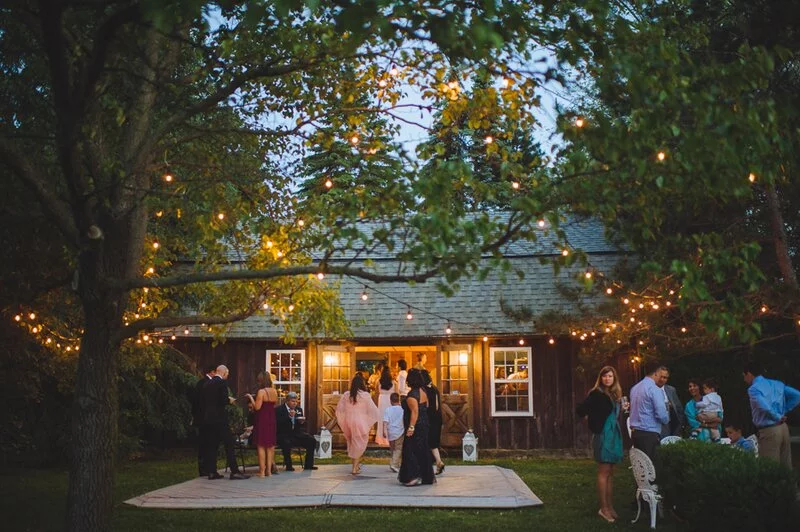 Where did you go for your honeymoon? Would you recommend it to others?
Both Matt and I have traveled quite a bit already and weren't looking forward to airport lines and lots of tourists. We stayed local for our honeymoon. We booked a rental renovated farmhouse with 50 acres in Creemore, Ontario. We were able to take our two dogs along and it was magical. In the distance we were able to see the Niagara Escarpment, hiked trails during the day, cooked gourmet meals, swam, played tennis. We ventured into the small town of Creemore had some yummy local food and beer. We headed over to the Scandinave Spa in Blue Mountain had massages, enjoyed the pools. It fit us perfectly.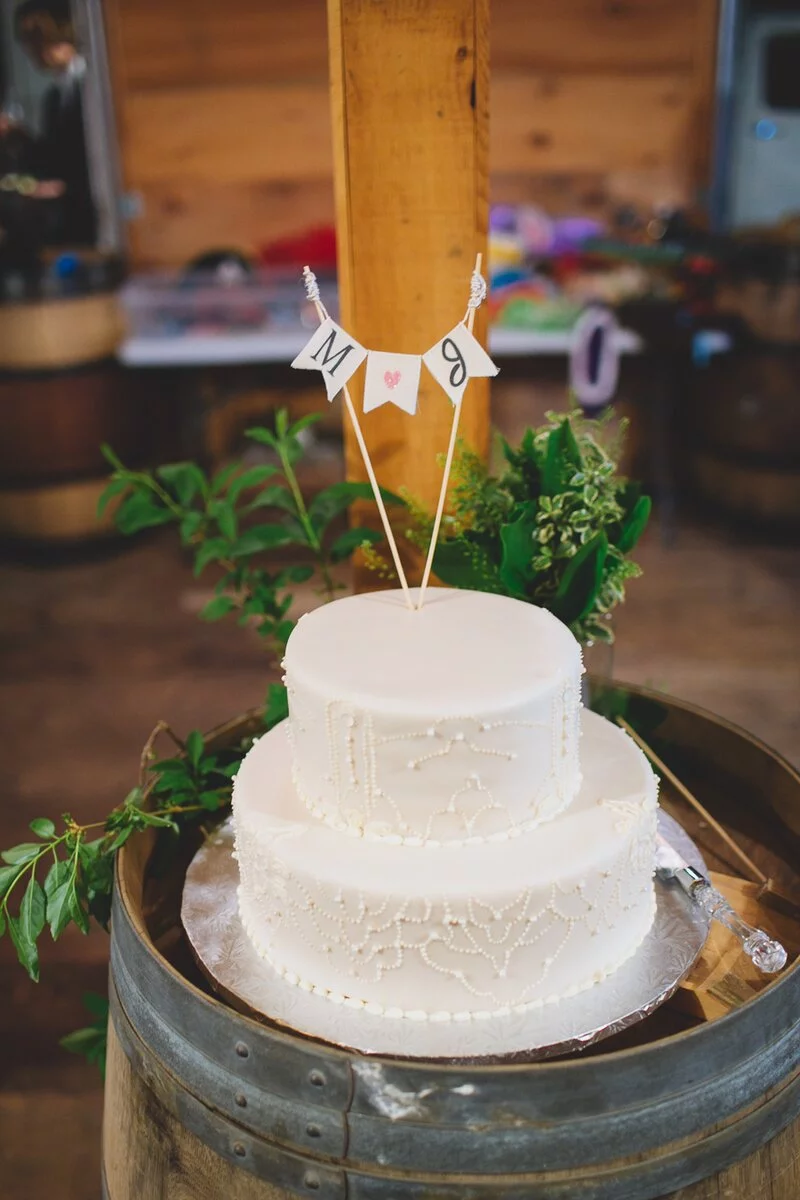 Creative Team:
Photographer: Mango Studios | Venue: Kurtz Orchards | Florist: My Bouquet | Cake: Willow Cakes | Hair and Makeup Artist: Allure