Lauren and Zach took their honeymoon to Rome to the next level. They went to Rome to attend the Sposi Novelli in Vatican City where they had the opportunity to meet Pope Francis and received a  blessing from him. Since they were in Rome and already in their wedding attire, they wanted to capture this once in a lifetime experience so they found Malagoli Wedding Photographers  to make it possible! They explored the city while capturing their stunning Romantic Rome Marriage. What couple wouldn't want a wedding picture in from of the Colosseum?!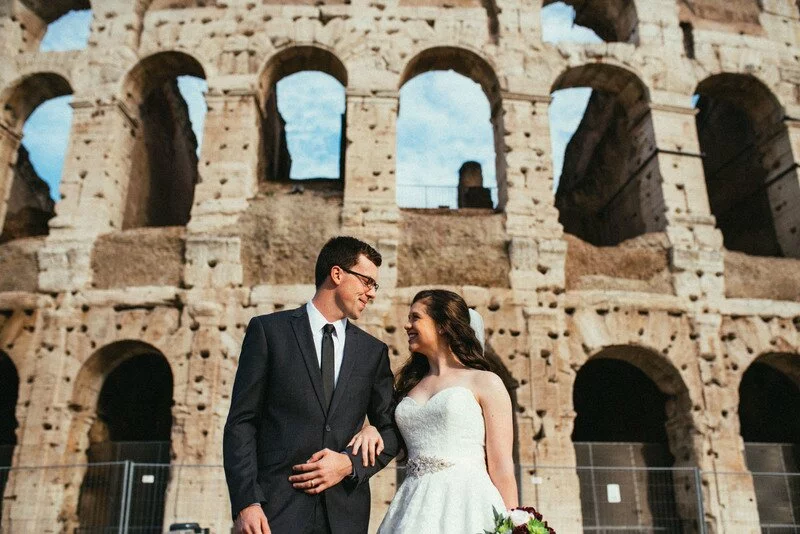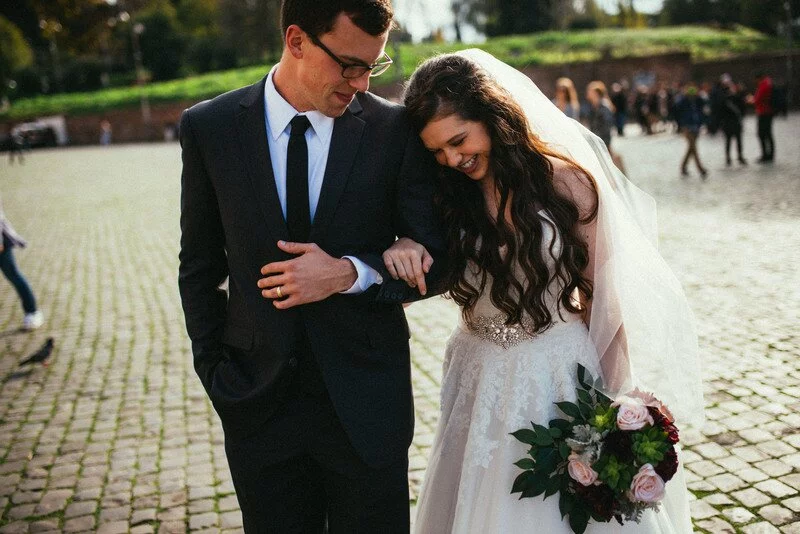 How did you two meet?
In high school our lives overlapped in many different ways. We attended the same school and church, participated in the same extracurricular activities, and lived one neighborhood apart. But it wasn't until Zachary (who is a year older) left for his freshman year of college that we began dating.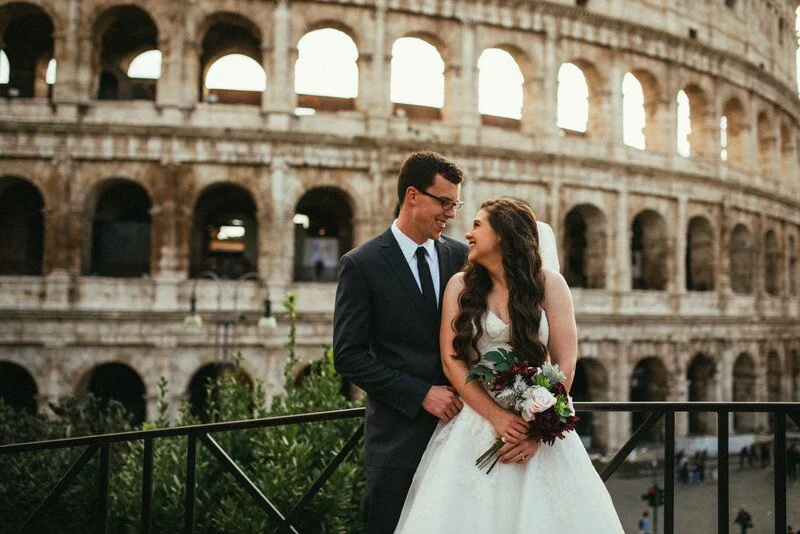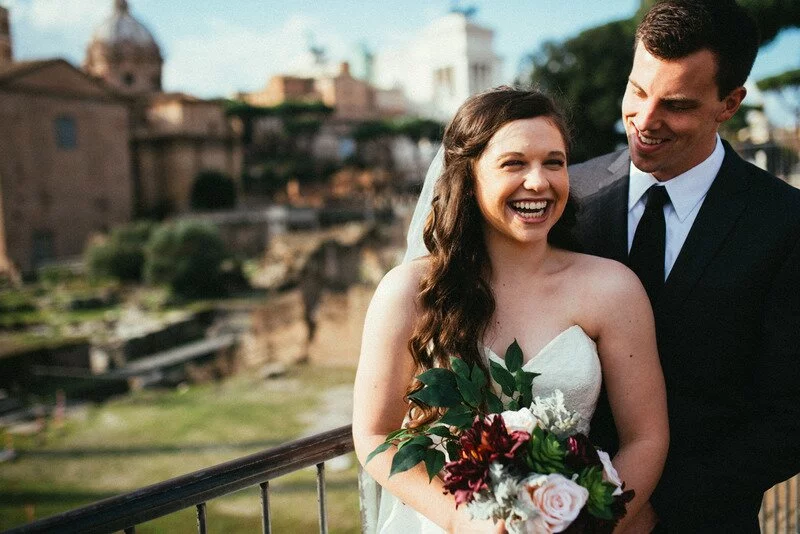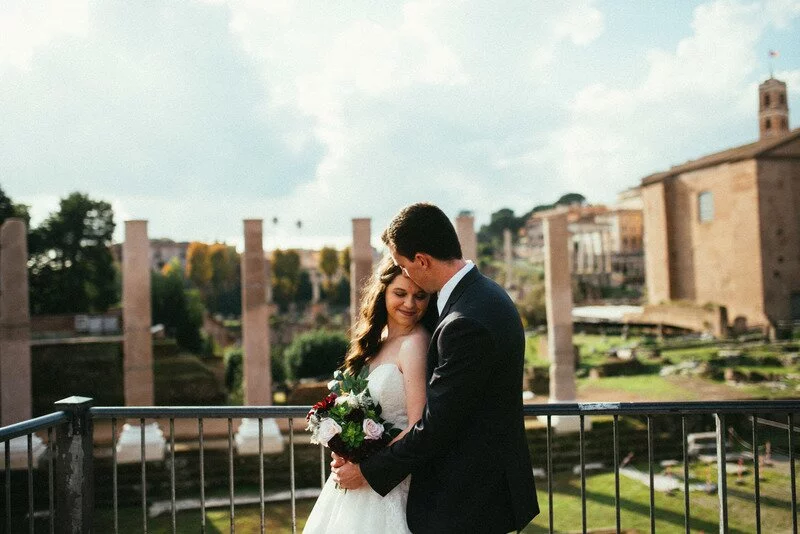 How did he/she propose?
In August of 2016 on a family vacation, Zachary stole me away for a romantic dinner. On our way to the restaurant, we stopped to visit a famous lighthouse in the area. Little did I know, Zachary had contacted the US Coast Guard, was made "Keeper of the Light" for the day, and proposed on the catwalk.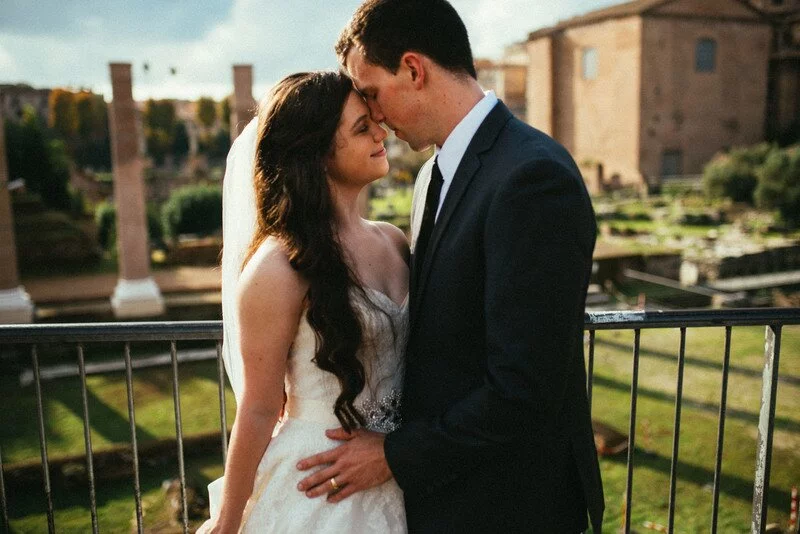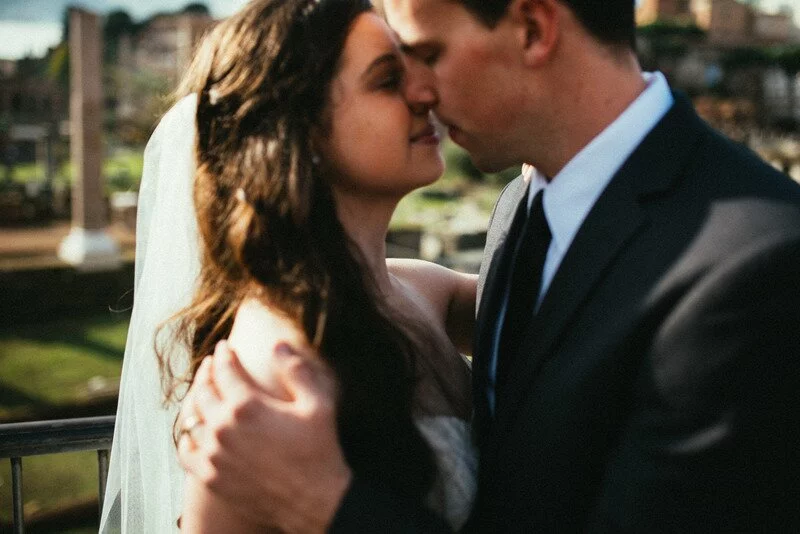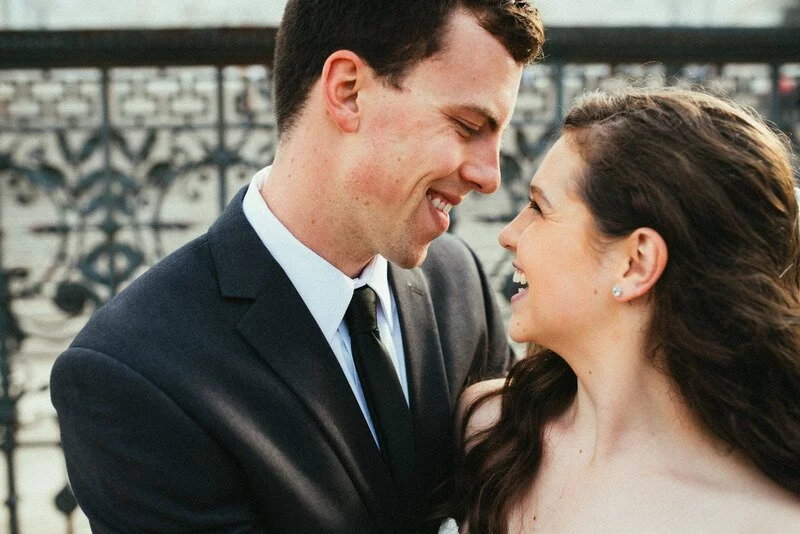 What was your vision for your day?
We visited Rome in November of 2016 to attend the Sposi Novelli in Vatican City. This is an opportunity the Catholic Church provides to newly married couples. We were privileged enough to meet Pope Francis, hold his hand and receive a nuptial blessing. Since couples in attendance are asked to wear their wedding attire, we decided to truly immerse ourselves into the Roman wedding experience with a photo shoot around the city.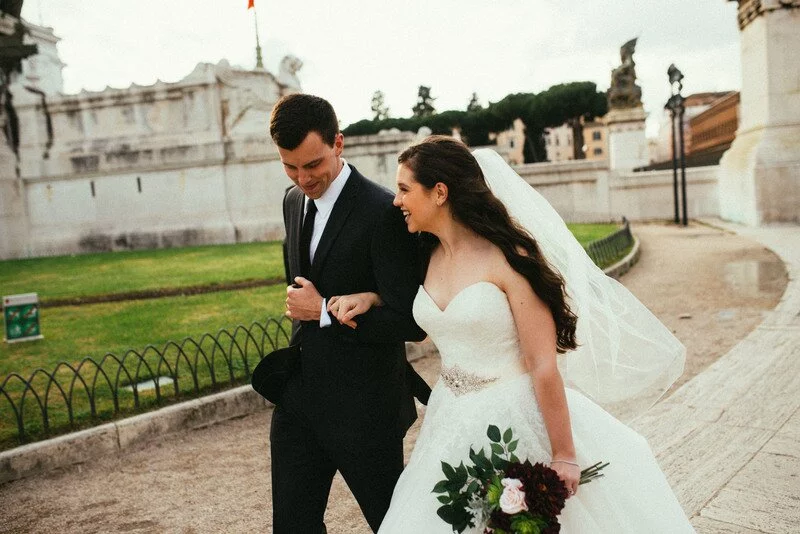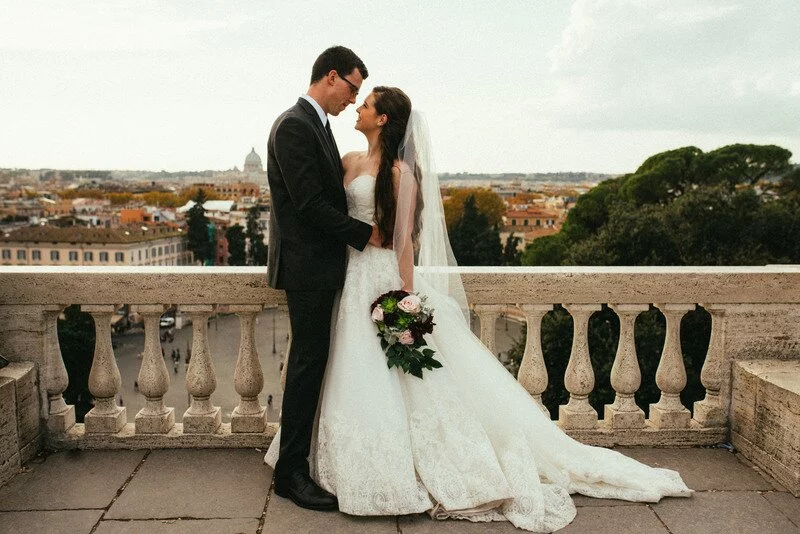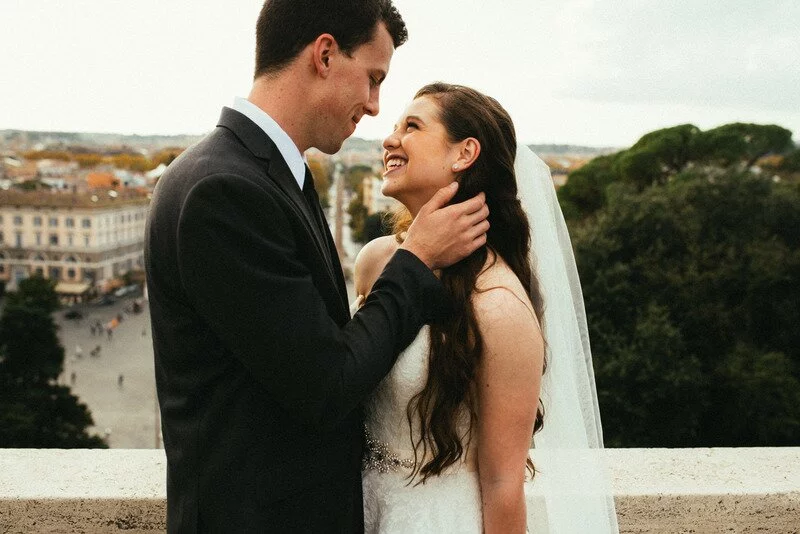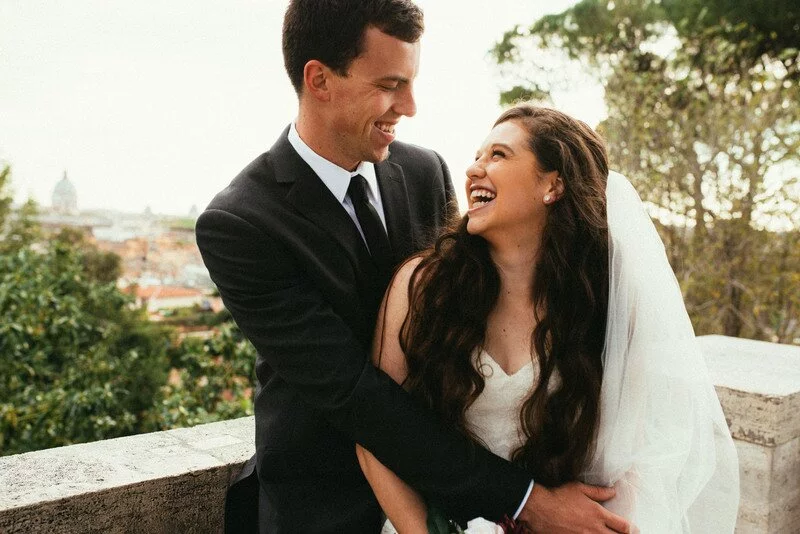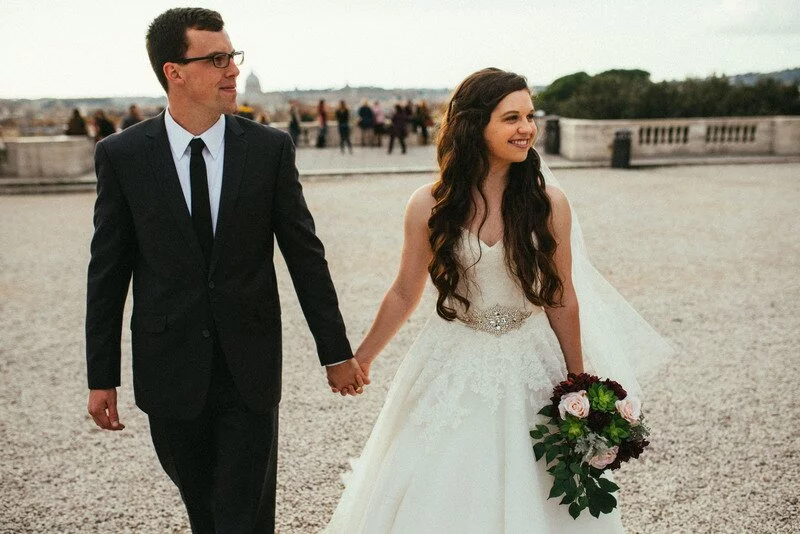 What was your favorite moment of the day?
We loved getting to experience the city in such a unique way. We love stories. My husband is a natural story teller and I could listen captivated for hours. As we traveled the streets of Rome we could hear the stories of those who have walked the same streets but experienced something different. The highlight was when an Italian couple grabbed our hands and rapidly began telling us the story of their wedding day. They shared advice from their 60 years of marriage and wished us many blessings.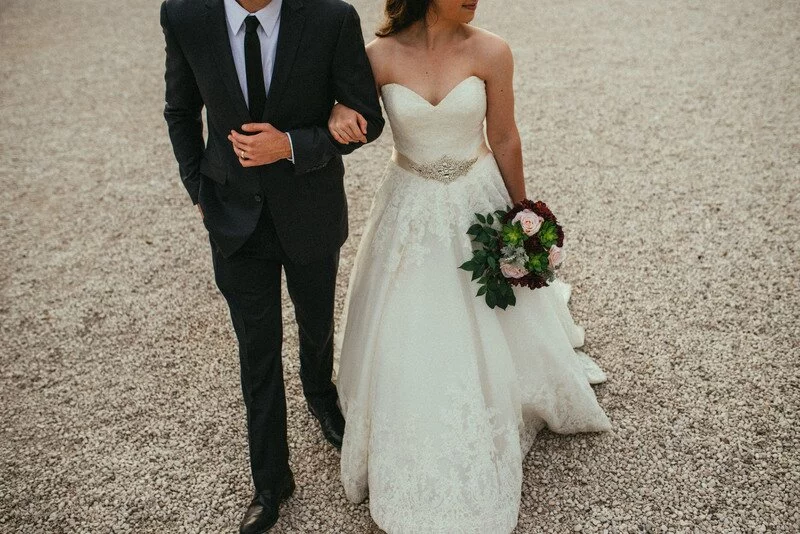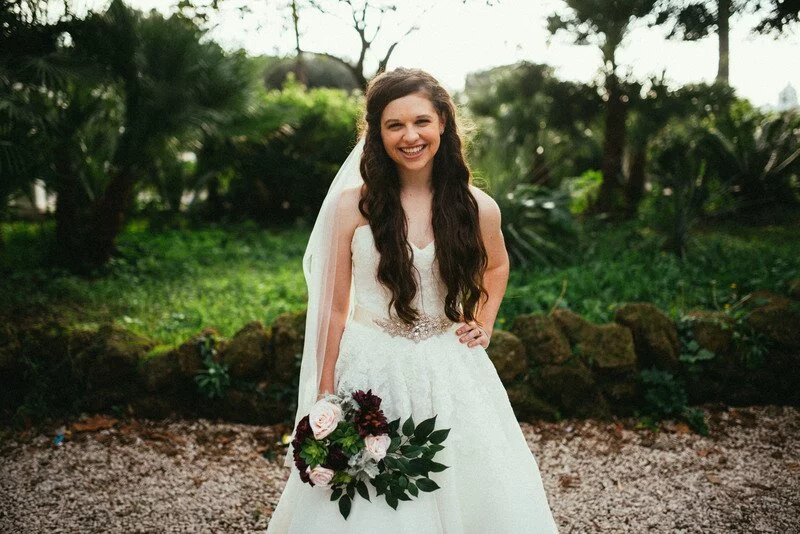 Do you have any advice to other couples planning their day?
If you are interested in attending the Sposi Novelli there is information available at: https://www.pnac.org/visitorsoffice/audiences/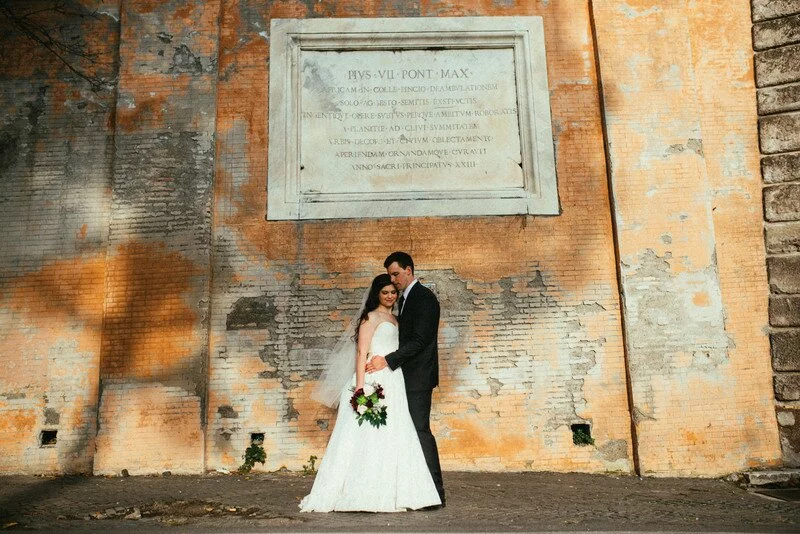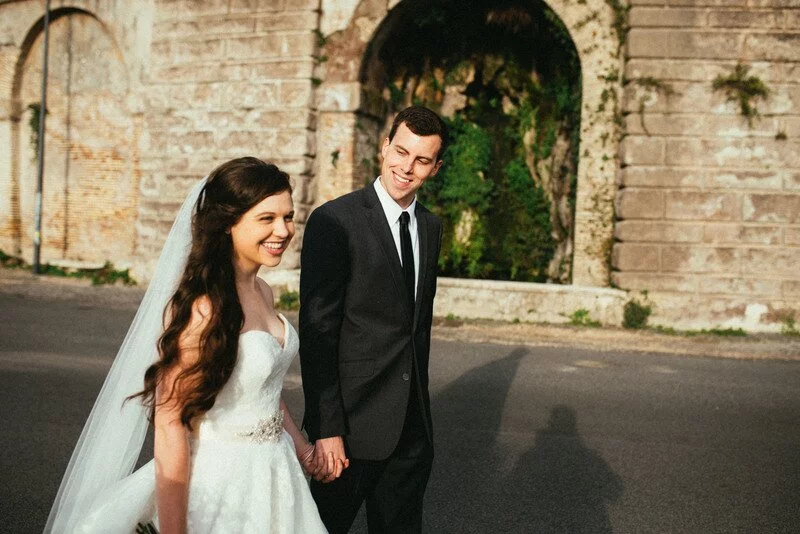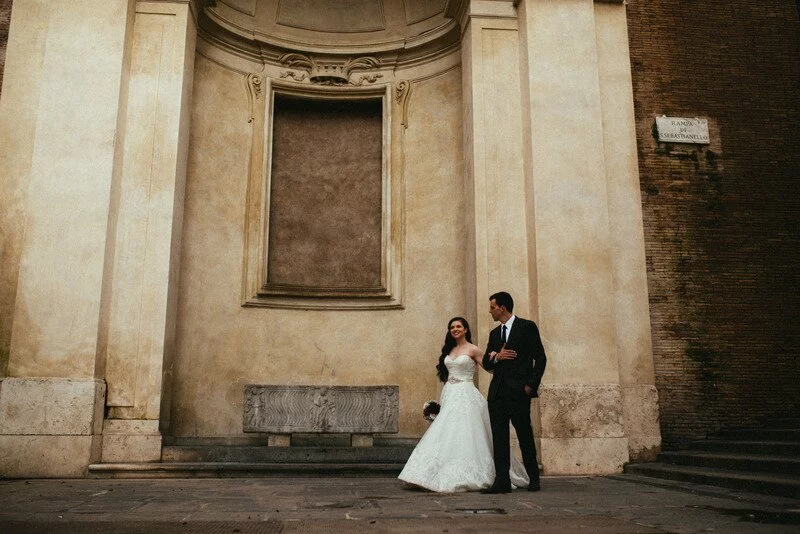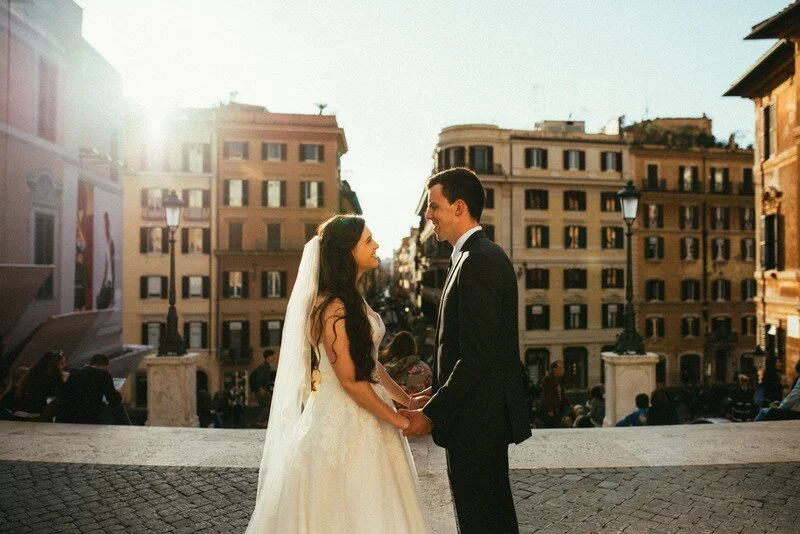 How did you go about finding & hiring your photographer?
Being from the United States, we began our search via google. We were looking for English speaking photographers based near/in Rome. When we stumbled upon Gabriele and Cleo's website we were sold. Their work is breathtakingly stunning!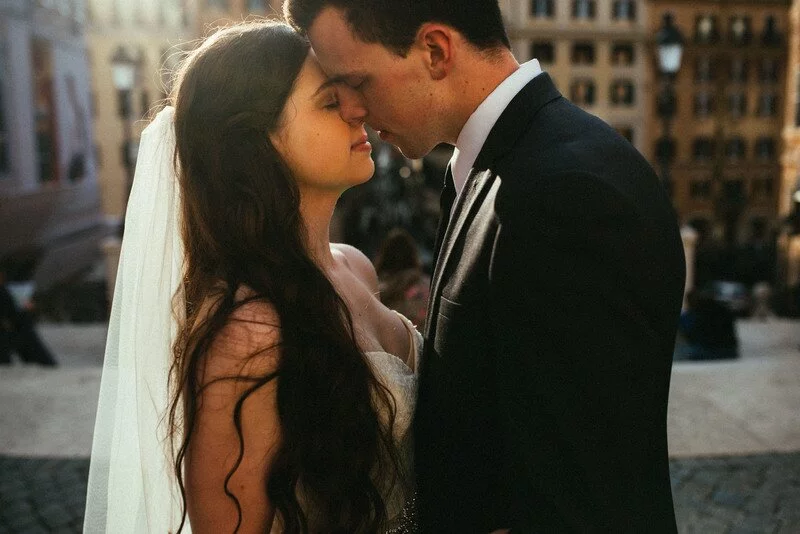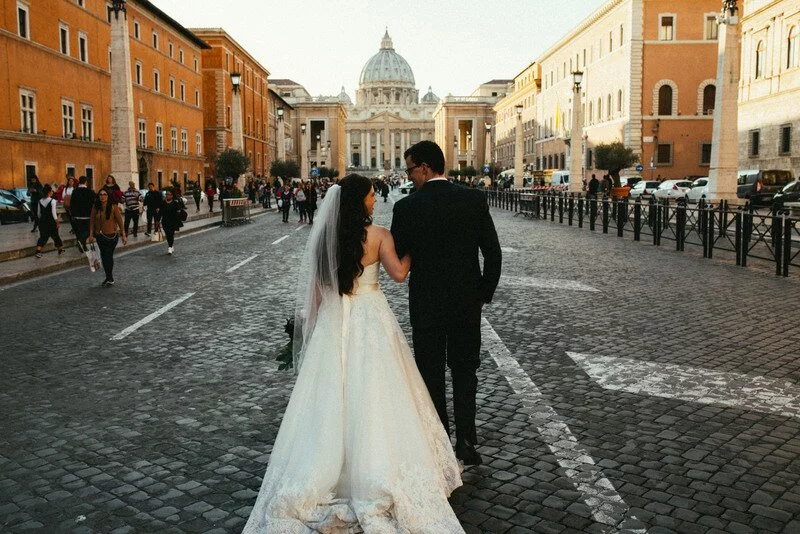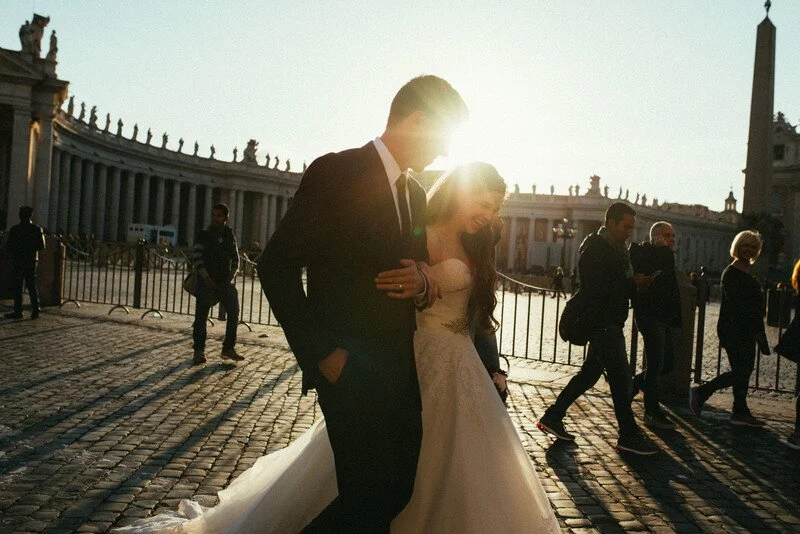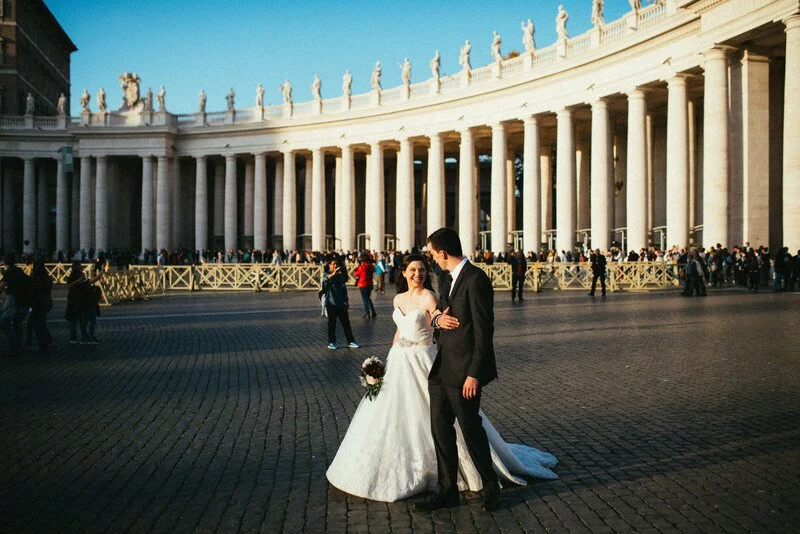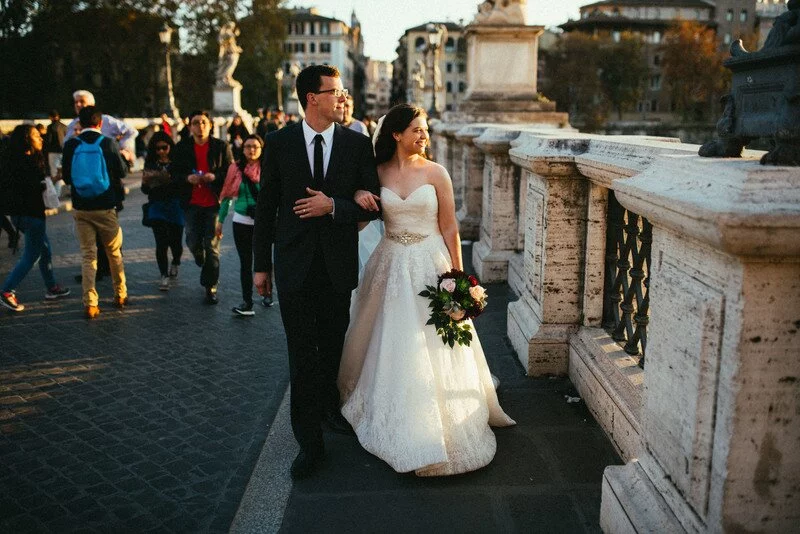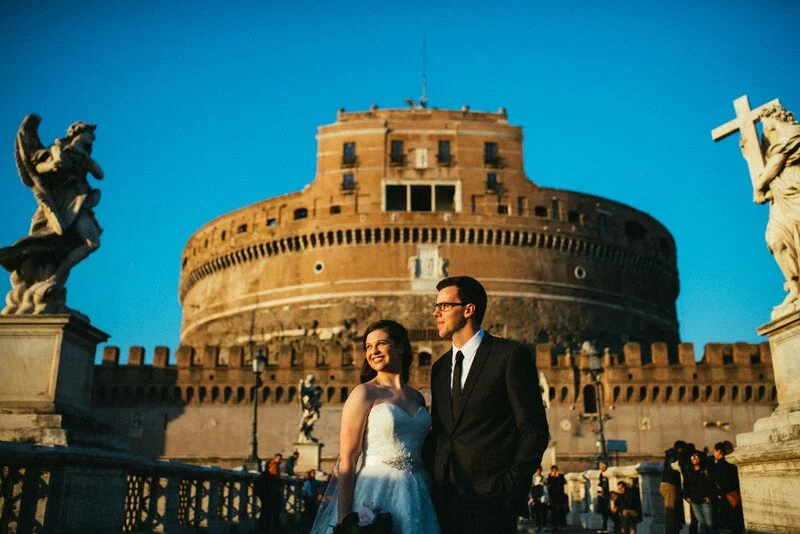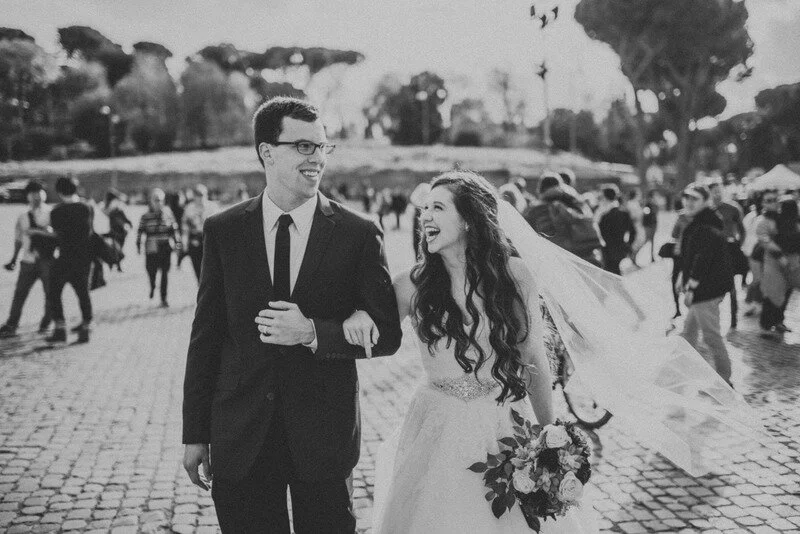 Where did you go for your honeymoon? Would you recommend it to others?
Rome, Italy
Yes absolutely! Our honeymoon was a once in a life time experience! The reason we chose Rome was to attend the Sposi Novelli. While planning we had no idea the last impact this experience would have. The successor of St. Peter gazed into our eyes and in that moment his whole presence reflected Christ. His smile was jolly and welcoming, he spoke simply and humbly, and his laughter was contagious.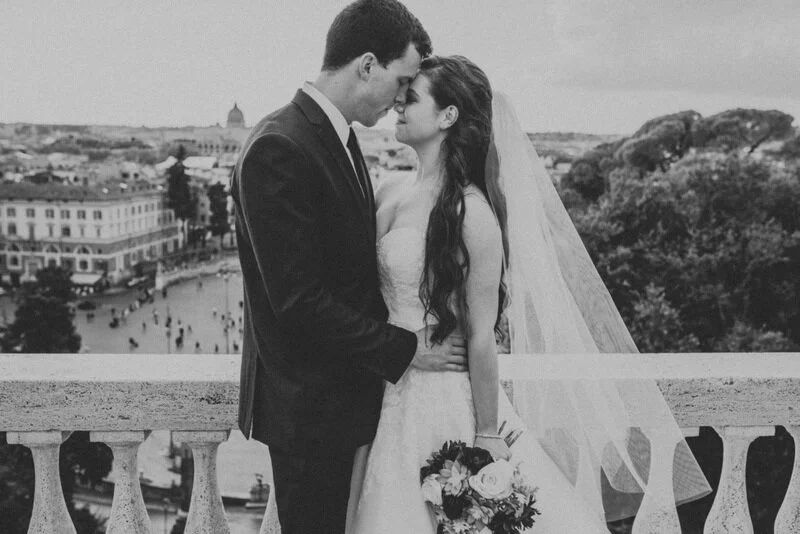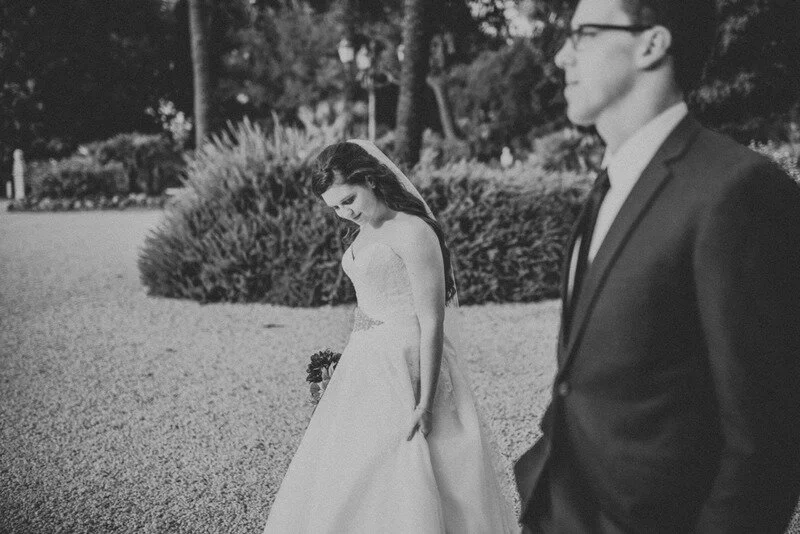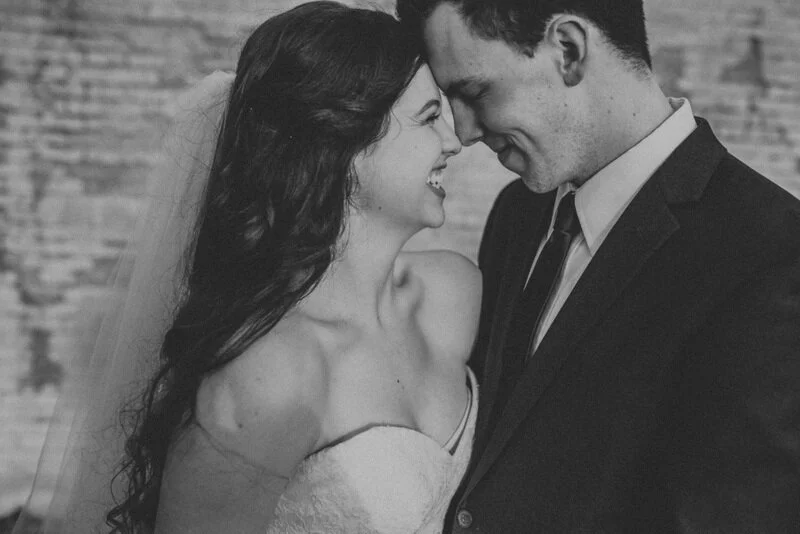 Photographer: Malagoli Wedding Photographers | Florist: Marmalade Floral Accents