Smitcha and Glenda traveled to Maui for their destination wedding. A couple of days before the wedding, they met up with photographer Joanna Tano for some engagement photos on Thomson Road located in Upcountry Maui. The rolling hills, greenery, sunset and the road itself provided such a beautiful setting for their Sunny Hawaiian Engagement. The couple looks completely in love and Glenda stuns in her flowing blue sun dress.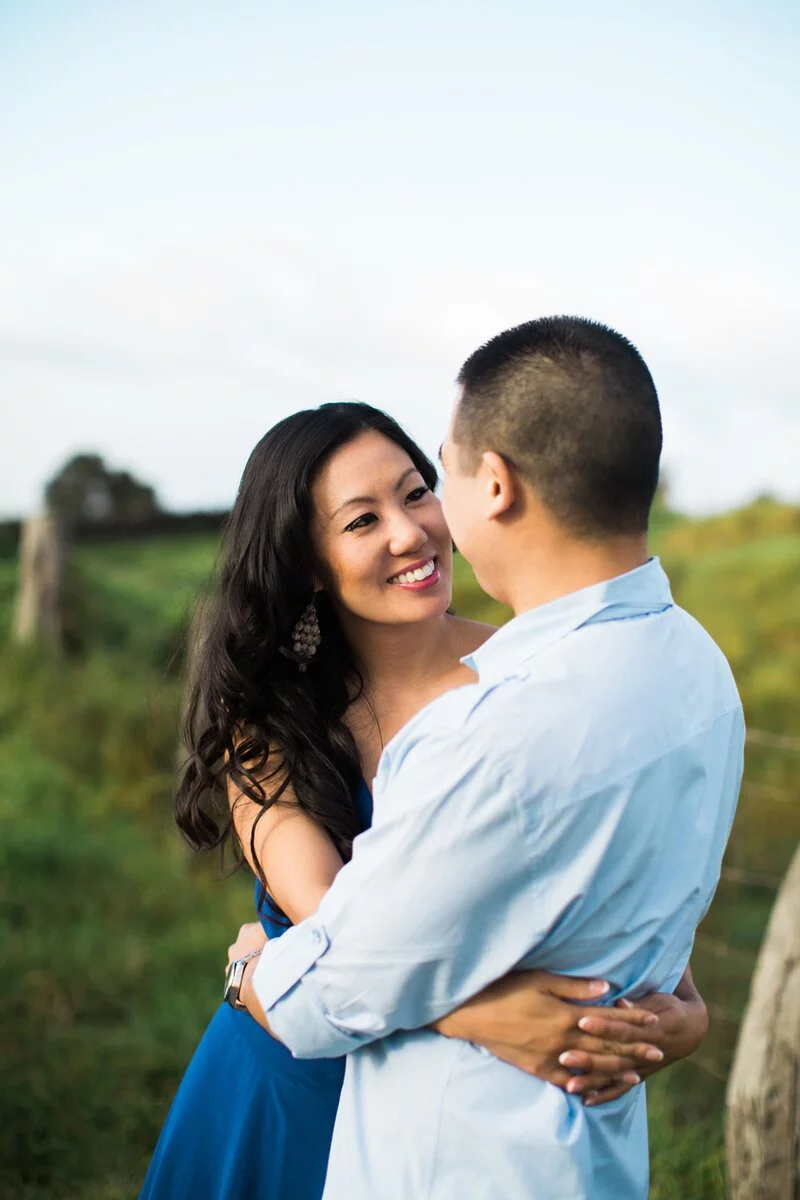 How did you two meet?
I approached him in Las Vegas at Encore Club on his birthday weekend with his boys. I went up to him at the bar and asked him where he was from. From then he ditched his friends and never left my side! You can find love in Vegas!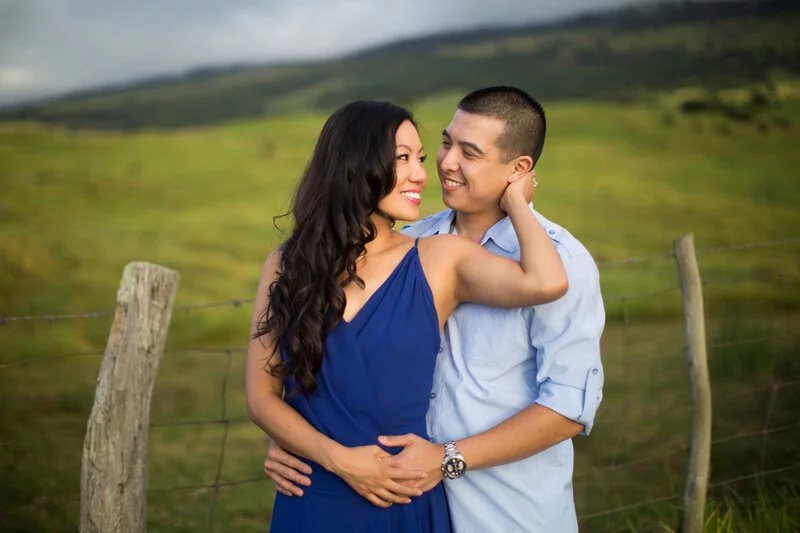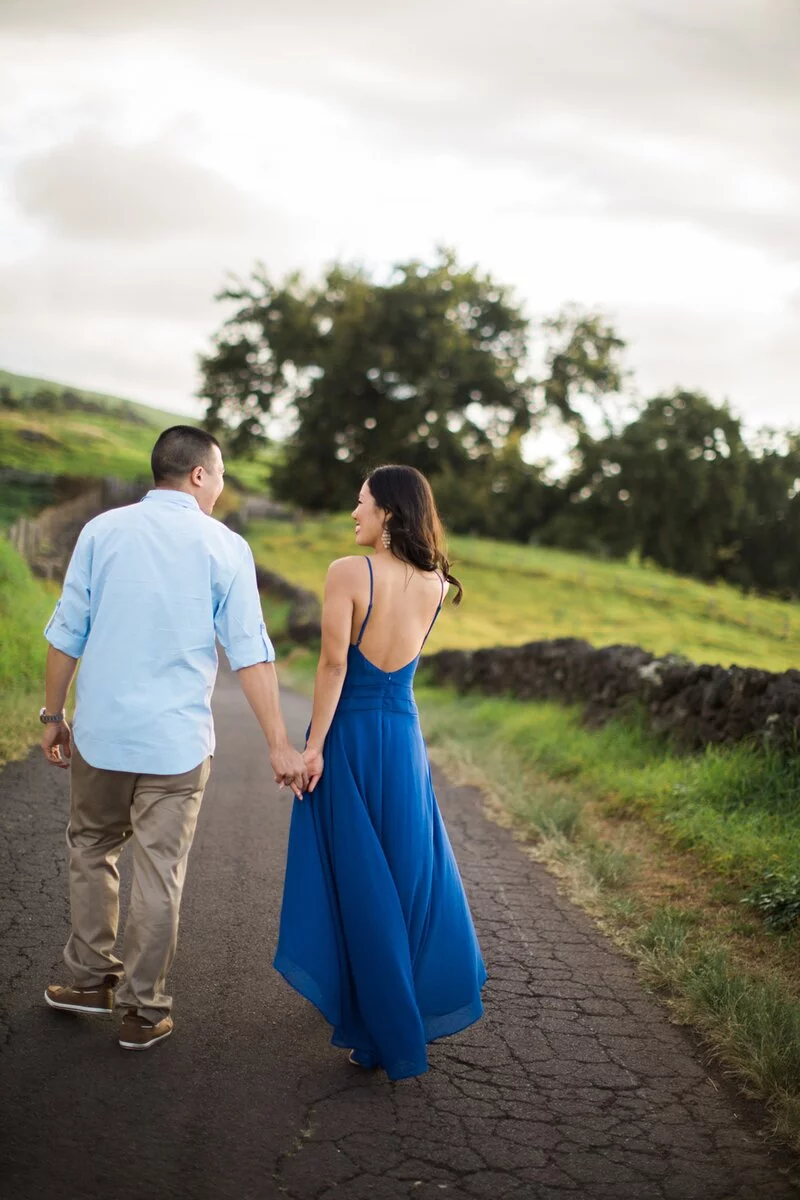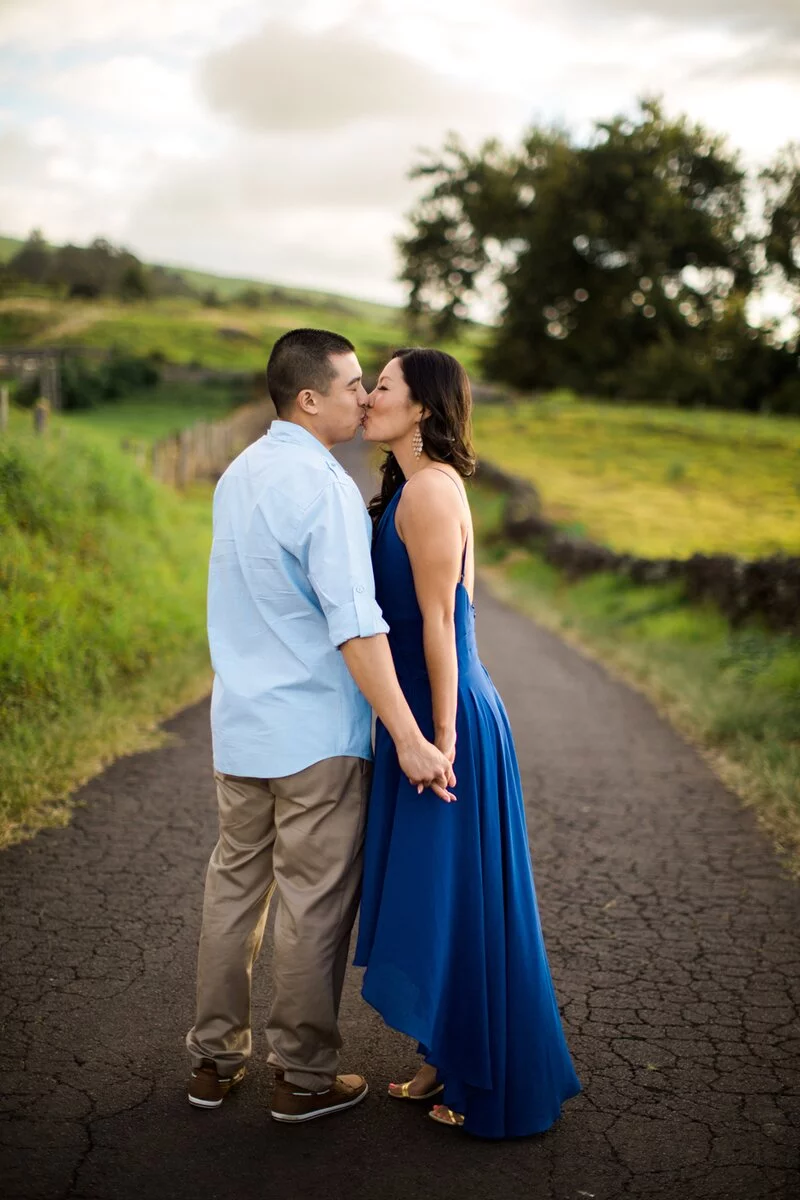 What was your first date like?
I was sick with a cold after Las Vegas and he insisted on seeing me during the week. He drove out my way on a Thursday night and we went out for Ramen near my apt. (which I never really had before.) That night he surprised me with his amazing palate and critique for good Ramen.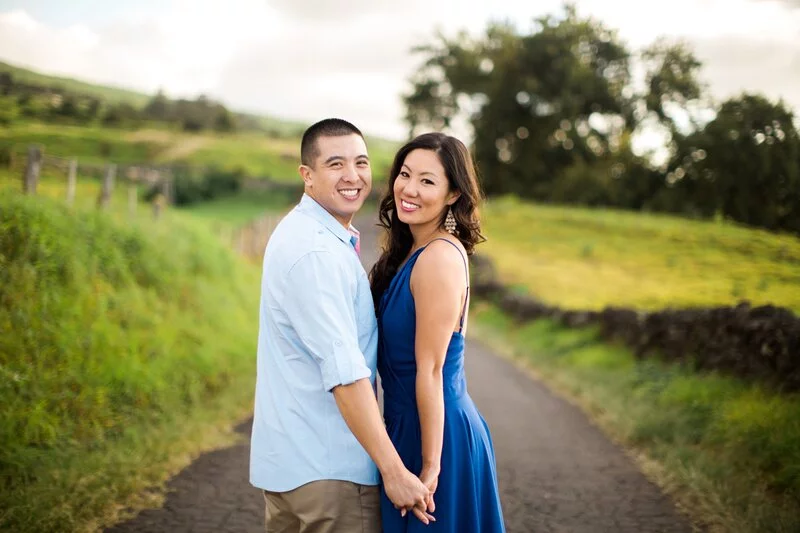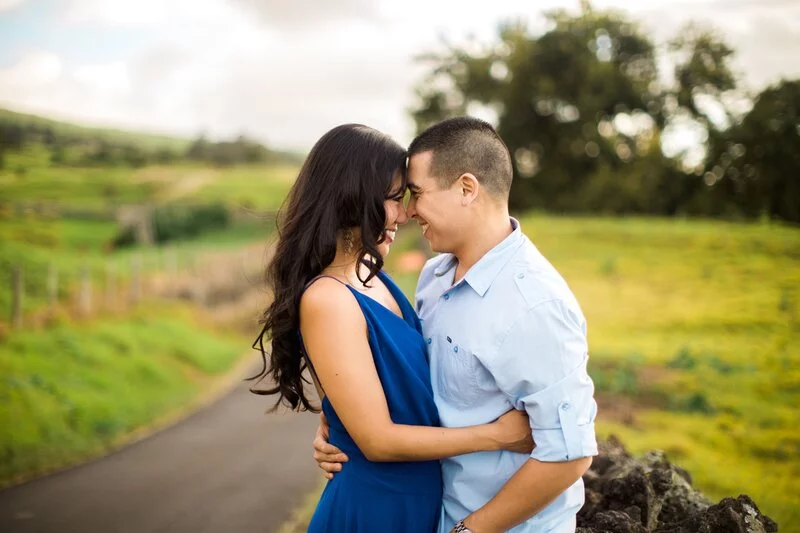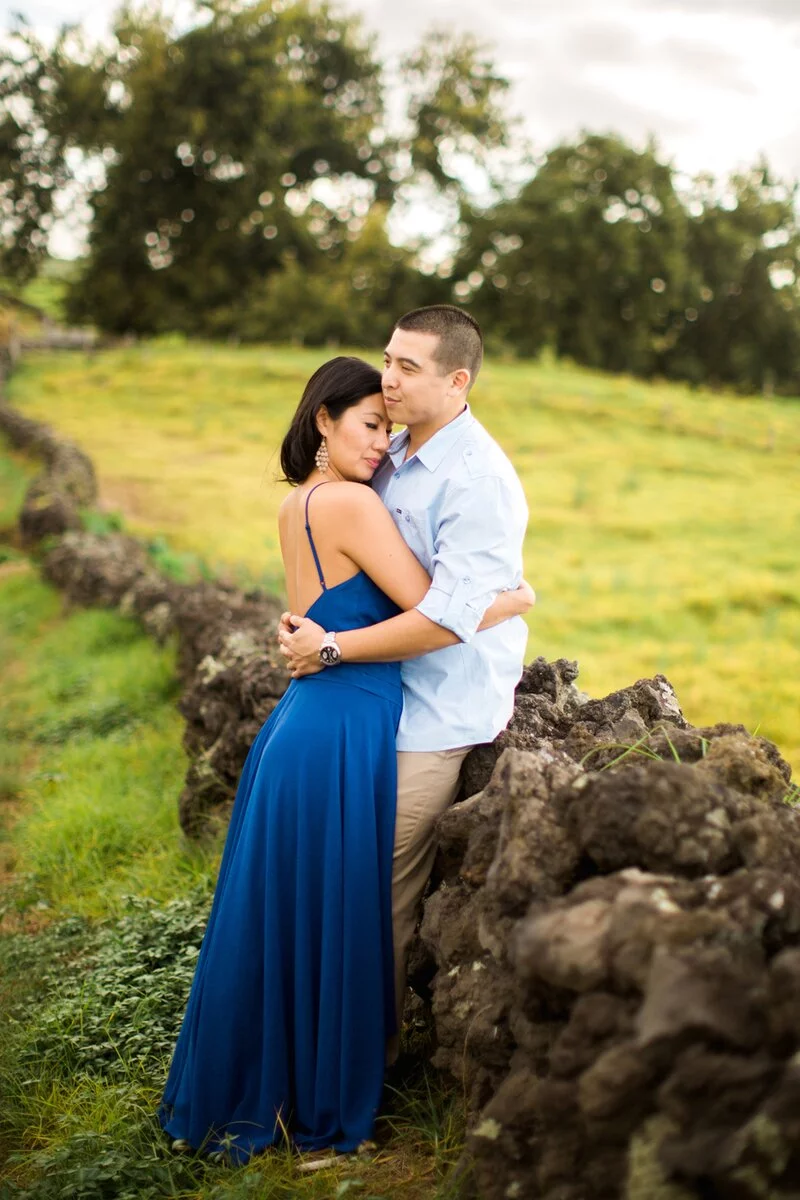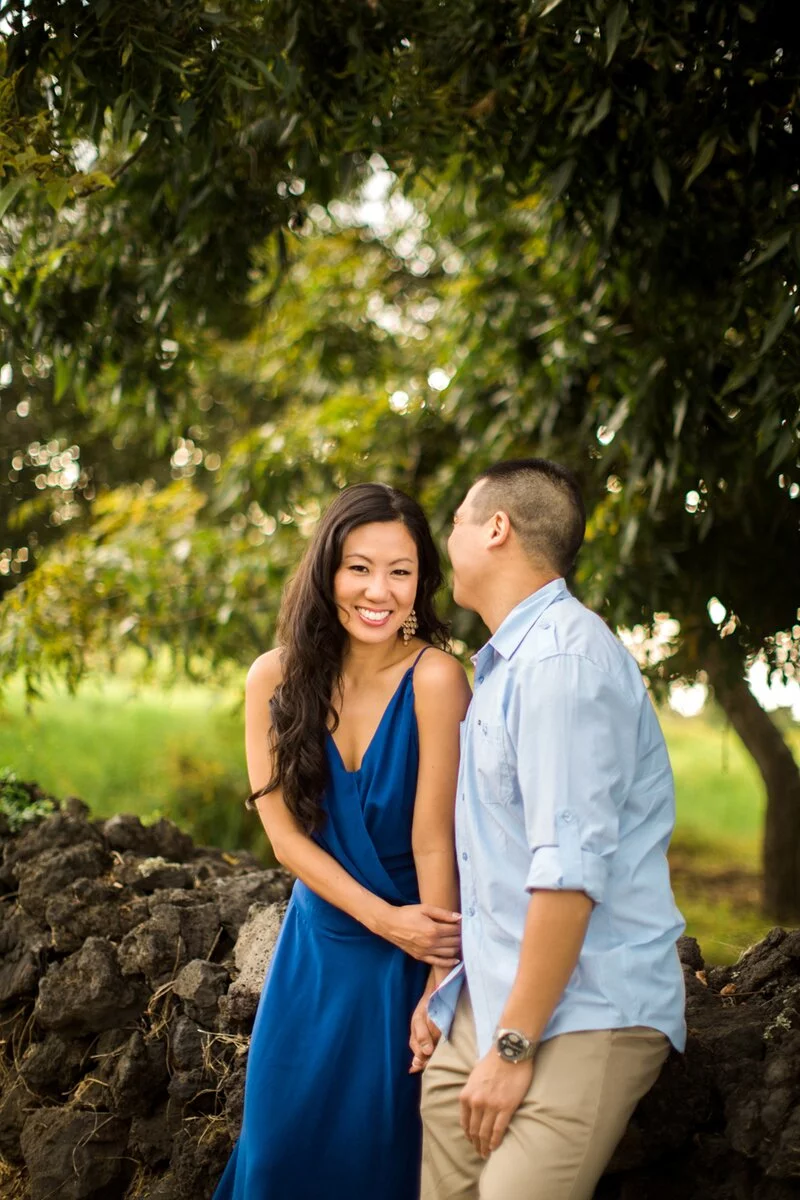 Tell us about the proposal.
Well the surprise was accidently ruined by somebody else. So without going into too much detail he ended up just proposing in the comfort of our own home. (We already had our wedding date planned before the proposal!)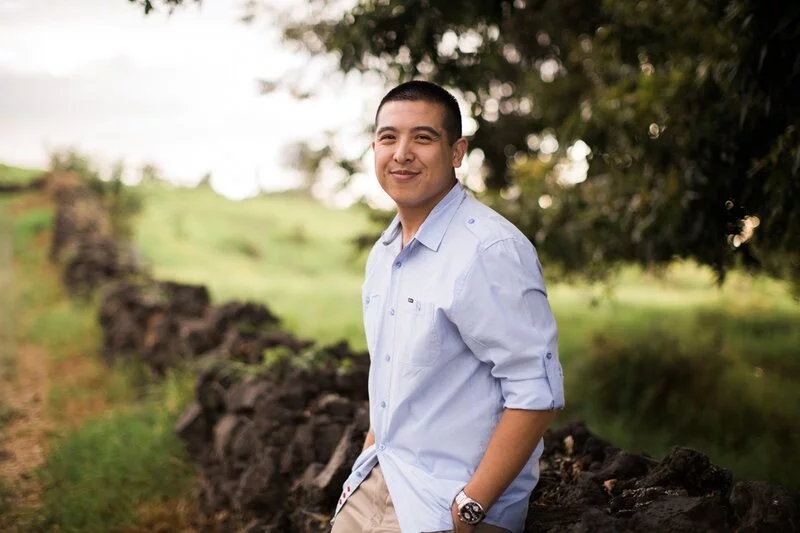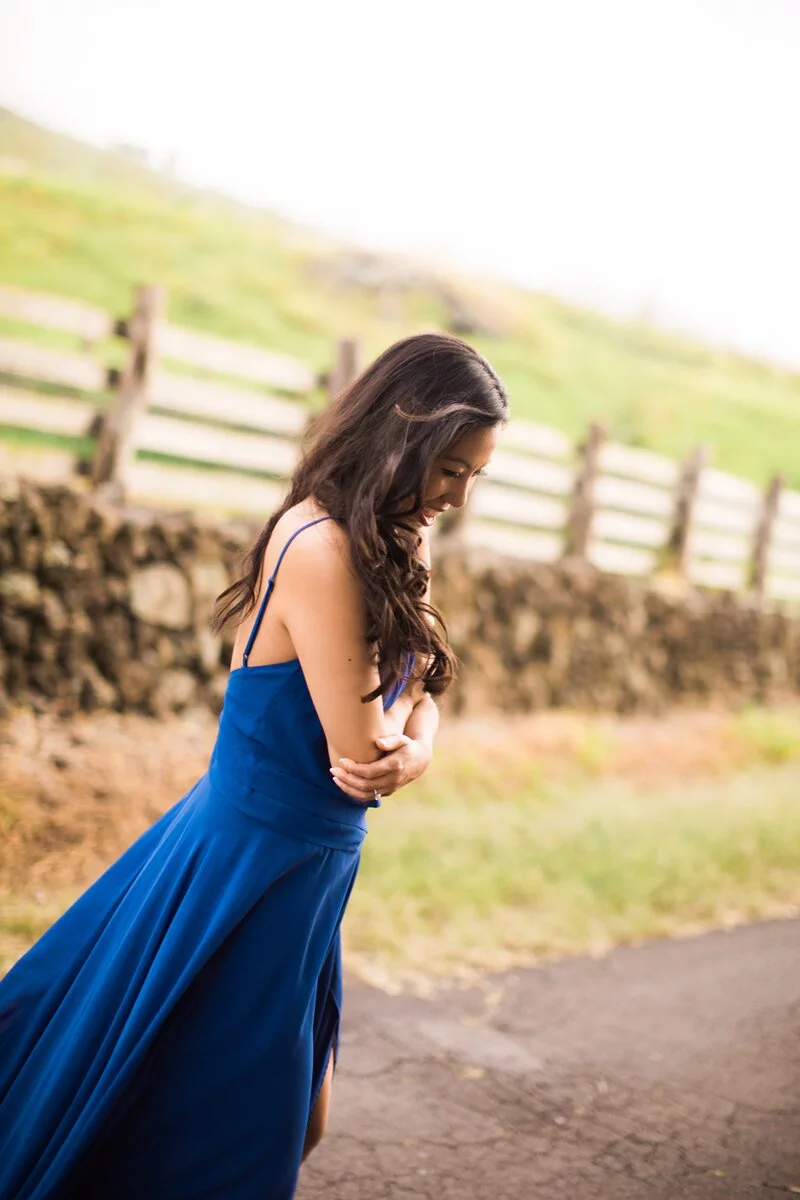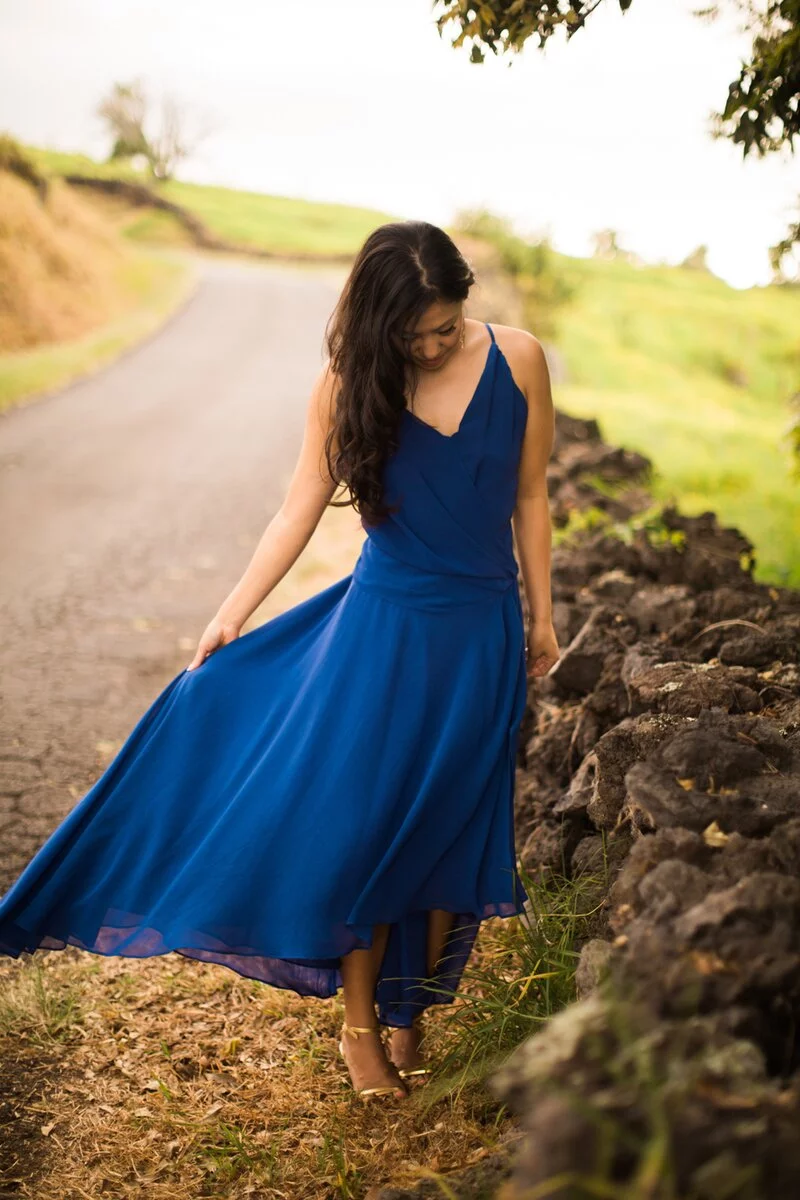 From the Bride: We spend so much time together. We travel together, cook together, sit on the couch side by side together and spoon together in bed. We always need to be touching somehow. Even in the house we like to be in the same room together. We never say we need space apart. We support each other in everything we do and we most importantly respect each other's feelings. We wholeheartedly trust each other and give the utmost freedom to each other. Everything is fair in our household…he makes sure of that! How can I argue with that?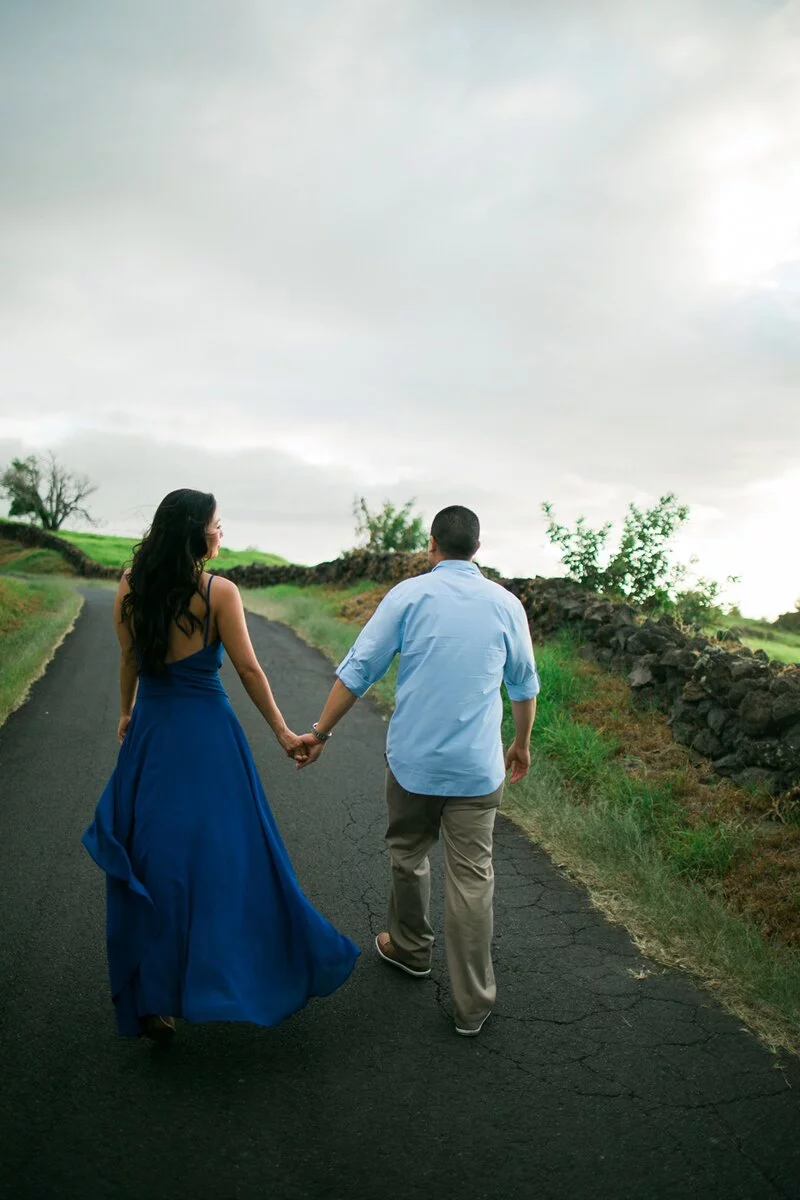 Tell us about the ring!
The ring is amazing and was given to him by his mother. It's a brilliant round solitaire with smaller diamonds around the band. We designed the ring ourselves.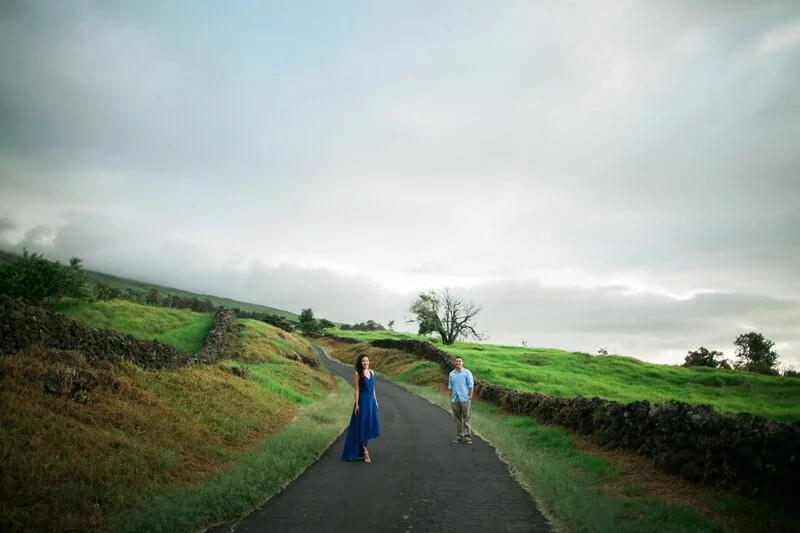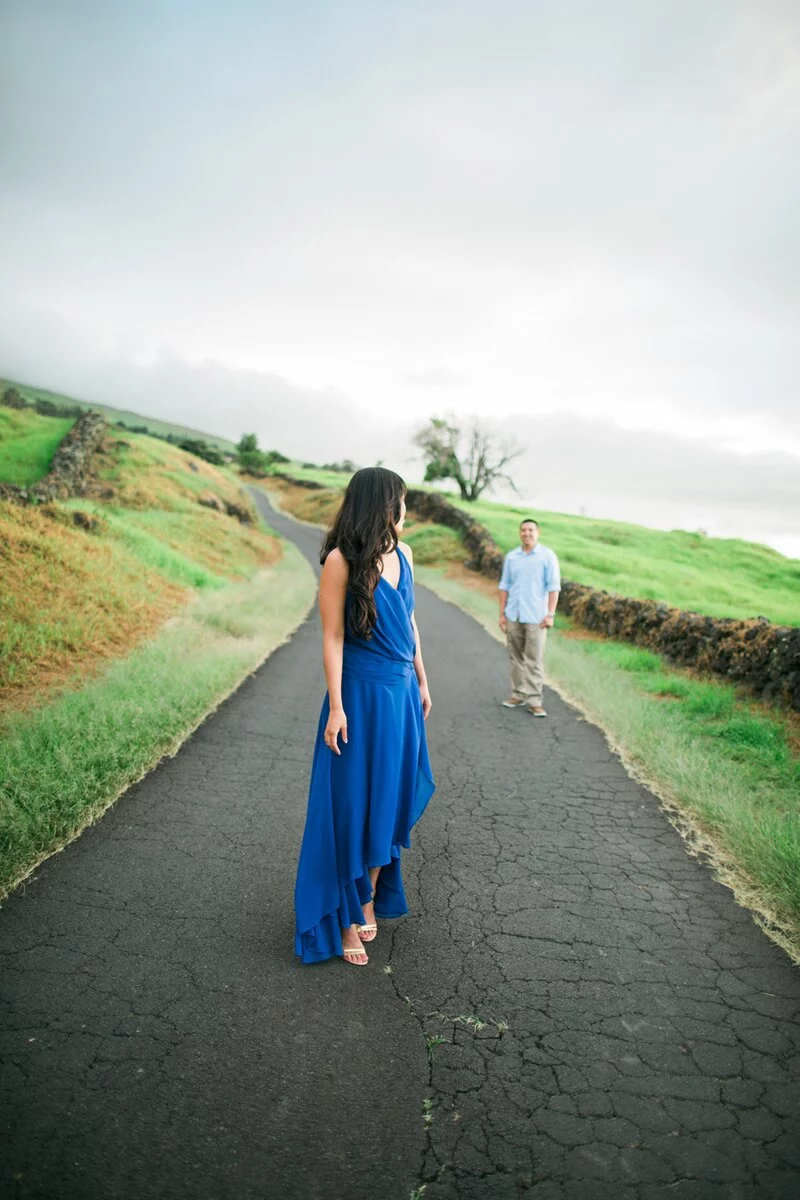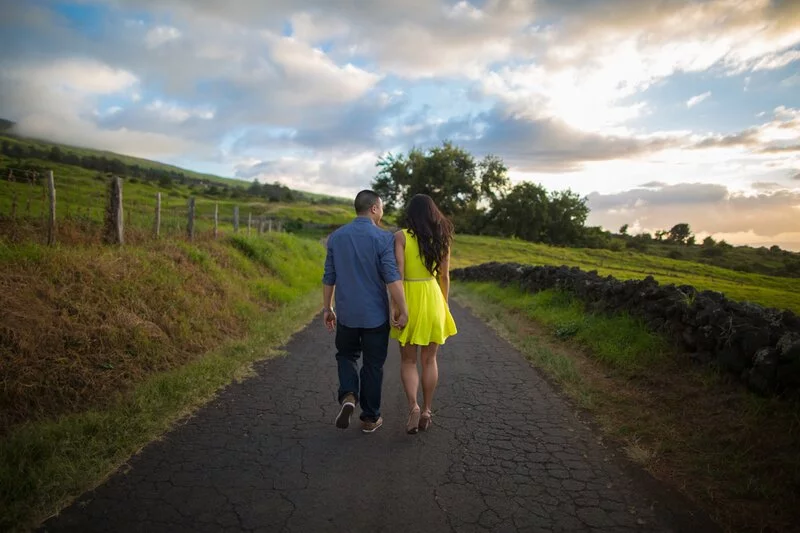 What is your favorite thing about each other?
I love how he is so selfless and extremely considerate of how he treats people. I love how me makes me feel like I am the most important person in his life. I love how his priority is to always take care of his "home". I love her patience, calmness and how she is able to understand a complicated person like myself. I love how she cares about me but most importantly, us. I love how she genuinely presents herself to the world and not some fake person.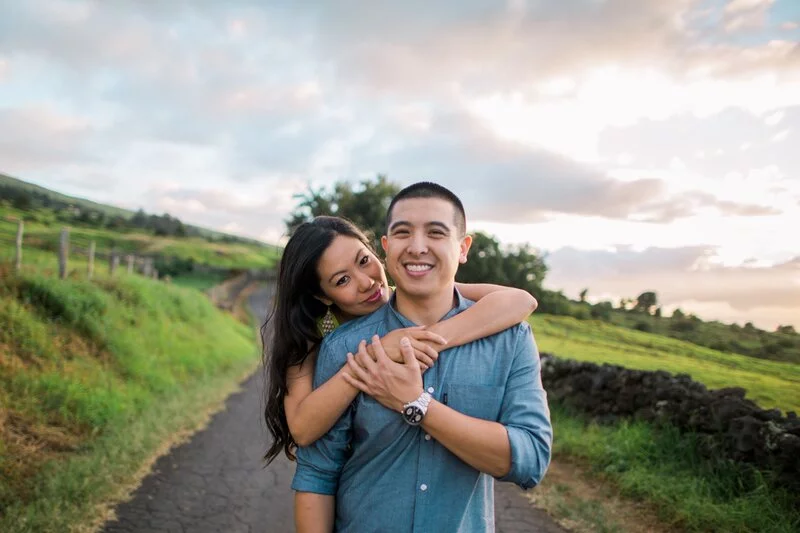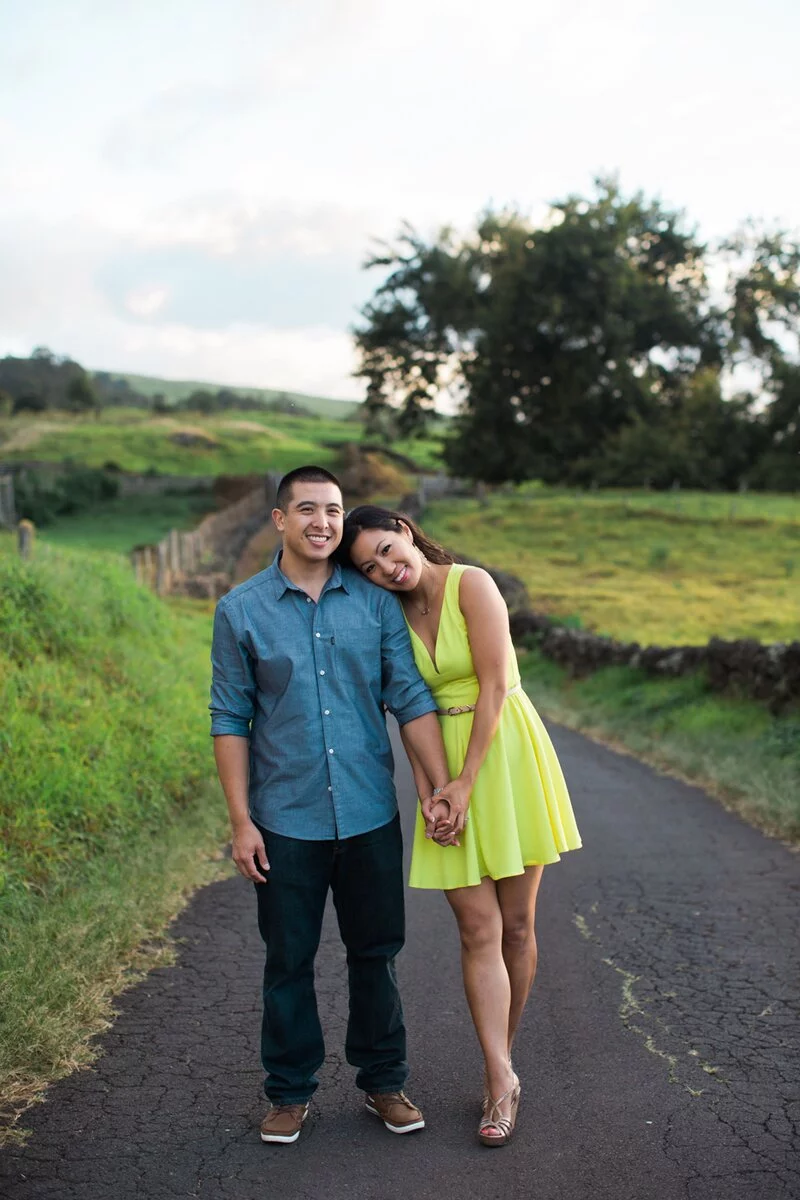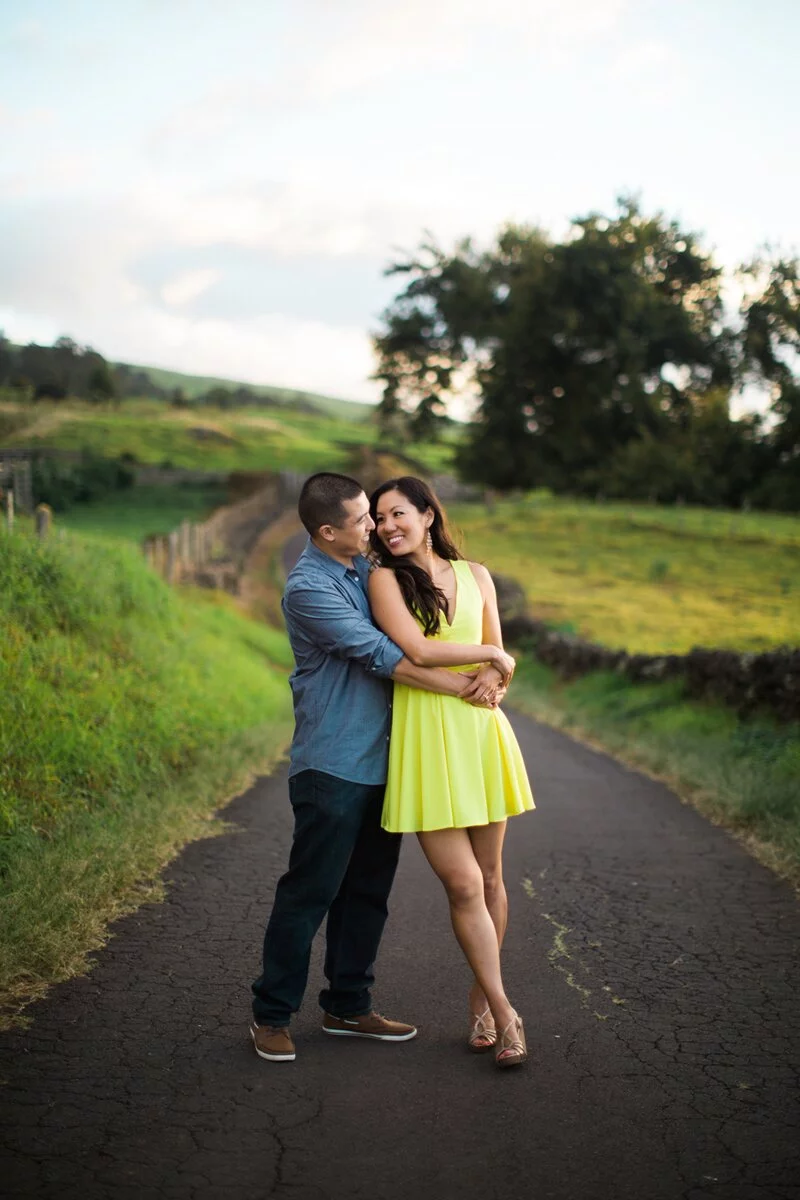 Can you tell us a little bit about your wedding plans so far?
We kept our wedding as simple and intimate as possible. I refused to look at wedding magazines because there were way too many options out there. I didn't want to be tempted by things I really didn't need. It was a destination wedding and I had the most amazing wedding planner in Maui. It was stress free and we had the time to cherish and enjoy each moment on that special day.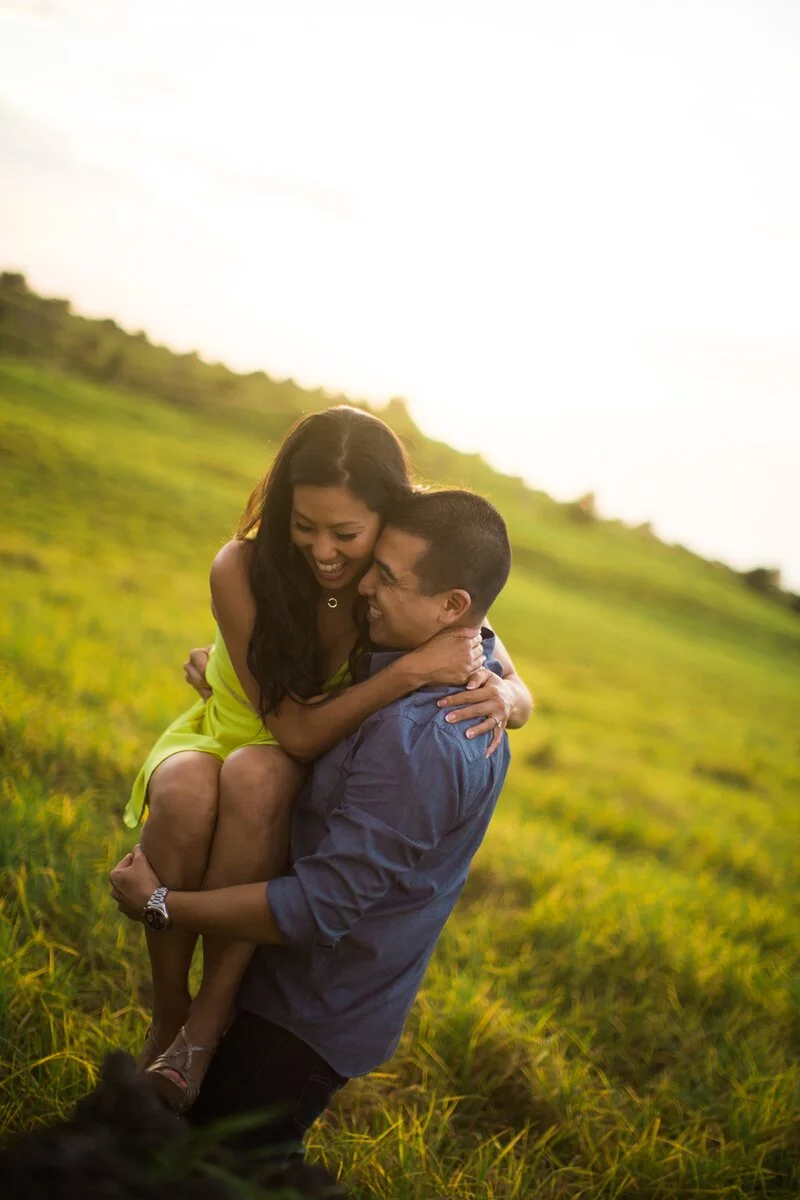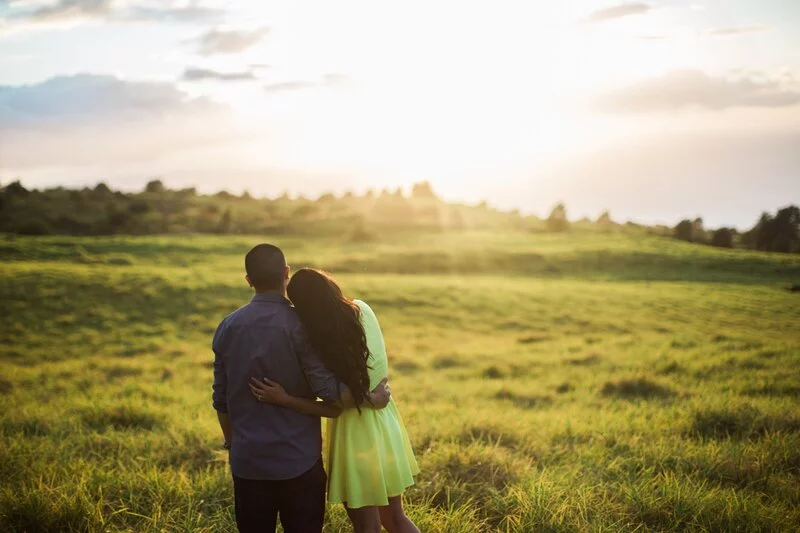 What are you most excited about when thinking about your wedding?
The dress, the location which was in Maui and being surrounded by loved ones!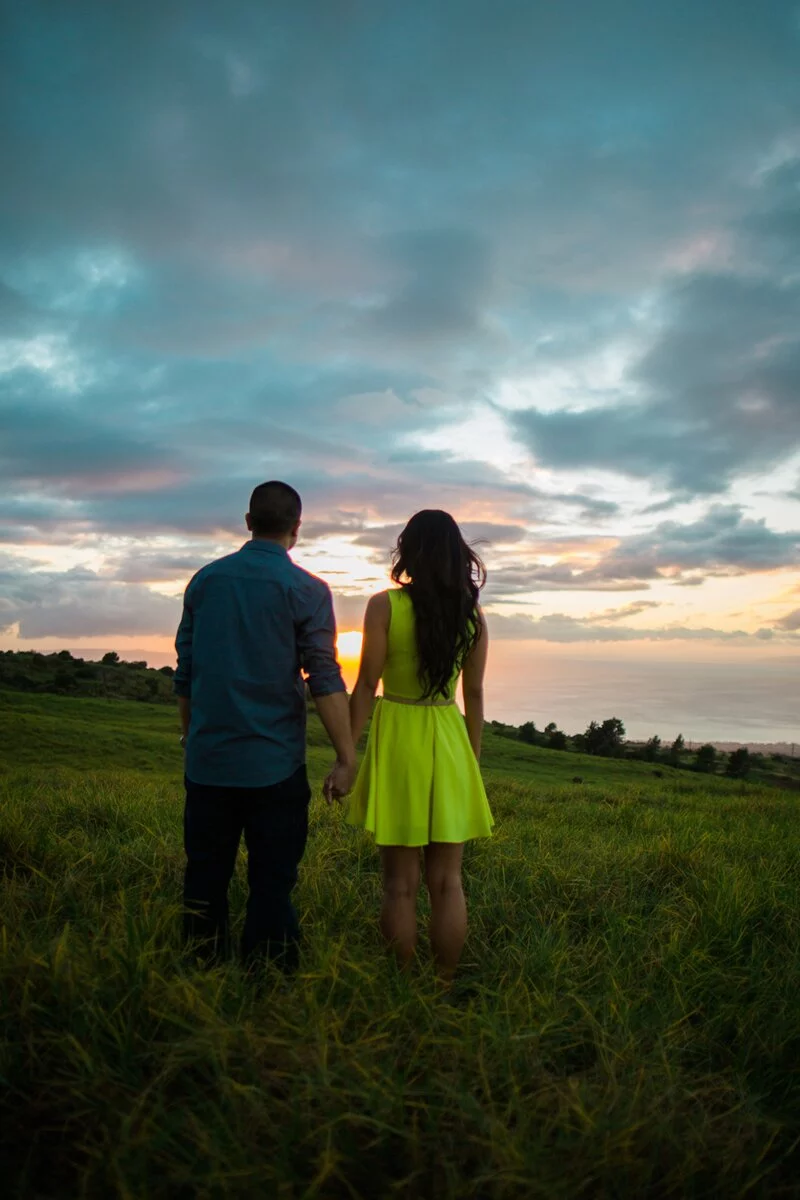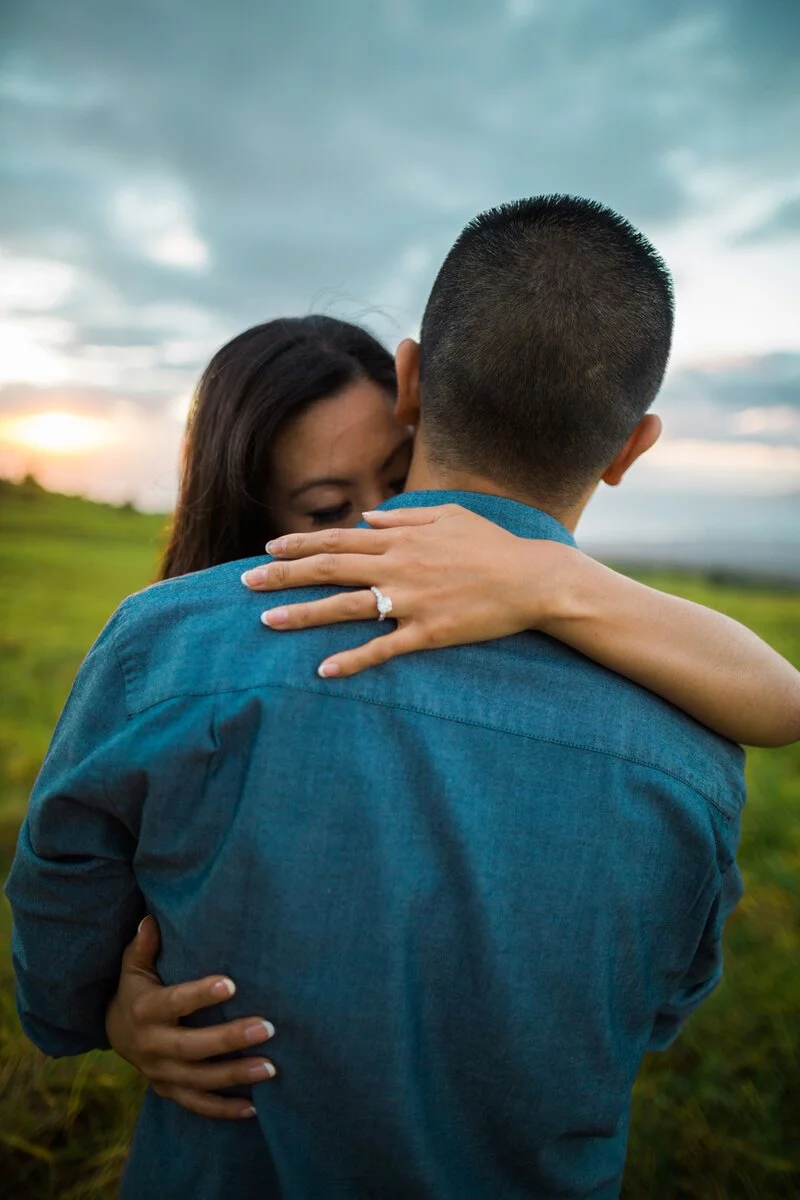 What was the inspiration behind your engagement photo shoot? Where did you have your pictures done and why did you choose it?
The green hills of Kula, Maui were breathtaking. Since we got married at the Wailea Golf Club over looking the ocean I wanted something more green, serene and naturesque.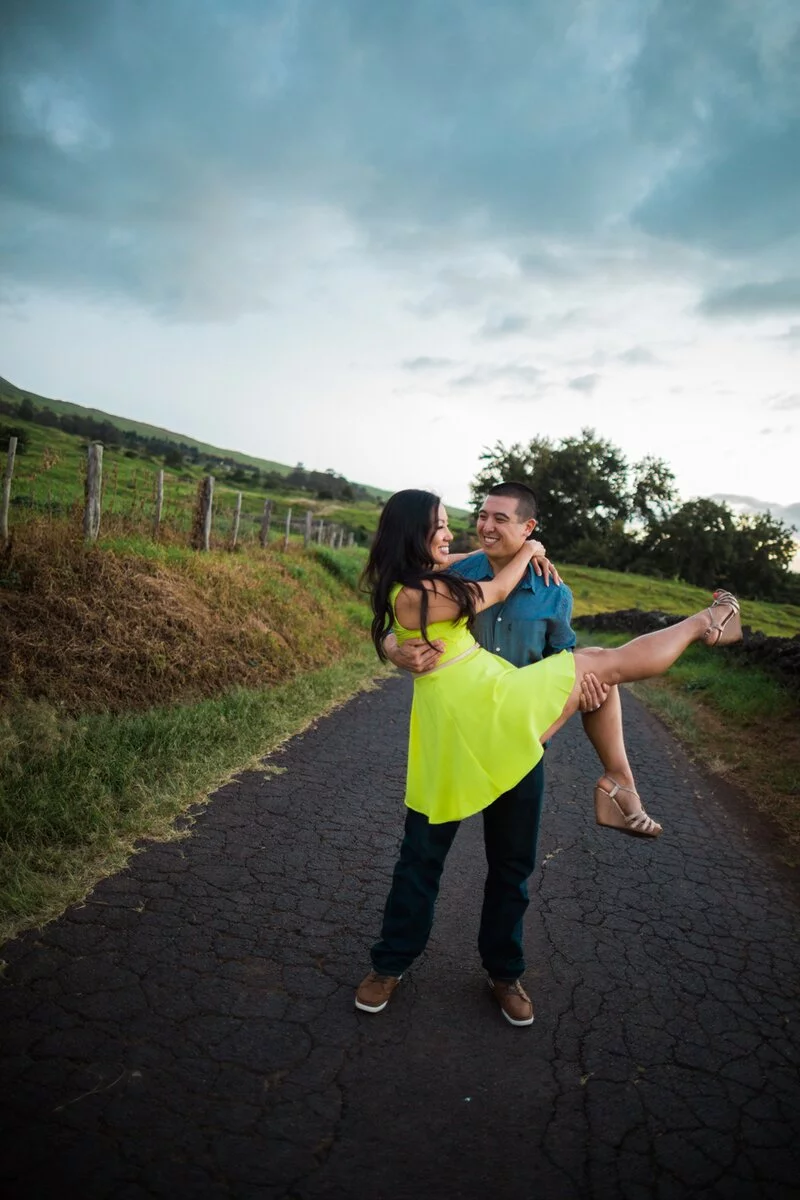 Creative Team:
Photography: Joanna Tano Photography | Make-up: Maui Makeup Artistry | Planner: Aloha Maui Weddings