Clayton and Talea met in high school, and although they didn't start dating until 7 years later, they are now completely in love. The couple wanted to theme their engagement session around "glamping". Having a small lake park near where they live, they were able to make their vision come alive. The pictures, taken by Lorena Burns Photography, turned out perfect and we are so excited to share their Plaid Picnic Engagement with you! Even their little dog was able to get into the pictures – and how photogenic is he?!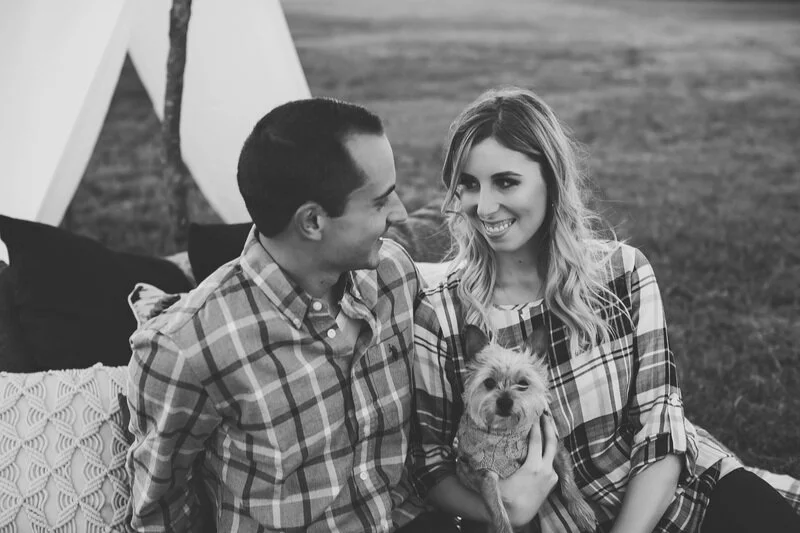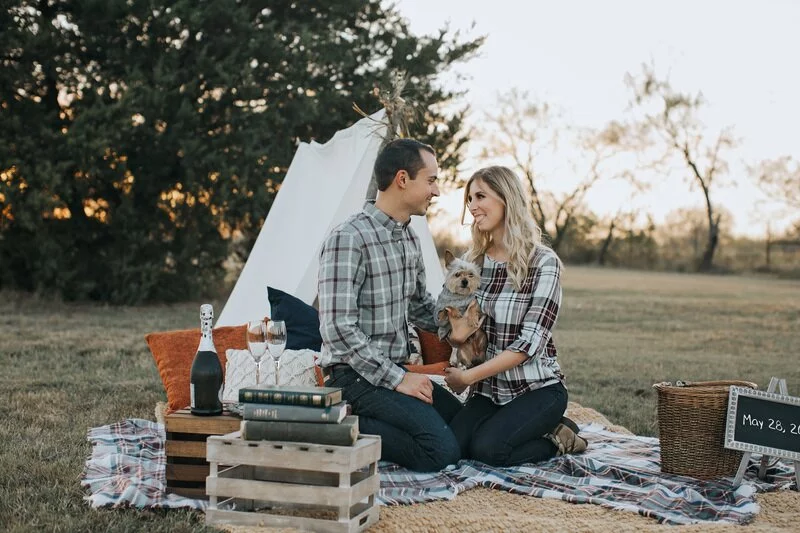 How did you two meet?
High School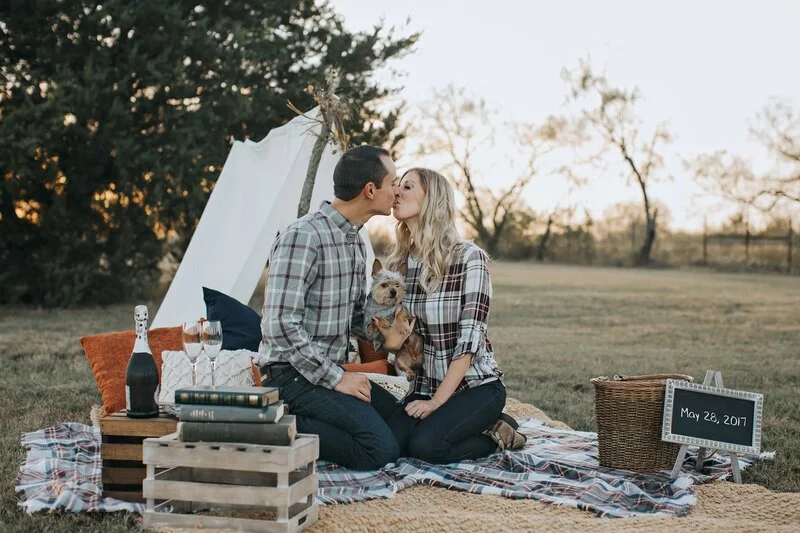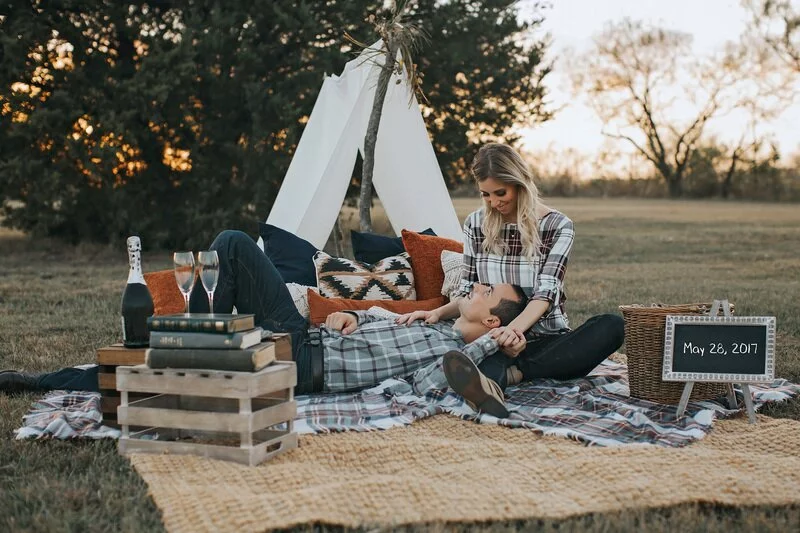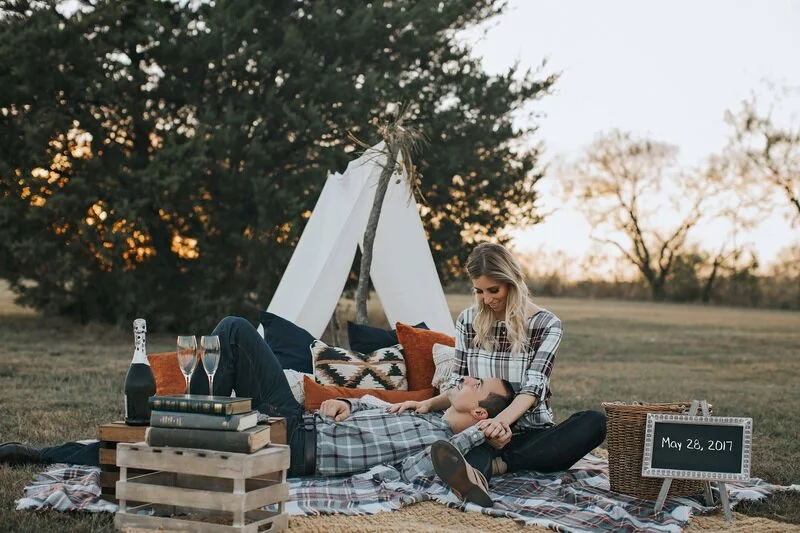 What was your first date like?
We went to dinner and a movie and then sat by the lake and talked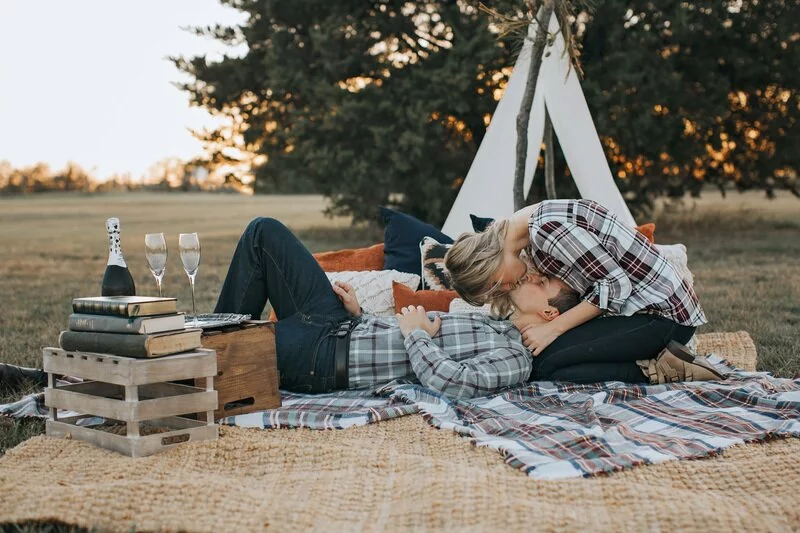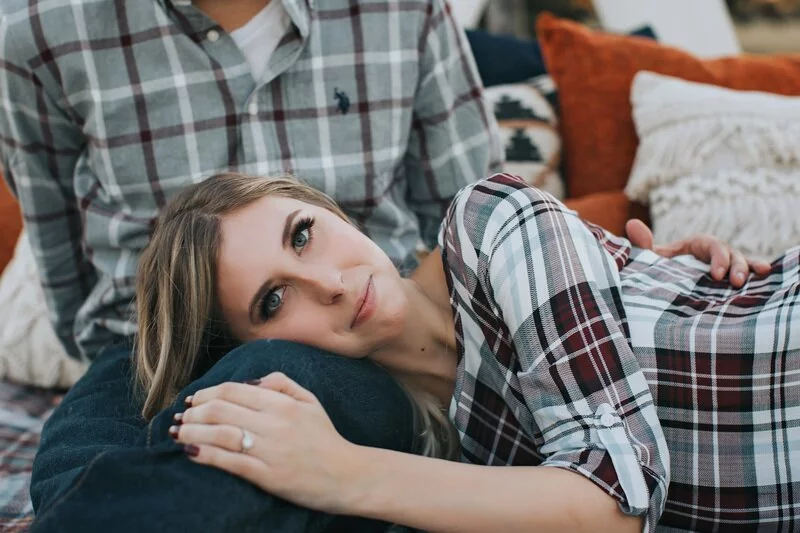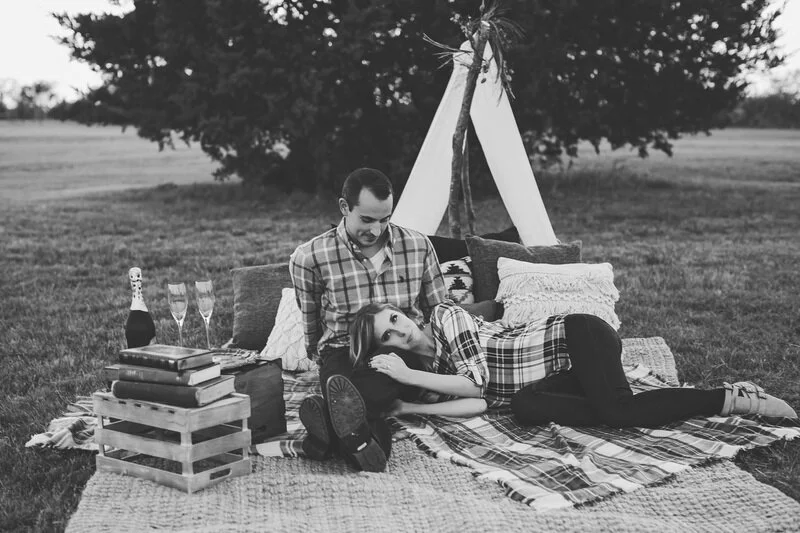 Tell us about the proposal.
Clayton took me to The Dallas Arboretum in the evening for their 12 Days of Christmas exhibit. The park was all lit up by Christmas lights so it was beautiful. He took me to a gorgeous secluded garden and asked if I wanted my "last Christmas present" and popped the question.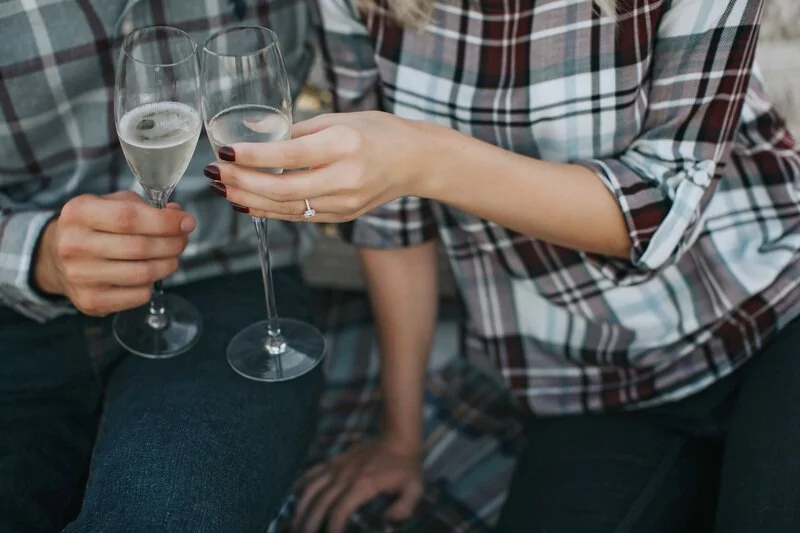 Tell us about the ring!
It's a beautiful round diamond setting with a halo and half eternity micro pavé diamonds on the band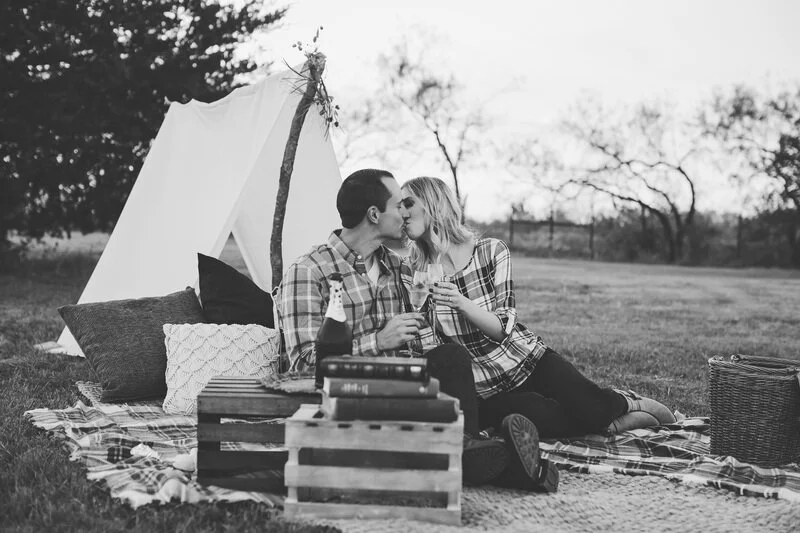 How did you know she/he was the one? How long had you been planning to propose before you actually popped the question?
I just couldn't imagine going through life and sharing all the new experiences and adventures with anyone else. I just couldn't imagine life without her. I was planning on proposing the year before, but nothing was going the way I planned.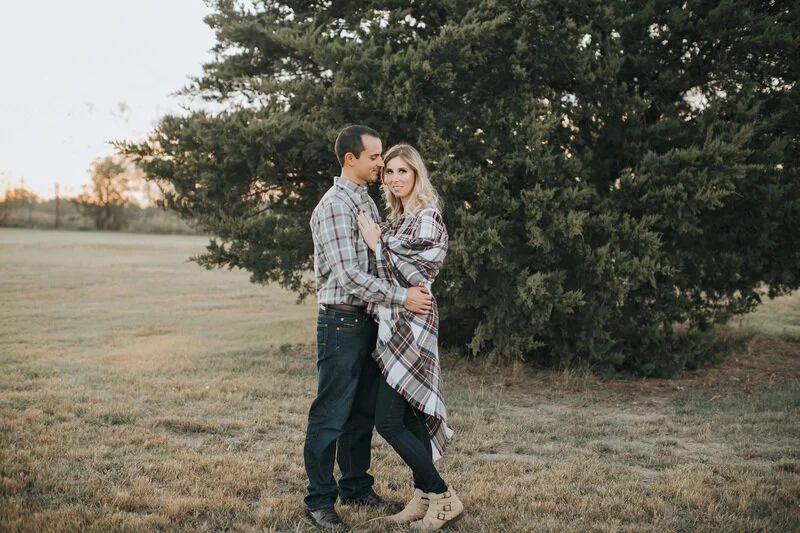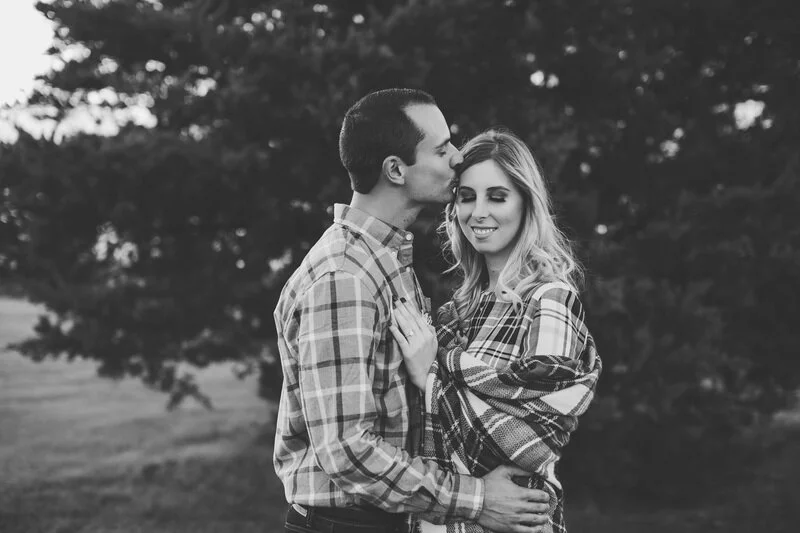 What is your favorite thing about each other?
I love that Clayton is so kind and giving. He is the kind of person that if he's late to work, but sees someone having car trouble on the side of the road, he will stop even if it's raining.
My favorite thing about Talea is her compassionate and caring nature.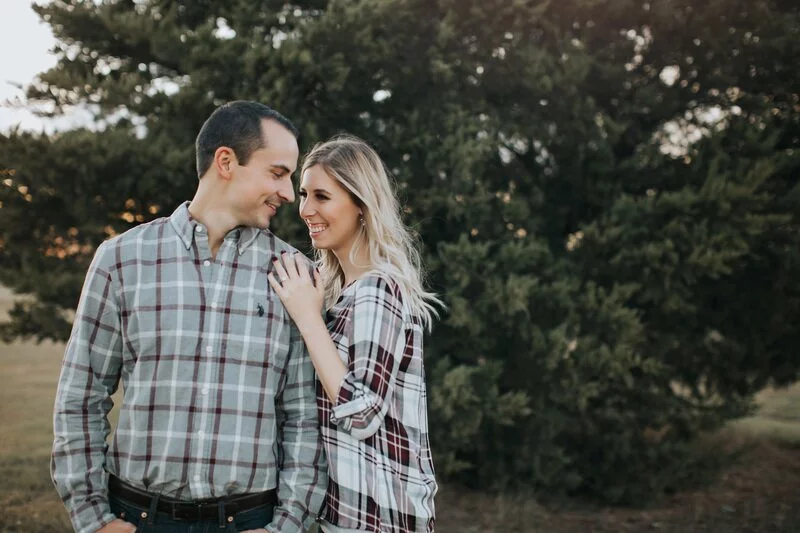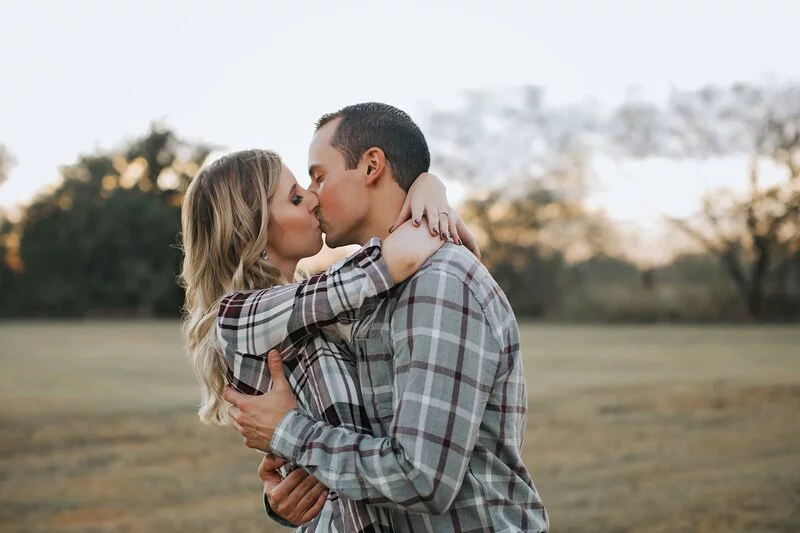 Can you tell us a little bit about your wedding plans so far?
Our wedding theme is the 20's and our colors are dusty mint, dusty rose, and gold. We will also be adding literary elements (romantic classical literature) since that is the grooms favorite past time.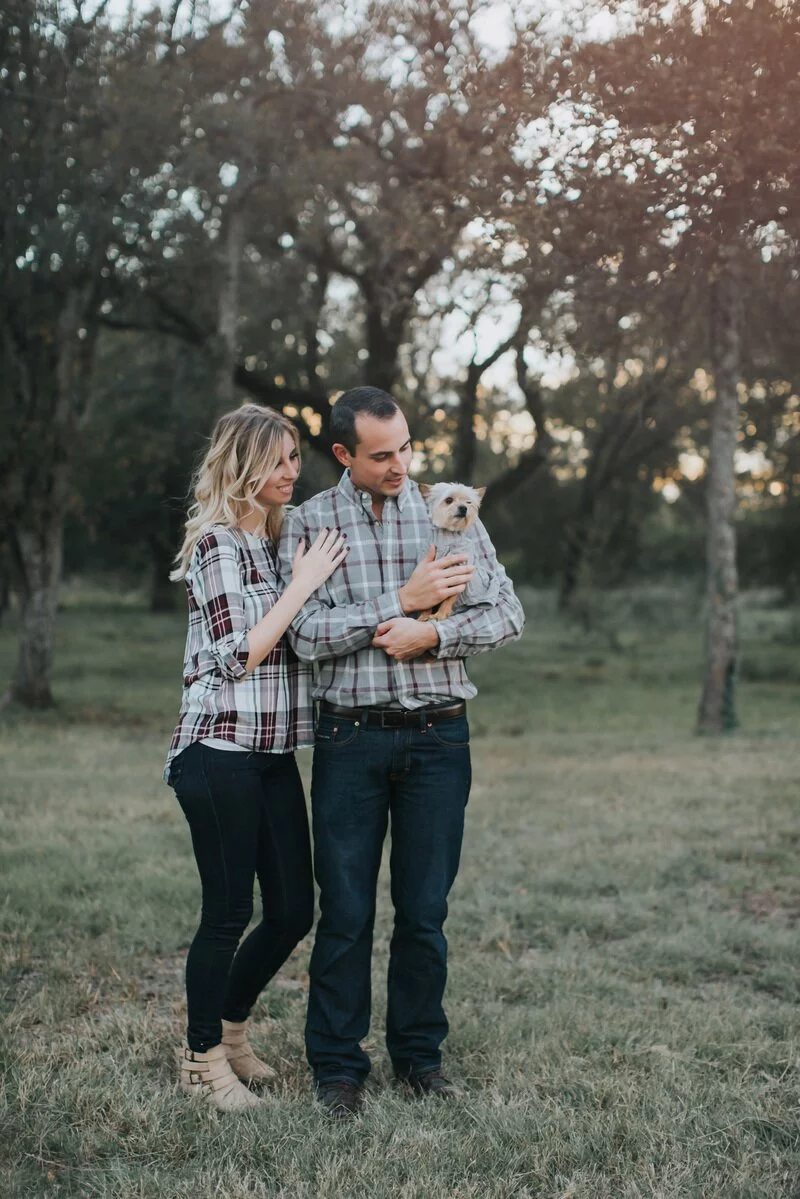 What are you most excited about when thinking about your wedding?
We are both most excited to finally be married and start our lives together. We have been together for 5 years so it's been a long time coming. We are second most excited about the cake lol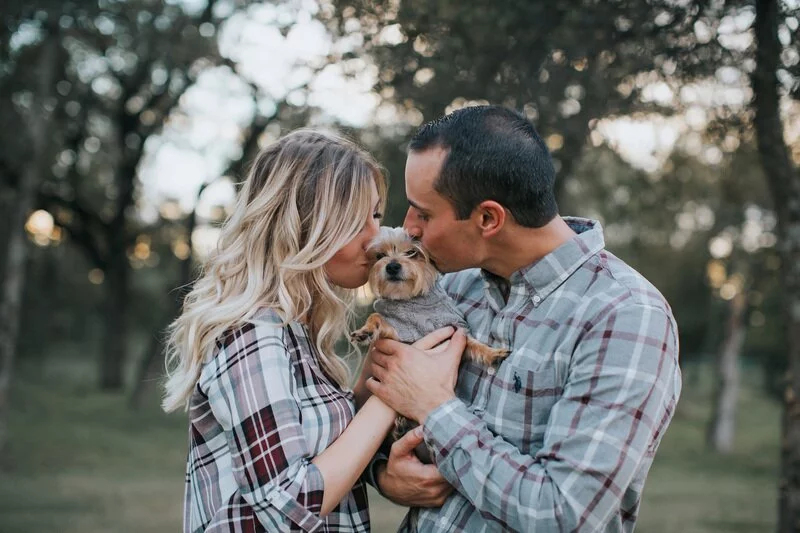 What was the inspiration behind your engagement photo shoot? Where did you have your pictures done and why did you choose it?
The inspiration was glamping (glamorous-camping). Since our pictures were taken in the fall we decided to go with a fall theme just make it a little more elegant. Our pictures were taken at a small lake park in Kaufman, TX that our photographer chose and we are so glad she did because it was a perfect setting.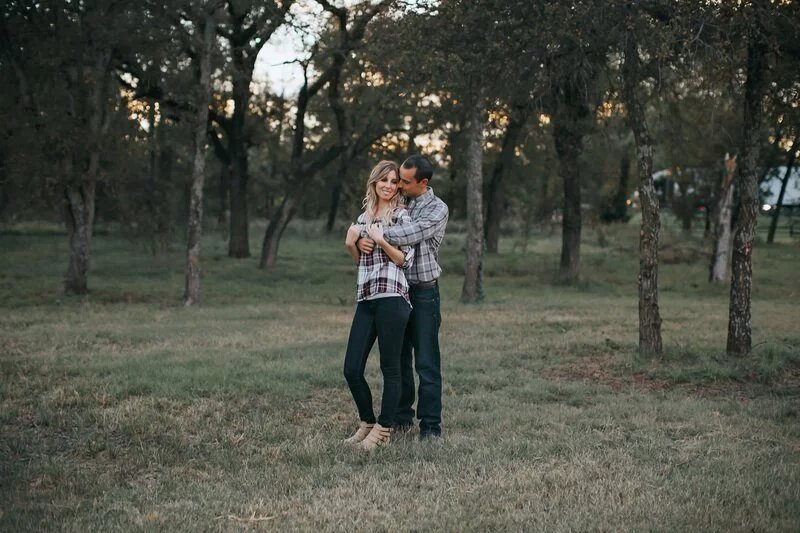 Creative Team:
Photography: Lorena Burns Photography | Make-up Artist: Crystal Andrade