Stephanie and Jon are the perfect compliment to each other as a couple. The pair carefully planned their Classic Buffalo Wedding. Every detail was meticulously brought to life to create the simple, soft, and romantic feel Stephanie wanted to achieve. The pale pink and pastel grays of her Morilee bridesmaid dresses were wonderfully complimented by the huge bouquets of ivory peonies, light pink roses and succulents by Maureen's Flower Market. Stephanie's Cathedral length veil and lace and crystal detailed bridal gown from Bridal Chateau were stunning. All of the light pastel colors and delicate lace details combined with the wind that day, added a whimsical feel to the truly elegant event. Stephanie also brought in a touch of sparkle with her shimmery Lauren Lorraine wedding shoes to go with the brilliant diamond and platinum wedding bands that were created by local jeweler, Ben Garlick.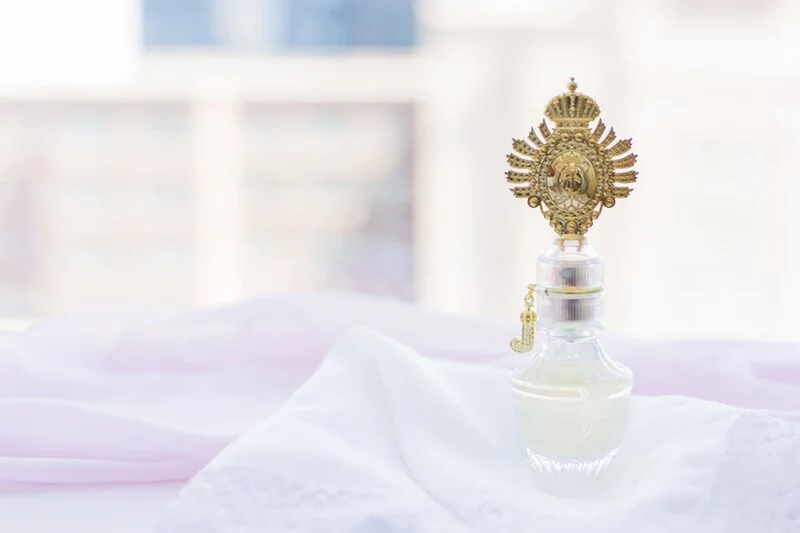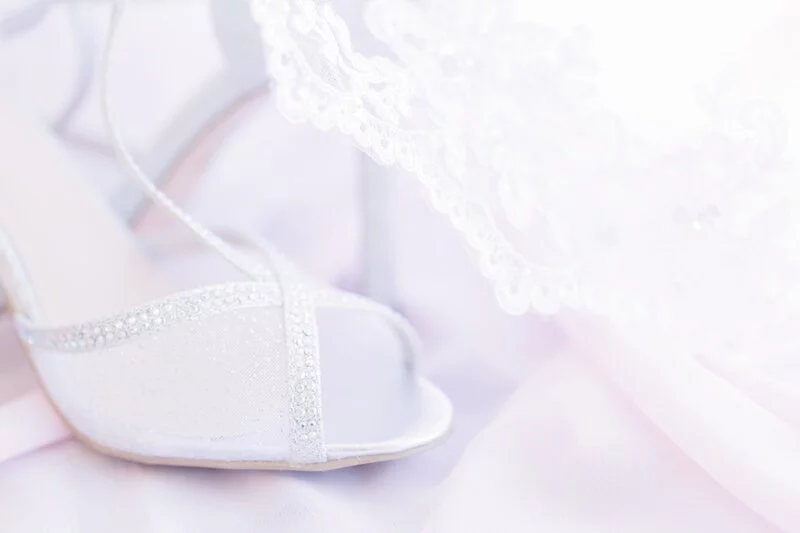 What were your wedding colors & theme?
Our colors were blush, a pale grey, and navy. The entire theme of our wedding was a classic, romantic, simple, light, and airy feel.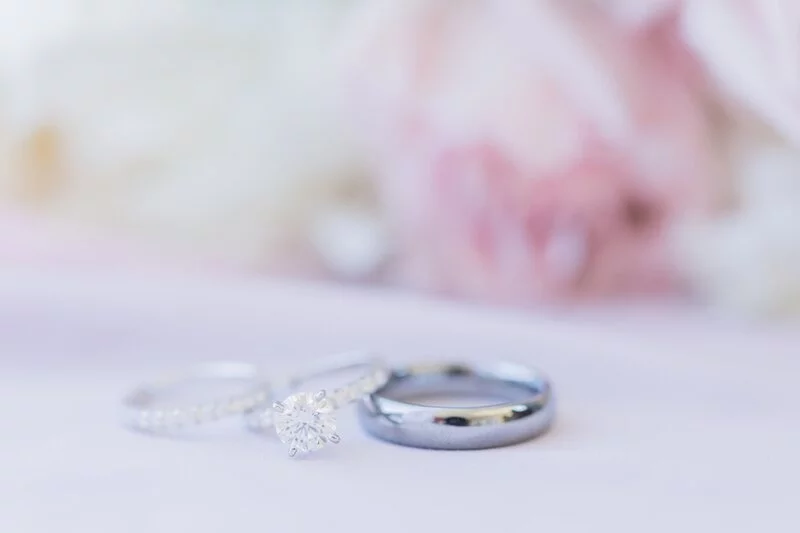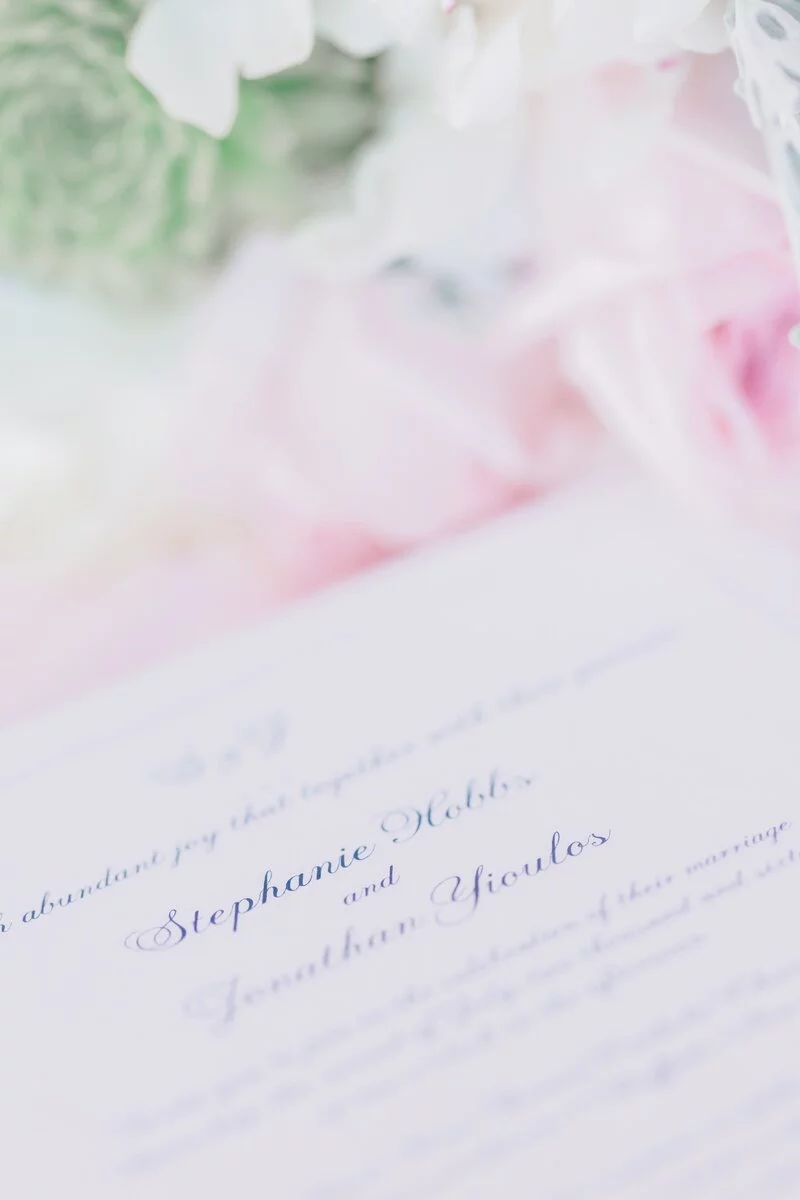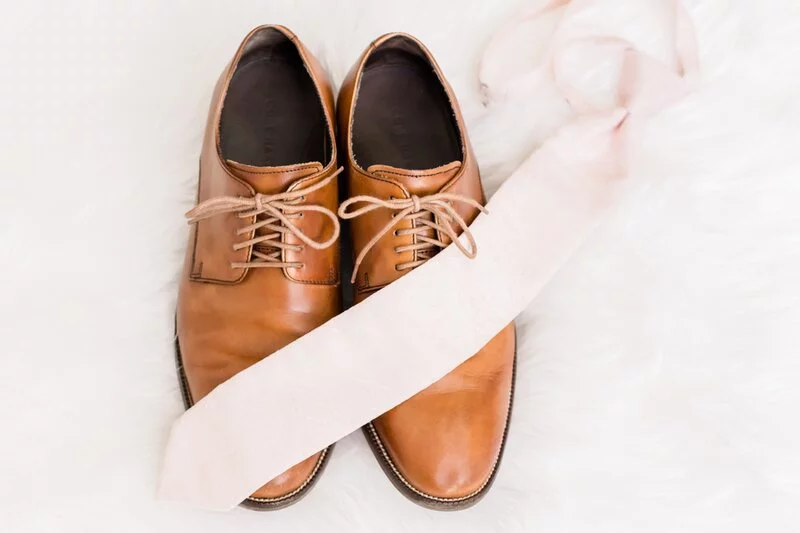 How did you two meet?
We met at our first place of employment after college.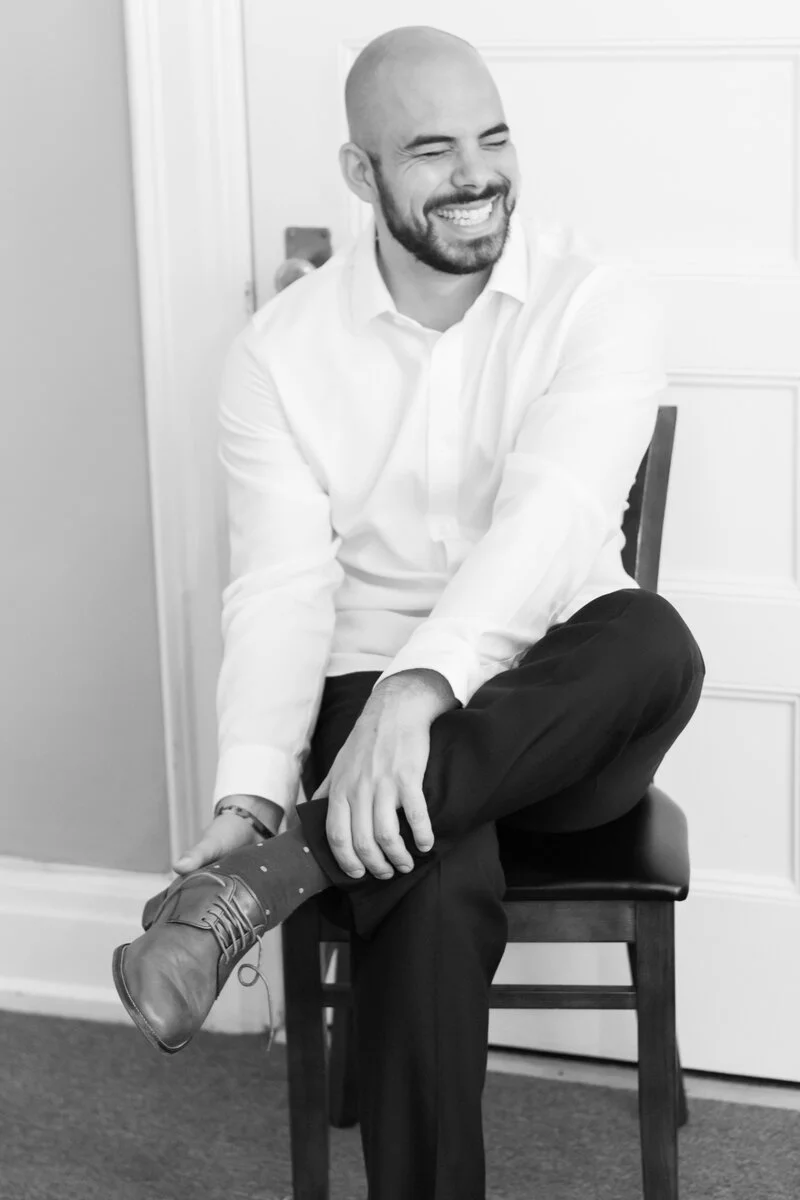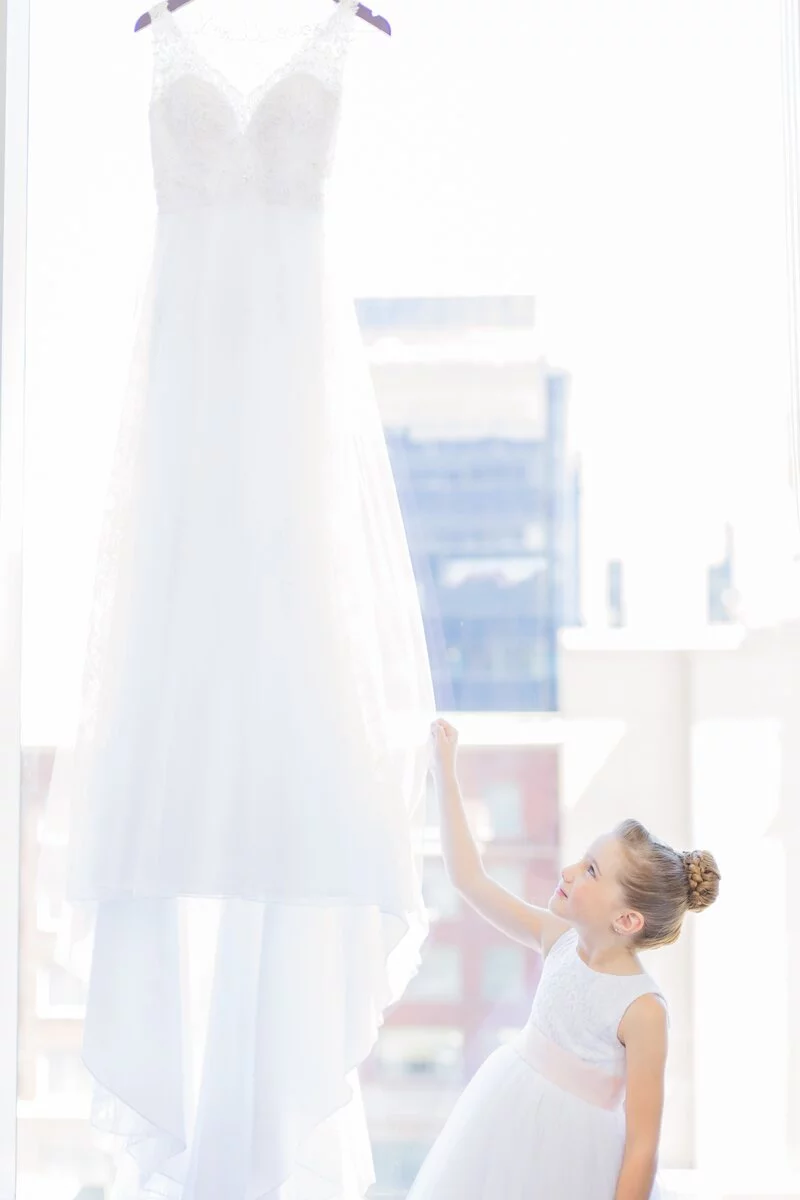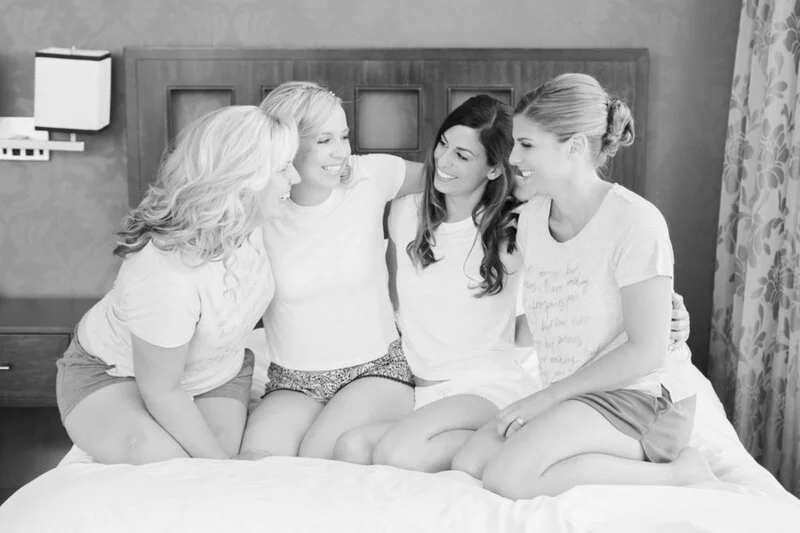 How did he propose?
He asked me to our favorite little restaurant in the City. We went on multiple dates here and love the margaritas! A server brought out a plate and it said "Will you marry me?" he got down on one knee and then my family came right after!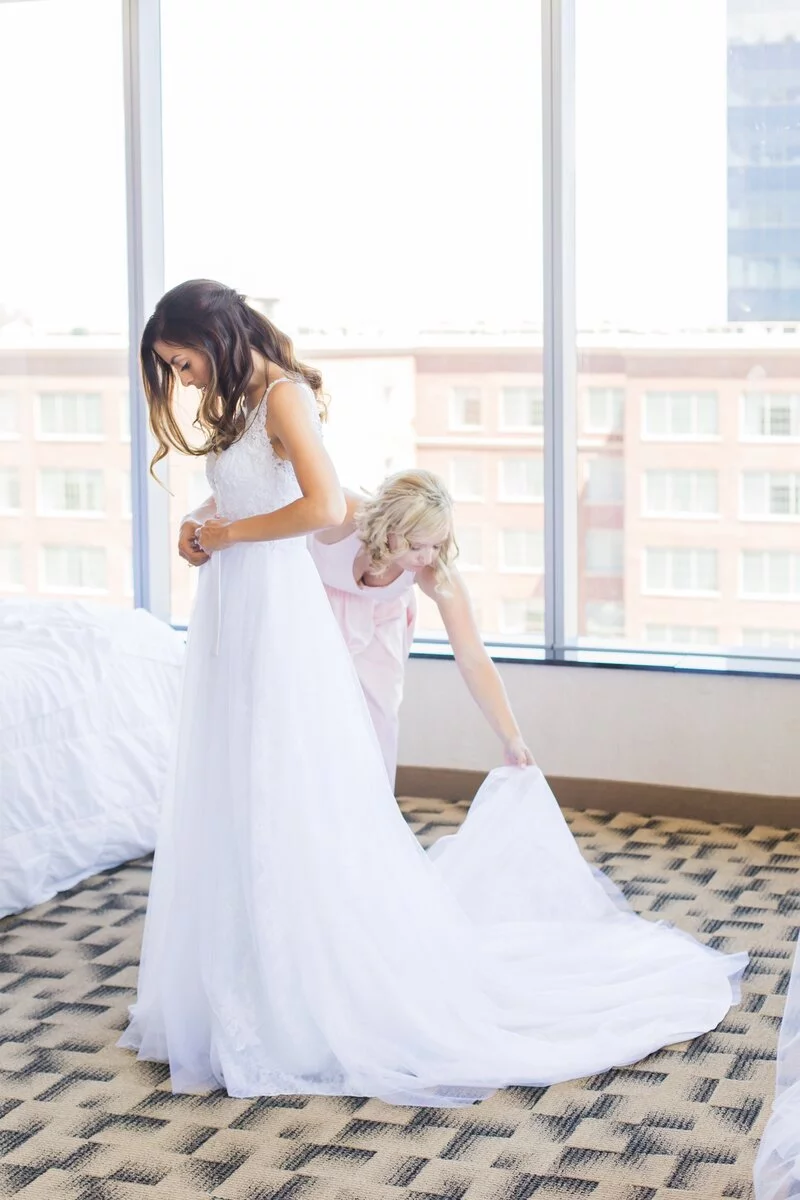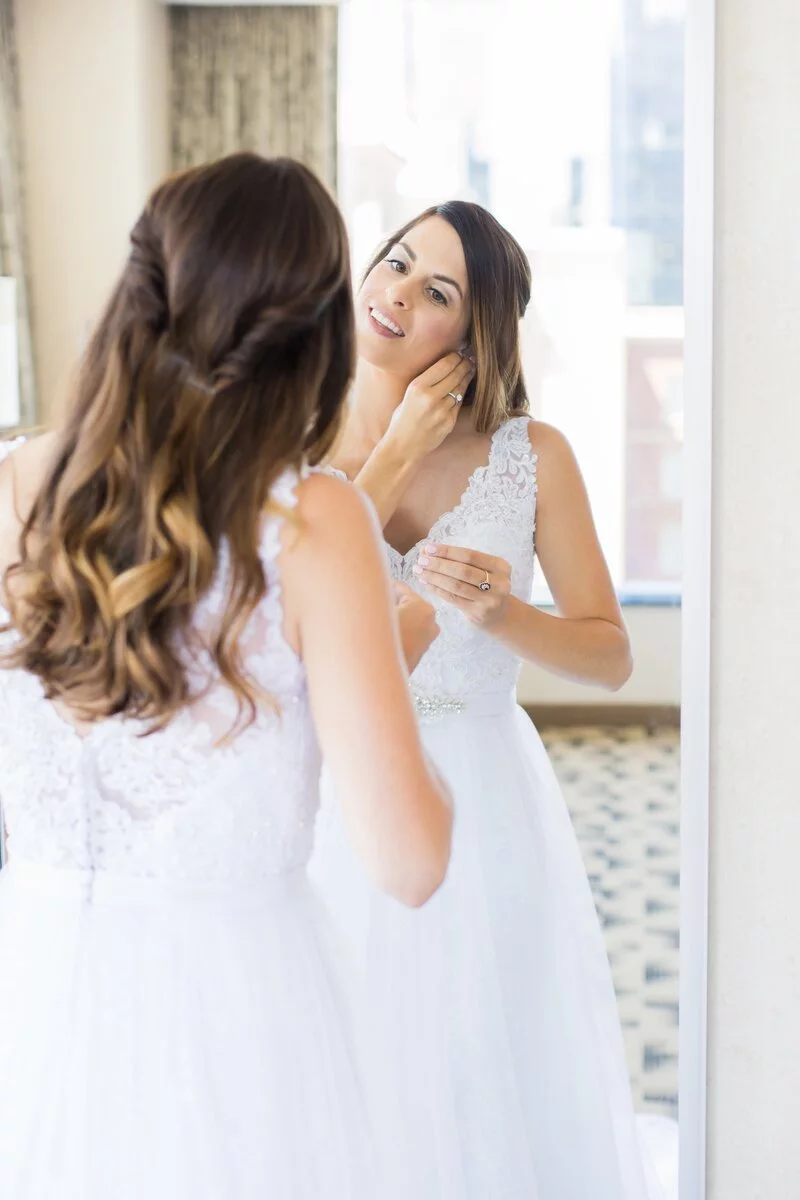 Tell us about your wedding style. (Bride, Groom, and Bridal Party)
Our wedding style was simple. We loved the idea of pastel pinks and greys for the girls and pulling it all together with the navy suits. Our flowers were fluffy peonies, soft pink garden roses, and succulents, that were so light and airy. We love fresh flowers and had a beautiful venue with a patio overlooking a large grassy area, with a view to Toronto at night. it was a dream.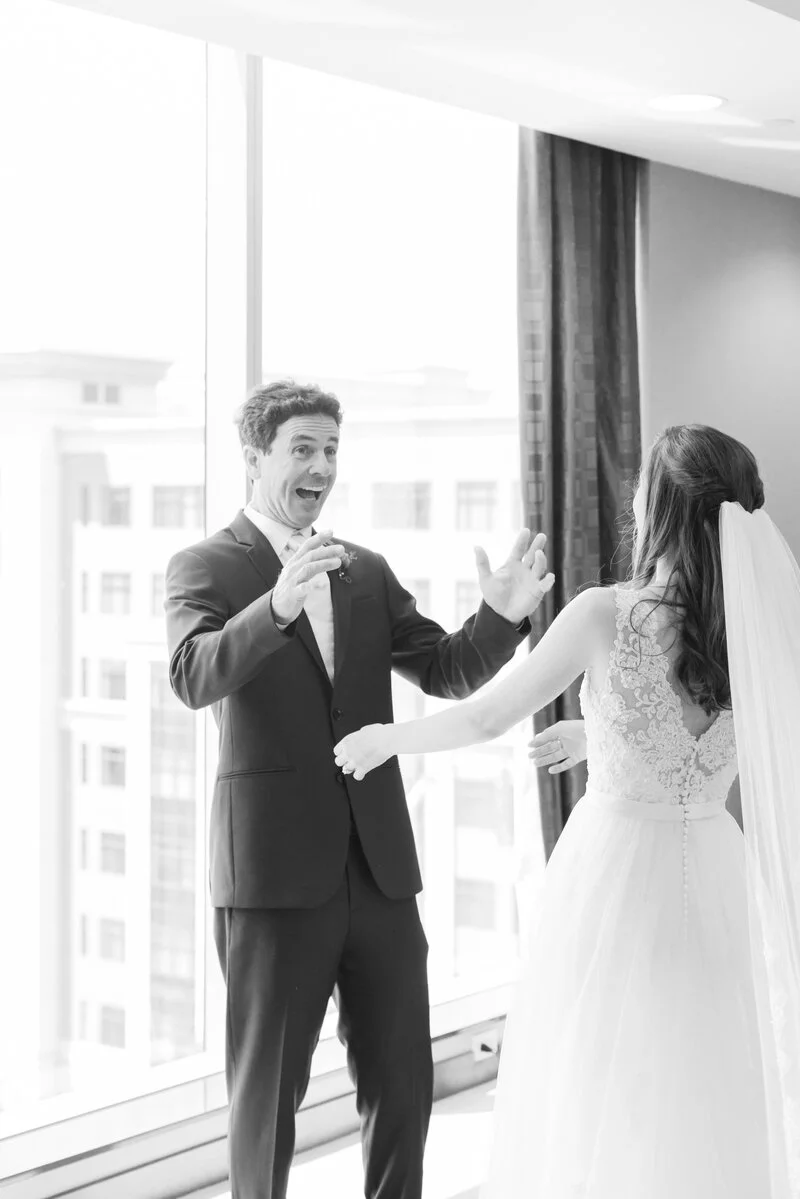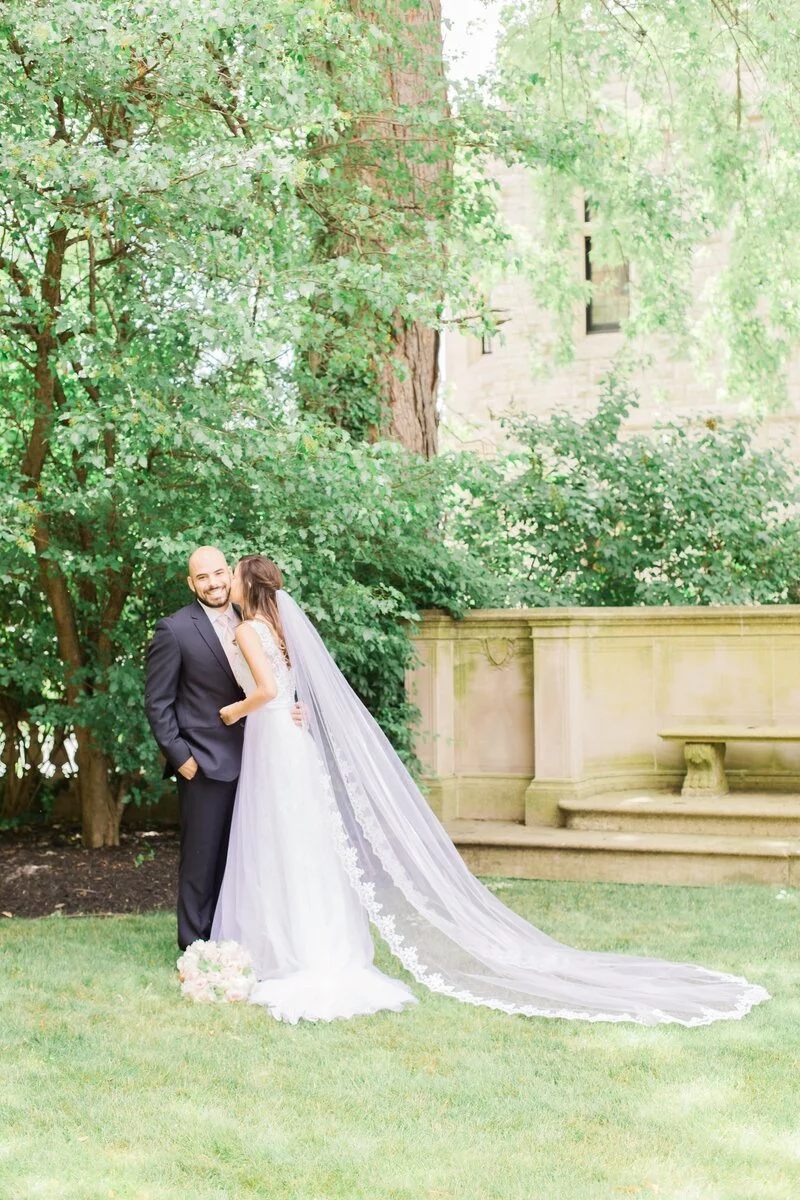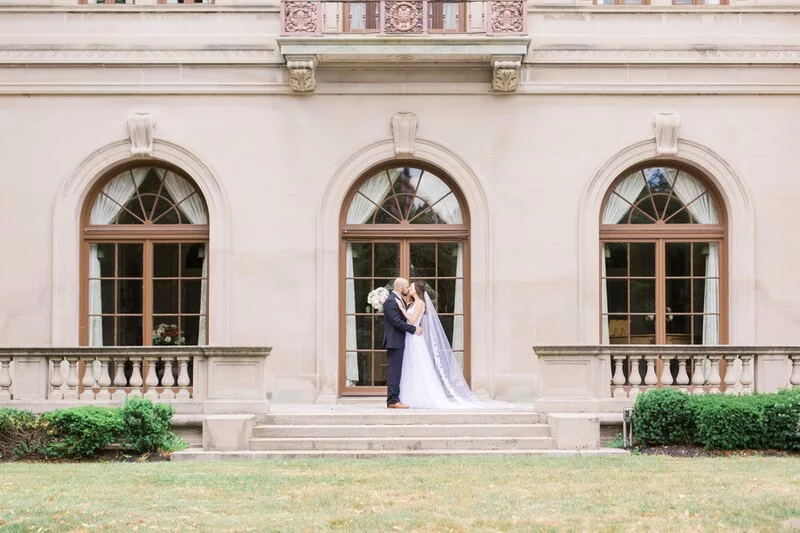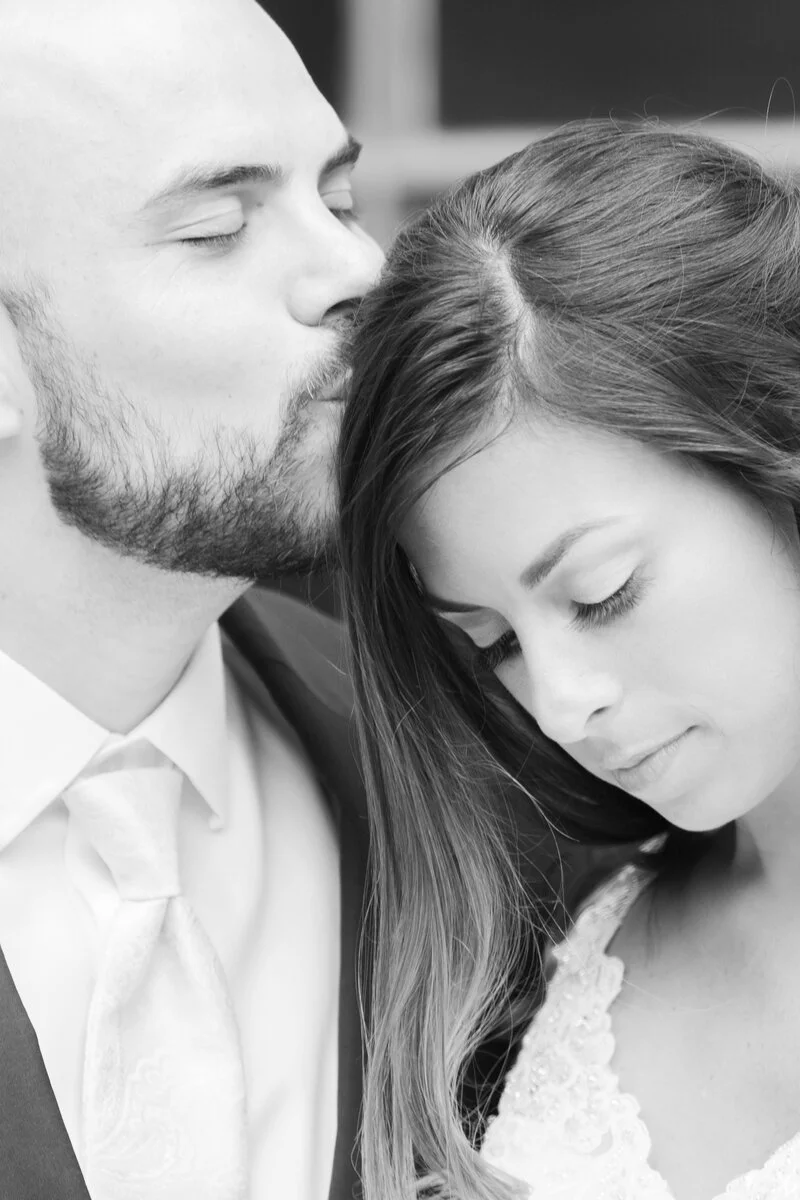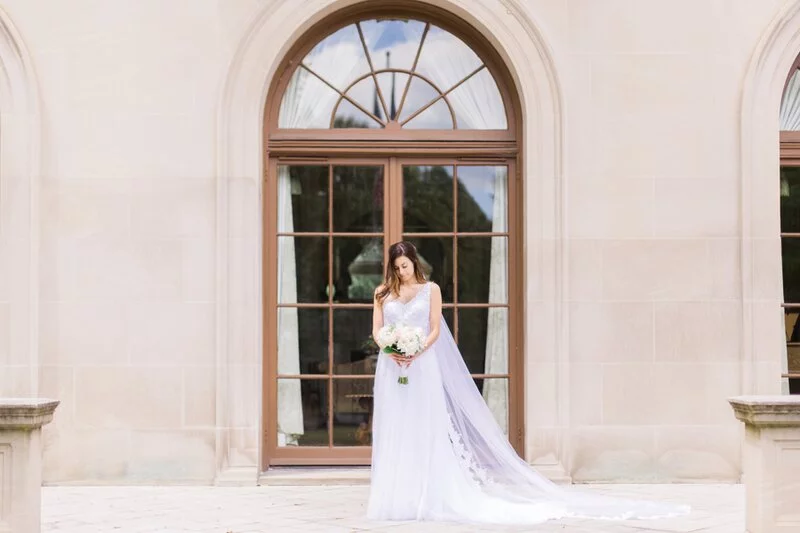 What was your vision for your wedding day?
Our vision was to have an open venue with an outdoor patio for people to enjoy! We love being outside and needed to have windows in our reception space. Our entire venue was filled with windows and room for guests to mingle. We wanted to keep it simple and didn't want to be too formal. All we envisioned was a big party, with great food, and drinks!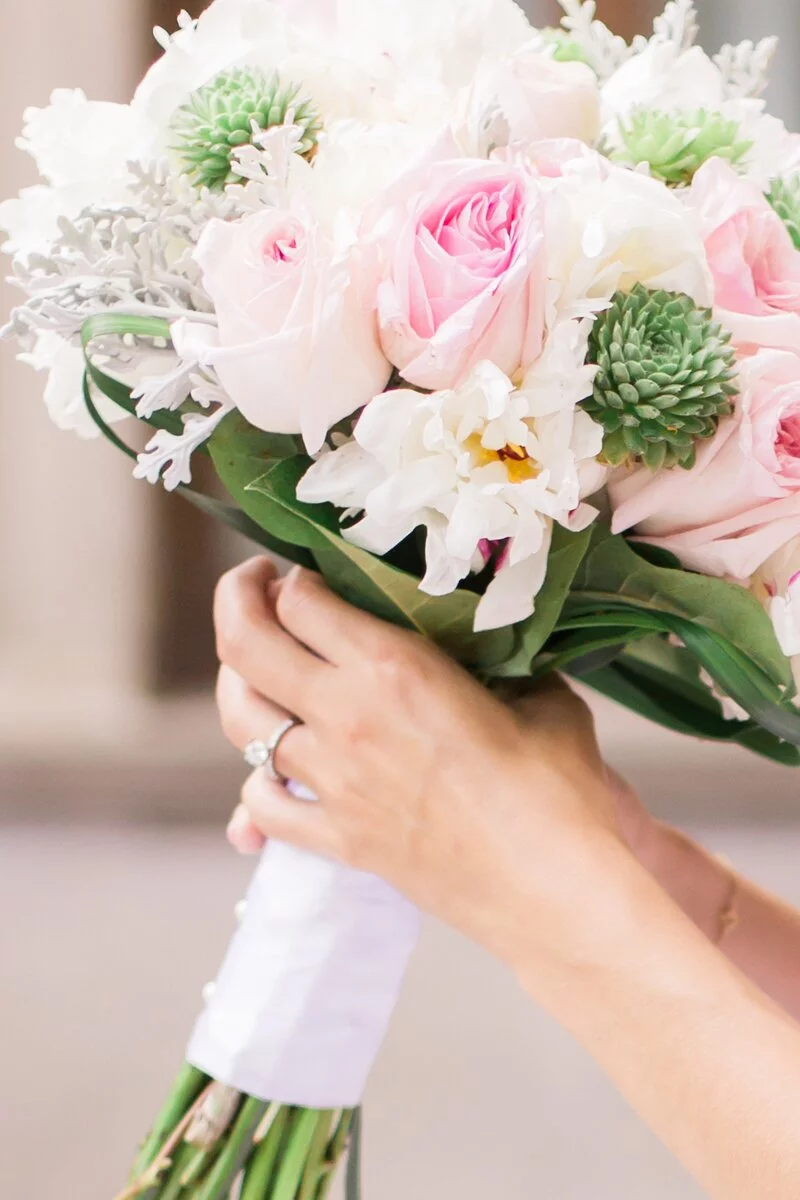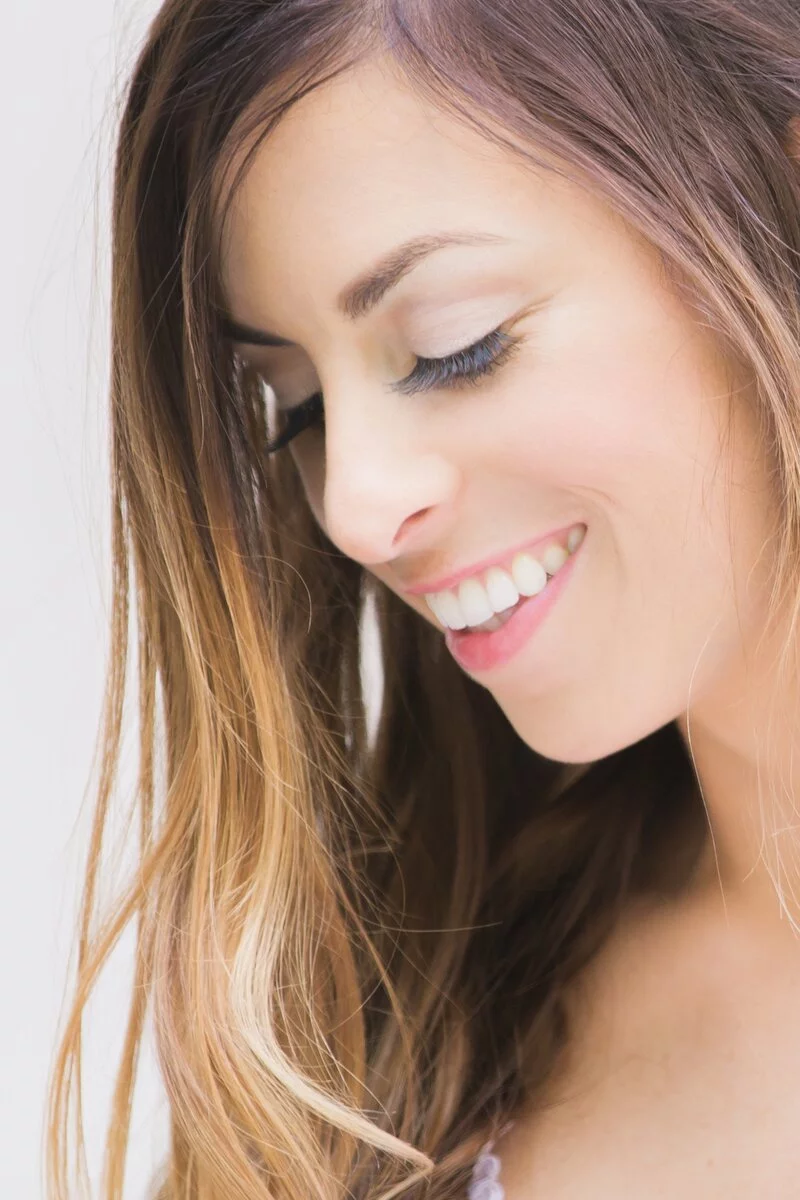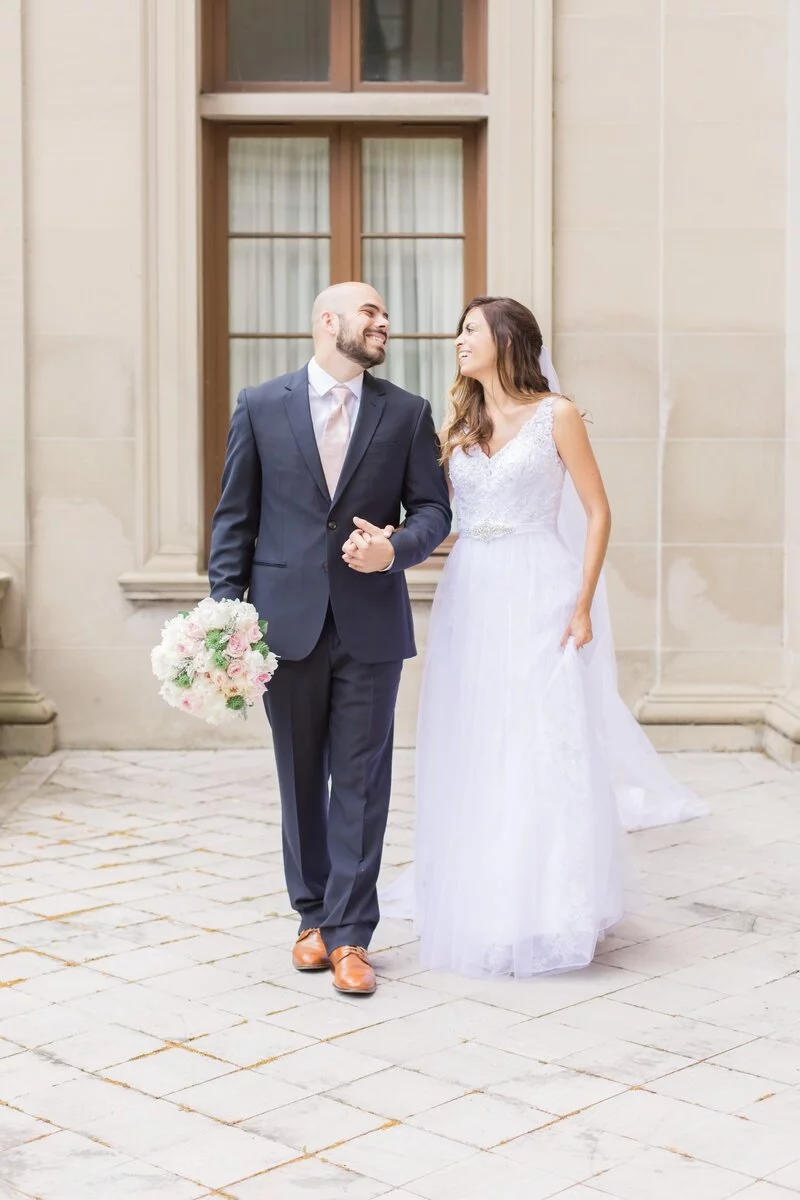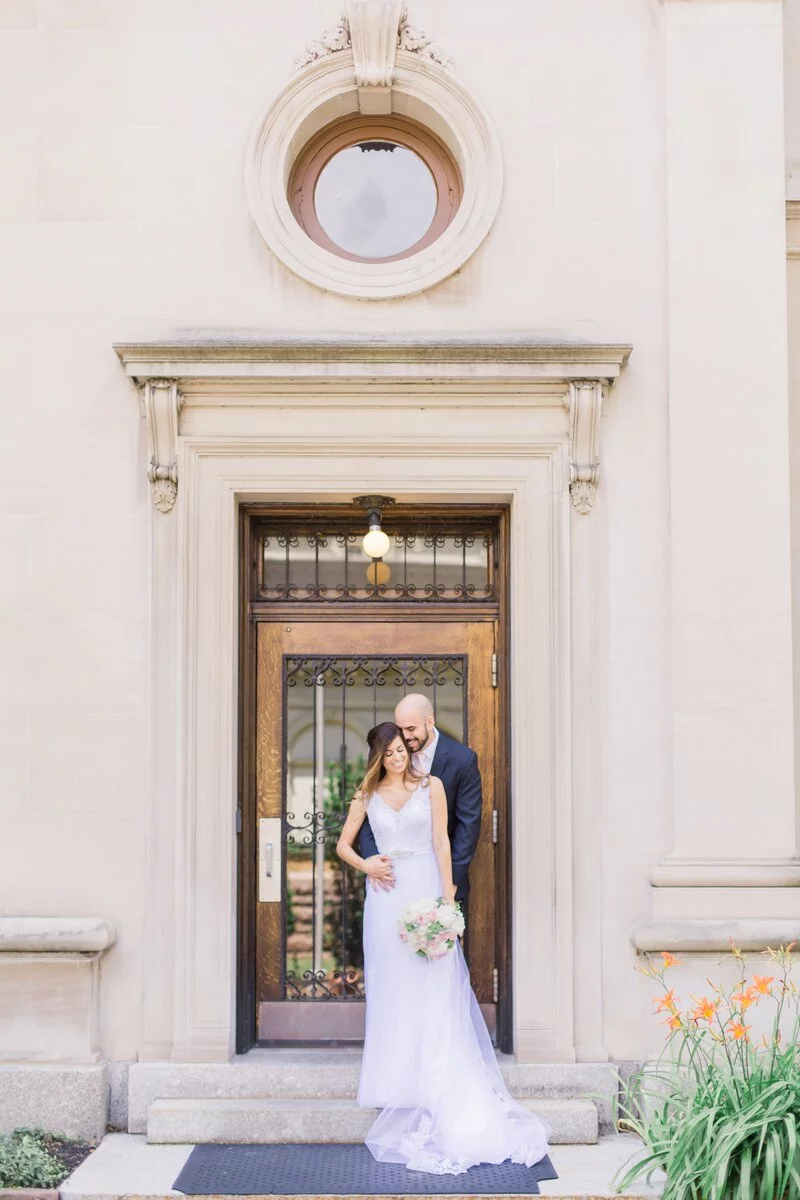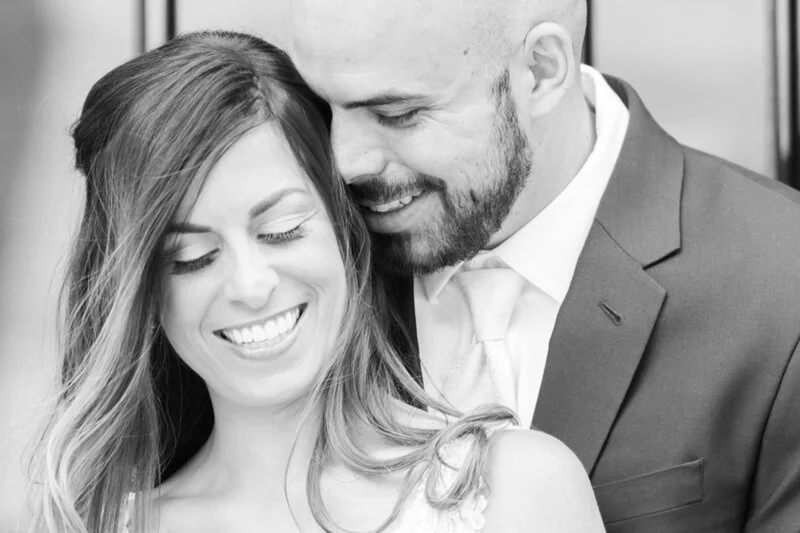 What was your favorite moment of the day?
My favorite moment was saying "I do" and spending some time alone with my new husband right before we left the church. This was such a special moment for us because it had really happened and we had time to talk and let it all sink in. All of these people were here for us.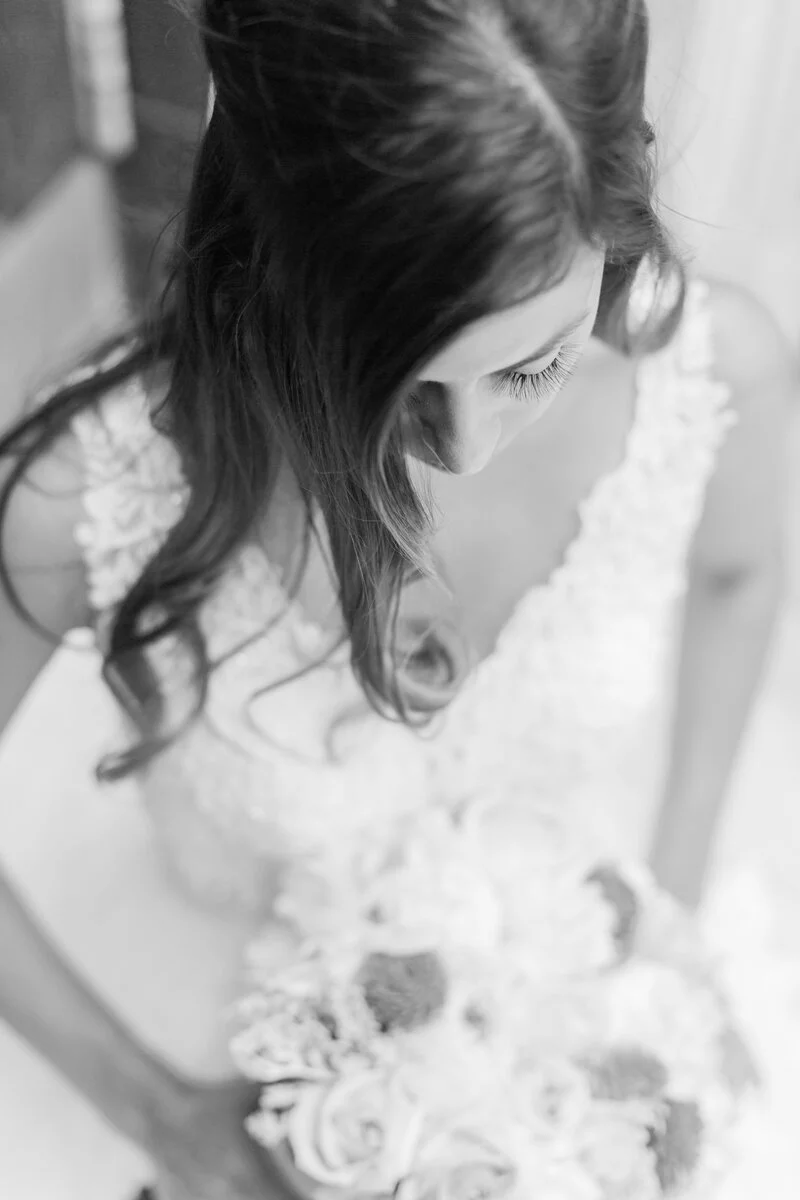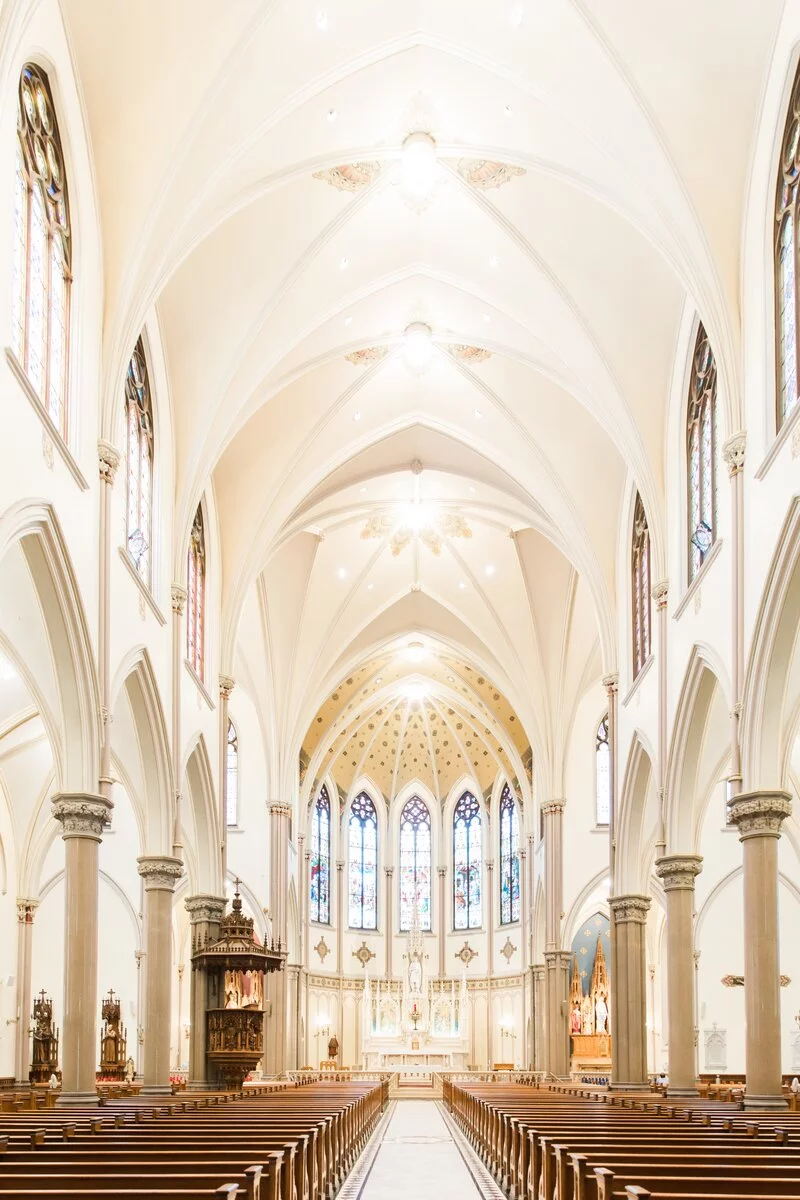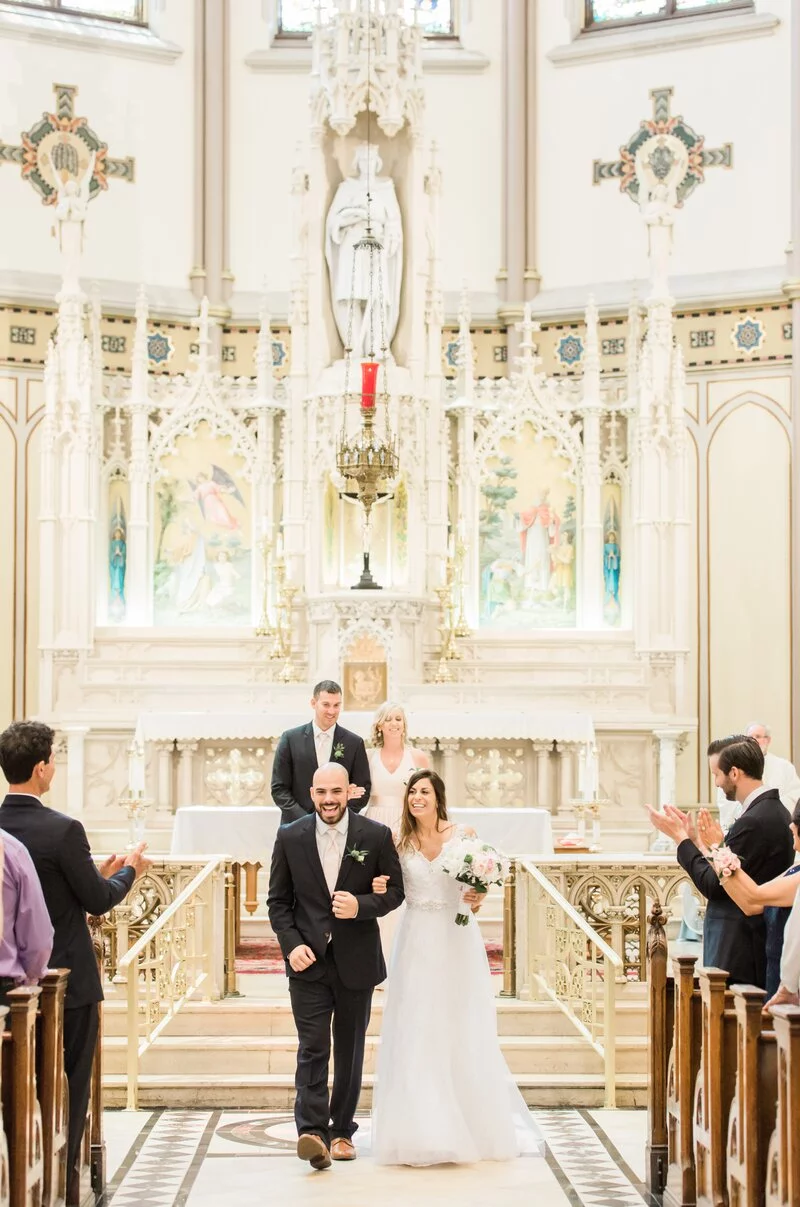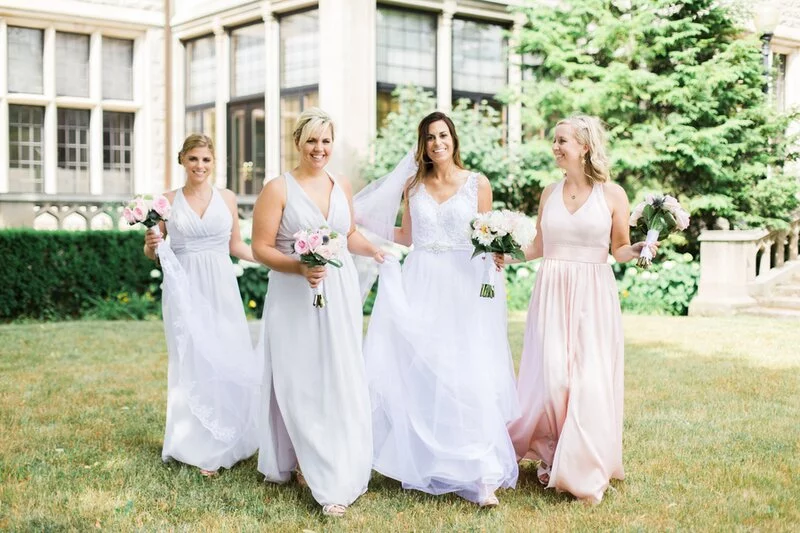 What was your favorite part of the planning process?
Picking out my flowers! When we went to the floral shop, we had so much fun and who doesn't love flowers?!!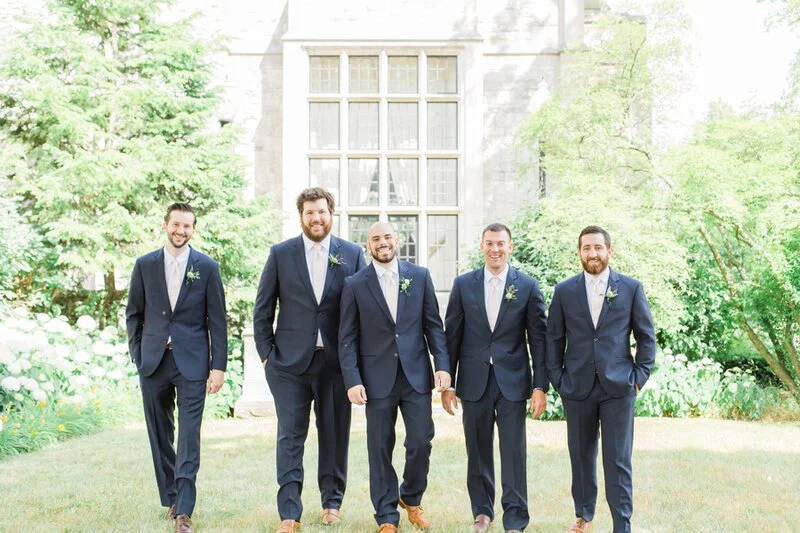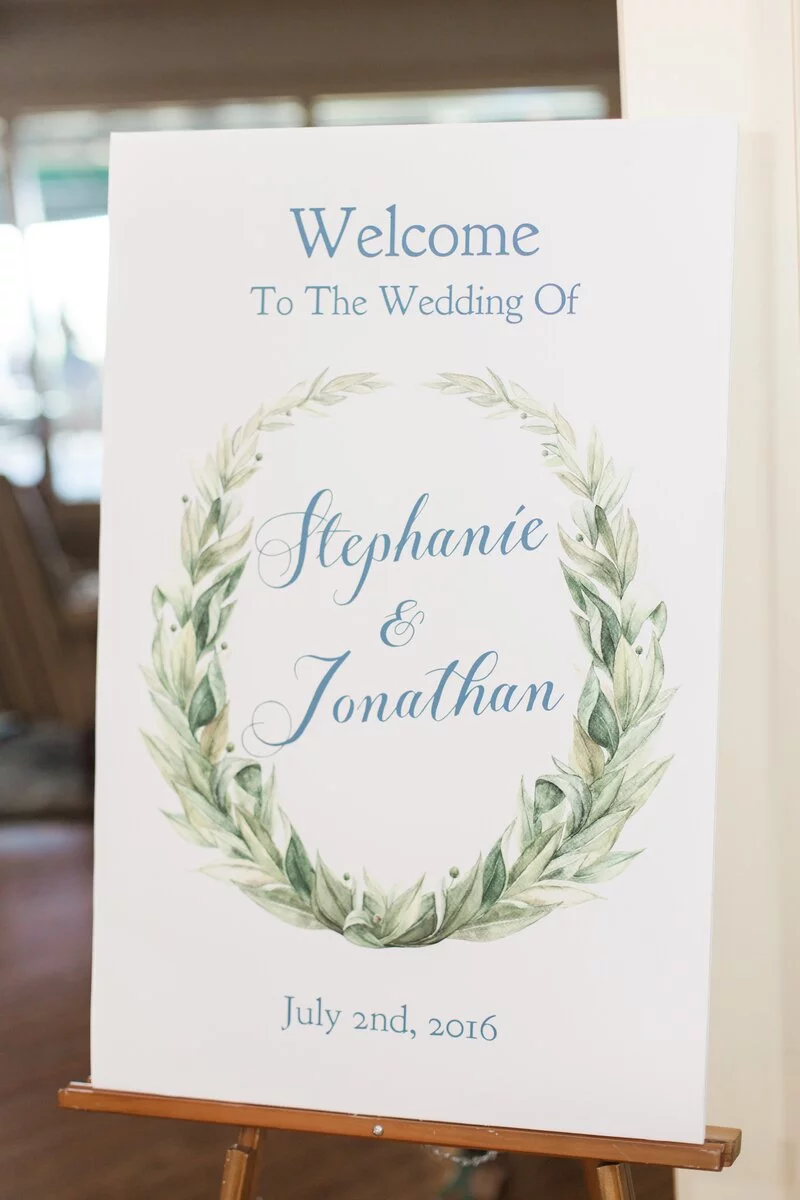 Do you have any advice to other couples planning their day?
Have fun with it! There can be so much pressure with guest lists and family and trying to make everyone happy, but in the end, its a giant party. It goes by so quickly, and its one day. In the end, the small things do not matter. What really matters is you're saying yes to forever, to the one you love!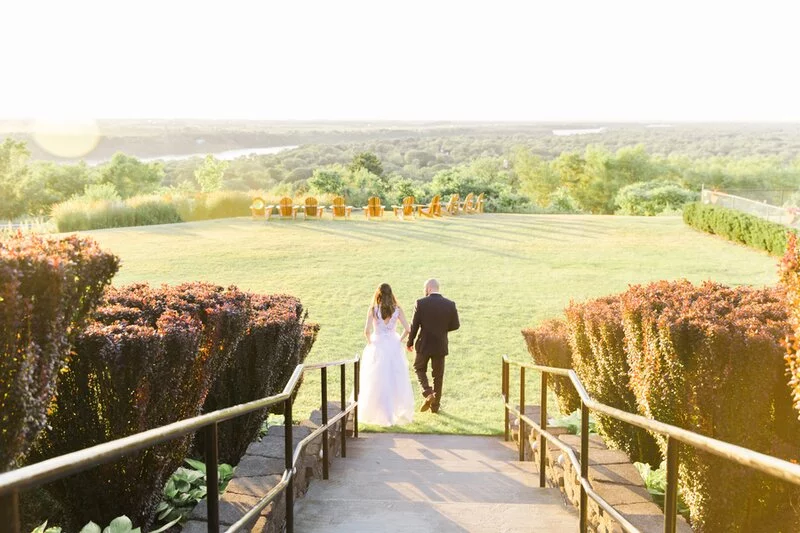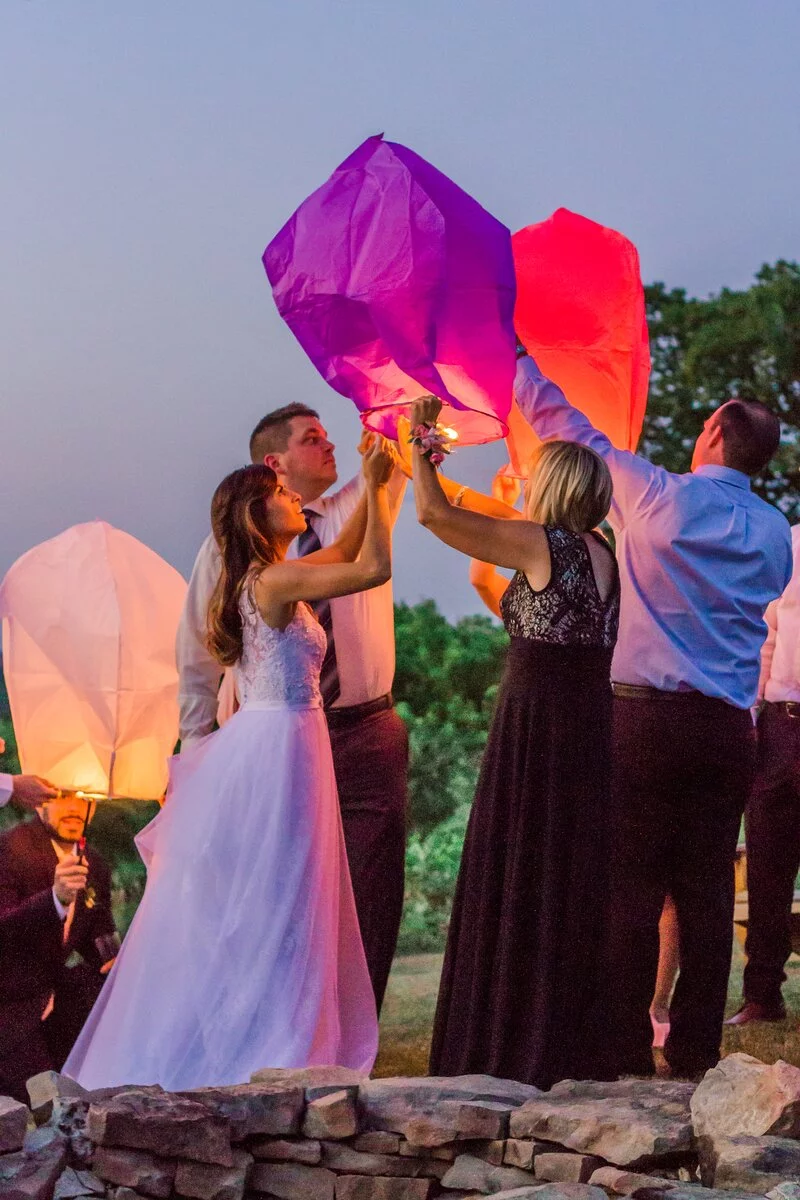 Where did you go for your honeymoon? Would you recommend it to others?
We are planning a honeymoon, still! We actually bought a house and moved in 2 days before our wedding, so there hasn't been time for that yet in our lives! We are thinking of a few places, but nothing is booked!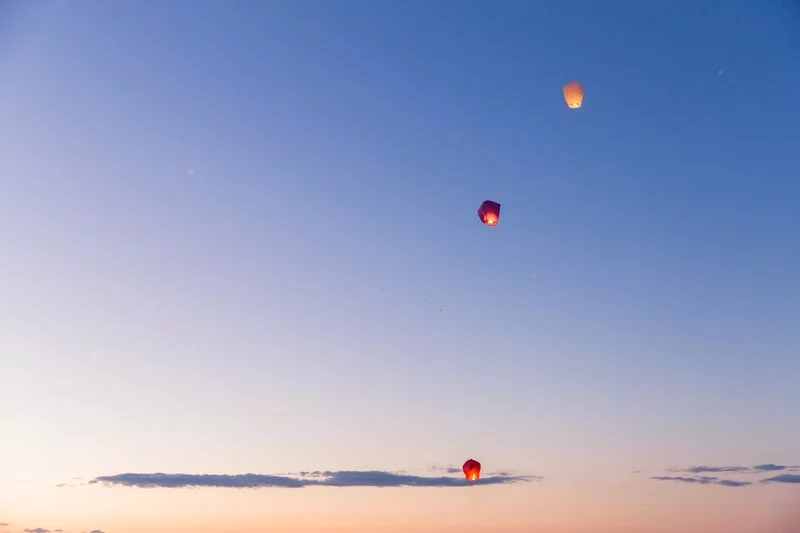 Creative Team:
Photographer: Rooted Love Photography | Venue: Niagara Falls Country Club | Florist: Maureen's Flower Market | Cake: Sweet Beginnings Market | Hair and Makeup Artist: KaLu Salon and Spa