Everyone has heard the old wise tale that if it rains on your wedding day, it means you will have good luck in love for your marriage. If that is the case then this couple will clearly be lucky! Their Australian Beach-side Affair had a short break in the rainy weather to make way for Tailored Fit Photography to capture these gorgeous overcast images with the coastline as the perfect backdrop. The bride stunned in an illusion low-back lace dress that perfectly complimented the couple's semi-formal theme. Read more about Kieran and Tonia below!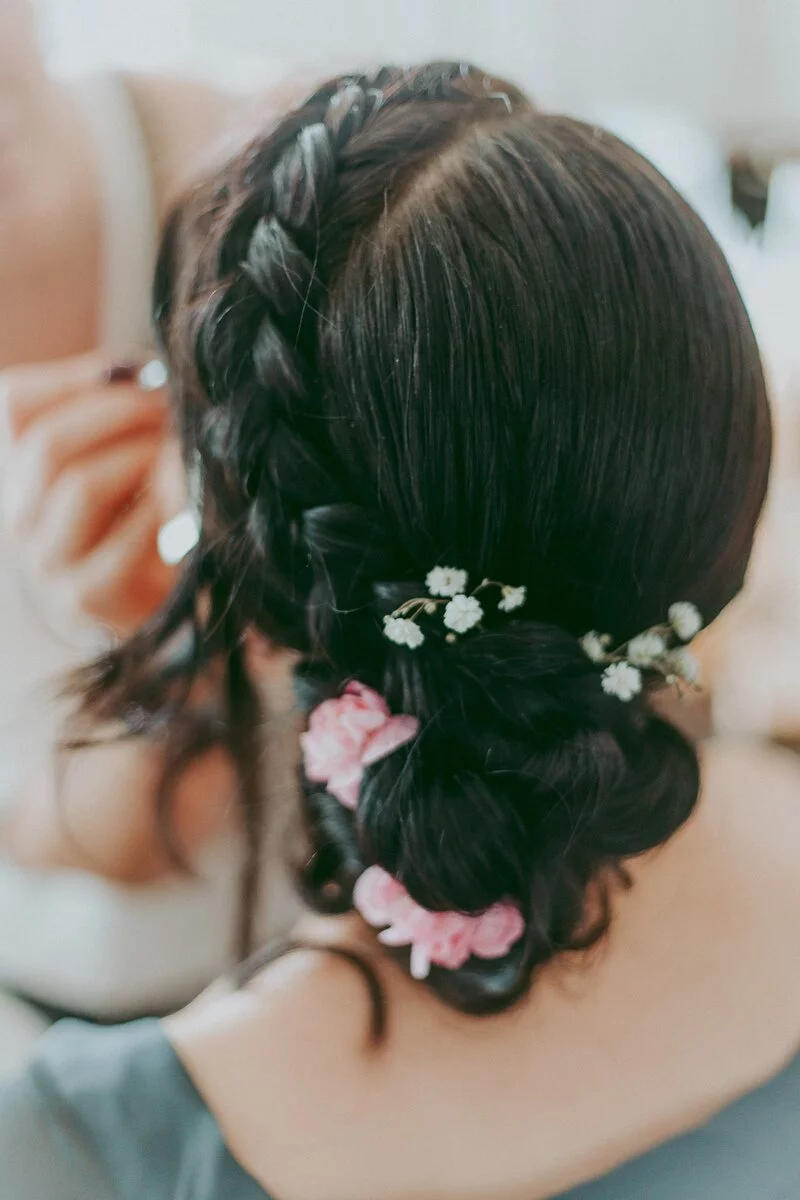 How did you two meet?
We met at church!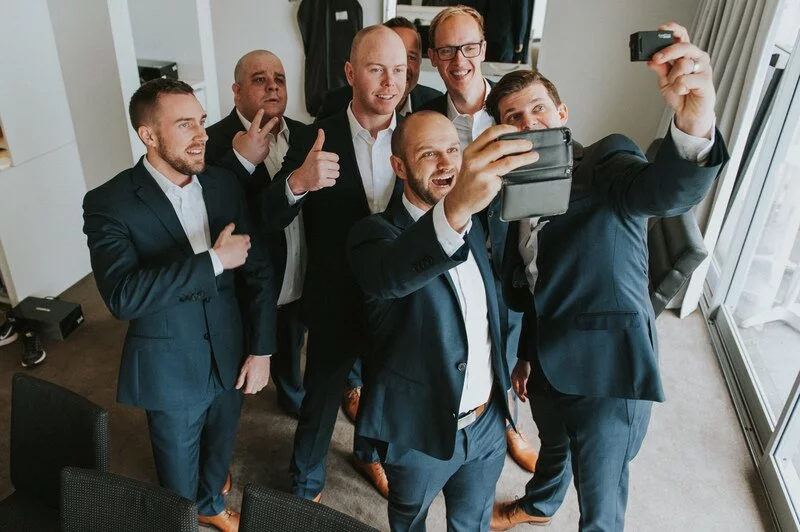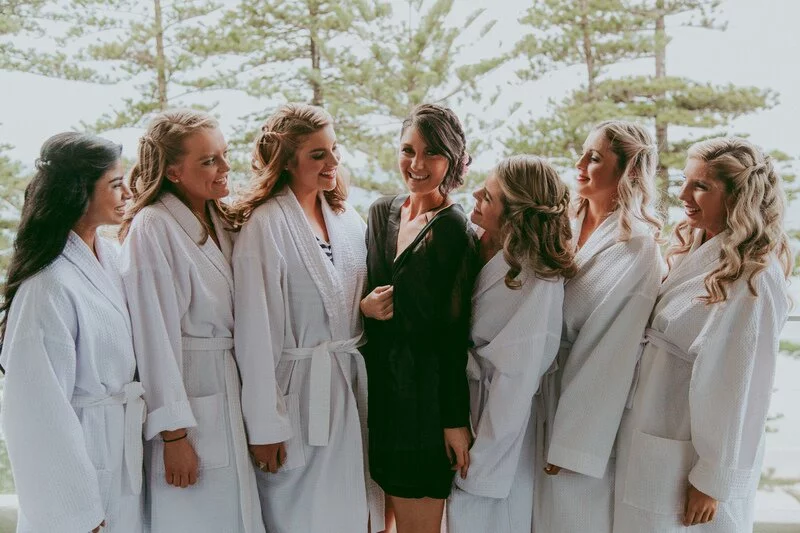 How did he propose?
Our proposal was BEAUTIFUL! Kieran knew I was graduating and so he planned it for afterwards so I was already all dressed up. He led me to a park "on the way to dinner" and took me down a path right on the water overlooking Sydney harbor at sunset. He had a picnic set and rose petals everywhere. It was unbelievable! Tailored Fit Photography sneakily captured the whole thing and had our engagement shoot immediately afterwards!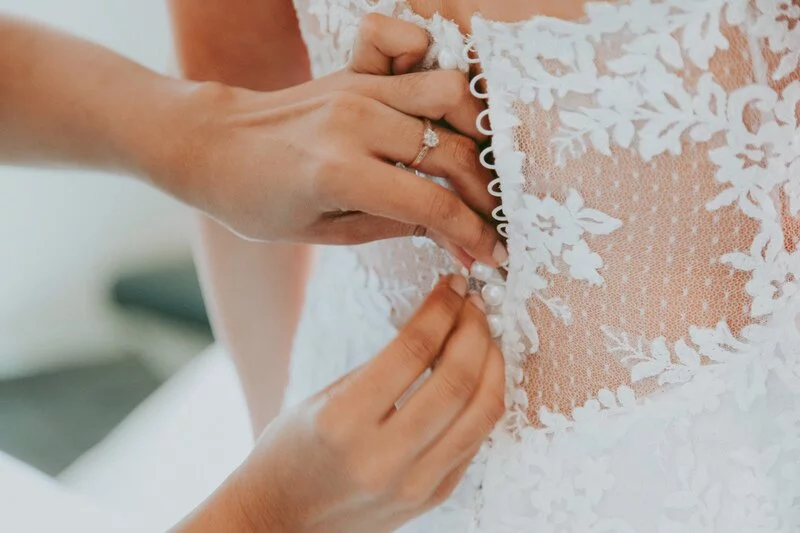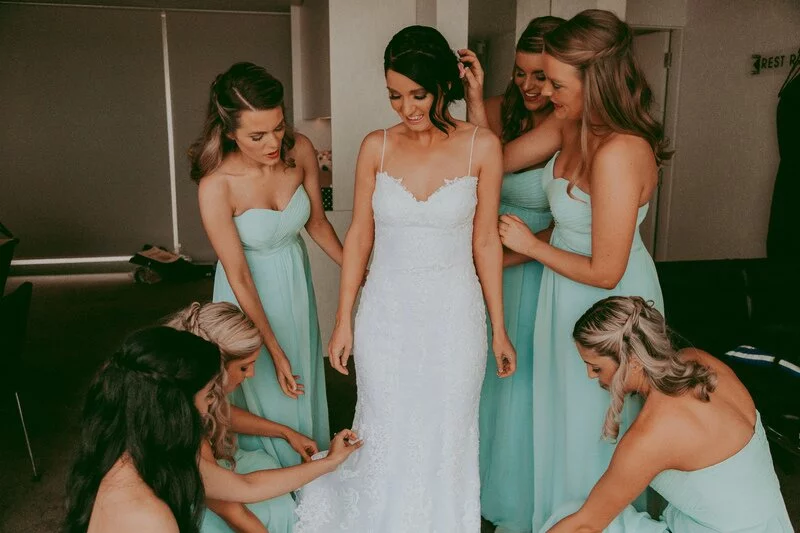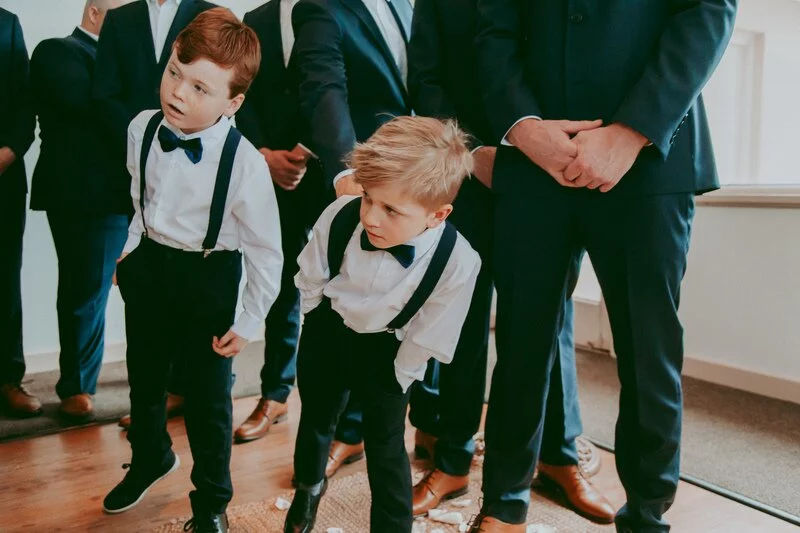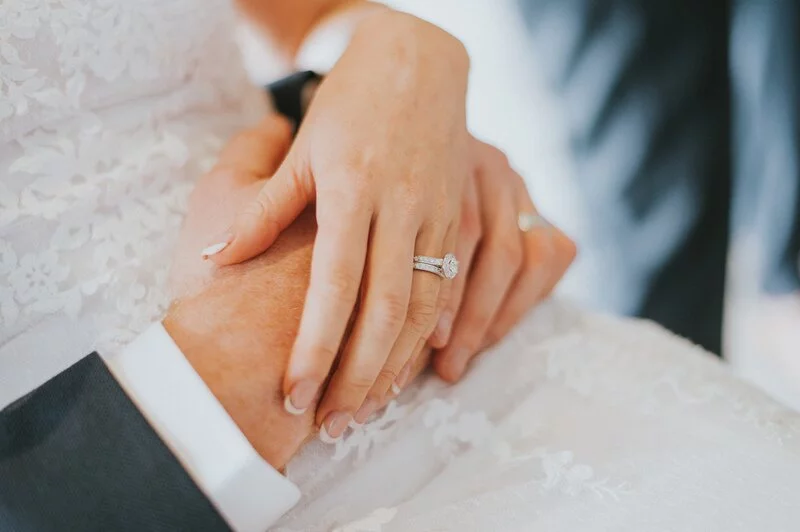 Tell us about your wedding style. 
Our wedding was on the beach so we wanted beach vibes, but we also wanted to keep it classy and semi formal. Instead of black suits we opted for navy and coral bridesmaid dresses to match our beach theme.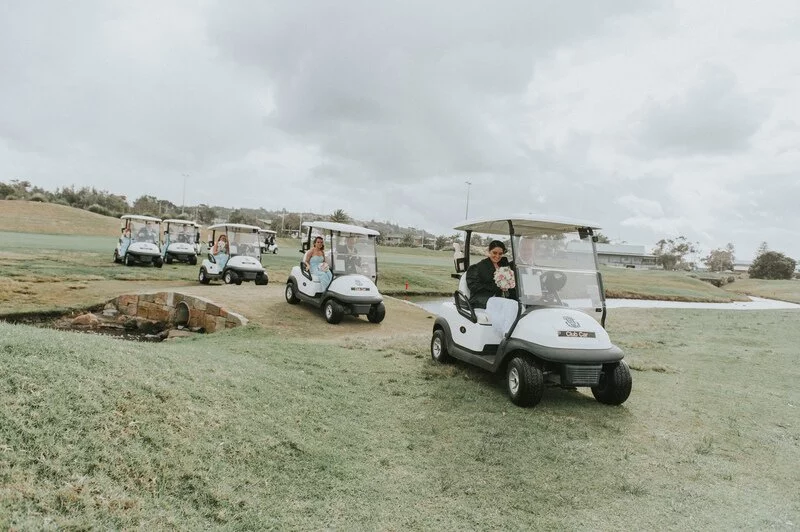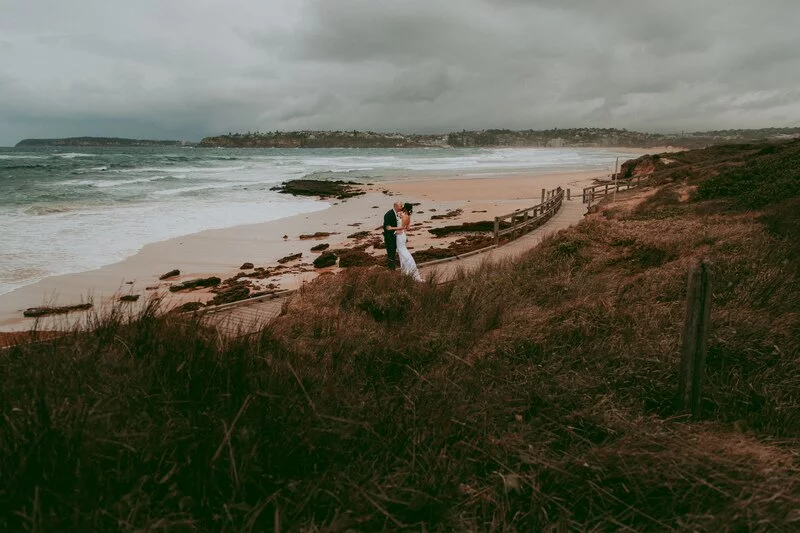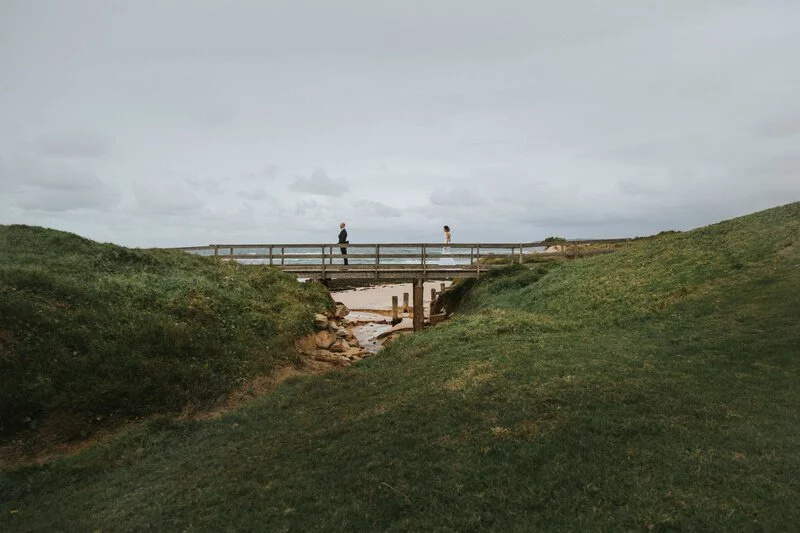 What was your vision for your wedding day?
An unforgettable event with our closest friends and family. We kept the reception intentionally smaller to preserve a more intimate feel.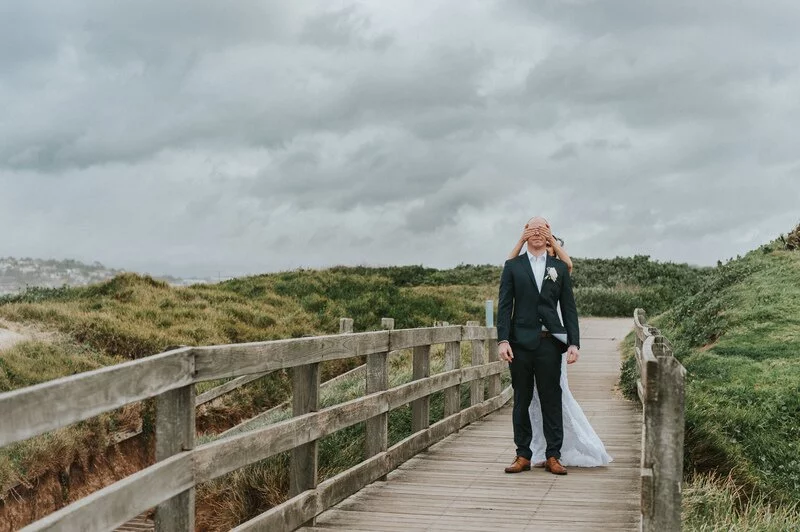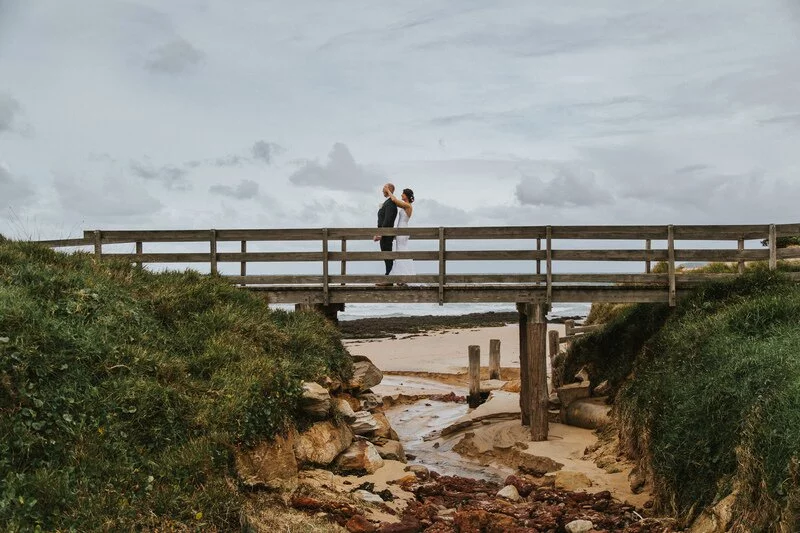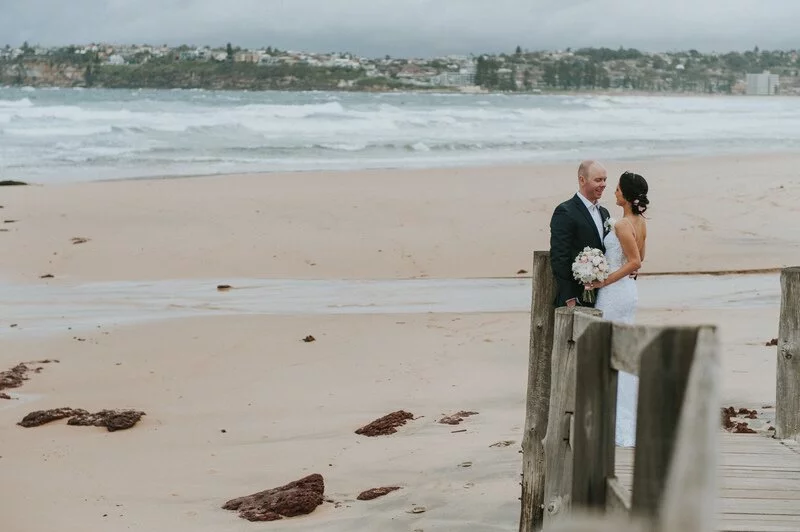 What was your favorite moment of the day?
"I DO"!!!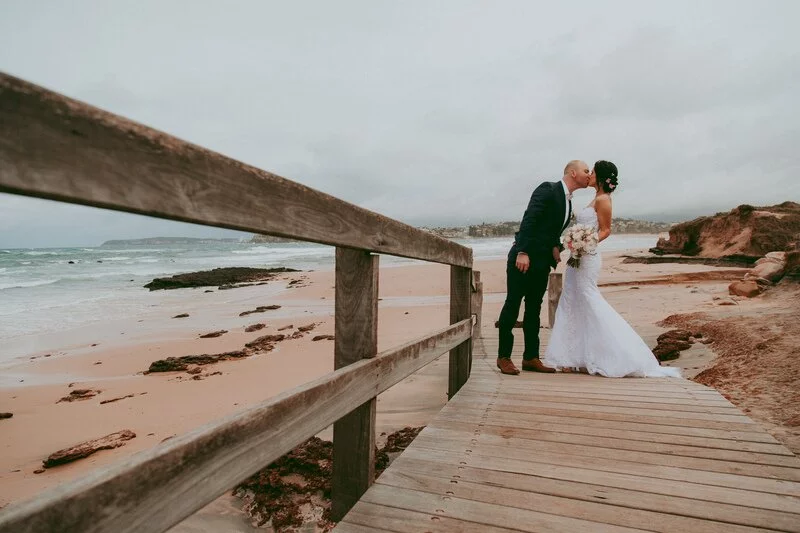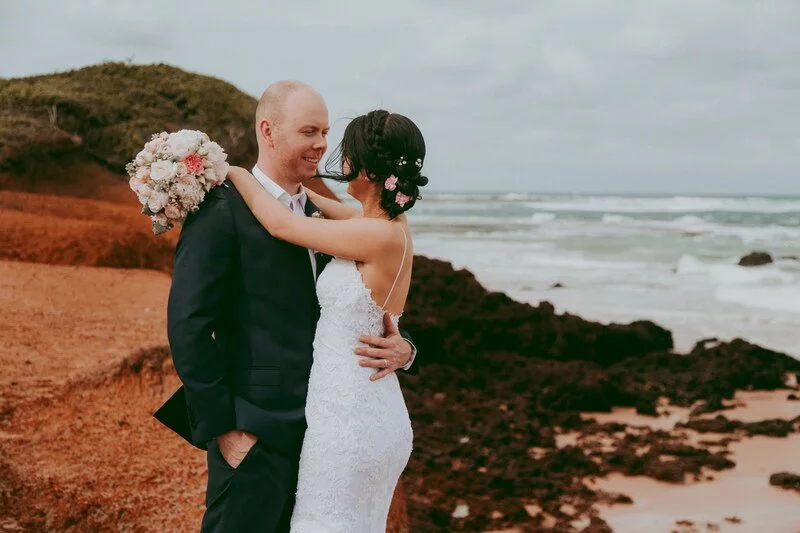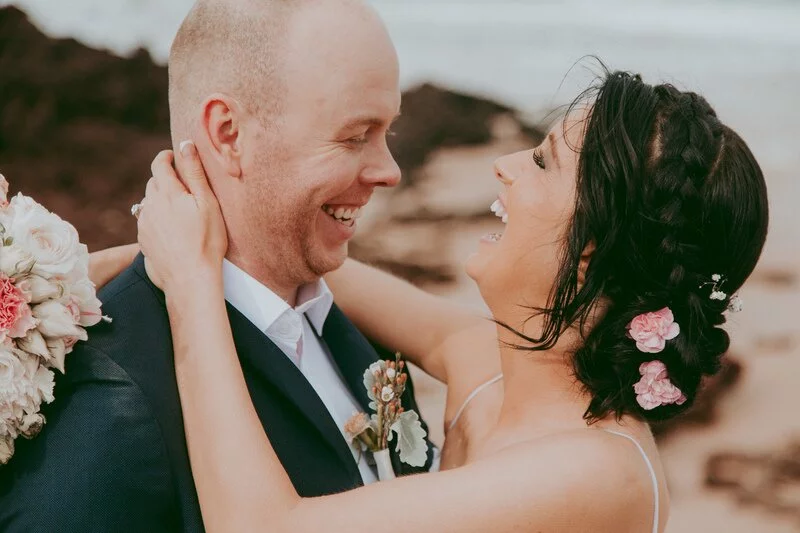 What was your favorite part of the planning process?
Spending time together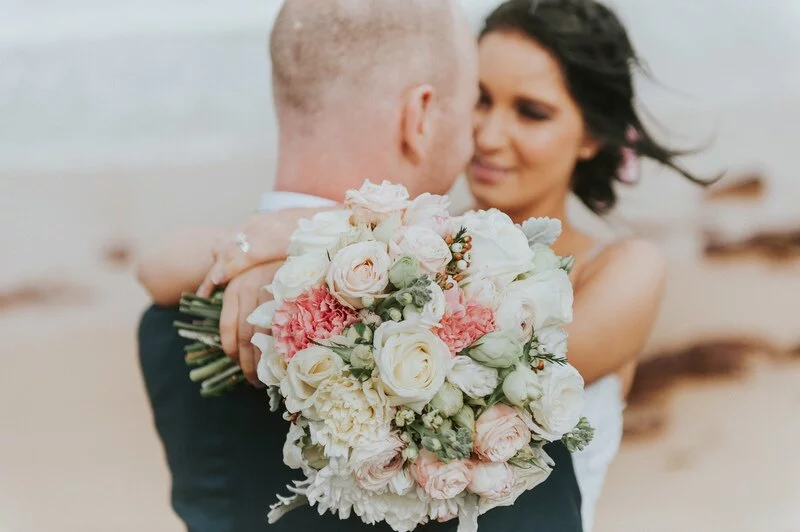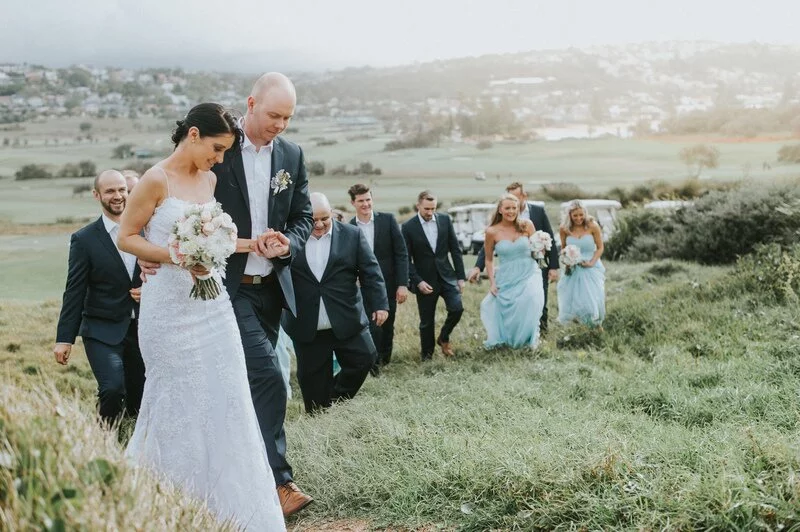 Do you have any advice to other couples planning their day?
Don't be afraid to negotiate with venues and vendors! You are the customer, so don't be afraid to speak up or take your business elsewhere. Kieran was able to get us some incredible prices and an amazing venue when our first venue started playing games. Off season rates are also amazing for a couple on a budget!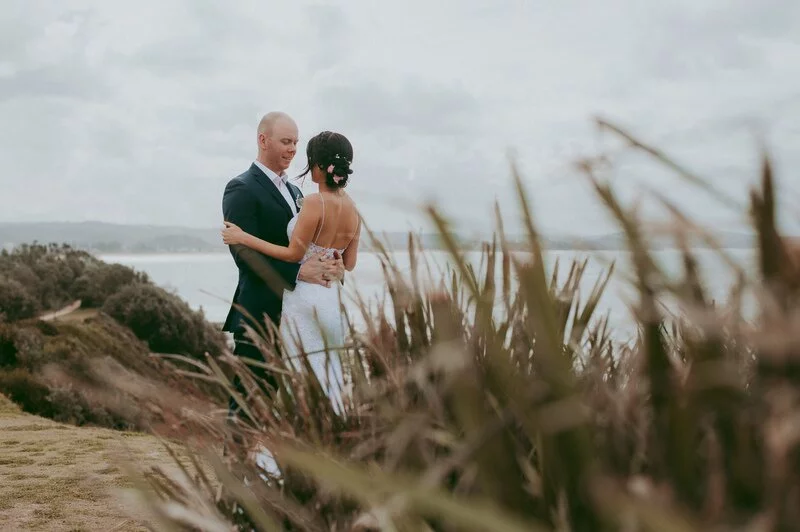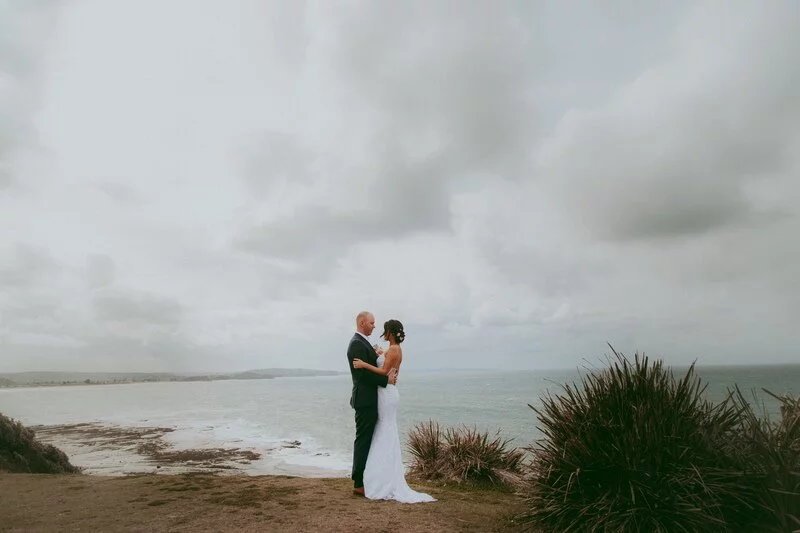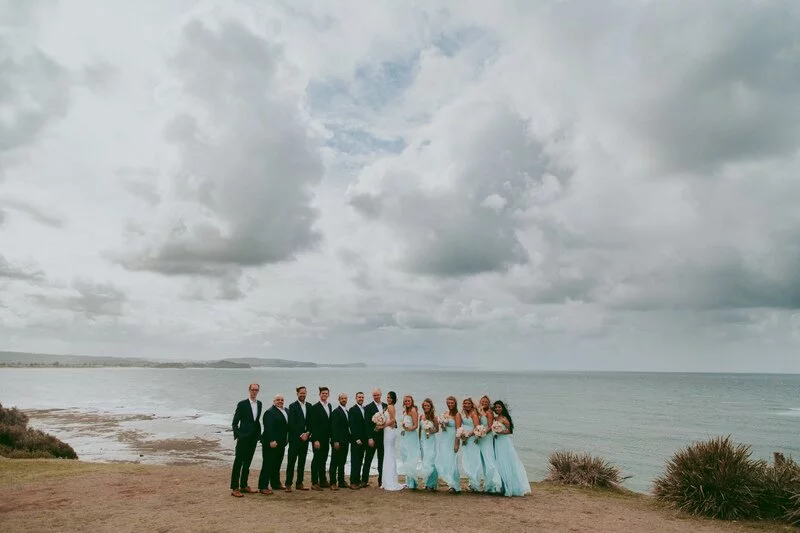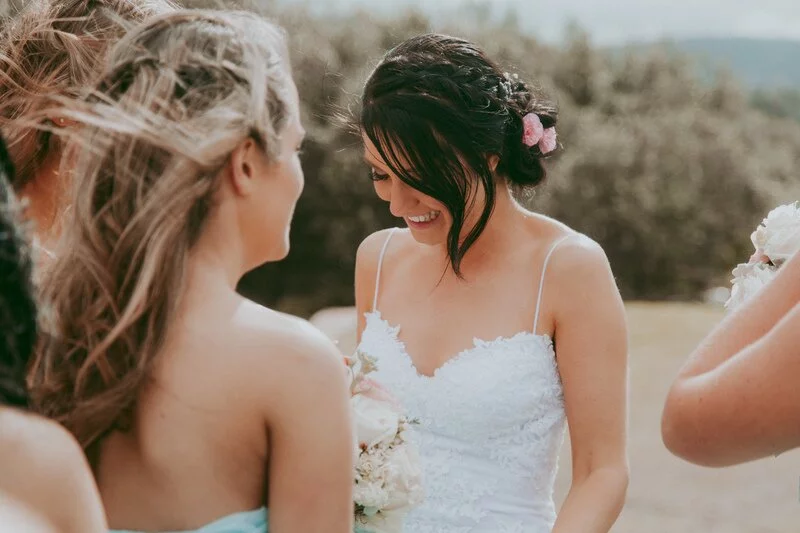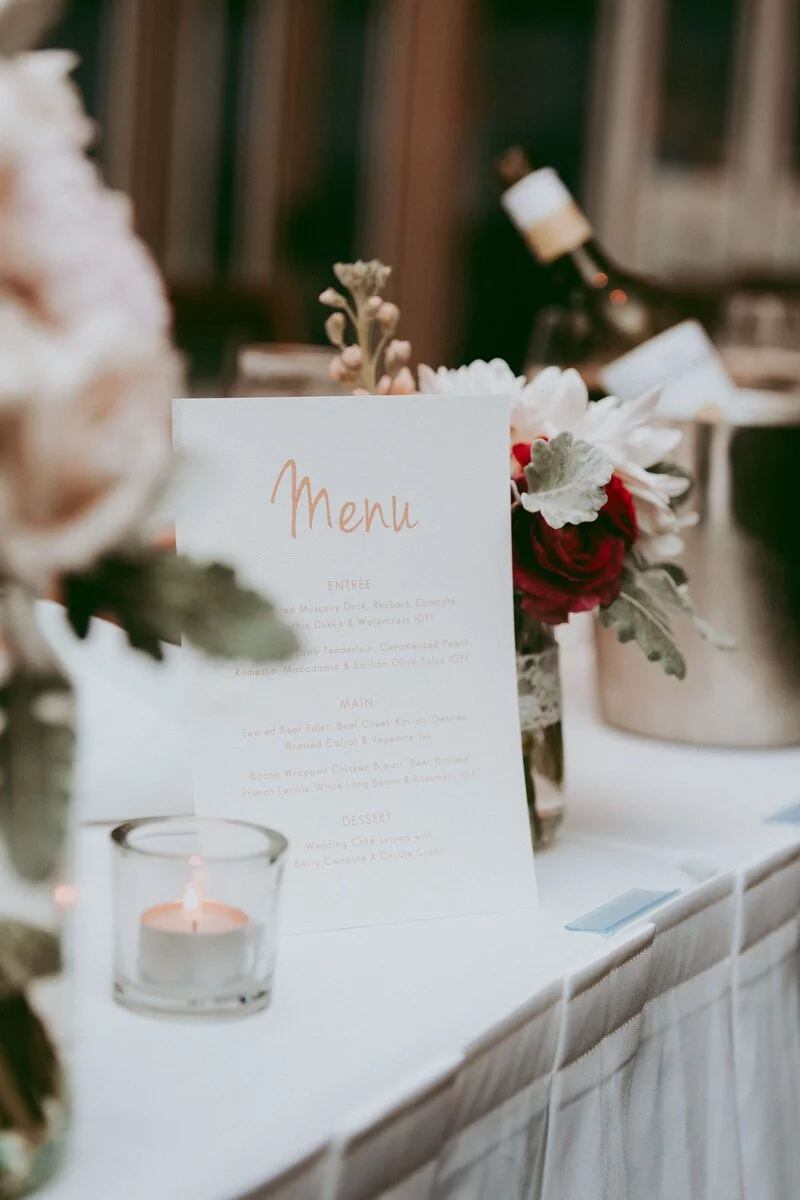 Looking back, what was the best decision you made when planning your wedding day? Is there something you wish you had done differently?
Staying on a budget left more savings for our future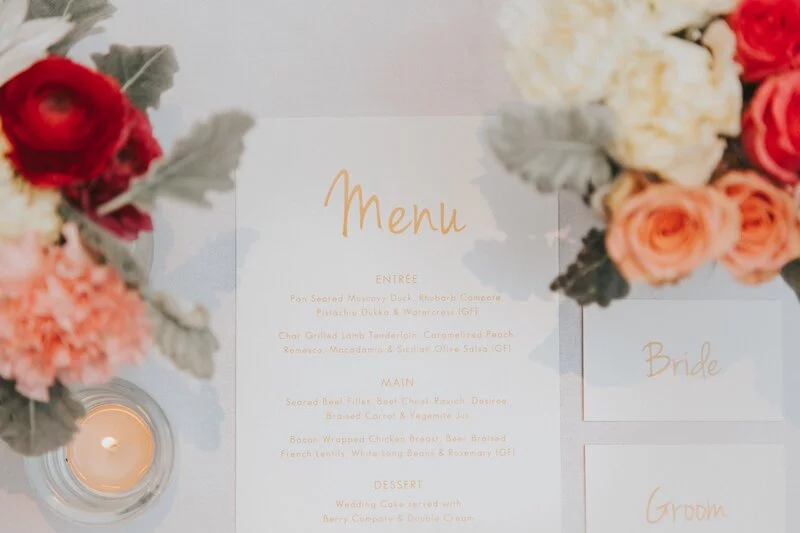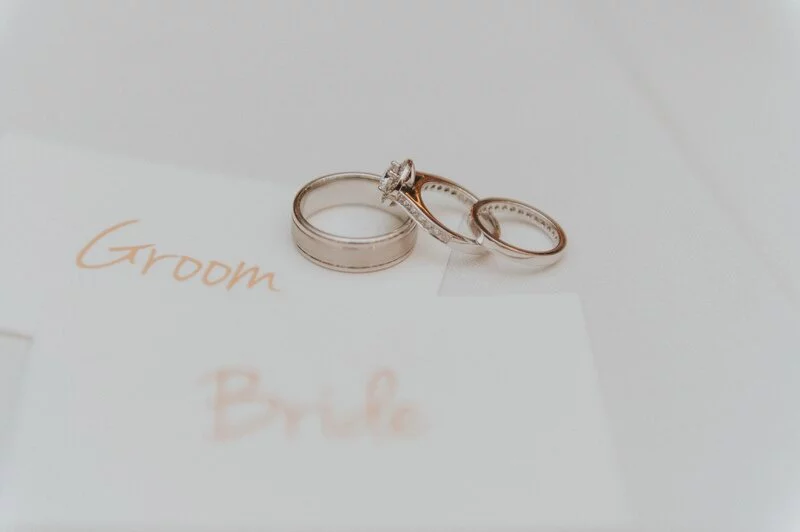 Design Team:
Photographer: Tailored Fit Photography | Event Coordinator: Stephanie Heslett | Venue: Long Reef Golf Club | Florist: Louise Adams at Beautiful Blooms | Hair and Makeup Artist: Beauty At The Edge