Kaci and Selleck are two-peas-in-a-pod from Flordia who took just six weeks to get engaged after meeting! This St Petersburg Engagement is sure to make you wish it was sunshine and summer time again! We are in love with their German-shepard puppy and the way that Napoleoni Photography LLC captured their fun-loving personalities during the day and their sultry romatic ones at night. And wait until you hear about the proposal, it is definetly unique and spur of the moment, but it goes to show you that when you have found the one then why wait?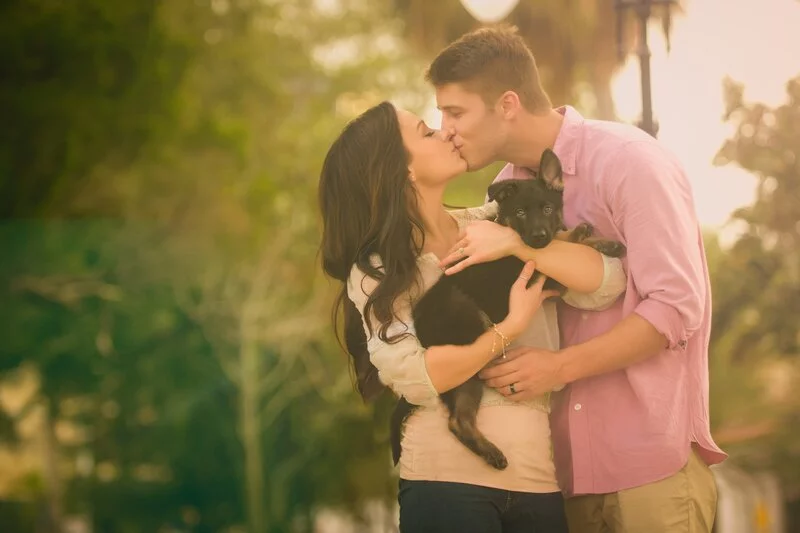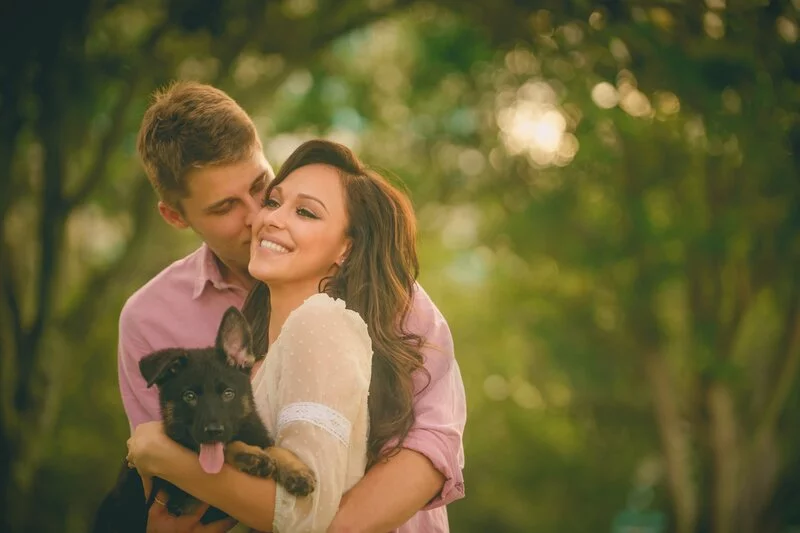 How did you two meet?
We met in college and became close while taking calculus III and Differential equations together.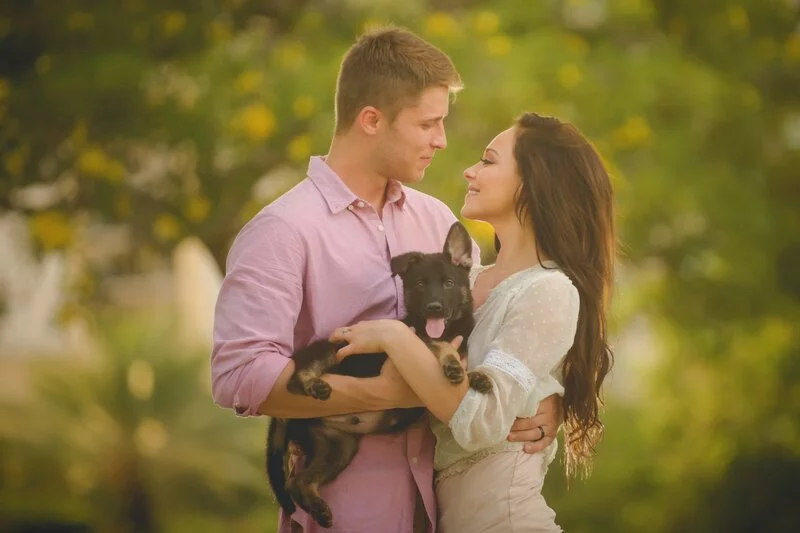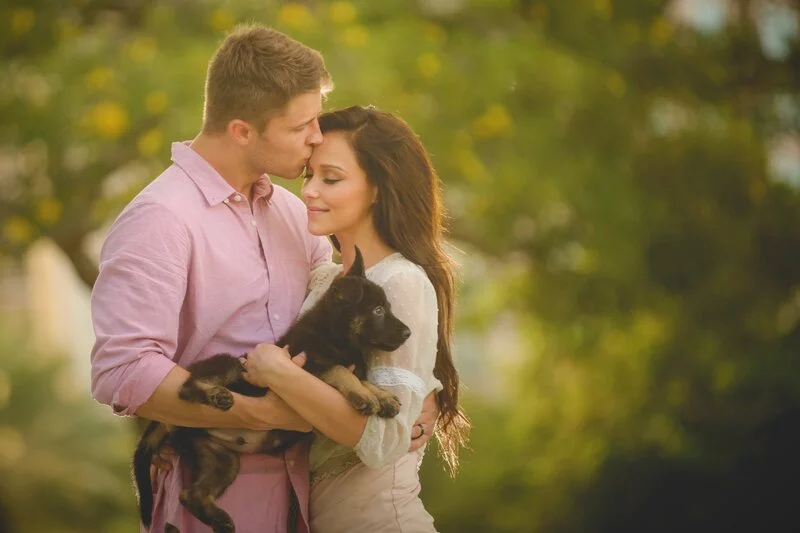 What was your first date like?
Our first date was on Valentine's Day. I asked Kaci out at school by saying, "If you're not doing anything (on Valentine's Day) and I'm not doing anything, then let's do nothing together. We can even study if you want." Still, when she came over to my place I made sure to surprise her with dinner and a rose.
It worked! We've been inseparable ever since.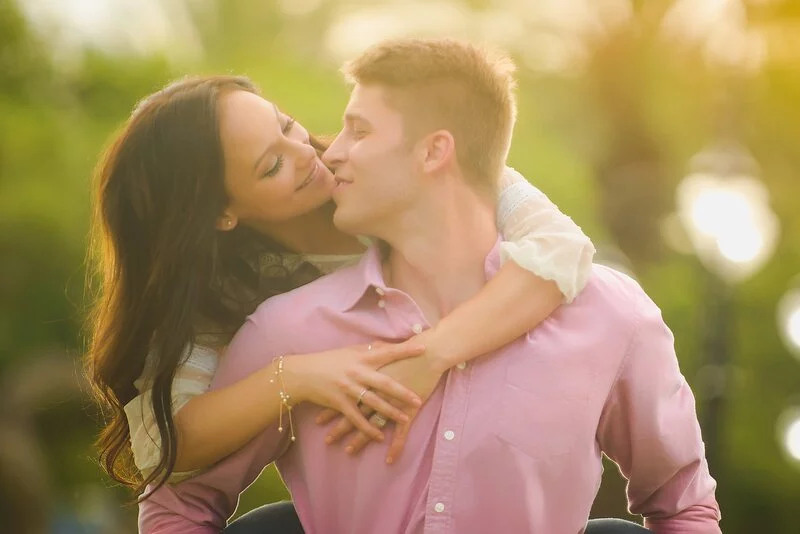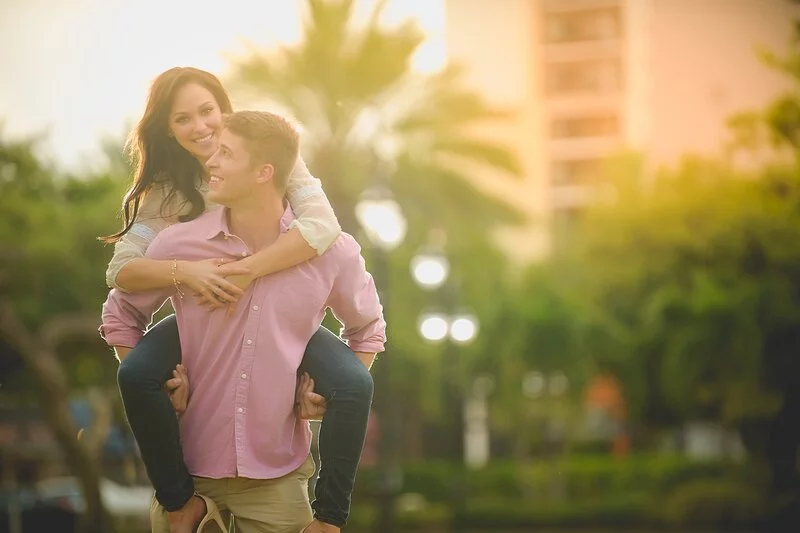 Tell us about the proposal.
One afternoon, Kaci had her hand outside the window while I was driving. She turned to me smiling and said, "when you find the person you want to spend the rest of your life with, you really just want the rest of your life to start right now." So I responded, "Kaci will you marry me?"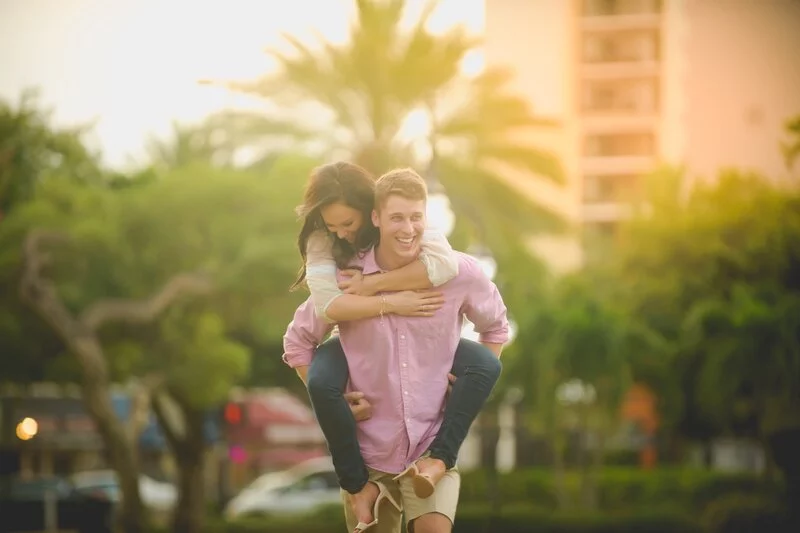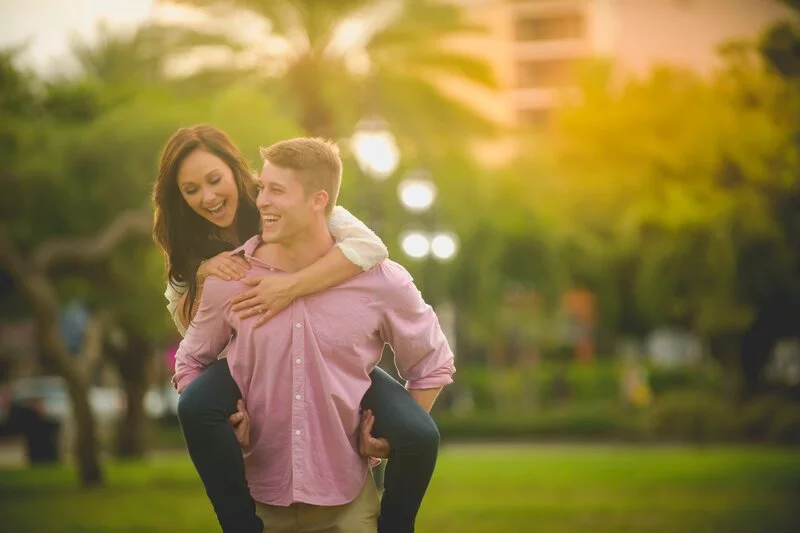 How did you know she/he was the one? How long had you been planning to propose before you actually popped the question?
I (Selleck) just knew. I had never met anyone like her. I just always wanted to be next to her. Before I met her I was very hesitant about marriage, but it only took me 6 weeks to ask for her hand. It was by far the best decision I've ever made!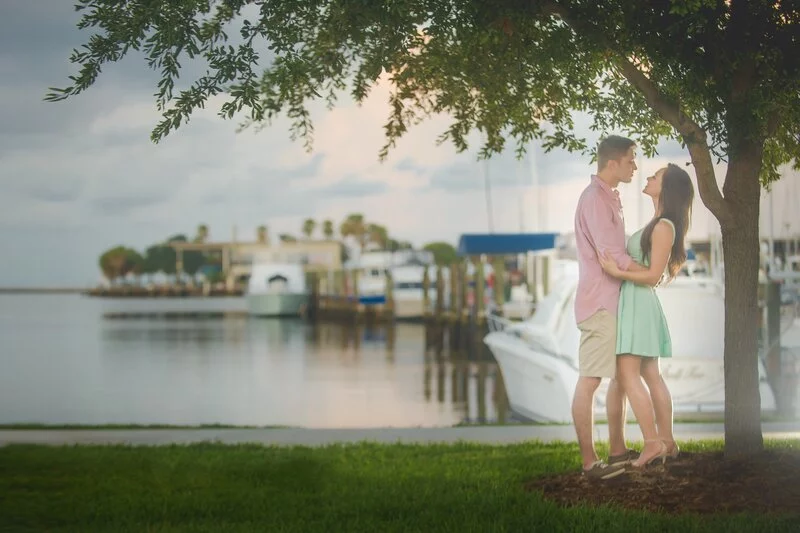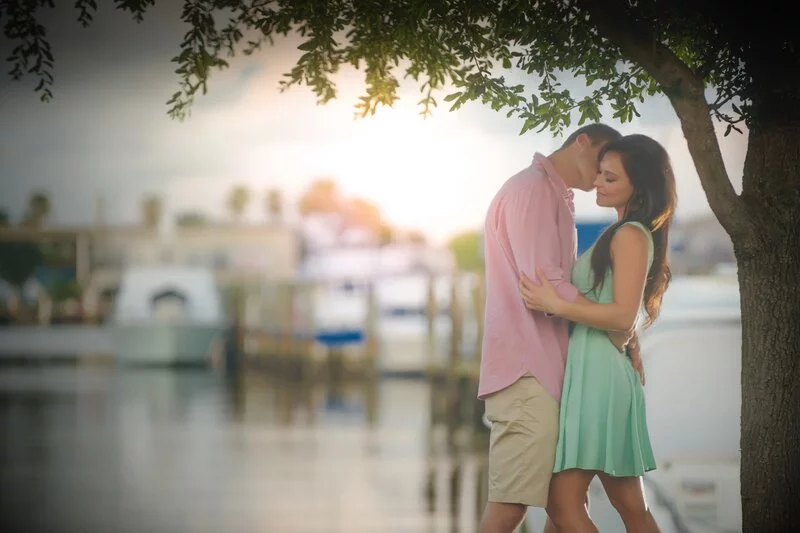 Tell us about the ring!
Immediately after asking her to marry me we went and picked out our rings. I had to take out a loan that day to make it happen, but I was determined to put a ring on her finger. My band is cobalt and gun metal gray. Kaci's ring is a 14k white gold semi-mount with a split shank and a double halo. It is oval shaped with an oval diamond as the center stone.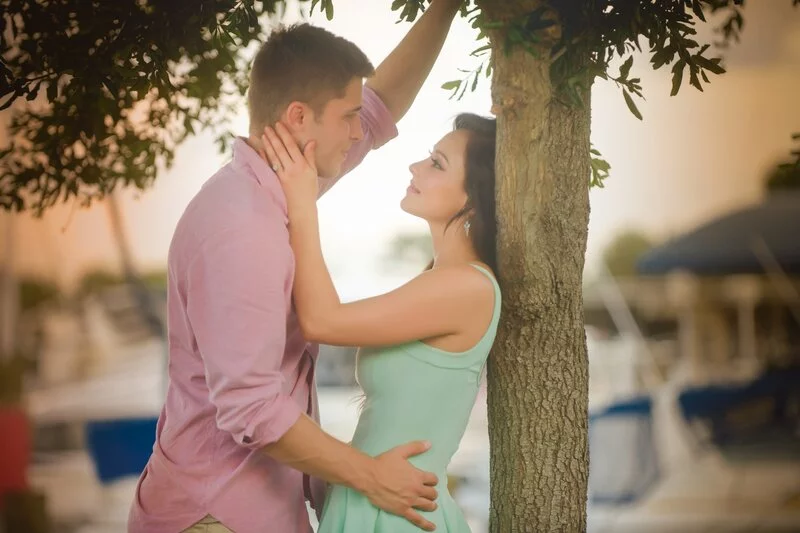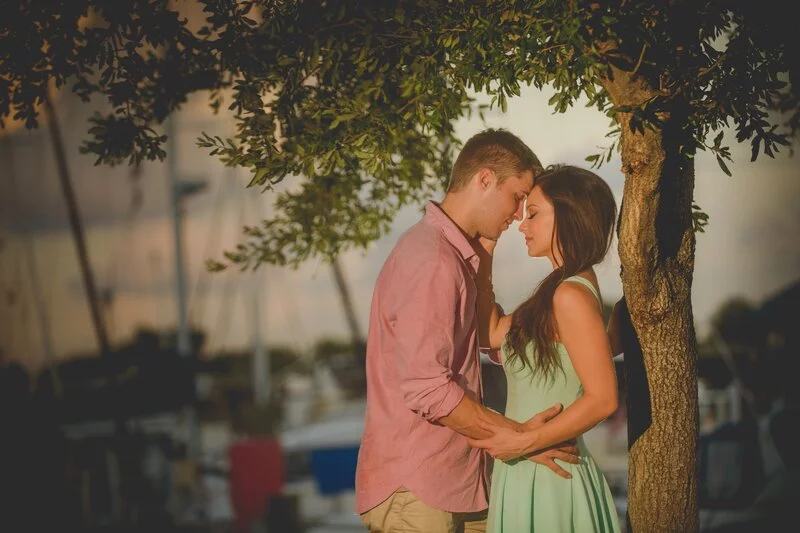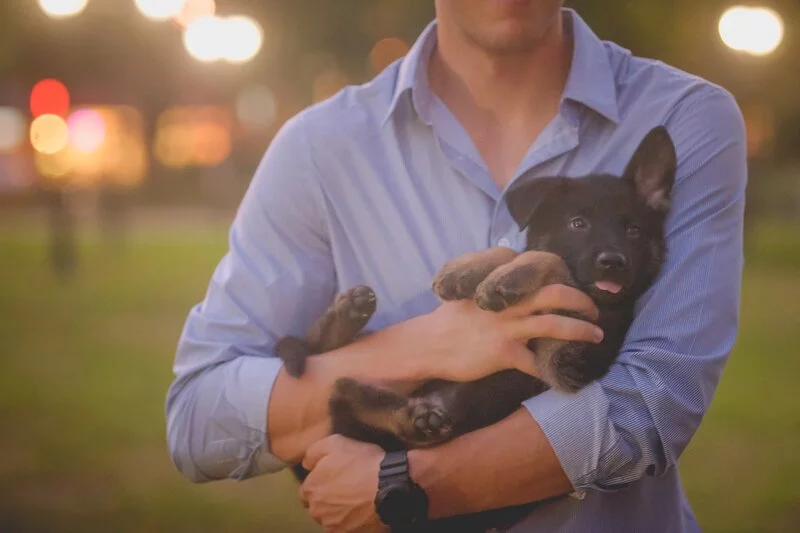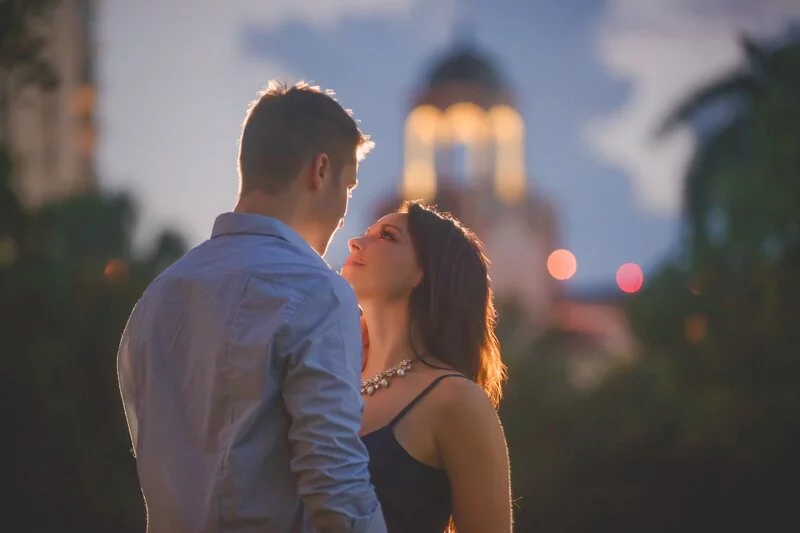 What is your favorite thing about each other?
Selleck: Her heart. Kaci is very strong and kind. She is independent, smart, and adventurous. Yet, extremely loyal and caring. Plus, she has amazing sense humor. I couldn't have asked God for a more perfect woman for me to spend my life with.
Kaci: Actually, my answer is the same. Selleck has a heart of gold. He is unshakablely good. He inspires me to be a better person every day and has brought a sense of peace and passion to my life I had never known before. He is the answer to my prayers and the man of my dreams. I love him beyond words.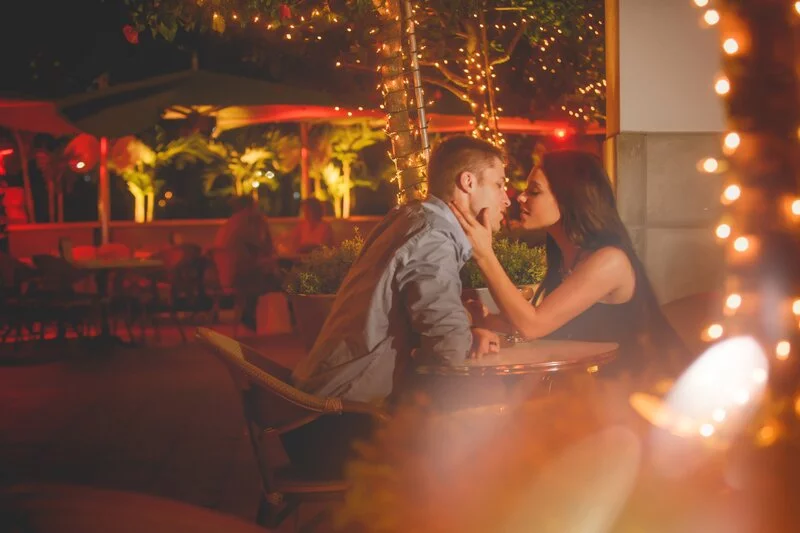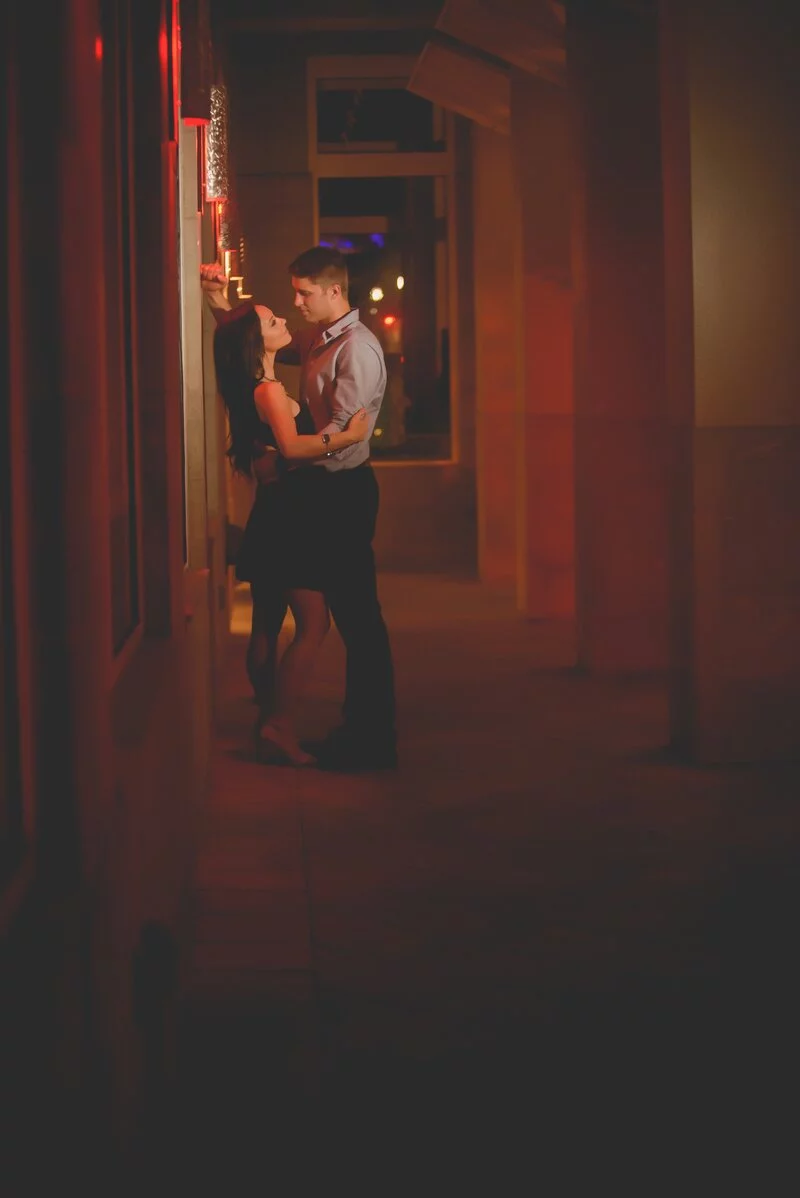 What was the inspiration behind your engagement photo shoot? Where did you have your pictures done and why did you choose it?
Kaci: We wanted our engagement photos to express how happy and in love we truly are with one another. We even brought our little German Shepherd puppy, Huxley Bear, along with us.
Napoleoni Photography chose downtown St. Petersburg as the locale. Between the idyllic waterfront photos, the sunset family fun in the park, and the romantic tête-à-tête at an enchanting French bistro the evening, it was an impeccable display of our love.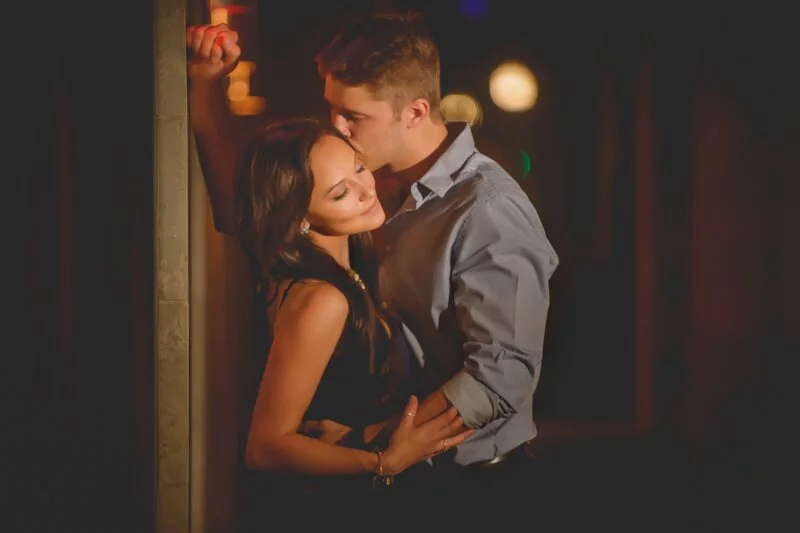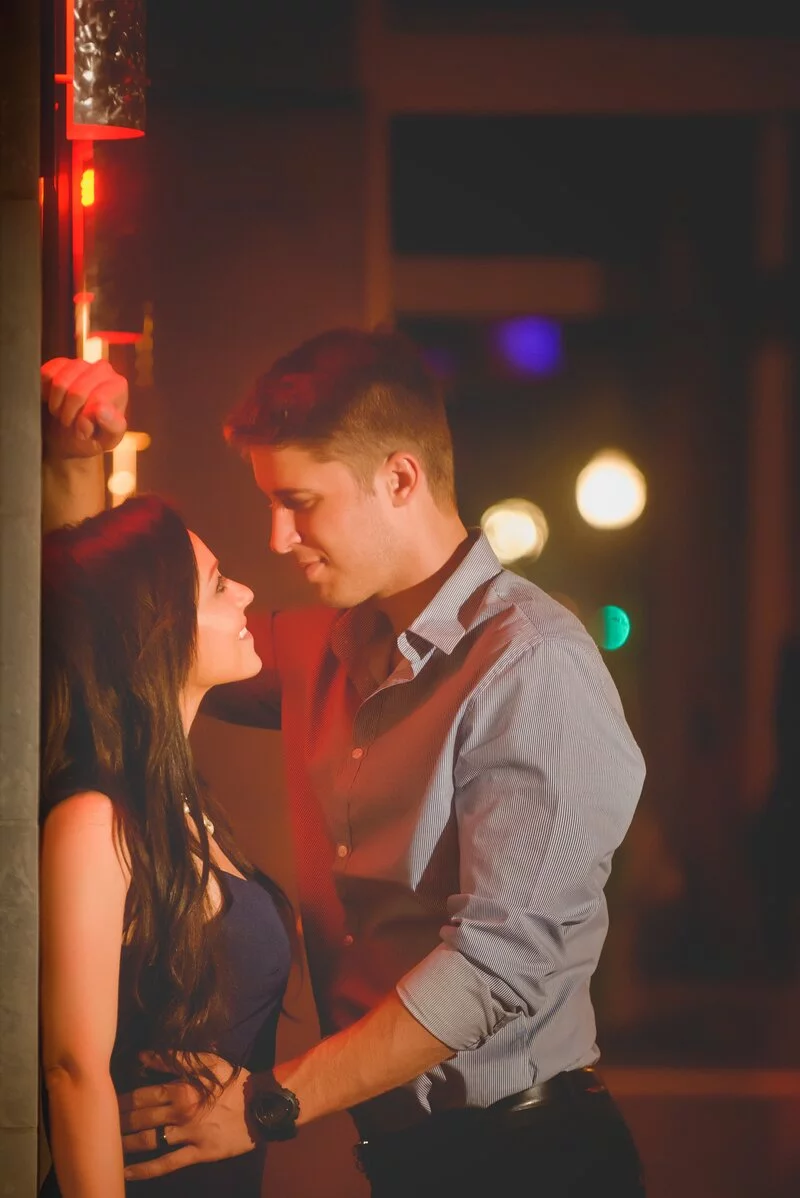 Creative Team:
Photographer: Napoleoni Photography LLC | Hair Stylist: Kevyn R Salon | Location: St. Petersburg Yacht Club