Stefan and Allison are high school sweethearts from Texas whose photographer, Mint to Be, went above and beyond when planning their engagement shoot! We love the rustic yet charming look of Lot 59 in this Texas Treasure Engagement!
Words from the photographer, Mint to Be:
Stefan and Allison radiate like no other couple amidst the charm of antique relics and treasure at Lot 59, in the small artsy town of New Braunfels, TX. Their connection is unreal, their beauty unmatched and their love so uniquely theirs. We HAD a vision that was as inspiring as they were, but needed a location or two to seal the deal.
When we came across Lot 59 in New Braunfels, we knew right then and there that we had found our match. We quickly became friends with Ms. Kat, owner of Lot 59 and planned which areas we were going to utilize. We could not have asked for a more beautiful day, a more unique back drop, a more inspiring couple or a more moving experience. A special thanks to Kat of Lot 59, to Ashley of Mintage Rentals and to Ryan of Lush GreenScape for sharing their talent with us to help make this session even more special and unique! This is what it looks like when all of the stars align!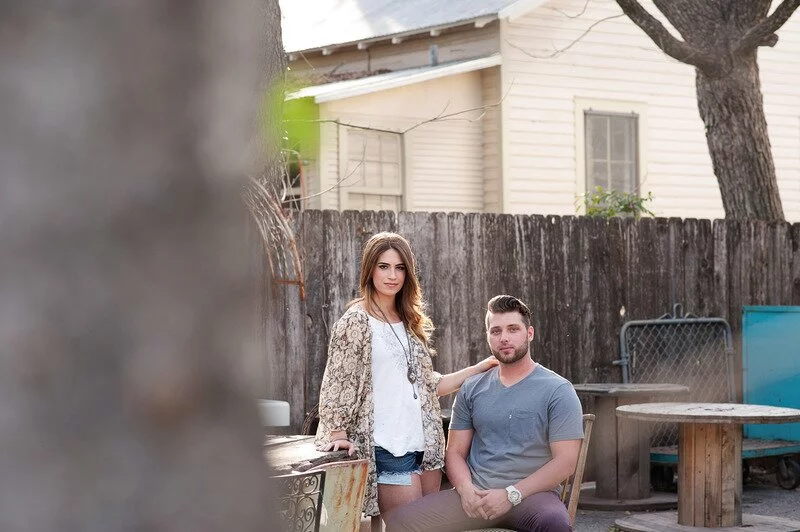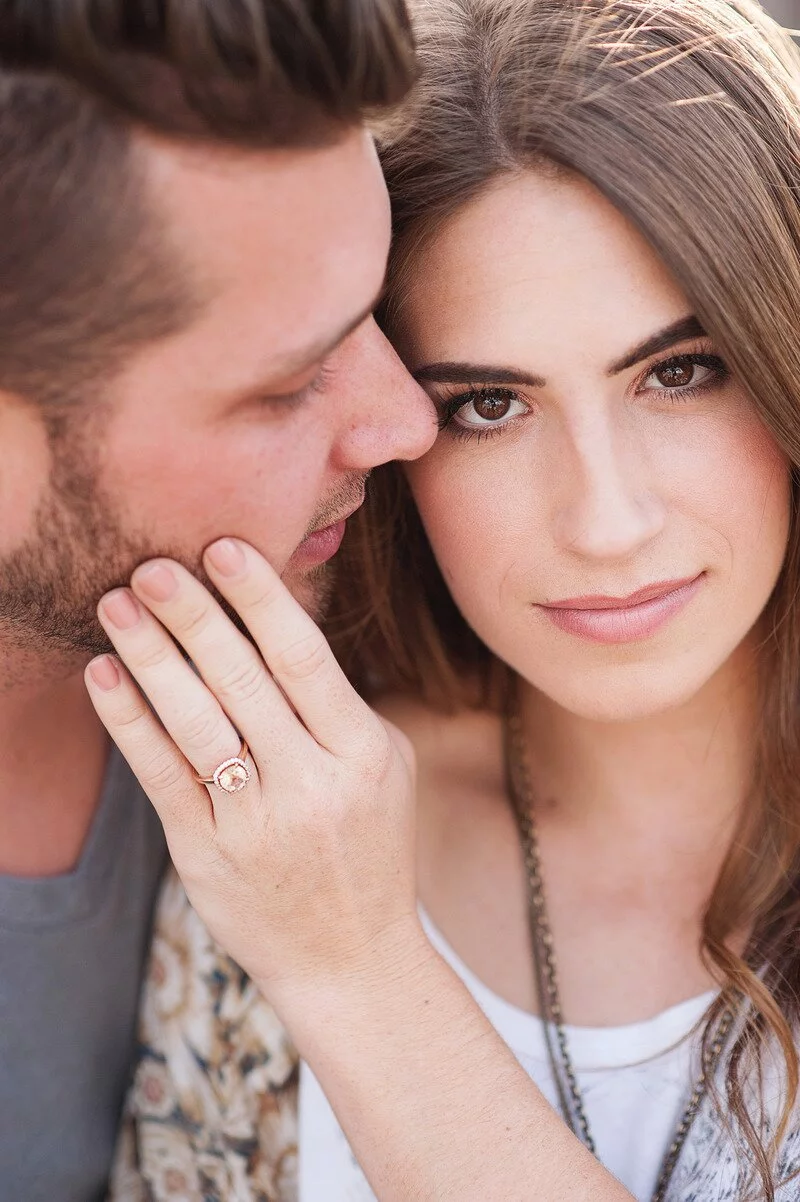 What was your first date like?
Stefan came to visit me in Brenham, TX while I was away at my first year of college. There isn't much of a restaurant selection so he took me out to Chili's. I honestly don't remember that much from the first date other than I ordered boneless buffalo wings but barely ate them because I didn't want to act like a pig. He still makes fun of me for it to this day..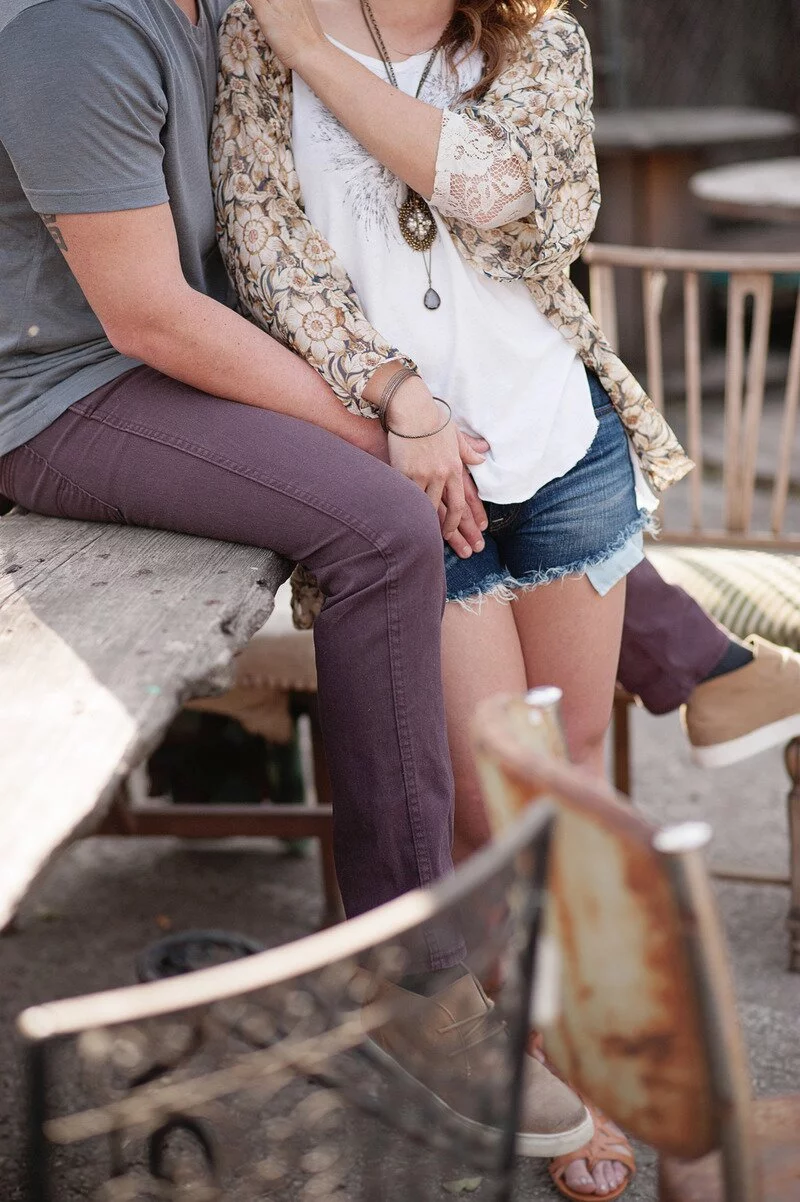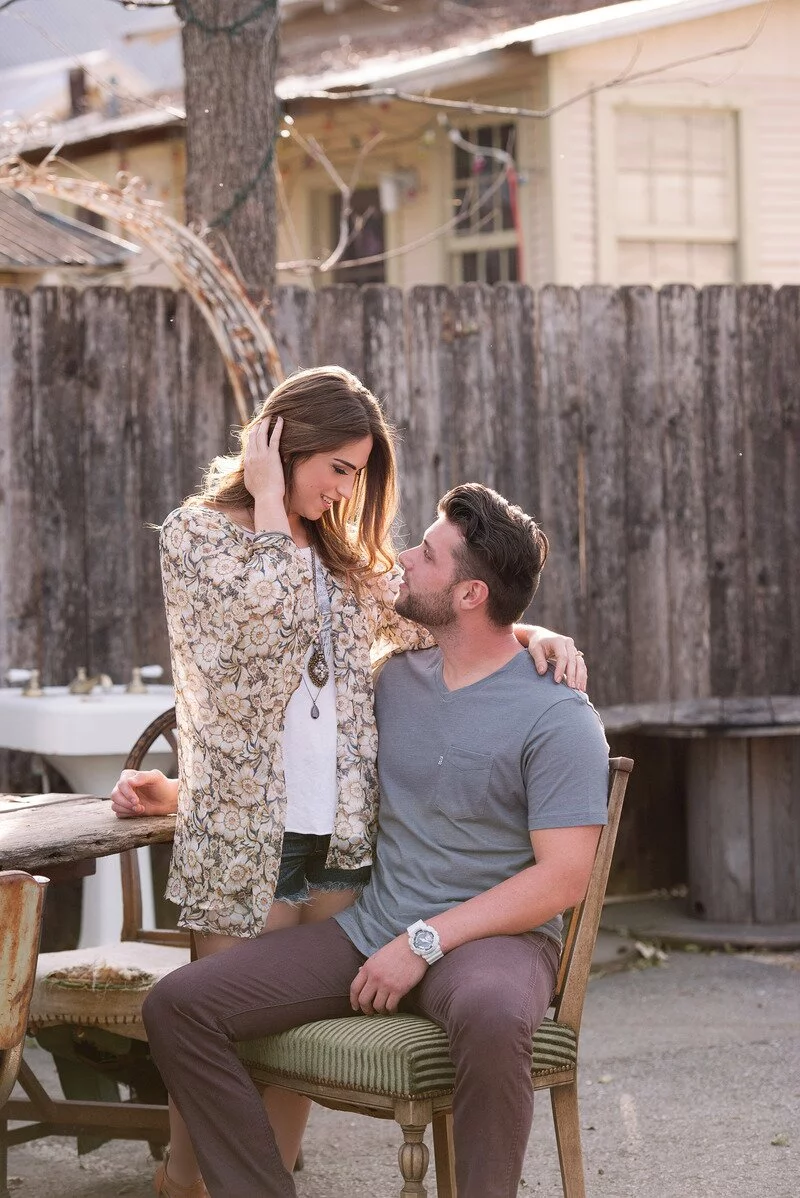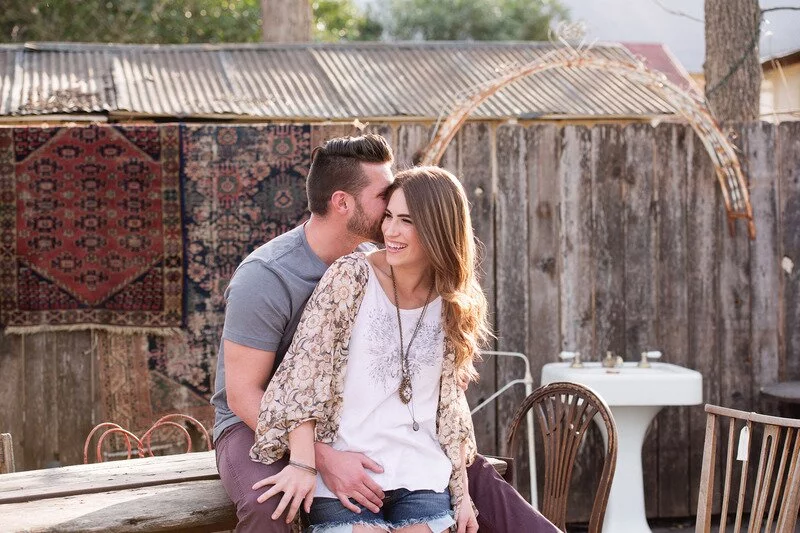 Tell us about the proposal.
It was our 6 year anniversary weekend. We were living in Houston at the time and Stefan insisted that we went back to our hometown of San Antonio to spend the weekend as tourists at a hotel downtown. I thought it was kind of weird that he didn't want to go somewhere new and exciting but he let me know that he had the weekend covered and to not worry about planning anything.
Friday we made the 4 hour trek back home. We planned on meeting my best friend Kylie and her boyfriend Devin for dinner that night in New Braunfels Friday night before we headed to San Antonio the next day. We headed out to dinner in Gruene and had a lot of fun catching up and drinking. After dinner we headed over to an antique store to shop around. The boys decided that didn't sound like fun so they headed across the street to Gruene Hall (the oldest dancehall in TX) to grab a beer and wait for us to finish shopping. Once we browsed for a while Kylie and I headed into Gruene Hall.
As we walked in Kylie pulled out her phone and started recording (I thought she just really liked the live band that was playing). We walked around anxiously looking for the boys to show them these silly antique keys we bought, after a minute or so of looking I notice one of Stefan's friends and start talking with him. I soon realized I saw several of our friends, and my parents… and grandparents… and his entire family all surrounding me. That's when Stefan came walking out from behind the giant semi circle of all of the people we love most. I stood in shock as he dropped down on one knee and proposed to me. Although I was hoping that it would happen that weekend I had no idea it was happening that night and was more surprised than I ever thought I would be. I said yes of course and then we celebrated the night away with all of our friends and family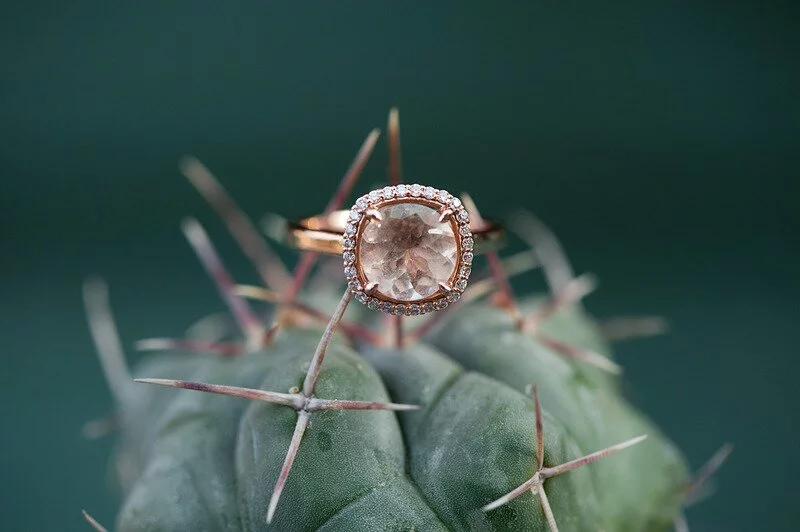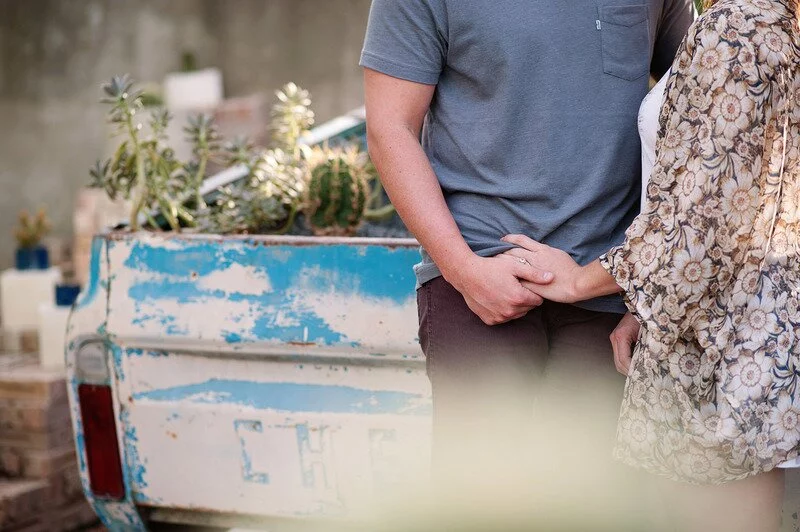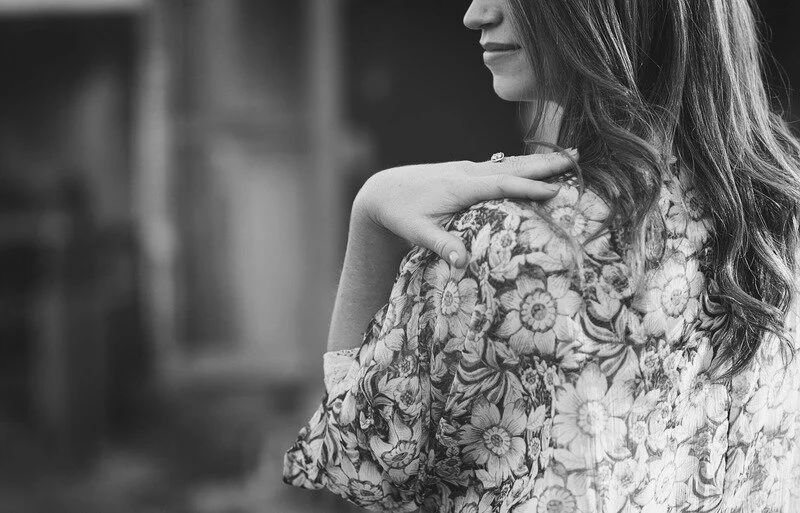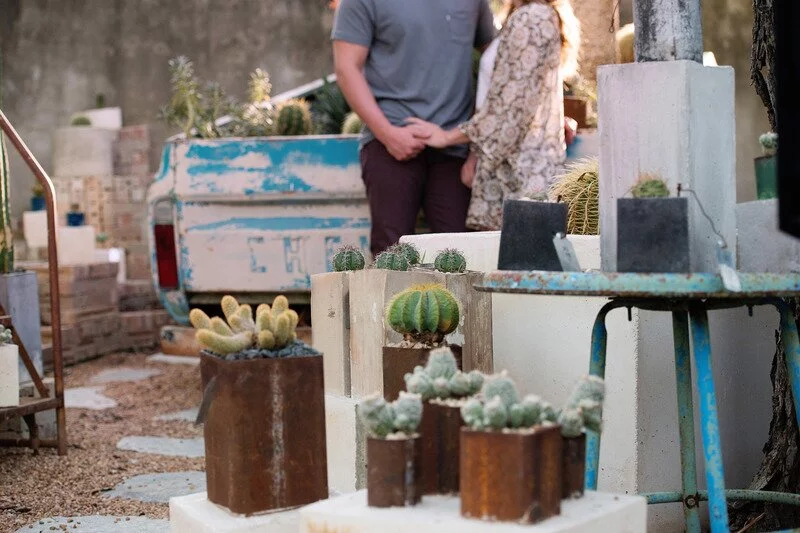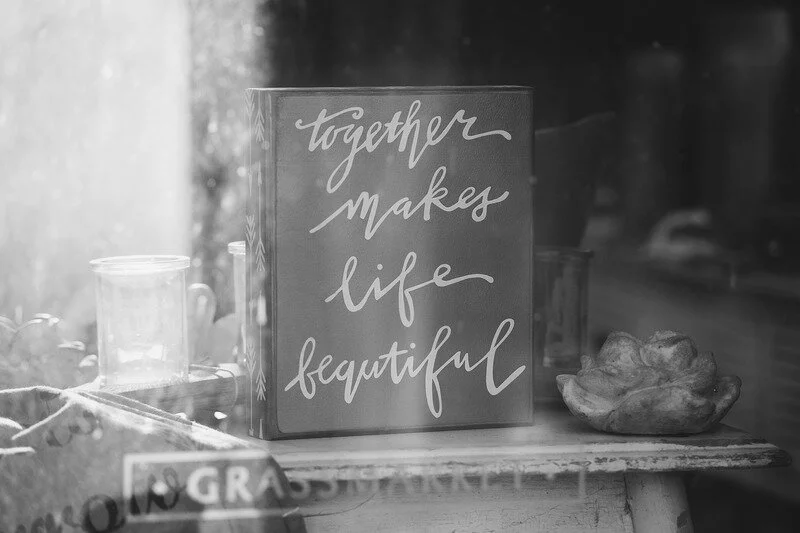 How did you know she was the one? How long had you been planning to propose before you actually popped the question?
The day I told Allison I loved her was the day I knew she was the one I wanted to spend my life with. A couple of years later I really started to think about making this a reality. It wasn't until our 6 year anniversary weekend that I finally popped the question.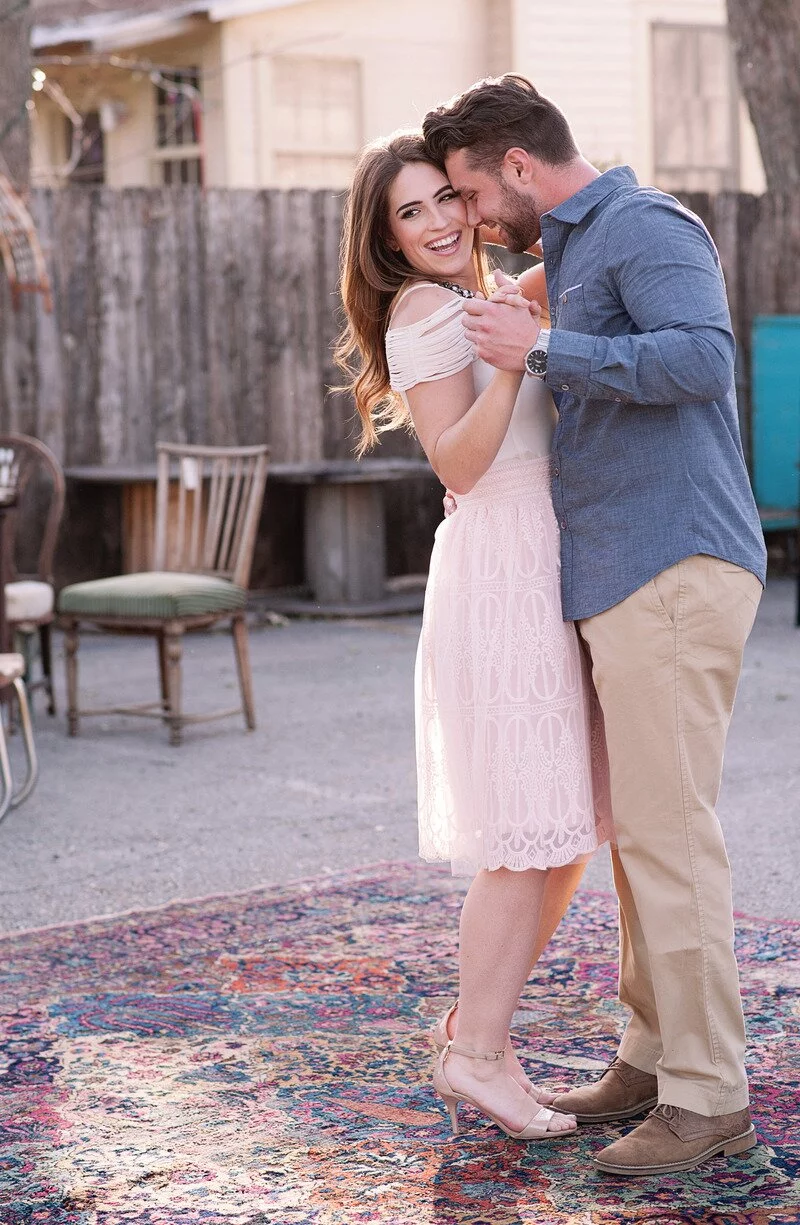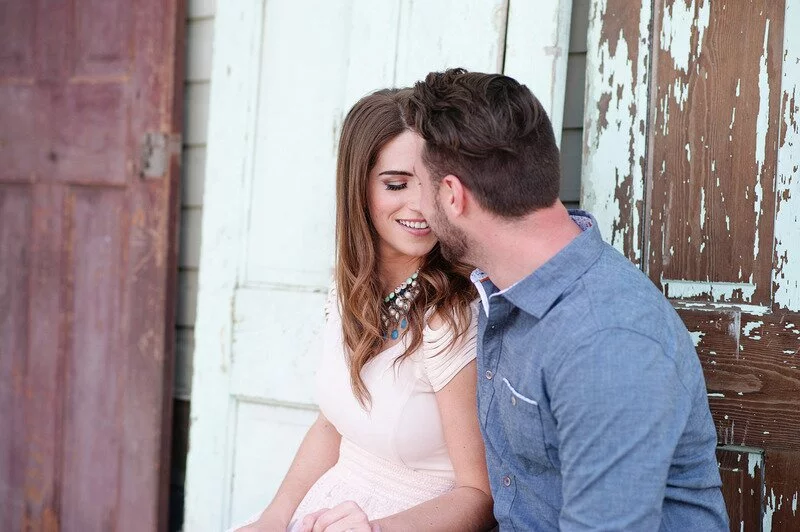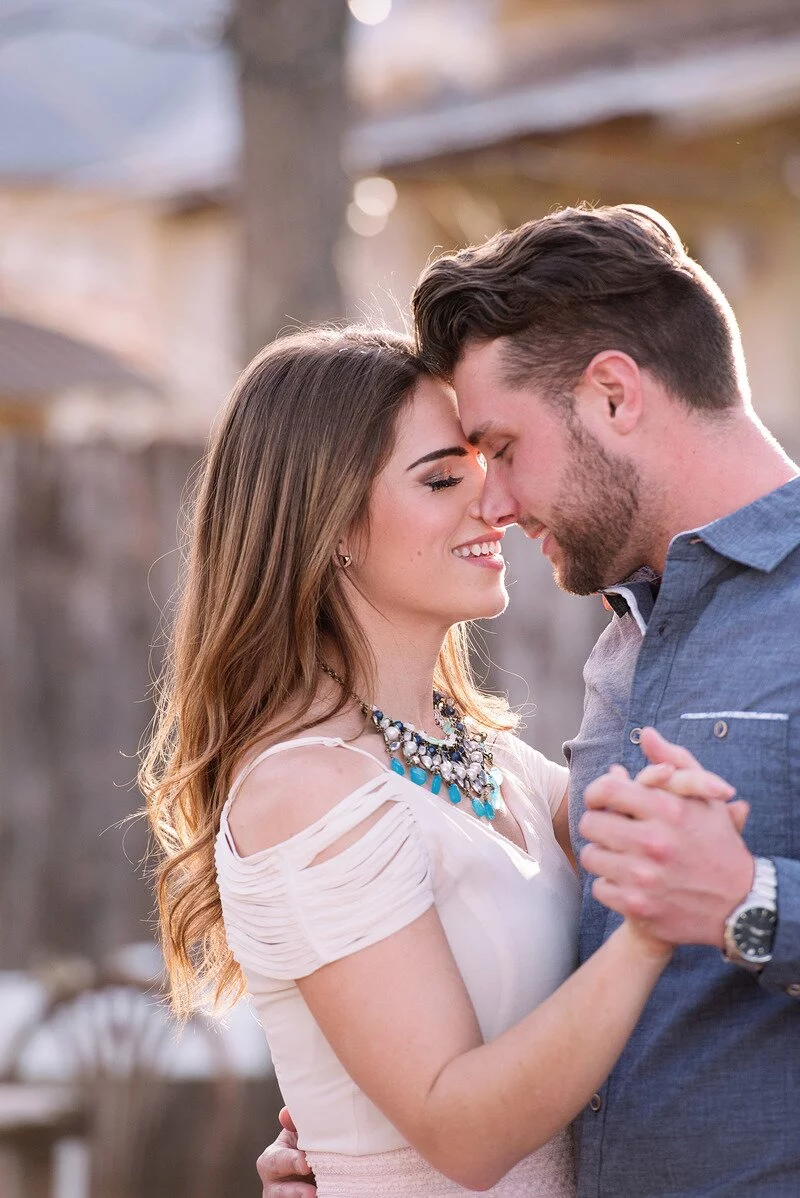 What is your favorite thing about each other?
Allison's Answer- Stefan's craftiness. He can pretty much construct anything I ask him to (and 100 times better than I would) I would have way more pinterest fails without him.
Stefan's Answer- "My favorite thing about Allison is her goofiness and her ability to be herself wherever she goes"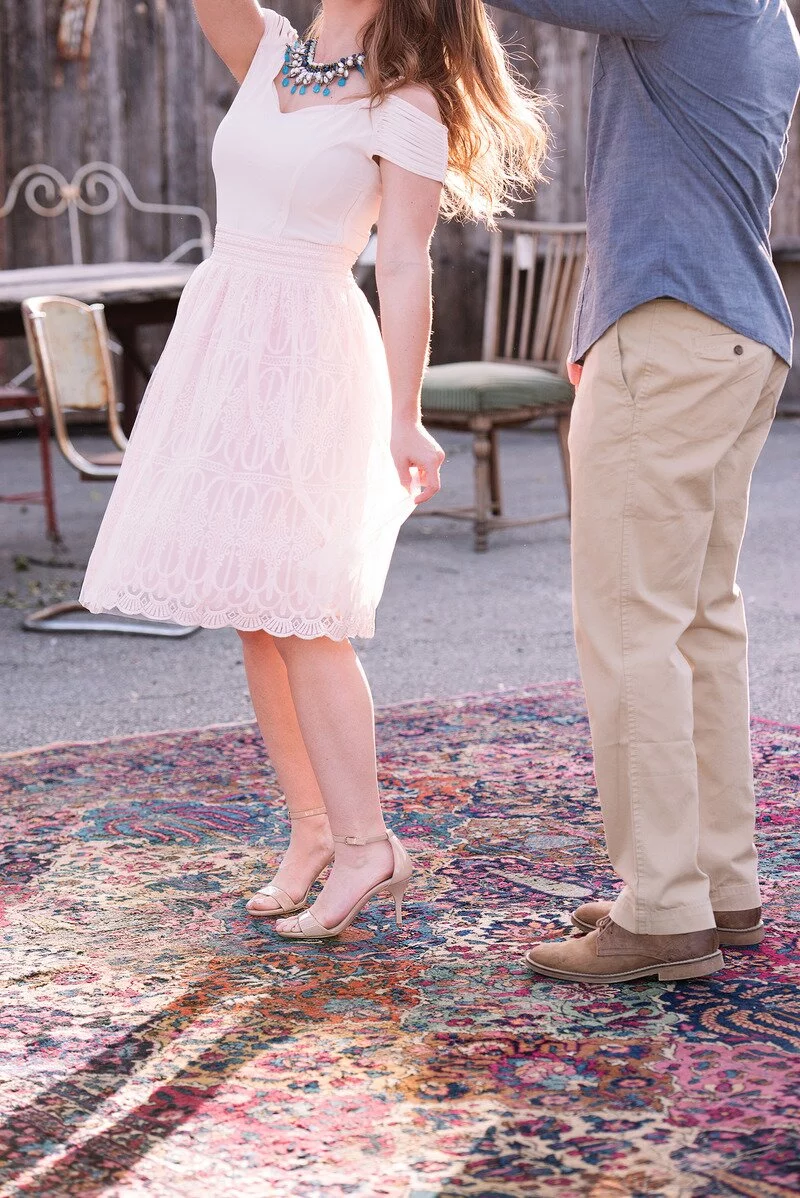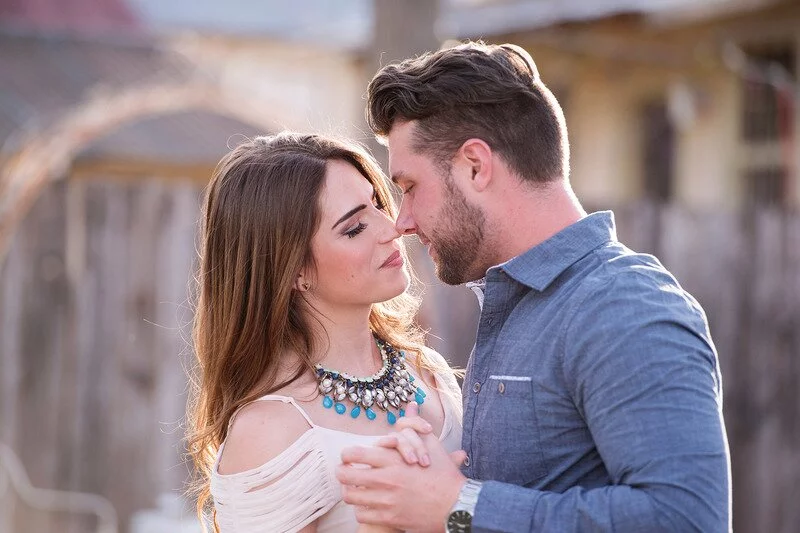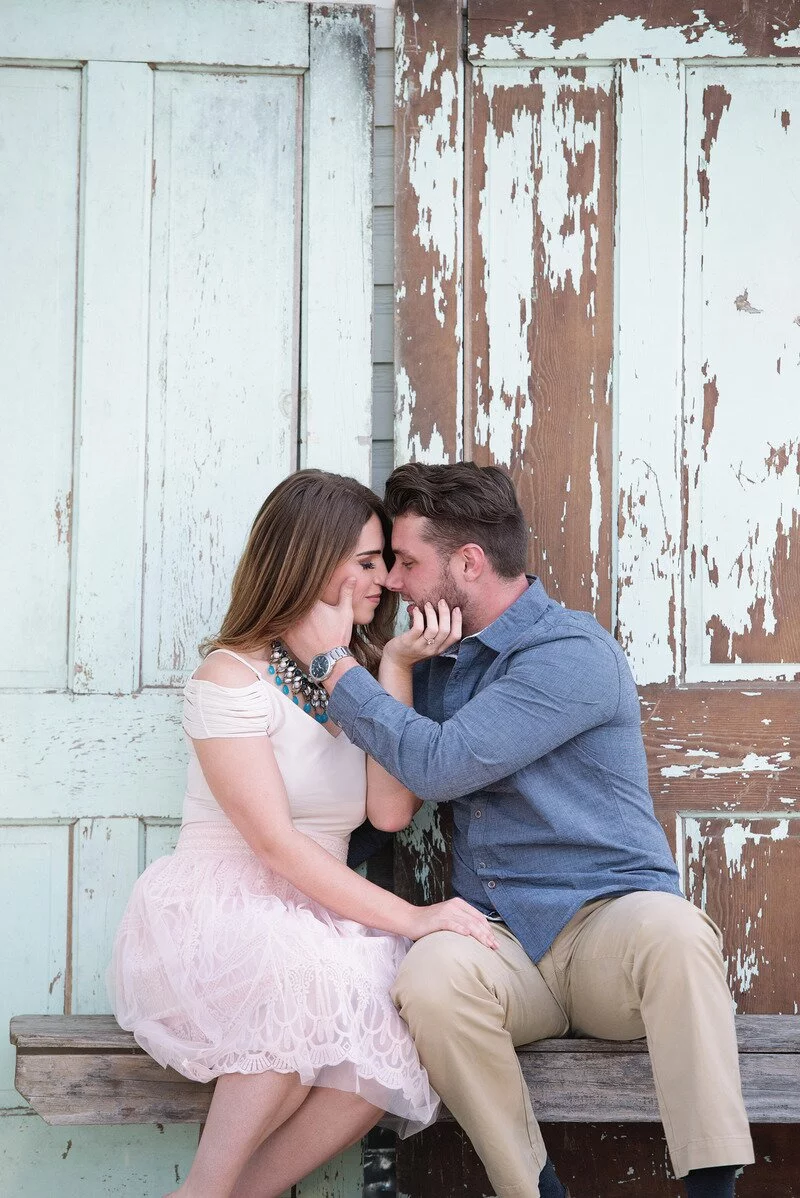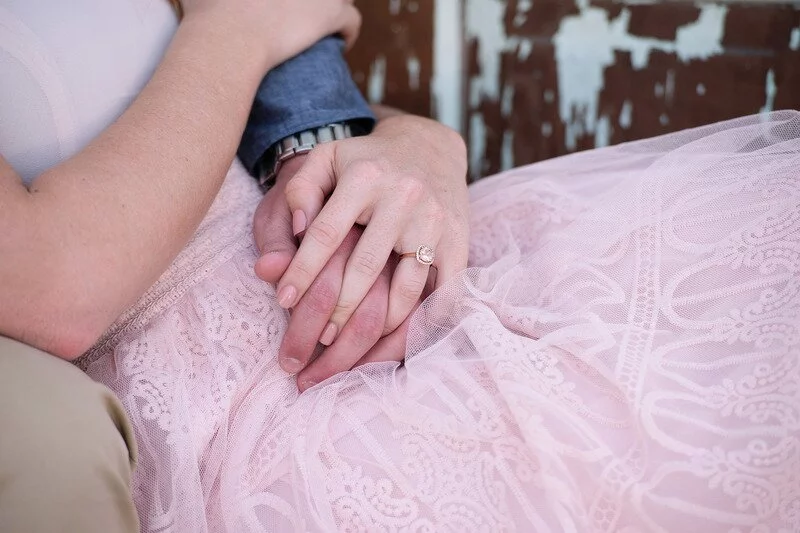 Tell us about the ring!
He ordered it from a little shop out of California called samNsue. He did an amazing job picking out a ring that was very "me". It is rose gold in a halo setting with a beautiful morganite stone in the center. I knew I wanted something different and he did a perfect job finding it!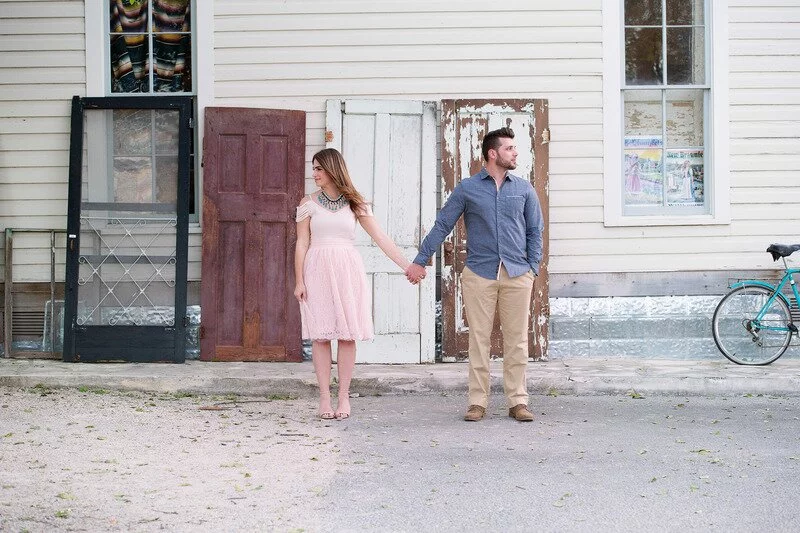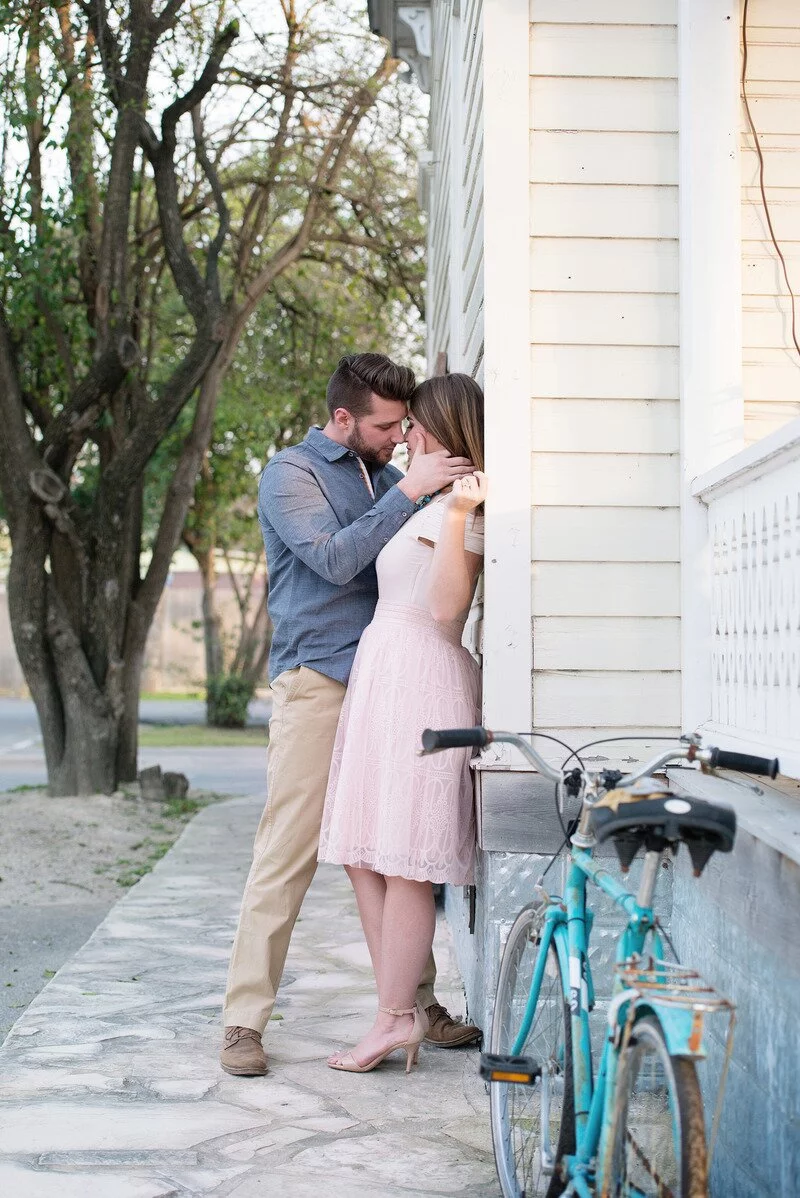 Can you tell us a little bit about your wedding plans so far?
We are getting married at Vista West Ranch in Dripping Springs, TX. Our wedding will be about 150 people and our wedding colors are blush and navy. We want to have a boho chic kind of feel…lots of greenery, mercury glass, etc.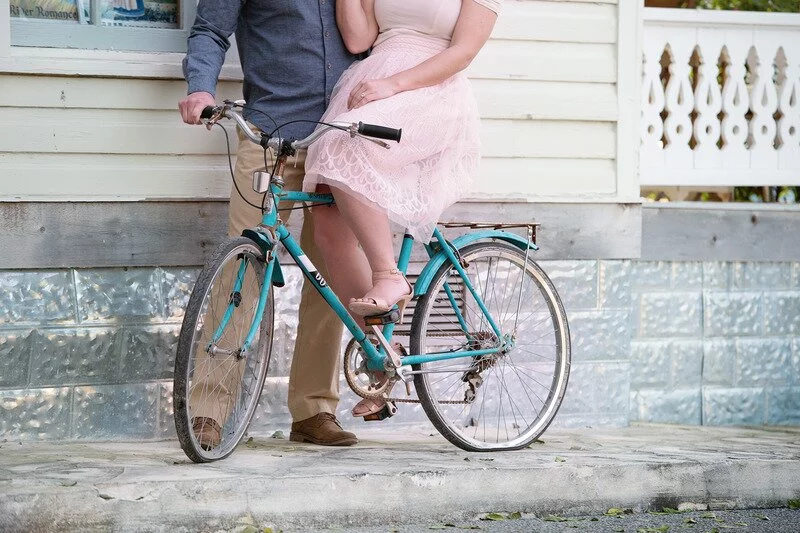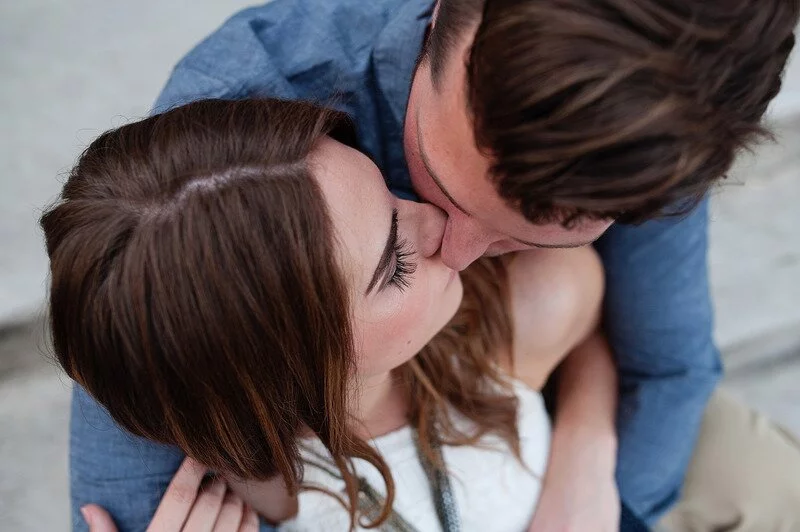 What was the inspiration behind your engagement photo shoot? Where did you have your pictures done and why did you choose it?
We completely let our photographers at Mint To Be take the reigns on this. I knew that the Amanda(s) had a vision and we were just excited to see what they came up with. We took most of our engagement pictures in New Braunfels at a little Antique shop called Lot59 and a few others in a cute little outdoor shopping area. We couldn't be happier with the way they turned out!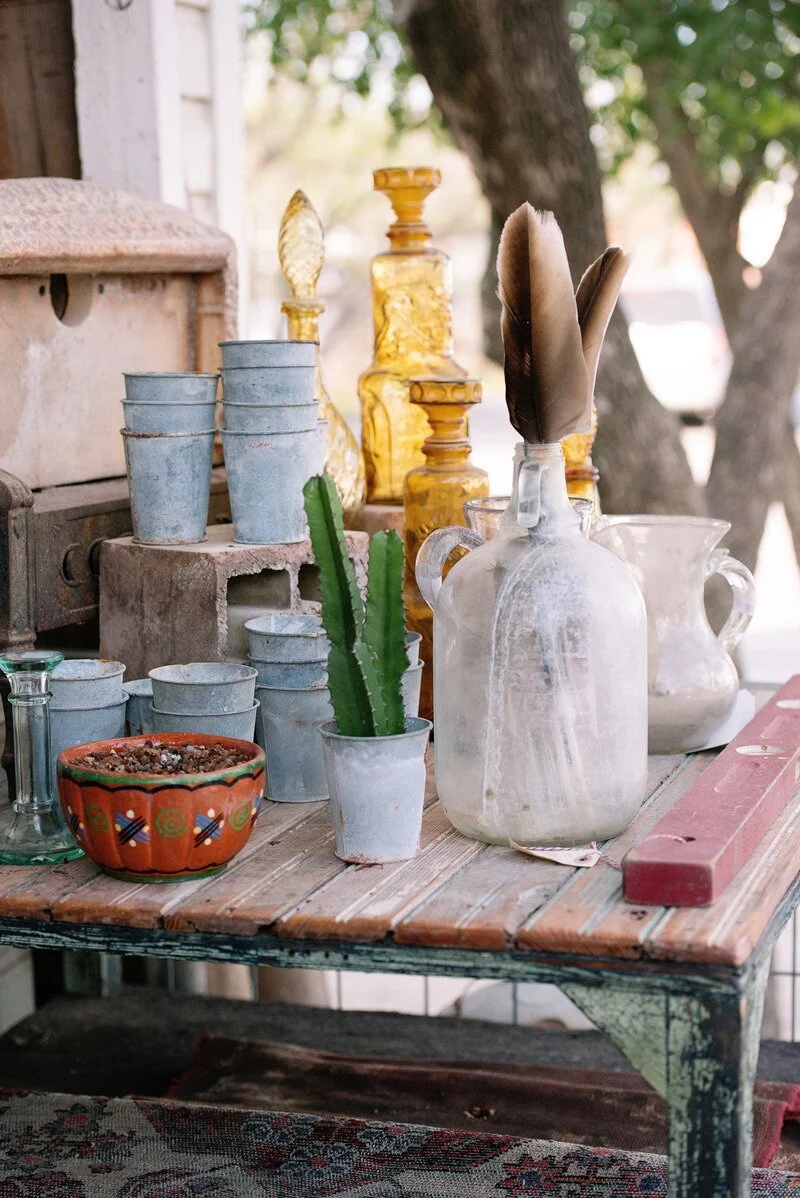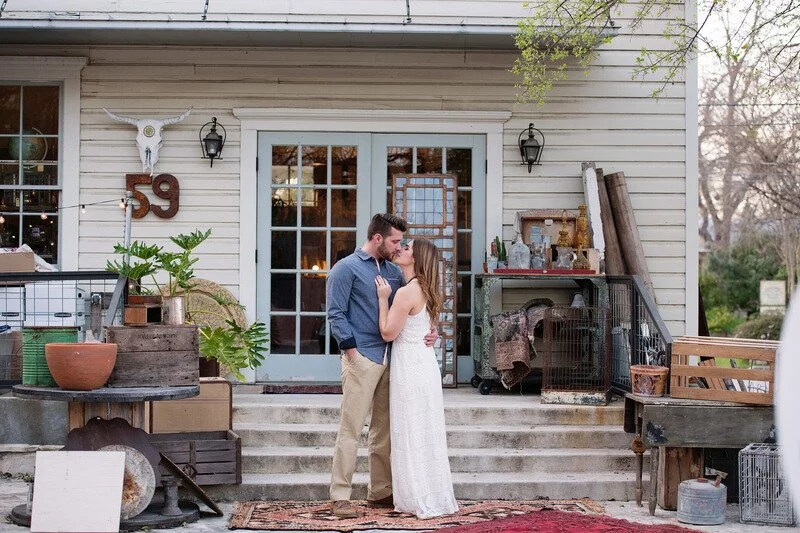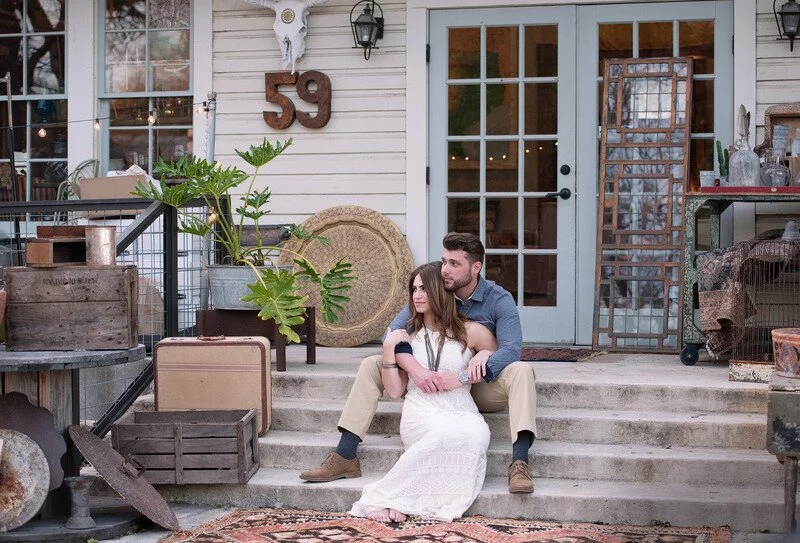 What are you most excited about when thinking about your wedding?
Being able to celebrate with all of the people we know and love most. Luckily for us most of our family and friends already know each other pretty well so it will be fun being able to get everyone together in one place!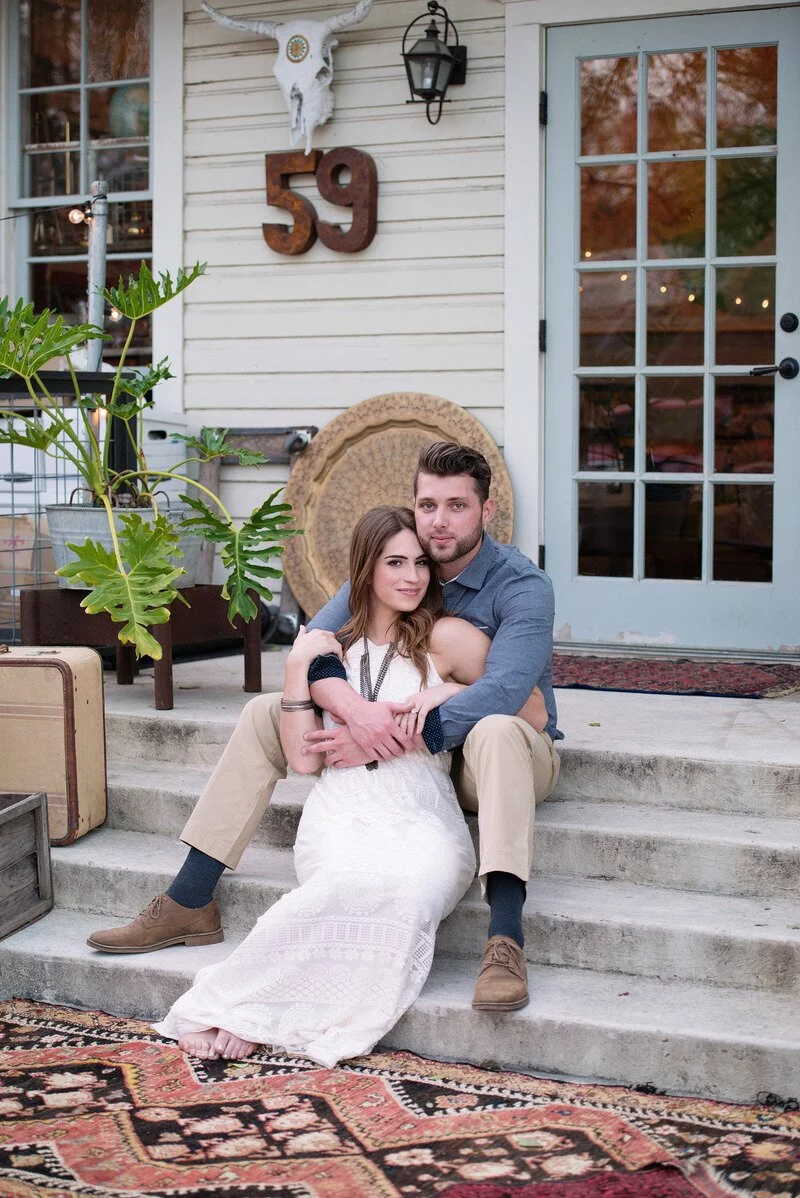 Design Team:
Photography: Mint to Be | Location: Lot 59 | Design and Decor: Mintage Rentals