I was so in love with this Festive Floral Bridal Shower that I couldn't bear waiting until Spring to share its gorgeousness with all of you! With floral crowns, beautiful maids and swans, this bridal shower is fit for a princess!
Eric with Bee's Wedding Designs presented the flowers in a way that didn't compete with the hanging umbrellas (from Bella Umbrella Inc.), which really balanced the whole design. Doug and CheyAnne with Arte De Vie, captured each moment perfectly!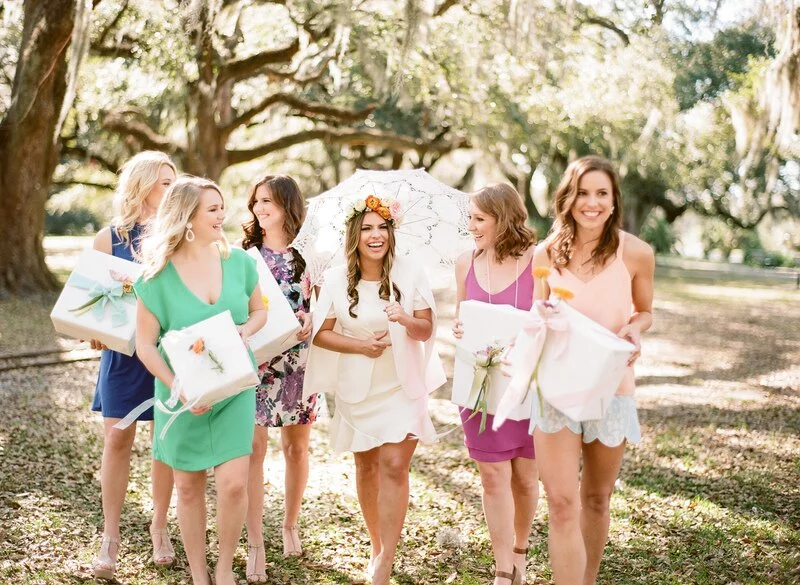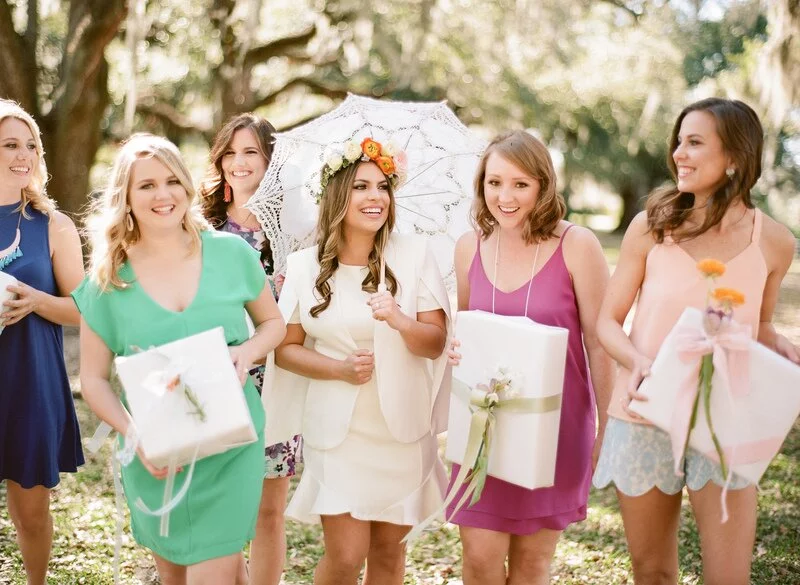 Nothing like a hike in the woods to have the most adorable bridal shower ever!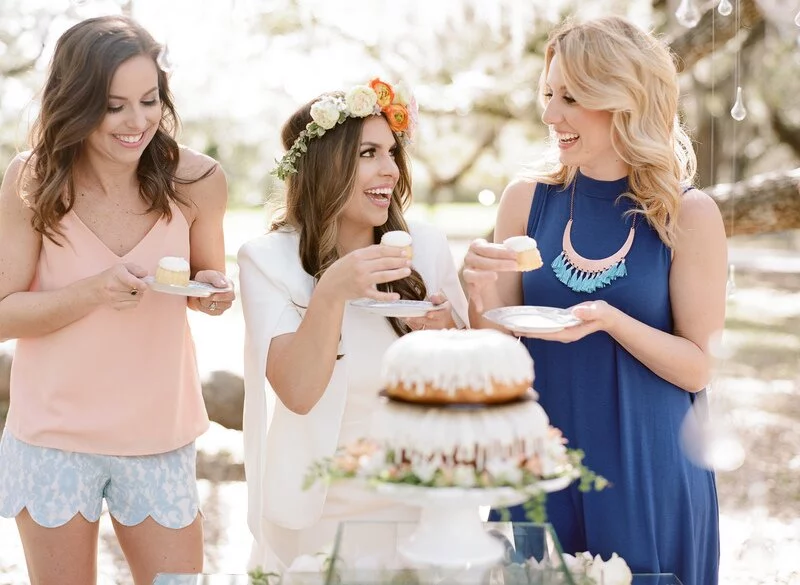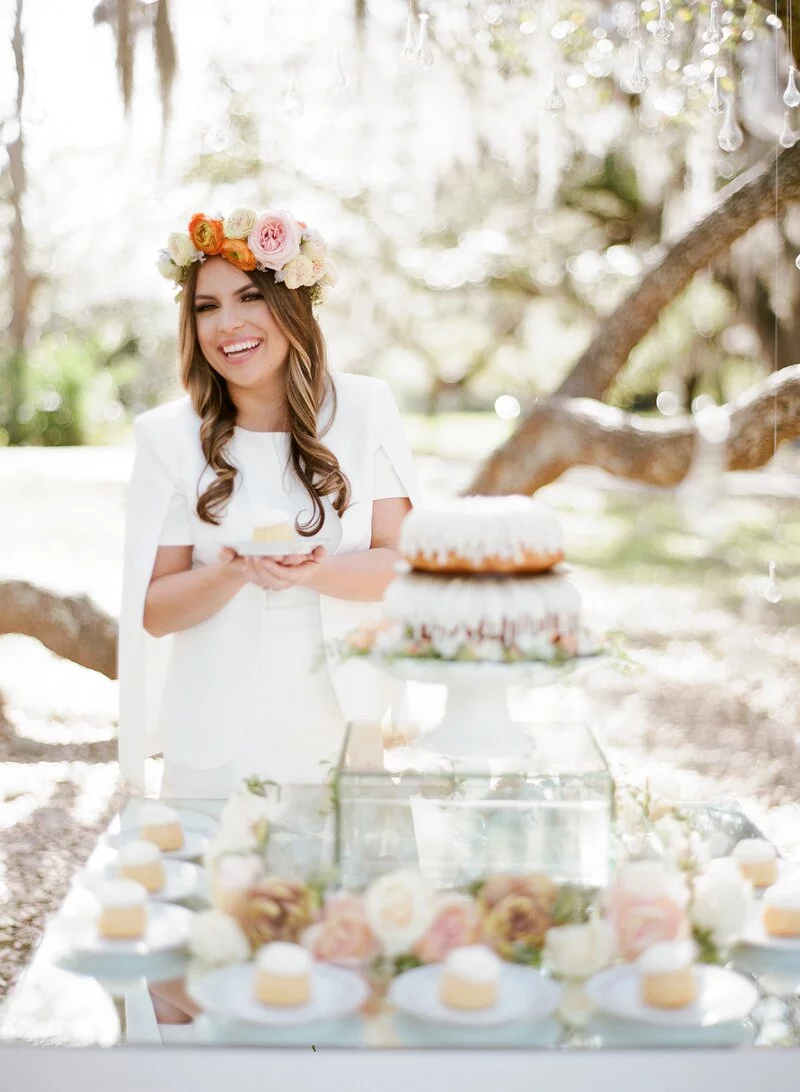 The theme of this photo shoot was a play on the old proverb, "April Showers bring May flowers;" the twist would be "April 'Bridal' Showers bring May 'Weddings'!" The meaning behind this wise saying was everything happens for a reason, and that couldn't be more true when it comes to planning for any wedding.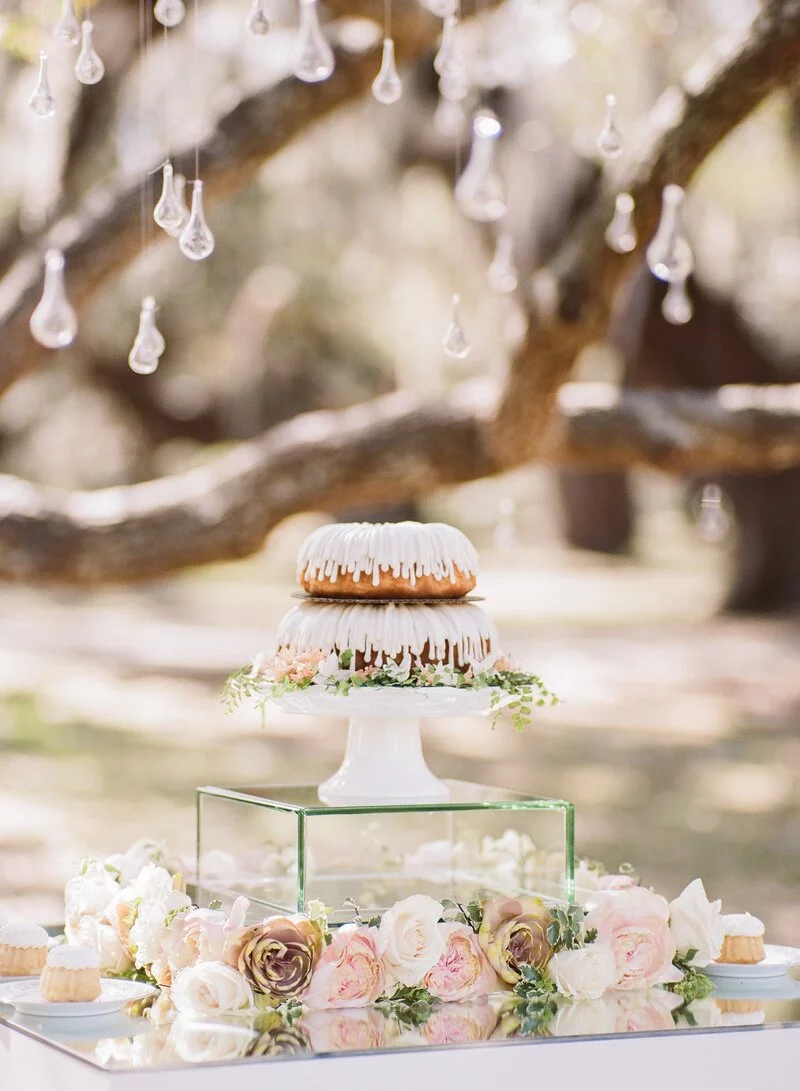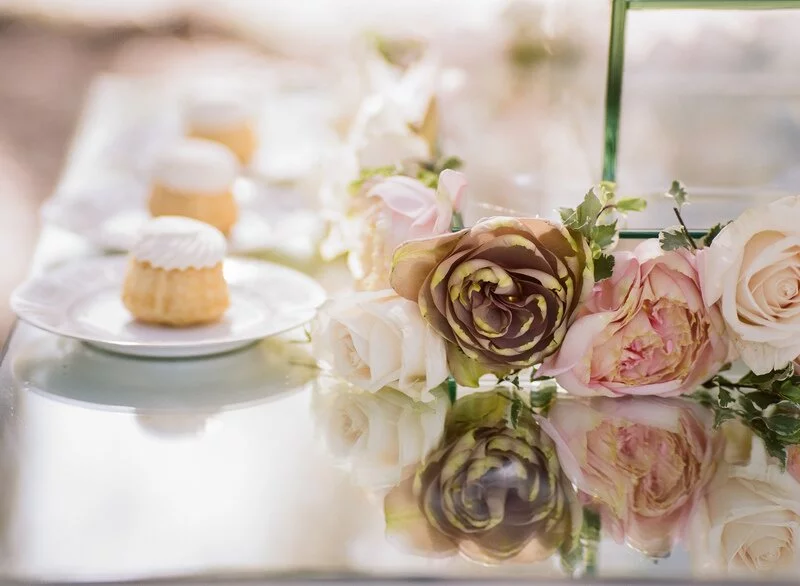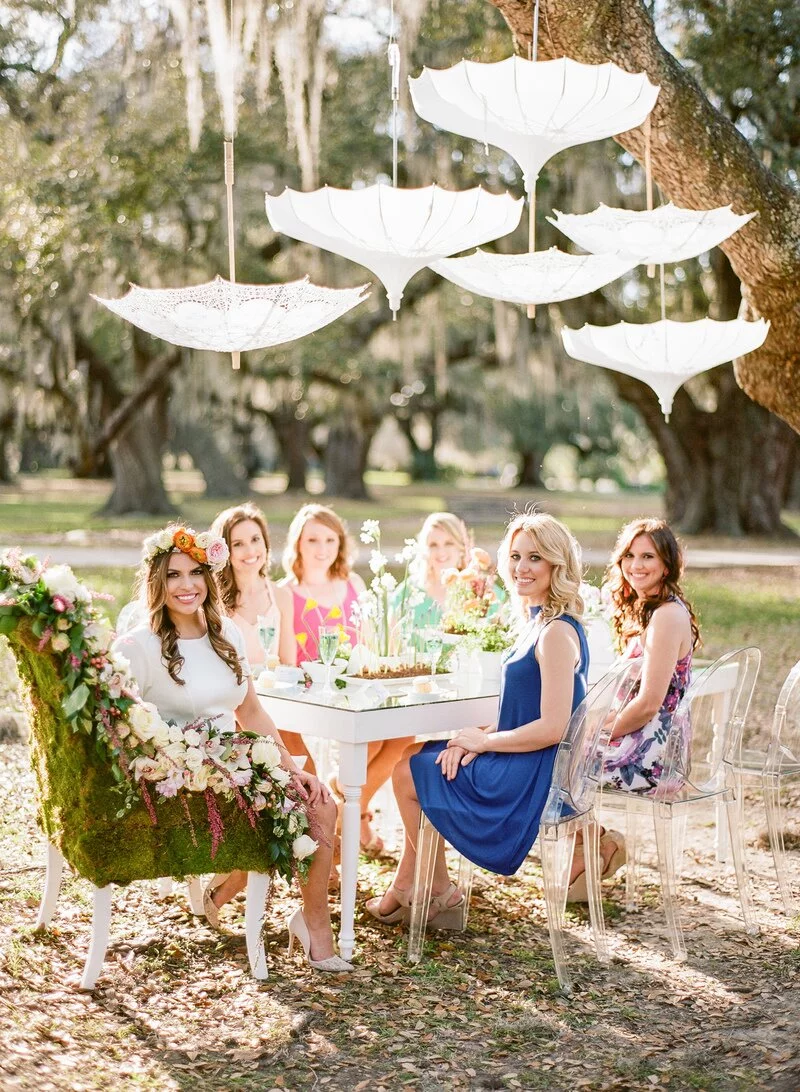 This head chair is stunning and is the perfect statement flower arrangement that works so well with the simple hanging umbrellas and scattered table decor.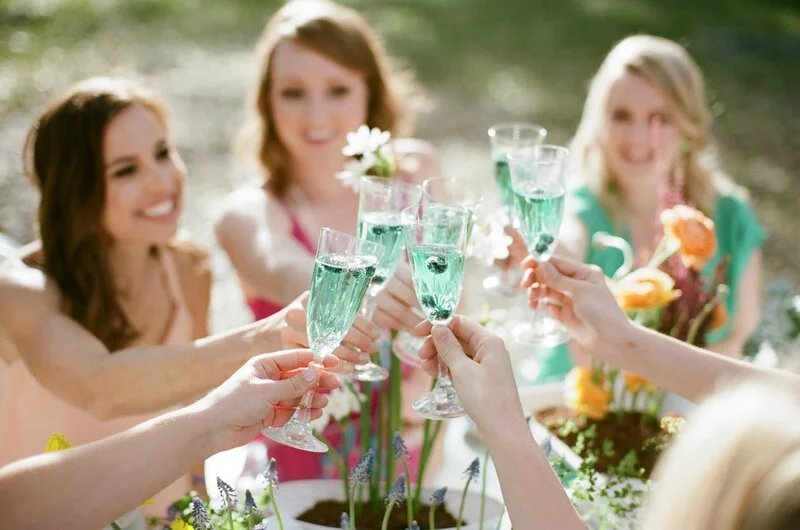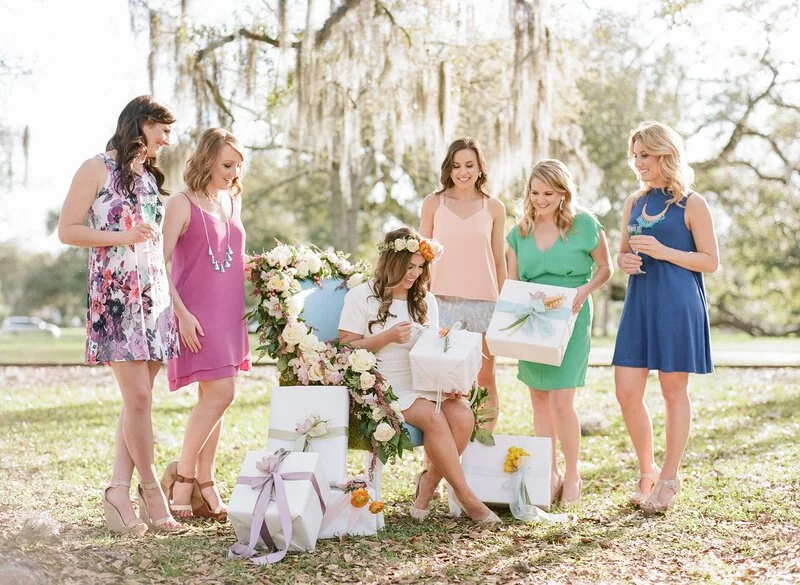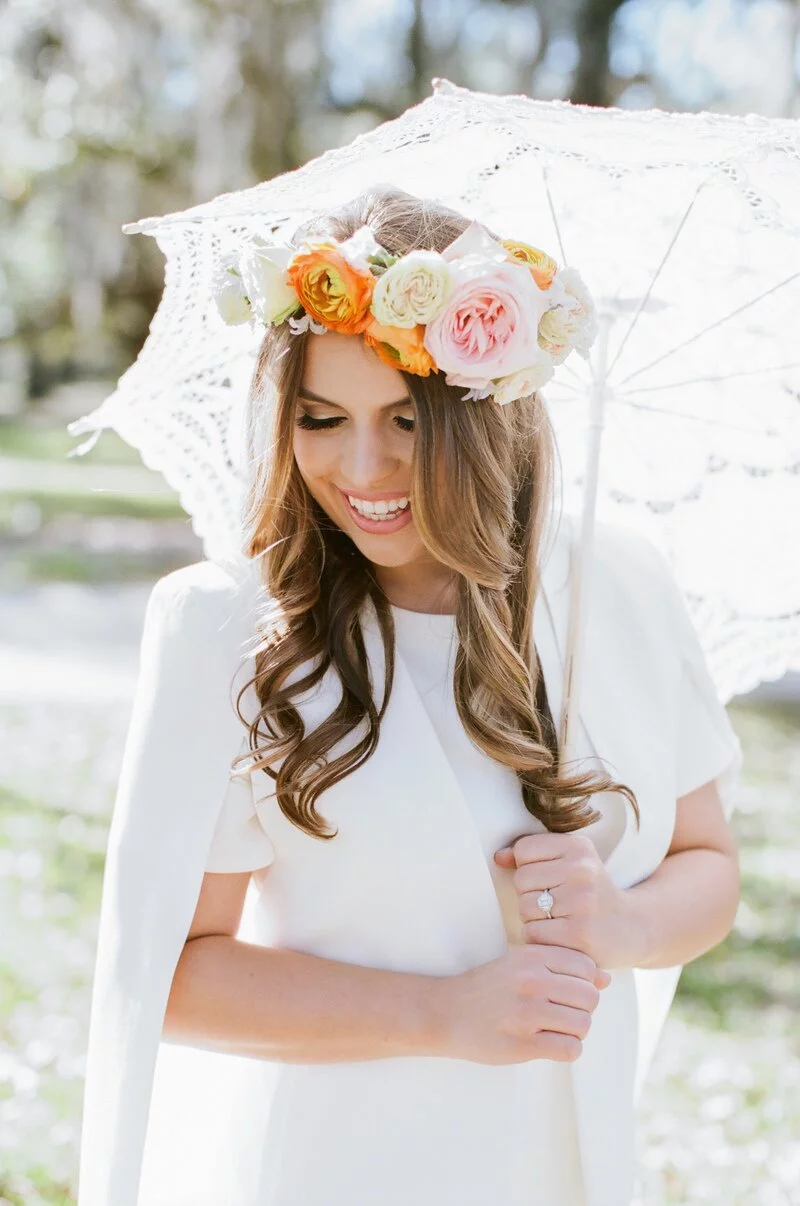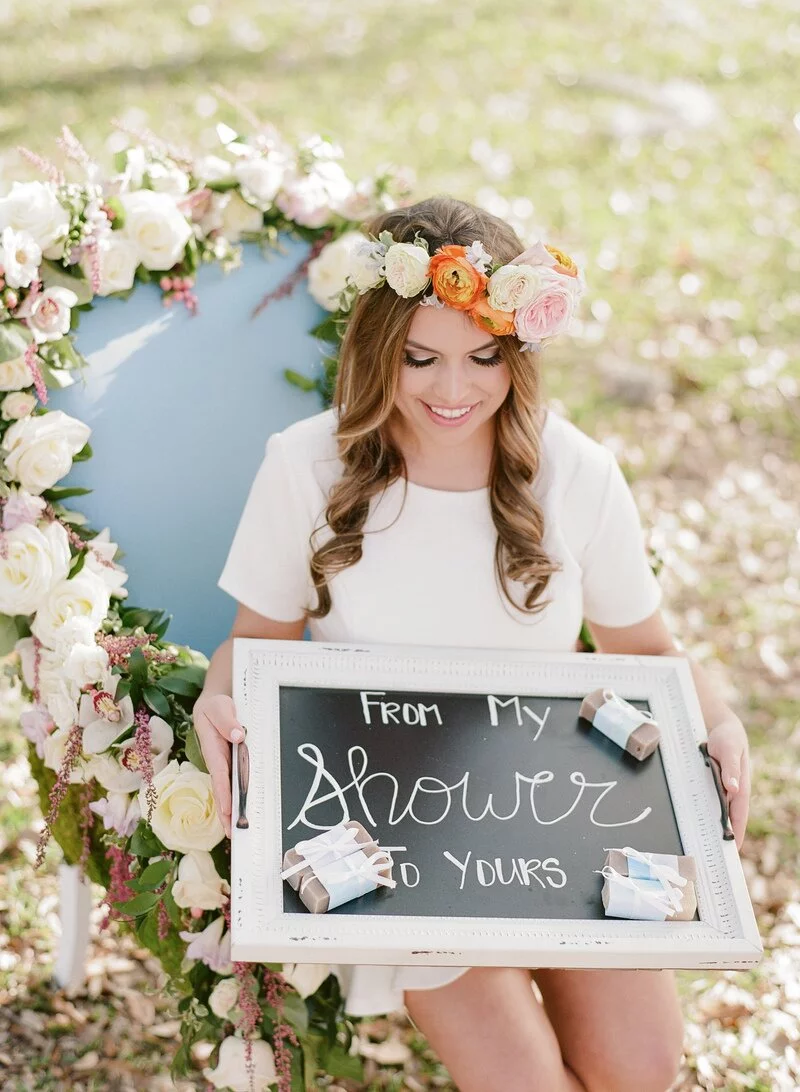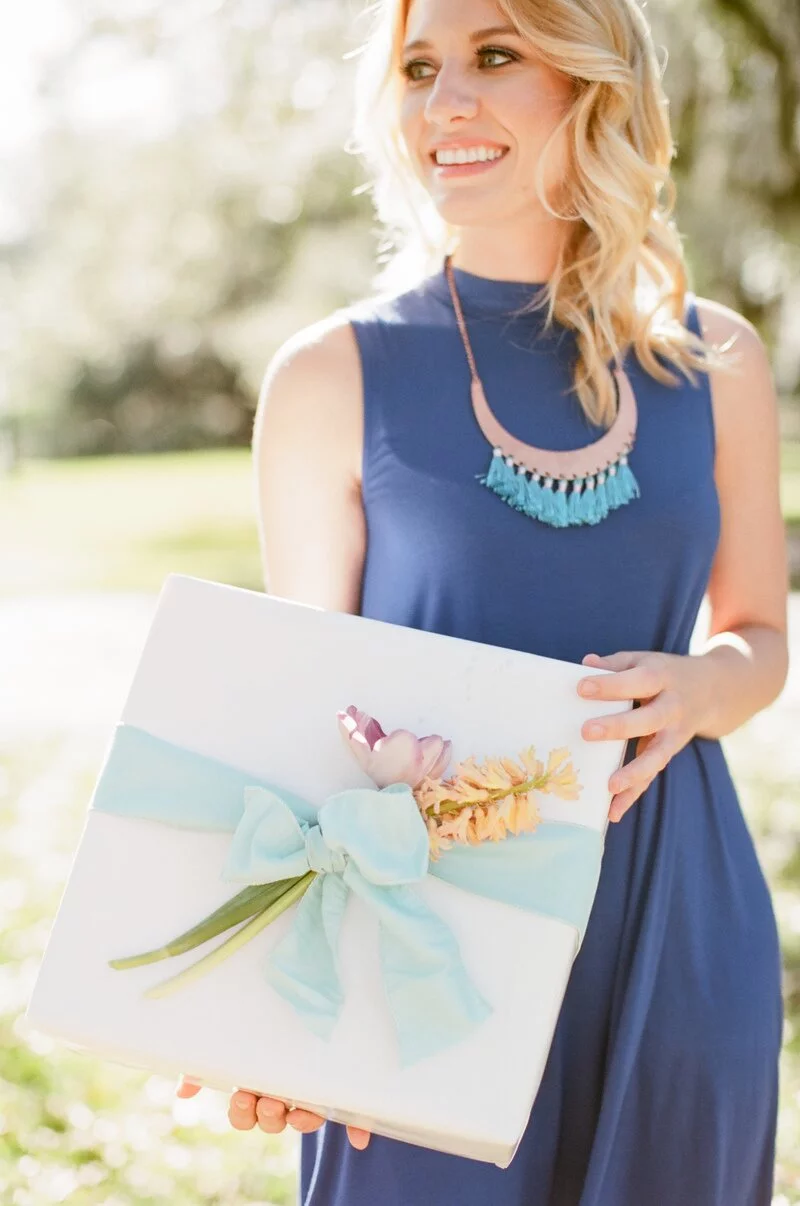 The presents are so beautifully wrapped that we would want to just display them as gifts themselves!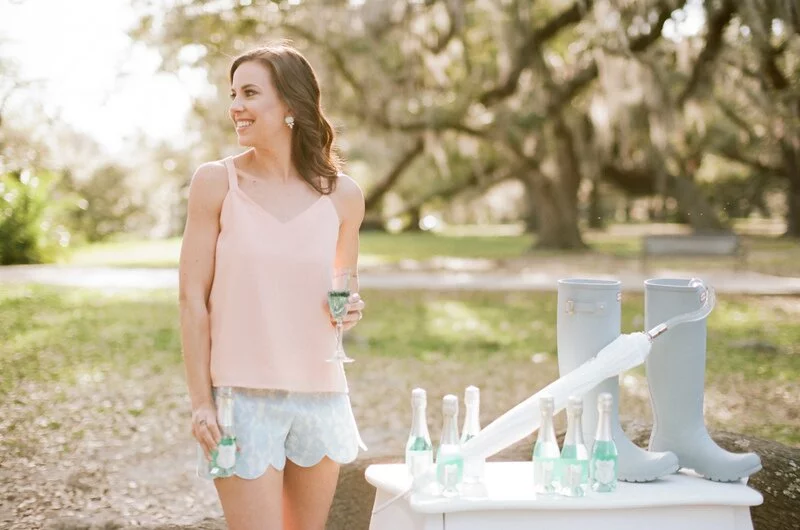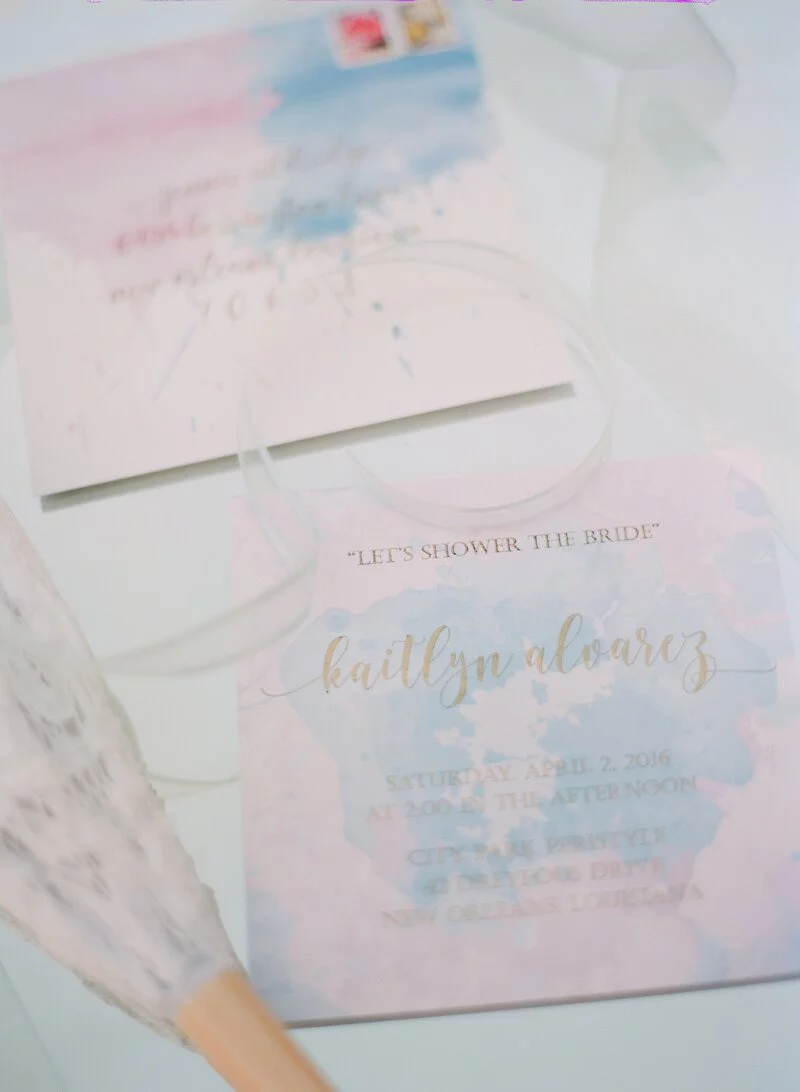 The invitations have lovely shades of pastel in watercolor with gold writing to make them seem fun yet still elegant.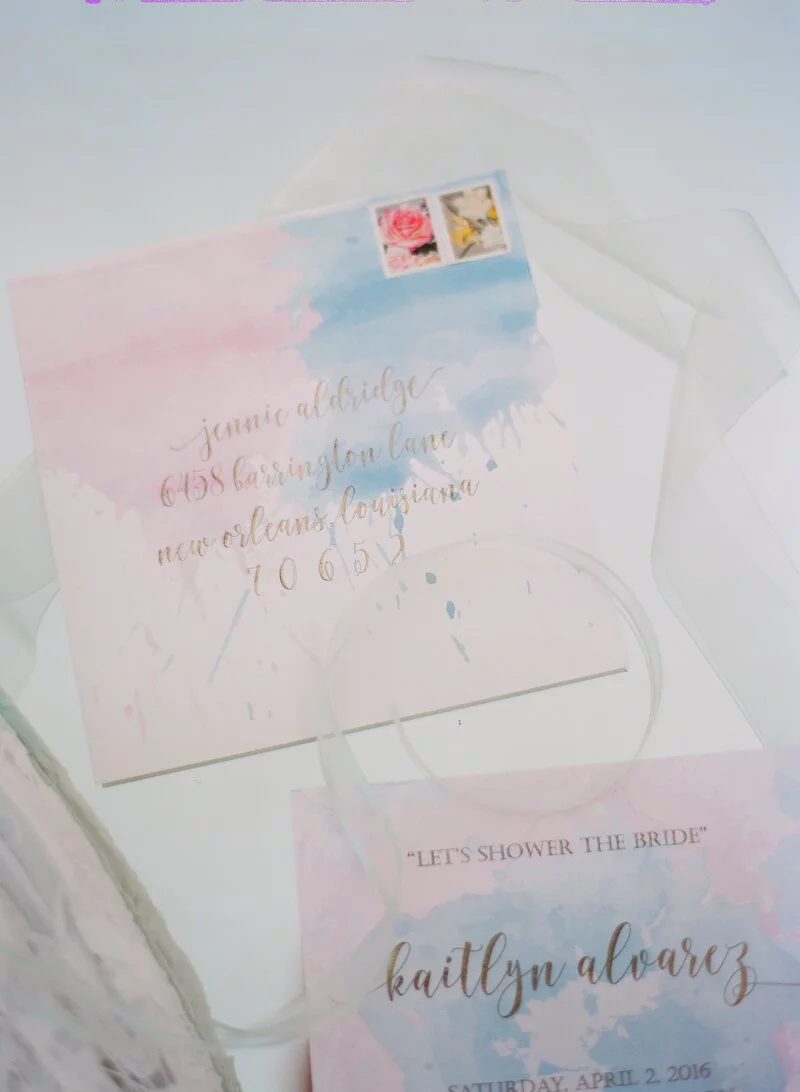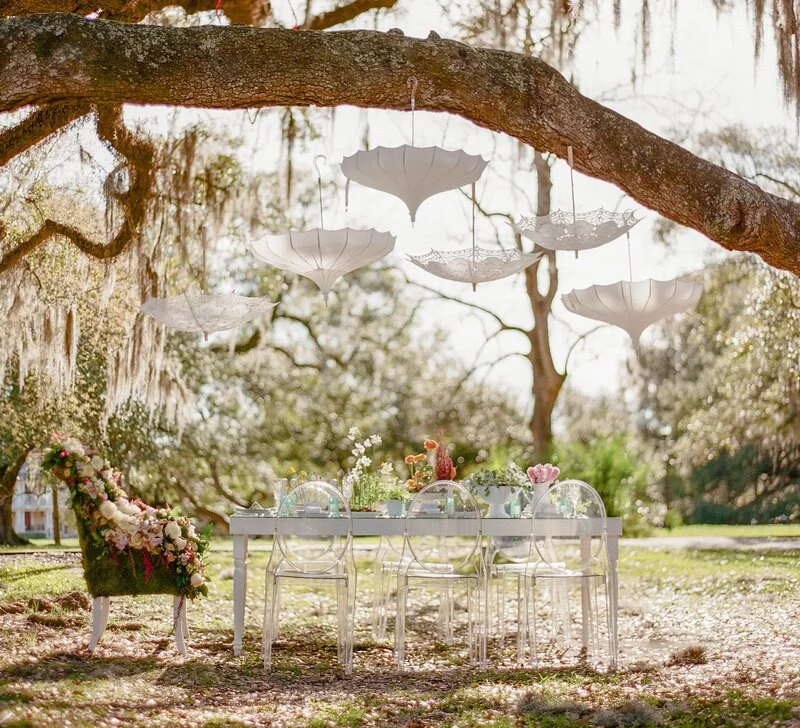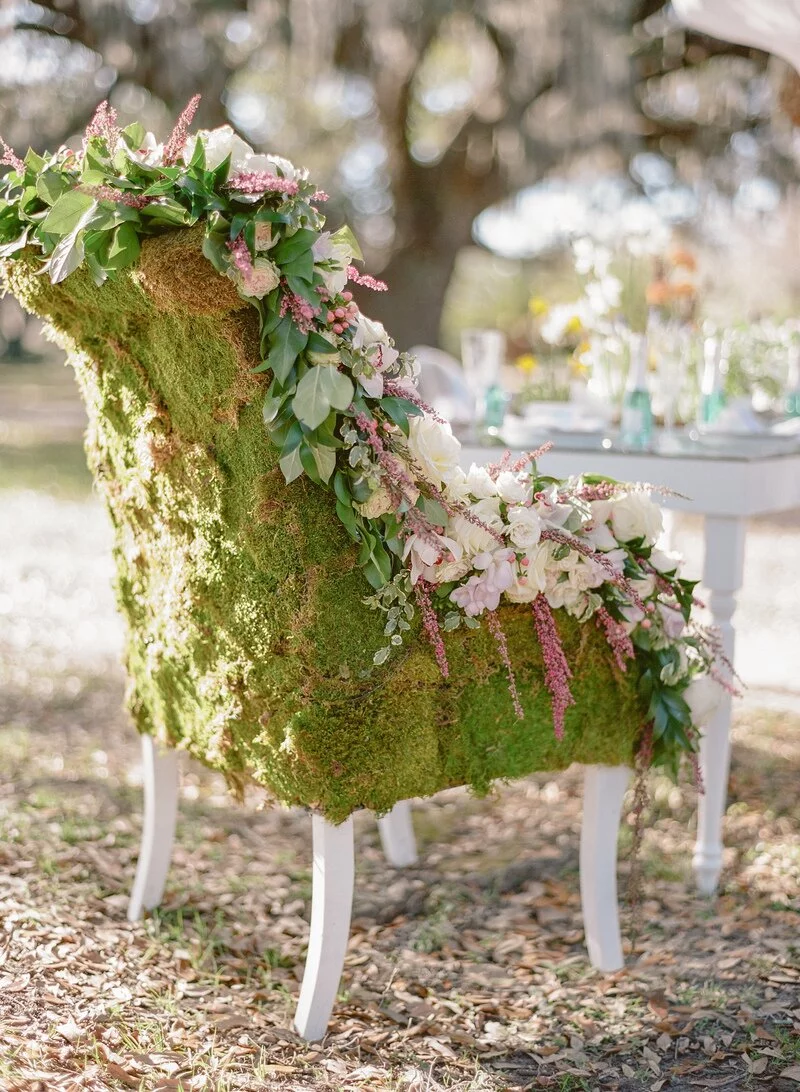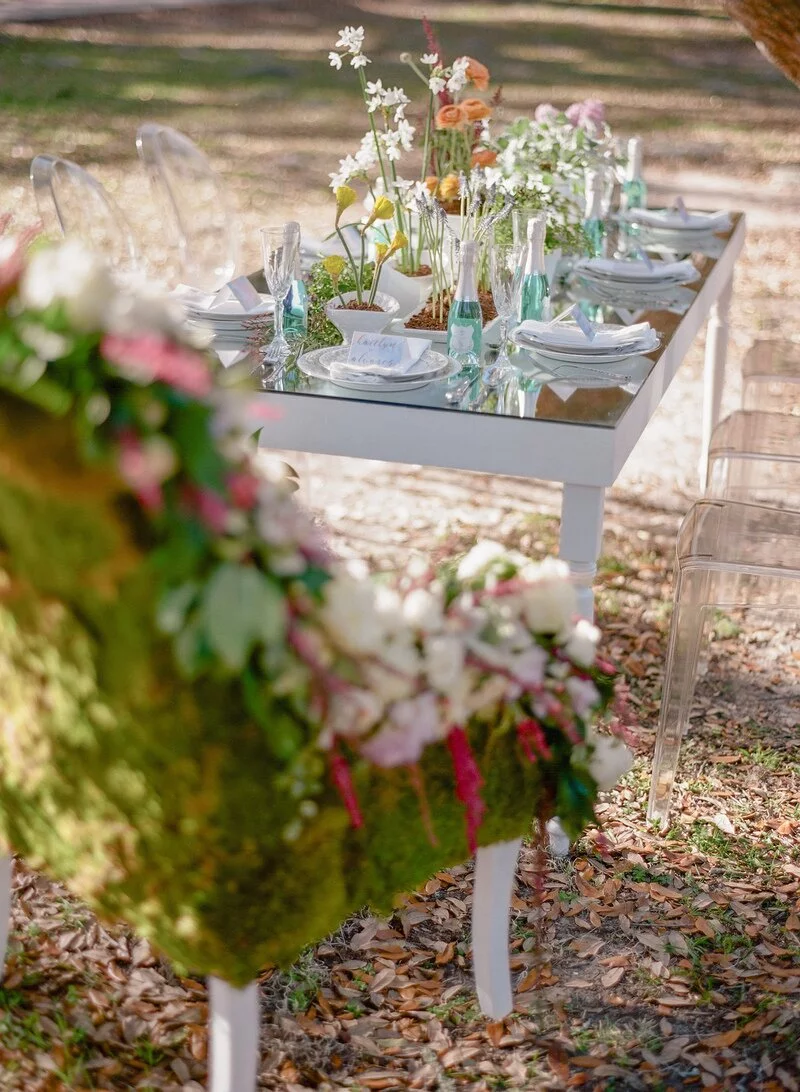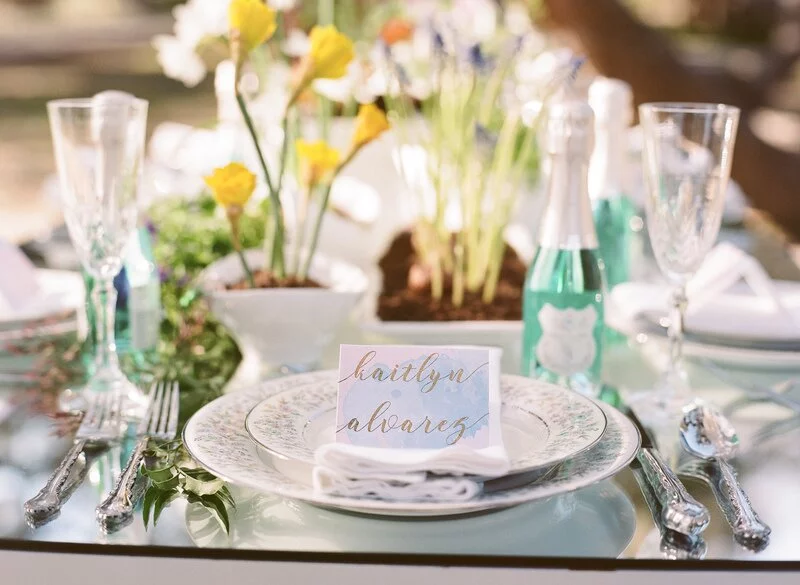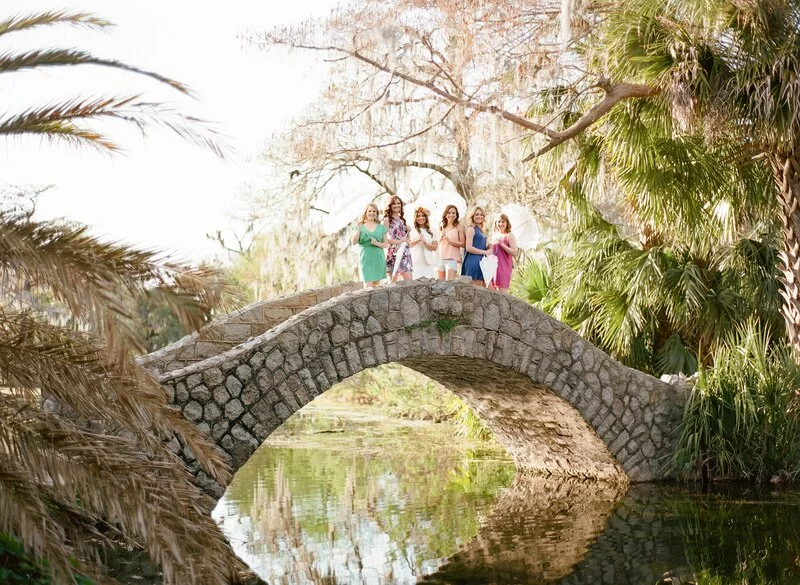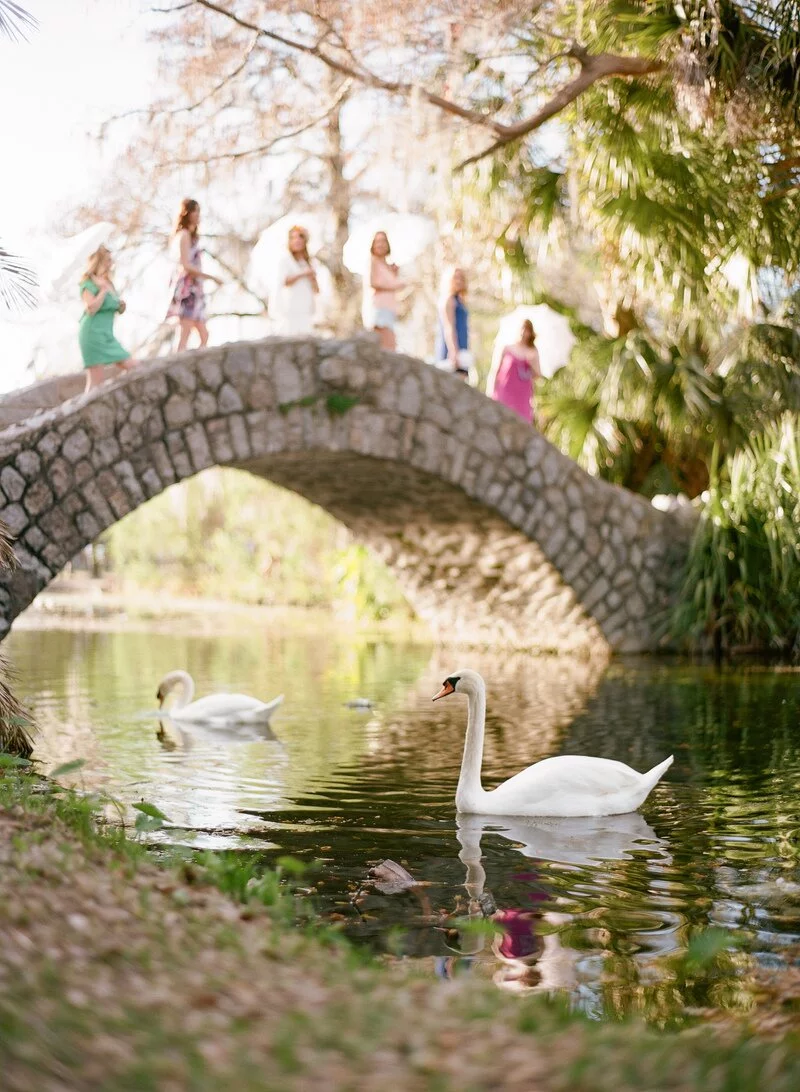 How cool is it that there were swans that were able to be a part of the special day?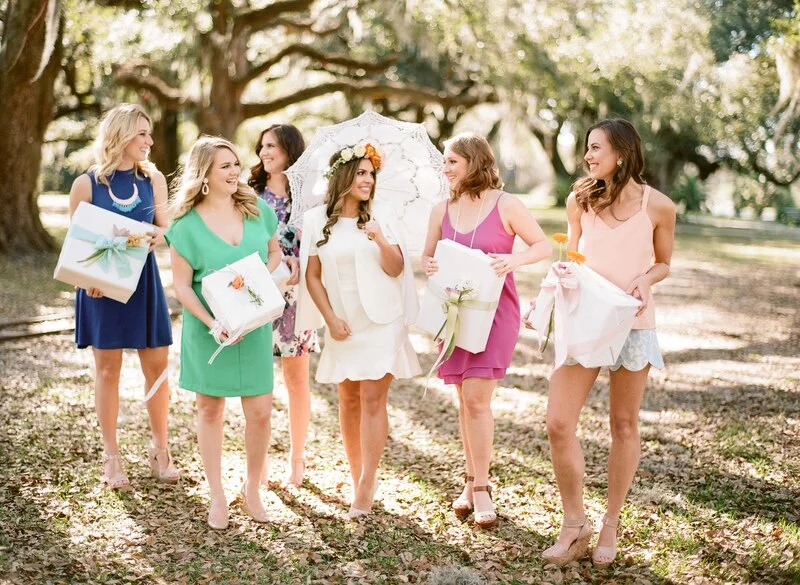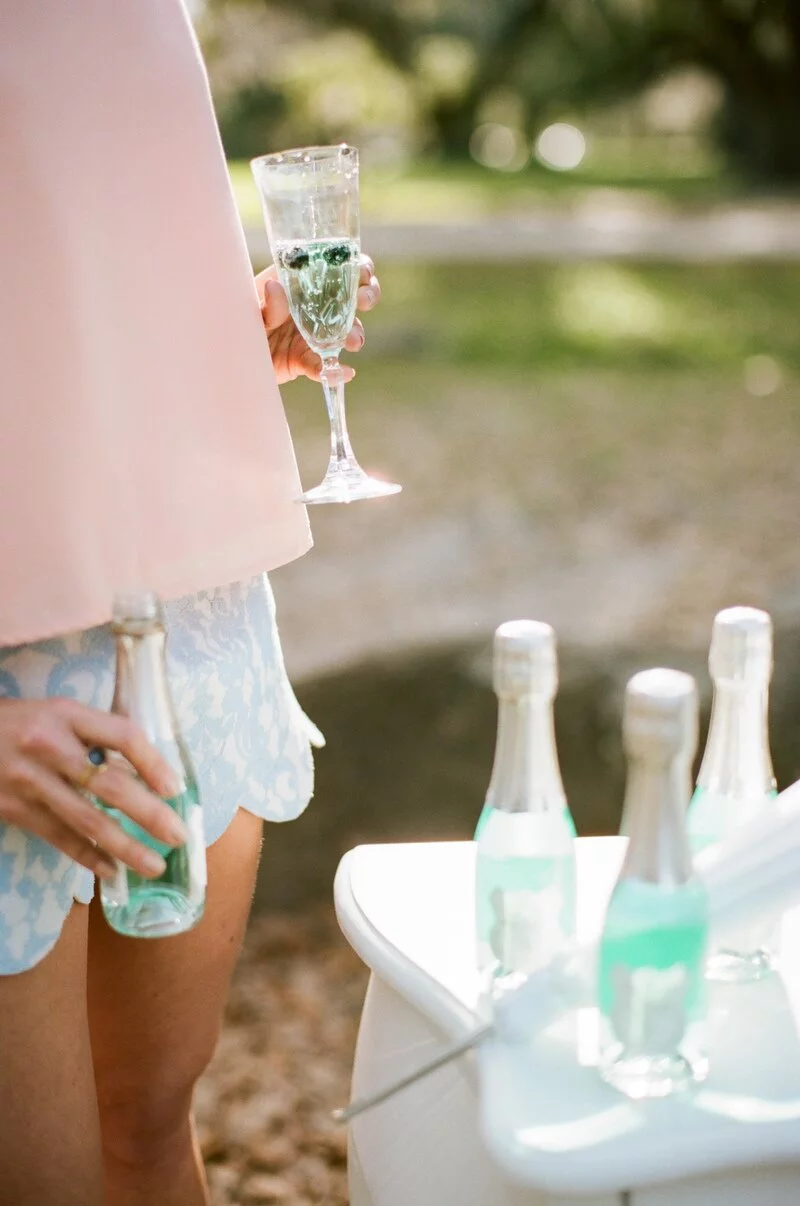 Blue bubbly helps get the party started!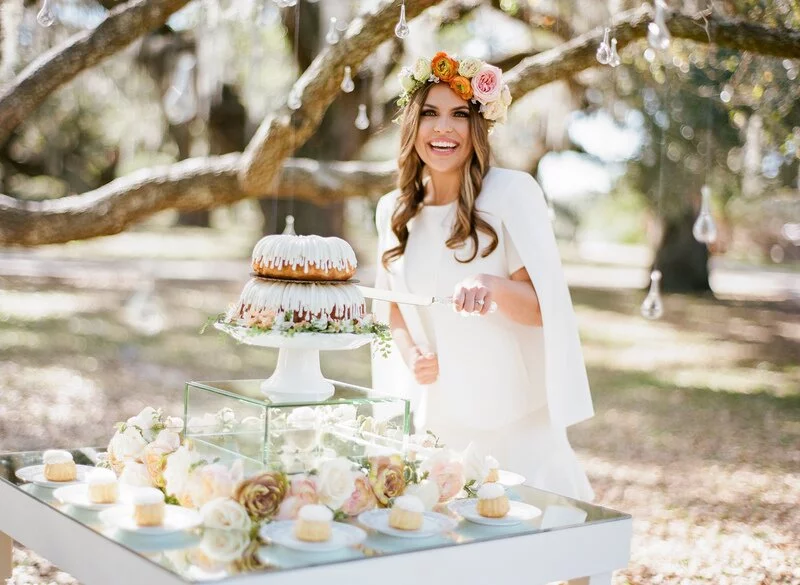 If you have never tried a Nothing Bundt Cake – drive to your nearest store right now. Seriously. They are amazing and I love that they come in personal sizes or large "cake cutting" sizes! In case you were curious… my favorite is raspberry white chocolate!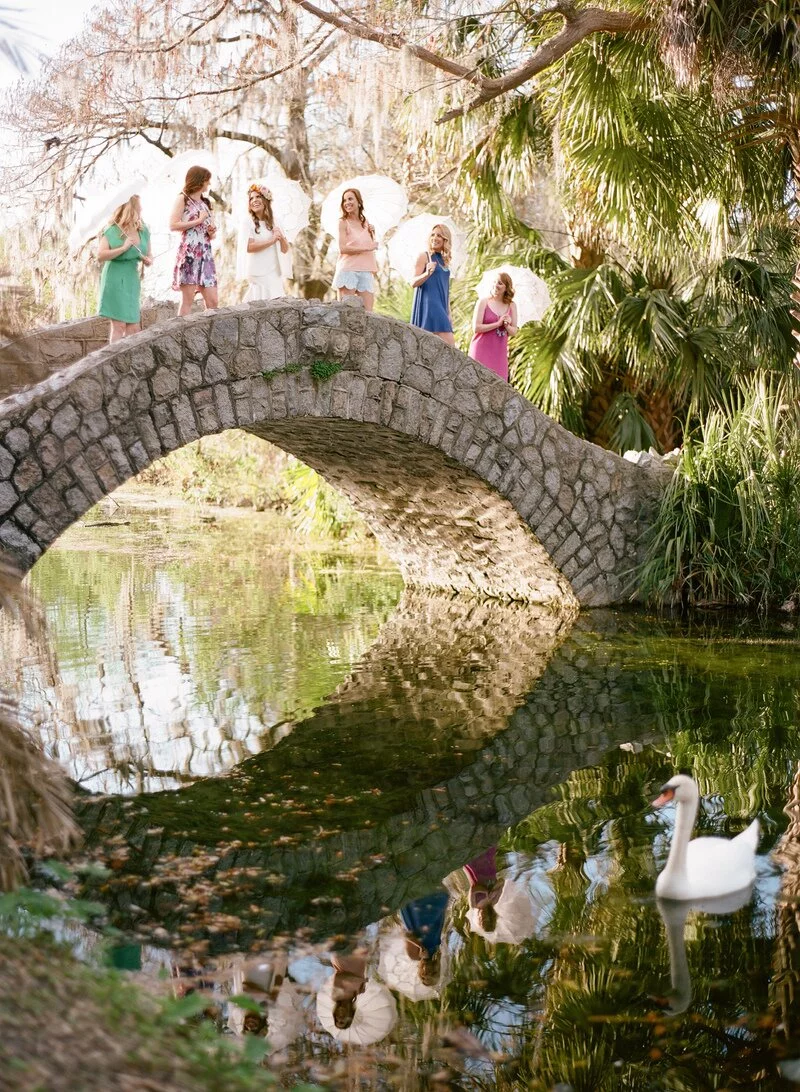 Design Team:
Photographer: Arte De Vie | Location: New Orleans City Park | Event Planner: Blue Skies Events Nola | Floral Design: Bee's Wedding Designs | Hair Stylist: Ali Vasquez | Decor: Bella Umbrella Inc. | Bakery: Nothing Bundt Cakes | Invitations: Exquisite Events Invites | Makeup Artist: Lynna Vo | Apparel: Lucy Rose |