As the fall season comes to a close and we move in to winter, our last fall session this year is Megan and Jeff's Farmhouse Fall Engagement. Their photographer Kelli Wilke Photography had to convince the high school sweethearts to have an engagement shoot (in order to practice for the wedding, which by the way, we totally agree with!) and they were able to capture all of the gorgeous fall colors right before the leaves fell from the trees.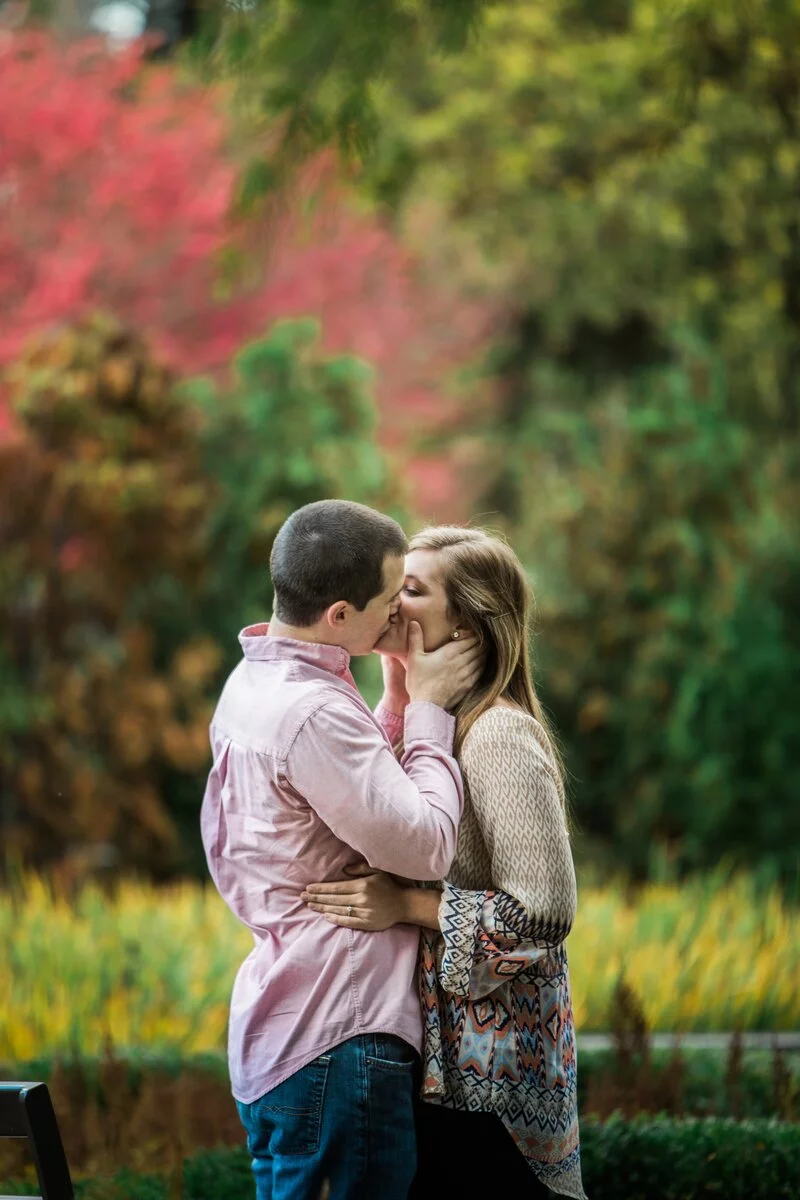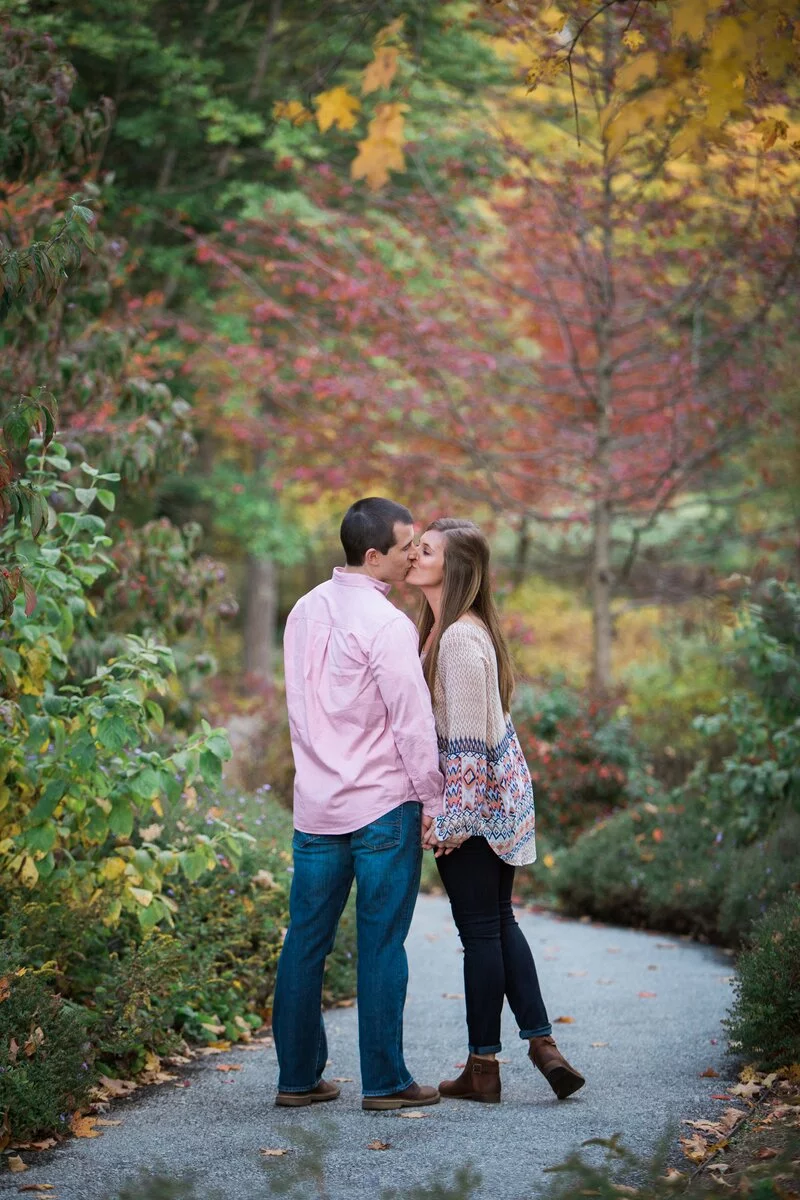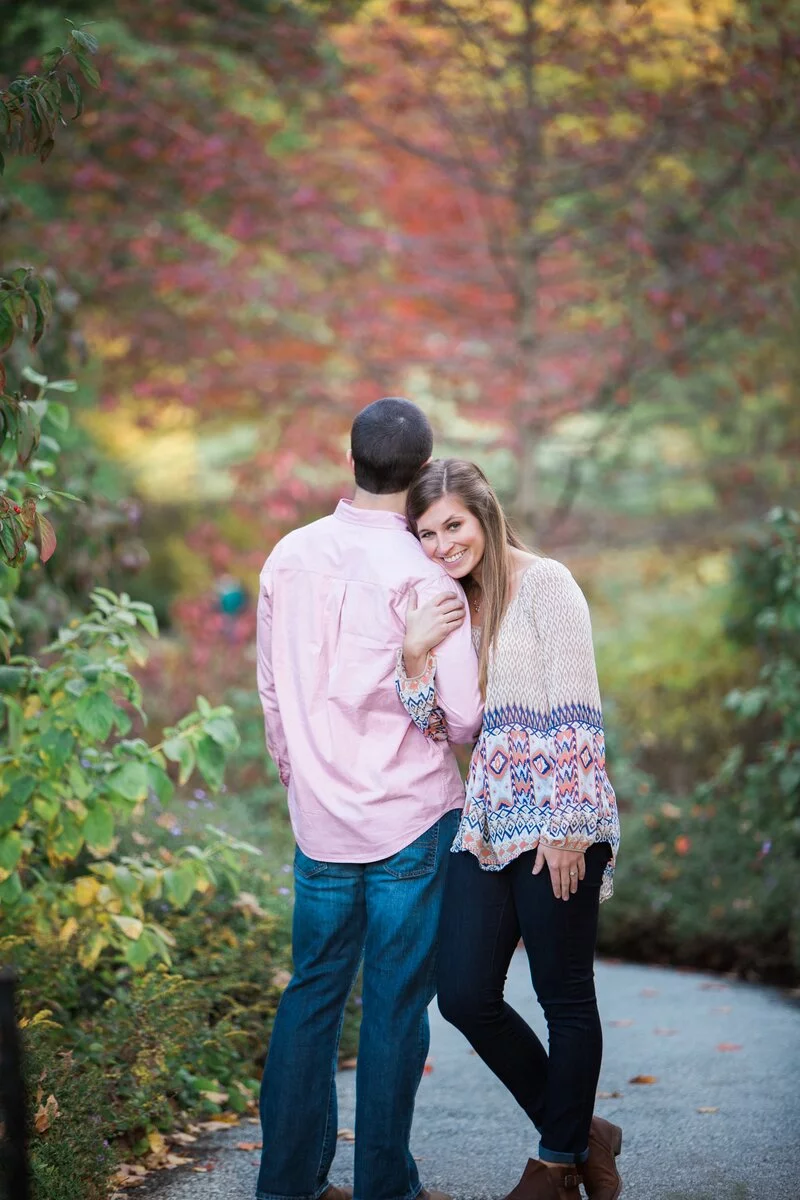 How did you two meet?
We met at a party in high school!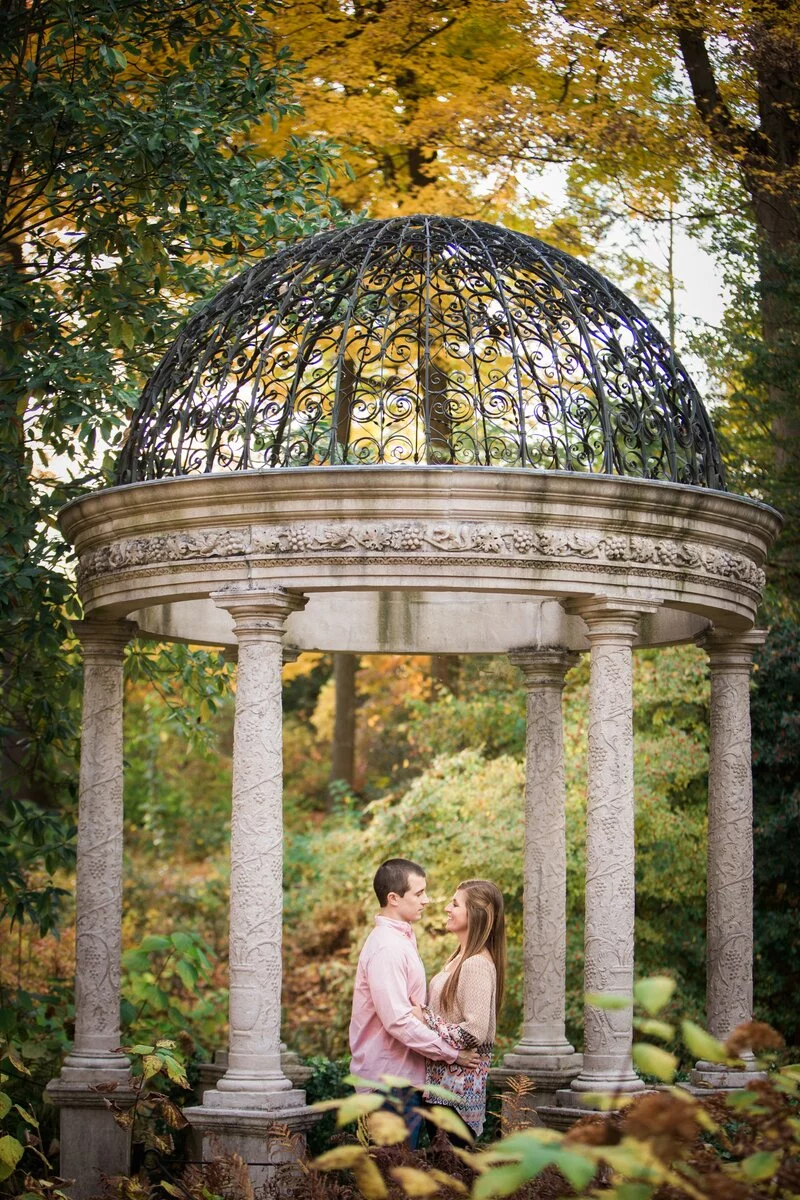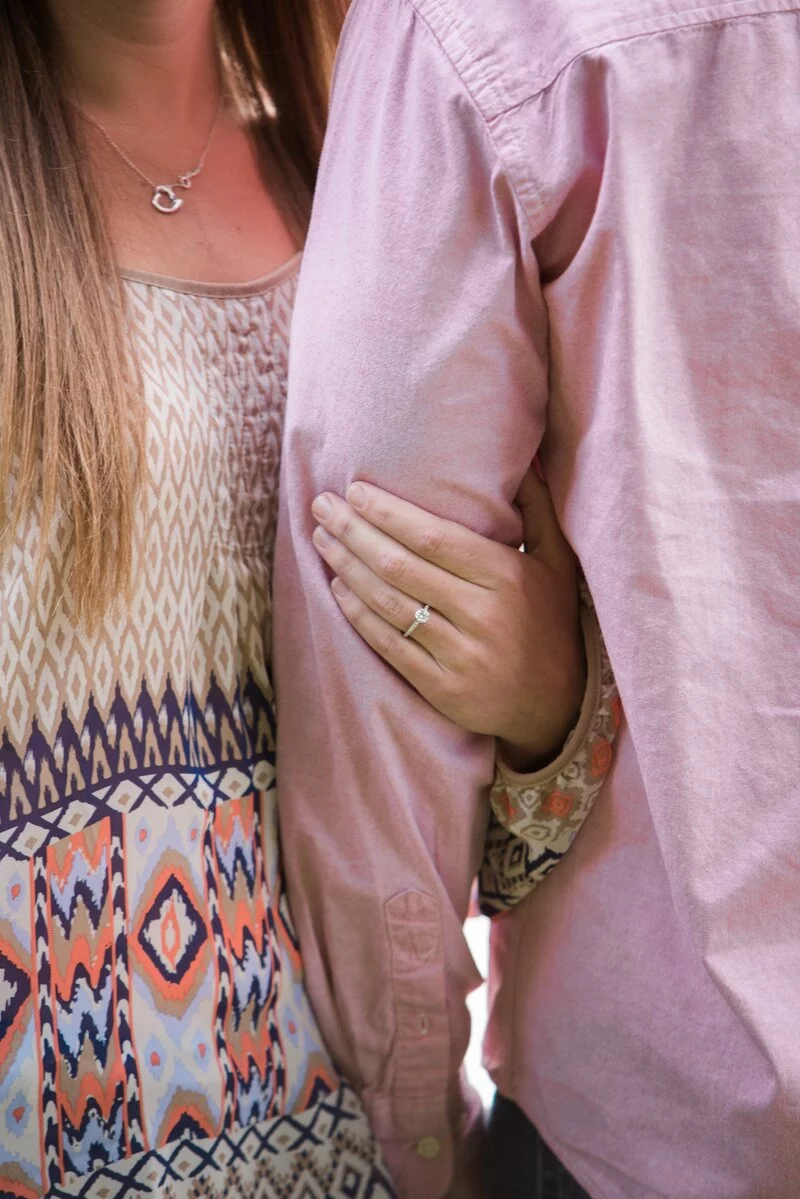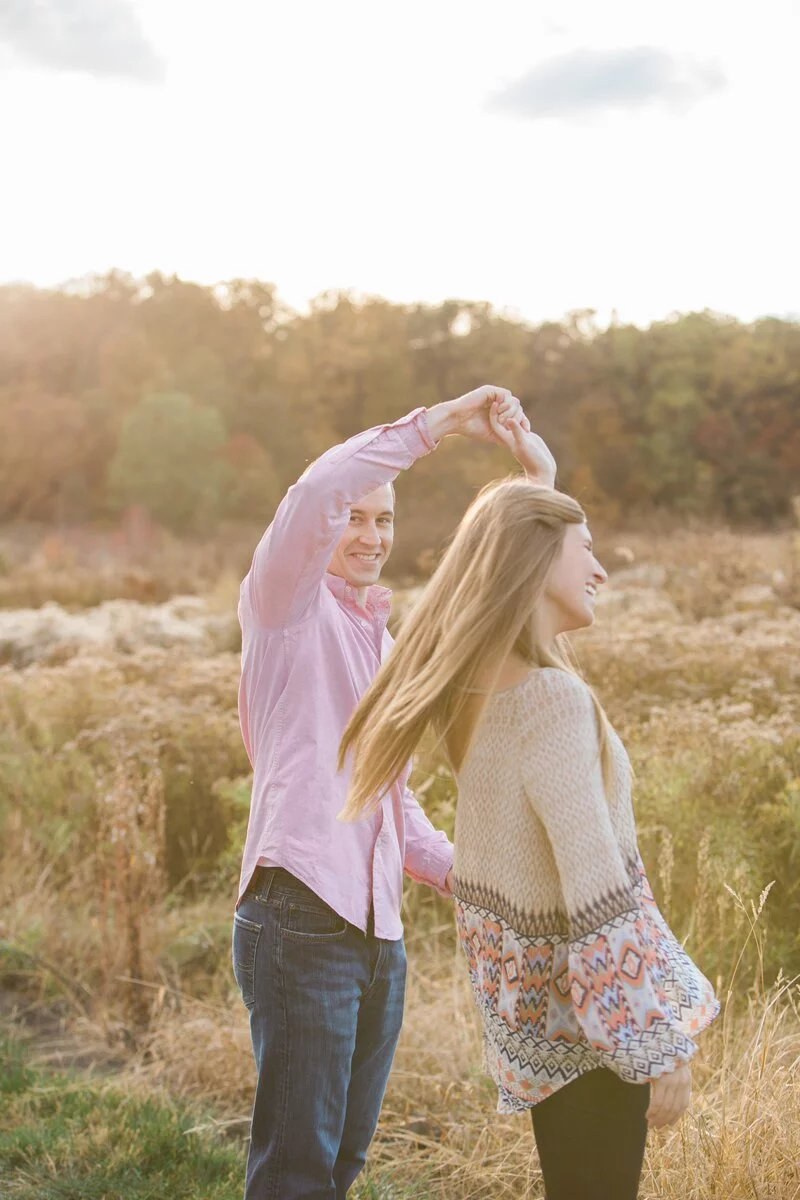 Tell us about the proposal.
We went to visit one of our friends who had just moved to Chicago. We went up to their rooftop to check out the views of Chicago's Lake Shore Drive and Lake Michigan. We were all taking pictures with Lake Michigan in the back, when Jeffrey got on one knee and proposed!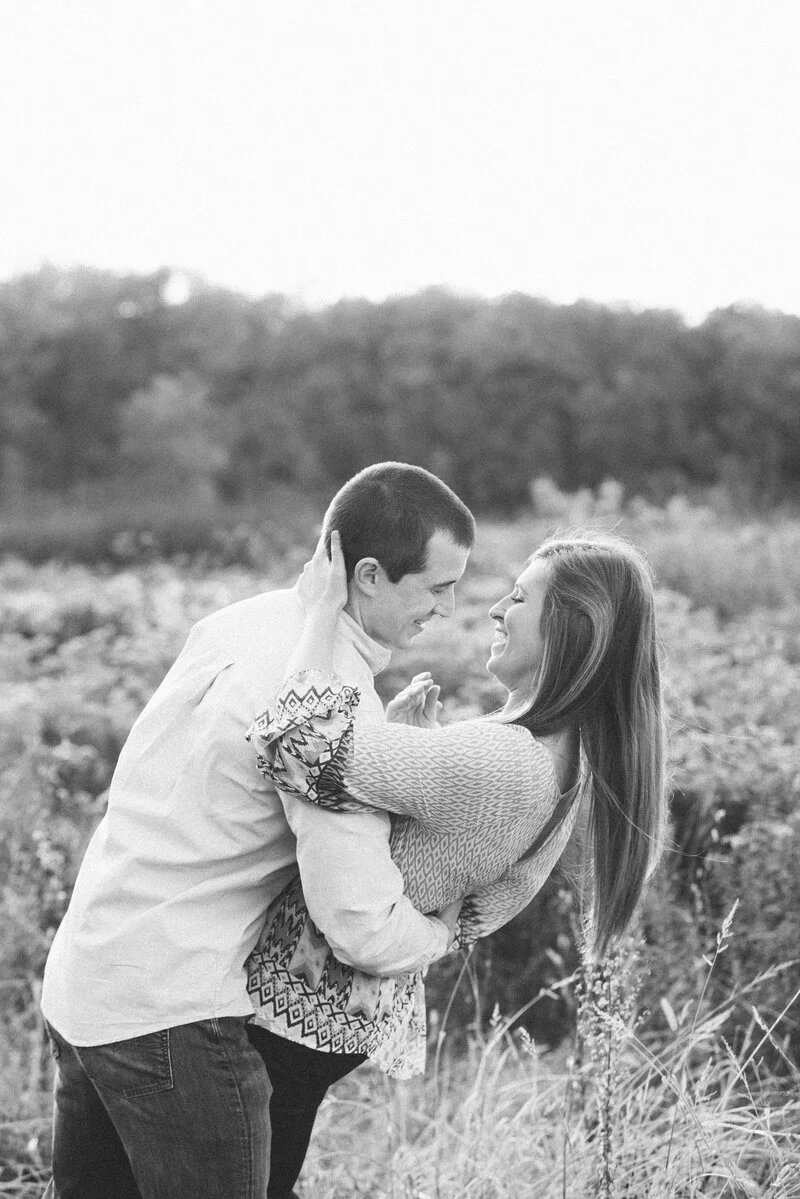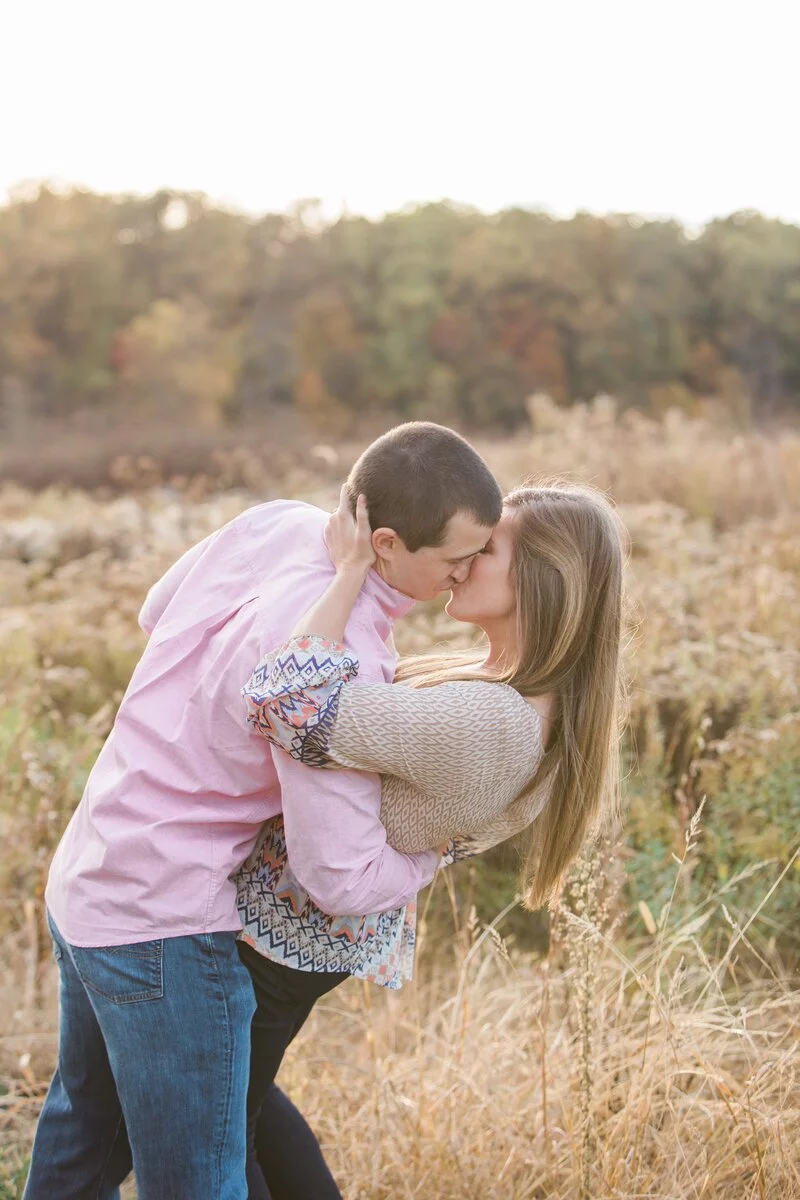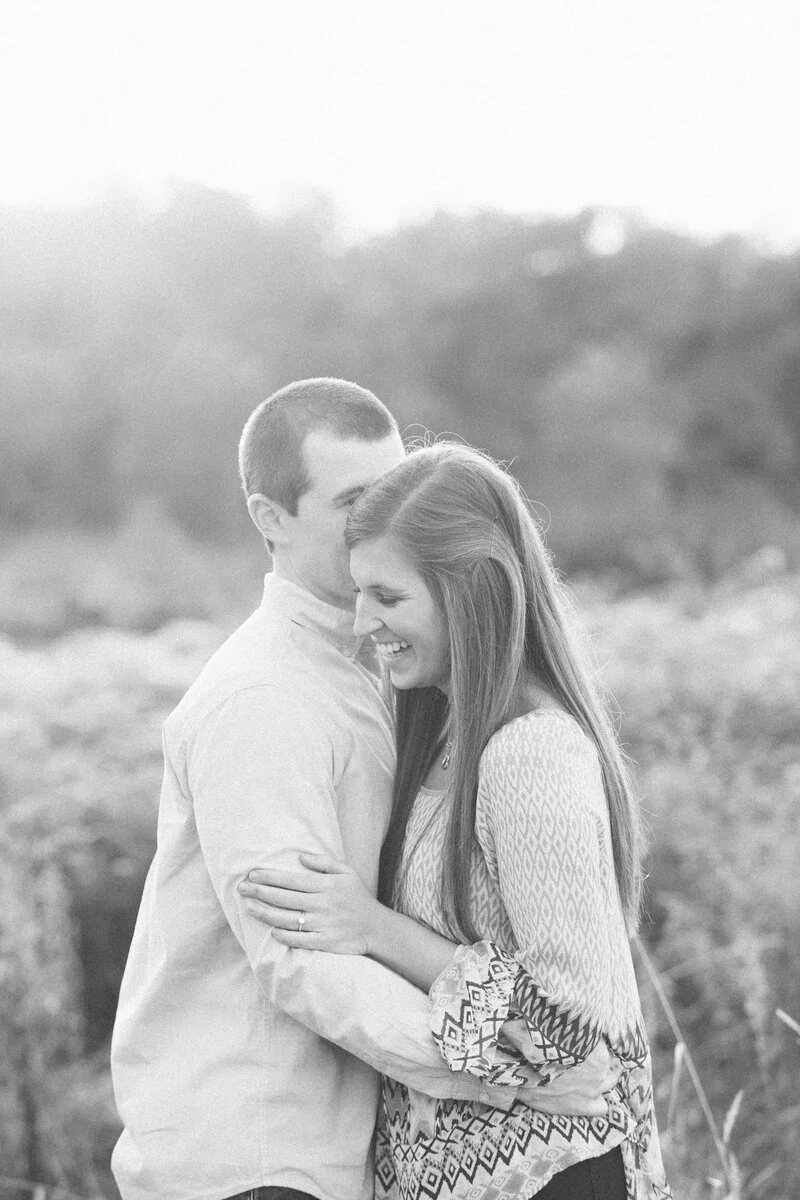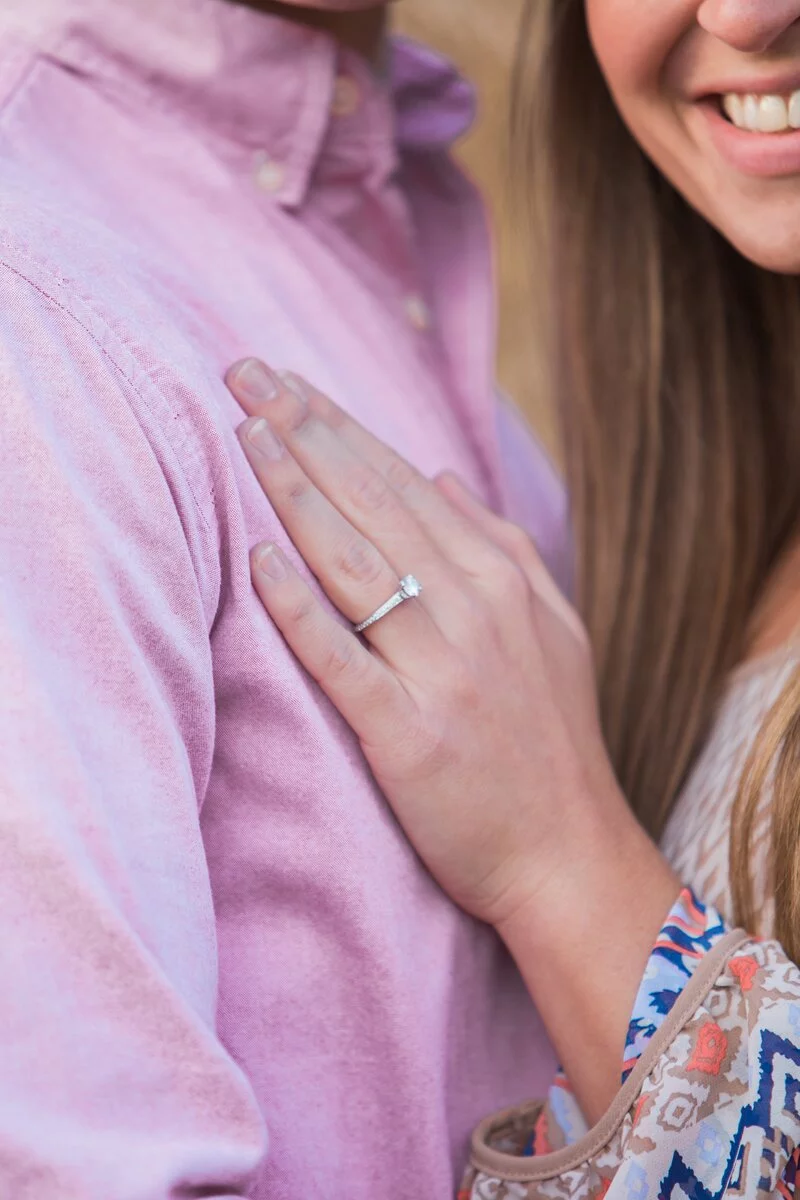 Tell us about the ring!
Jeffrey designed my ring himself! It is a round solitaire diamond with a diamond band.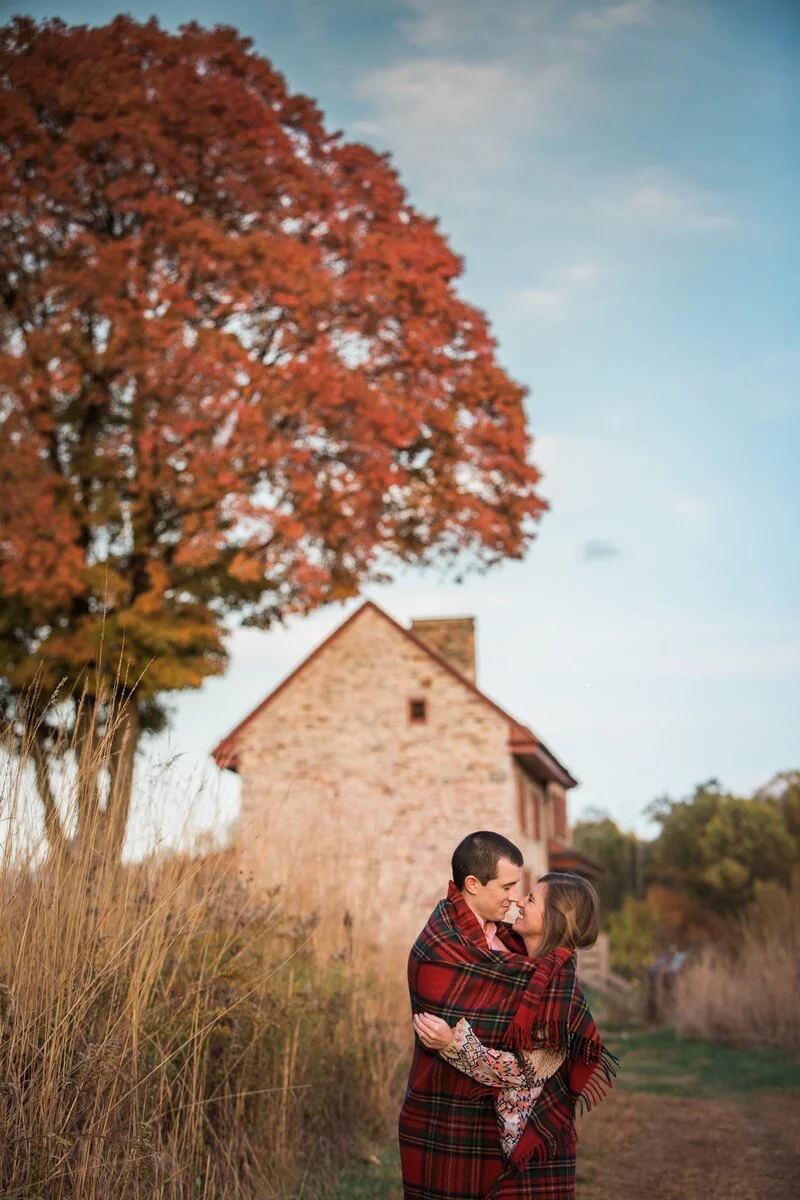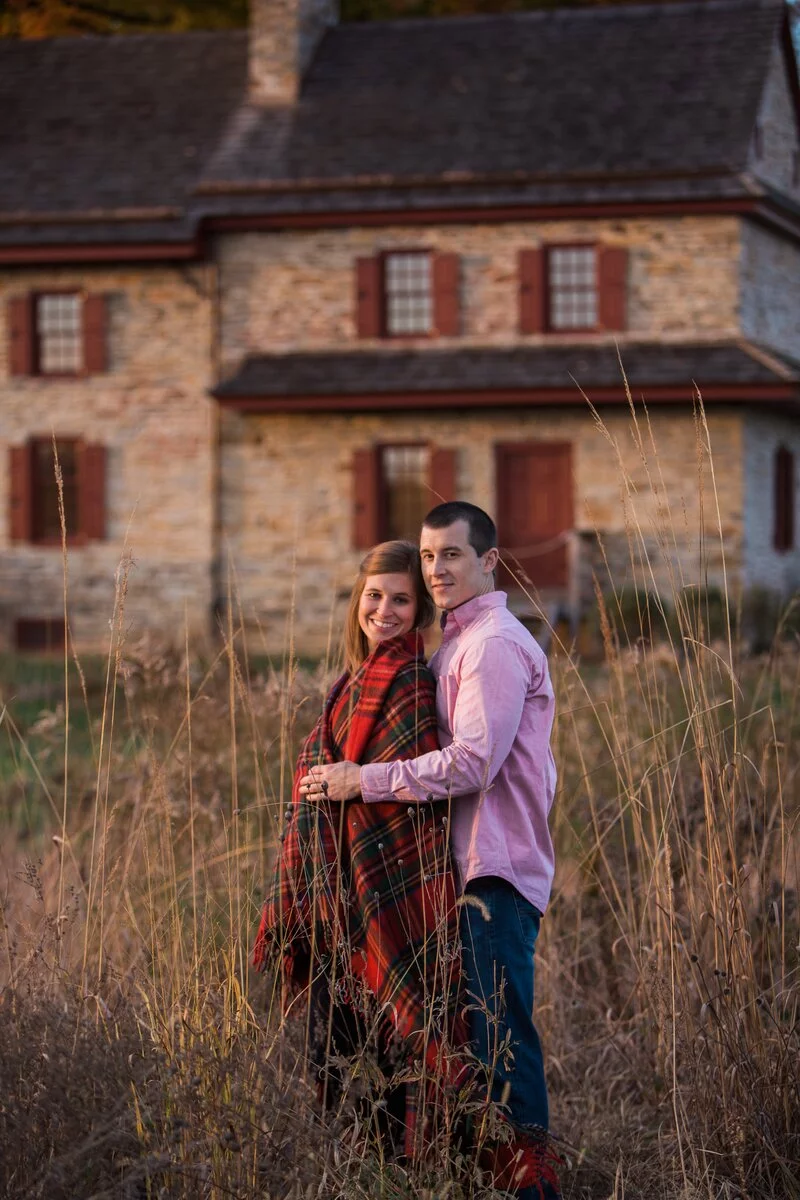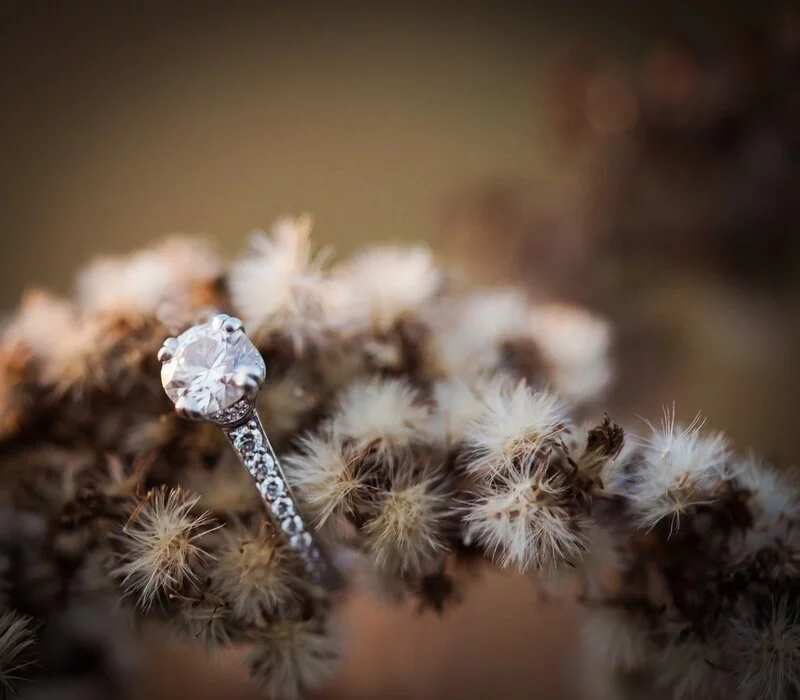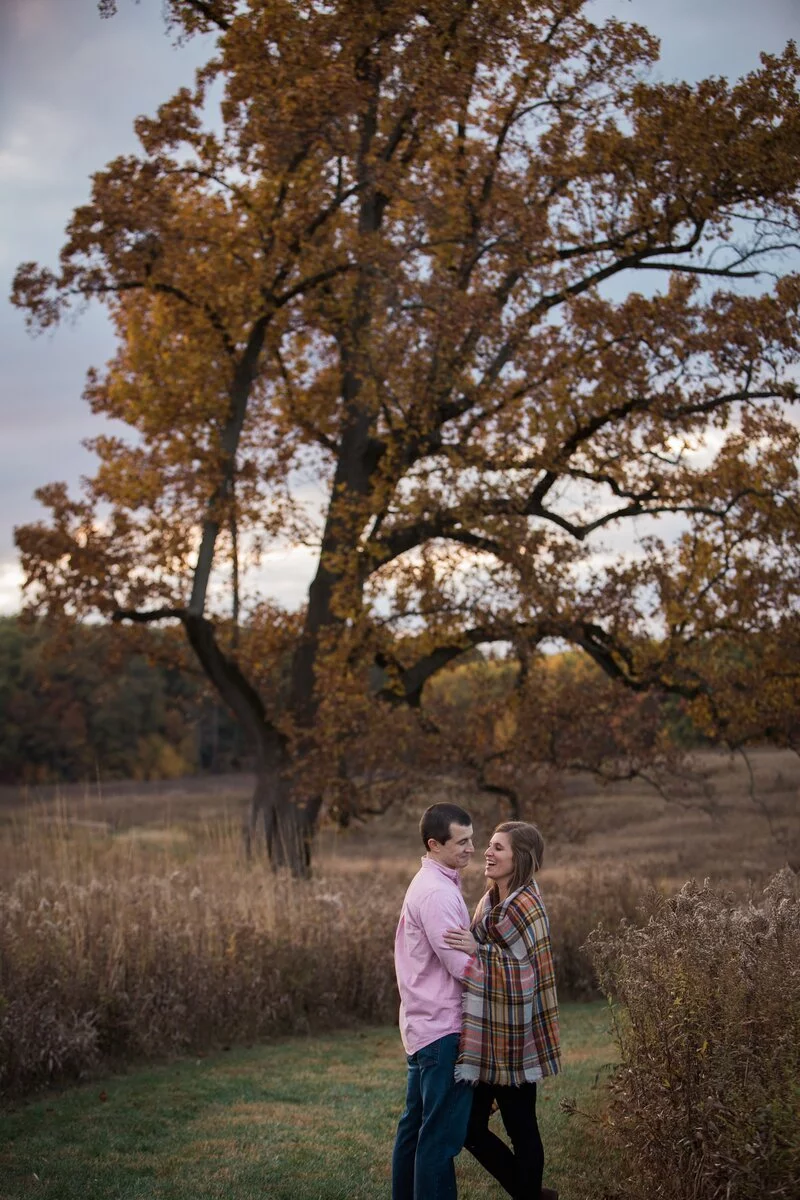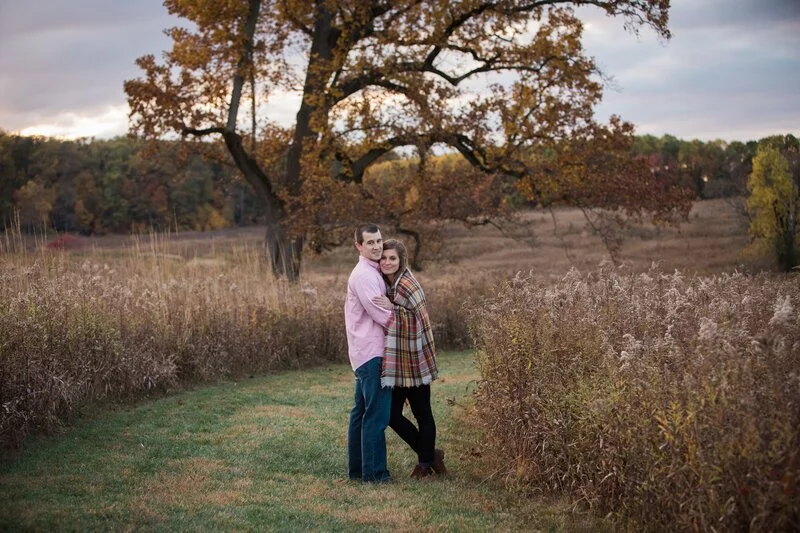 What was the inspiration behind your engagement photo shoot? Where did you have your pictures done and why did you choose it?
Our photographer, Kelli Wilke, suggested Longwood Gardens in Kennett Square, PA because of how beautiful the trees and gardens are in the fall time! We just walked around and explored all the different gardens with Kelli! We actually found the beautiful open field where we took most of our pictures by accident! Kelli had never been back in that area of Longwood Gardens either! It ended up being such a fun day!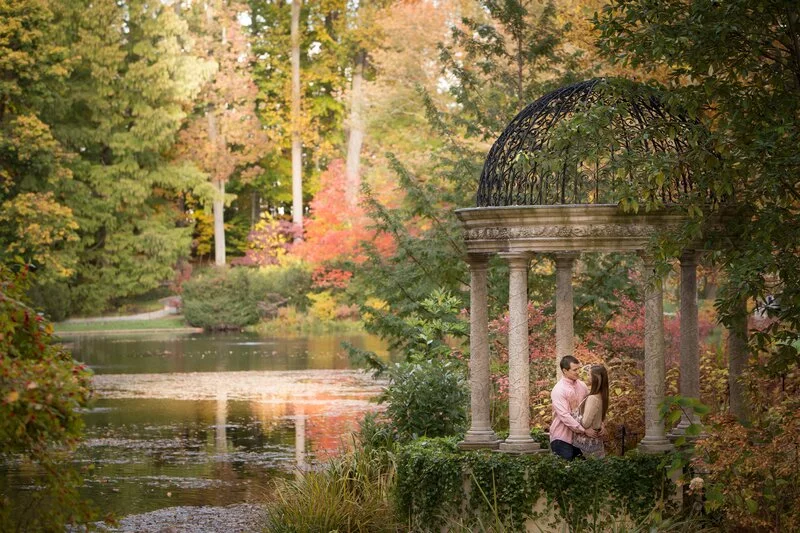 Photographer: Kelli Wilke Photography | Location: Longwood Gardens