Kelly & Sean only lived about 5 minutes away from each other their whole lives, but they didn't actually meet until one fateful night at a concert with friends in 2009. The two have been inseparable since and so Sean, equipped with Kelly's Grandmother's ring, got down on one knee and asked if she would spend the rest of her life with him. Their Moody Lake Engagement shows both a dark and passionate side to the couple, while still highlighting their fun and flirty side. We love that they chose to wear all black for some of the shots and when they had the deep green evergreens behind them, photographer Elizabeth Lloyd Photography truly created some magical photographs!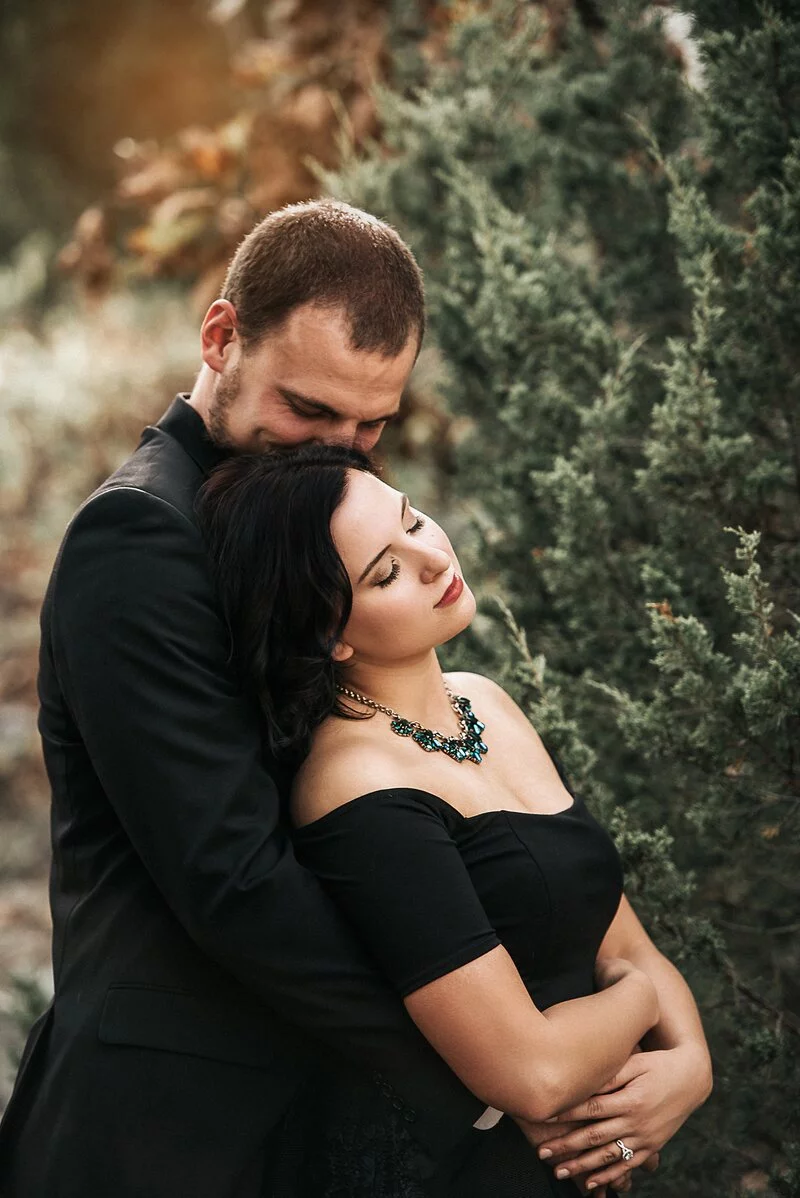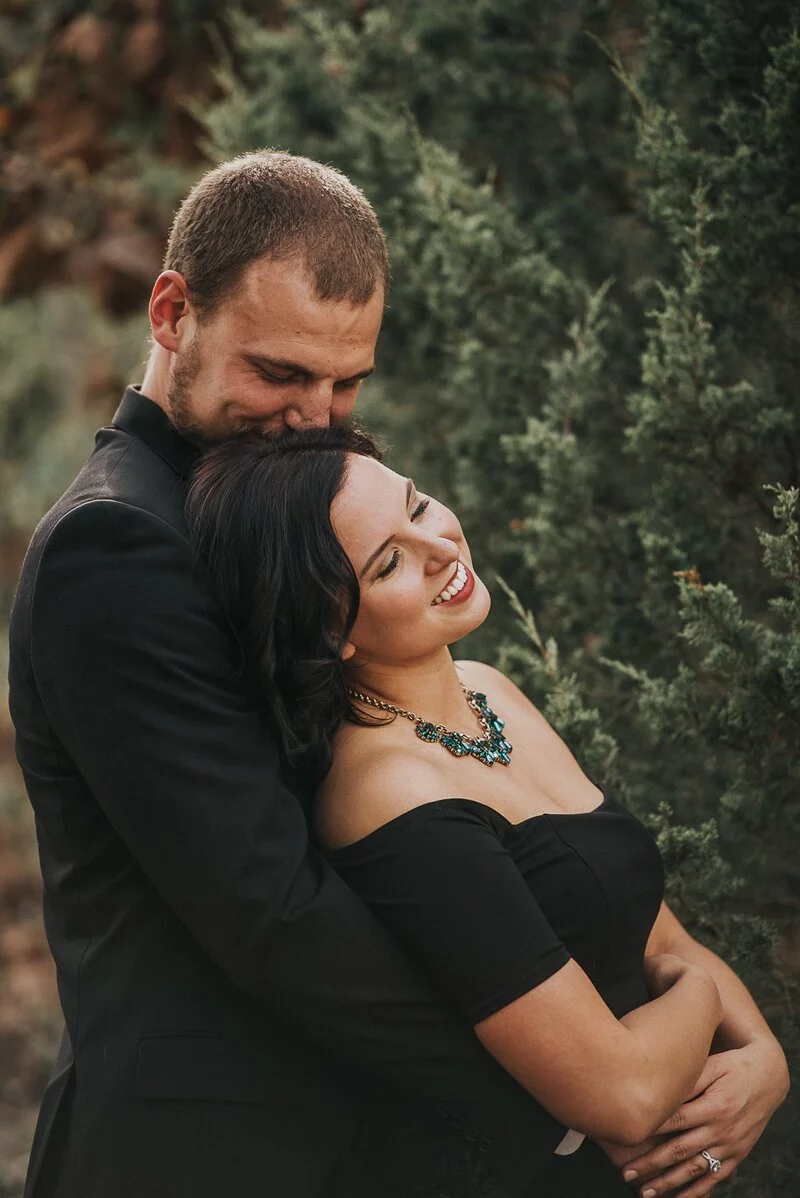 How did you two meet?
We met at a concert in 2009. Sean was my best friend's older brother's ex-girlfriend's little sister's ex-boyfriend's best friend. He asked for my number and the rest was history.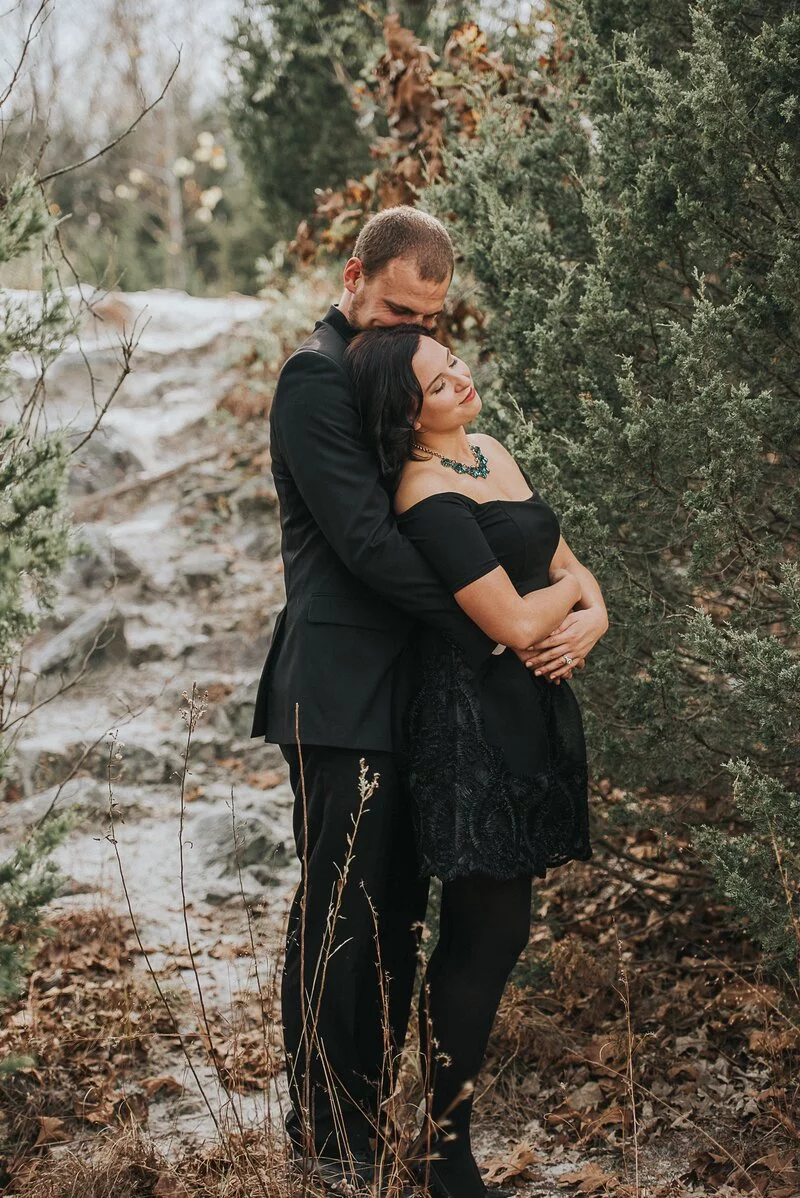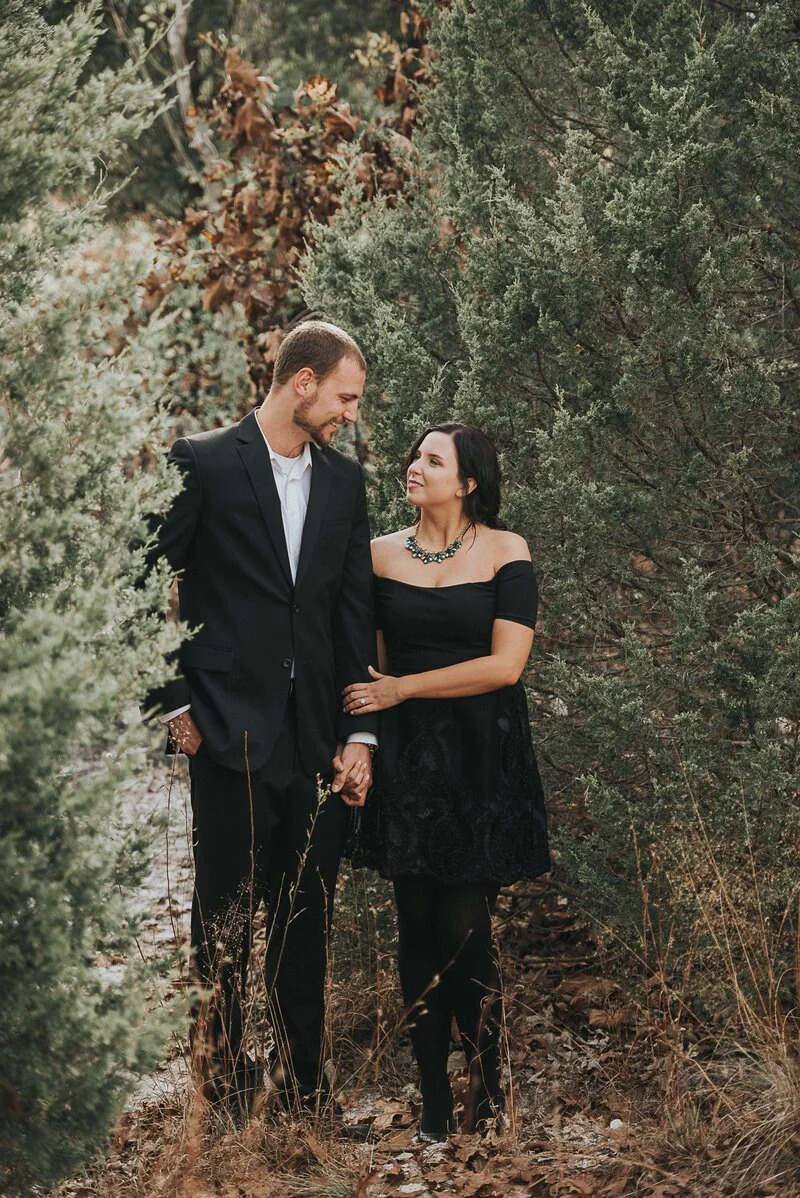 What was your first date like?
We went to see "The Hangover". It's a pretty crude movie for a first date, but on my sister and her husband's first date they saw "Old School", so I took it as a sign.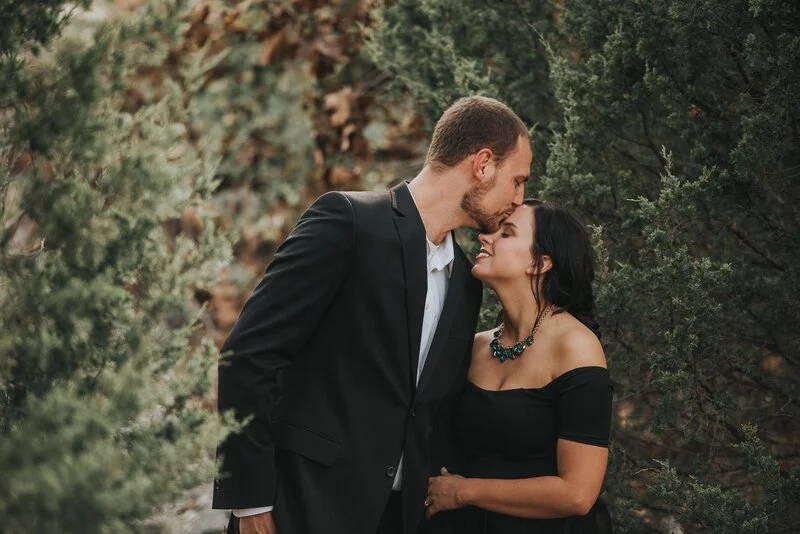 Tell us about the proposal.
It was the weekend before my birthday and he wanted to do something special. So we took a road trip to Nashville, TN. We went out to dinner and took a walk down the riverfront. He got down on one knee and asked me to marry him.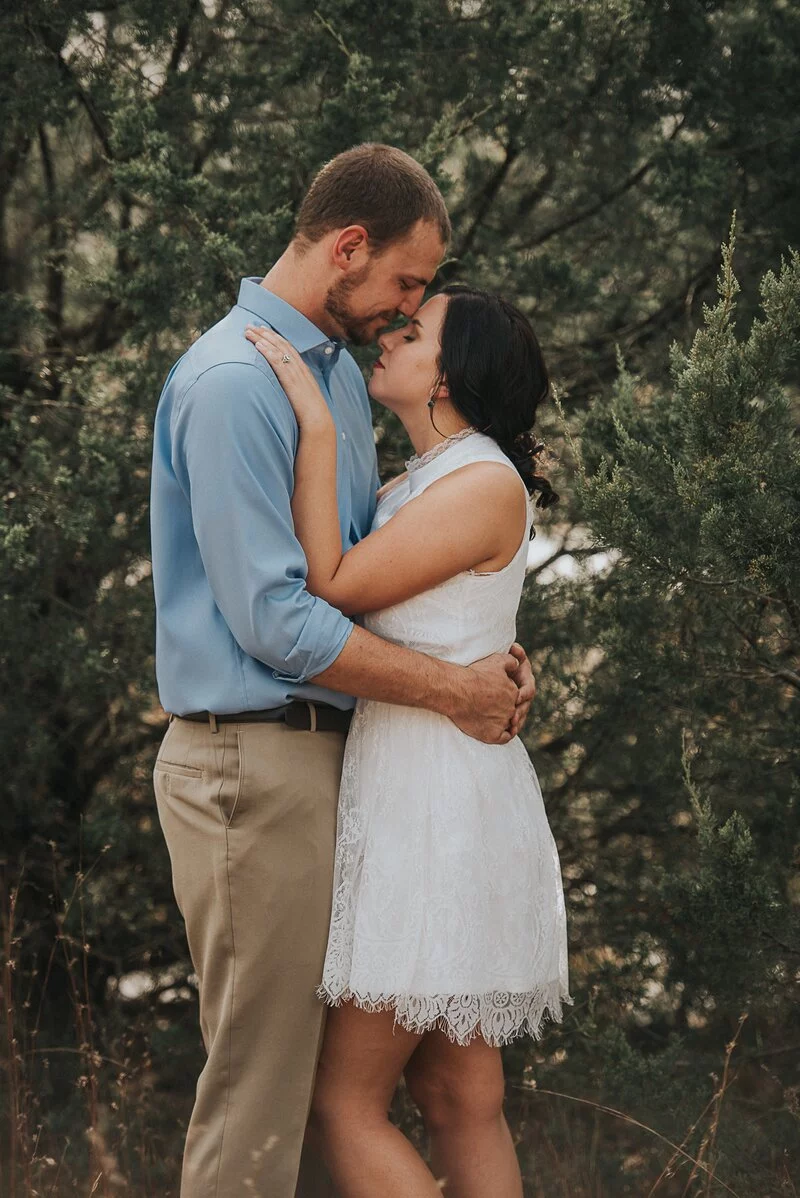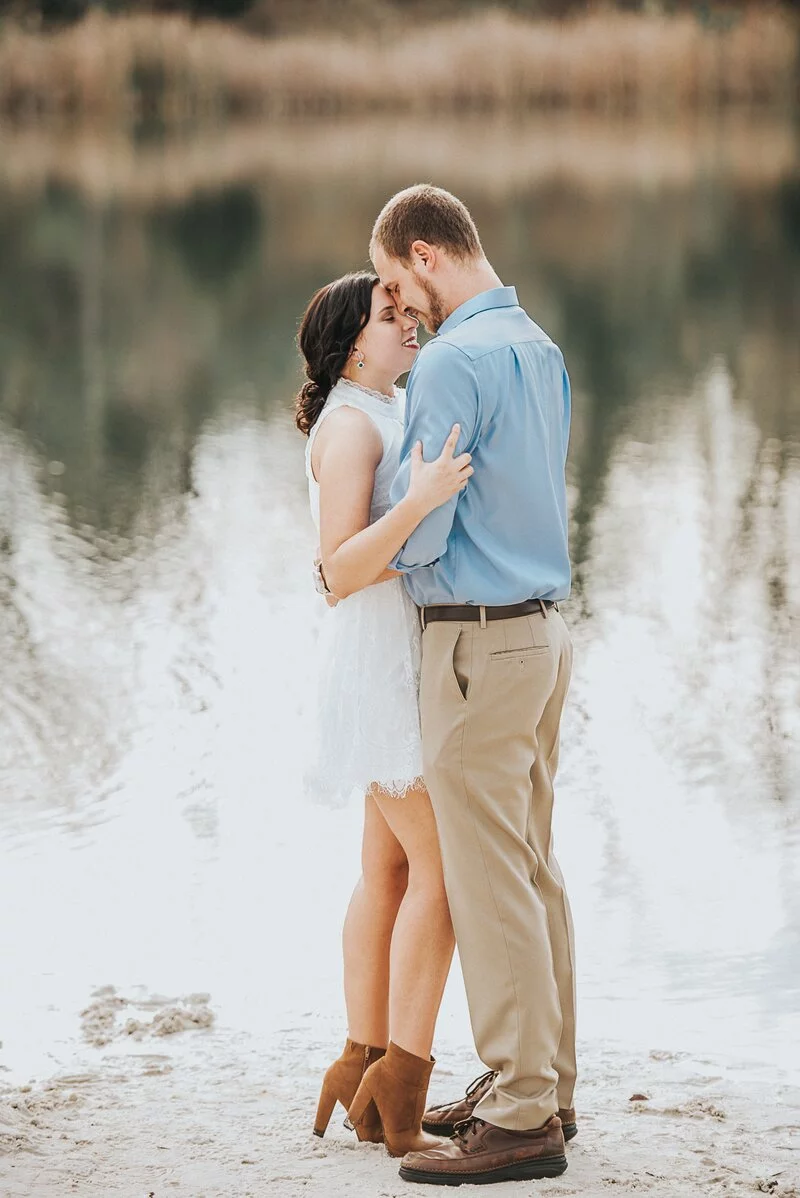 How did you know she was the one? How long had you been planning to propose before you actually popped the question?
I knew she was the one because I could not imagine my life without her, I knew multiple years before actually proposing that I wanted to spend the rest of my life with her, but was able to narrow down how I wanted to do it a couple of months prior.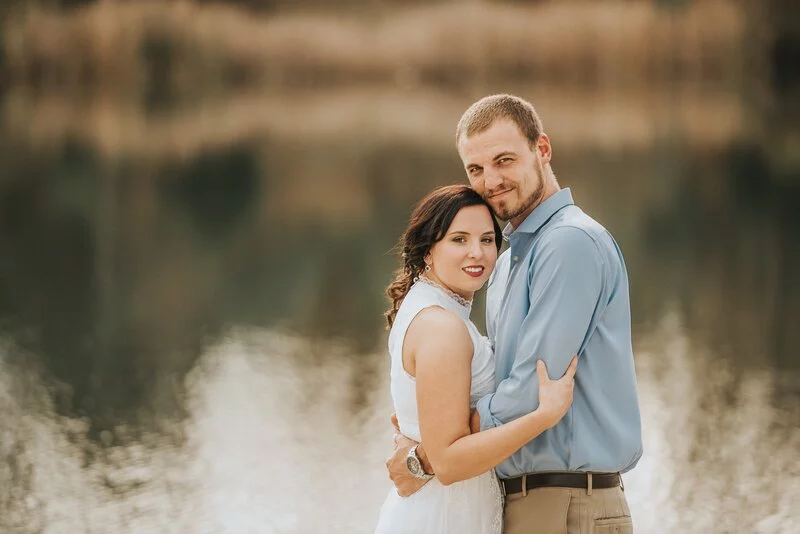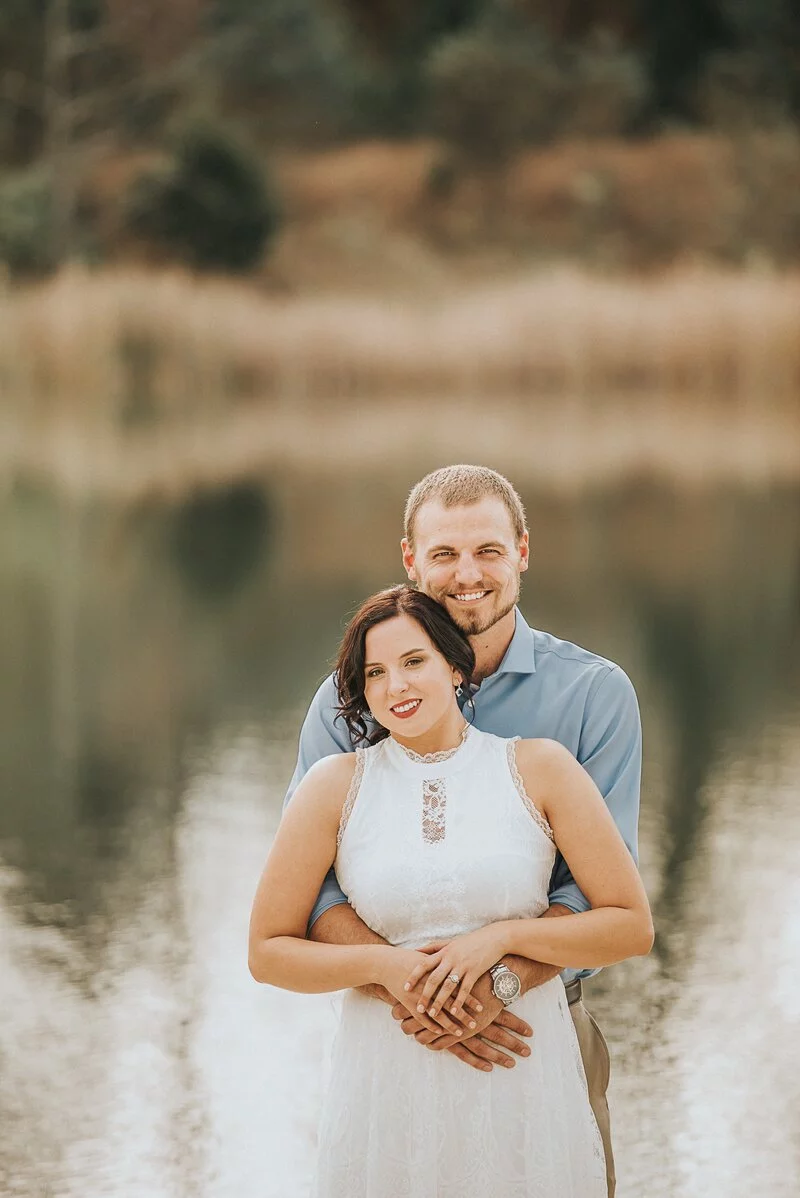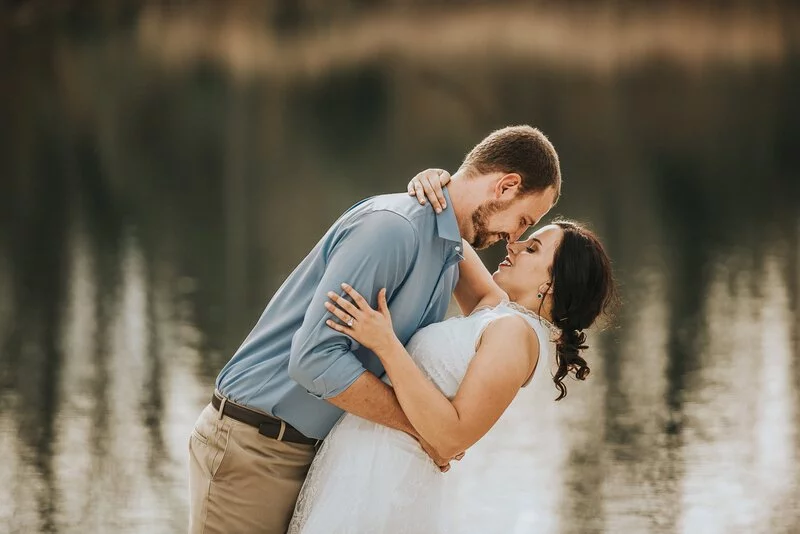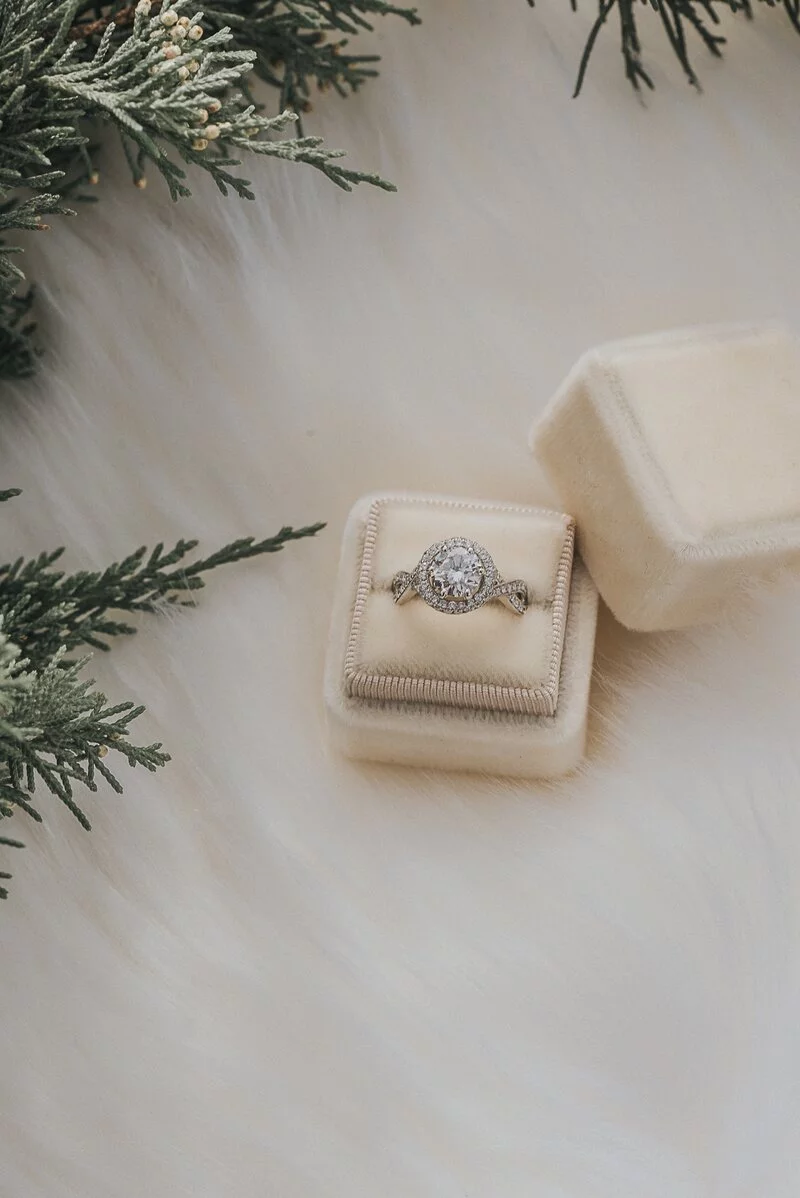 Tell us about the ring!
The ring was my grandmothers. My grandfather passed away in the spring, but before he did he gave the ring to Sean. It means so much to me that my grandfather knew, and that I have something of my grandmothers to pass to my children one day.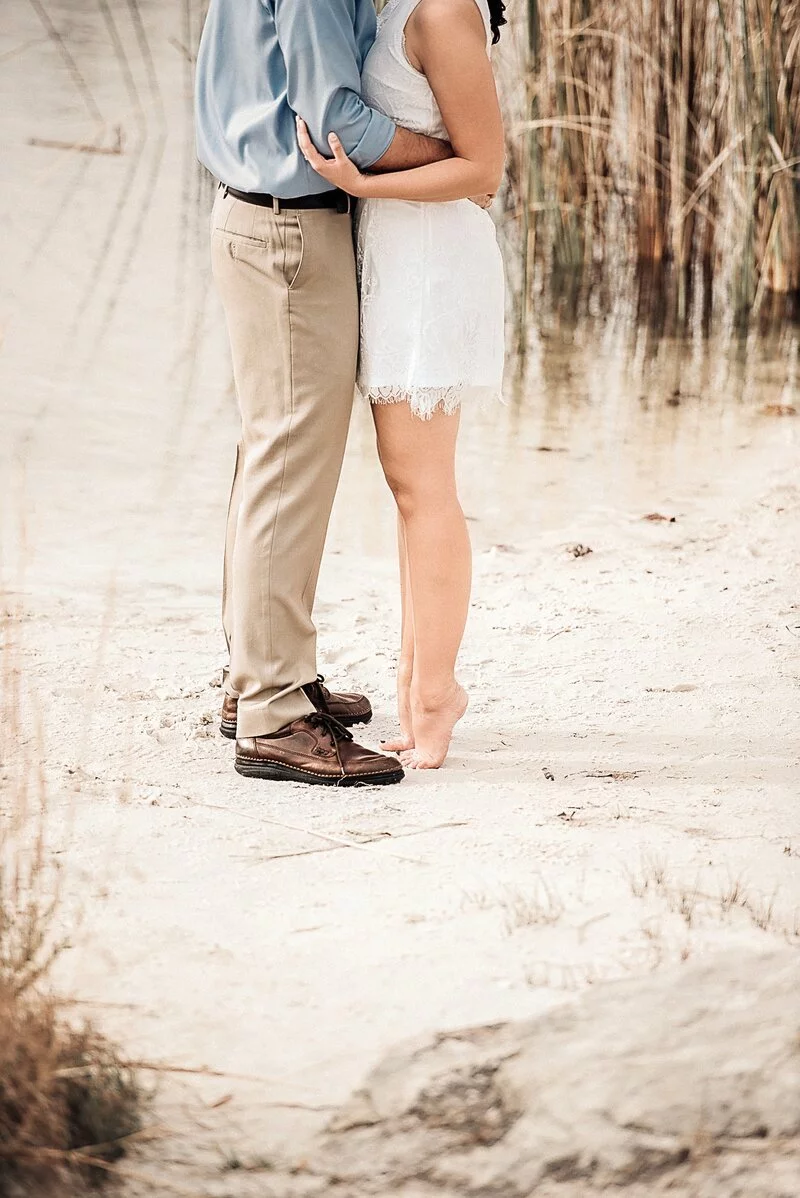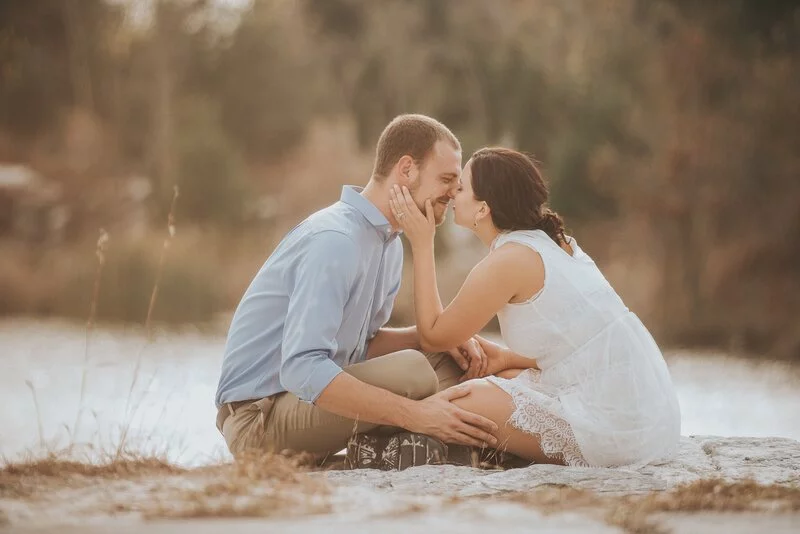 What is your favorite thing about each other?
K: I love the way he supports me in everything I do. He makes me feel so loved and safe. When I'm with him I'm the person I want to be .
S: I love how caring she is. How she cares about others more than herself. And she's so intelligent and insightful.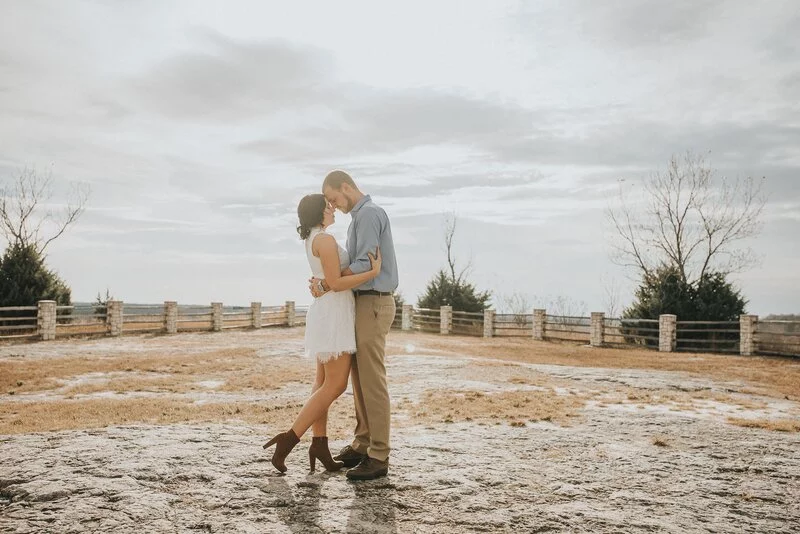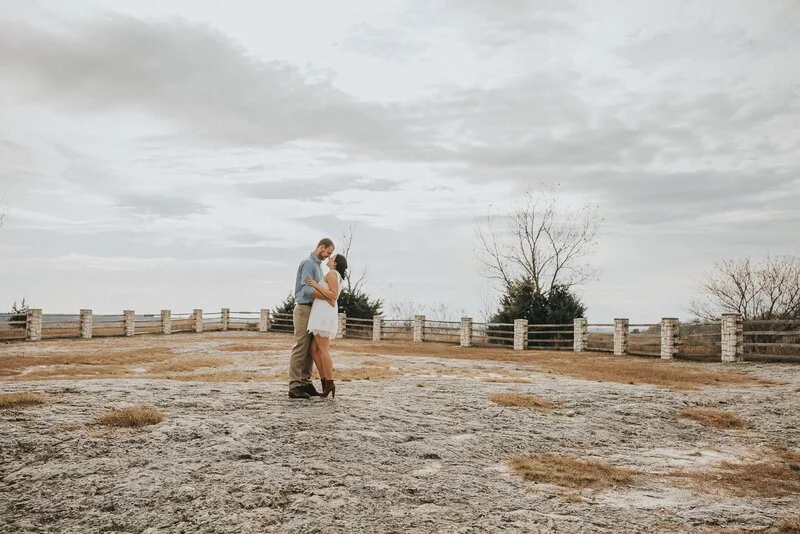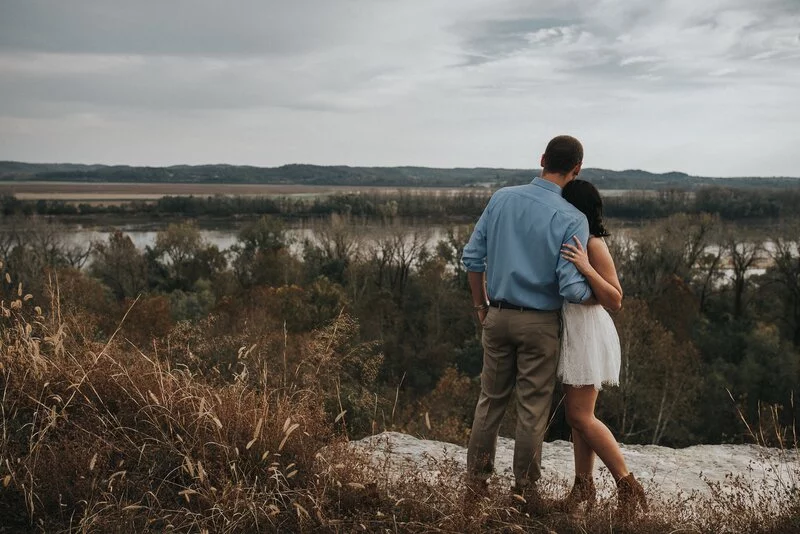 Can you tell us a little bit about your wedding plans so far?
We are having a late summer wedding at a winery. The ceremony will take place outside and the reception indoors.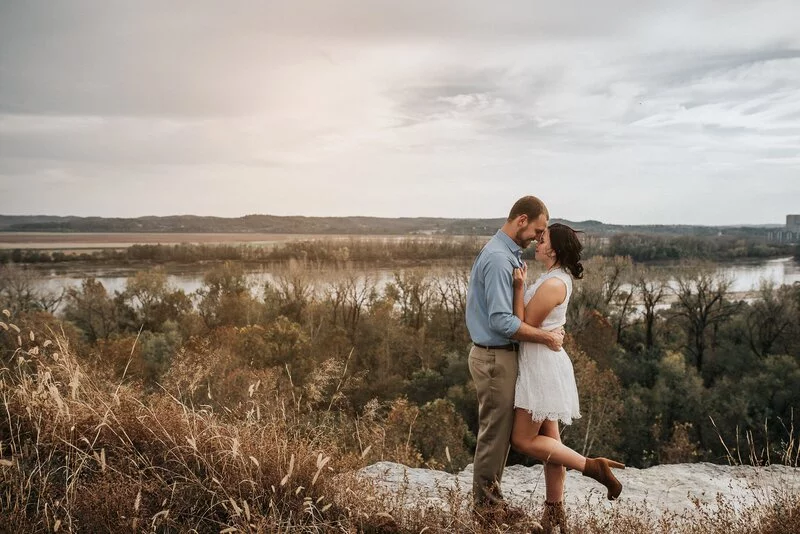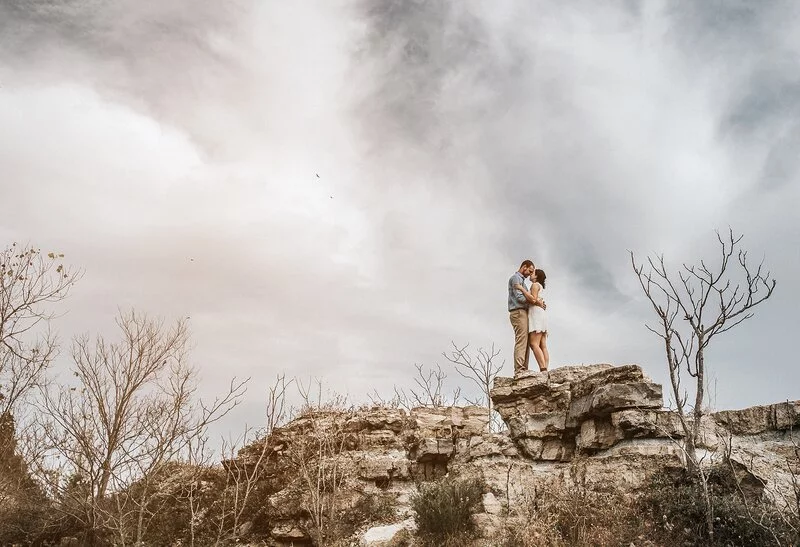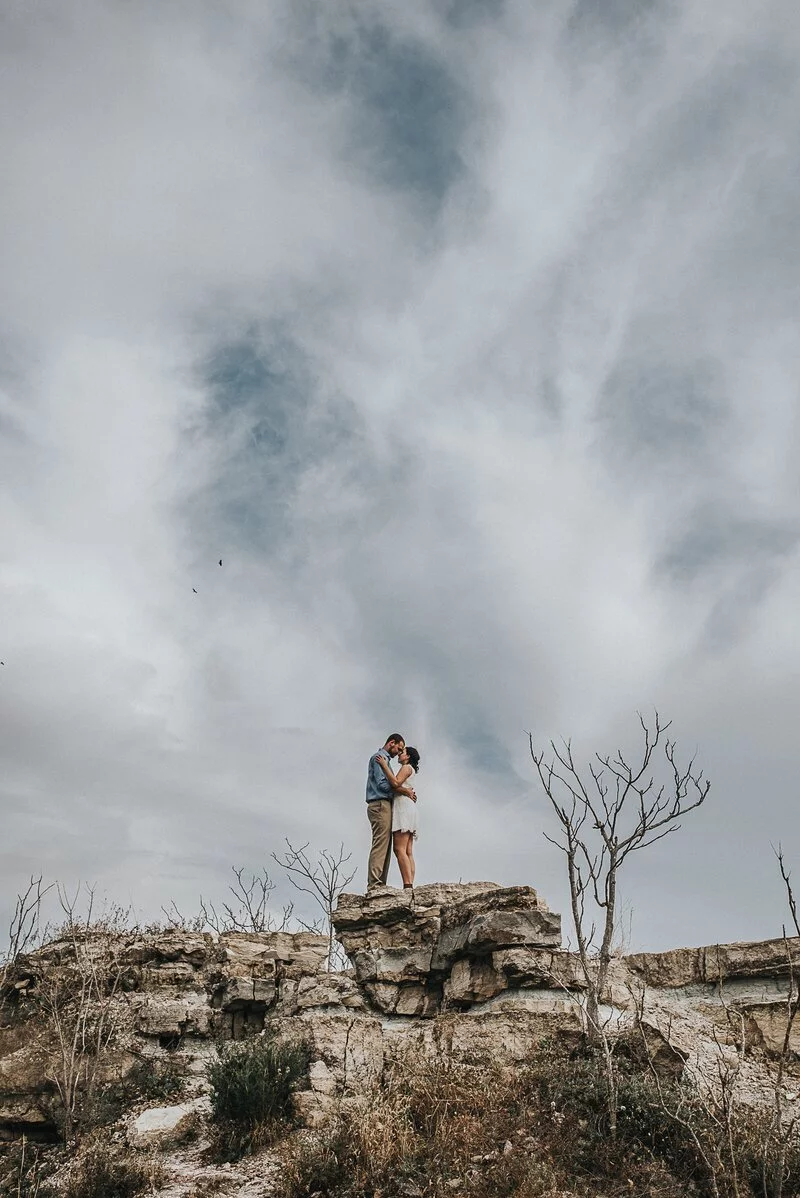 What are you most excited about when thinking about your wedding?
K: I'm excited to be celebrating with everyone we love. I think weddings are such a beautiful tradition and I think about how our kids will look at photos and ask questions. And mostly, I can't wait to be married.
S: I'm excited to finally be married to her. And the honeymoon, of course.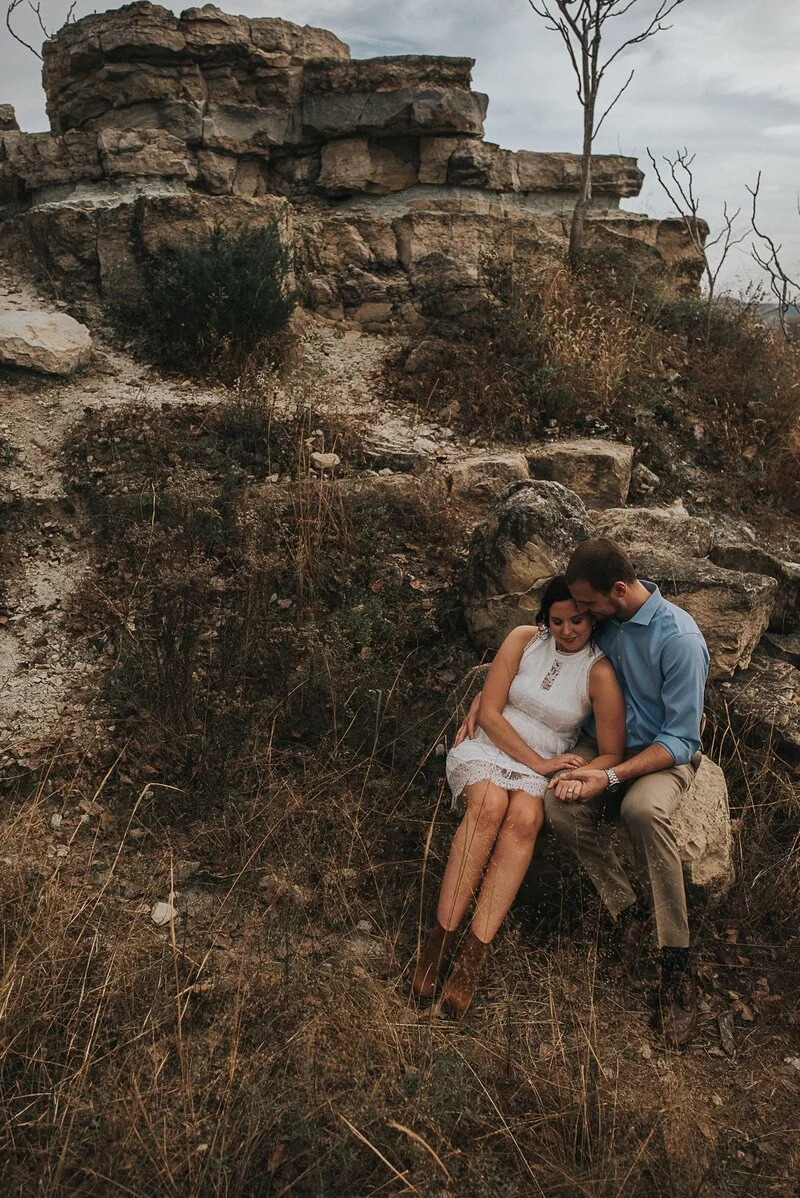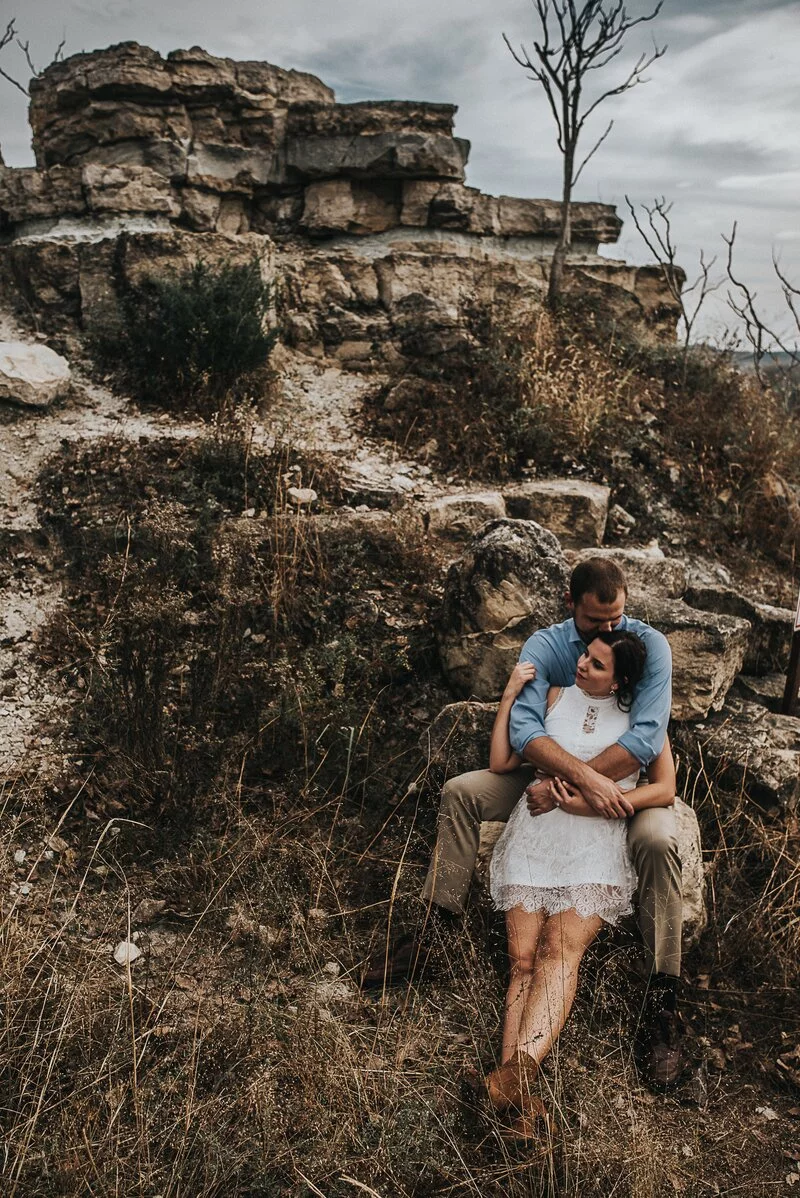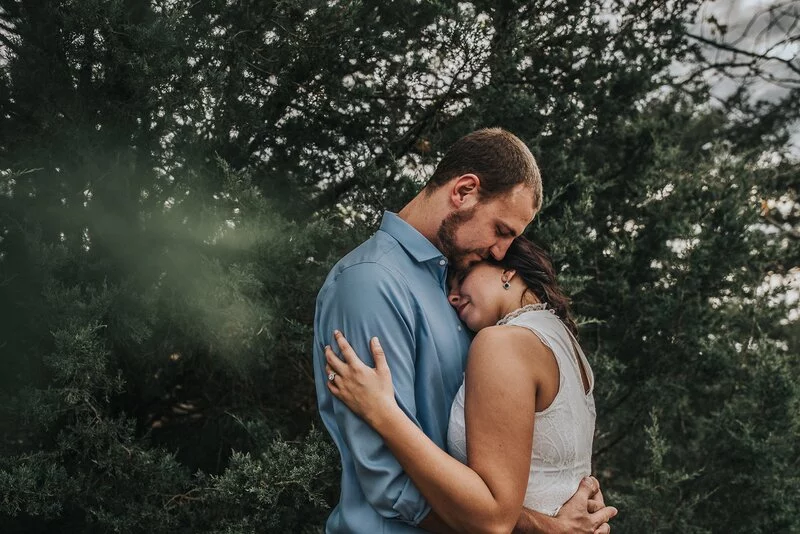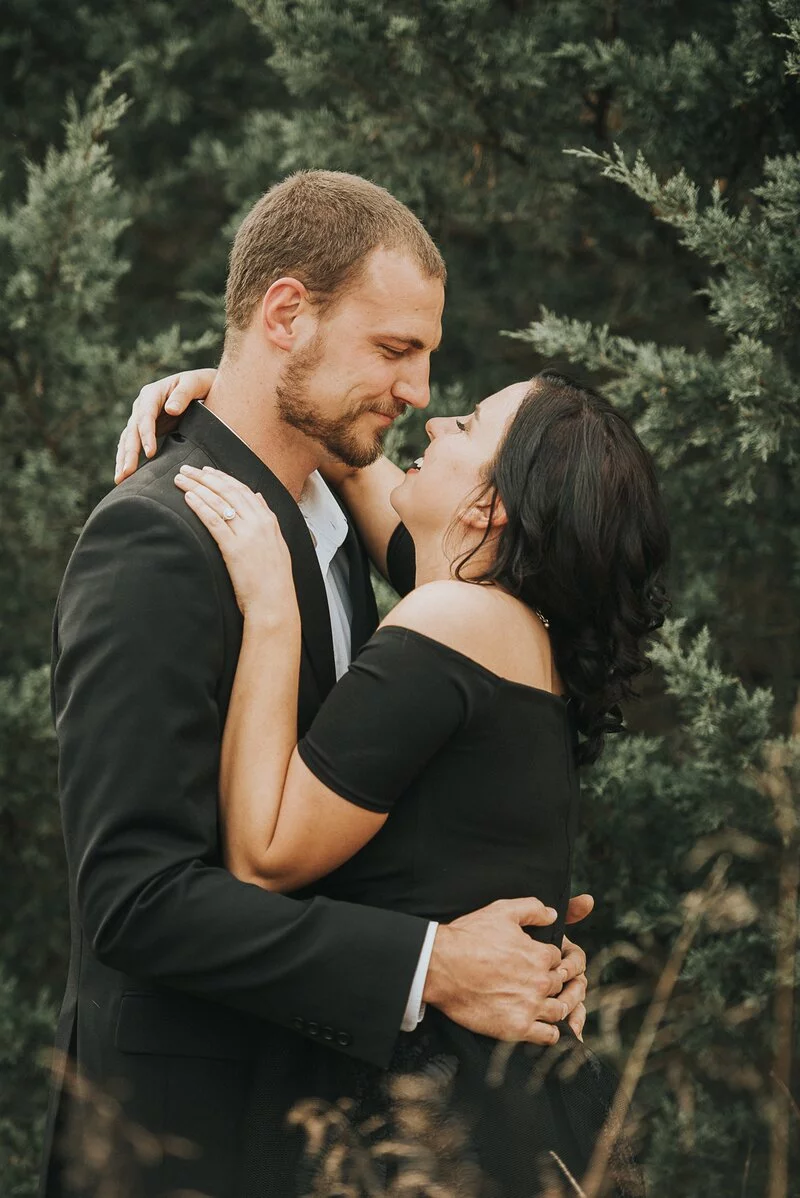 What was the inspiration behind your engagement photo shoot? Where did you have your pictures done and why did you choose it?
I love hiking and Klondike Park! It's a beautiful spot with a beach and an overlook. I also just think that outdoor photos are so romantic looking.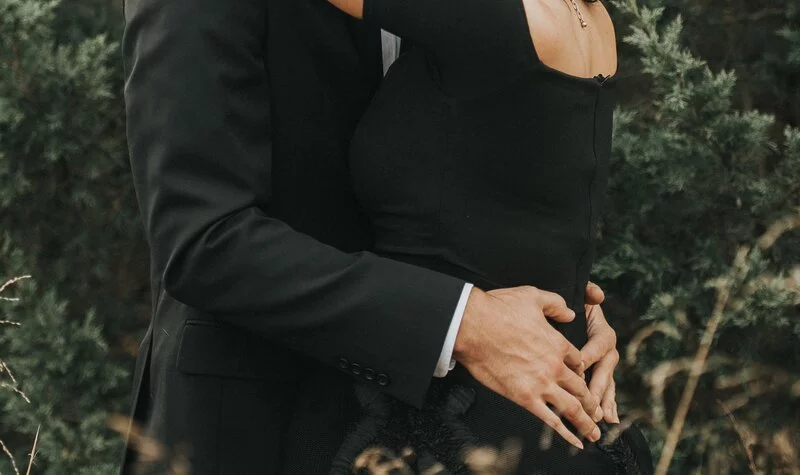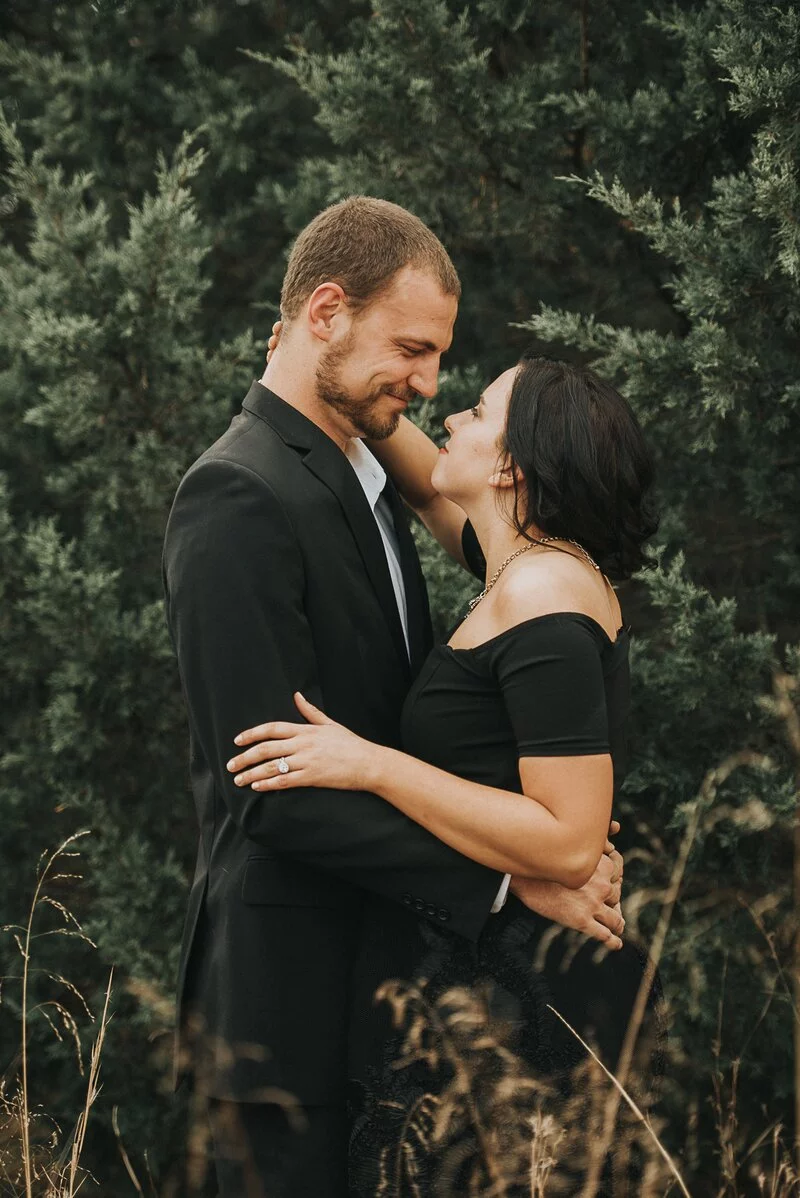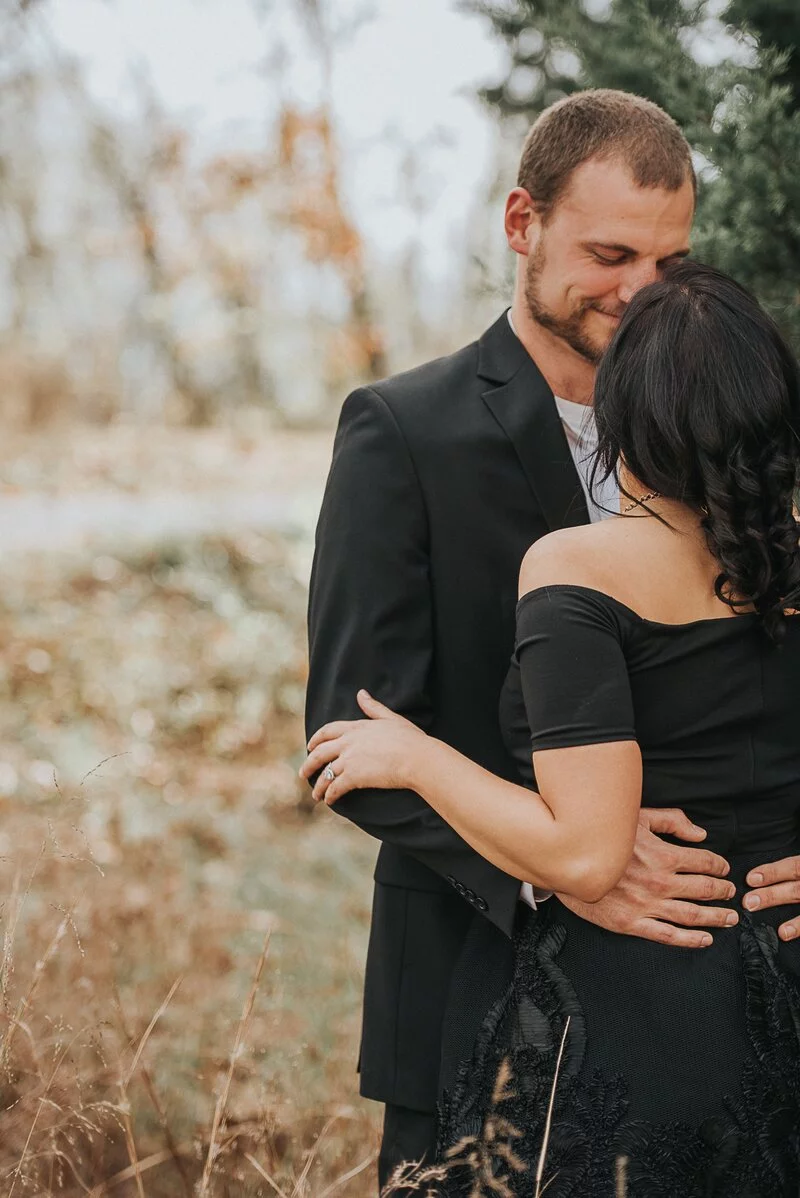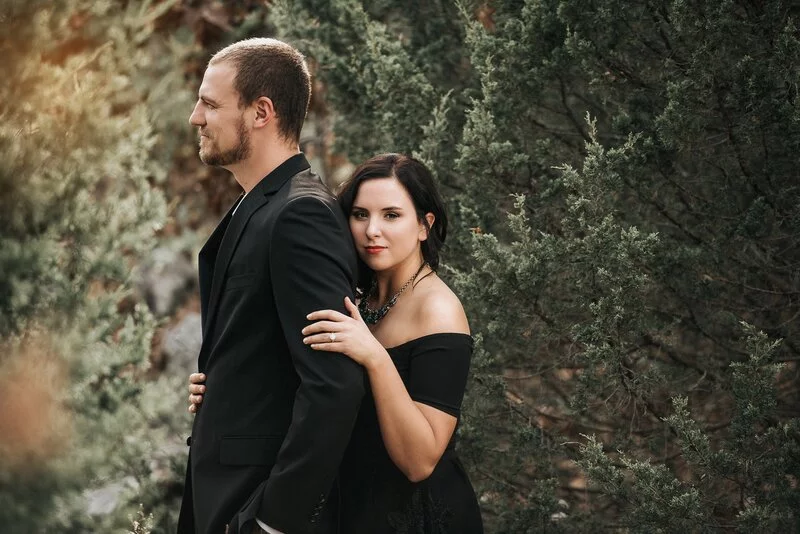 Photographer: Elizabeth Lloyd Photography