Pat and Marie had a striking Classic Manhattan Marriage and while their pictures are gorgeous, it is their story that captured my heart. Most of the time, when we contact couples to hear more about them and their stories the bride is the one responding to us. Which don't get me wrong, we love our brides! Pat took the lead on this interview and the way he explains how he first met Marie will have your heart melting! His love and adoration of her is so apparent in his kindhearted words.
Bryan Sargent Photography had a very unique way of documenting the big day and he was able to capture some amazingly artistic shots. And the venue is breathtaking! It has a very rustic feel but with crystal chandeliers hanging from the ceiling, and gold accents throughout, it makes the perfect backdrop for this Classic Manhattan Marriage!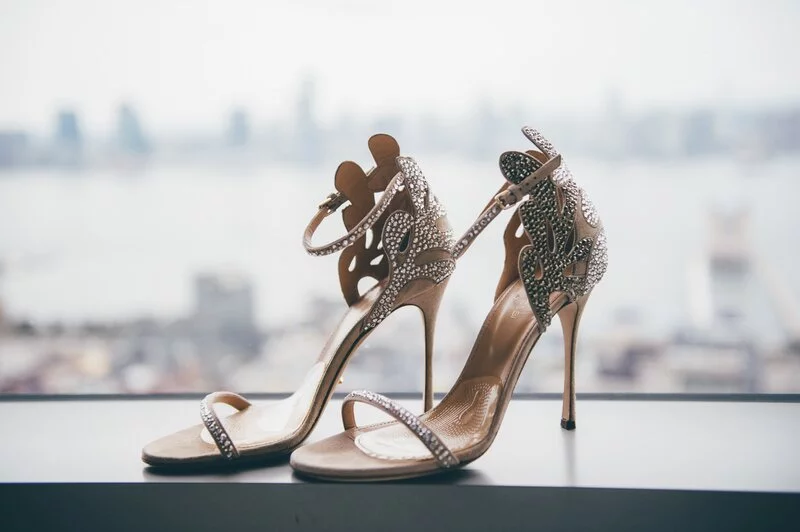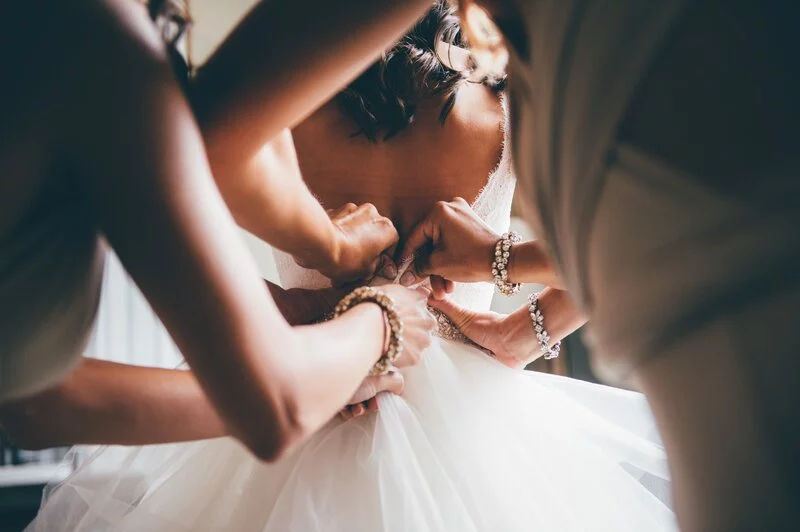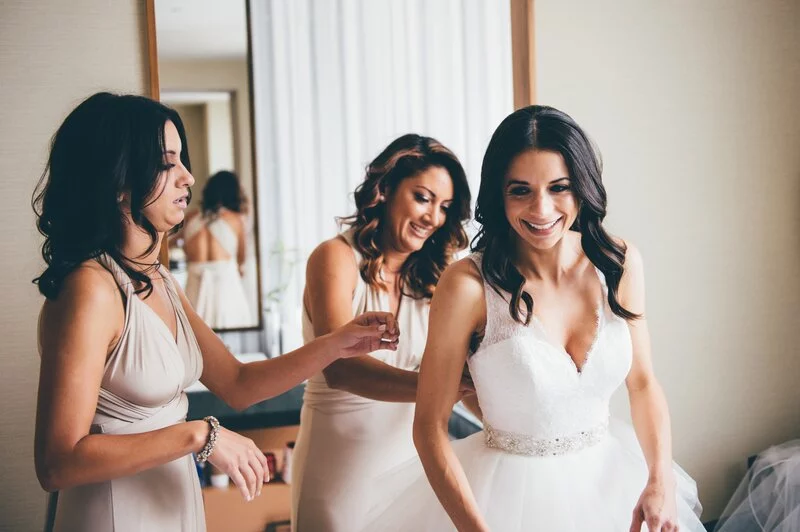 How did you two meet?
Marie always wanted to live in New York. Before the start of her senior year at UC San Diego she rented an apartment for a month on the lower east side and travelled by herself to experience the city where she felt she belonged. Meanwhile, I had just turned 30 when my company presented an opportunity to move to Newport Beach, CA. I immediately started looking for apartments on Craigslist and soon after exchanging a few emails I was on my way to California to look at places. I found an amazing apartment and spent the weekend getting to know who would become my new roommate, Scott. I signed the lease and bought a car that very weekend and returned to New York to finalize the move. Scott casually mentioned he was coming to visit New York for his first time ever. His girlfriend Amber had a friend who had offered them a place to stay. I was excited to return the favor of the weekend he spent showing me around Newport and having a blast.
Two weeks later: When I got the text message that Scott and his friend were at Von Bar, I was already in bed after a long day at work. Not wanting to be lame, I threw on sweats and limped the couple blocks over to the bar on Bleecker and Bowery. I was so intent on just having a quick welcome drink and getting home, I barely took notice of the girl he introduced me to. I went to the bar, had a shot and a beer, made a quick toast to our new friendship, and was about to leave when I finally noticed Marie. She was annoyed that we guys had basically ignored her since I walked in the door. She's really cute when she's mad. Once we joined her into the conversation she struck me as witty, bright, and beautiful. I especially liked her big green eyes and wide smile. Wanting to make up for being rude I suggested we go to the upstairs bar for another drink where it was easier to talk. Heading up those stairs would change my life forever. We were in a dark crowded lounge and I didn't get a good look at her. As she moved onto the stairs in front of me her figure came into view. In tight leather pants and high heels she was the sexiest woman I had ever seen. Raw attraction took over and I made them stop at my place so I could change into better clothes, and cheaply take my shirt off within her field of vision. Then I proceeded to take them all over town gallivanting from place to place until sunrise. After seeing her on those stairs I followed her around all night, constantly trying to touch her. Although she denied me each and every time, I knew getting to know this girl was the opportunity of a lifetime.
We wound up spending the next three days inseparable. Getting to know one another, cooking together, talking, walking endlessly around the city, hitting all my favorite jazz clubs, and eventually I fought through the dozens of rejections and kissed her. Our whirlwind weekend happened to be her last in New York. We said good bye for now and I promised to call her when I moved west in a couple weeks. I arrived on a Tuesday. Marie called me and asked when we could get together again. Of course I said "anytime, like this weekend." She said, "how about now?" and drove the 100 miles from San Diego to Newport, getting a speeding ticket on the way. I had come ahead of the movers so we ate dinner, chatted, and slept on the floor without blankets, pillows, or a care in the world. We have been together and deeply in love ever since. 5 years later I still get excited every time I see her and giddy at the fact I can walk up and touch her now whenever I want.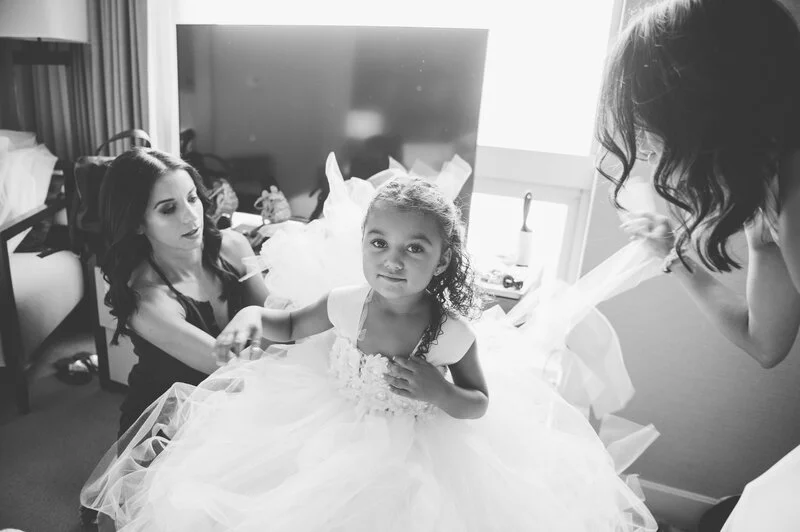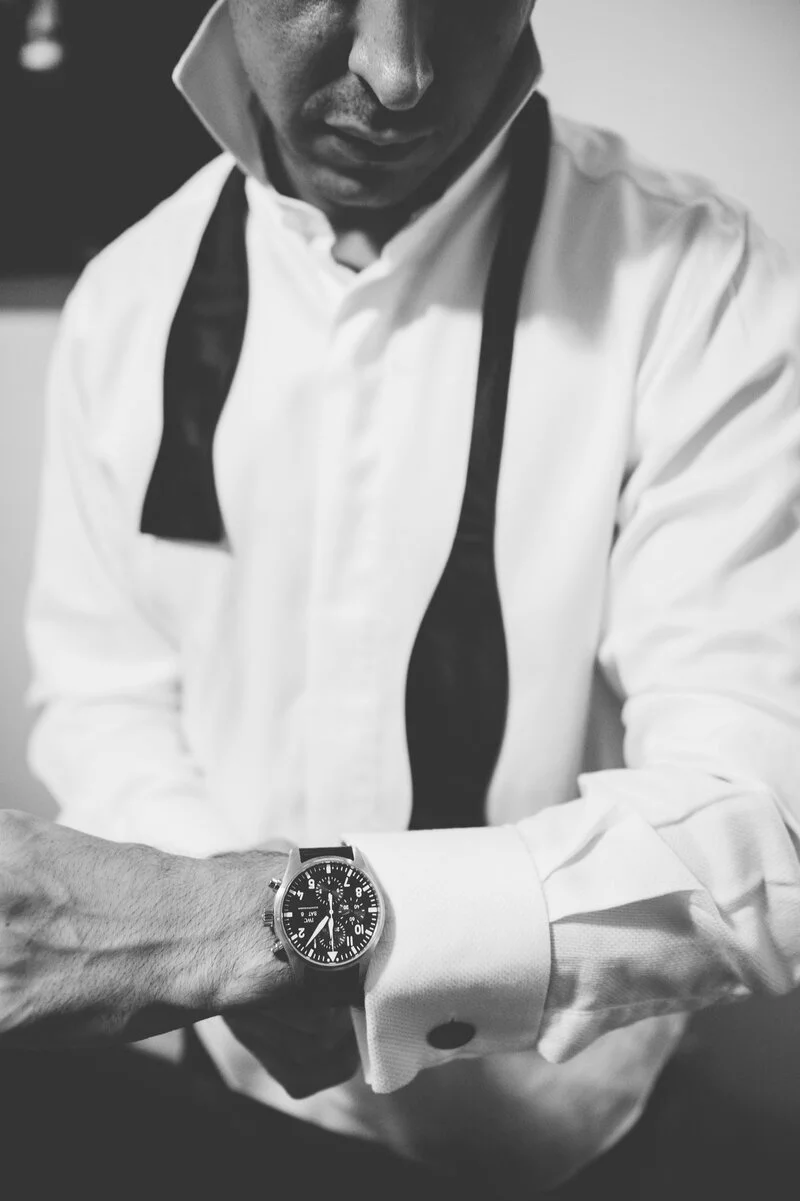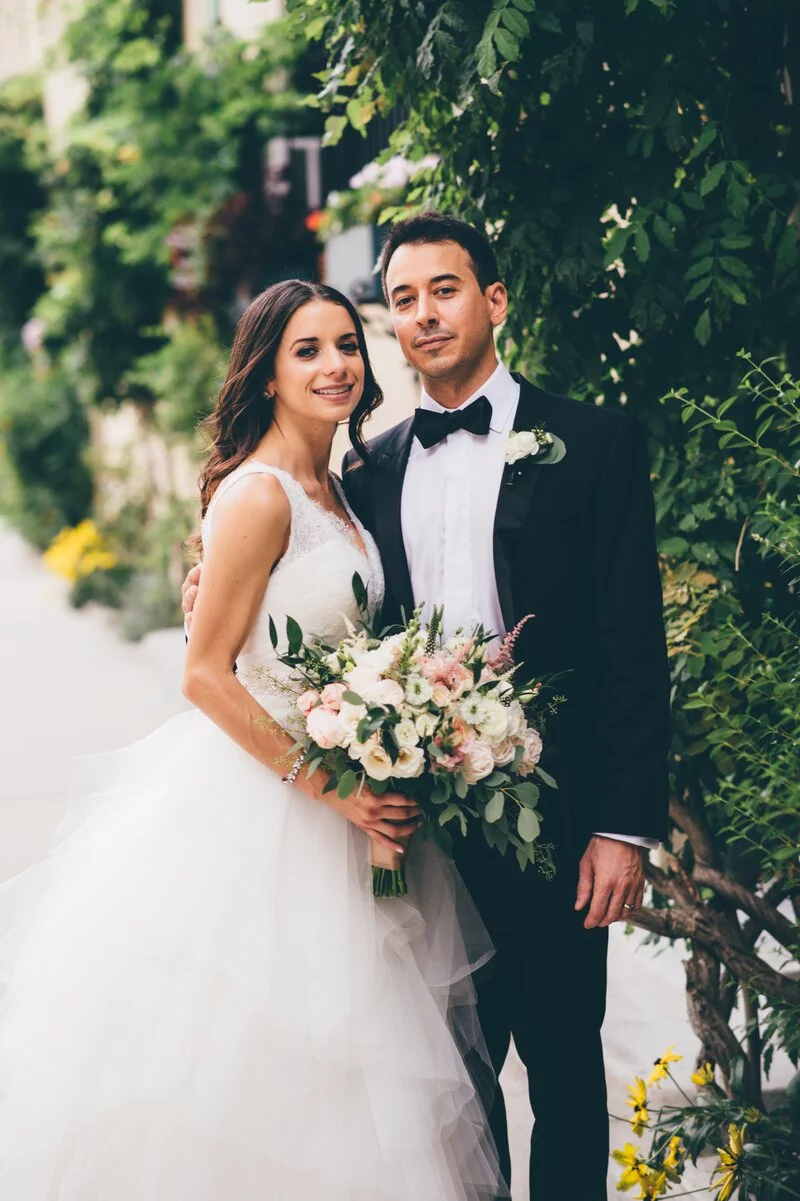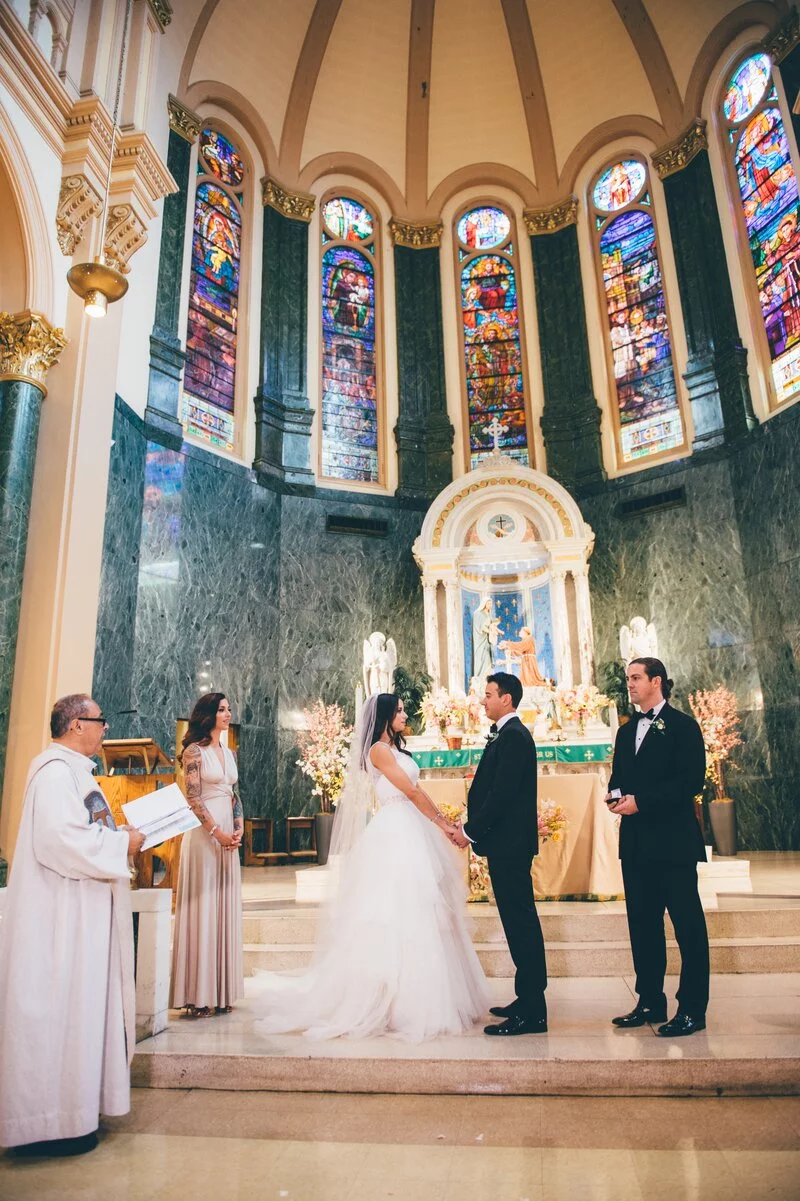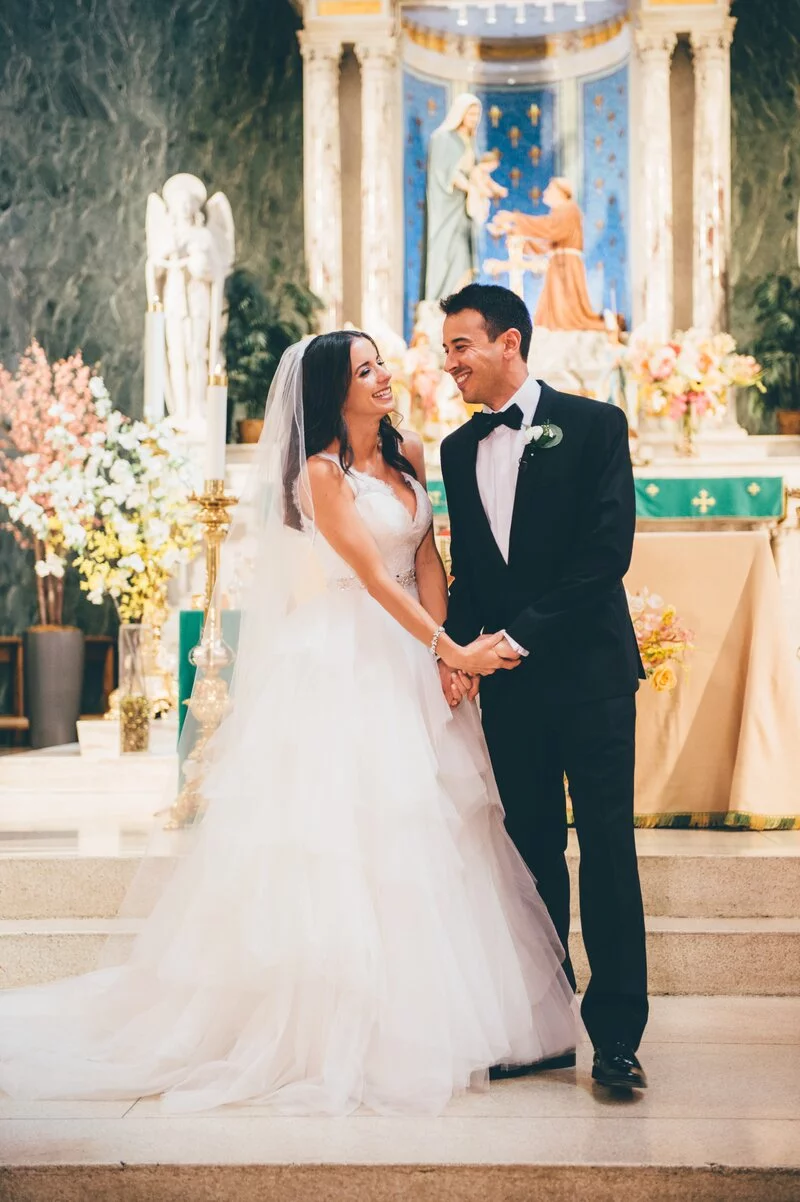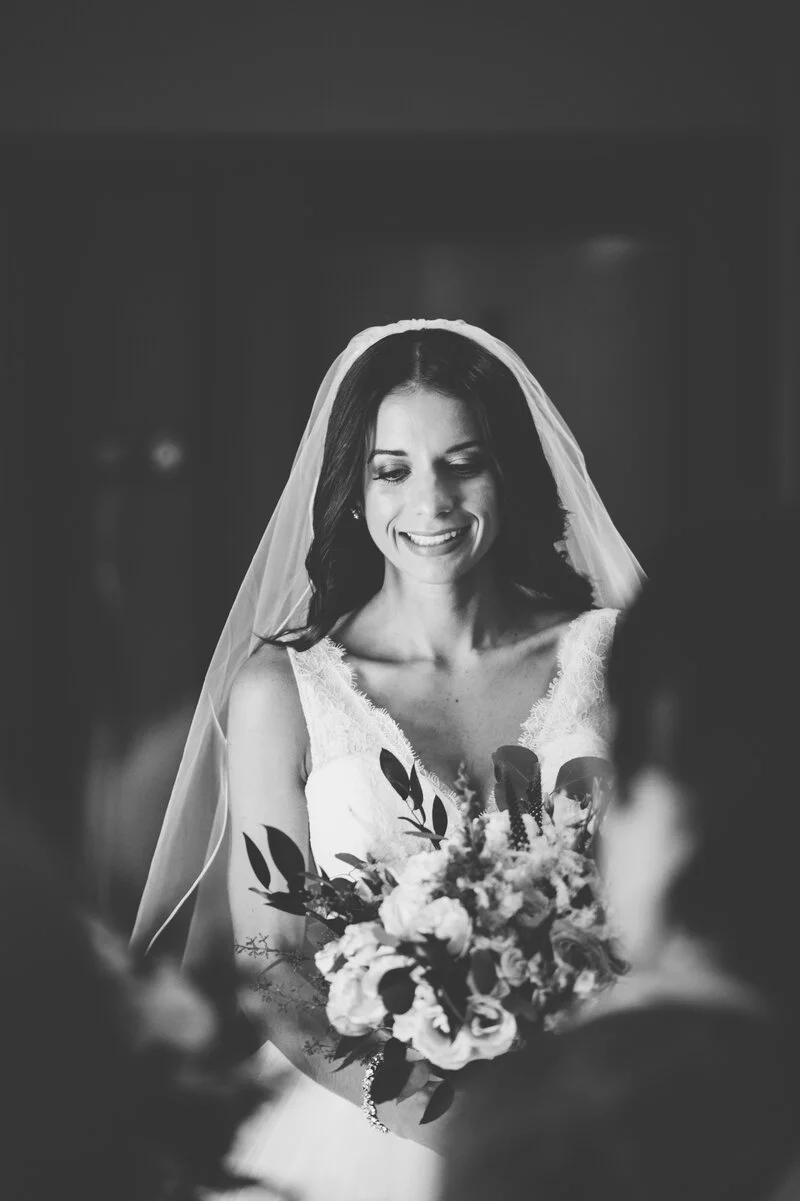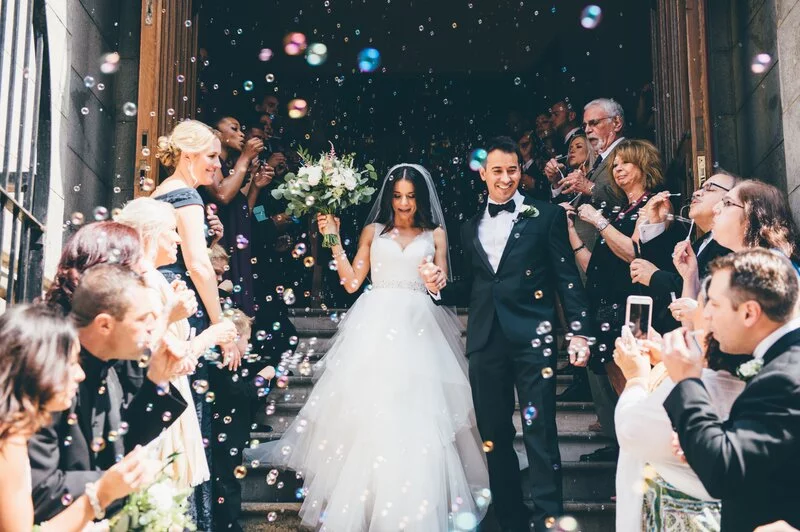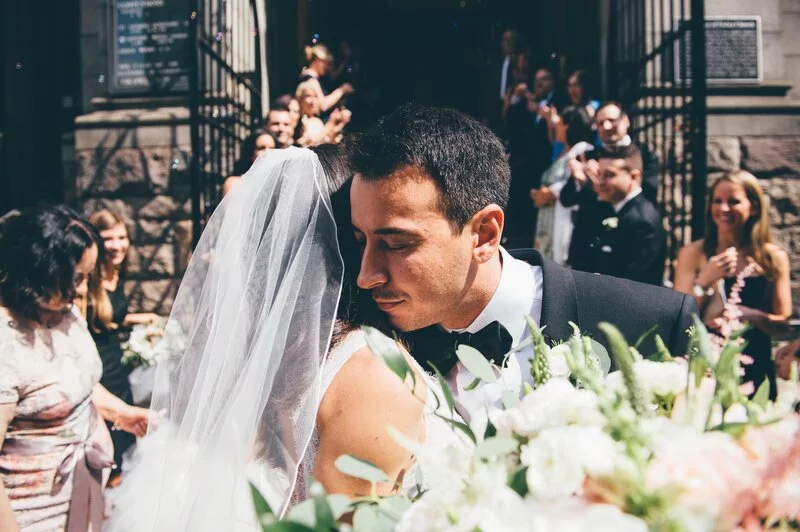 How did he propose?
We live in Soho and love our neighborhood so much. Many friends live on our block and we are constantly bumping into people whenever we are out which makes us feel completely at home. I wanted to feature the neighborhood in my proposal but we are rather private people so anything out in the open was out of the question and doing it at home didn't have enough panache for what I wanted for Marie. I wound up getting a top floor suite at the Trump Soho with sweeping views over all of the village. I put champagne on ice and got 4 dozen roses all piled up around the champagne. I told her I won a spa weekend at the hotel and got her up to the room without blowing the surprise. But when I entered the bedroom and was ready to pop the question, she never came in. Marie was standing on the couch in the living room marveling at the views out over the Hudson and NJ. I kept calling for her to come into the bedroom and look at the views uptown and she kept calling for me to come to her. Finally, she came into the room and saw the flowers and champagne. I told her how much I loved her and got down on one knee and asked her to marry me. Later that night we went to our favorite restaurant at the time Charlie Bird and had a lovely meal and randomly met Jake Gyllenhaal at dinner which only added to the already unforgettable evening.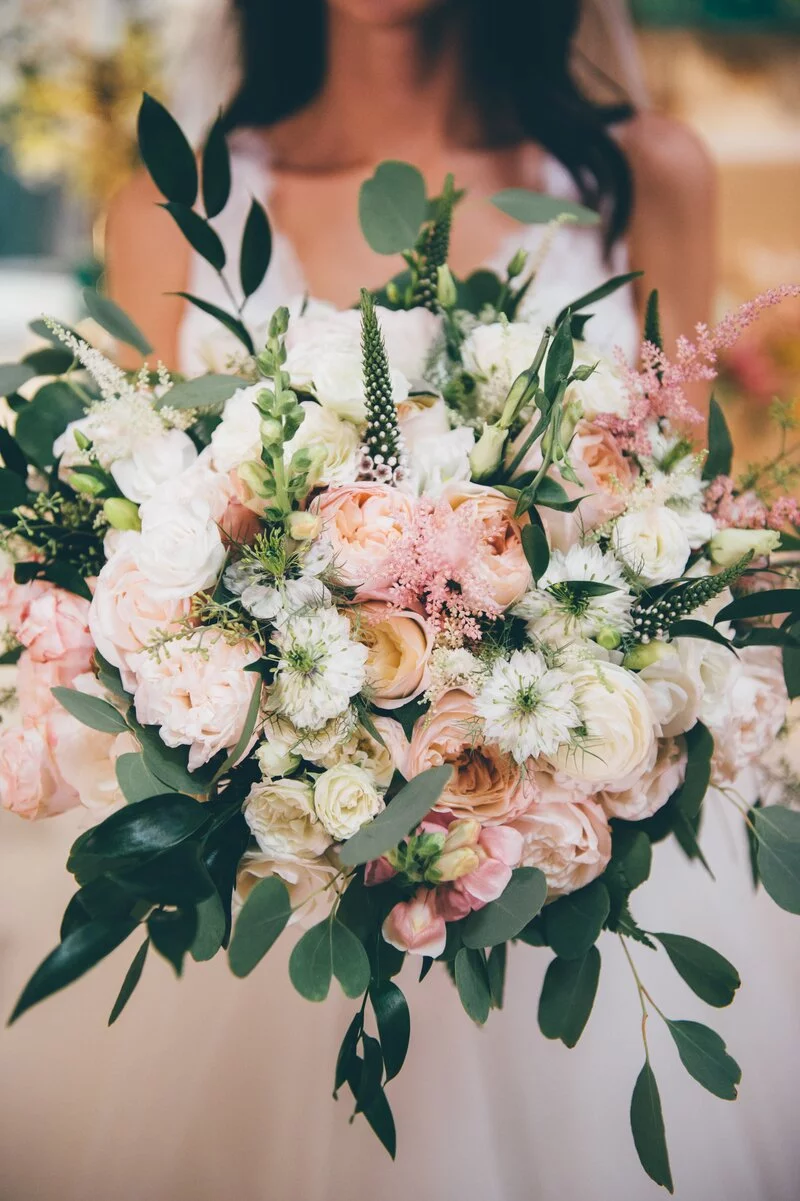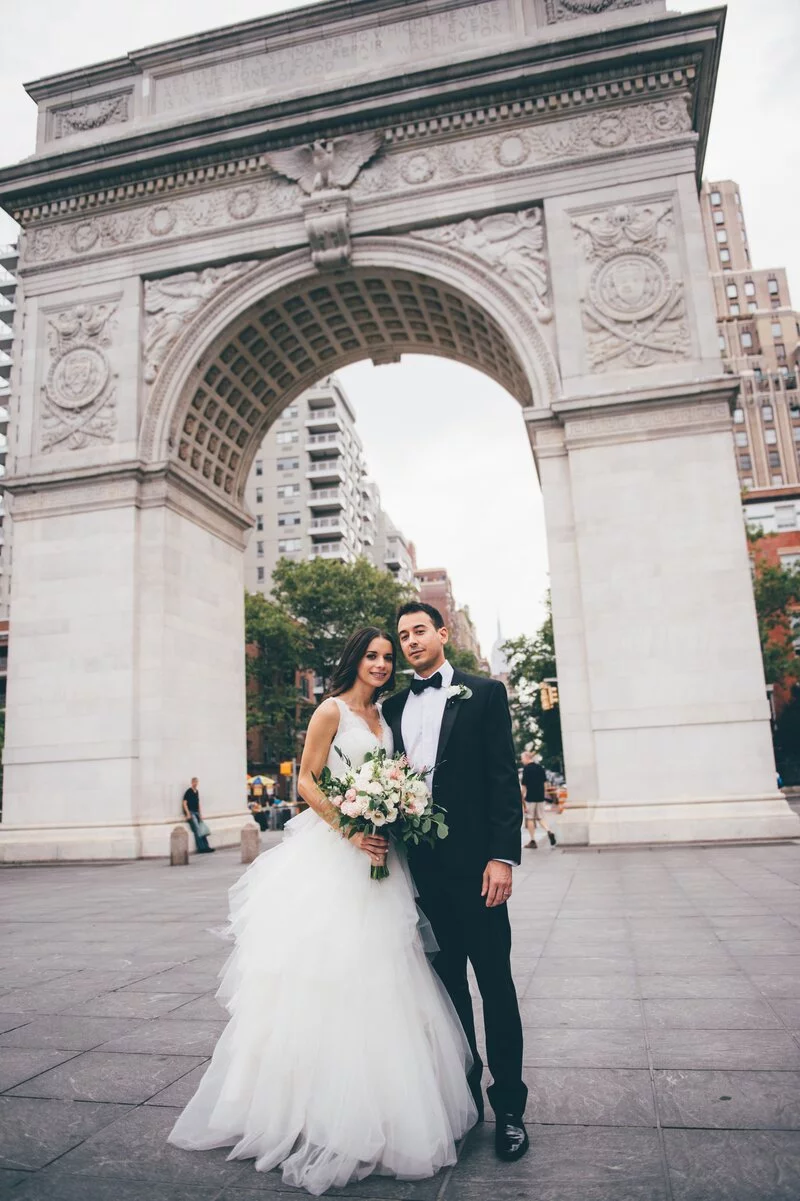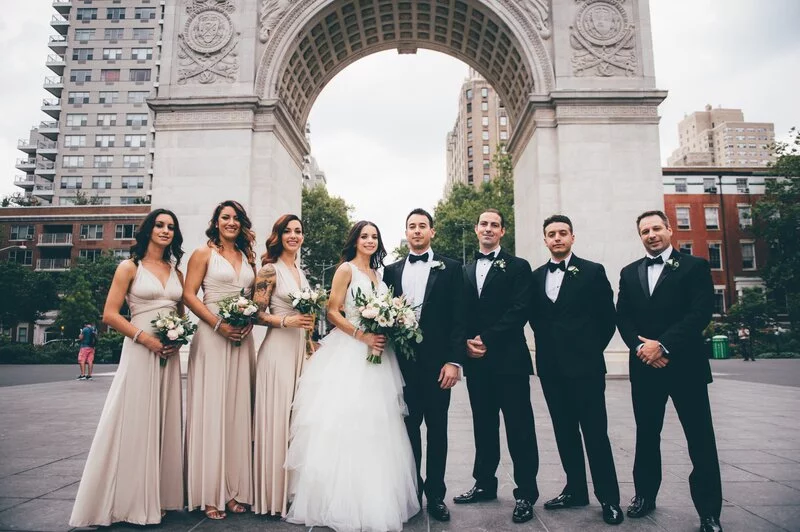 Tell us about your wedding style. 
The groom wore a Hugo Boss tux. The bride wore a gown from Mia Solano. And the groomsmen wore any tux of their choosing, the bridesmaids a dress from LuLu's.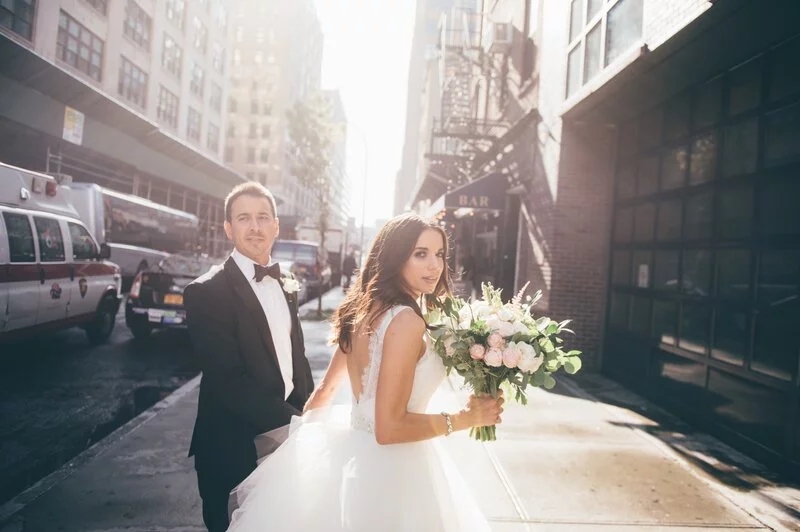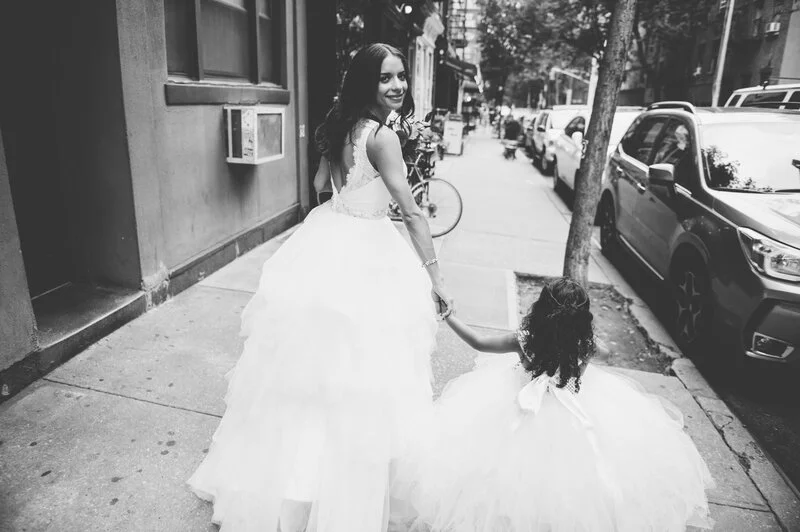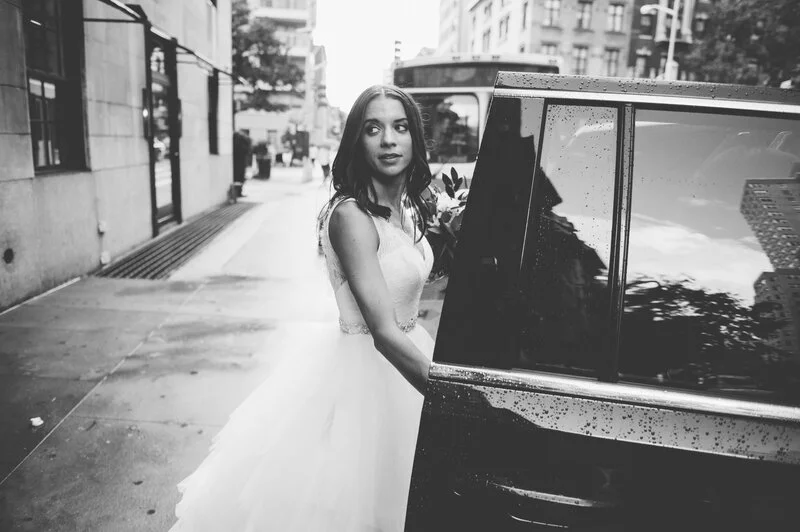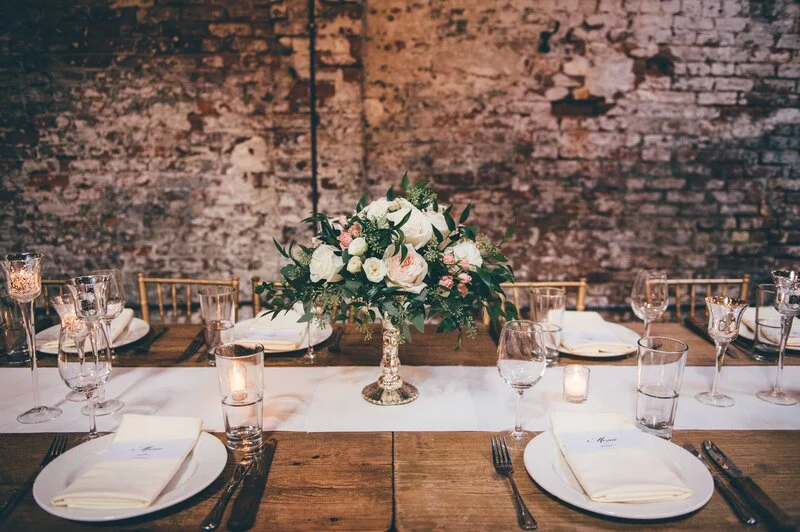 What was your vision for your wedding day?
Our vision was to have an elegant, modern wedding that strayed away from some of the unimportant traditional elements of a wedding and focused more on just having a big party!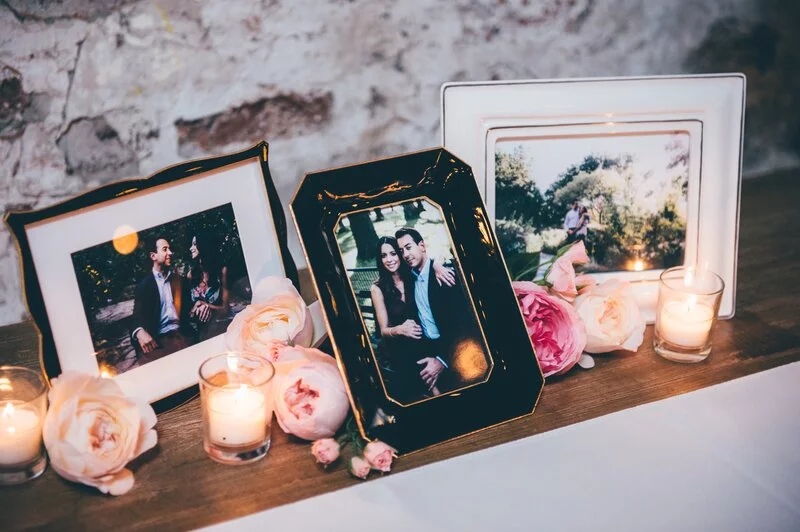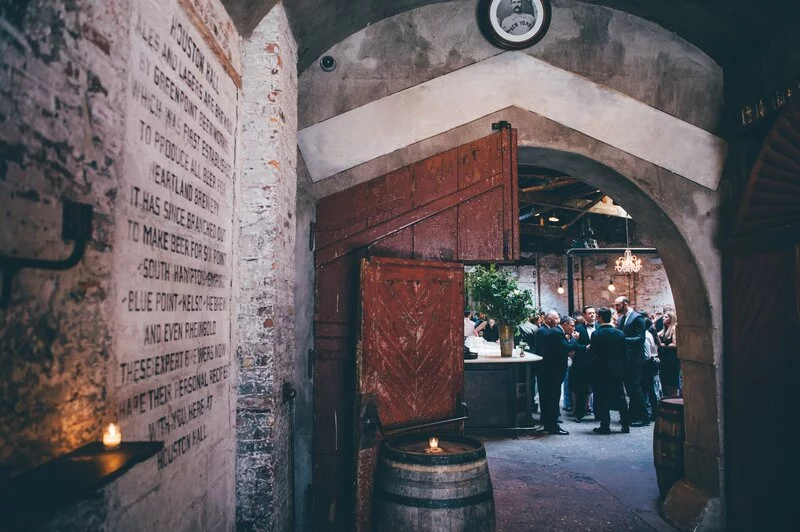 What was your favorite moment of the day?
My favorite moments were every moment I got to spend with just Pat. It was nice to just look around and take in all of our hard work come together so perfectly together. And also to have a private moment with just him because you spend a lot of time entertaining guests. Pat's favorite moments were the first time he saw me in my dress and having champagne at Otto with just our wedding party before the reception.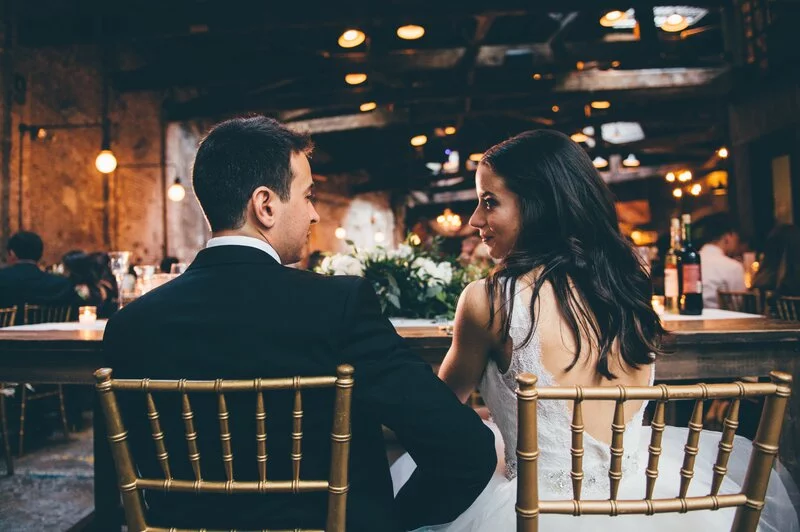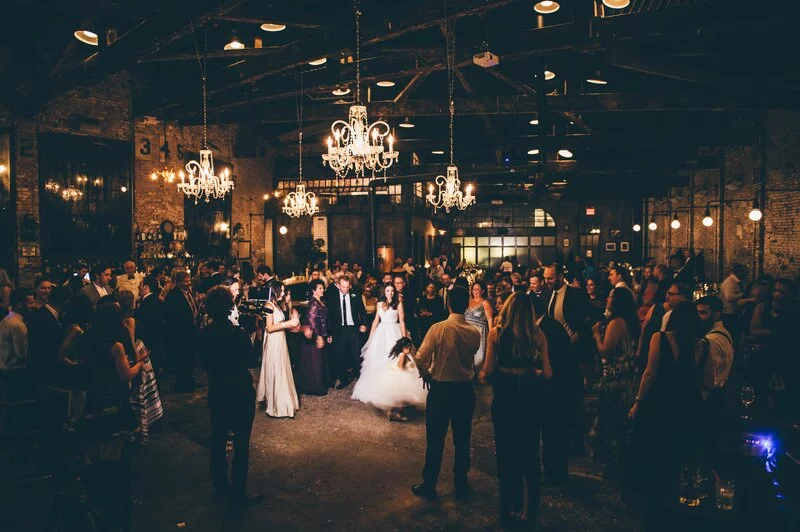 Do you have any advice to other couples planning their day?
Take the time and put in the work to make everything you want be a part of your big day.
However, on the big day, just trust in your preparation and enjoy the moments. The day goes so fast and then it is gone.
And in line with that, make sure you get a great photo and video team. It's all you will have once the sun sets on the wedding day.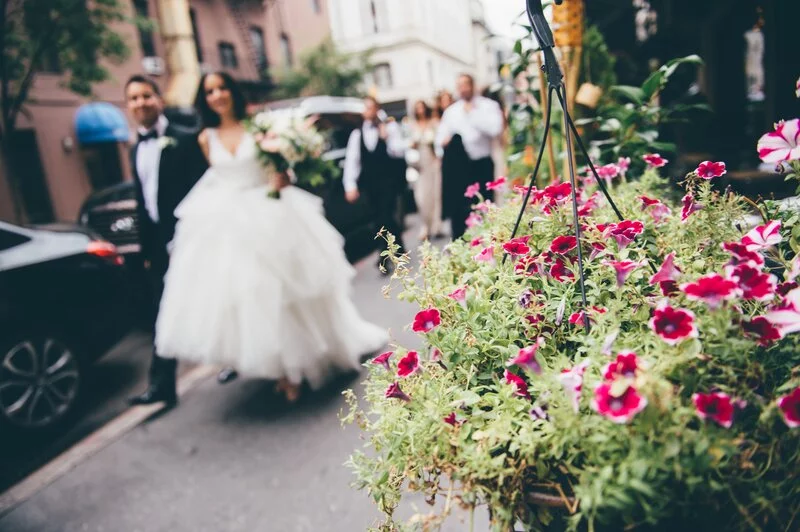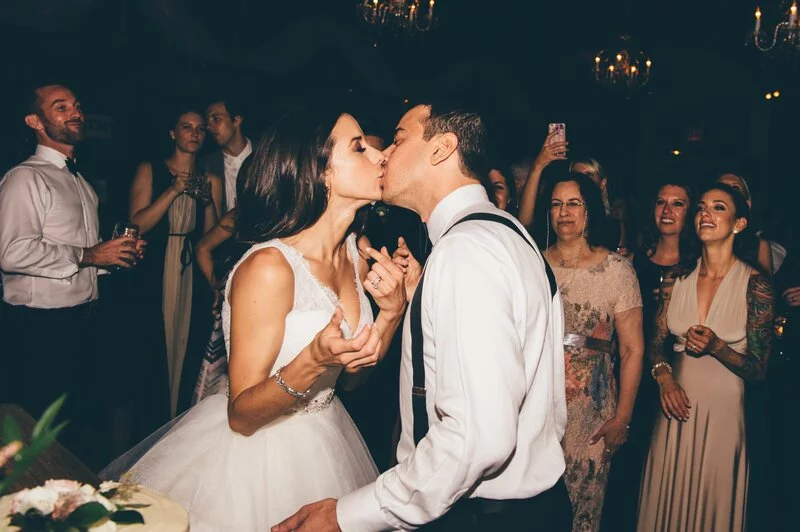 Looking back, what was the best decision you made when planning your wedding day? Is there something you wish you had done differently?
It had to be the music. We are 2 months into marriage and people continue calling us to say it was not just the best wedding they'd ever been to, but the best party they'd ever been to period. That was our aim and we feel we succeeded. Wouldn't have done anything differently.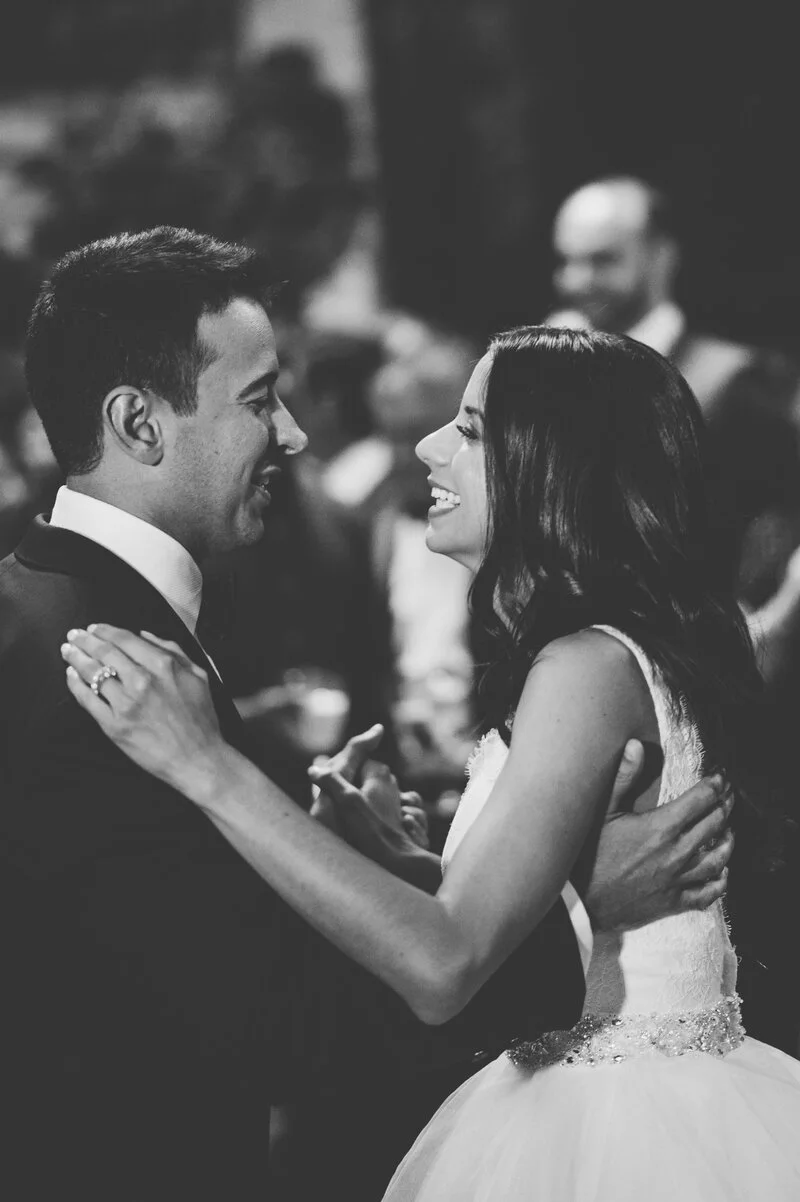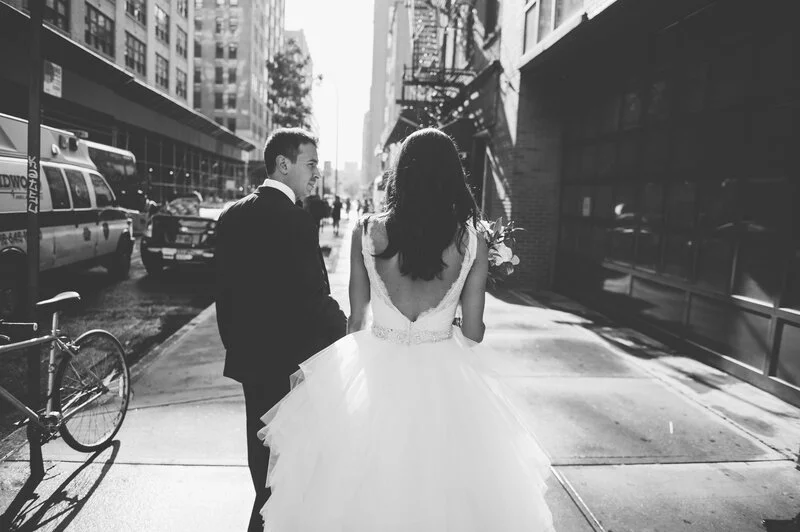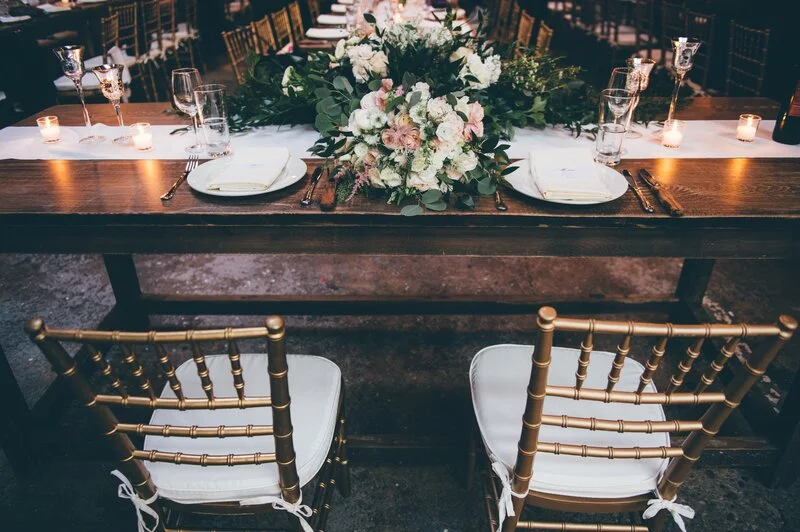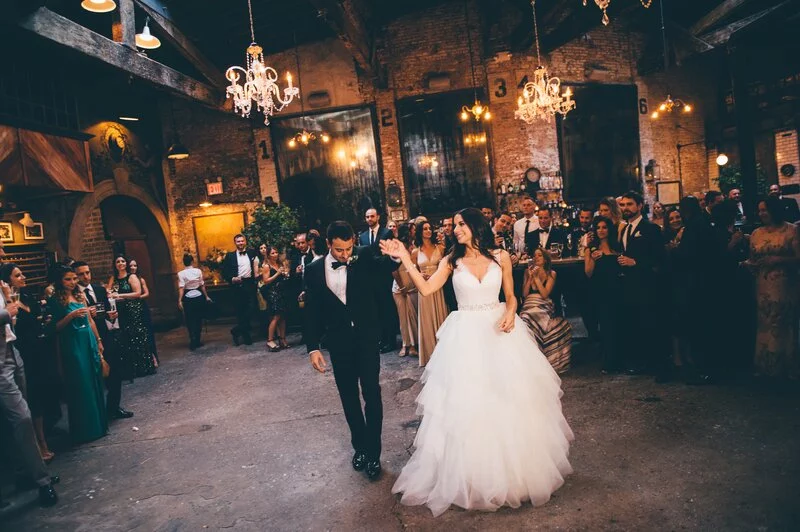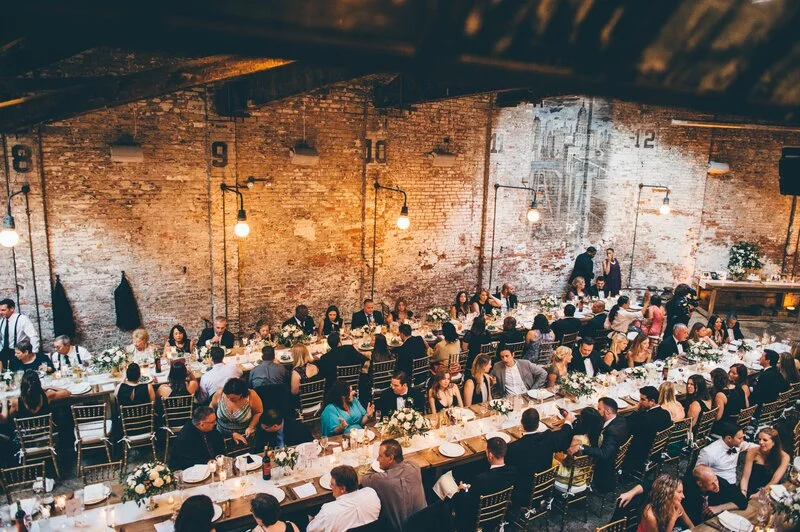 Where did you go for your honeymoon? Would you recommend it to others?
We spent 12 days in the Maldives and 4 in Dubai.
We chose these because we love snorkeling, immaculate beaches, interesting cultures, far away places, and perfect weather.
In the Maldives we split our time between Mirihi and Conrad. One being a totally isolated and private place, and the other a sort of party place in the middle of paradise. Dubai was a way to ease ourselves back into city life, but also to take the opportunity to experience the Emirati culture, landscape, wildlife, and shopping of course. It was an amazing experience!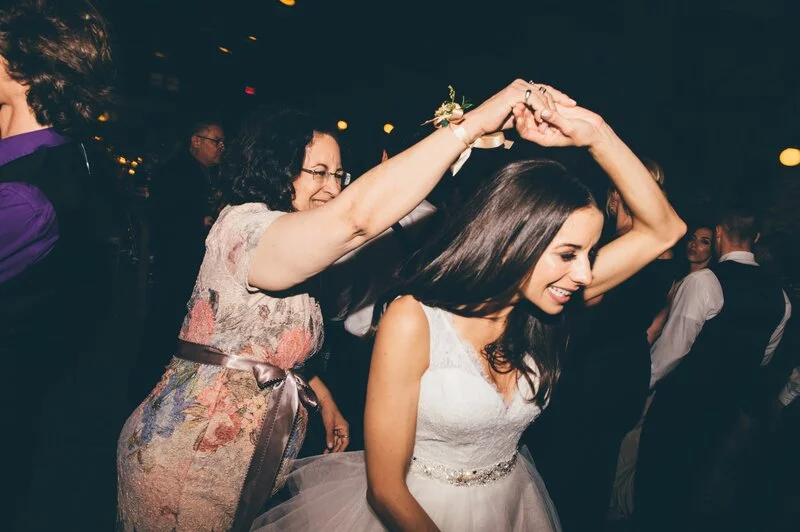 Creative Team:
Photographer: Bryan Sargent Photography / Venue: Houston Hall / Florist: Petals & Roots / Cake: Magnolia Bakery / Makeup Artist: Nicole Tabares of Priv / Hairstylist: Adi Nujedat