As you probably know, high school romances are normally short and sweet. They begin with an intense spark of love and conclude with the near inevitable breakup. But every once in awhile lightning strikes, and the spark sticks.  Such was the case for Kayla & Thomas – who met in grade 11 at a Halloween party. What seemed like an unlikely match struck solid gold – and the relationship blossomed into something absolutely beautiful and their Canada Mountain Vineyard Wedding is certainly one for the books!
Thomas & Kayla held a destination wedding on June 18th in their hometown of Kelowna, British Columbia Canada. Their wedding date was also incredibly special, as they share it with Kayla's Grandparents – who were married 50 years ago! The ceremony was held outdoors at the gorgeous Sanctuary Gardens in West Kelowna, with reception at Tantalus Vineyards & Winery. It was a perfect, fairy-tale day… Except for one problem – the pouring rain! But after facing so much together a little rain wasn't going to get these two down – they came prepared with cute umbrellas & waterproof mascara, braving the pouring rain. And WOW did those overcast skies make for some dramatic and gorgeous imagery!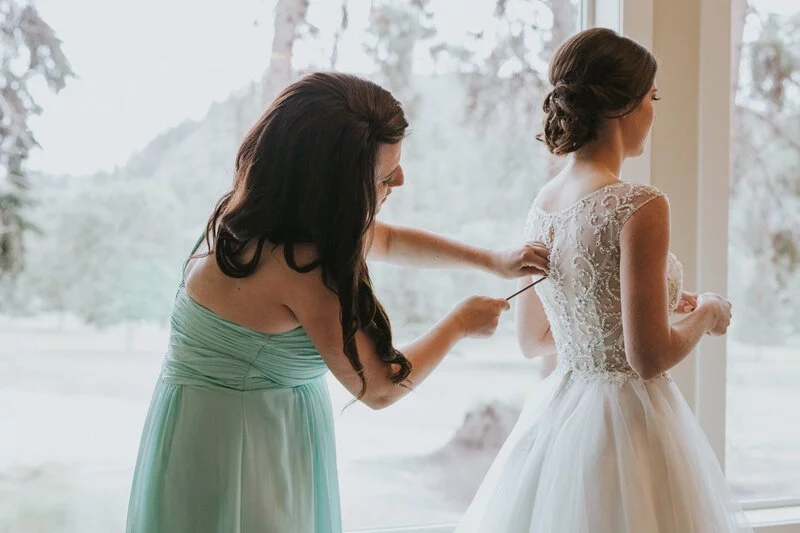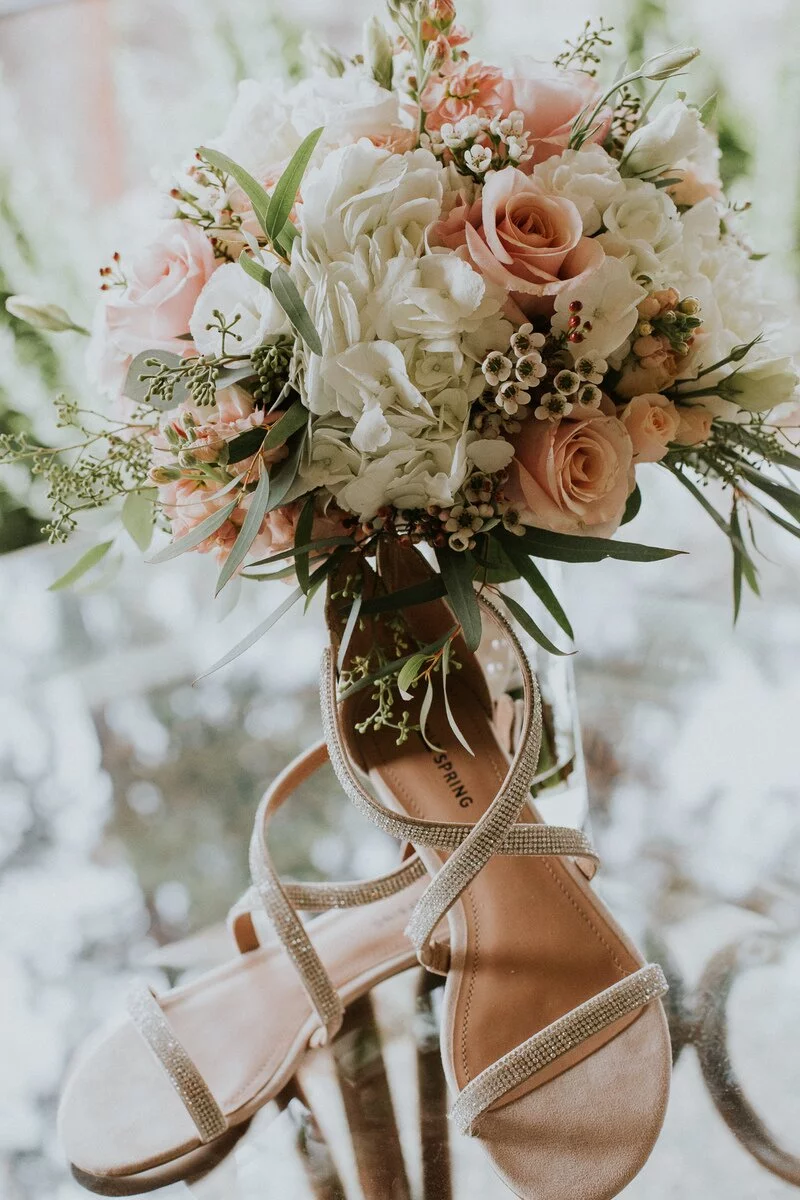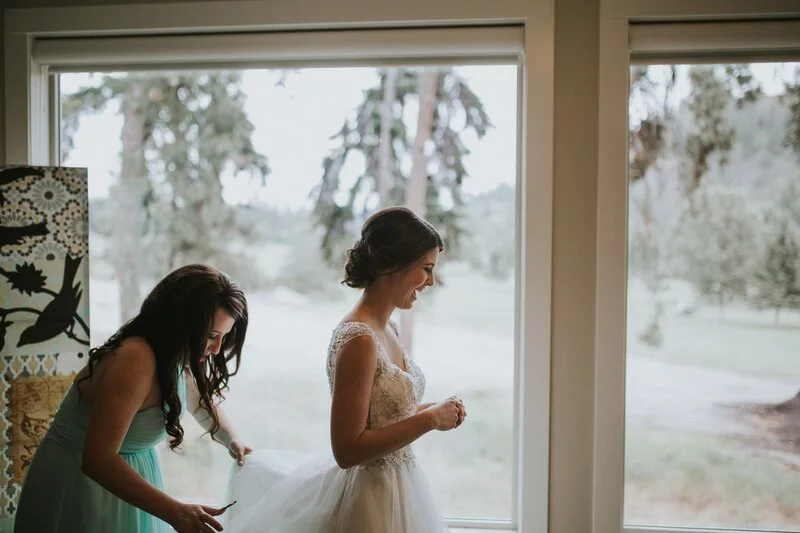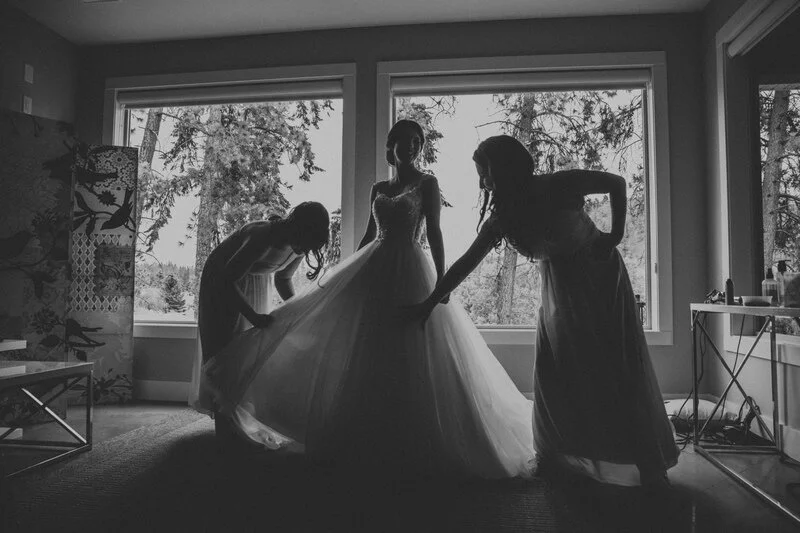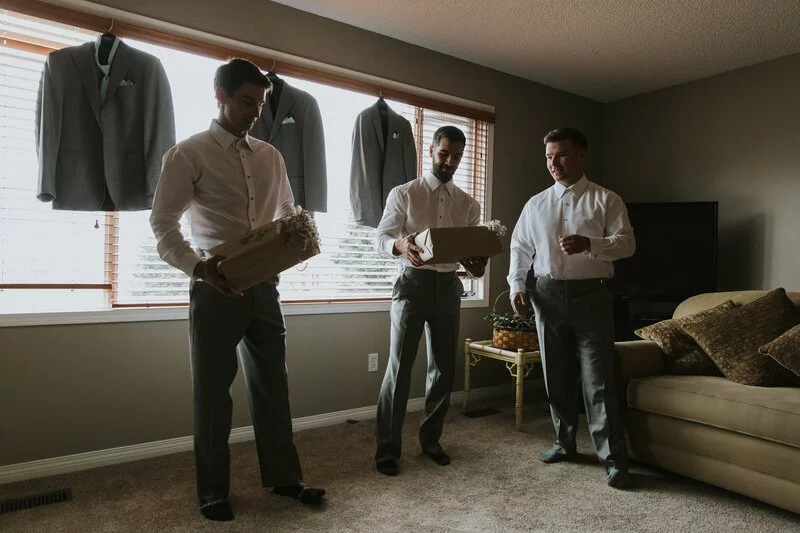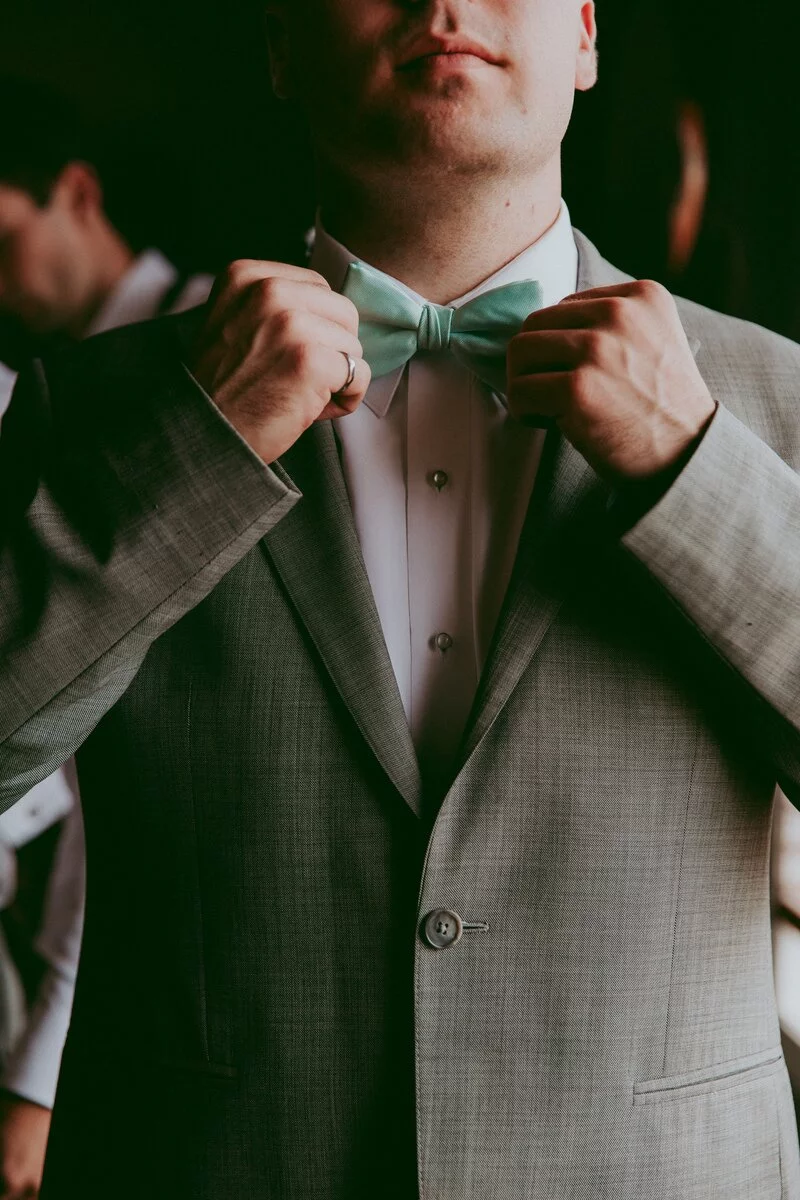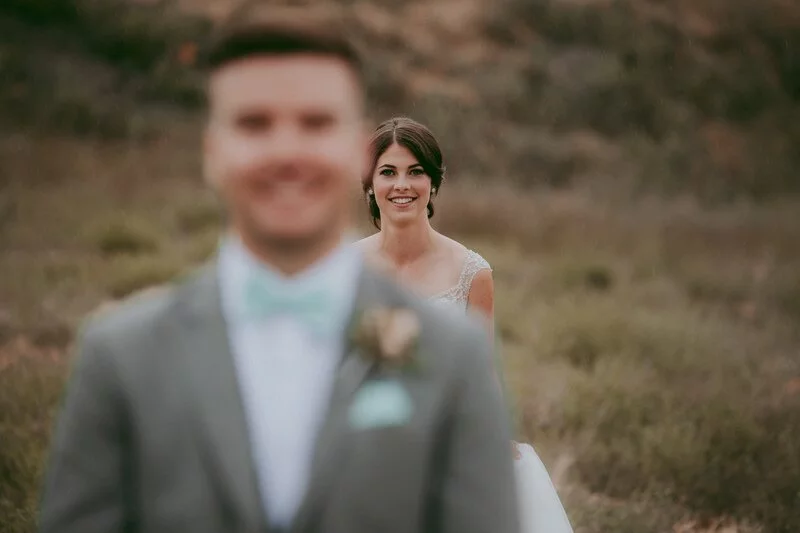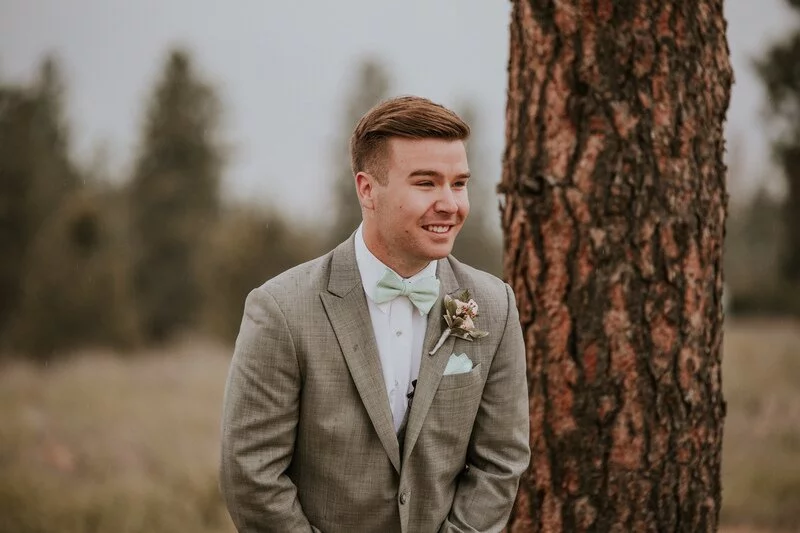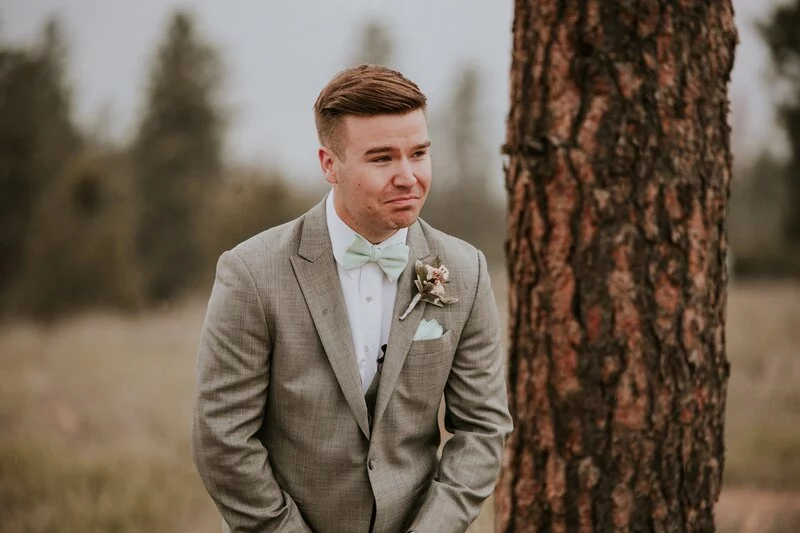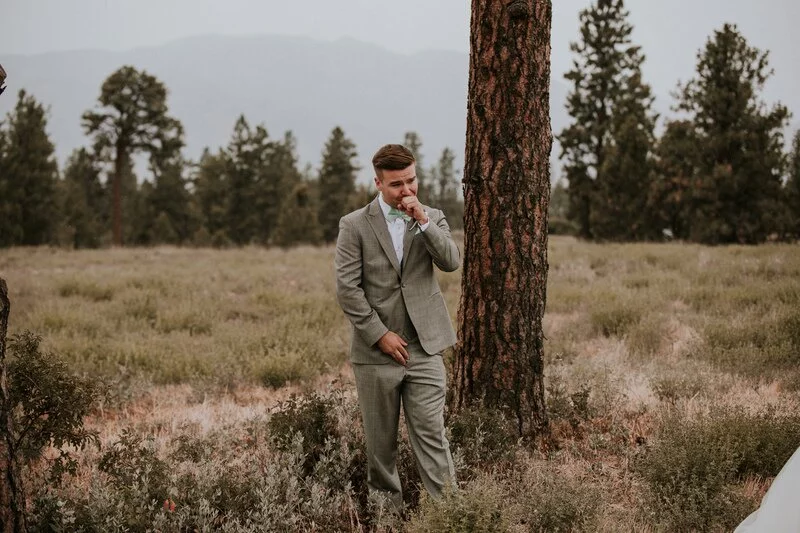 I think this seriously has to be one of my favorite first looks EVER! Thomas was clearly overcome with emotions after seeing his stunning bride for the first time. If that isn't what love looks like, then I don't know what is.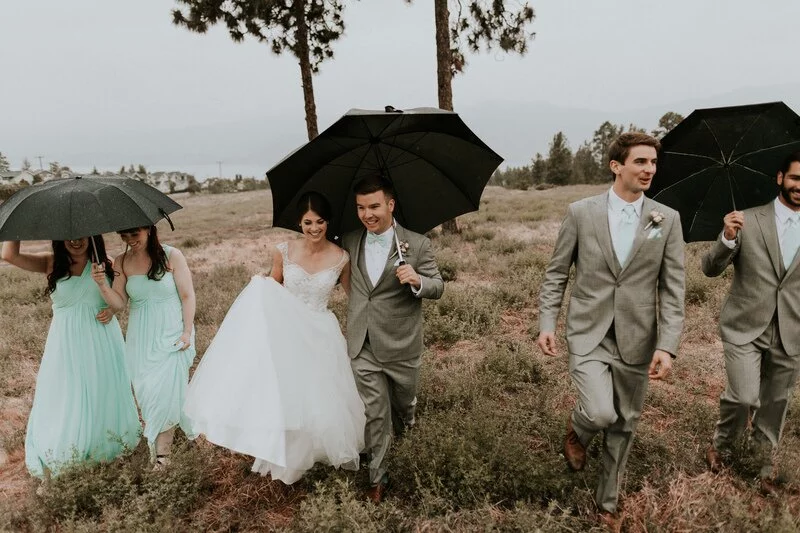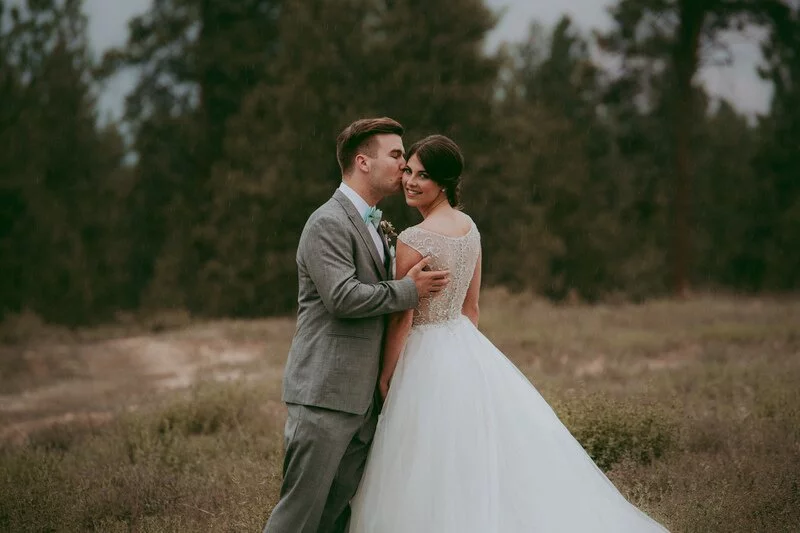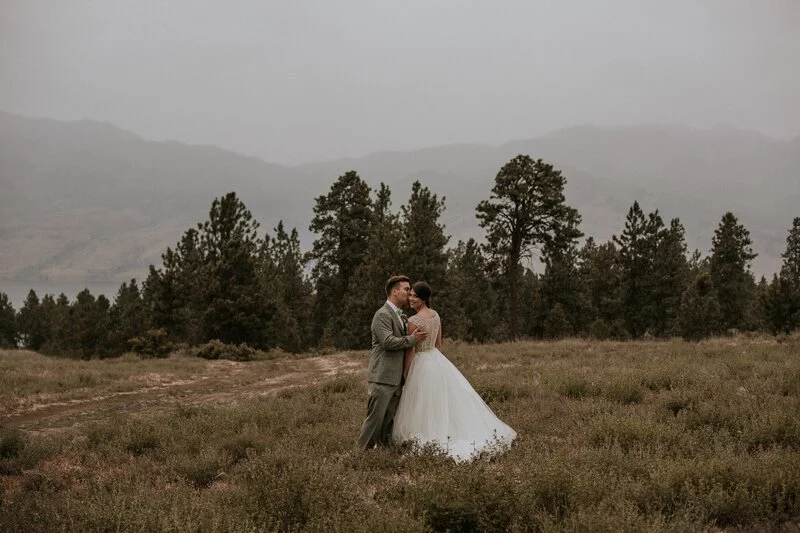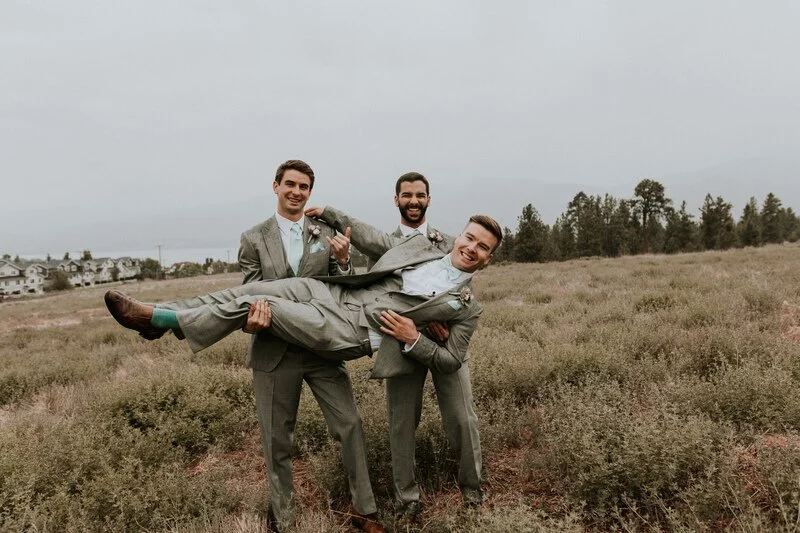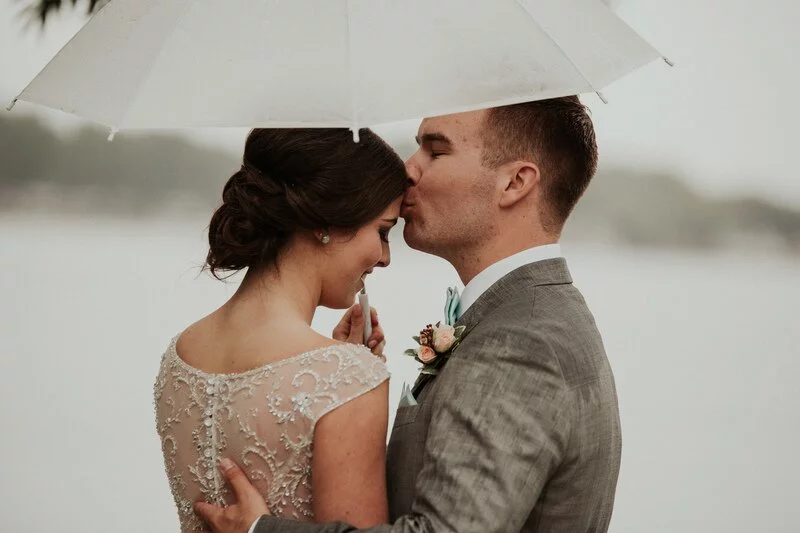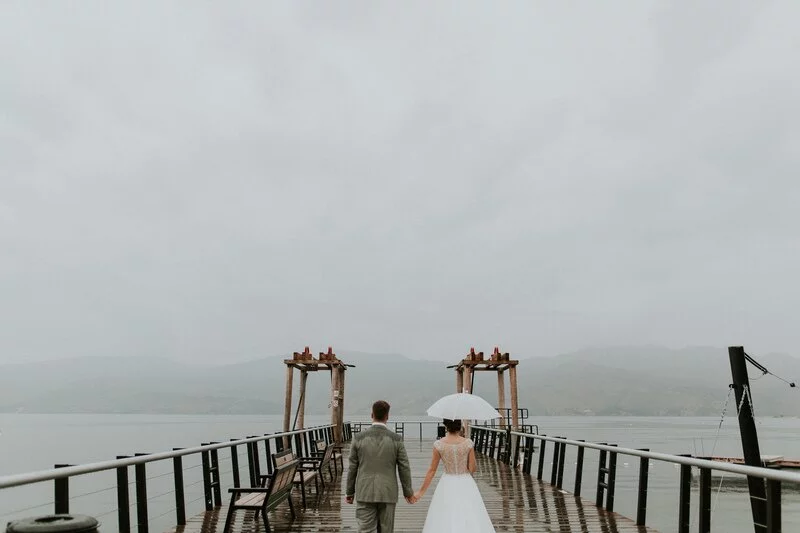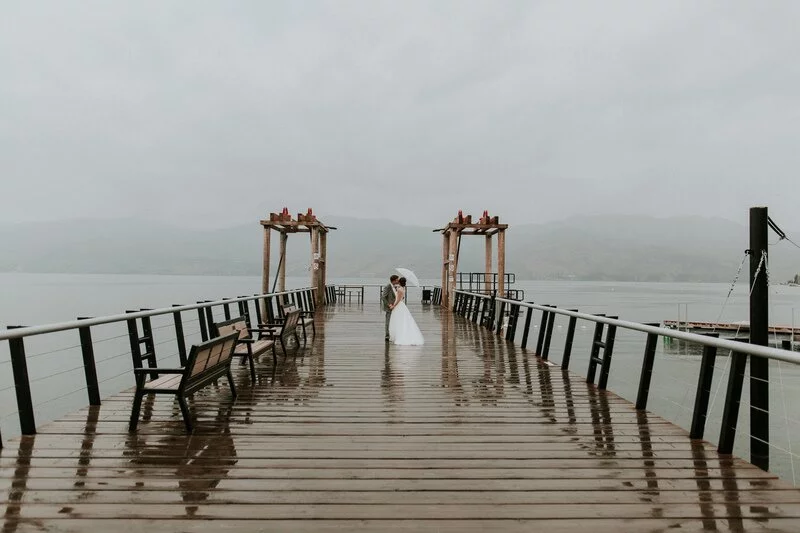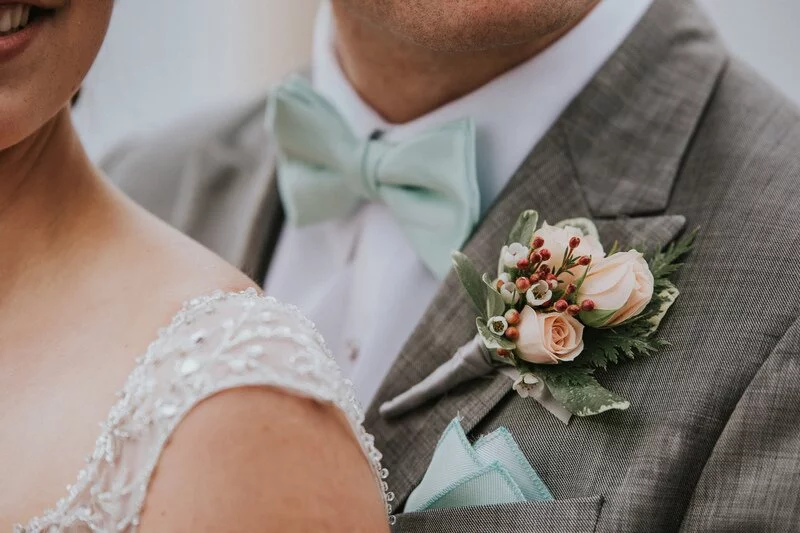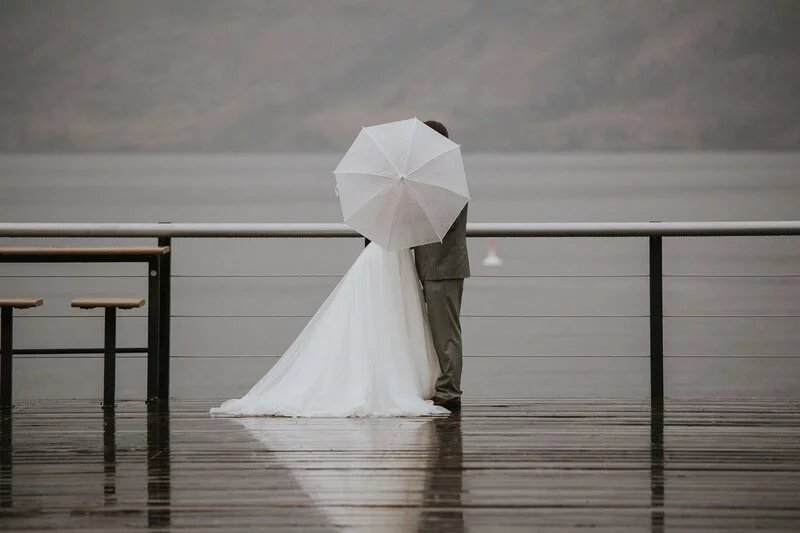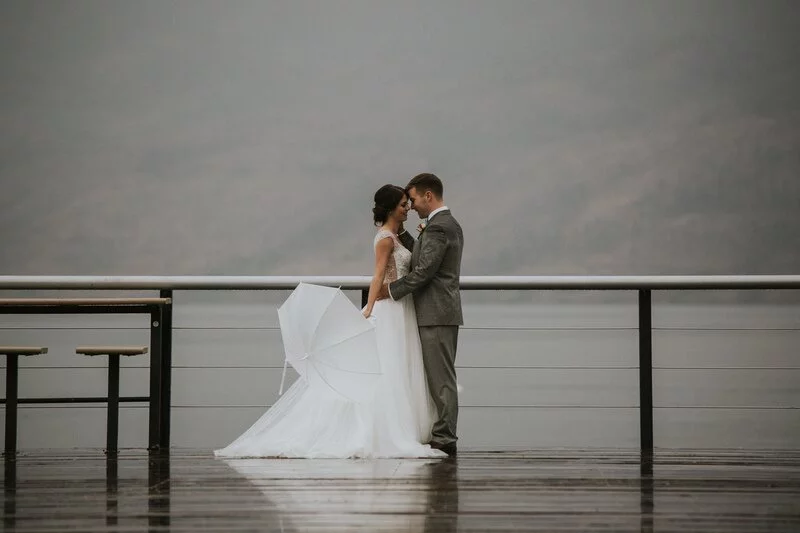 How intimate and incredible is the shot above? It is like the two are in their own world and we are getting a small glimpse into have they are oh so completely in love!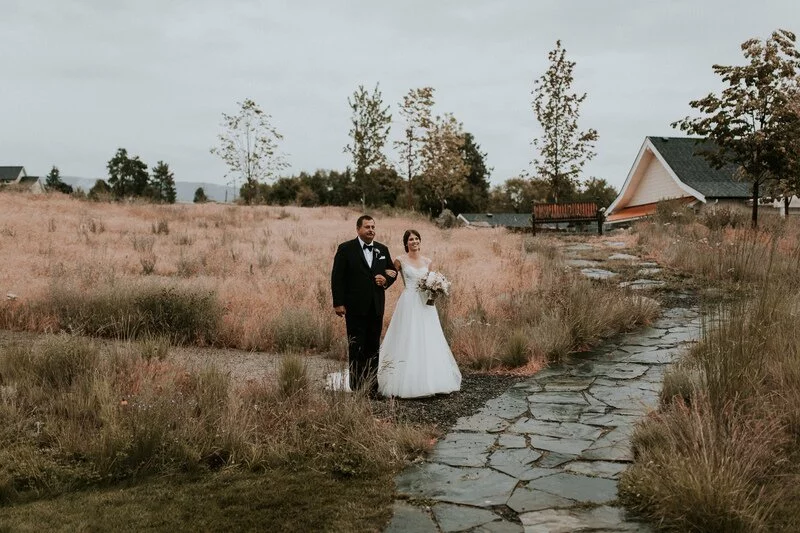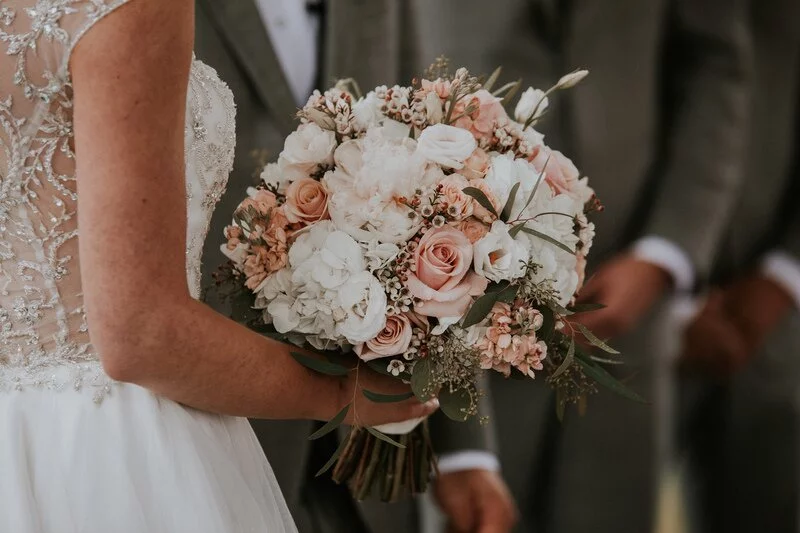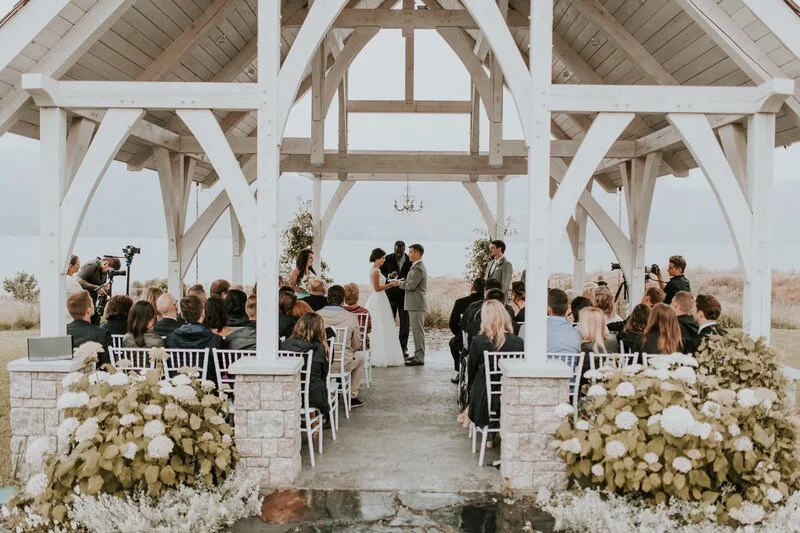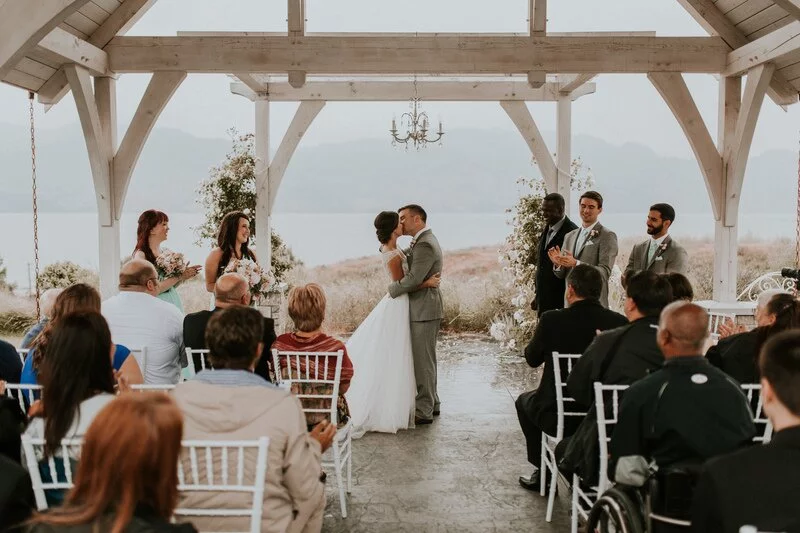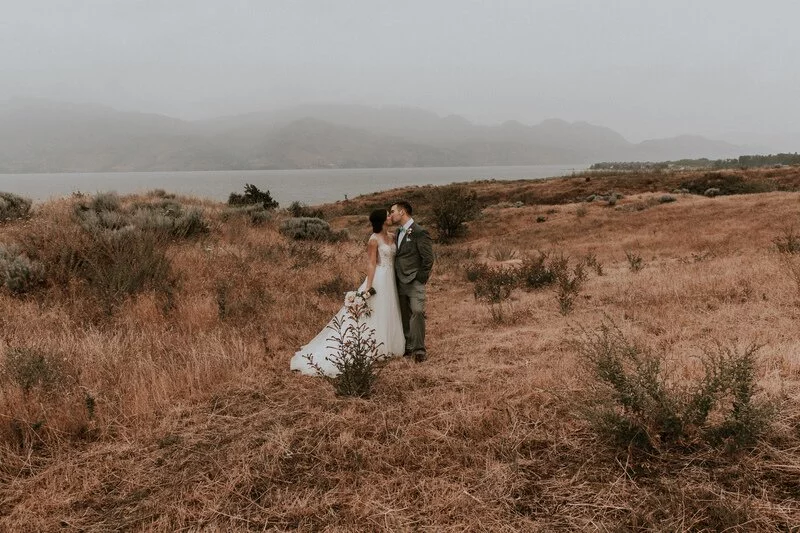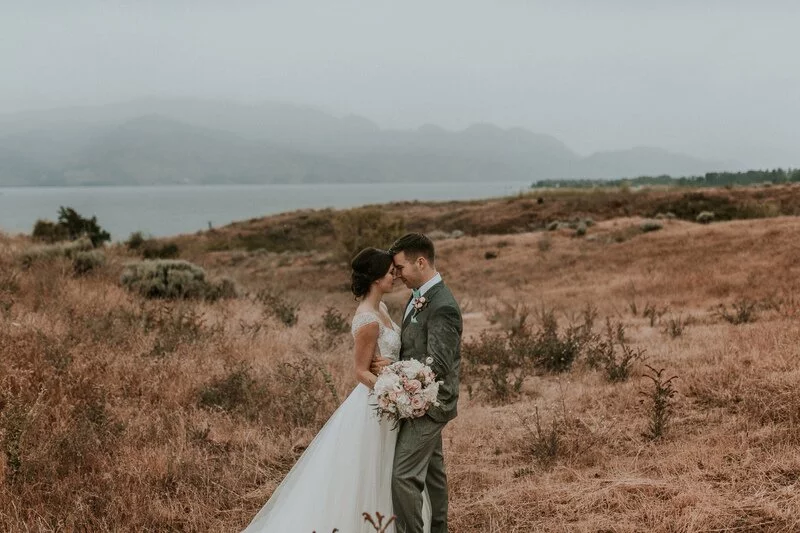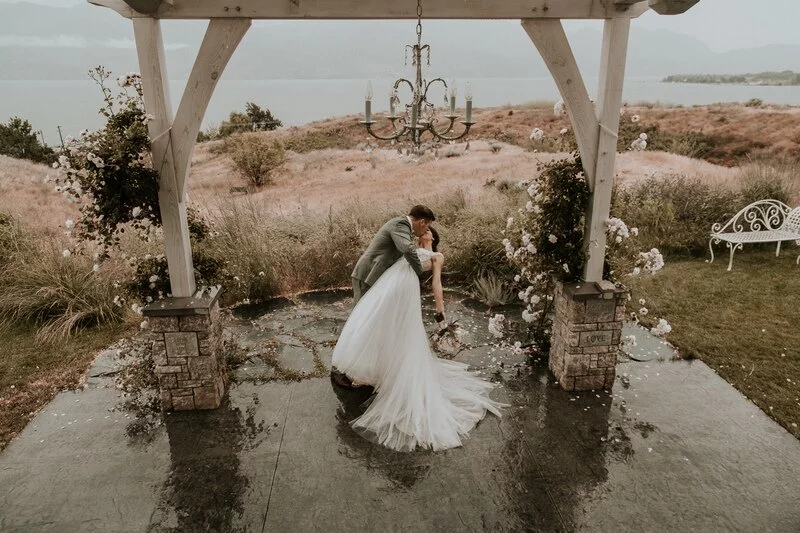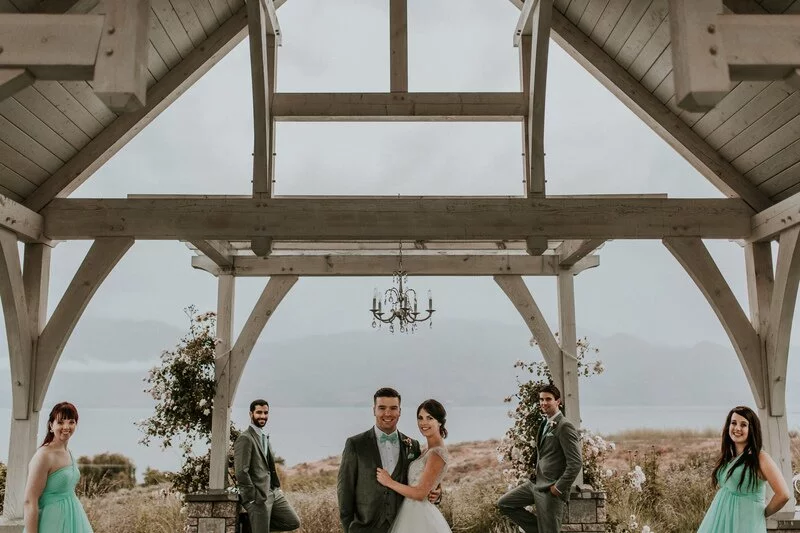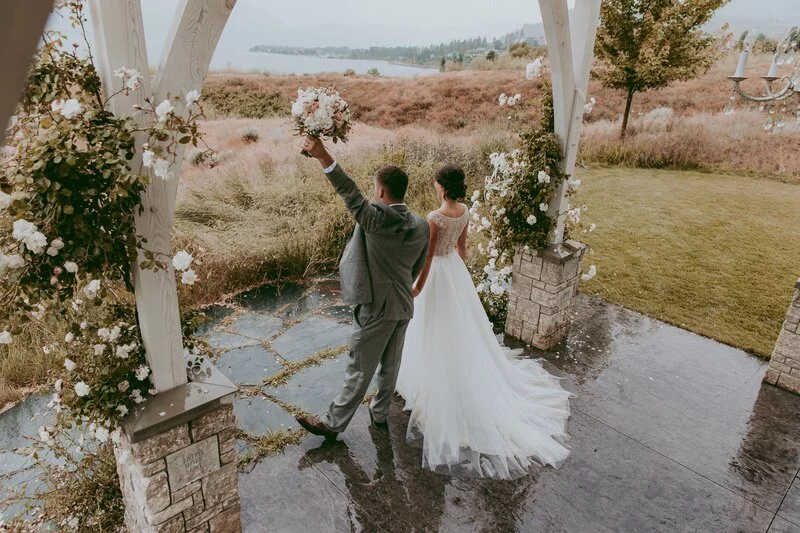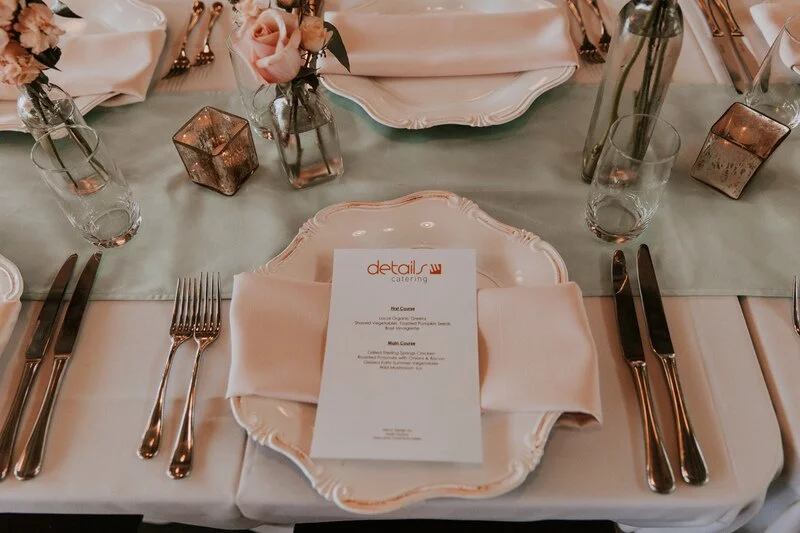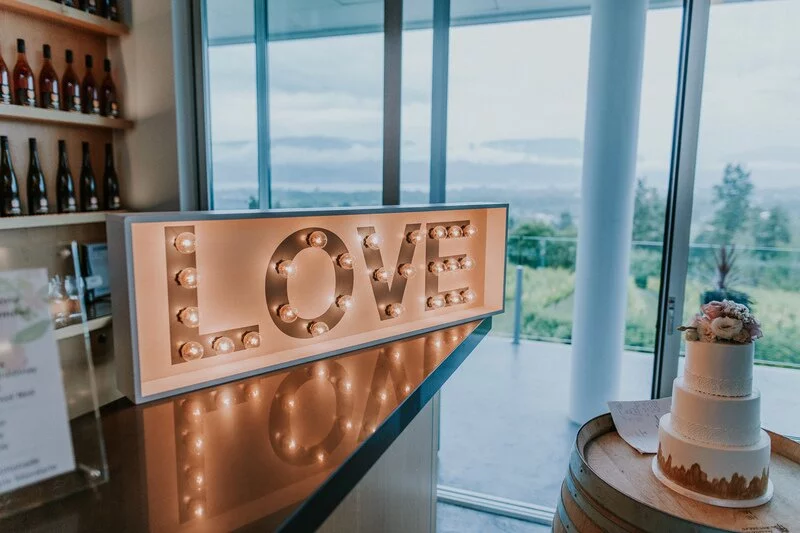 Between this fantastic LOVE sign, the gorgeous view, and the golden brushed 3 tiered cake, I am not sure what is my favorite! Can I pick all of them?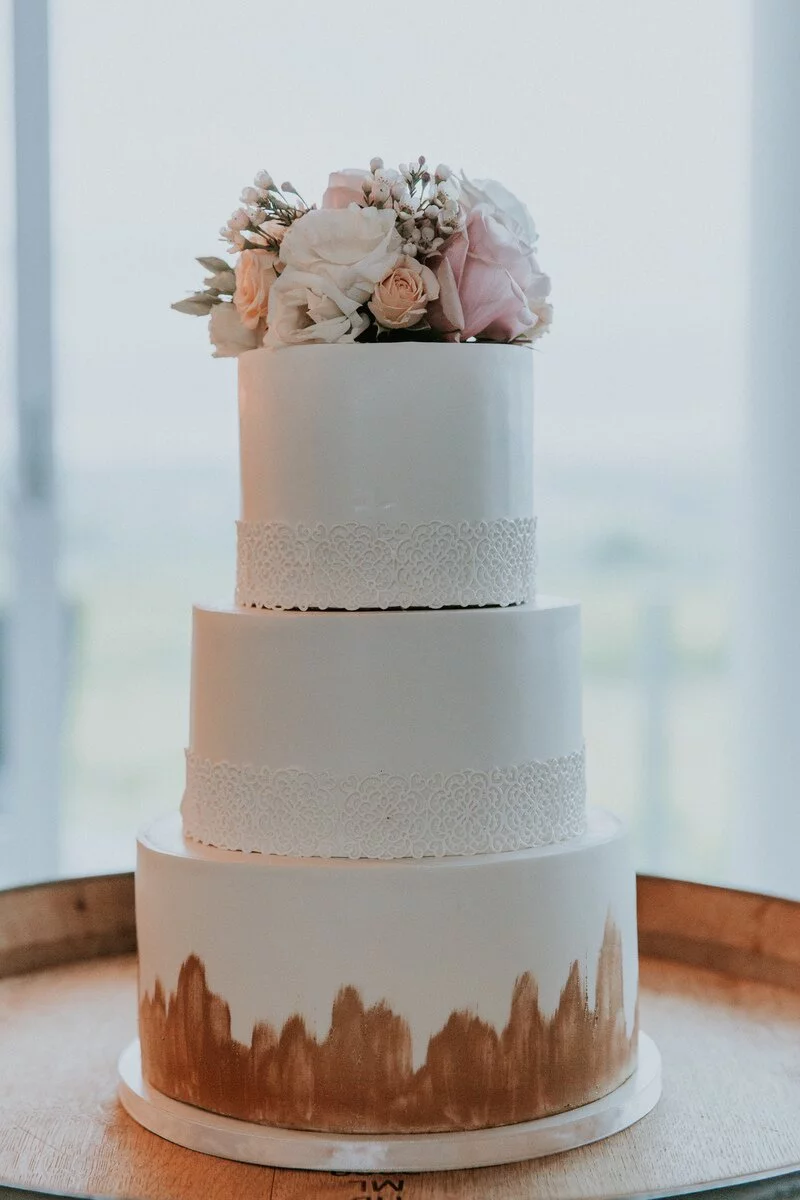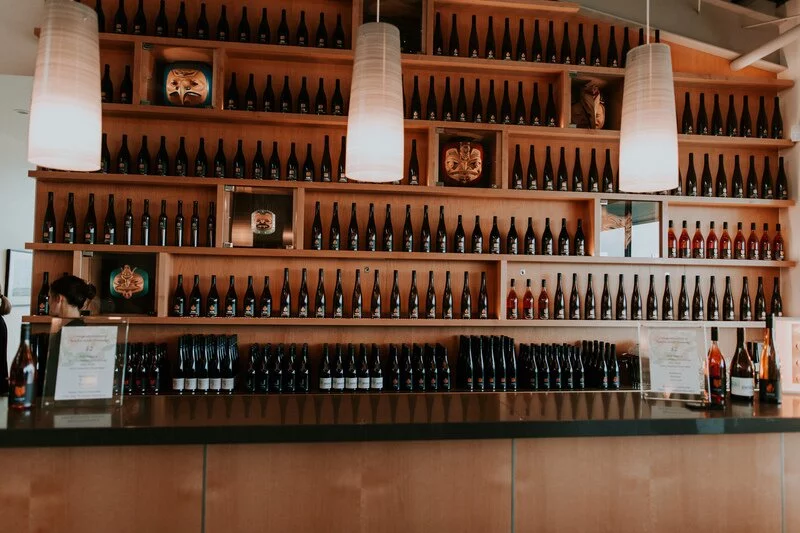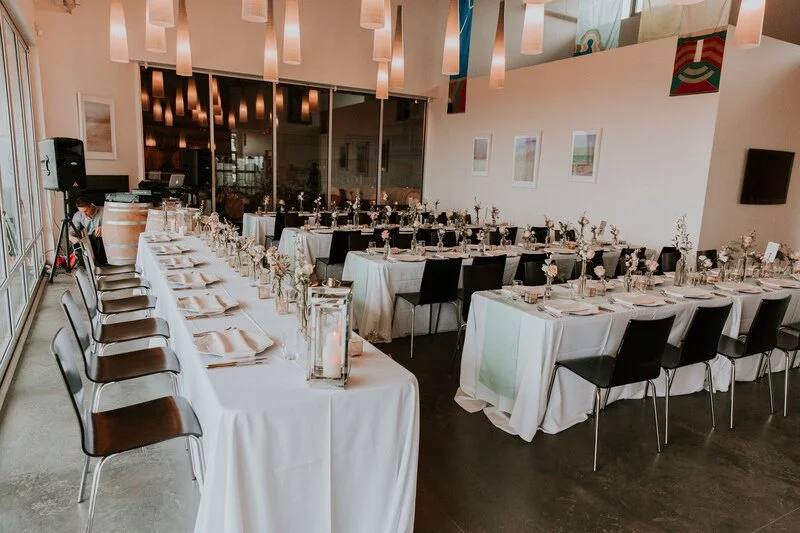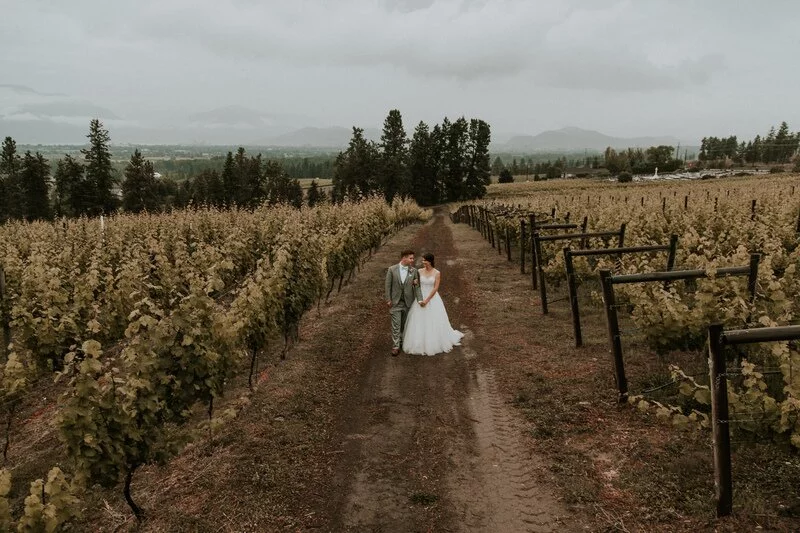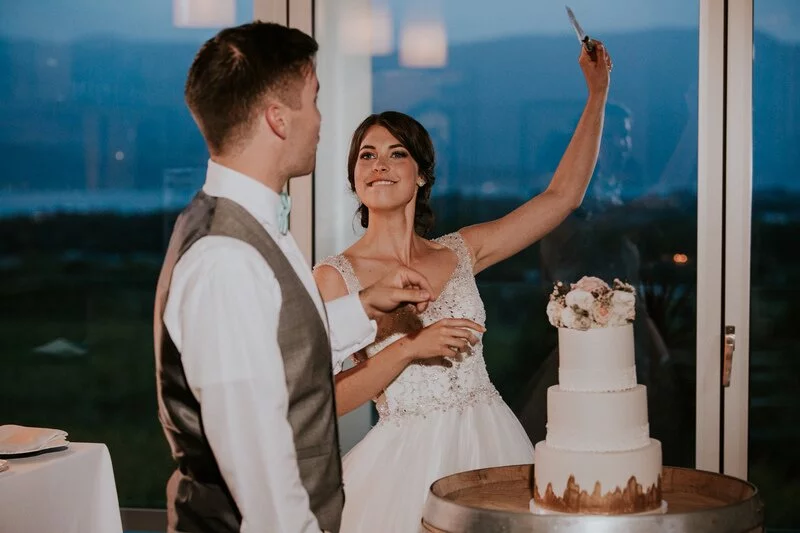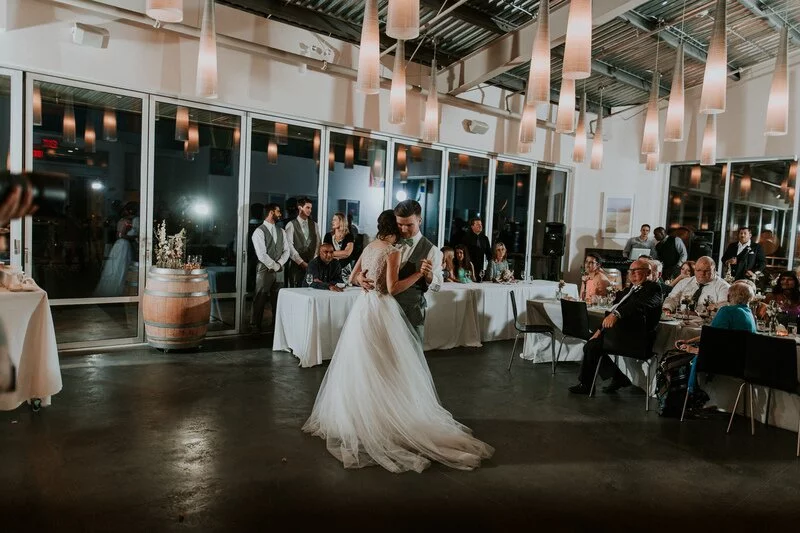 Creative Team:
Photographer: Tailored Fit Photography / Location: Tantalus Winery & Sanctuary Gardens / Floral Design: Classic Creations Floral Design / Cake: Sweet On You Designer Cups & Cakes / Makeup Artist: Melissa Craven / Hairstylist: Crystal Price /