Candace and Colin make the most adorable couple and we are loving their Canadian Country Engagement! Both the bride- and groom-to-be are the outdoorsy type and are planning  a woodland celebration for their wedding day. Their engagement pictures, captured by Melissa Avey Photography, were taken just down the road from Candace's childhood home. The old abandon stone farm house is the perfect backdrop to this fun engagement!
Candace and Colin have been together for over 6.5 years and they credit there relationship to being able to always find something new and exciting to do together, while always having a similar sense of humor. After all they say that a couple who laughs together, stays together (or something like that!). Candace and Colin are clearly laughing through life and their engagement session below!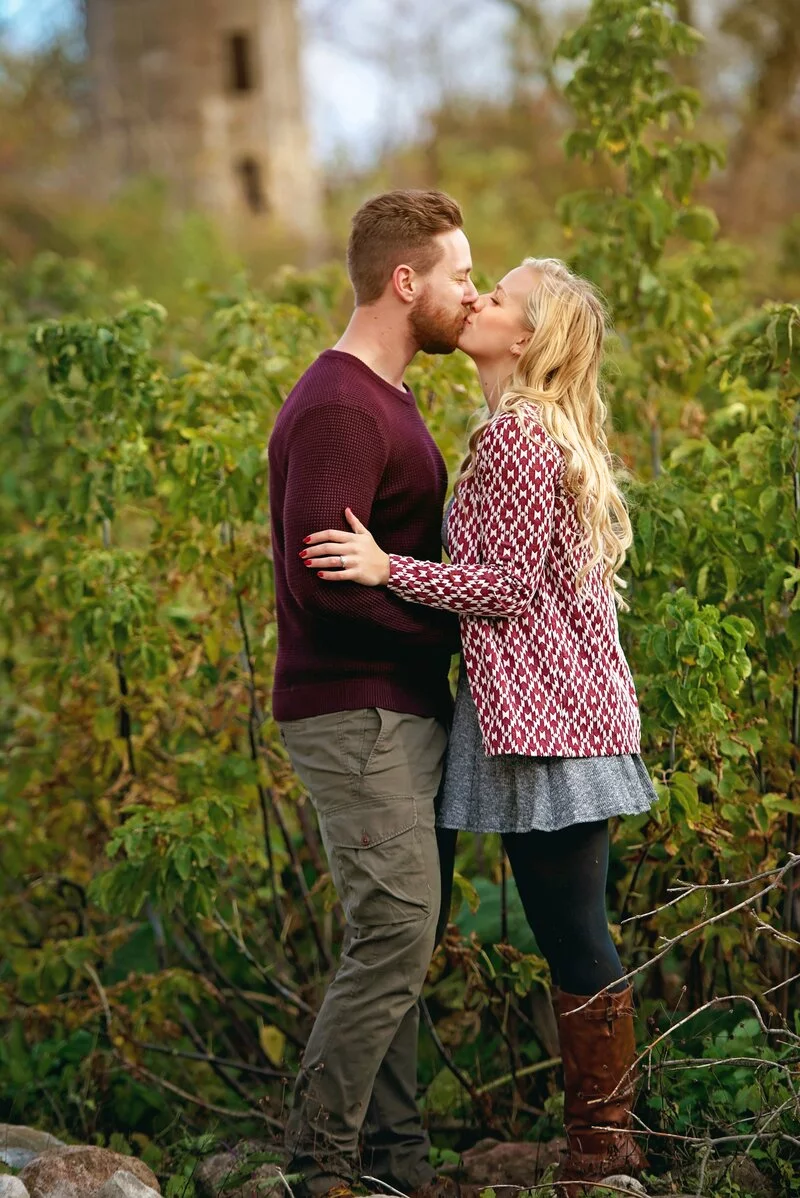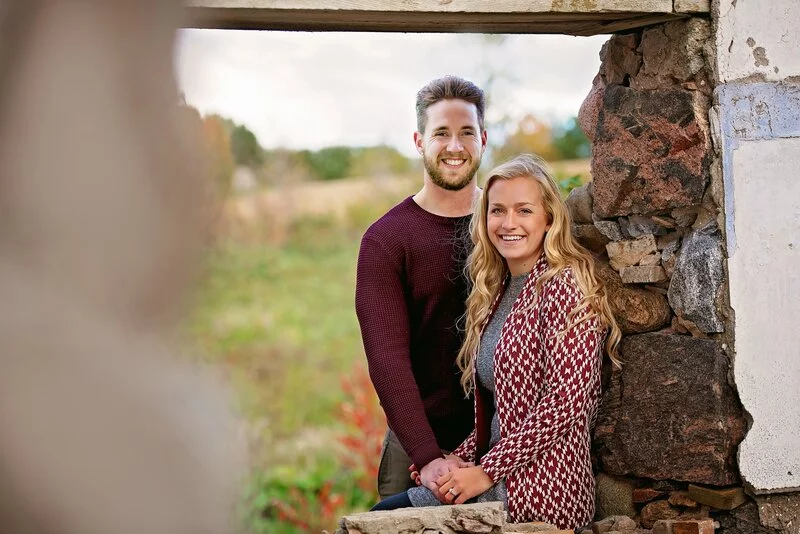 How did you two meet?
At a party, through mutual friends
What was your first date like?
Colin was very shy and nervous and Candace was also very nervous but couldn't stop talking. Colin ended up going to the wrong house but eventually found it.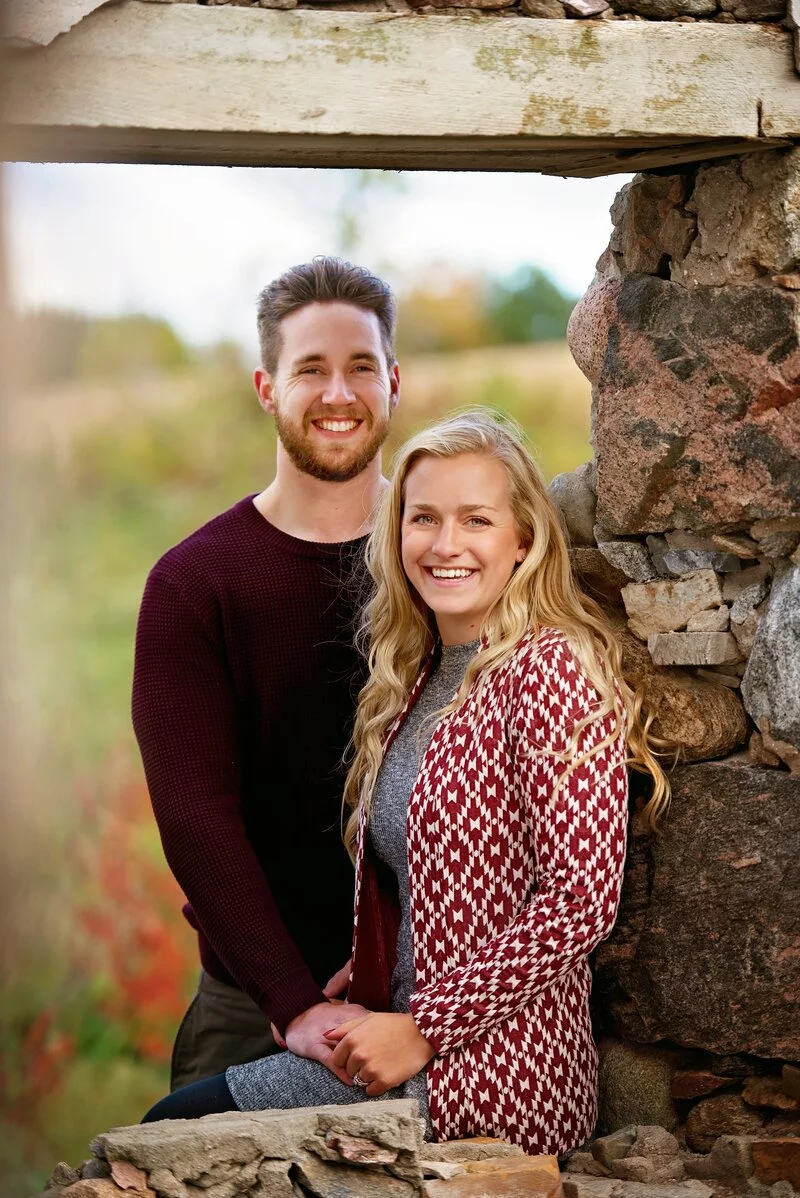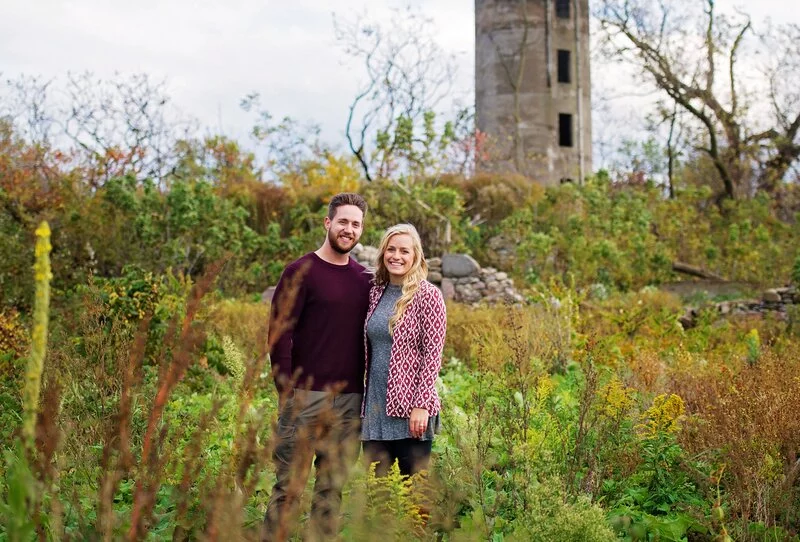 What is your favorite thing about each other?
My favorite thing about Colin is his smile and his sense of humor. My favorite thing about Candace is her smile and her eyes.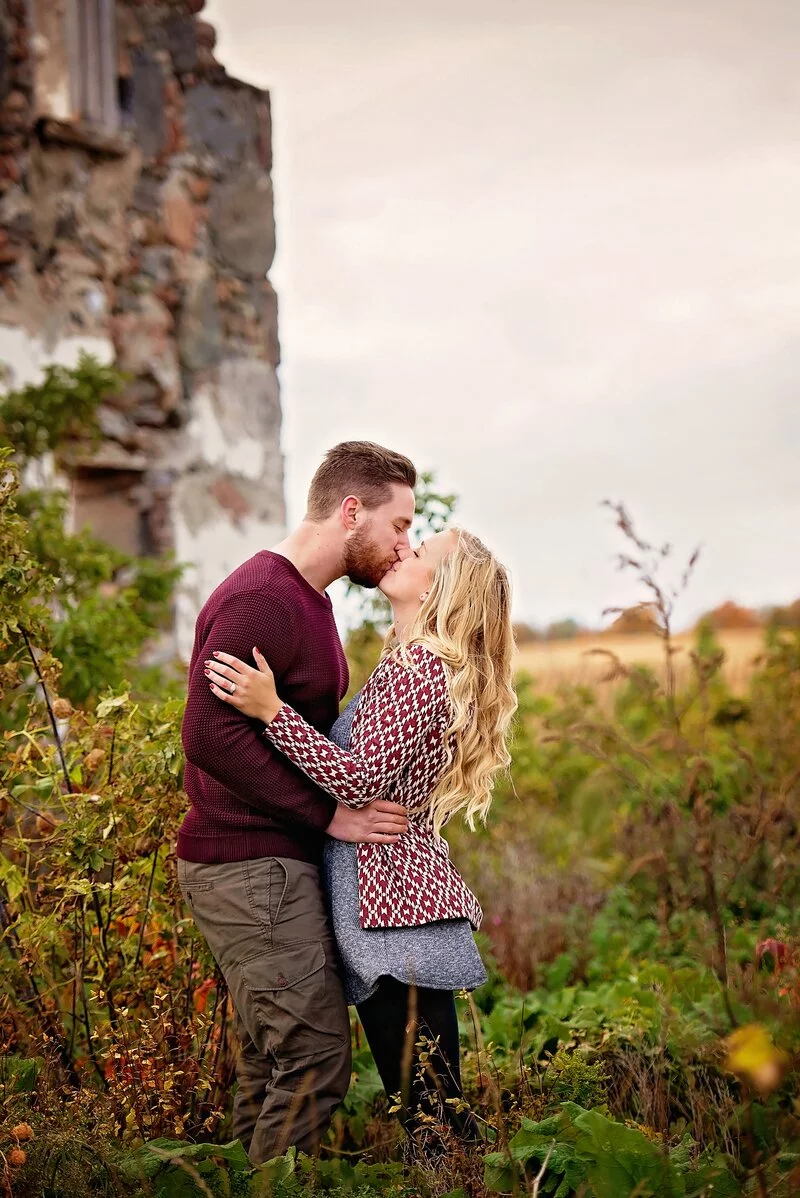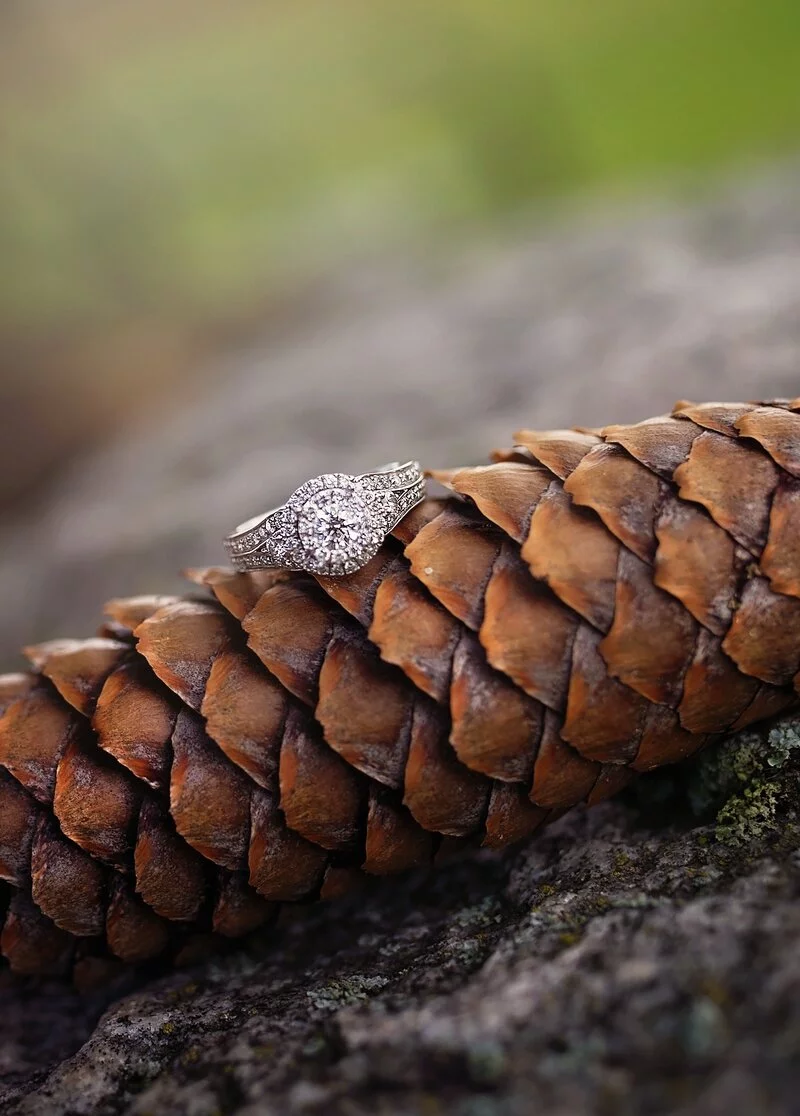 Tell us about the ring!
It's stunning, it is a very unique vintage steely ring with the perfect amount of bling.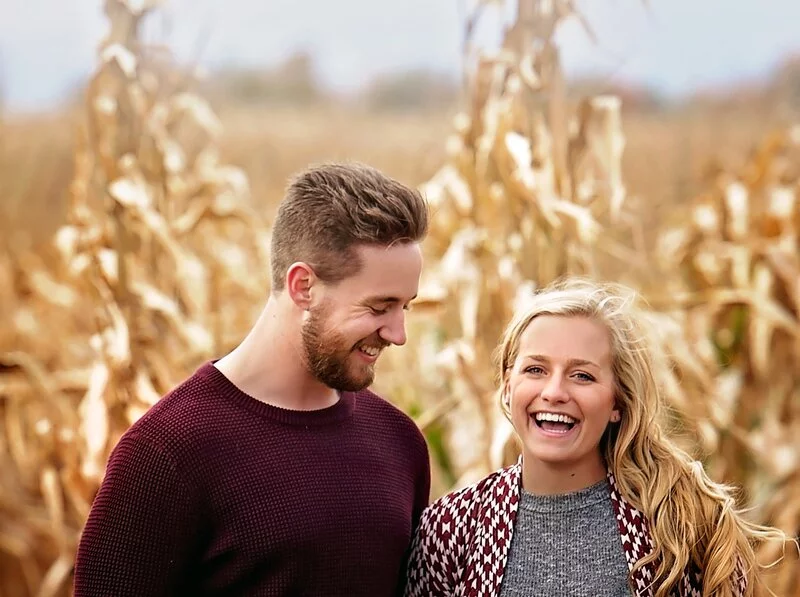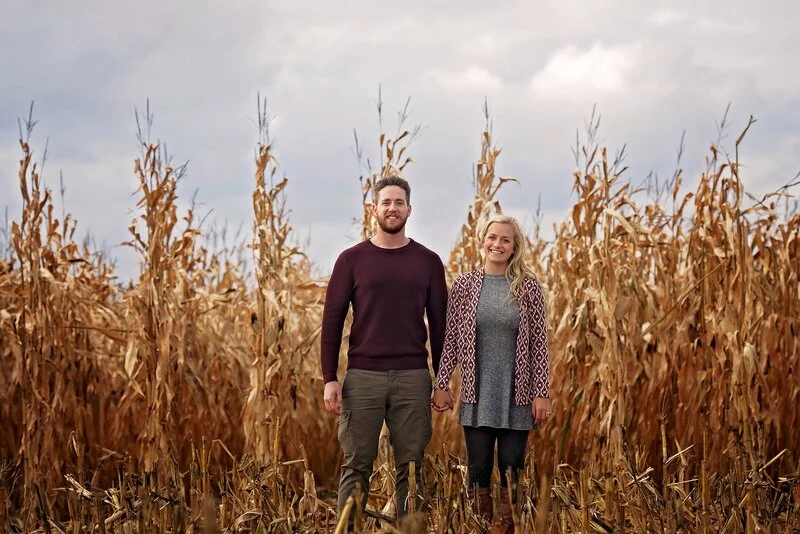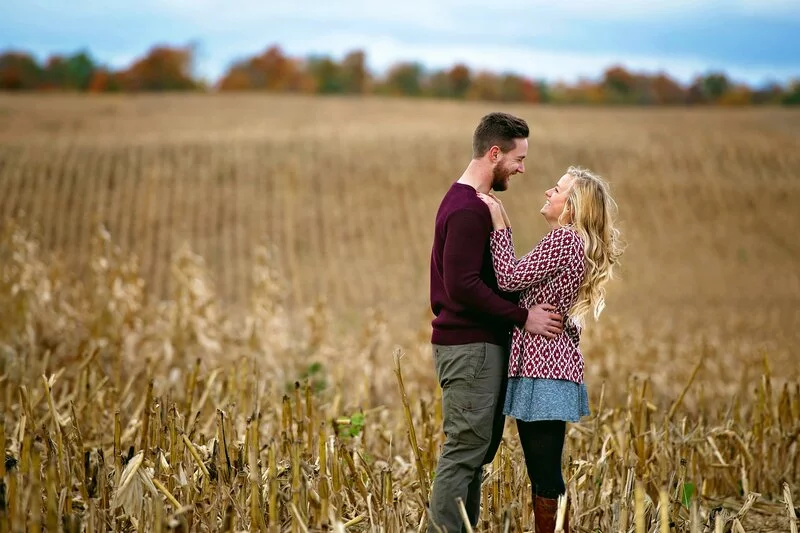 Tell us about the proposal.
Colin asked my dad if he could marry me, he then picked up the rings on a Wednesday and had wine and steaks ready in the backyard. It was perfect!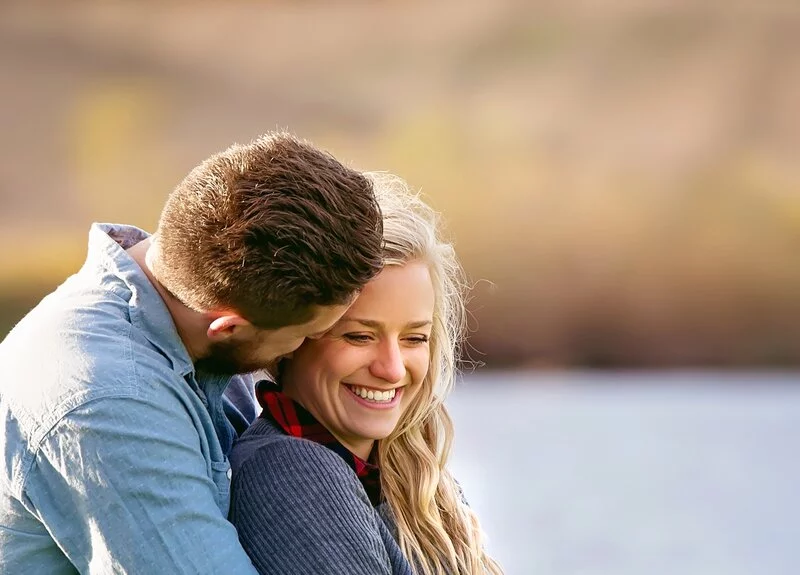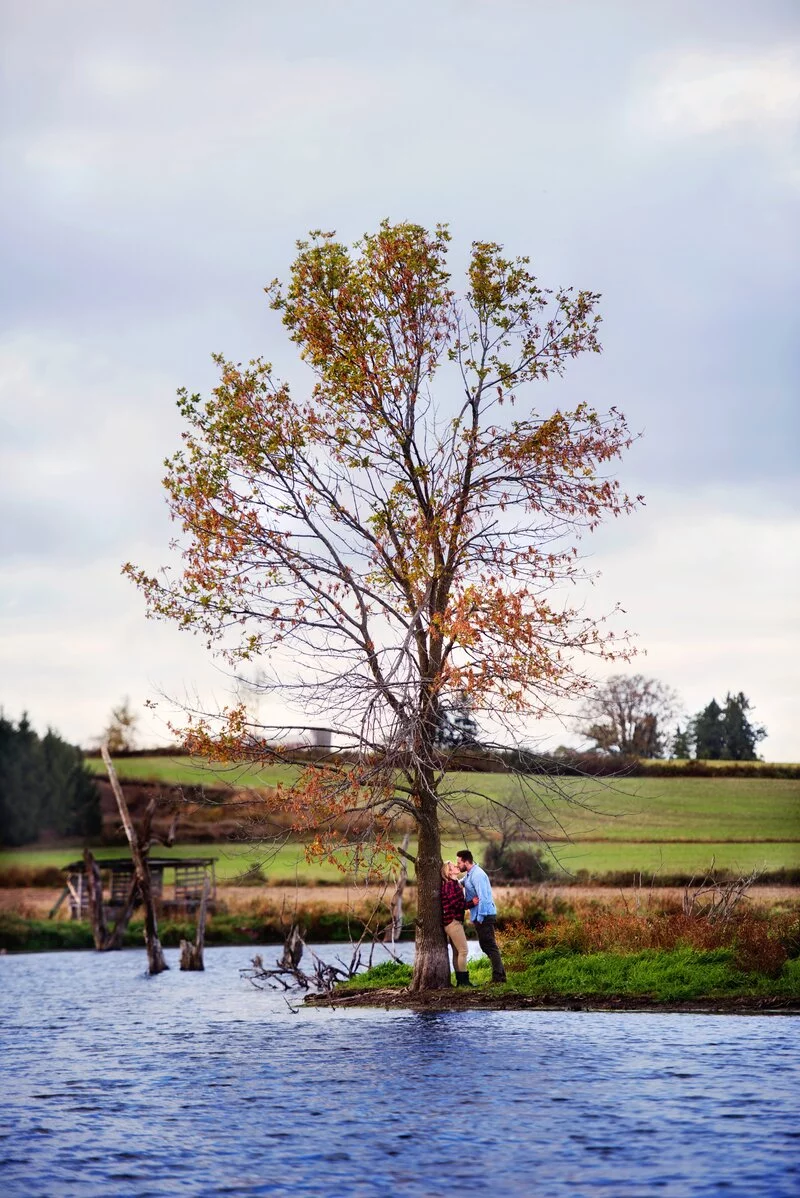 How did you know she was the one? How long had you been planning to propose before you actually popped the question?
I've known for a long time that she was the one, and I was planning to pop the question for a couple months.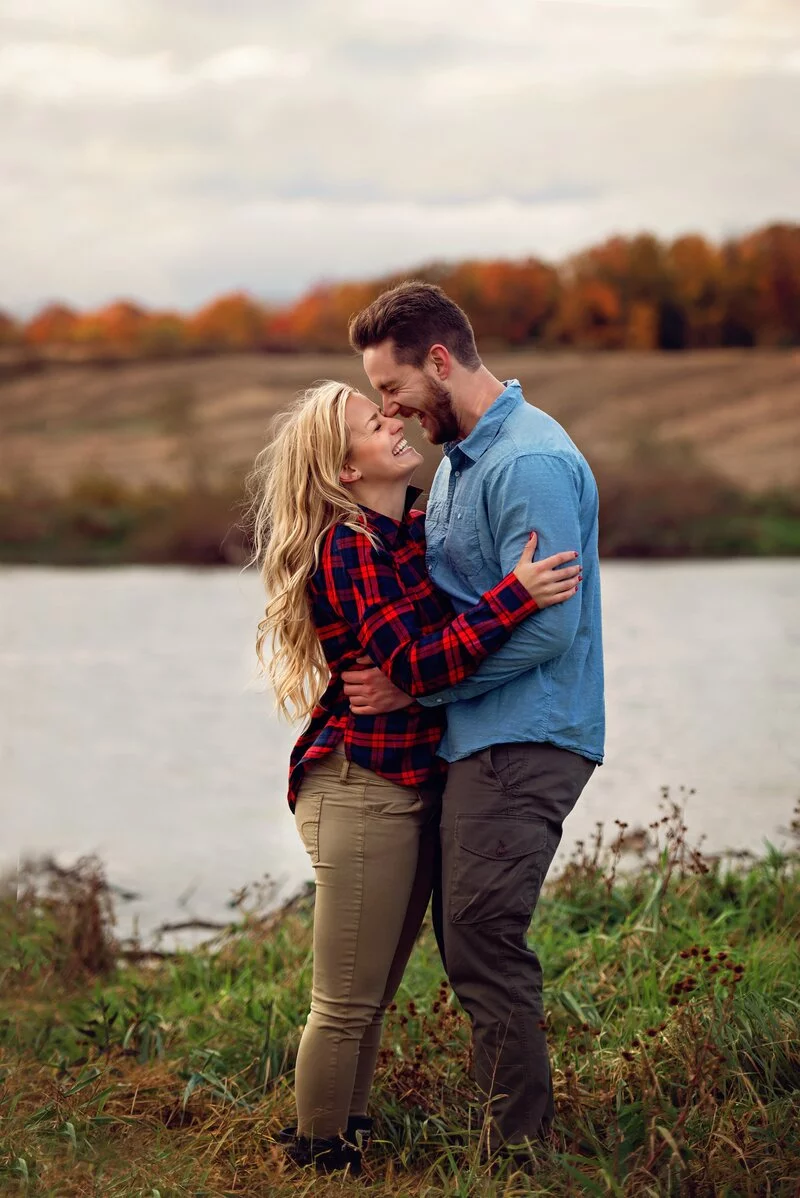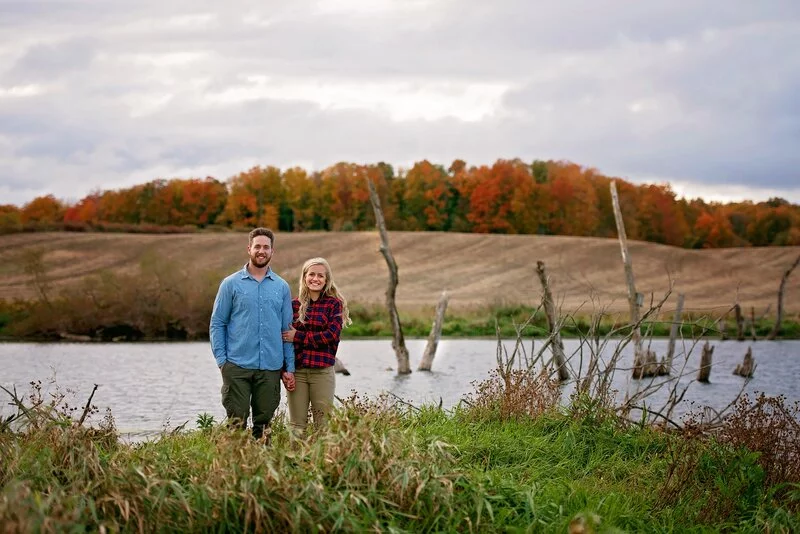 What was the inspiration behind your engagement photo shoot? Where did you have your pictures done and why did you choose it?
We had them done down the road from my parents place in an old stone house ruin. I've driven past this place a lot and have always loved it and couldn't imagine doing it anywhere else. We both love nature and I have always had a soft spot for stone houses.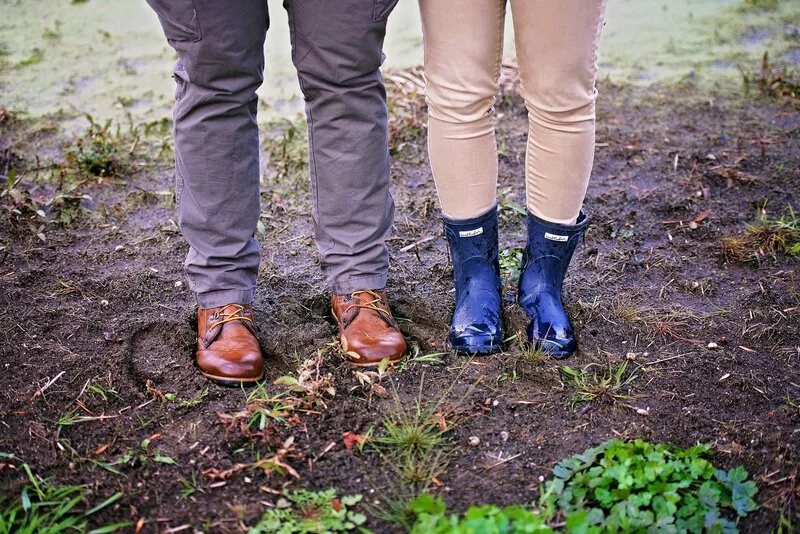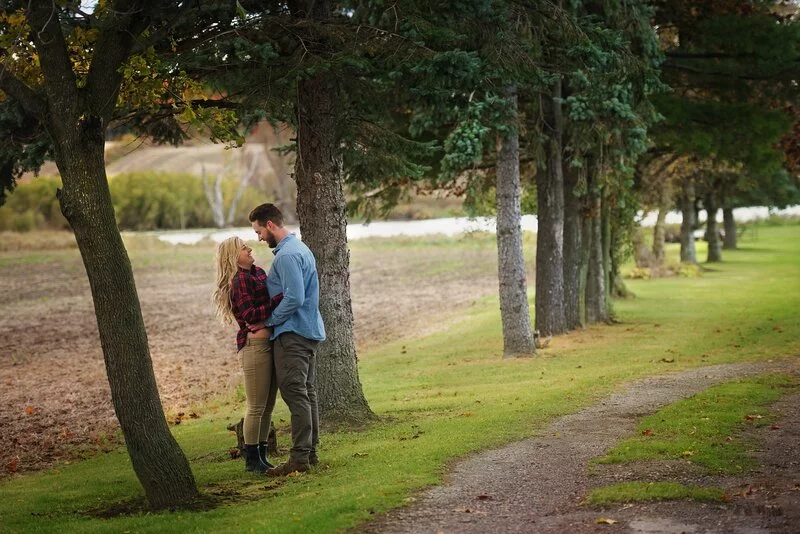 What are you most excited about when thinking about your wedding?
Getting dressed up and saying our vows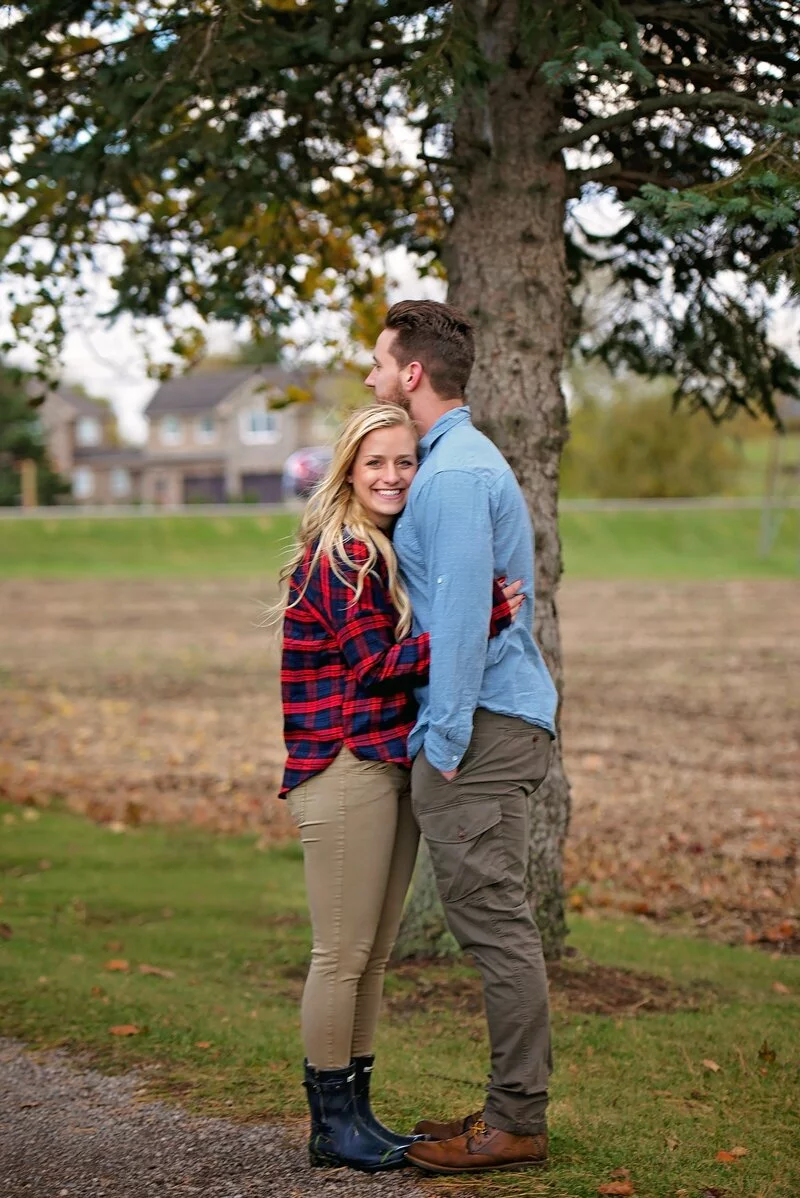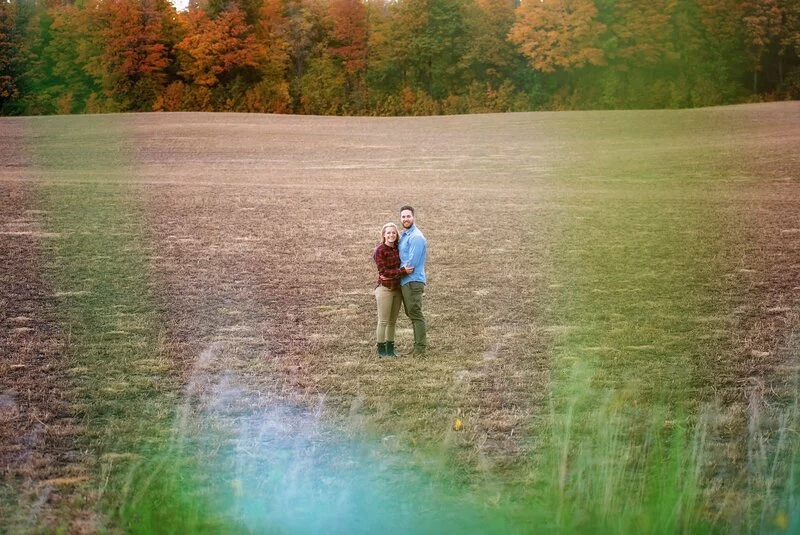 Photographer: Melissa Avey Photography