Thanksgiving dessert isn't just about pies anymore…welcome to Wedding Cake Wednesday | Thanksgiving Dessert edition!
Okay, so this week's blog technically doesn't involve wedding cakes but it is sure to satisfy your sweet-tooth. We have decided that today is the perfect day to feature an assortment of yummy desserts for the upcoming holiday season. We love pies just as much as the next sweet treat loving person but we also love to mix our menu up a bit with non-traditional goodies. This past weekend we had our "friendsgiving" and for an extra delight we made a spice cake with cream cheese icing and it was simply to die for delicious.
As long as I can remember for every Thanksgiving my mom would bake at least 3 different types of pies, having our own families now we too have our own food traditions which includes many different goodies, my personal favorites are cranberry cheesecake and pumpkin cake. Of course we couldn't resist including a classic apple pie topped with a golden crumble and a scoop of ice cream!
So as you gather around the table with your friends & family, remember to give thanks and to cherish the special moments together. Let's get this dessert train started Gobble, Gobble!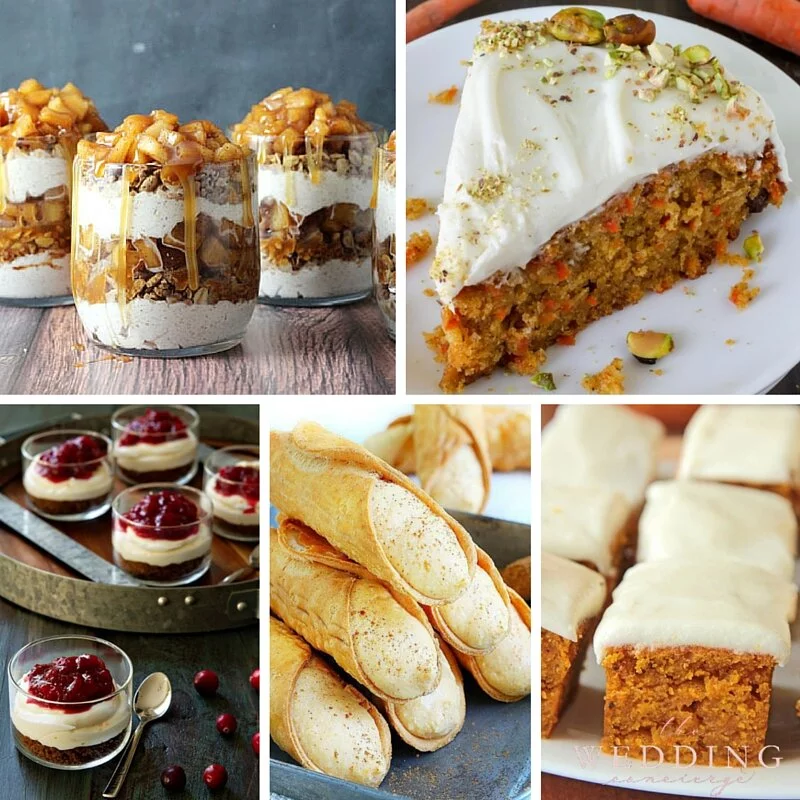 Caramel Apple Trifles – Love, Life & Sugar // Pumpkin Carrot Cake – Baker by Nature // Cranberry Cheesecake – My Baking Addiction // Pumpkin Cannoli – Imperial Sugar // Pumpkin Bars – Sugar Apron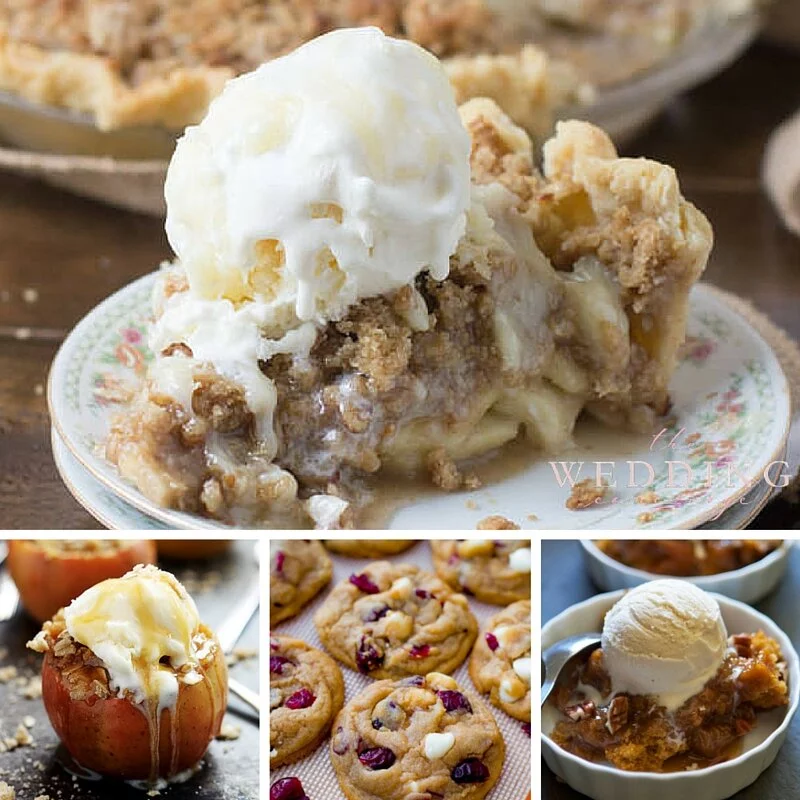 Apple Pie – Oh, Sweet Basil // Stuffed Bake Apples – Creme de la Crumb // Cranberry & White Chocolate Chip Cookies – Sally's Baking Addiction // Pumpkin Pecan Cobbler – Lauren's Latest