Ray and Ashley, an Air Force couple who met while stationed in Germany, had thee most stunning Utah Mountain Wedding! I just couldn't get enough of their pictures or the way Ashley tells us their story! This mountain-side winter destination wedding was filled with personalized touches, from a wine chalice that has been in the family since 1870 to personalized winter blankets that the groom designed and made himself! Pepper Nix Photography completely blew us away with their sheer talent in making us feel like we were reliving this couples wedding through pictures. And since this was a destination wedding, all the guests got the chance to turn the trip into a ski outing!
We know you are going to love this wedding as much as we do! And for the rest of the month, we are going to be sharing with you all the best winter weddings that will have you ready to grab a fur shawl, some mulled wine, and dance the night away! Is it to late to change my wedding date…?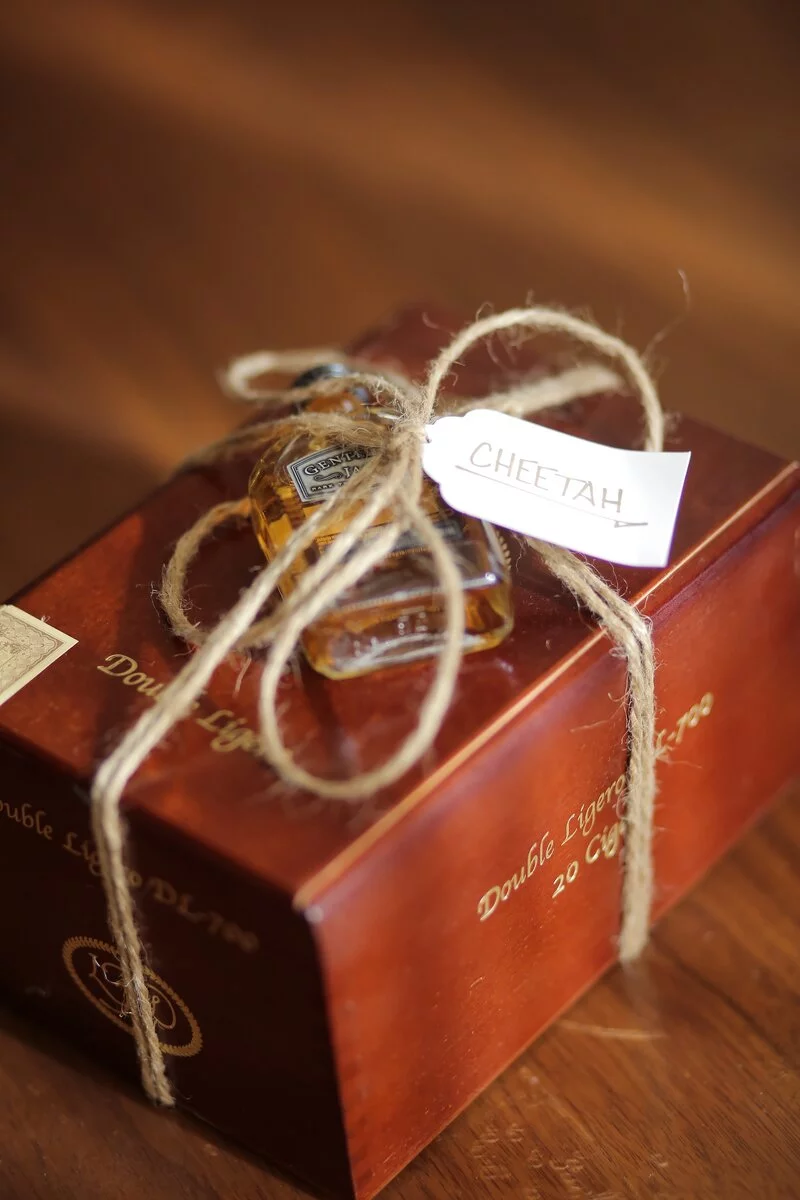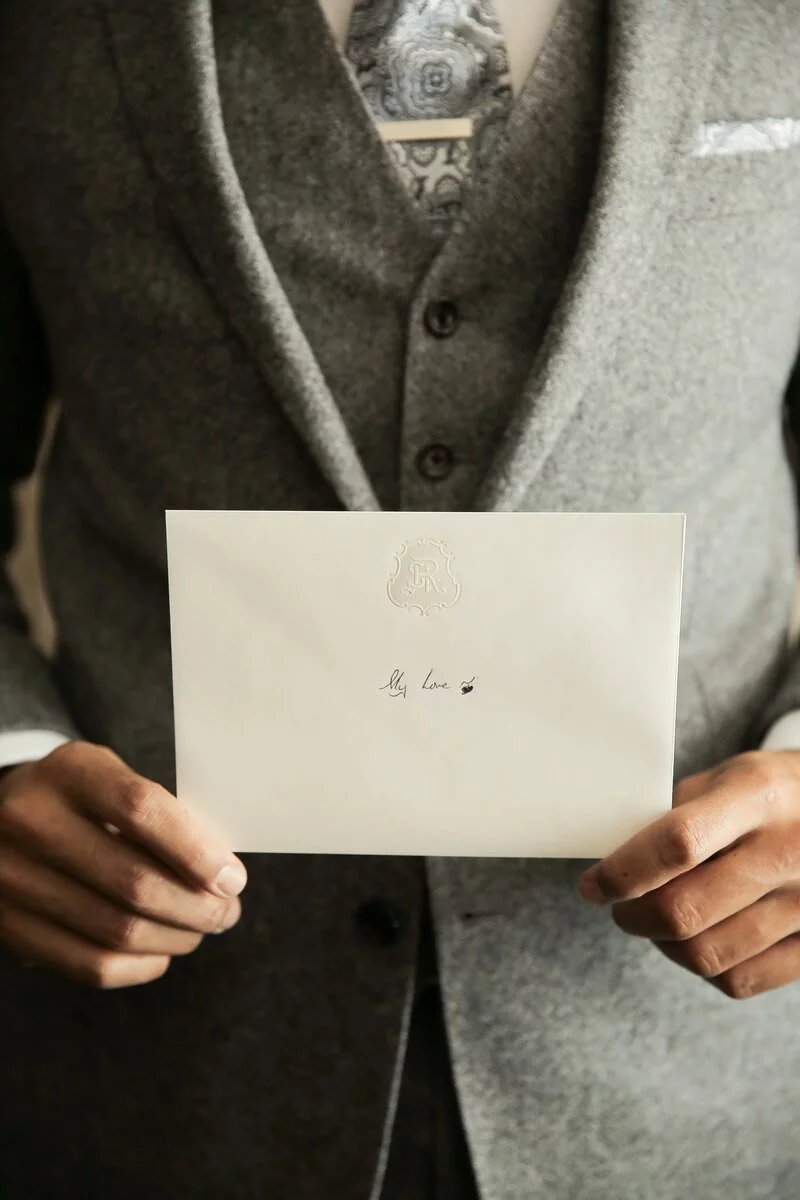 How did you and your spouse meet?
We are both in the Air Force and were stationed together in Germany from 2004-2006. We didn't know each other well then, Ray was just the sexy fighter pilot in another squadron and friends with some of my friends. We got stationed in Las Vegas around the same time, 2012, and began hanging out a lot with our mutual friends. After several months of friendship, he asked me on a date, though I didn't realize that's what had happened at the time.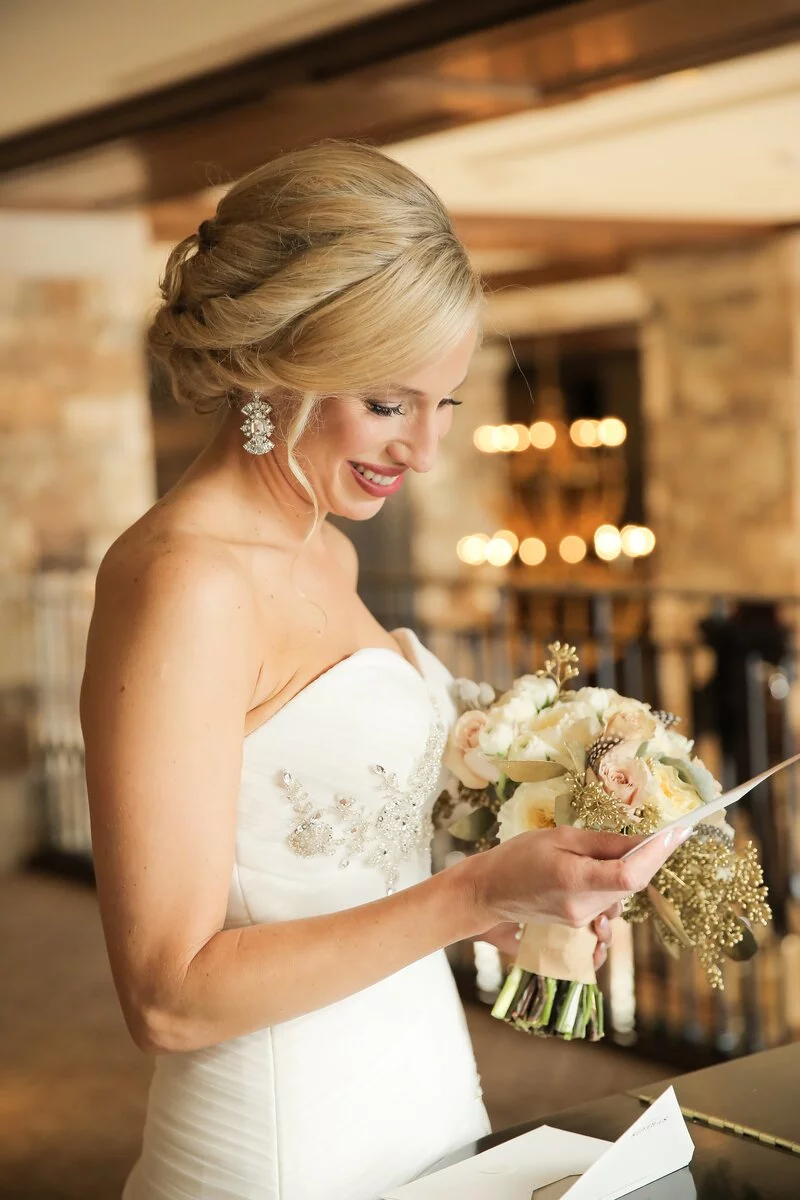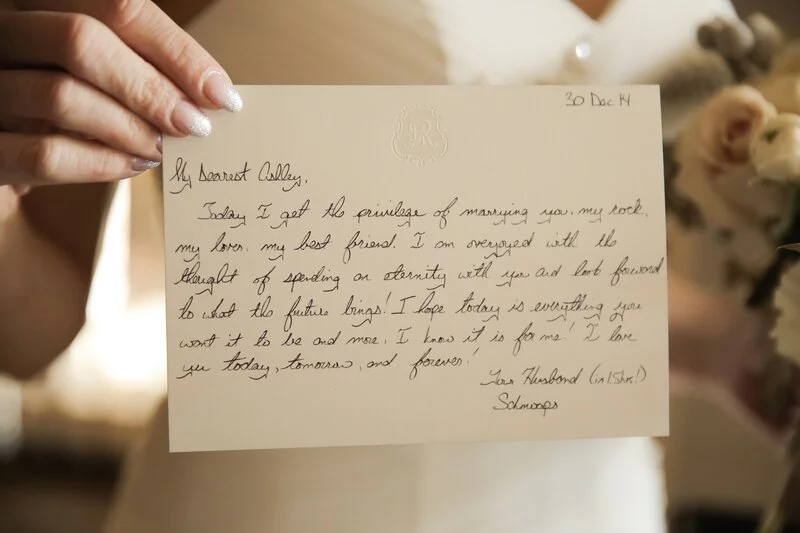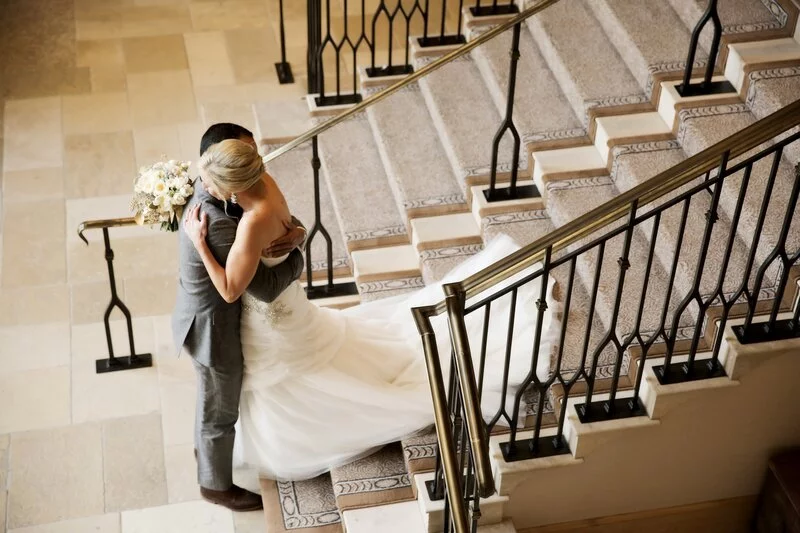 Who proposed marriage and how did that proposal happen?
After returning home from a year long deployment in the Middle East, Ray surprised me with a vacation to Hawaii! I didn't even know that we were going to Hawaii until we checked in for our flight. It was incredible! Near the end of the trip, Ray arranged a catamaran tour of the Na Pali Coast. As the sun was getting ready to set and while dinner was being served, Ray brought me to the front of the boat and after saying a bunch of sweet and romantic things neither of us remember because we were so nervous, he got down on one knee and proposed. The ring was so beautiful that it nearly blinded me, but I was afraid to put it on right away because the boat was rocking enough that we were afraid it would go over the edge.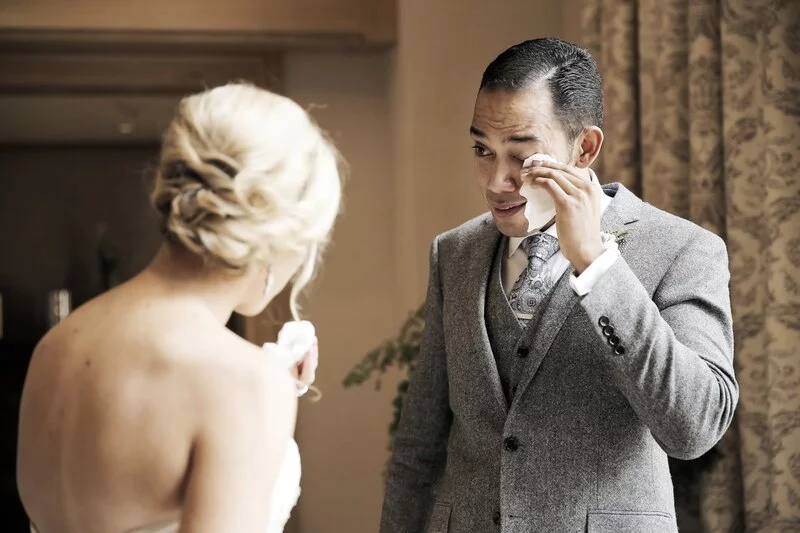 We both cried during our first look. It was so incredible to see each other after so many months of build up and anticipation and stress. We both had to fight back the tears during our vows as well. All I could think was how grateful and honored I was to be sharing this moment with such an incredible, generous man.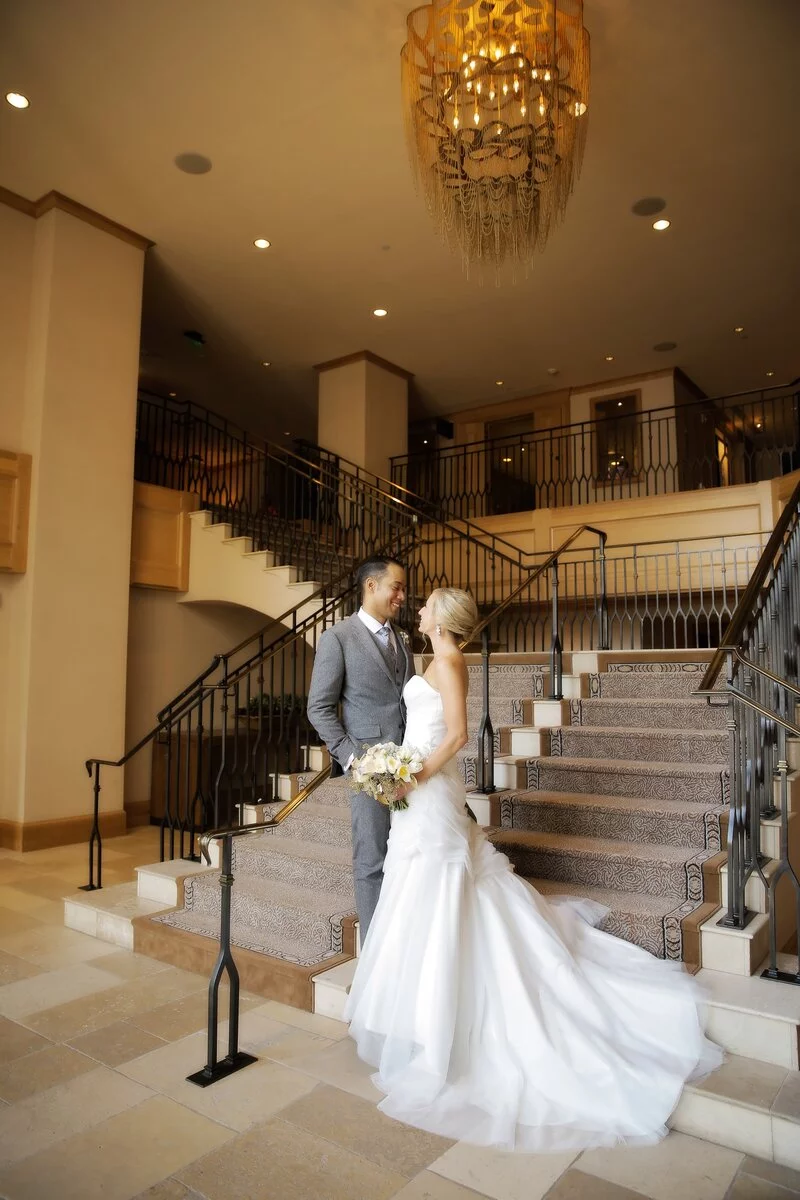 Did you do a First Look before the ceremony? If you did or if you didn't have your groom see you in your dress before your ceremony, what influenced that decision and how do you feel about it now that the wedding is over?
We chose to do a First Look at the encouragement of our wonderful photographer, and at the advice of a good friend. We didn't do a traditional reception, just cocktail hour and dinner, so we wanted to maximize our time with friends and family and also have the chance to enjoy our cocktail hour and all the incredible food! It also gave a chance to take plenty of photos with our friends and family. The first look was very emotional for both of us, and getting to share some private moments before the ceremony and just enjoy each other's company was wonderful. We have no regrets about the decision.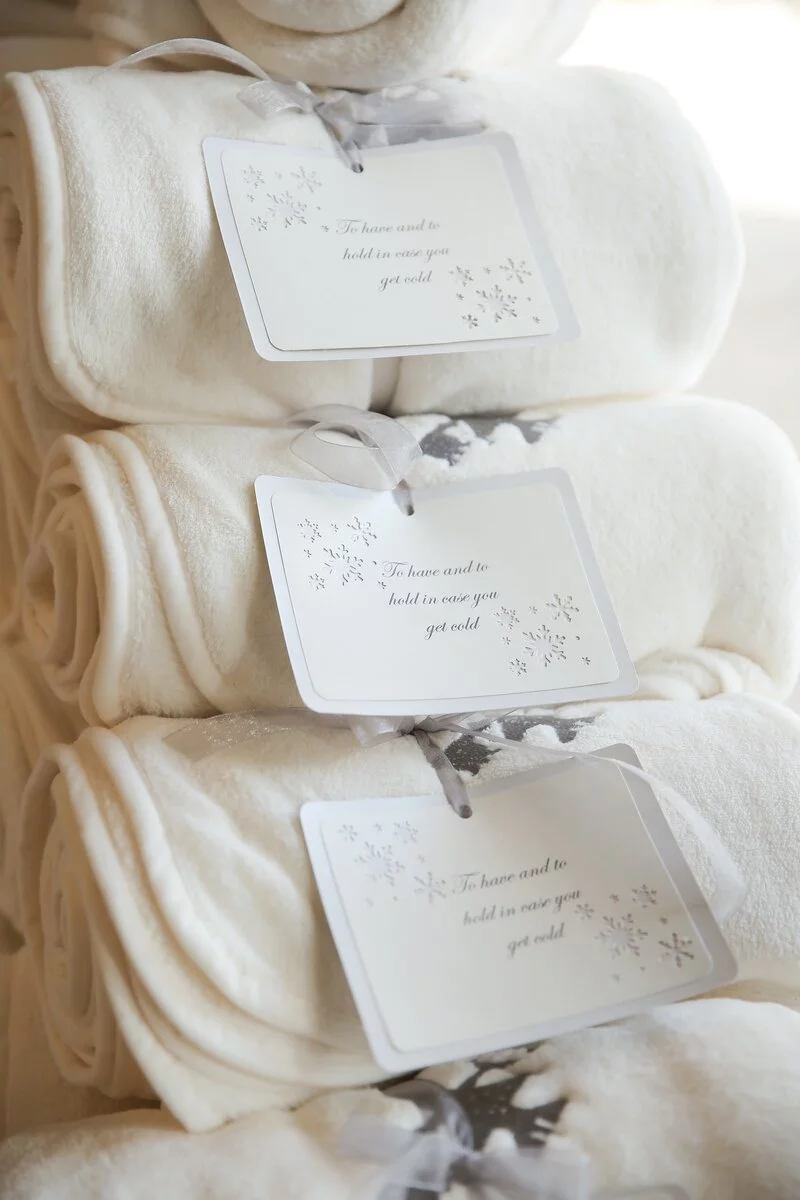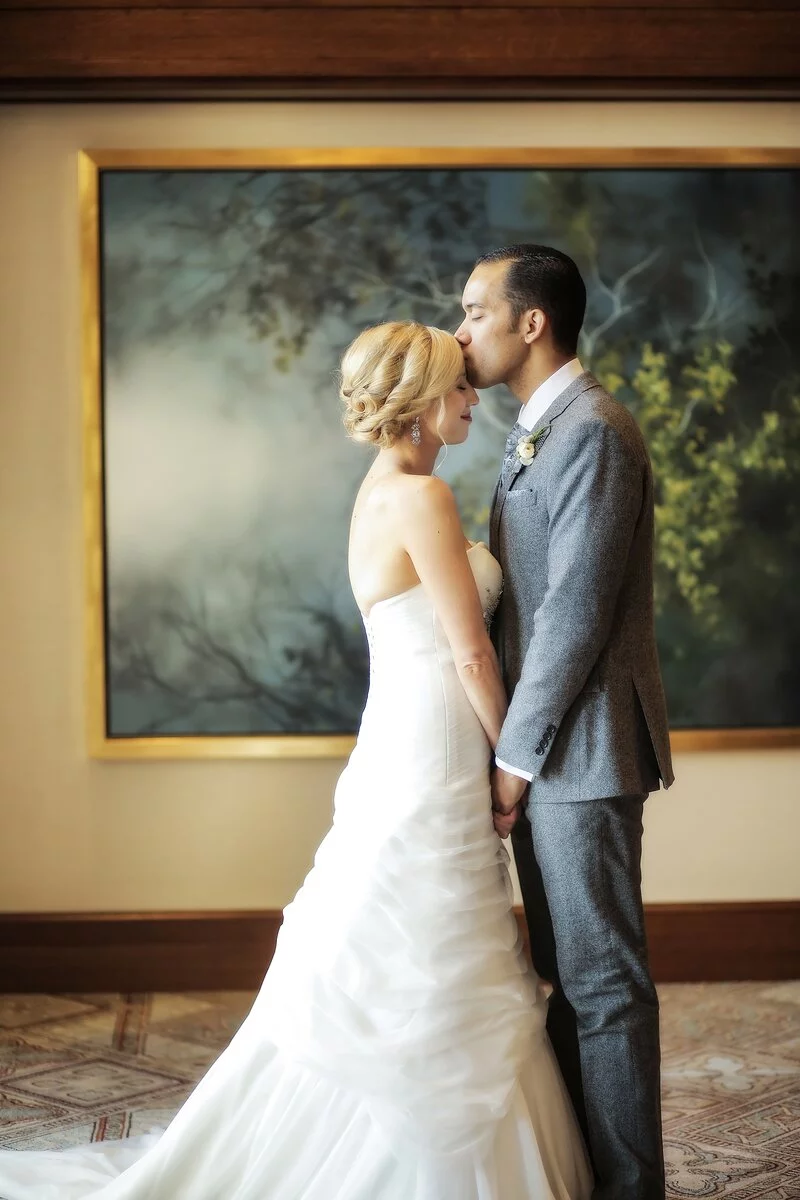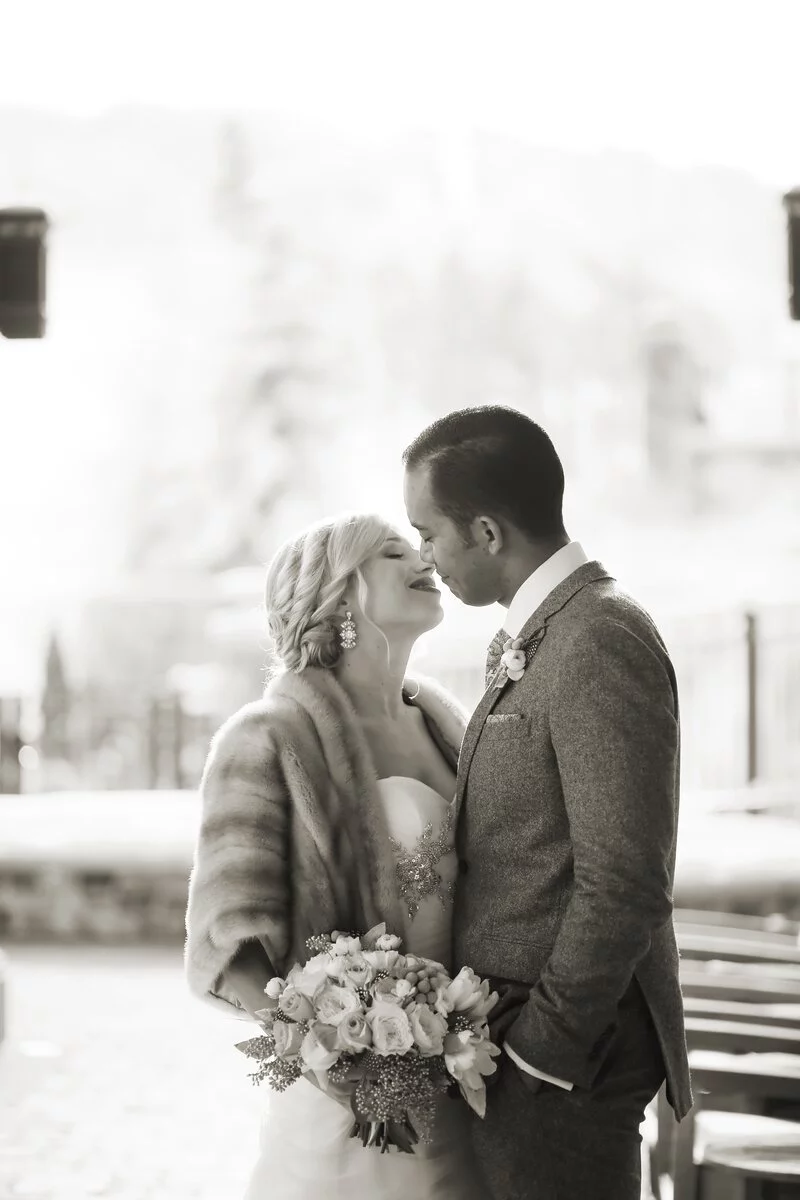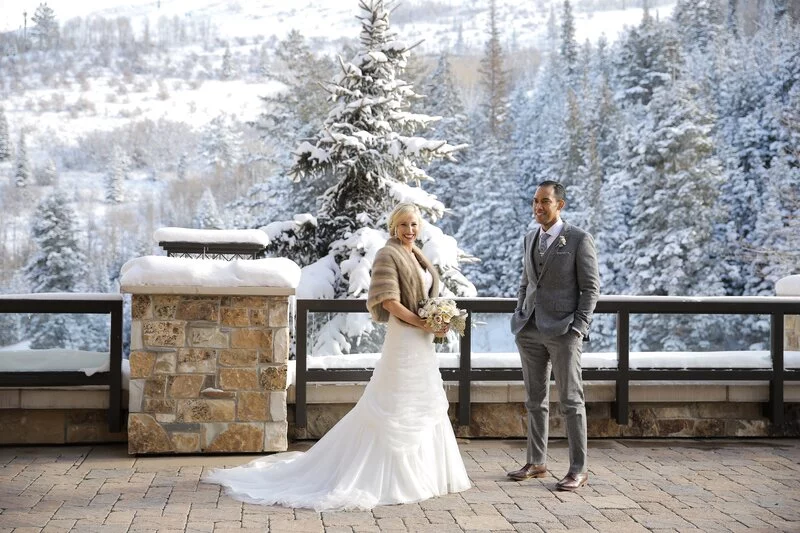 What inspired the wedding day outfits?
I wanted a soft, romantic and classic look with wintery accessories like a fur stole and furry boots. We didn't have a bridal party, but all our good friends joined us in a "Sparkles and Fur" theme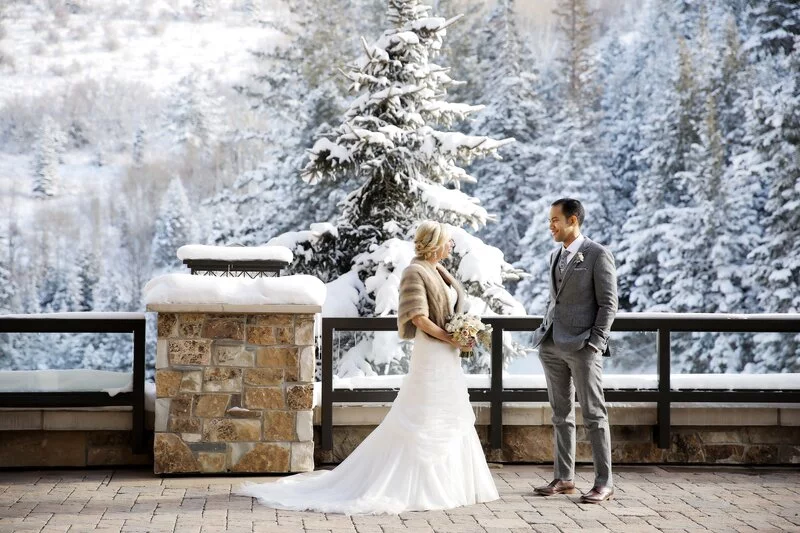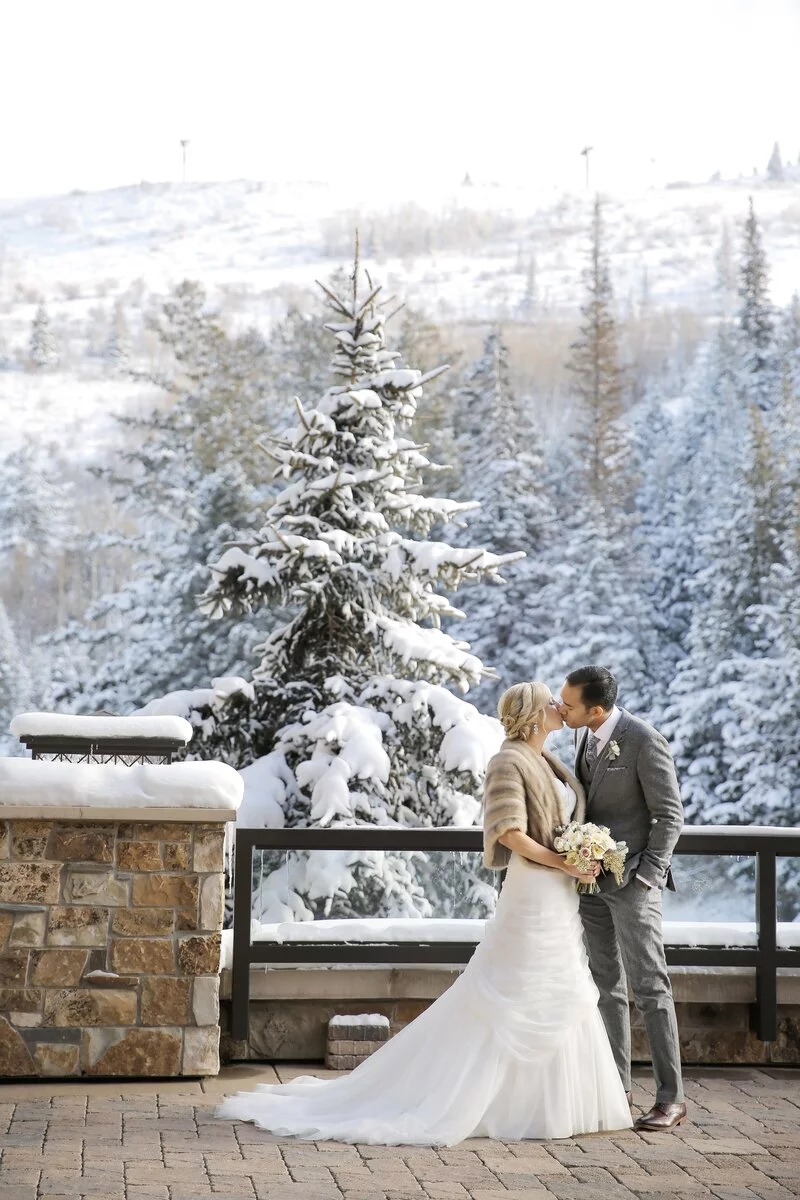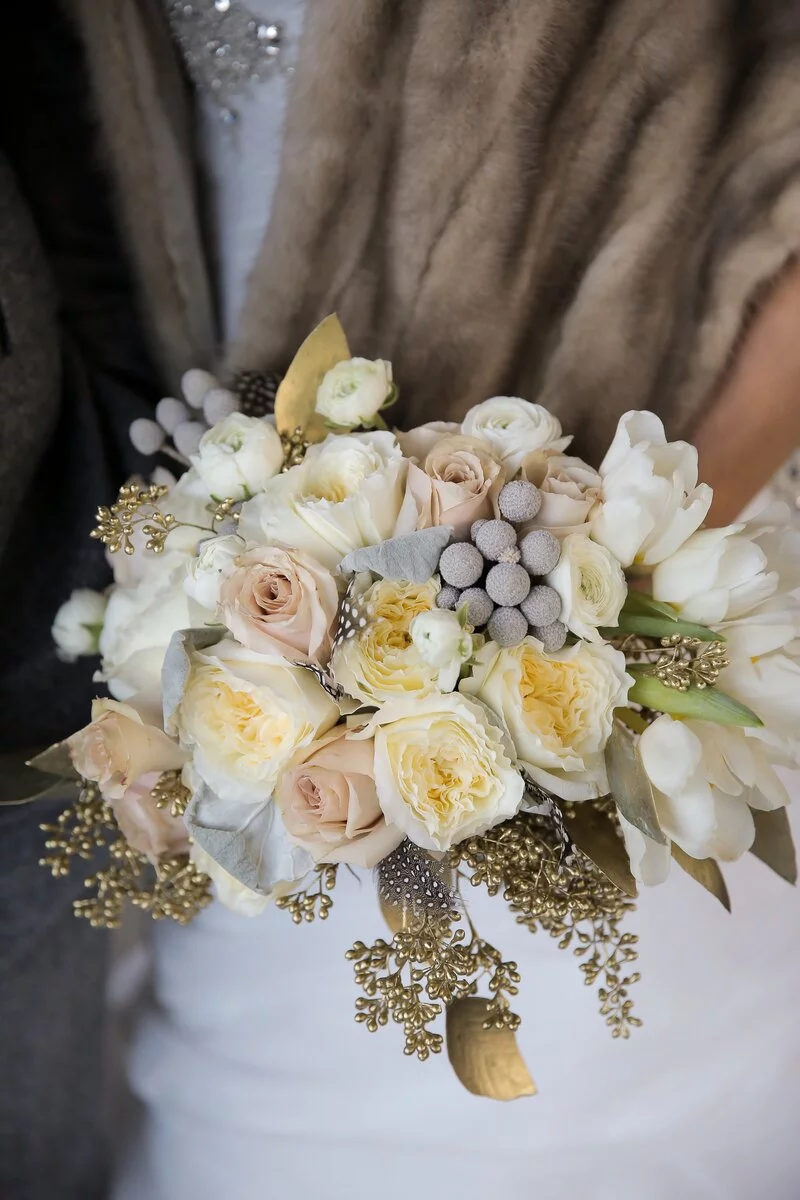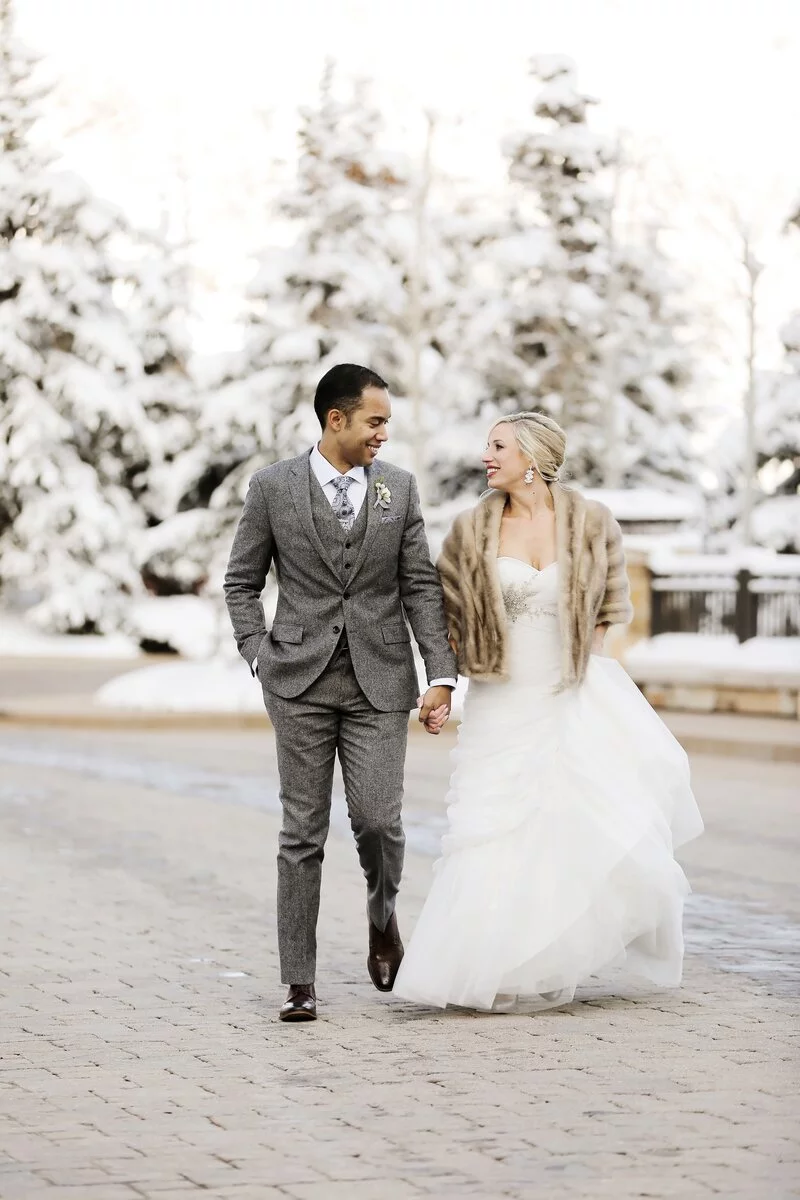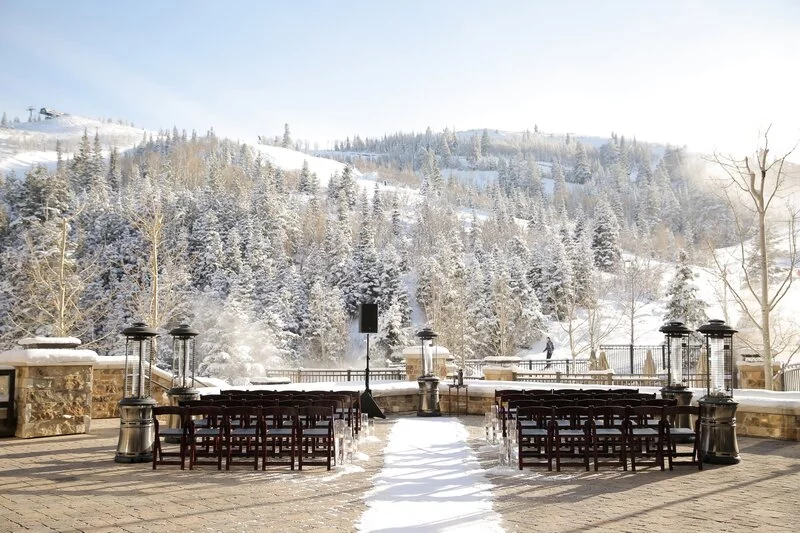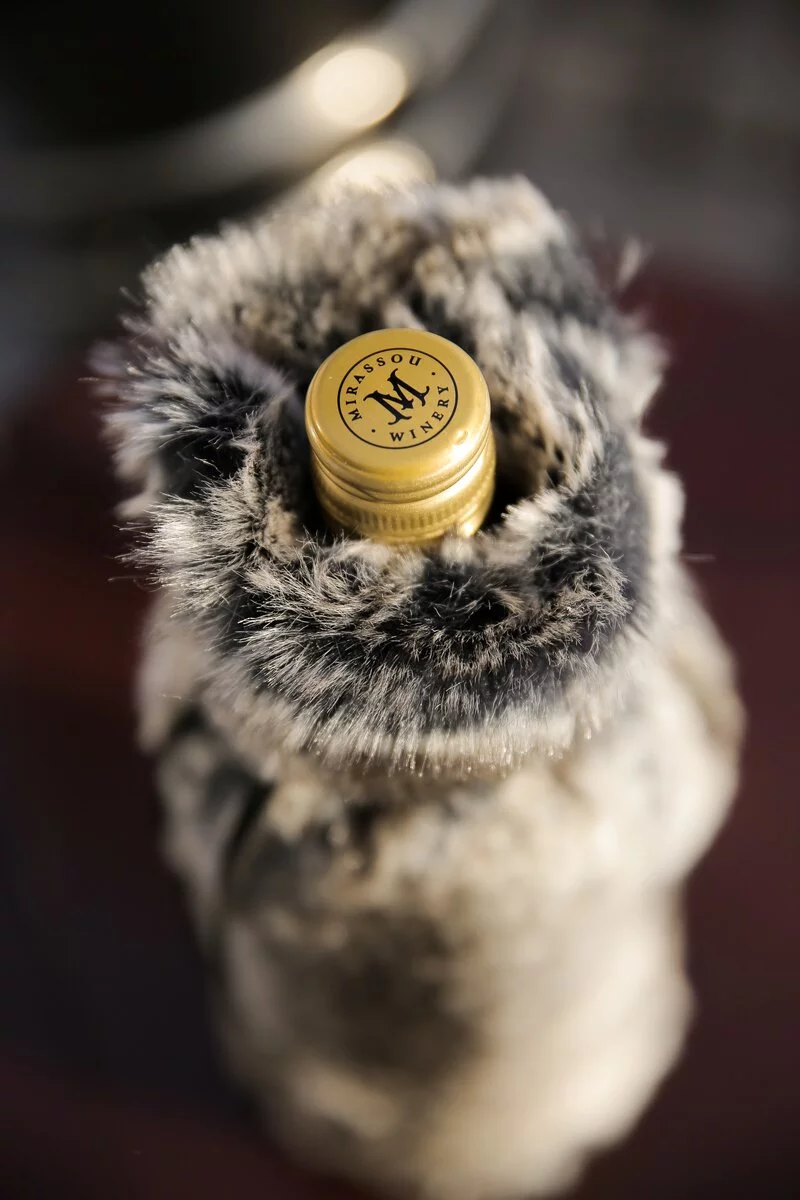 Were there any Do it Yourself (DIY) projects?
Ray designed our wedding favors and they turned out great! We wanted to give our guests blankets with a personal touch, so Ray designed a logo which combined our Air Force job symbols. He created a design of an F-16 fighter jet to represent his job as a fighter pilot, and a key to represent my job as an intelligence officer. We had the blankets monogramed, and then a friend and I created the tags that held them together which said "To have and to hold in case you get cold".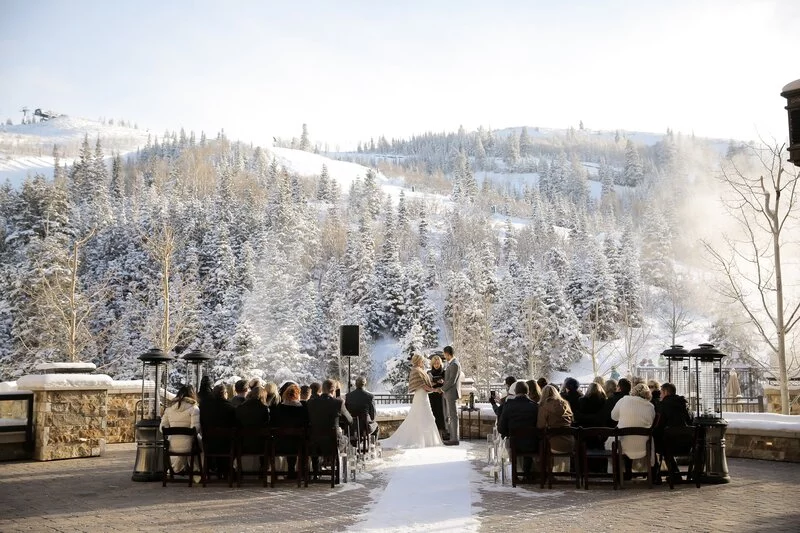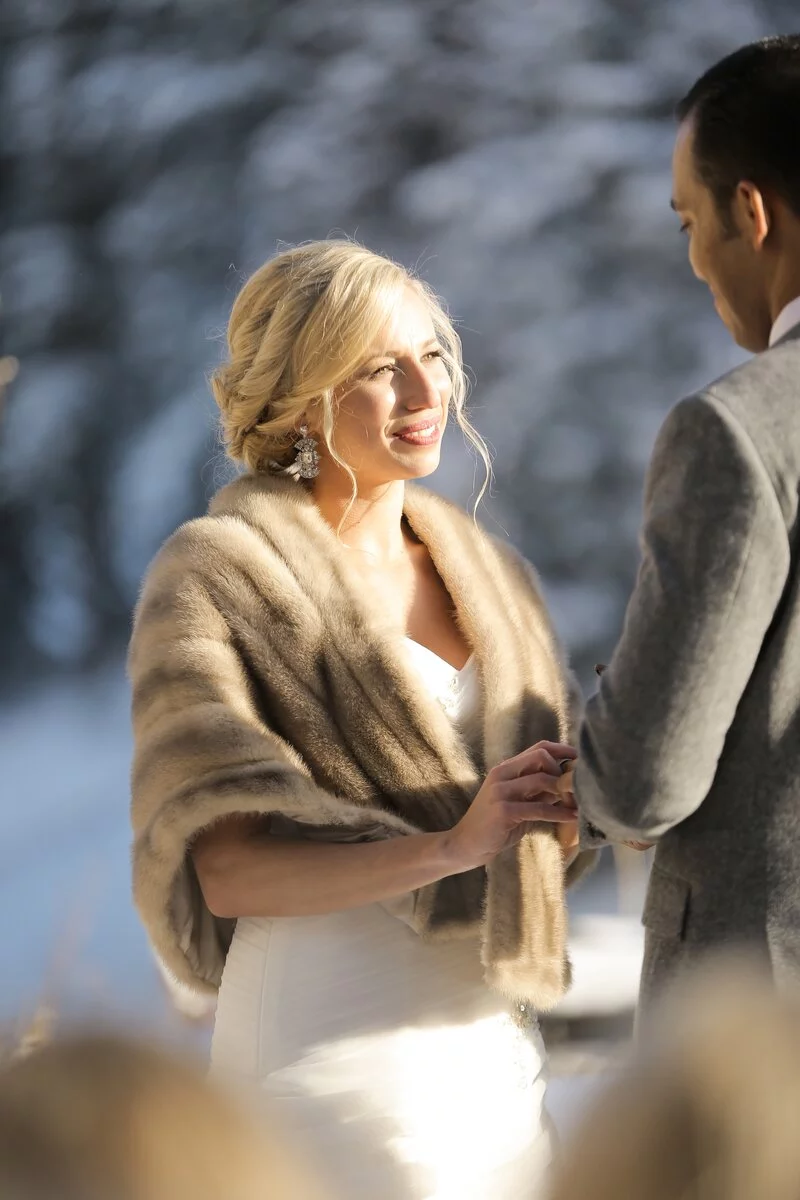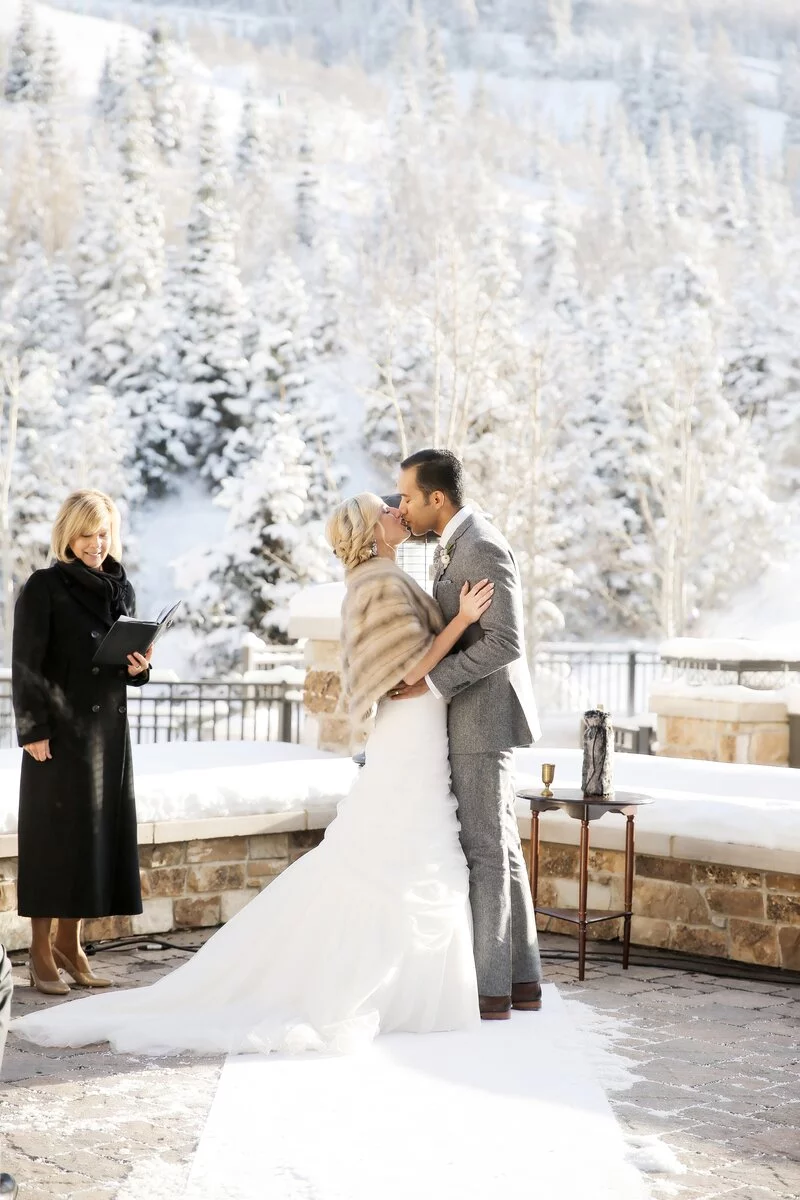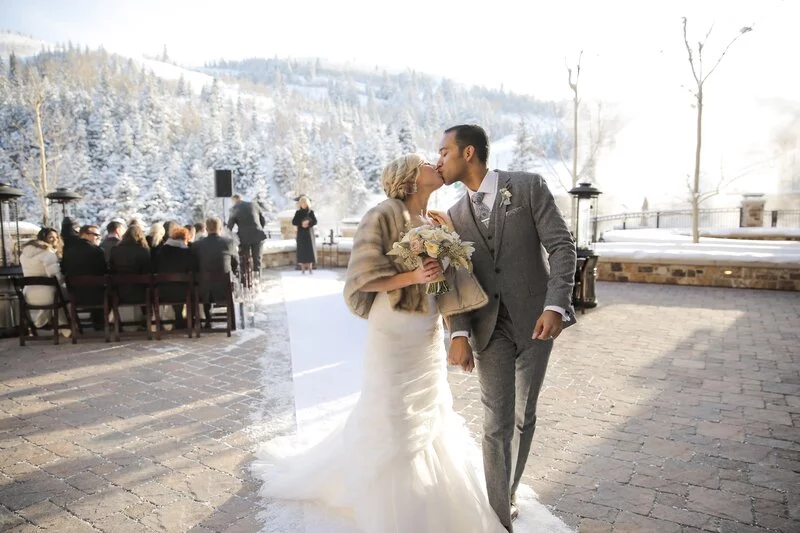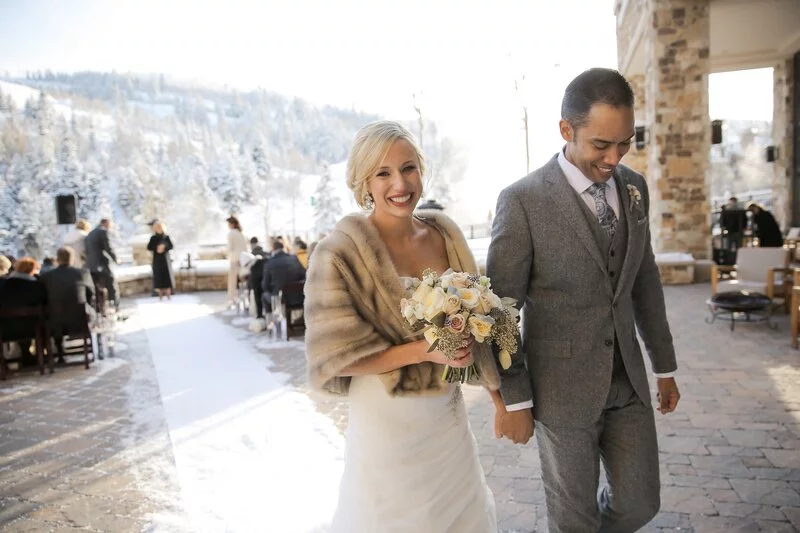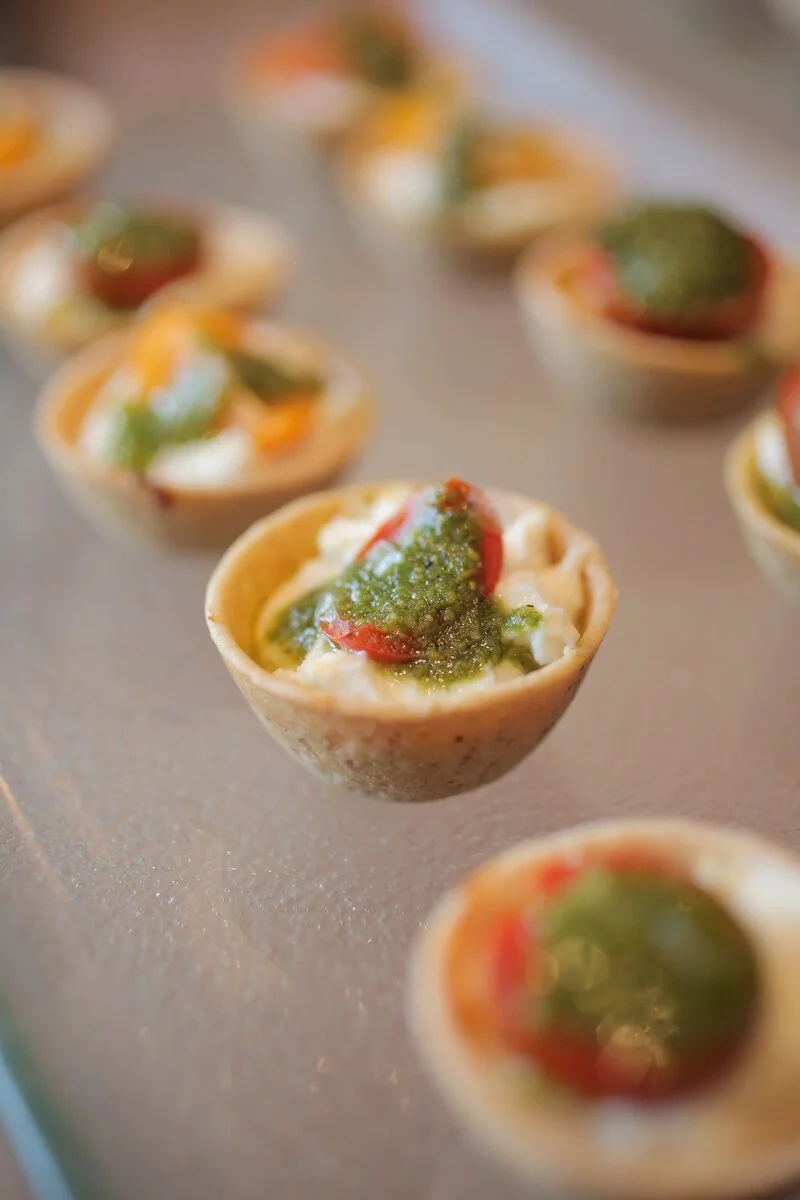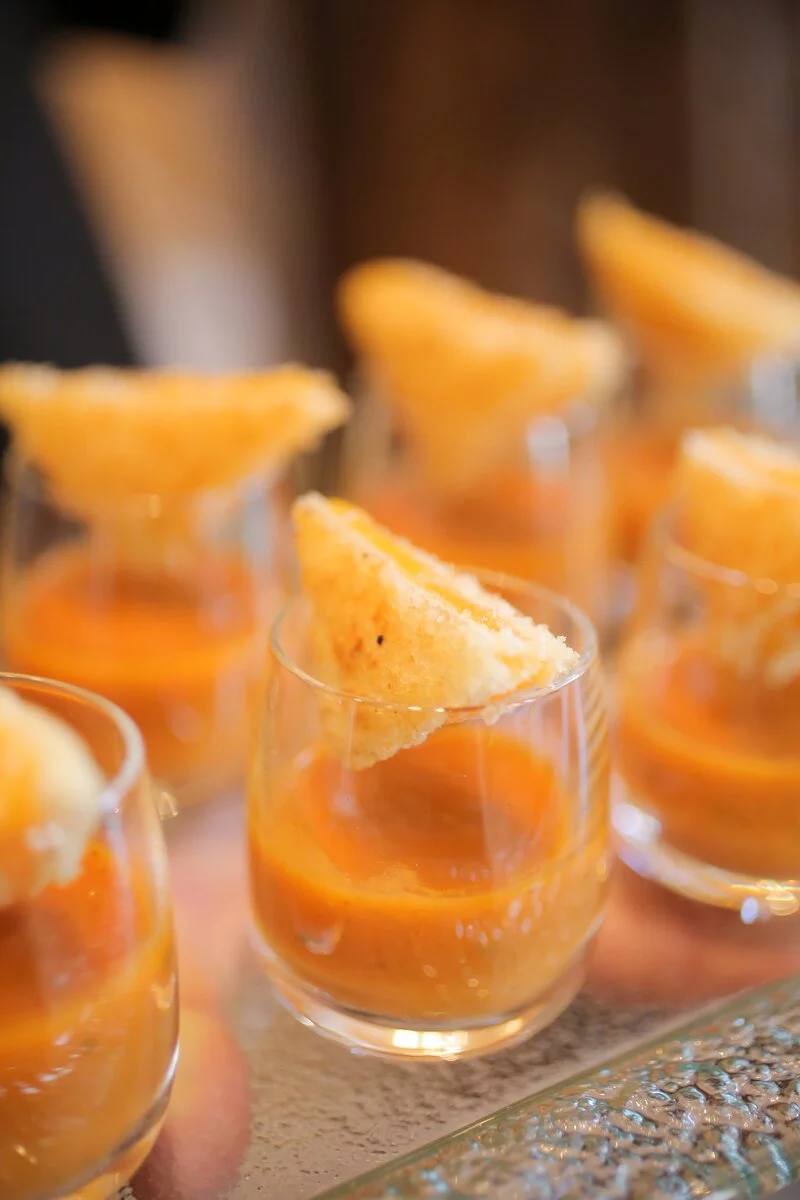 Why a Mountain Wedding?
Ray and I love the mountains and we love Utah. Since it was a destination wedding, we wanted to go somewhere beautiful for the wedding, and also have a great place to celebrate New Years Eve and be able to tie it into a ski trip for everyone. Park City was everything and more!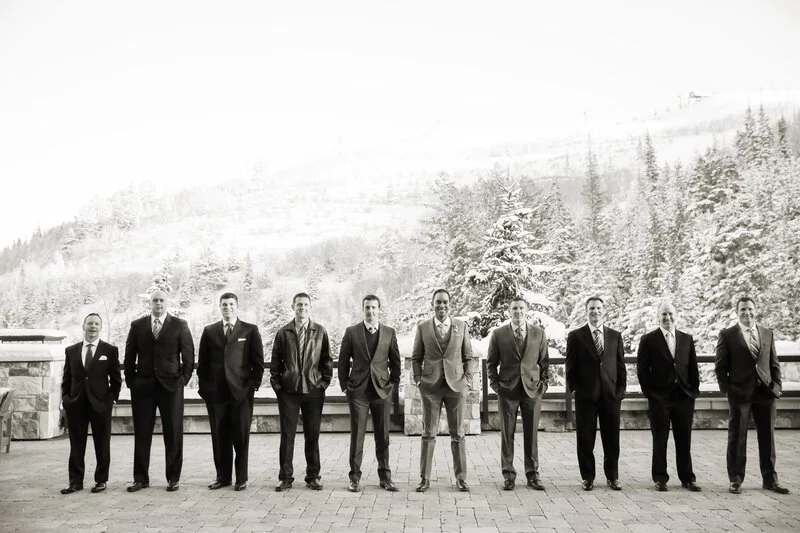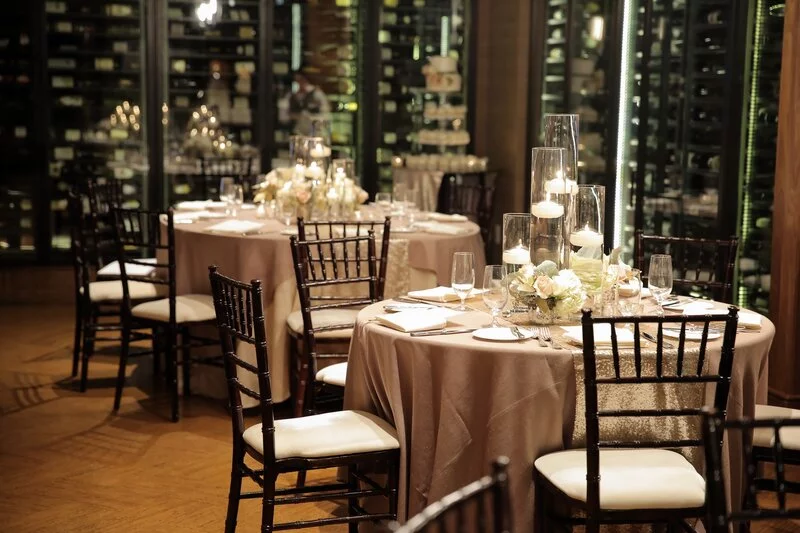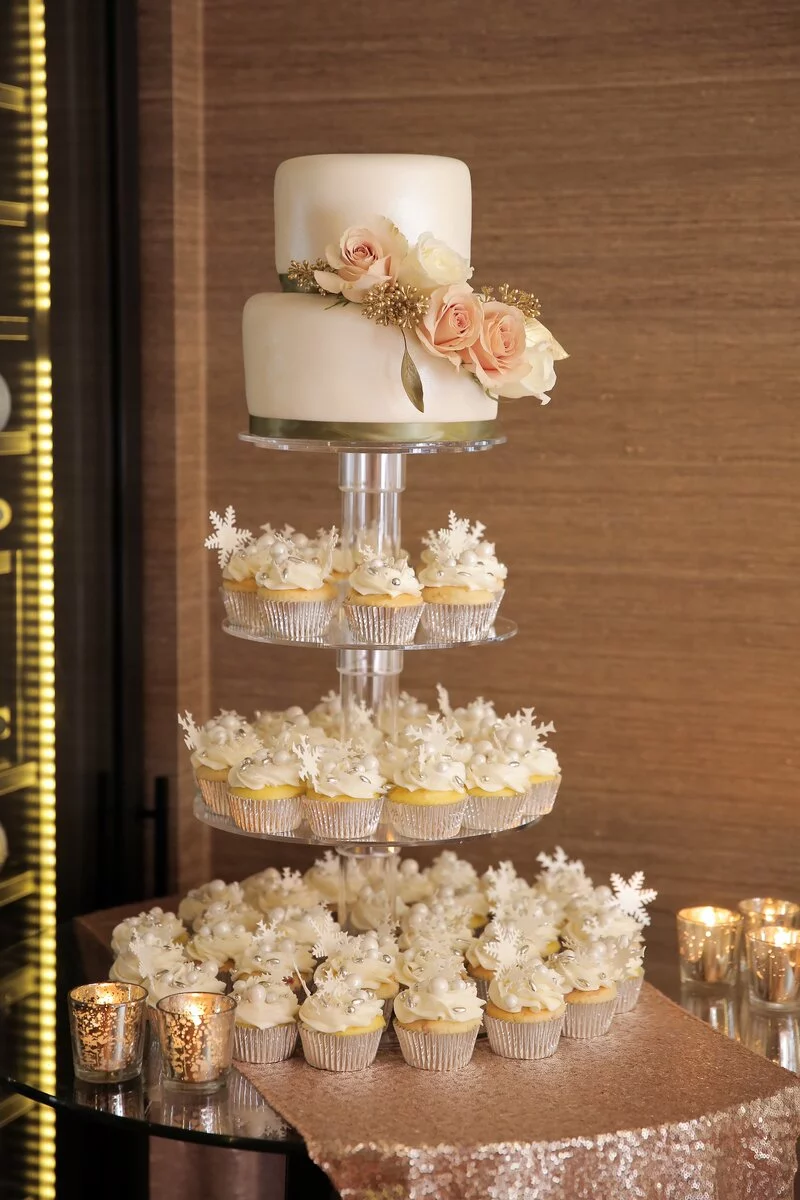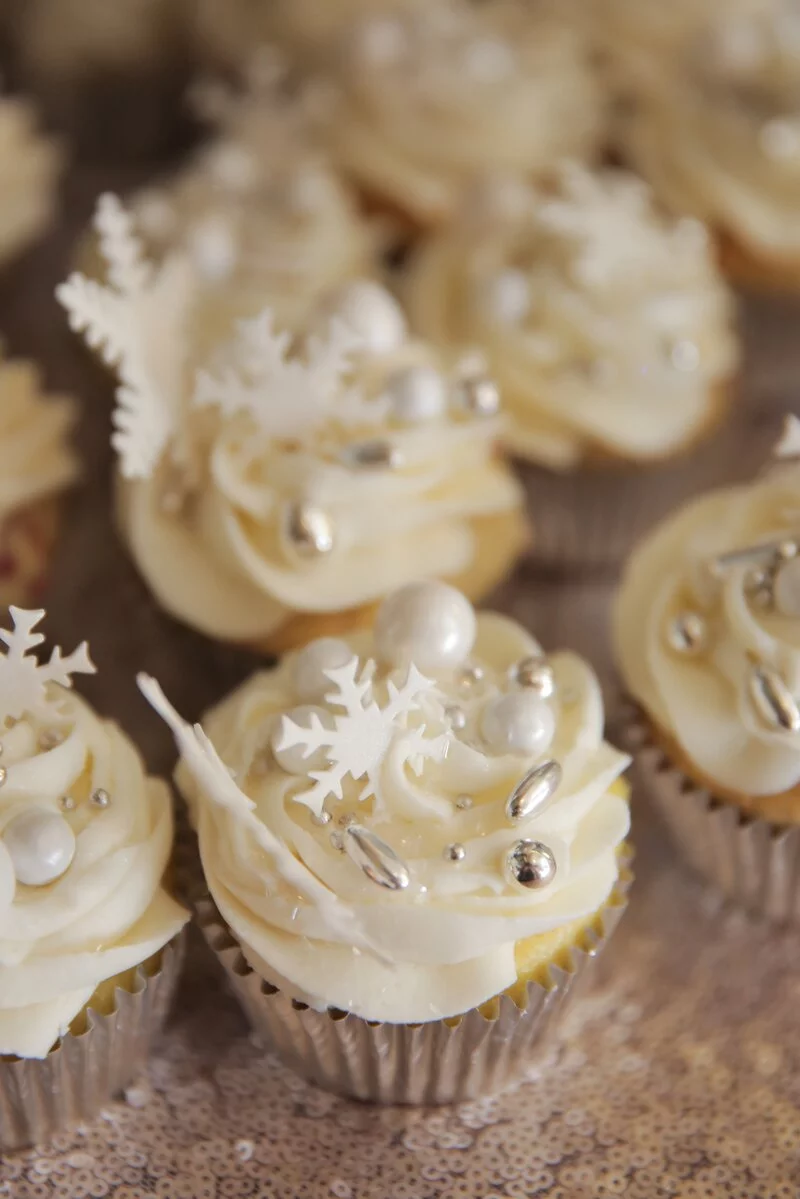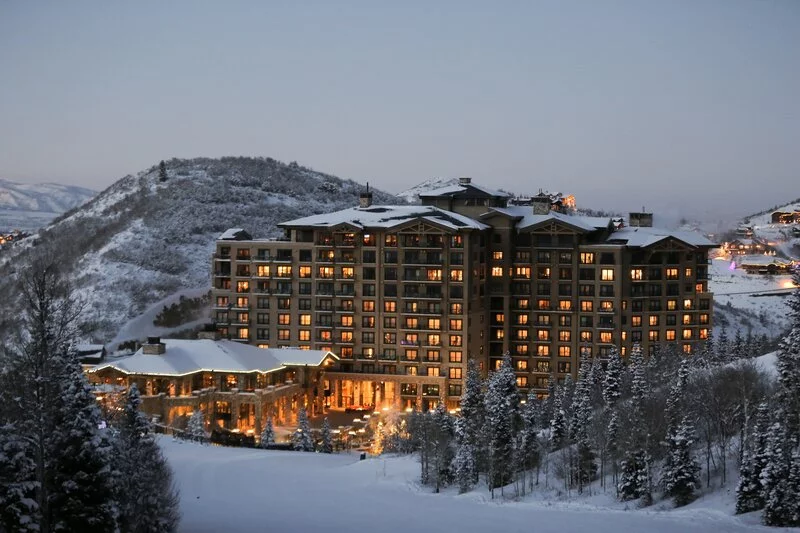 Why did you pick that location for your ceremony?
We love Park City, Utah and wanted somewhere we could have the ceremony outside with some incredible views. Our planner, Kristen Spear from Soiree Productions found us the perfect venue. We booked it sight unseen!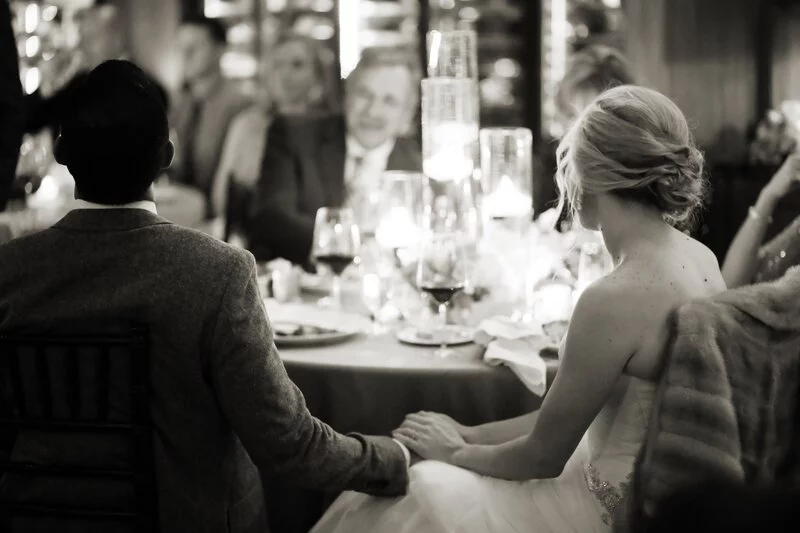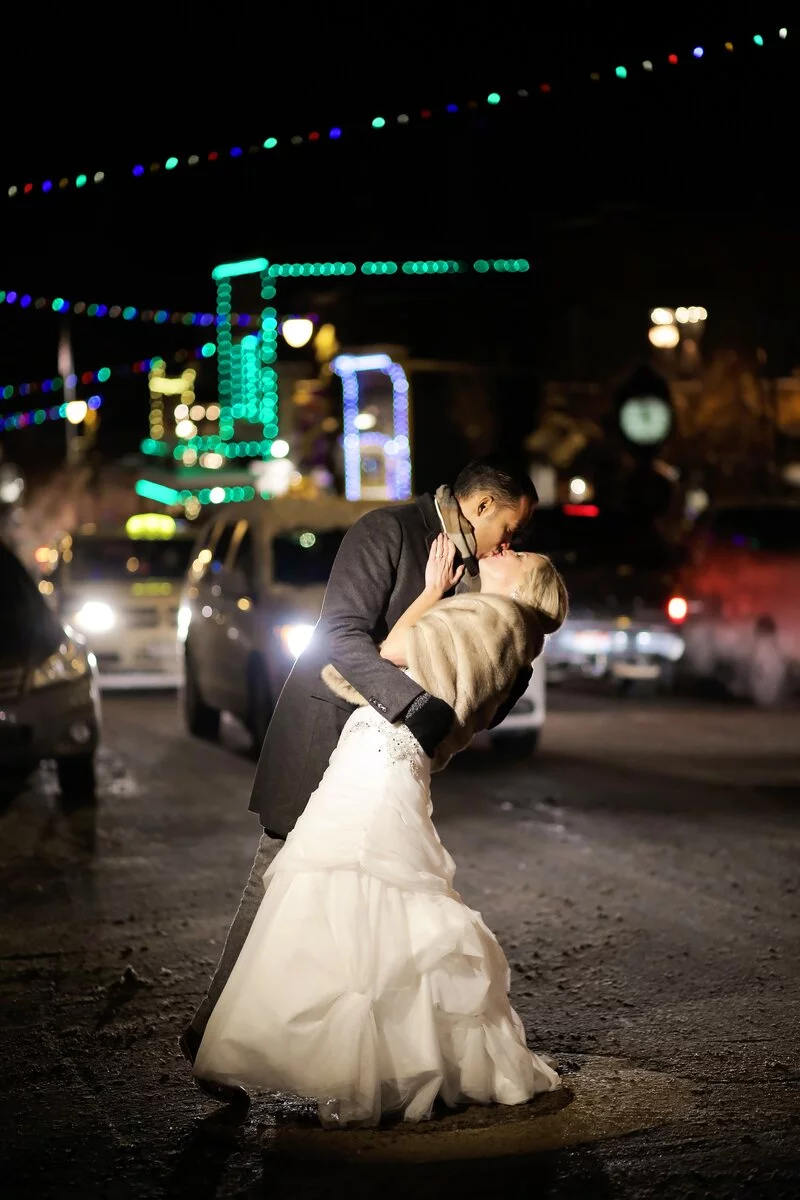 Three things you're glad you did.
1.) Hire a planner
2.) Hire the best photographer ever (Pepper Nix Photography!)
3.) Kept the guest list short.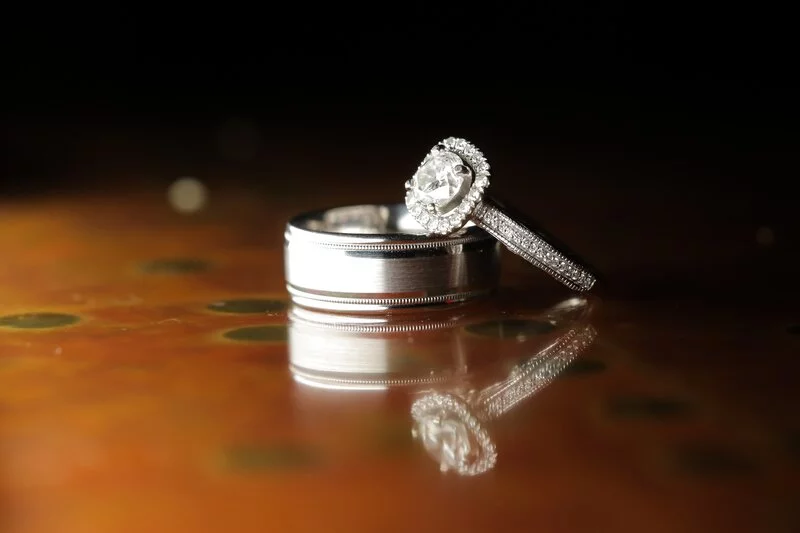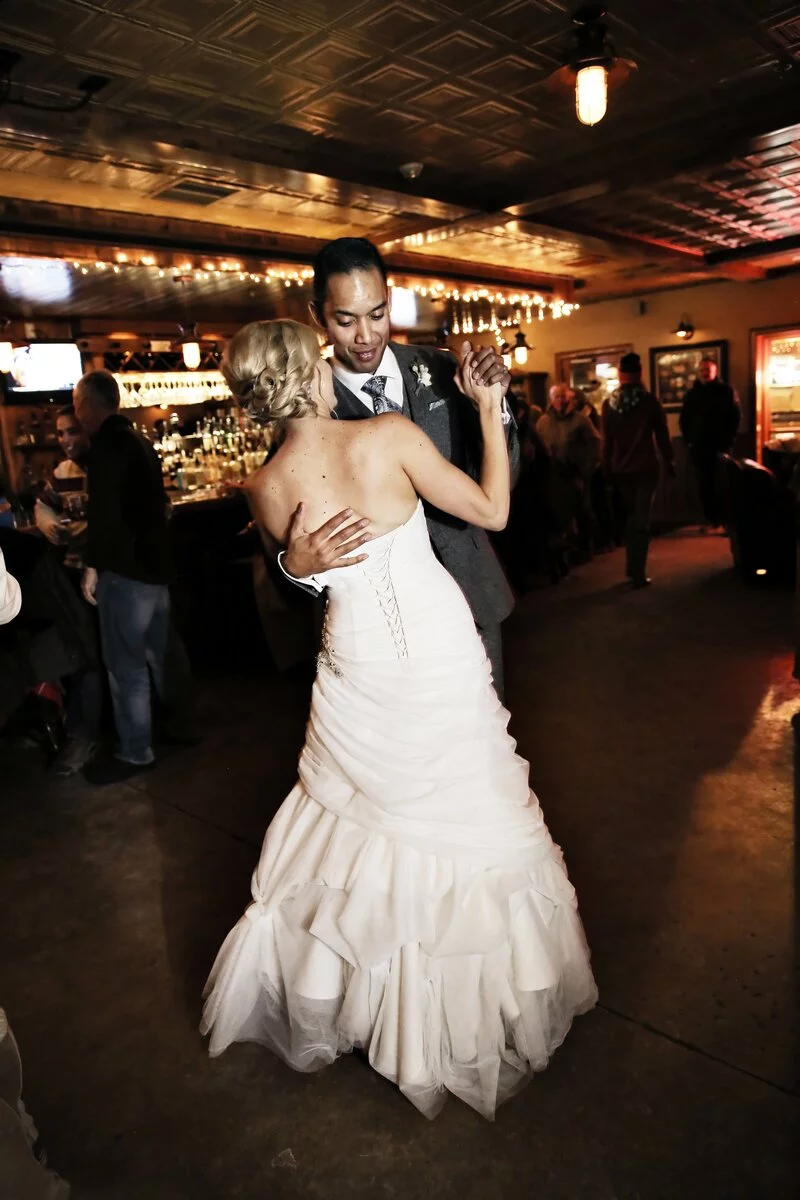 Any advice you have for future brides? Don't become so obsessed with the day that it is all you talk and think about. It can be exhausting and stressful for your relationship. Take breaks and try not to talk about it every day!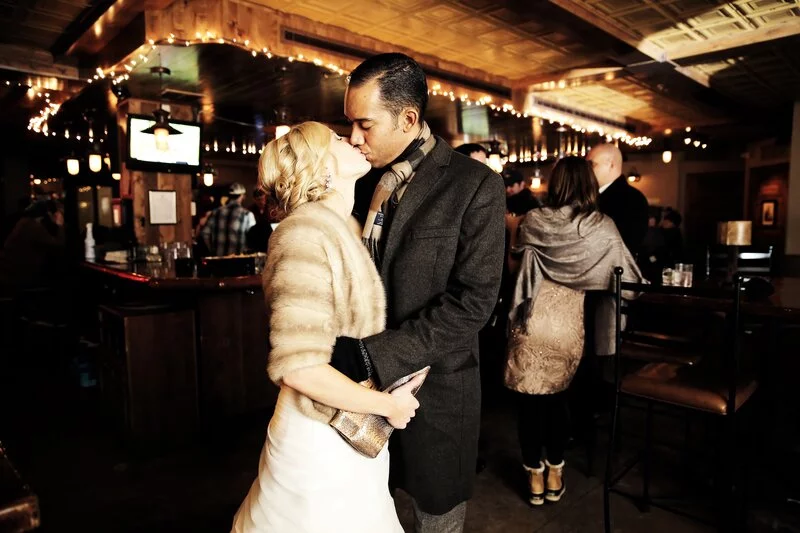 Design Team:
Photography: Pepper Nix Photography | Location: St. Regis Deer Valley in Park City UT | Floral Designer: Artisan Bloom | Cake Designer: Carrie's Cakes | Event Planner: Soiree Productions | Makeup Artist: Versa Artistry  | Dress designer: Alfred Angelo