Our Southern Elegance Wedding Inspiration Board is filled with flowers, lace & sweet tea!
Nothing goes better with a Southern wedding than flowers! From beginning to end, flowers were our inspiration in creating this spring color palette.
This soft & beautiful inspiration board features a delicate tea length lace floral wedding dress paired with delicate blush wedges. We chose a bright and cheery spring bouquet of tree peonies, garden roses, and ranunculus (just to name a few), lovely floral invitations and a beautiful simplistic cake wrapped in baby's breath. A lush floral centerpiece with antique dinnerware are the last elegant touches to our southern inspiration board!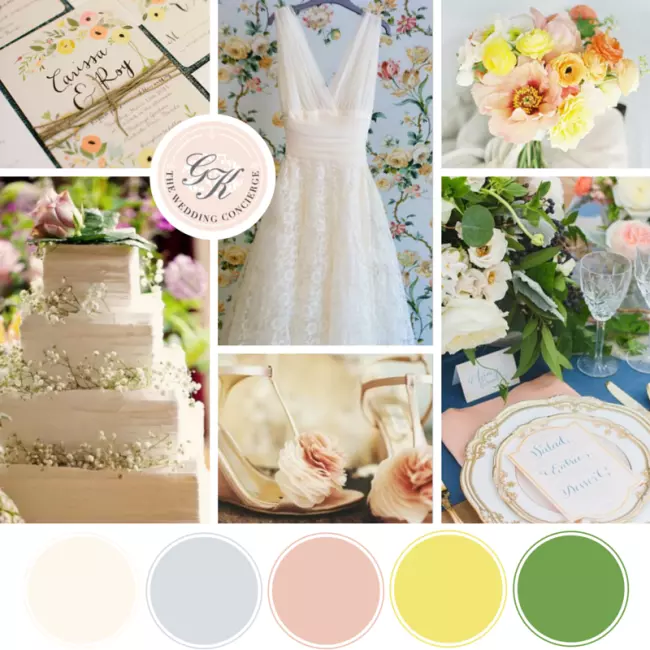 Image Credits:
Floral Invitations – Chelsi Lee Designs // Dress – Etsy via Pinterest // Bouquet – McKenzie Powell Designs – Bryce Covey Photography via Wedding Chicks // Wedding Cake – Victoria Made – Jess Petrie via Boho Weddings // Wedges – Juan Maclean Photography via The Bride's Cafe // Place Setting – Annabella Charles Photography – Social Graces Events – Haute Horticulture via Style Me Pretty