Rebecca and Andrew are a laid-back pair who met through Rebecca's sister and spent most of their almost 5 year relationship long distance. However, they both knew that they were destined to get married. In fact, Rebecca was so sure that Andrew was going to propose that she purchased her wedding dress about a month before he popped the question! Their Snowy Minnesota Marriage had a clean and classical look and was held on New Year's Day. We love the simple rose gold jewelry that Rebecca chose to accent her gorgeous lace gown with a low cut back and of course, no winter wedding is complete without a fur coat!
Rebecca and Andrew, we hope that you are enjoying both the sunny weather of Los Angelos and living the married life!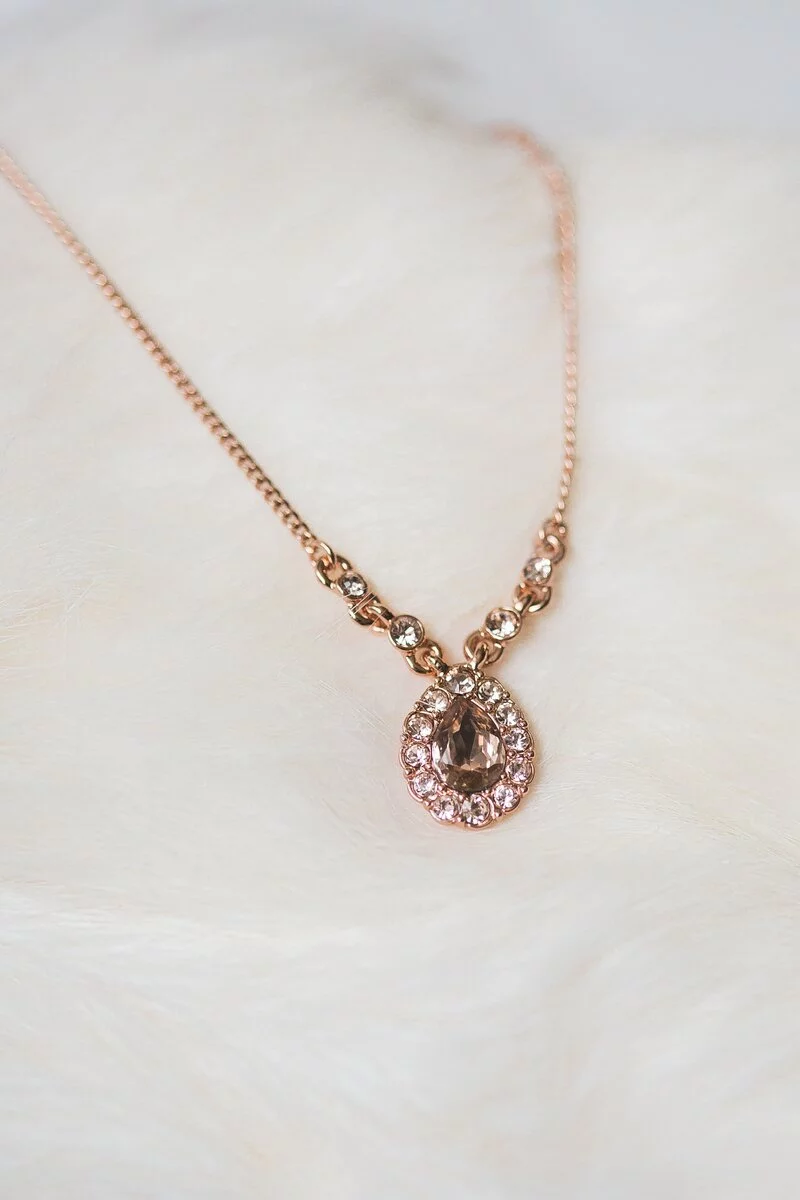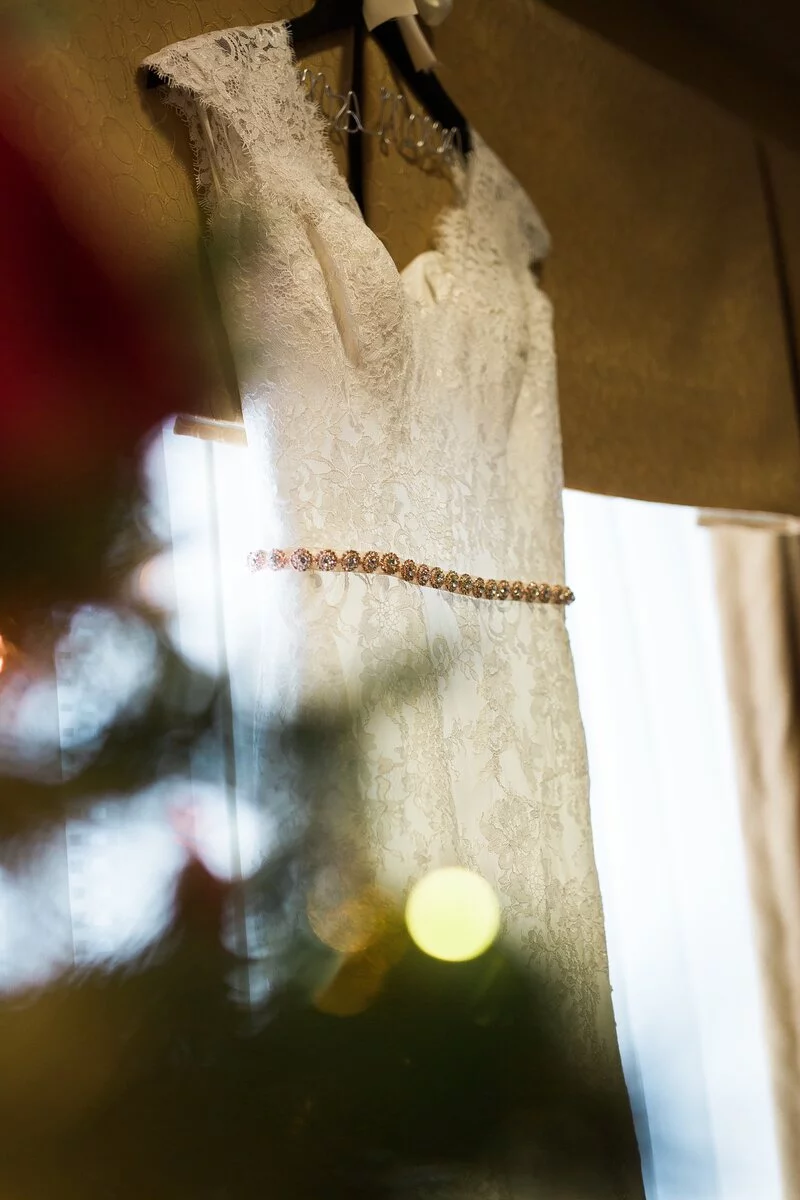 How did you two meet?
(From Rebecca's perspective)
We met when I was a high school senior and Andrew was a college senior. I went to visit my sister at her school, Bethany Lutheran College, for a weekend, and one evening we went to hang out with her boyfriend (now husband) at his off-campus house. Andrew was one of his roommates, and we immediately hit it off and talked all night. We began dating long distance less than two months later and were long distance the majority of our 4.5-year pre-marriage relationship.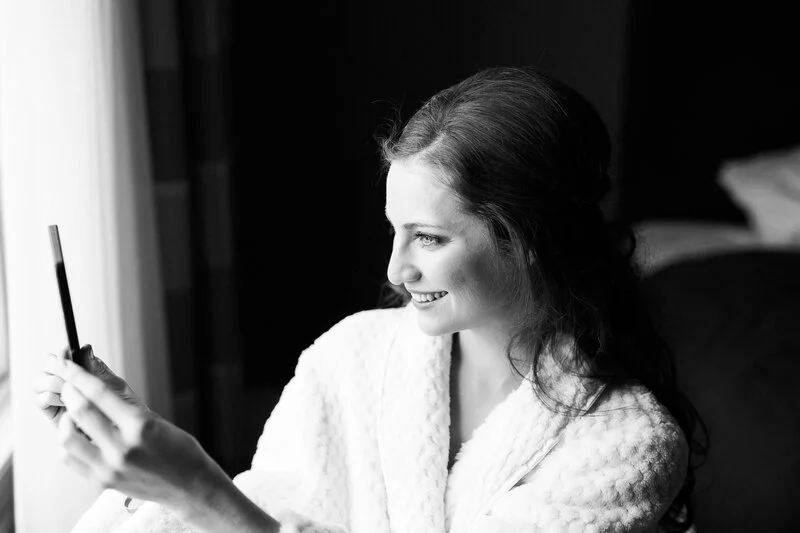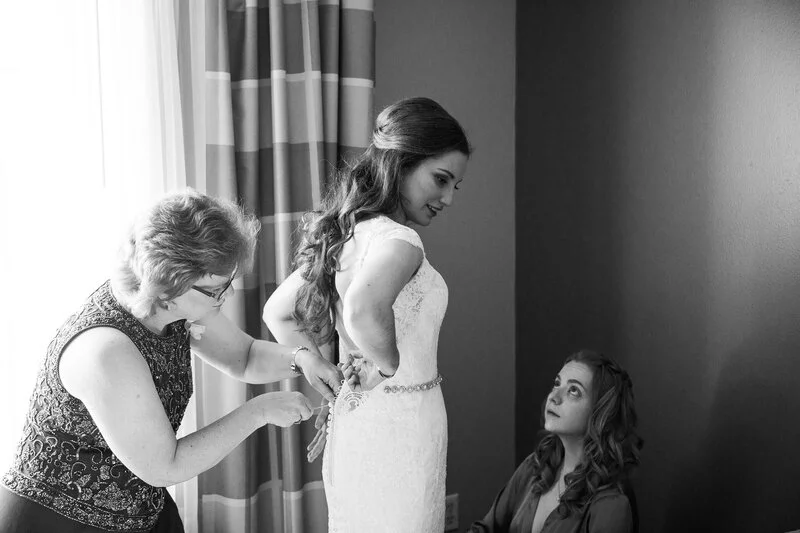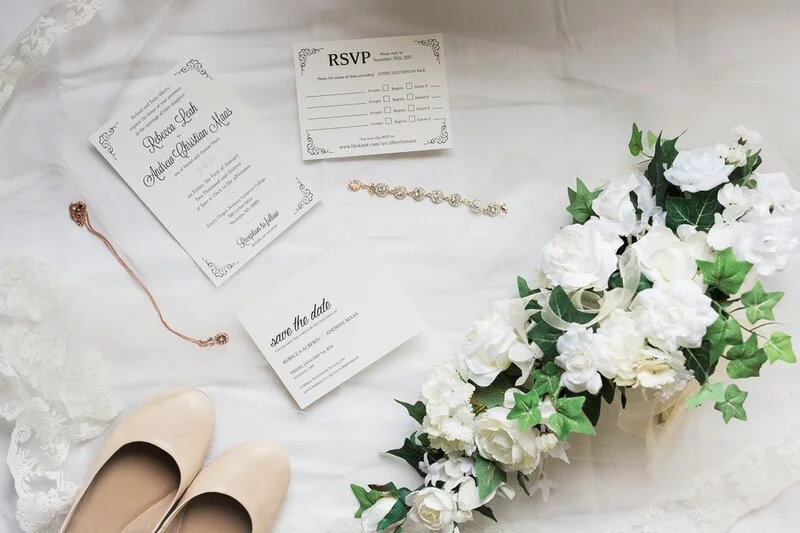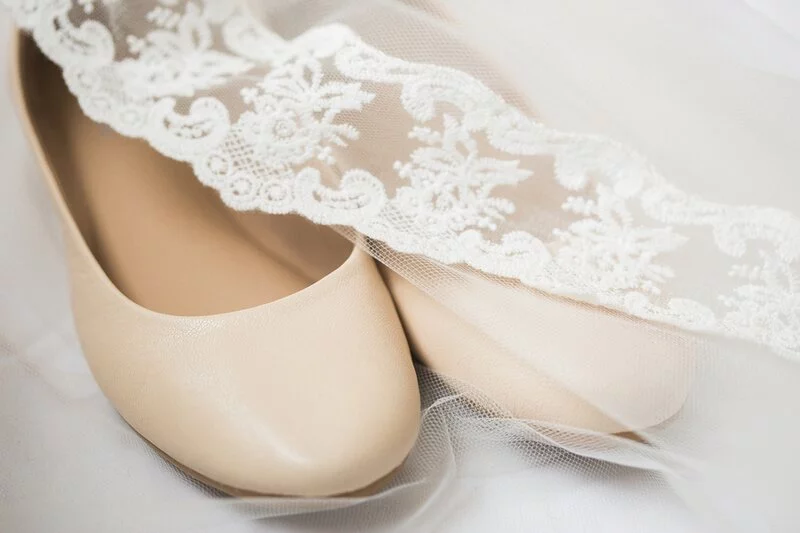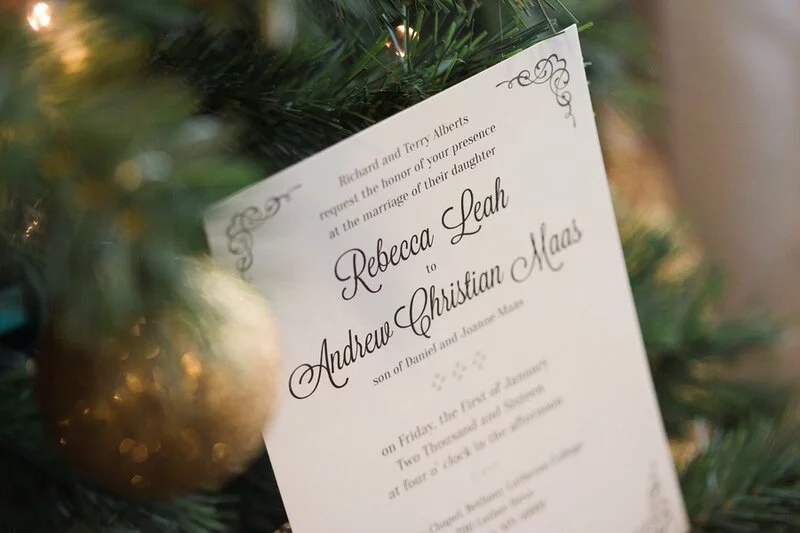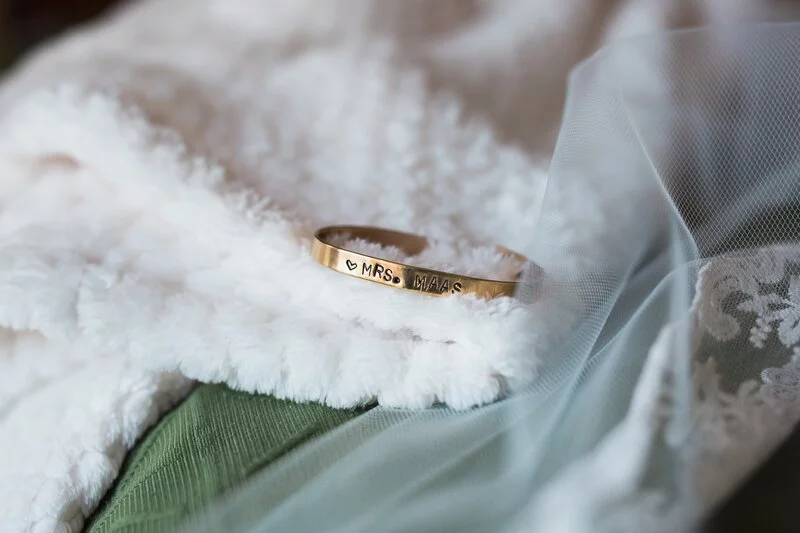 How did he propose?
Andrew proposed on my college graduation day. We had talked about it previously, so I knew it was coming soon (I had even purchased my wedding dress about a month before the proposal!). After commencement, my family and his family were going to go out for lunch together. Andrew and I were going to drive separately and meet everyone at the restaurant, then he started driving in the wrong direction… I at this moment realized that this was THE moment! We drove to Sibley Park in Mankato, MN, and parked at the top of the hill. Here there was a long cement staircase with a large landing/balcony halfway down the hill. We started to walk down to this landing where there was a huge bouquet waiting for us. Andrew handed me the bouquet, got down on one knee, pulled the PERFECT ring out of his pocket and asked. I said, "Of course!"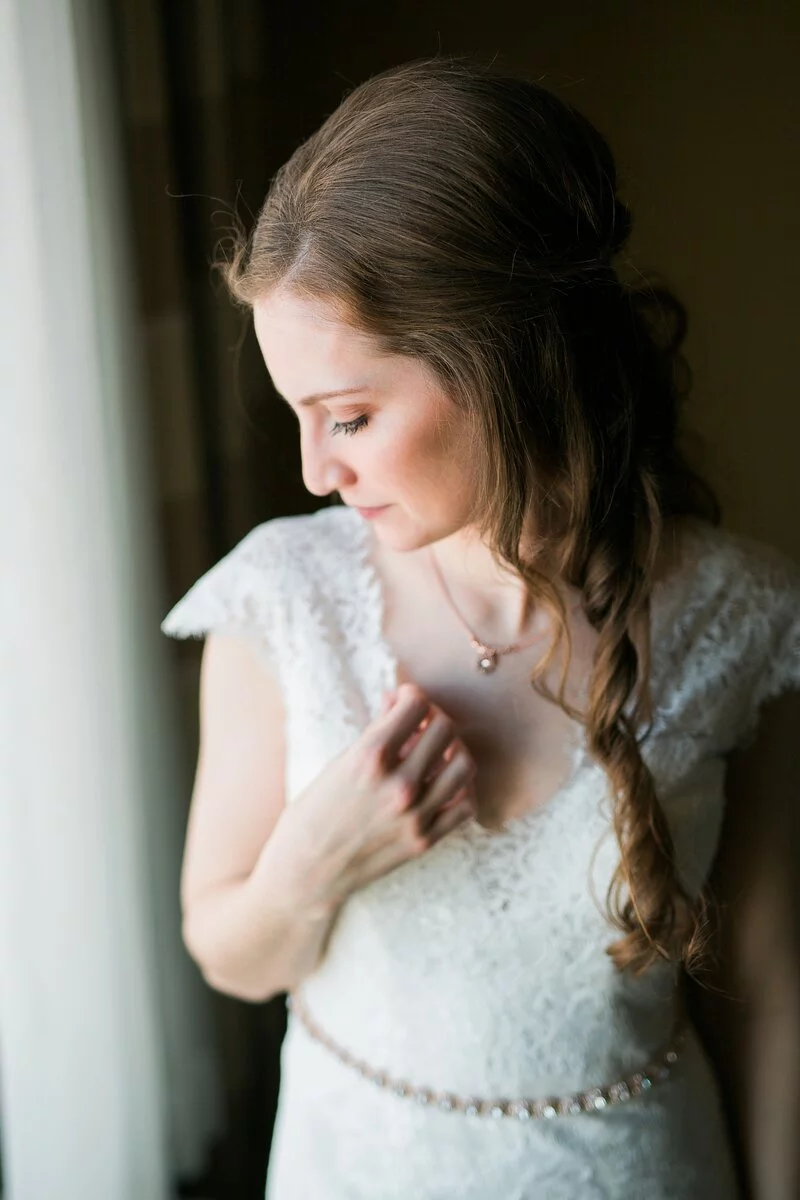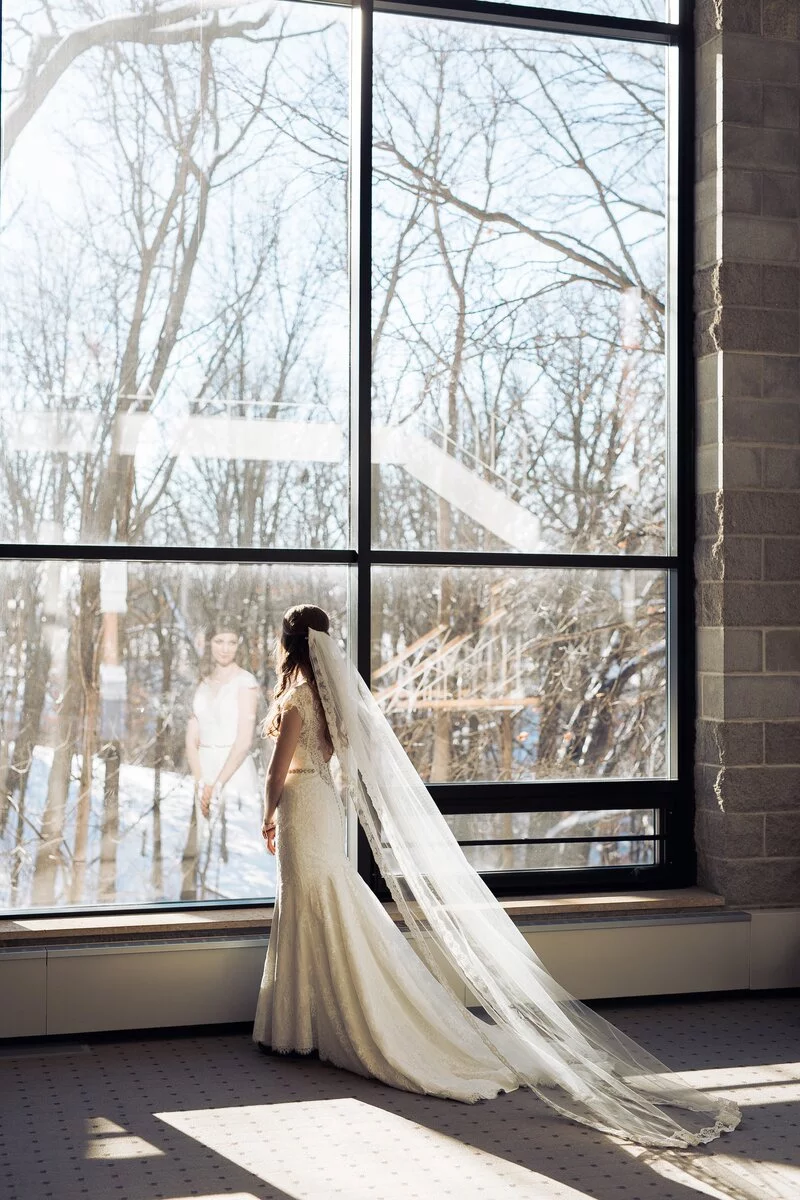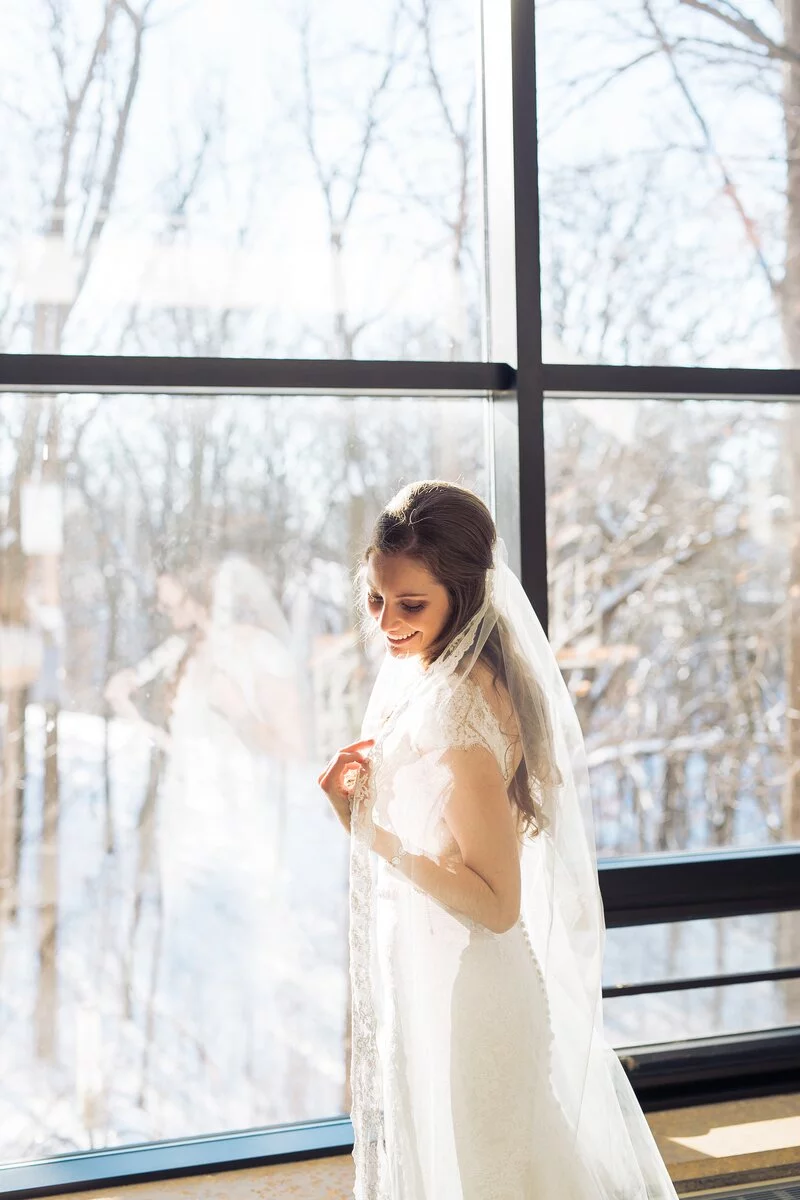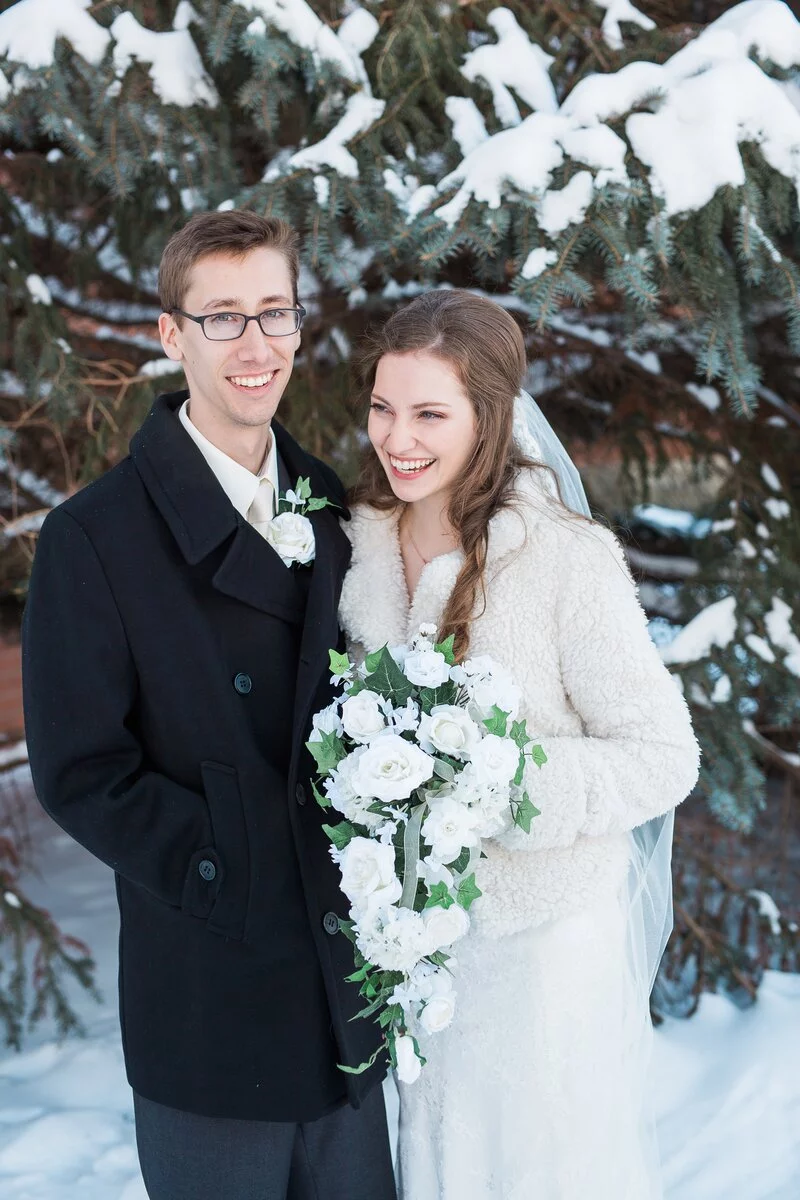 Were there any family or cultural traditions that you did on your wedding day?
We had a traditional Lutheran ceremony in our college's chapel complete with hymns accompanied by the organ. Since it was the midst of winter, we did decide to do a first look and all photos earlier in the day since it'd be dark out by the time the ceremony ended.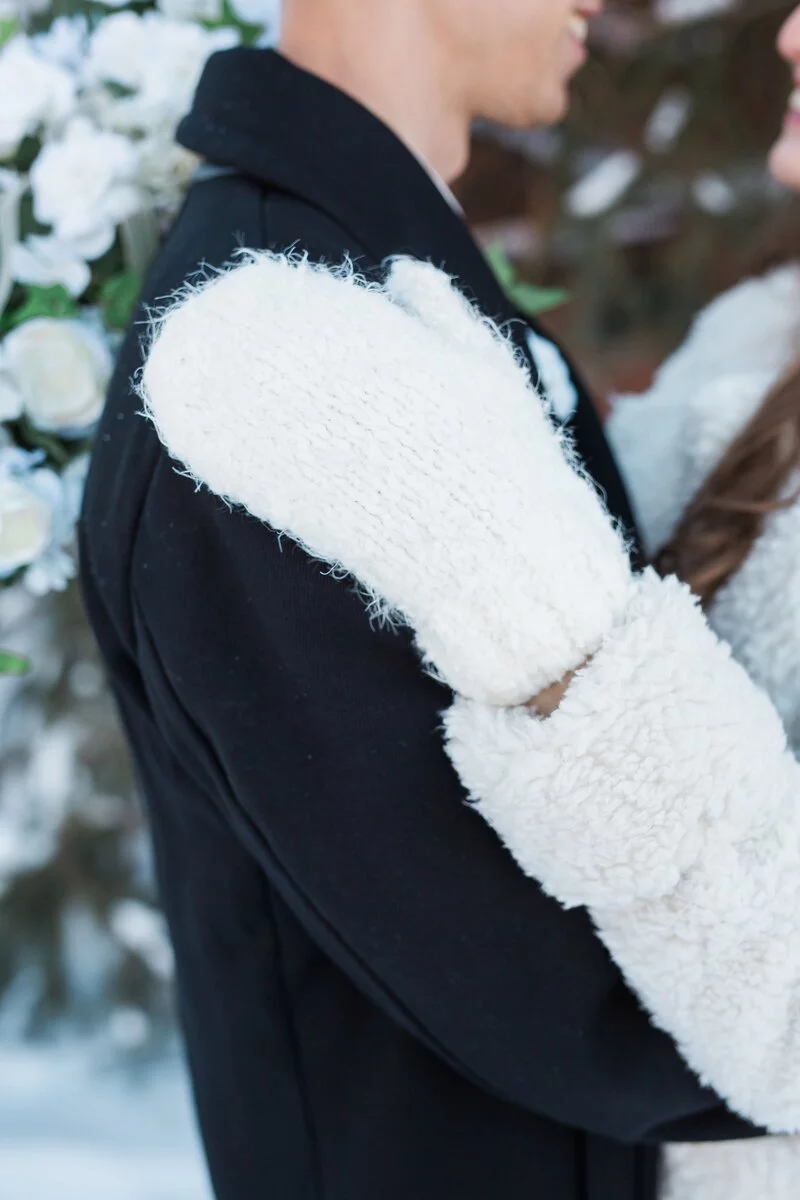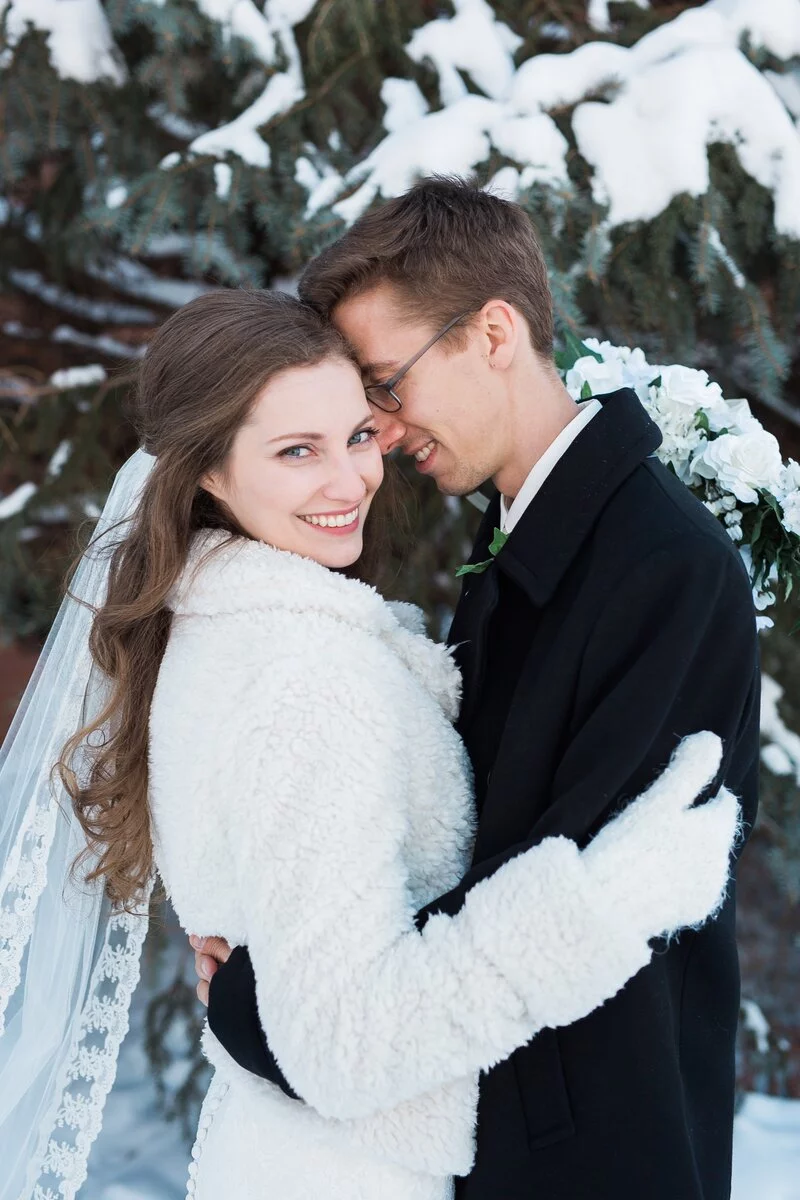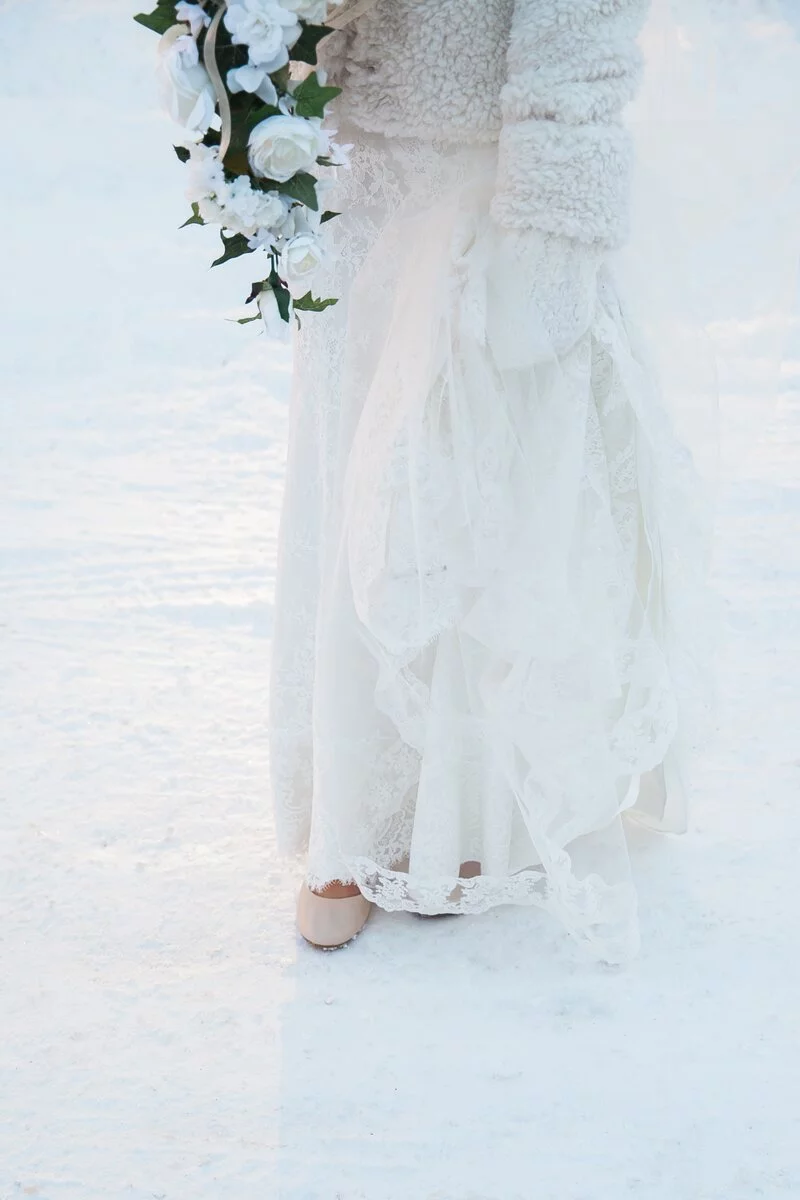 What was your vision for your wedding day?
I envisioned a wedding that was somewhat modern classic. I didn't want anything super trendy that I would cringe upon looking back on and just wanted a clean, simple look. I wanted the details to be effortless so everybody could just have fun and soak in the day!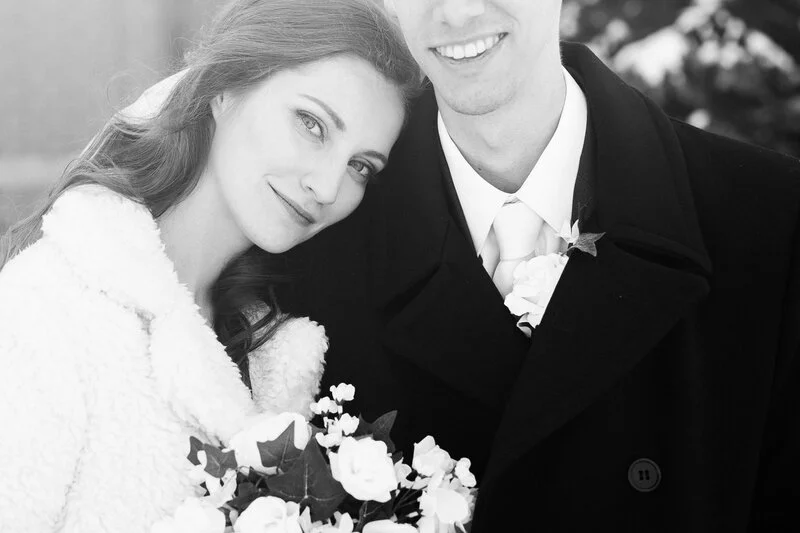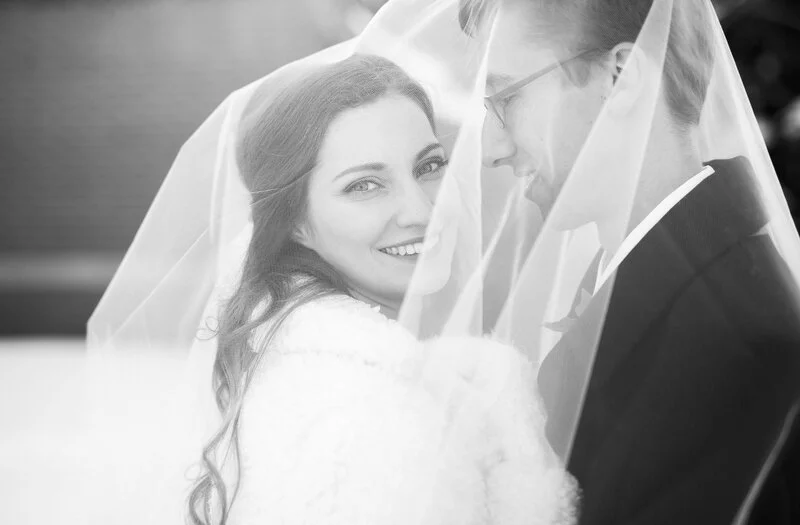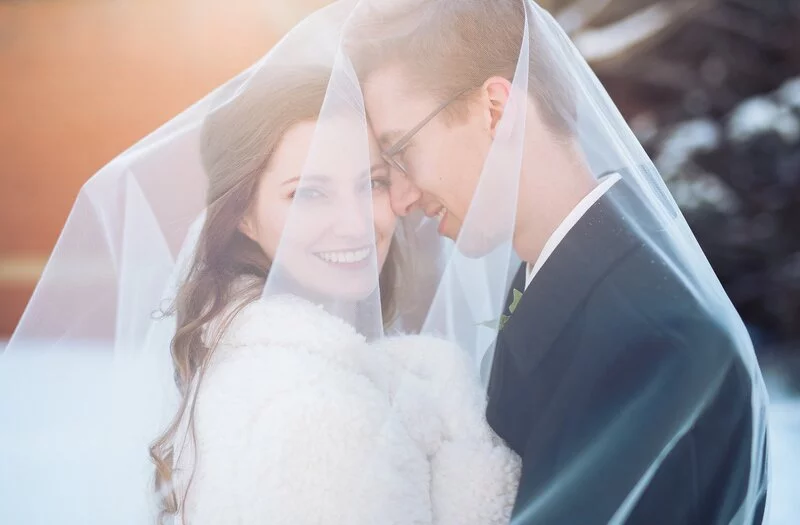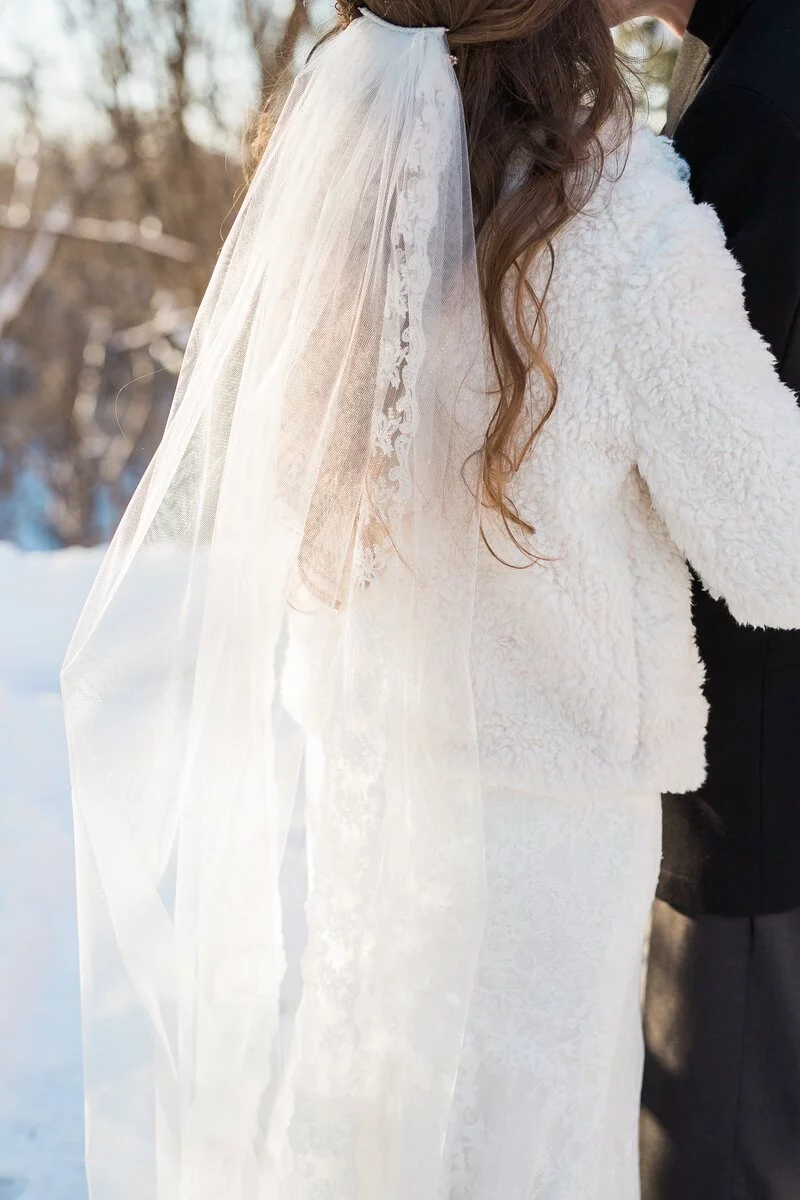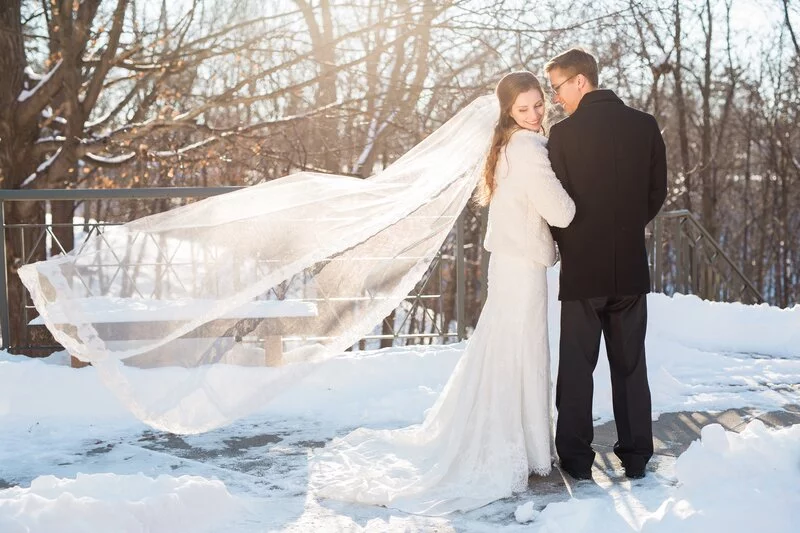 What was your favorite part of the planning process?
One of my favorite parts of planning was actually planning past the wedding day. Andrew was living in Los Angeles while I was still back in Minnesota, so at the same time as planning the wedding, I was finding a first apartment for us together in LA, choosing how we were going to decorate said apartment, planning our road trip move out to LA, and more. It was so much fun to be realistically thinking about our future together finally as husband and wife! I think I was quite the opposite from a bridezilla because of this mindset that as long as we were married, the wedding day was a success, and that more focus was put on post-wedding day.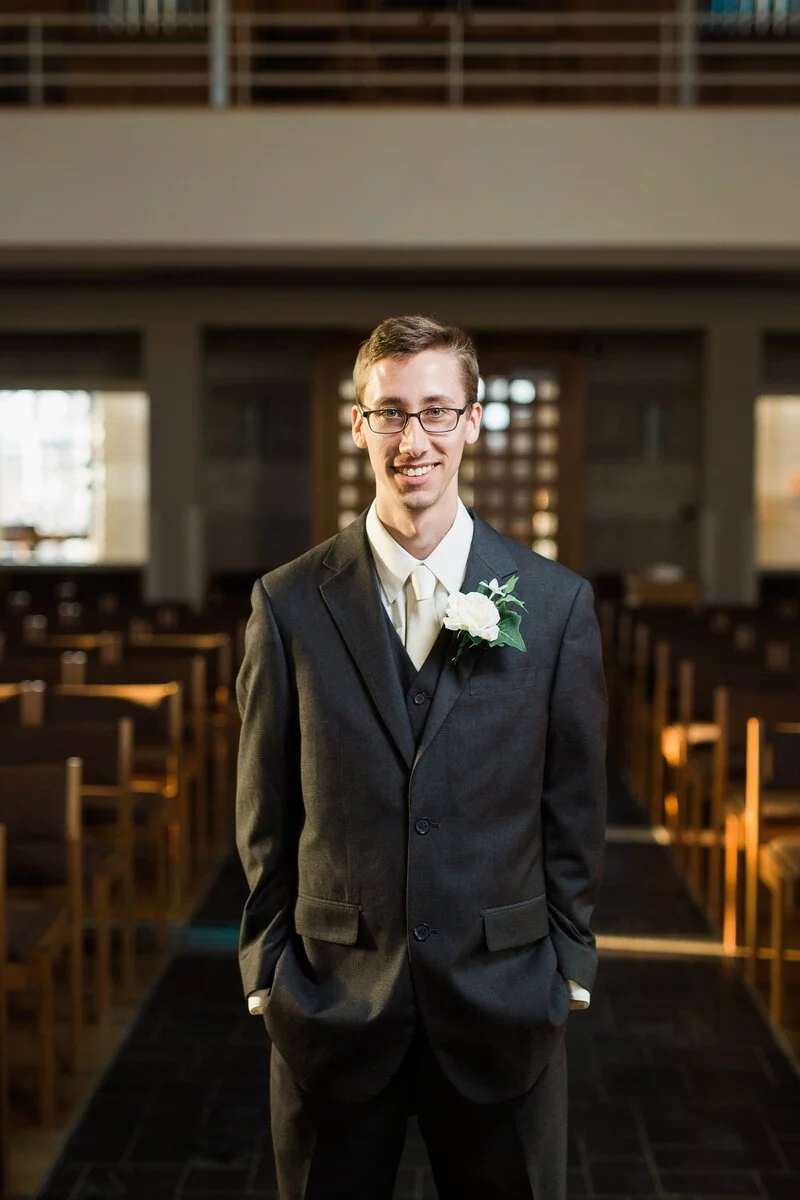 Do you have any advice to other couples planning their day?
Like I said, as long as you're married by the end of the day, the day was a success! Soak it all in and have fun being surrounded by all your closest family and friends.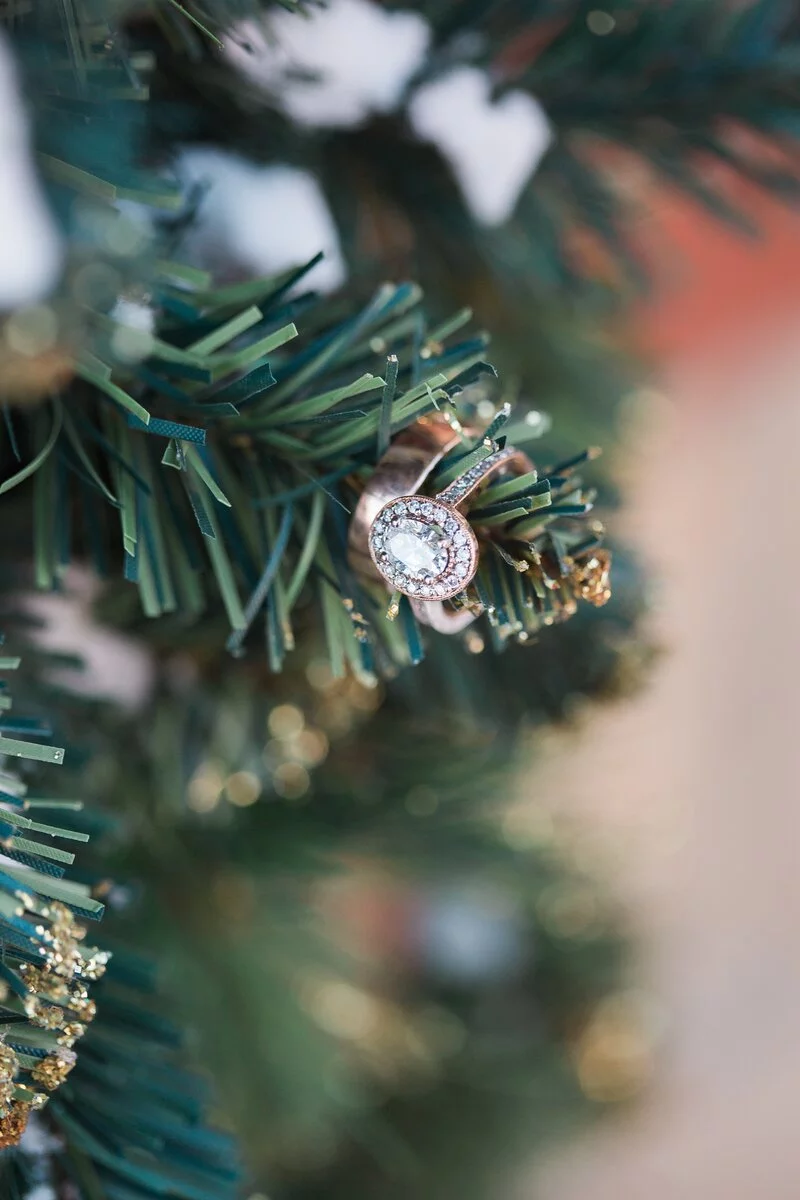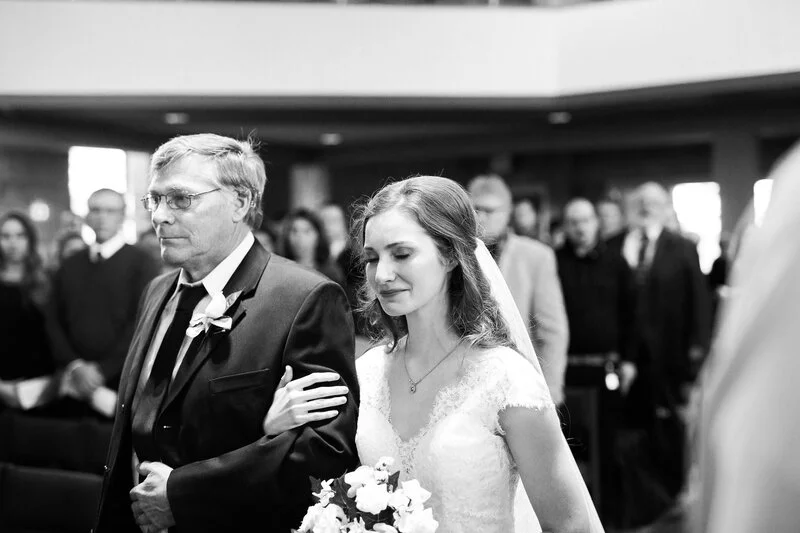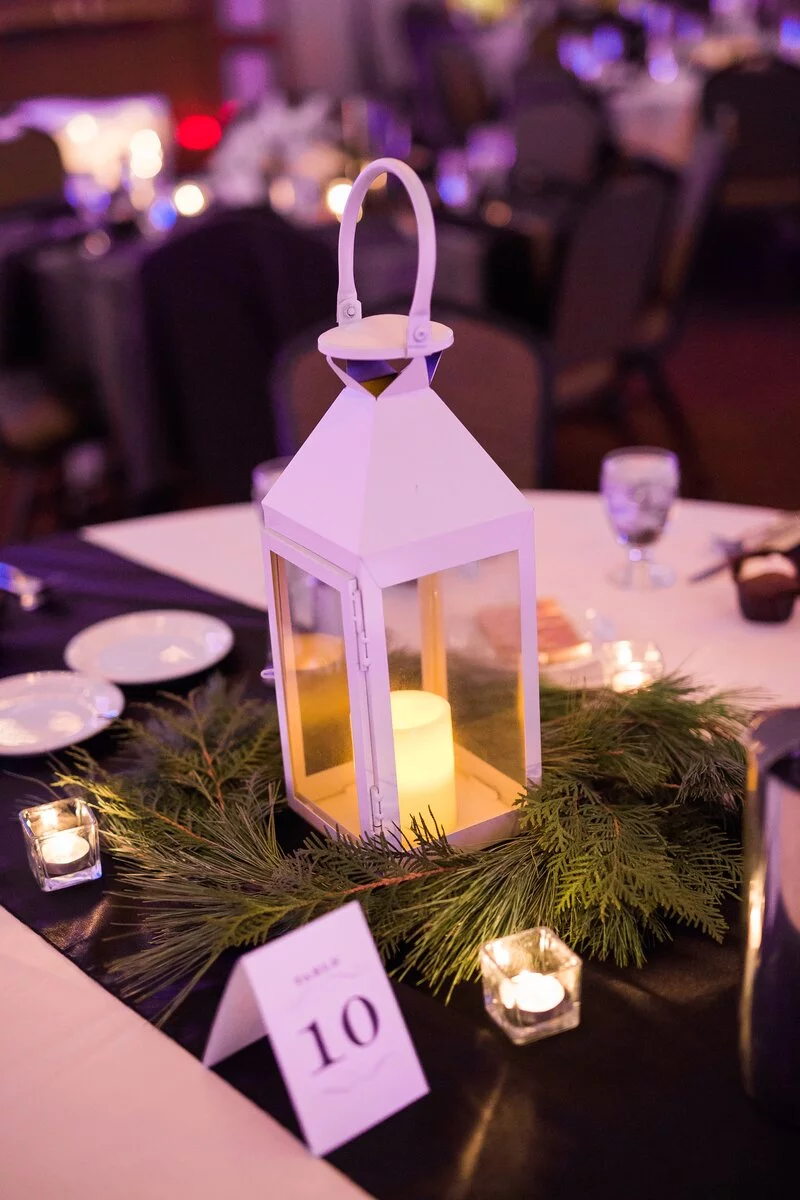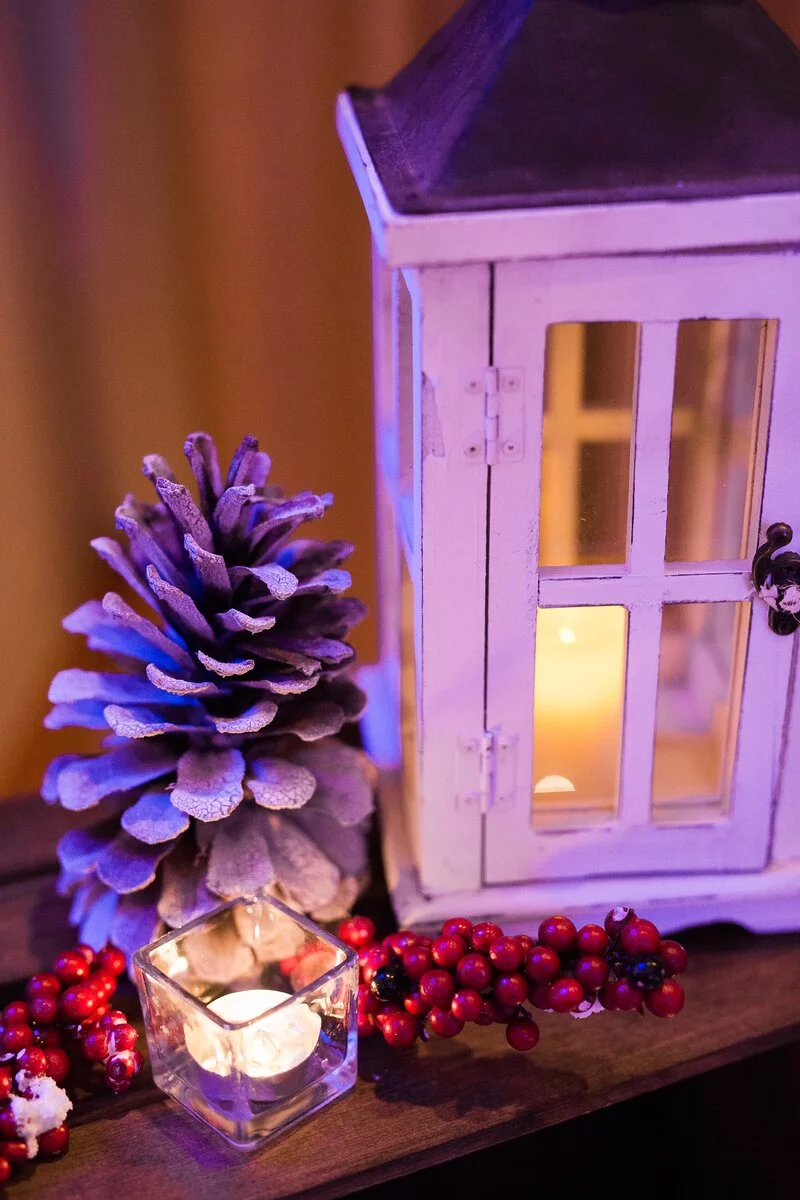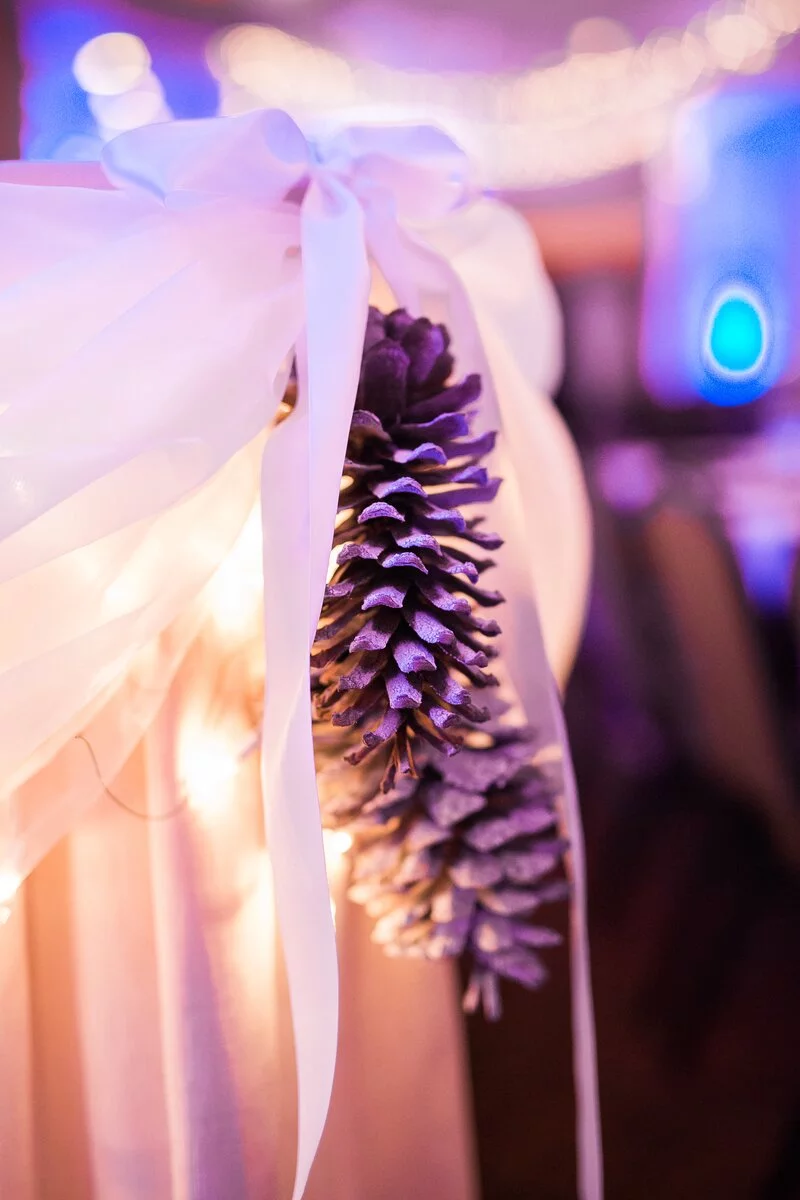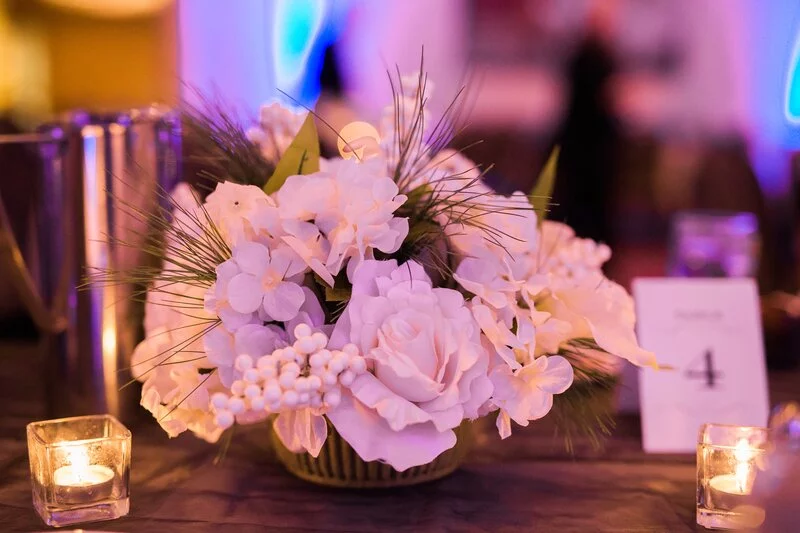 Where did you go for your honeymoon? Would you recommend it to others?
Since we had to make the move with my car and all my stuff out to Los Angeles, we just decided to make the road trip our honeymoon. Our main destination on this road trip was San Fransisco where we stayed at an adorable Victorian B&B called the Queen Anne hotel. I totally recommend the place! We loved having a relaxed "honeymoon," though we are going on a cruise with a couple friends for our one year anniversary!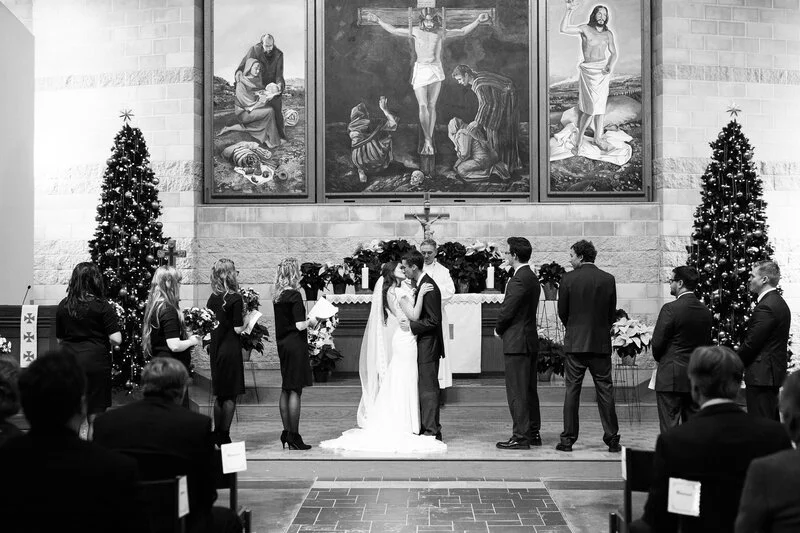 What was your favorite moment of the day?
How could I pick a favorite moment from my wedding day?? The day honestly went so perfectly—from getting ready with the ladies in the hotel room, to the first look, to the pronouncement, dinner, dance… EVERYTHING! It's like choosing a favorite child. Can't do it.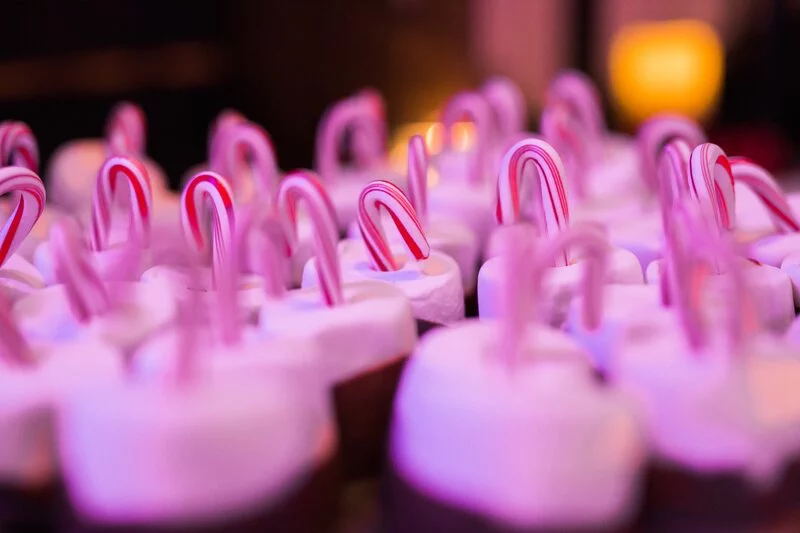 Creative Team:
Photographer: Joey Photo | Venue: Country Inn & Suites, Mankato, MN | Floral: DIY | Hair Stylist: Megan at Mia & Maxx| Makeup Stylist: Meghan Doyle | Bridal Gown: Allure