Dee and John were lucky enough to have the perfect snowy day for their Winter Wonderland Engagement. Dee had two different outfits – and the most gorgeous scarves (seriously, tell us where you got them!) and her lip color, styled by Kelsey Rae Make-Up Artistry, matched them perfectly.
Winter engagements are the perfect setting for rosy cheeks, ice rinks and cuddling close. Kat/Eye Studios was able to photograph all of these things during their session, and in the words of the couple: they were the best photographer ever! The story of Dee and John's proposal is a sweet one, but it also involves not-so-common proposal elements like frantic searching and metal detectors, make sure you read on to find out more!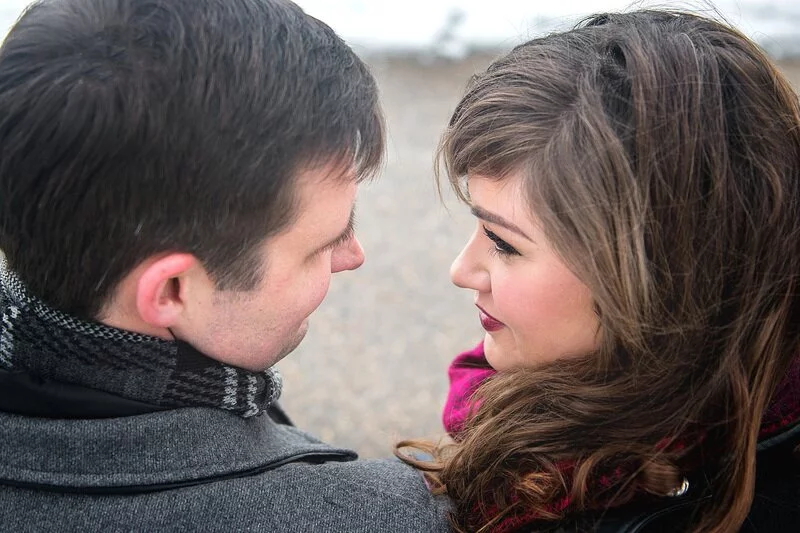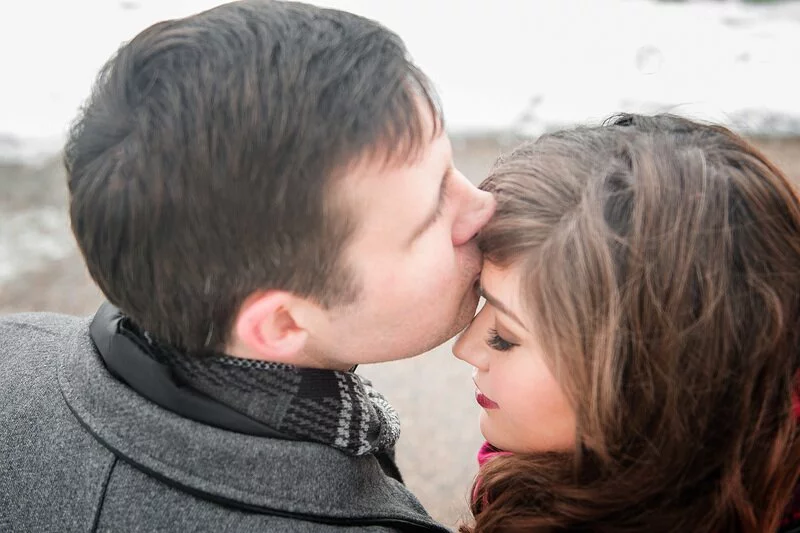 How did you two meet?
We met through mutual friends.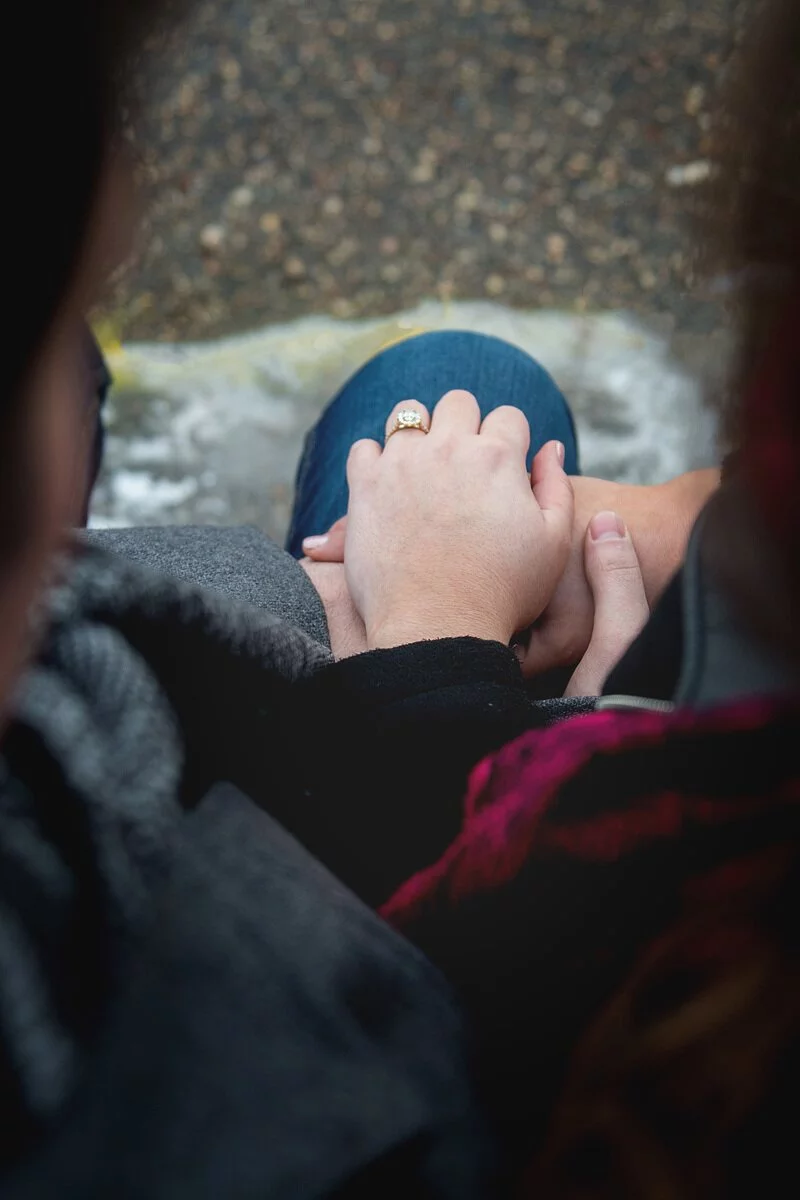 What was your first date like?
On our first date we went on a double date. John was very late! But then we connected over spaghetti like in "Lady and the Tramp"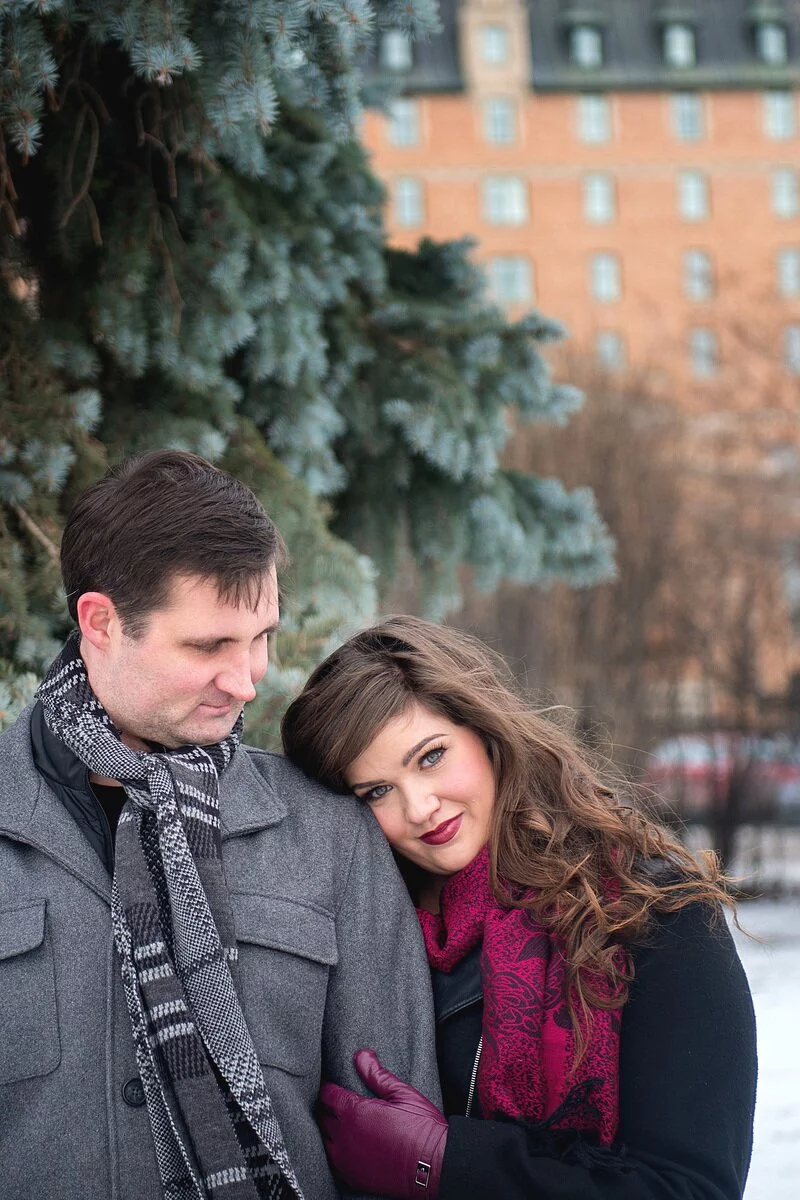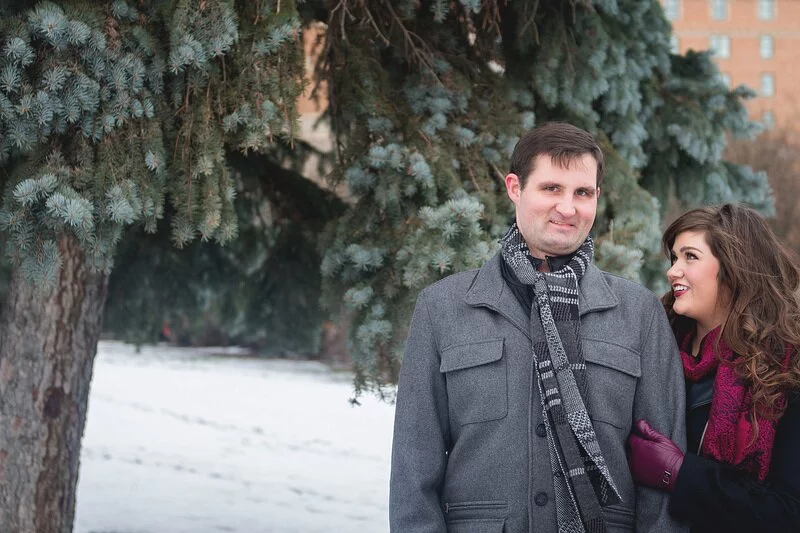 Tell us about the proposal.
While at John's family farm, we went for a drive down a grid/gravel road and ended up in our pasture. While we were admiring the beautiful landscape I turned around and found John on one knee. He asked me to marry him. I was elated! He proposed with his grandmother's ring! I tried on the ring but it was much too small for my hand. On our way back to the truck we lost his grandmother's ring! We were sick!!! We spent hours looking for the ring. We ended up renting a metal detectors and had asked both sides of our families to come out to the farm and look for the ring. Thankfully my mom found the ring right where we parked the trunk!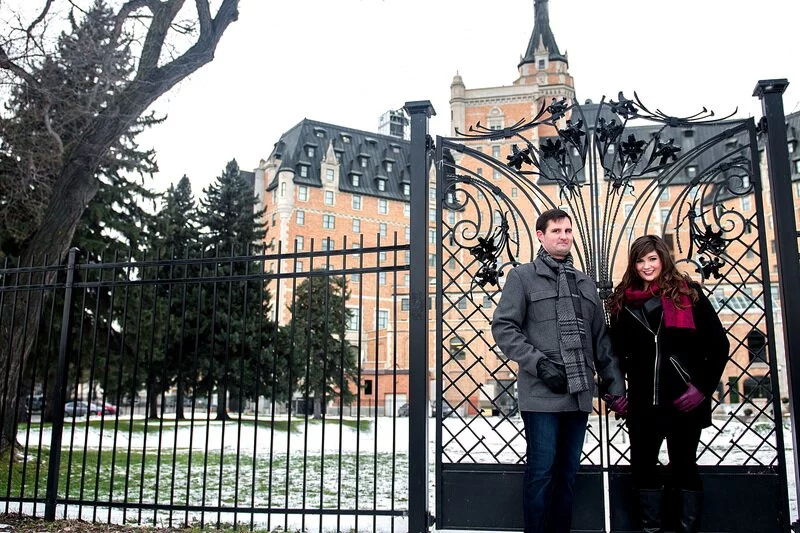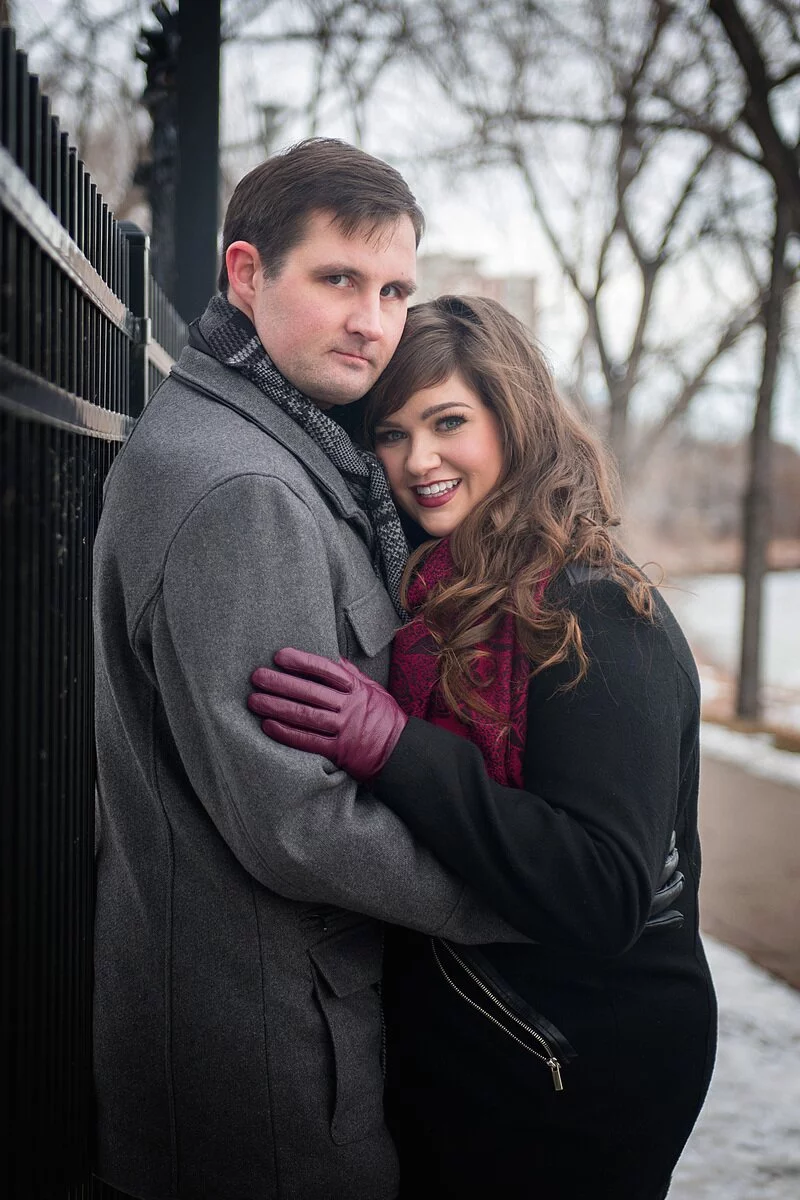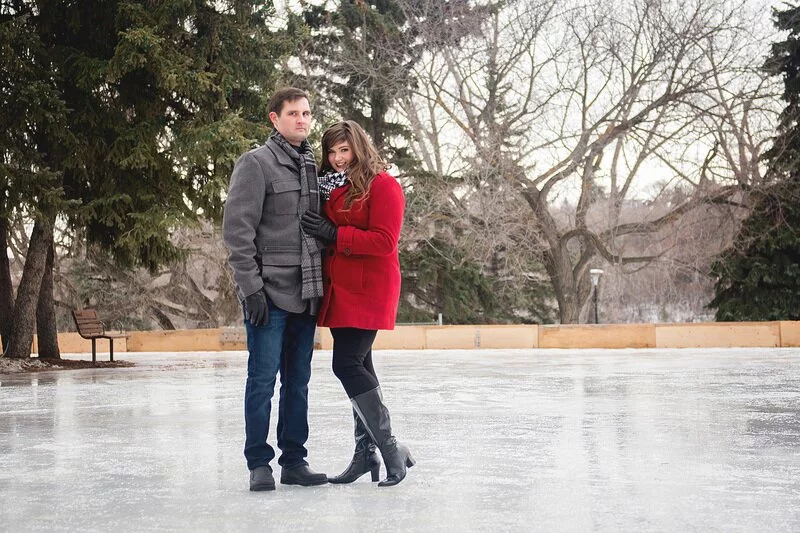 How did you know she was the one? How long had you been planning to propose before you actually popped the question?
I knew Dee was the one for me very early on in our relationship, we were so comfortable together and I felt I knew her for a long time. She has an amazing enthusiasm for life. I am so thankful to have her "joie de vie".
I knew I wanted to marry Dee about five months before I popped the question. I asked her mom and dad for their blessing and they were excited for us.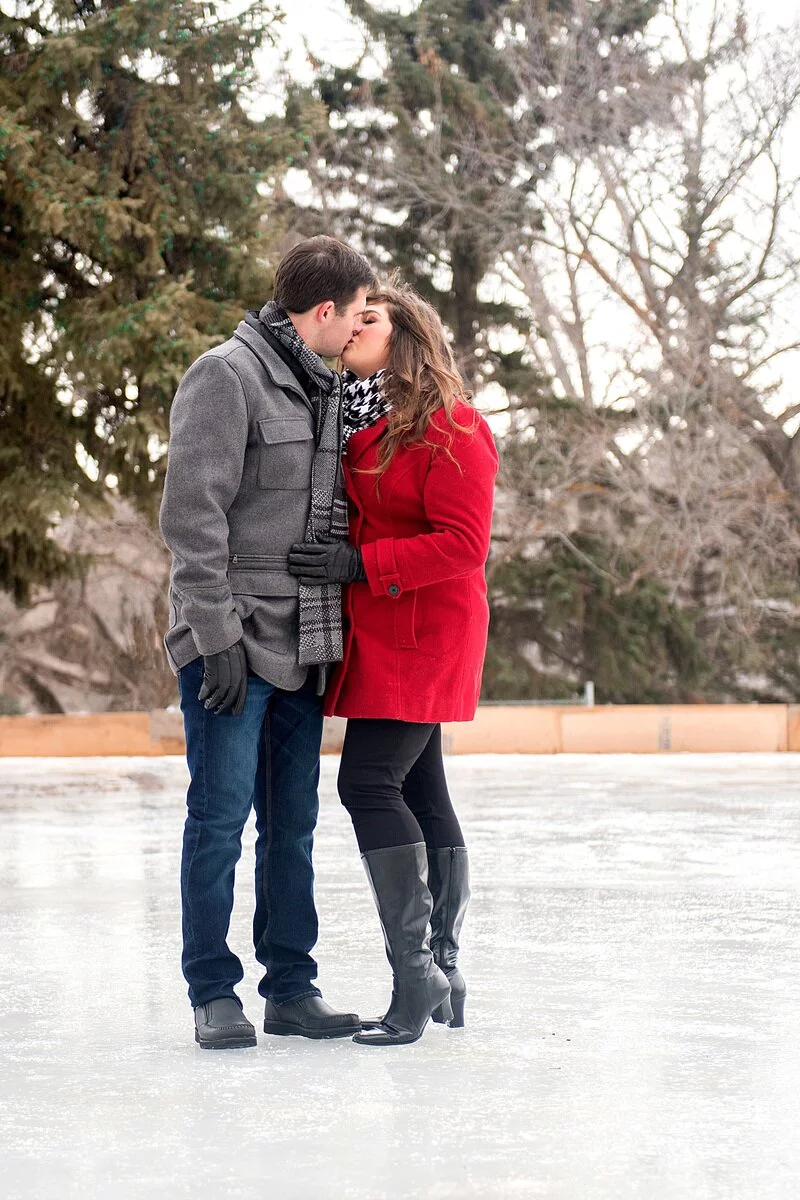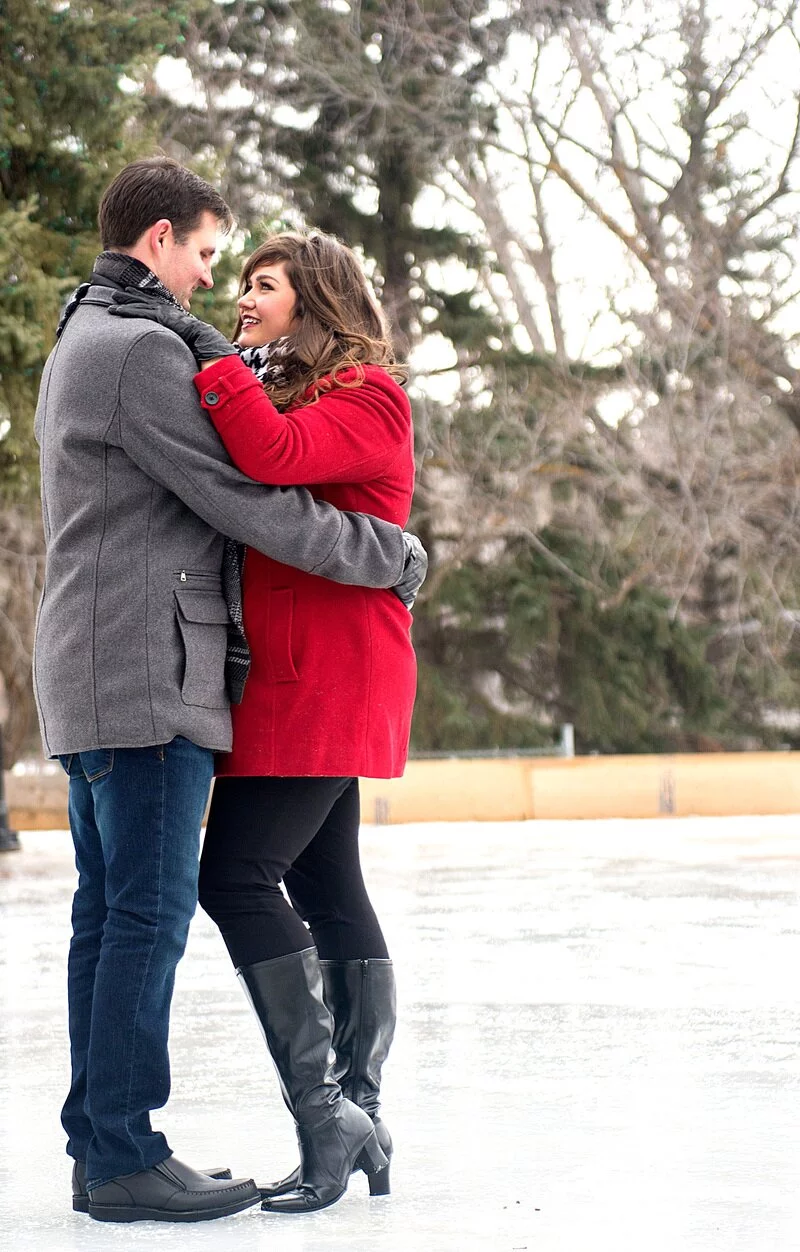 Tell us about the ring!
When John proposed we lost then found his grandmother's ring. Because his grandmother's ring was much too small and we didn't want to alter the vintage ring we opted to go ring shopping. We decided on cushion cut diamond ring with a halo around the centre stone. I am wearing my dad's wedding band. John is wearing his grandfather's wedding band.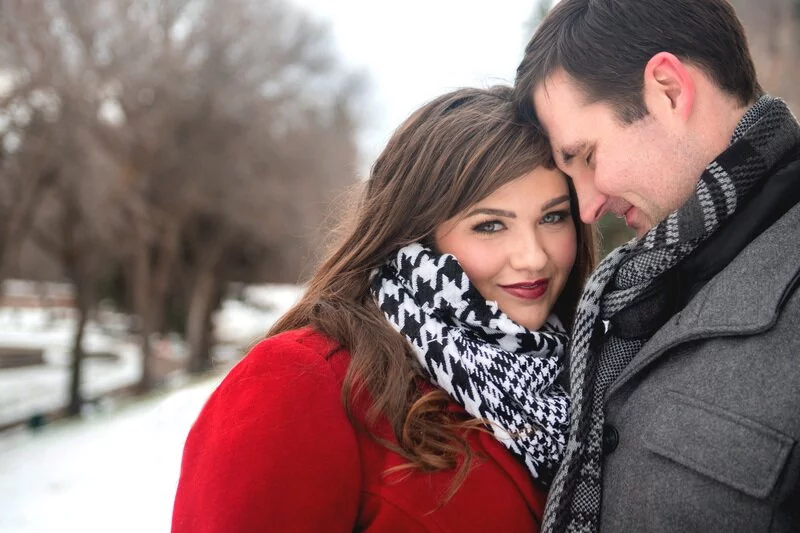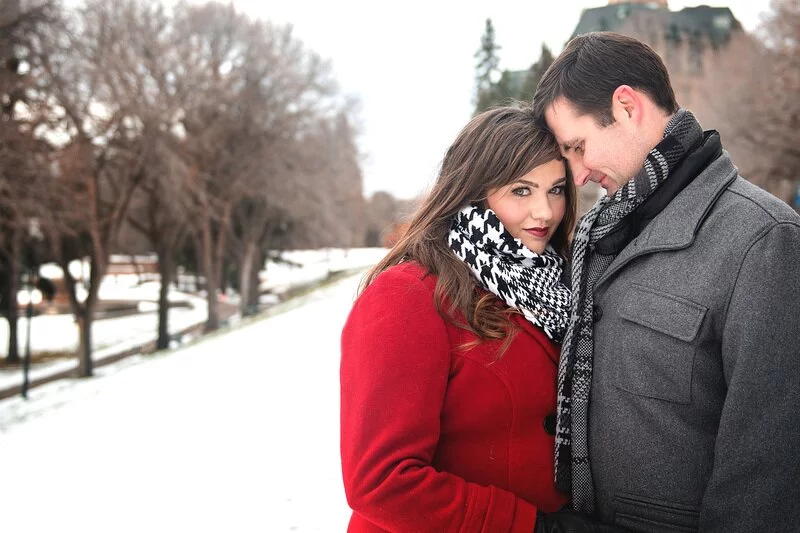 hat is your favorite thing about each other?
My favourite thing about John is that he is my steady, my rock and he is a cuddle bug! Because of his cuddly side I nicknamed him Bug.
My favourite thing about Dee is her pure heart and excitement for life. She loves me, our families, our dog, her job, everything with her whole heart.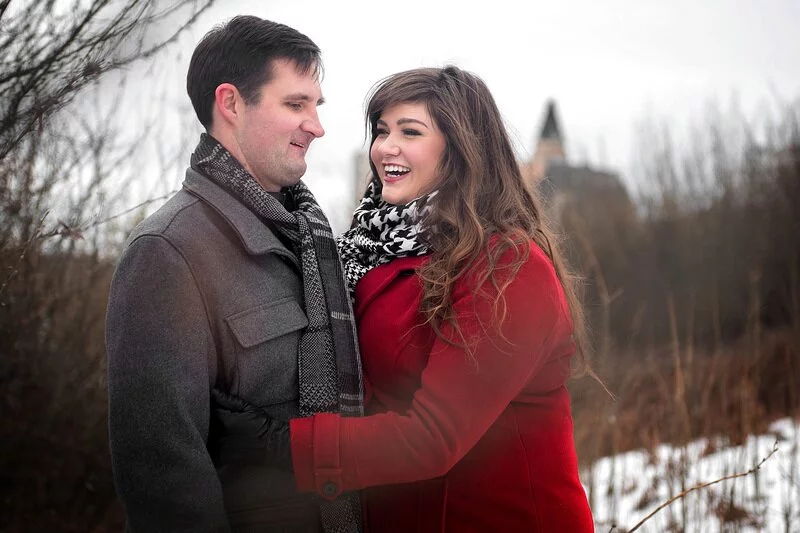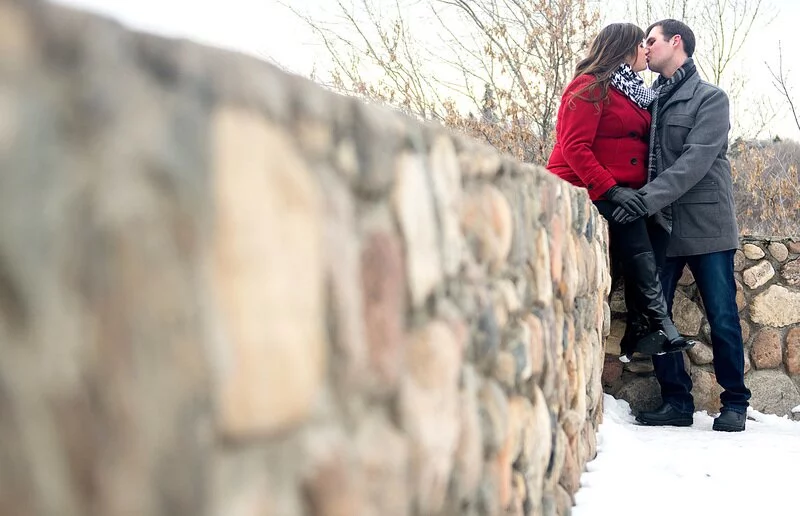 What was the inspiration behind your engagement photo shoot? Where did you have your pictures done and why did you choose it?
Our engagement photo was taken in down town Saskatoon down by the river. It was like a snow globe outside!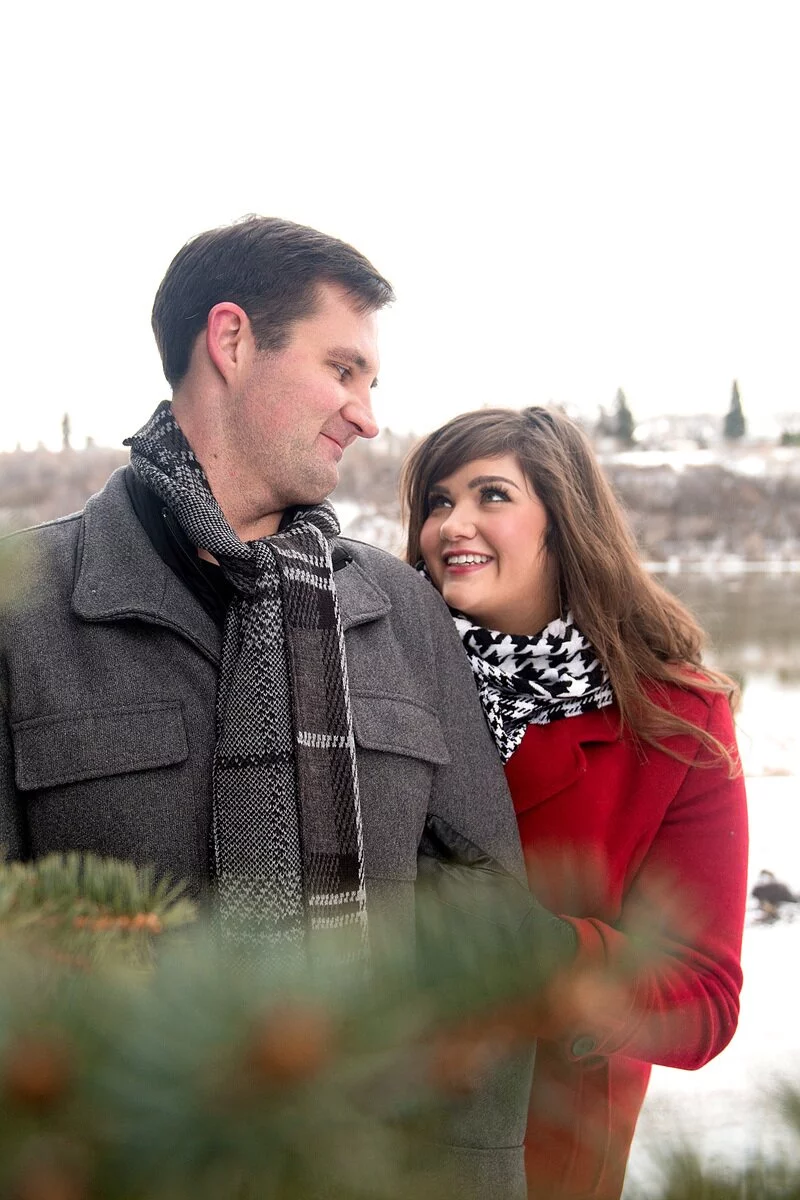 Creative Team:
Photography: Kat/Eye Studios
Make-up Stylist: Kelsey Rae Make-Up Artistry