Sarah & Anthony met when they were both in their late teens at a Bootlegger clothing store in the New Sudbury Centre. Anthony got lost in Sarah's big beautiful doe eyes and knew he had to see her again. As it was done back then, Anthony got her email address from a mutual friend who confirmed Sarah was single and Anthony contacted her that night, asking for a date. After a few dates, Sarah started to fall in love with the small things Anthony did- the simple but special gestures.From the bride: "For me, one of my favourite things about Anthony is the simple and understated ways he makes me happy. He does not need to resort to grand gestures to let me know how much he loves me. Soon after Anthony and I met it was my 18th birthday. He picked me up at my house and said that he wanted to bring me somewhere — a surprise. We drove up to a "No Trespassing" gate and got out. It was dark outside and I had no idea where the service road past the gate led to, but I excitedly followed him down the road and eventually up a steep grassy hill. On the top of the hill was some sort of radio tower and a beautiful view of Sudbury and her amazing night sky — it was such a simple but special gesture."Sarah and Anthony's wedding day had the theme of "puppy love". This adorable couple have rescued multiple dogs and in addition to their dog bone shaped cookies (handmade by the brides sister), a donation was made to SAINTS Dog Rescue in Sudbury. Sarah didn't get to enjoy the beautiful reception she spent over a year planning. Due to an untimely flu bug, Sarah was sick after the speeches and wasn't able to attend the dance. Their photographer, Caroline said "as a photographer, I didn't feel like the wedding was complete, and was really excited when the bride's sister contact me about a reception 'Take Two', a private party at a local nightclub, SRO. DJ by Andre was there as well and Sarah was able to have an intimate evening, dancing with her new husband, father and friends. It was the perfect ending to a fabulous wedding!"
Before I explain how he proposed, it has to be said that the summer before Anthony left for Ottawa he brought me to a local park and gave me a ring as a sort of memento before we embarked on our year of "long-distance". The summer we moved back home (about 4 years later) he brought me back to the same park and asked me if I remember what we gave me 4 years ago that day. He then pulled put an engagement ring and asked me if I'd marry him.
Tell us about your bridal style.
I chose a fairly classic and whimsical dress – something close to what your childhood self would pick. My dress was a by Essence of Australia —– and was soft pink and "flowy".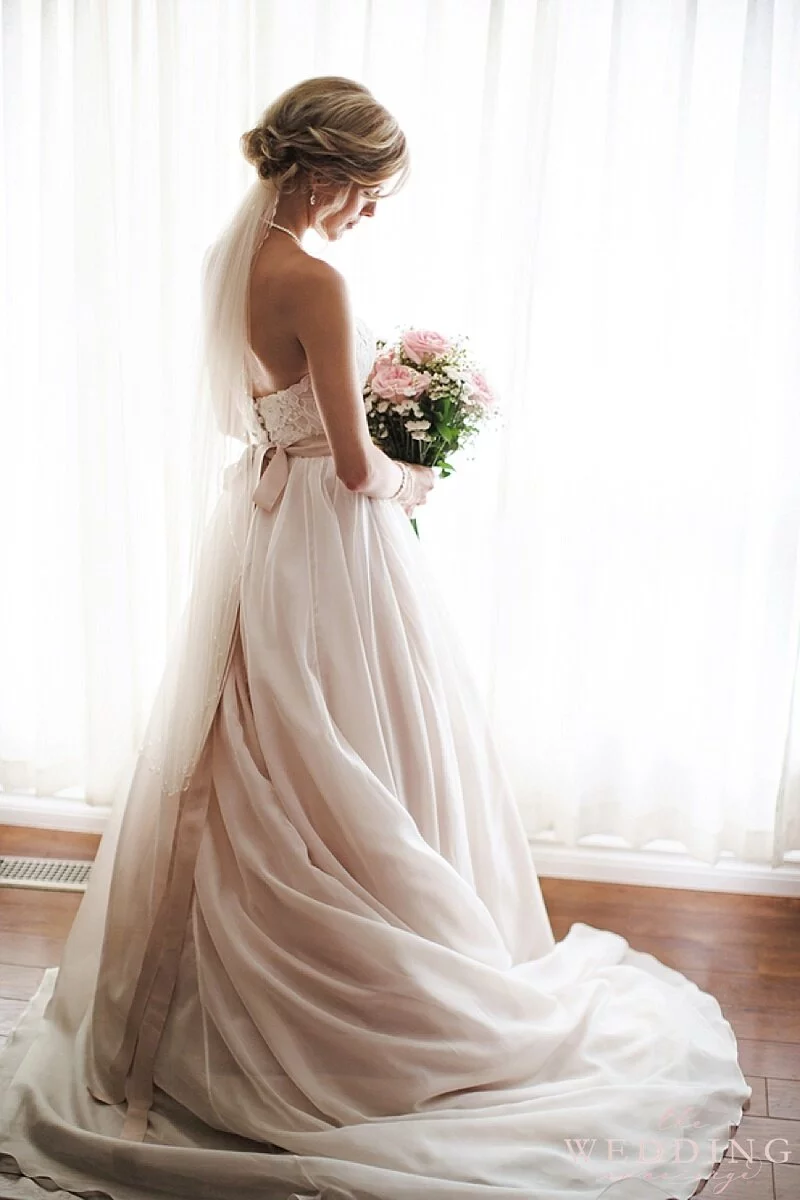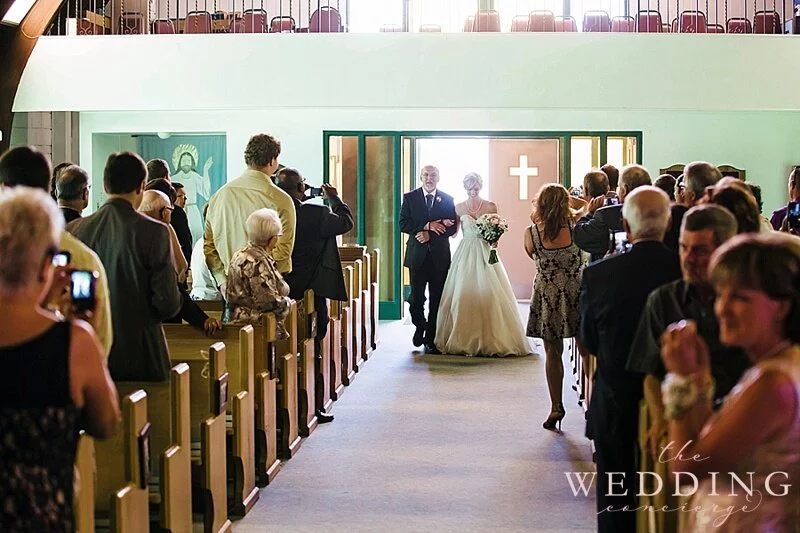 What was your favorite moments from the day?
Anthony: My favourite part of the day was seeing Sarah walk down the aisle. She looked so beautiful in her dress and I was so excited to marry her. Having our families and friends at the church made the day perfect.
Sarah: Walking out of the church after we had just been announced as husband and wife. It felt so exciting and relieving to have made it to that point after all the time we had spent together struggling as students in a new city and the preparations for our wedding. I had a "we did it!" moment as we walked out together.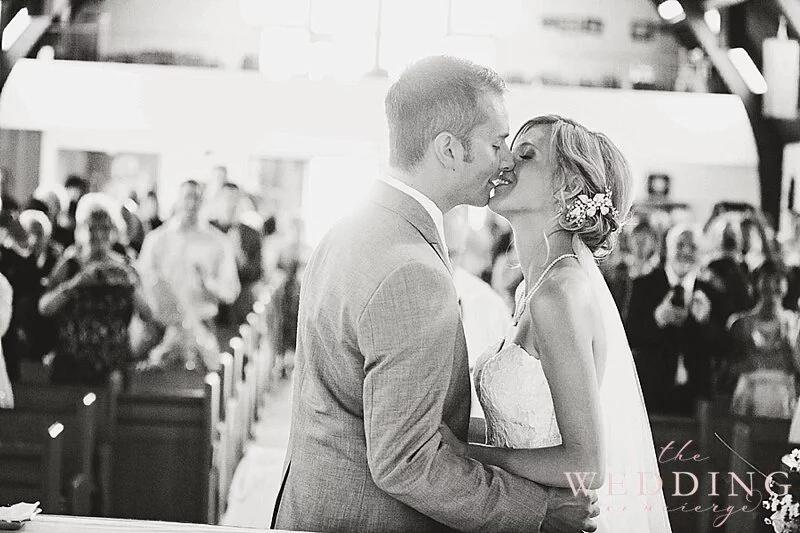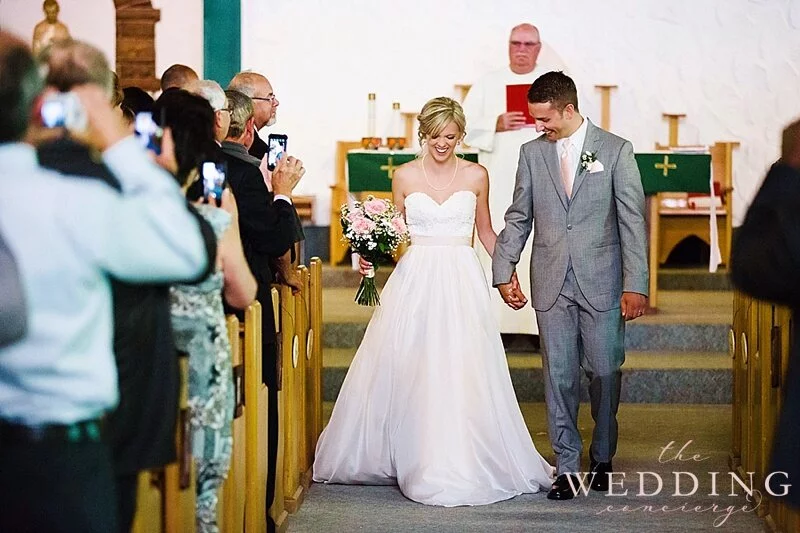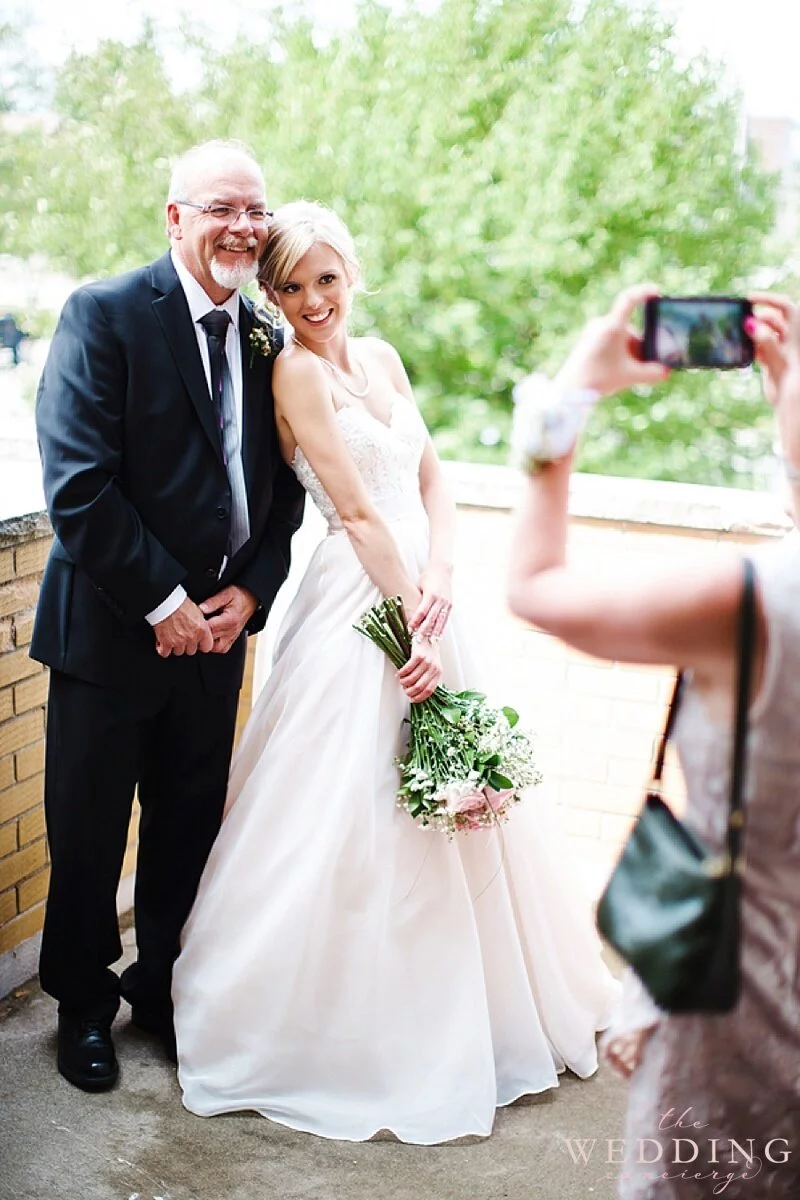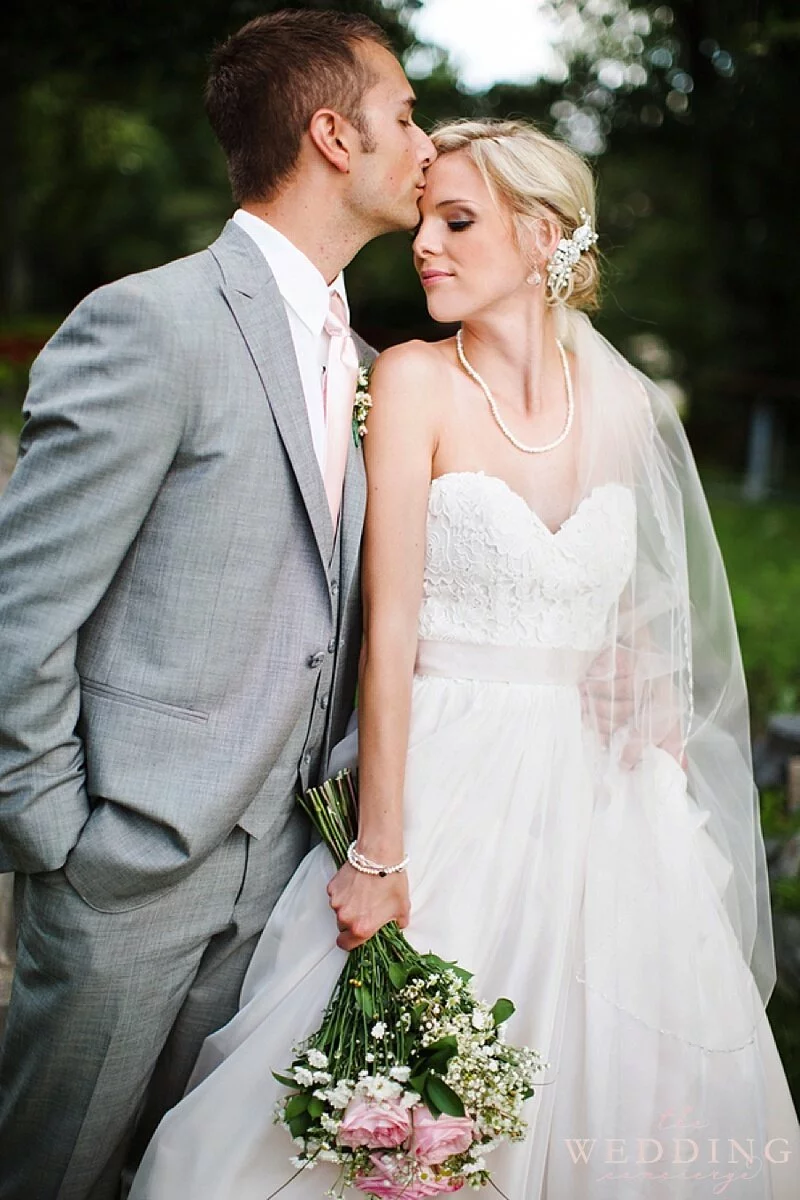 What was your favorite part of the planning process?

As we were married in a Catholic Church, we had to attend a "marriage preparation course" which is basically a weekend of somewhat intense and humorous activities that are meant to make couples talk and think about their future lives together as husband and wife. We had never really done anything like that before and despite how much we initially thought it would be boring, it was so much fun and, at times, romantic to concentrate so much time on our relationship.

Looking back, what was the best decision you made when planning your wedding day?

Best decision was to invite our friends and family to help us with the preparations. Planning a wedding is a lot of work and it was so amazing to have help.

What was your vision for your wedding day?
Our predominant theme was woodsy; however, we included small elements of "dog rescue" into our wedding favours and wedding cake. We both love the outdoors – especially around Sudbury where there are plenty of hiking trails and forests to explore. We wanted to show our love of animal rescue as well by supporting a local dog rescue group called SAINTS – Dog Rescue by making our favours a donation and dog-shaped cookie for our guests. We also included a replica of our 3-legged rescue dog, Bogart, on top of our wedding cake.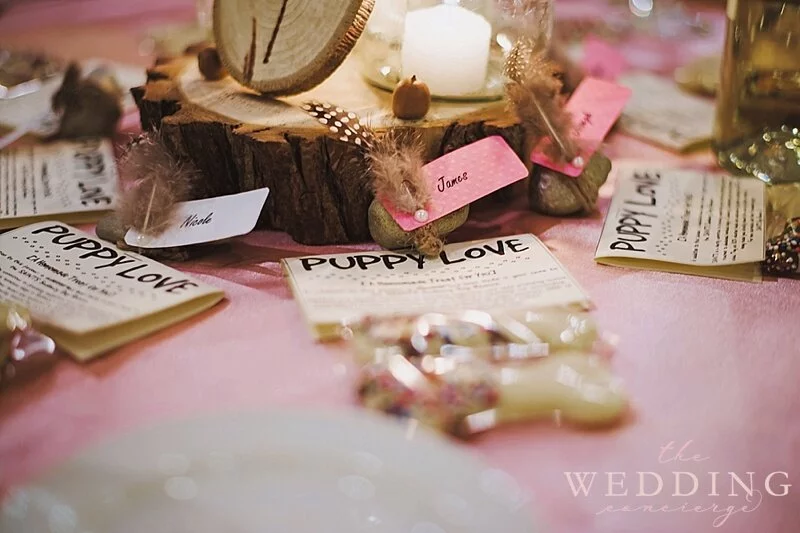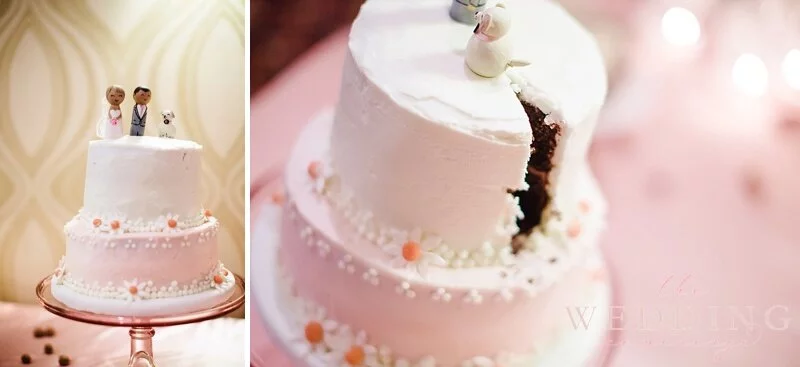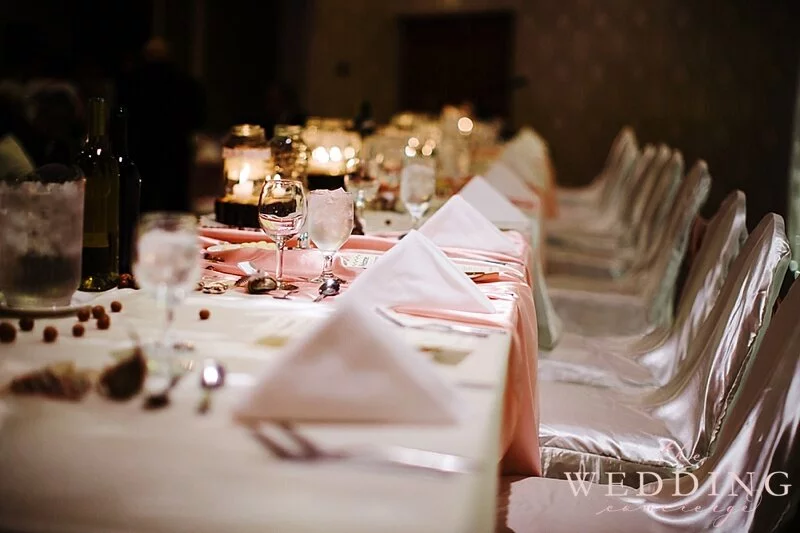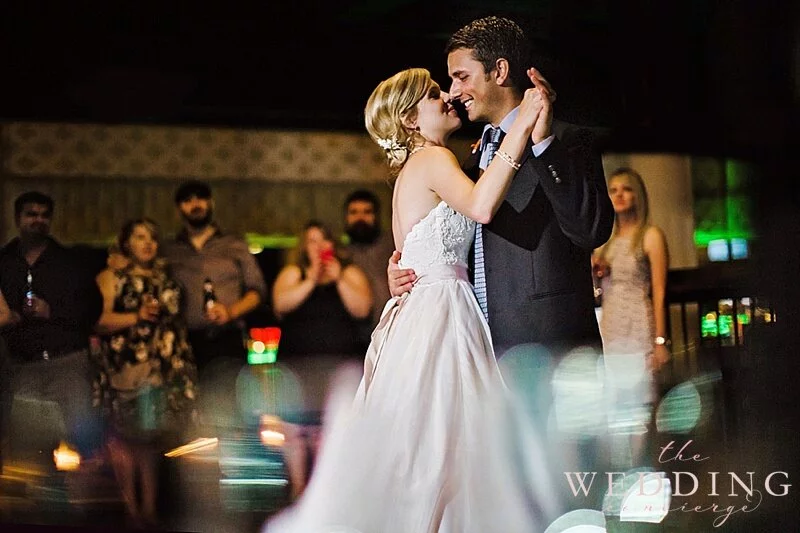 What song did you chose for your first dance?
We chose "I Won't Give Up" by Jason Mraz. We listened to a lot of Mraz's music, specifically on Sunday mornings in Ottawa over eggs and pancakes. We felt like the song shed light on what committed relationships meant – even when things are difficult, it's important to hang in there!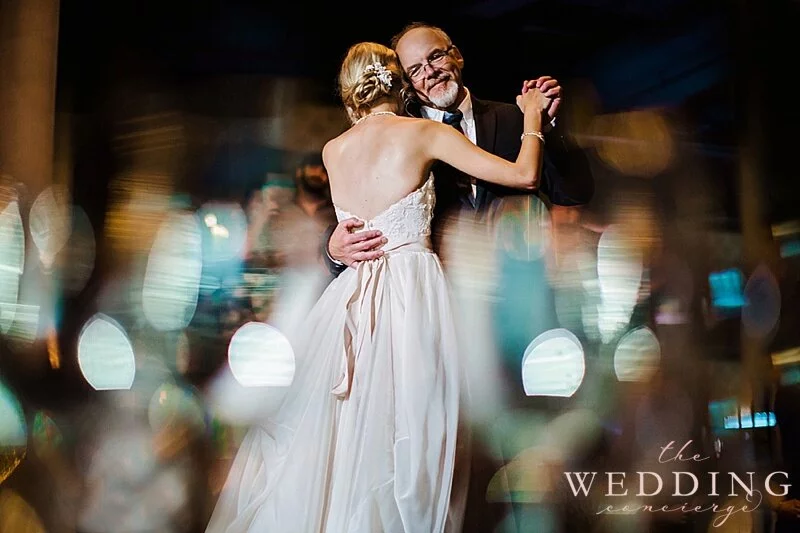 Is there anything else special that you would like to mention?
Caroline Ross was amazing! So far we have not mentioned that Sarah got the flu the day of the wedding which caused us to miss some key moments at our reception on August 1st (first dance, etc.) Caroline came back to Sudbury about a month later to our "round two" reception that Sarah's sister, Angela, planned at a local bar. She was so kind and caring to us, we really can't speak enough about how thrilled we were to have her as our photographer.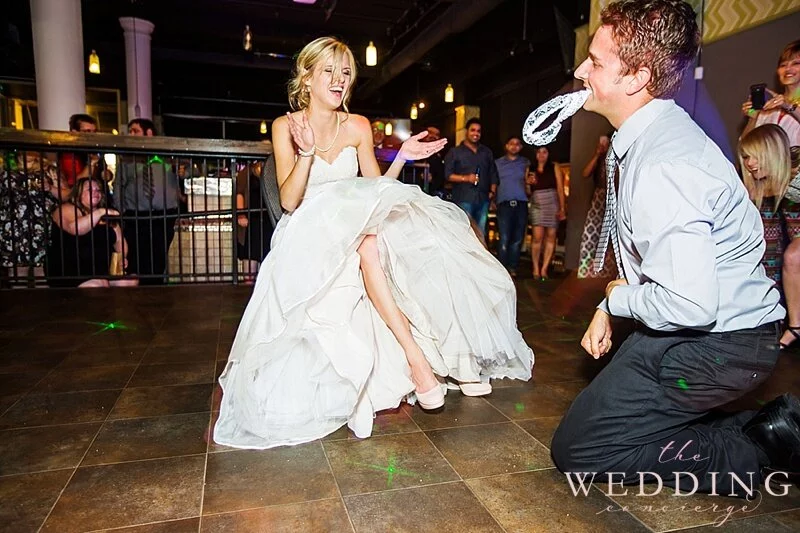 Creative Team:
Wedding Decorator: Sharon Kennie | Photographer: Caroline Ross | Venue: Radisson Hotel | Florist: Bella Flora  | DJ: DJ by Andre | Wedding Dress: Essence of Australia  | Bridesmaid: Bill Levkoff  | Grooms: Moores