Wow. Where do we even begin with today's wedding feature? It is so unbelievably stunning and every detail is styled to perfection! Today we bring you the gorgeous wedding of Alyssa & John. Alyssa is the Owner of Co Chic Styling, a personal and wedding styling company in Chicago. You'll definitely be hearing more about her and her company again on the blog, but for now, it's all about her love with John.
Alyssa & John were married in a traditional catholic ceremony followed by a gorgeous reception at at the Bridgeport Art Center Sculpture Garden Gallery. As previously mentioned, there was no detail left undone. Alyssa's dress was absolutely gorgeous and so fitting for her. She told us she chose a dress by designer Ines di Santo for the intricate lace detail and the fact that it felt so ethereal, which is the feel she was going for throughout the entire wedding day. Her bridal party was of course styled by her and you can read all about those details a little further into the blog.
John proposed to Alyssa one evening after Alyssa arrived home from work, in their kitchen! Simple and romantic, now that's our style! The song, "From Eden" by Hozier just happened to be playing when it happened so they chose that as their first dance. I can imagine them dancing to it in their kitchen and then again on their wedding day, and it gives me chills.
We hope you love Alyssa & John's wedding day as much as we did, be sure to keep reading to hear all about the details of their day and the amazing vendor team that pulled out all the stops to make their day a success!
We met at a bar through a friend. She asked me what my "type" was and called John and had him meet us at the bar.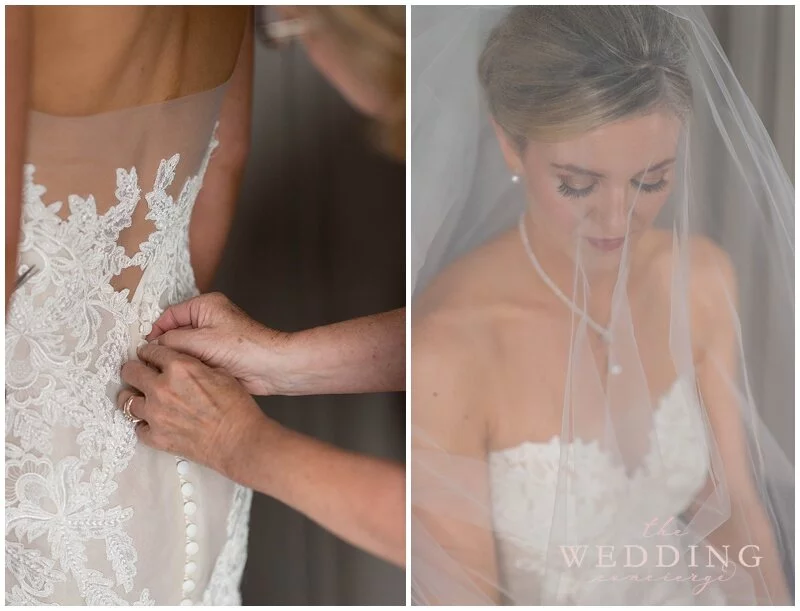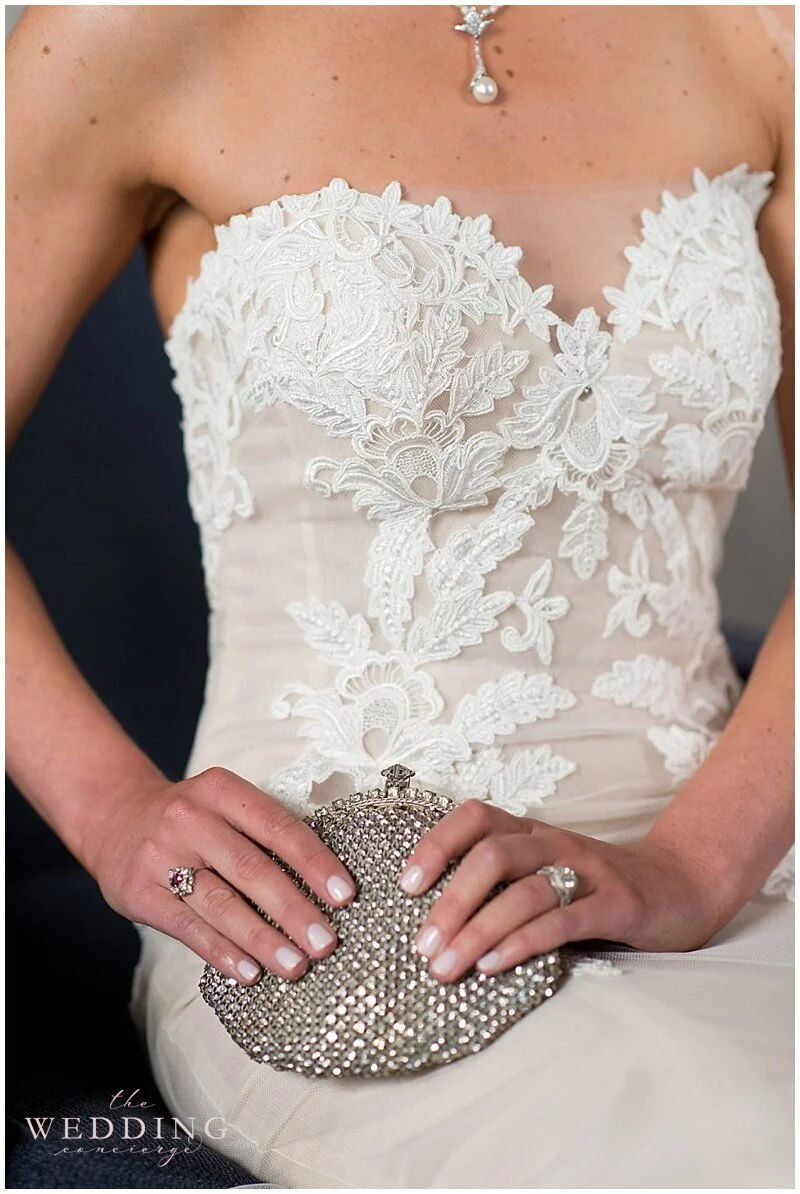 Tell us about your dress & shoes!
My dress designer is Ines di Santo. I fell in love with the intricate lace and ethereal feel. It really fit my style, personality and the overall look I was going for, for the wedding. My shoes were Badgley Mischka. I loved the blush color with the dress, as well as the rhinestone brooch on the heel. They were a little too high for me to keep on the entire night, but I powered though most of the day.
In our kitchen one evening when I came home from work. I was very surprised and it was very sweet.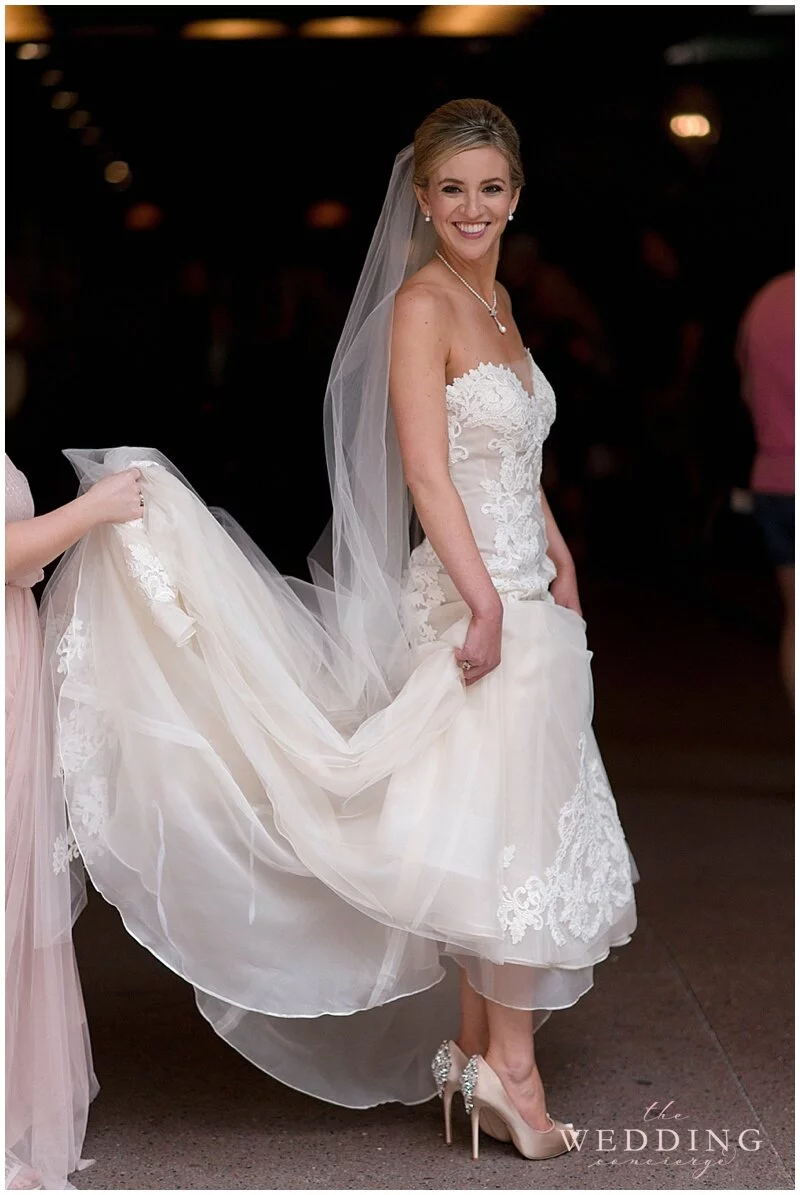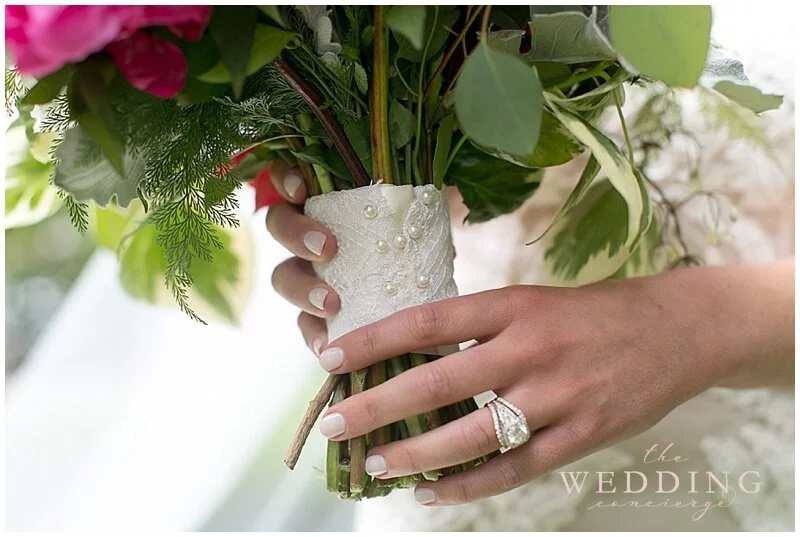 Alyssa used lace from her Mother's wedding dress to wrap around her bouquet as her "something borrowed".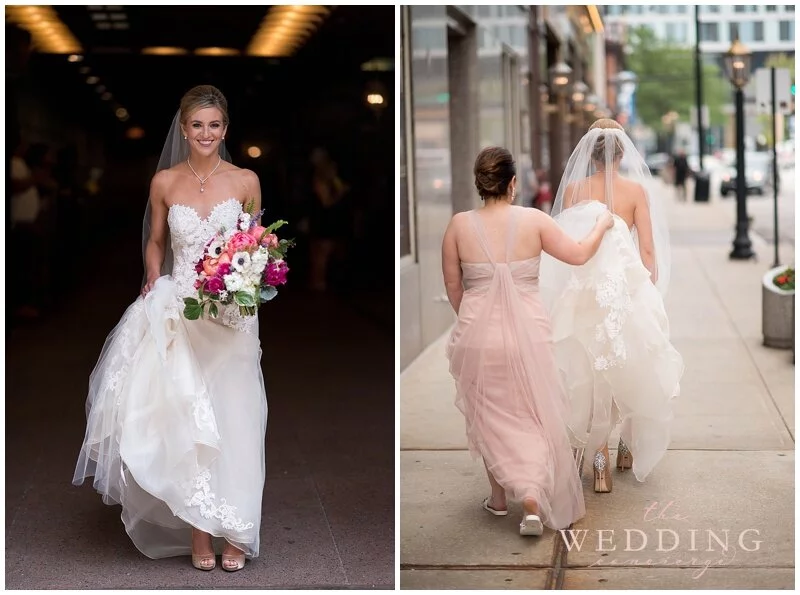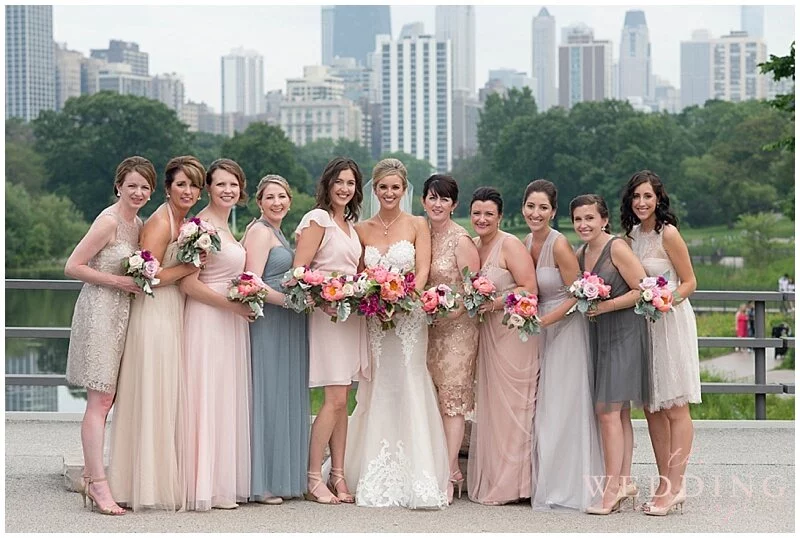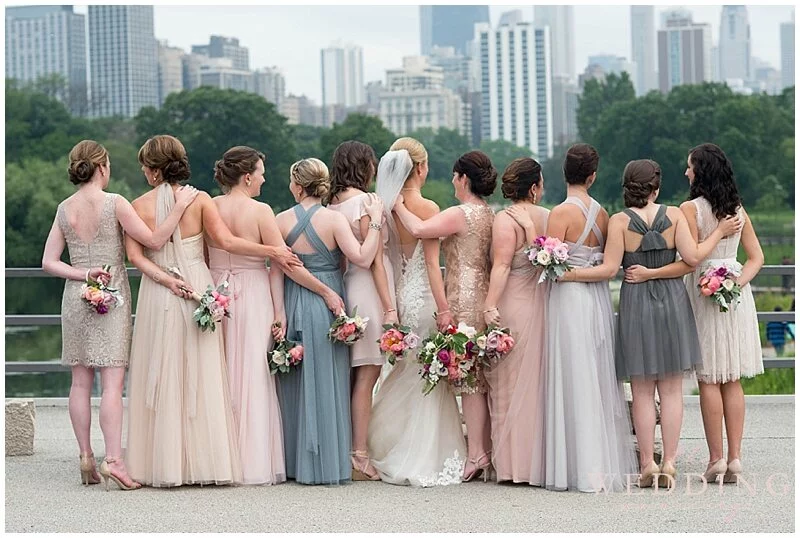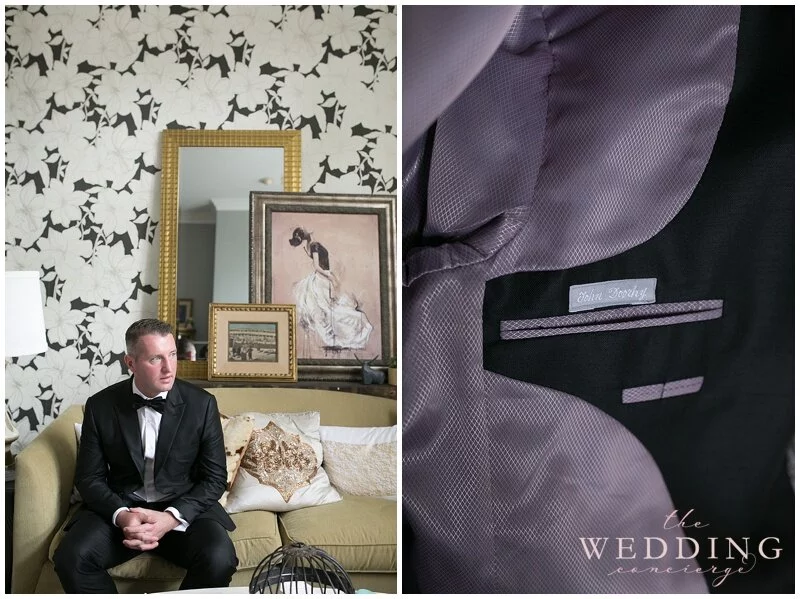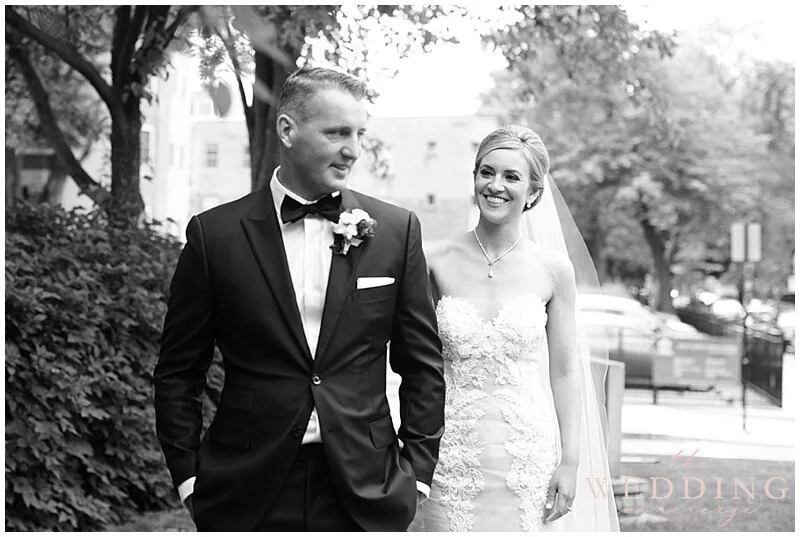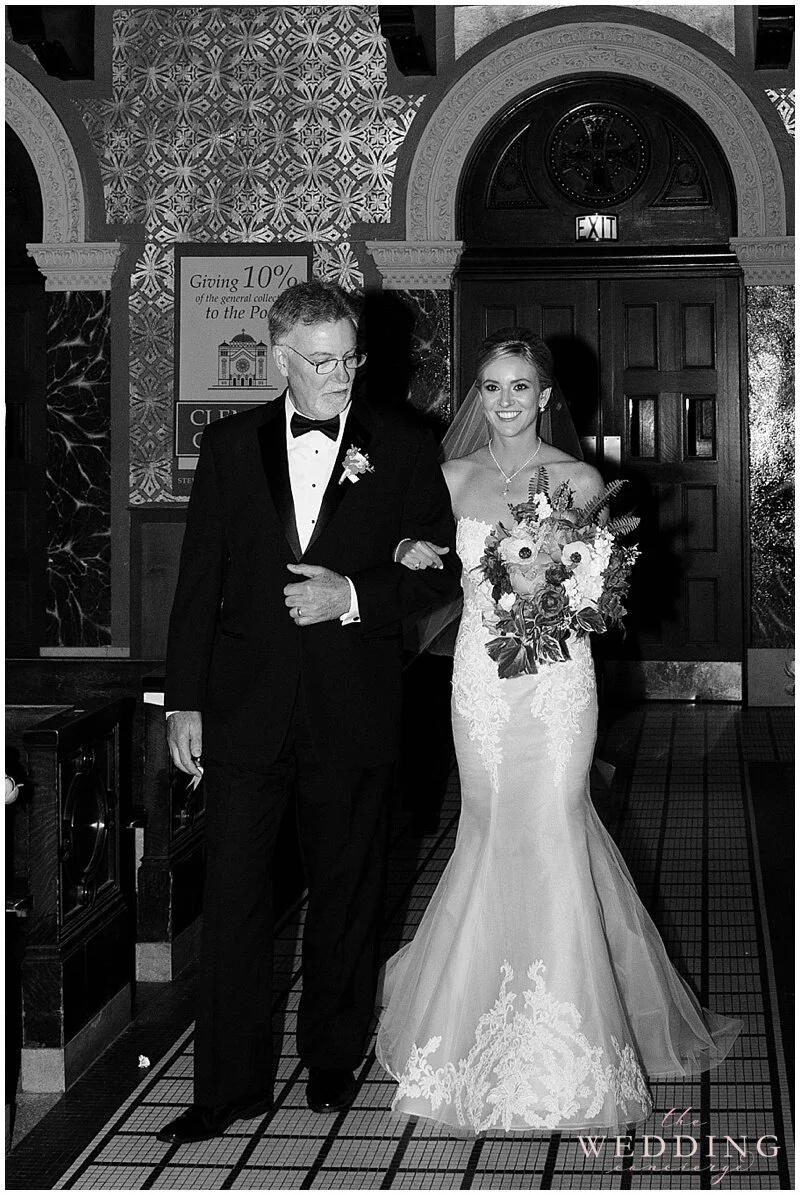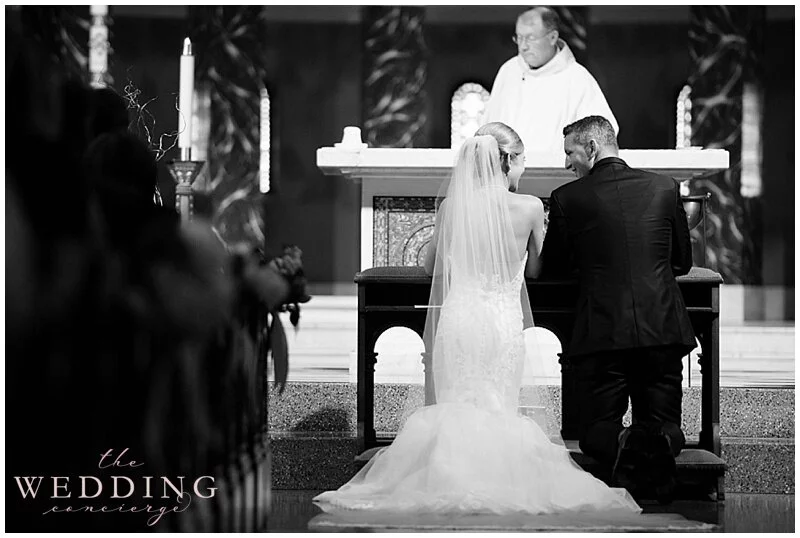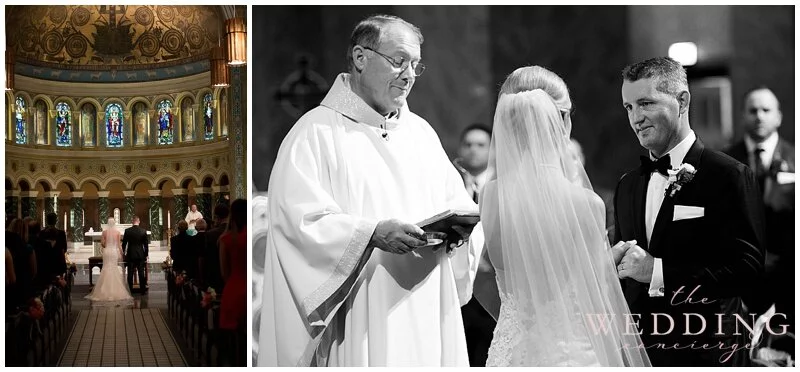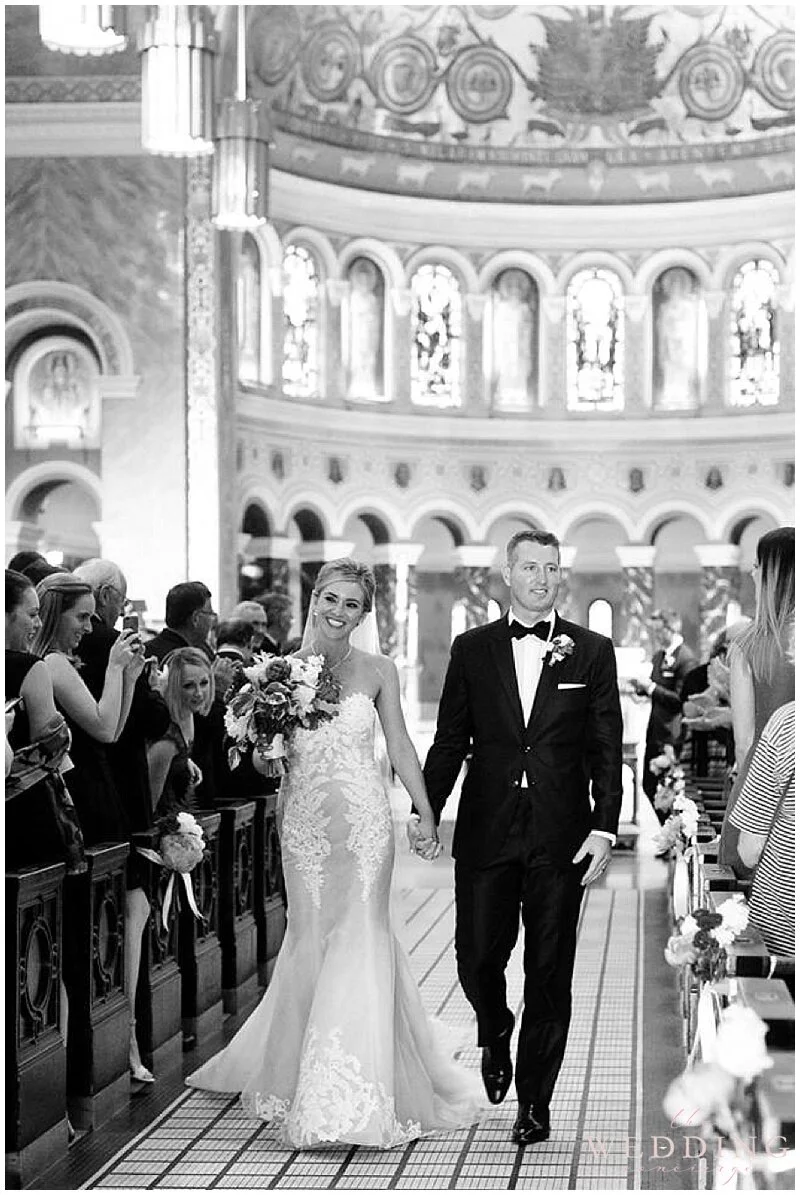 What were your favorite moments from the day?
That's a hard one. I'd have to say walking down the aisle after the ceremony as husband and wife was my favorite moment.
John's favorite moments were the cocktail hour and our first dance.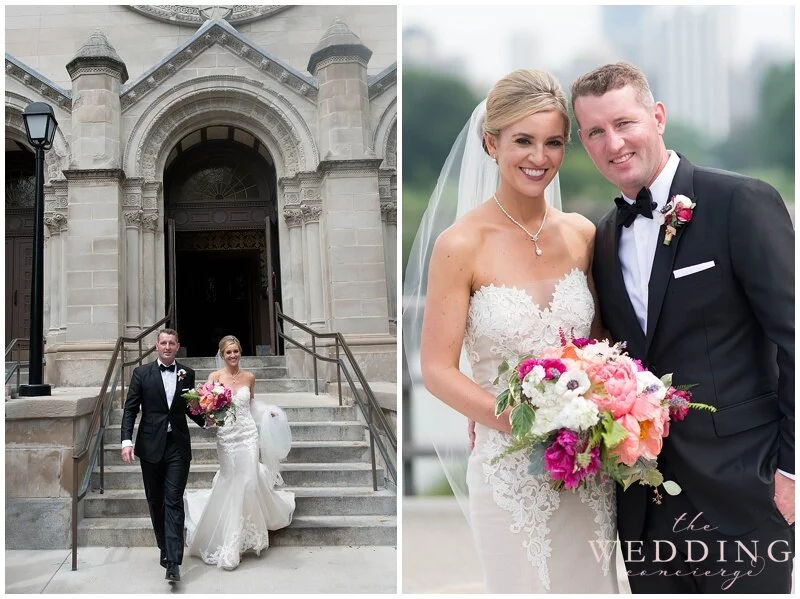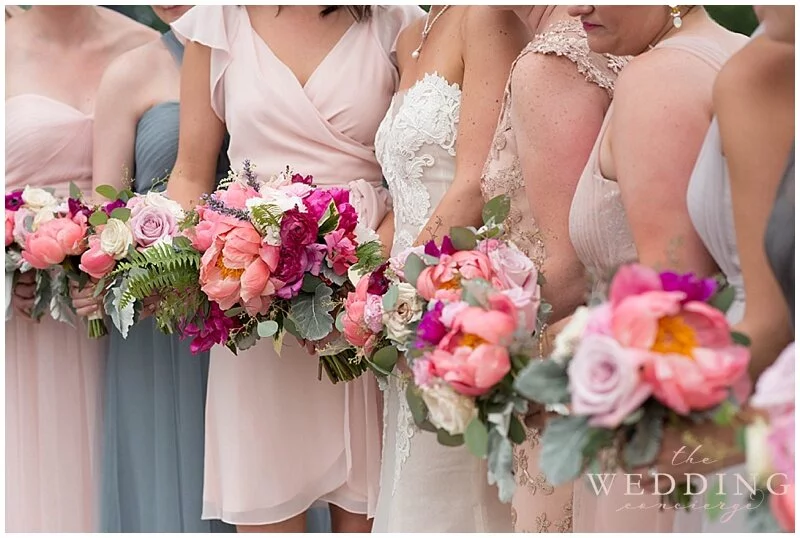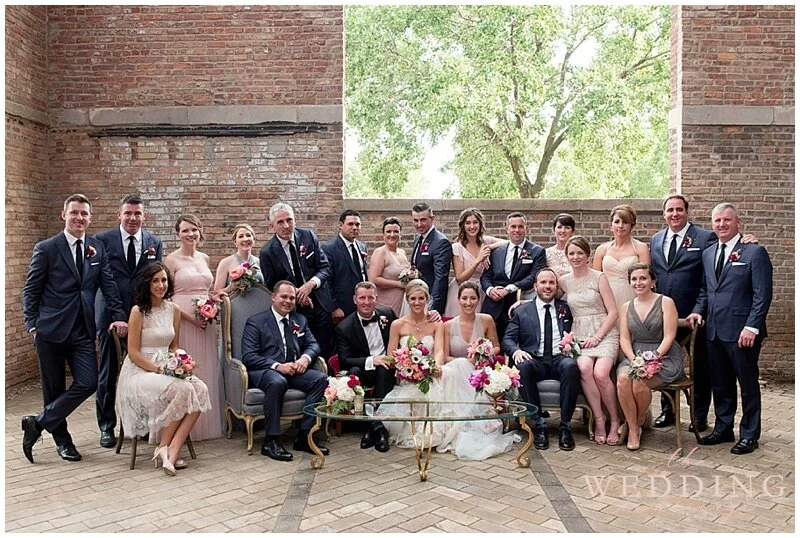 Tell is about the style of your bridal party and what you envisioned for them.
I wanted the bridesmaids to have different dresses to fit their body types and personalities so they'd be comfortable, and I like the eclectic look. I am a stylist, so I really enjoyed putting their looks together, from their individually selected dresses to their accessories. We wanted the groomsmen to feel comfortable and look great, so we decided to give them custom suits for their gifts. John wanted to wear black and we had the groomsmen wear charcoal grey so John would stand out. The bridesmaids had the option of getting their hair and makeup professionally done, and most got their makeup done and everyone got their hair done.
What was your vision for your wedding day?
I wanted it to be really romantic and ethereal, with vintage elements. My colors were various shades of pink, ivory, grey and metallics.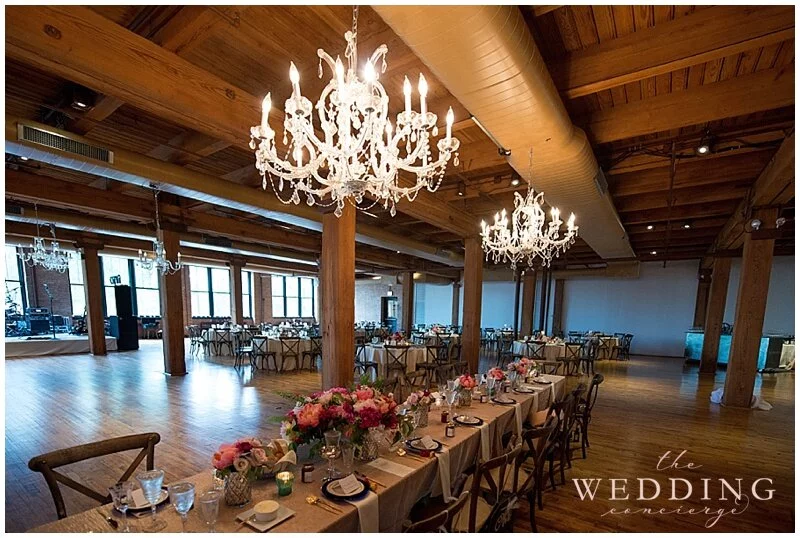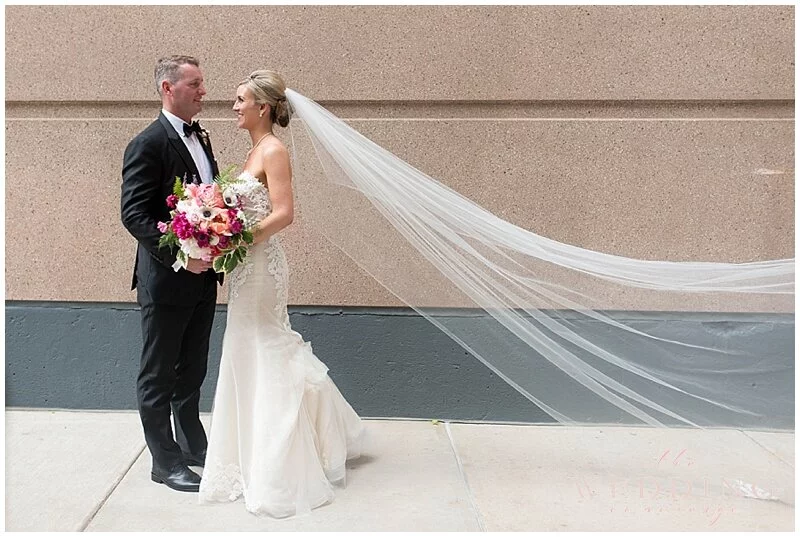 What was your favorite part of the planning process?
I loved planning the entire wedding!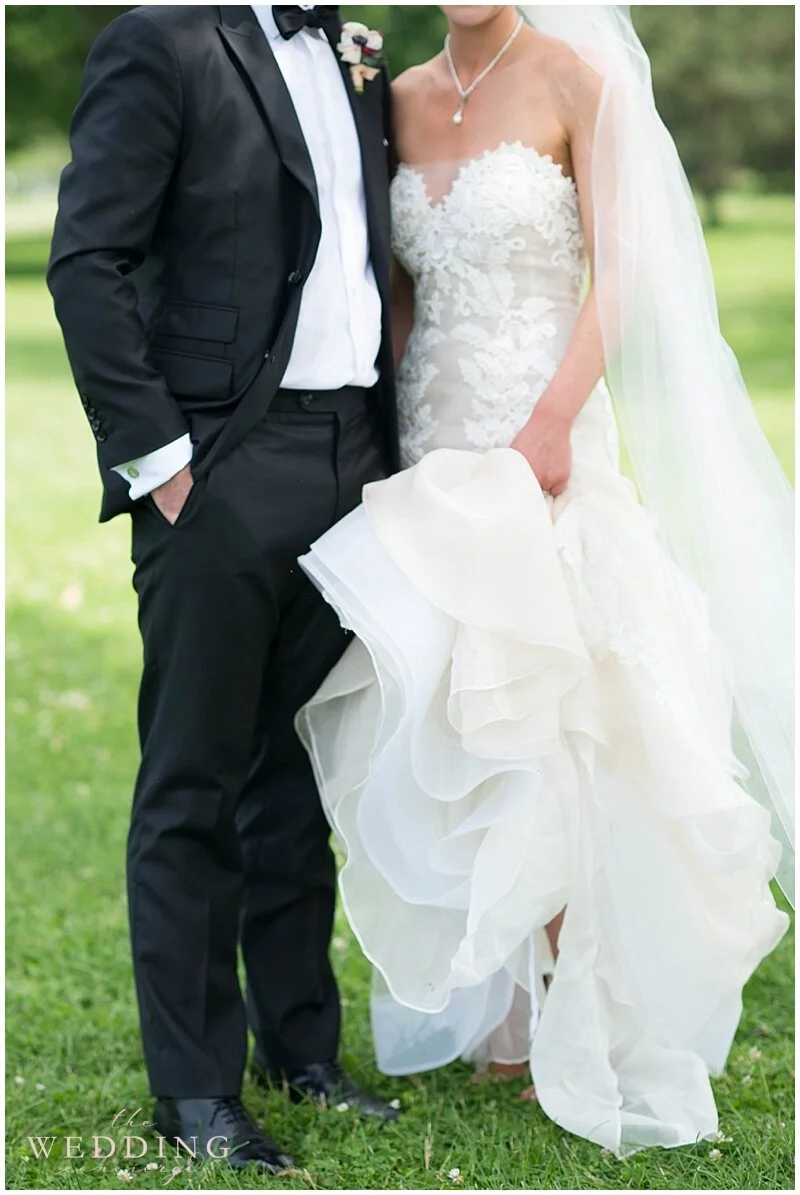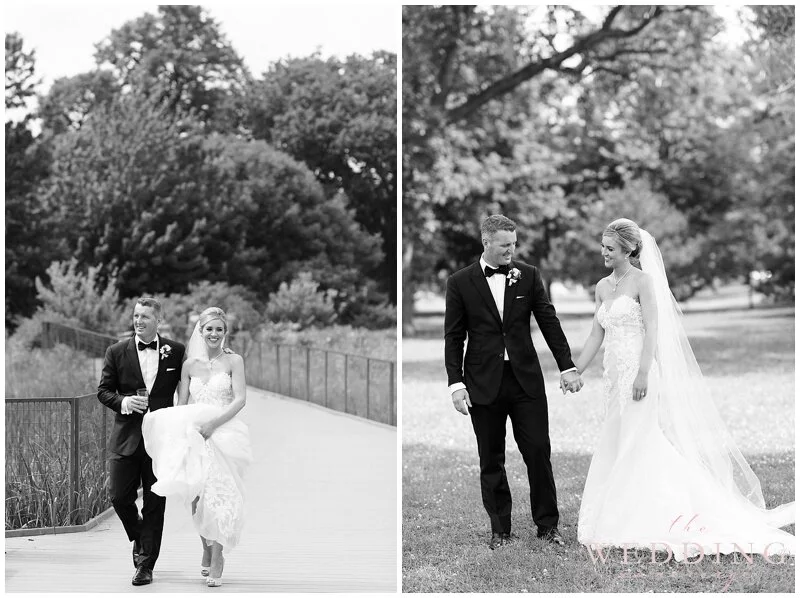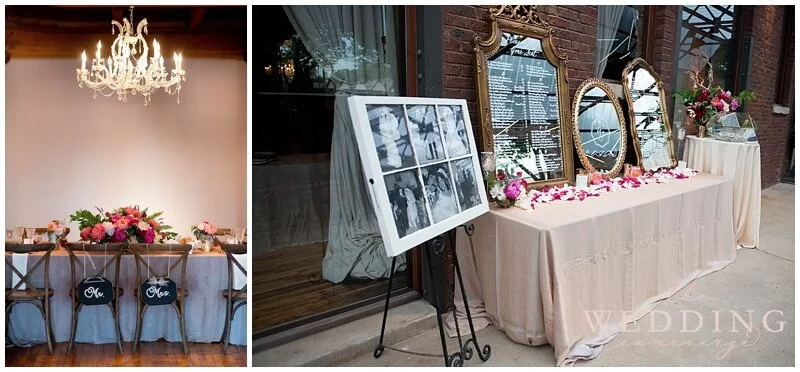 Were there any cultural or family traditions that you incorporated into your day?
John and I used the same silver wine glasses that my parents used on their wedding day.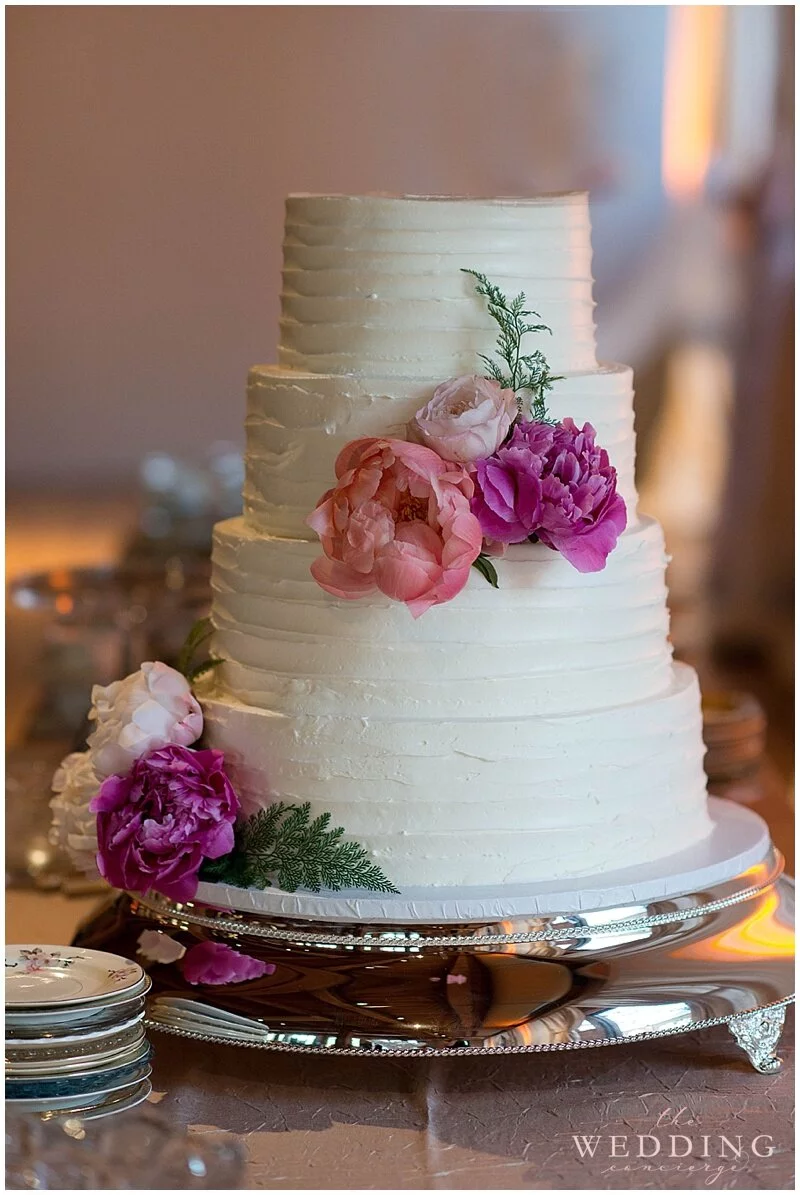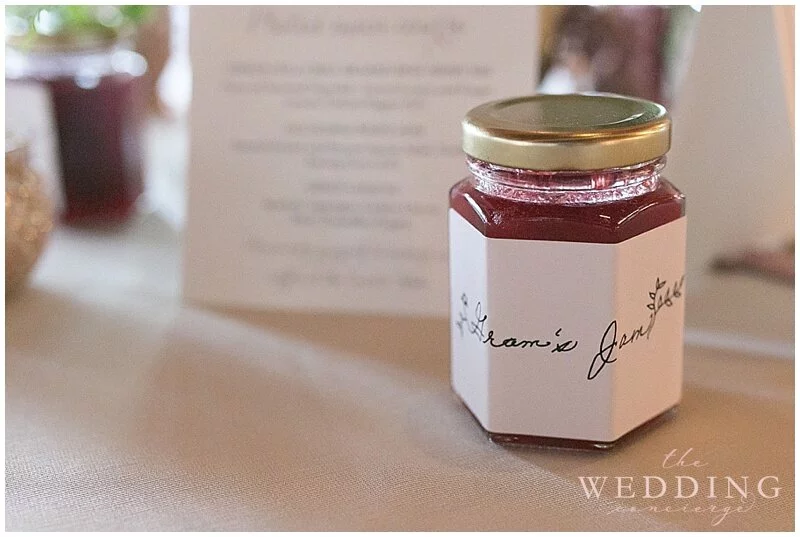 Looking back, what was the best decision you made while planning your day?
Hiring talented people to help execute the perfect day we envisioned, from the band to our planner. One thing I would have done differently is to not worry so much about whether or not people are having fun. But that's just my personality, so not much I can do about that!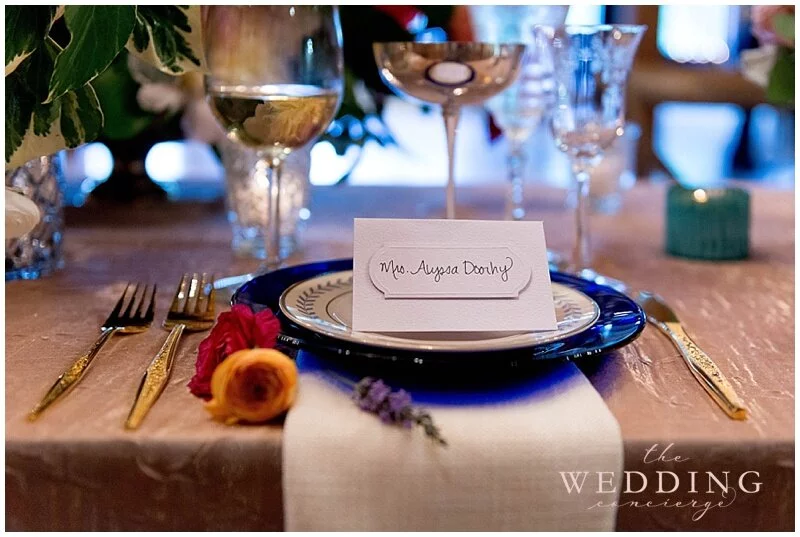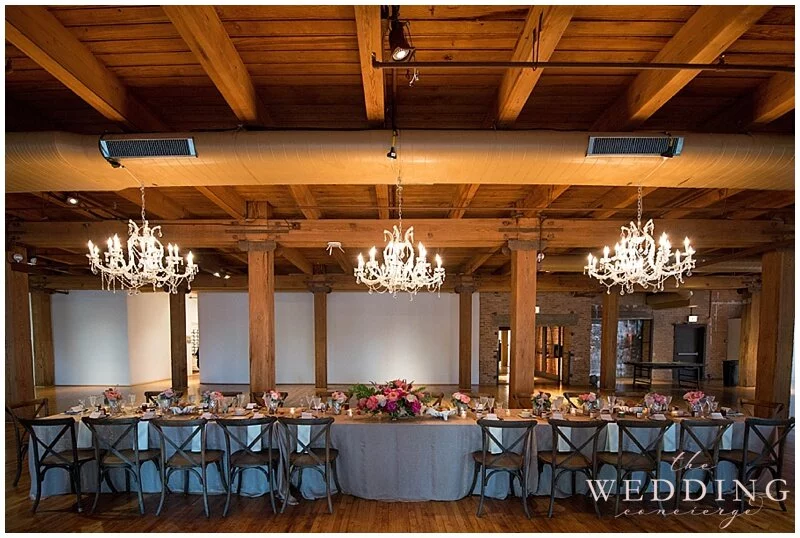 Where did you honeymoon? Would you recommend it to other couples?
Turks and Caicos. Yes.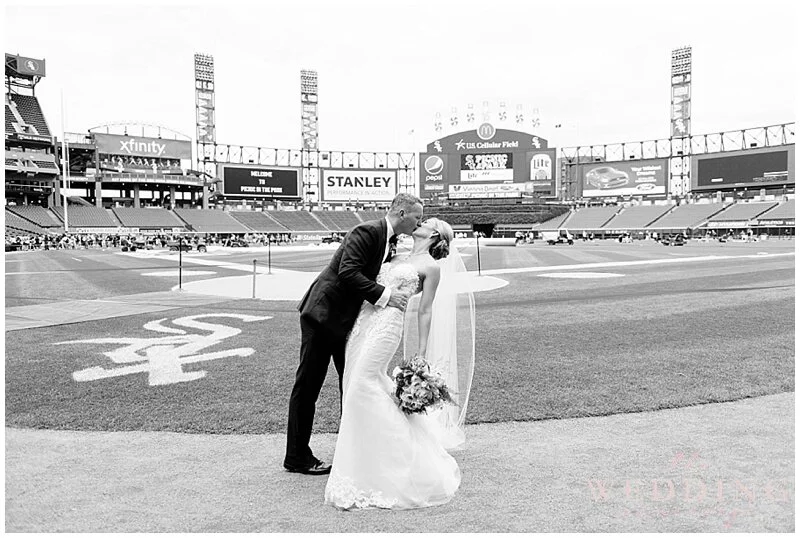 Vendors:
Venue: Bridgeport Art Center Sculpture Garden Gallery | Wedding Planner: Estera Events | Photographer: Darcy Demmel Photography | Videographer: Emily Hard Films | Wedding Stylist: CoChic Styling | Dress: Ines di Santo from Bella Bianca Bridal Couture | Alterations: The Alterationist | Shoes: Bagdley Mischka | Bridesmaid Dresses: Jenny Yoo & Hitherto from BHLDN, Vera Wang, Joanna August from Bella Bridesmaids | Hair: Jitthida Noonark-Forsythe, Restoration Salon | Make-Up: Nora Hess | Suits: Adrian Park | Place Settings: Vintage Place Settings | Caterer: Pure Kitchen Catering | Cake: Vanille Patisserie | Lighting: Sound Investment AV | Flowers: Fleur | Invitations: Sarah Drake | Calligraphy: Layers of Loveliness | Hand Lettering: Reenie Rose | Vintage Furniture Rental: Bowery & Bash | Cocktail Hour Band: Ask Your Folks | Reception Band: Mike & Joe