Sylvester and Andreea are a lovely Romanian couple who decided on a destination wedding for their big day! Their intimate ceremony was held beach side, surrounded by dreamy palms and stunning views of the Caribbean Sea. An ethereal white canopy and their 80 guests set the perfect stage for them to say, "I do!" Following the ceremony, their guests were greeted at a beautiful vintage-inspired reception decorated with stringing lights, mini birdcages, wooden chairs, glass bottles and ivory and blush flowers. Their first dance was a romantic Waltz that exploded into a mini-firework show. We are definitely dreaming of palm trees and piña coladas after looking through this Punta Cana Paradise Wedding.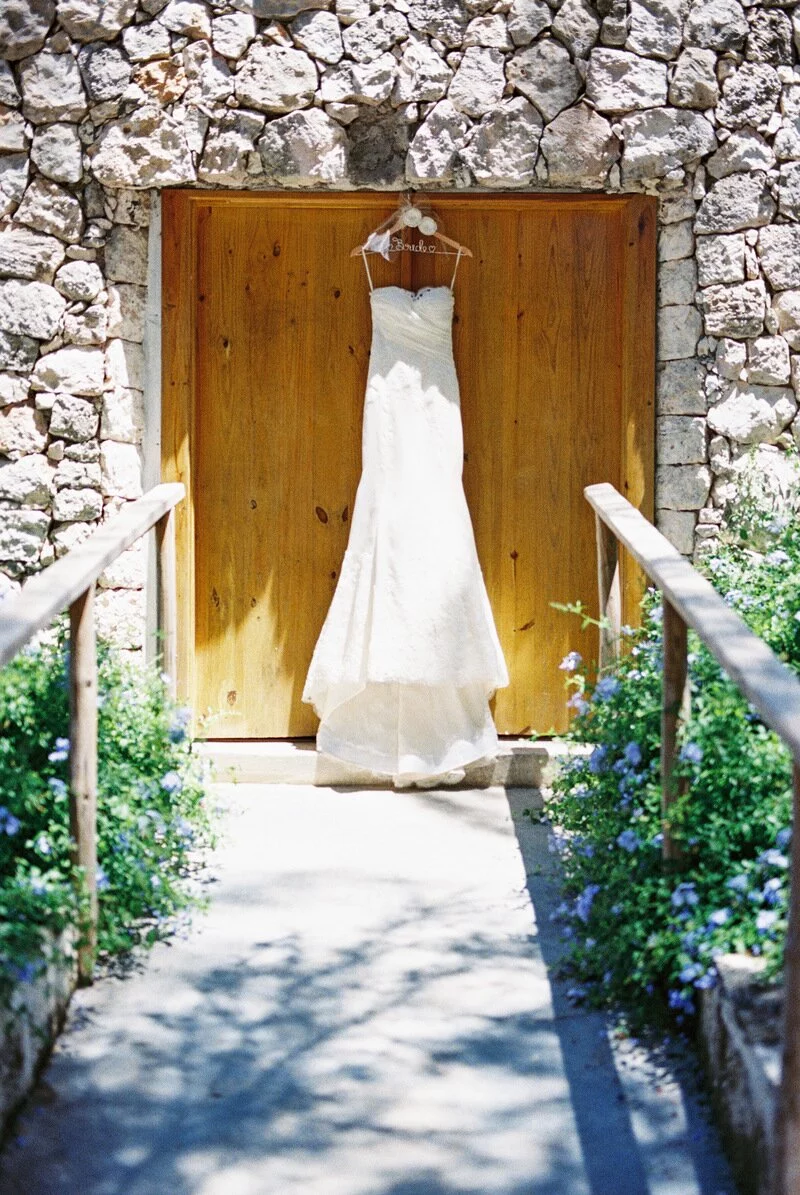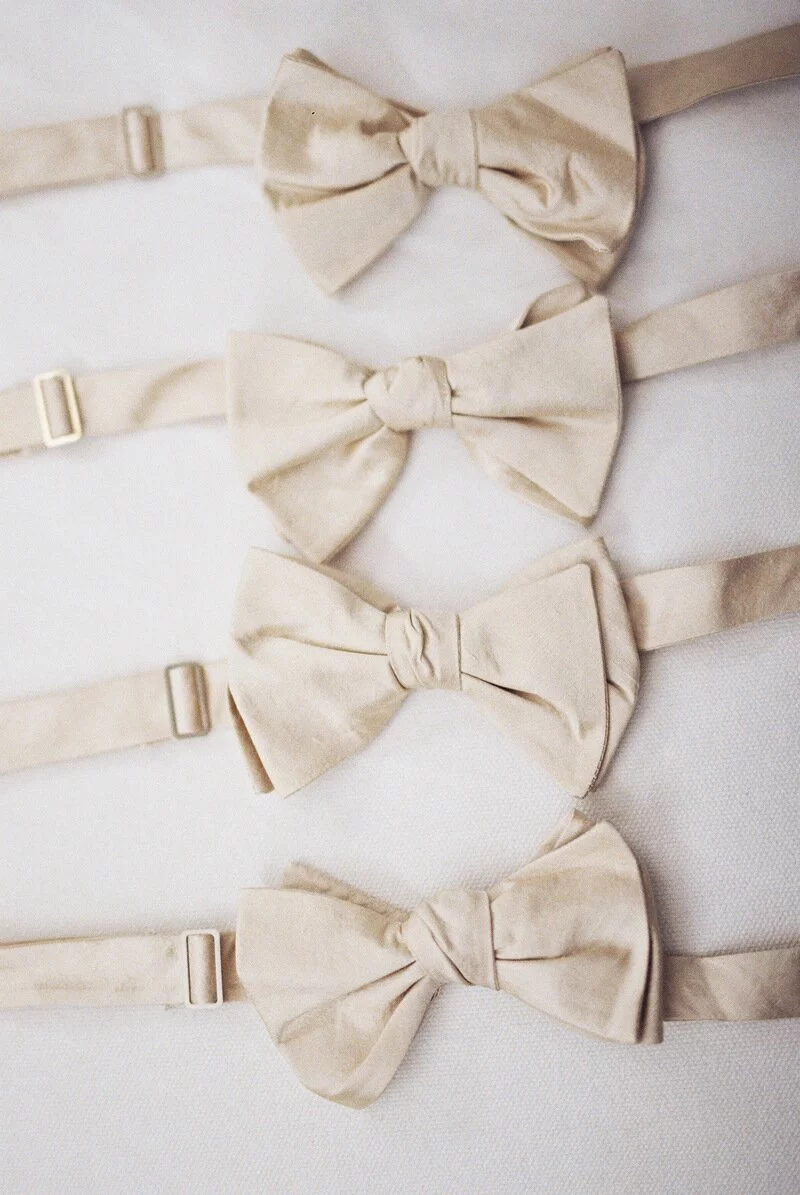 How did you and Sylvester first meet?
Sylvester lived in Chicago; I lived in California. My father moved to Chicago when I started the 8th grade and I visited on vacations. Sylvester and I are both Romanian and we first met at the Romanian church in Chicago that our families went to. He laid eyes on me and fell in love. 😉 Also, our parents have all known each other before we were born when they all lived in Romania!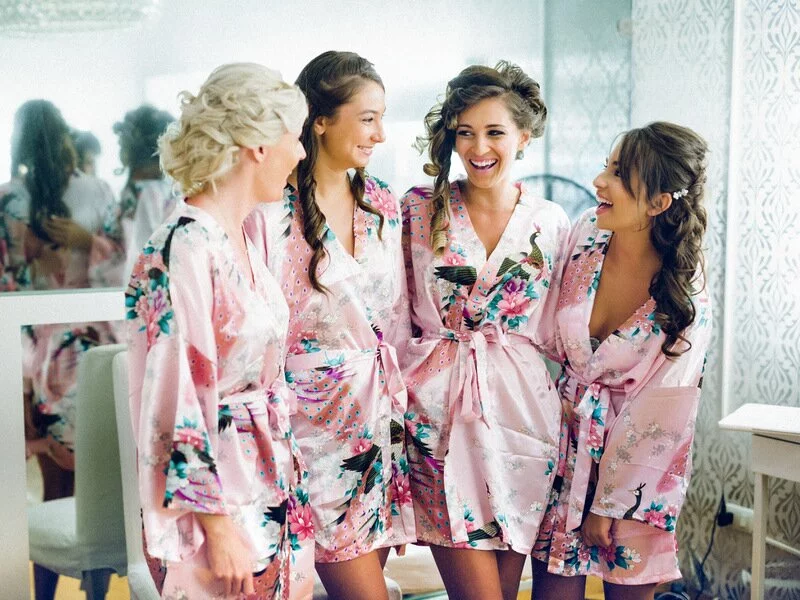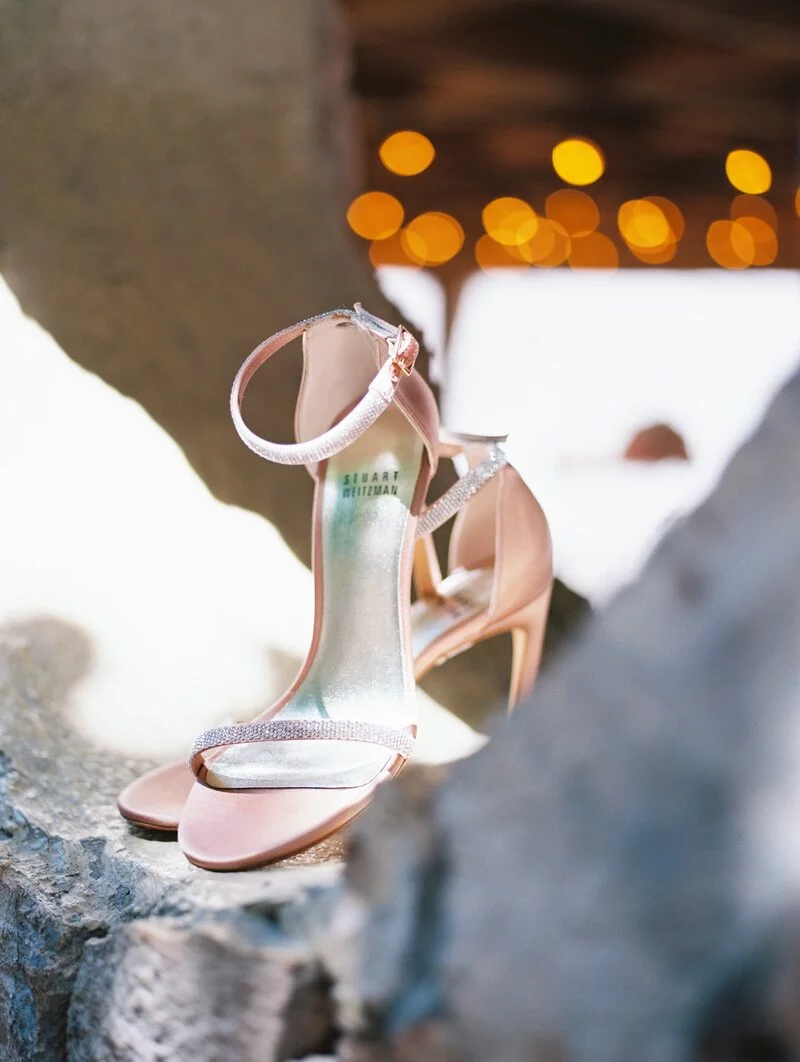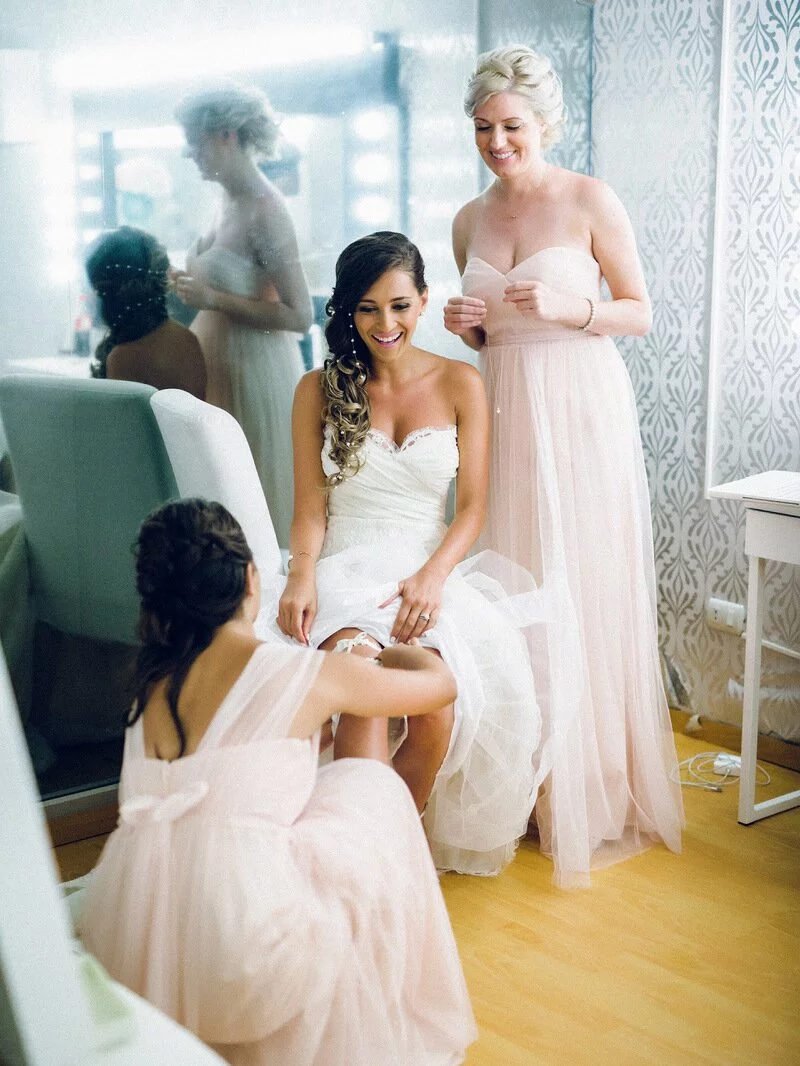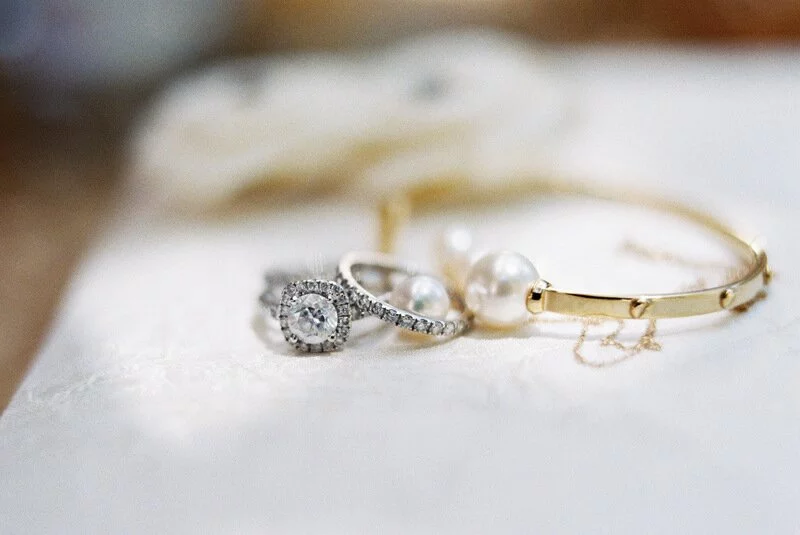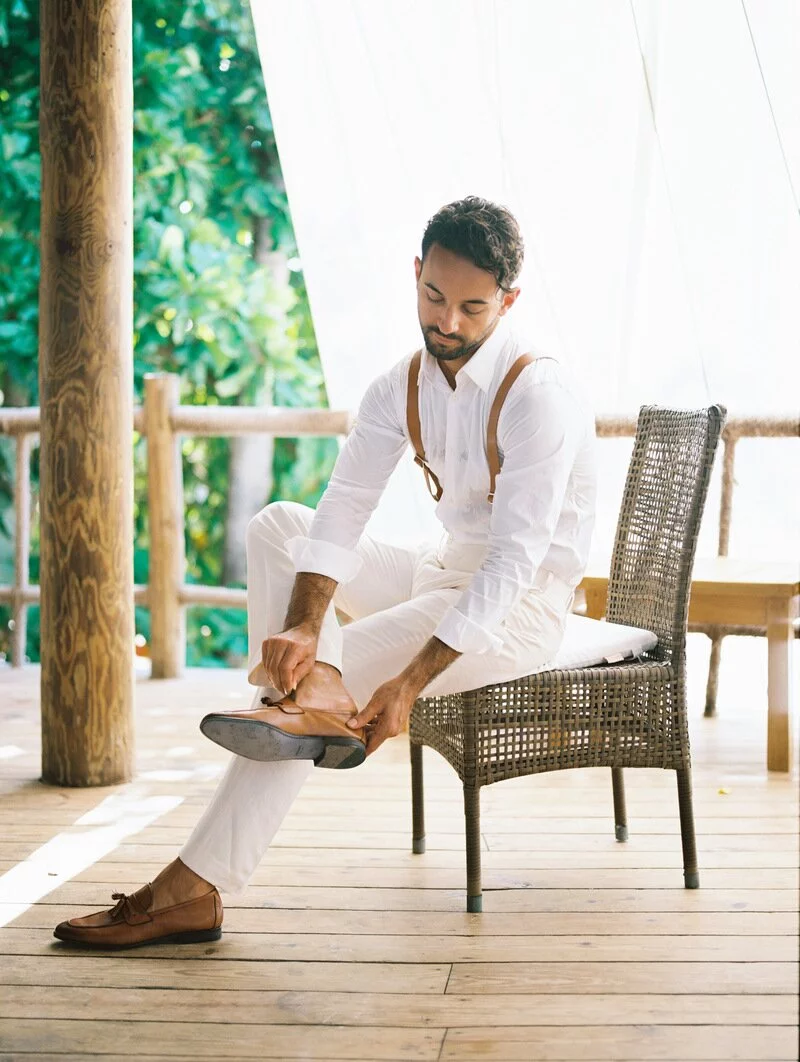 How did he proposal happen?
OK, this requires a little background! Like I said, Sylvester had a huge crush on me ever since we met. We stayed good friends until we officially started dating right around when we started college at the age of 18 in 2004. We dated for about two years and then ended up breaking up because long distance was too hard. We still remained good friends and even though we went our separate ways and had different relationships, deep down inside we always wondered about the possibility of getting back together in the future. It was all about timing. There were times when we almost got back together, but timing was never right.
After I got out of a pretty long relationship, Sylvester and I reconnected as he came to visit some friends in California in April 2014 and asked me to come meet up. He didn't know that I was now single again at first, but after spending time together we both realized this could be our chance. Things moved quickly from there and we kind of skipped all the traditional steps in dating. By December we told our friends and family that we were going to get married and we chose a ring together! He planned to try and propose a couple of times but I hate surprises and kept catching him and ruining his plans. He planned to surprise me by bringing my ring to me in California in February when it was ready, but I figured that out too! We still kind of consider that his "proposal."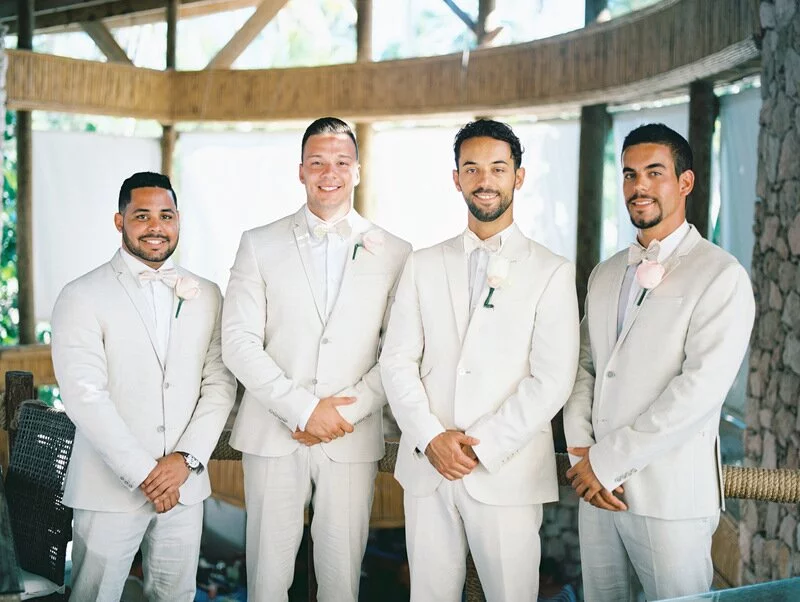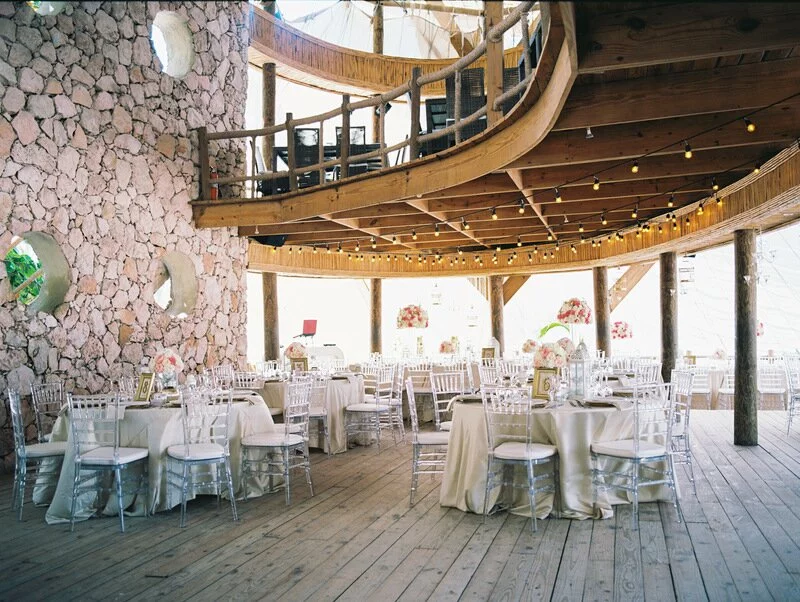 What was the vision for your wedding?
My vision was romantic with a vintage touch. My color scheme was ivory, blush, and gold.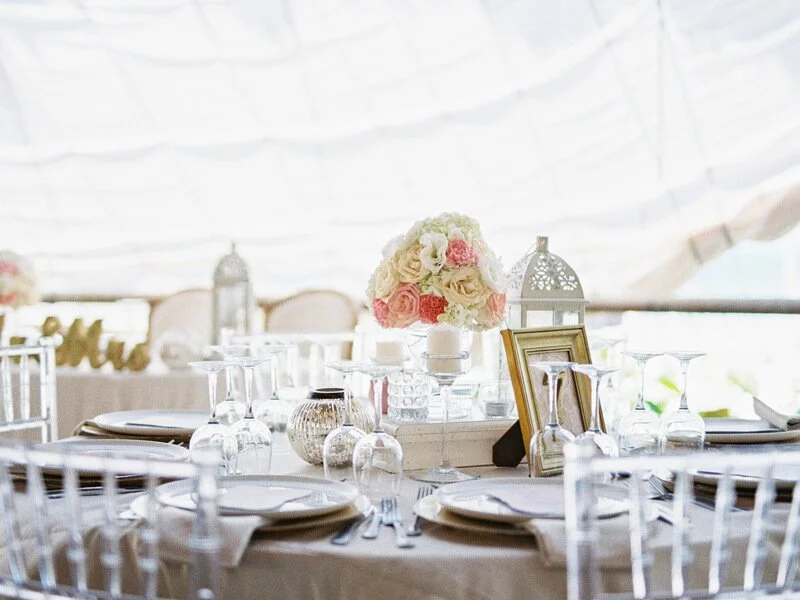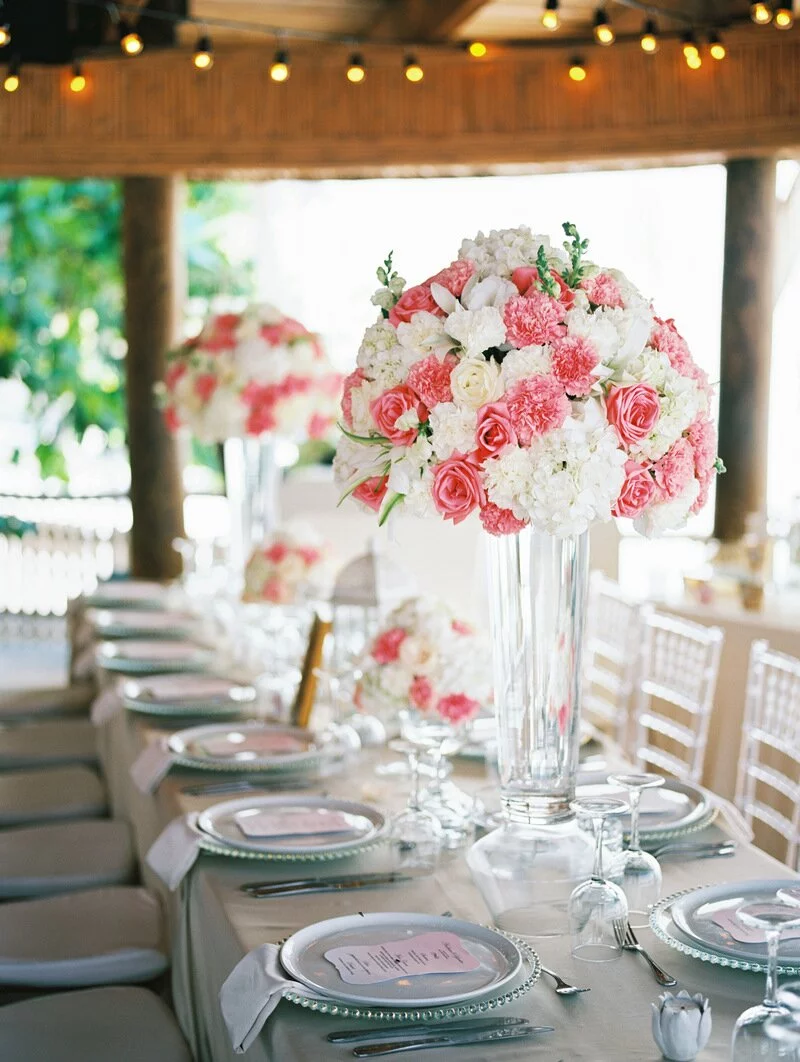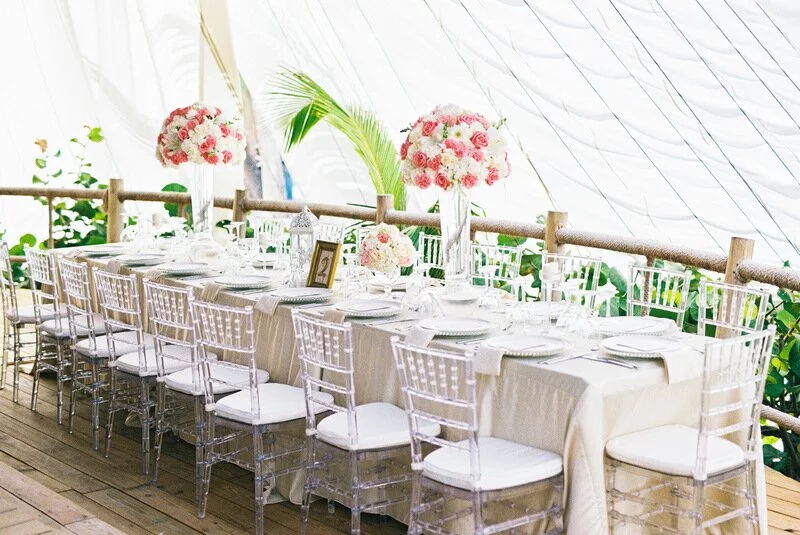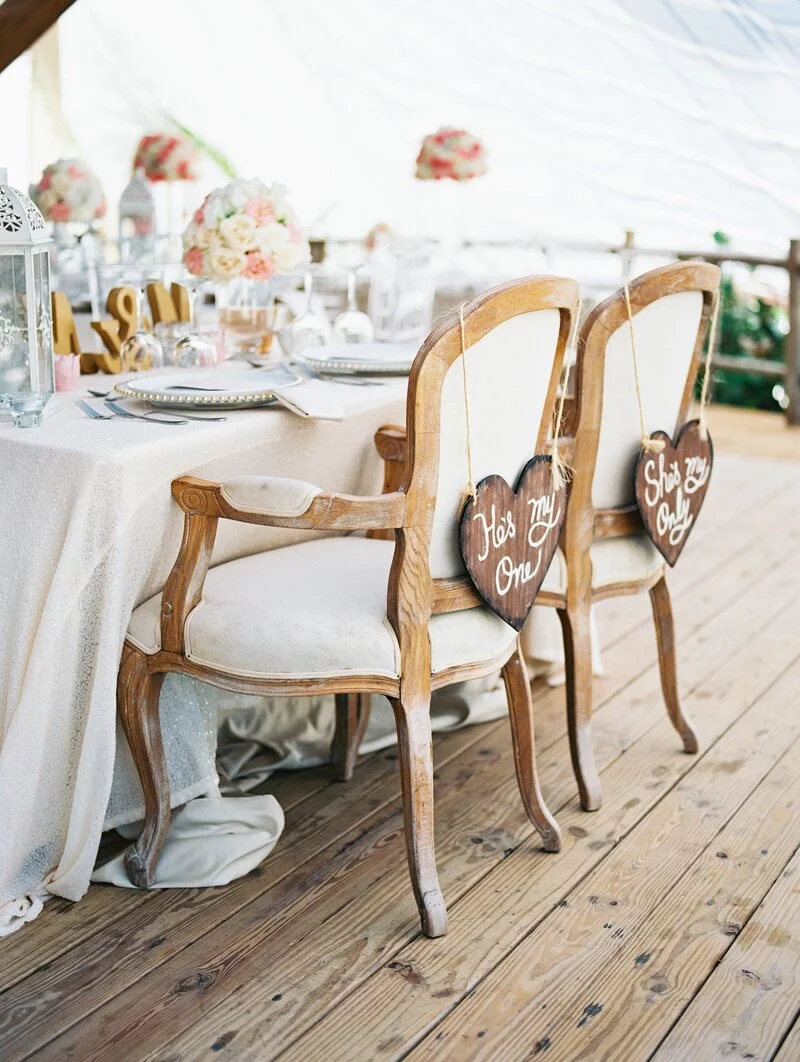 How did you choose your wedding venue?
We knew we wanted a small wedding with close family and friends so we decided that a destination wedding would be perfect and so much fun. We wanted something different and memorable and this way we would get a whole wedding week in paradise with our loved ones. For the actual wedding day, we wanted it to be as intimate and private as possible, so we started looking at places outside of the resort and ran across the Jellyfish. It was romantic with that perfect vintage look we were looking for and we knew it was our place!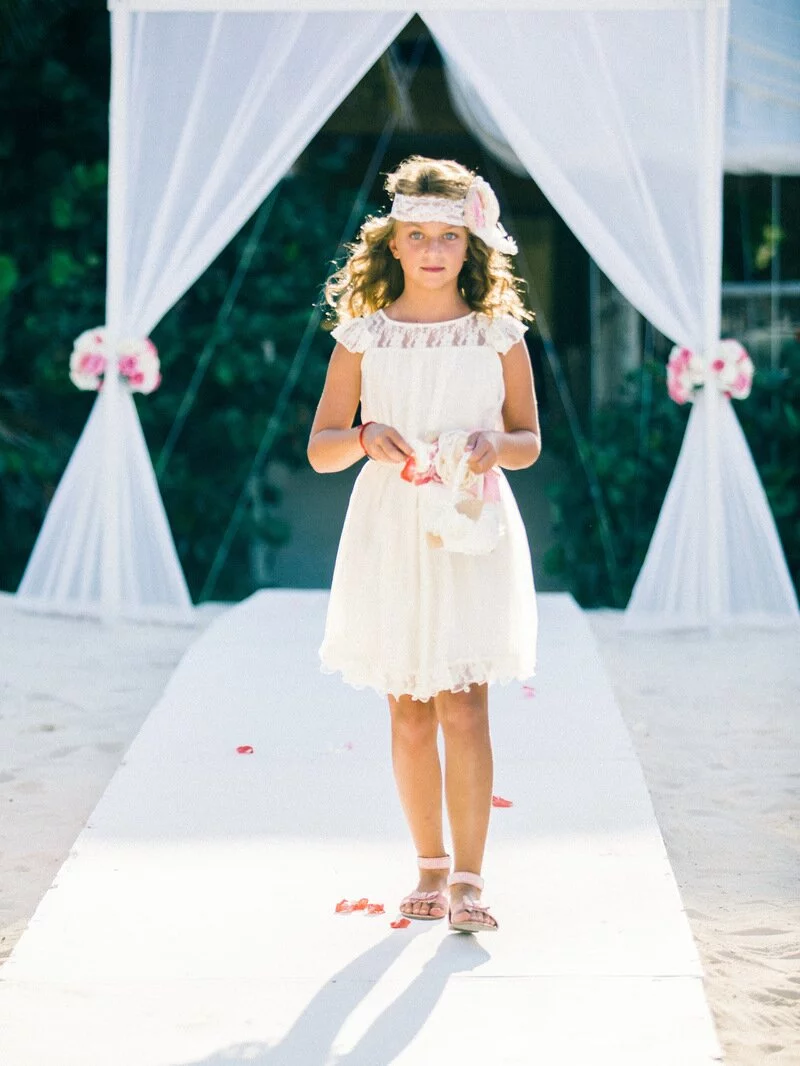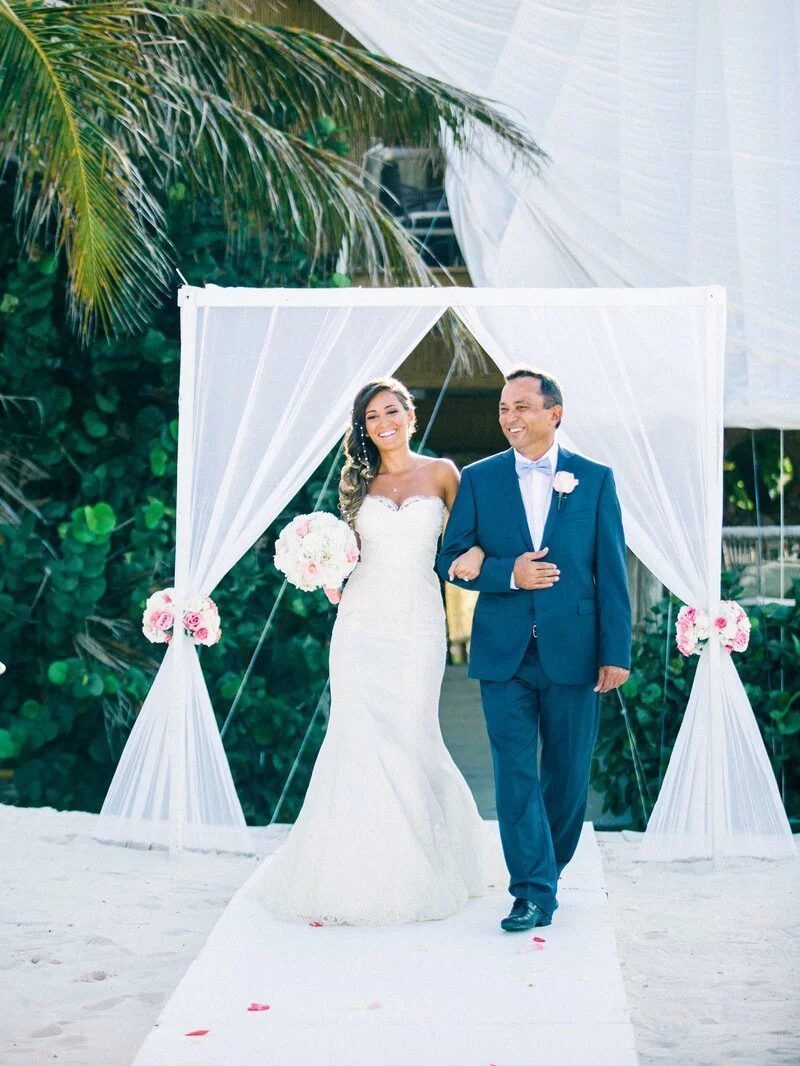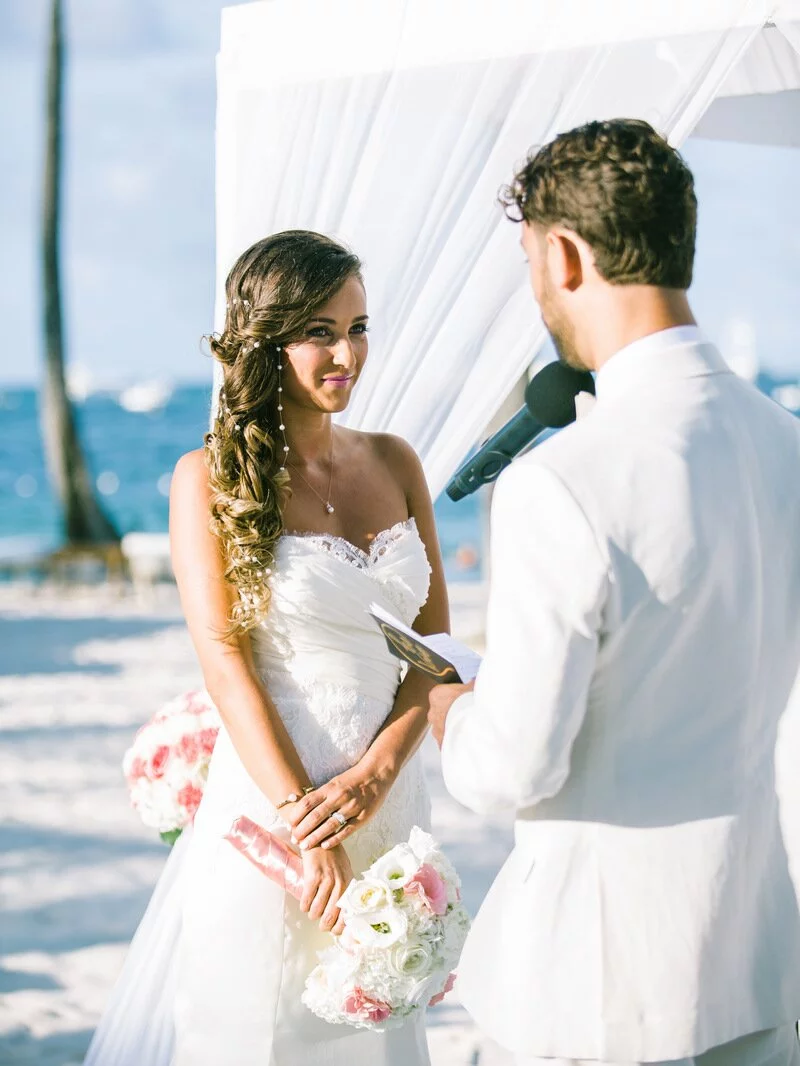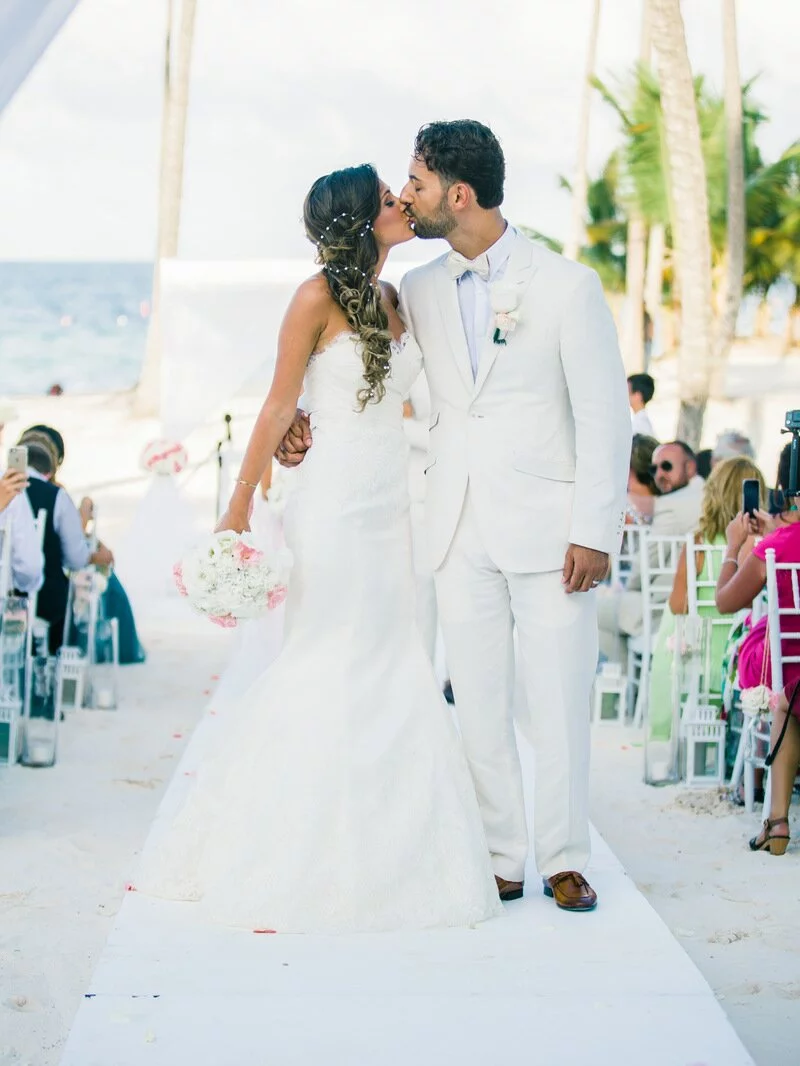 Describe the ceremony & what made it special?
To start, our guests were all stunning! I have to say our vows were the highlight of the ceremony. I swore I would never write my own vows as I have always been a nervous public speaker, but when I knew who I was marrying, the fear faded and I knew we had to write our own vows. It was the best decision we could have ever made. A couple other highlights were my father's song that he composed for us and our four siblings reciting the lyrics of "God Bless the Broken Road," by Rascal Flatts, that I felt really described our history so perfectly.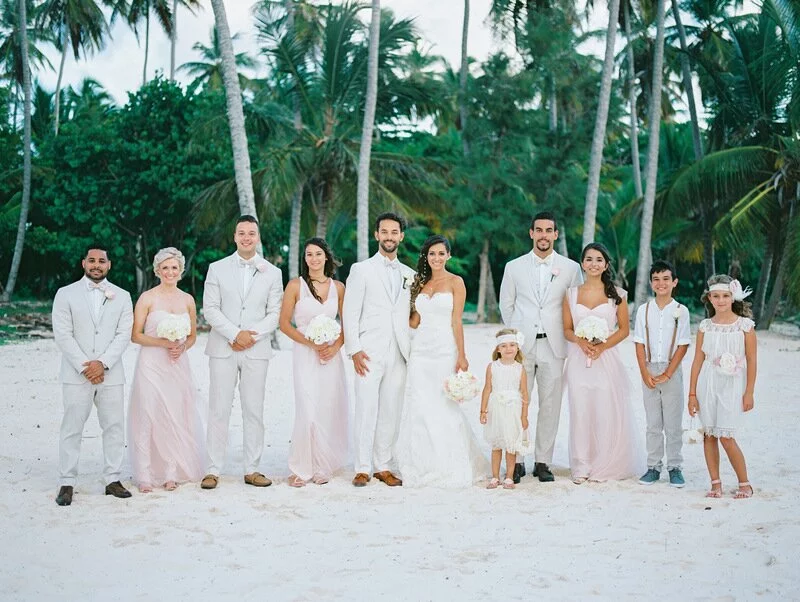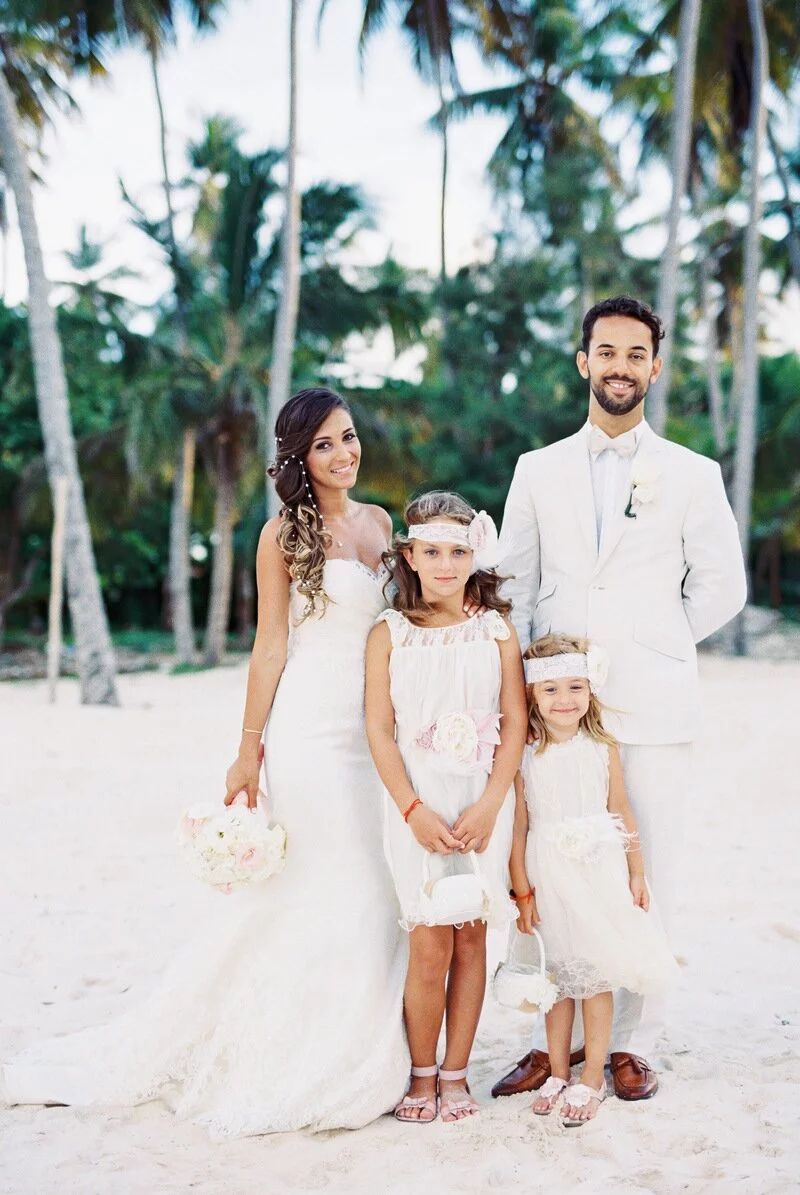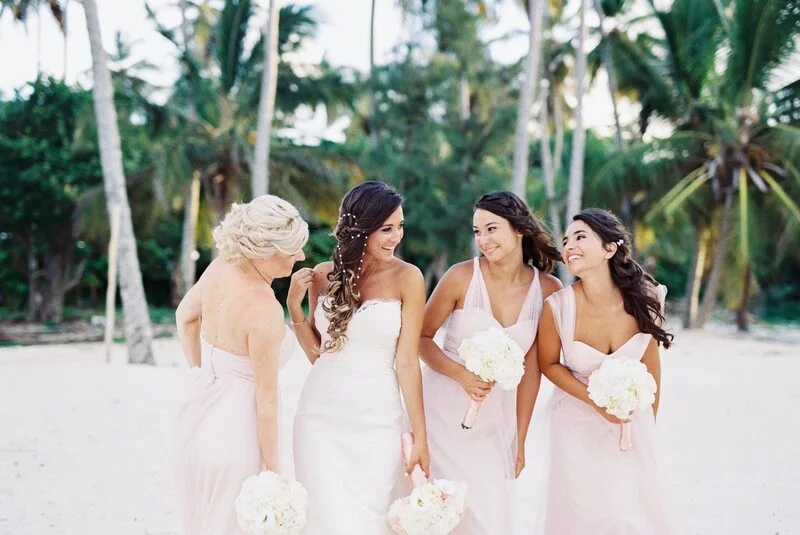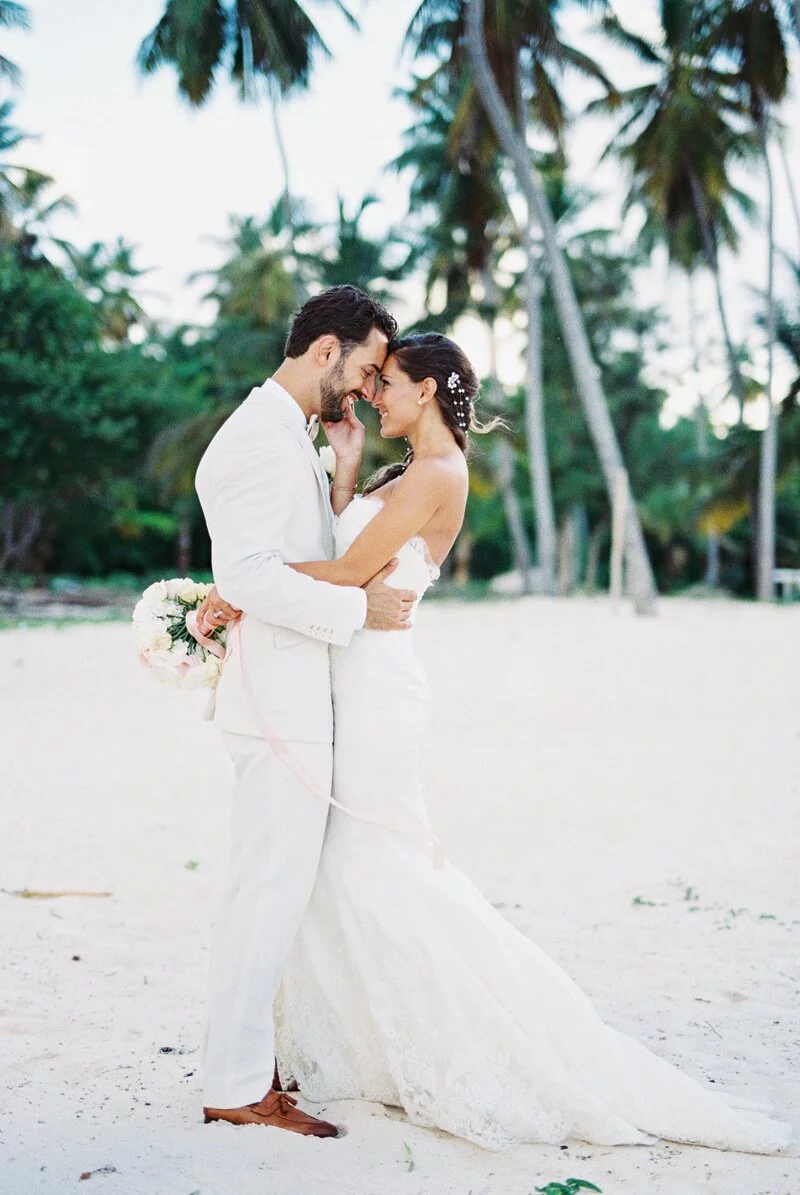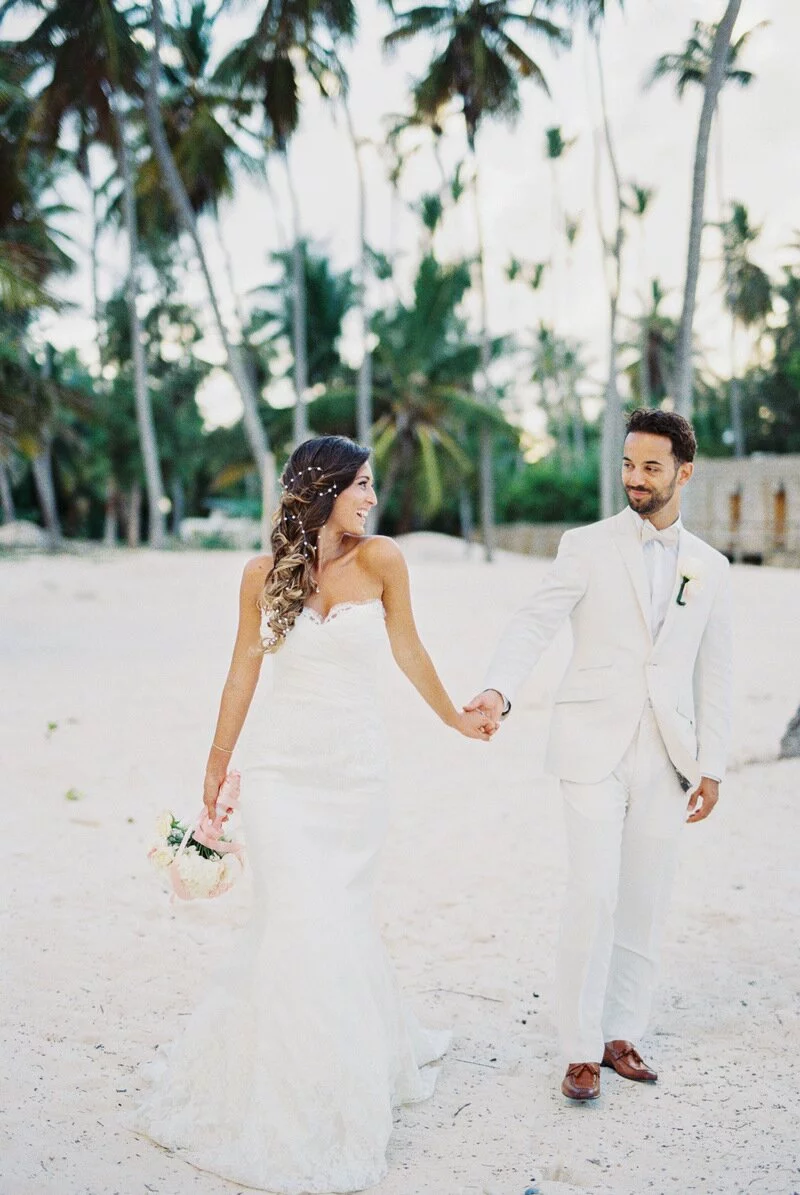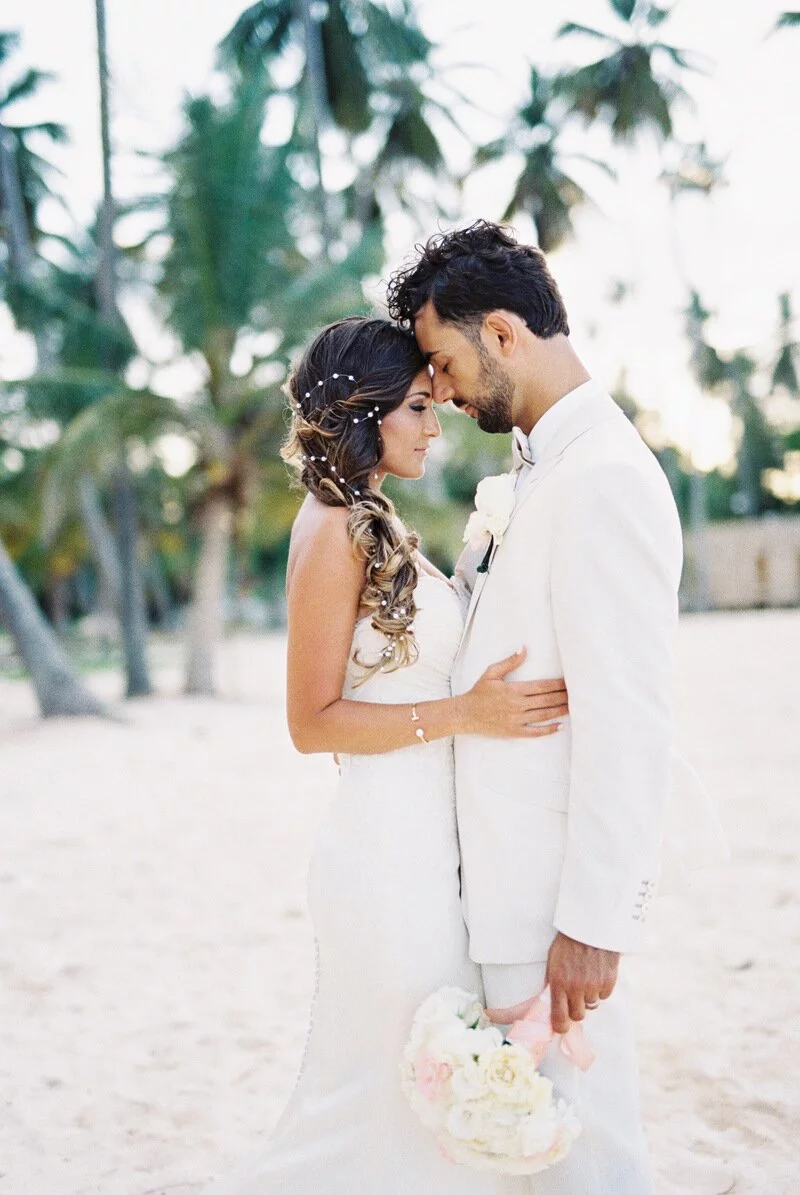 Describe the reception & what made it special?
One of the things that took the longest to create was our slideshow. I wanted it to be perfect and wanted to also include every guest in there somehow because let's be honest everyone loves seeing themselves! It was also neat because since our history is so long we had pictures together from 16 years ago! Oh, and I also started off the slideshow with a little theatrics. It started with me mouthing the words to "Dear Future Husband," by Meghan Trainor, which was fun. 😉
Another highlight was our speeches. Our dads, my best friend, Sylv's brother and one of his best friends really surprised us with some powerful stuff!
Most importantly, in our families, dancing at weddings isn't tradition. We did know we really wanted to have a first dance at least and we decided to do a waltz. I'm so glad we made that decision because it was such a beautiful moment and now memory. In the end most of our guests came out to the dance floor and we just had a blast. This was not planned, but was the BEST TWIST. 😉 The one thing that I absolutely loved about our wedding is that everyone knew each other by our wedding day since we had spent somuch time together prior to this day. We had multiple events where we all gathered, so everyone felt comfortable and blended so well. This made it really easy for us to let loose and enjoy jumping up and down together.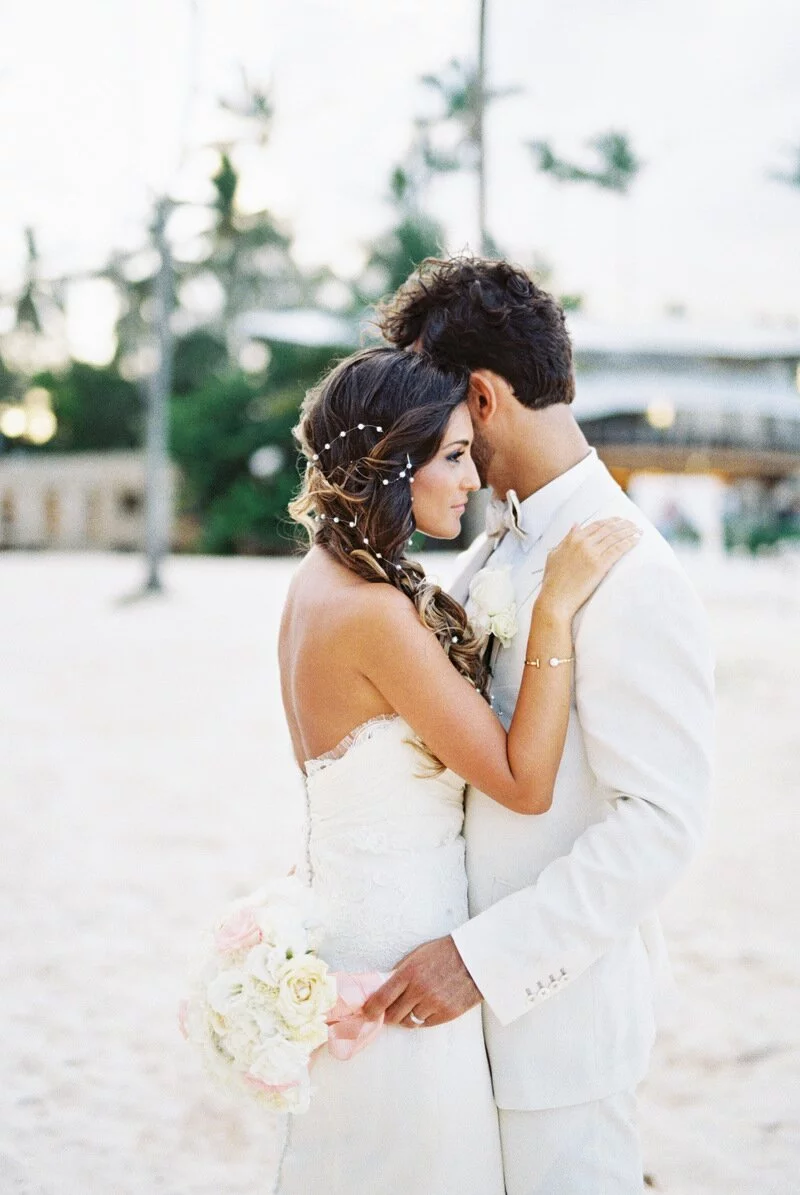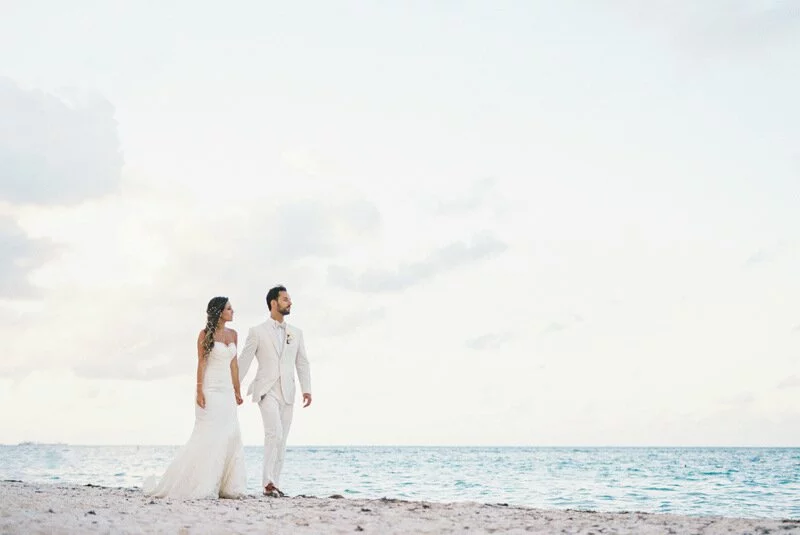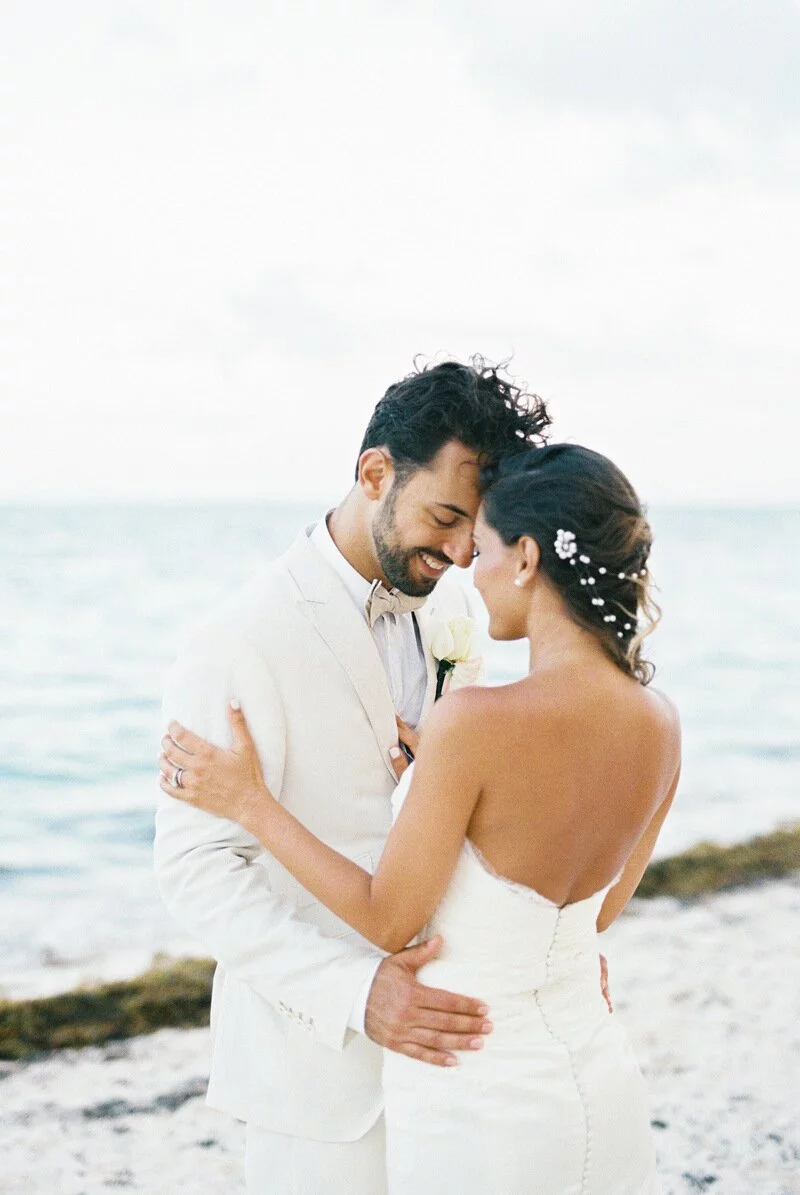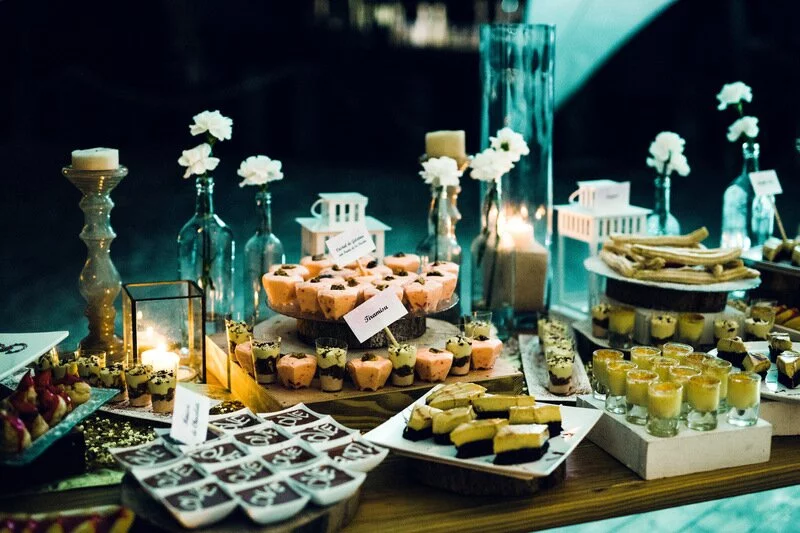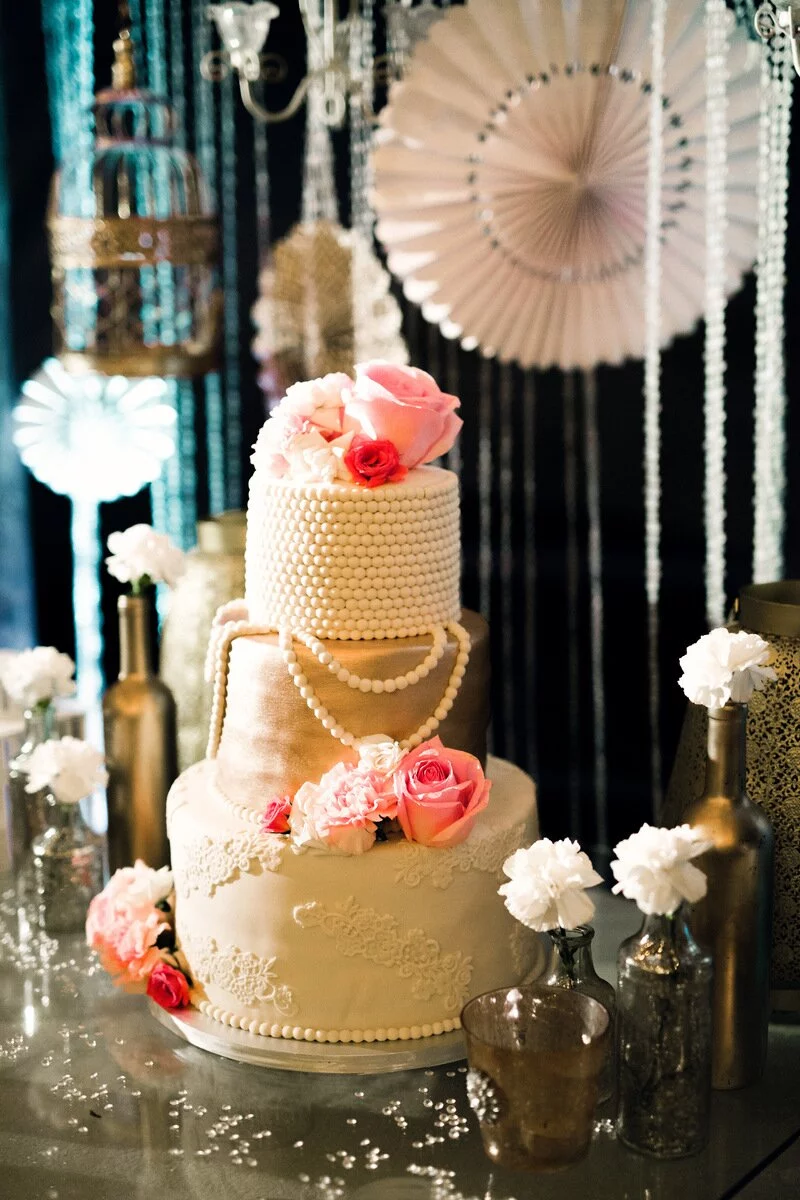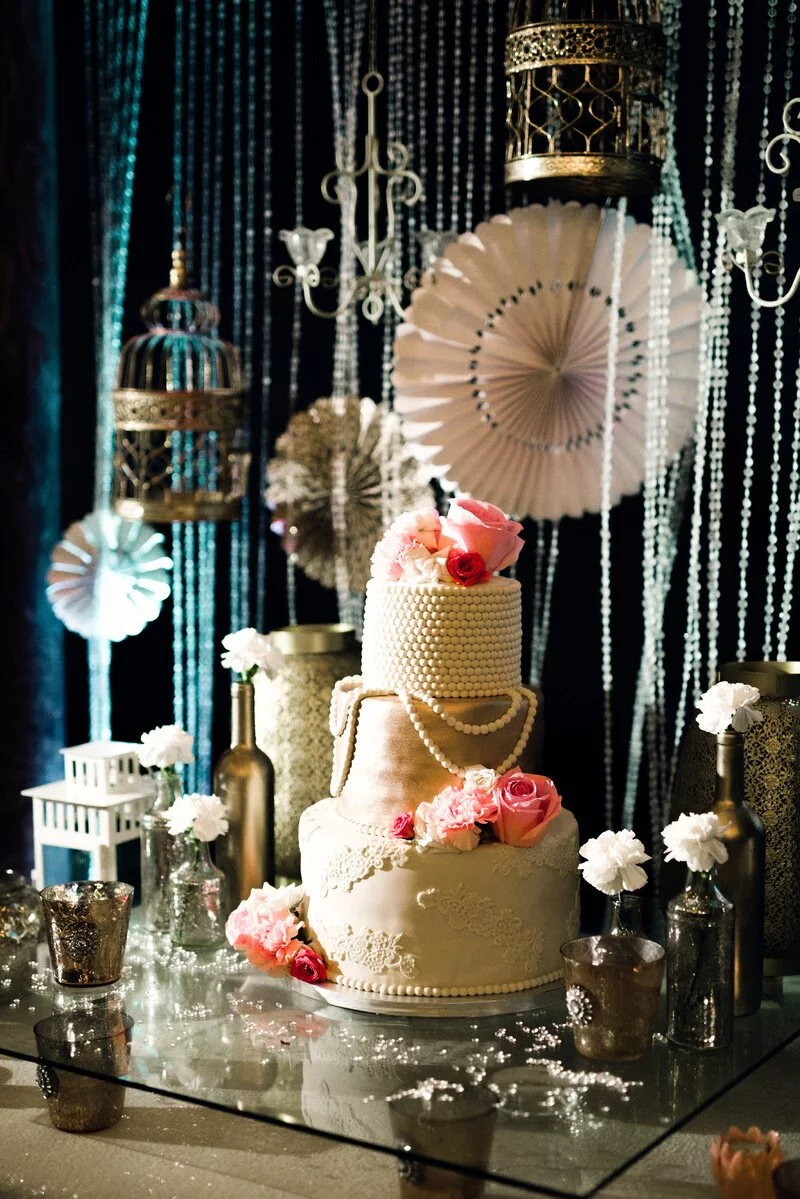 What was the inspiration for your wedding cake?
My cake was designed by Ana Bello Castillo. As I was looking through different pictures of cakes, I liked different parts of different cakes, but I didn't see one specific cake that I wanted. So, I showed her some pictures and explained the rest as I pictured it in my mind and she guided me with her input and then ended up creating a masterpiece! It was better than I had imagined. Again, I wanted it to be a highlight of my theme. The ivory and gold tiers and the pearls draping gave it that romantic look and the lace on the bottom added that vintage touch. Just stunning!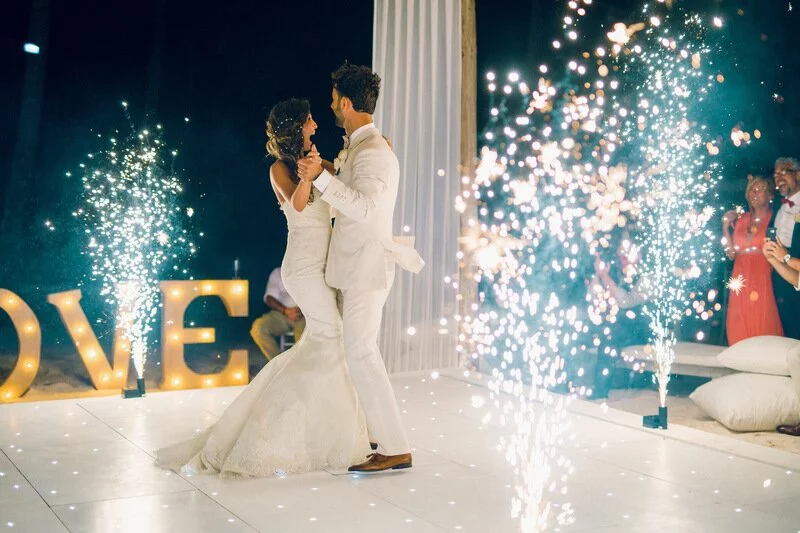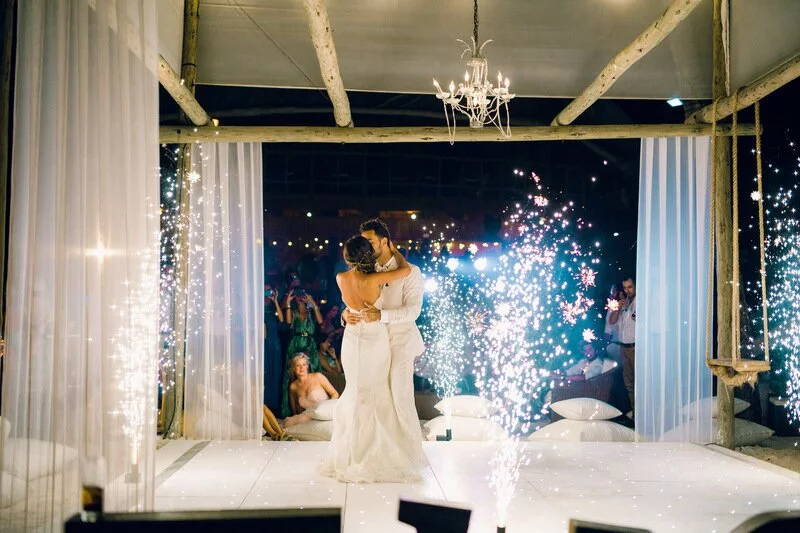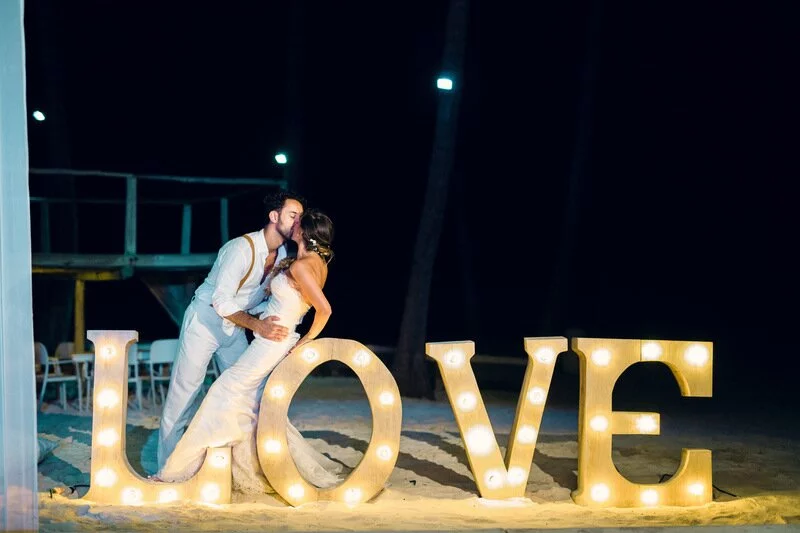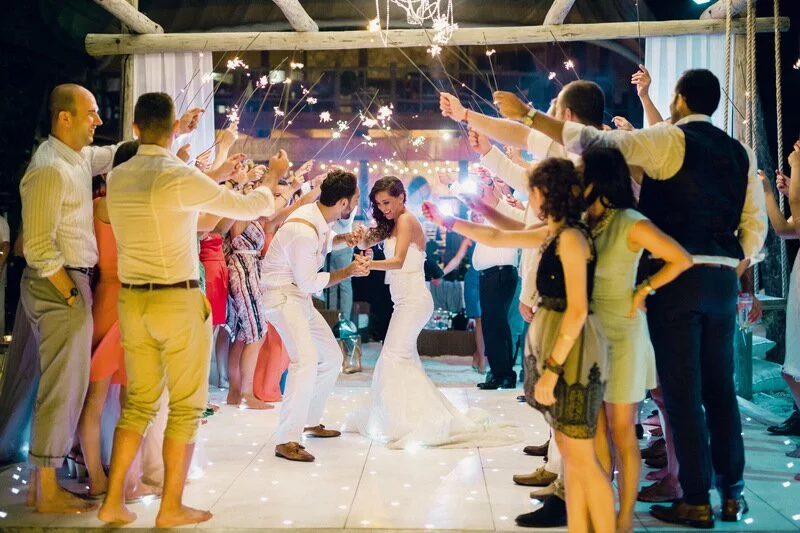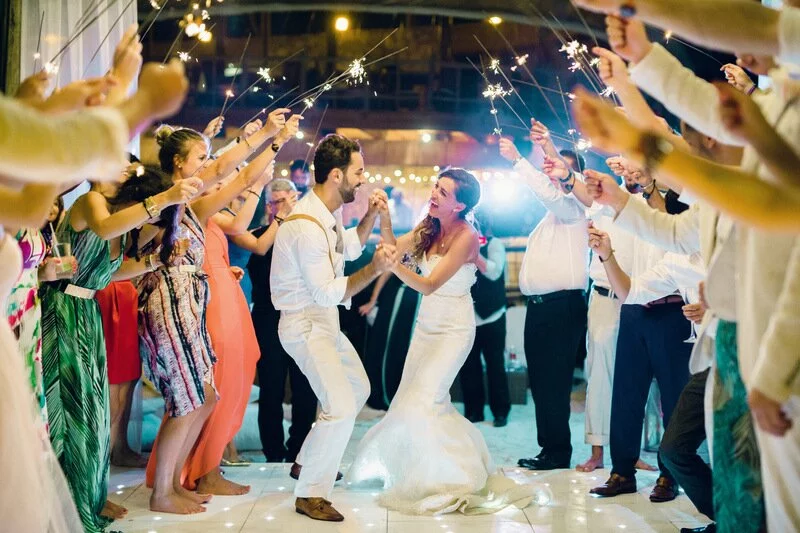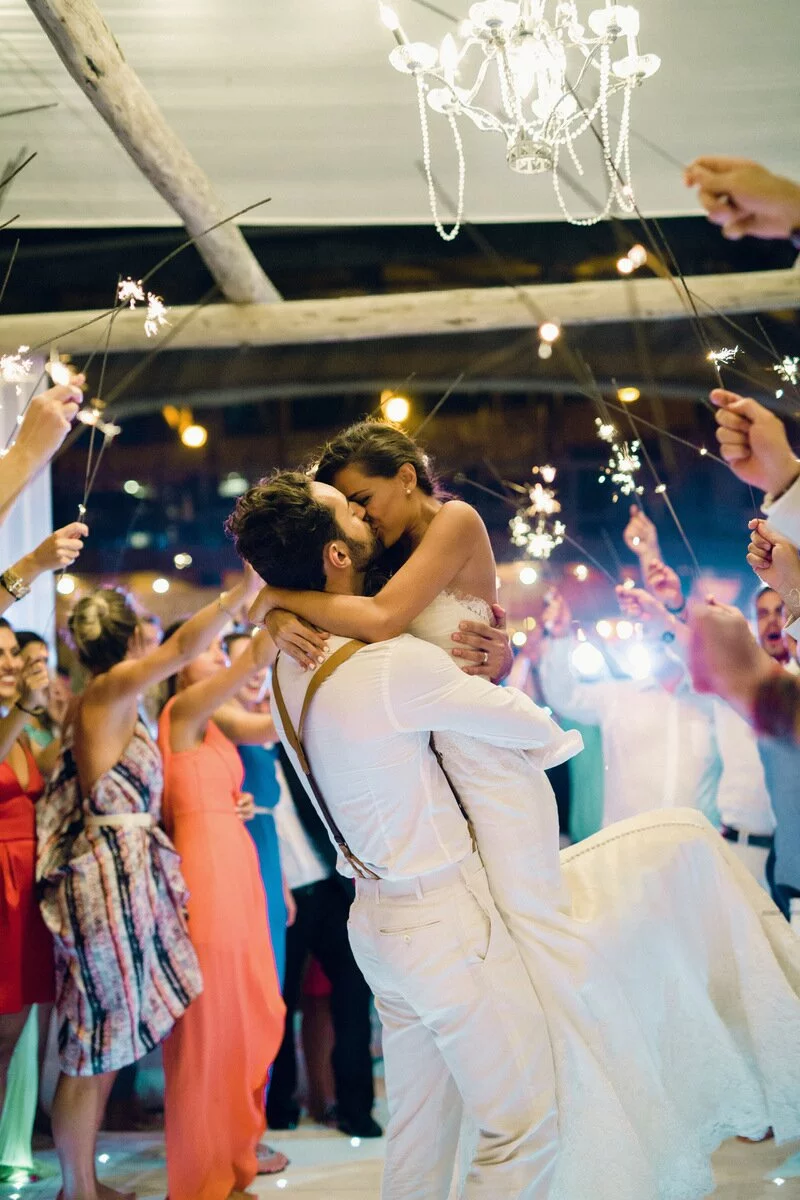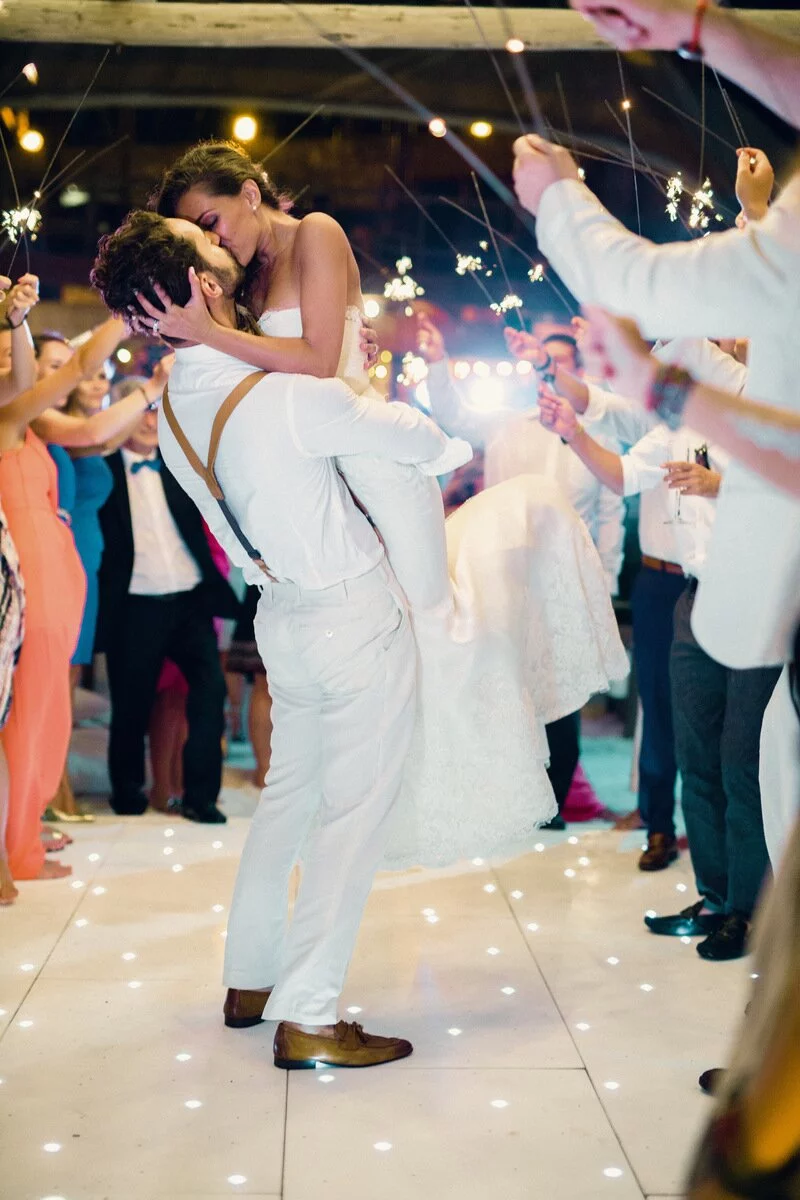 Design Team:
Photographer: Asia Pimentel Photography | Location: Jellyfish Restaurant  | Bridal Gown: Alvina Valenta | Groomsmen's Attire: Gentleman's Cooperative | Bridesmaid Dresses: BHLDN | Cake Designer: Ana Bella Castillo