This fun loving, outdoorsy, DIY couple not only involved our favorite fashion element in their engagement shoot (a floral crown) but they also popped champagne and had a celebration! Their Whimsical Woodland Engagement will make you want to grab your picnic gear and head out to the nearest forest to clink glasses with friends! Cassi and Dalton story is indeed a celebration and we love what they share about each other. Read on for more!
Dalton and I love hobbies. We bike, kayak, thrift, DIY, and love our cats! And we brought all these hobbies to the table before we were together and it is so great to truly have my best friend by my side to do all these fun things!
We have conquered quite a few challenges, and been part of each others milestones.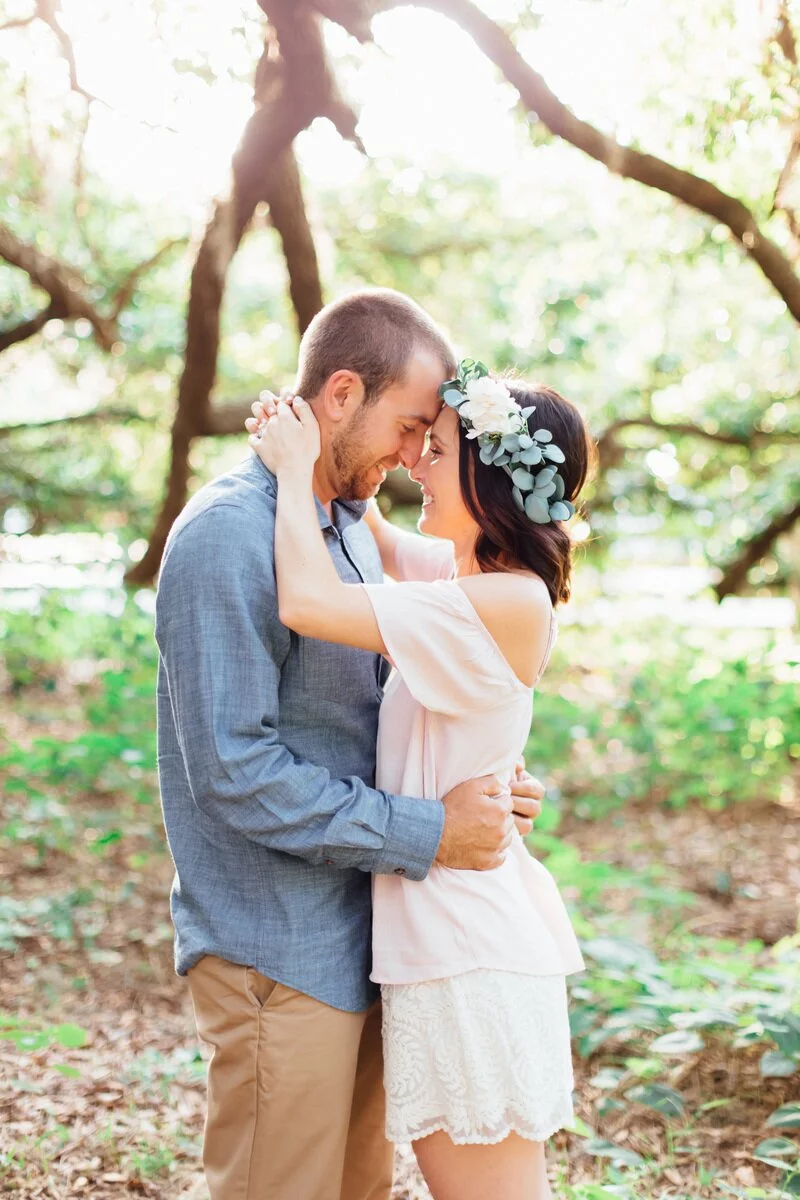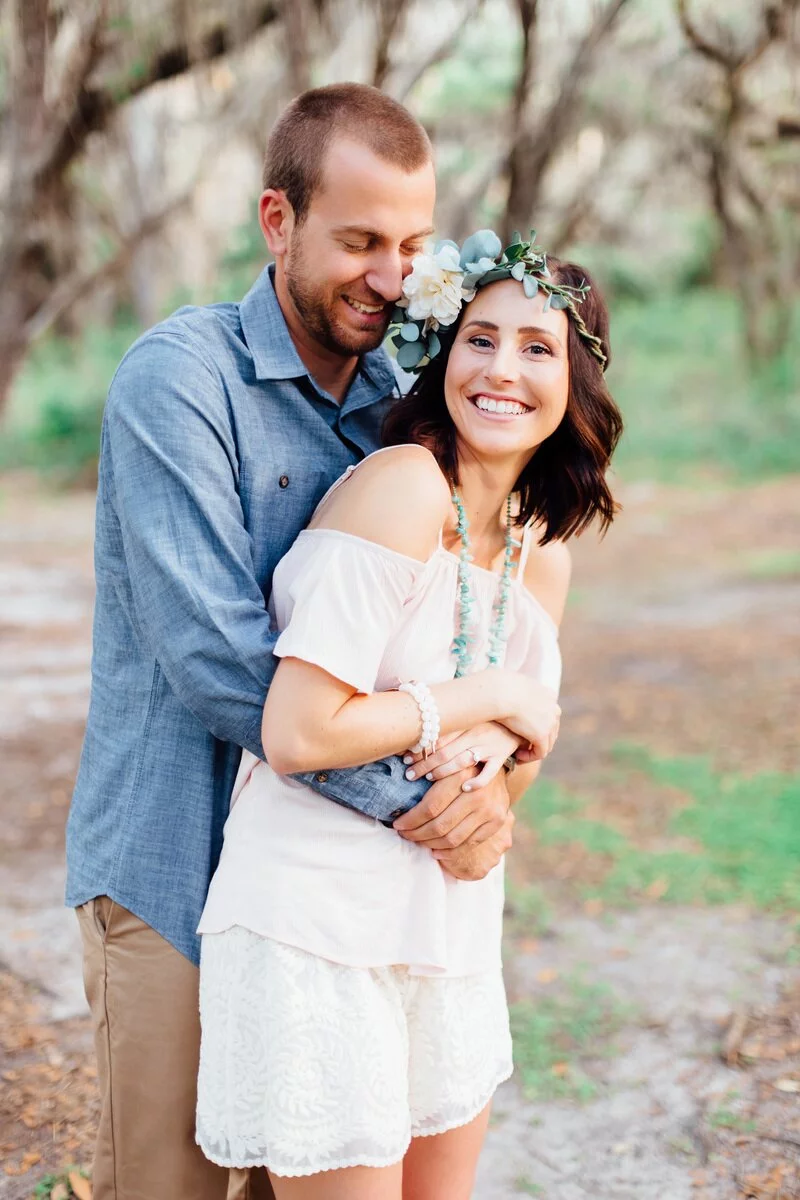 What was your first date like?
Our first time hanging out, or our first date was a cycling class! Dalton picked me up at 5 am and we went to his first cycling class together, and unfortunately his last!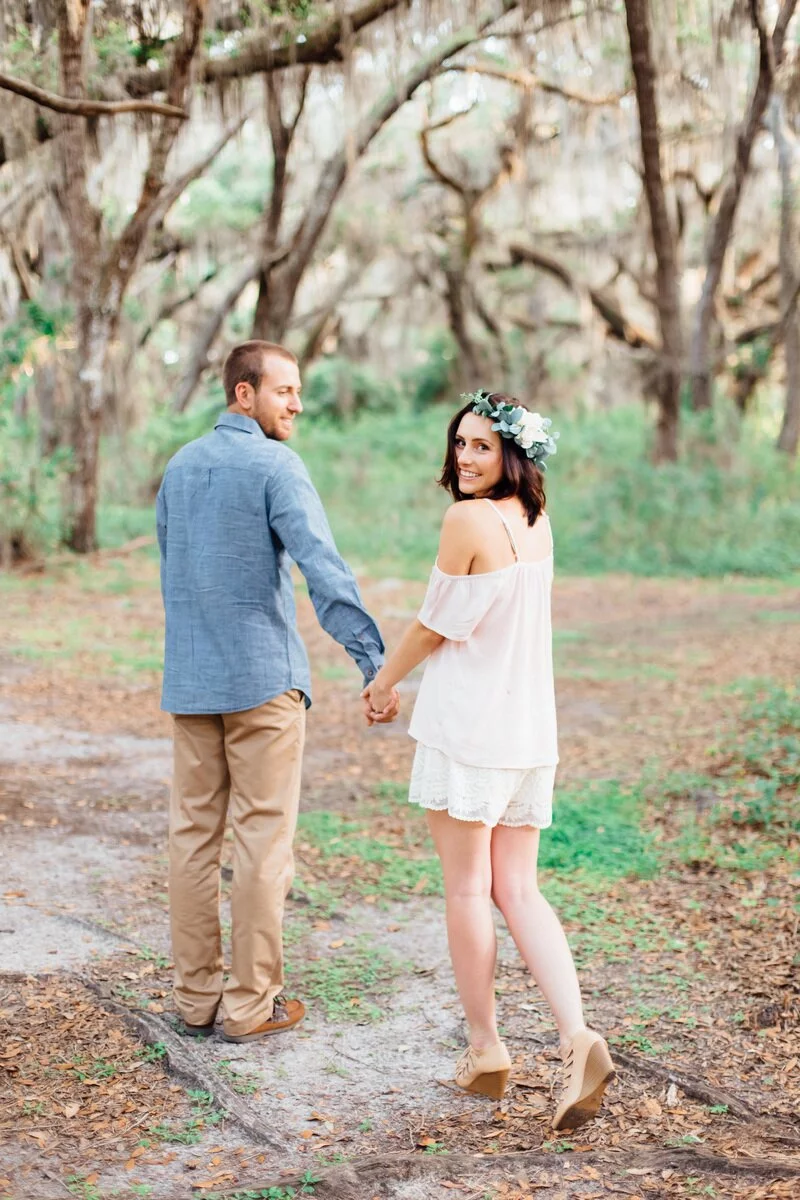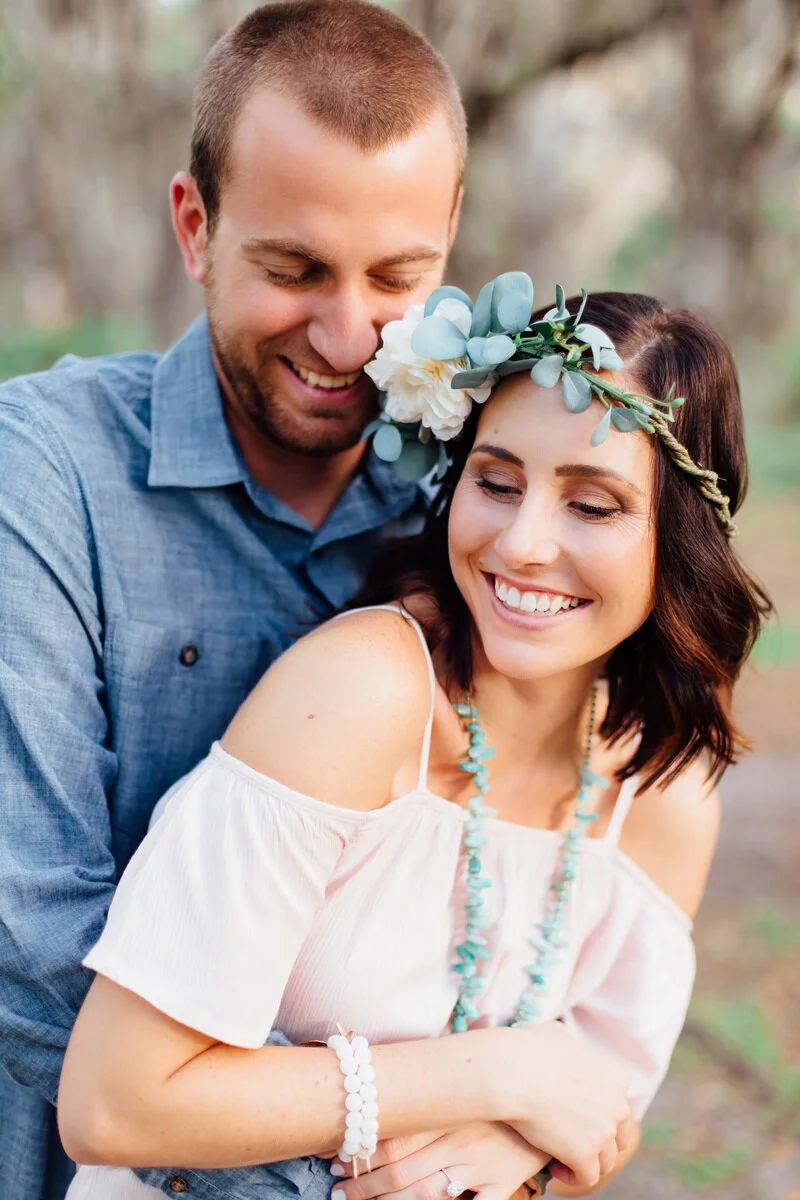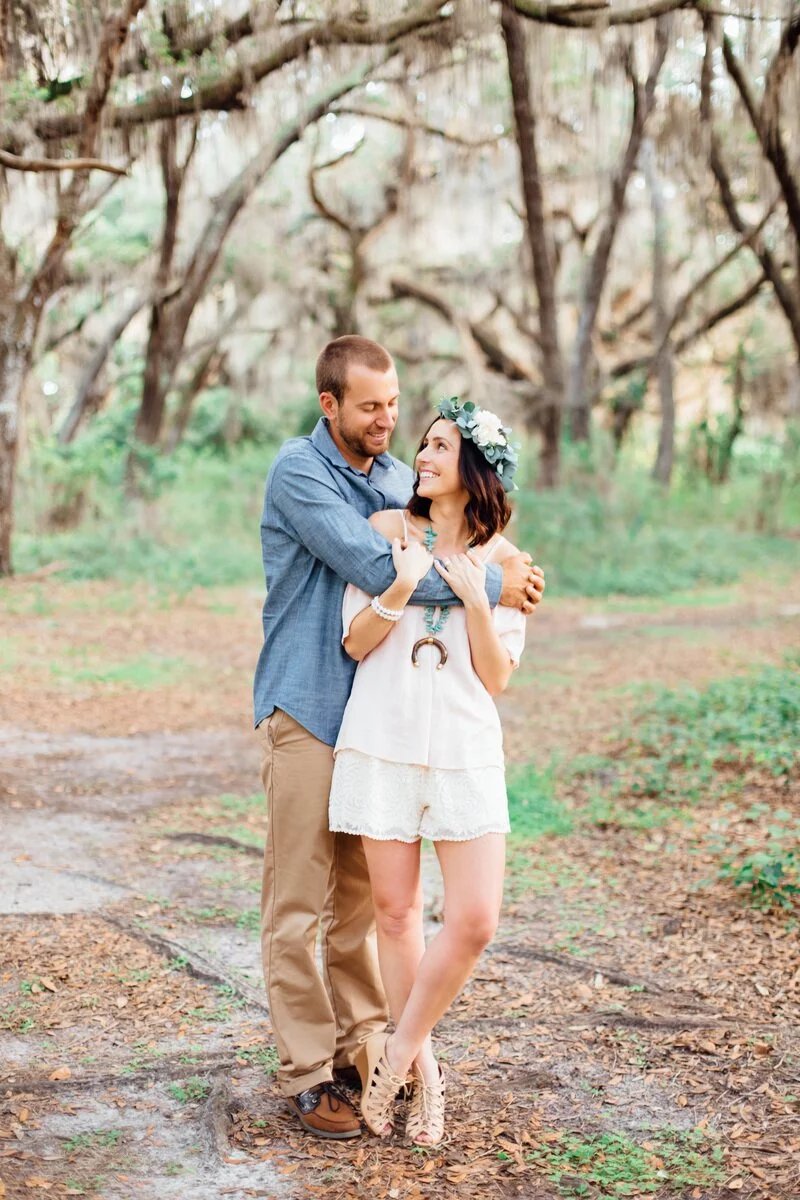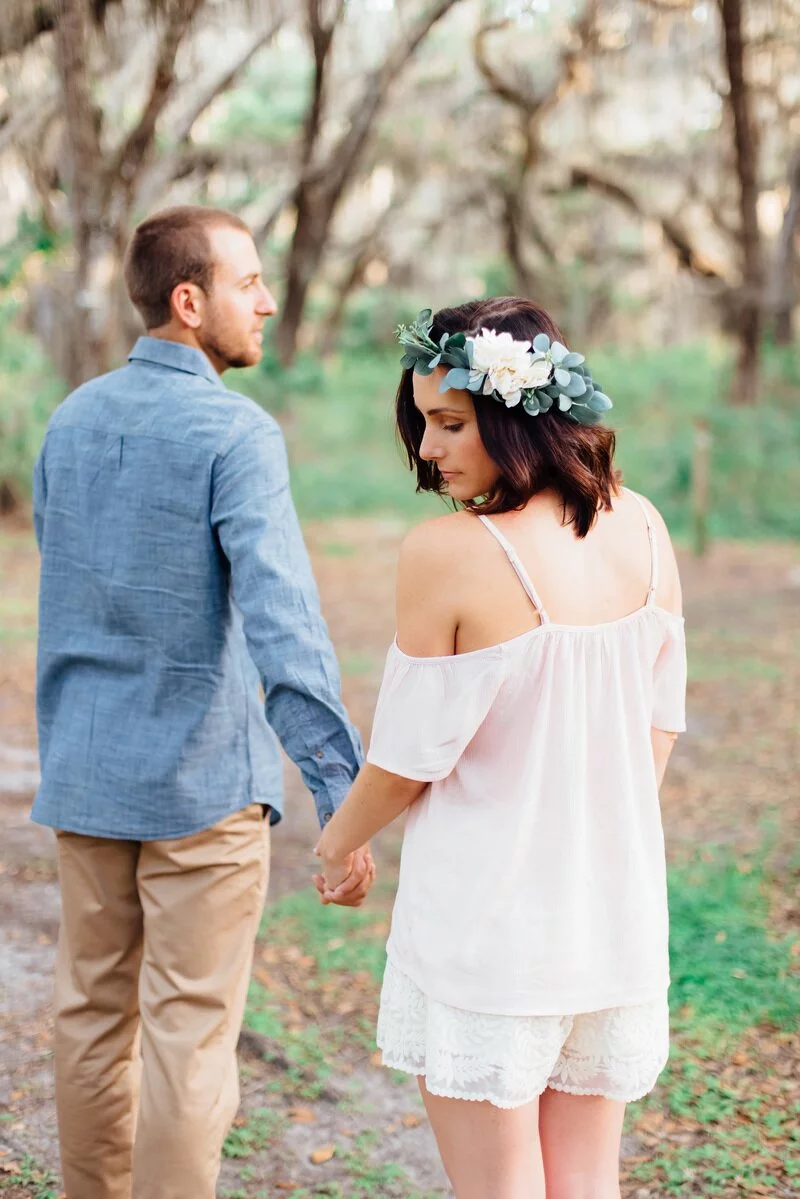 Tell us about the proposal.
The proposal was so sweet and special. I came home from work to a card on our door. Since it was our dating anniversary, I thought it was a cute gesture before heading out to dinner. When I unlocked the door after reading a sweet card, I was shocked by candles and rose petals everywhere. Dalton was already down on one knee and I cannot recall what he said. At first, all I could muster was "Is this real?" And then "YES!" over and over.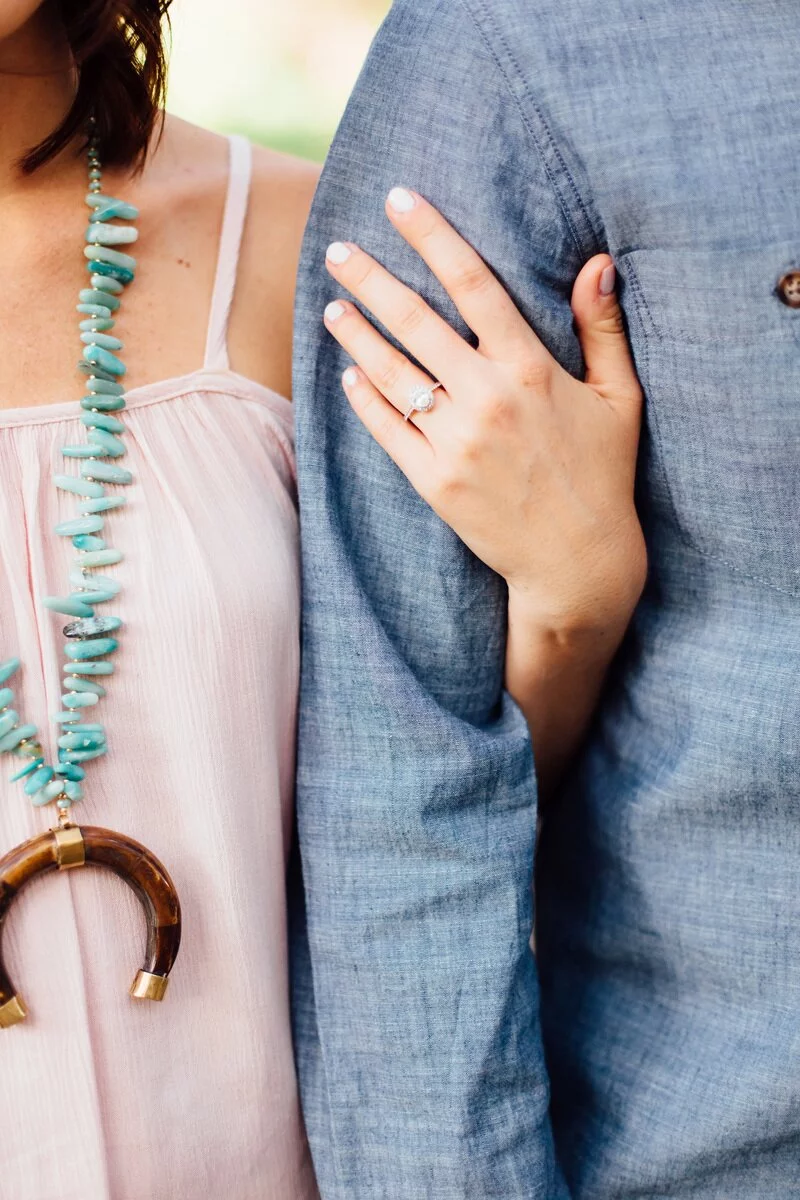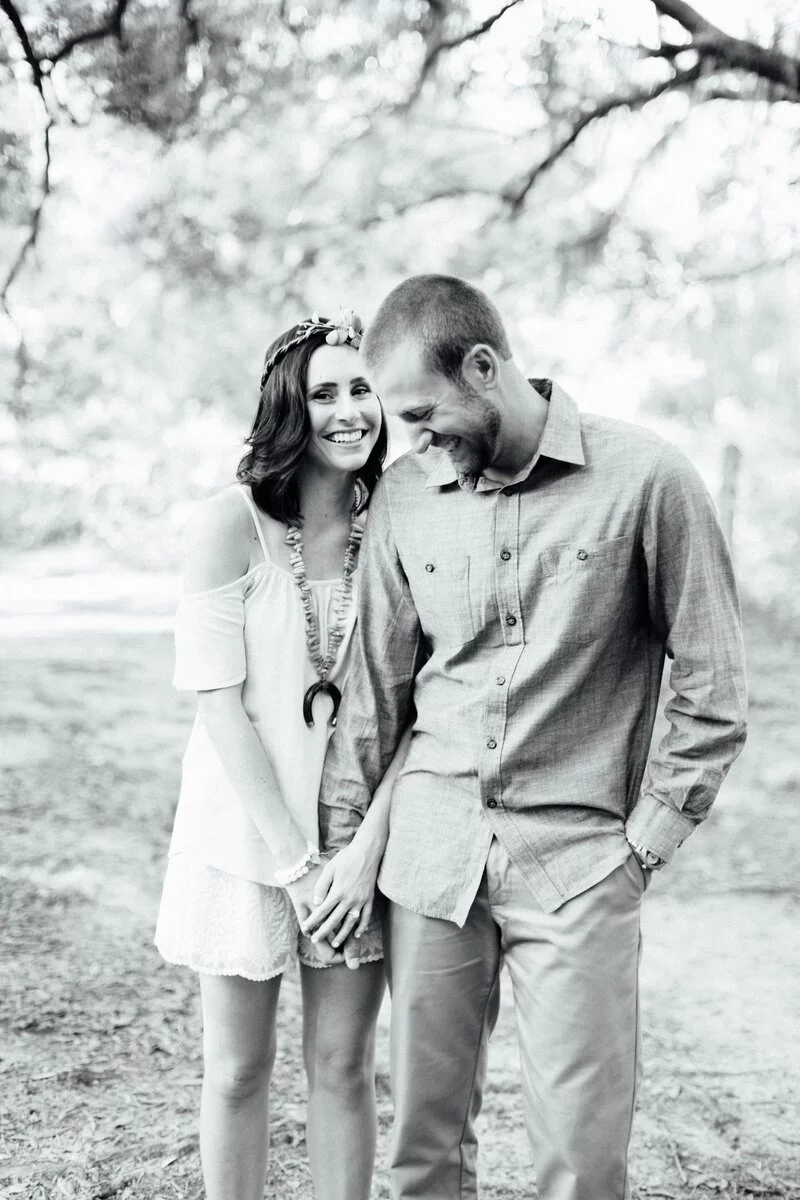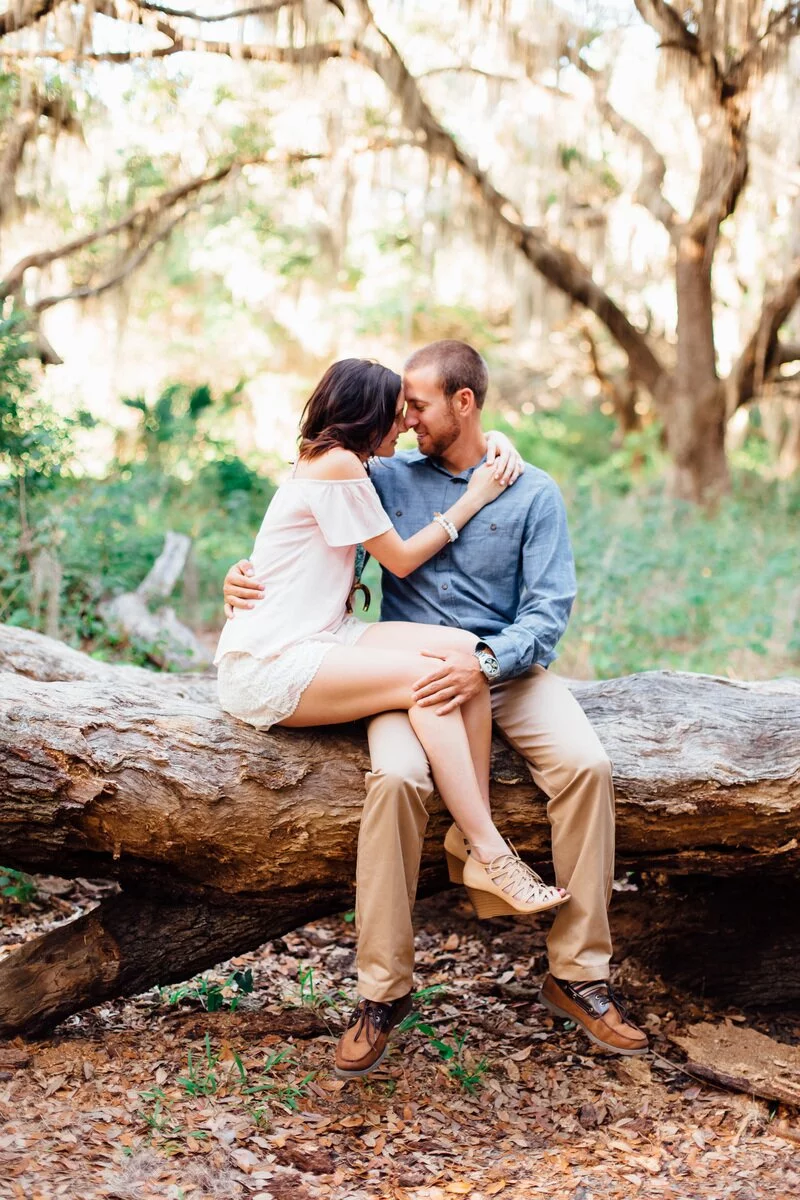 How did you know she was the one? How long had you been planning to propose before you actually popped the question?
We had talked about marriage earlier on and decided to wait until we were both out of school. I bought the ring a few months before the proposal. The day that I picked up the ring, I proposed that night because I couldn't hold in a big secret like that.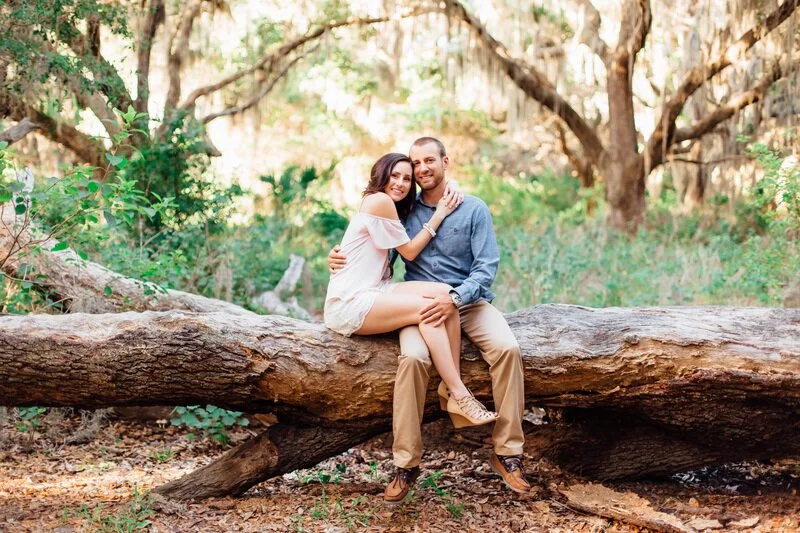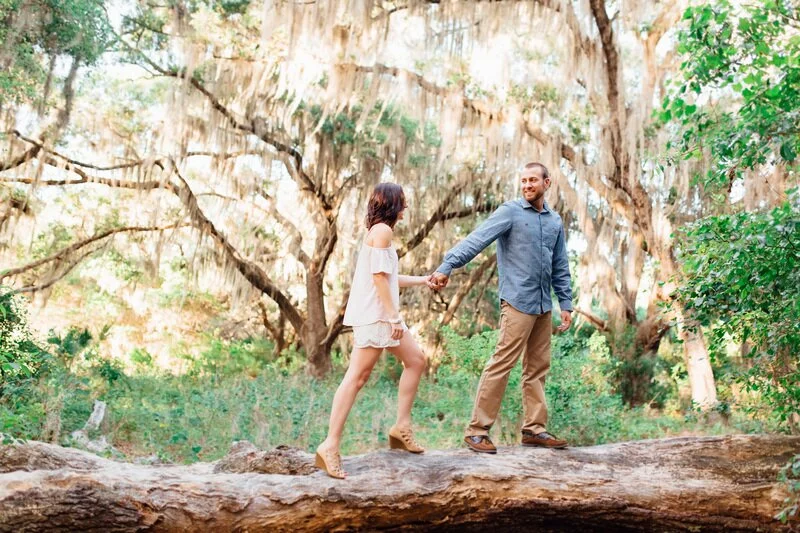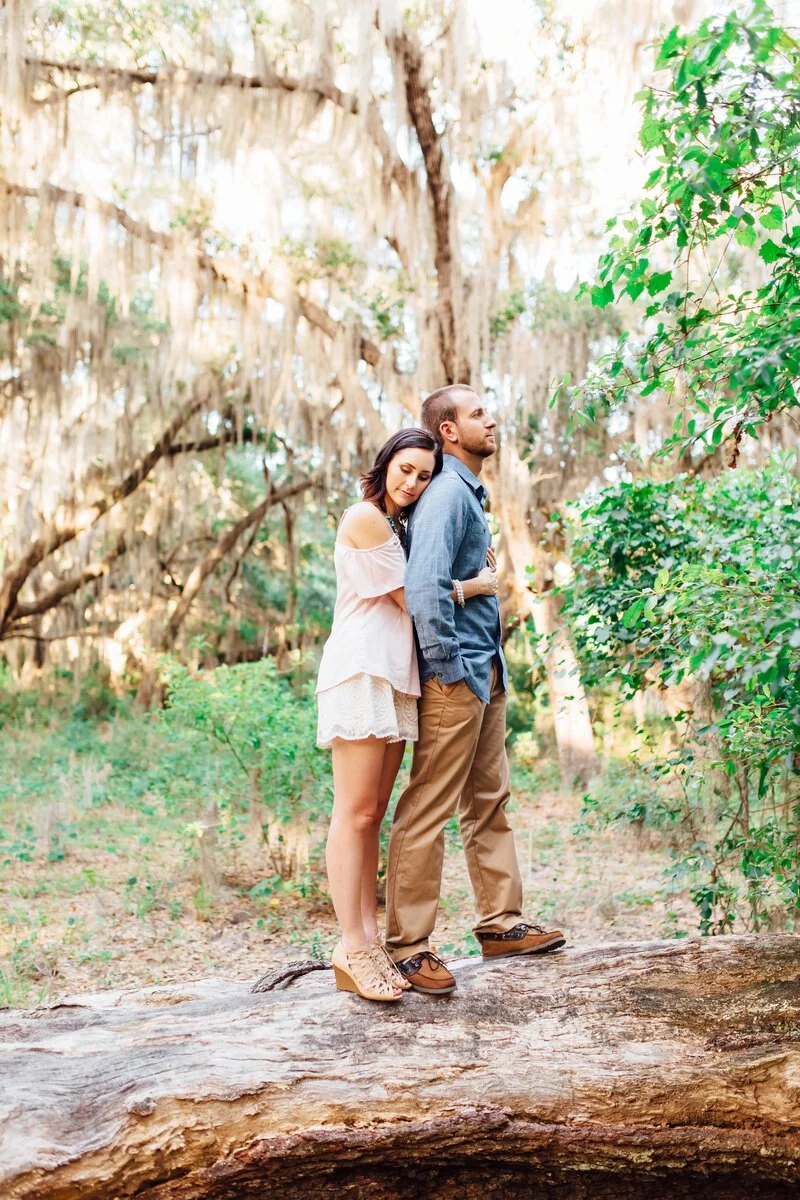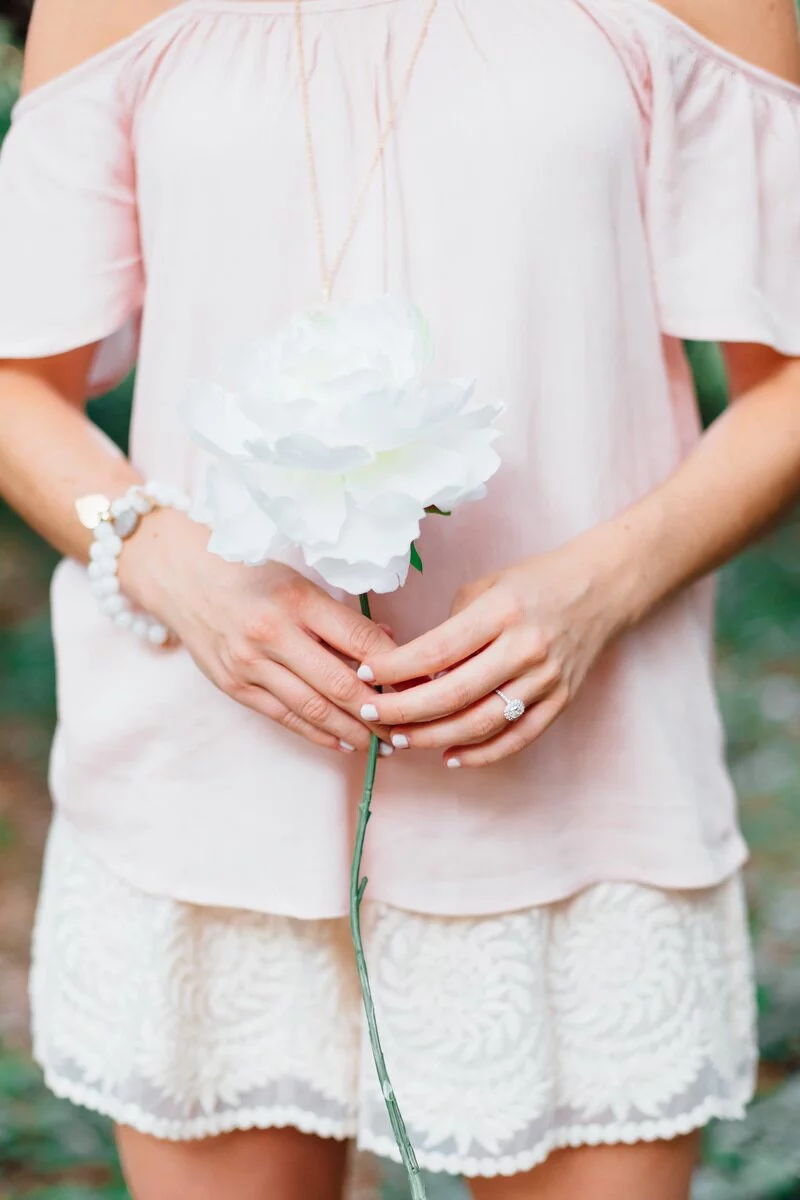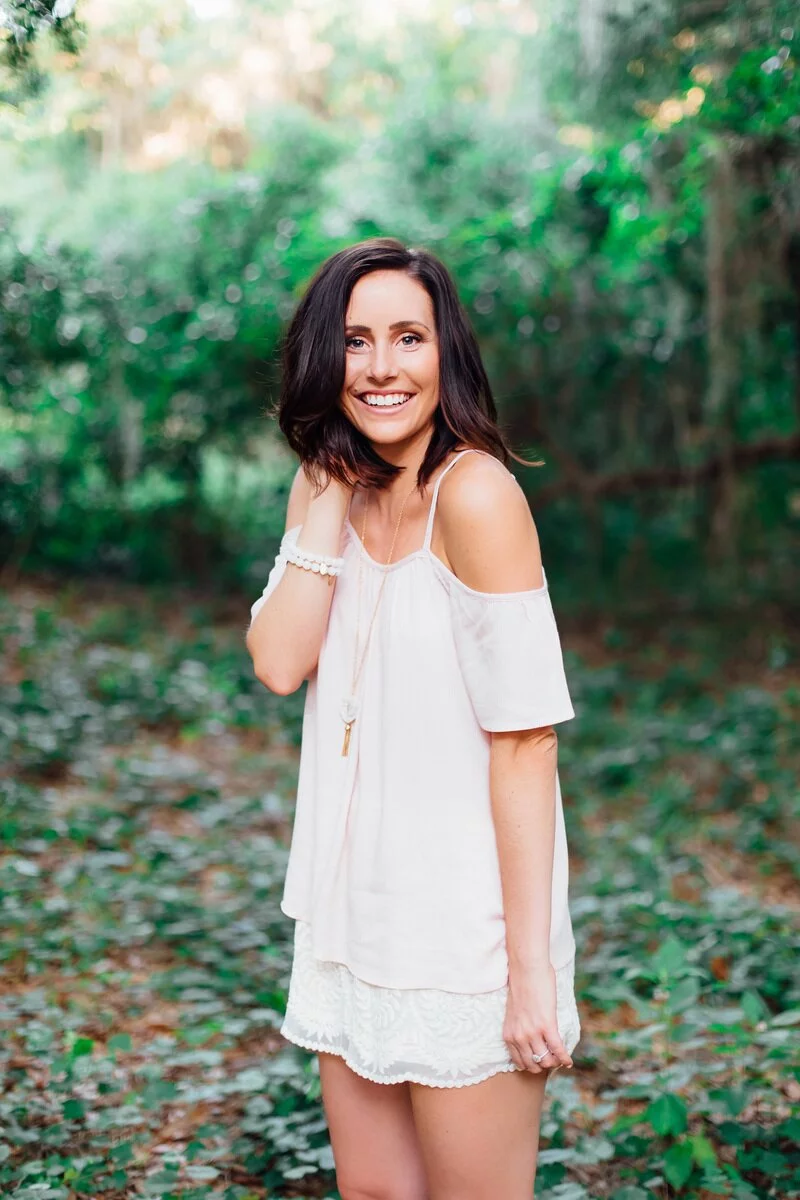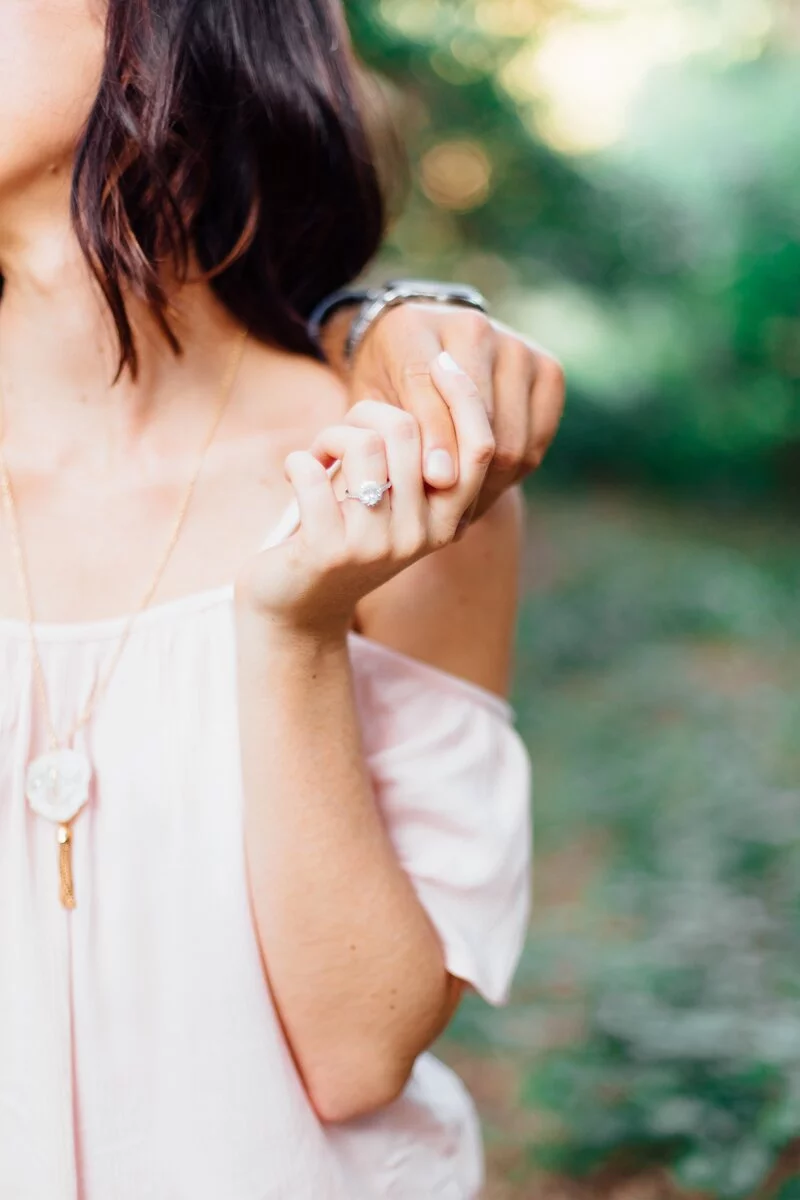 Tell us about the ring!
The ring is beautiful! The oval shape is timeless in my opinion and I know I will love it until the end of time. I would have been thrilled with anything from Dalton.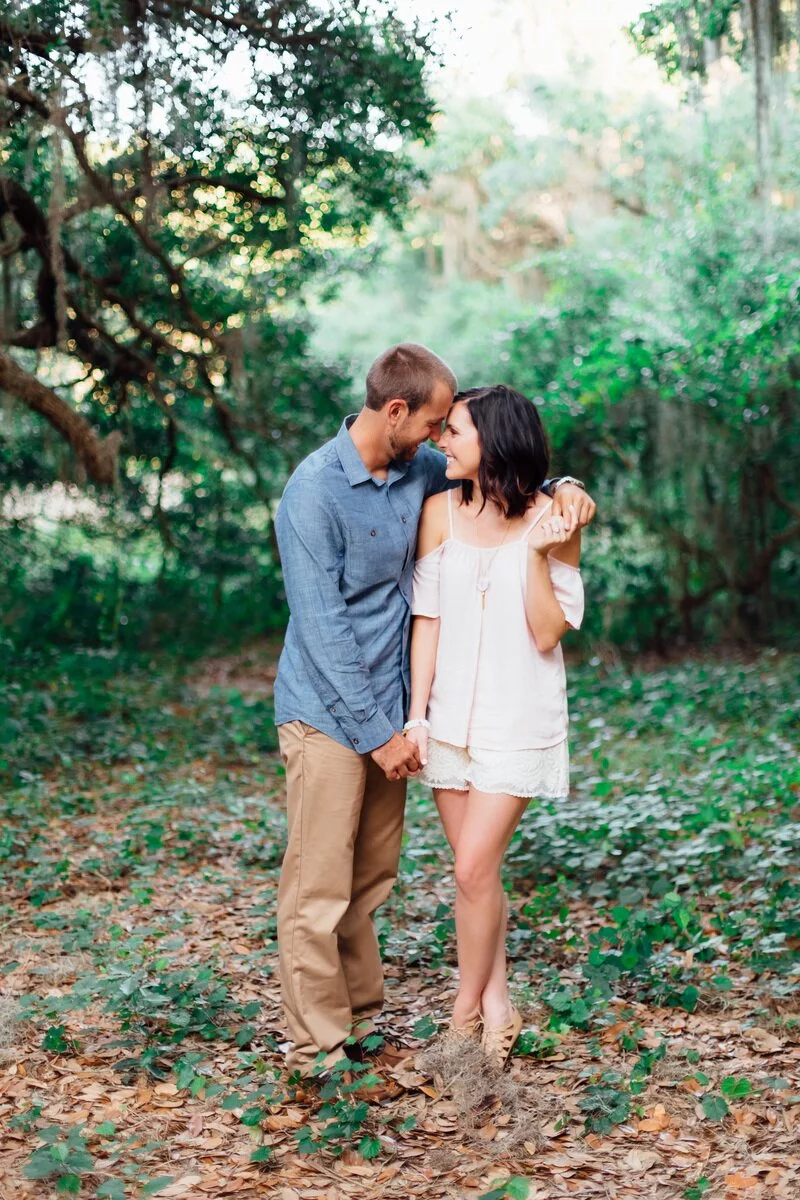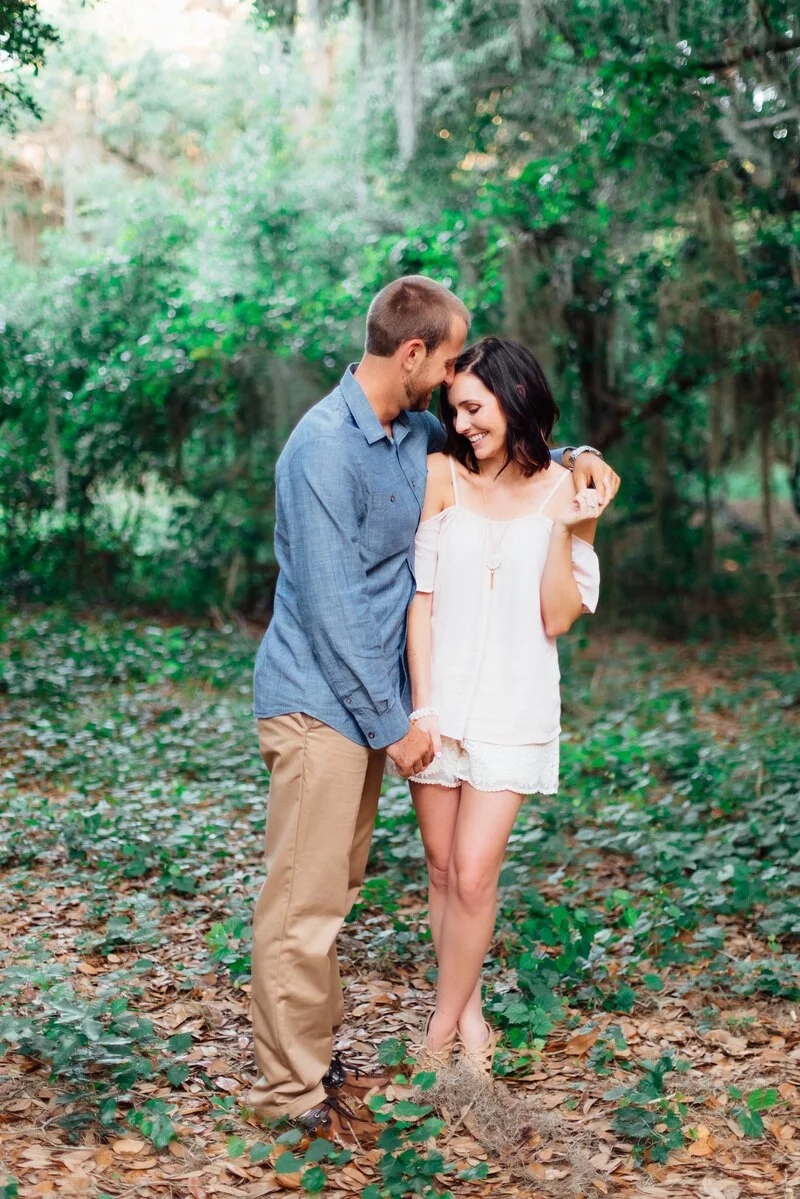 What is your favorite thing about each other?
Cassidi – Dalton is so honest and so willing to be there for others. I know I can count on him to know when to hug me after a long day, when I need a good laugh, or when to be goofy.
Dalton- Cassidi is so genuine and kind. She is so genuine to everyone.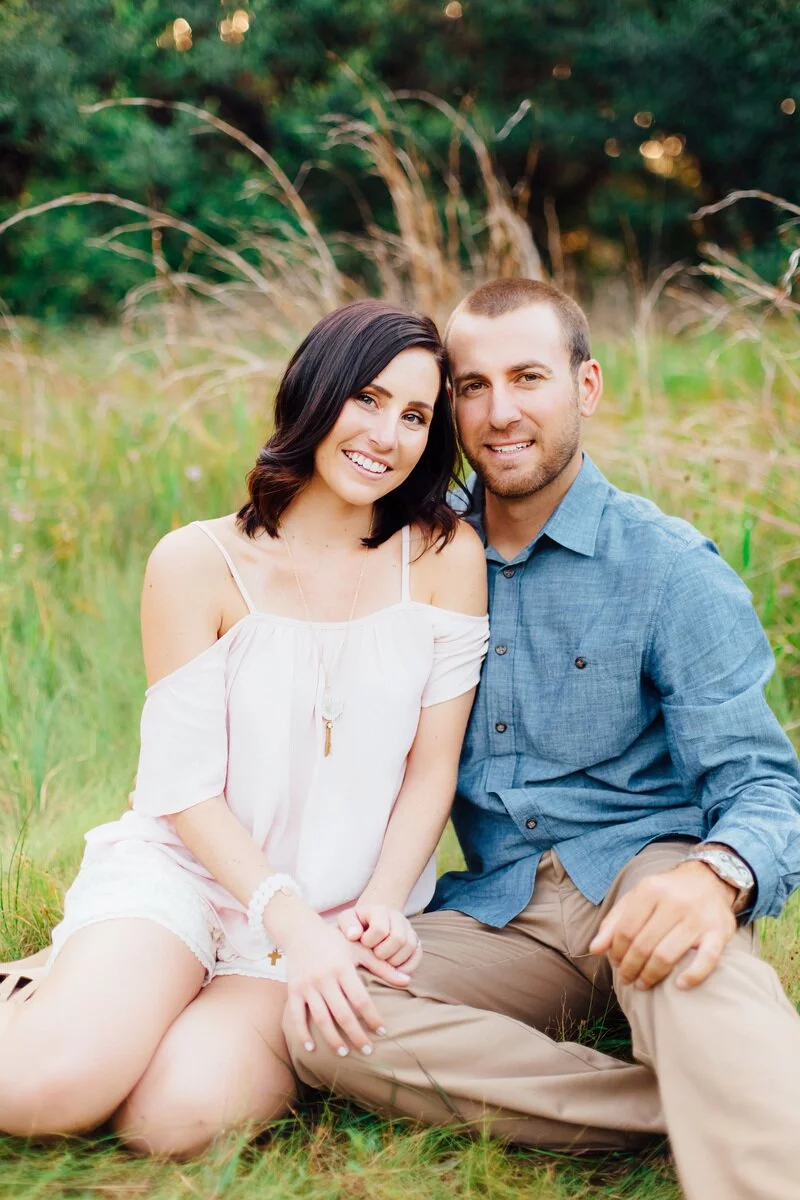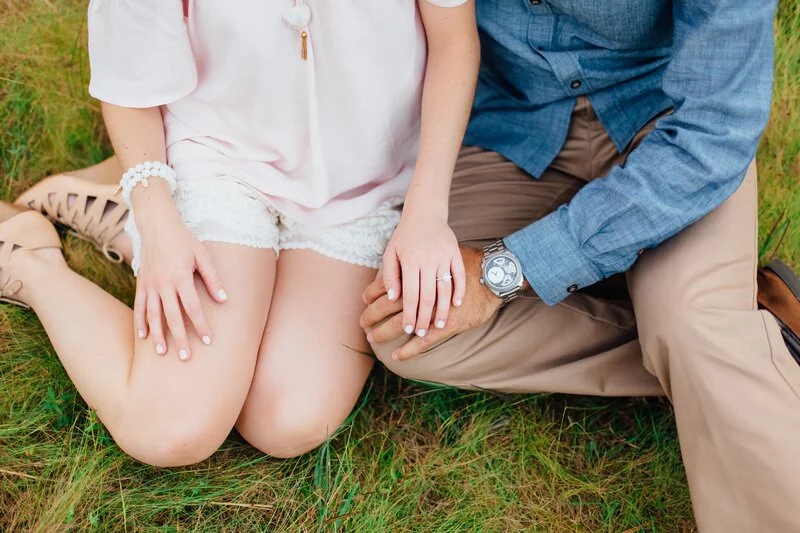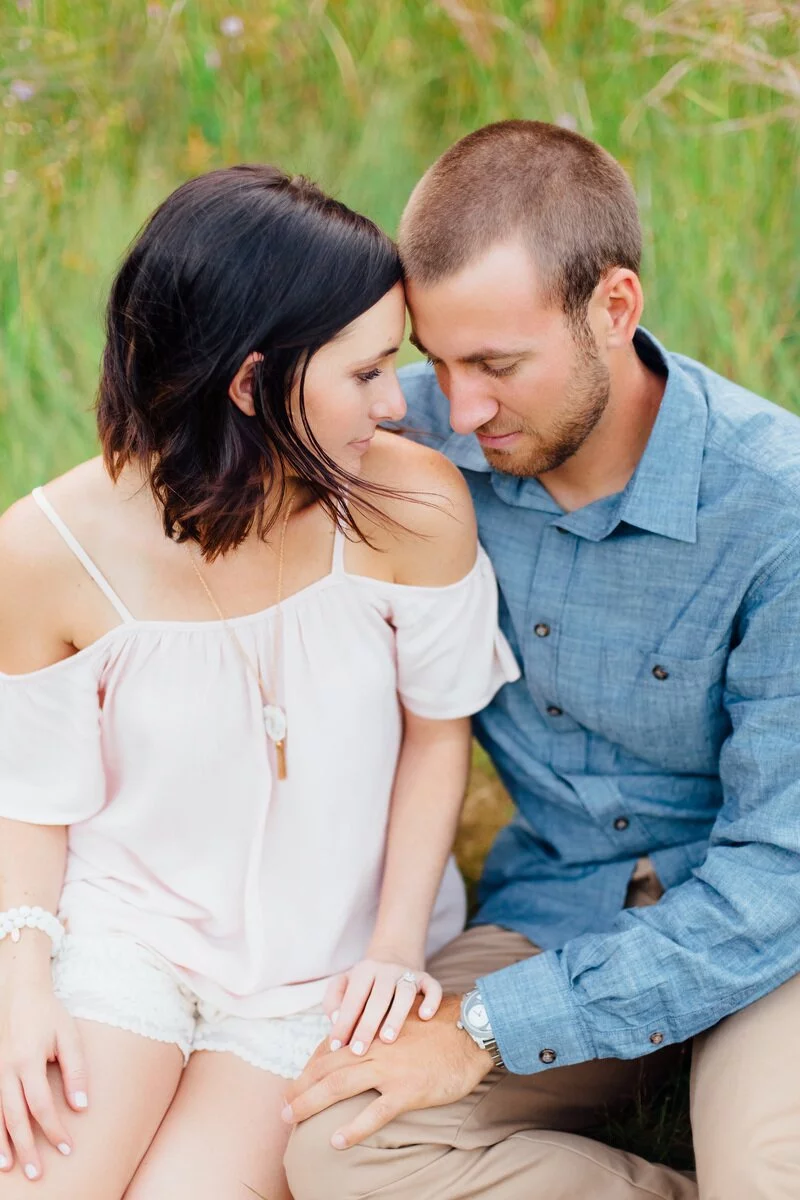 What was the inspiration behind your engagement photo shoot? Where did you have your pictures done and why did you choose it?
We're celebrating!! We went to a park in St Cloud and it was quiet and has a cute, secret field. Emma has a great eye for lighting and poses and we love how they turned out!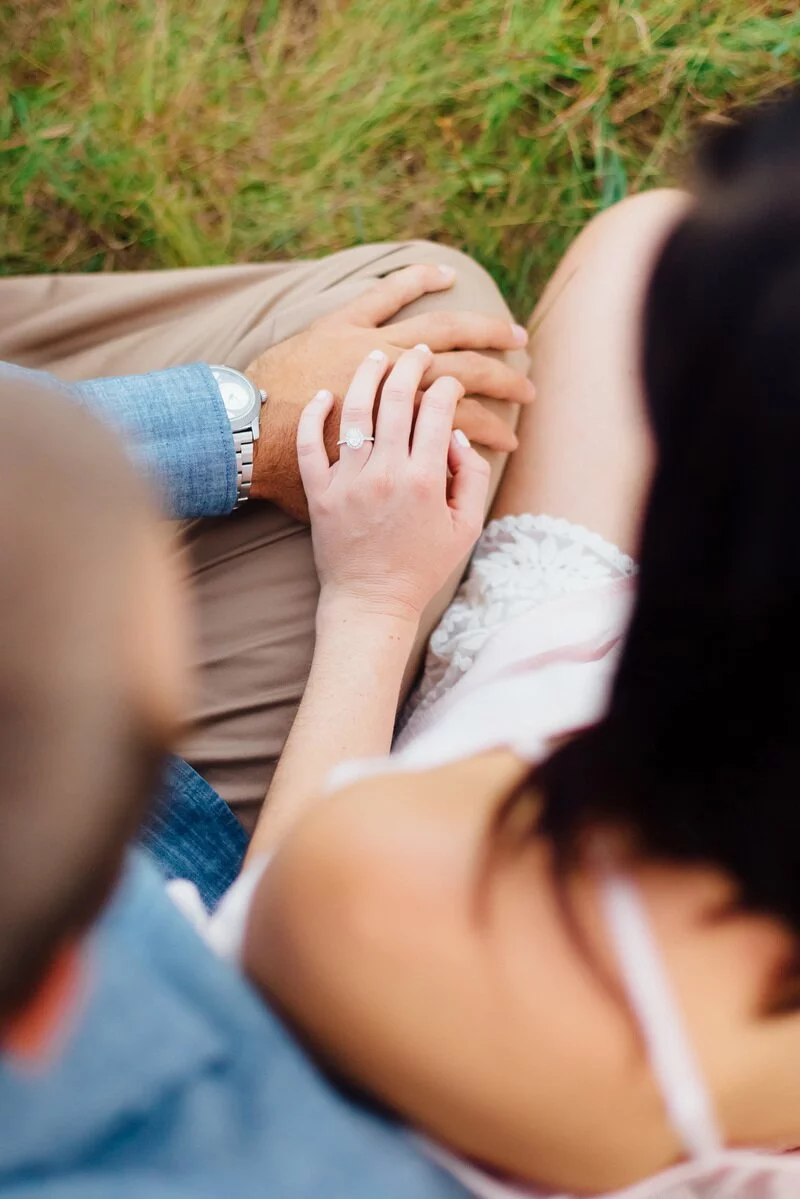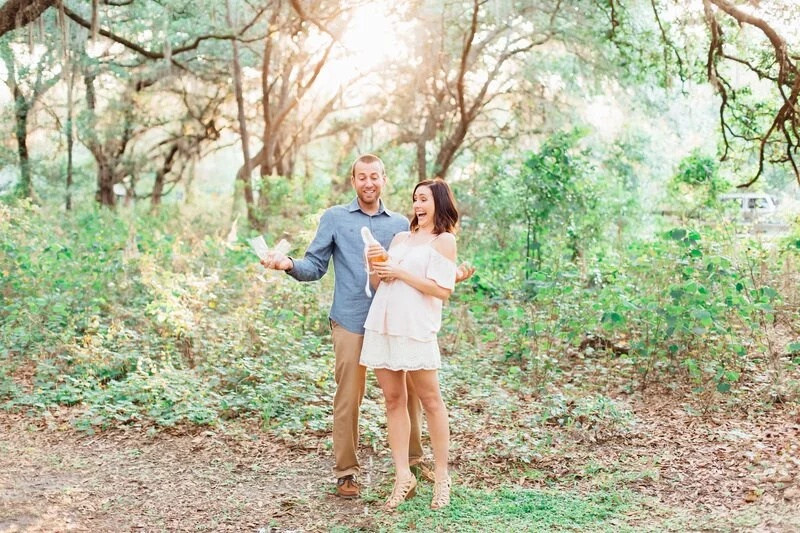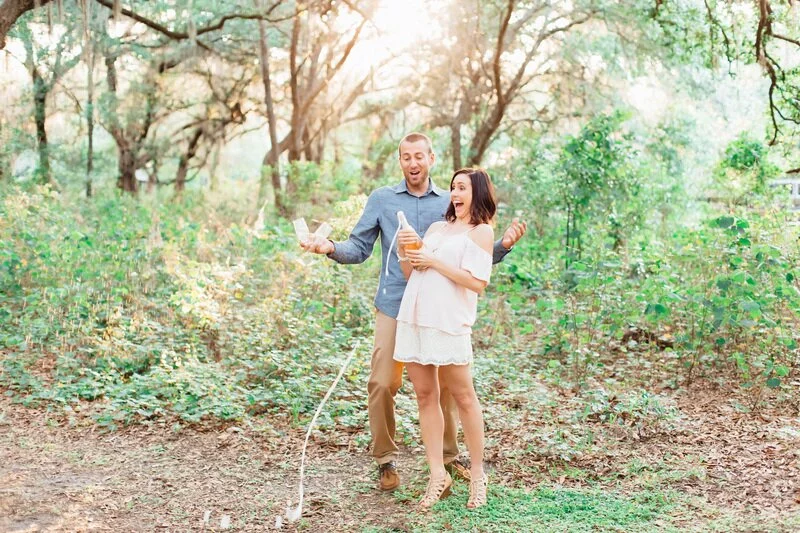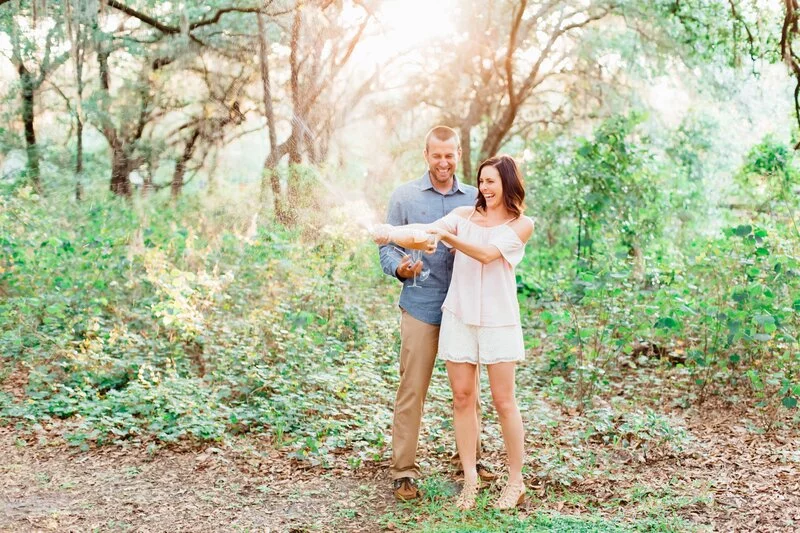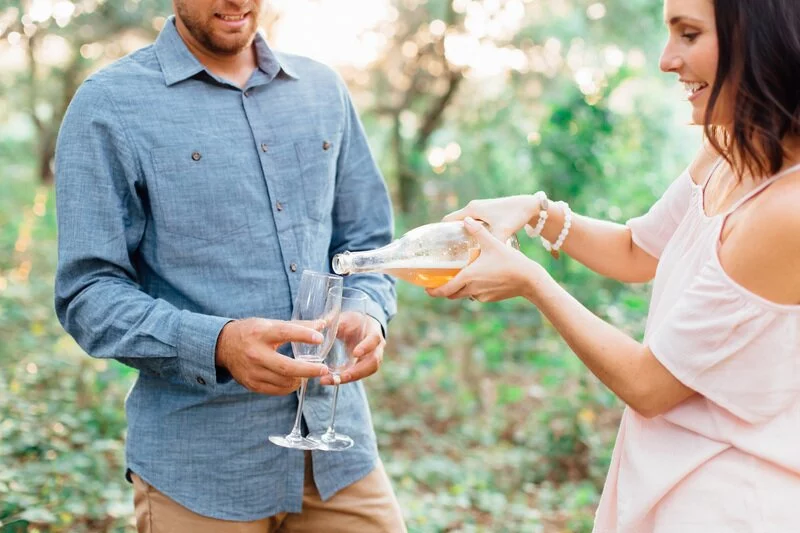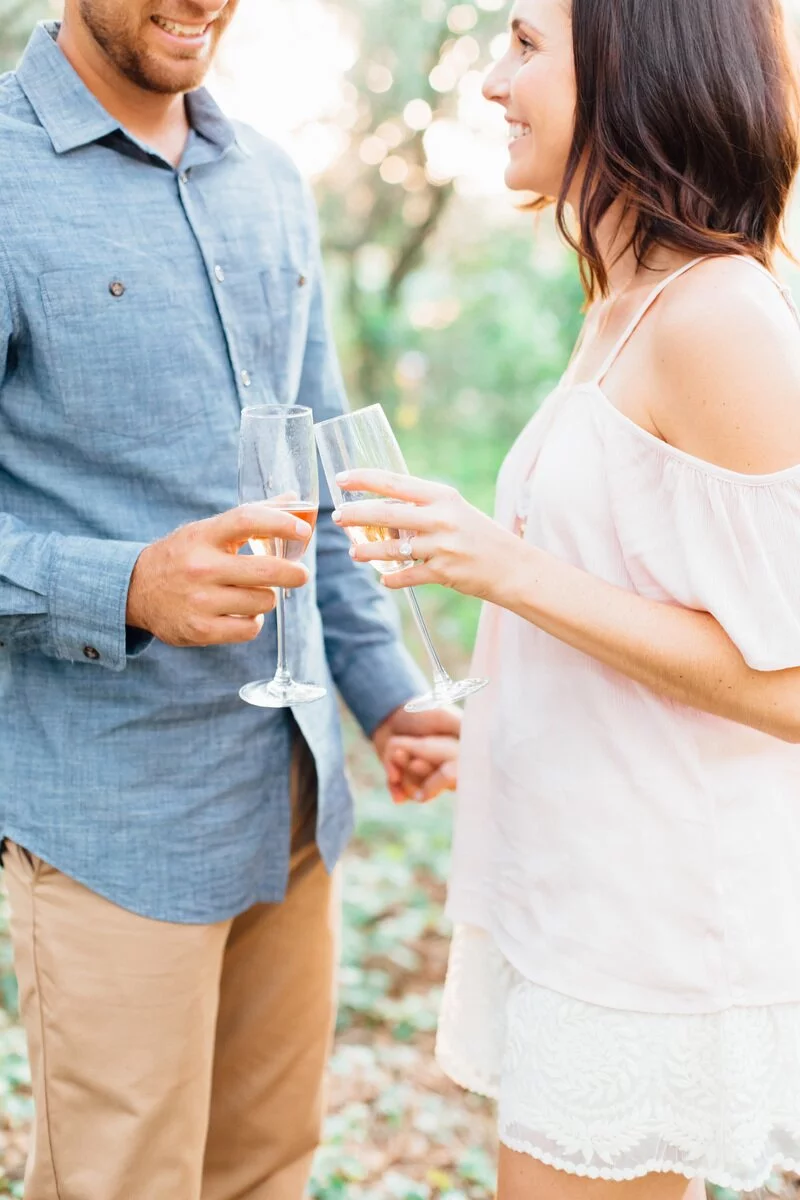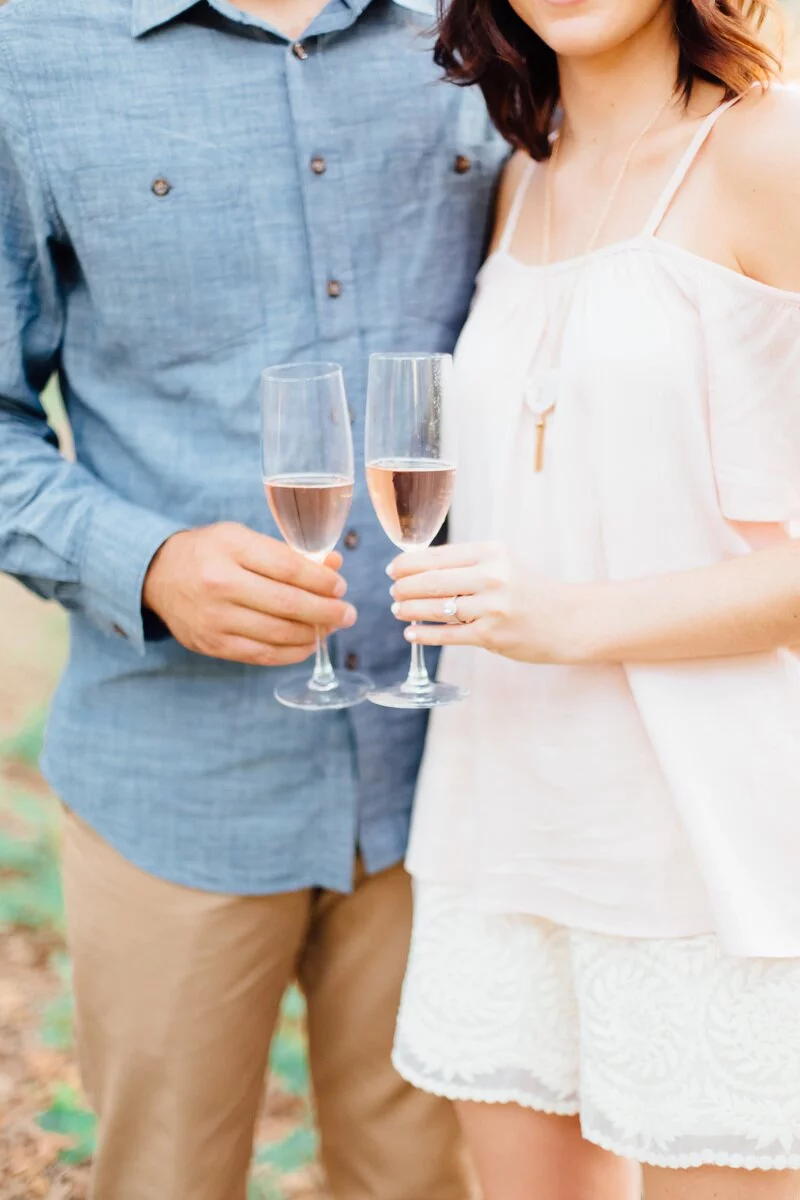 What are you most excited about when thinking about your wedding?
Dalton- I am excited to see everything come together. Cassi has all these ideas and I can't wait to see it all.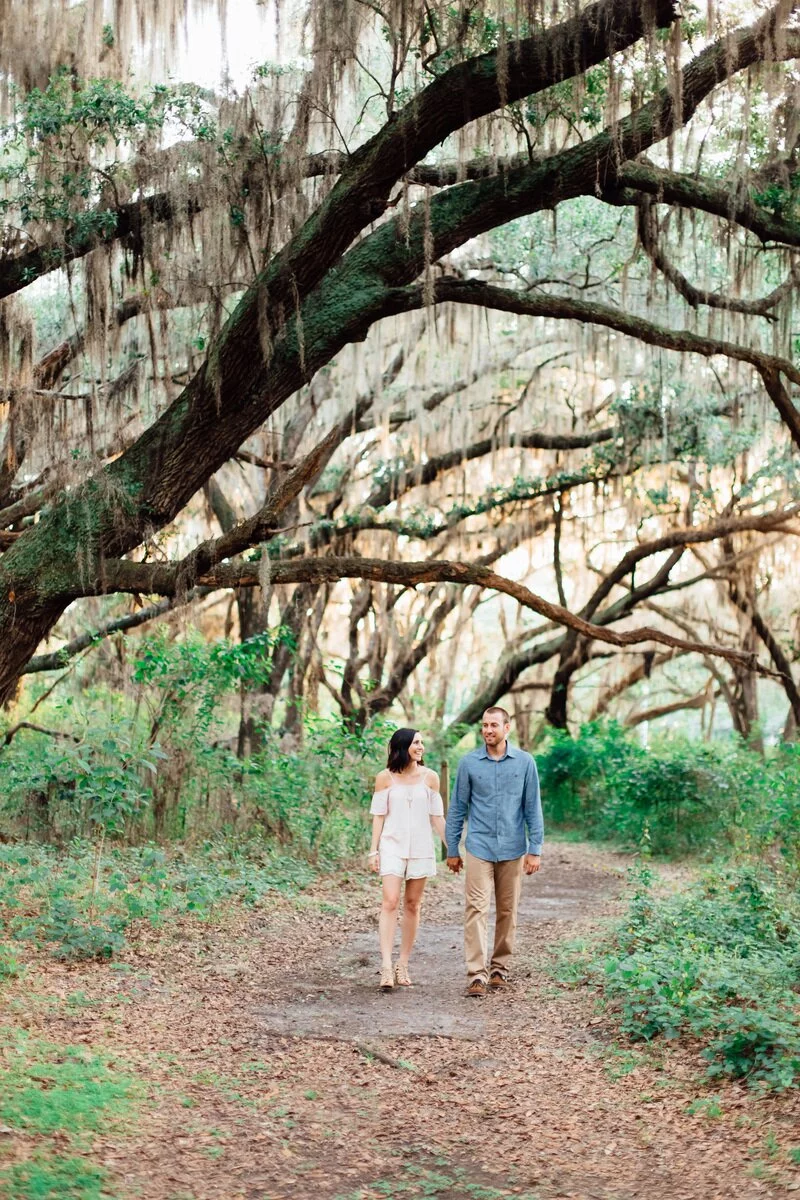 Can you tell us a little bit about your wedding plans so far?
Our wedding will be outside and we will serve brunch – think chicken and waffles, omelettes, mimosas!
We love being outside together and we love to DIY so we can't wait to see all our projects come together.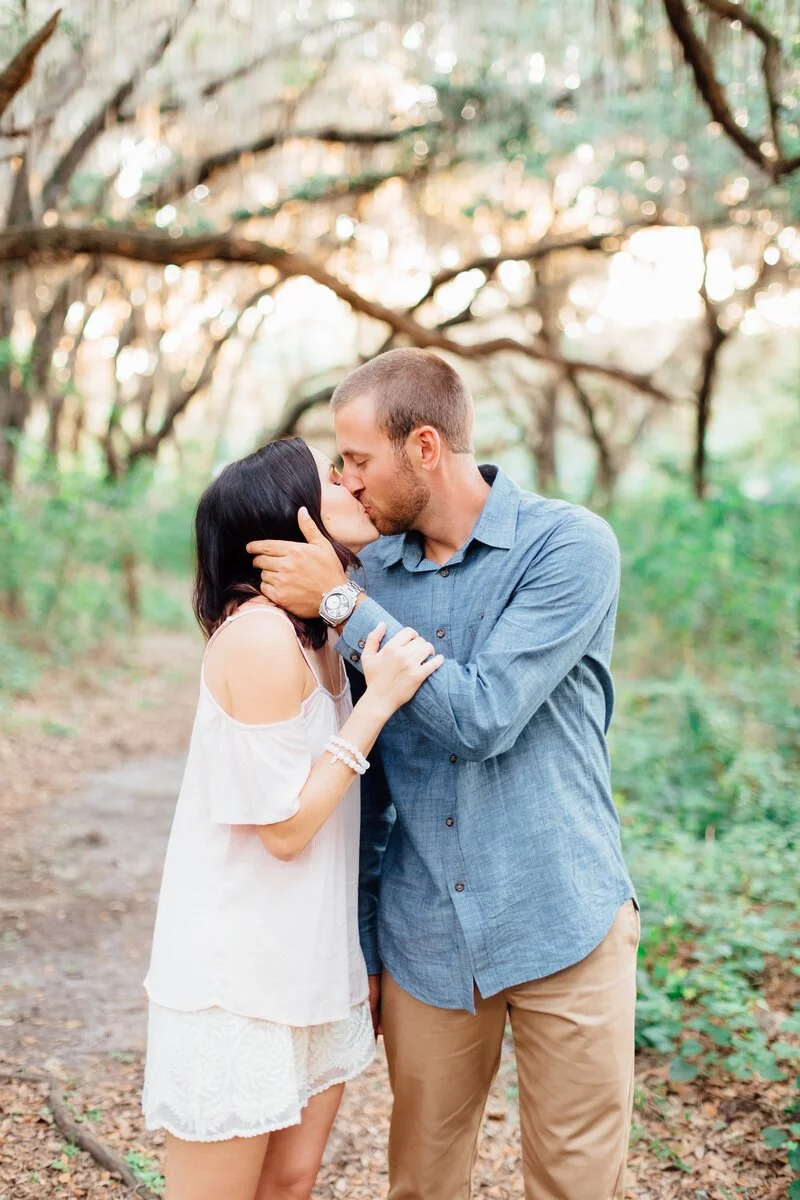 Design Team:
Photography: Emma Shourds Photography | Location: Lake Runnymede Conservation | Etsy Designer: Ella & Hazel | Floral Crown: Maggie Dillon Floral Crown