Maribel and Doug met through an online dating app after Maribel, a blogger at notthecoolgirl.com, decided to go on 30 Tinder dates in 30 days! You go girl! This bride wanted a classic Kentucky look for her formal engagement shoot. And Kalli Elizabeth Photography made that look happen at Keeneland Race Track. With the historic barns, horses and rolling hills, this is certainly an Off to the Races Engagement!
Maribel and Doug grew up in very different cultures. Doug is from KY and Maribel is originally from Mexico City. The couple tells us that Doug is working on his Spanish and Maribel is practicing her golf skills (talk about a compromise!). The couple will be celebrating a multi-cultural bilingual wedding ceremony in Kentucky.
True love is throughout these pictures (along with some pretty cool race horses) and Maribel made our hearts melt by having this to say about their relationship: "We're a team. I know that sounds cliche, but that's how we look at our lives. We know that together we're stronger, limitless and pretty freaking awesome. And we are unapologetic about it. We also agreed to always assume the best intentions in our actions, even when we fuck up. Which we do. And we're still discovering how to use our communication abilities to avoid misunderstandings. But that's a life-long challenge we'll just have to spend forever mastering."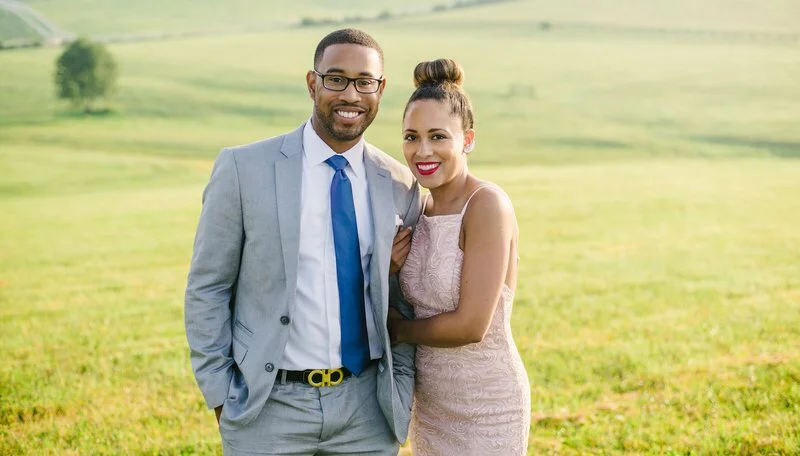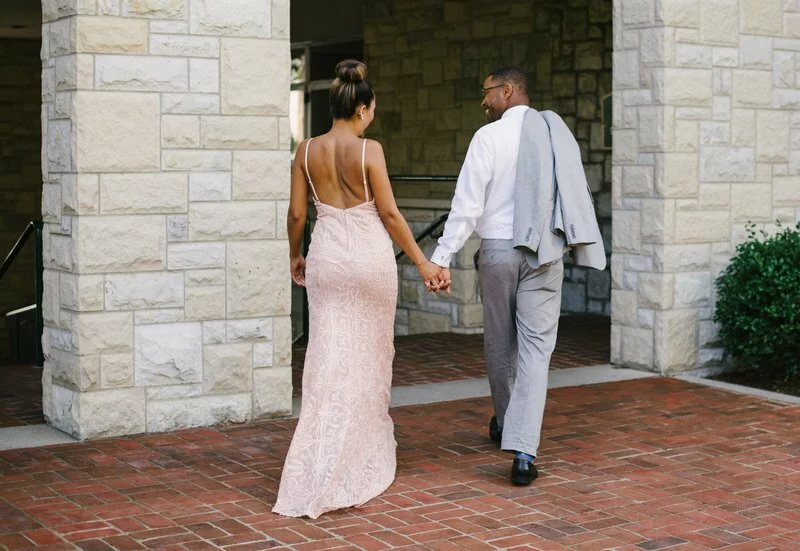 How did you two meet?
Doug and I met on the dating app Bumble. But it's not that simple. Months earlier, I had decided to go on 30 Tinder dates in 30 days. Of course, I blogged about it, (notthecoolgirl.com) it was a great writing/dating exercise and my friends loved reading it! But apparently, while I was on my dating binge, I came across Doug and for some ridiculous reason swiped left! When he saw me on Bumble, months later, he remembered seeing me on Tinder. So he gave me another chance, and this time, I swiped right!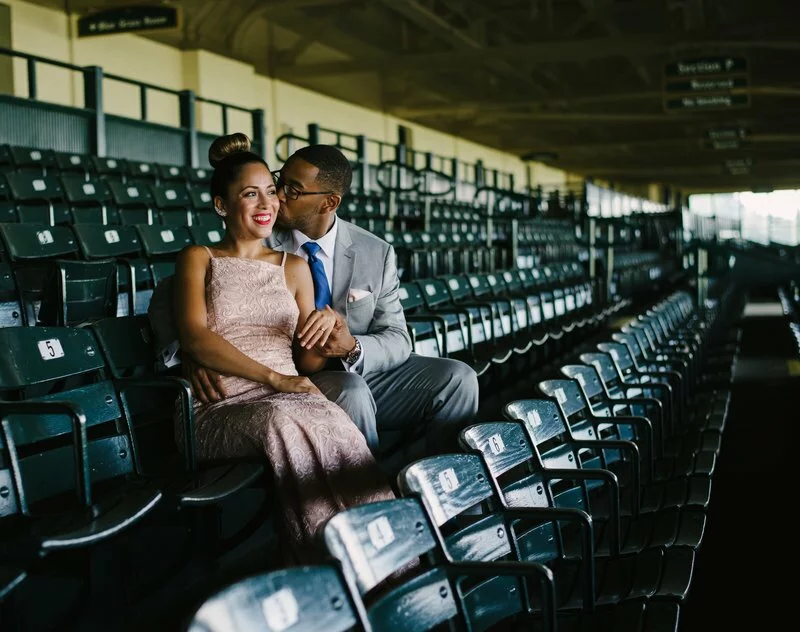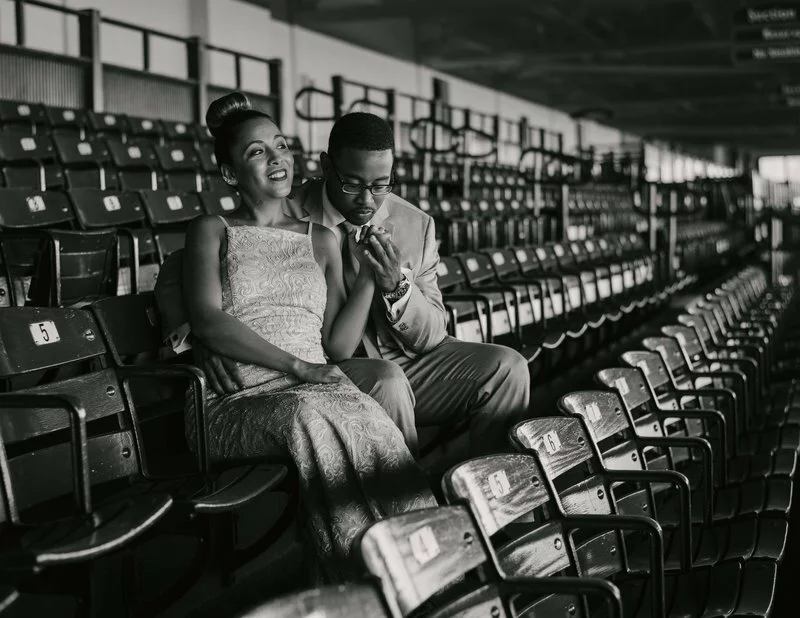 What was your first date like?
We went to a great driving range that overlooks the Columbus skyline. It's called The Golf Depot. I knew it was over when he observed my first swing and said: "I know what your problem is, you have control issues. Don't worry, I can work with that." Ha! An hour later, we must have looked very comfortable with each other, because these two ladies who were having dinner on the terrace asked us if we were husband and wife. Doug said: "I'm trying to be!"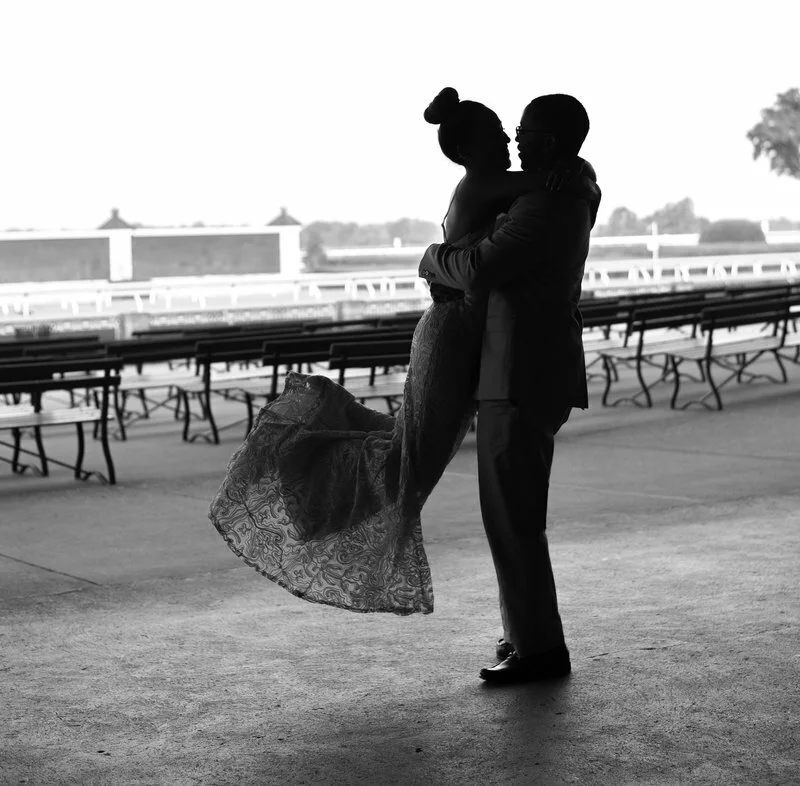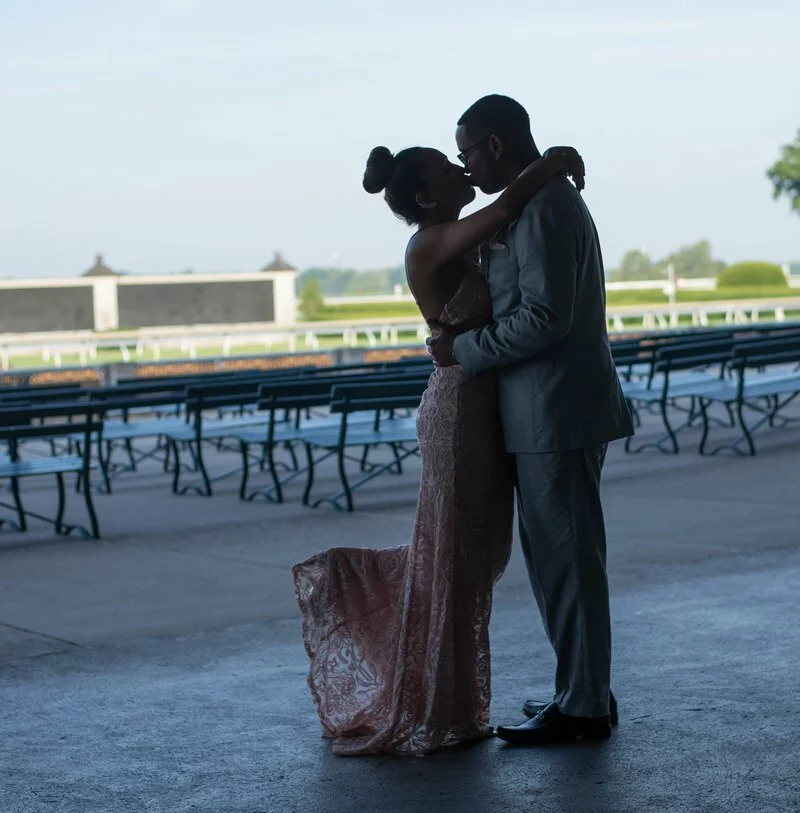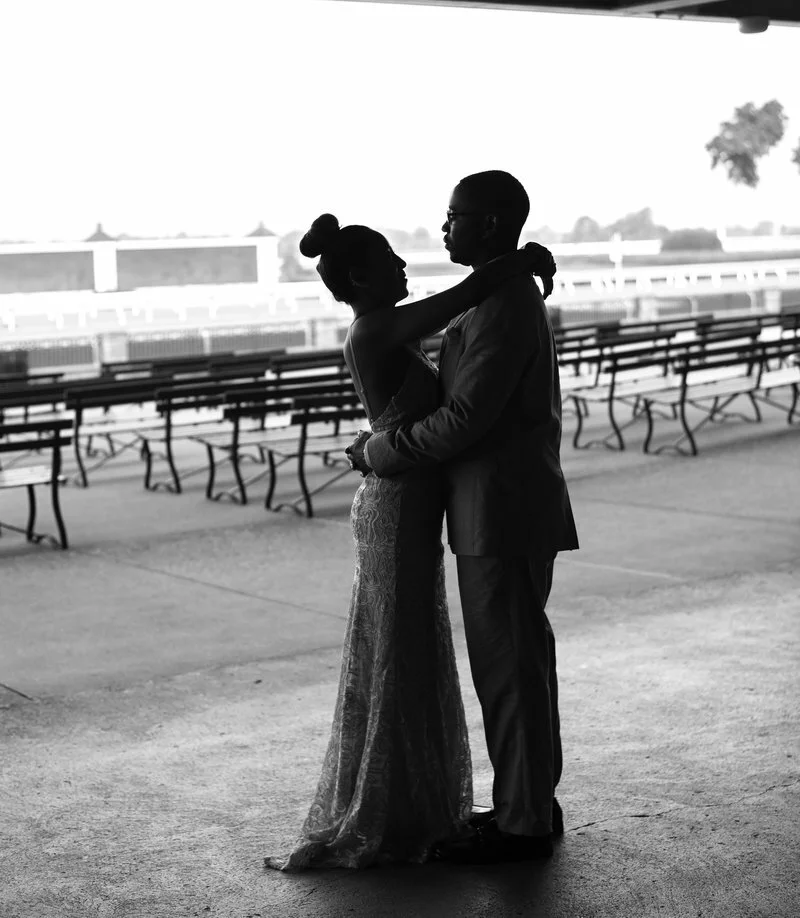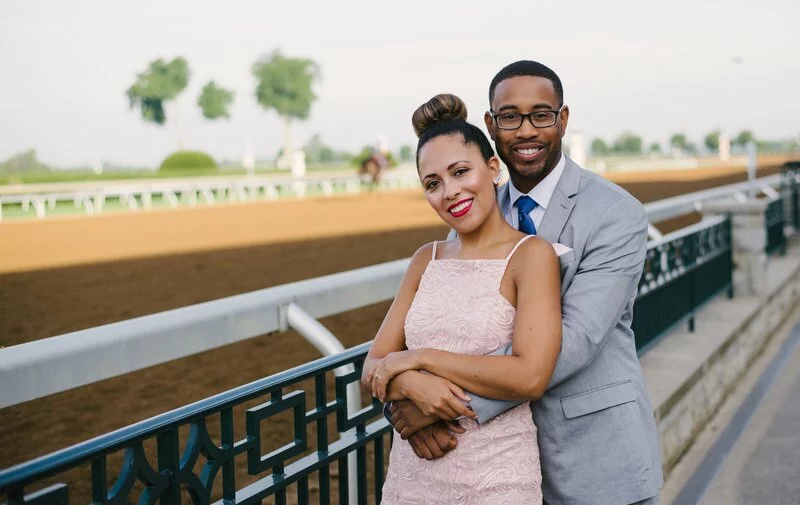 Tell us about the proposal.
Oh boy. Haha! It was my birthday, and we went to Ft. Lauderdale to get away for the weekend. I knew that I wanted to marry him, but I never thought he would propose so quickly. So I wasn't expecting a proposal that soon. We went to dinner at YOLO, and I asked him for his jacket because I was cold. But he refused to take it off! He claimed he was also cold. So instead I asked the server to move us to a table in a warmer area. After we ordered, he stood up and kneeled next to me so we could take a picture. But I didn't realize the server was actually recording. Suddenly he pulled out this ring box from his blazer pocket, and I can't even remember the rest. I started laughing hysterically because I realized why he refused to give me his jacket. And then I said yes!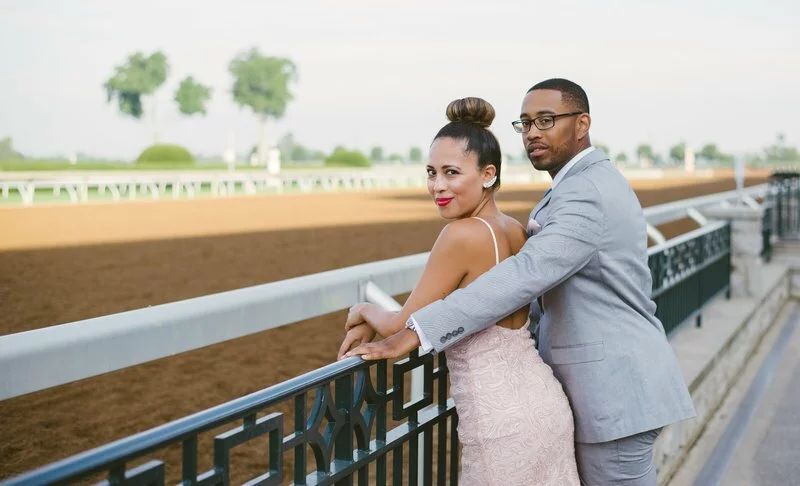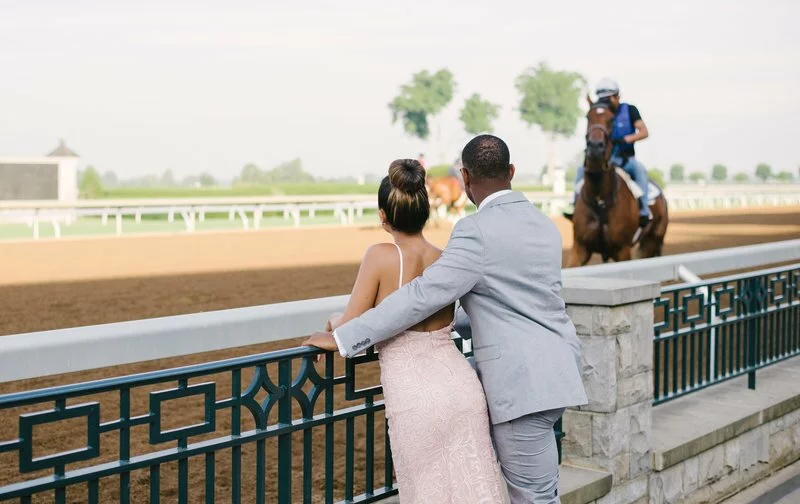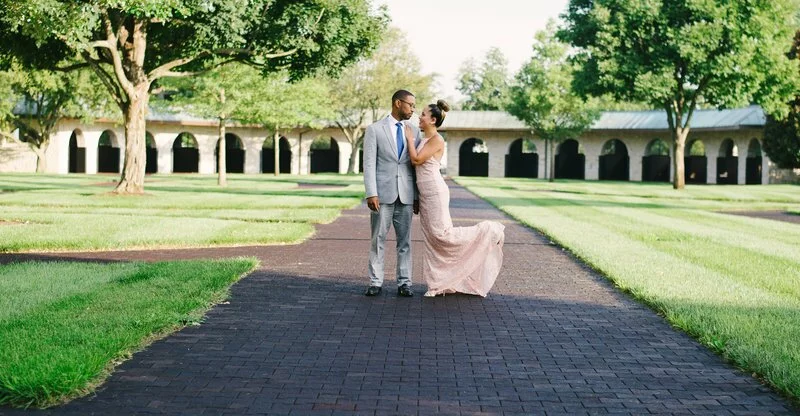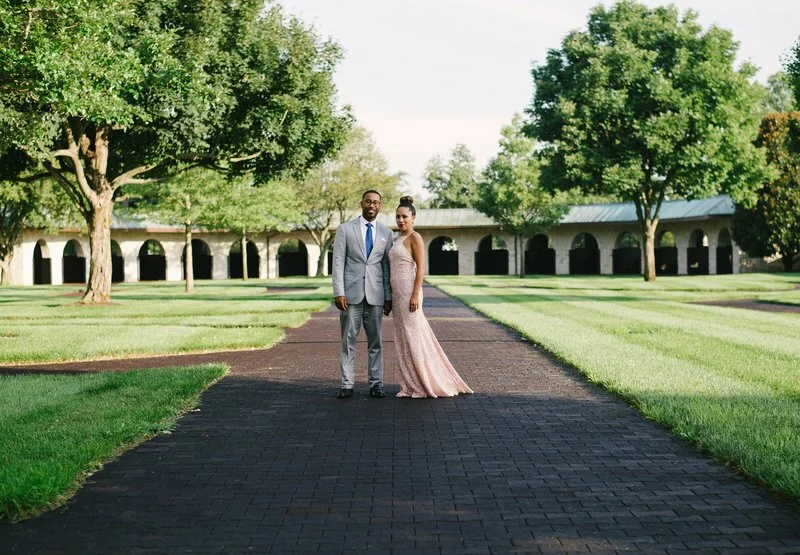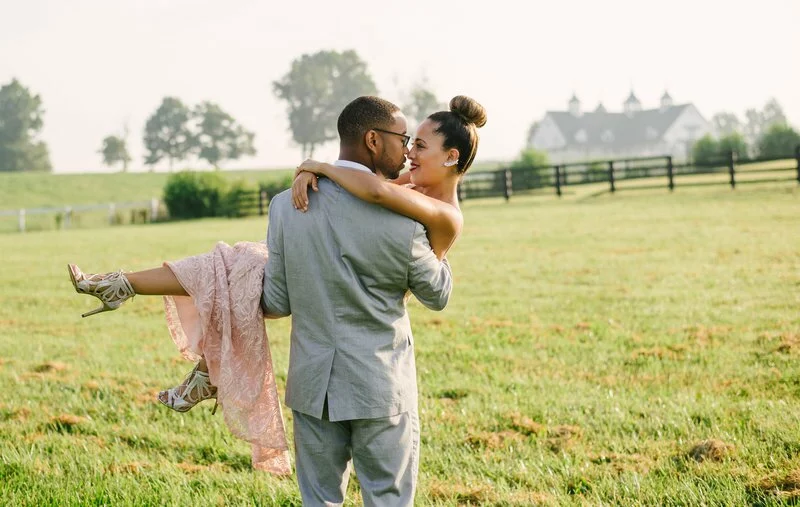 How did you know she was the one? How long had you been planning to propose before you actually popped the question?
I knew after our first date. I called my best friend and told him. Then started working with the jeweler in November 2015, proposed in February, so I guess it was a four-month process. Maribel: The best part is that he called my parents to ask for their blessing the night before he proposed. And my mom took me to the airport the next morning and gave nothing away!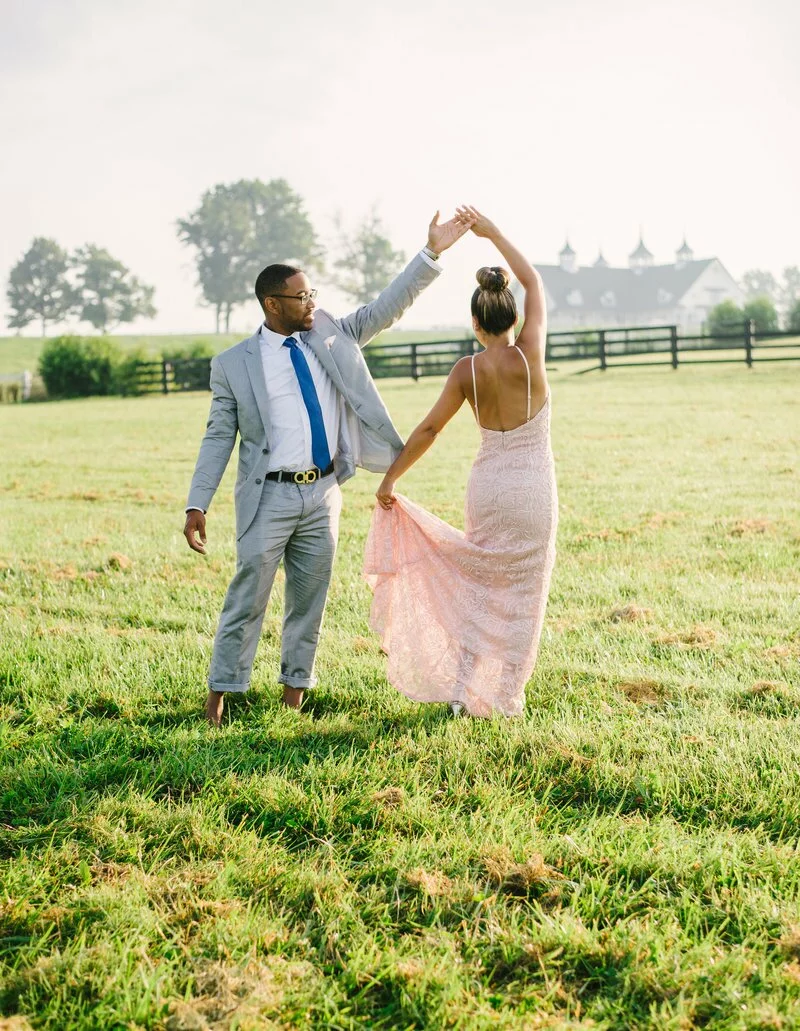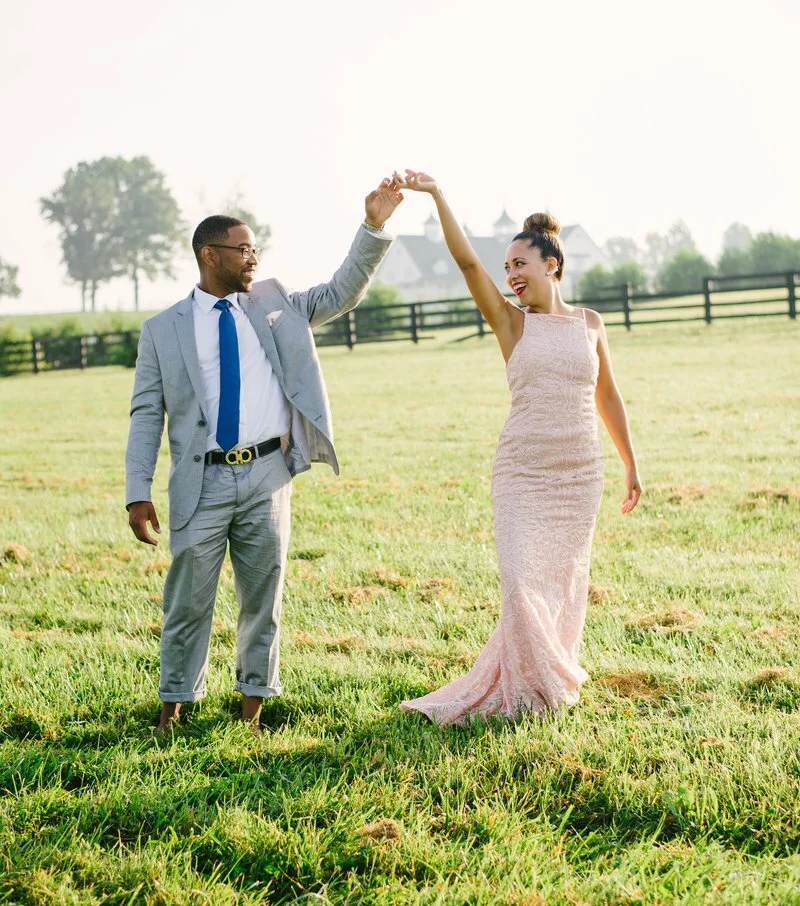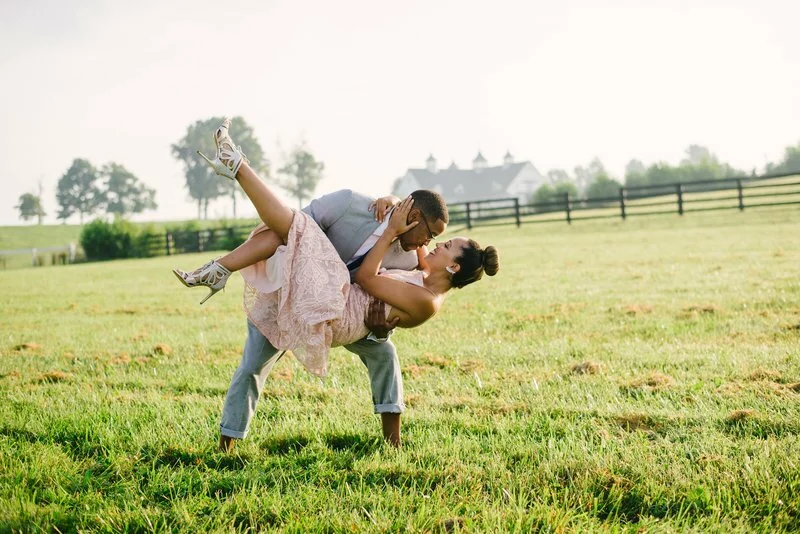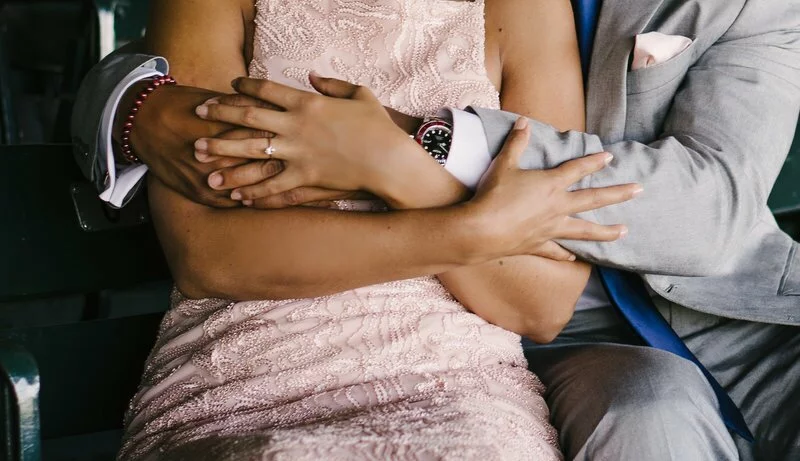 Tell us about the ring!
Umm.. it's gorgeous! It's 100% me. Classic with a twist! An oval cut diamond set on a rose gold band and platinum prongs. It's so sparkly I can't stop staring at it some days. Doug worked with a local place in Columbus called Meyers Jewelers. Great family!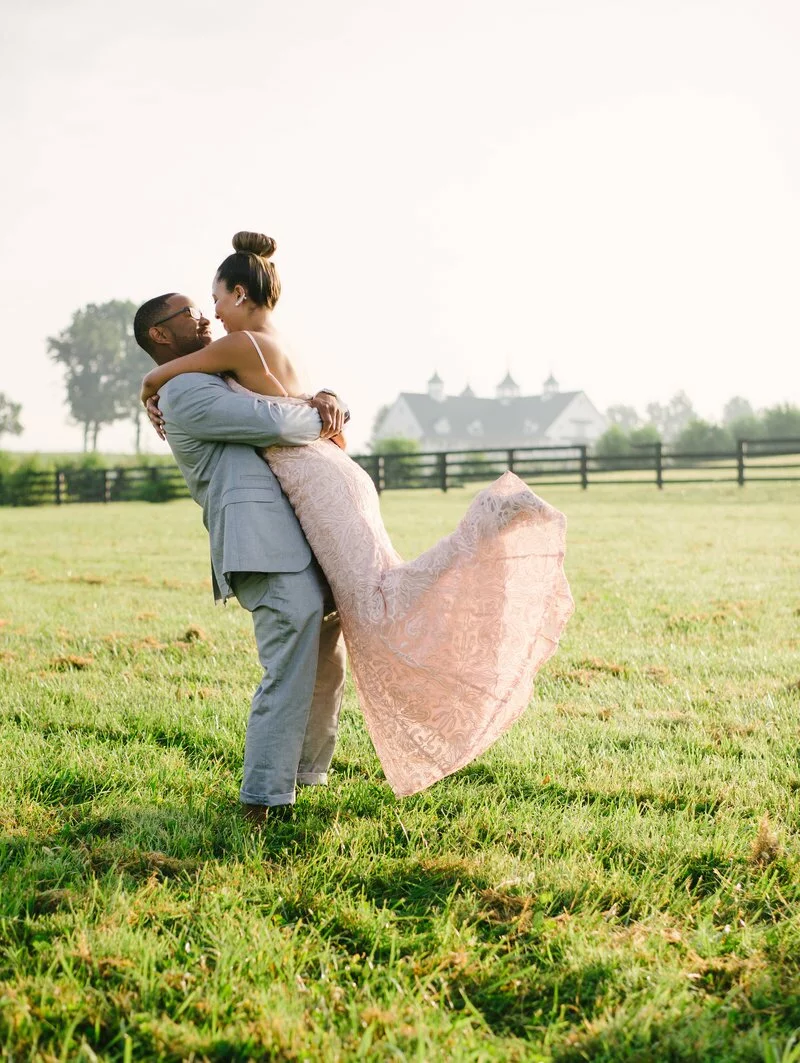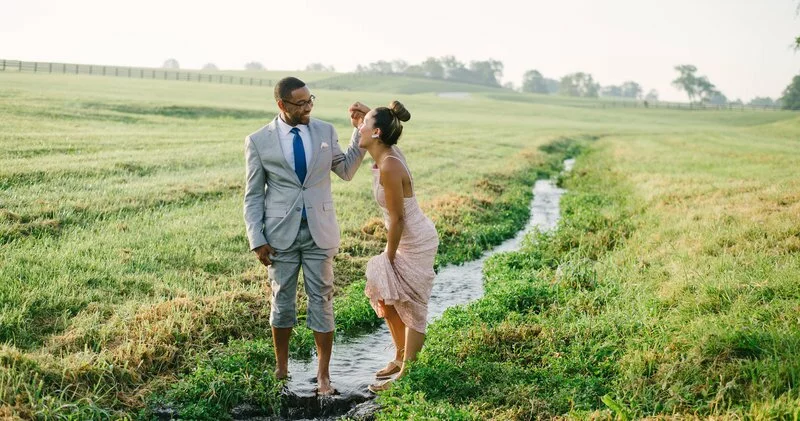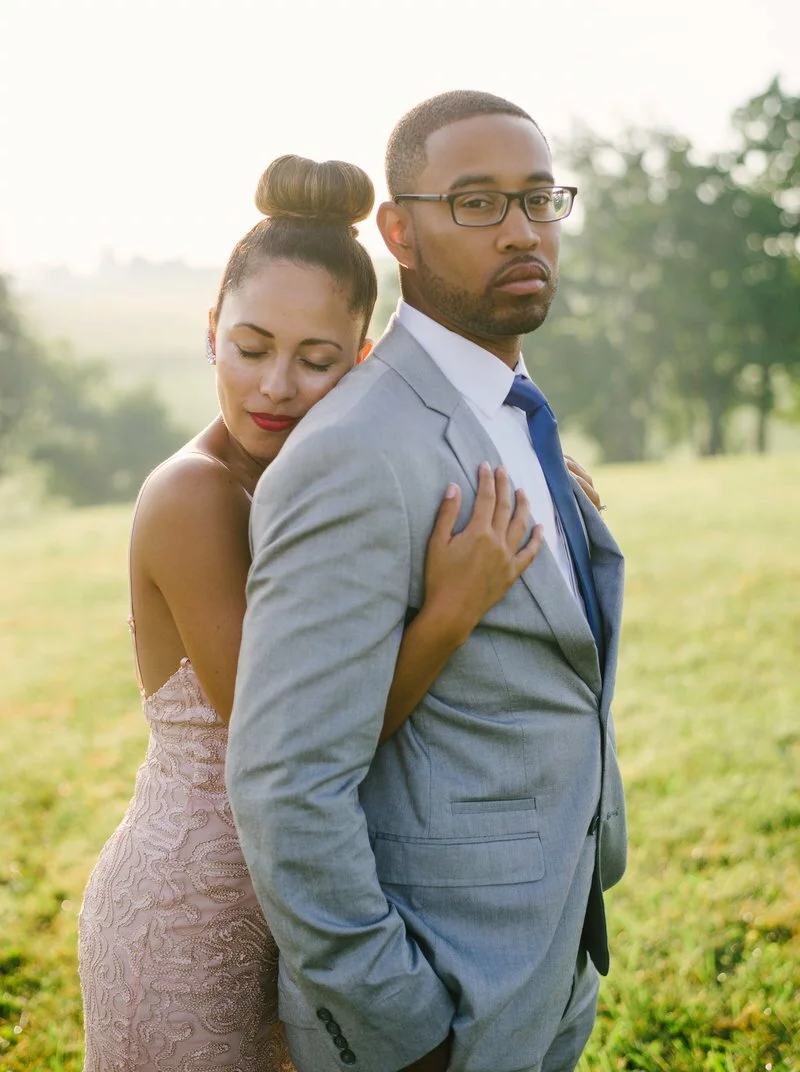 What is your favorite thing about each other?
Doug: She challenges me to be better and pushes me to be confident, and discover new things. Maribel: I love his drive, literally he's an amazing golfer. But seriously, he's not afraid to go after what he wants. Plus he has a great sense of humor.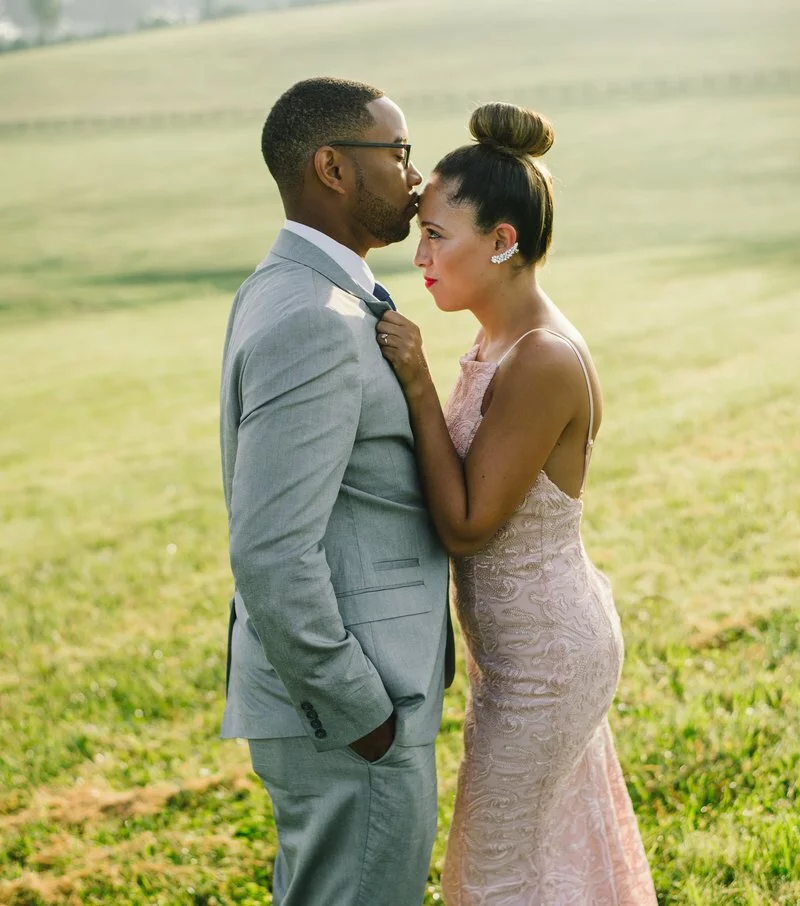 Can you tell us a little bit about your wedding plans so far?
Our wedding will take place outside of Lexington, Kentucky on a family property. And that's as far as we've gotten!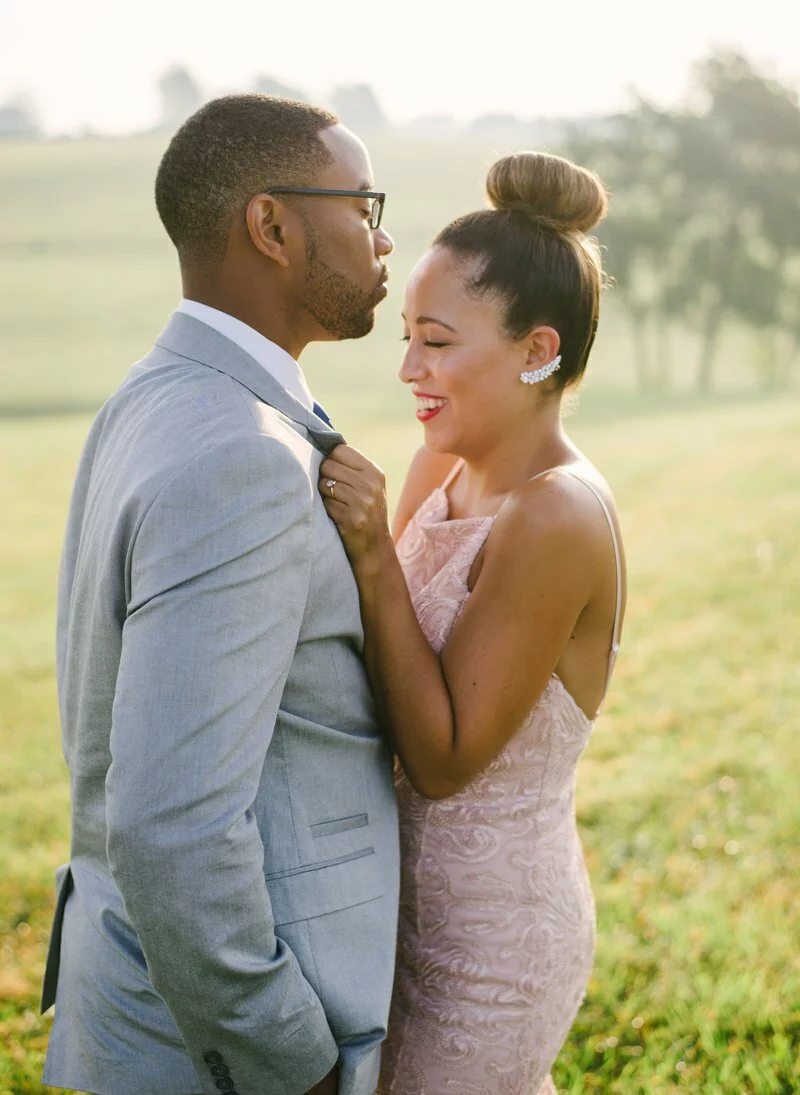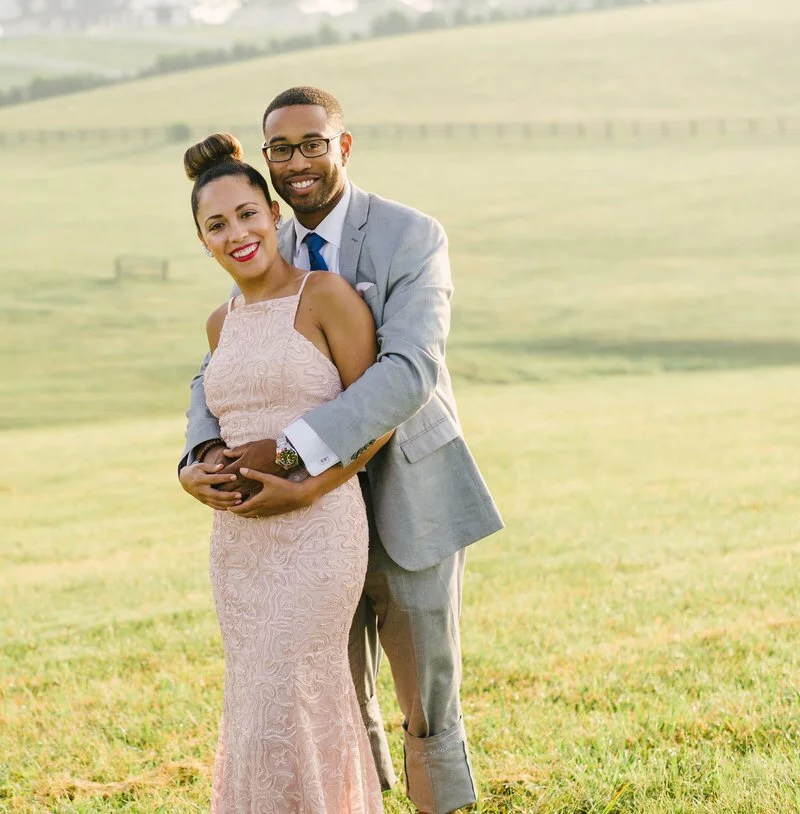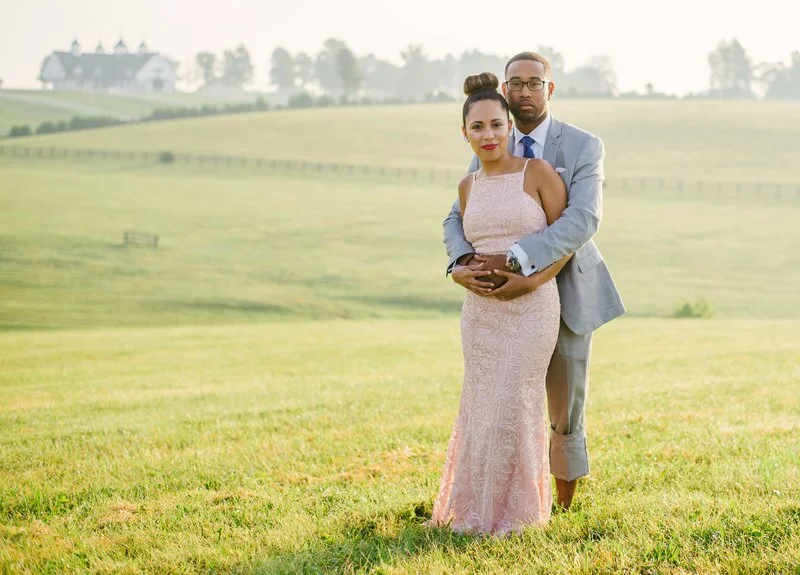 What are you most excited about when thinking about your wedding?
First, saying our vows in front of everyone we cherish. Second, blending our families. Two different cultures and two languages = great food and music. It's going to be awesome!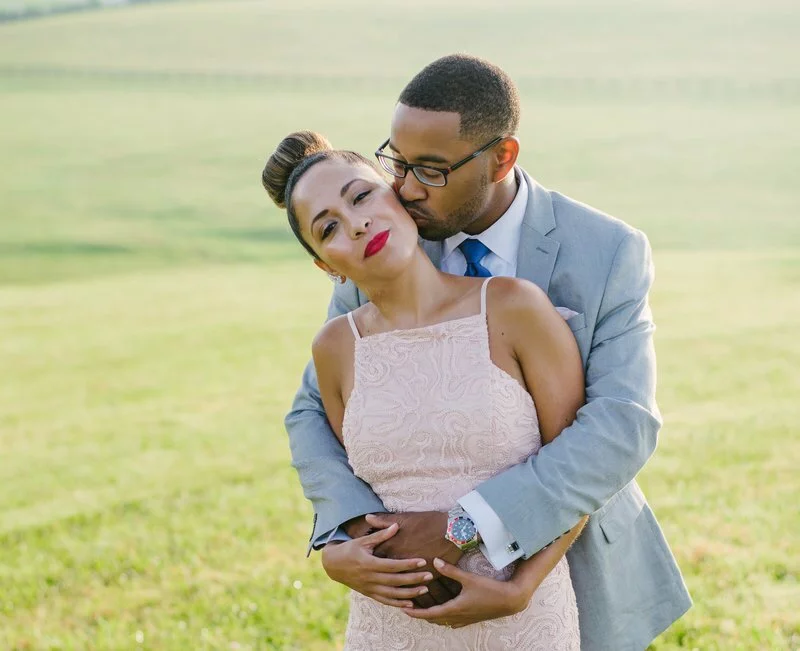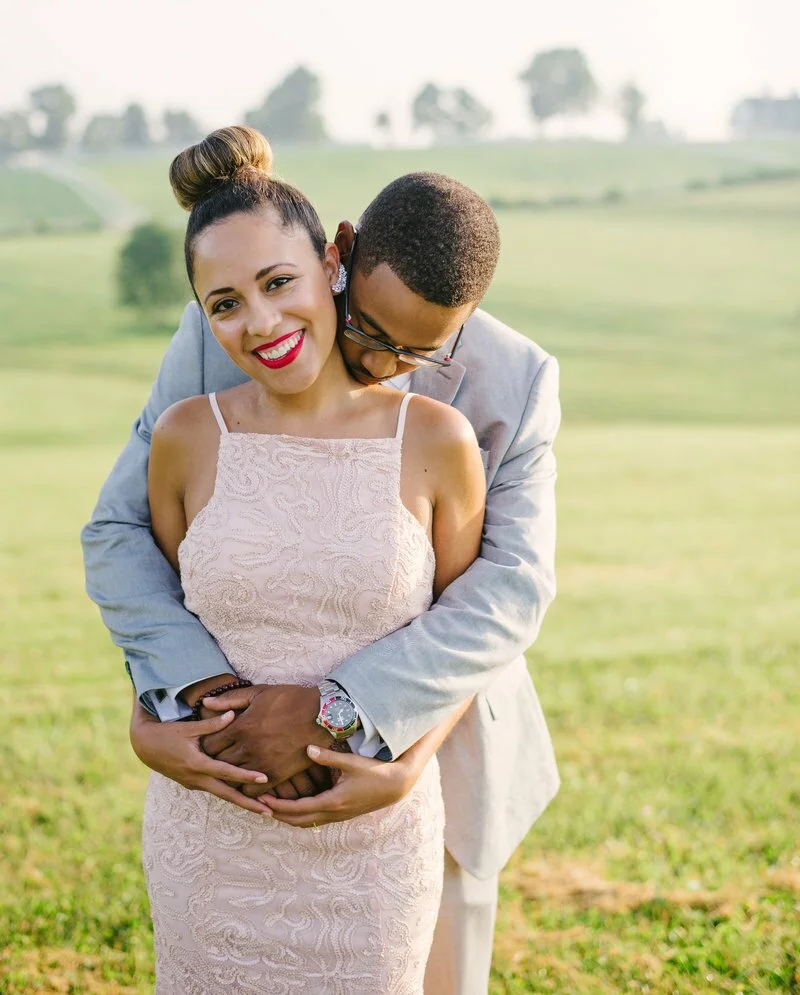 What was the inspiration behind your engagement photo shoot? Where did you have your pictures done and why did you choose it?
The inspiration behind the photos Kalli took is "classic Kentucky". Our wedding is going to be about celebrating both our heritages, Doug is from Kentucky, I'm from Mexico. But we also want to showcase what KY has to offer. This is why we chose the Historic Manchester Farm barn as one of our key backdrops. Those shots Kalli took, were worth the treck through the wet grass at 8 o'clock in the morning. The light was perfect!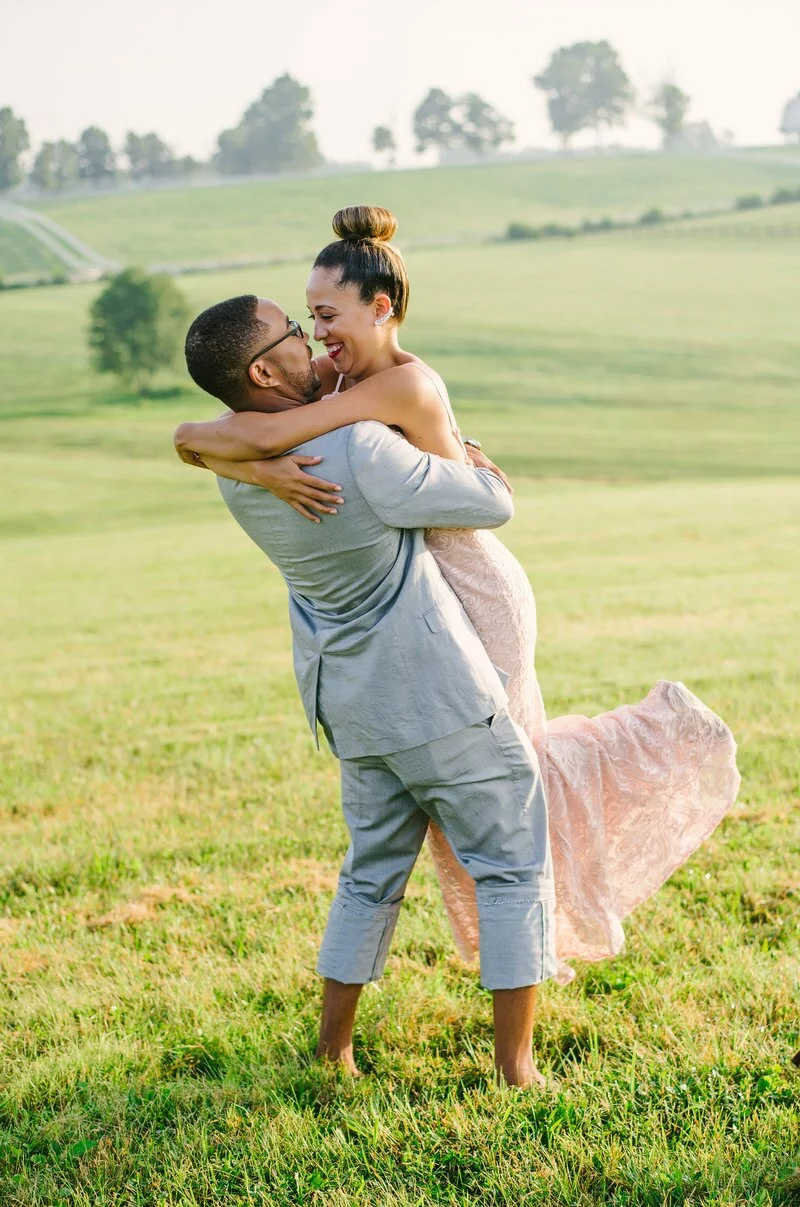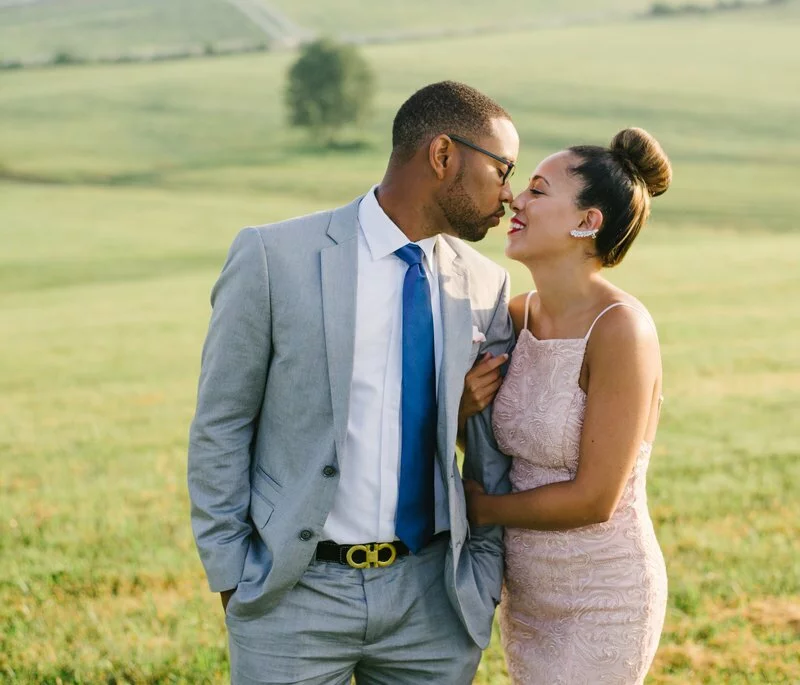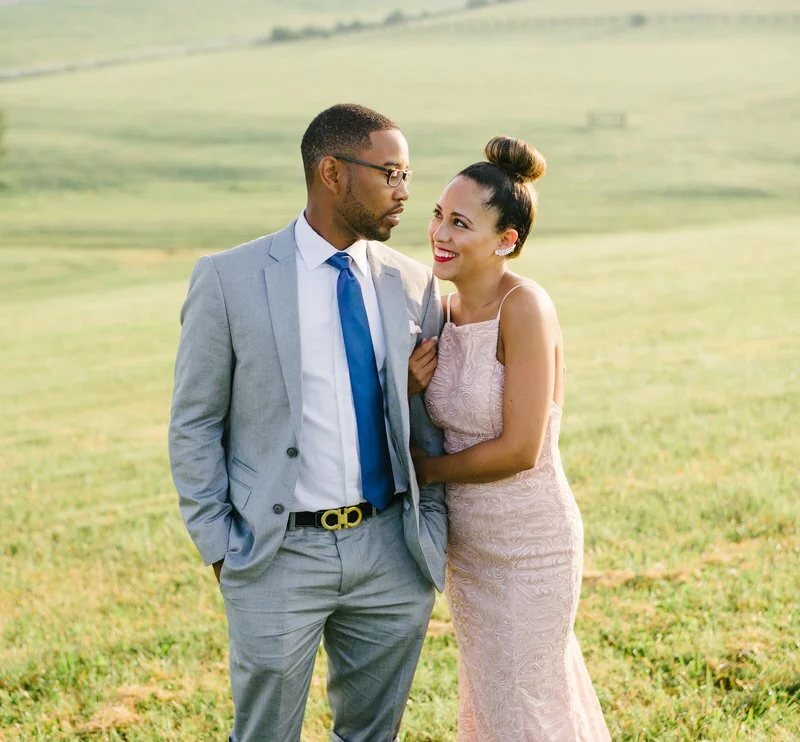 Photographer: Kalli Elizabeth Photography