Over the past few weeks we have featured a look of jaw-dropping winter weddings. However, Felicia and Jared's Mountain Resort Marriage is the first one to have rides up the mountain in a ski-lift complete with a crazy fun slide down! This duo met through Tinder and are an outdoor-loving match made in heaven.
The bright pops of color from the stunning floral arrangements paired with the dusty purple bridesmaid dresses complimented the surrounding mountains perfectly! Felicia wore a gorgeous mermaid style gown with the most gorgeous lace straps and a full tulle and lace skirt! And then she chose to switch into a second dress to wear during the reception so that she could break out her best dance moves. The couple even had guests help them design matching snow boards as a guest book alternative. How unique is that?!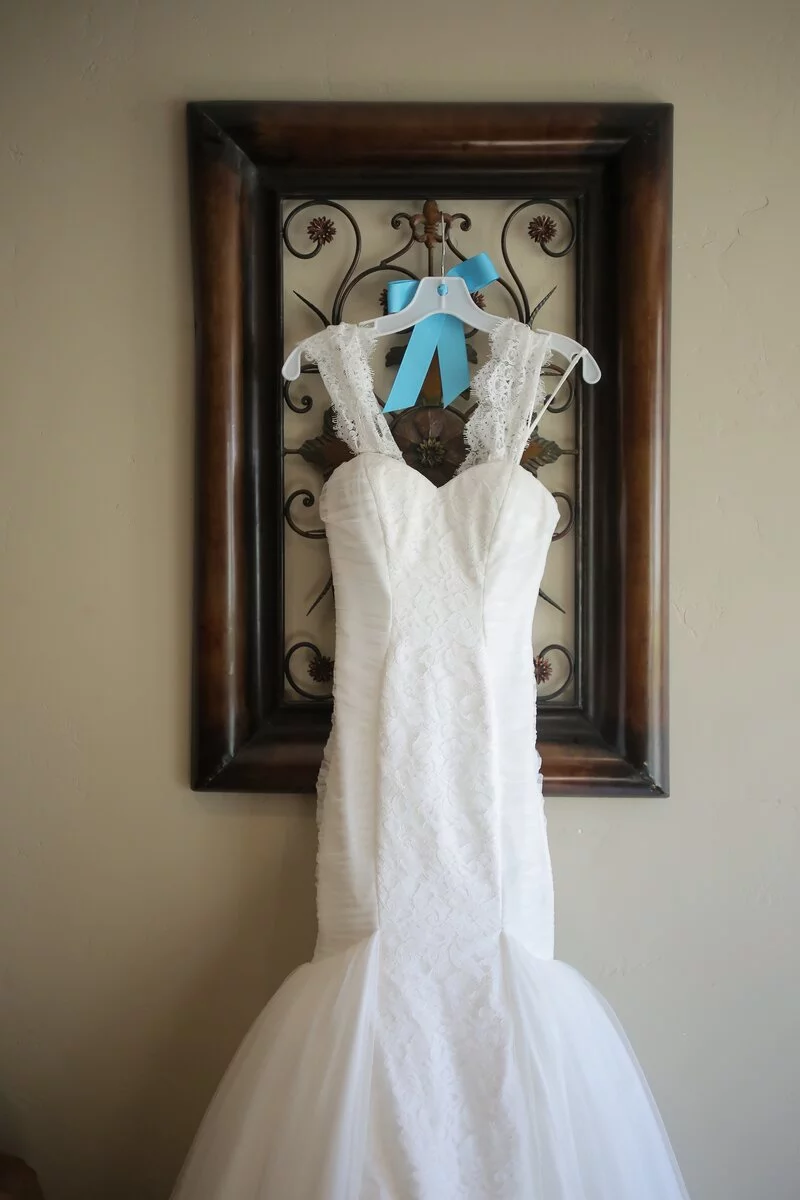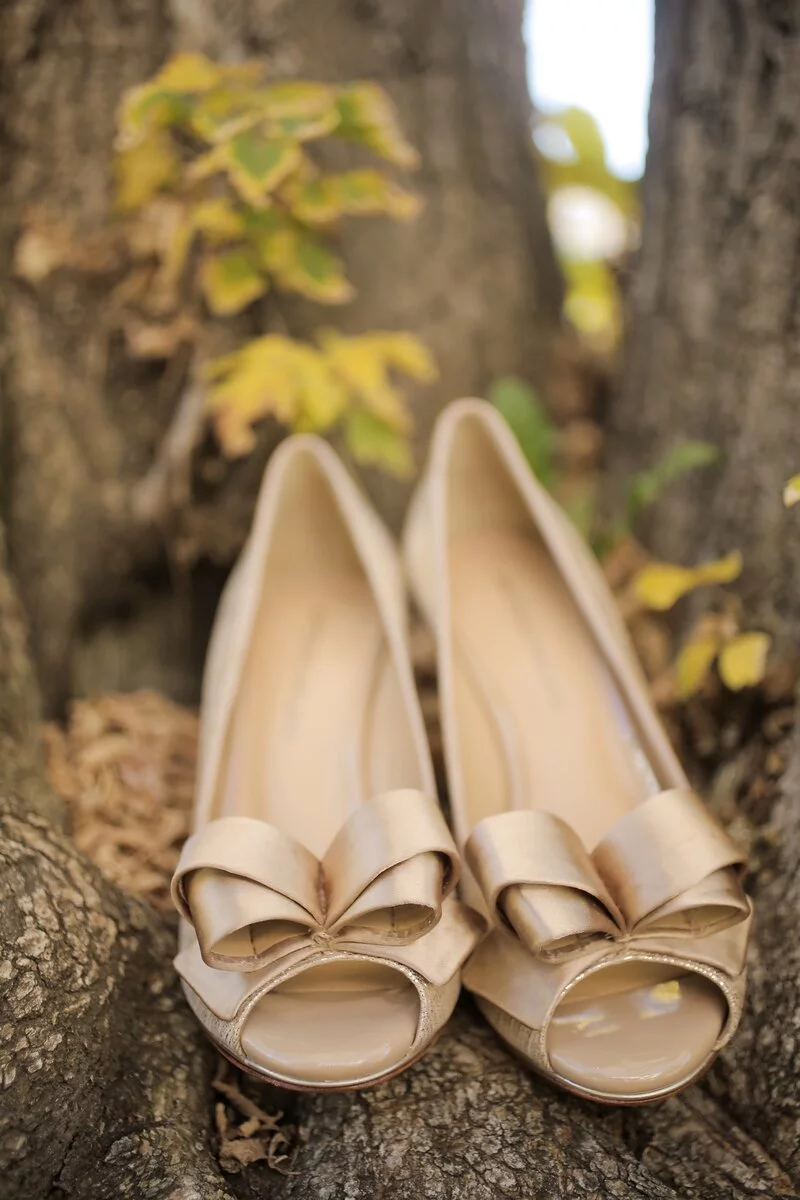 Who proposed marriage and how did that proposal happen?
In Santorini Greece. It was a perfect fairy-tale. Overlooking the ocean through a natural heart shape carved out in the rock. Jared for down on one knee with a bouquet of helicrysm, said the most beautiful words I'd ever heard and asked me the big question. Of course I said yes. And my future stepson, Campbell came and put the ring on my finger.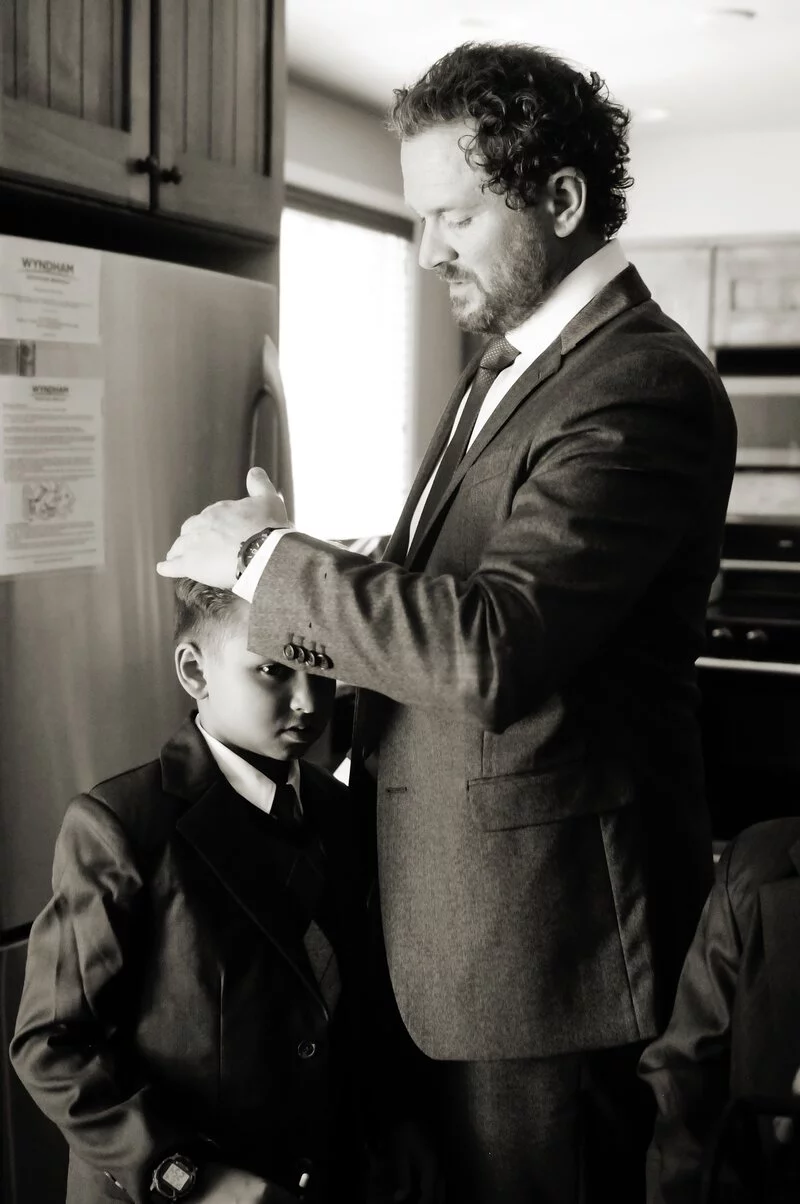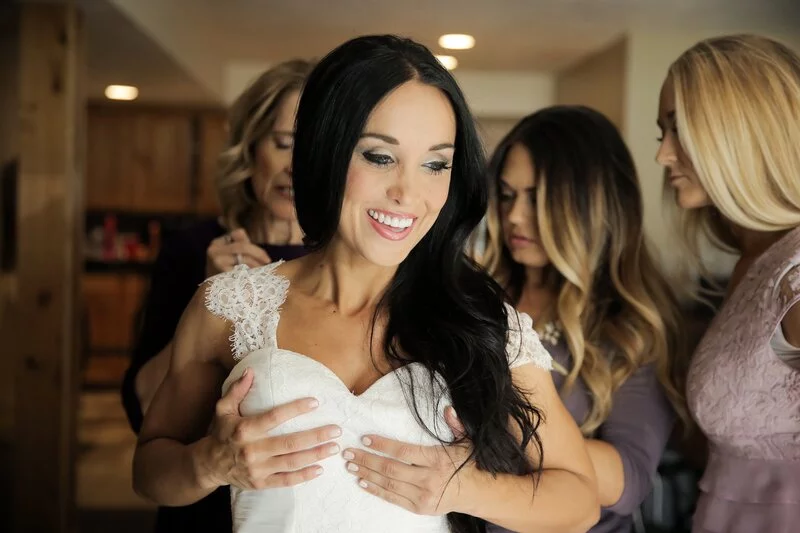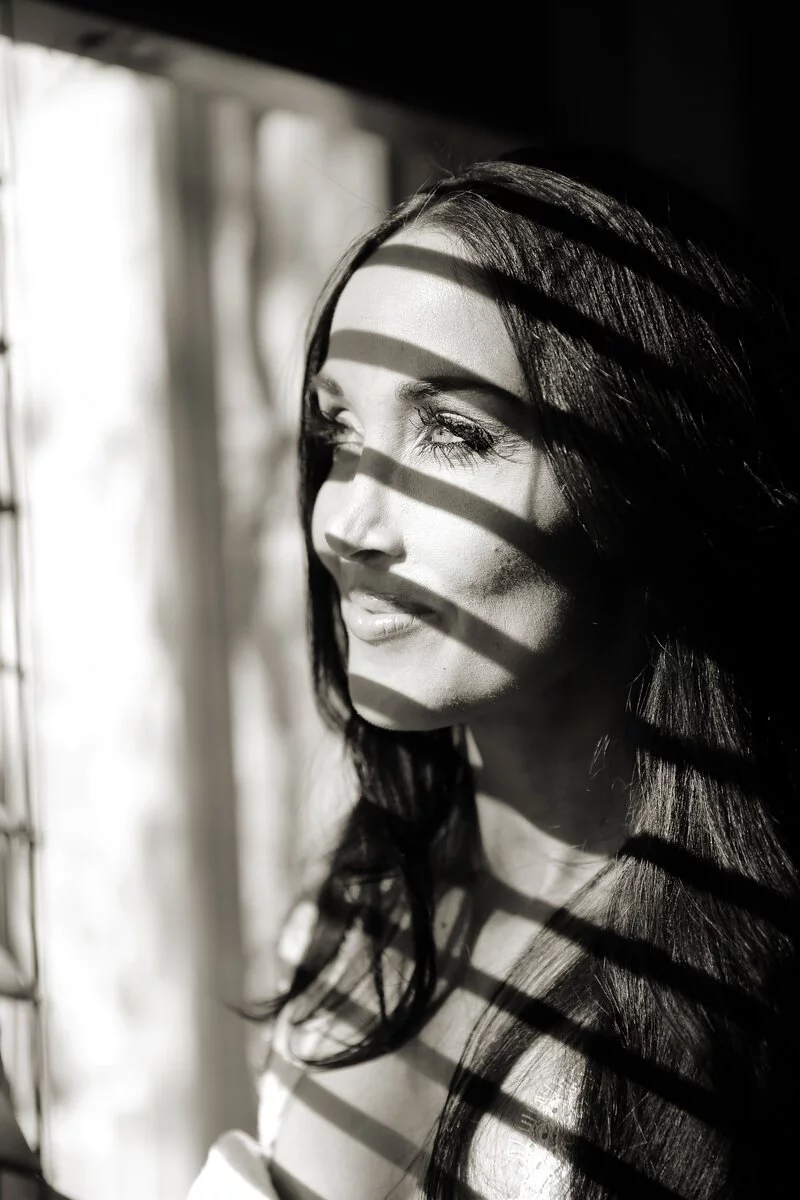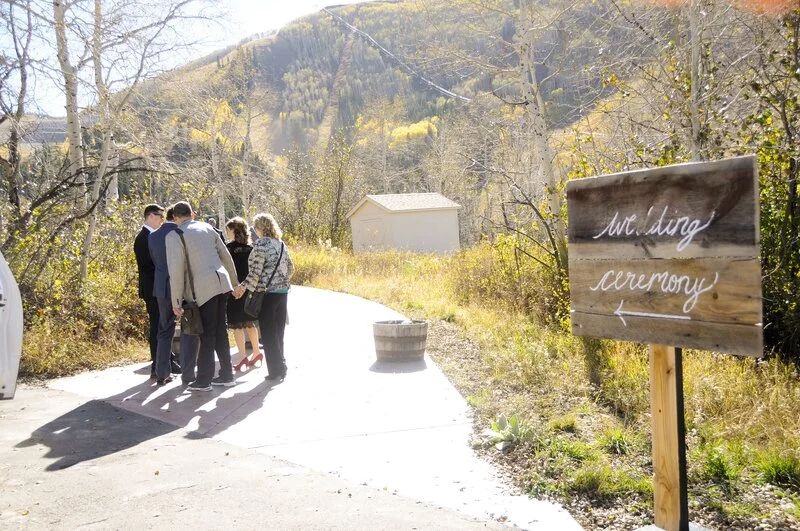 Did you do a First Look before the ceremony?
No we didn't. A big part of why is lack of time. But the main reason is I thought it would be more special and sentimental for him to see me for the first time walking down the aisle. No regrets. When I saw the look in his eyes and smile on his face there couldn't have been a better moment for him to see me.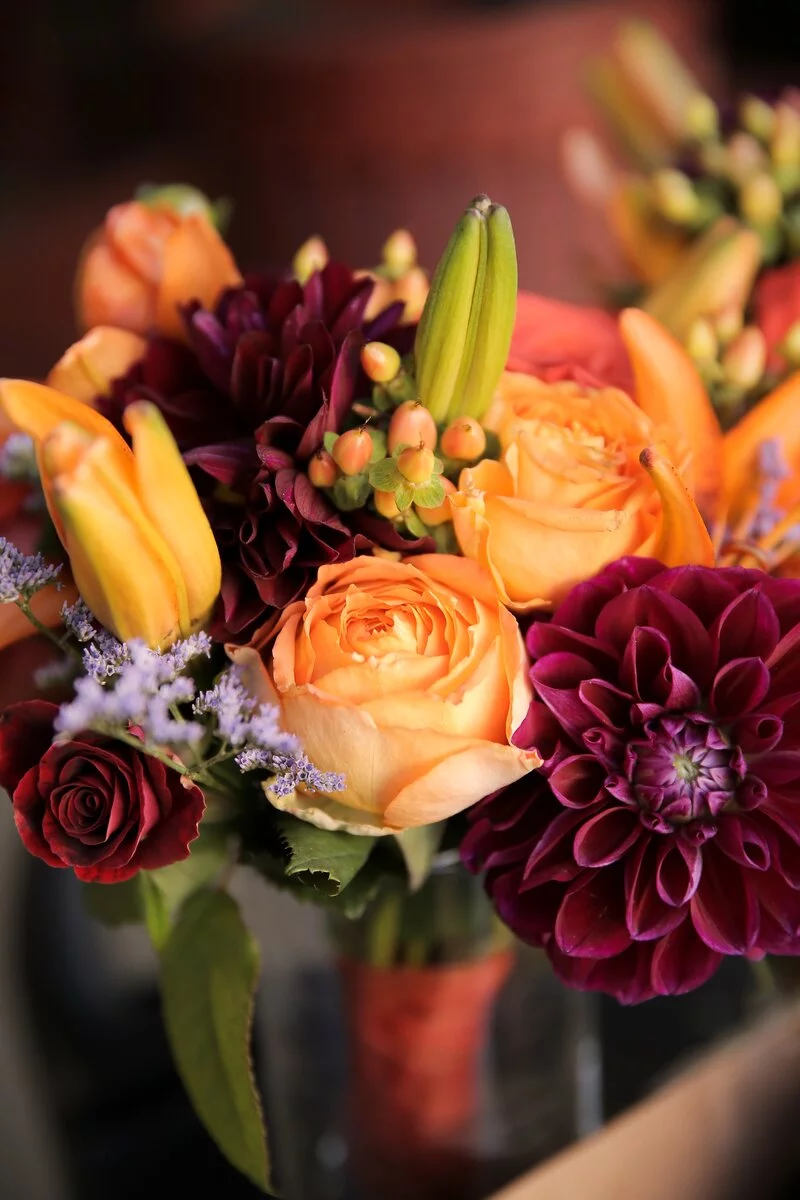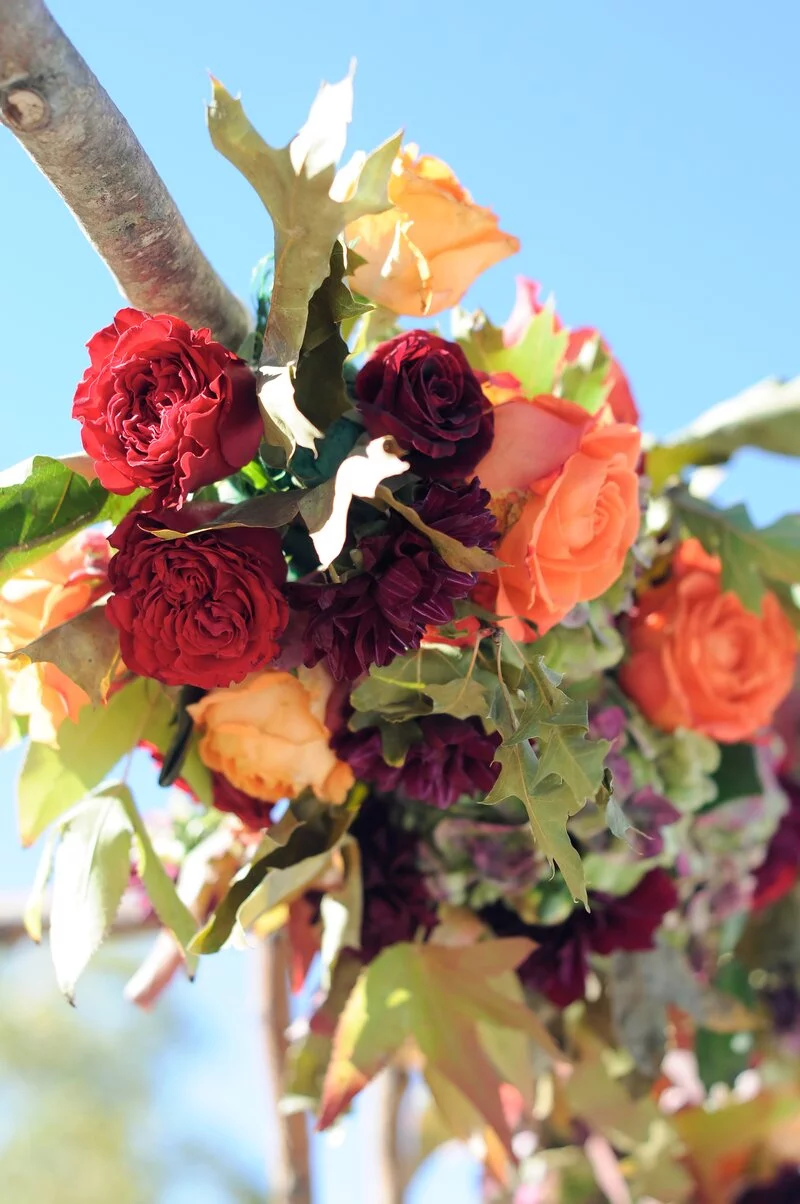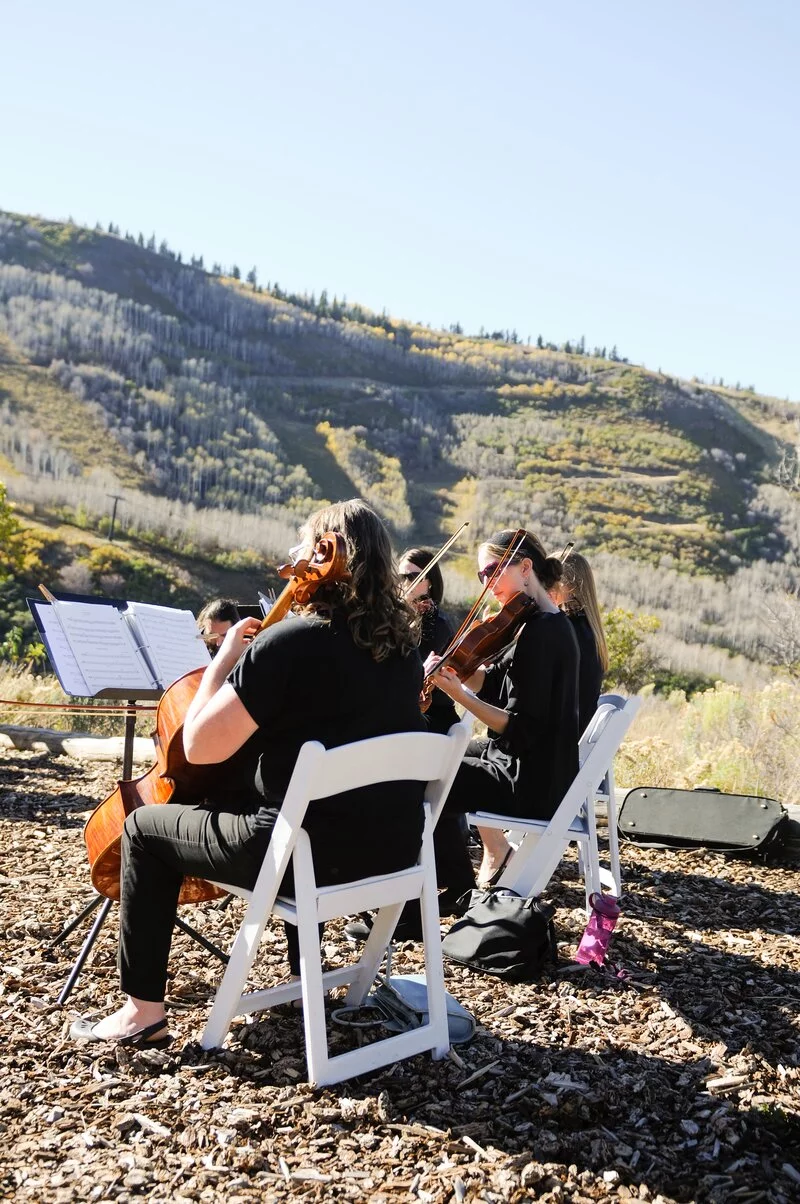 What inspired the wedding day outfits?
The landscape. I wanted bright flowers and colors that would pop and stand out against the mountainous backdrop.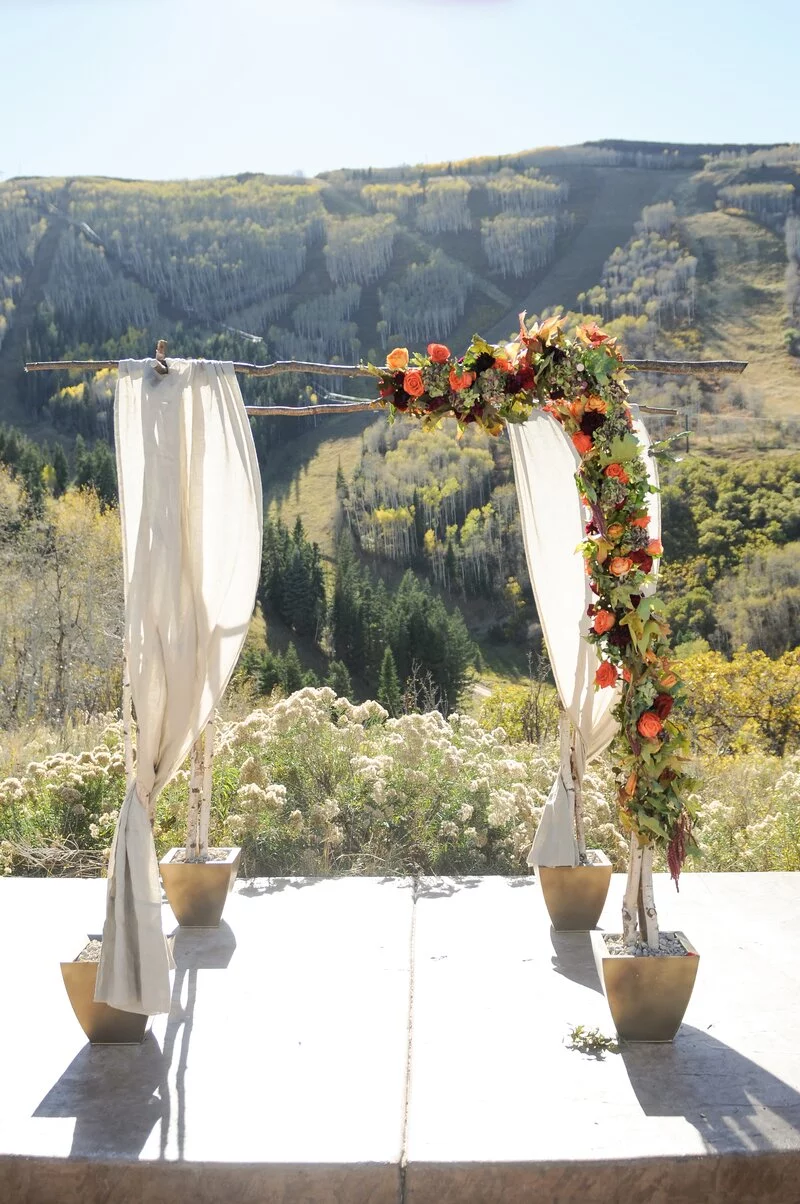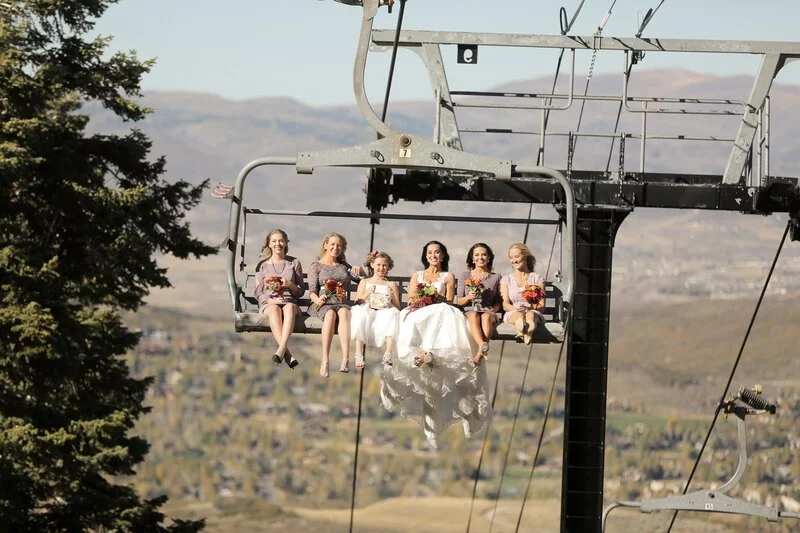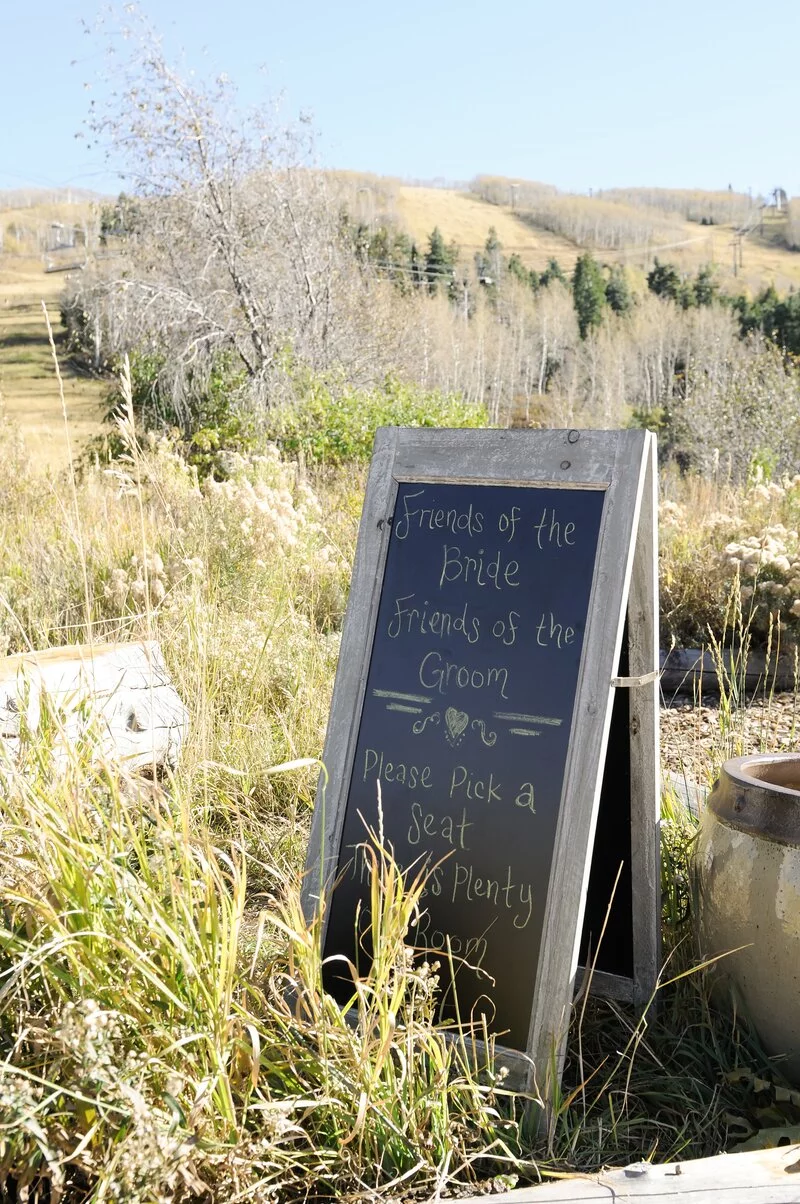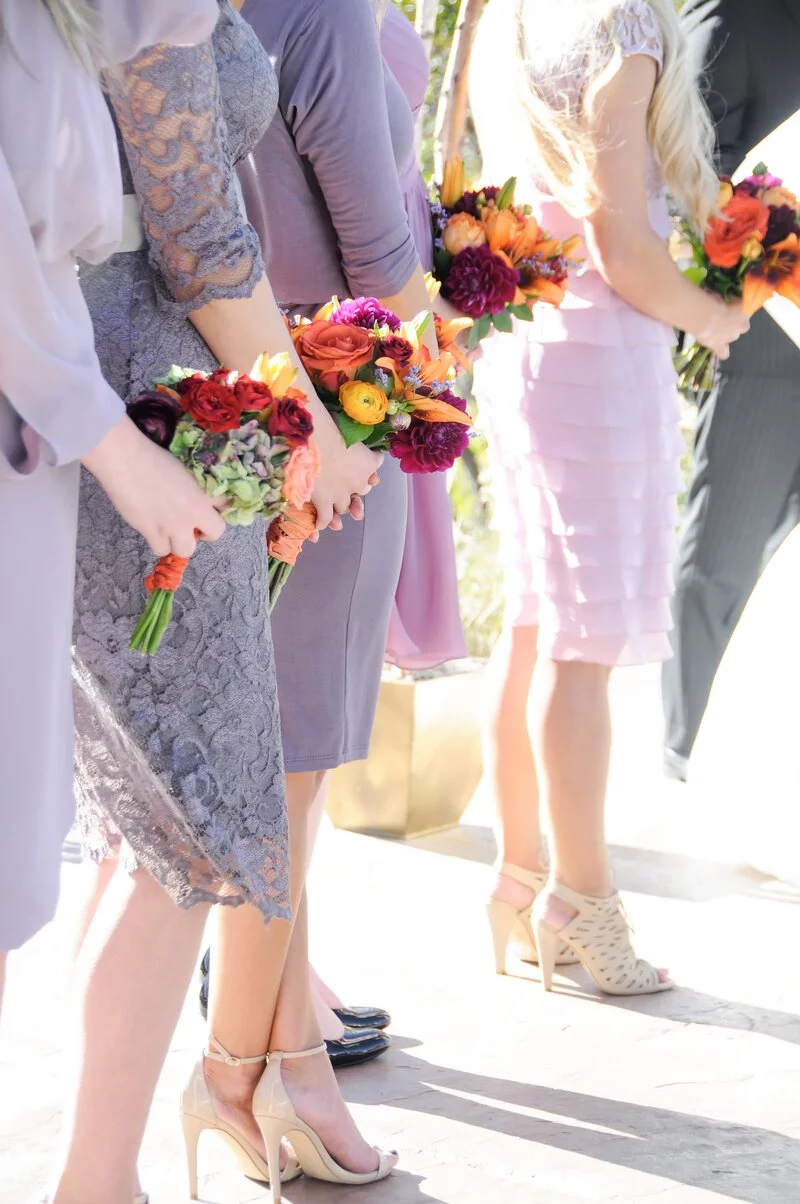 Why did you pick this location for your ceremony?
When we got to the top and took a look around- there was no where that compared. We were completely surrounded by beautiful mountains with nothing else in site. And then it was such a cool and unique experience to have the guests take the Alpine slide down from the ceremony.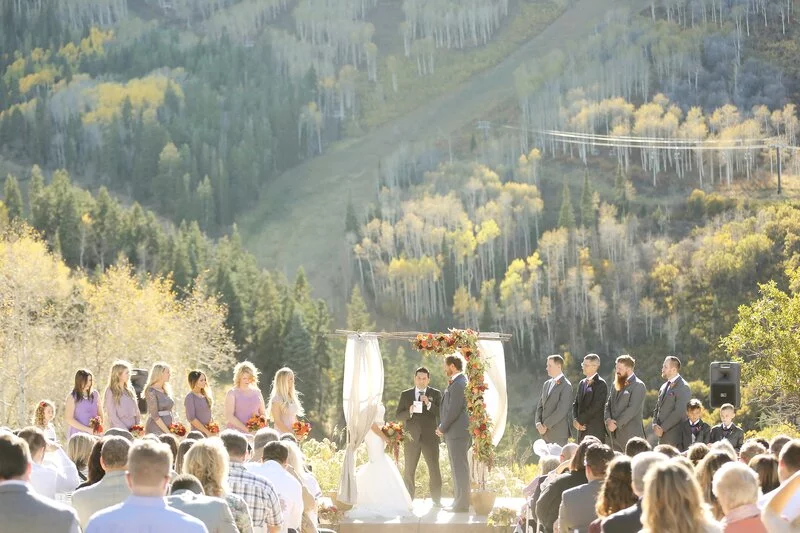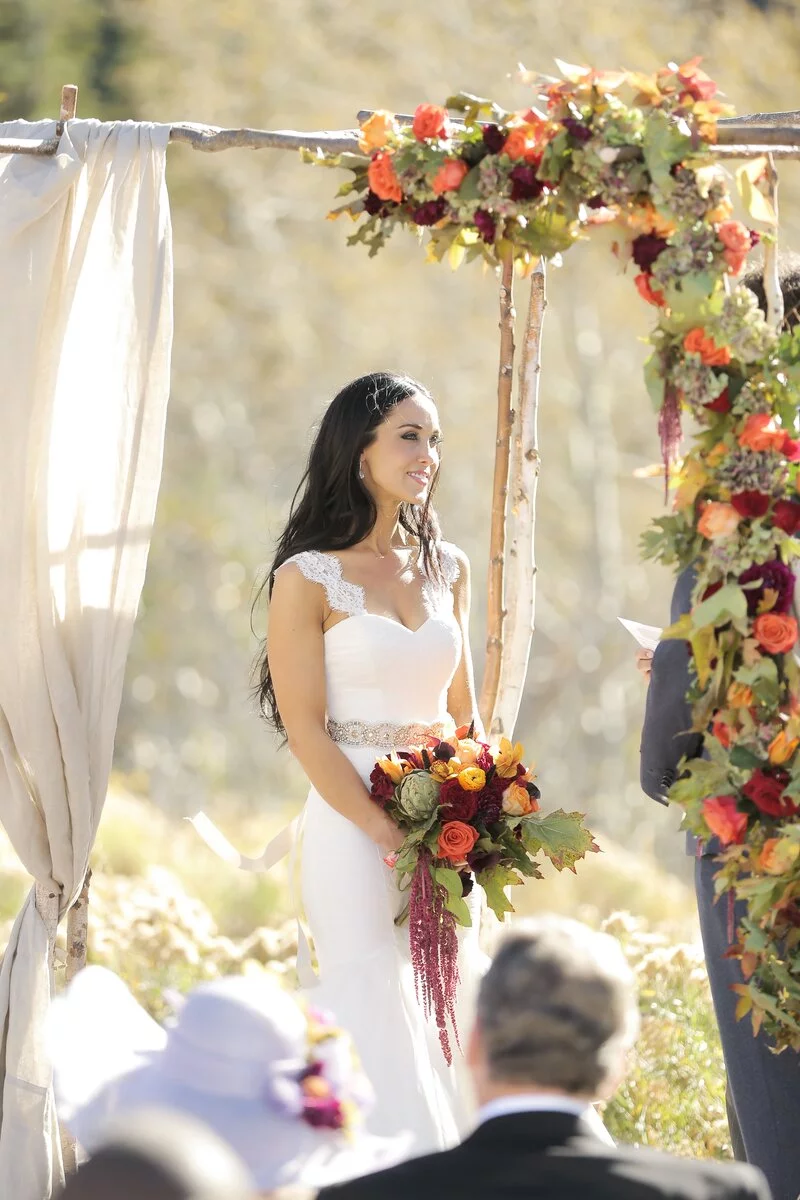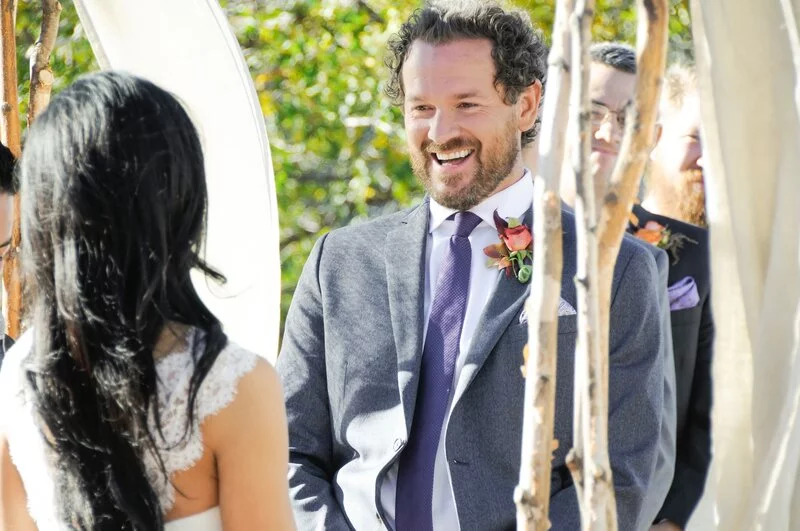 Favorite Ceremony Memory?
Definitely the vows. I was a nervous wreck but hearing Jared's was something I will never ever forget. He got emotional and touched me so deeply with his words.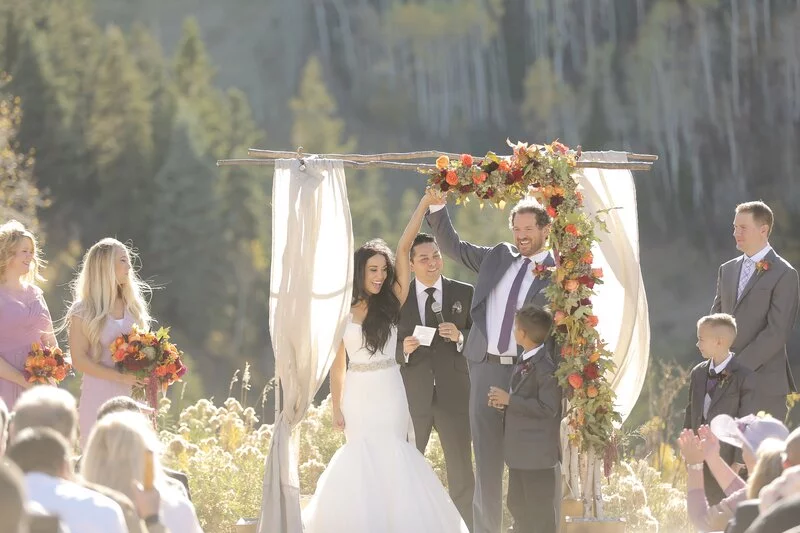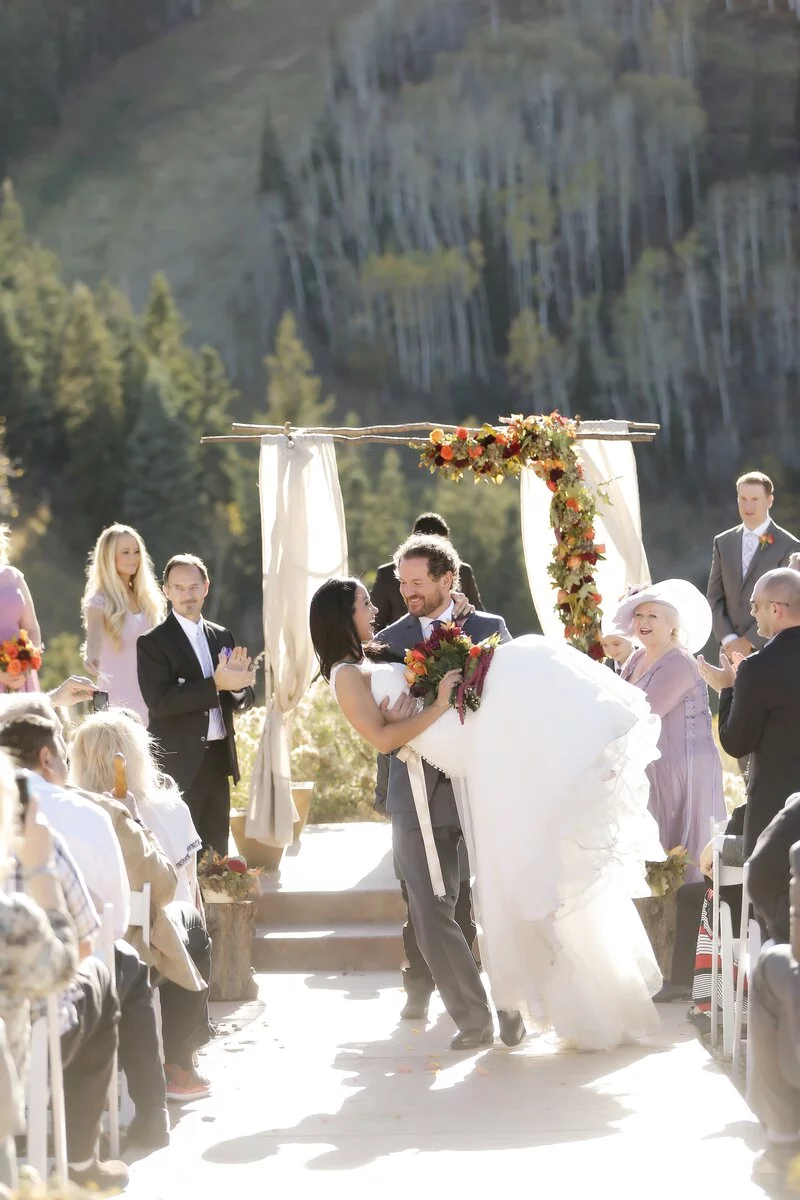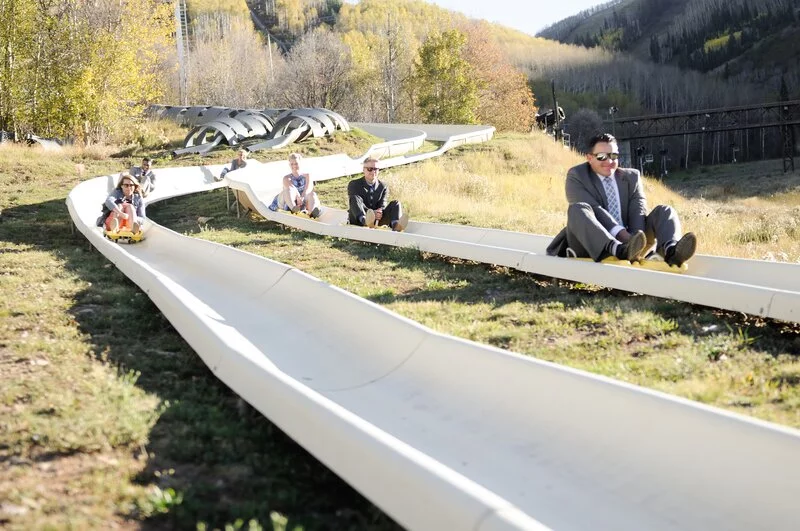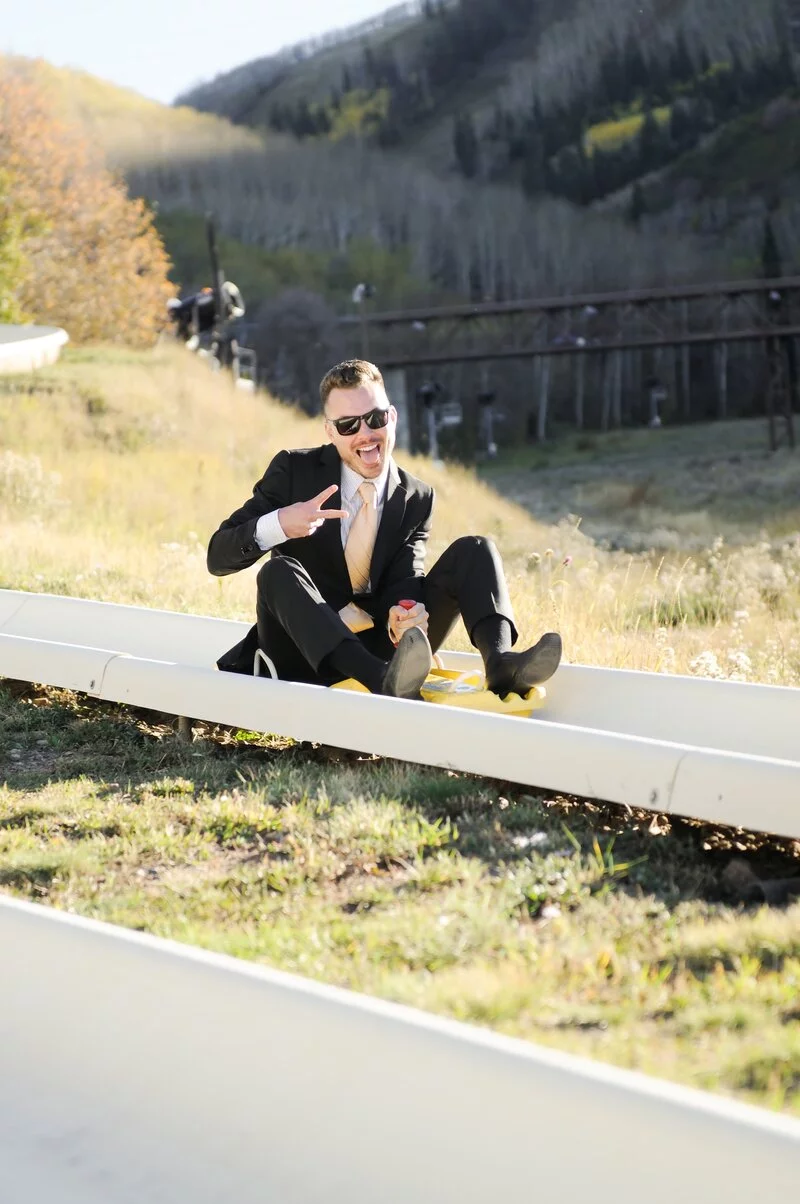 Were there any DIY projects? 
Most of the decor outside of the flowers… Was all me. I was inspired from Pinterest but I did a ton of searching to find all the pieces. Ordered a lot from etsy and online. Also, we put stuff together from Hobby Lobby.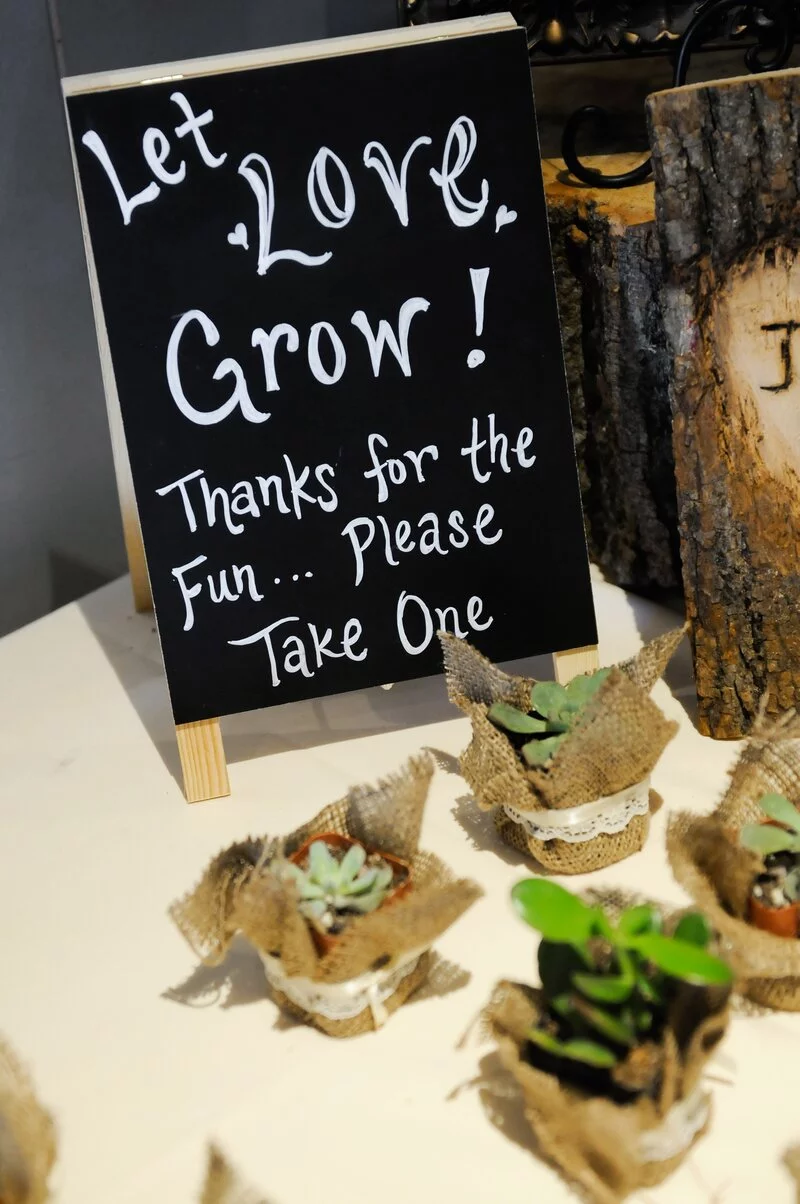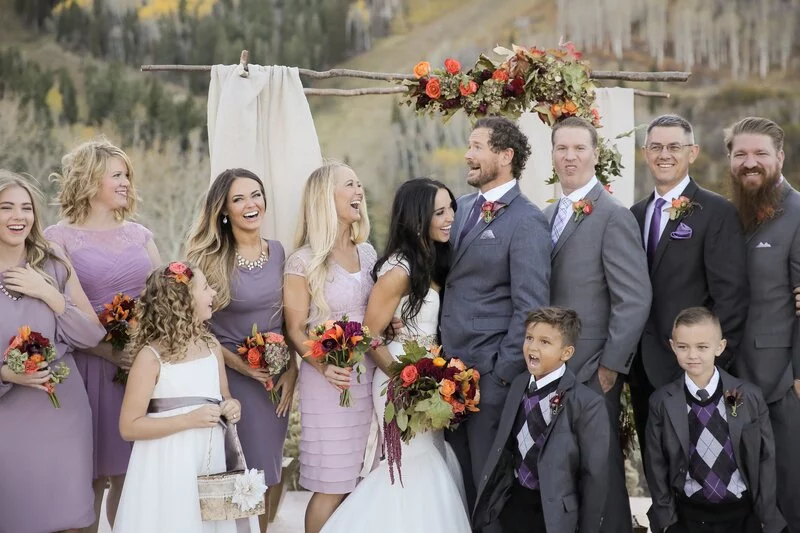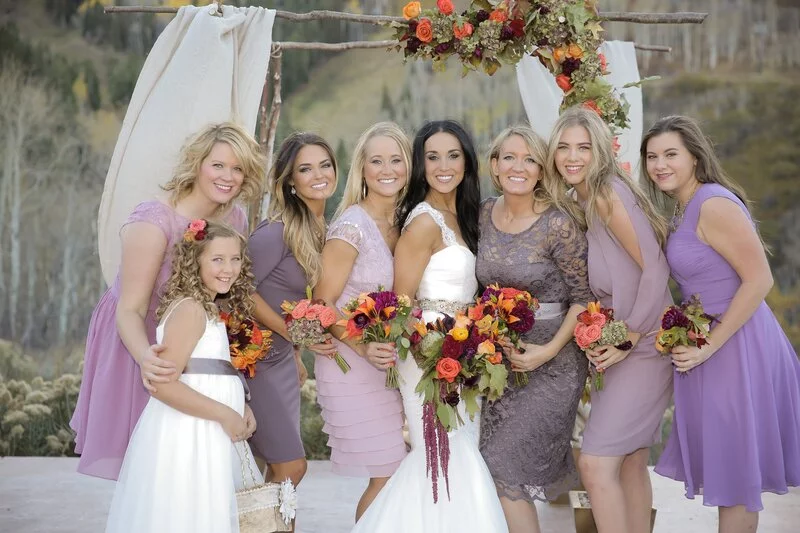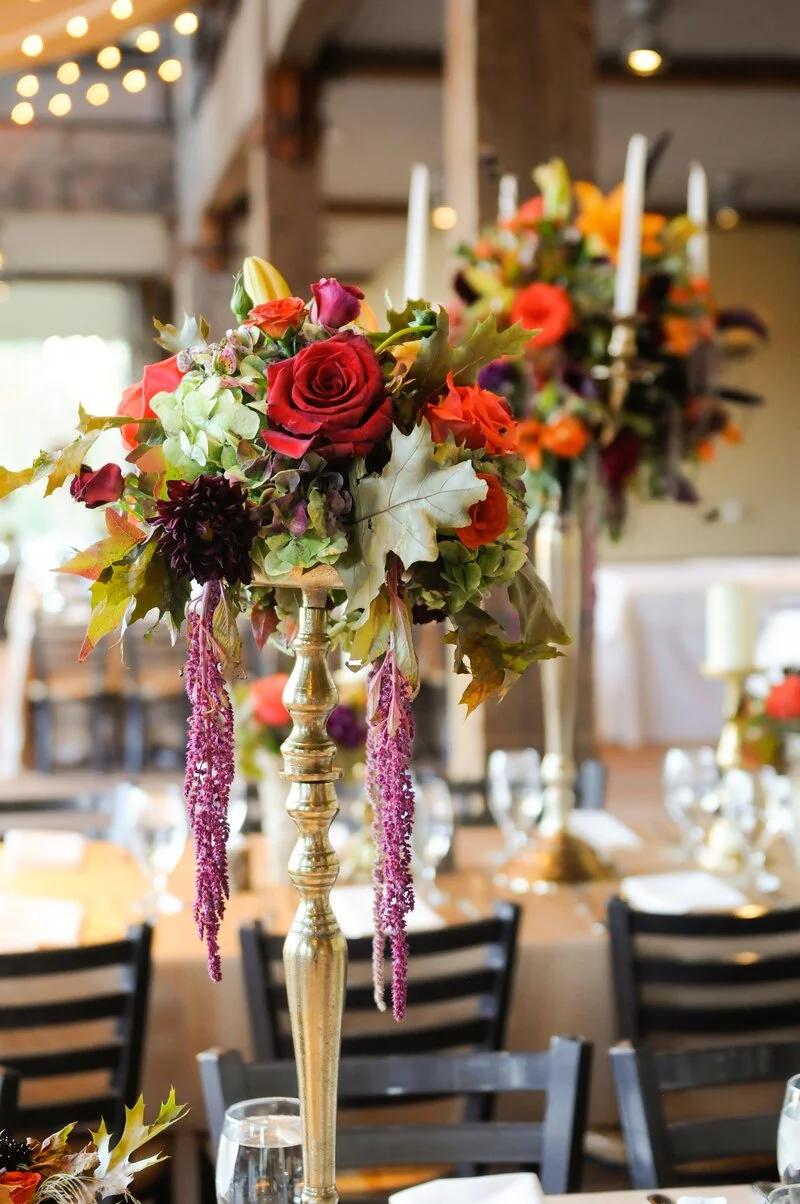 Talk to me about the decor!
I absolutely loved the flowers! The bright colors was such a breathtaking contrast with the fall landscape. Sax Romney did all my flowers. Hoopes weddings gave me Ellie to set up the rest. She was great! I found most of the woodsy additions on Etsy! I wanted a lot of lighting as well. We also wanted it to be very personal…. The snowboards were fun- we had our guests design and sign them as they came in.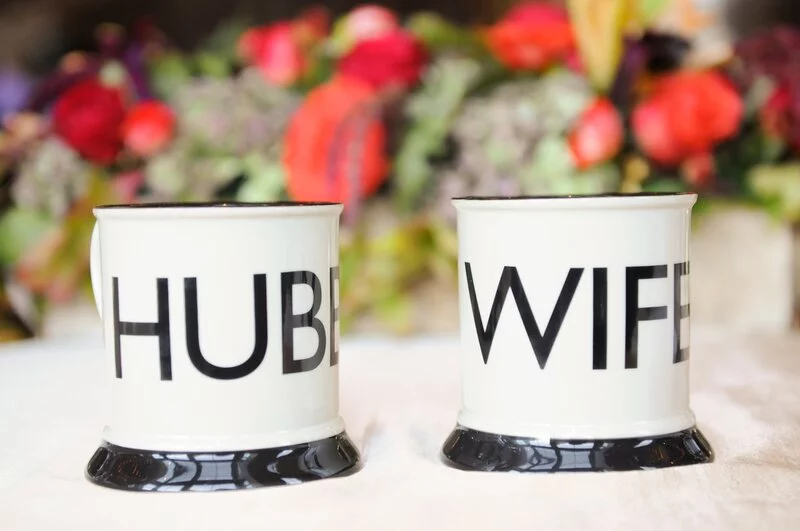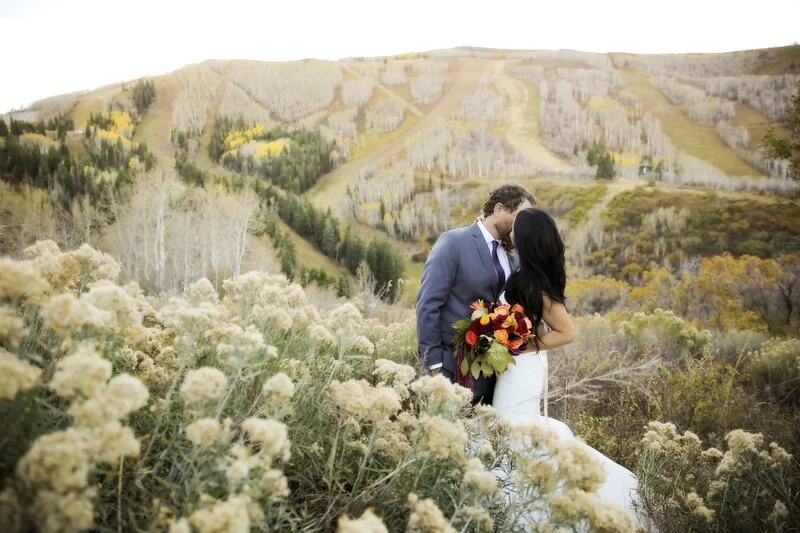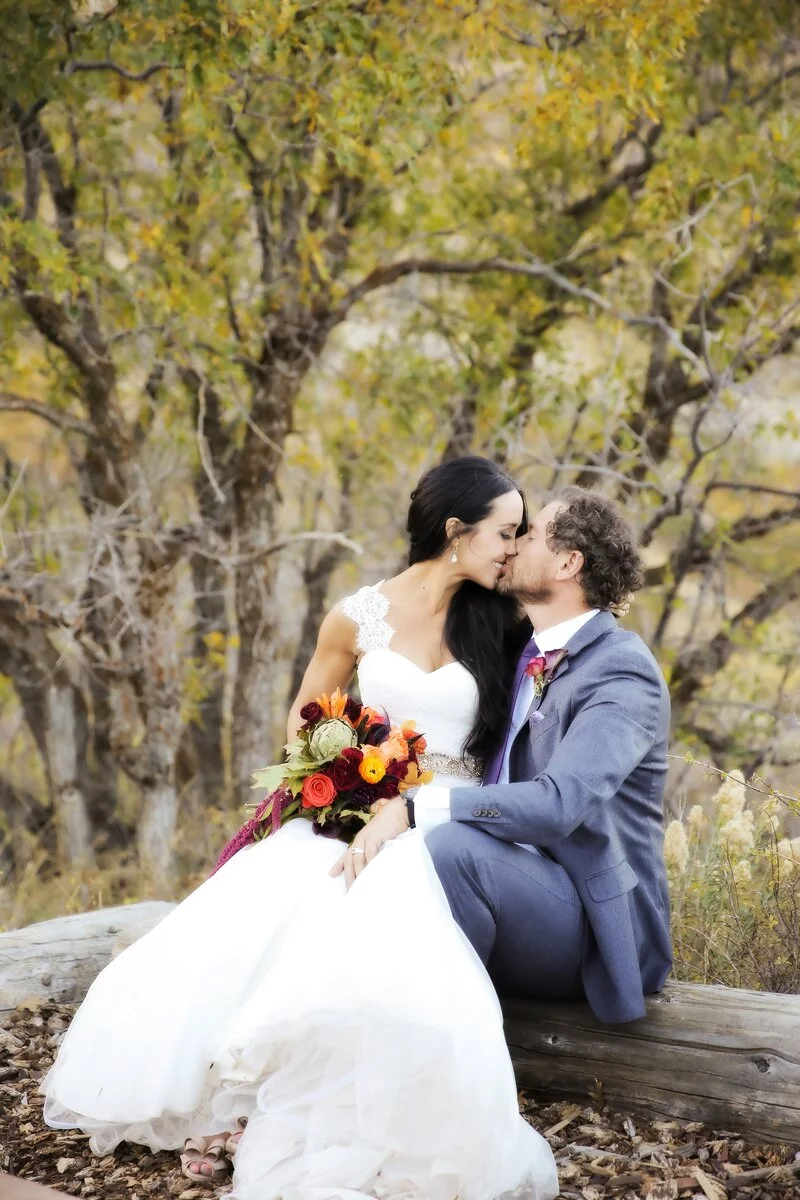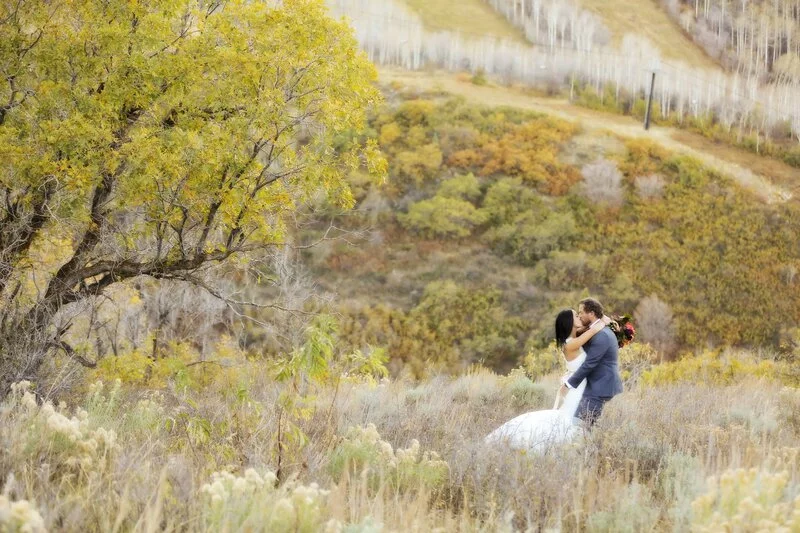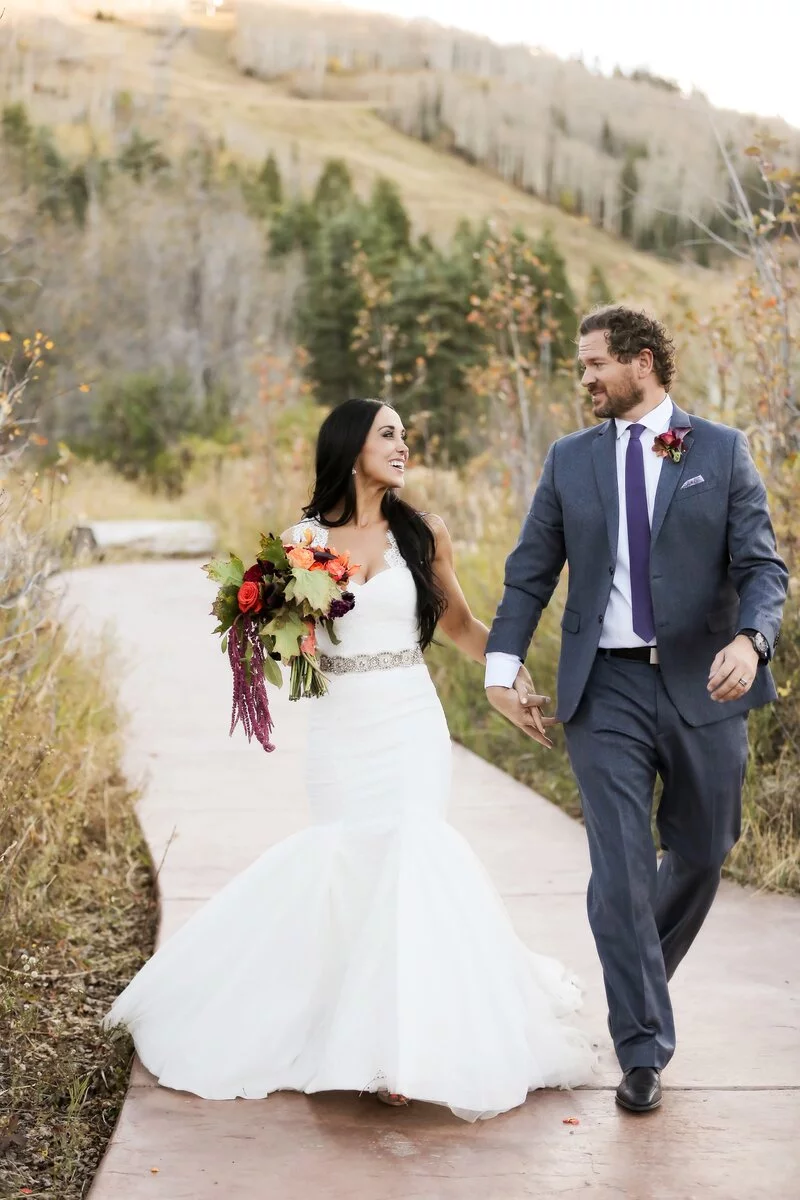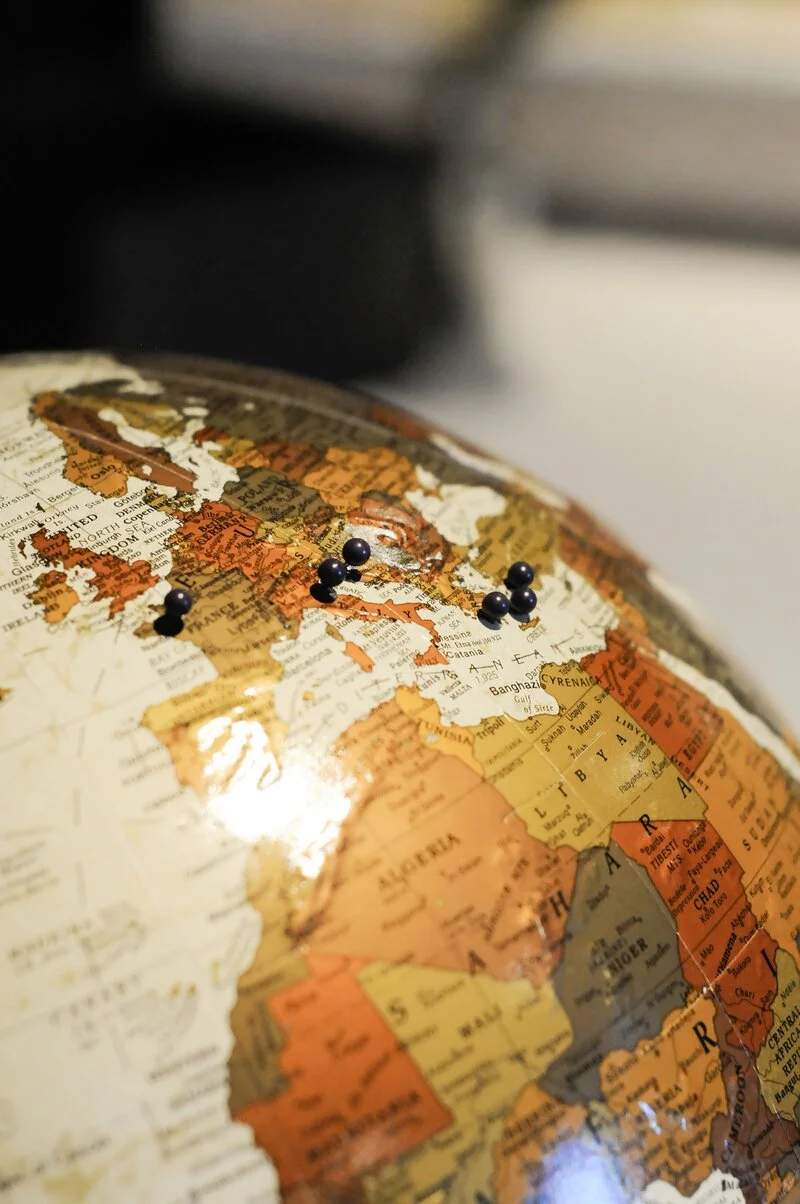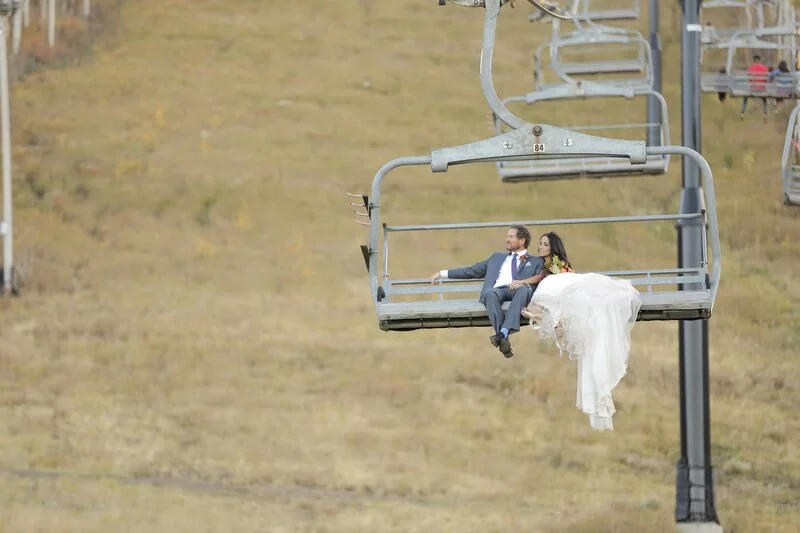 Why a Mountain Wedding?
We both love being outdoors and love nature. We thought it would be a neat experience for everyone. We ask couldn't wait to bring our future kids back to ski and so the alpine Slides.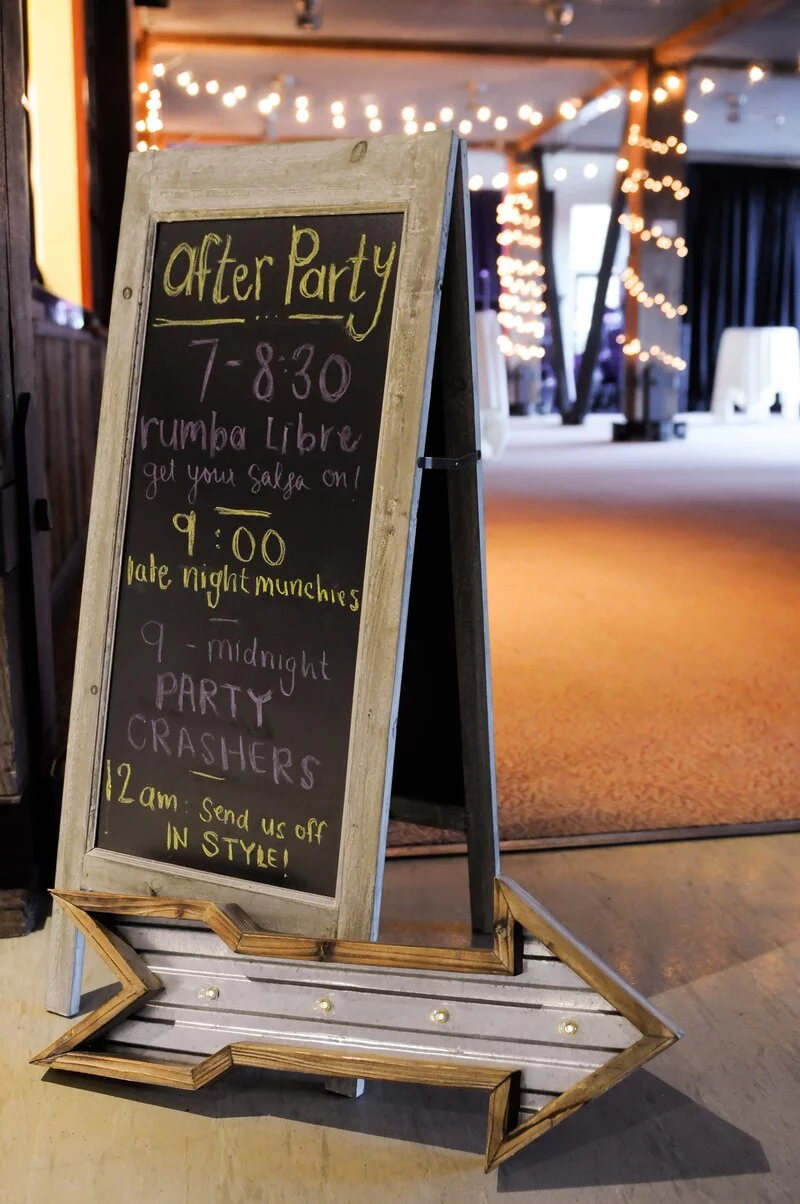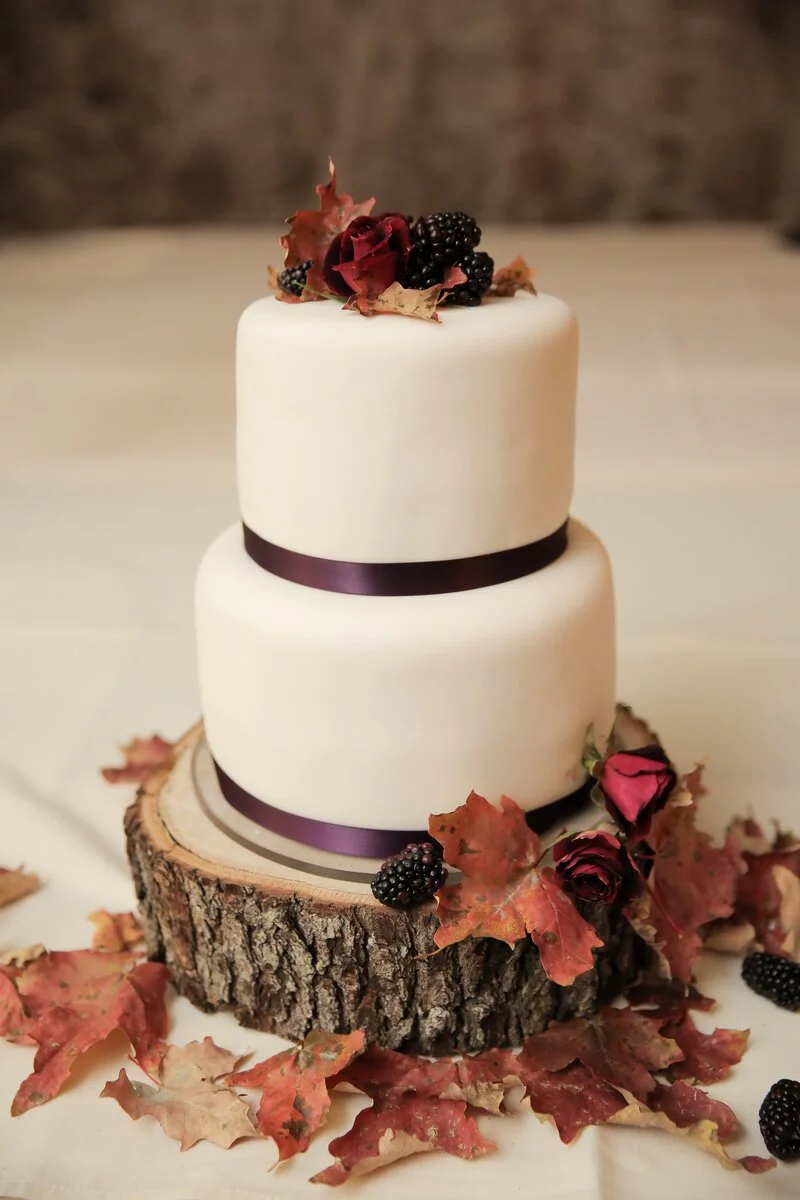 Describe Your Wedding Cake:
Simple, amazingly delicious! Two layers – one raspberry lemon and the other chocolate. A few accents added by the florist.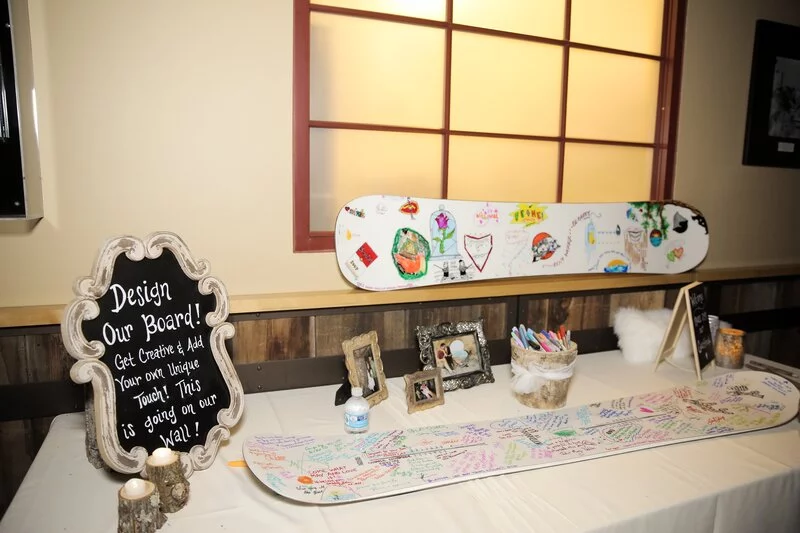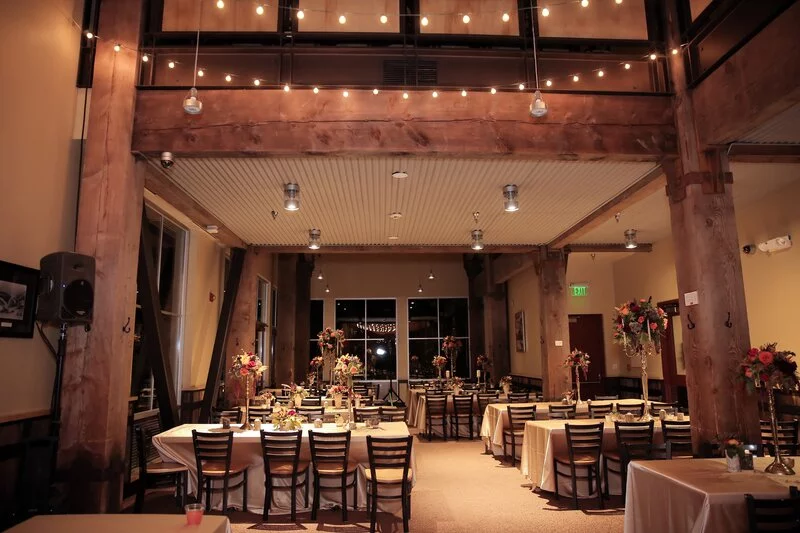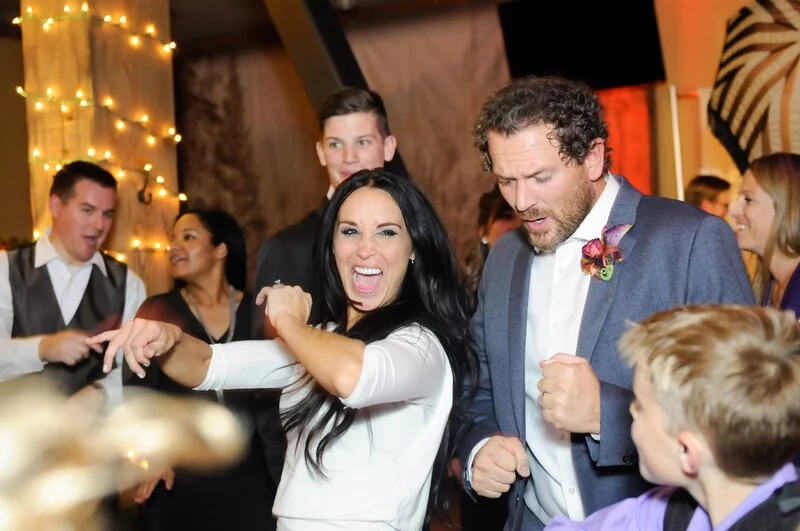 Any advice you have for future brides?
Just enjoy every moment and don't let yourself stress over every detail! Don't worry about what other's opinions are… This is your day- do it exactly how you want! Make it special for you and your honey and cherish every second.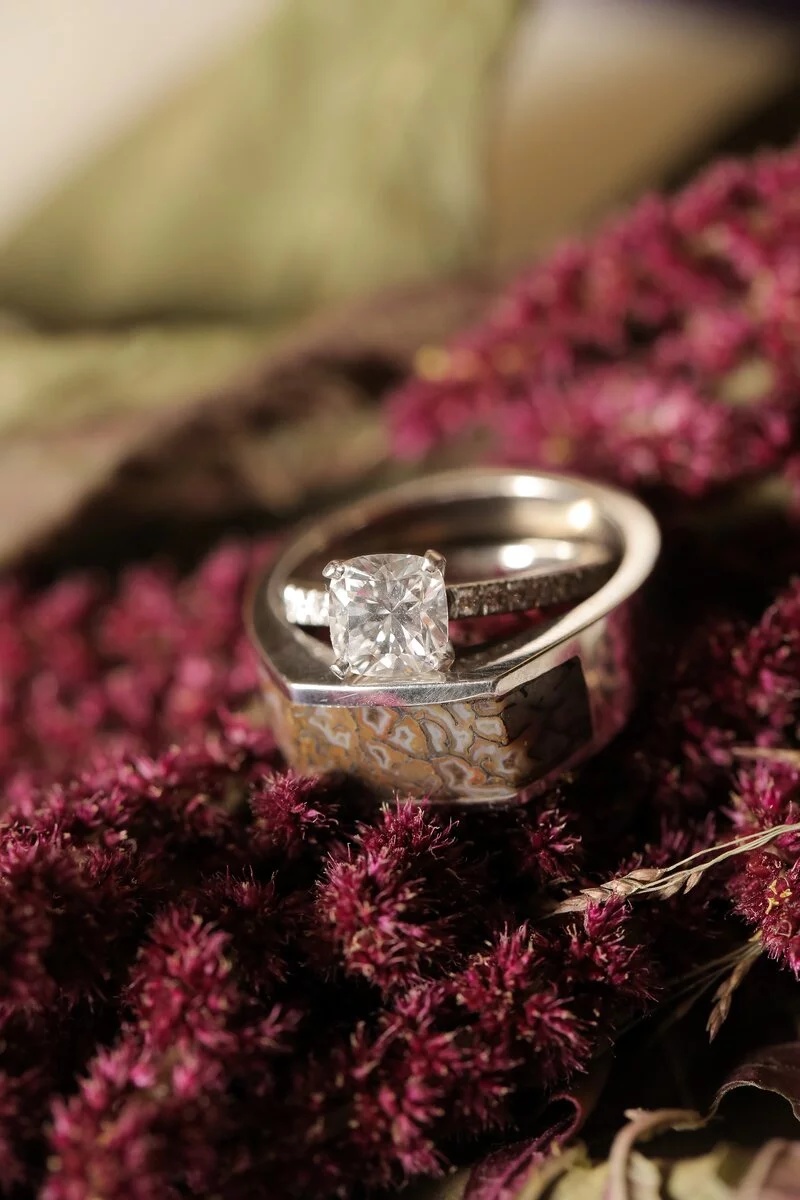 How was your wedding different than you imagined it would be?
It went smoother than I thought- I didn't have to worry about keeping things going. They just went. And it all flew by! And You're Done!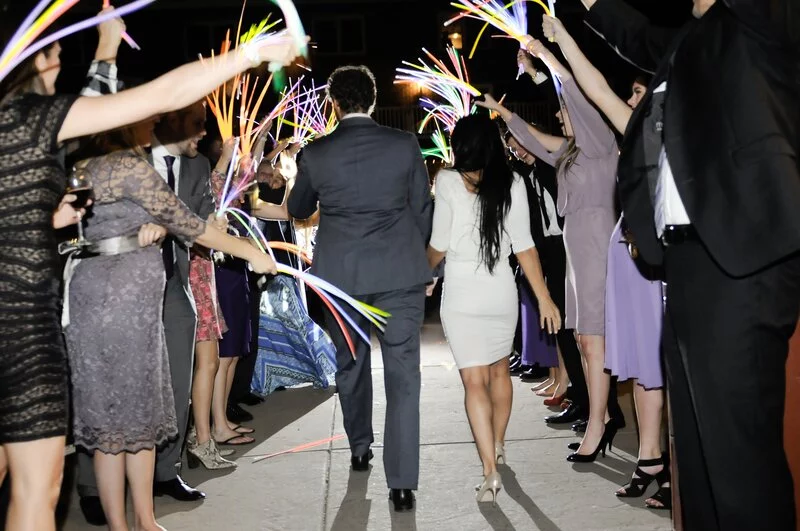 Creative Team:
Photographer: Pepper Nix Photography | Event Planner: Hoopes Wedding | Location: Park City Mountain Resort | Floral Designer: Sax Romney | Cake Designer: Carrie's Cake