This gorgeous New Years Even wedding in New York is pure perfection, from a stunning Bride to perfectly paired bridesmaids in silver sequin gowns. The wedding of Megan & Brendan is sure to make your winter wedding loving heart swoon.
Photography by Andres Valenzuela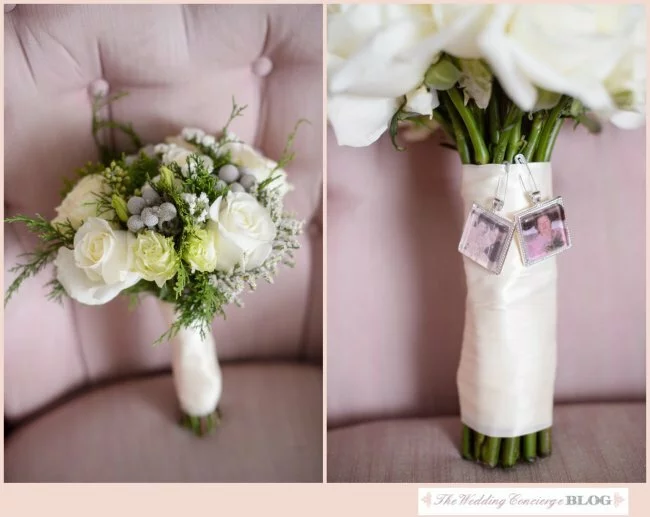 In the bride's family, it is tradition to pin any deceased family members wedding ring to the new bride's bouquet, Megan chose to modernize it a bit and instead her Mom made her charms to pin.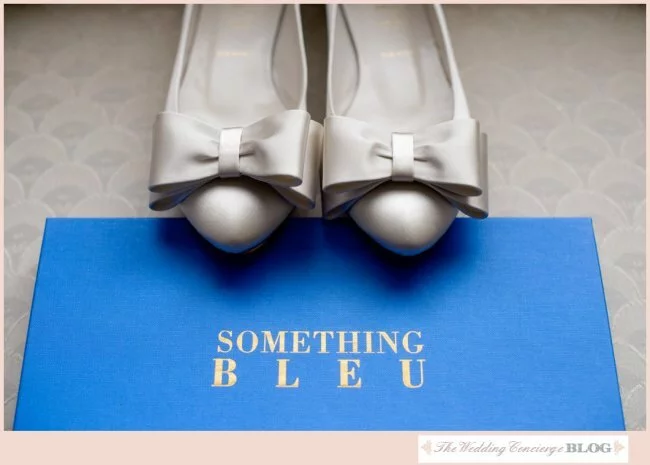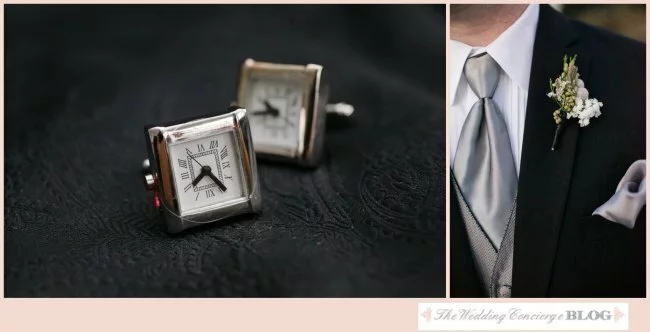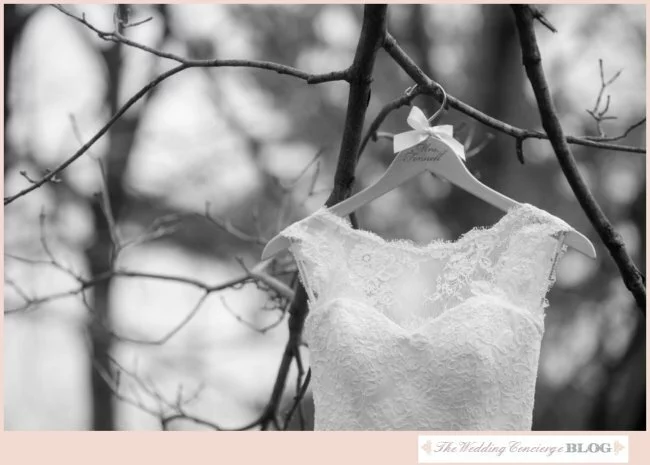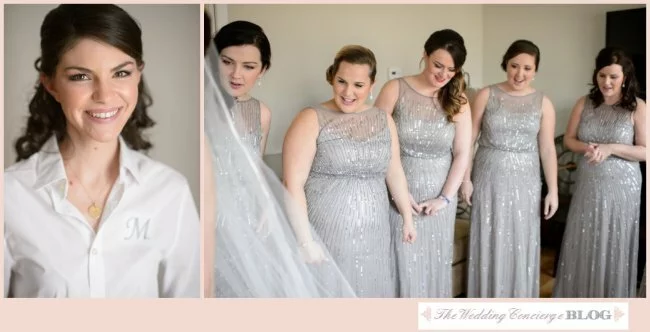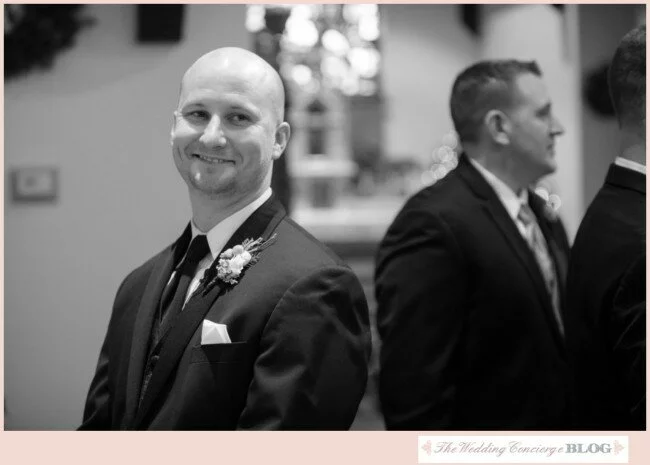 How Did He Propose?
I met friends for an early holiday gathering and Brendan planned to meet me after for what I thought was to celebrate the end of my first semester of graduate school. We would stroll through Central Park and then get dinner at one of our favorite restaurants in my old neighborhood. Instead, it was a cold and damp December afternoon in Manhattan. The weather botched Brendan's plan and all backups. With all options exhausted, Brendan proposed on the steps outside the church where we would be married.
Bride: Secretly, I was wishing for snow on our wedding day. I know, I know – it's a logistics nightmare. But it was New Year's Eve and the holiday season, so a little snow would add to the wintry spirit. When I woke up that morning, the sky was blue and the temperature was moderate. There was not a flake of snow in the forecast. I didn't think much of it after that though, but when the mass was over and I got to share my first minutes with my new husband, we looked outside and it was like a blizzard! It turned out to just be a dusting, but it was absolutely perfect!
Groom: After all of the hustle that day, the few minutes before the cocktail hour that we had to sit and spend together were my favorite part of the day. It was the first time that we could sit back and enjoy each other as husband and wife.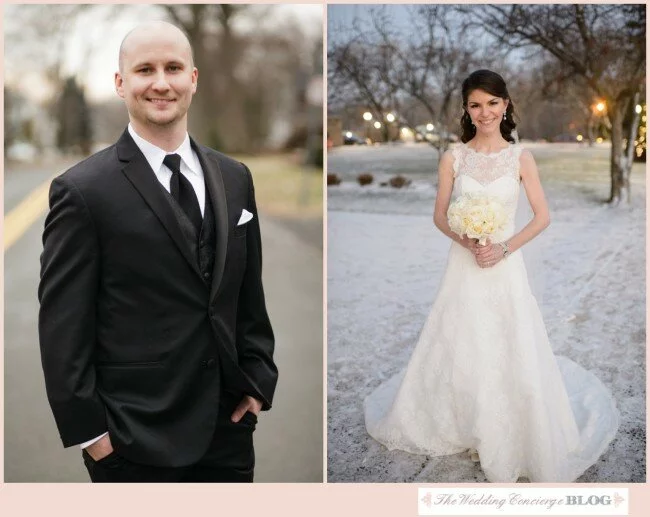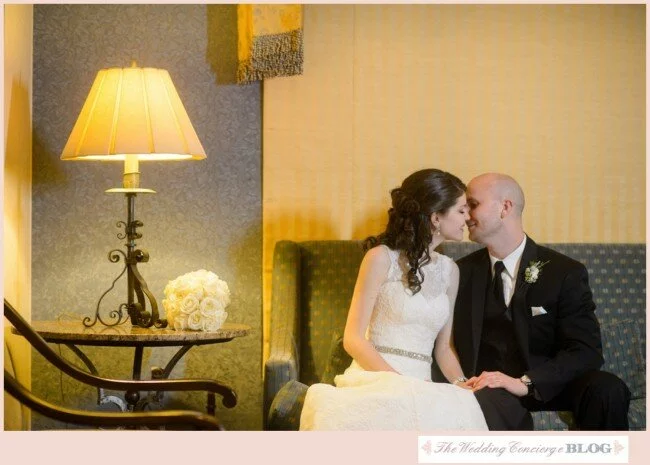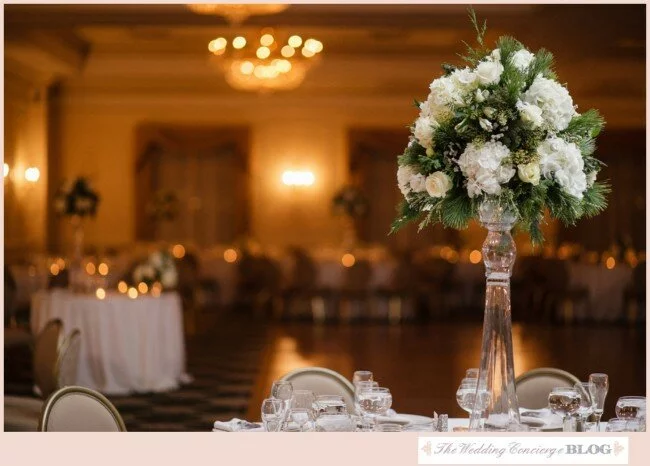 What Was Your Favorite Part of the Planning Process?
Many brides are meticulous planners and excited to plan a wedding. I, however, was in school and changing careers when we got engaged so the planning process was arduous. In between writing papers, wedding planning forced me to stop and spend quality time with Brendan and my family.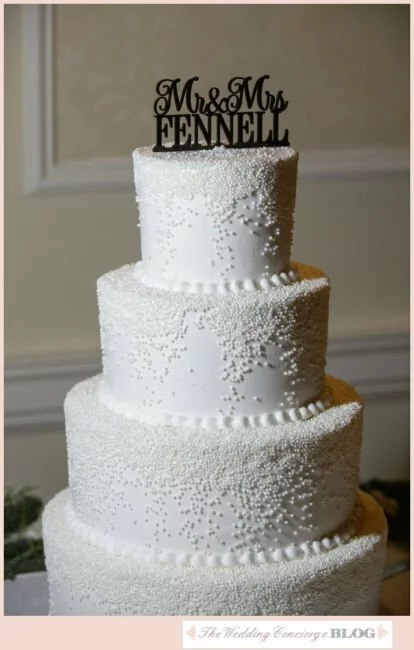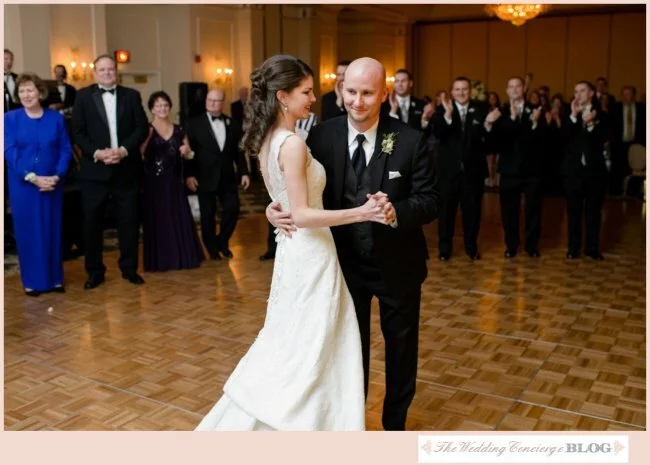 Wedding Song: As Long As You Let Me by Alex McMurray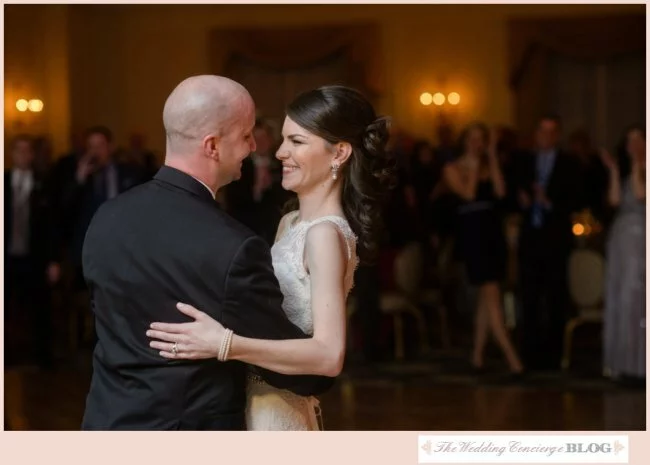 Vendor Credits
Photographer – Andres Valenzuela // Venue – Hilton Pearl River // Cake – A Little Cake // Hair – Heads You Win Salon // Makeup – Christine, Color Makeup Studio // Dress Shop – Jaehee Bridal  // Bridal Shoes – Justin Alexander // Bridesmaids Dresses – Aidan Mattox // Florals – Drammatic Innovation
Submitted via Two Bright Lights