Today I am sharing something pretty close to my heart, my own engagement shoot and love story! I might be a little biased but between the perfect backdrop, our beyond talented photographer Carito Photography, and cute little Charlie, I still have to pinch myself every time I look through our Magical Munich Engagement.
Caro, our photographer, was able to not only work her talent behind the camera, but she also made both of us feel really relaxed and we both had a great time! (Which is saying a lot since Manuel doesn't like getting his picture taken.) Make sure to read on for more of how Manuel and I met, and moved across the ocean to be together. Also, if you keep reading all the way to the end, I have some pretty exciting news to share with all of you! You don't want to miss this!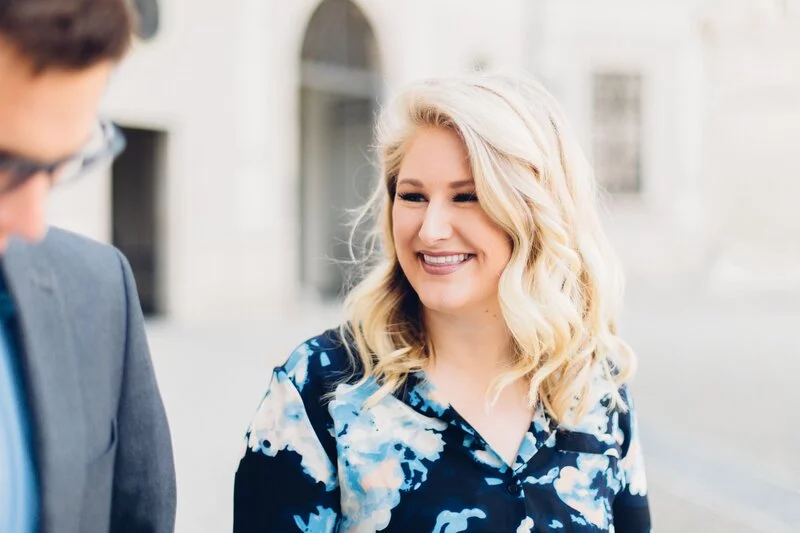 Manuel and I met in Milwaukee, WI about two weeks after he arrived there for a 6 month work experience. I had moved to Milwaukee for work about 1 year prior. We met in a bar and I was intrigued by Manuel's unique (German) accent. We started seeing each other regularly and within a month we had made our relationship official.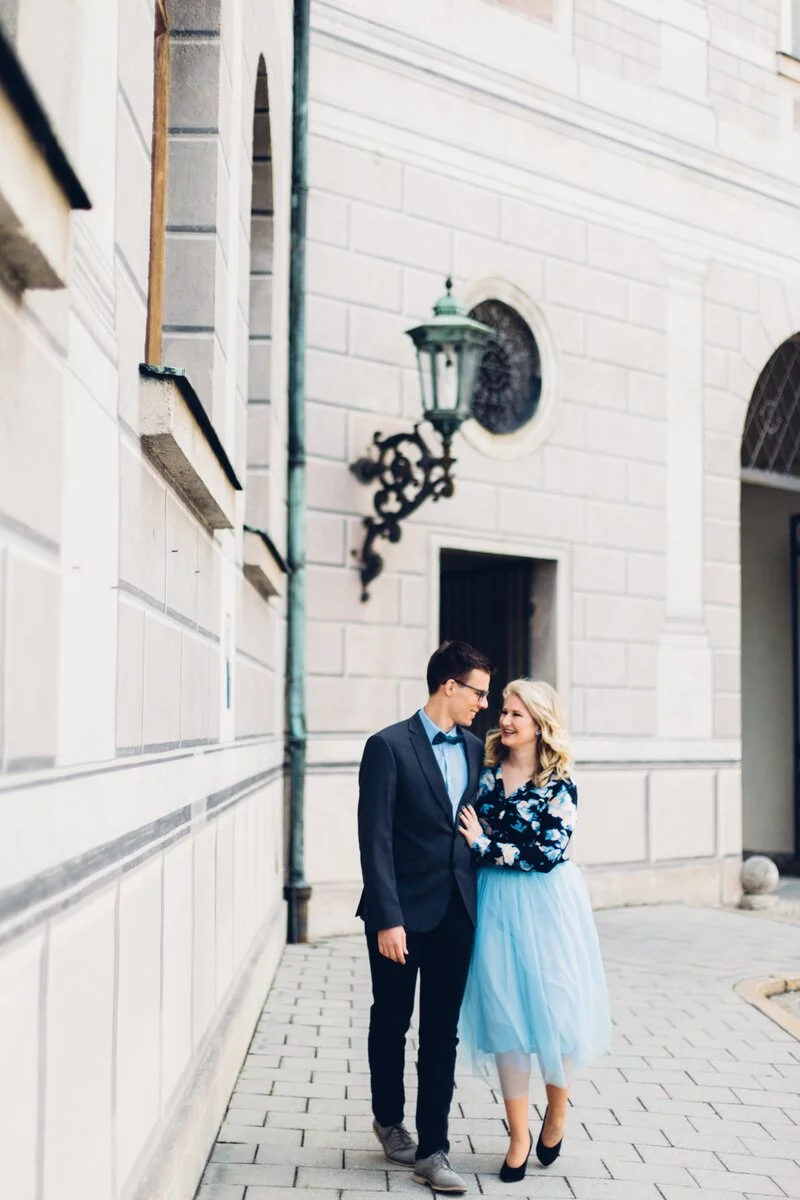 It was hard once we truly started falling in love because we both knew that our relationship was going to be a difficult one – since we had lives on different sides of the world. However, when life gives you a chance at a love like ours, we knew that we would do whatever we could to stay together.
Manuel extended his work permit another 6 months, and we took a two week trip to Germany to see his family and friends (and see if I could see myself living there). While the language barrier was difficult, I fell in love with Germany and after that trip we both knew that I would be moving there with Manuel after his year in the US was up.
Making the decision to leave my entire life behind was a really tough one (thank goodness for Skype!) However, I can't picture my life without Manuel in it. He always knows just what I need to cheer me up. When I am missing my family and the US, he always does little things to show me that he cares. One example is that he always plays Froggy 98, my favorite radio station from my hometown (Lincoln, Nebraska) so I can hear all about what is going on there. And he does whatever it takes just to make me smile again.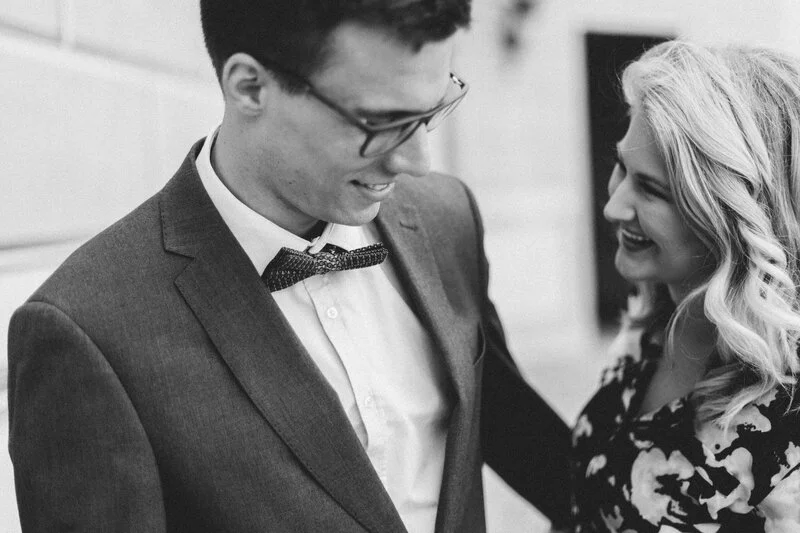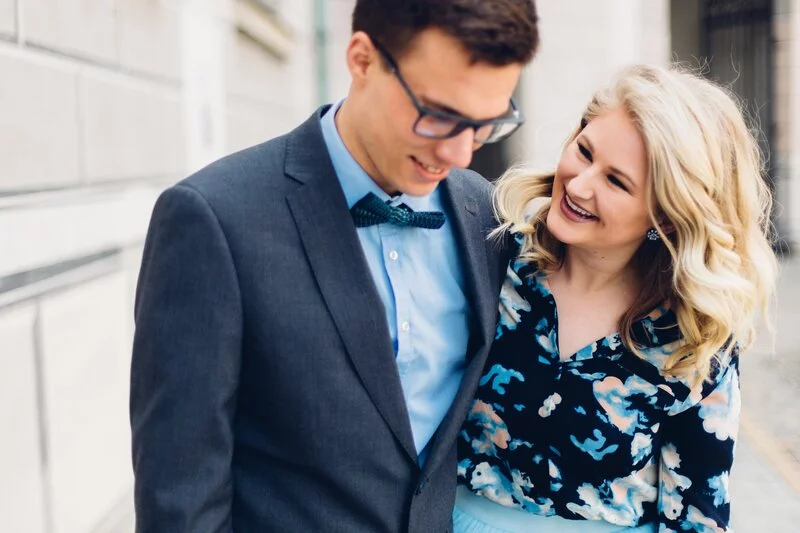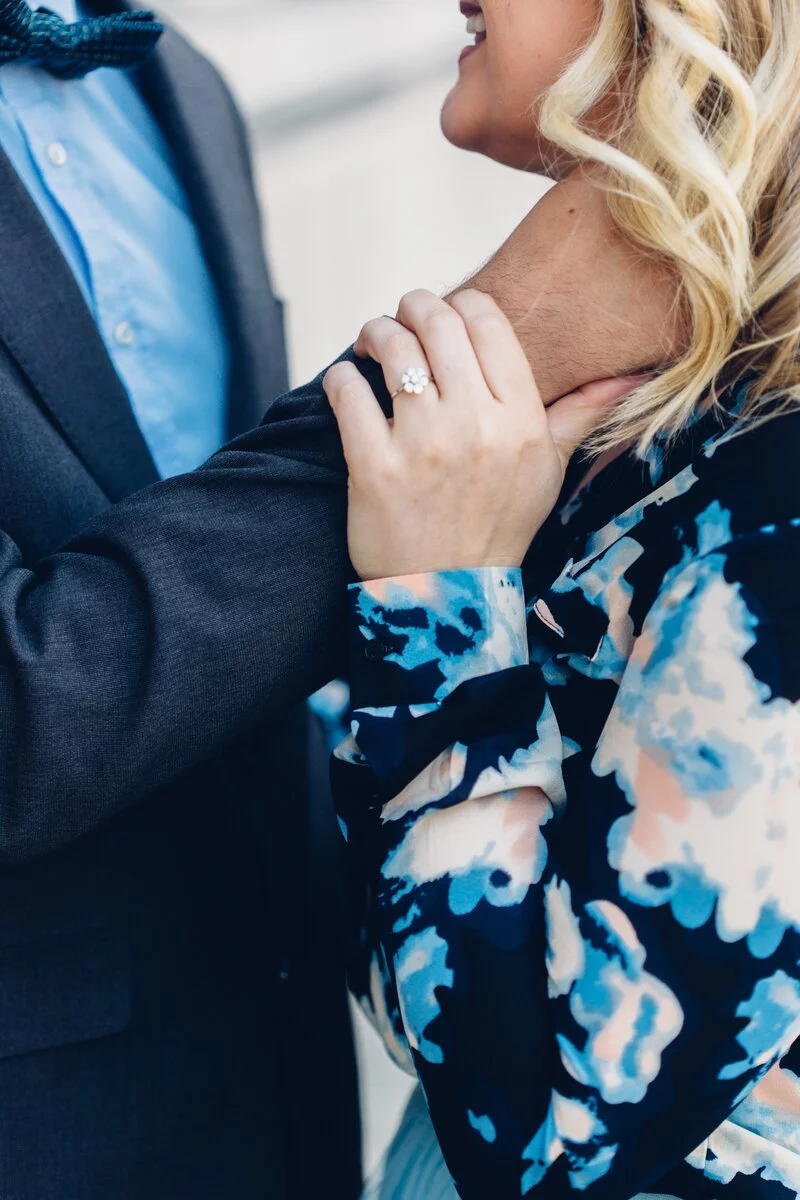 I knew I was in love with Manuel on St. Patrick's Day 2014 when I had gone out with some friends to celebrate. Manuel was flying back in from New York and I felt very strange not having him there to go out with us.
We ended up picking him up at the airport later that night and I remember thinking, I hope we don't have to be apart like this again (although he was only gone a few days). I felt like the luckiest girl in the world to be with someone who made me miss them so much and that was the night that we first told each other that we loved them.
However, the moment I knew I wanted to spend the rest of my life with Manuel was when we were visiting Germany and we were with his friends. Although I couldn't understand what they were saying in German, Manuel was translating: he said that his friend asked what we were going to do when Manuel's work visa expired and he came back to Germany. Without missing a beat, Manuel said that he would of course bring me with him. I knew right then that he was right and that we would do whatever necessary in order to stay together.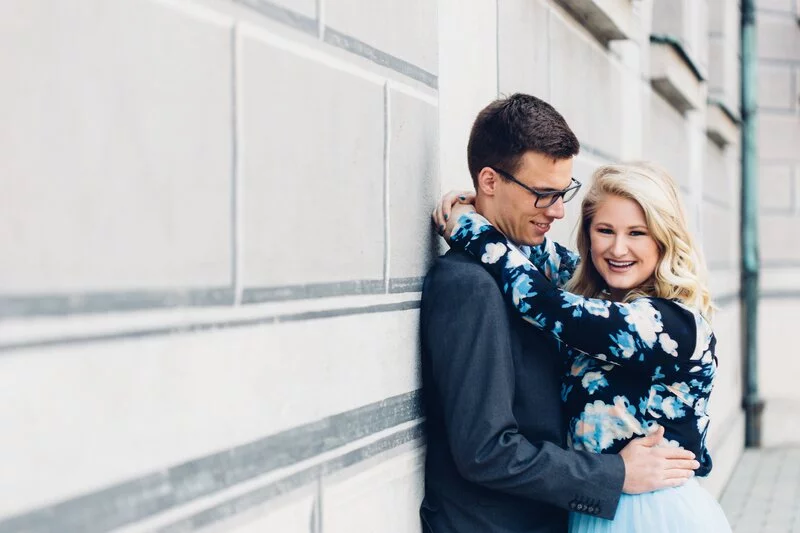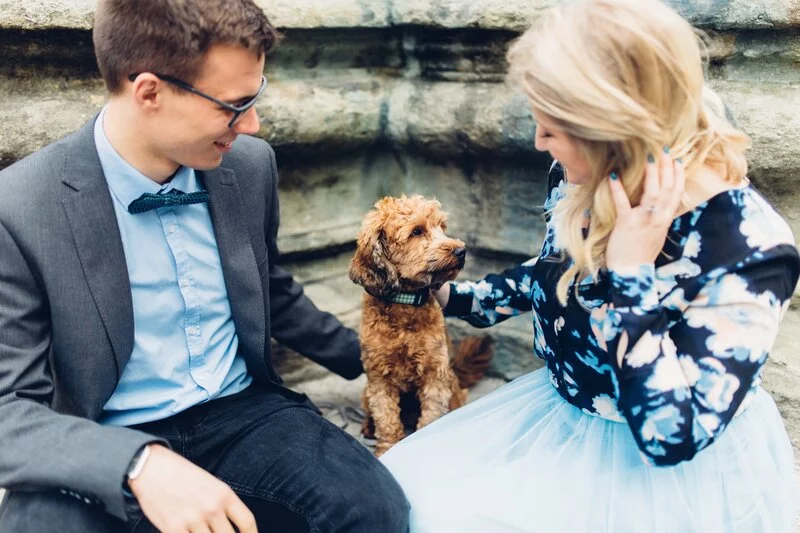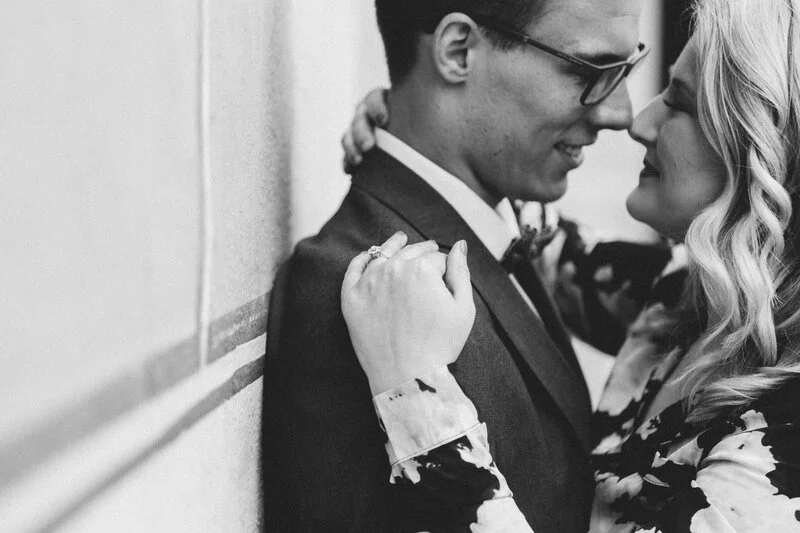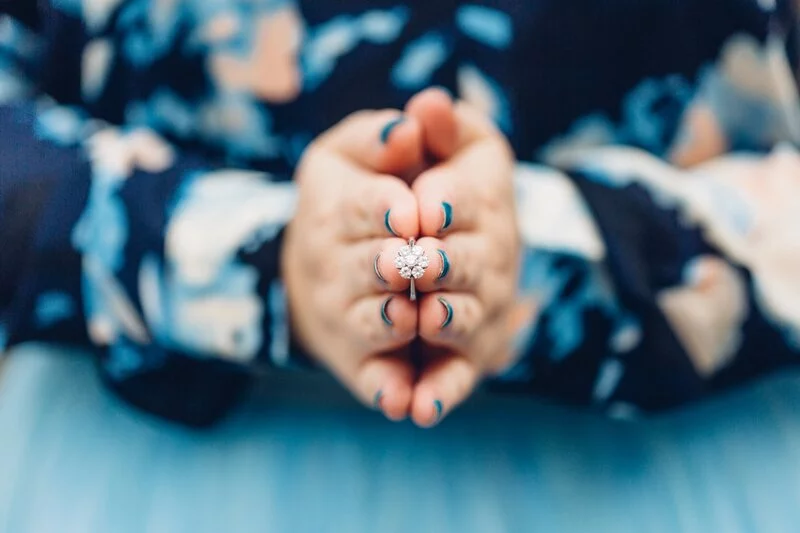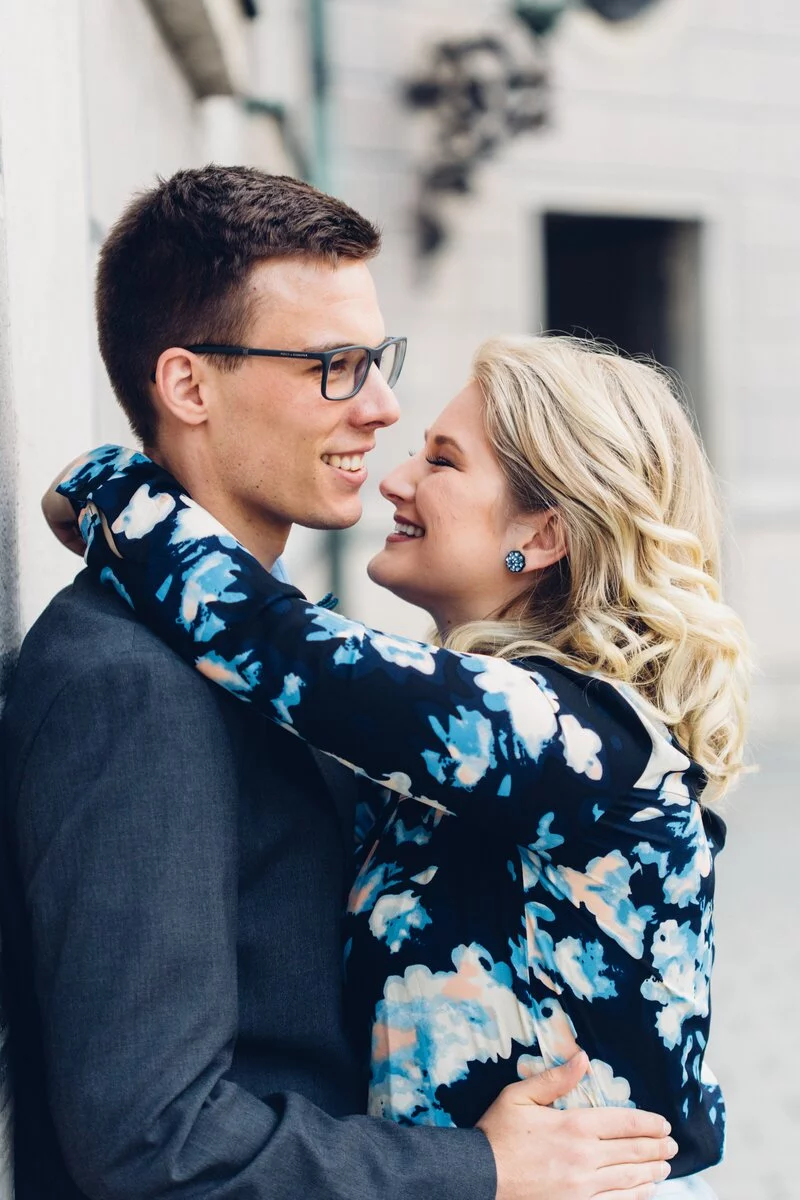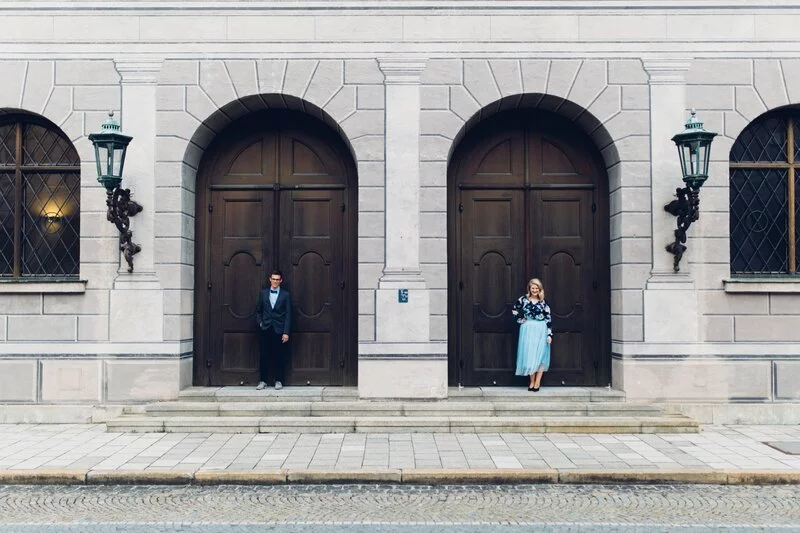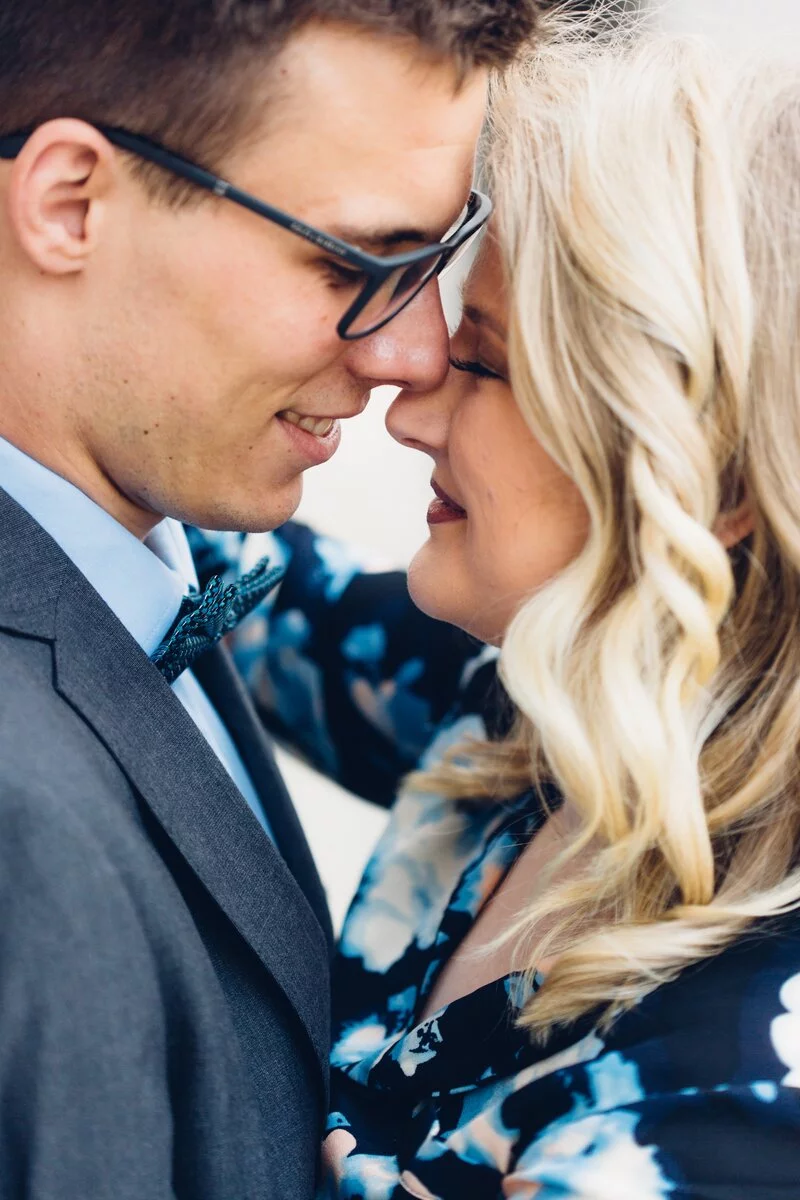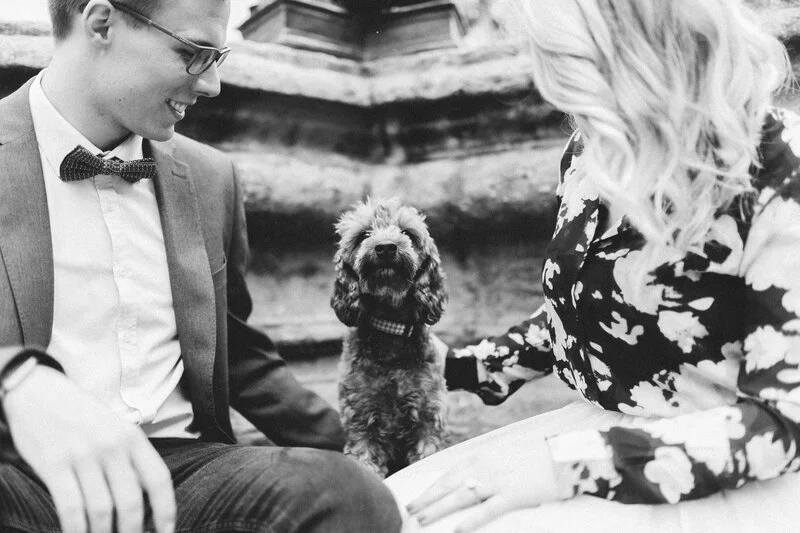 Manuel and I had been discussing marriage for awhile. We knew that we both wanted to take the next step, we just weren't sure when that would happen. However, when we went back over the holidays to visit family in the US, Manuel asked my parents for permission to marry me. They were just as ecstatic as I was!
When Manuel and I returned to Germany at the beginning of January, it was all I could think about! I was ready to start planning and get the ball rolling. However, a few days went by, then weeks, and then over a month, until finally Manuel asked if I would go to dinner with him one Friday at a fancy restaurant. I thought to myself that "this has to be when it is going to happen!" We went to dinner and had a great time, but he still didn't ask me.
The next morning, I was reading in the living room when he came in and nervously got down on one knee (with Charlie our dog next to him) and asked me to spend the rest of my life with them. It was exactly one year after I moved to Germany.
Manuel kept searching for the perfect time to still have me be surprised and it be romantic. He thought if he asked me at dinner I would be expecting it (which I was) and he wanted to make it special (hence the date). The ring he selected is beyond perfect. It fits my personality and style and it is so unique! It is a vintage style, with 7 diamonds in a flower shape. I still can't help but smile every time I glance down at my hand.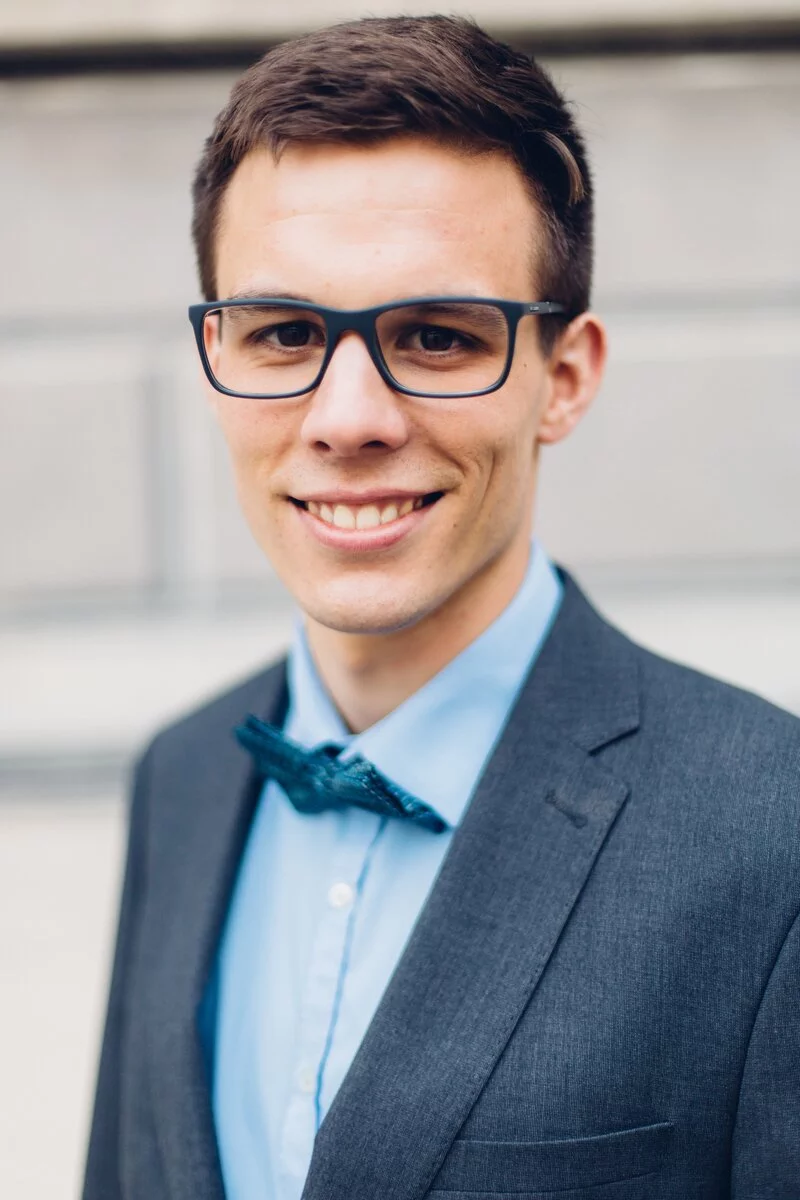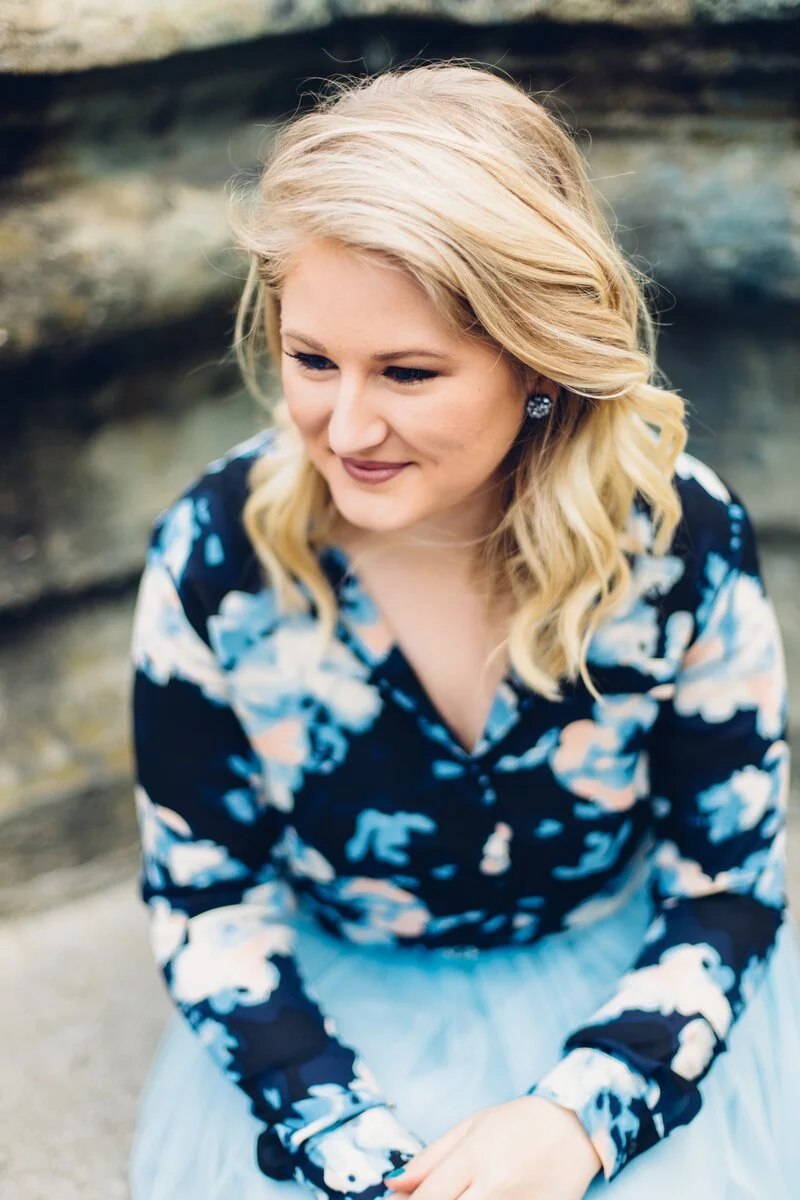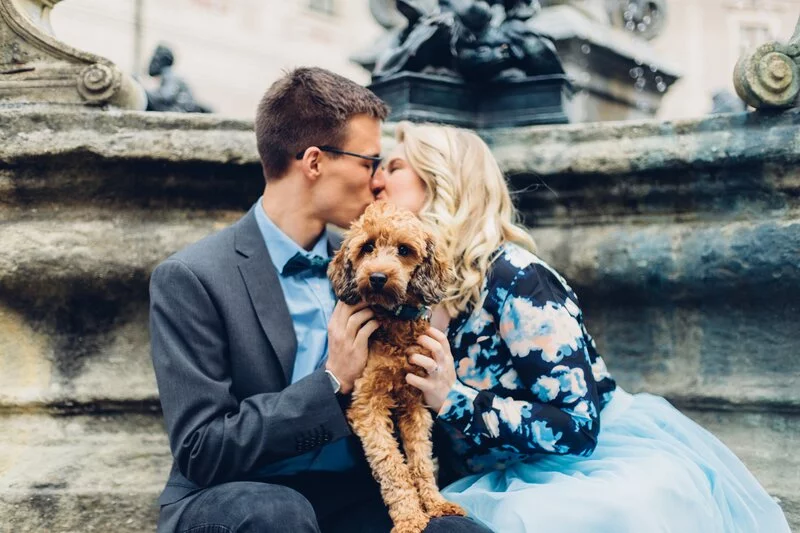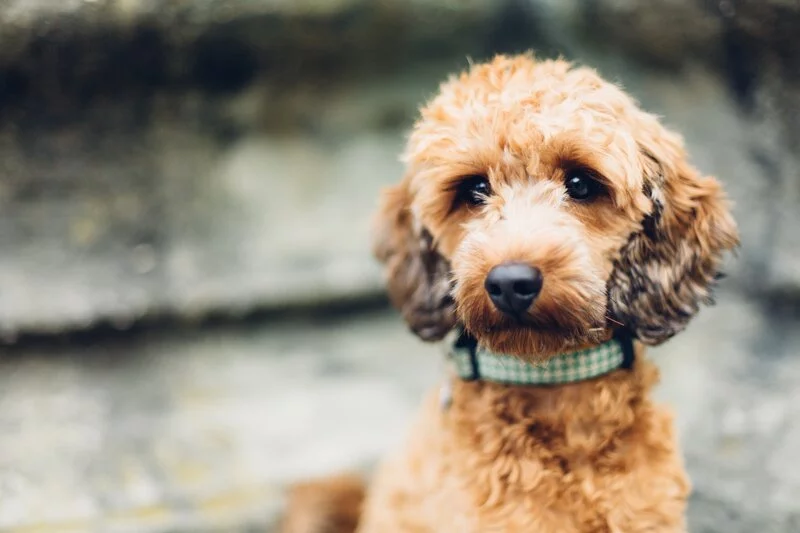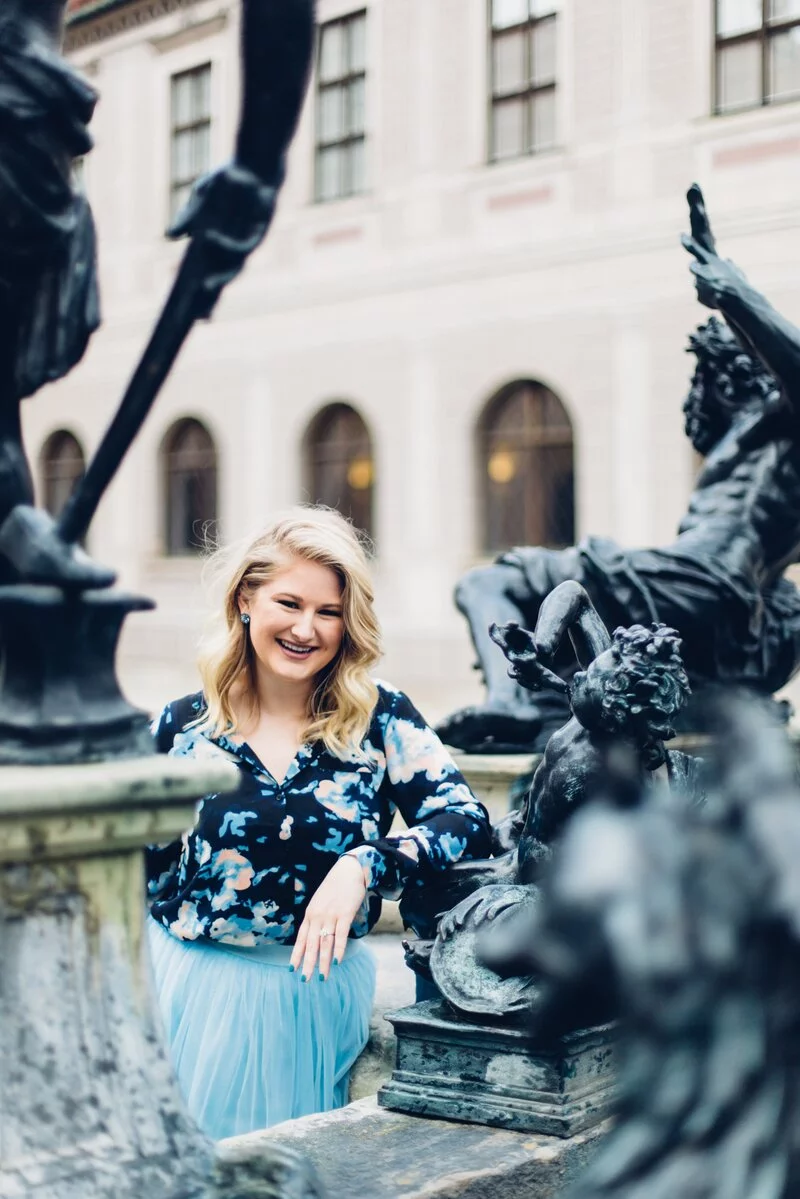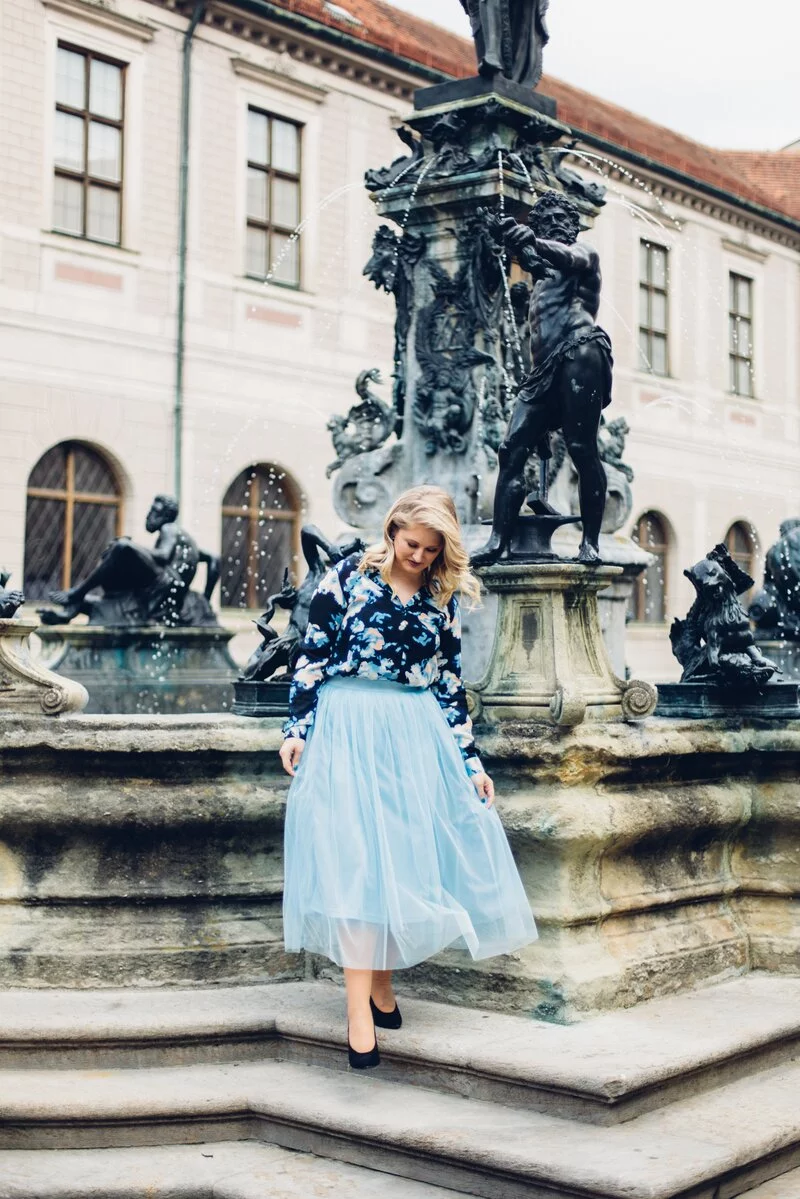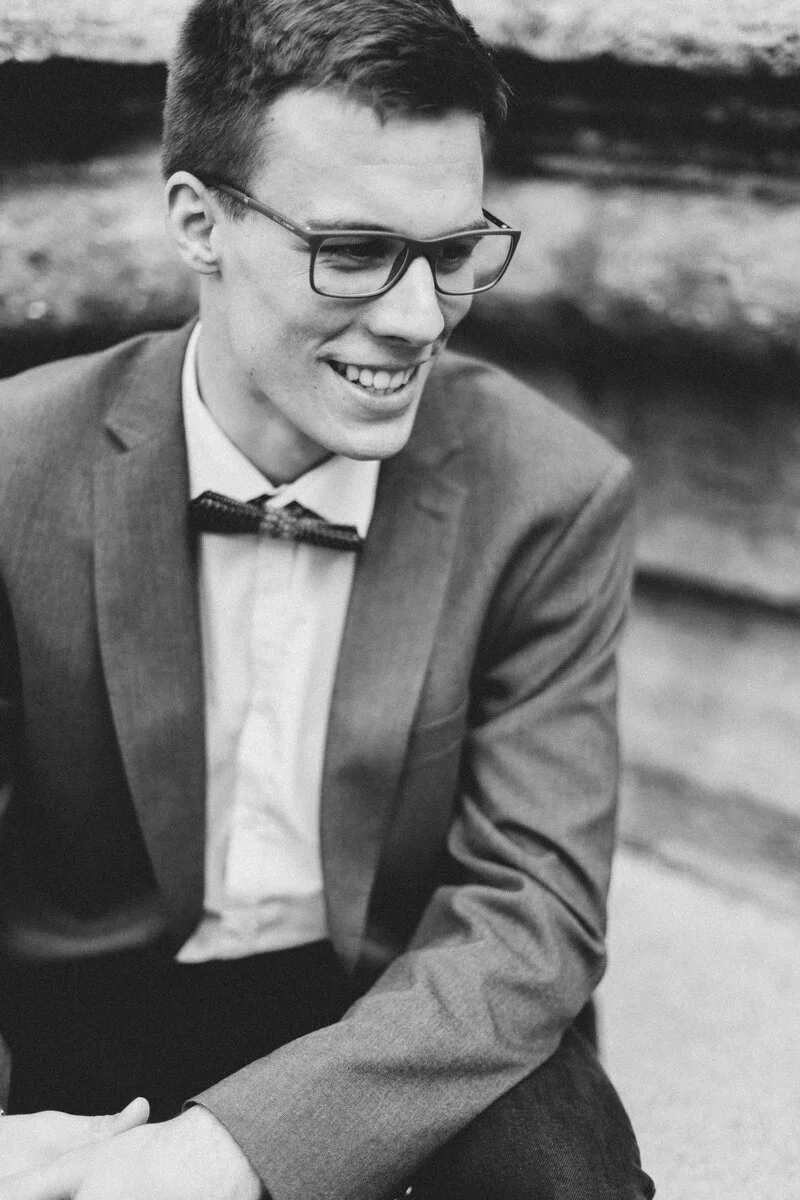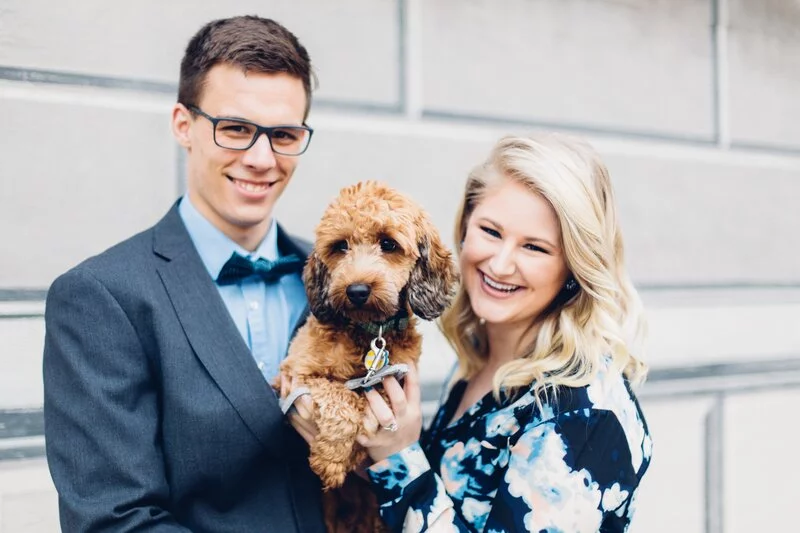 We will be tying the knot on July 8th, 2017 at St. Ulrich Church in Seeg, Germany. This is the small town that Manuel grew up in, and where many of his family and friends still live. The church is absolutely stunning! Our wedding will be small (by US standards) with about 100 of our closest friends and family.
We are expecting about 40 people to make the journey over from the US and so we plan on making it a great time for everyone! Everything will switch between English and German and we are working on incorporating both cultures into the ceremony and party.
We are going for a romantic bohemian theme and I simply can't wait to share all the planning details with you guys!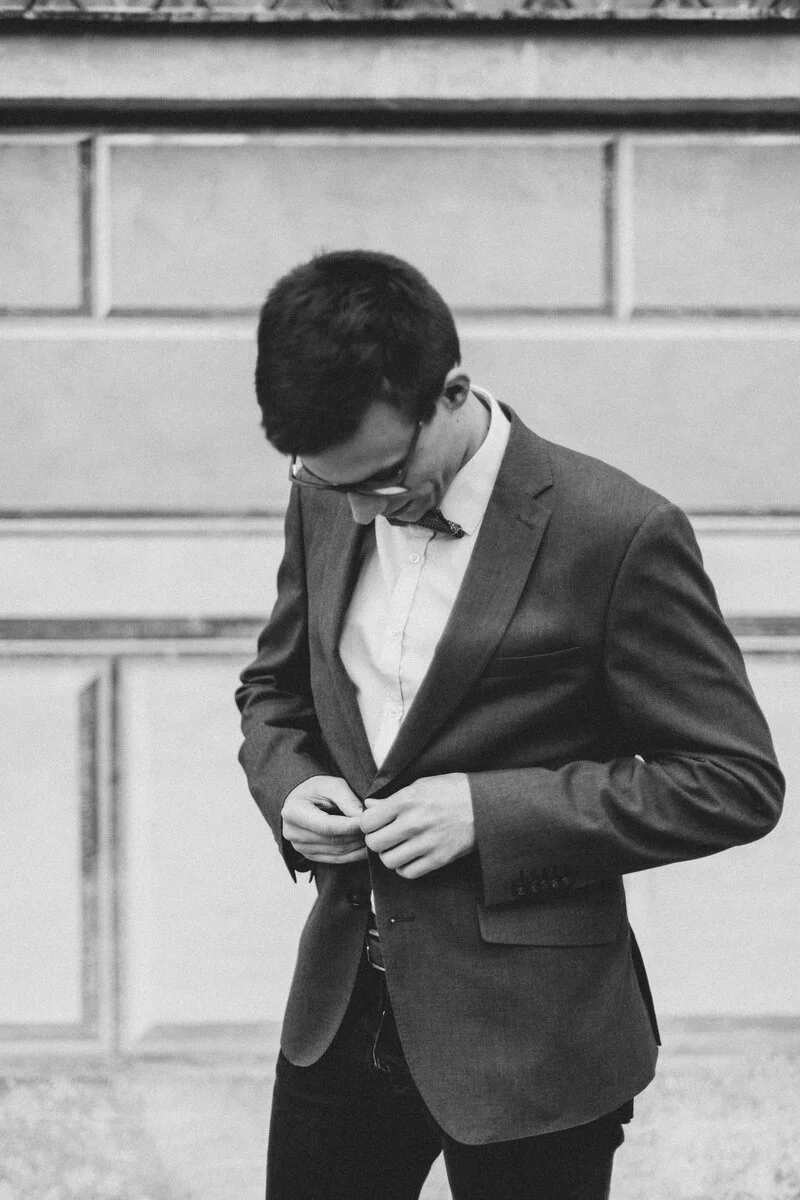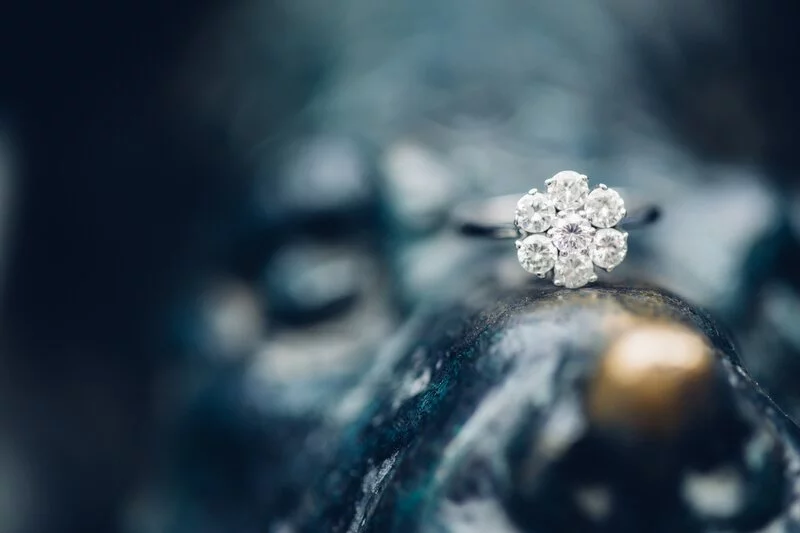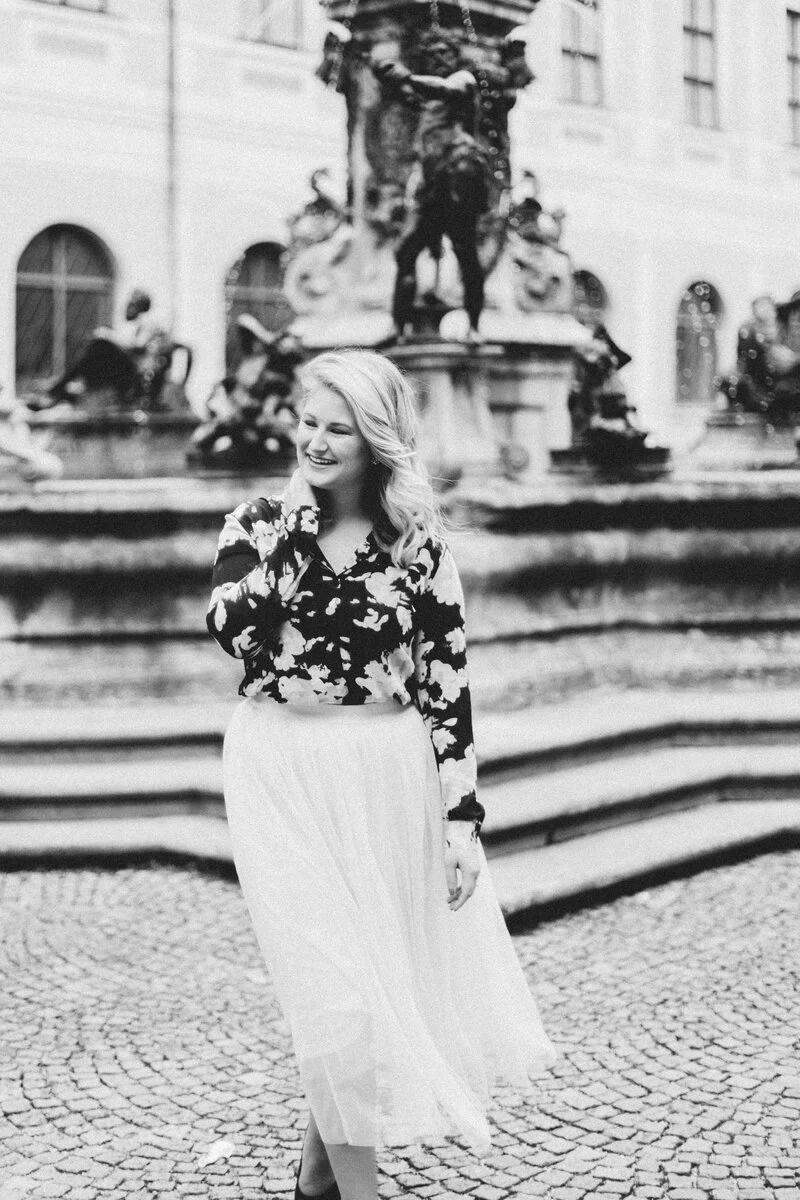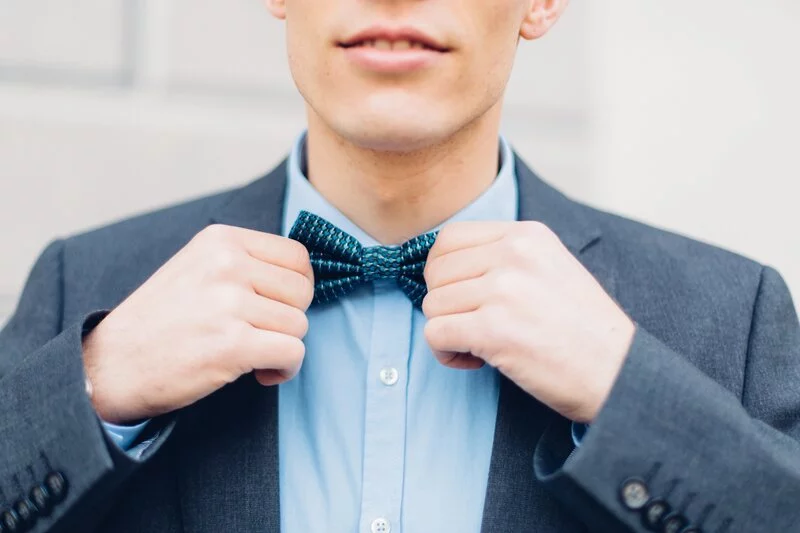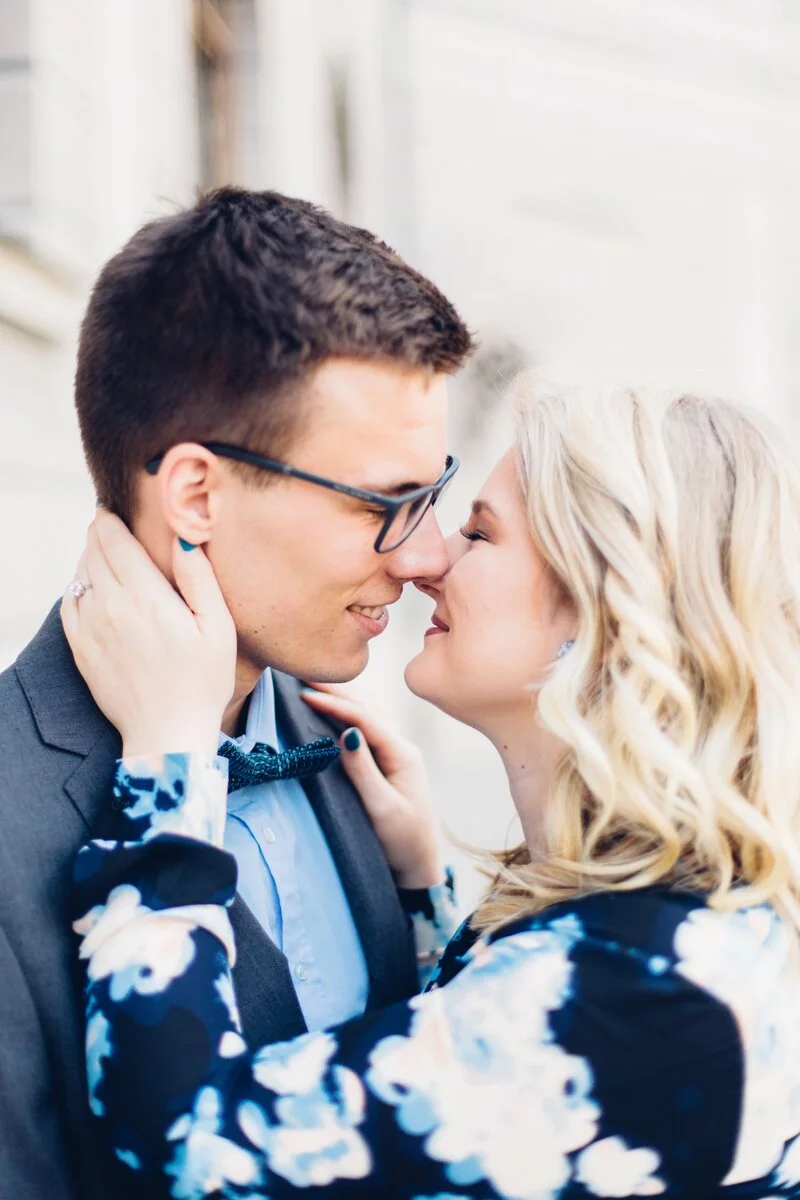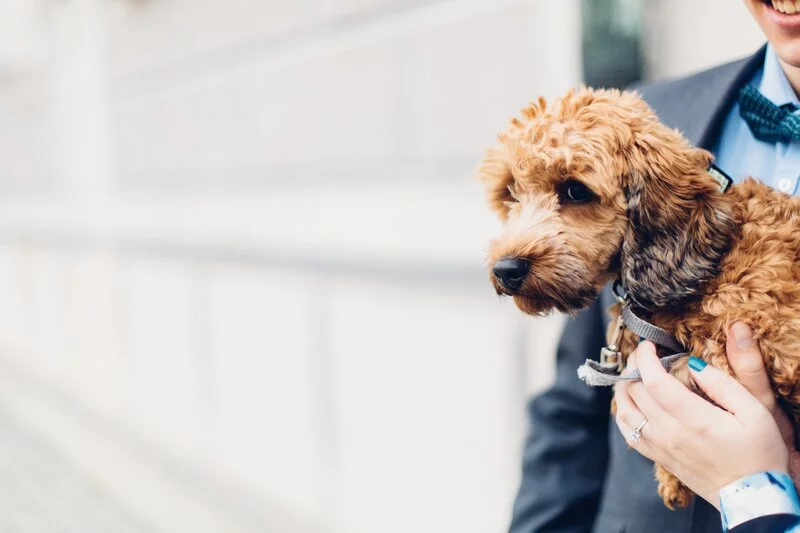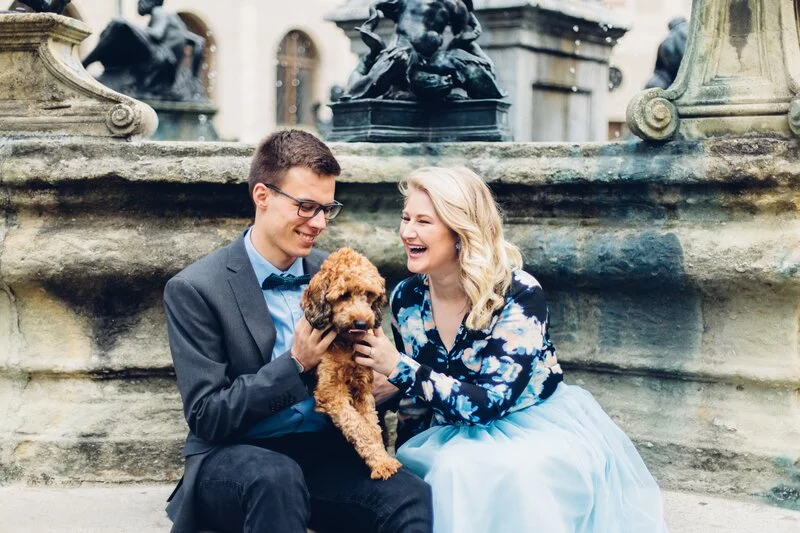 OK, now for the super exciting news! This Saturday, I will be flying back to the US for two weeks for all sorts of wedding planning goodness. Make sure to follow along on our Instagram page and our Instagram Story as I take all of you on my journey to find the perfect wedding dress! There also might be a glimpse or two into my travel themed bridal shower. I can't wait to have all of you along for these special moments… stay tuned!
Photographer: Carito Photography | Location: Residence Munich