For today's blog, it is hard to say what aspect of this wedding is my favorite: the bridesmaid's perfectly mismatched dresses, the stunning skyline of Indy, or the ballroom basked in purple lighting. Indianapolis is one of my favorite cities in the US and it was the perfect backdrop for the love story of Megan and Dustin in this Elegant Affair in Downtown Indy.
Megan thought out every detail of their day, from the champagne toast with the girls while getting ready to the couple's sparkler departure. And who knew that a yellow high-backed couch could look so good? Dauss FOTO did a fantastic job documenting the day and capturing the excitement and emotion throughout. The brides first dance with her Dad shows the raw emotion of their relationship and makes us feel like we are dancing right next to them. Read more about the beautiful couple's story below, plus some great tips for future brides from Megan!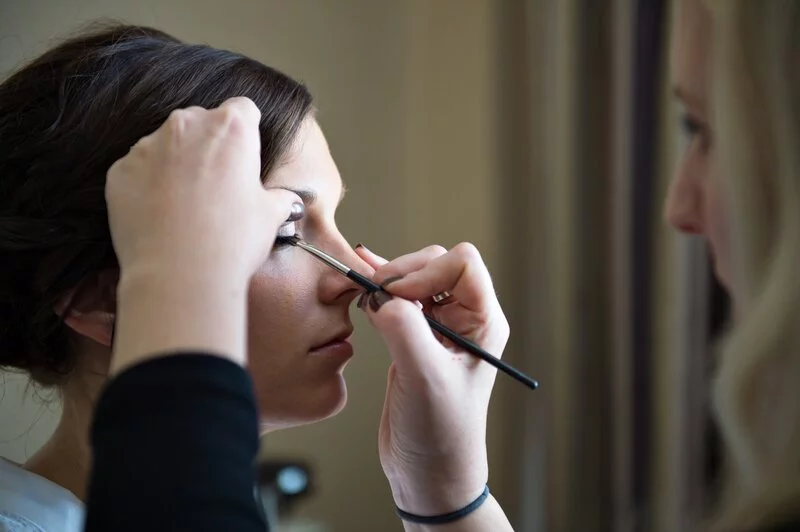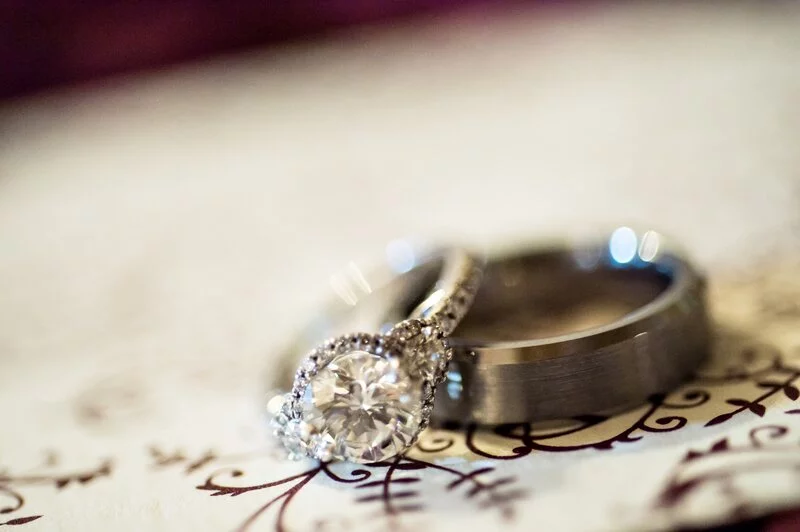 How did you two meet?
We met spontaneously downtown Indianapolis on Mass Ave.!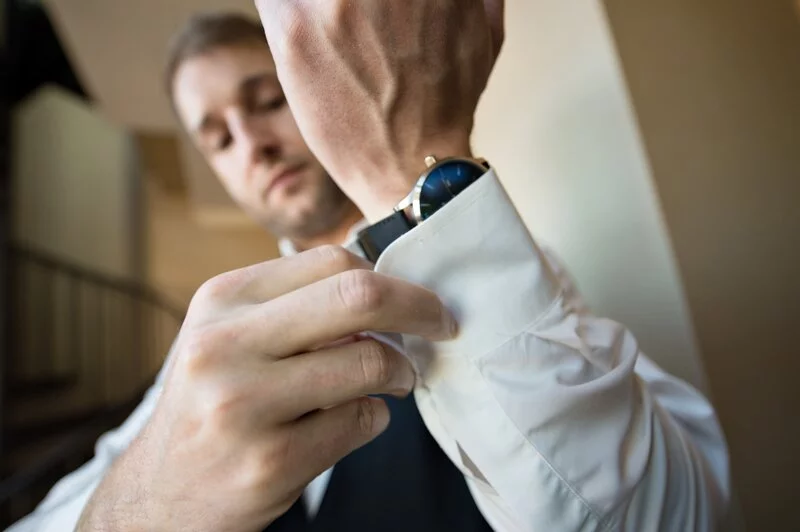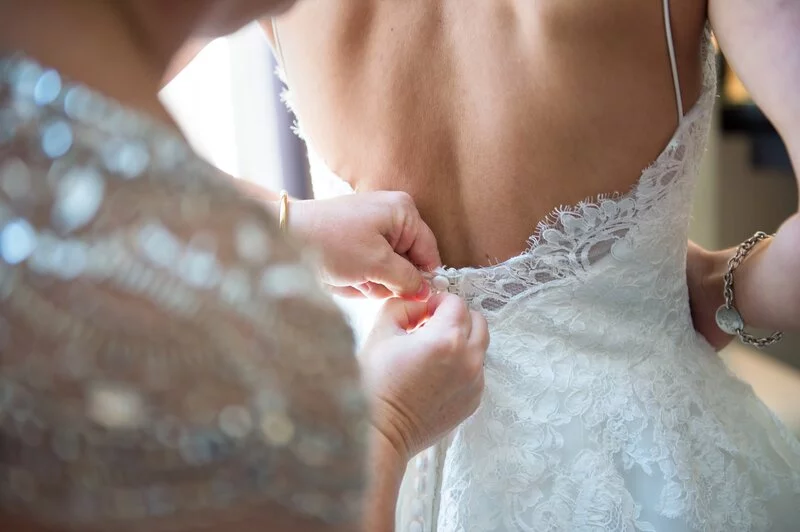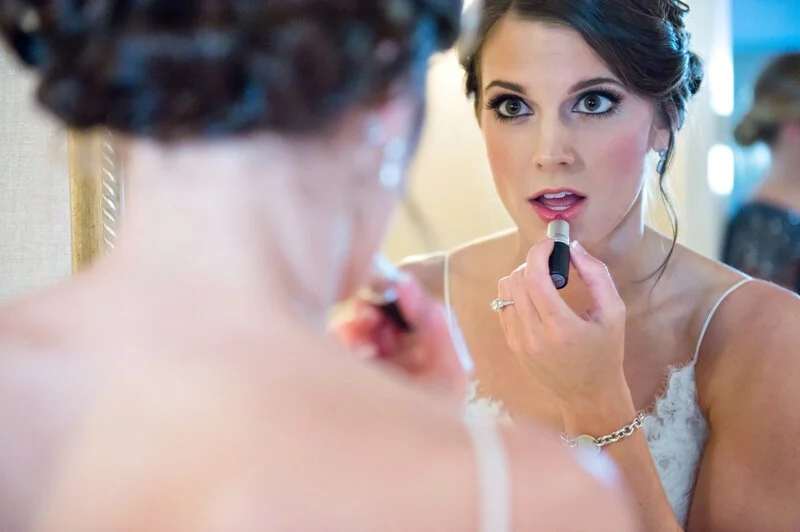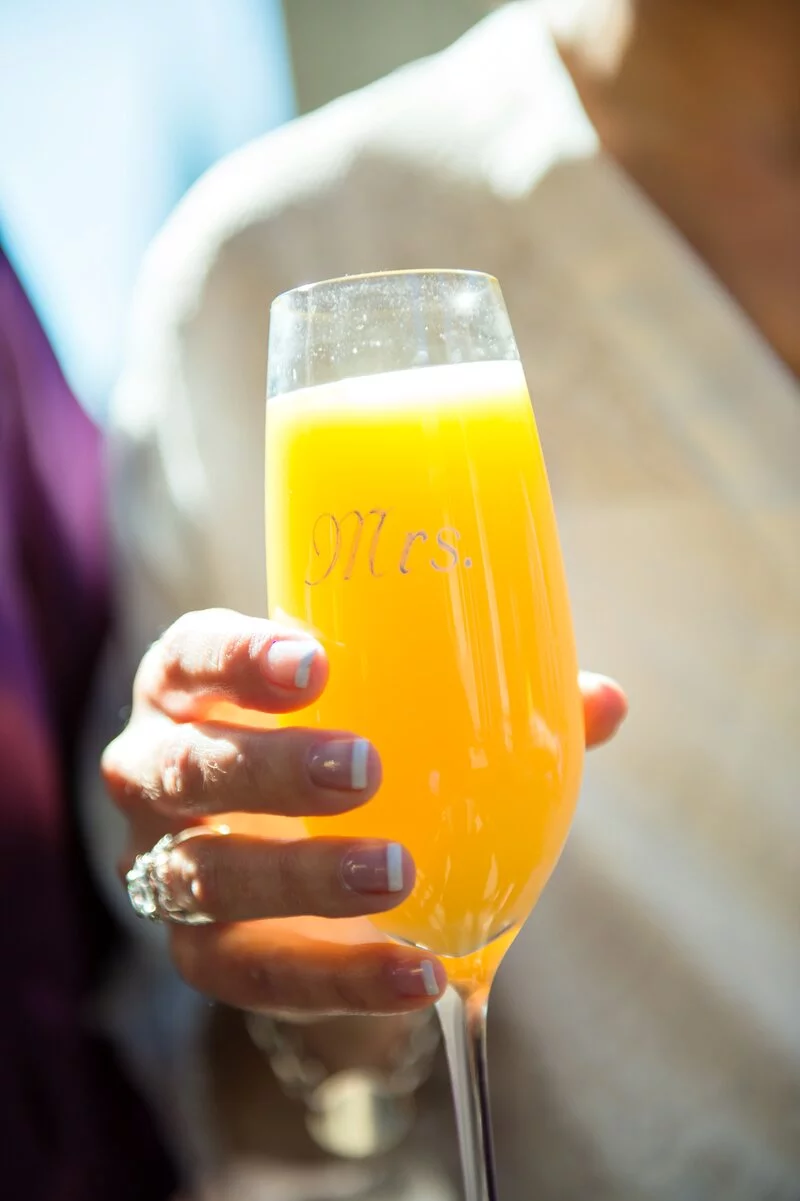 How did he propose?
Dustin was so romantic! Megan came home from the gym to the house filled with lit candles, and her husband down on one knee in the living room! He told her there was no way he could picture living the rest of his life without her! The rest is history!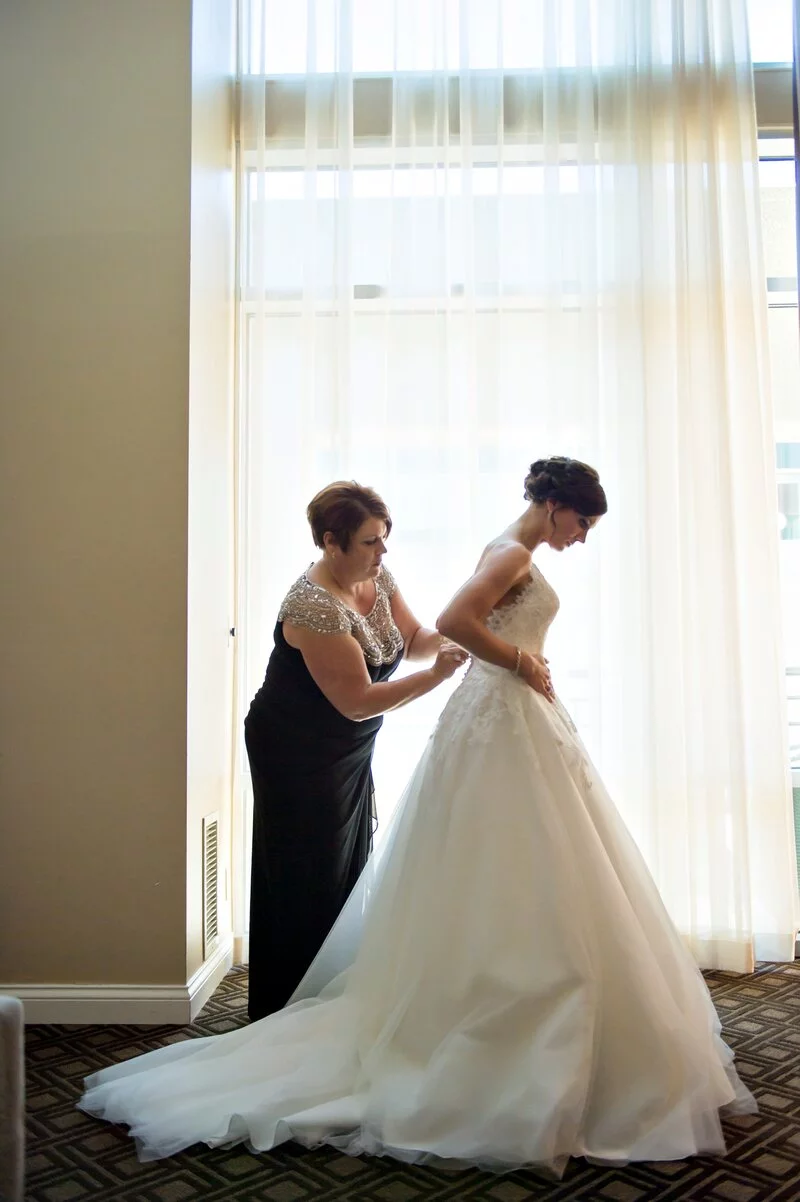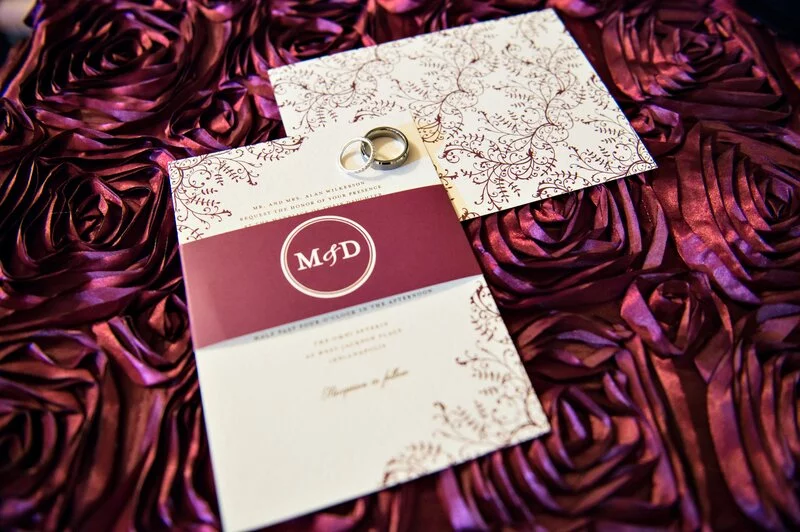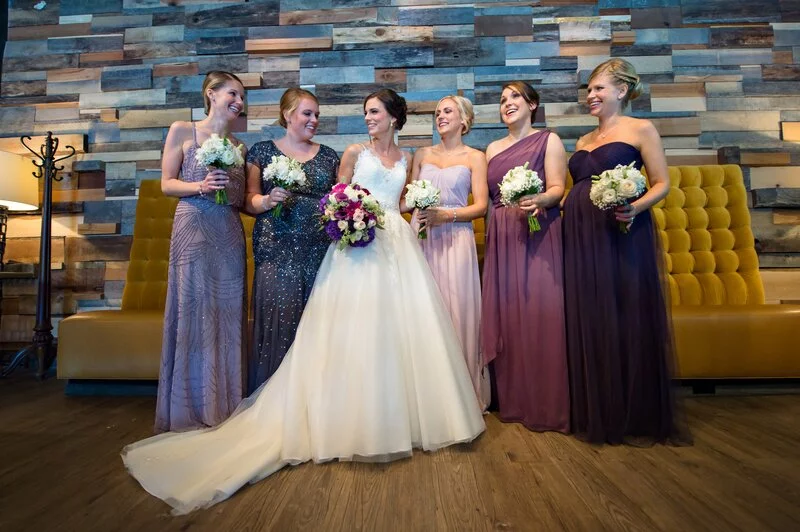 Tell us about your wedding style.
We had a very traditional, elegant, romantic wedding. All the details were perfect! From the fresh roses the bridesmaids carried, to the live string quartet, to the purple-lit reception area… It was truly stunning. Our bridal party was made up of our dearest and closest friends and family, traveling from places like San Francisco, Fargo and Des Moines– we were so lucky to be surrounded by so much love!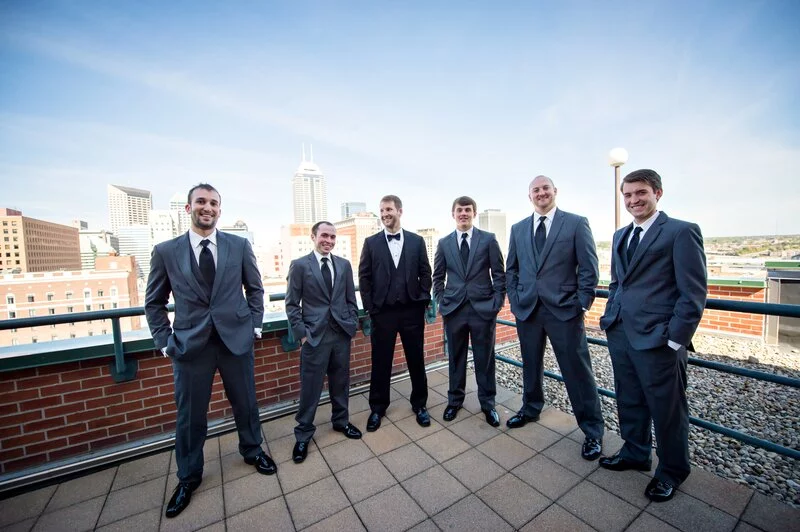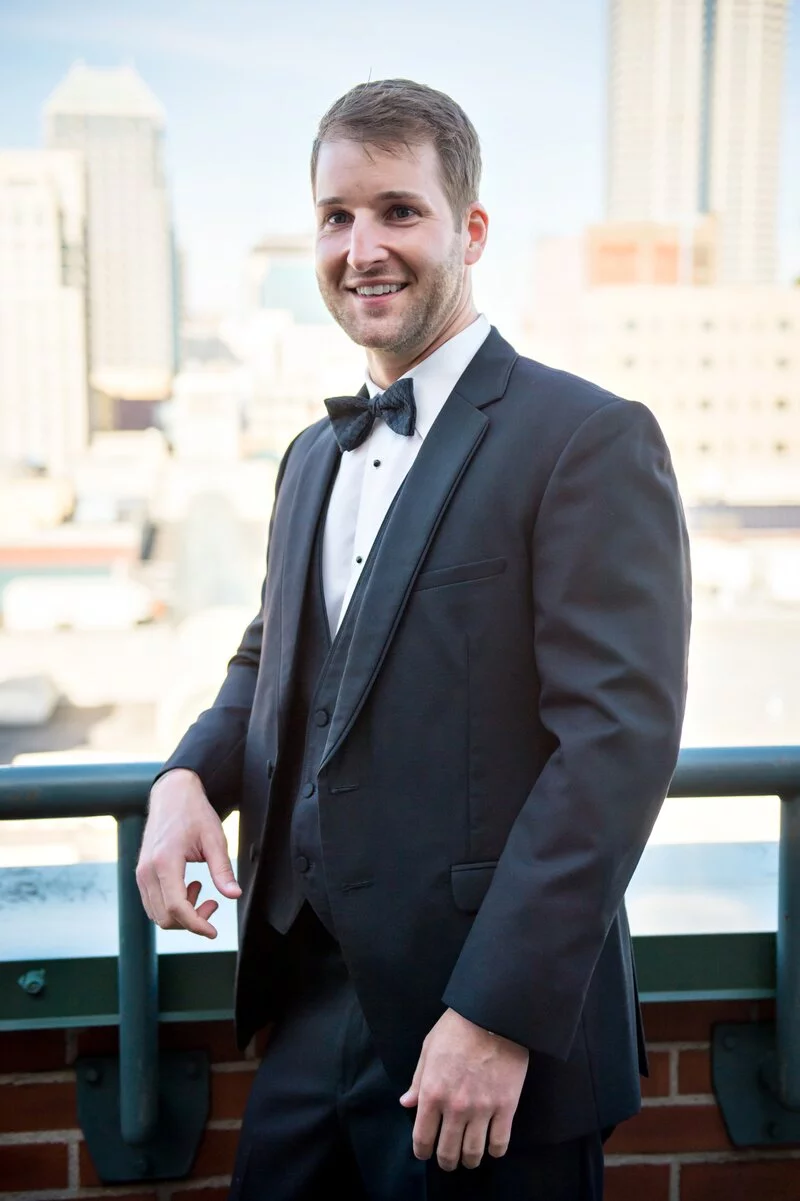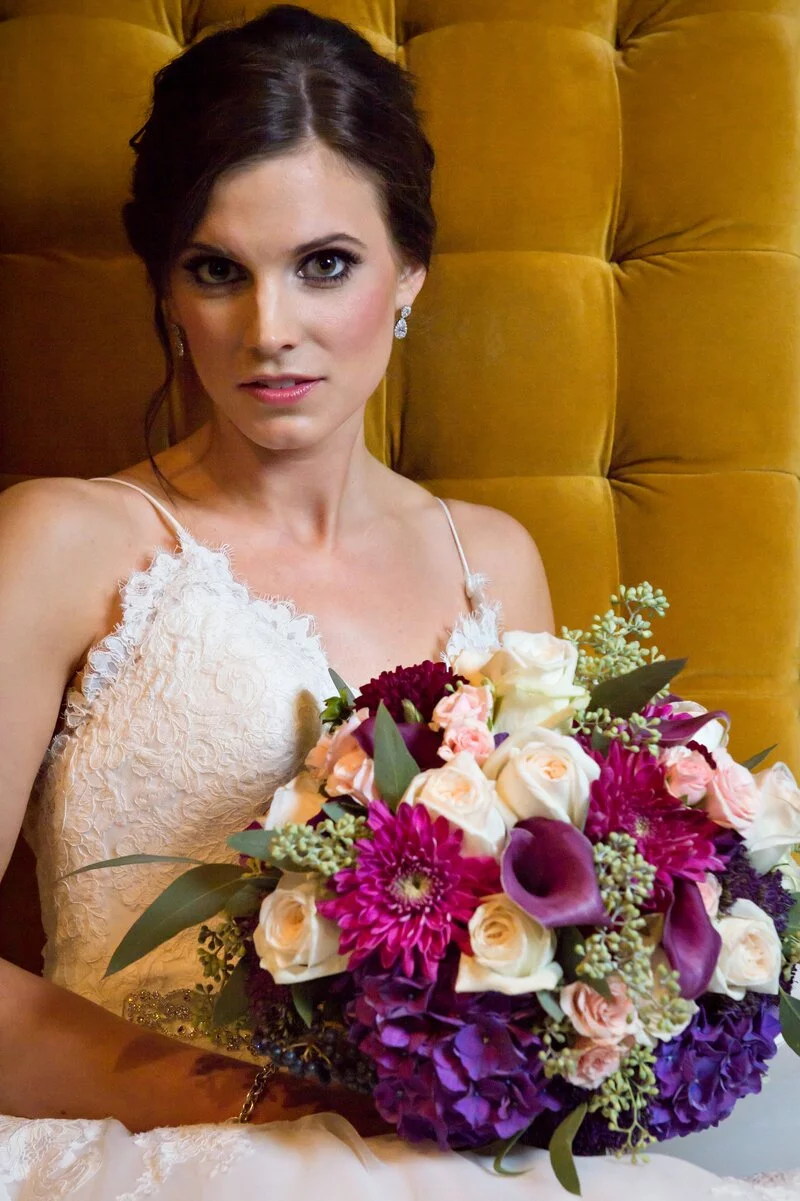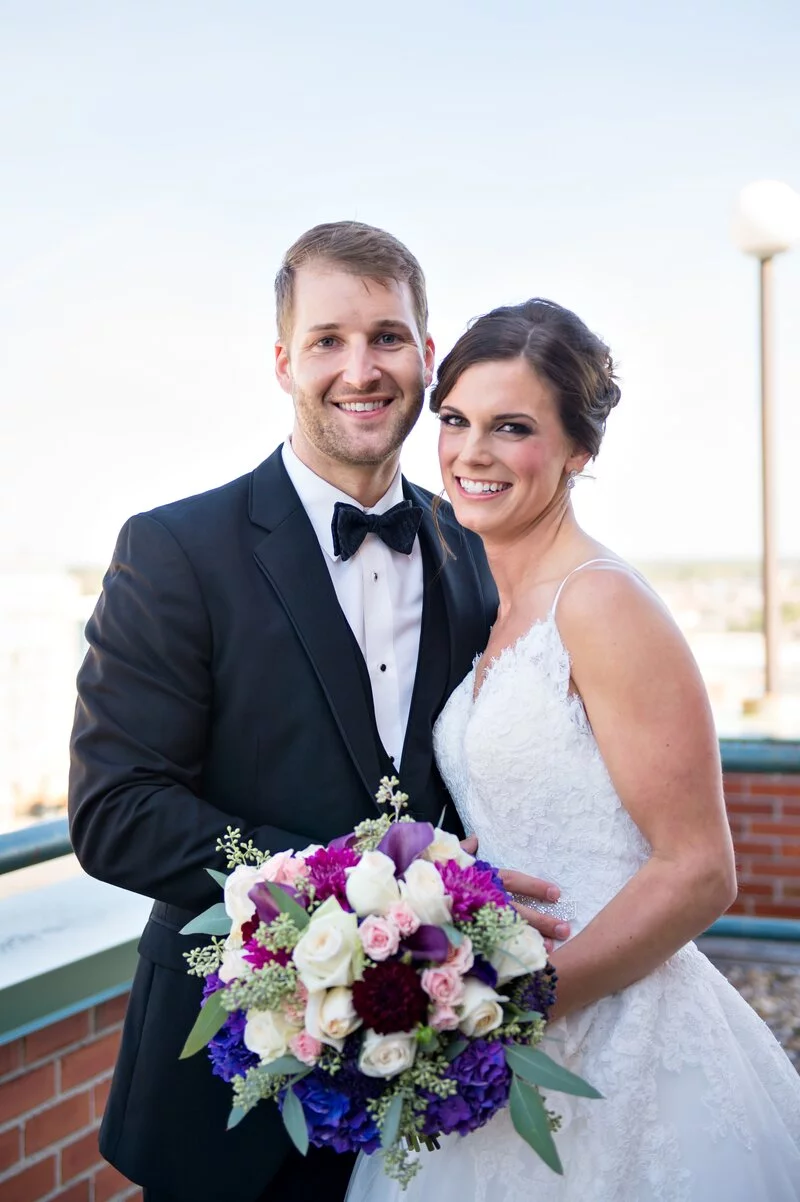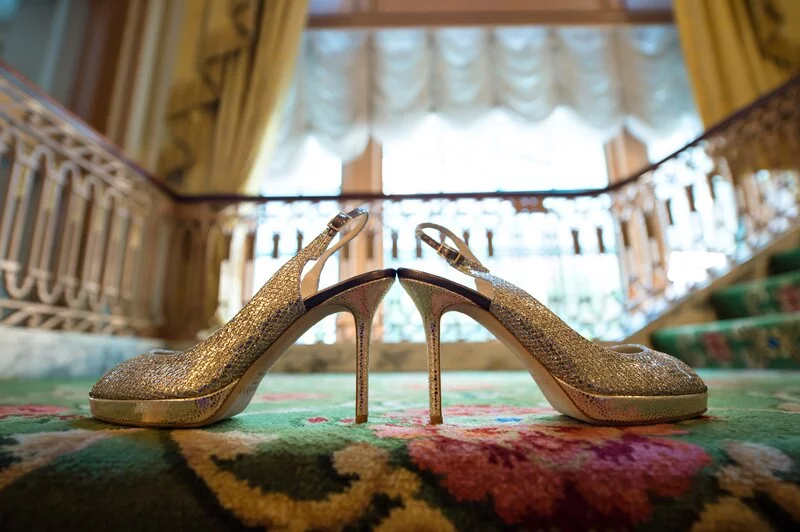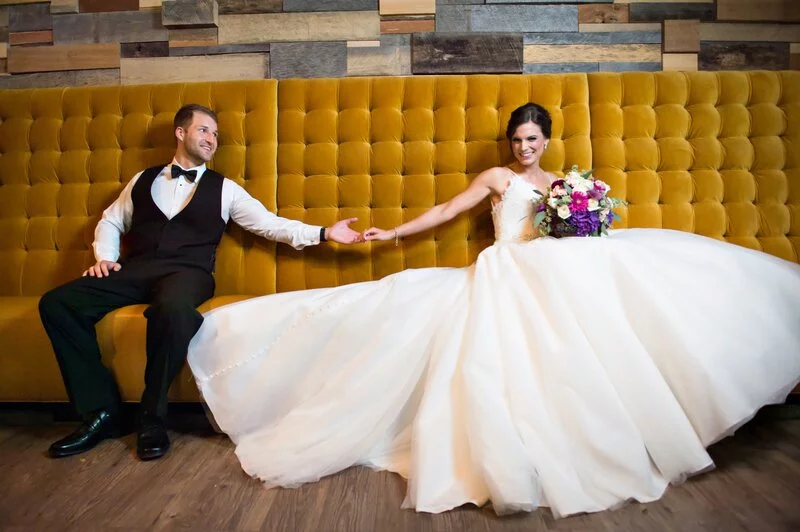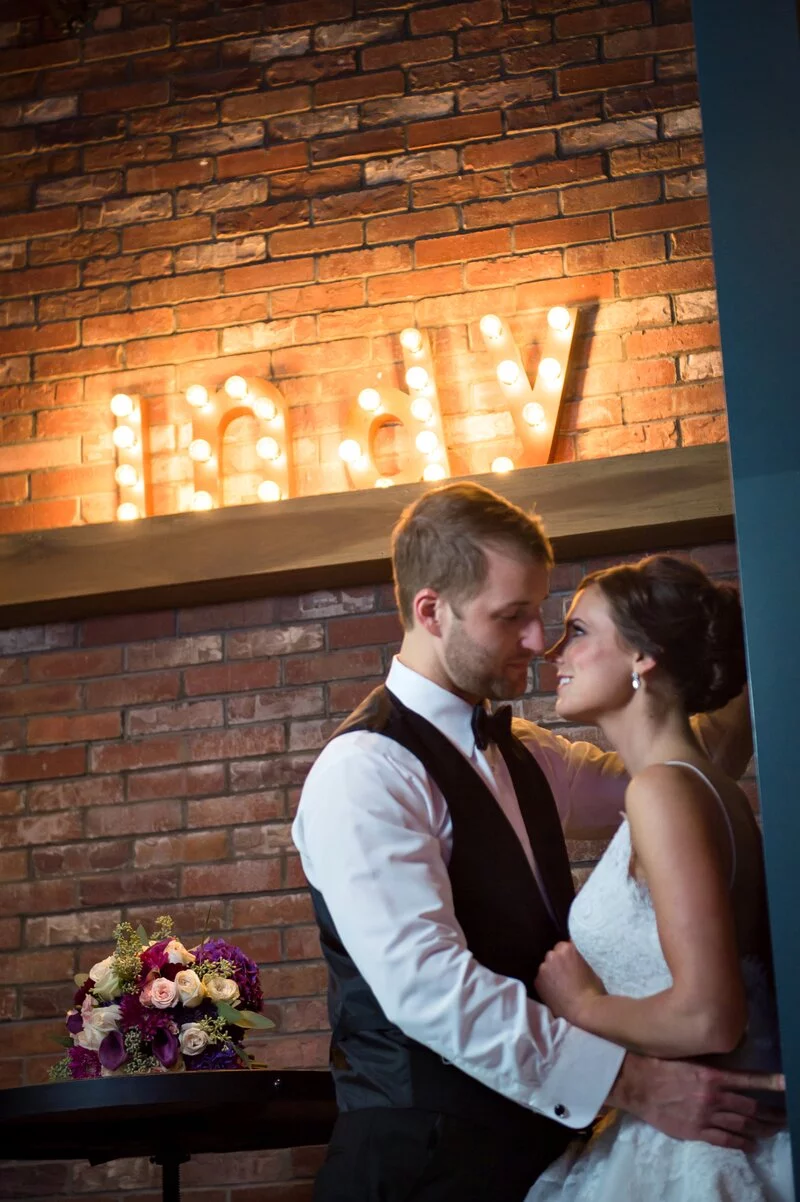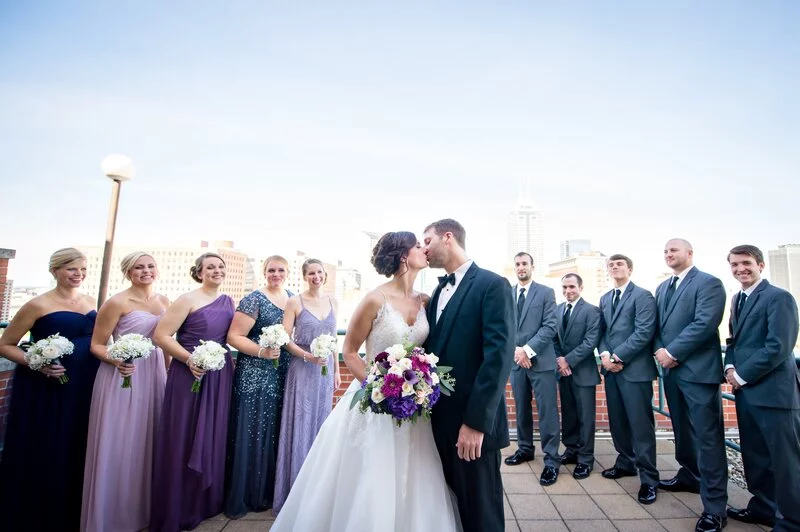 What was your favorite part of the planning process?
I am a huge planner even in my everyday life! I loved every second of it, especially as we got closer to the big day and all the small but super important details began to fall into place. Obviously shopping for my accessories and bridesmaids gifts was a highlight!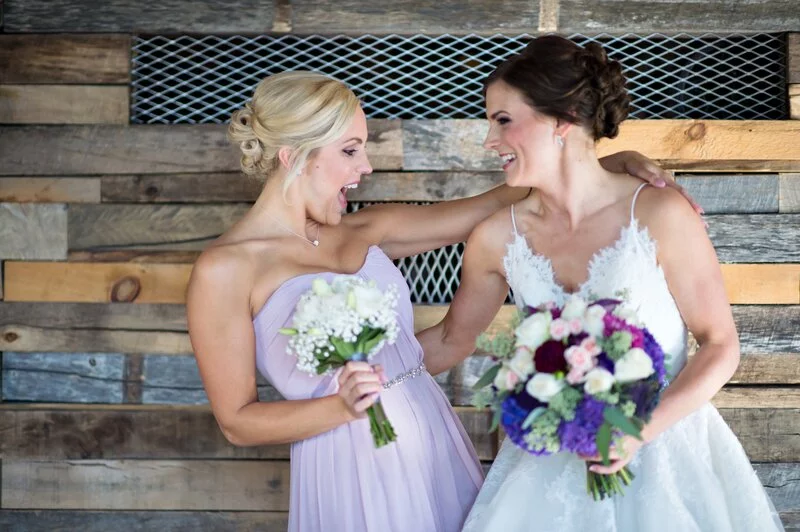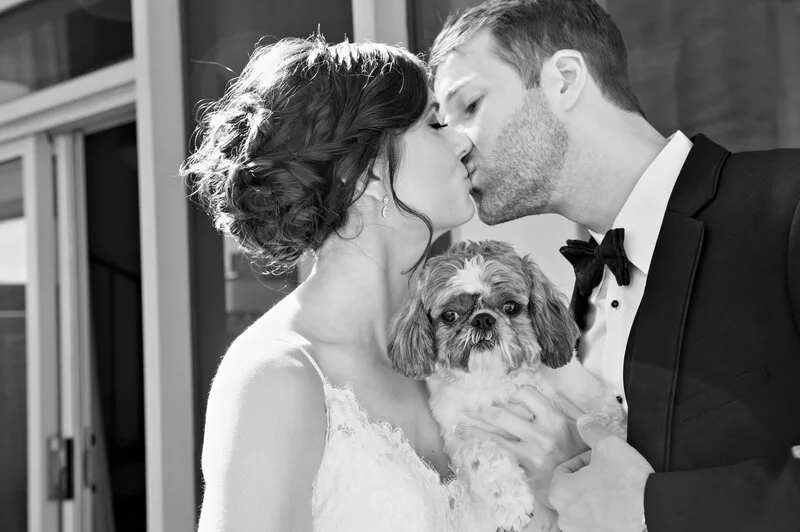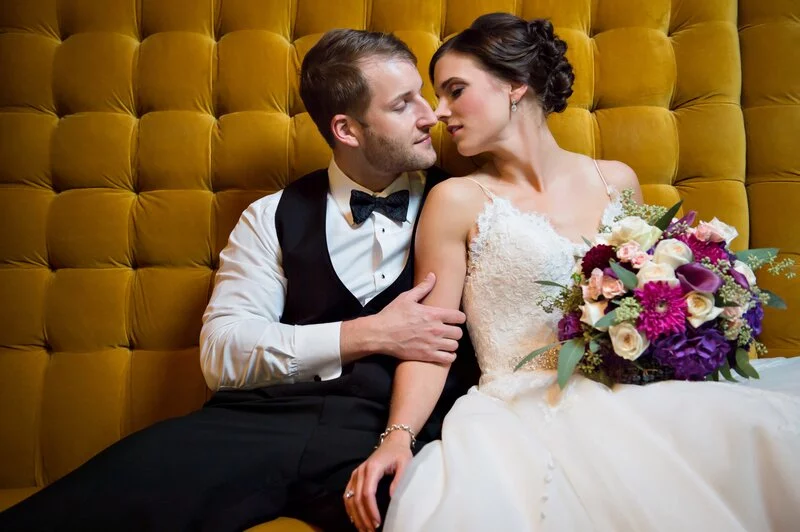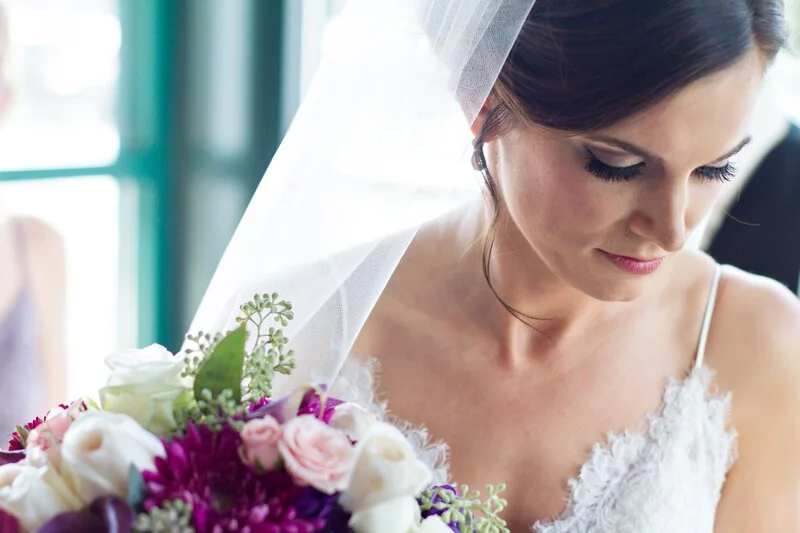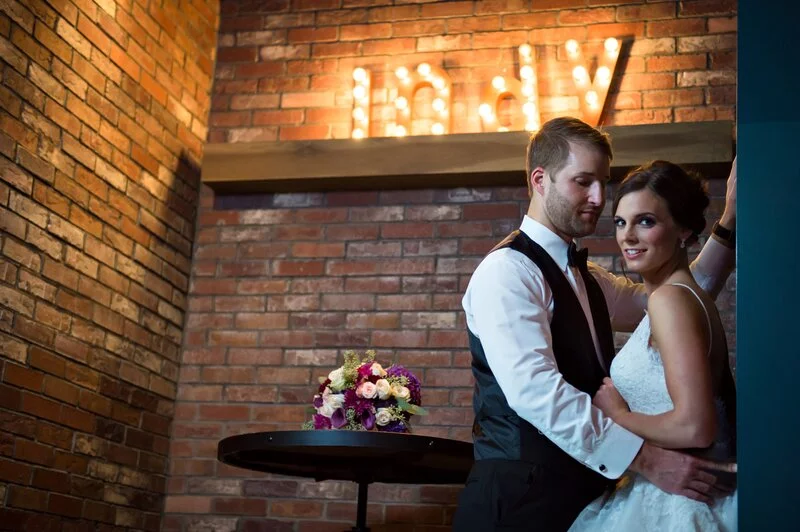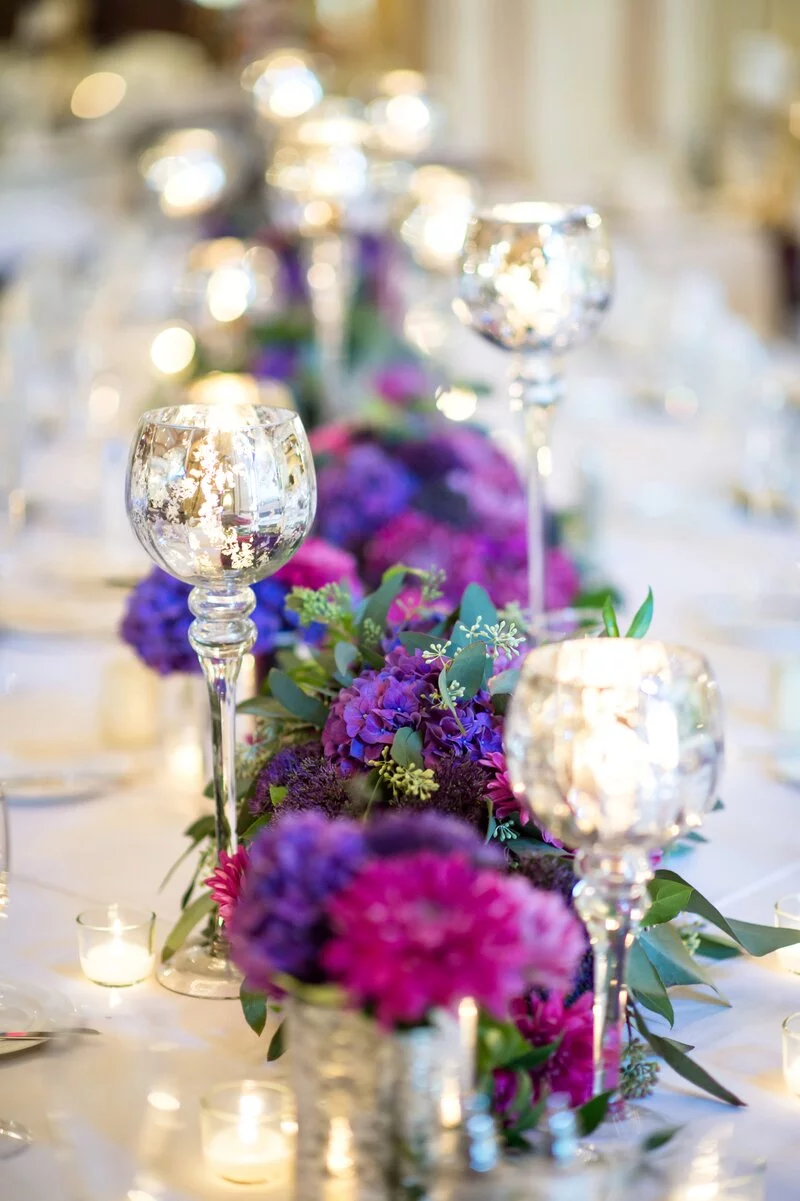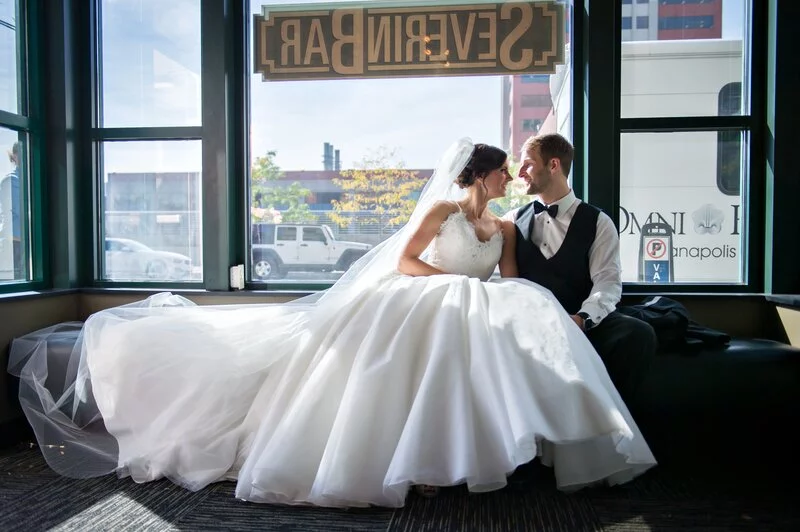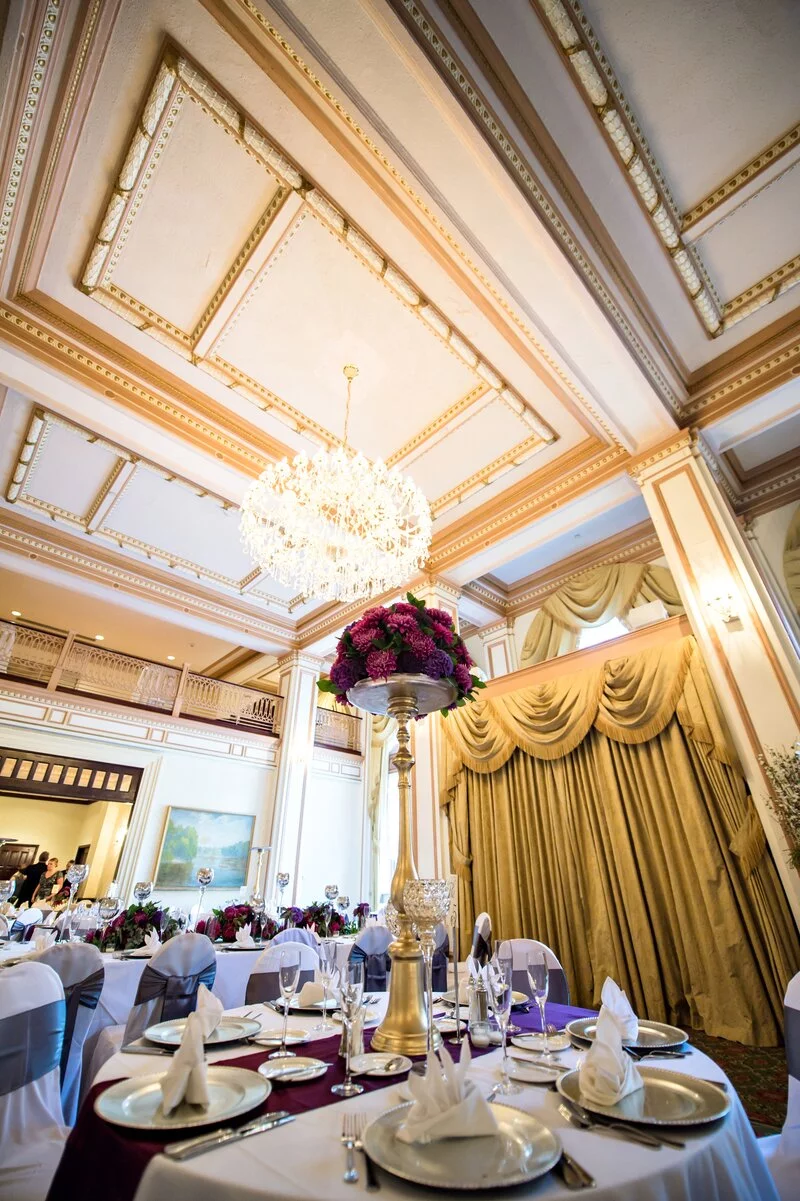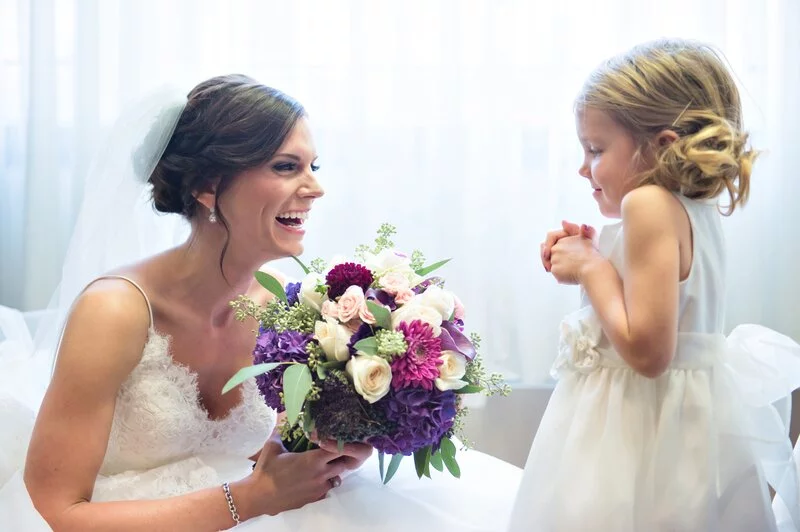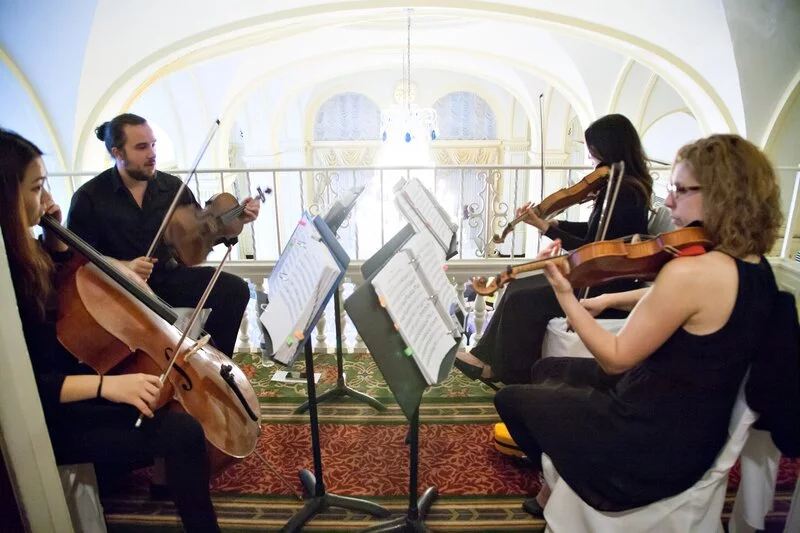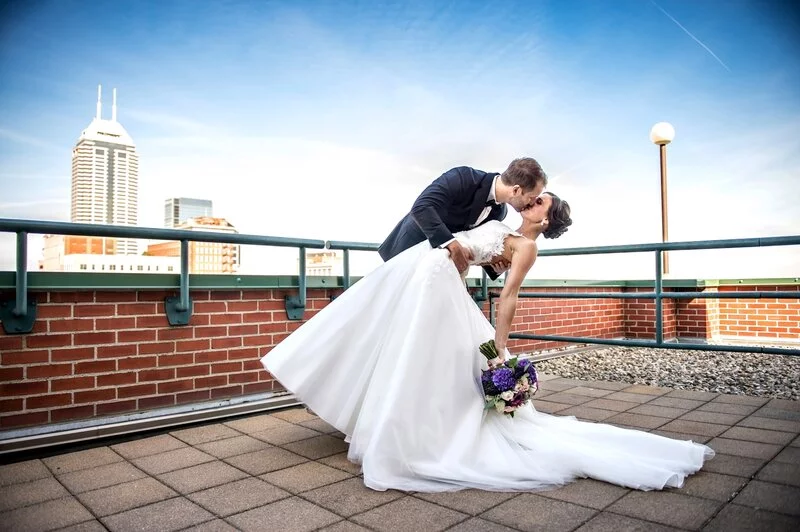 Were there any family or cultural traditions that you did on your wedding day?
Dustin's childhood youth pastor was able to marry us. That was so special because Tony has known Dustin's family for decades– it made the whole ceremony feel intimate and personal.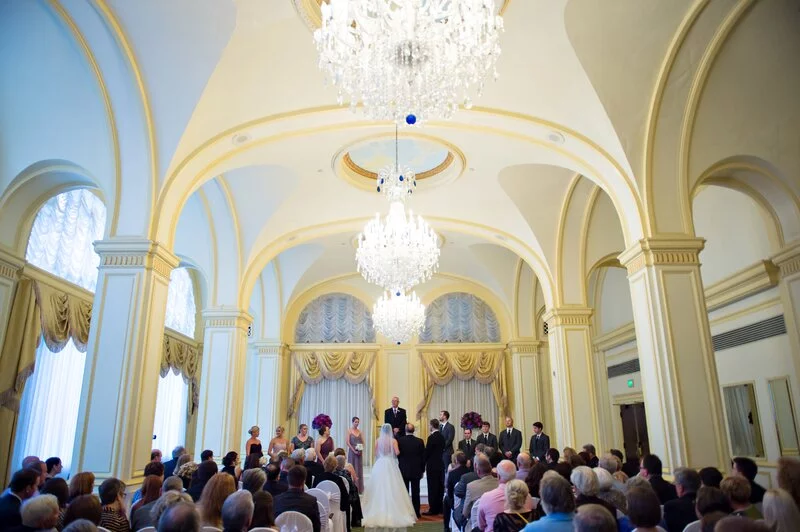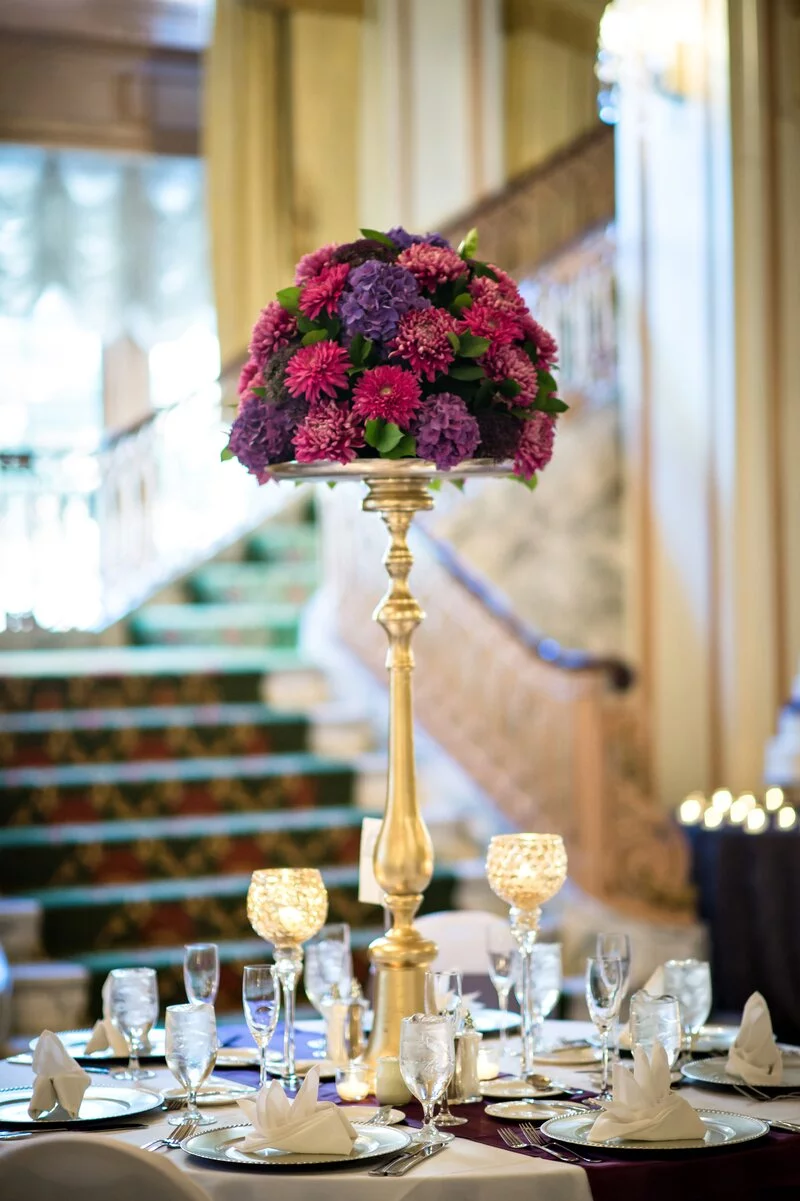 What was your favorite moment of the day?
My favorite moment of the whole day was, without a doubt, our first dance together as husband and wife. We danced on the first floor while our guests watched from the second floor terrace above. It was so beautiful. We laughed and kissed through the entire song– "Til I'm Ninety Nine" by Nathan Angelo. At the end of the dance we waved up at all our guests– so magical!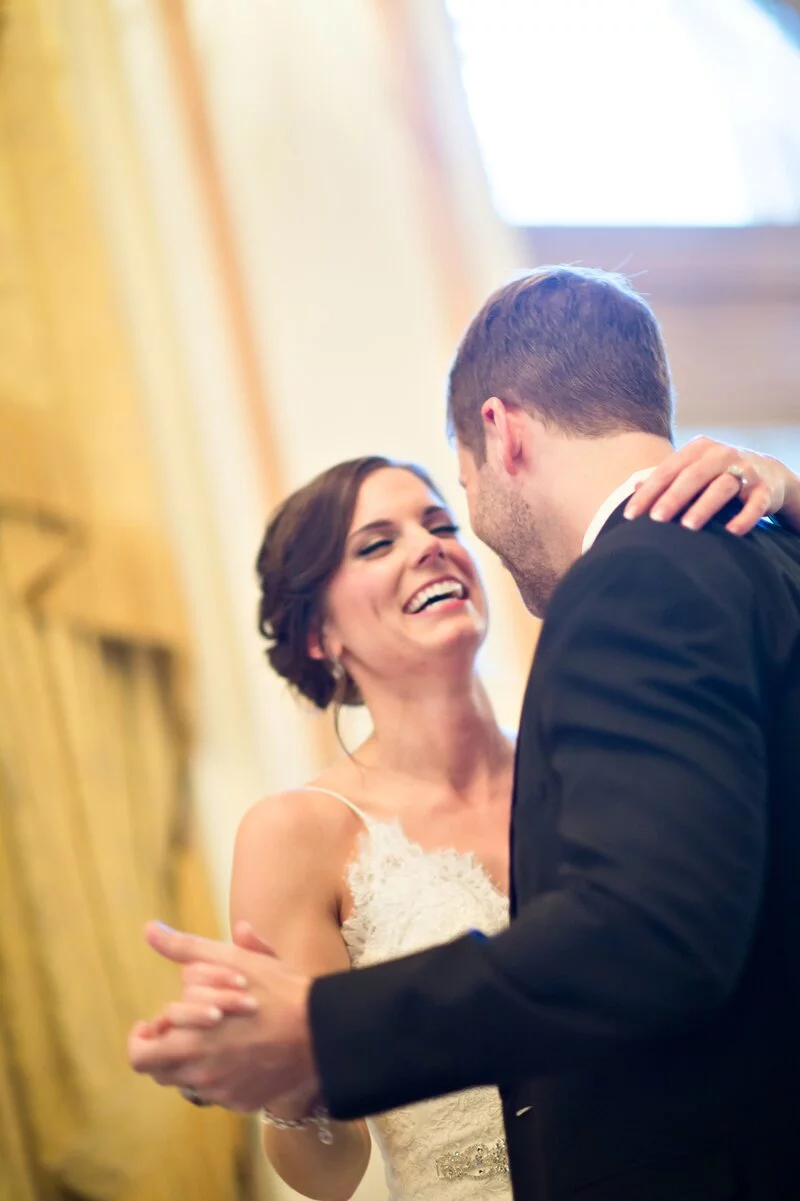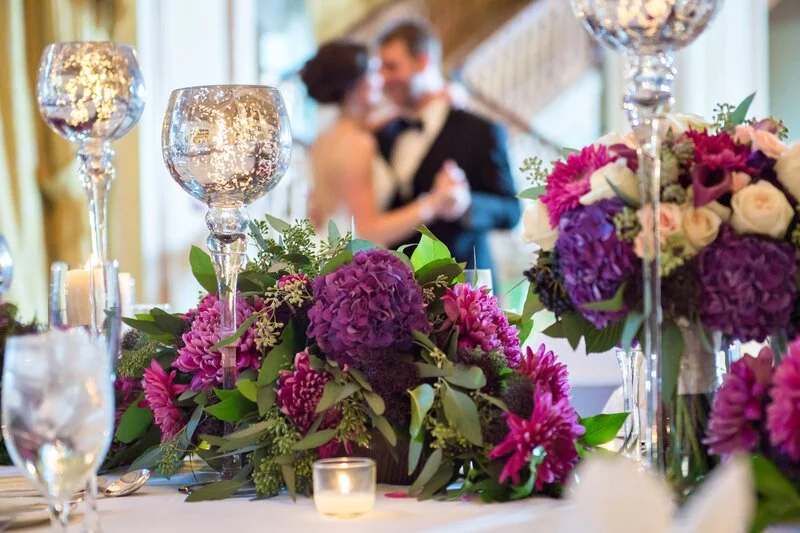 How did you go about finding & hiring your wedding vendors?
My maid of honor gave me a few referrals– otherwise I spent tons of time scouring portfolios online and meeting for initial consultations, especially with photography and floral!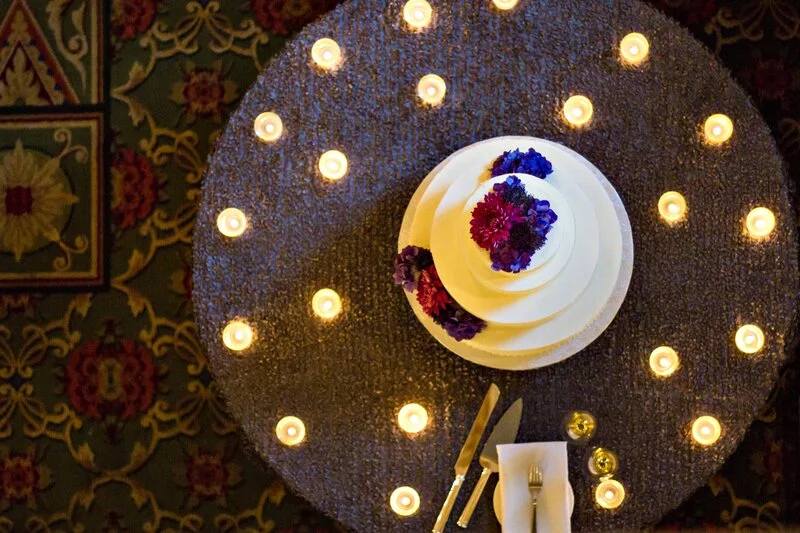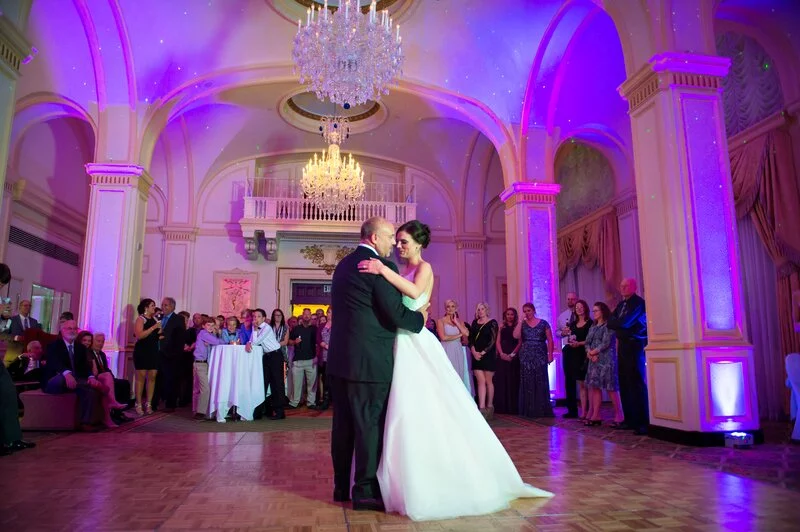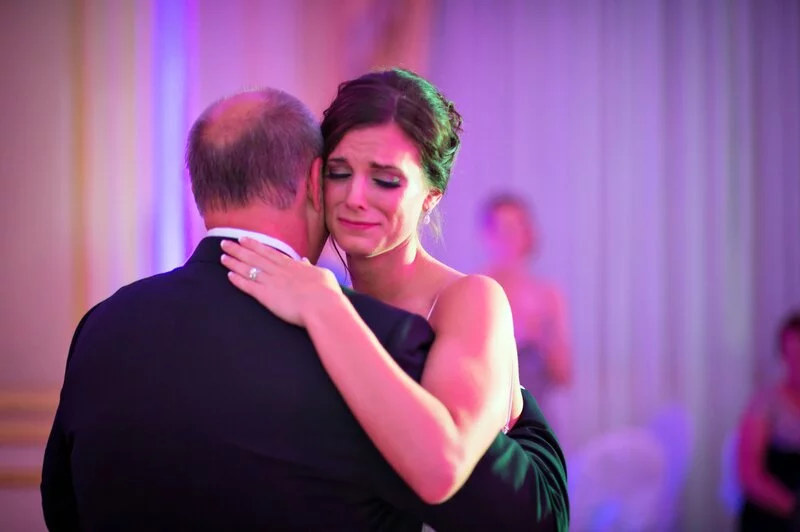 Do you have any advice to other couples planning their day?
Get some help planning from a professional! We had weekend coordinating from Tara Nicole Weddings for the weekend of. This allowed myself and my family to relax and enjoy the weekend. Let someone else worry about the logistics!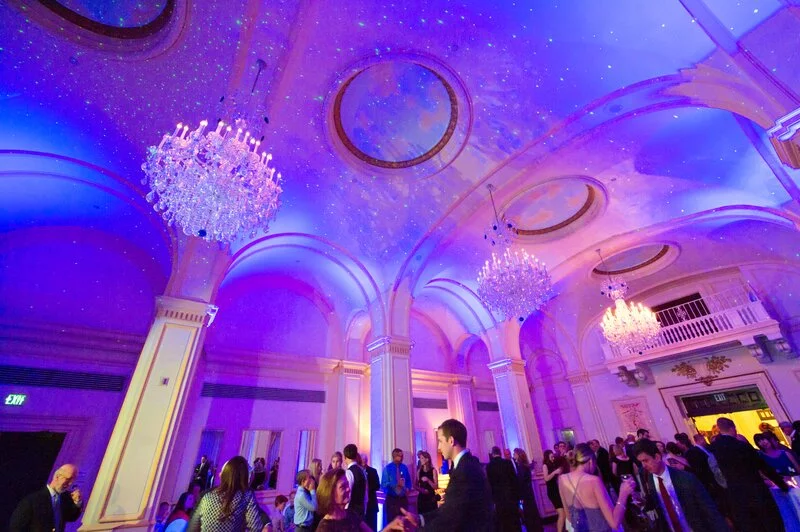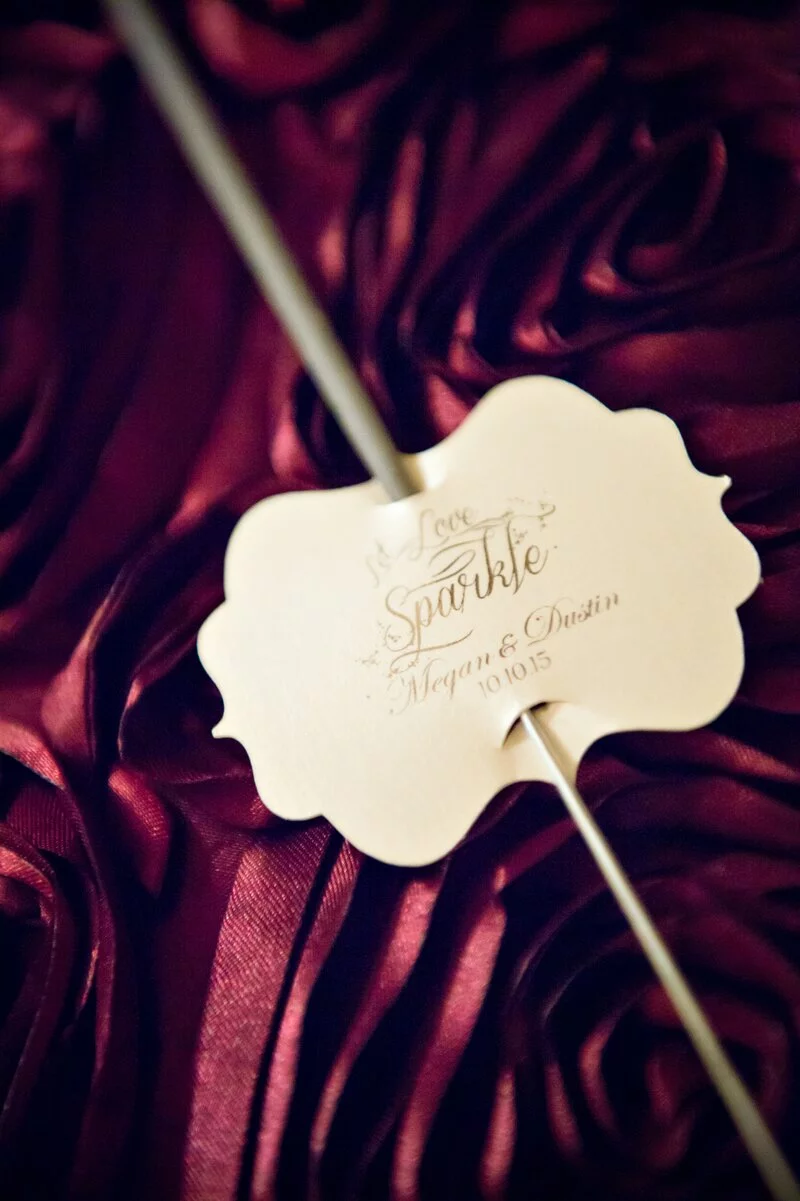 Looking back, what was the best decision you made when planning your wedding day? Is there something you wish you had done differently?
No regrets! The best decision was to hire weekend coordination from a professional. Also, having the entire wedding party get glammed up on-site was super smart! Easy to keep tabs on everyone!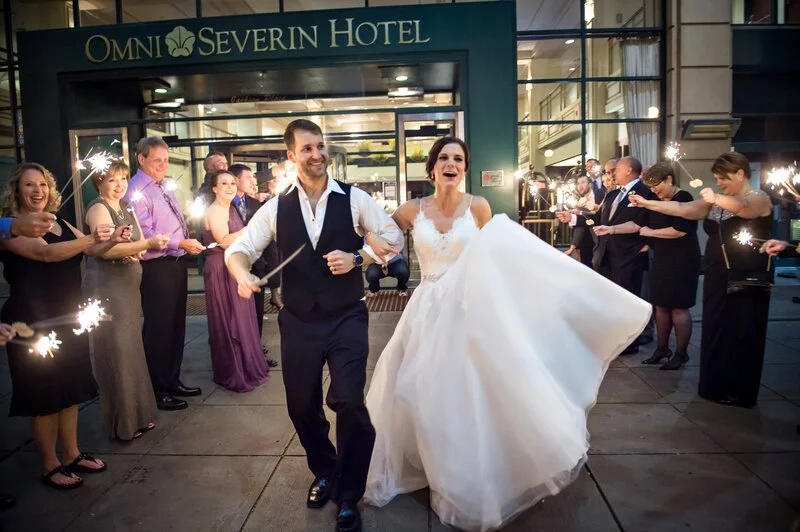 Design Team:
Photography: Dauss FOTO | Wedding Planner: Allie Ellsworth of Tara Nicole Weddings | Venue: The Omni Severin Hotel | Florist: Julie Acheson of Royal Creations | Cake: Heavenly Sweets | Makeup Artist: Beauty by Crystal | Bridesmaids Dresses: Bella Bridesmaids Indianapolis | Wedding Gown: That Special Touch