You don't have to follow the yellow brick road to get to this emerald city!
Welcome to our Emerald Wedding Inspiration Board!
Emerald is the birthstone for May so what better time to create a beautiful inspiration board than now? Our inspiration began with this brilliant emerald green silk and lace dress, perfect for bridesmaids or the bride. We decided to pair gold accents with this rich vivid color and the outcome is dazzling!
For that daring bride looking for that "go big, or go home" color palette, we think emerald is the perfect choice!
Don't miss more of our wedding inspiration boards over on our Pinterest page.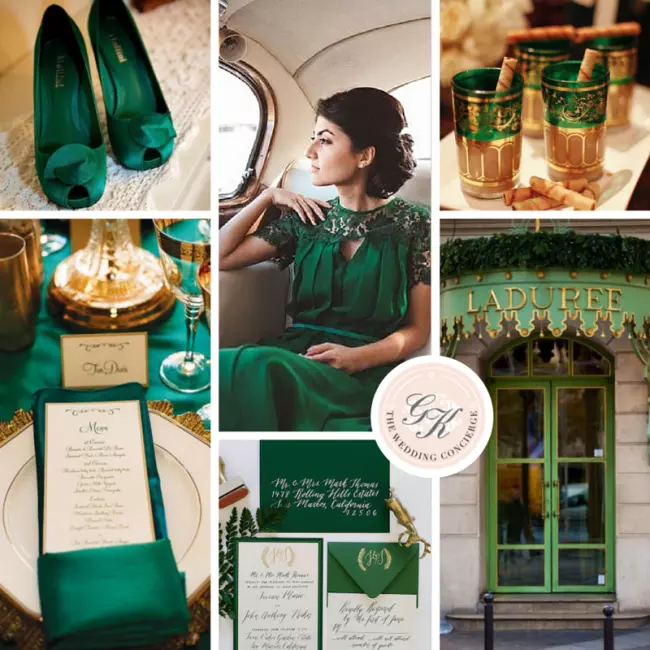 Image Credits:
Shoes – Dally Street Images via Polka Dot Weddings // Dress – I Love Wednesdays // Cocktail – Dallas Curow via Ruffled // Place Setting – Classic Party Rentals – Emma and Josh via The Bridal Bar // Invitations – Ashley Lurcott via Bridal Musings // Laduree – Flickr via Pinterest