Amber and Nathan's Cincinnati City Engagement is such a stunning shoot! We are swooning over the views that Juicebeats Photography was able to capture behind the couple, and we are absolutely in love with the fact that the session started off fun and carefree (with the couple sharing an ice cream cone) to romantic and daring (with lots of twirling in the busy streets!). The couple decided on two primary locations for their engagement session, the John A. Roebling Suspension Bridge and Cincinnati Music Hall, both sentimental for these two. How could we not love the blue bridge hanging over the Ohio River and surrounded by some of the city's most beautiful sites?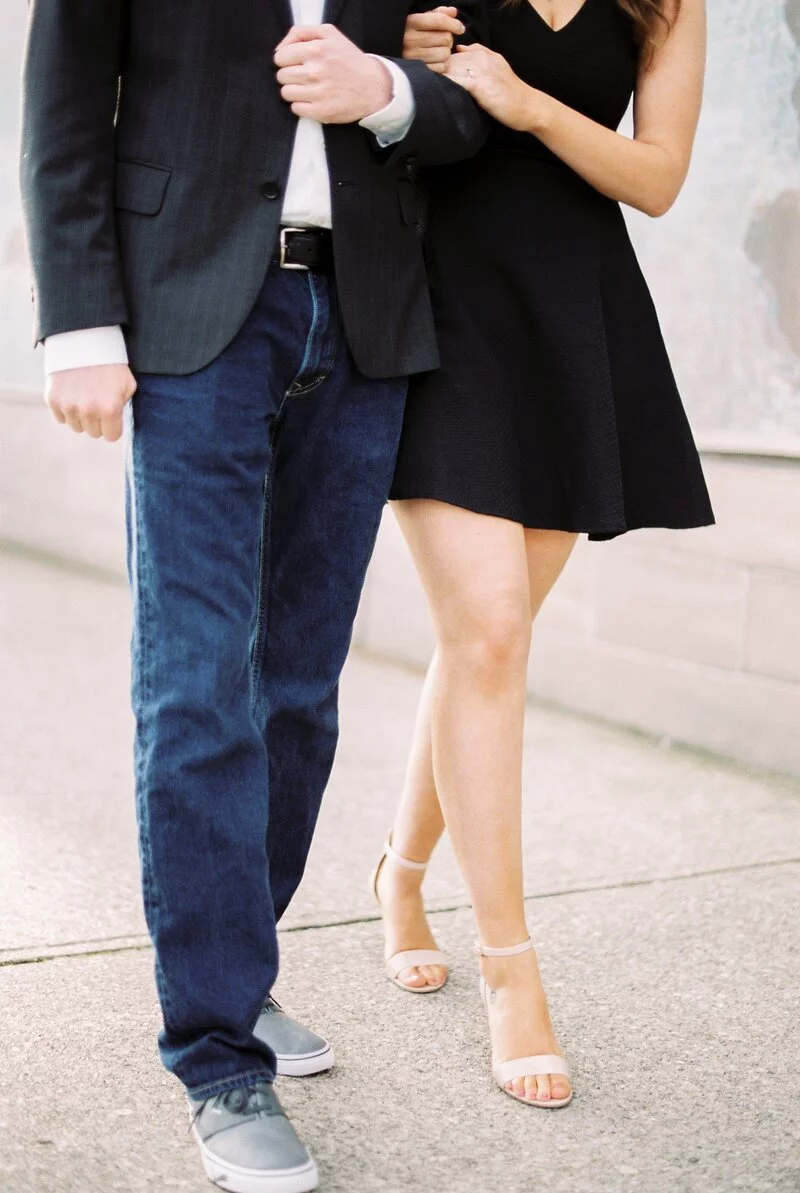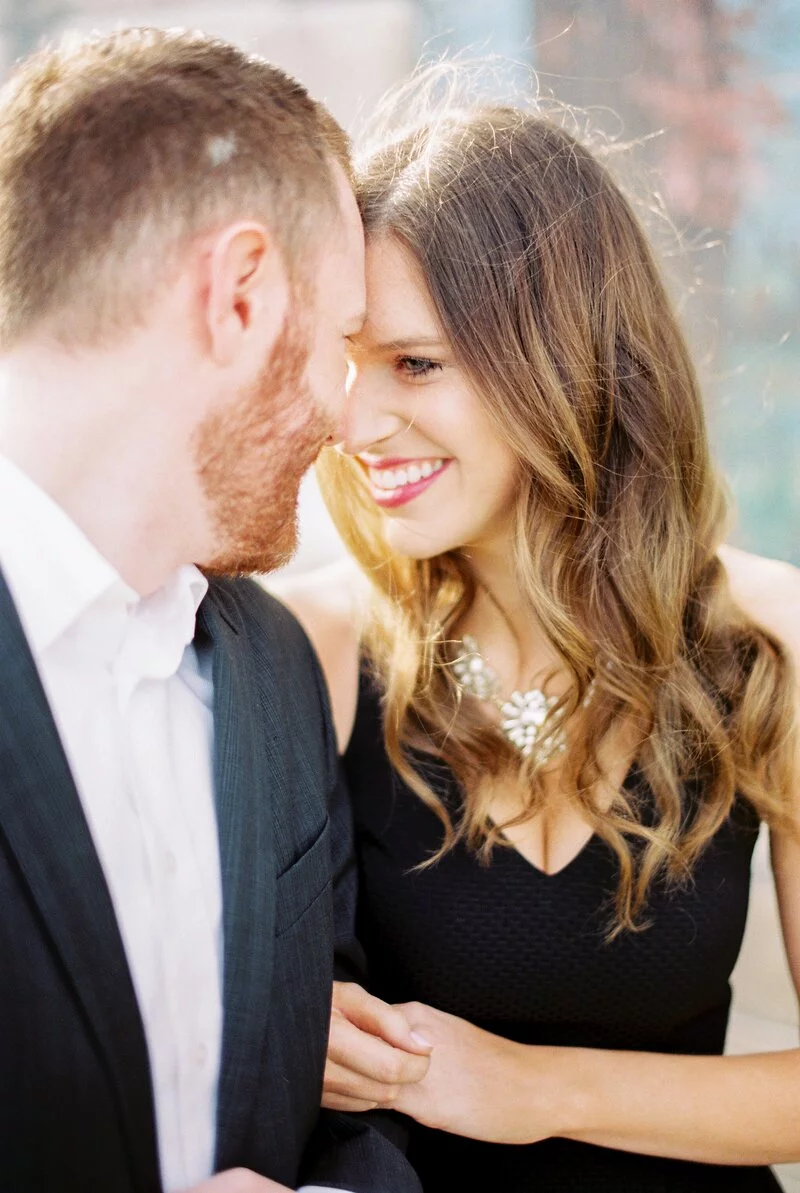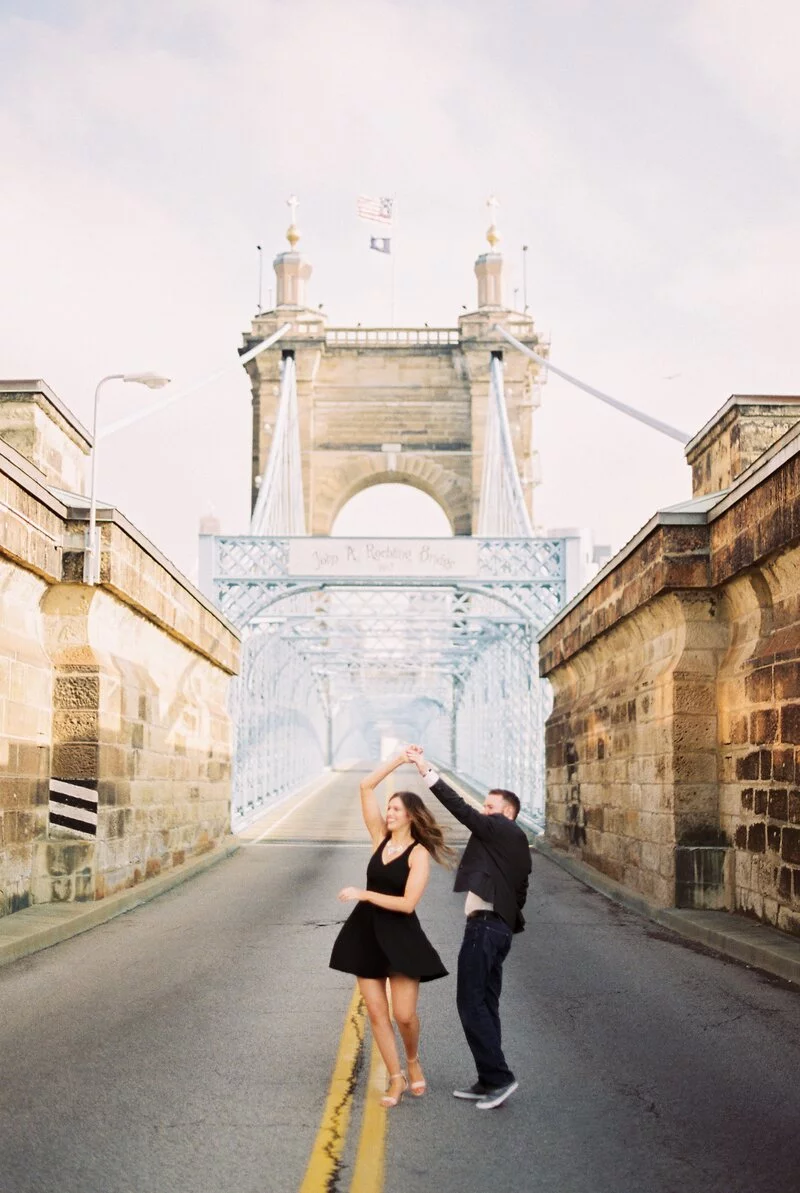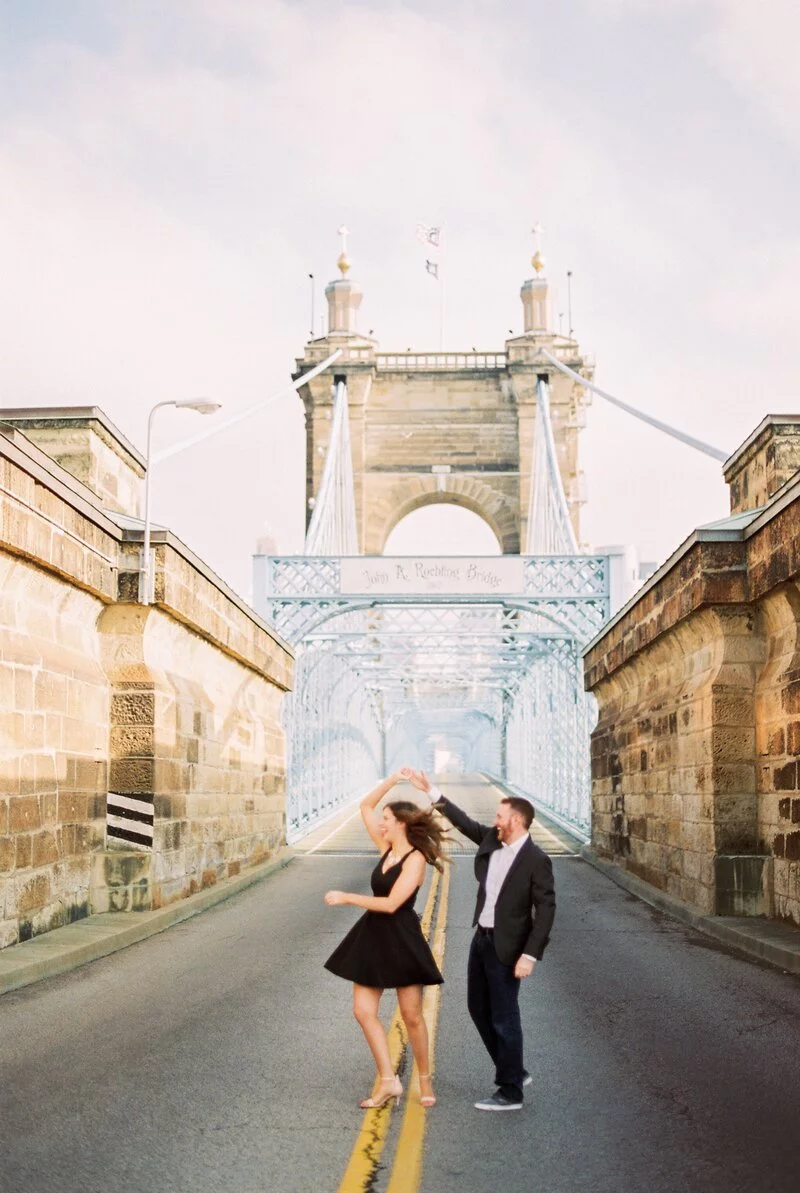 Tell us about the proposal.
He told me he planned a date night and to come to his house straight from work on a Friday. When I walked in his house the lights were dimmed, music was playing, and there were instructions waiting inside the door for a scavenger hunt. The goal was to collect 12 roses by following the clues. Each clue was relevant to a memory with a picture and a riddle that Nathan made (the riddles were so creative and cute). the most memorable clue was opening the garage door to a rented pick-up truck full of blankets, pillows, movie snacks and a note saying we were going to a drive-in movie (I had never been and begged to go for years). The last clue was to go on the back porch which was lit up with lights, candles, a slideshow of pictures of us and Nathan on one knee waiting for me. After I said yes we went to our drive-in movie date.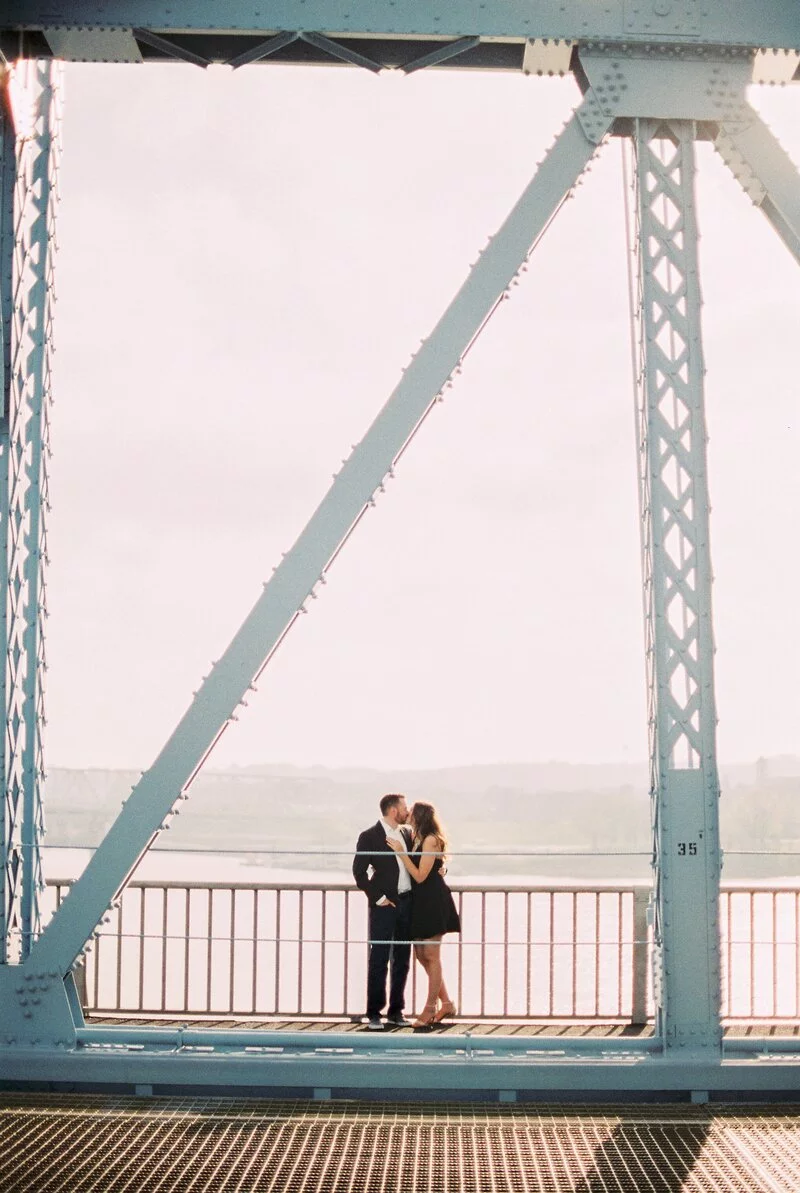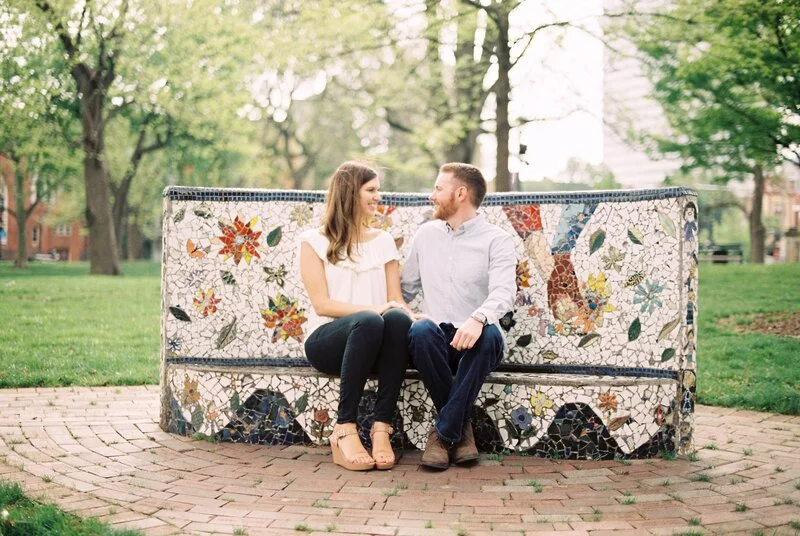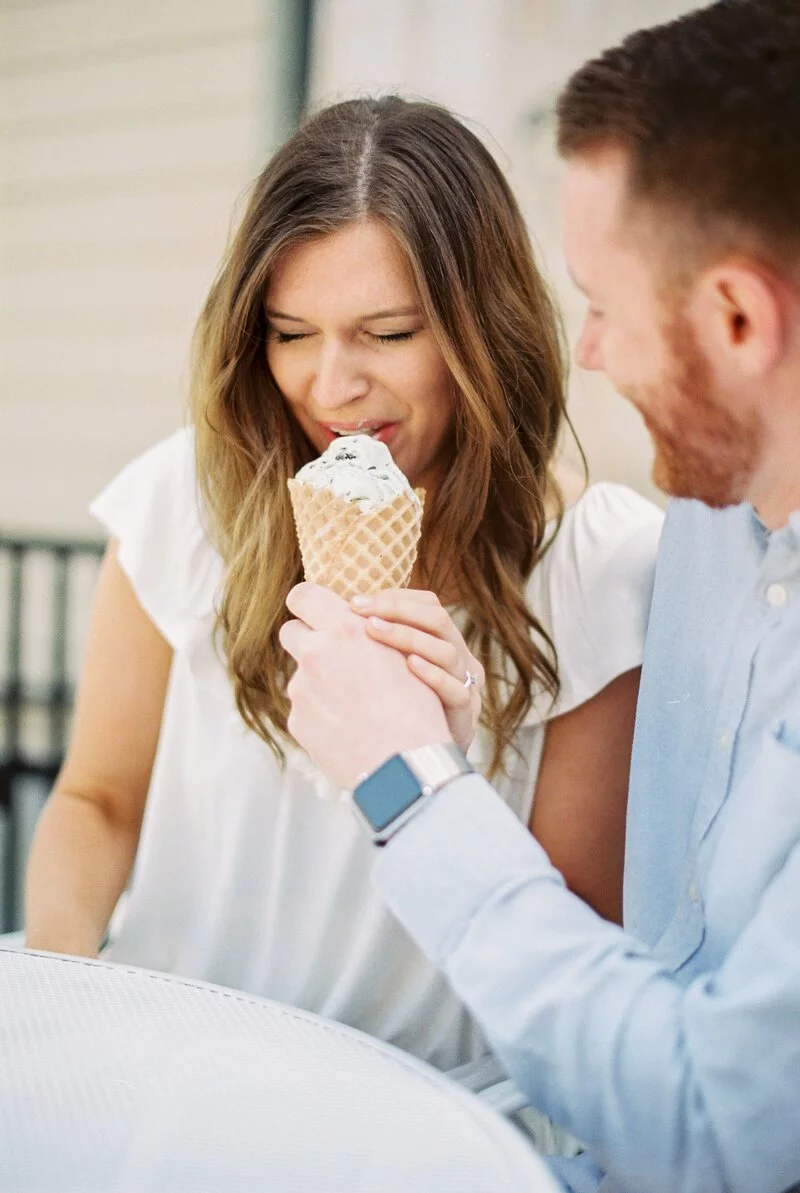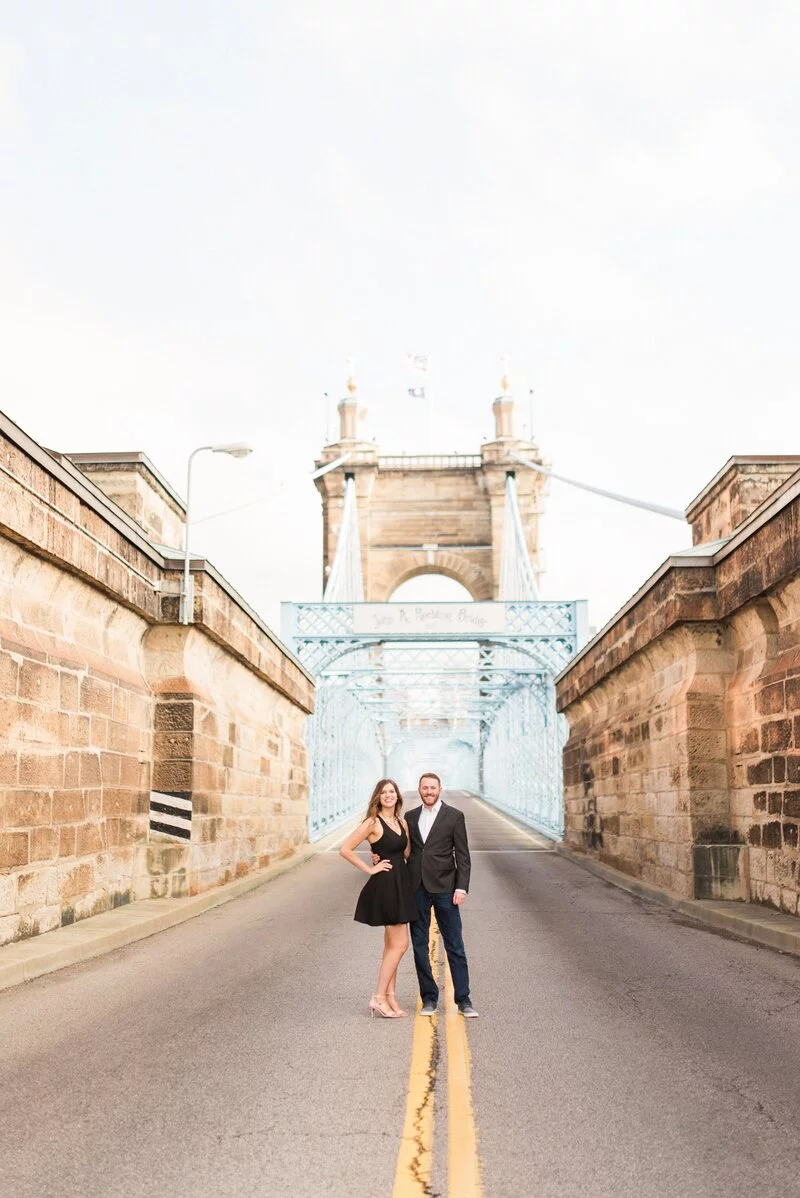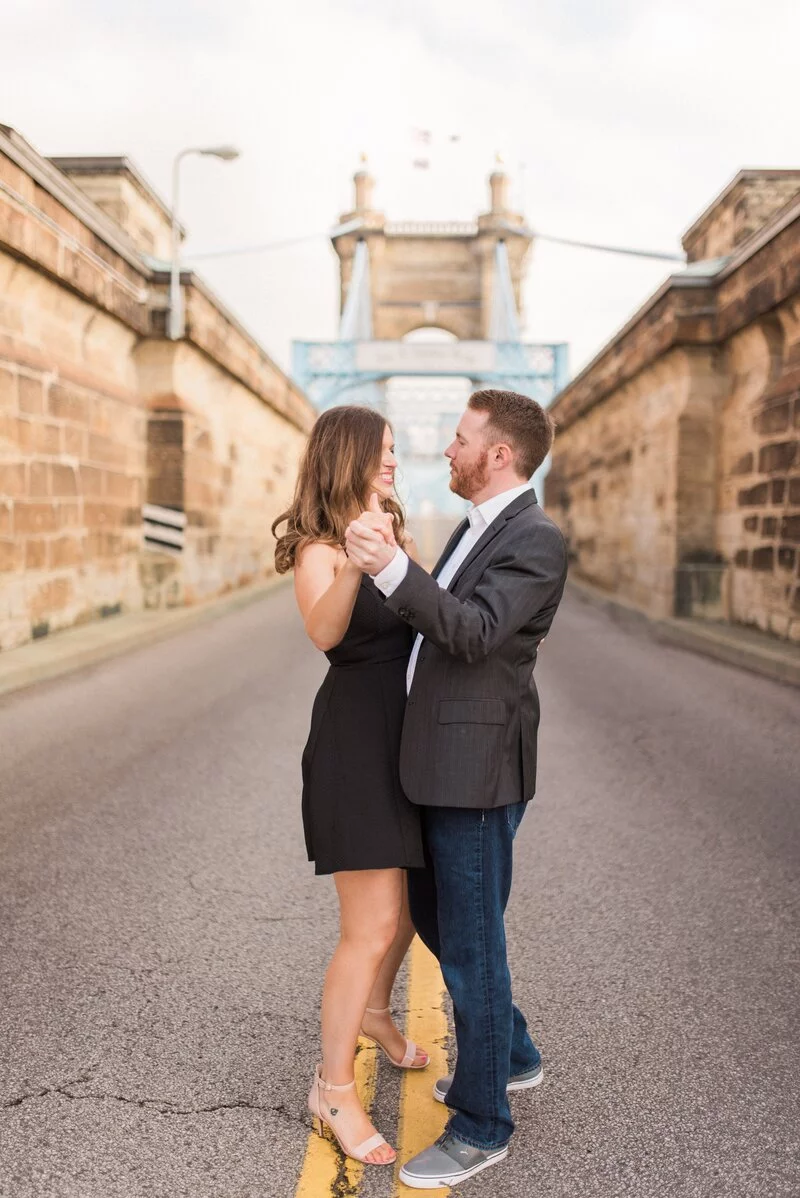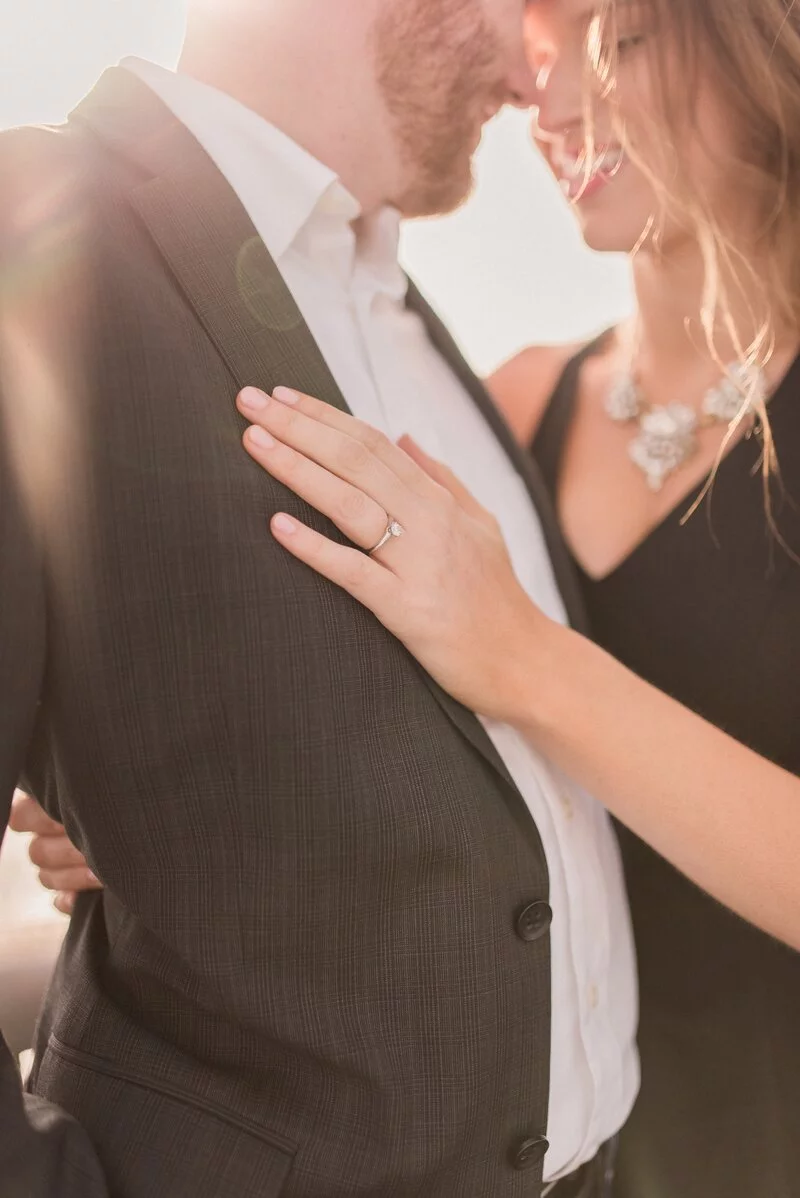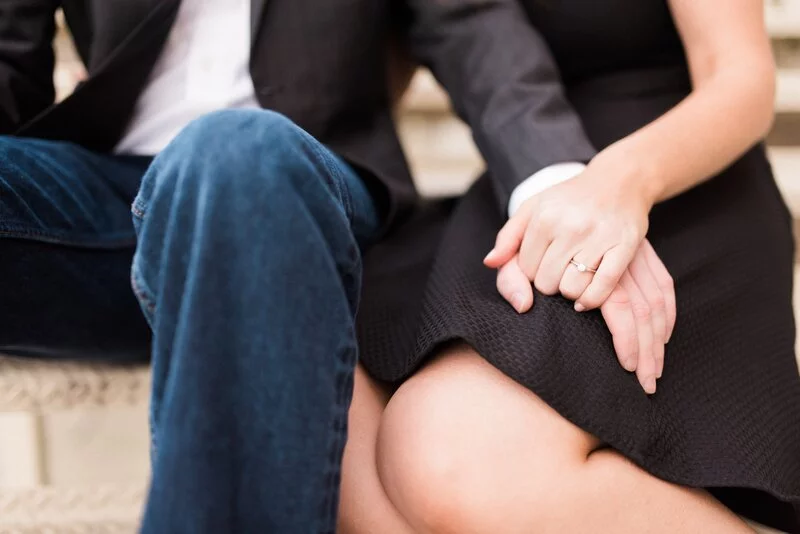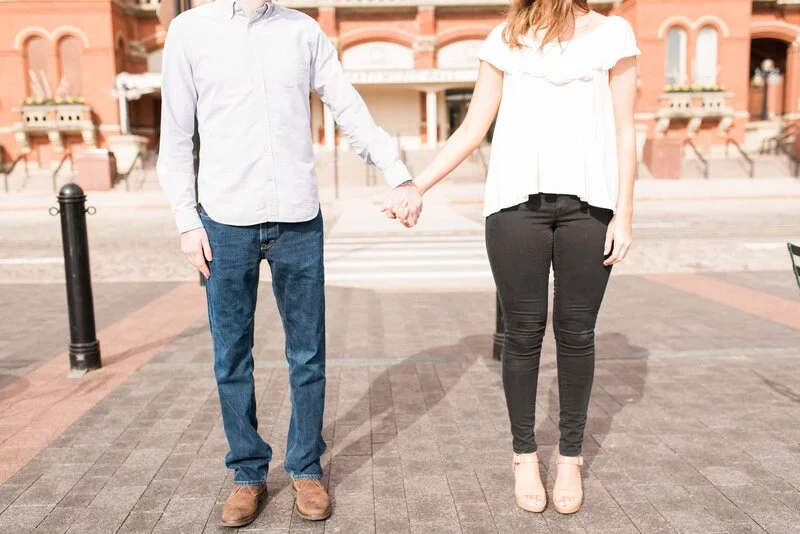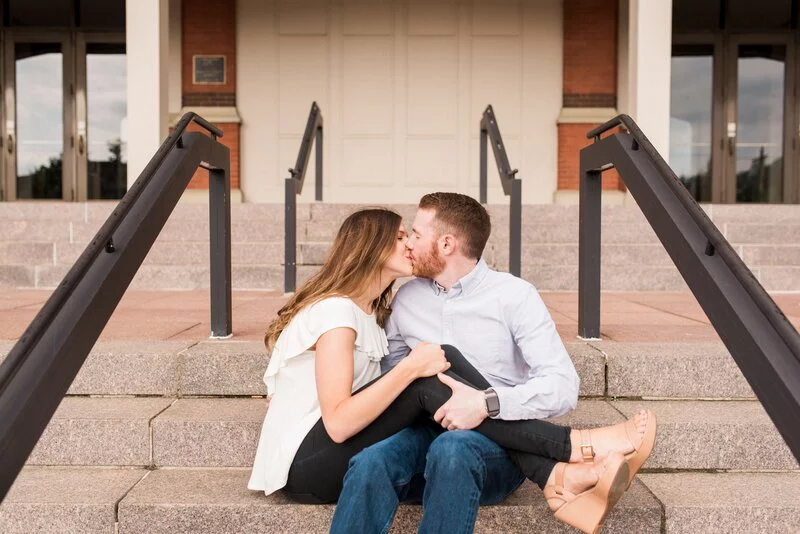 In the words of the photographer, Juicebeats Photography:
Our favorite moments getting to know this couple involved a series of shots where we were all moving in and out of the street for passing cars, as the couple laughed playful and danced between the large brick entryway. These two were game for anything, and we appreciated their perfect styling and true naturalness. Music Hall, just beyond Washington Park, provided an elegant backdrop for some additional city shots, but we really enjoyed spending time over ice cream with Amber and Nathan at a local candy store, Schenider's Sweet Shop. These candid moments were so much fun to experience with the two, and we could truly see their love and joy as they laughed and shared a cone of mint chocolate chip.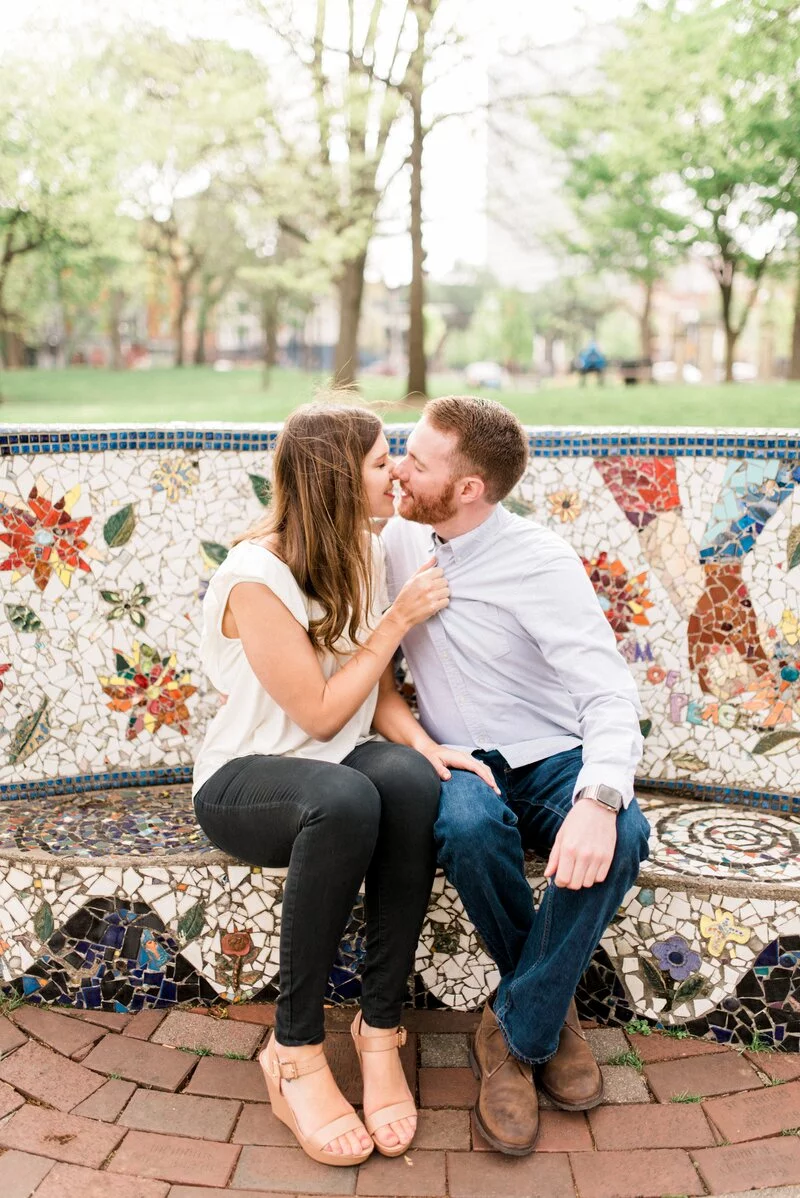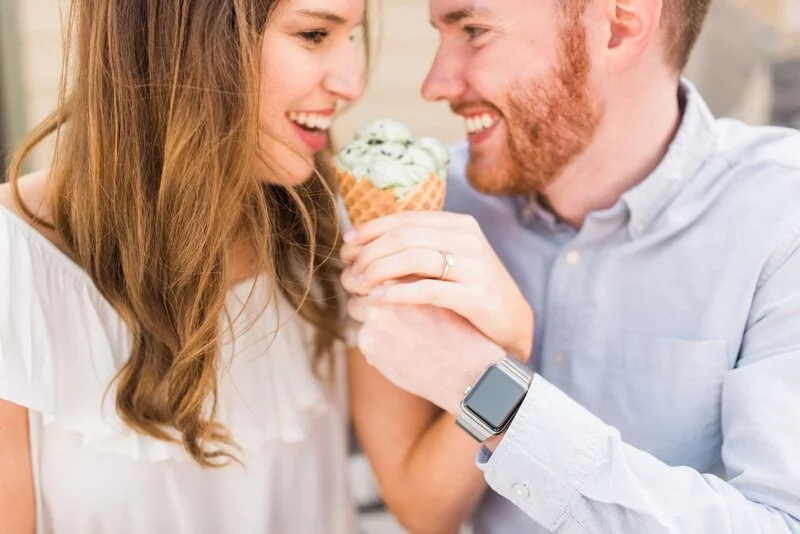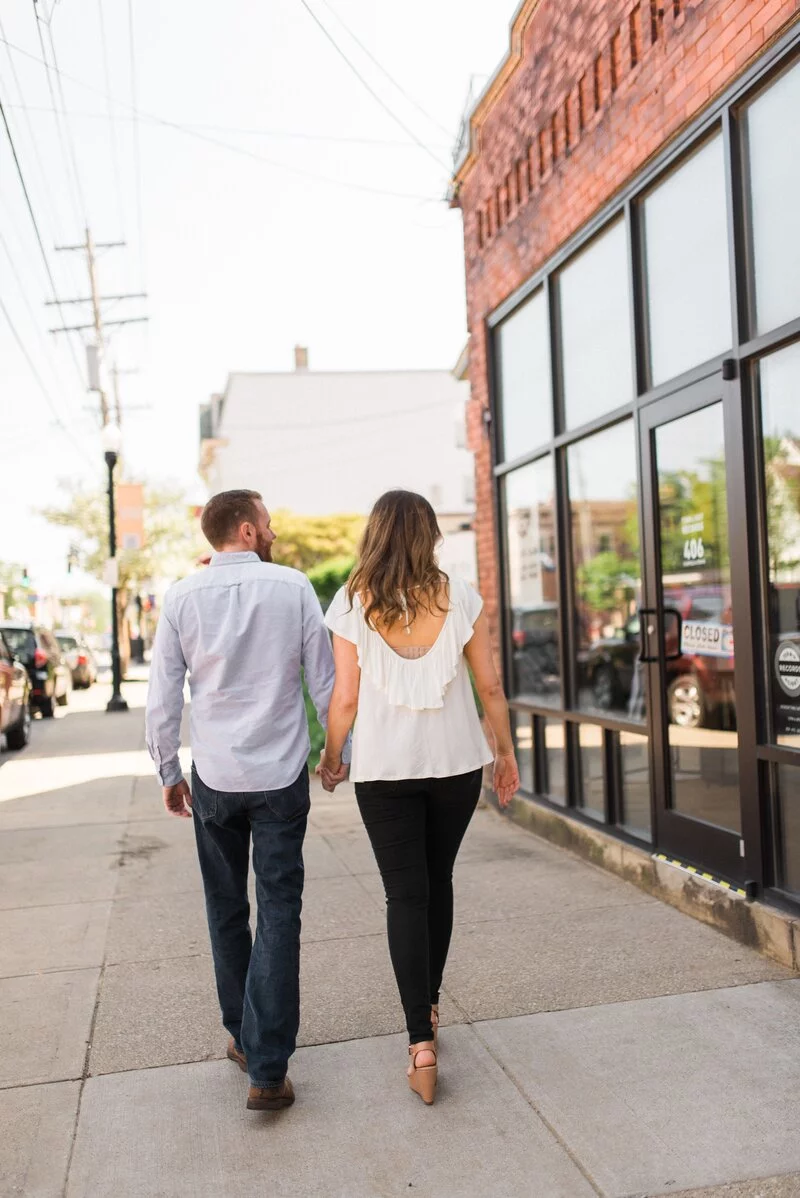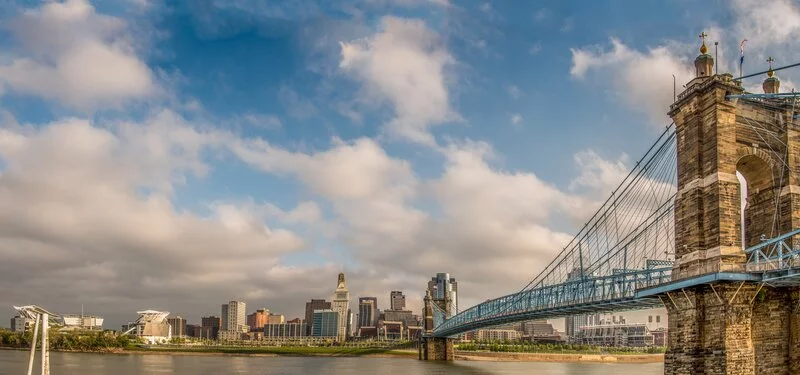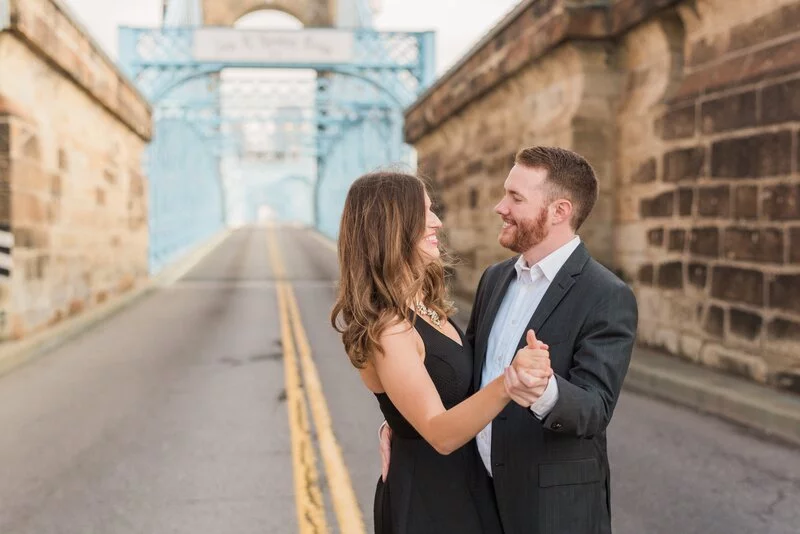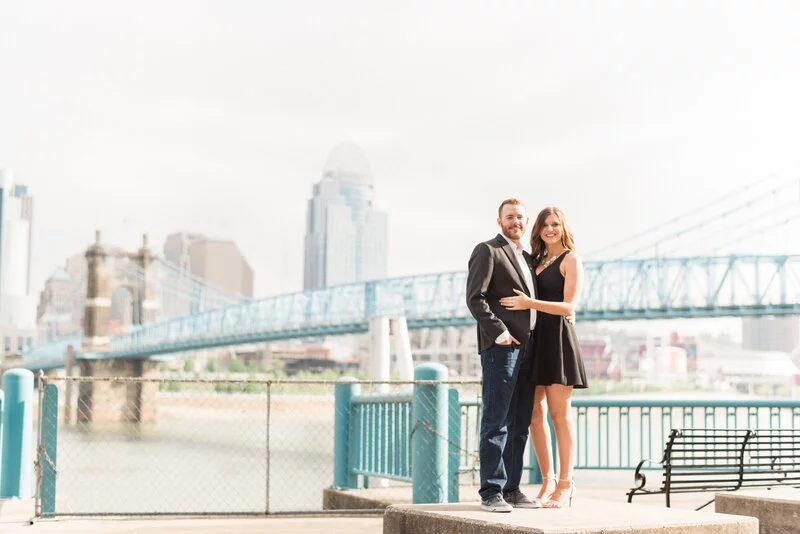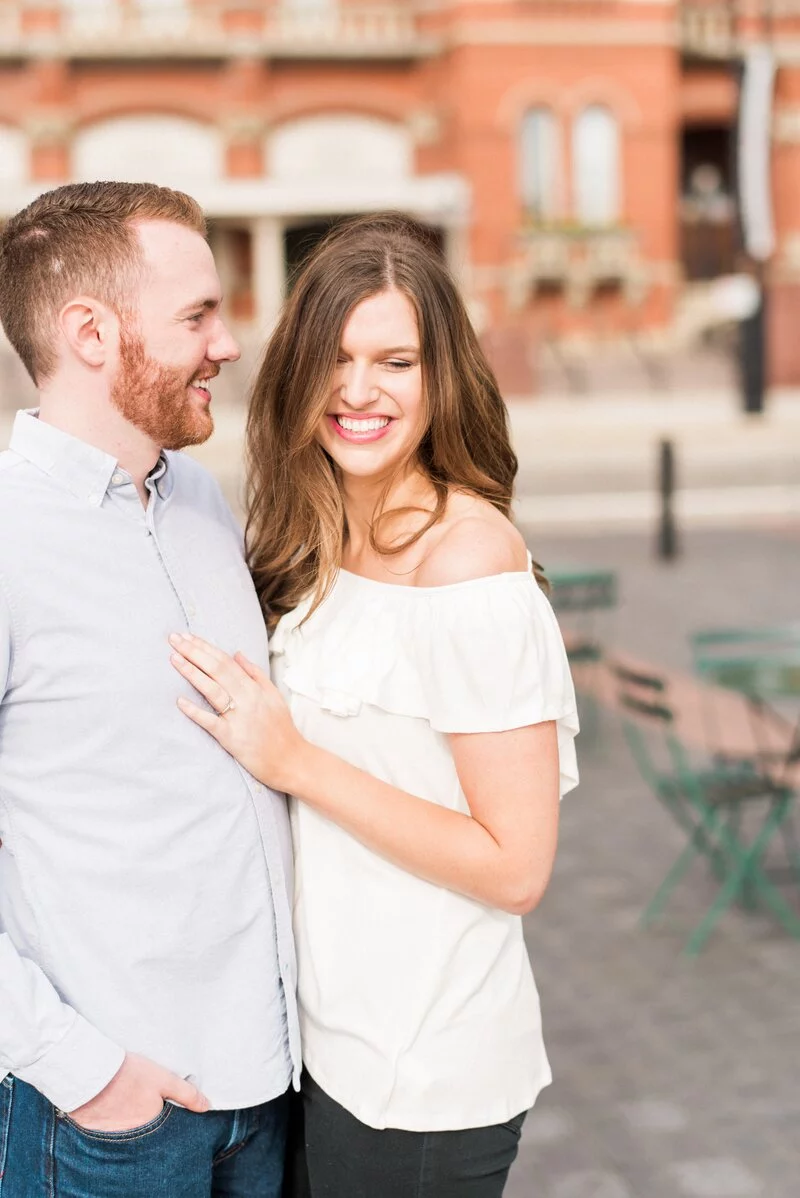 Creative Team
Photography: Juicebeats Photography + Location: Schneider's Sweet Shop