Colleen and Demetri share an International love story that made us fall in love with the pair! Not only is their love story totally adorable, but we are in love with the picturesque views of the Alberta mountain and lake. The couple decided to start out in comfortable and cozy plaid and sweaters before changing into their dancing shoes for the best of both worlds (or clothes)! Read more about this international duo below.
In the words of Colleen: We have now been together for over 8 years and I couldn't dream of spending my life with anyone else. Over these last 8 years we have been through a lot with each other – from moving from country to country and city to city, I couldn't imagine doing it with anyone else! We are best friends and soul mates (if there is such a thing) and so meant for each other!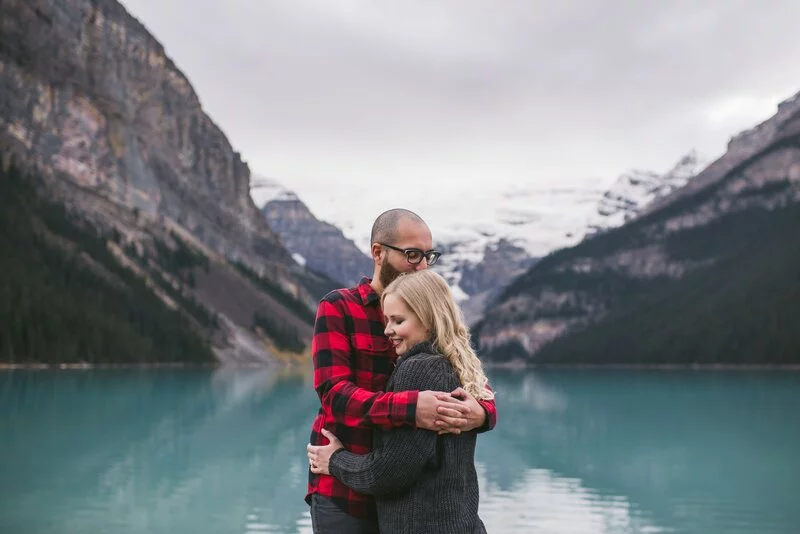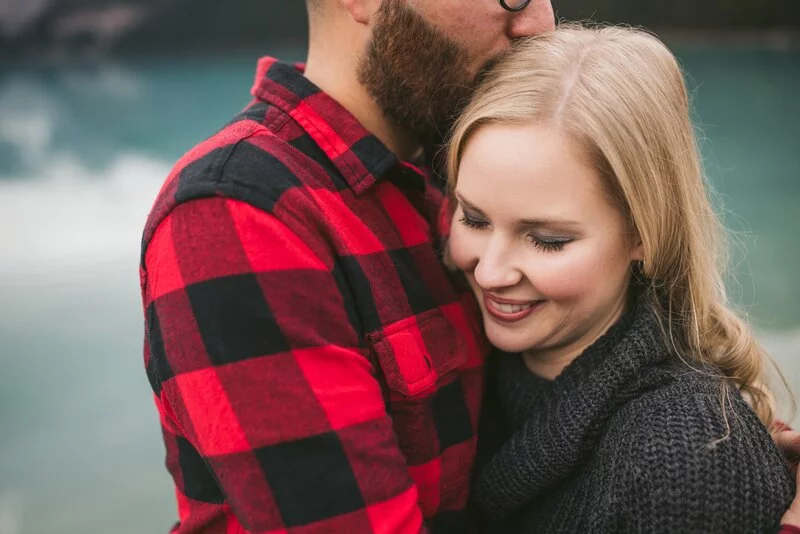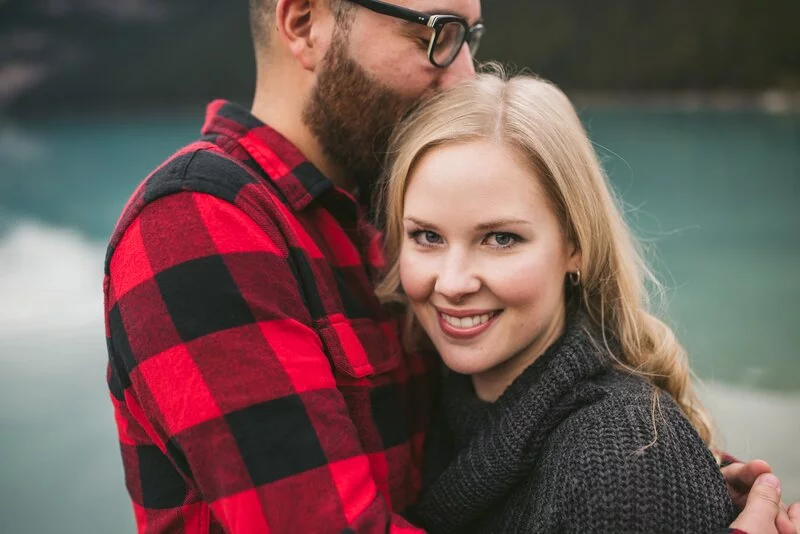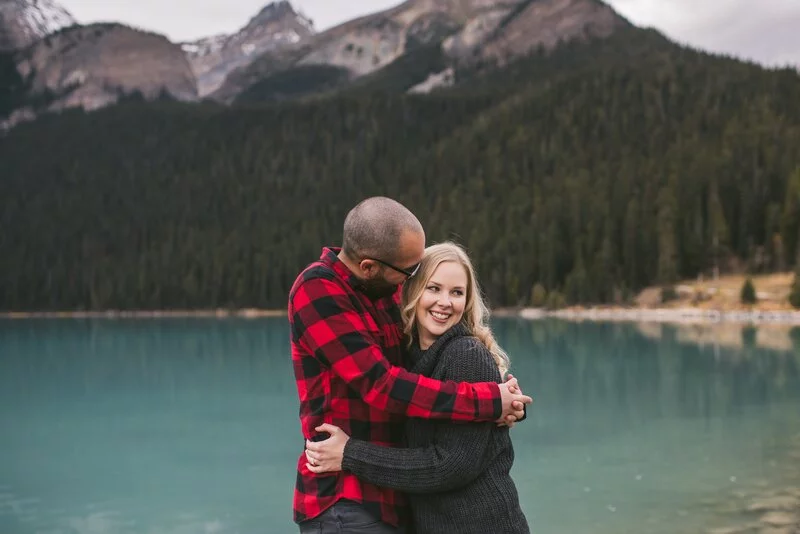 How did you two meet?
I (Colleen) was over studying in England as an exchange student from Windsor, Ontario during my undergraduate degree. Demetri and I had a mutual friend (who happened to be another exchange student from Oklahoma) who brought Demetri with him to one of the international students get-togethers early on in the semester, about a week after we all arrived in England. (Ps. Demetri is from and was born in London, England and I am from Windsor, Ontario – talk about a long distance!). My friend had told us that he was going to be bring one of his 'English' friends along to hang out with us, and when the two of them showed up, I was a bit confused! I was expecting a typical 'English' guy and who showed up was a dark haired, tanned skin, Mediterranean looking guy. However when this mystery guy spoke for the first time, an awesome British accent came out! As it turns out, Demetri is of Greek/Cypriot heritage which explains the dark hair and tanned skin – which I love even more about him!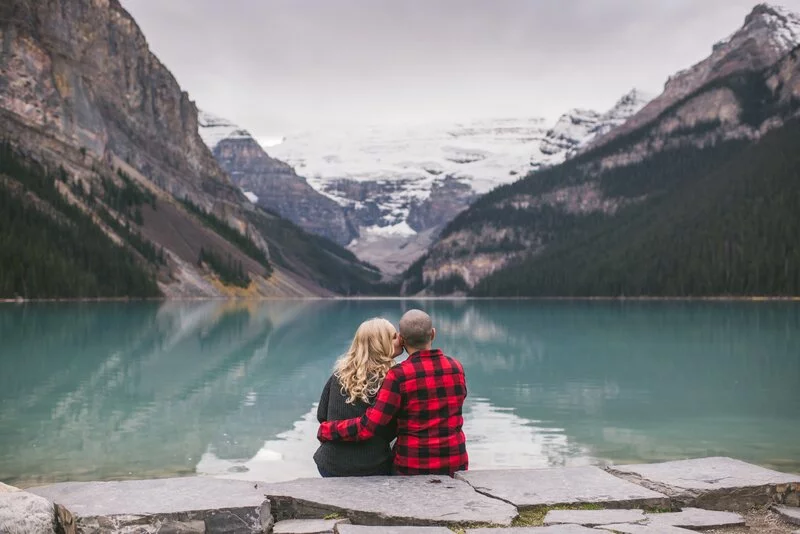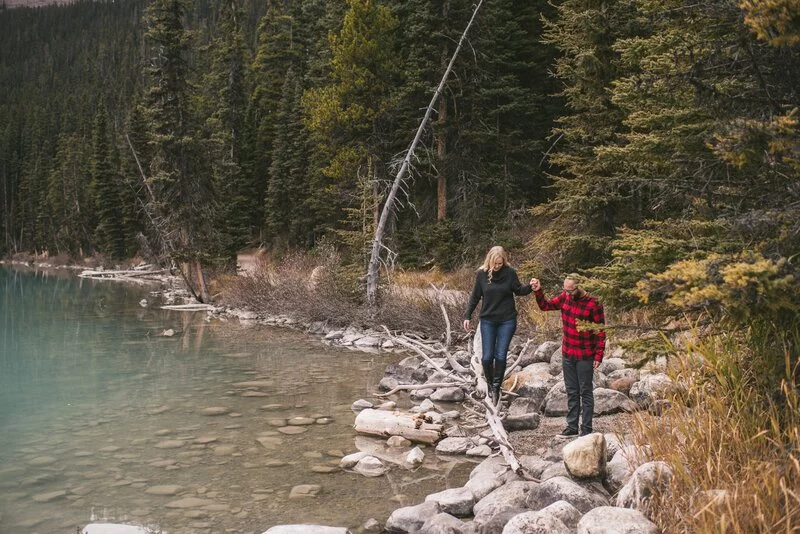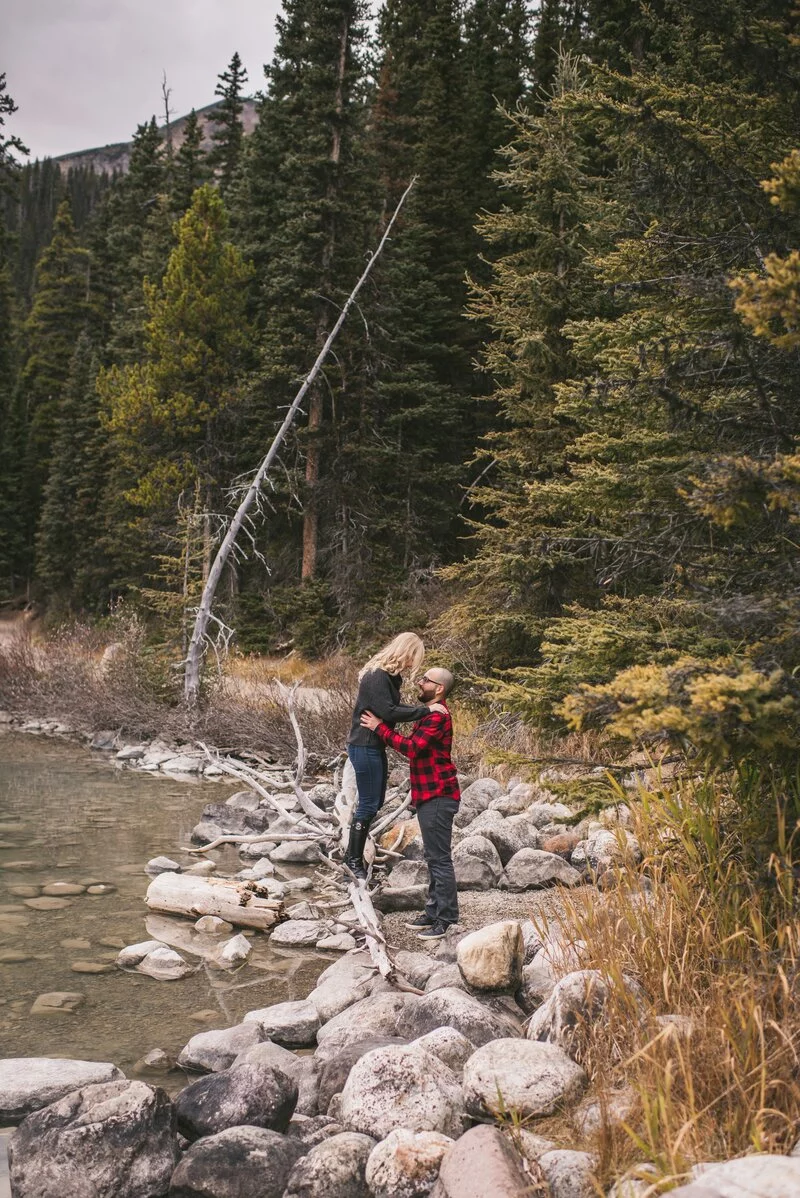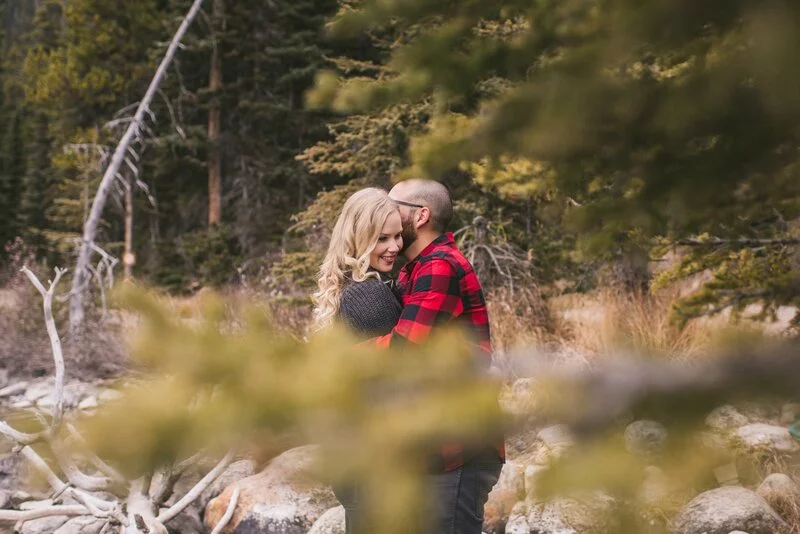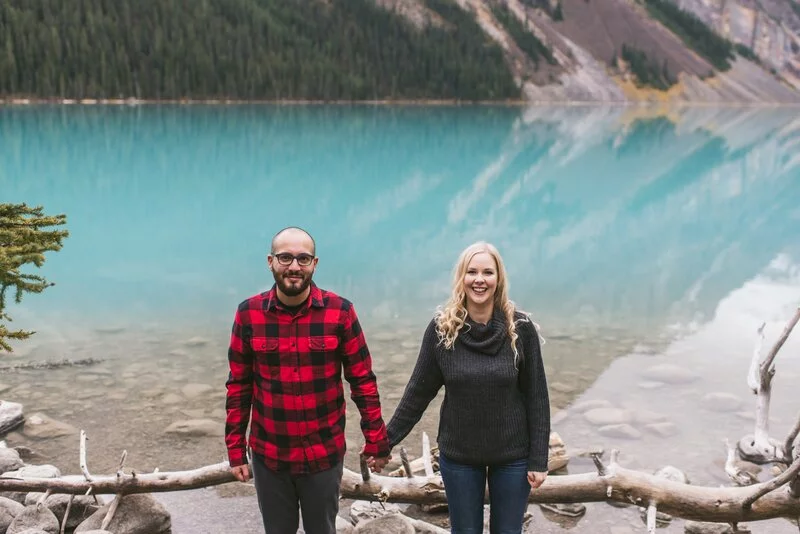 What was your first date like?
The next couple of times we got together was usually with a bunch of friends – whether that was hanging out at the university pub, or wondering around London. Although, our first real date (or dates) happened when we took a road trip to Amsterdam and Paris with a couple of our friends, about 2 months after meeting each other. Again, even though we were with friends, Demetri and I spent a lot of time exploring the romantic streets of Paris or strolling down the many canals in Amsterdam alone together. Who could ask for a more romantic setting! That was when our friendship and love really blossomed!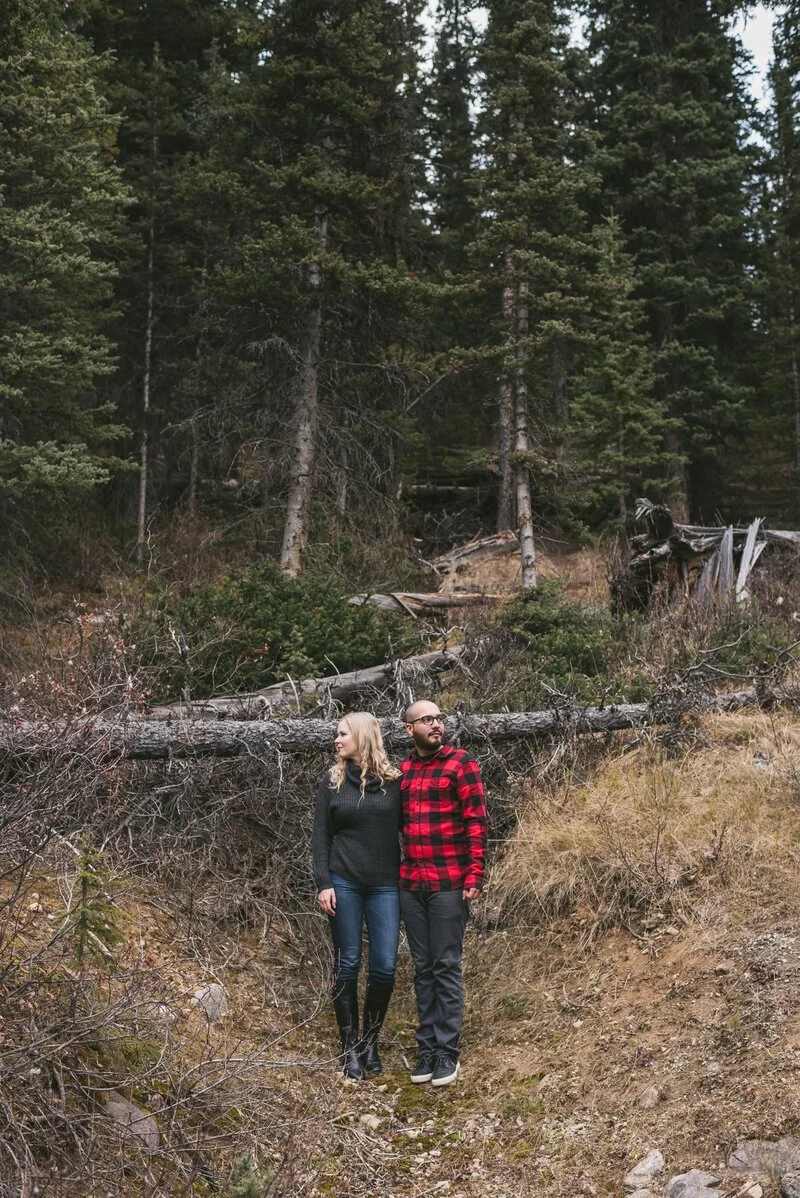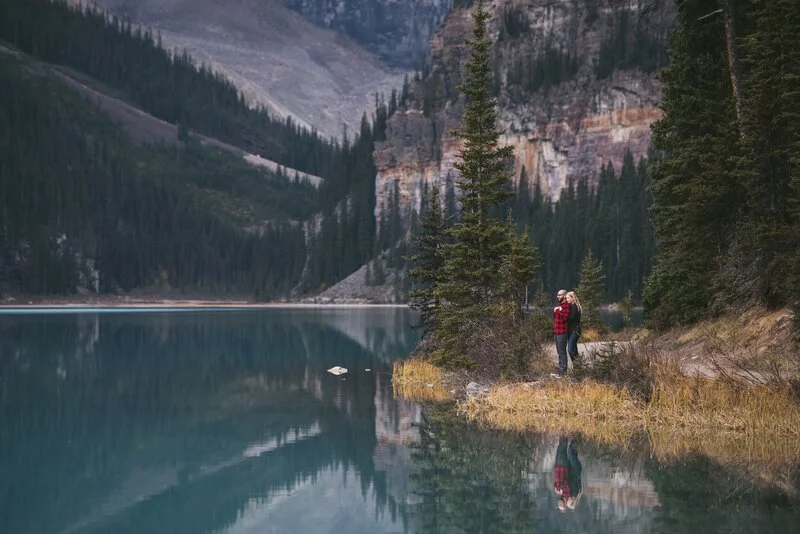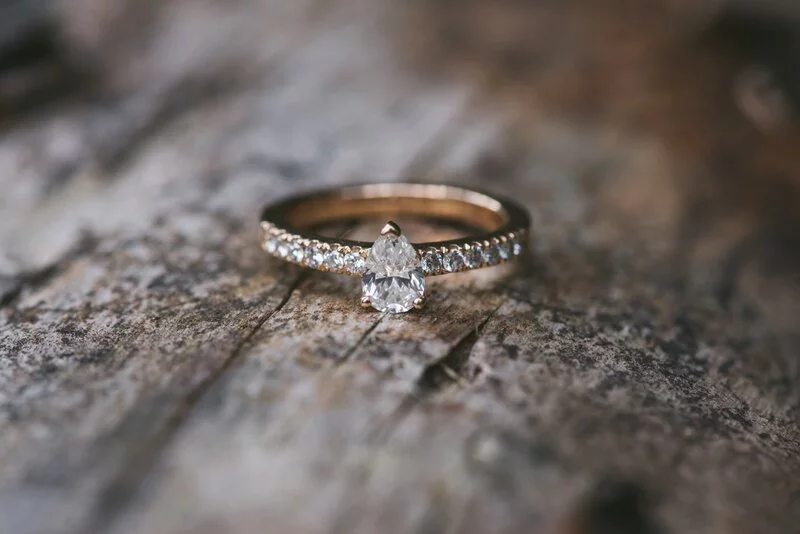 Tell us about the ring!
The ring was designed by Demetri himself and custom made by his best friend in London, England at his family's jewelry shop, Gold N'Image. It has a pear shaped diamond set in rose gold with 6 smaller diamonds on each side down the band. It is gorgeous and the fact that it was picked out by Demetri and hand made by his friend adds an extra special touch!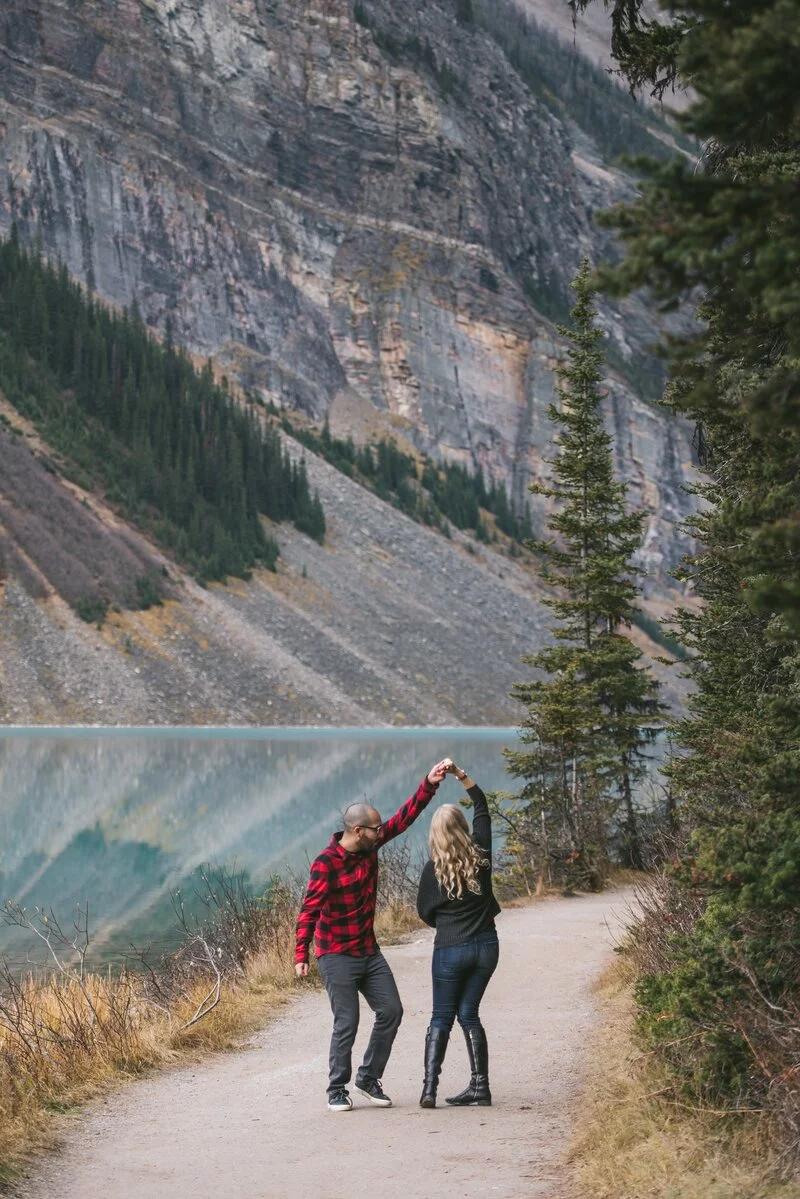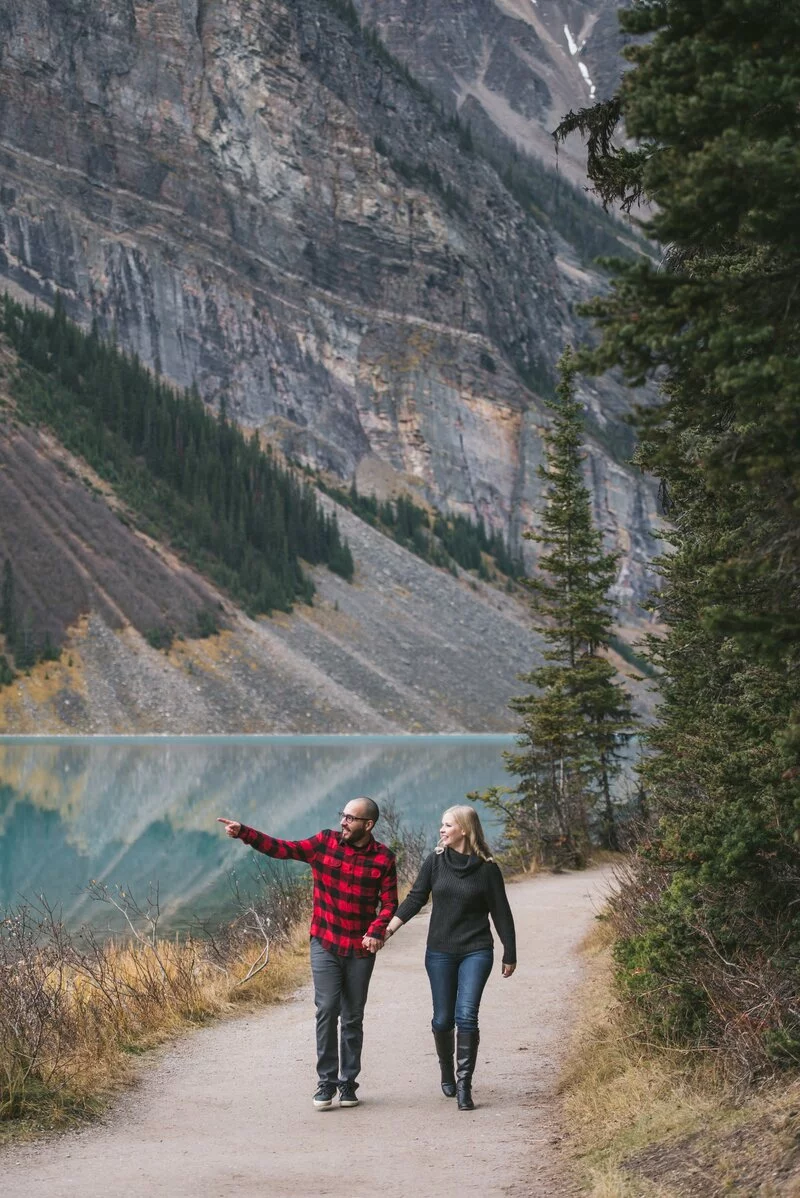 How did you know she/he was the one? How long had you been planning to propose before you actually popped the question?
Demetri: I had known that Colleen was the one for a long time! I had been planning the proposal for about 2 months prior to asking her especially since I had to design the ring, get it made in England and have it sent over to Canada; which was another story in itself. The day that I went to pick up the ring from the postal depot at the airport, their power had gone out and they were unable to located it on their computer system – so I waited a couple hours for the power to come back up so they could look it up in their system!! EEKK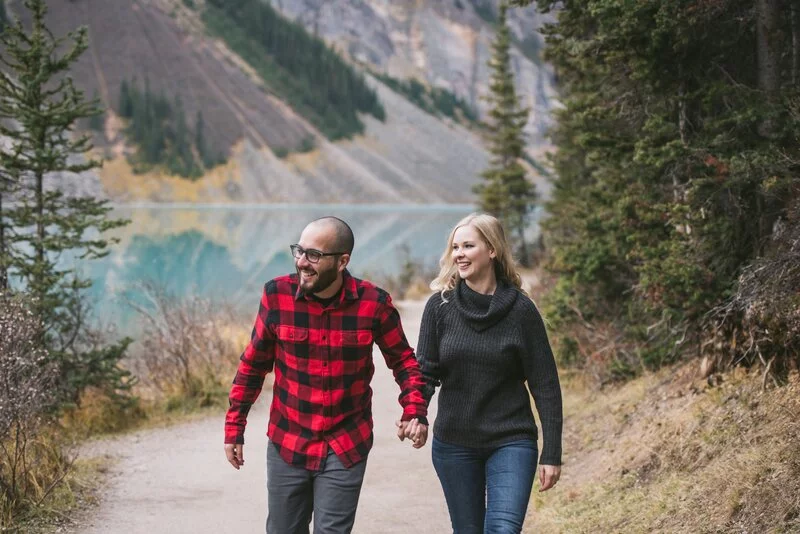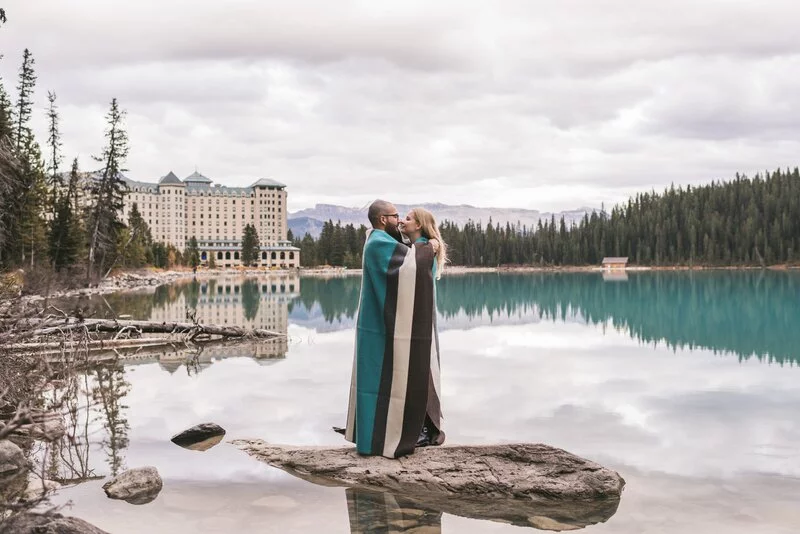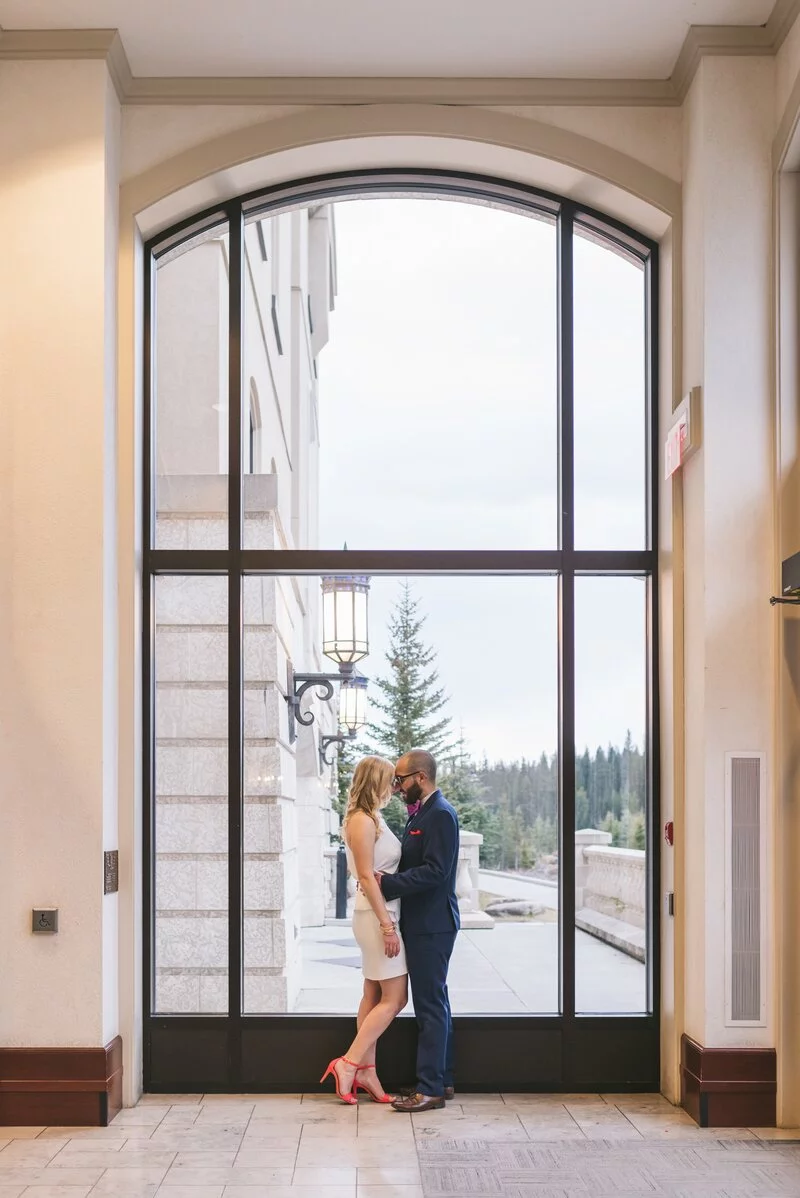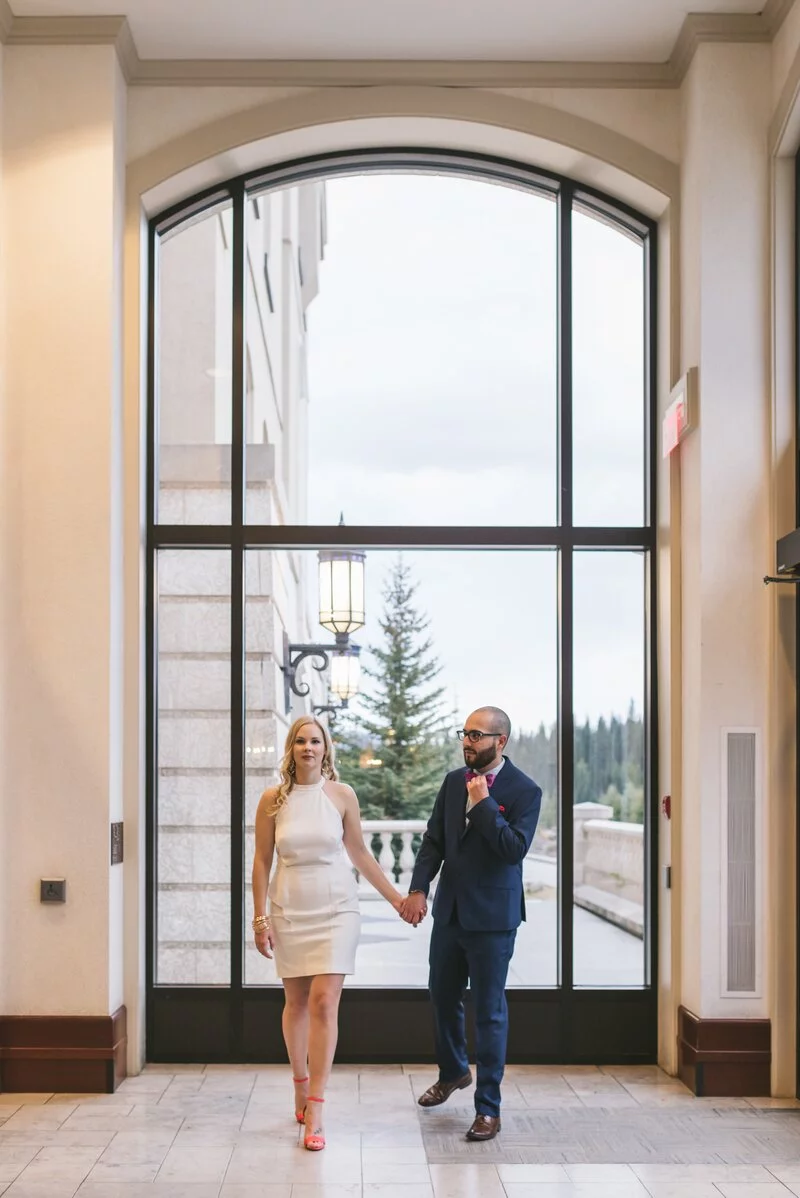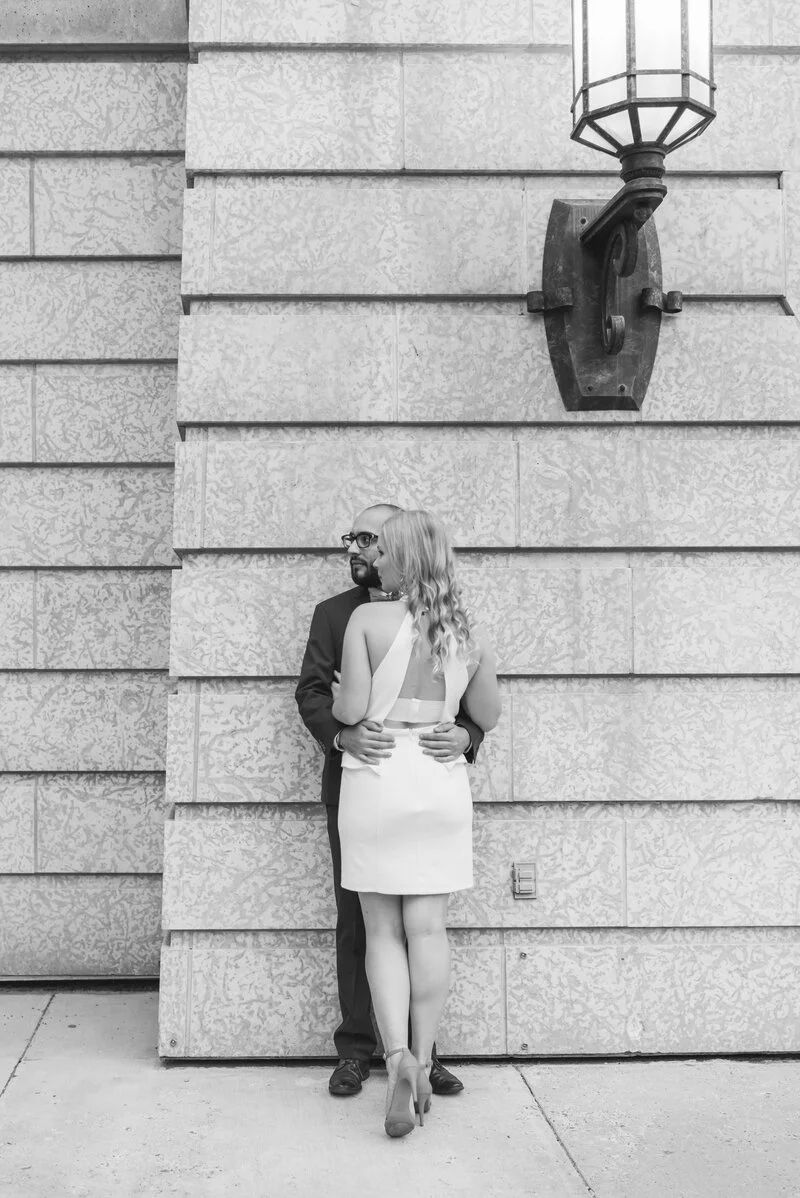 Tell us about the proposal.
We got engaged in the beautiful Lake Louise, Alberta in Banff National Park in the Rocky Mountains. We had decided to go for a hike that day up to a mountain top called 'Big Beehive' (it looks like a big beehive!) which is considered a moderate hike and was about 3 hours from the bottom at the beautiful Fairmont Lake Louise hotel. The trail passes the Lake Agnes and the Lake Agnes Tea House as well as another small mountain lake, Mirror Lake. After a number of steep switch backs, we made it to the top of Big Beehive, which already had a number of hikers at it summit taking in the beautiful views of Lake Louise below. Demetri then pulled me over to a more secluded area with our own private view, got down on one knee and asked me to marry him! I was so surprised, excited and emotional! After about 30 mins of taking it all in, we called all of our family and friends both in Ontario and England to tell them the news – we had a very expensive long distance phone bill that month 😉 During the hike, Demetri was much quieter than he normally was, but I really didn't think too much of it at the time – reflecting back on it, it makes complete sense why he was so quiet! He was about to do one of the most exciting and stressful things someone can do – propose!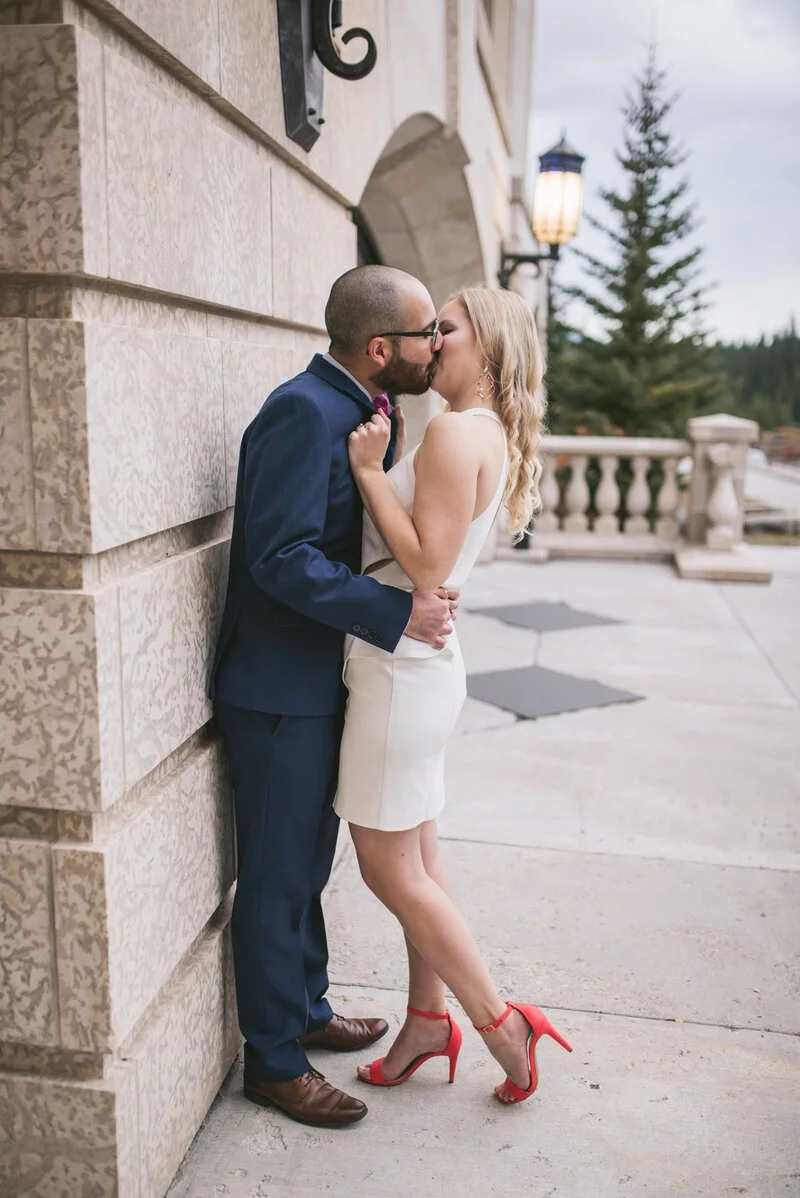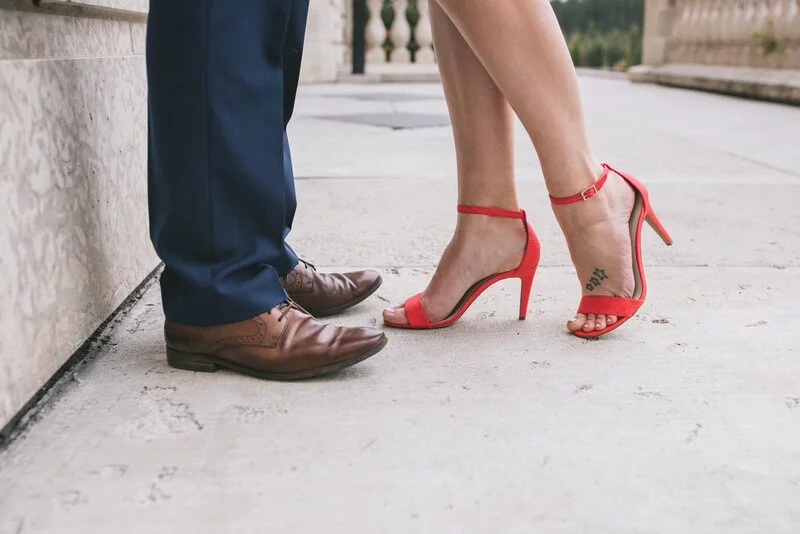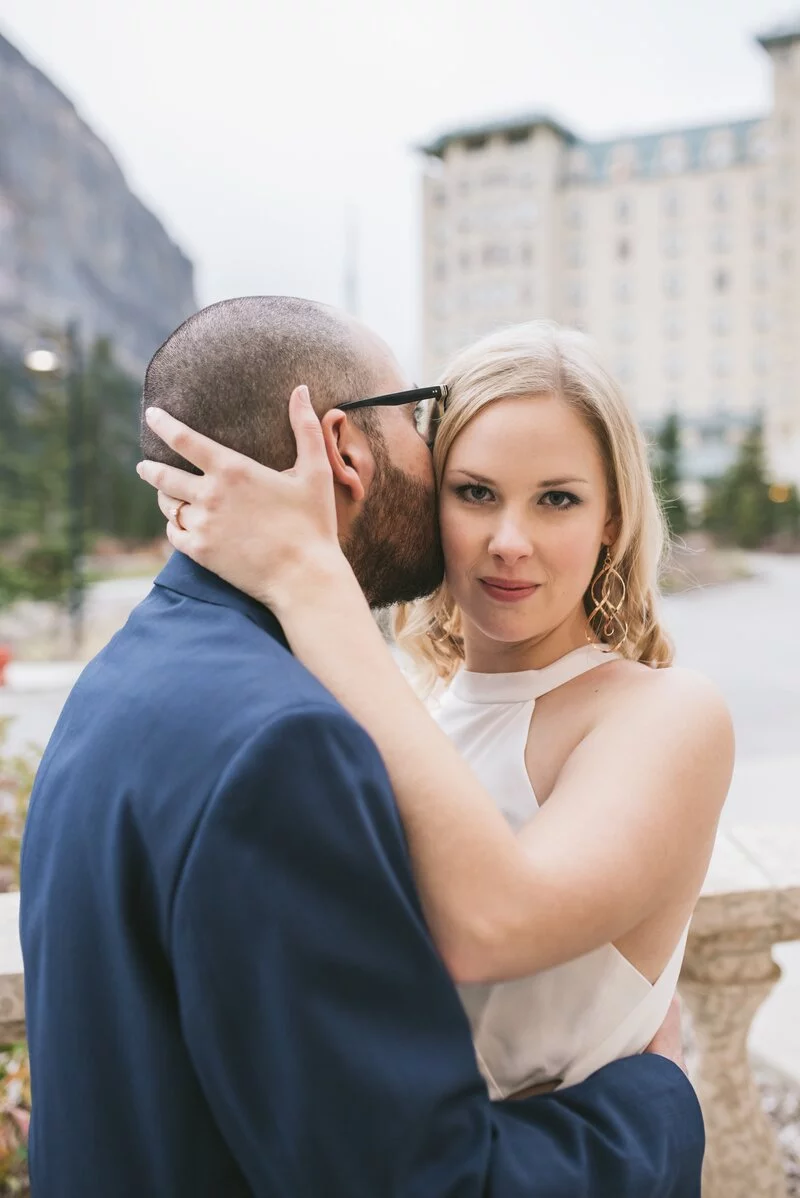 What is your favorite thing about each other?
Demetri's favourite thing about Colleen: She is so determined! If she wants something so goes for it and I love that about her!
Colleen's favourite thing about Demetri: His sense of humour and of course his British accent.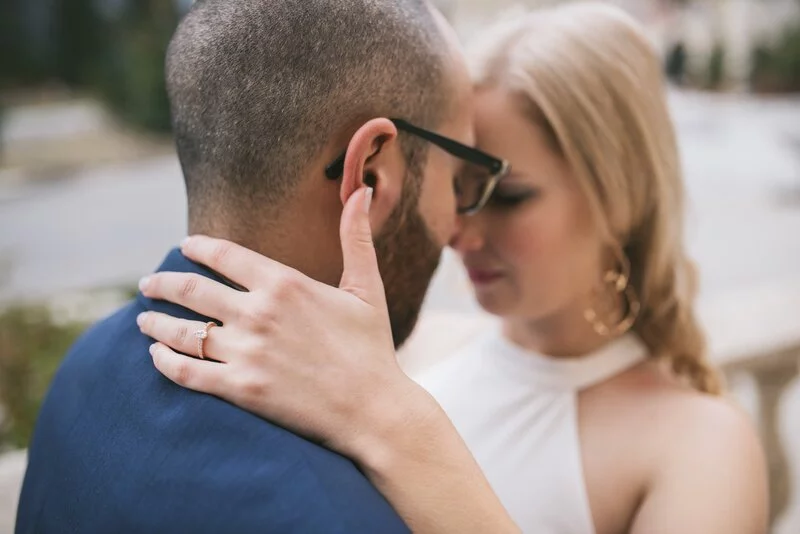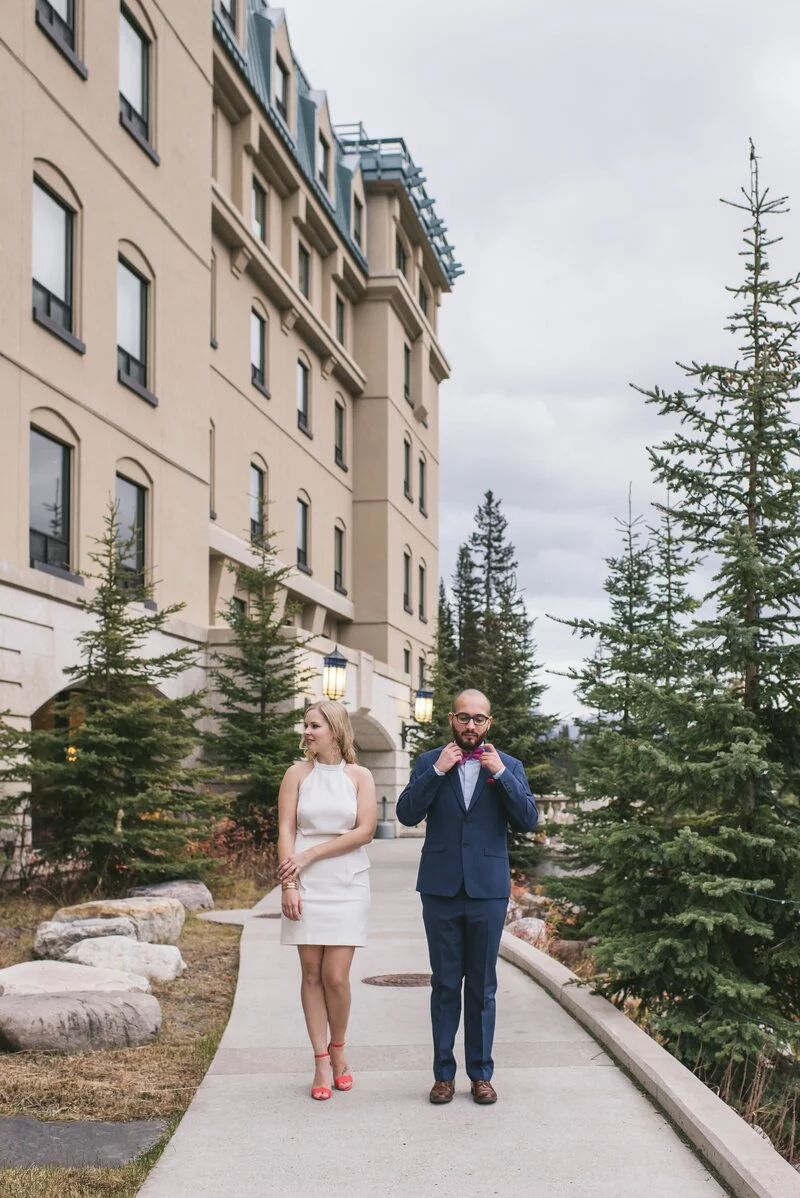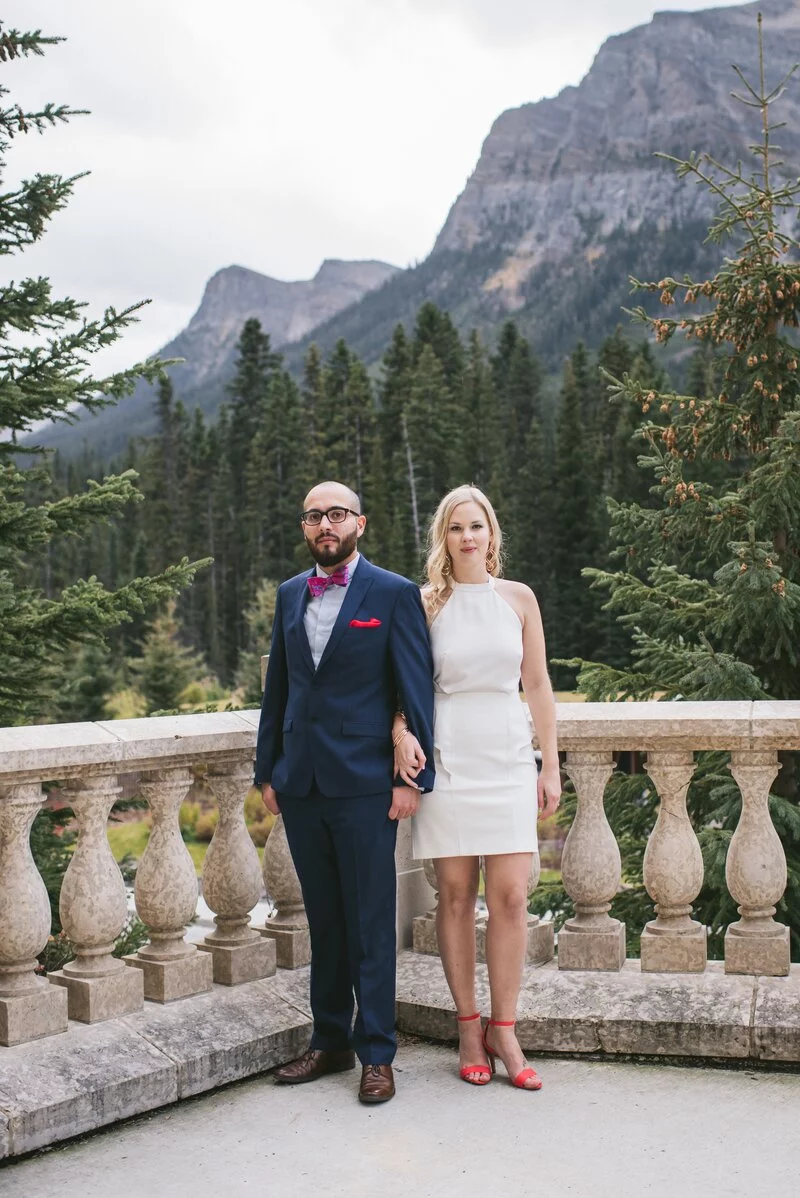 Can you tell us a little bit about your wedding plans so far?
Our wedding took place on June 17, 2016 in Windsor, ON. The ceremony was at Willistead Manor – a historic Tudor-Jacobean style English manor house that was built in 1904 for a local family at the time. The reception took place at St. Clair College Center for the Arts which is a more modern venue that happens to over the beautiful Detroit skyline and river through it's floor to ceiling glass windows. We loved the mix of historic and modern! We also had a bit of a travel theme to our wedding as we both love to travel and that so many of our family and friends travelled so far to celebrate our special day with us.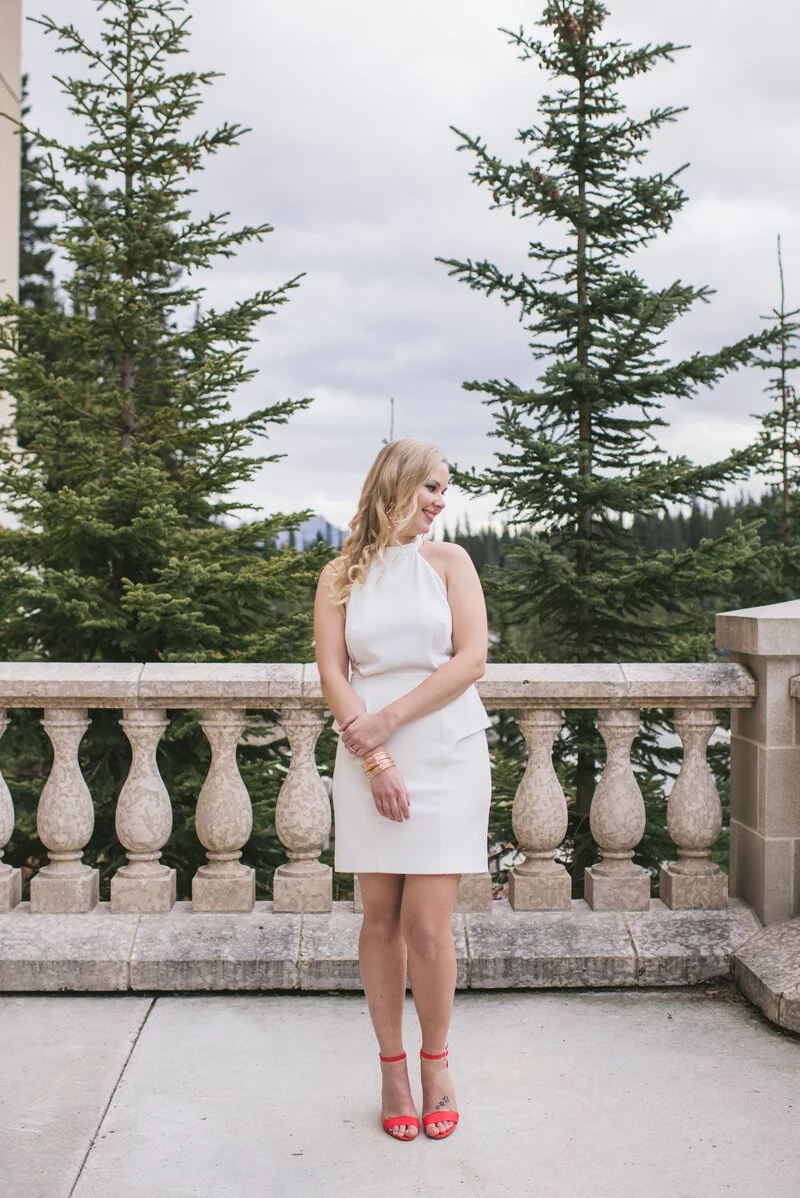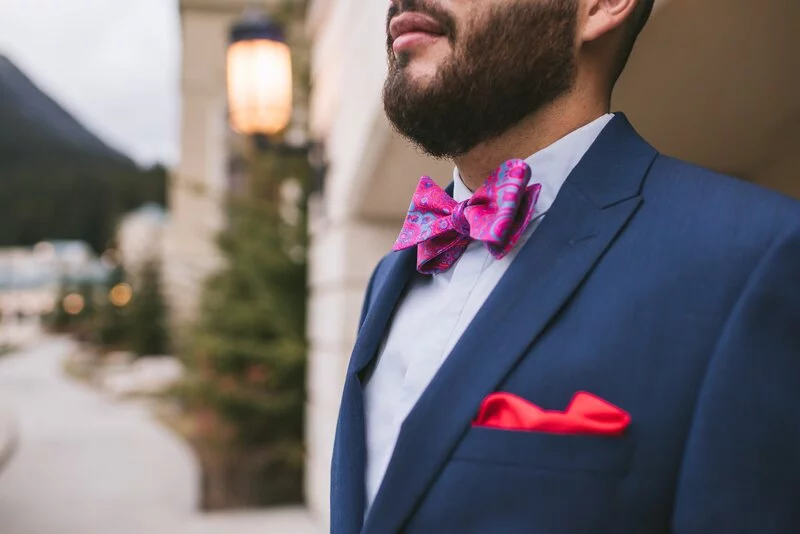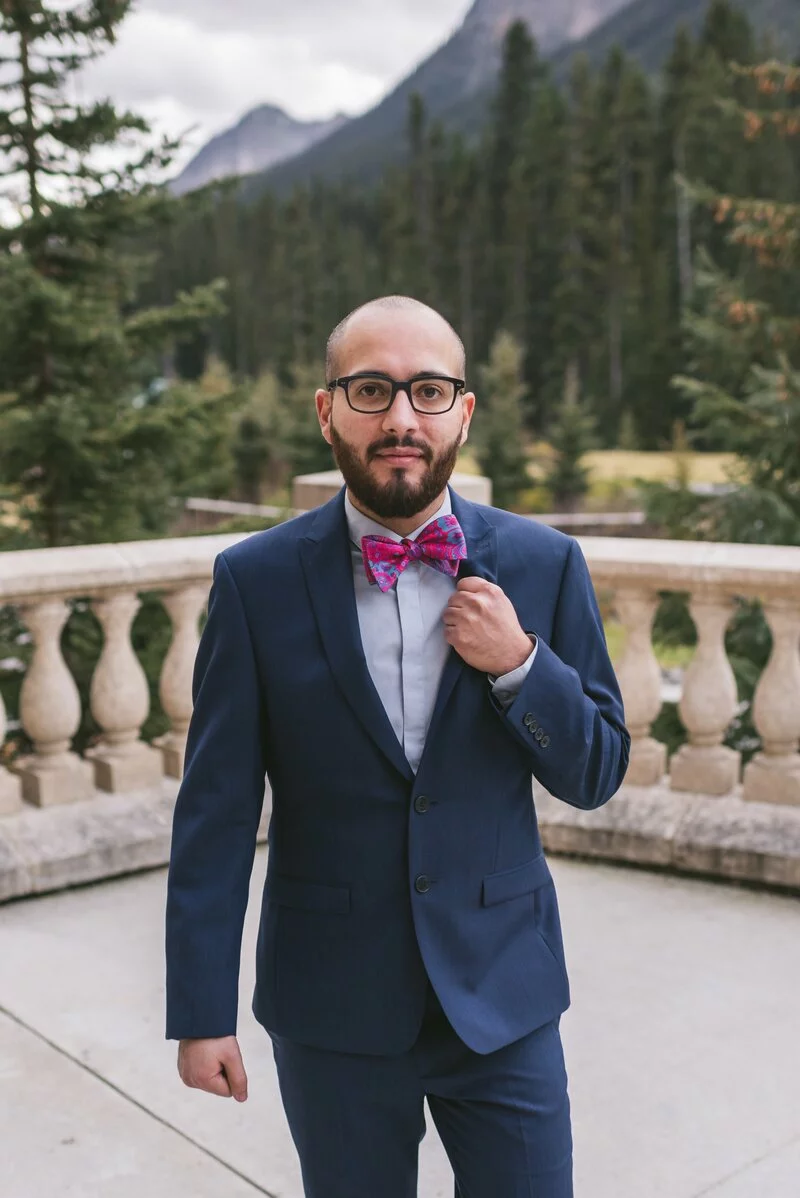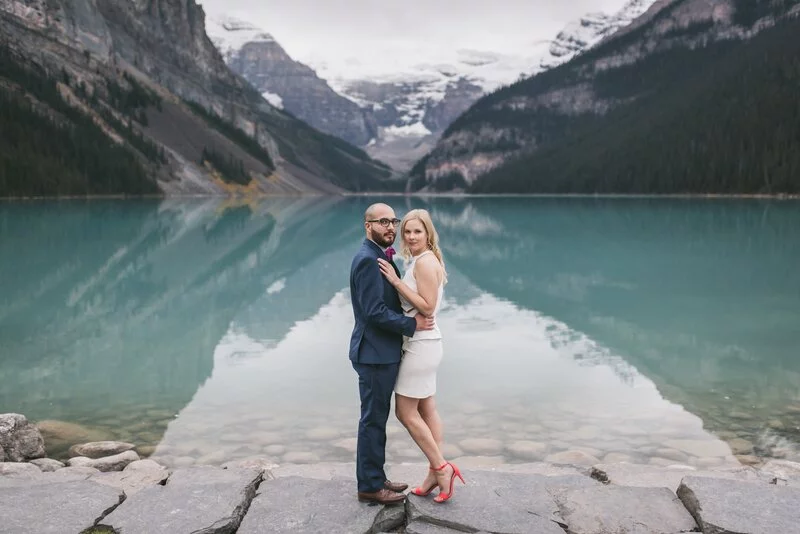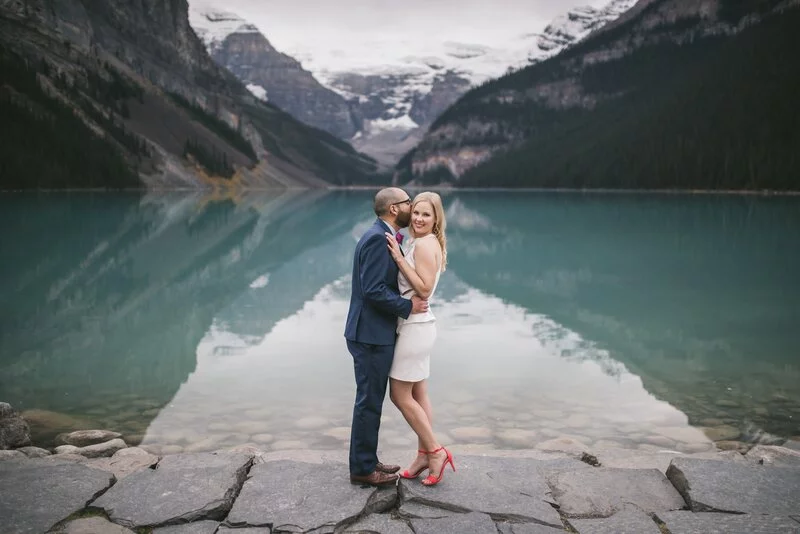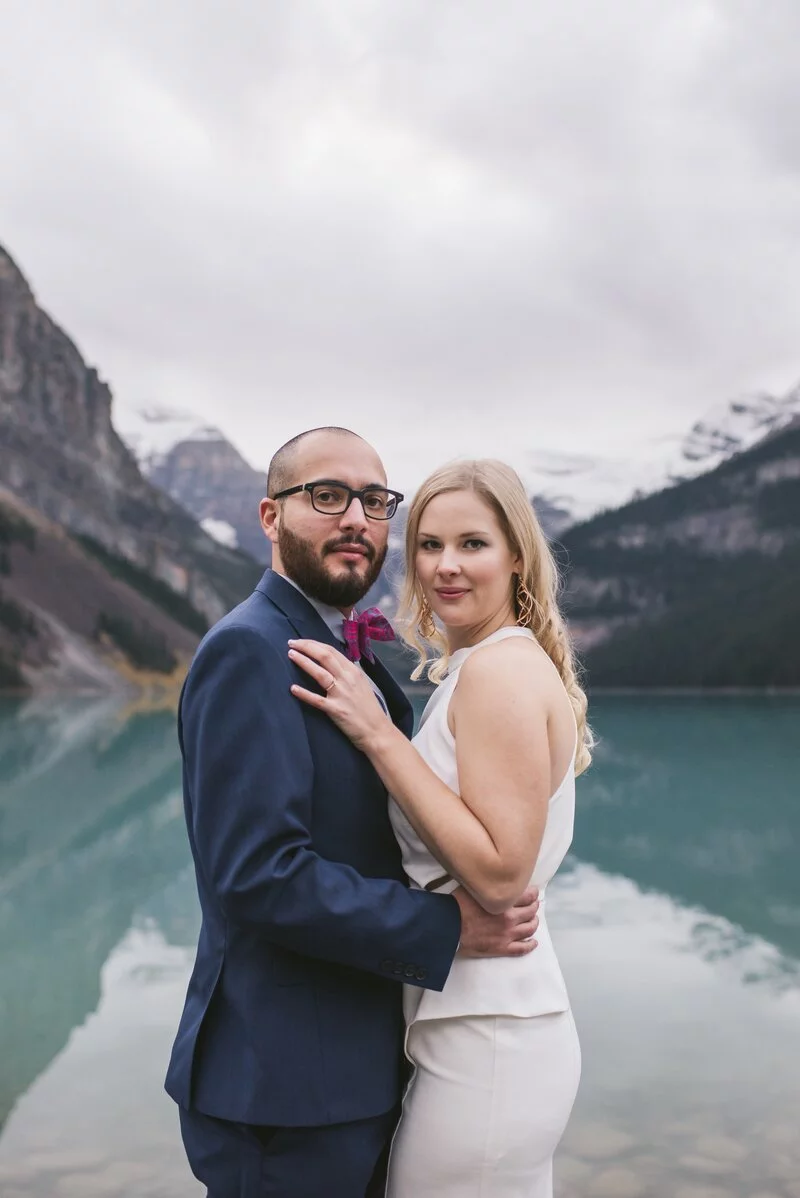 What was the inspiration behind your engagement photo shoot? Where did you have your pictures done and why did you choose it?
The inspiration behind our photoshoot was that it was the same location that we got engaged! We couldn't have asked for a more picture perfect setting and beautiful weather. We also love the outdoors, hiking and travelling and we thought that it was the ideal spot for photos! Don't you agree?! We had some fun and casual photos taken around Lake Louise itself and some more formal photos taken in and around the Fairmont Lake Louise hotel.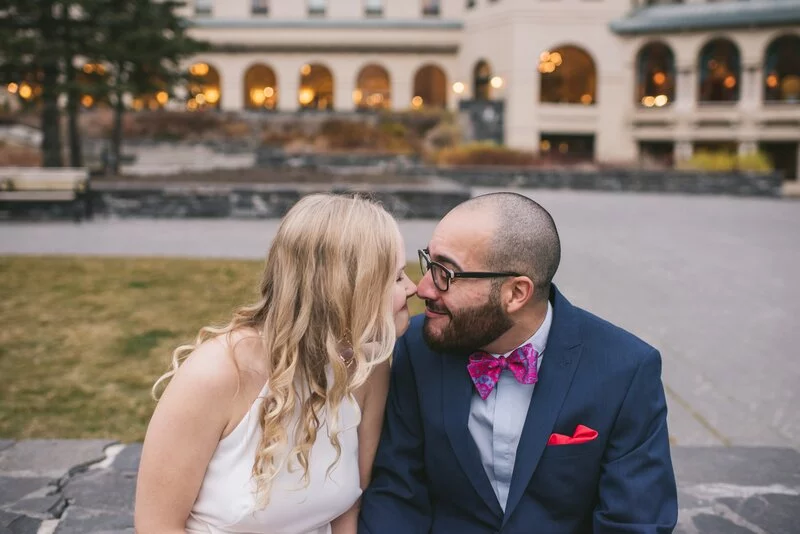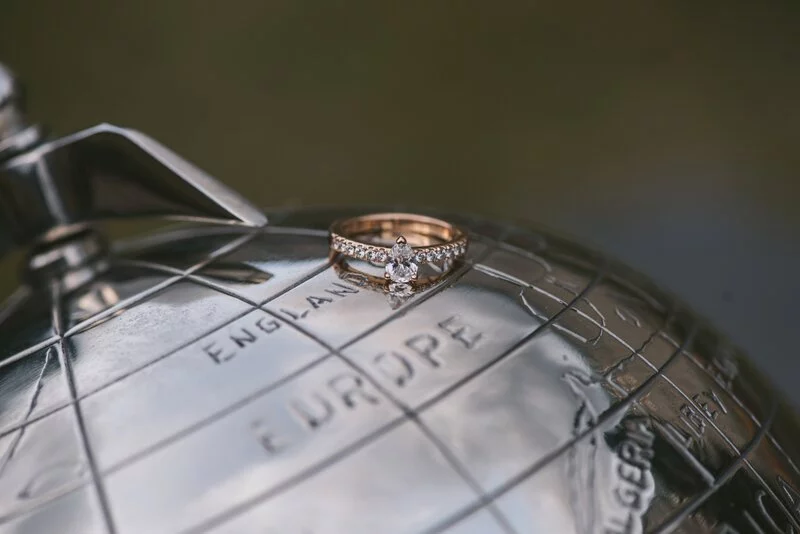 Creative Team:
Makeup: MAC makeup stylist | Photographer: Manifesto Photography