Happy Wednesday!
Each week we love to feature talented bakers all over the world that inspire us, and this week is no exception!
Today we are highlighting beautiful wafer paper adornments for our Wedding Cake Wednesday – Wafer Paper Decorations Edition.
These delicate sheets of paper can be beautifully shaped into just about anything your heart desires, such as graceful flowers, whimsical swirls and layered patterns!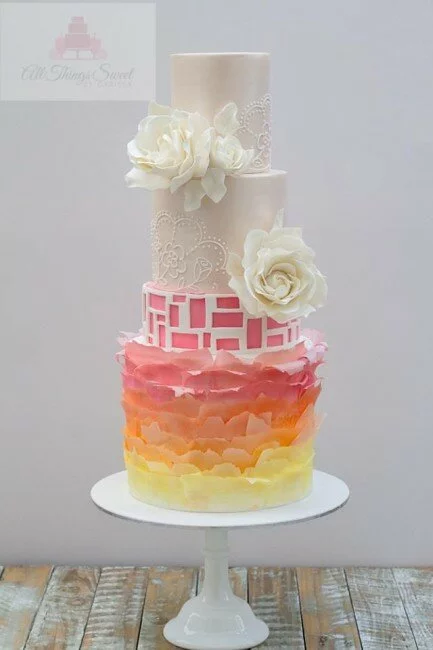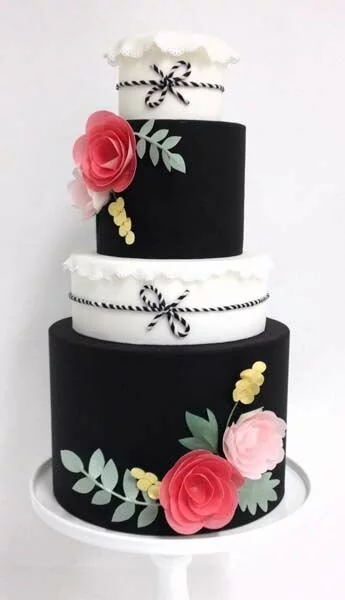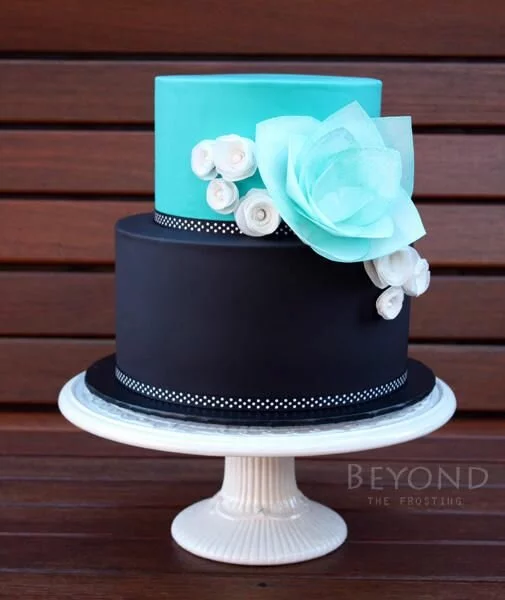 Beyond The Frosting via Cakes Decor