Wednesday is getting Frilly & Flirty!
This Wedding Cake Wednesday – Ruffle Cakes edition is for all you girly girls out there.  These beautifully delicate cakes have us swooning with their seamless flowing designs. Each baker has their own unique ruffle pattern, such as a vintage style cake with silk ribbon added, a rose motif tier and even a small elegant ruffle to adorn the top of a fondant cake.
The sweet feminine looks continue with flowers and soft pinks, purples & white.  These dainty delights would also be perfect for a baby shower, bridal shower or a brunch!
See more of our wonderful cake finds on Pinterest.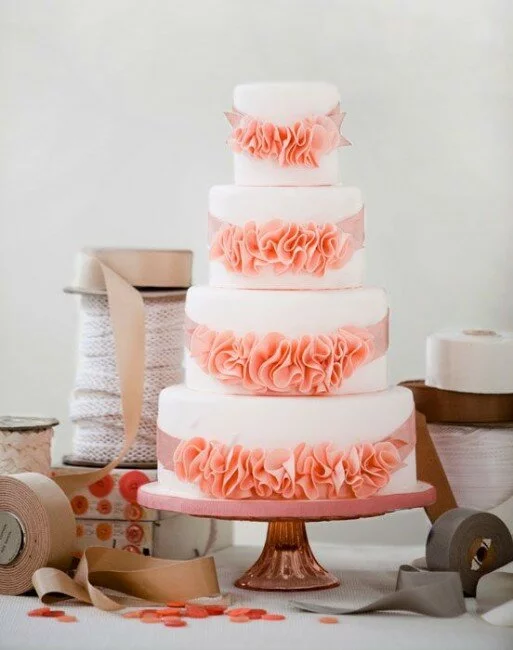 Image Credits: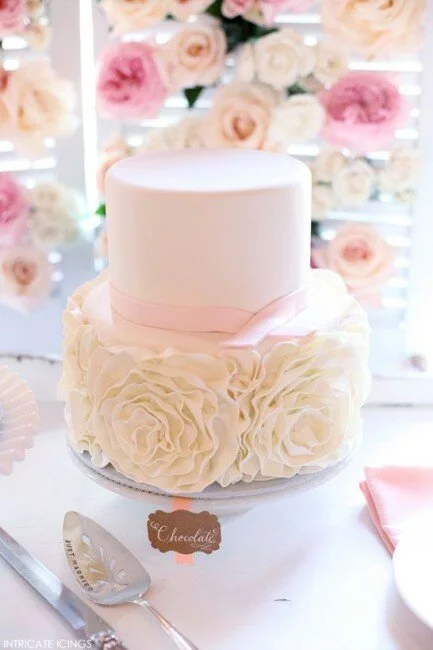 Image Credits:
Cake – Intricate Icings // Flowers – Cori Cook Floral Design // Event Design – A Vintage Affair Events & Rentals // Photography – Laura Murray Photography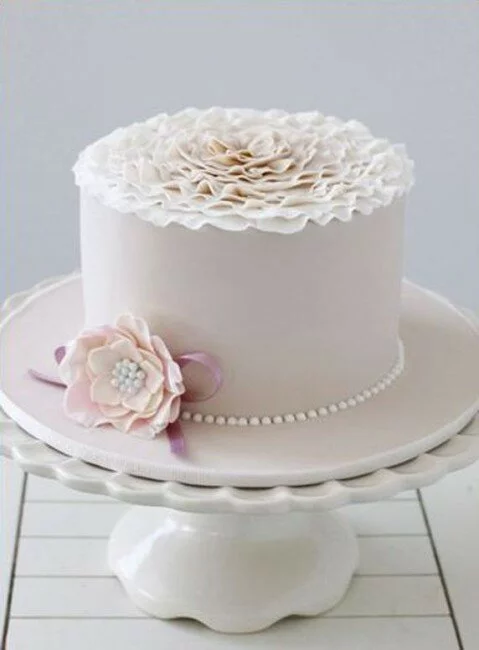 Image Credits: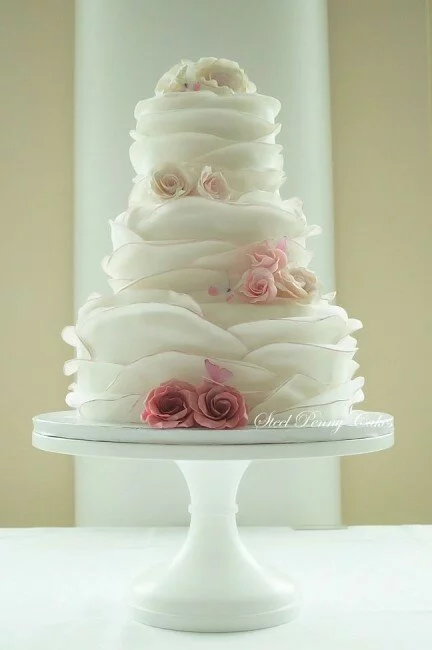 Image Credits: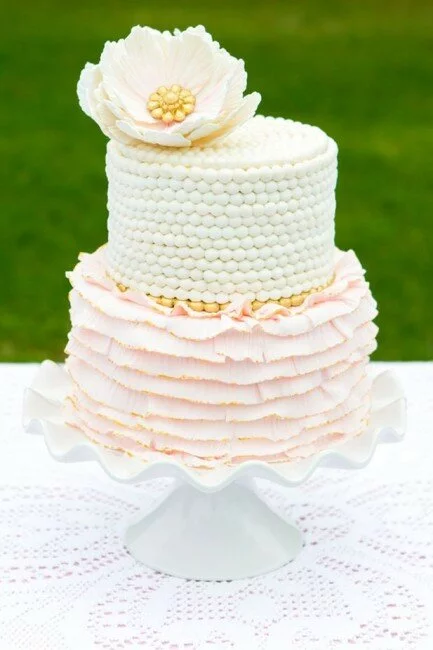 Image Credits:
Cake – Cakes By Shmi // Photography – Samantha Ong Photography