This weeks Wedding Cake Wednesday – Ikat Cakes edition will have you seeing blurred lines!
Ikat patterns have been a constant in rug designs, giving the creator freedom to dye the yarn and then weave it into an elaborate, fun, bohemian style motif. Well these bakers may not have had to go to such great lengths but they sure did achieve the same alluring look!
Designed in a diamond shape, layers of complimentary hued colors flow together creating a unique, organic outline each time. These whimsical asymmetrical confections are for that free spirited bride wanting to bring a modern and stylish twist to this boho style!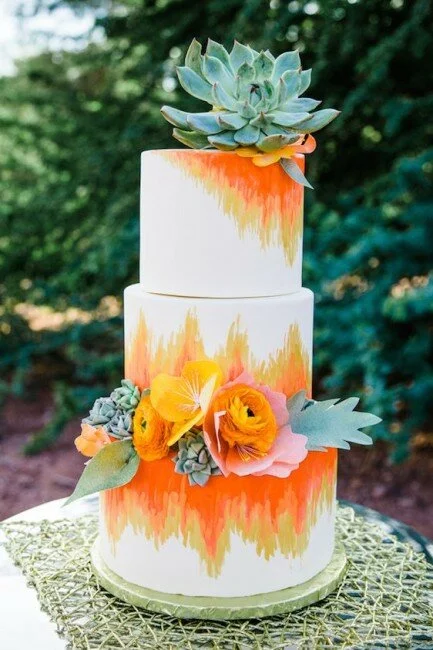 Caketini – Juli Vaughn Designs – Rachel Koscica Photography via The Perfect Palette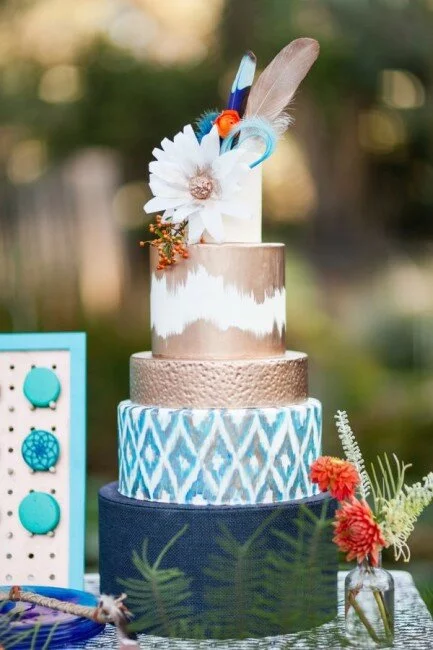 Kitty Wong Pastry – Amanda Luu – Petite Pomme Design – Olivia Smartt Photography via Ruffled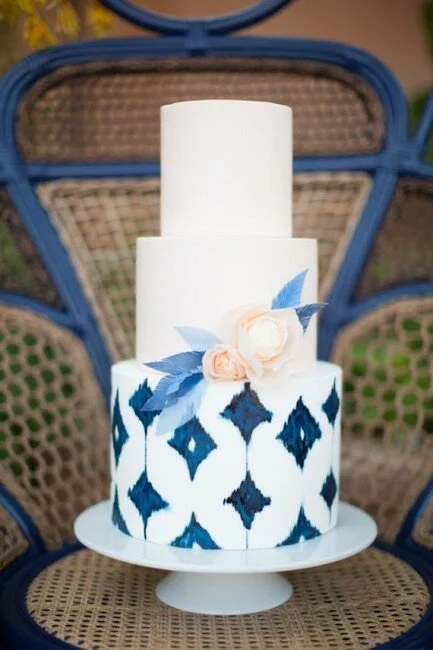 Hey There, Cupcake! – To La Lune – L&S Design Co. – Diana McGregor Photography via 100 Layer Cake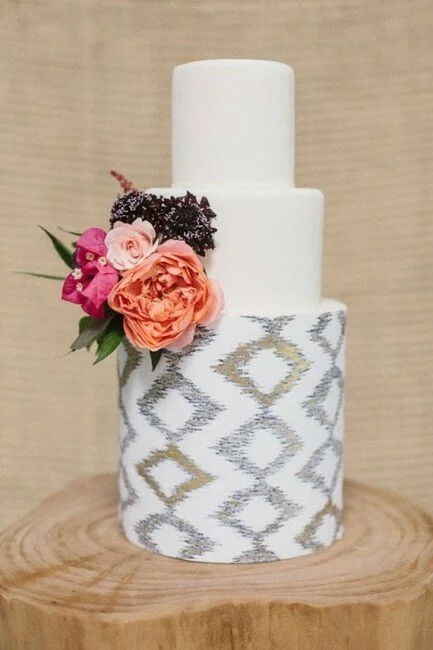 Layered Bake Shop – The Southern Table – Apryl Ann Photography via 100 Layer Cake