It's no secret… We Love Cake!
Delicious layers of fluffy goodness wrapped in sweet icing. That's why this week's Wedding Cake Wednesday – Classic Buttercream Wedding Cake edition, we are all about the frosting!
Buttercream is just that, creamy, gliding over your cake, giving it that beautiful texture where you just want to slide your finger across it. This velvety icing is very popular and will forever be in style, allowing you complete freedom in choosing any flavor and color you could imagine, without losing its appeal. It's also used in between the layers of cake giving you the option to use a different complimentary flavor.
 Below we have gathered some of our favorite summer buttercream designs topped with fresh flowers & fresh fruit!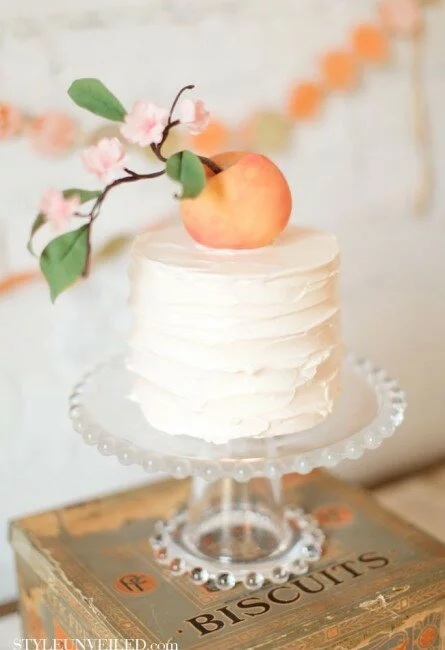 Lael Cakes, Styling – Poppies & Posies, Photography – Jen Huang Photography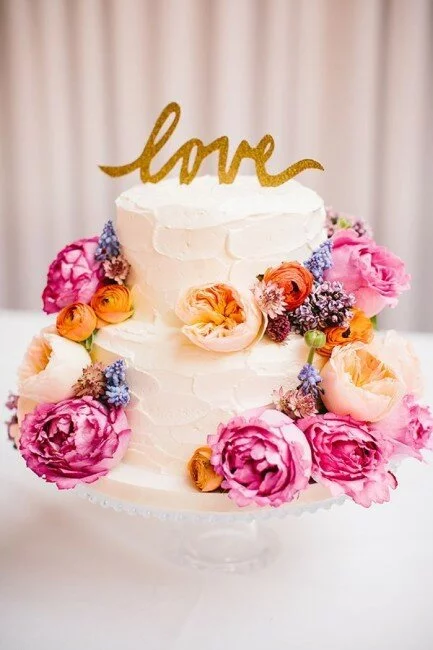 Cake – Flour Cake and Pastry, Flowers – Fleur, Photography – Pen Carlson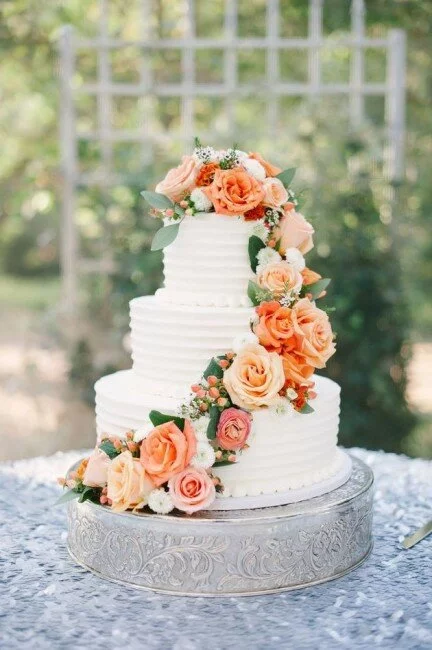 Cake – Honeymoon Bakery,  Flowers – Bussey's Florist, Photography – Britt Croft Photography via Style Me Pretty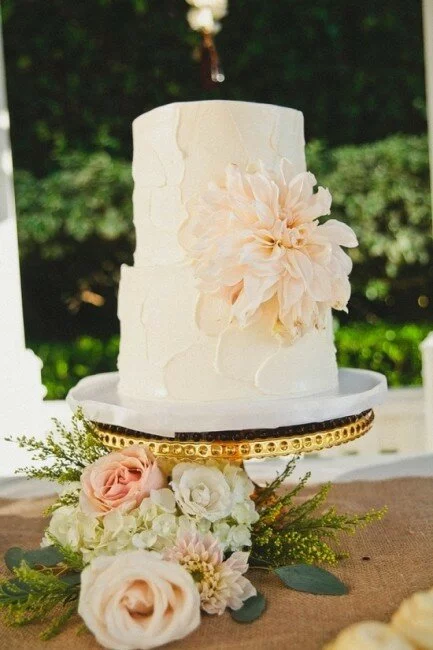 Cake – Sweet & Saucy Shop, Flowers- Green Leaf Designs, Photography – Hello Studios via Ruffled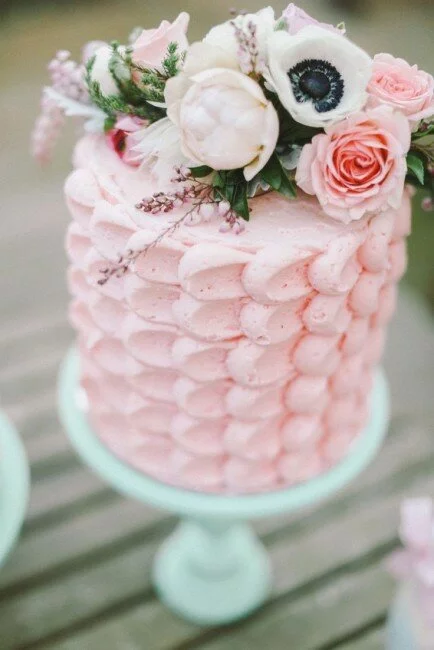 Cake – Blissfully Sweet, Flowers – Chanele Rose, Photography – Jenny Sun Photography via Style Me Pretty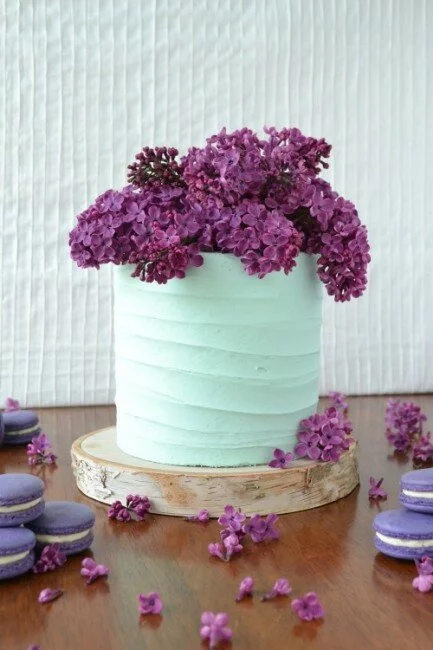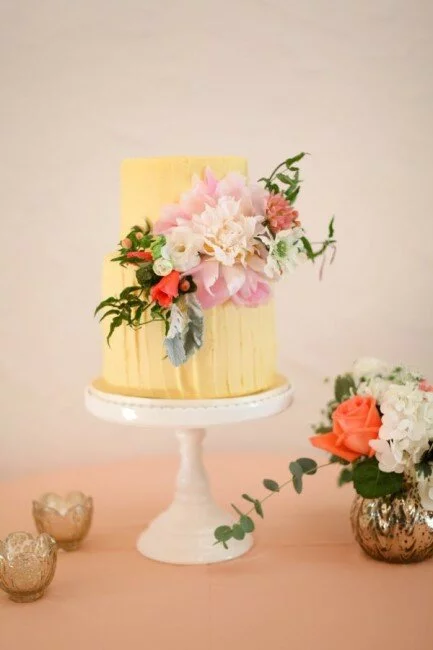 Cake – One Sweet Slice, Flowers – Urban Chateau Floral, Photography – Jacque Lynn Photography via Elizabeth Anne Designs