Teja and Joe are a multi-cultural couple who met during their residencies. With the difficulty of living long distance, creating a time and place for their engagement photos was no easy feat! However, with the help of photographer Rebecca from Rockhill Studio, this stunning duo was able to create this dazzling Sparkly State Park Engagement.
The snowy hills and frozen water makes for one of the most stunning backdrops I have ever seen! And the couple looks completely natural in front of the camera, although according to the photographer it was only a balmy -6 degrees that morning! Brrrr! And while this couple may have come from different backgrounds and have different personalities, it looks like they are the perfect fit. According to the Bride: from the outset you might have thought you couldn't put two more different people together but we discovered that our differences as much as the very many similarities that we share make us great together. We keep learning a lot from each other. It's awesome!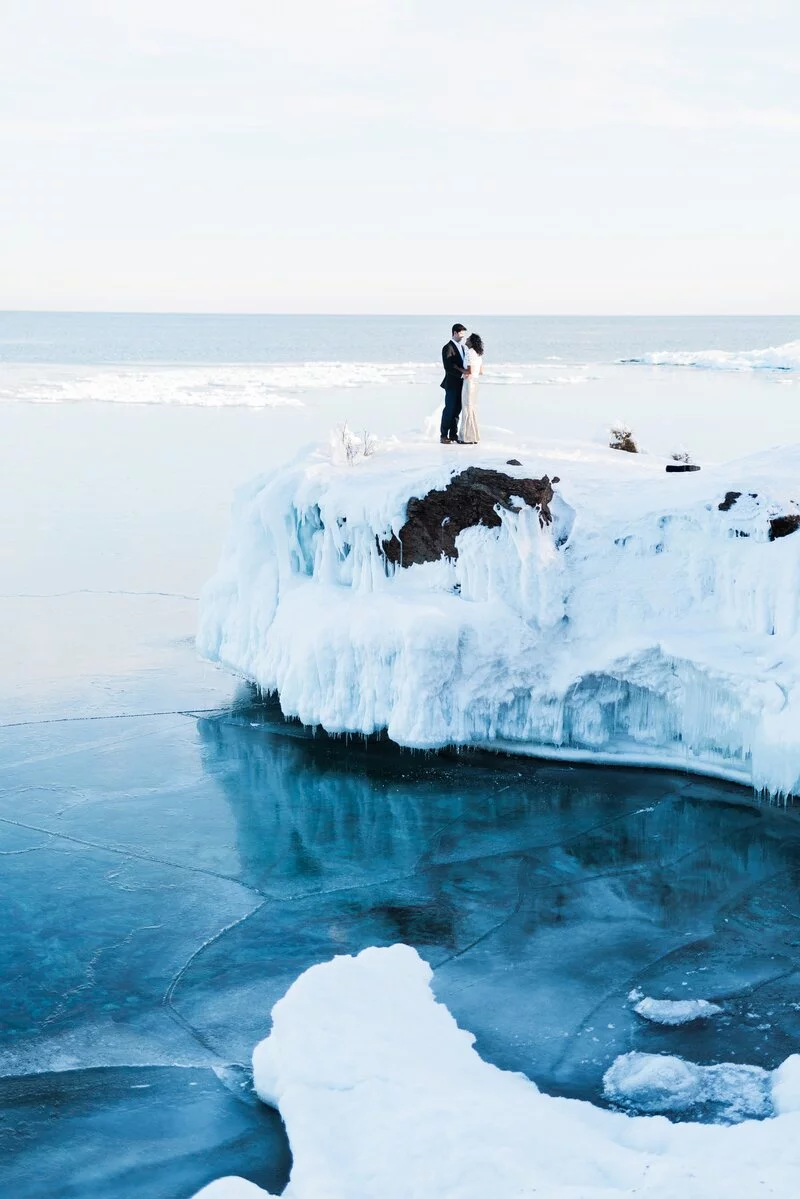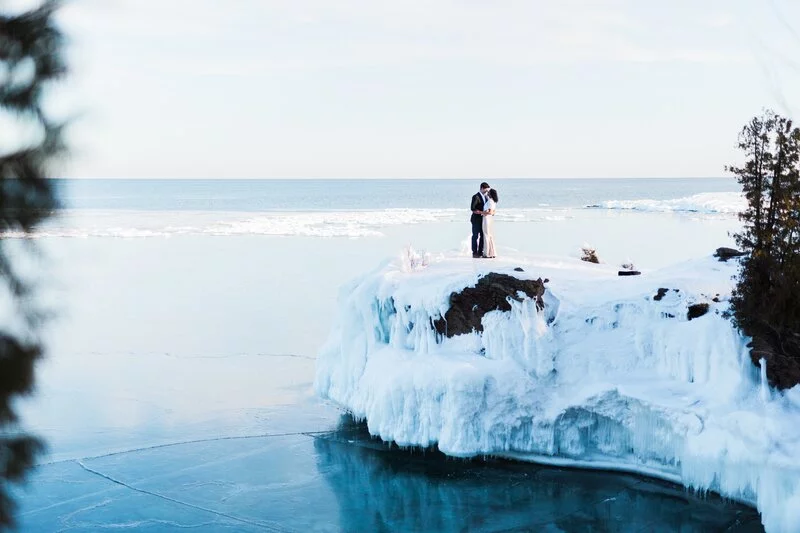 What was the inspiration behind your engagement photo shoot? Where did you have your pictures done and why did you choose it?
Joe and I were long distance (I lived in Minneapolis and he in Marquette, MI) and I loved the thought of doing an outdoor shoot and the upper peninsula has stunning scenery and so that was an easy choice. I then looked for photographers who were available during a small chunk of time when I would be up in Marquette and totally lucked out with Rebecca! I couldn't have asked for a more adventurous and fabulous photographer. The pictures came out stunning!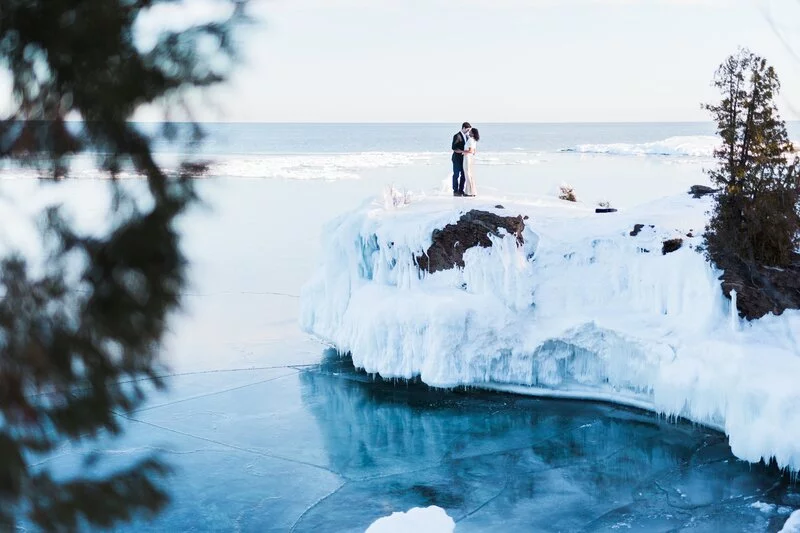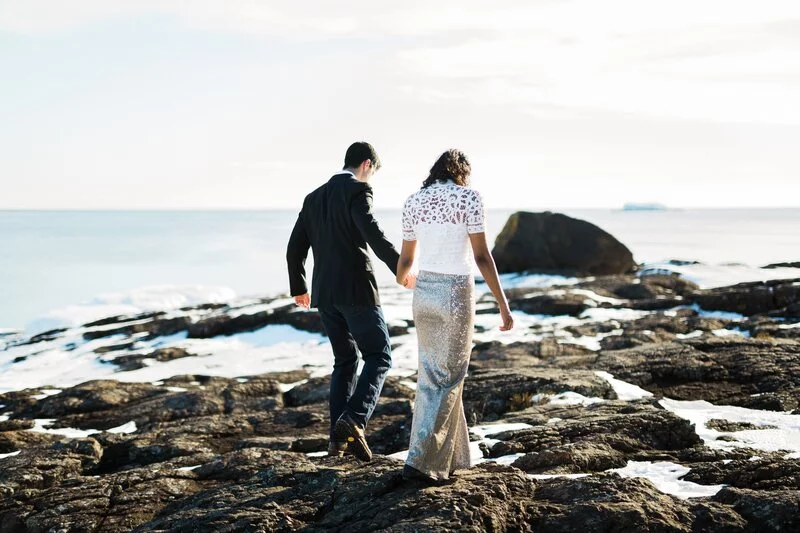 How did you two meet?
We met at a backyard barbecue during our 3rd year of residency training. Joe called me for a date a month later.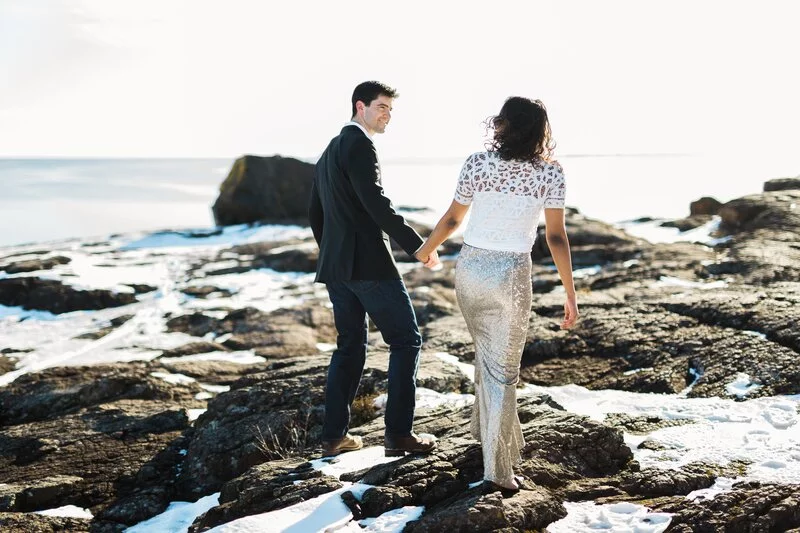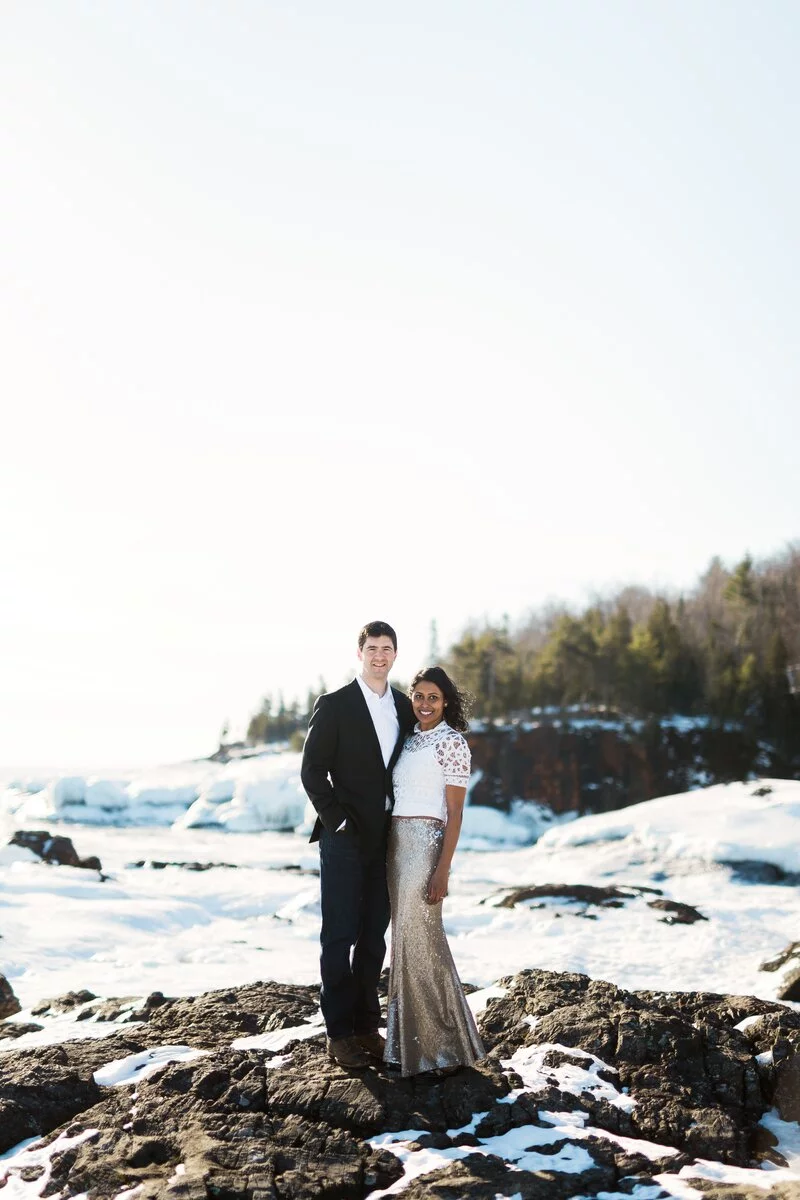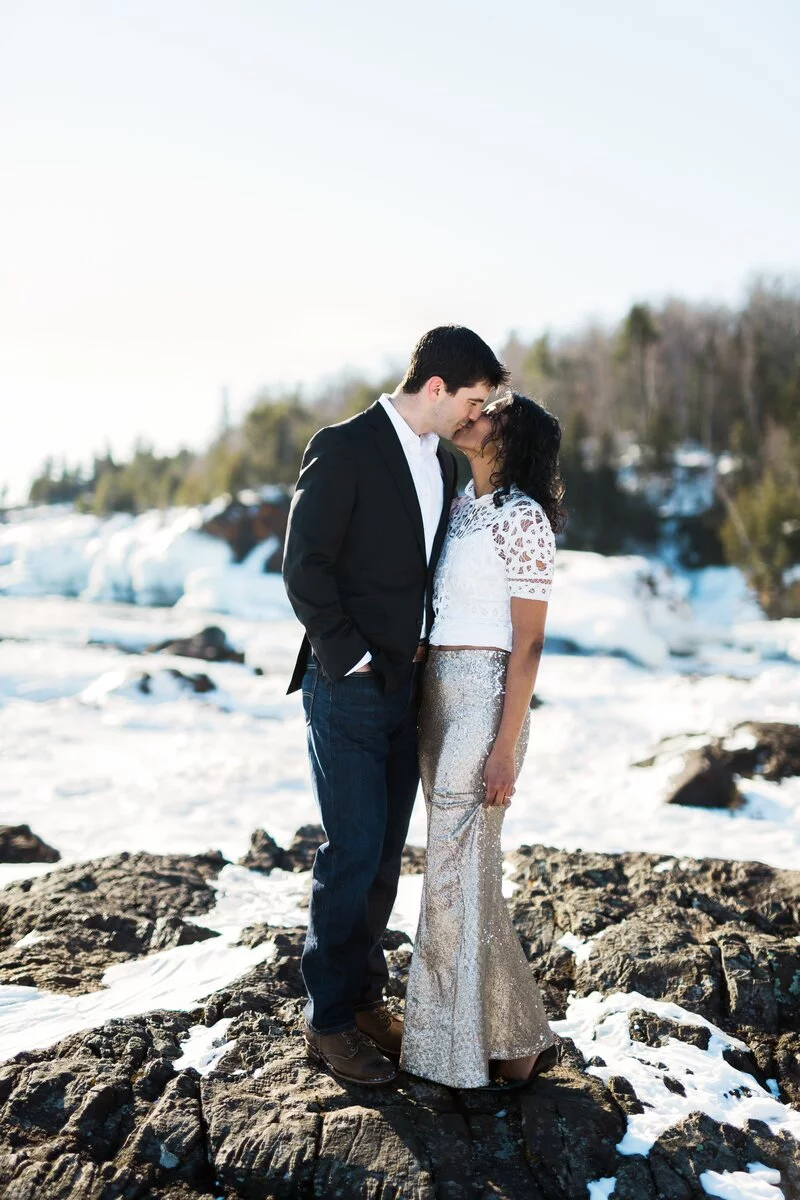 What was your first date like?
We kept it casual and met up for a drink at a local popular restaurant/bar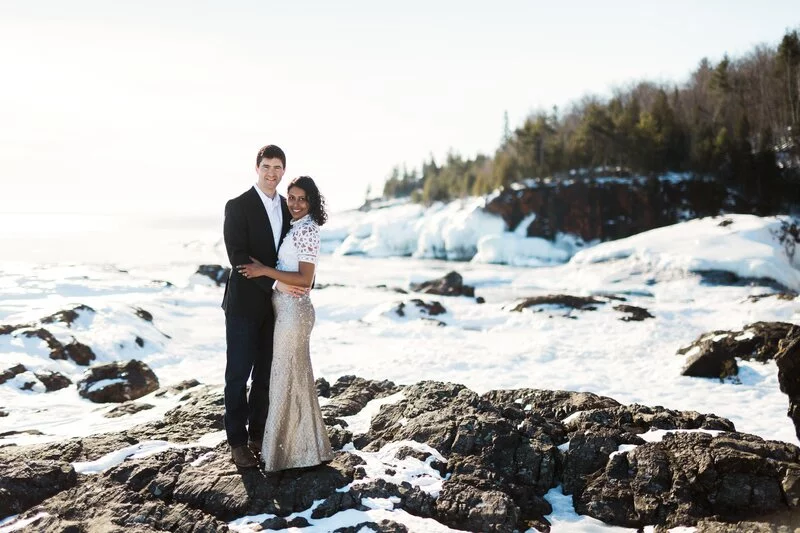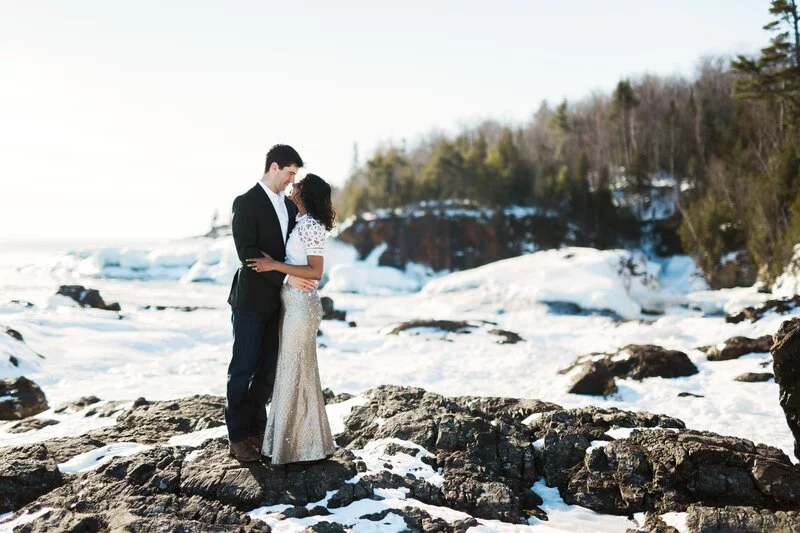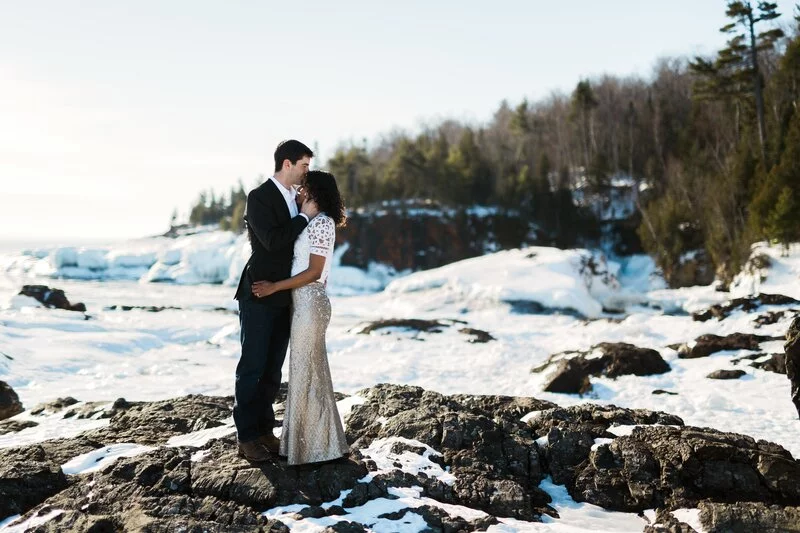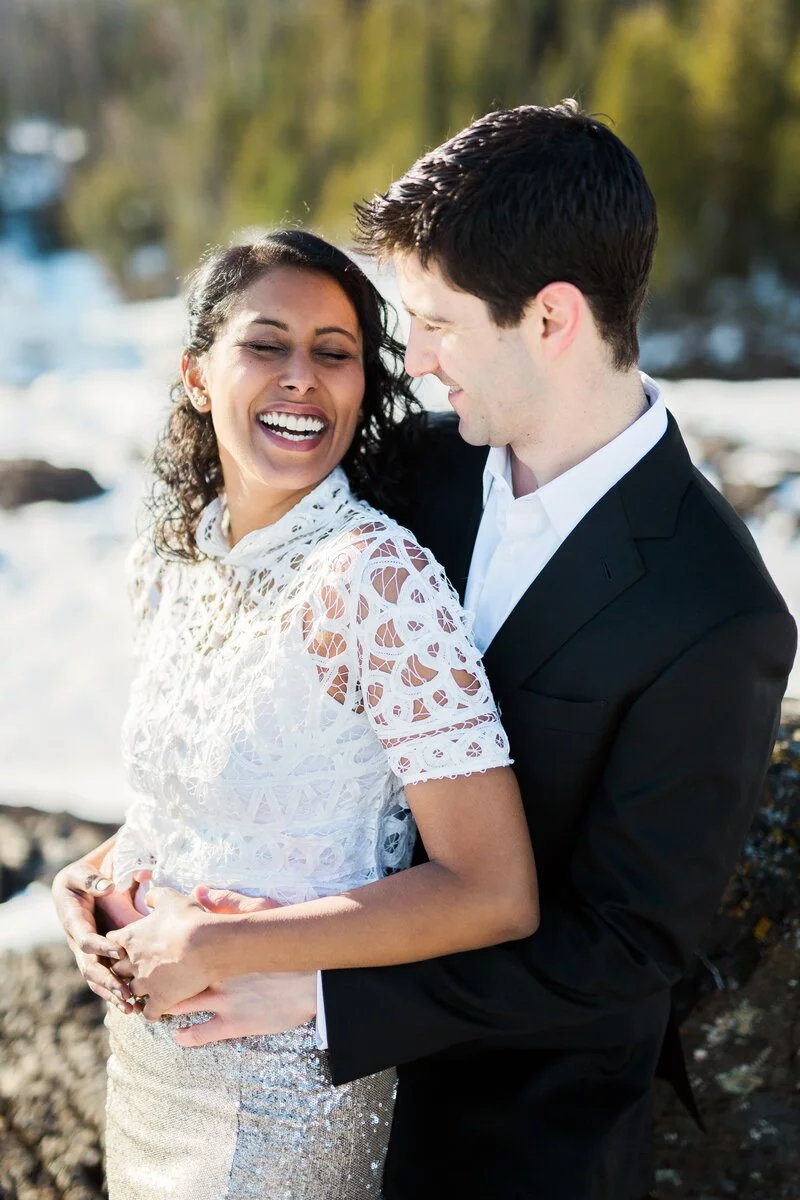 Tell us about the proposal.
Joe had intended for it to be out on the frozen lake while skiing the "luminary loppet" in Minneapolis however it was sleeting when leaving my place and so he got nervous and left the ring at home. Which he later regretted because the sleet didn't last very long. He ended up proposing to me in my kitchen after dinner. 🙂 and then we spent the rest of the night drinking and a special bottle of red bubbly that we had gotten in residency and had saved and savoring the moment. We called our families the next day.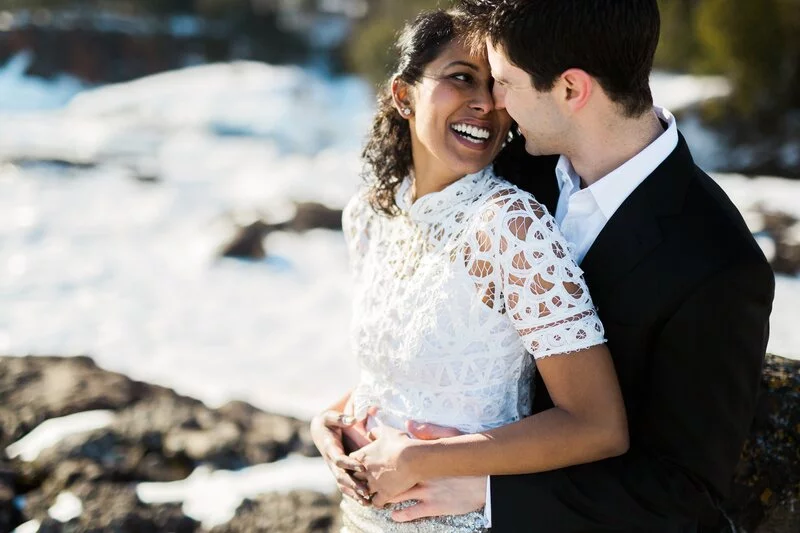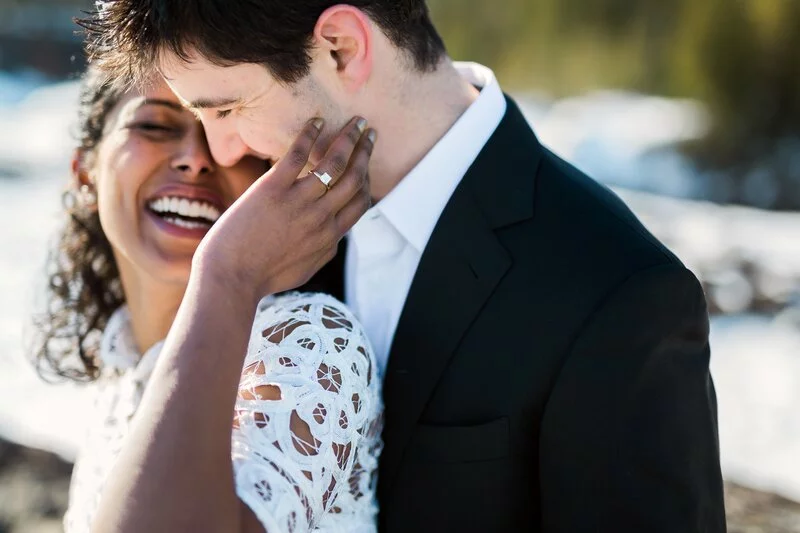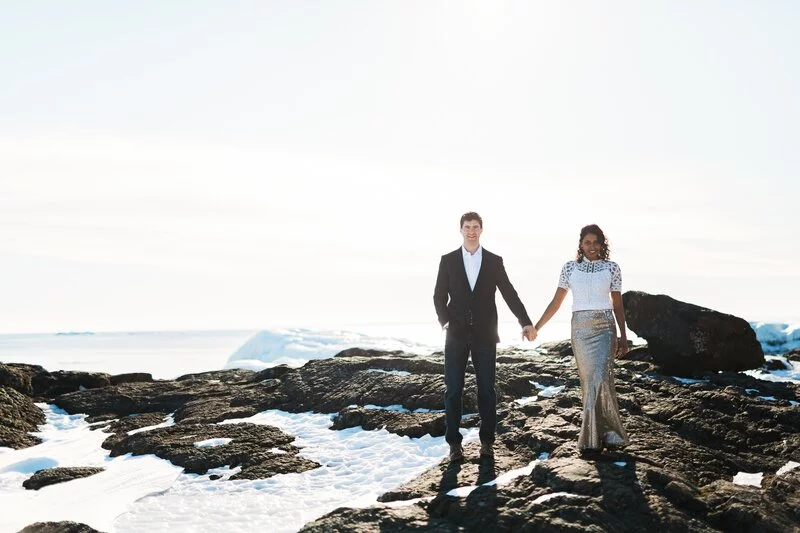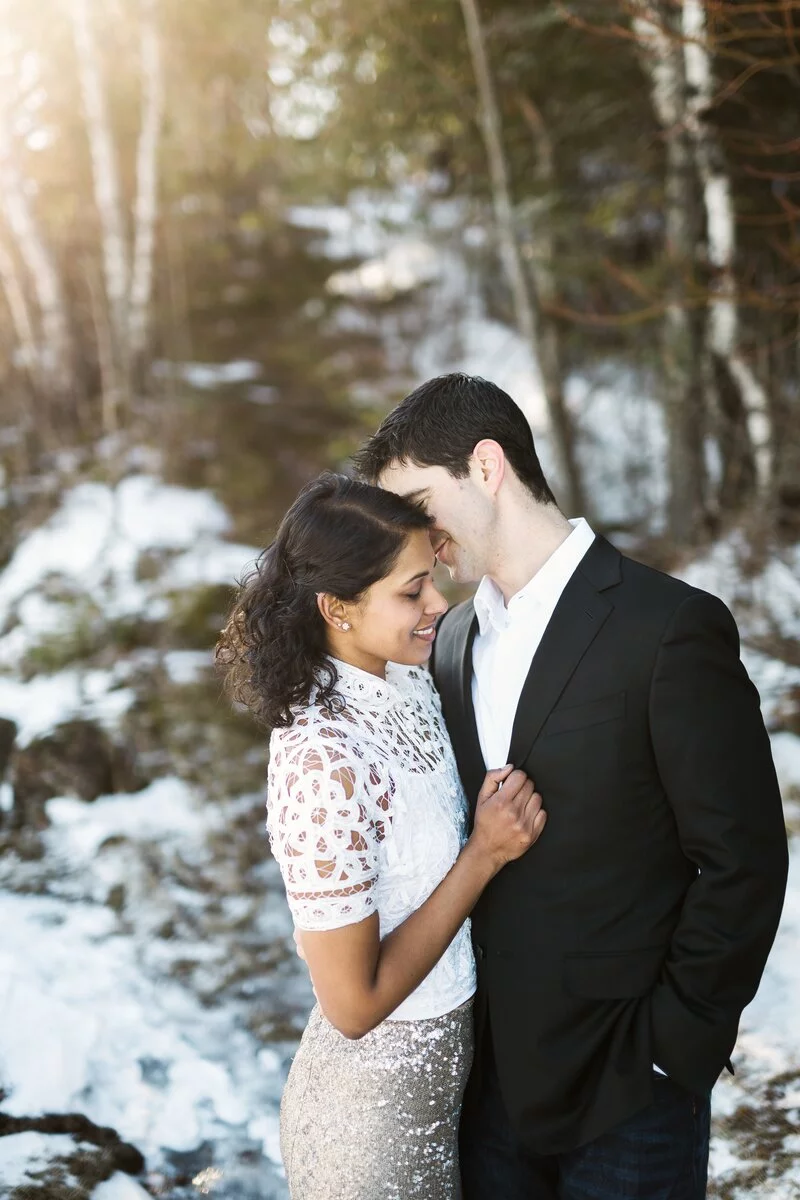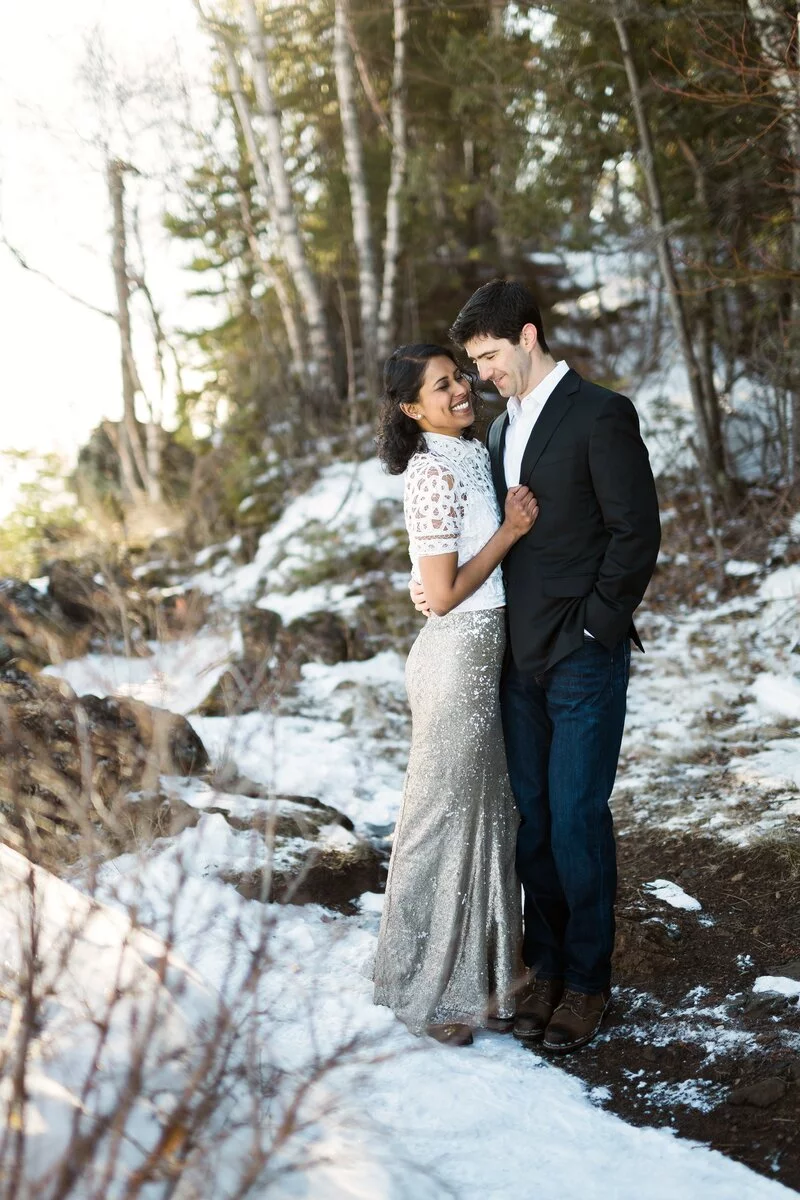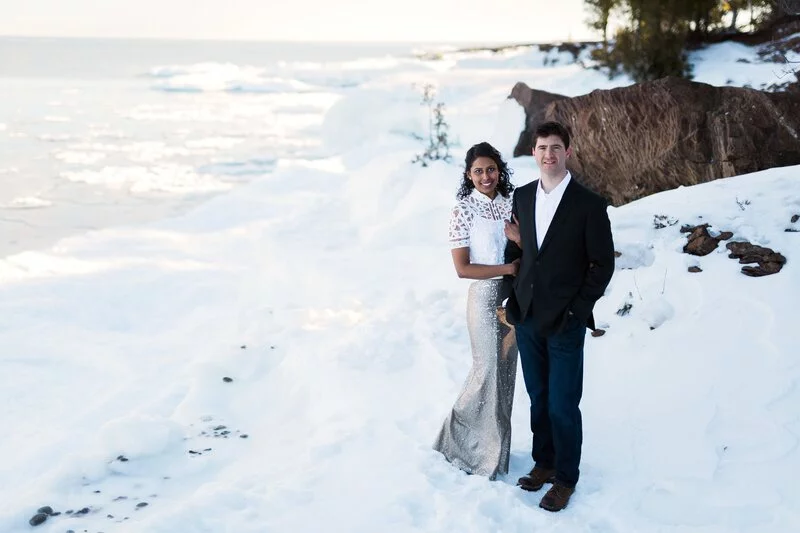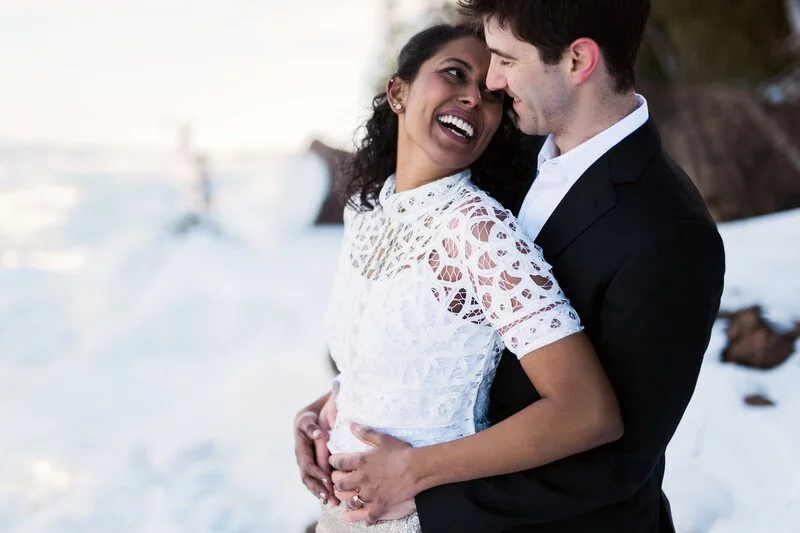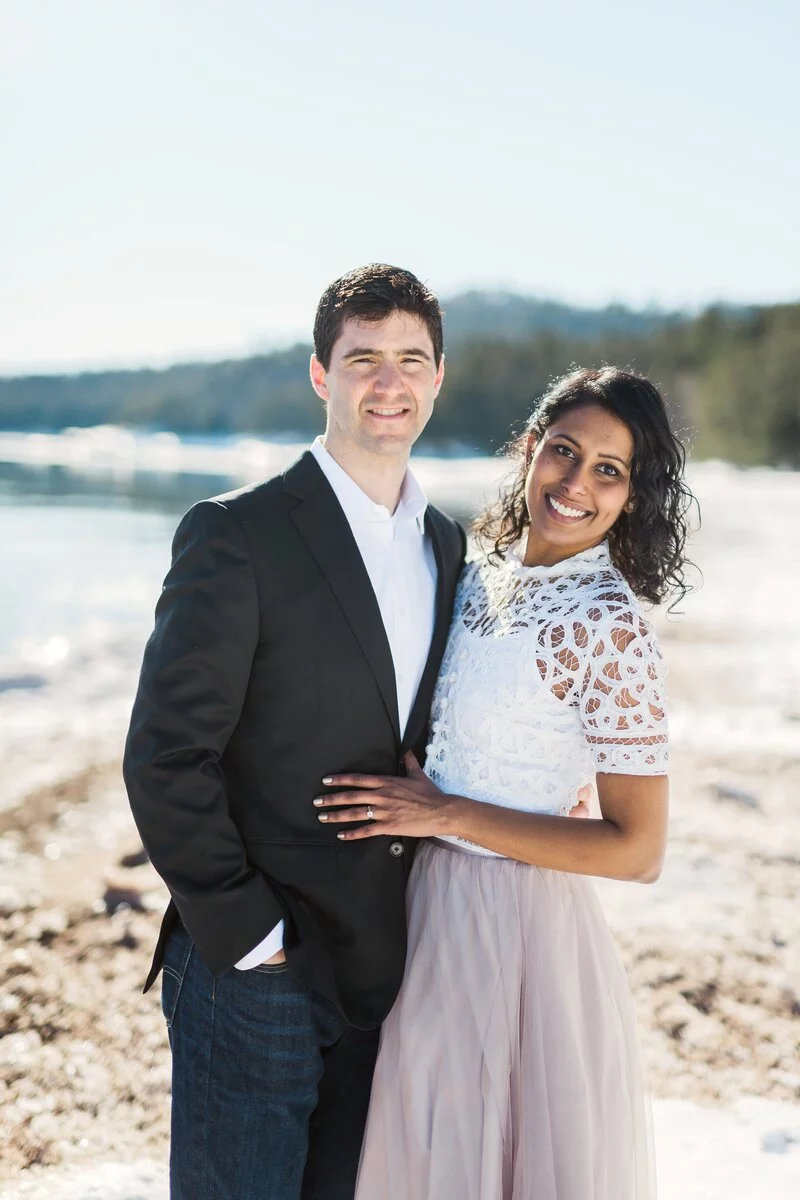 How did you know she was the one? How long had you been planning to propose before you actually popped the question?
I had known for a while but was nervous about how big of a life decision it was. After a lot of thinking, maybe over-thinking, there was clearly no other choice! I felt so much better and all the nervousness disappeared as soon as she said yes.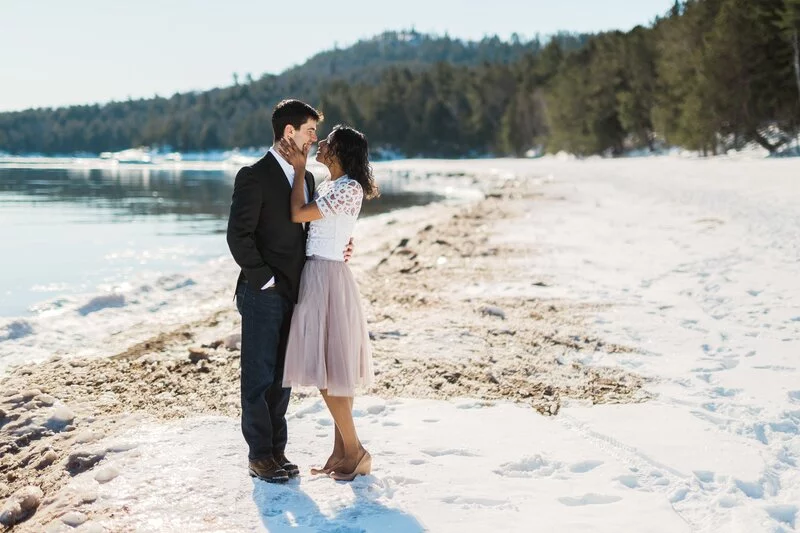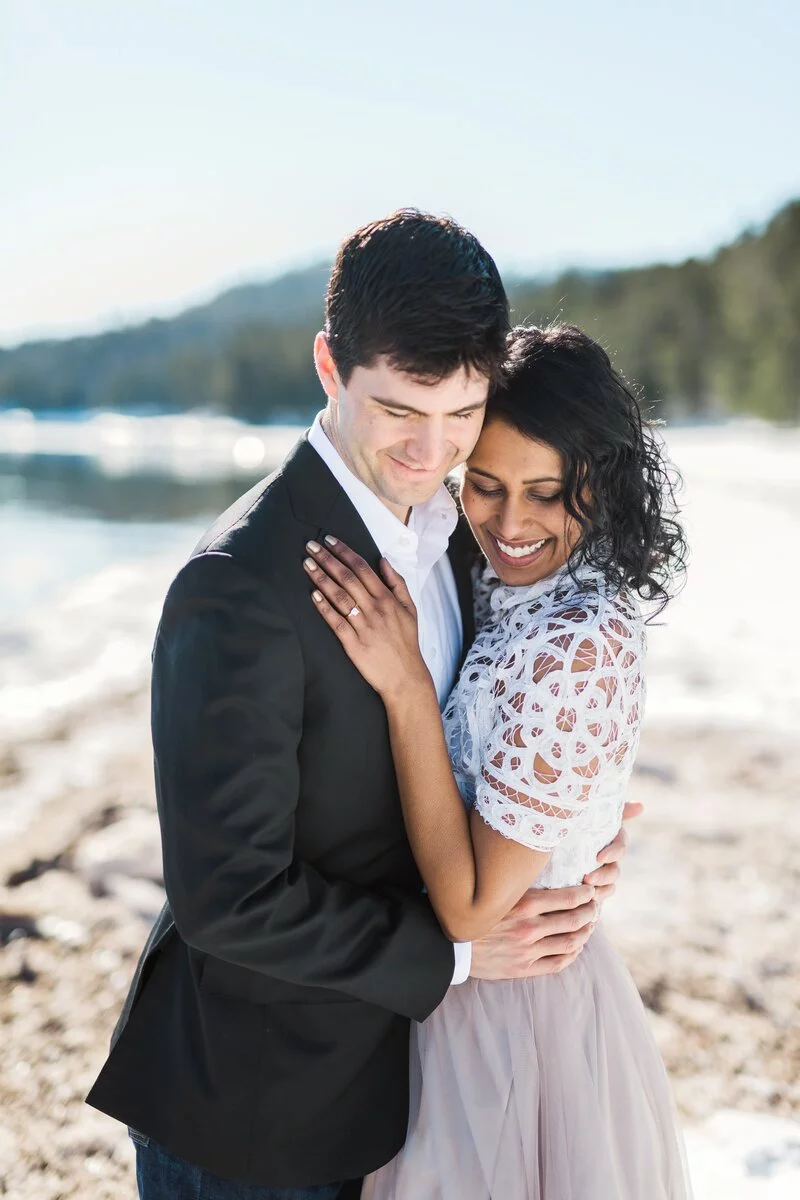 Tell us about the ring!
I had wanted something a little unique and loved the square shape so I chose an asscher cut simple solitaire in 18k yellow gold. I told Joe about the cut and style and he did the rest and created the perfect ring! We later custom designed the wedding band with alternating round and asscher stones.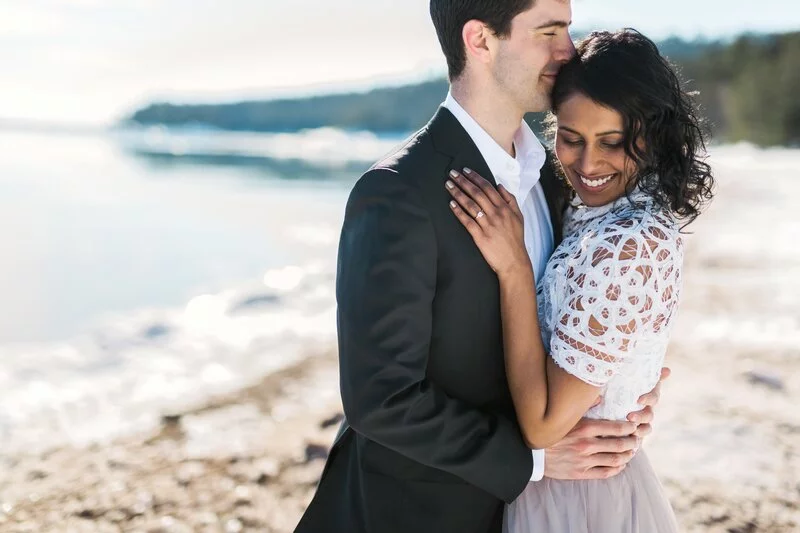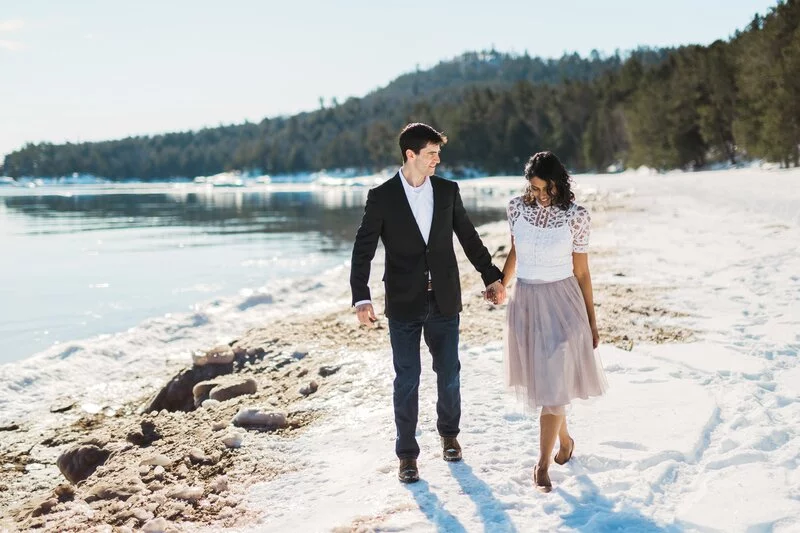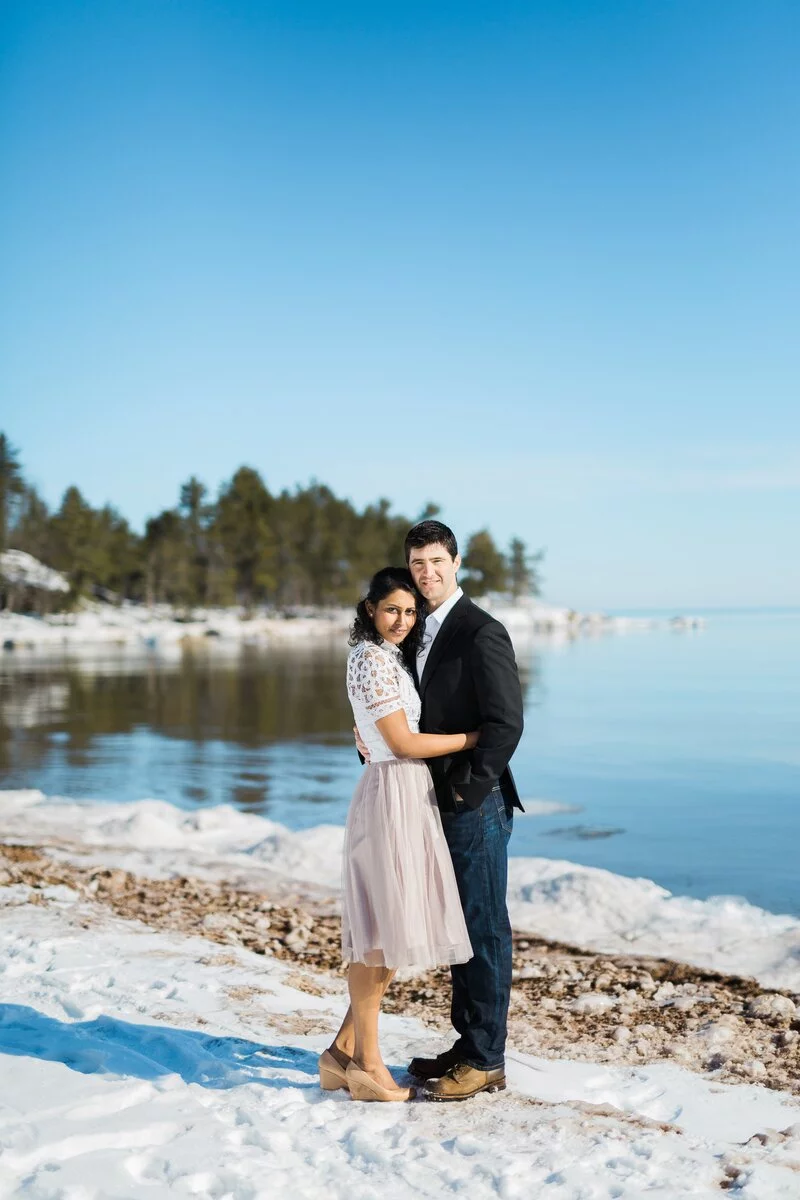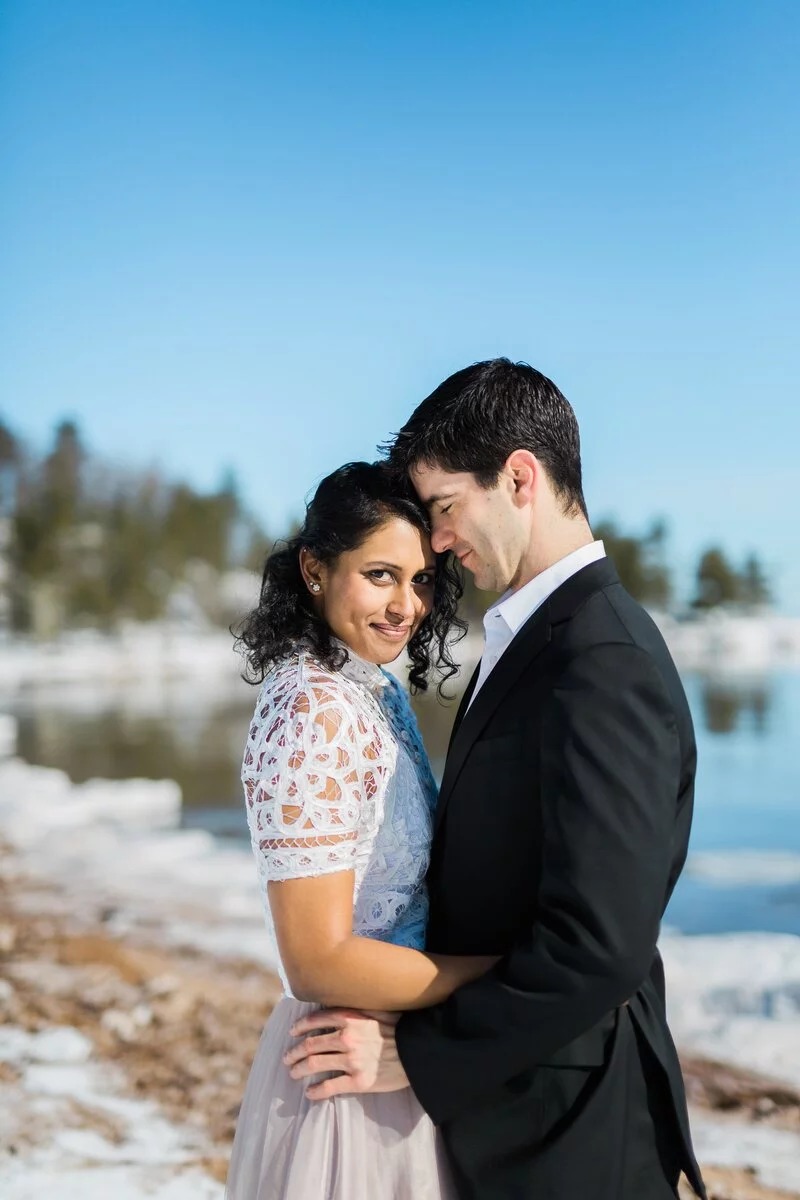 What is your favorite thing about each other?
His caring nature and trustworthiness
Her enthusiasm and optimism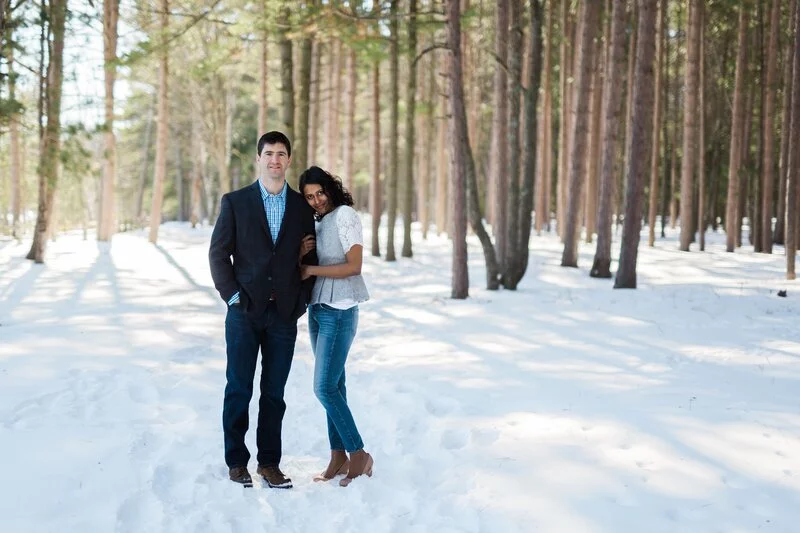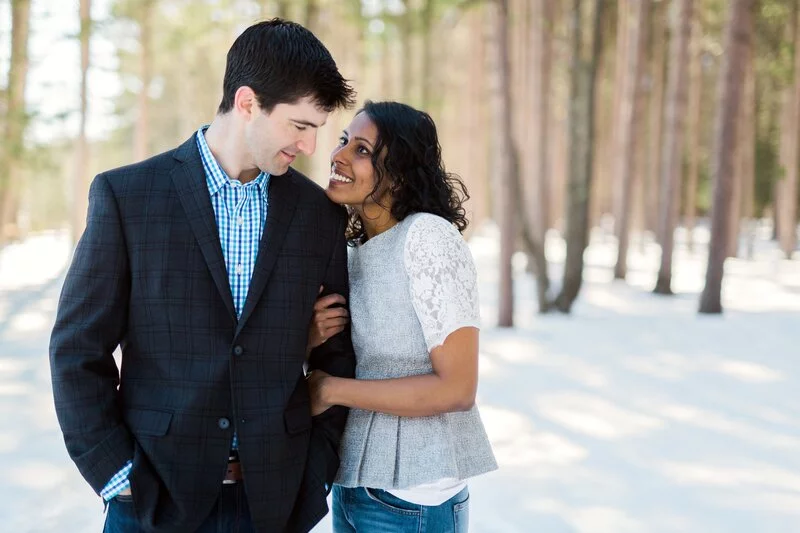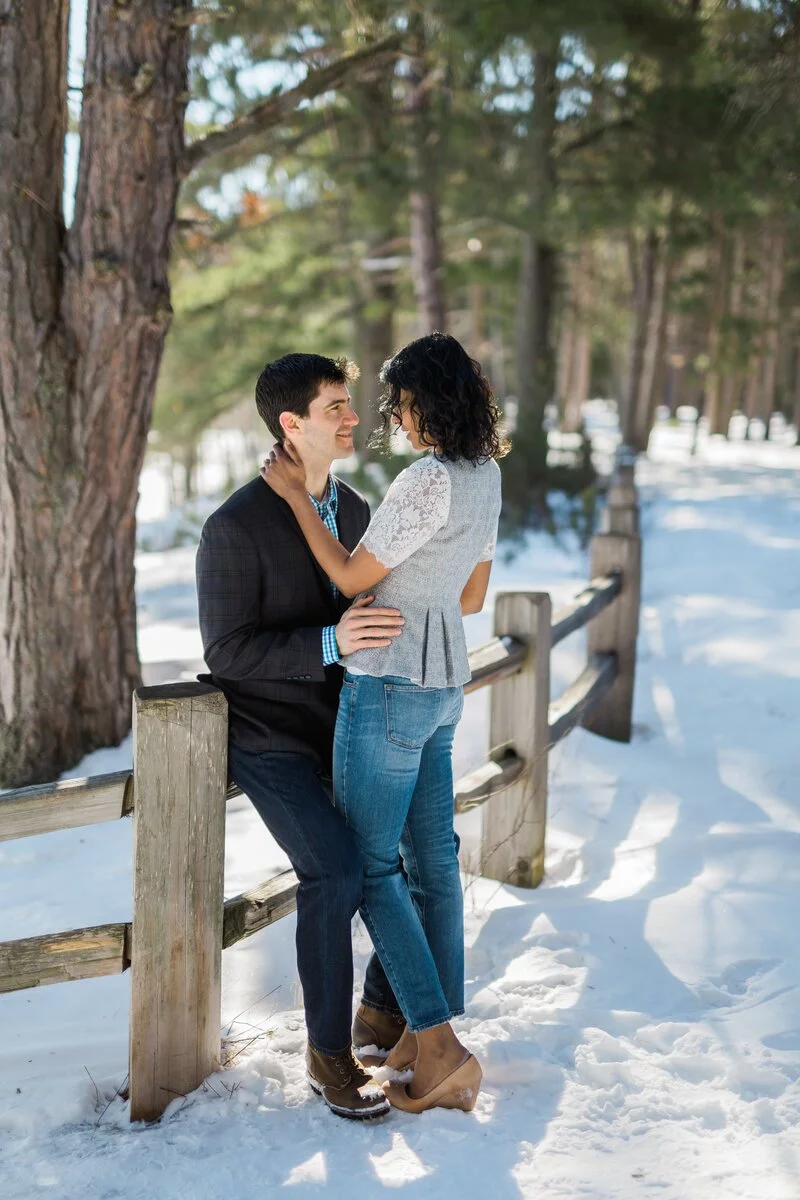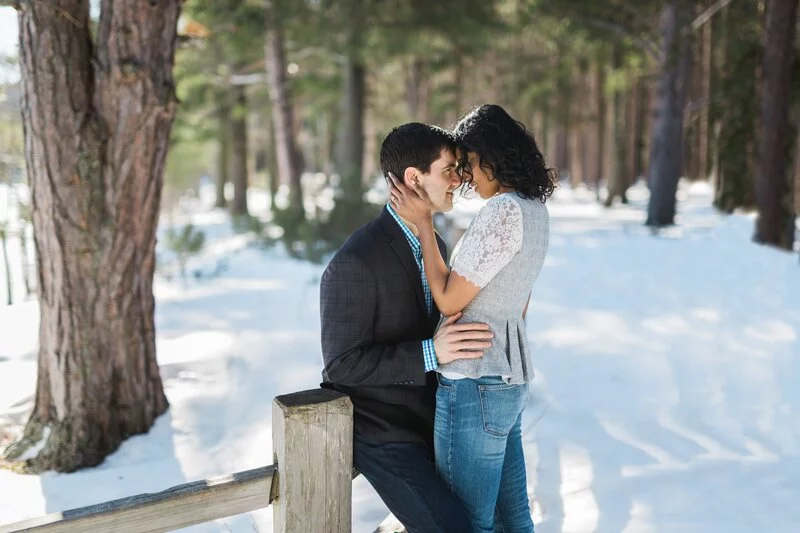 Can you tell us a little bit about your wedding plans so far?
We already tied the knot almost 3 months ago! It was a fabulous fusion Hindu/catholic wedding with two ceremonies and super fun reception on the same day!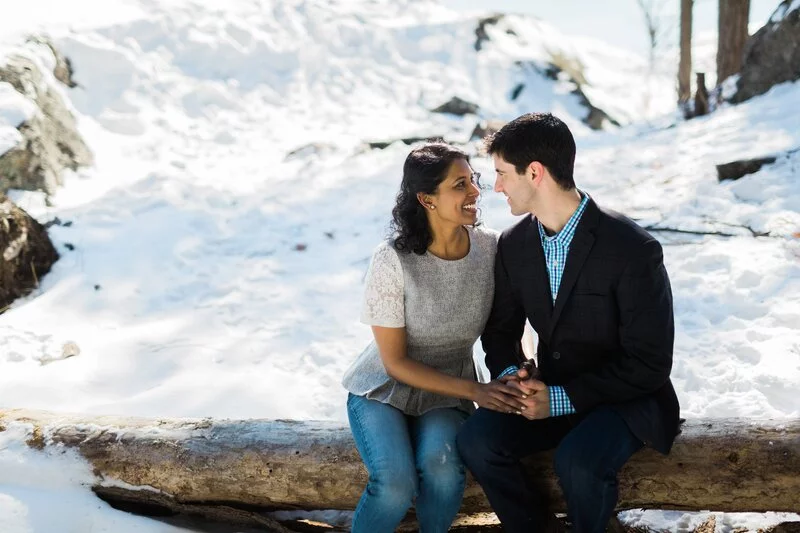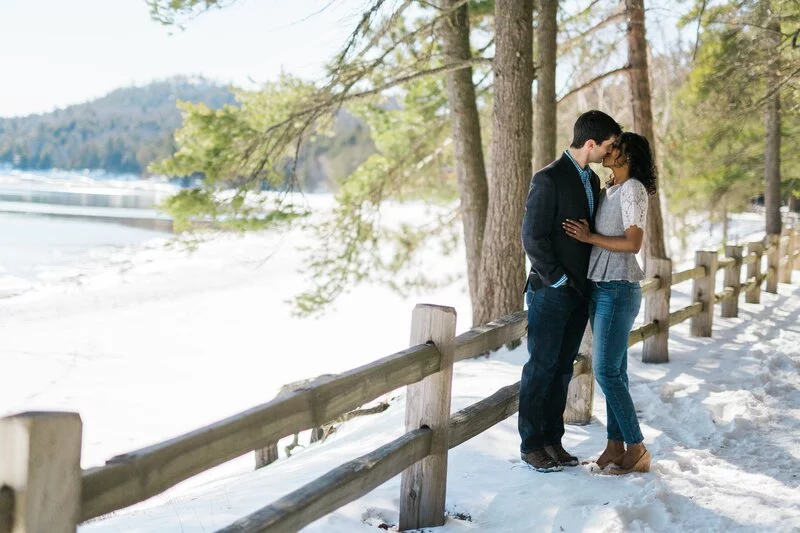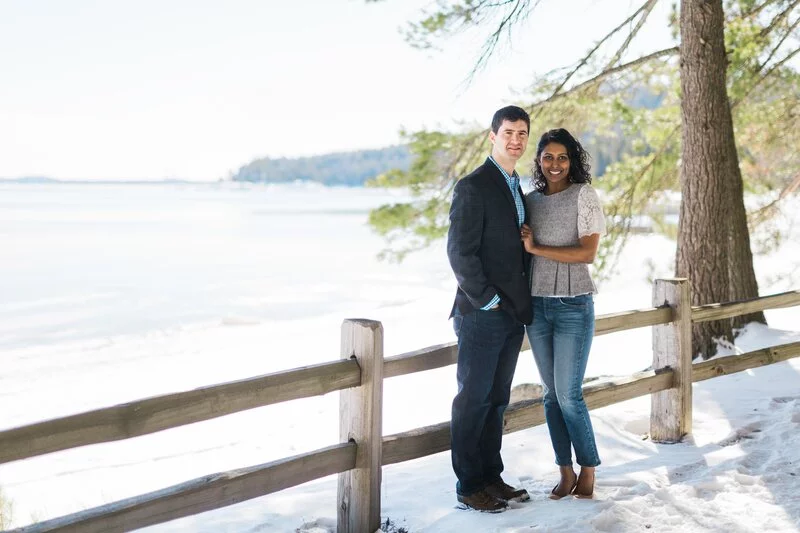 Photography: Rockhill Studio