Rest, relaxation & a weekend of pampering!
It's almost time for your big day, you've picked all the important details and now is your chance to have a little fun! Well we have the perfect idea…a Spa Weekend Bachelorette Party!
For this tranquilizing board we were inspired by the need for every bride to have a day (or weekend) just for her and her bridesmaids, so, "Maid -of-Honor" it's your duty to grab your bride & her bridesmaids and spoil yourselves!
 We love the feeling of a DIY party and we know your bride will too! With details such as these, "oh so cute" eye-mask invitations, homemade body scrub and nail polish "thank you" favors, you can be sure to throw the most serene party, and while you're at it, say, "Cheers" with your besties over a cucumber & rose gin refreshment.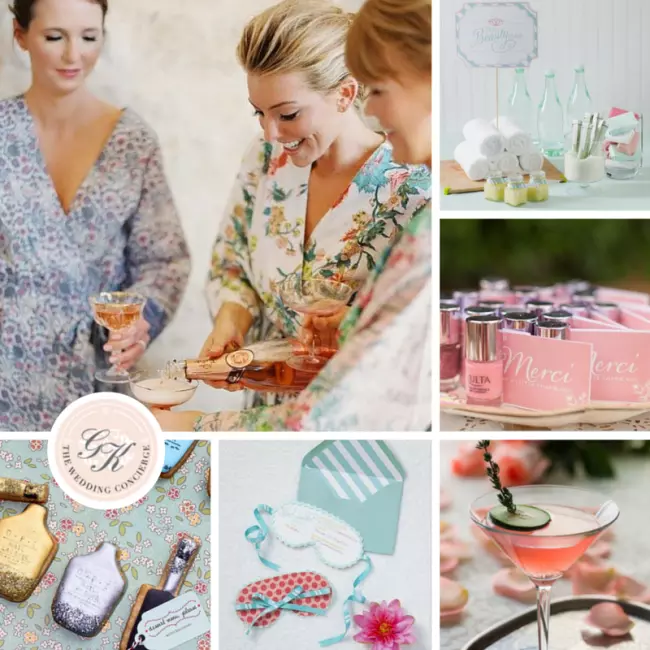 Image Credits:
Bride & Bridesmaids – Patrick Moyer via Style Me Pretty // Spa Table – She Paperie – Photoraphy, Nicole Hill Gerulat via One Charming Party // Favors – Courtney Jade Photography via The Little Umbrella // Cucumber & Rose Gin Cocktail – The Framed Table – Photography, Paul S. Bartholomew // Invitations – She Paperie – Photoraphy, Nicole Hill Gerulat via One Charming Party // Nail Polish Cookies – Dessert Menu Please via Pinterest