This picture perfect South Carolina couple has the classic love story. She was a cheerleader and he was a football player, both at Western Kentucky University. And while they didn't meet on the field, instead in a Business Marketing class, after the very first date Ashley just knew Mark was the person she wanted to marry! We can't wait to share with you their South Carolina Classic Engagement shoot!
The couple looks timelessly elegant, with Ashley wearing a lovely cream lace dress and Mark in a navy suit, both pairing neutral colors that reflect the gorgeous scenery of downtown Greenville.
We are dying to know, how did the proposal happen?
The locals call it, "Pretty Place." We had taken a day trip to Symmes Chapel – a chapel on top of Standing Stone Mountain with breathtaking views. I was actually reading the following poem (written in stone in memory of someone) and when I turned around he was on one knee!
The Way to Happiness:
Keep your heart free from hate, your mind free from worry.
Live simple, accept little, give much.
Fill your life with love.
Scatter sunshine, forget self, think of others.
Do as you would be done.
(Author unknown)
With that lovely poem, we will leave you to peruse Ashley and Mark's classic shoot.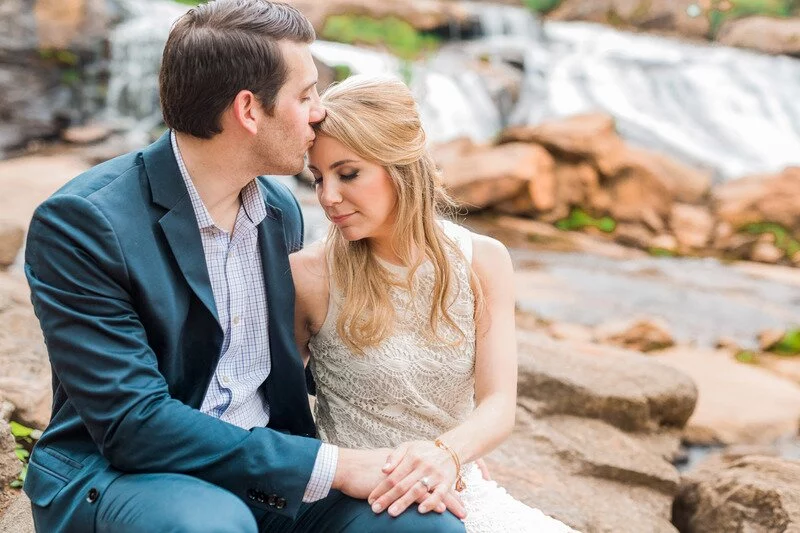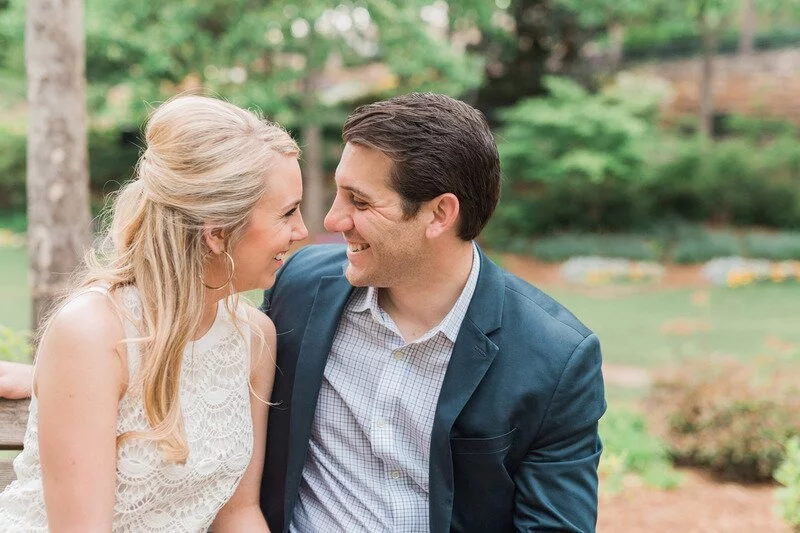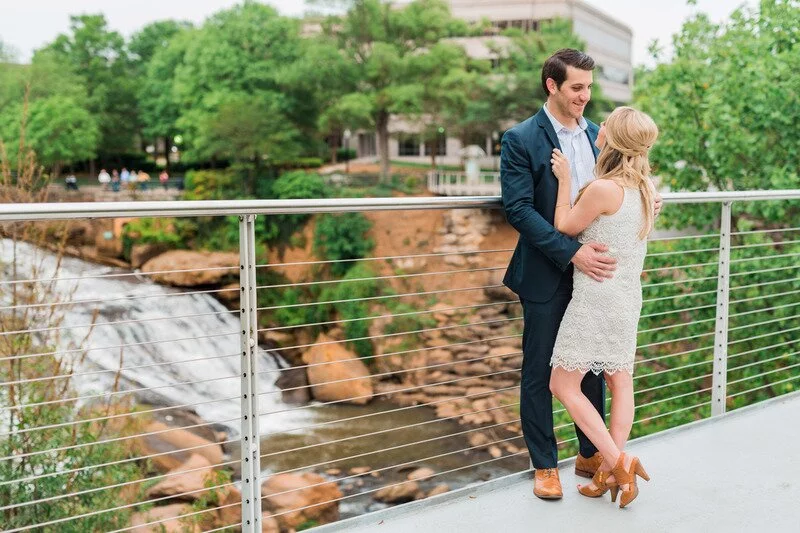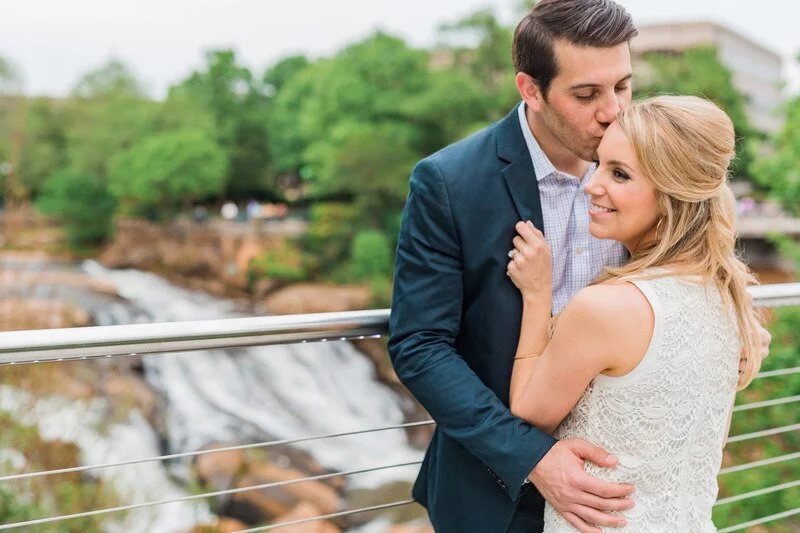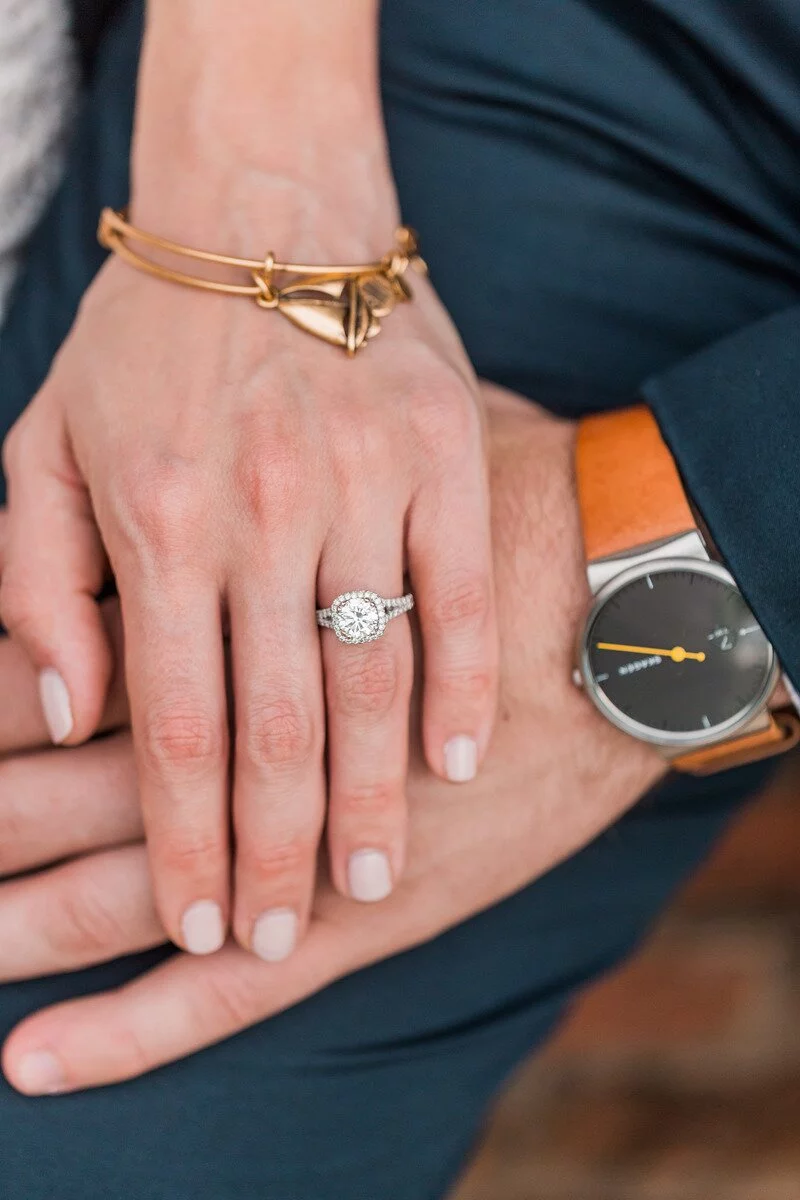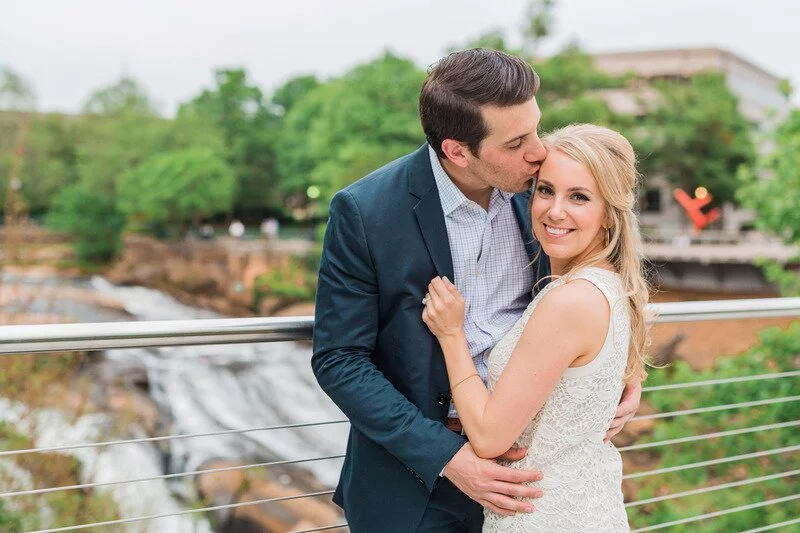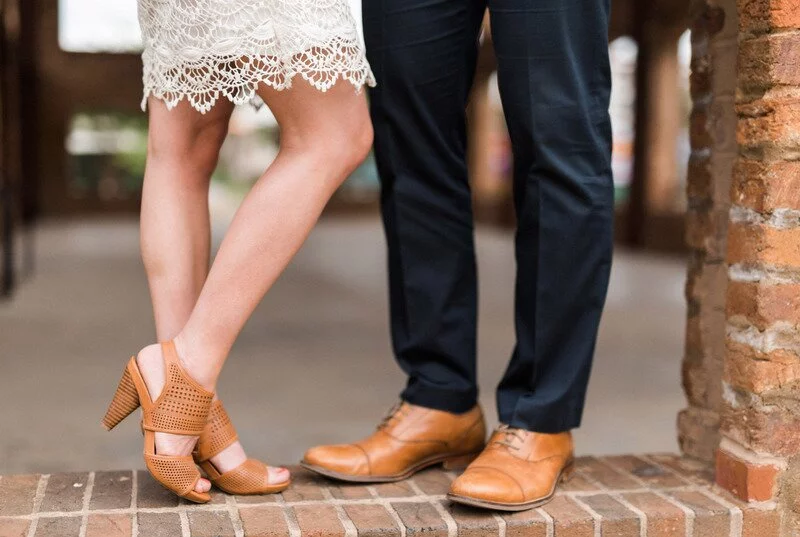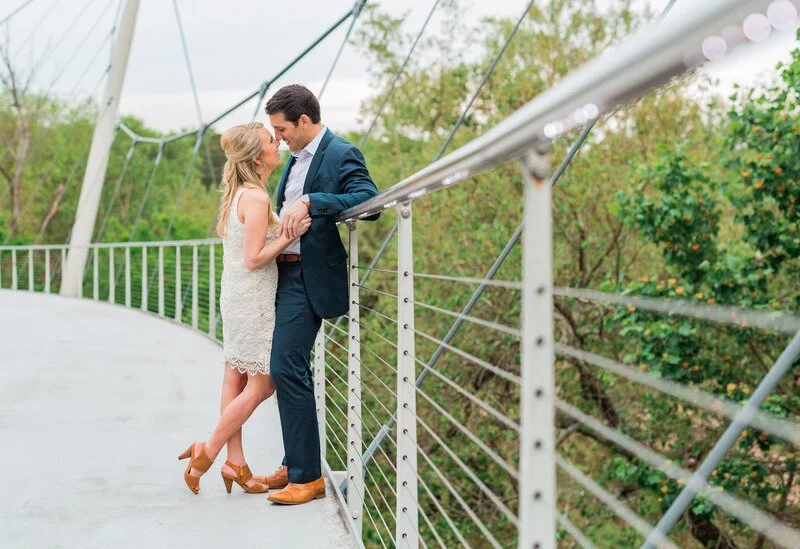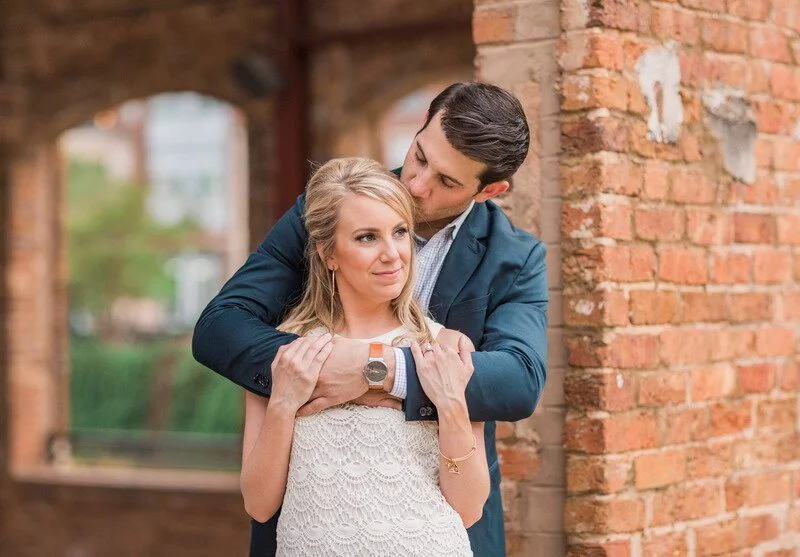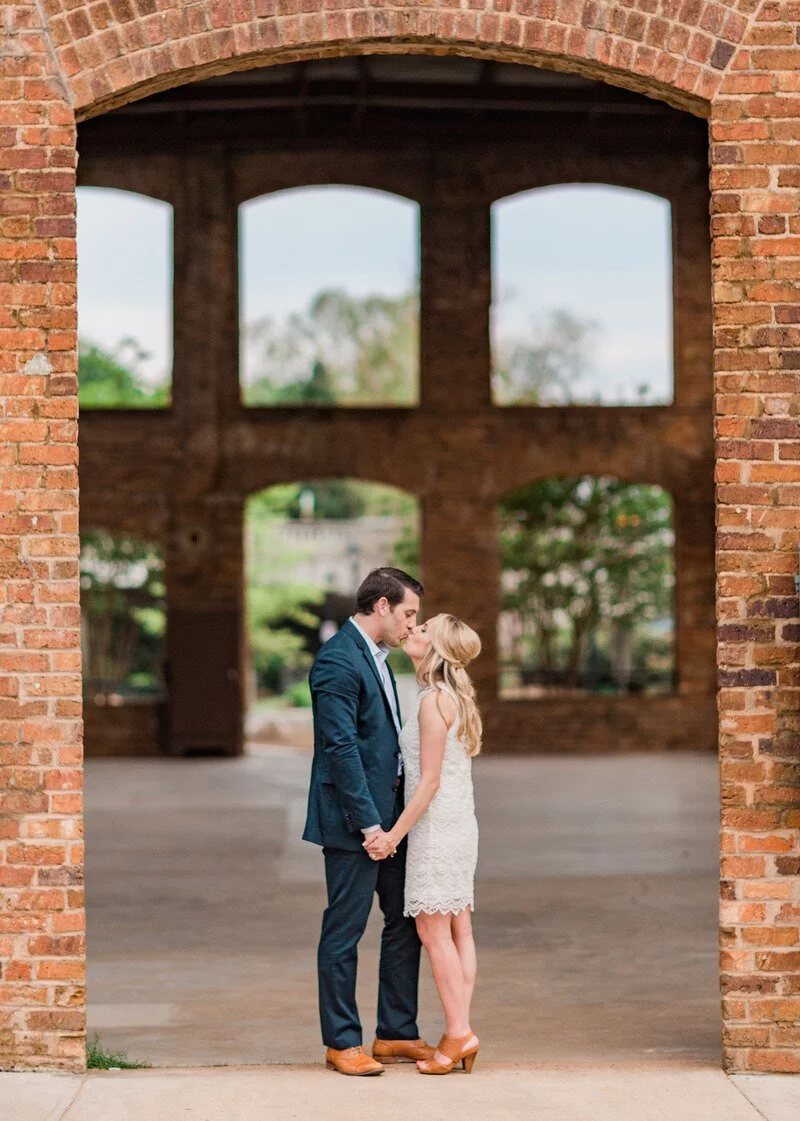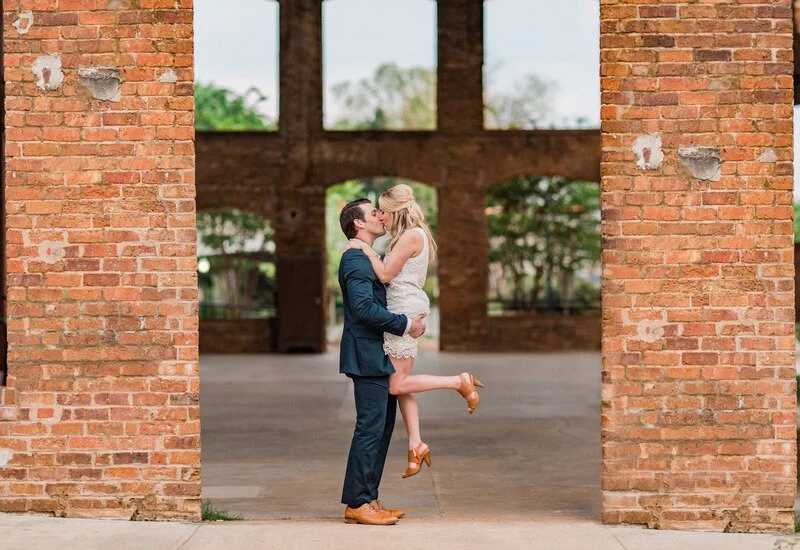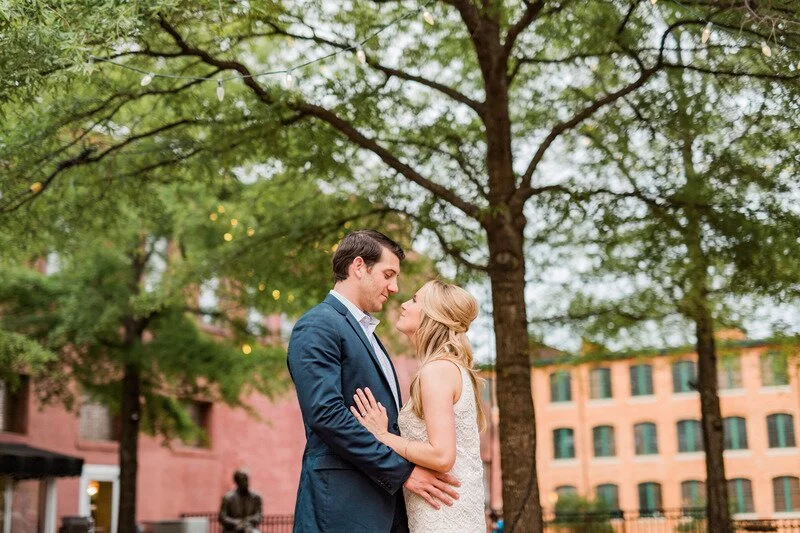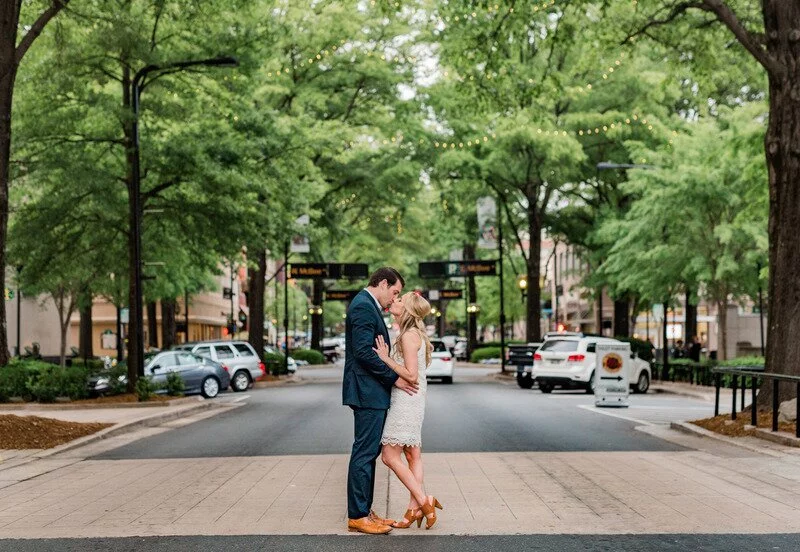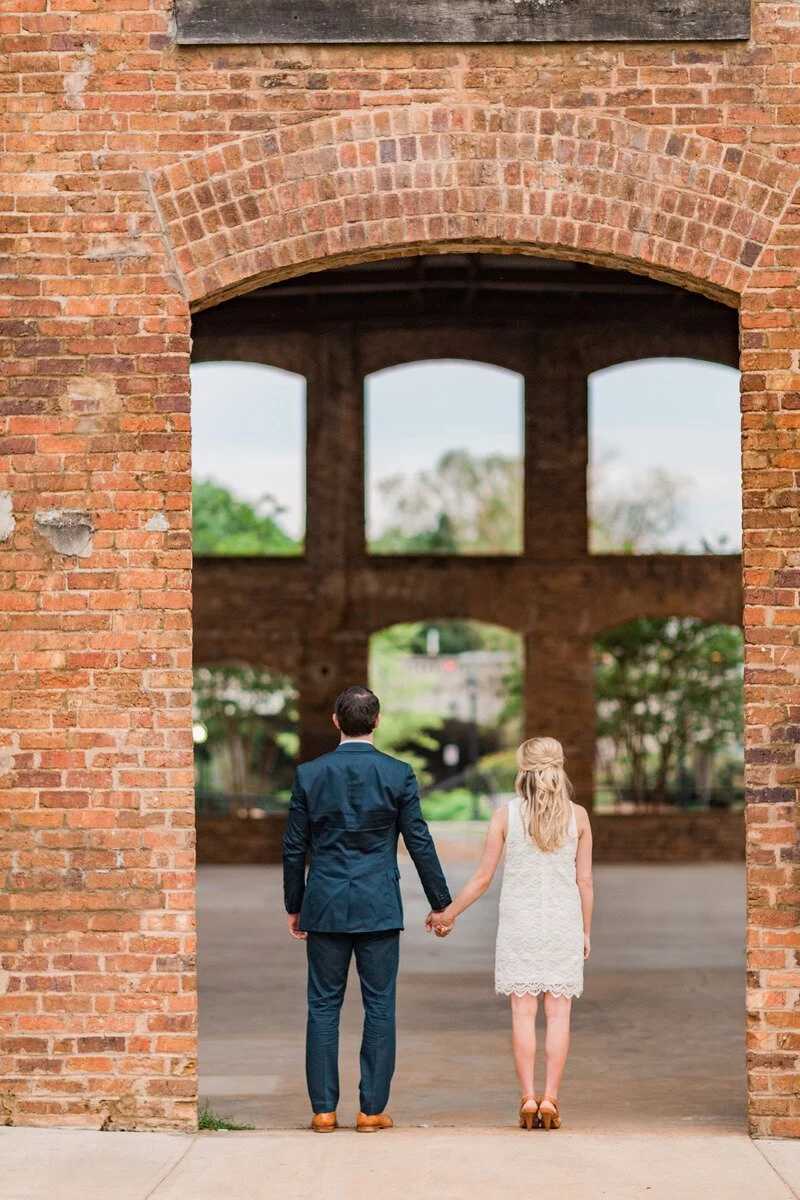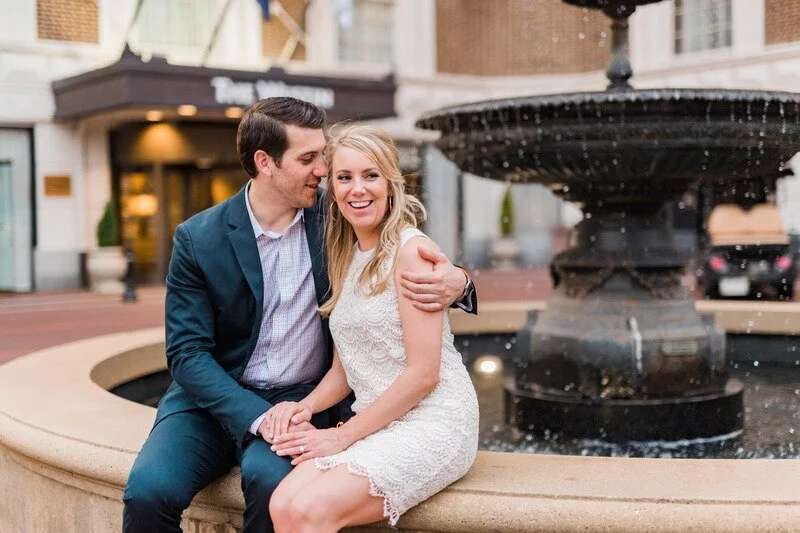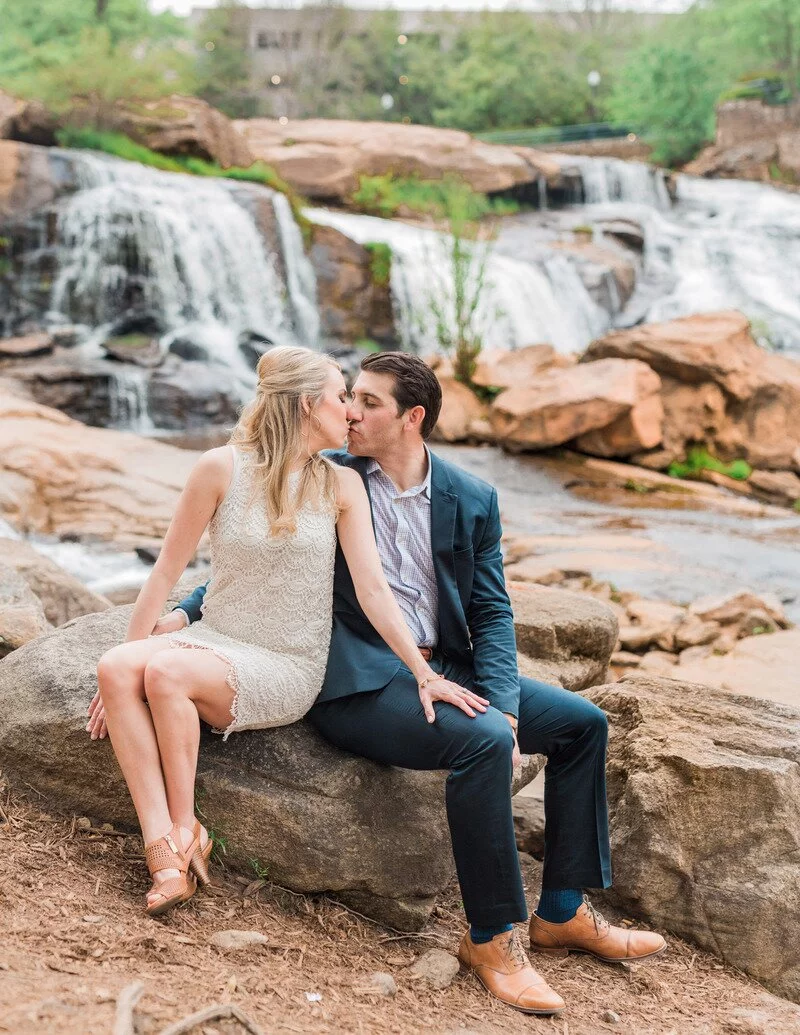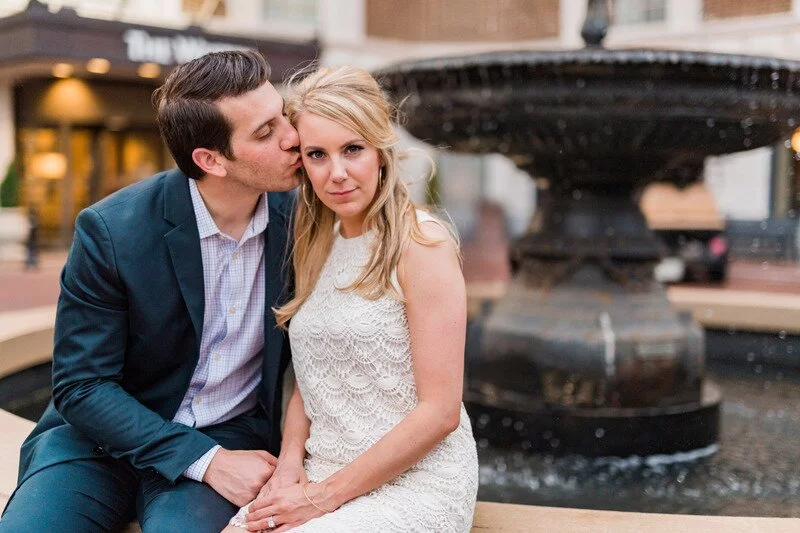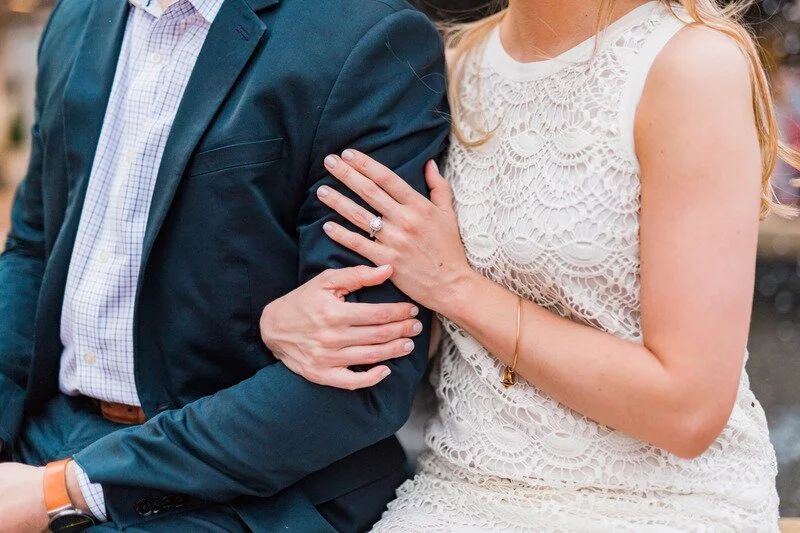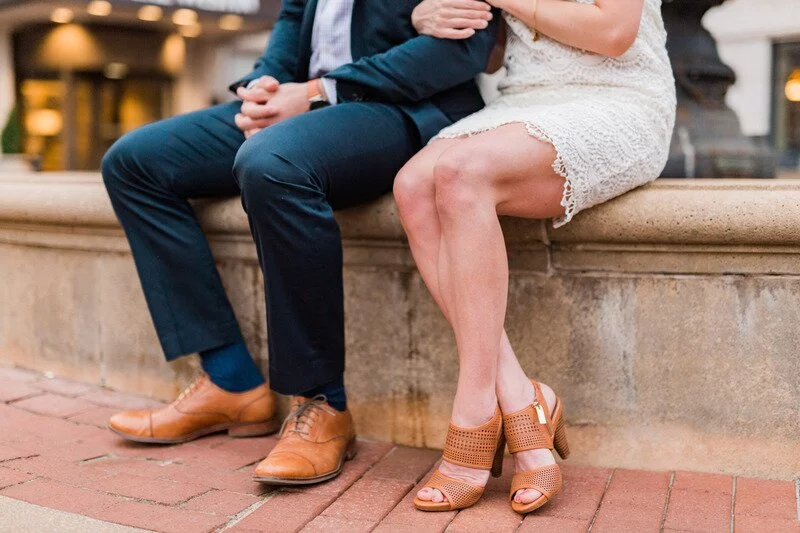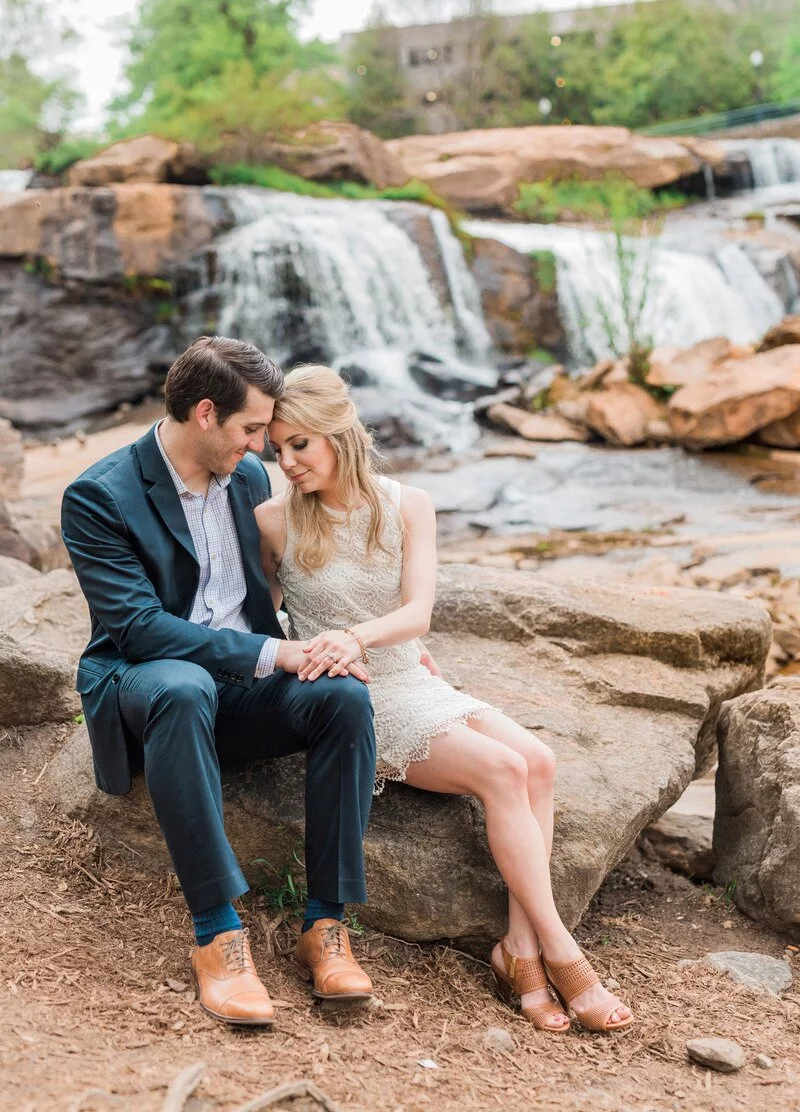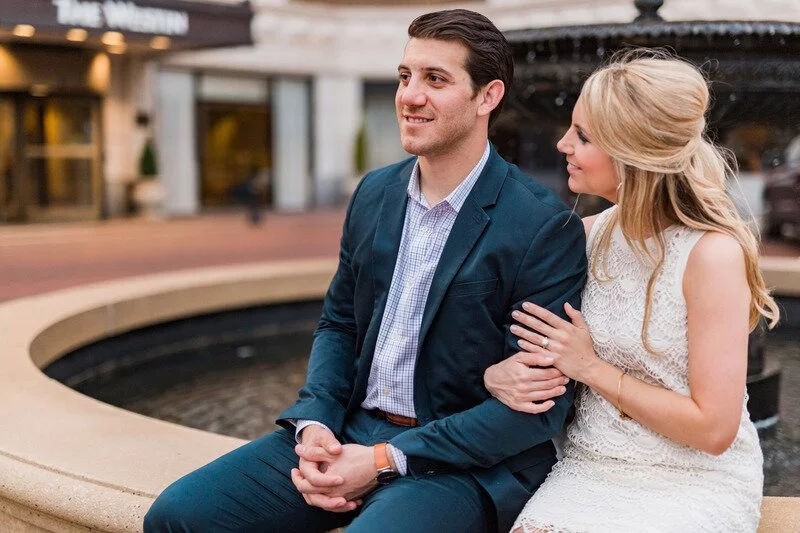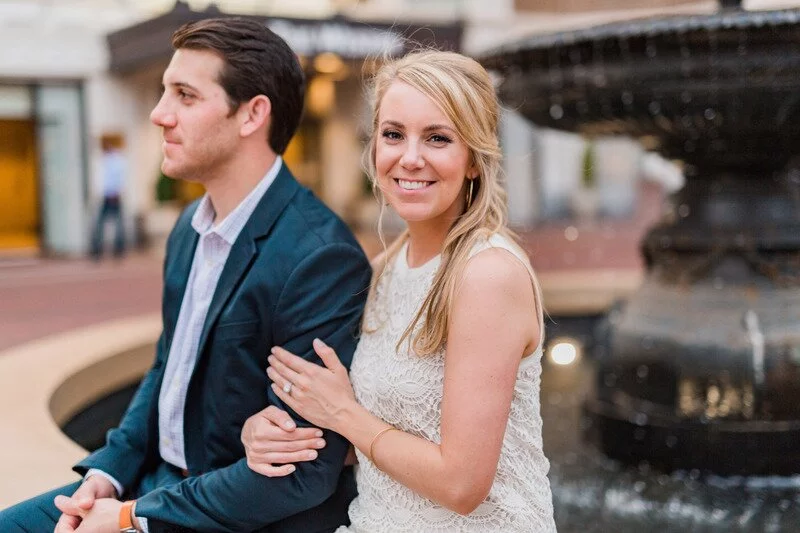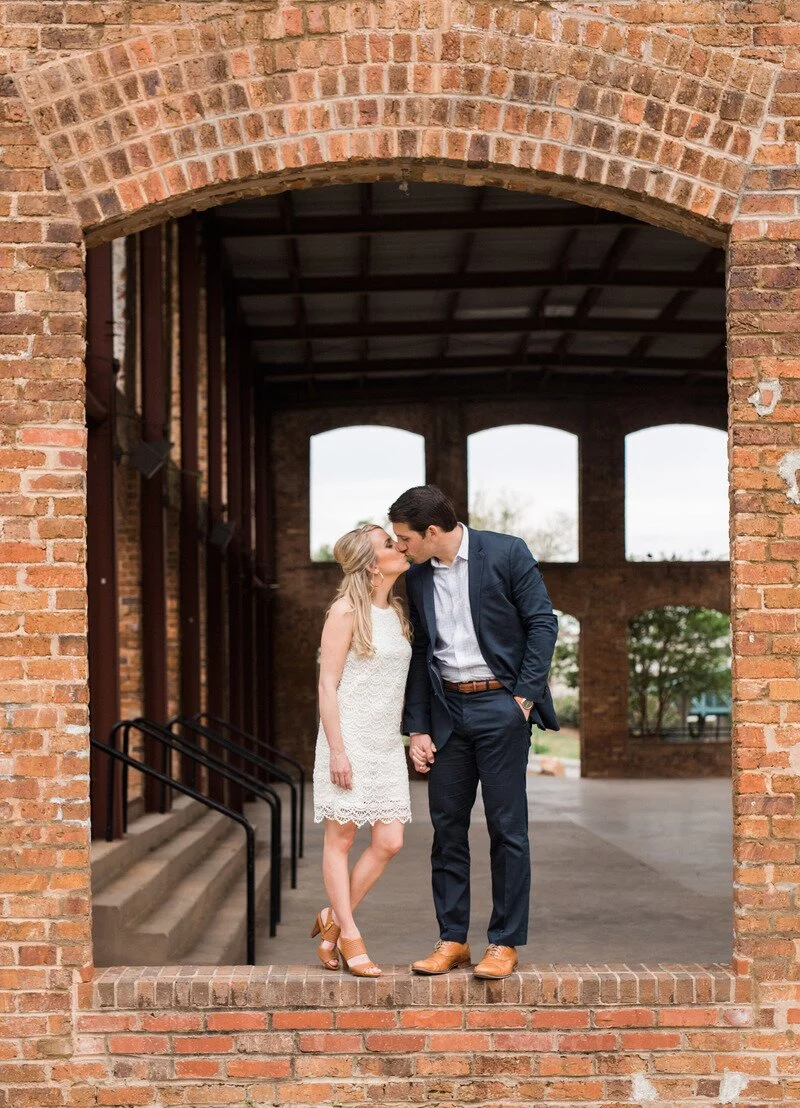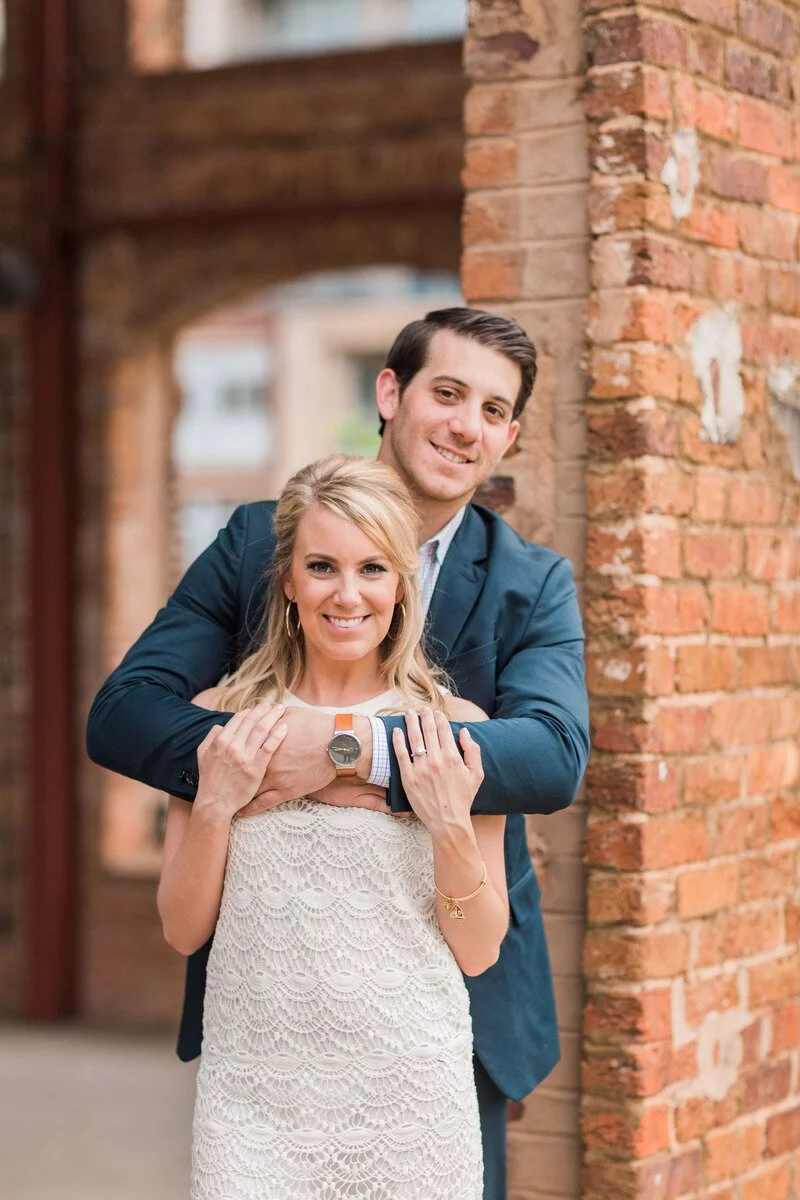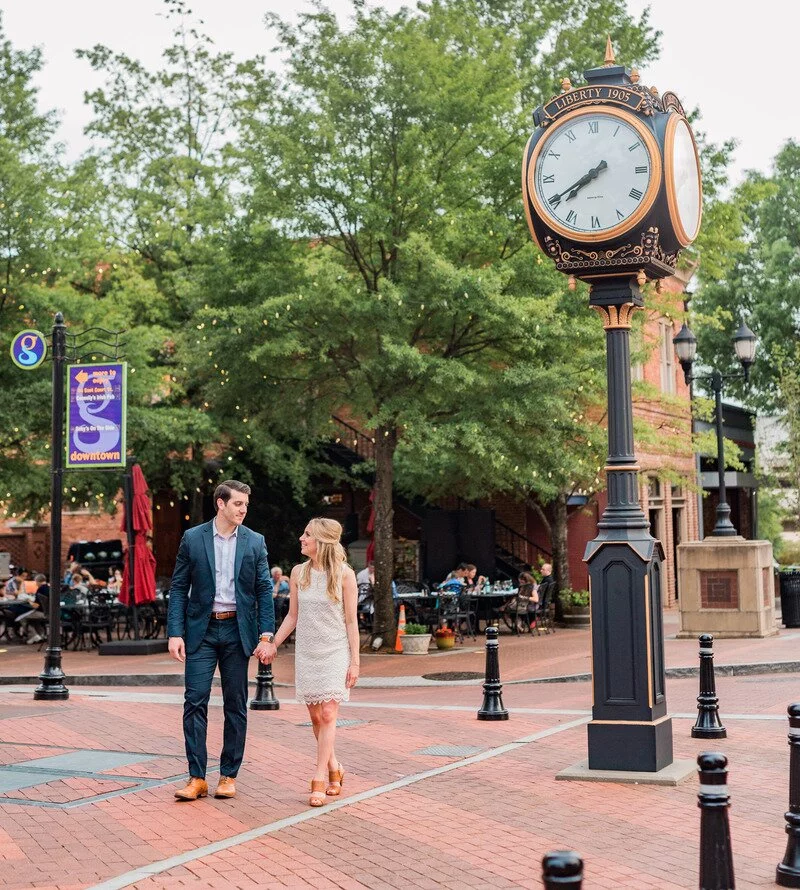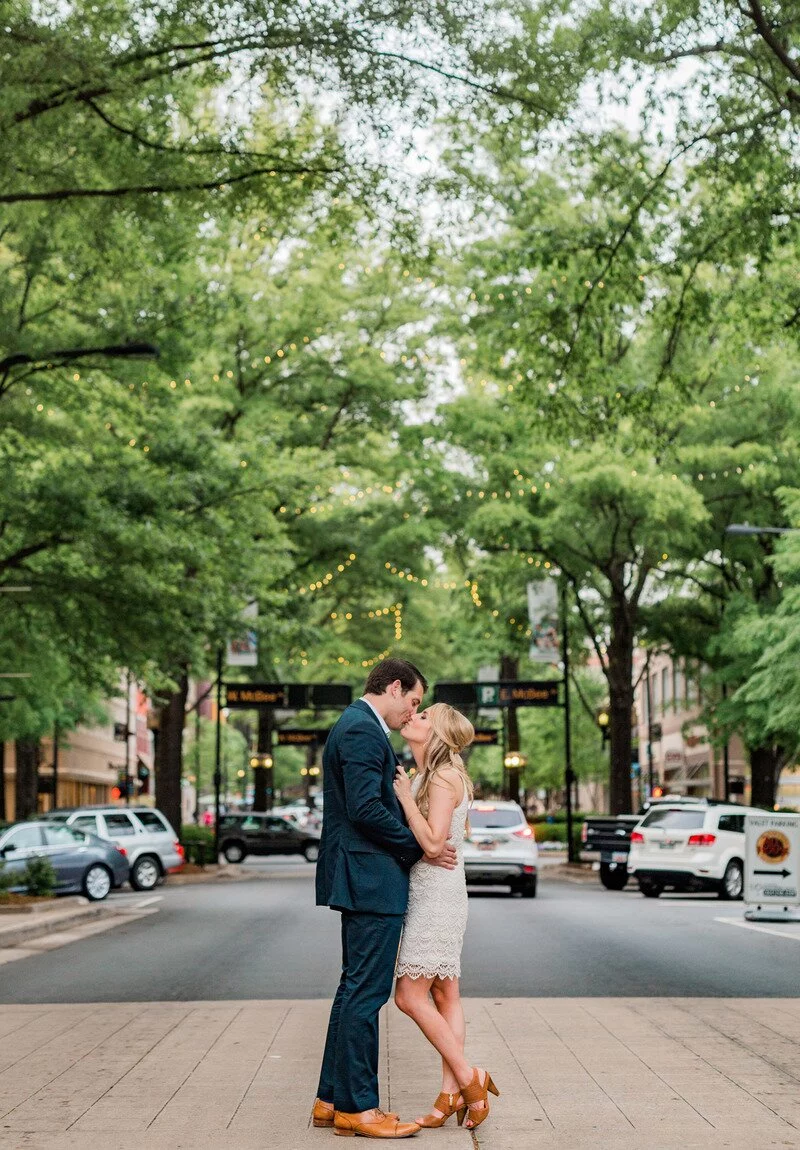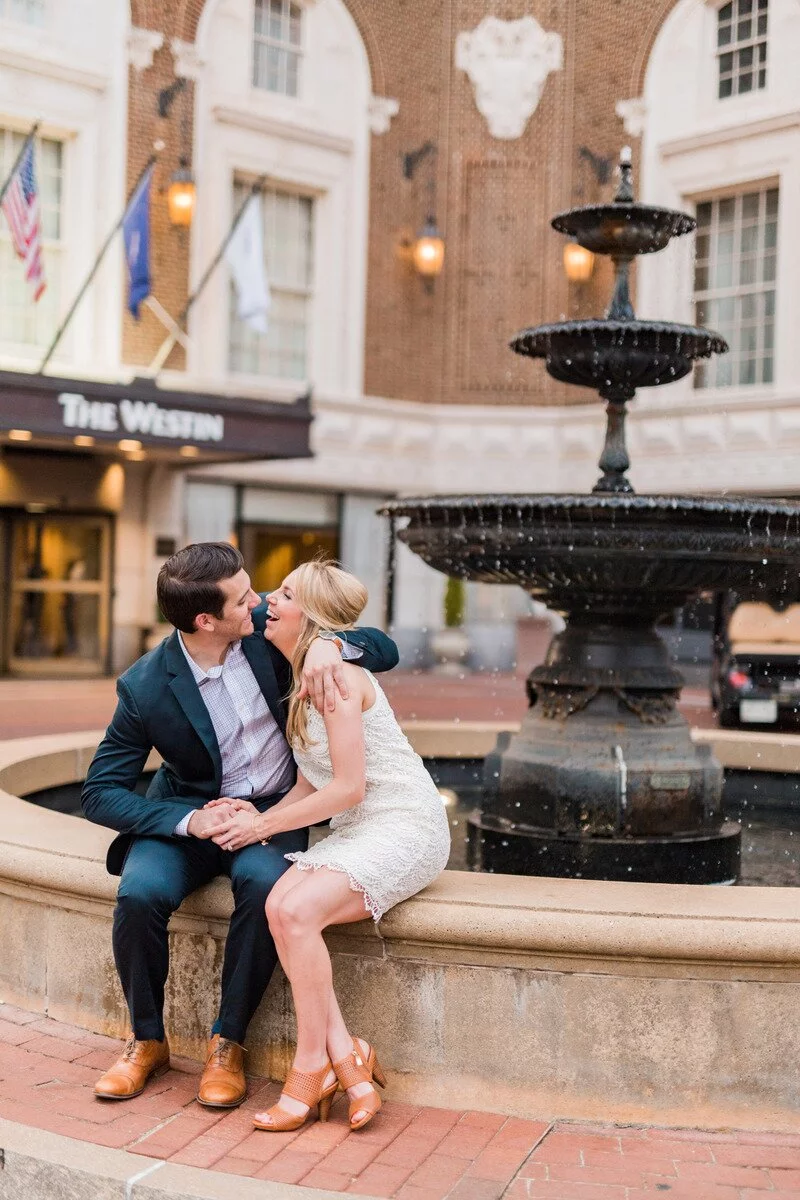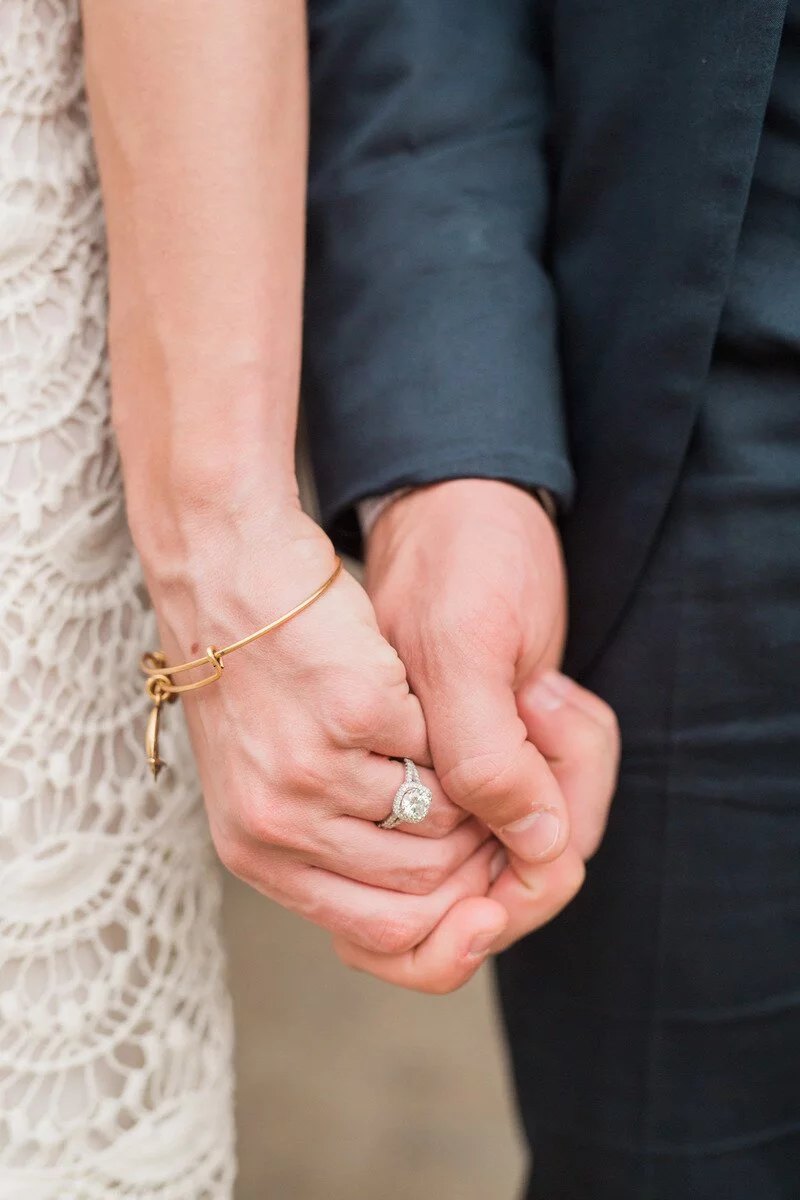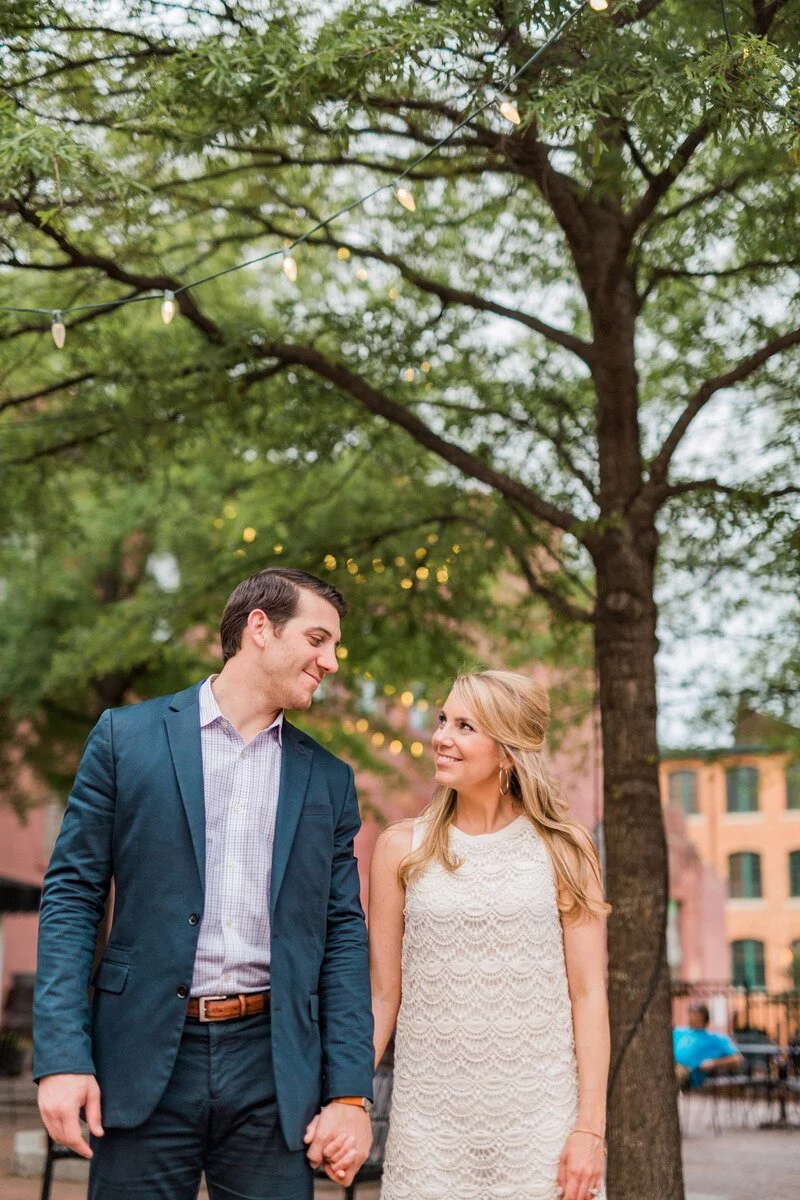 Location: Falls Park | Photographer: Jessica Roberts Photography | Ring Store: Hale's Jewelers