Today we have the sweet Rainy Farm Engagement of Kaylin & Jonathan by Erin Morrison Photography.
These 2 love birds just said, "I Do" this past August in the breathtaking Smoky Mountains with their families and close friends. We love sharing beautiful love stories and here is how theirs began!
From Erin: If life hands you rain…make lemonade! Ha!..and that is exactly what we did on a rainy weekend in April. Kaylin and Jonathan traveled in from Indiana for their engagement session, and we were not going to let a little rain get in our way. When you bring Kaylin and Jonathan into the picture, you add in the passion and the fun. You can immediately sense that these two are full of love and that they absolutely adore one another.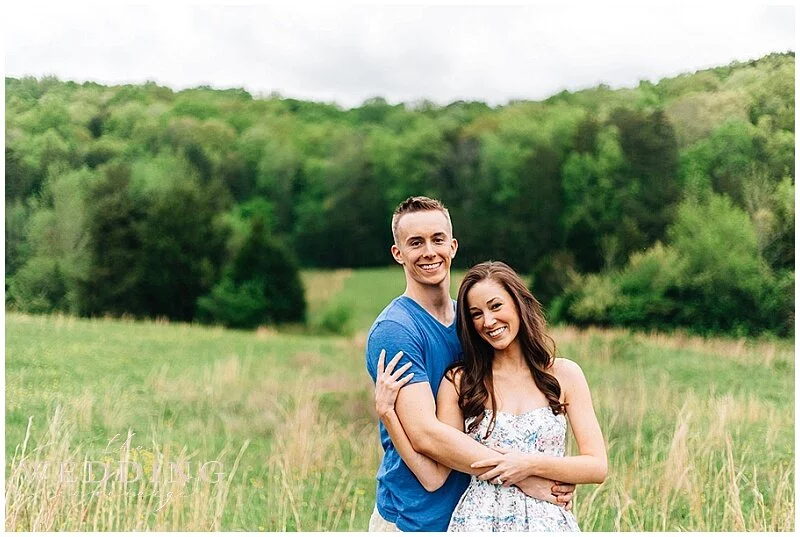 How did you two meet?
We actually met in elementary school, we were in the same 2nd grade class. We remained friends throughout middle school and high school. It wasn't until our freshman year of college that we decided to take our relationship to the next level.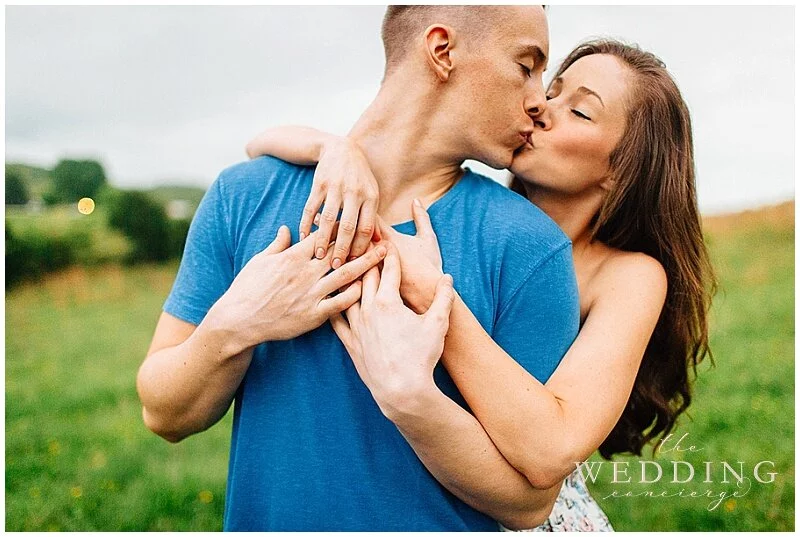 What was your first date like?
Our first date was pretty casual. We went on a double date to Olive Garden with some friends of ours who were dating at the time.
For Jonathan: When did you know she was the one and how long had you been planning to propose before you finally popped the question?
I actually had a crush on Kaylin for many years before we started dating. When we finally began our relationship, it felt so easy and genuine, therefore it didn't take me long to realize I could spend the rest of my life with her. Once I decided to pop the question, I knew I wanted to get her the ring she deserved, so I spent the next few years saving up for one… and luckily she stuck around for that process.
How long have you two been together, at the time of engagement?
We had been together for a little over five years.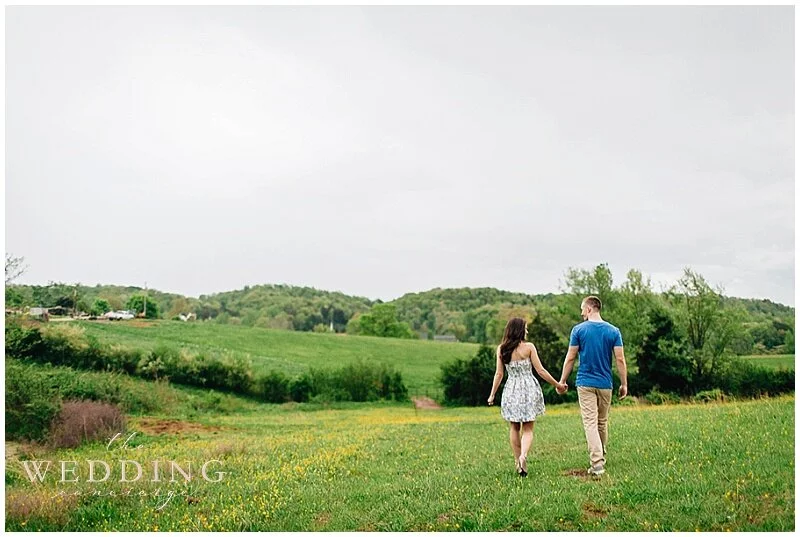 How did he propose?
I am a graduate student studying great ape behavior, and he came with me to a professional conference at the Houston Zoo in Texas. It was our last day there, and we were walking around, enjoying the zoo. When we reached the orangutan exhibit, he got down on one knee and asked me to be his wife. I was stunned and of course said yes! Then, we received a round of applause from the on-looking visitors! It was pretty amazing.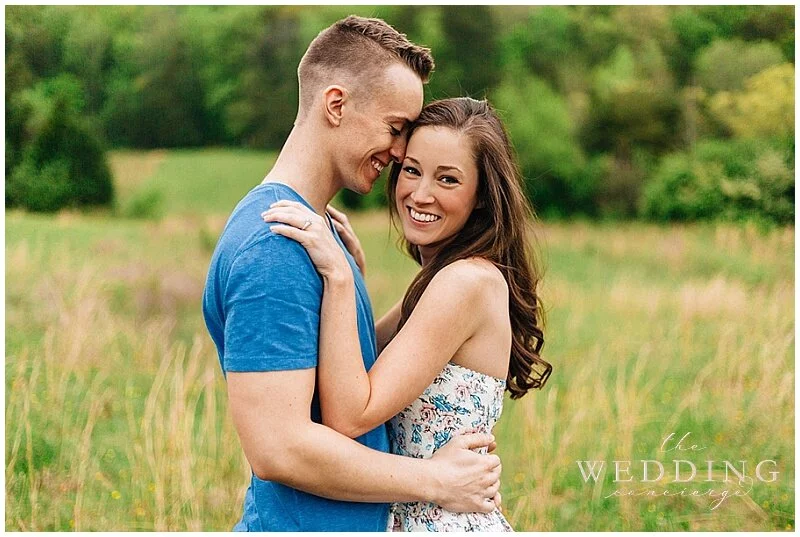 Tell us about the RING!
He had actually been hiding the ring in his sock drawer for five months before our trip to Houston…I guess it's a good thing I don't put his laundry away! It is gorgeous. I had previously told him that I liked the vintage style with a detailed band, and he did a fantastic job picking it out all by himself. It's a stunning halo setting, and the band is covered with stone-crested filigree. I love it!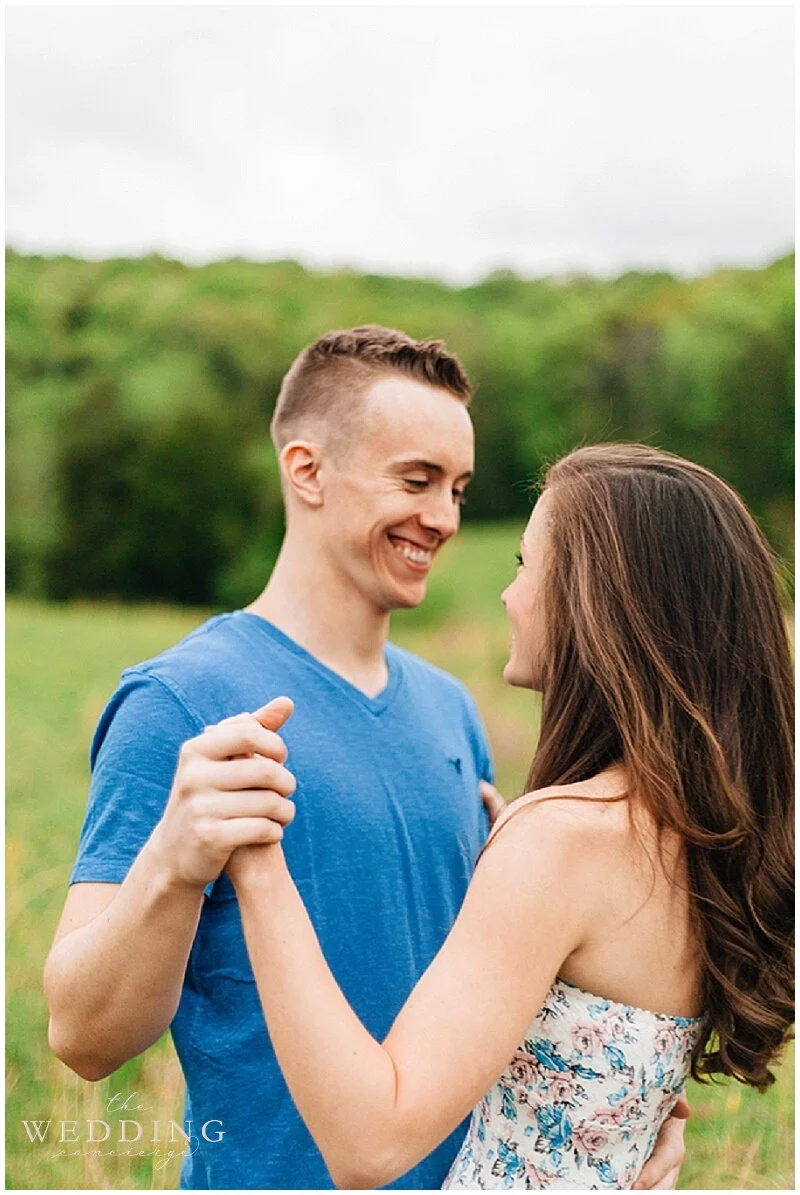 Can you tell us a little bit about your wedding plans so far?
Jonathan and I really wanted to do something fun for our wedding, so we decided on a casual, destination wedding in Tennessee. We love the scenery of the Smoky Mountains and figured they would make a perfect setting for our special day. For our ceremony, we found a quaint, white chapel with great views at the top of a mountain. We decided to host the reception in a large 12 bedroom cabin that we got for our family and wedding party. The wedding party is made up of ten close friends and family members; each of us will have five standing by our side. My bridesmaids are wearing beautiful, long, open-back burgundy dresses, and the guys will be in light gray suits. I absolutely love my dress. I wanted to keep the details secret from Jonathan, so I can't offer too much information here, but I can tell you it's white…and beautiful   We want our wedding to be a fun celebration for everybody, and we are hoping our guests will be able to take advantage of the location and treat themselves to a mini vacation in the process!