Who doesn't love the perfect hues of peach and mint together? They are truly a sublime combination! These two colors come together to create our perfectly sunny peach & mint spring bouquet inspiration board!
Our inspirational bouquet created by Flowers by Blush has incorporated some of the prettiest peachy tones, with light peach roses, pale pink and peach dahlias as well as vibrant apricot dahlias. Add in a few succulents and this bouquet instantly bursts into life!
For any bride, choosing a color palette can be difficult but if you are looking for something fun, lively and irresistibly beautiful then this peach & mint combo is for you!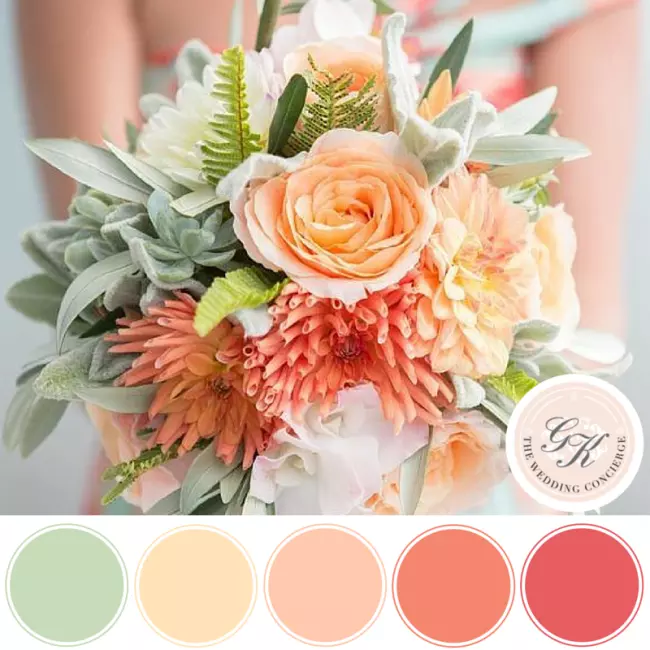 Image credits:
Flowers by Blush – Amanda Thomas Photography via Flirty Fleurs