I spend a lot of time looking at weddings, and while all of them are special in their own unique way, sometimes I come across one that just touches my heart and makes me feel as if I was actually there. This beautiful peach & gold wedding did just exactly that. It made my heart jump, I smiled from ear to ear, and when I saw that he was so happy to finally KISS his bride that his feet came off the floor, well I just nearly jumped out of my seat! I can truly feel the love between Cristina & Nick through their gorgeous wedding photos by Giddy & Gold. This wedding is sweet, beautiful, and full of perfect details carefully designed by the team of Grit & Gold.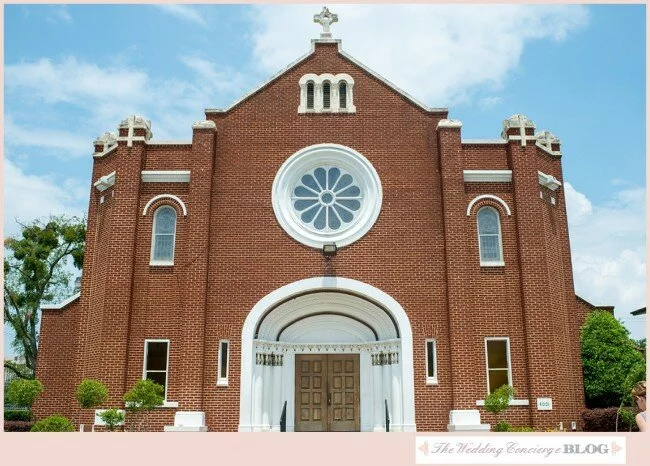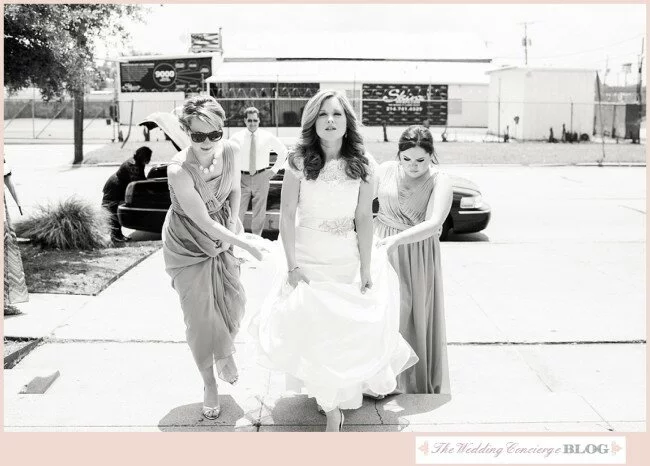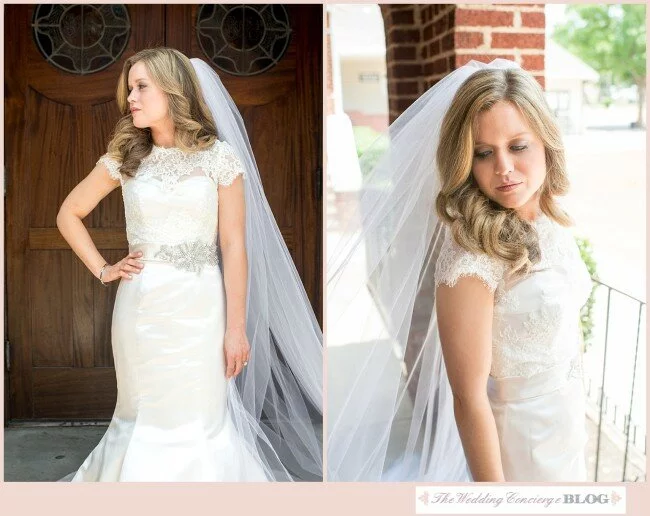 How did you two meet?
I met Nick as an intern at Deloitte in the summer of 2009 during a recruiting event (he does not recall this encounter). I remember thinking he was the handsomest red head I had ever met! When I started full-time, we would see each at office events, but we didn't hang out outside of work. In the spring of 2012, Nick showed up to our co-ed softball game (he had signed up previous years, but never came to a game), and that's where it began. He had left his keys in his dad's car earlier that day and needed a ride home…we went on our first date the next day at Chipotle. By the next weekend, Nick asked if we could make the relationship official (he snatched me up fast!!). On November 23rd, Nick asked me to marry him, and I am so excited to spend the rest of my life with him!!!
Tell me about your dress!
Dress was a mermaid/trumpet style with a sweetheart neckline and buttons all the way down the back. It was simple (no bling or detail) but had a glitzy belt. Since she got married in a Catholic church, she had to have her shoulders covered. So she added a lace top with short sleeves that tucked into the belt. Once at her reception she took off the lace top, swung her long hair over to one side and rocked a completely different look than at the ceremony – but in the same dress! She wore a long cathedral veil that was specially handmade by her Grandmother.
What was your favorite part of the planning process?
Handing most of it over to her wedding planner/designer – Grit & Gold – they made her vision come to life!
How did he propose?
On November 23rd, Nick and Cristina were on a trip to California and went for a hike. They stopped at a beautiful, scenic view and he asked her to marry him – she was ecstatic!
What was your vision for your wedding day?
The motto was – simple, pretty, and fun!
Were there any family or cultural traditions that you incorporated in your wedding day?
Not anything specific, but most of the dancing was salsa/merengue to latin music! Her family is Hispanic!
Vendor Credits:
Photography – Giddy & Gold 
Planning & Design – Grit & Gold 
Ceremony Venue – St. Edwards Catholic Church
Reception Venue – Three Three Three First Avenue
Caterer – Culinary Art Catering 
Cakes – Polka Dot Bakery
Hair – Jackie Davis
Dress – Bridal Boutique of Lewisville 
Florals – RLove Floral 
Invitations – Caroline Creates
{Submitted via Two Bright Lights}