Pantone's colors of the year Rose Quartz & Serenity are taking the creative world by storm! From artwork to beauty to fashion and everything in between, it's hard not to notice these stimulating yet delicate colors.
Alyssa from CoChic Styling has an eye for color and of course an eye for fashion, so today she is sharing how to pair the trendiest colors of 2016.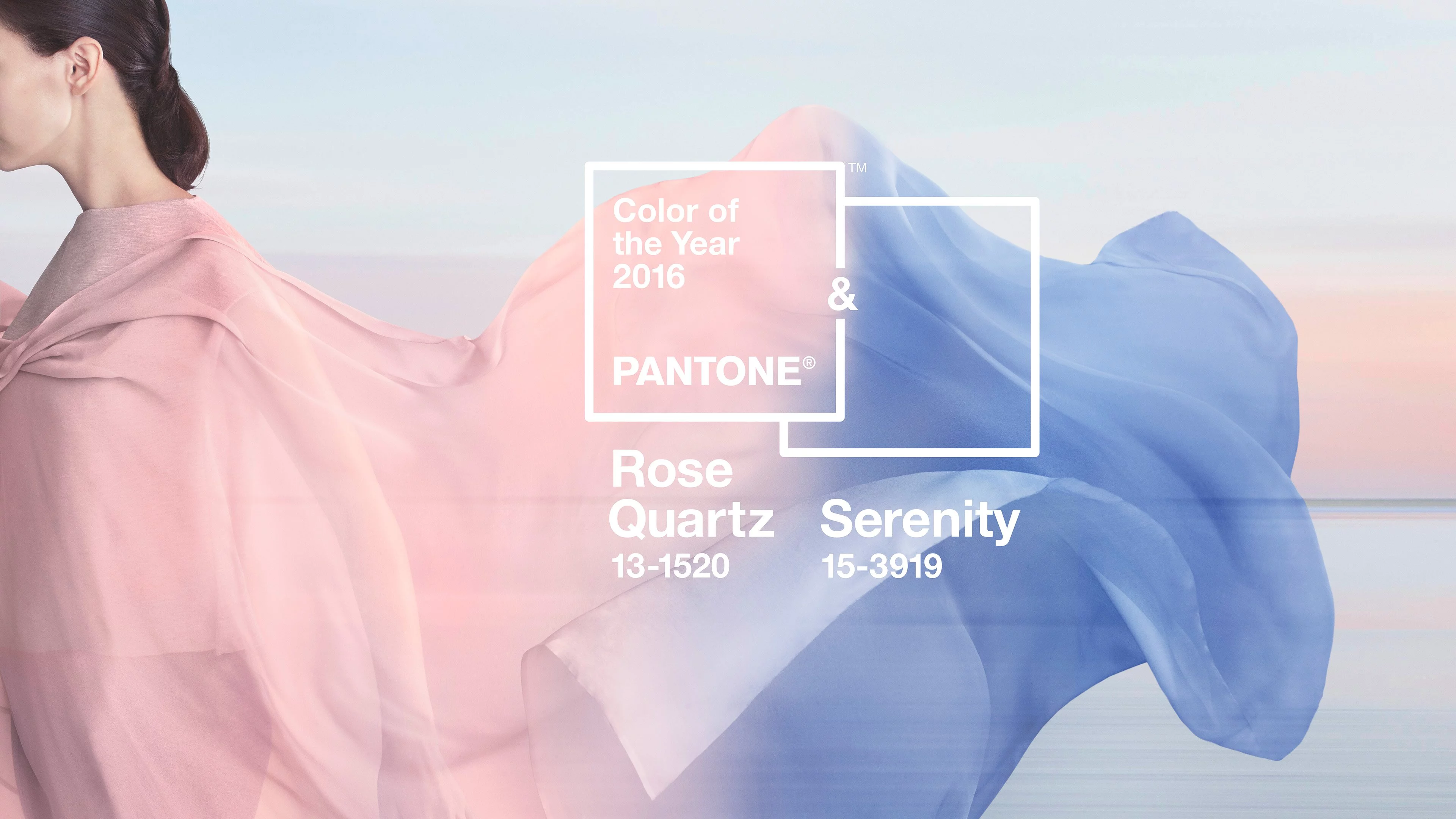 Image by Pantone
How to Wear the 2016 Pantone Colors
by Alyssa Doorhy of CoChic Styling
This year's Pantone colors – serenity and rose quartz – have had mixed reviews. Some say they're too 90's, some think of a baby's nursery, and some are peeved that there are two colors and not just one. Well, I'm here to tell you that you can easily wear both colors in a stylish way, and I'll show you how!
Pair with complementary colors:
Ok, I get it. You might feel like an Easter egg if you pair light pink and baby blue together in an outfit. But, you can tailor the outfit to your personal style by mixing in complementary colors.

This is my personal favorite complementary colors compilation from Pantone (above), but you can choose the shades of yellow and pink that suit your skin tone, as well as deep shades of brown, green and purple.
Thought you could never wear pastels? Color blocking allows us to wear colors that don't necessarily flatter our skin tone: wear the color that looks great on you on top, and the one that's "not your color" on the bottom. Also, a super easy way to incorporate serenity into your look is to wear a light denim!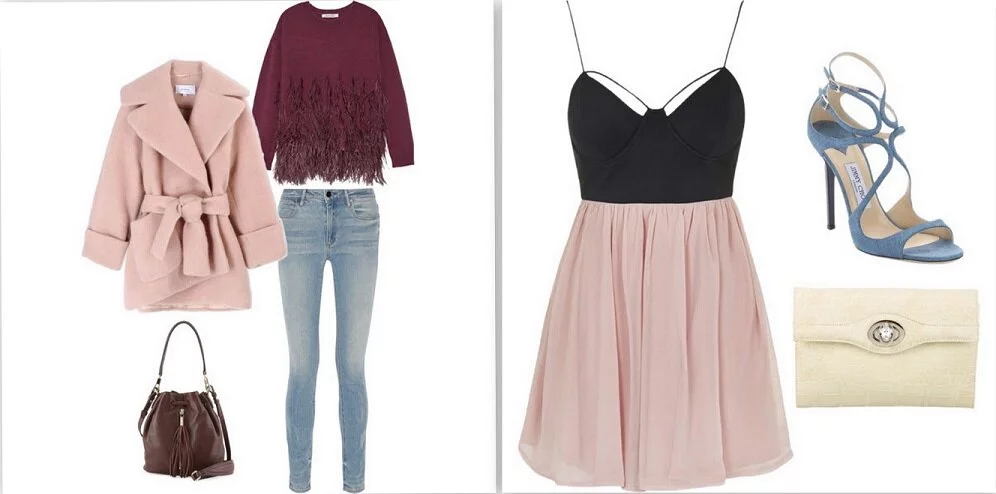 Accessorize with the Pantone Colors:
If serenity and rose quartz still aren't your jam, instead of wearing clothing in the Pantone colors, wear pops of the colors with accessories like bags, jewelry or shoes. You'll be more likely to wear them over and over again, too, even when brand new Pantone colors are announced next year. 😉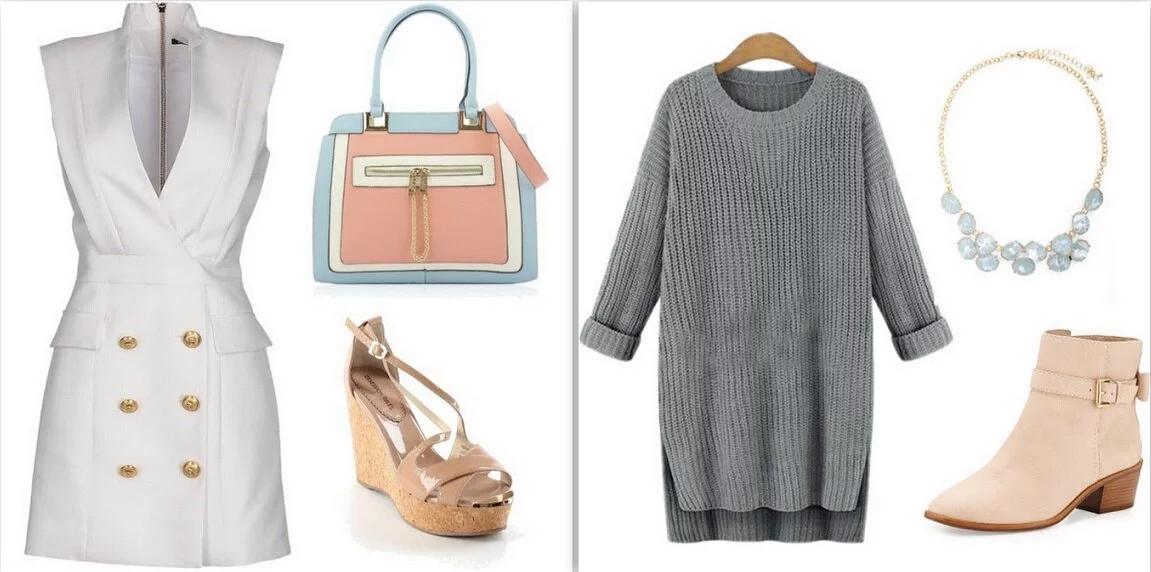 Wear Structured, Tailored Pieces:
To juxtapose the "sweet" pastel colors of serenity and rose quartz, choose structured, tailored pieces for a more grown up look. Blazers and tailored coats, tailored pants and shift dresses are all good options.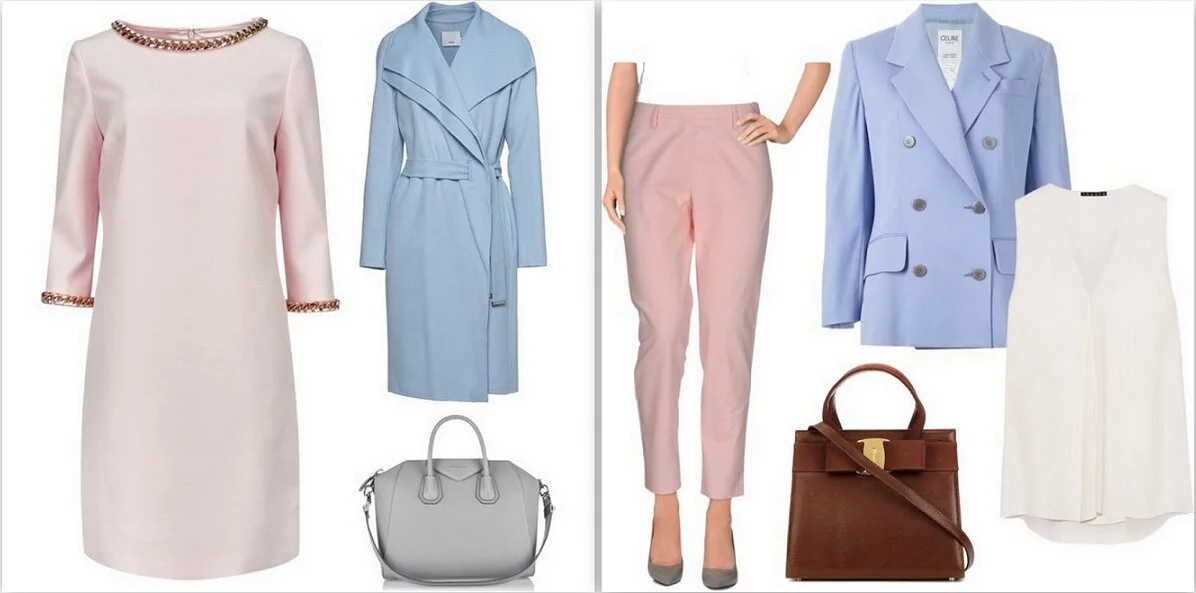 How do you feel about 2016's Pantone colors? Will you wear them? Happy styling!
***
Be sure to follow along with Alyssa on Instagram for everyday styling tips!