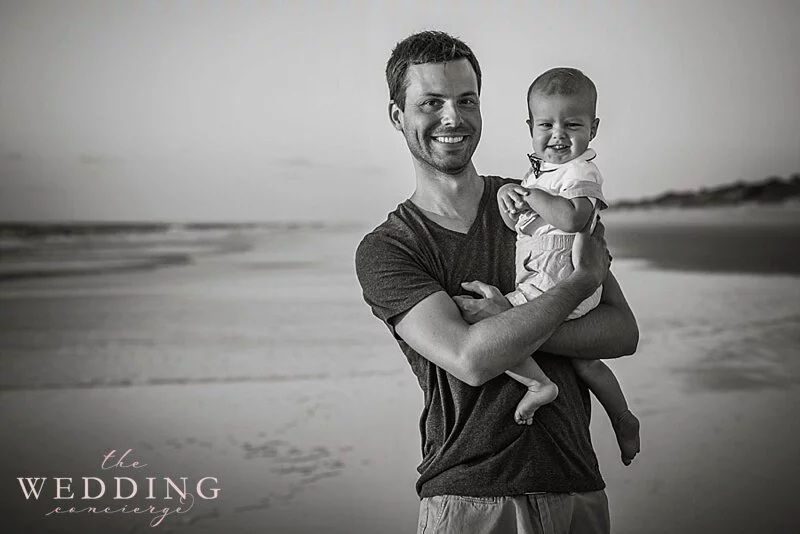 Father's Day has always been tough for me. My Dad passed away when I was only six years old. The memories I have of he & I are all wonderful & full of summertime fun & adventures, like going to our favorite pool! I cherish these memories more than any other and I hope that they never fad away. Growing up, this day always brought a pang to my heart. I missed having a dad who I could celebrate and shower with fun Father's Day gifts & love. I missed him during all of my big life moments and I certainly miss the fact that he will never meet our sweet Oliver. But, I've always know I have had a special angel in Heaven watching out for me.
However, I am excited to say that this year, Father's Day takes on a whole new meaning for me now & I can really look forward to celebrating it again! I am so thankful that I have a new Dad to celebrate! My wonderful husband, Thomas has just passed the one year mark of being a Dad, and he is hands down the BEST DAD I KNOW! The bond between my two guys is truly one that I love to sit back and watch grow. Thomas deserves the best dad award because he truly does so much to help out and he's a total "hands-on" Dad. I couldn't be more lucky or proud.
I never thought I could love my husband more, until he became a Dad.
I can't wait to see him coach Oliver in soccer, teach him how to golf, and all of the other fun father-son things there are to do as the next years pass us by.
Happy Father's Day to the world's BEST DAD! We love you!
xo,
Ginny & Oliver
Image by J'adore Studios