Daniella and Ashlynn make the cutest couple and we are completely in la la love with them and their adorable dog, too! Today's Fall in Love Engagement is sure to make you silly with happiness! The words about each other, are sure to outdue any we could write, so Danielle and Ashlynn take it away!
We have been dating for over 7 years now. We were in a long distance relationship for 3 years before moving to Columbus together for Danielle to attend graduate school at The Ohio State University in the fall of 2012. After Danielle graduated in May of 2015 we bought a house in Powell, OH and after much convincing on Ashlynn's part, we brought home our adorable, incredibly spoiled puppy named Riley. We love being active, playing sports, and doing outdoor activities, bringing Riley along as much as possible.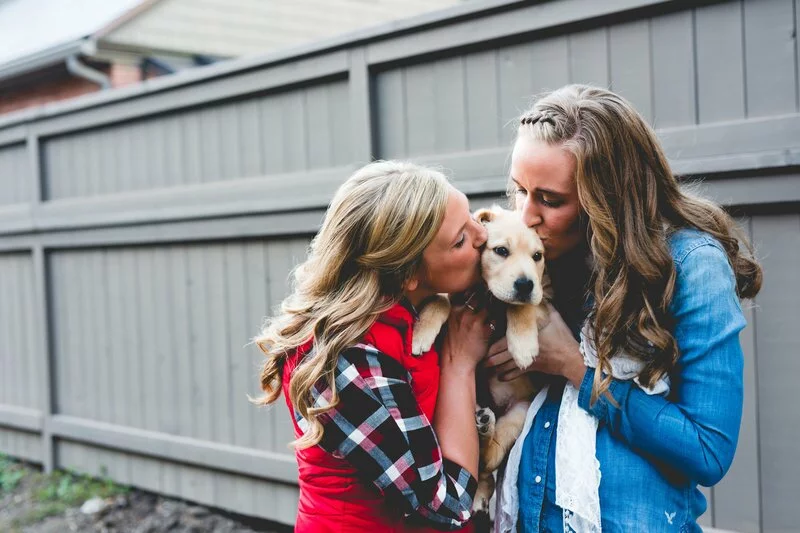 How did you two meet?
We met while playing ice hockey at Adrian College in 2007. It wasn't until a couple of years later (June, 2009) that we started dating.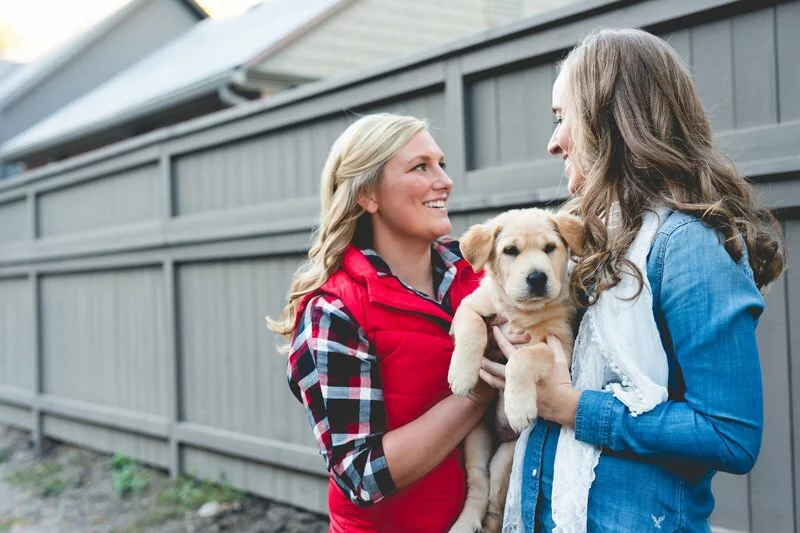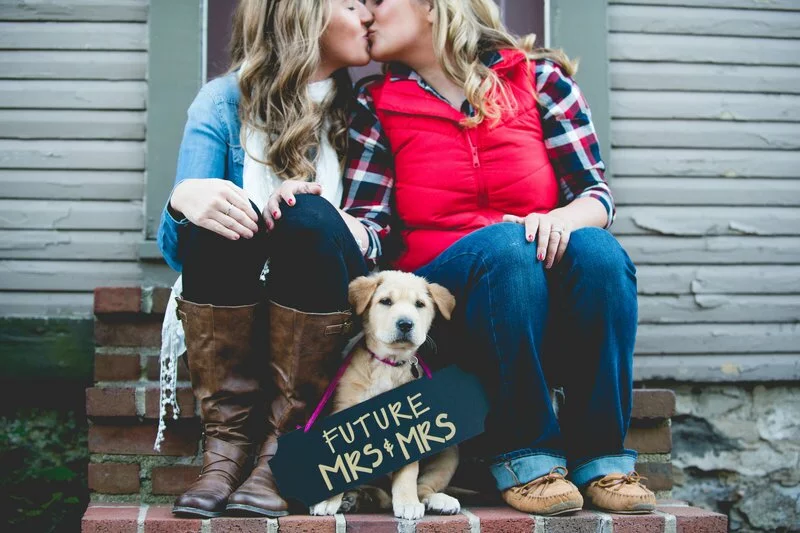 Tell us about the proposal.
We went to see the Christmas lights at the Columbus Zoo (one of our annual traditions). After sneaking into the closed bald eagle exhibit, Danielle asked Ashlynn to stand at the edge of the bridge, looking out towards the Christmas lights so she could get a picture. Little did Ashlynn know, Danielle was really pulling the ring out of her coat pocket and getting down on one knee. Although Danielle knew Ashlynn would say yes, she was more nervous than she had ever been.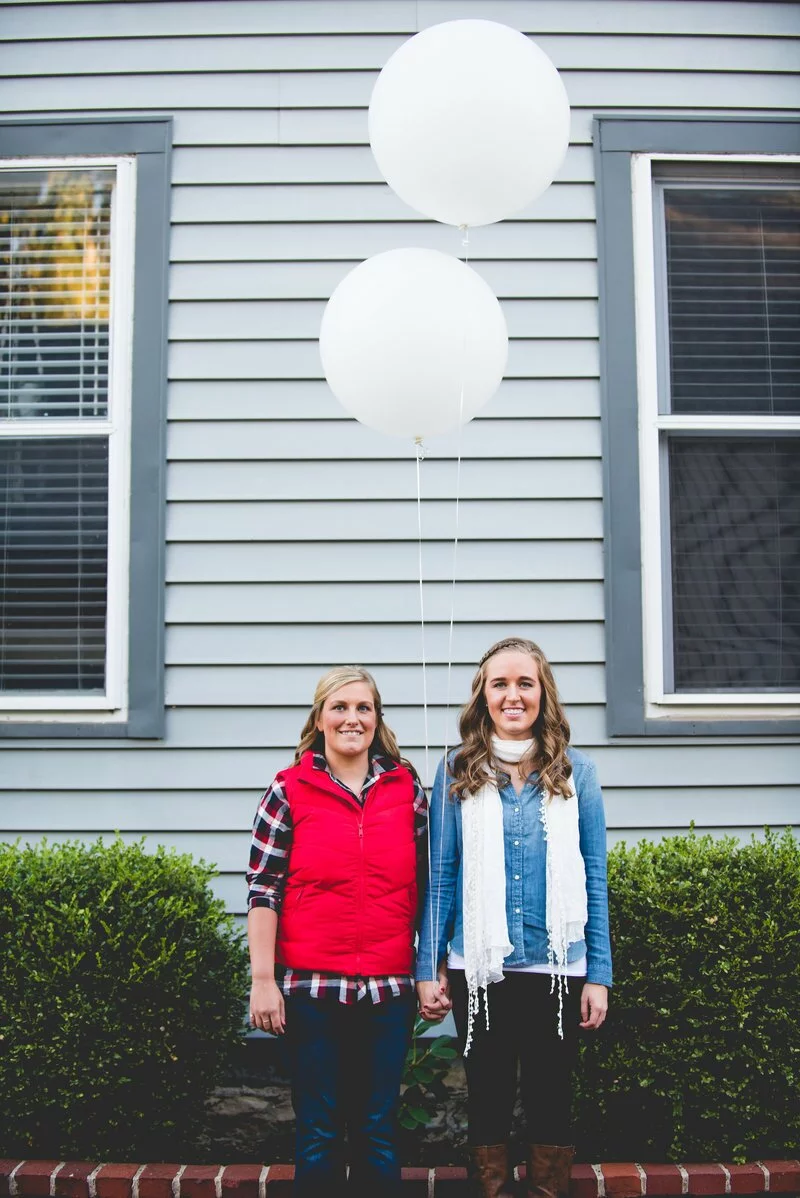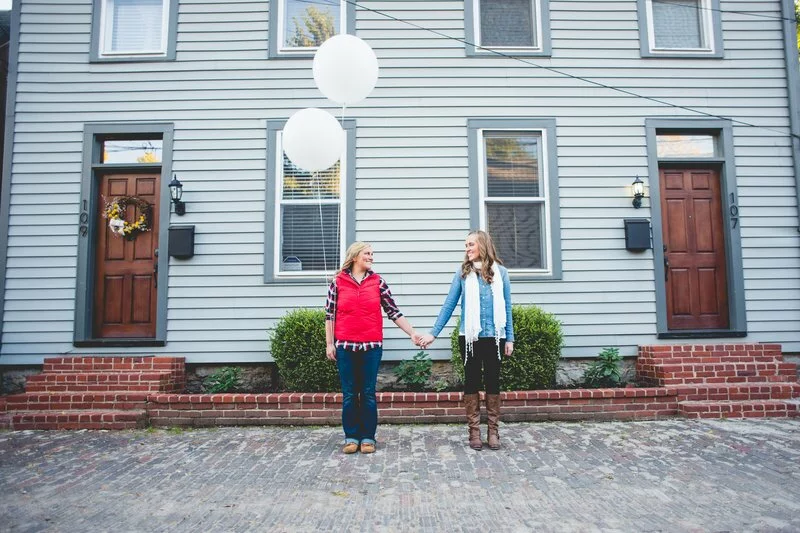 How did you know she/he was the one? How long had you been planning to propose before you actually popped the question?
I'm not sure if there was ever one moment that made me realize that Ashlynn was the one, but after nearly 5 and a half years of dating at the time of the proposal there were so many aspects about her and the relationship we shared that I loved. The love we shared was so special and strong, I just knew she was the one I was supposed to share the rest of my life with.
I planned the proposal for several months. I had always told Ashlynn that I wanted to wait on our engagement until after I was done with graduate school in May, but I also wanted to surprise her and catch her off guard so I decided to start planning something sooner! She was completely shocked when I proposed, so I was successful!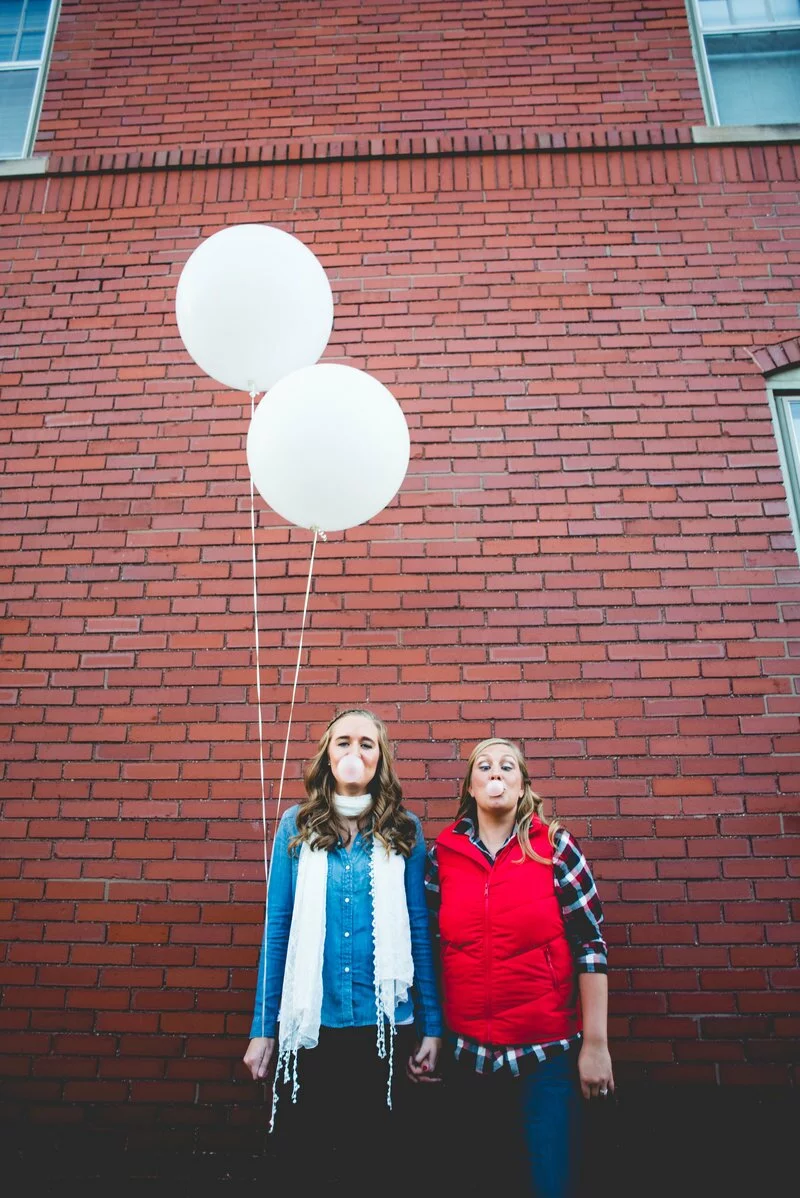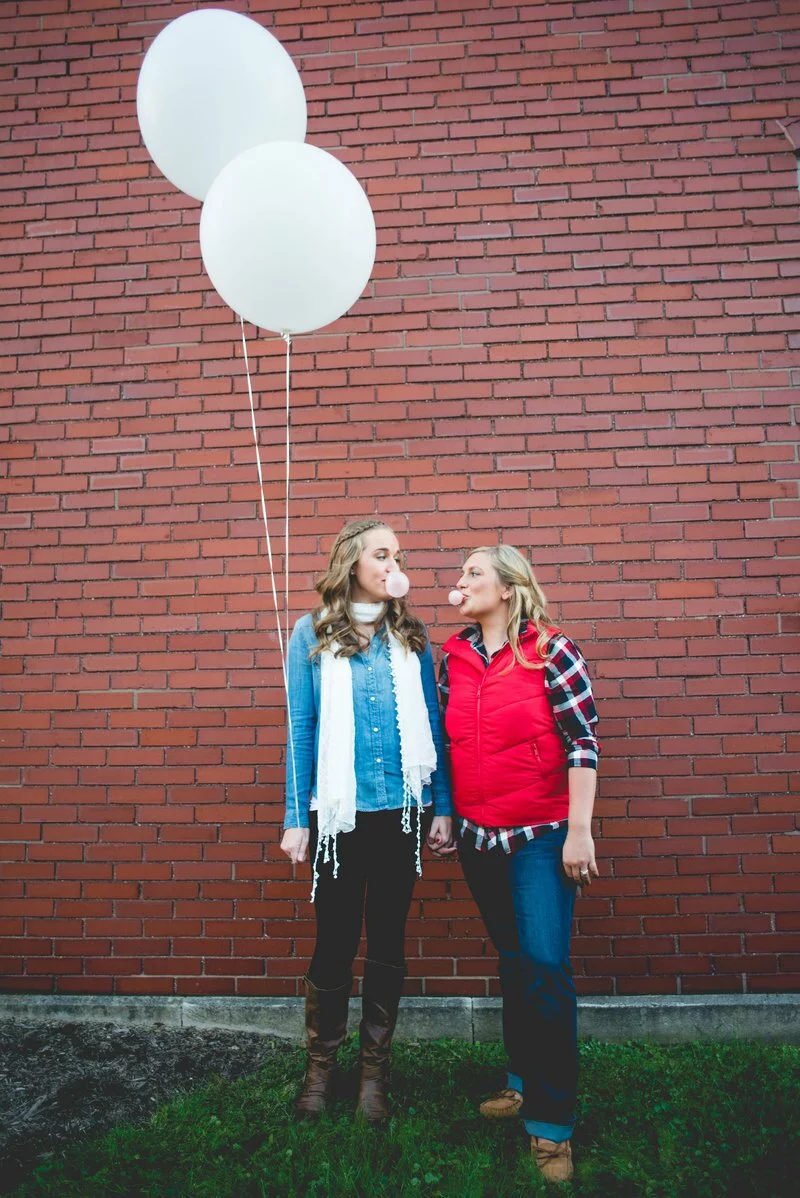 Tell us about the ring!
We had looked at rings several times in different jewelry stores and also browsed countless pictures online. After I got an idea of the style Ashlynn liked I talked with our jeweler about getting a custom ring made. In the meantime I continued to look at rings with Ashlynn because I didn't want her to think something "was up". That was when Ashlynn saw her soon to be ring without even knowing it. After telling me two nights in a row that she REALLY liked this ring I had to make a phone call to our jeweler telling her there was a change in plans. I stopped into the jewelry store the next day and ordered the ring which had a round center stone with a twisted band, one band solid, one band with diamonds. Although it wasn't the custom ring I had been planning, she has received countless complements on how unique, different, and beautiful the ring is.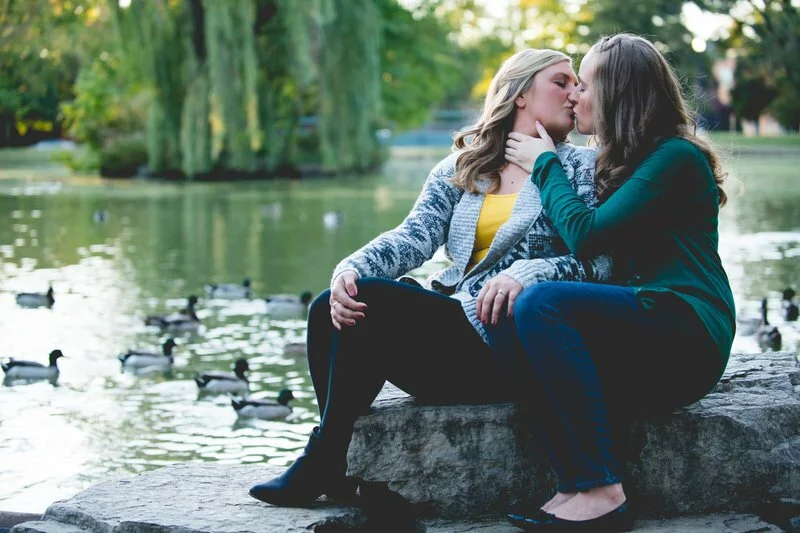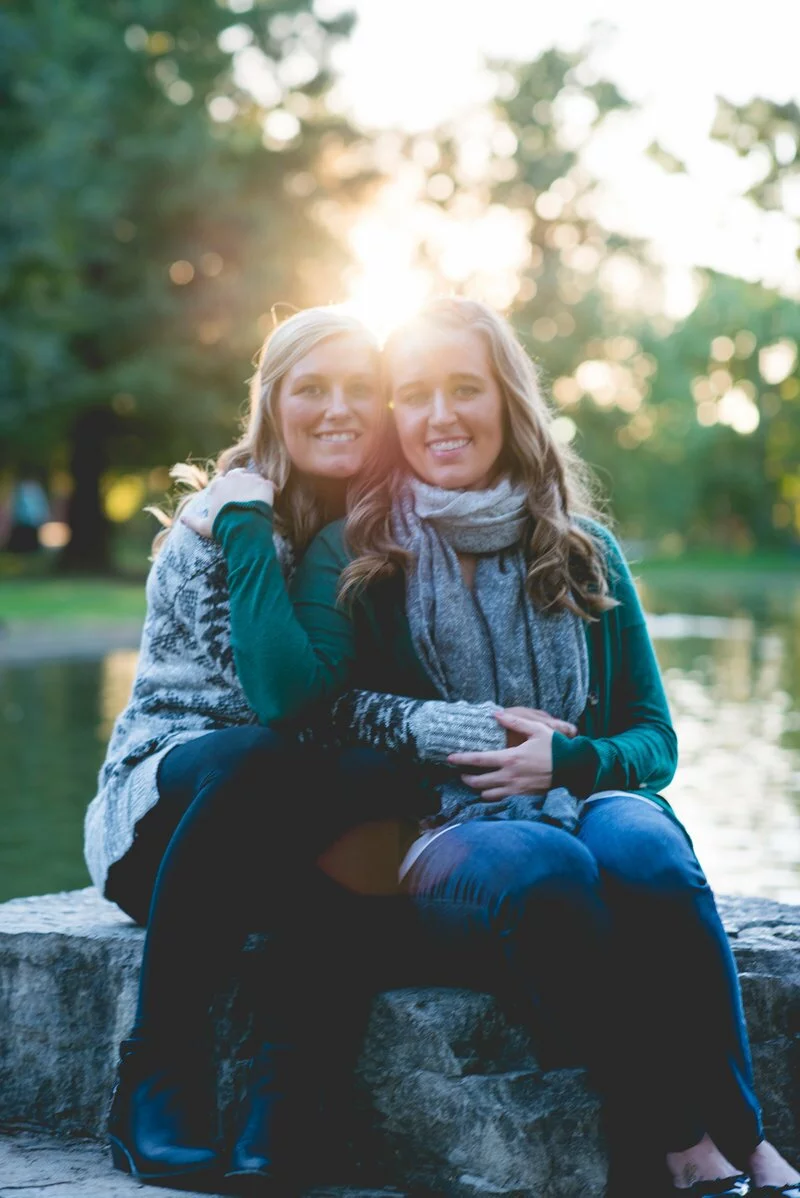 What is your favorite thing about each other?
Ashlynn: My favorite thing about Danielle is how loving and caring she is. She is always putting me first and showing her love for me by doing "the little things" that mean the most.
Danielle: There are a lot of things I love about Ashlynn, her sense of humor, her spontaneity, her outgoing personality, but my favorite thing about Ashlynn is how giving she is. Whether it is toward me or others, she is always so thoughtful in her actions.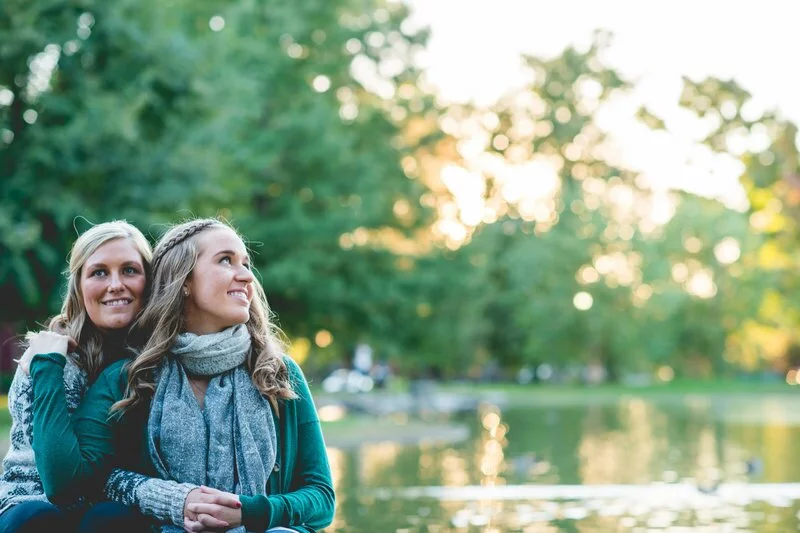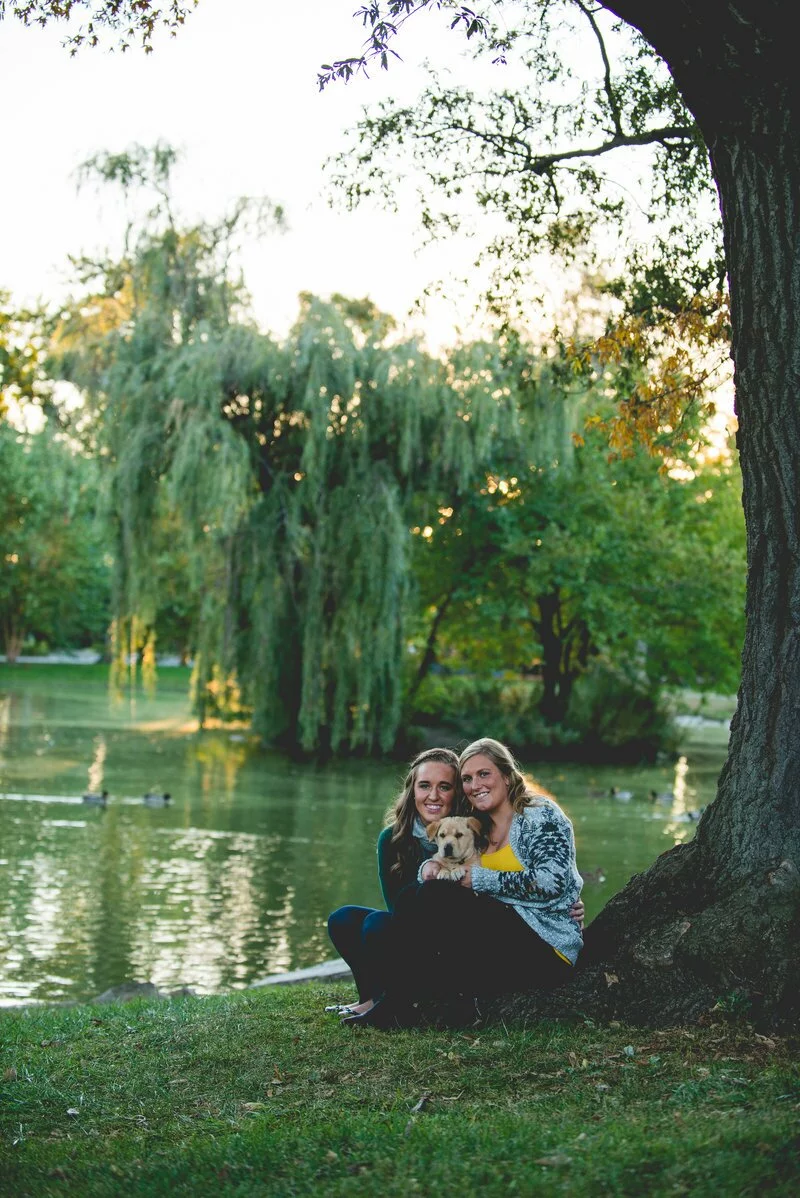 What was the inspiration behind your engagement photo shoot? Where did you have your pictures done and why did you choose it?
We wanted to choose a location where we could get some shots in an urban setting as well as some where we were surrounded by nature since we love being outdoors. We chose Schiller Park located in the historic German Village of Columbus because it gave us just that. The historic architecture was the perfect backdrop to fulfill Danielle's wishes since she has a degree in Architecture.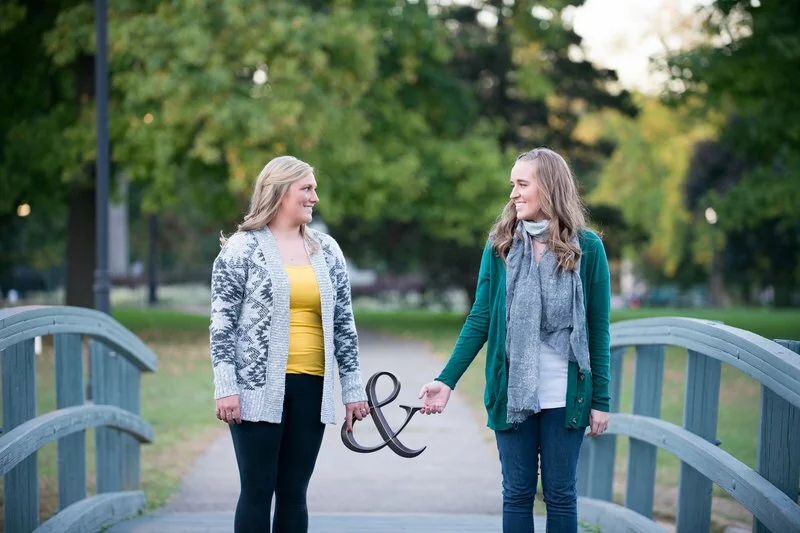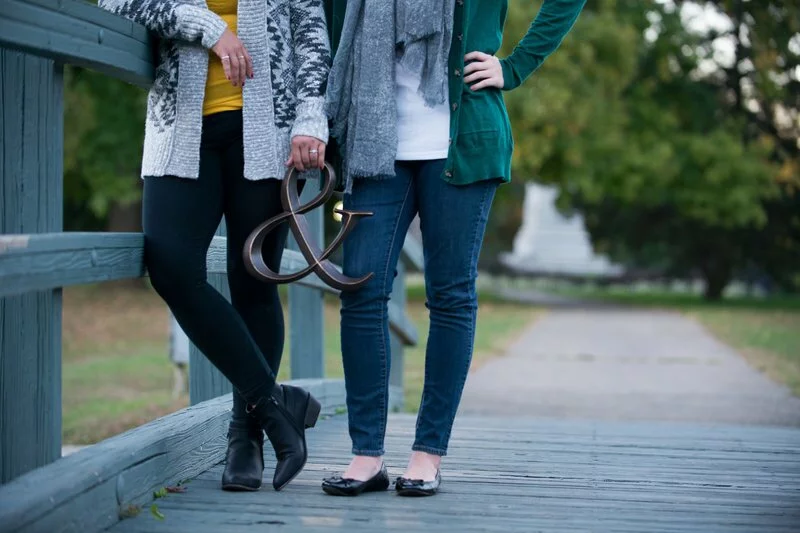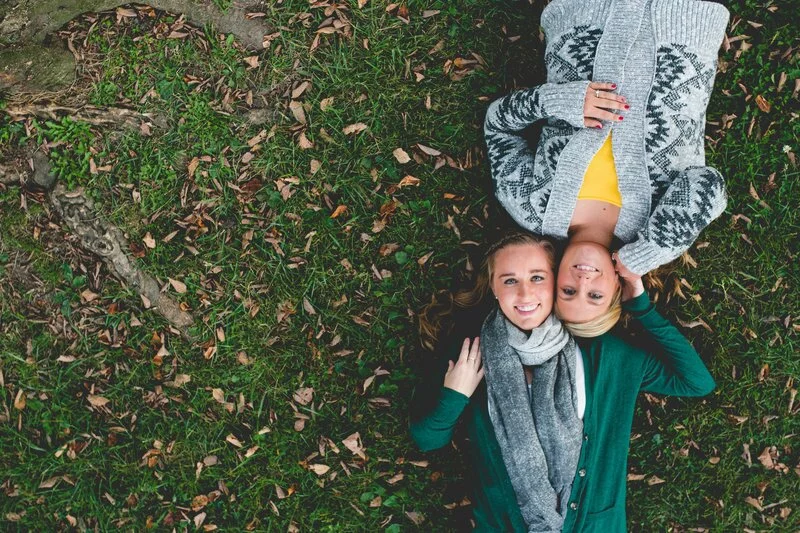 Can you tell us a little bit about your wedding plans so far?
We are getting married at WatersEdge located in Hilliard, OH. Our ceremony will be outside in front of the water fountain within the pond. Our reception will be inside their event room which has high vaulted ceilings with exposed wood beams, a stone fireplace, a loft above, and large windows and a deck overlooking the pond. We have been doing our fair share of "wedding crafting" in order to make every aspect of our day perfect and unique.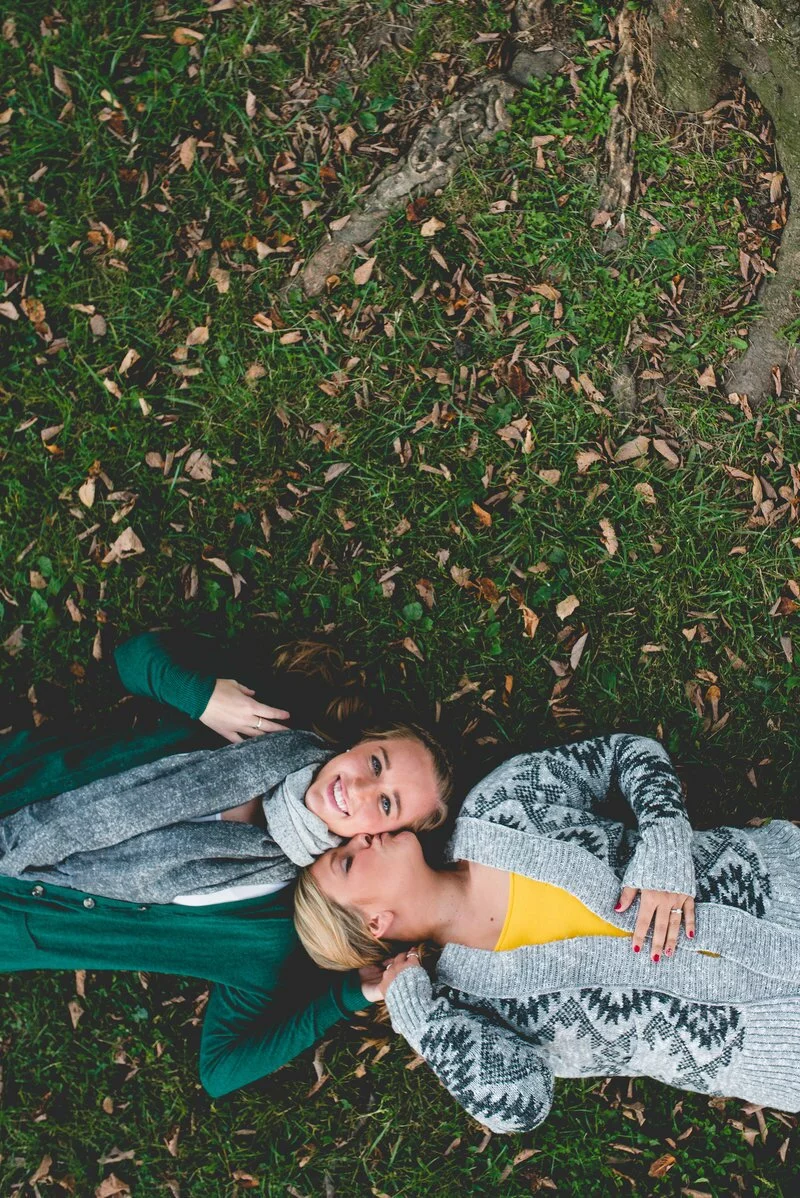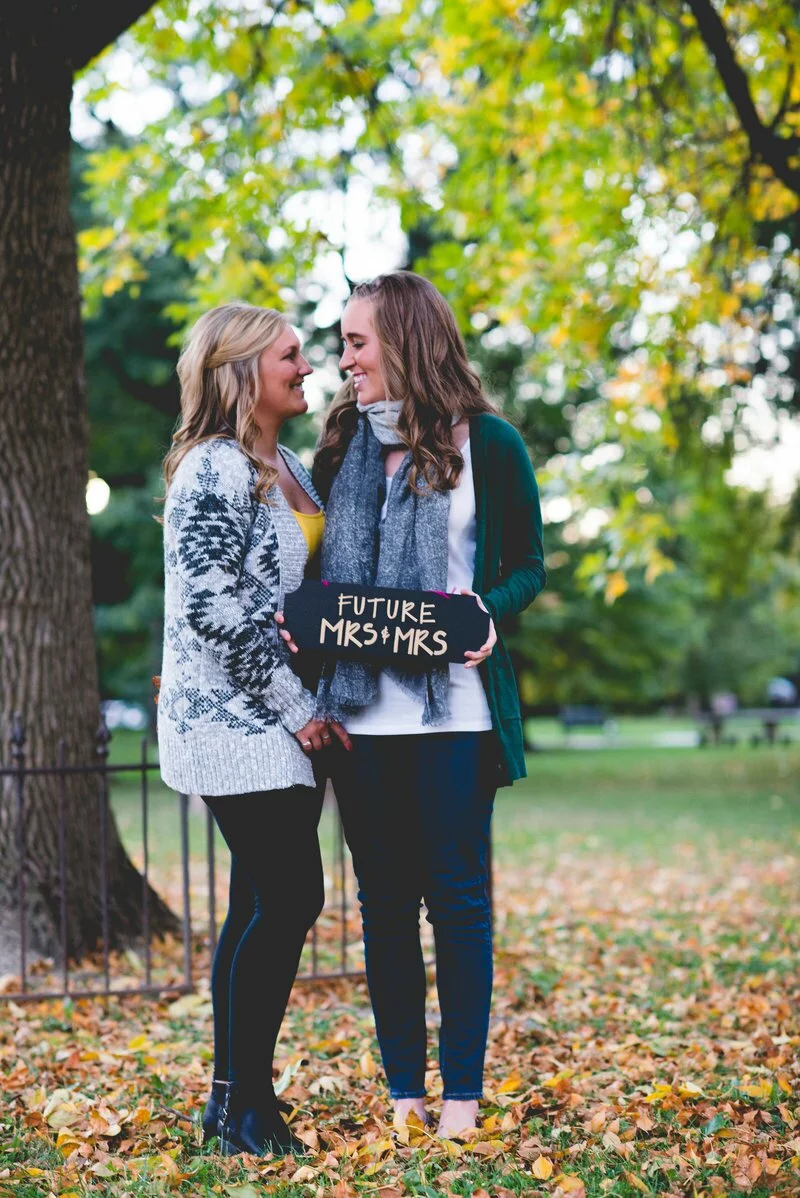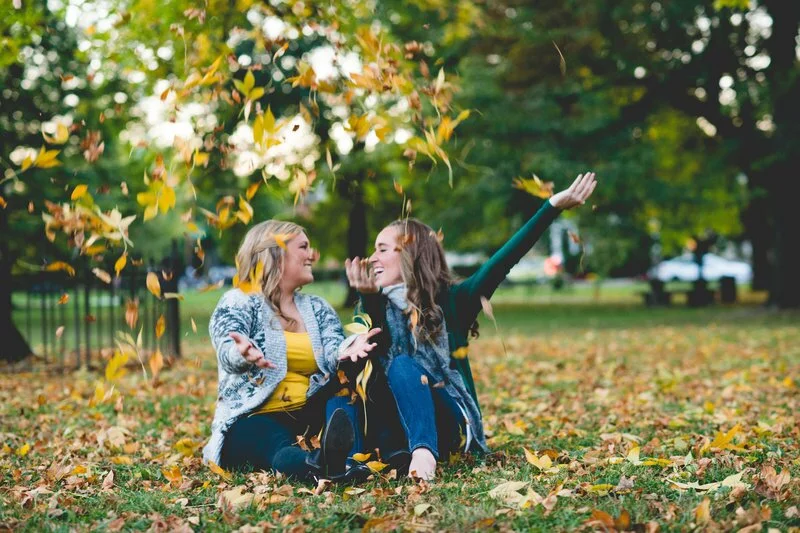 What are you most excited about when thinking about your wedding?
We are most excited to get to celebrate our love for each other and share it with our closest friends and family. We have such an amazing support system and having them there on our wedding day means the world to us.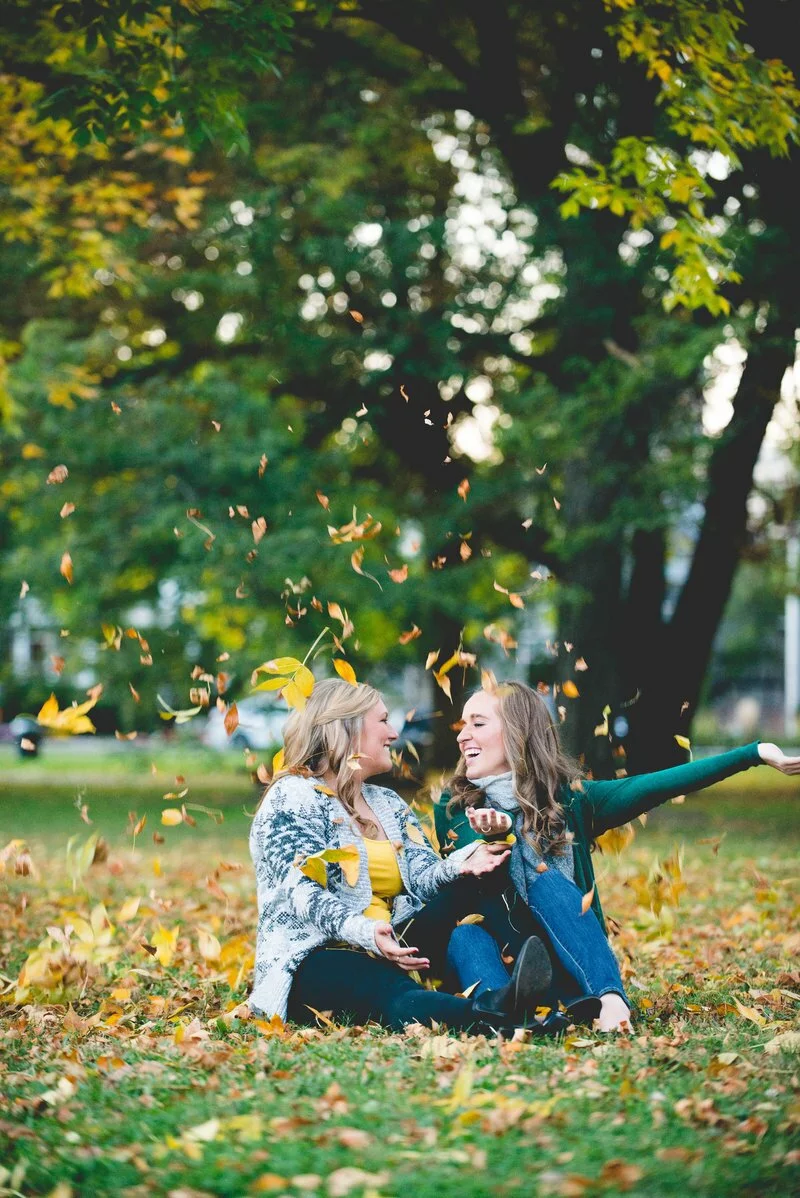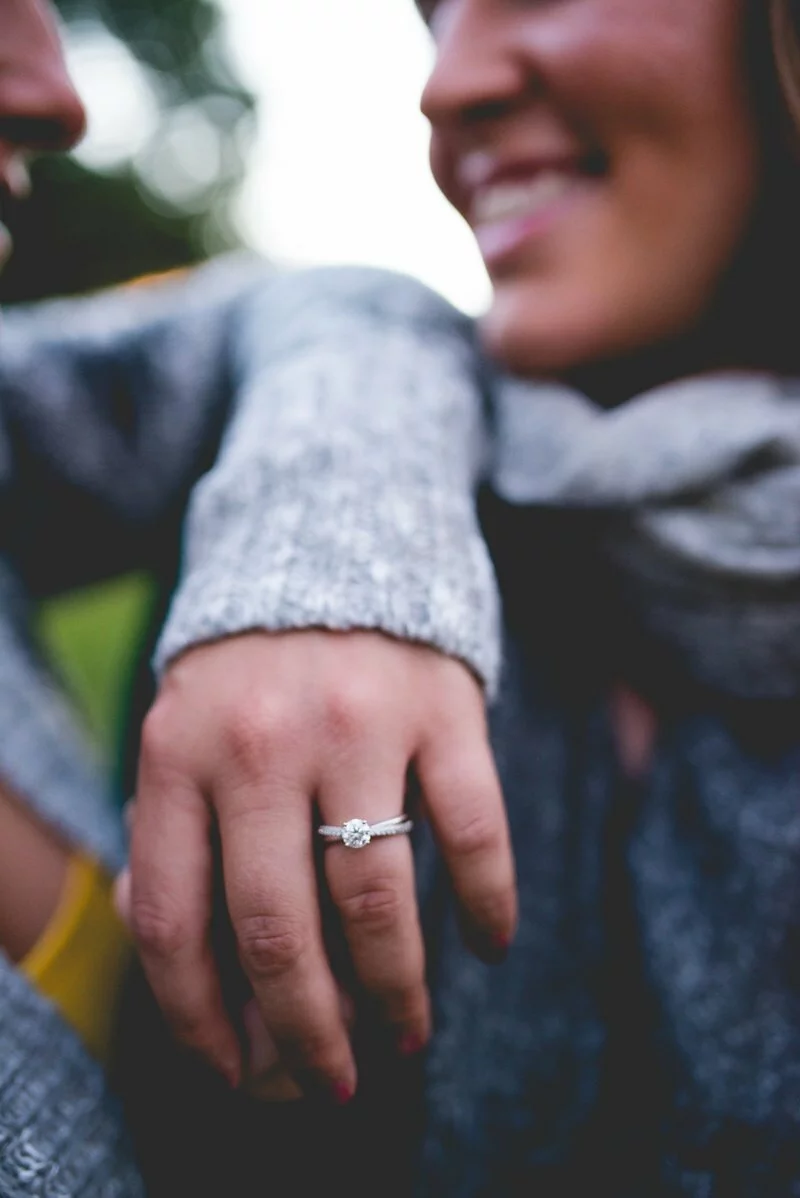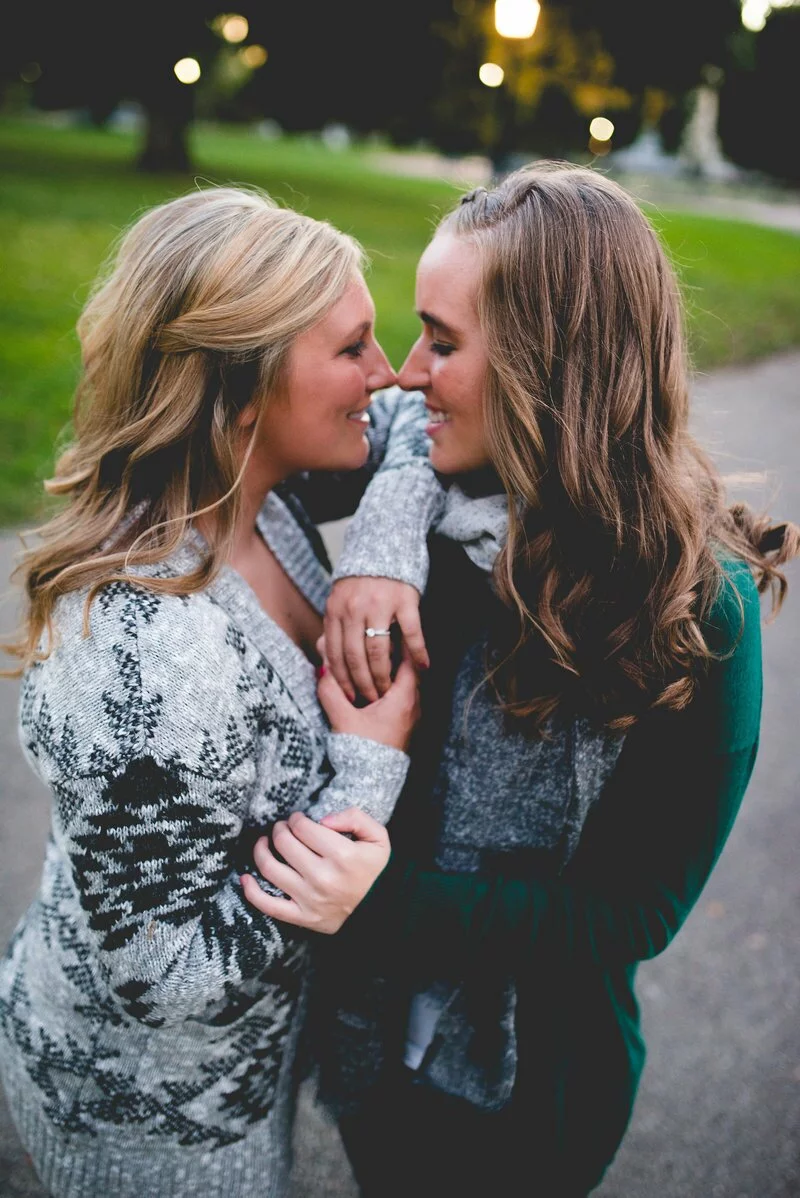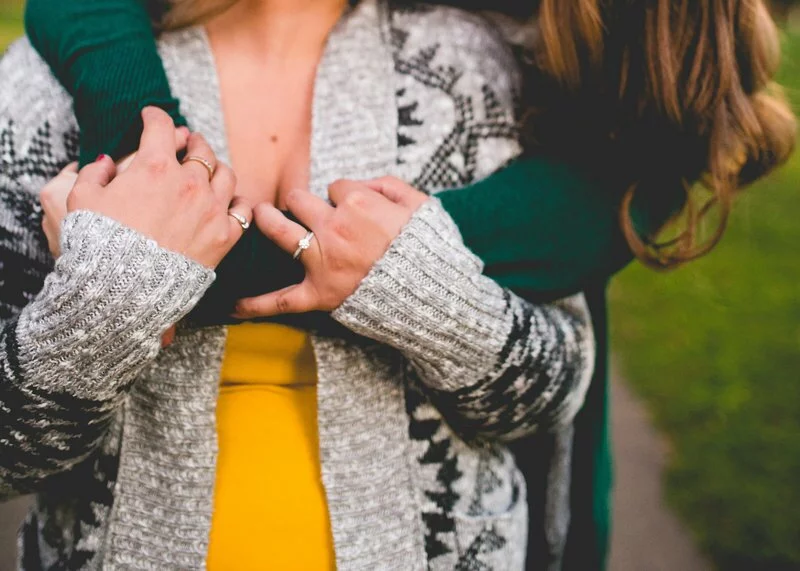 Creative Team:
Photographer: Brett Loves Elle Photography | Hair & Makeup: Carlee & Shanda at 1820 Collective