High School sweethearts, Roxi and Jeffrey, look like they jumped straight out of a magazine in their Desert Beauty Engagement. Captured by April Maura Photography, the couple decided to rock earth tones to match the sandy colors of the Arizona desert. And wow did they ROCK it! Speaking of rocks… Roxi describes Jeffrey as her soulmate and "rock": Jeffrey and I are best friends. We have been through really awful times together and really great times together. He has been my rock through it all. I am in love with the couple's style and ease in front of the camera, and how amazing is Roxi's hat?!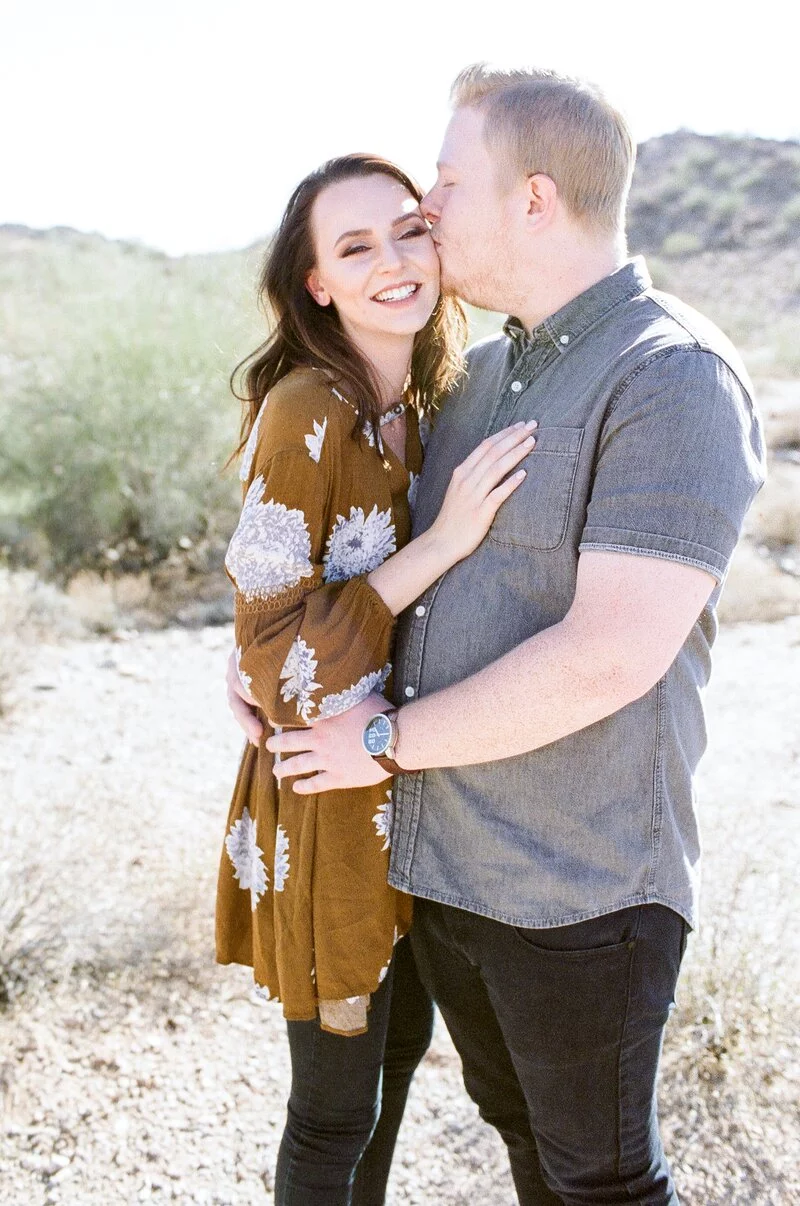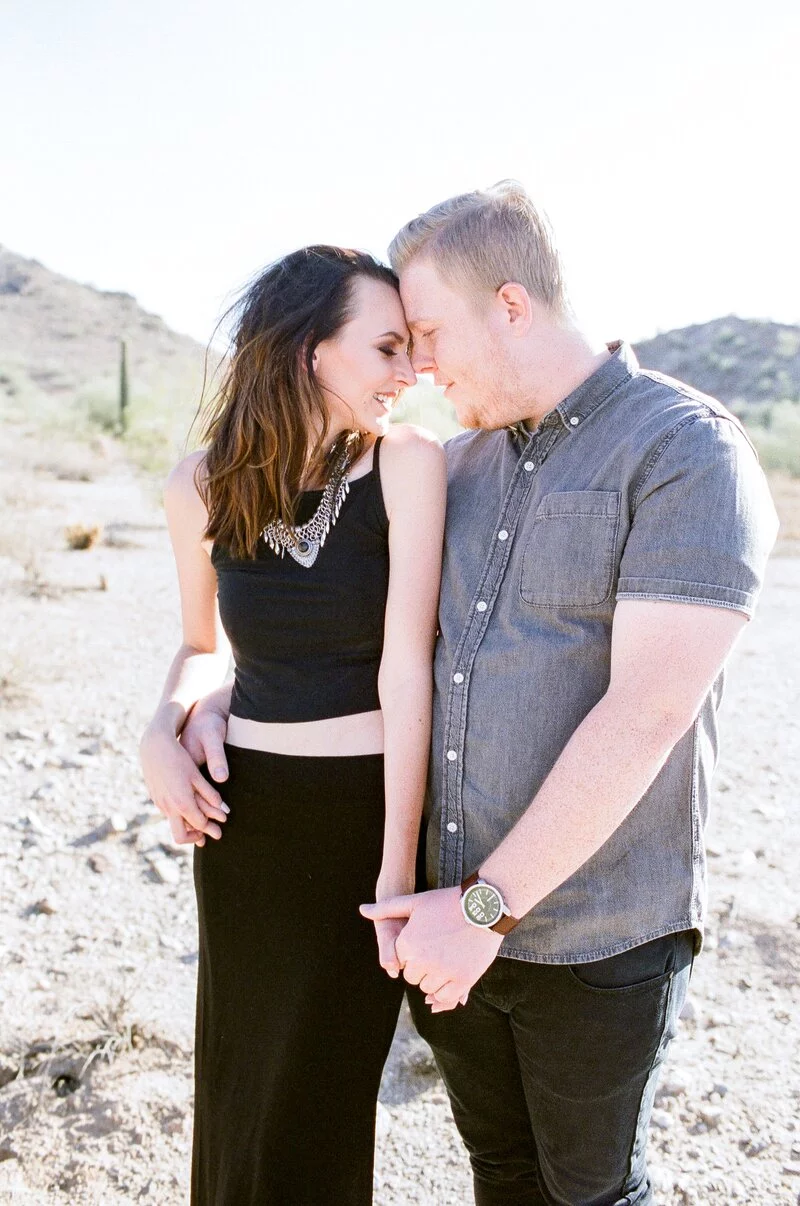 How did you two meet?
High School sweethearts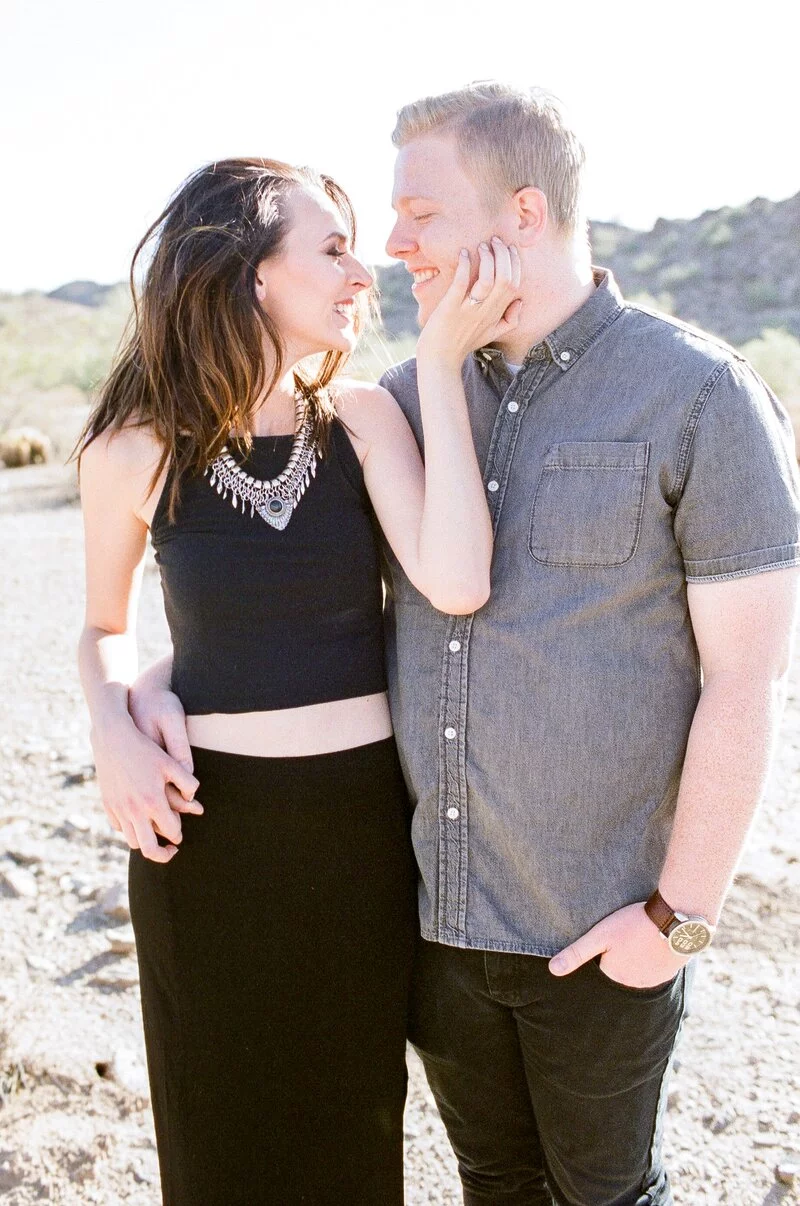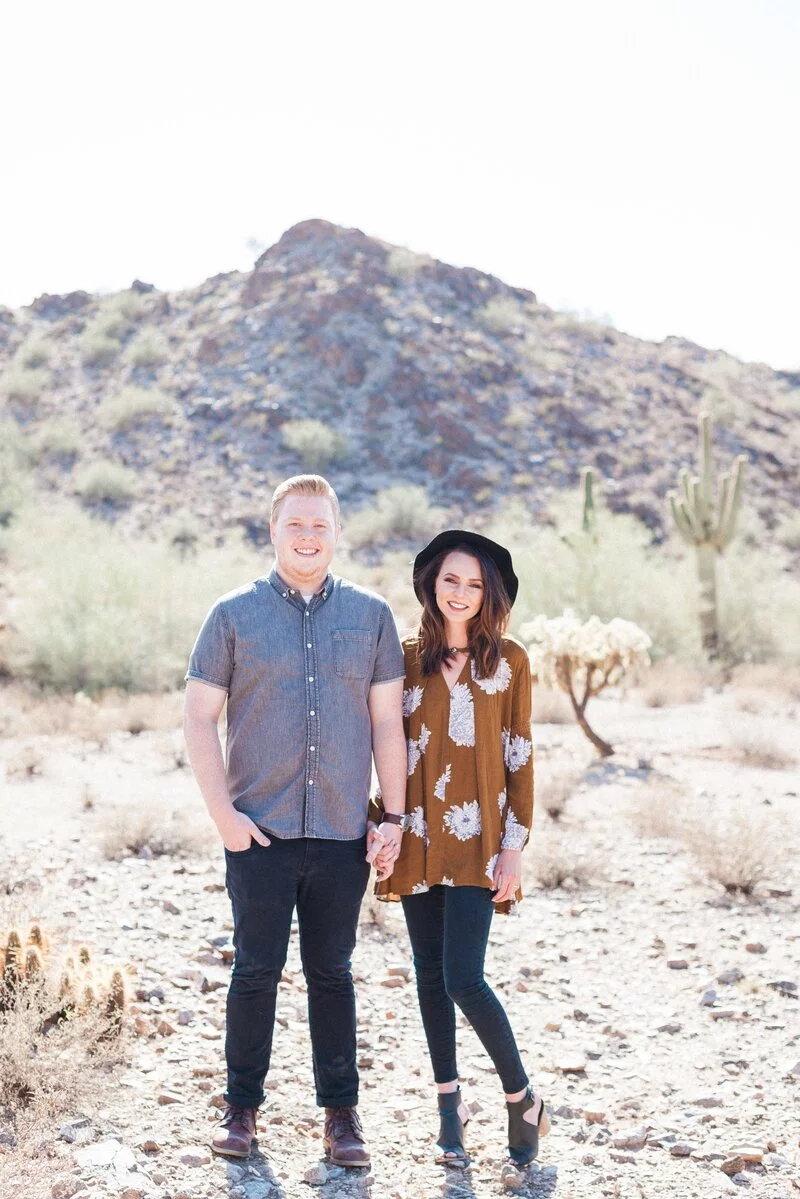 What was your first date like?
So awkward! We went to homecoming for our first date.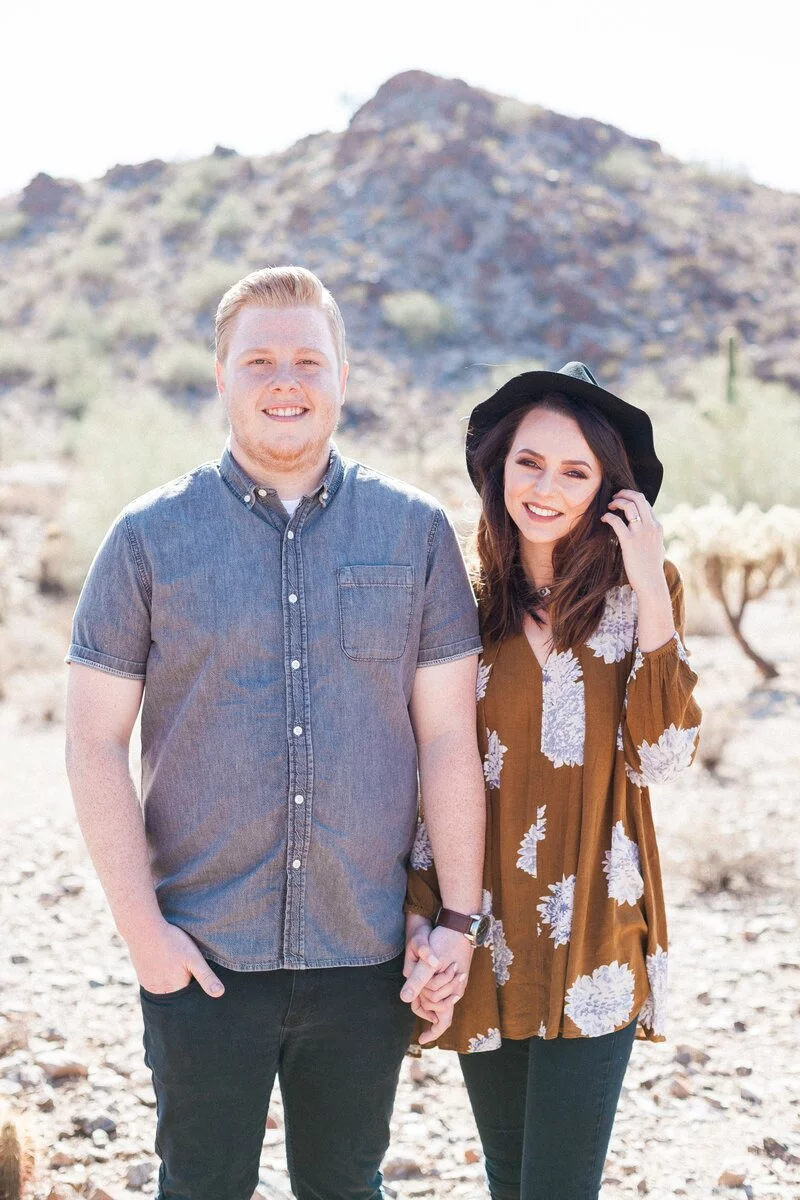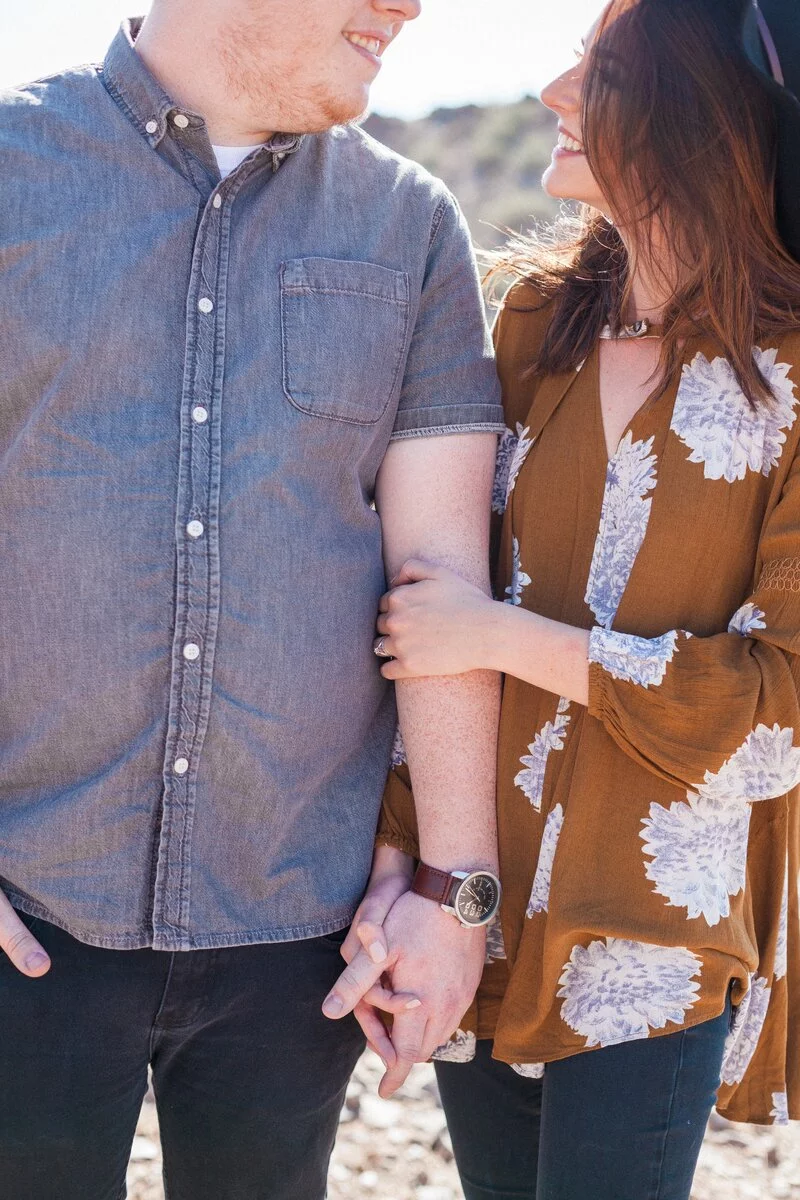 Tell us about the proposal.
Jeffrey surprised me with a trip to Flagstaff. We got out of the car onto a snow filled parking lot. Jeffrey asked the question and I said yes!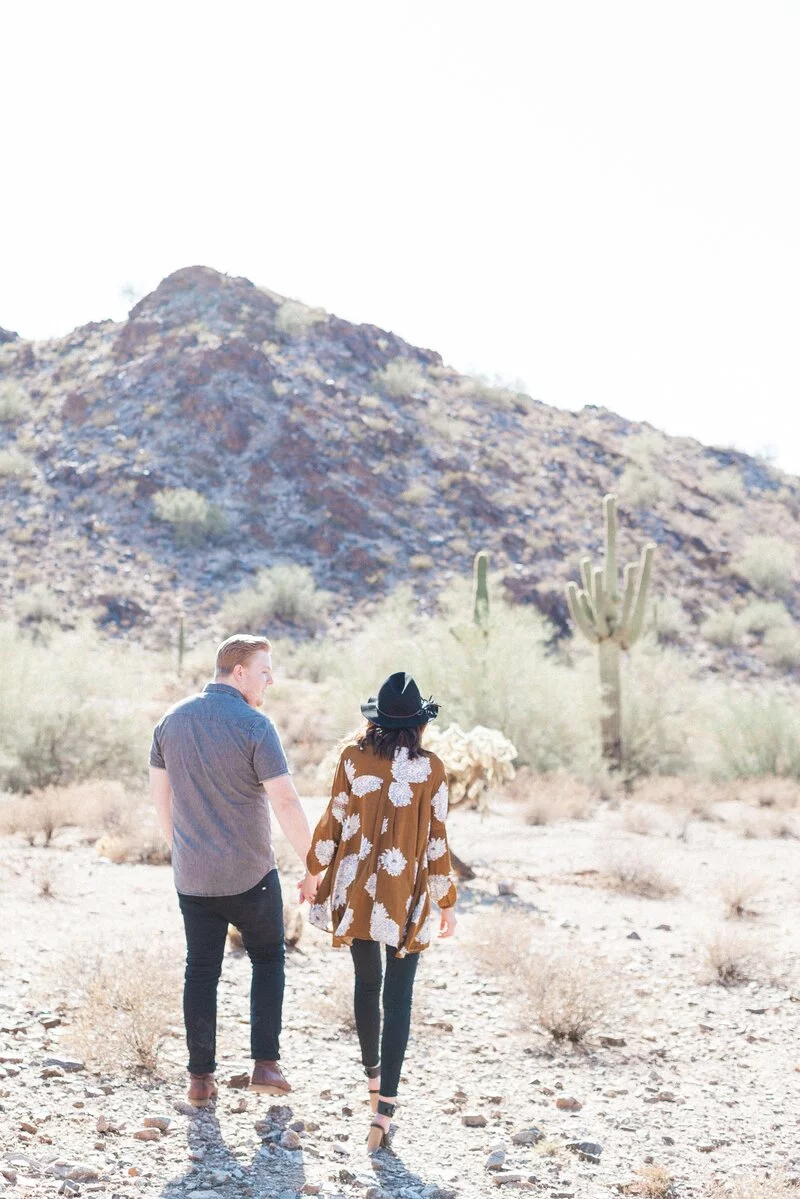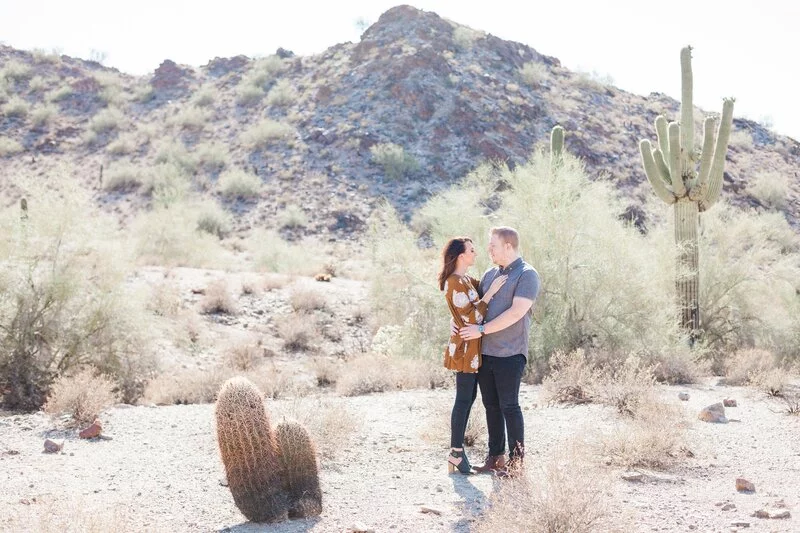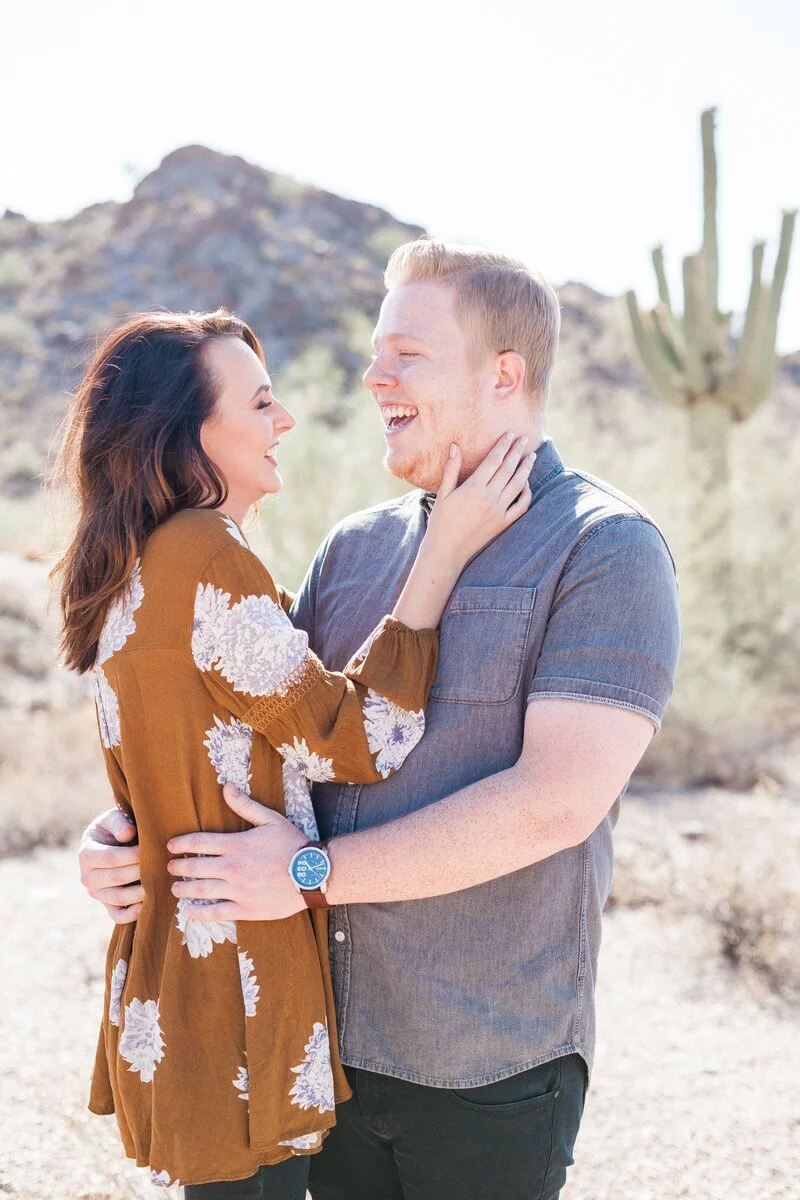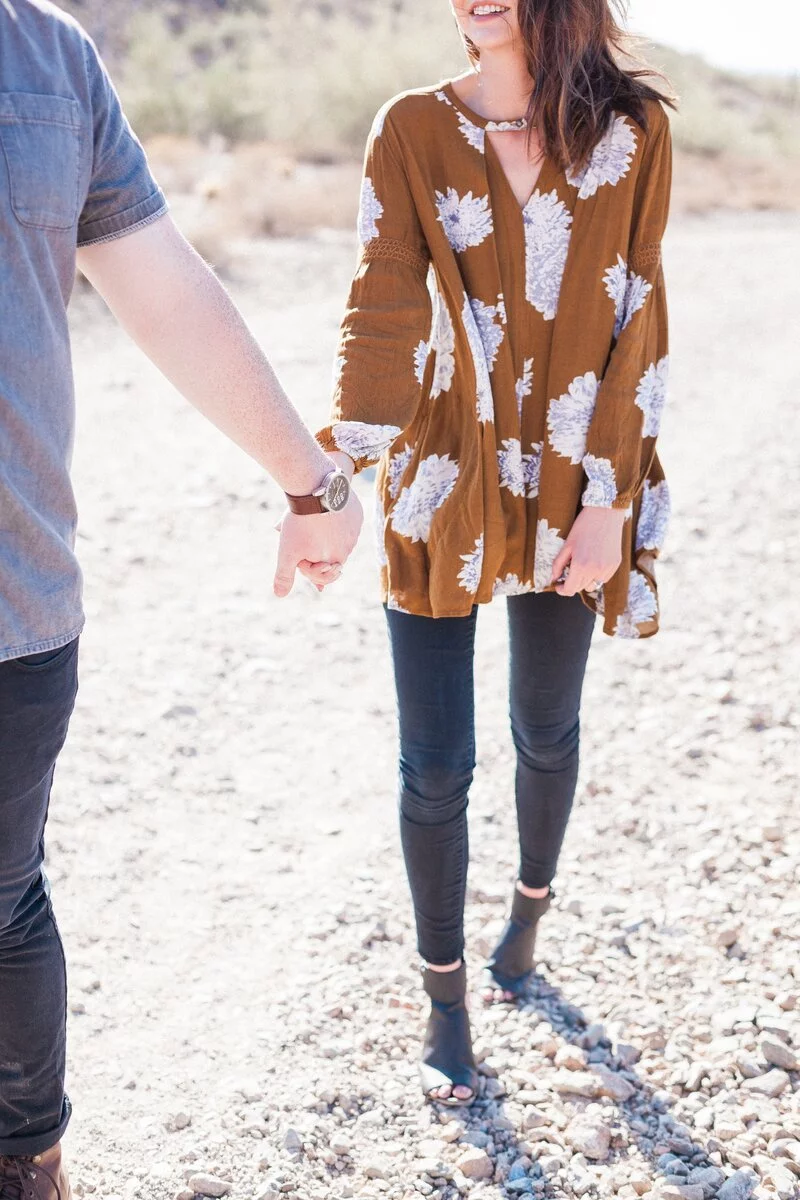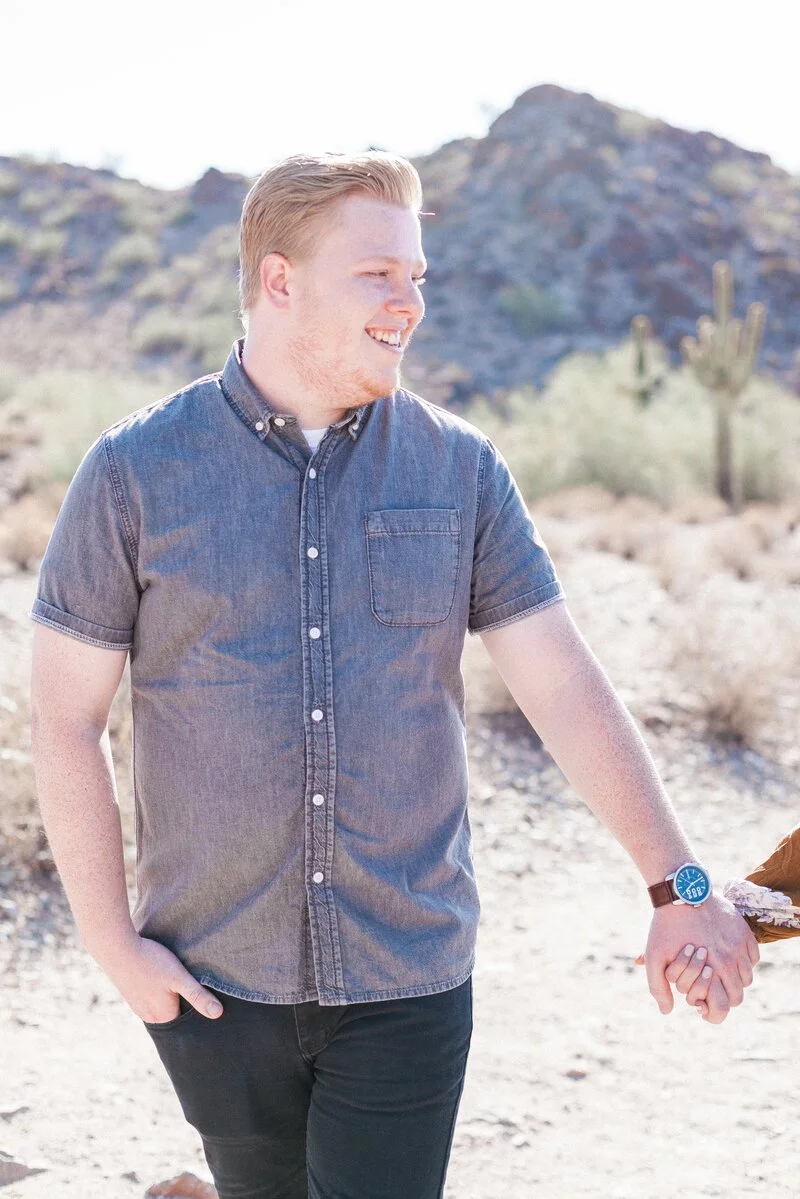 How did you know she/he was the one? How long had you been planning to propose before you actually popped the question?
I knew she was the one because I couldn't go one moment without thinking about her. I knew long before I proposed I was going to marry her. I actively planned and bout a ring within 6 months of proposing though.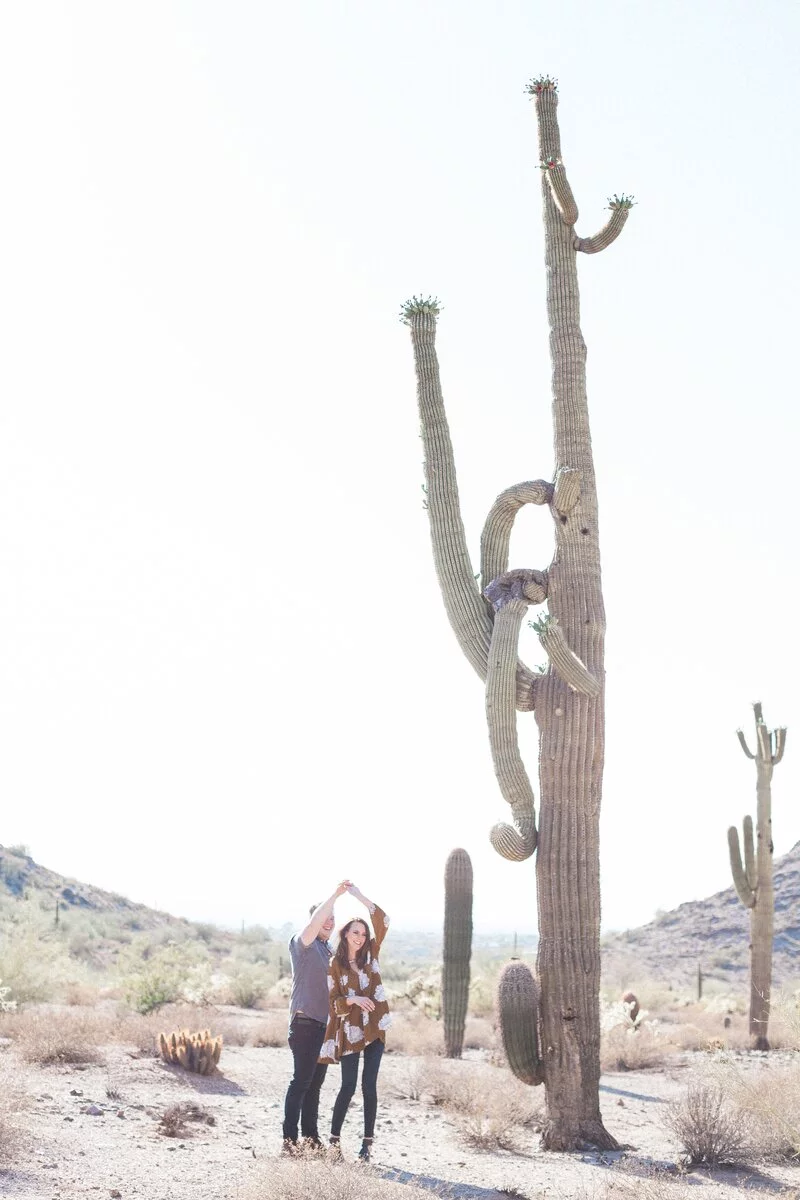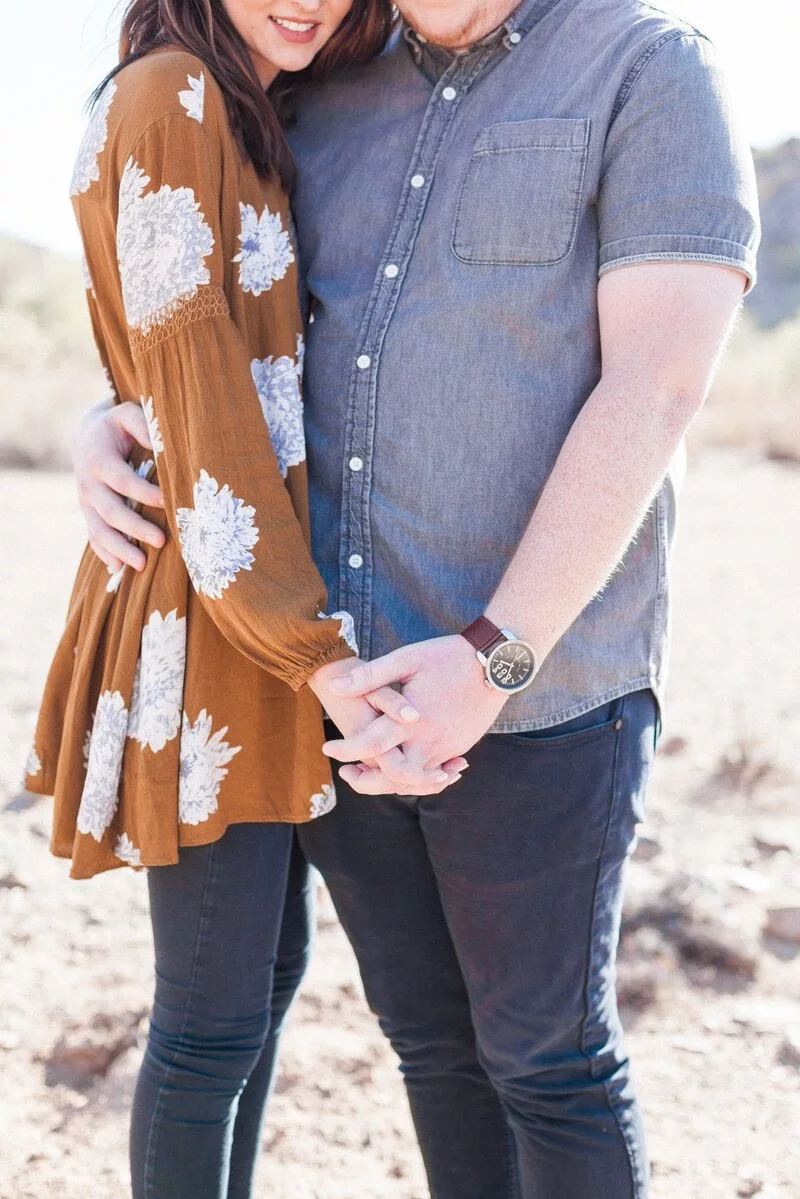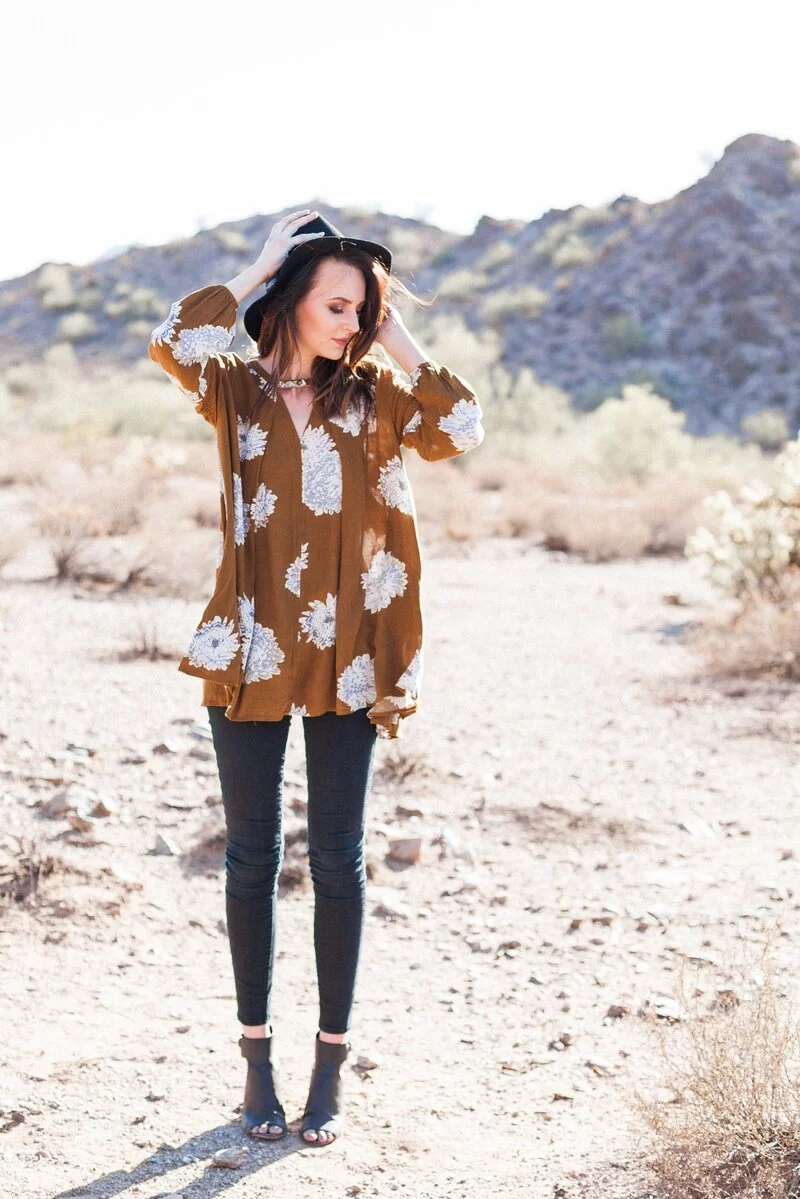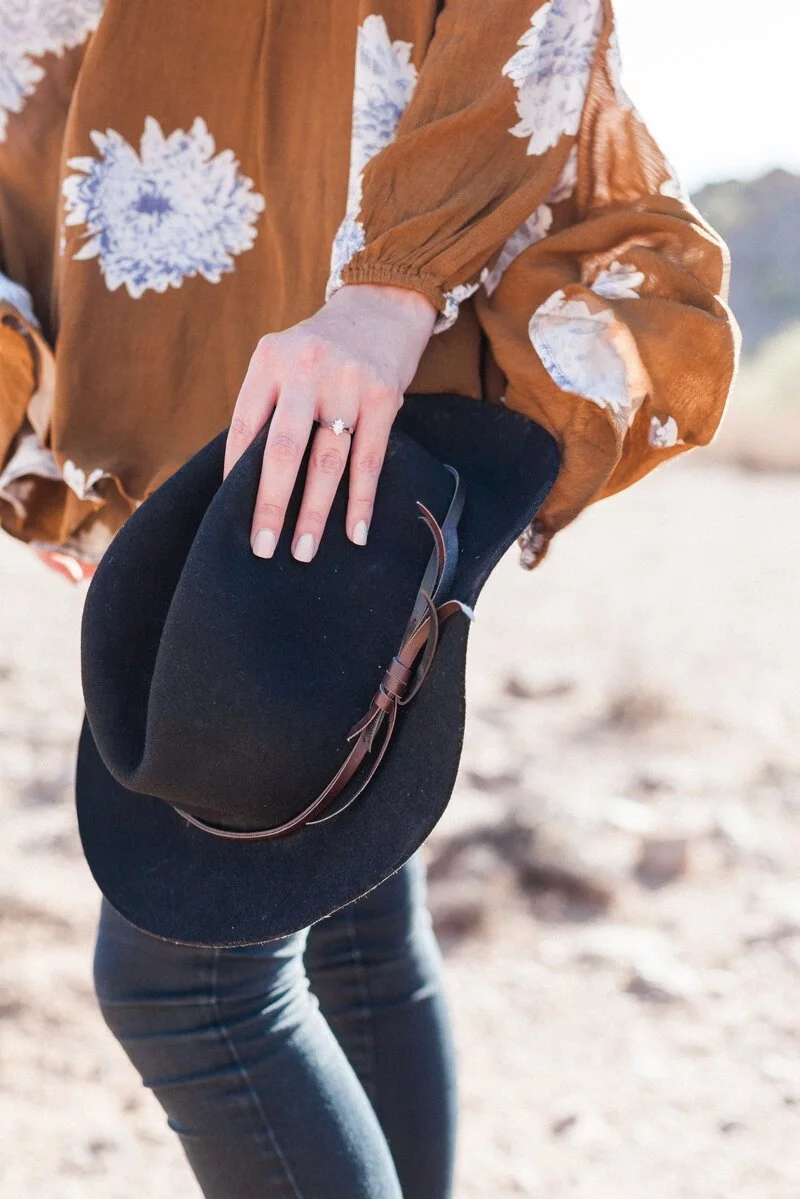 Tell us about the ring!
Um it's gorgeous. It's a solitaire marquis cut.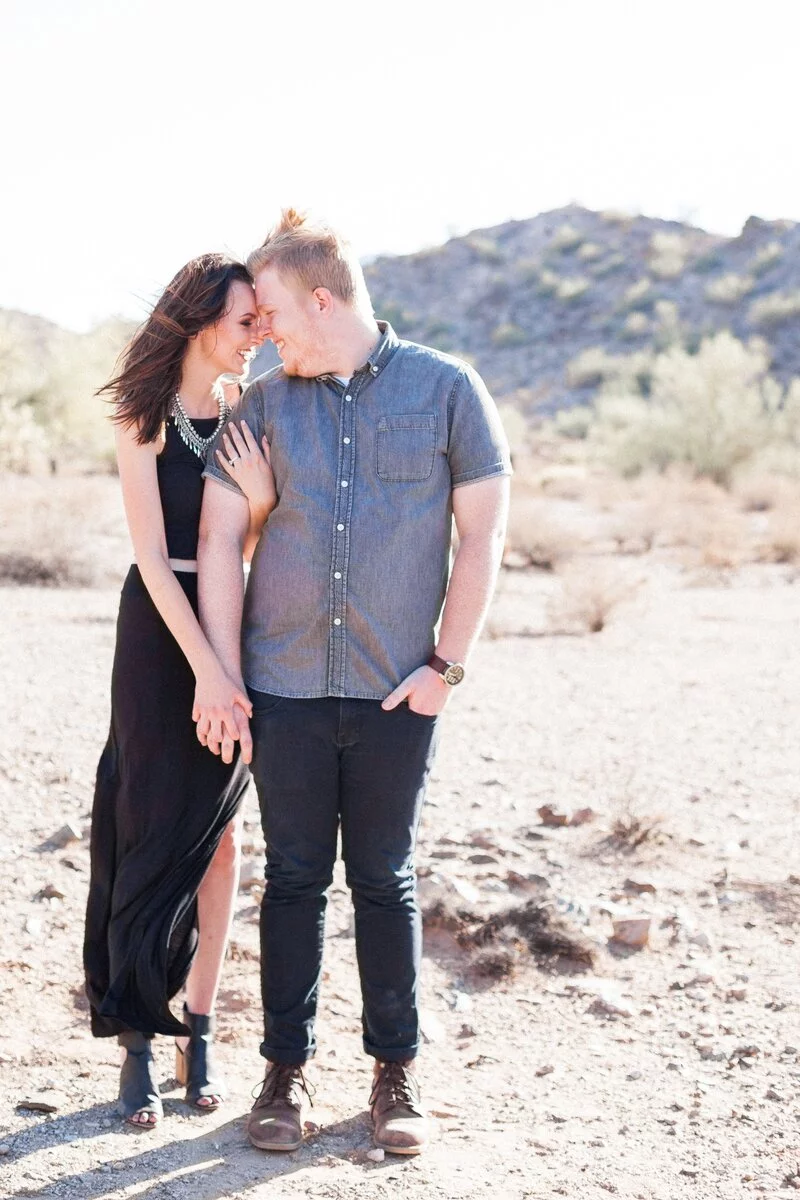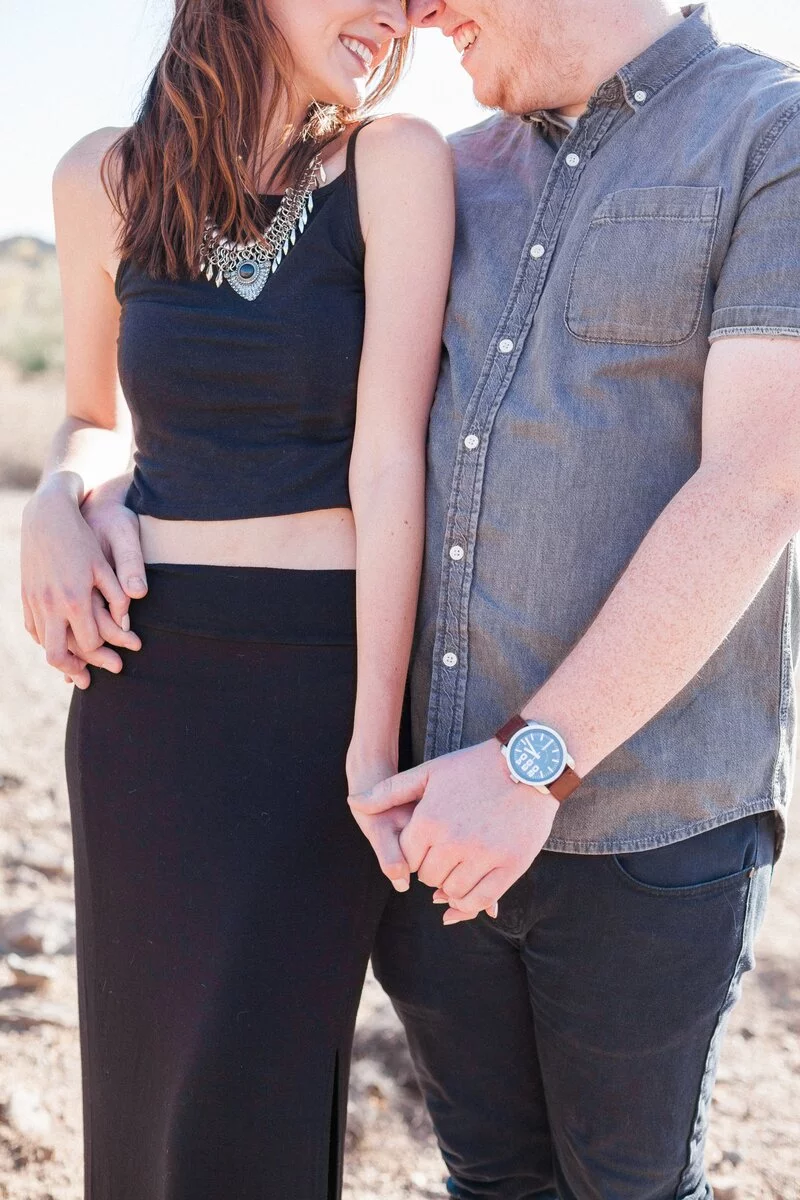 What is your favorite thing about each other?
My favorite thing about Jeffrey is his sense of humor. I am always happy and laughing when I am with him. My favorite thing about Roxi is her ability to genuinely care about others. She is kind and compassionate.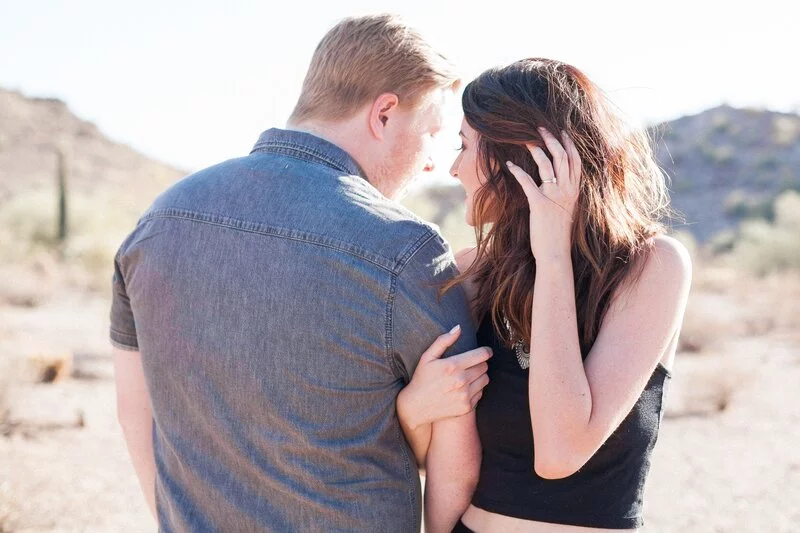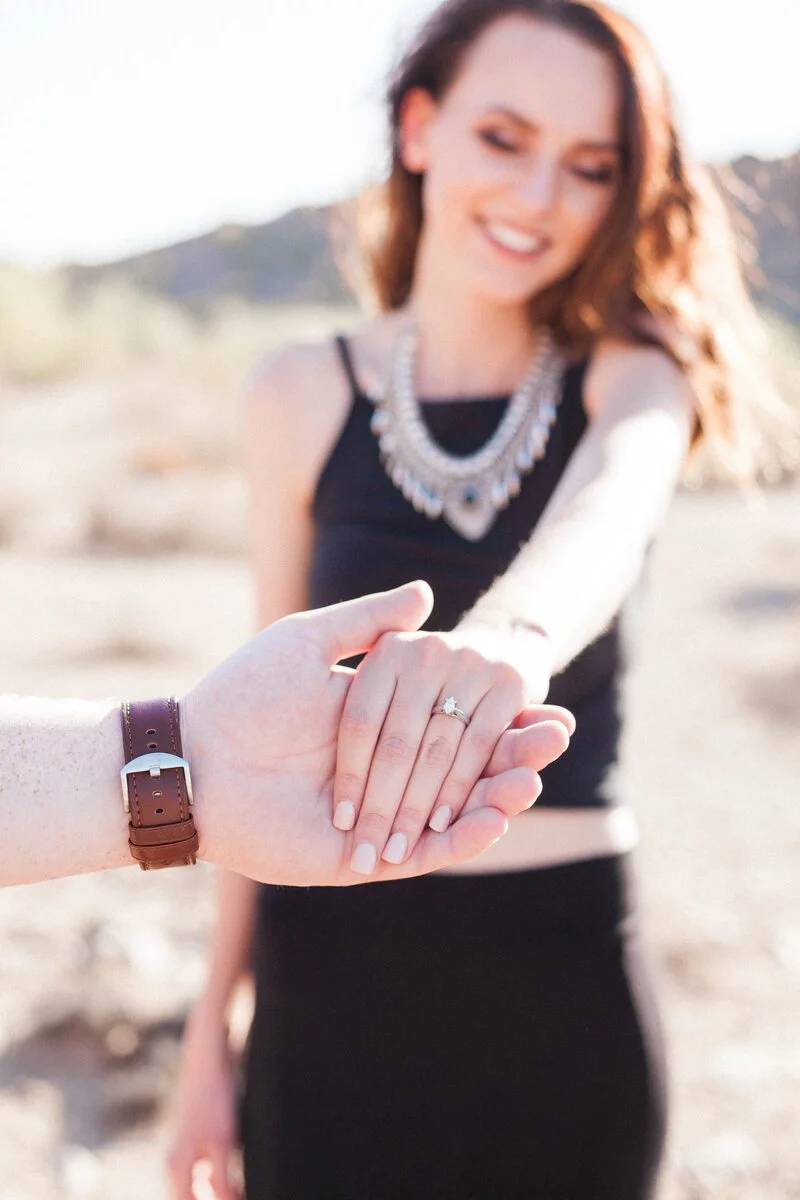 Can you tell us a little bit about your wedding plans so far?
Almost everything is done! It is going to be bohemian.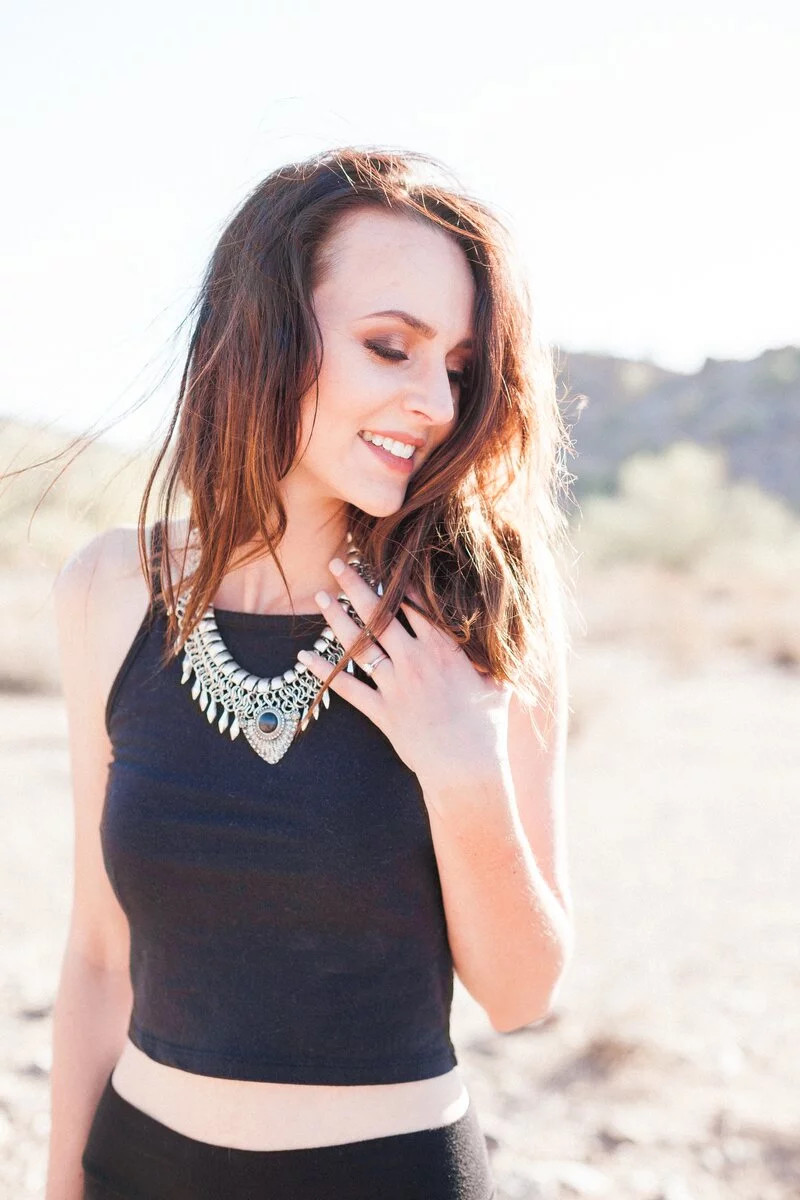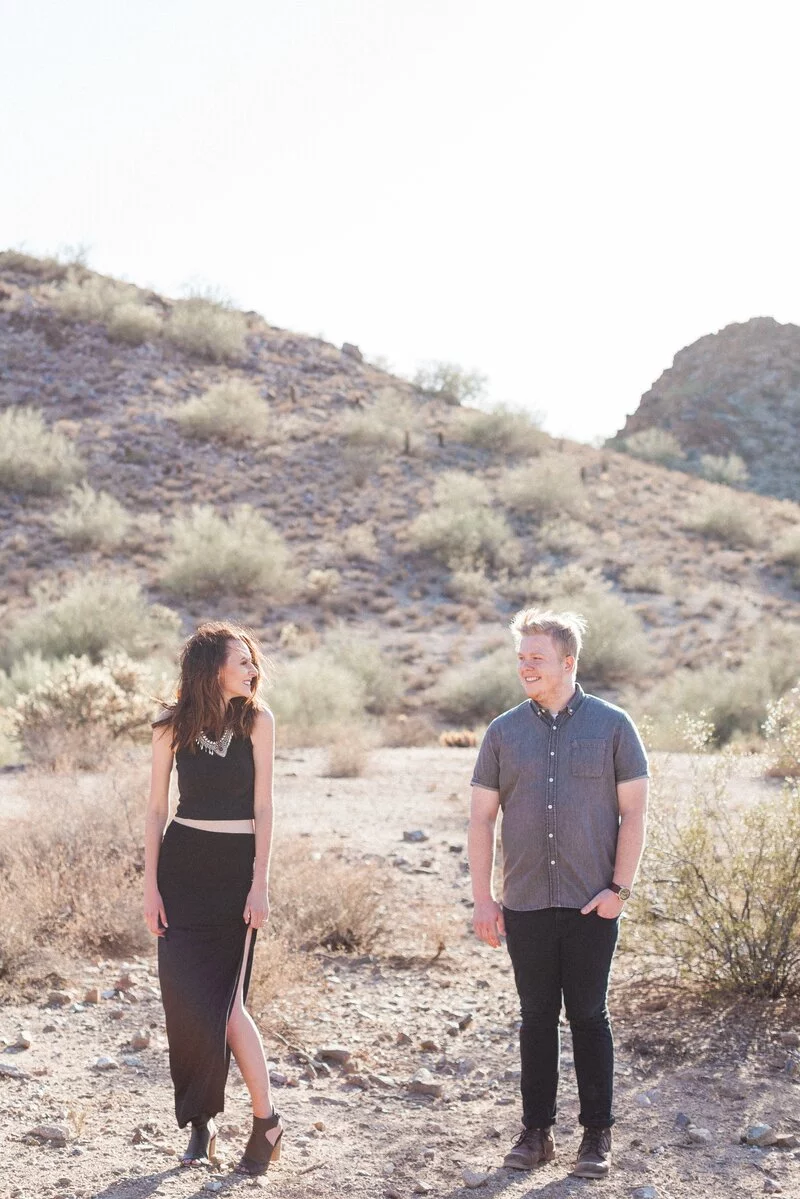 What are you most excited about when thinking about your wedding?
The reception, I am very nervous about the ceremony and reading my vows in front of a crowd!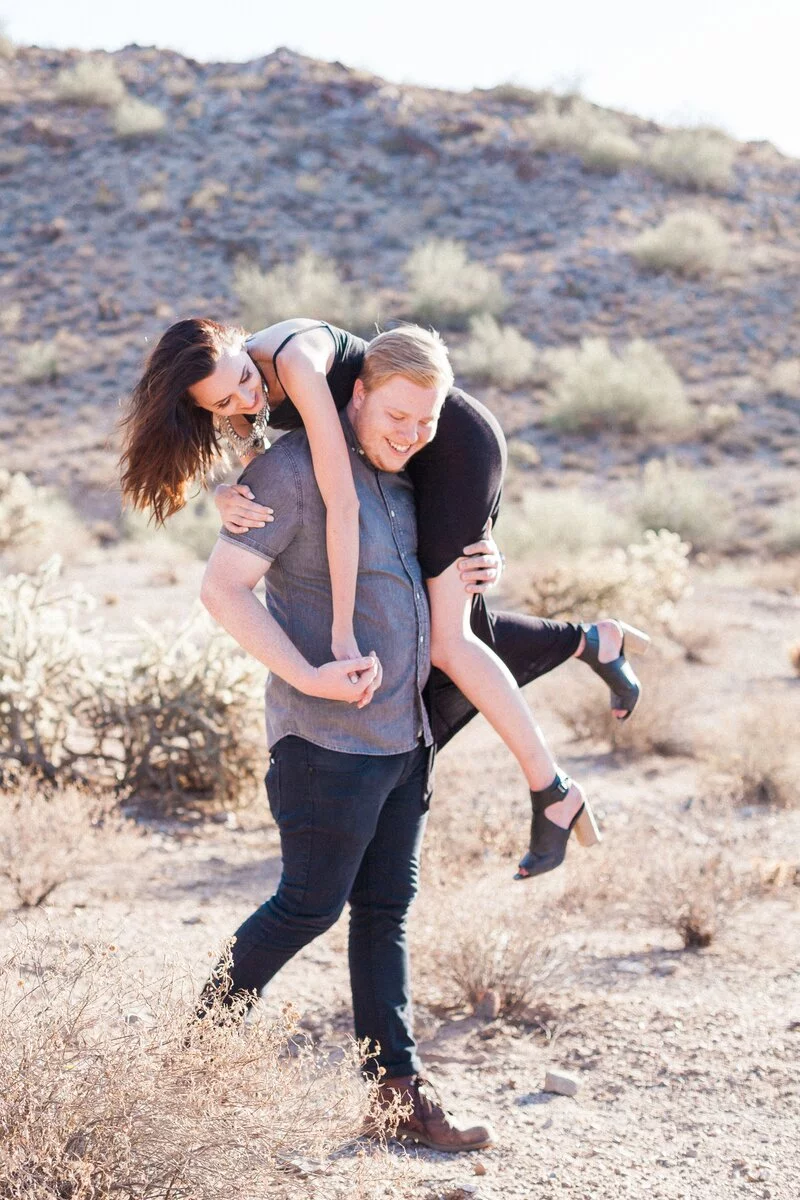 What was the inspiration behind your engagement photo shoot? Where did you have your pictures done and why did you choose it?
We wanted something that was different than out venue. We also wanted something outside because we love nature.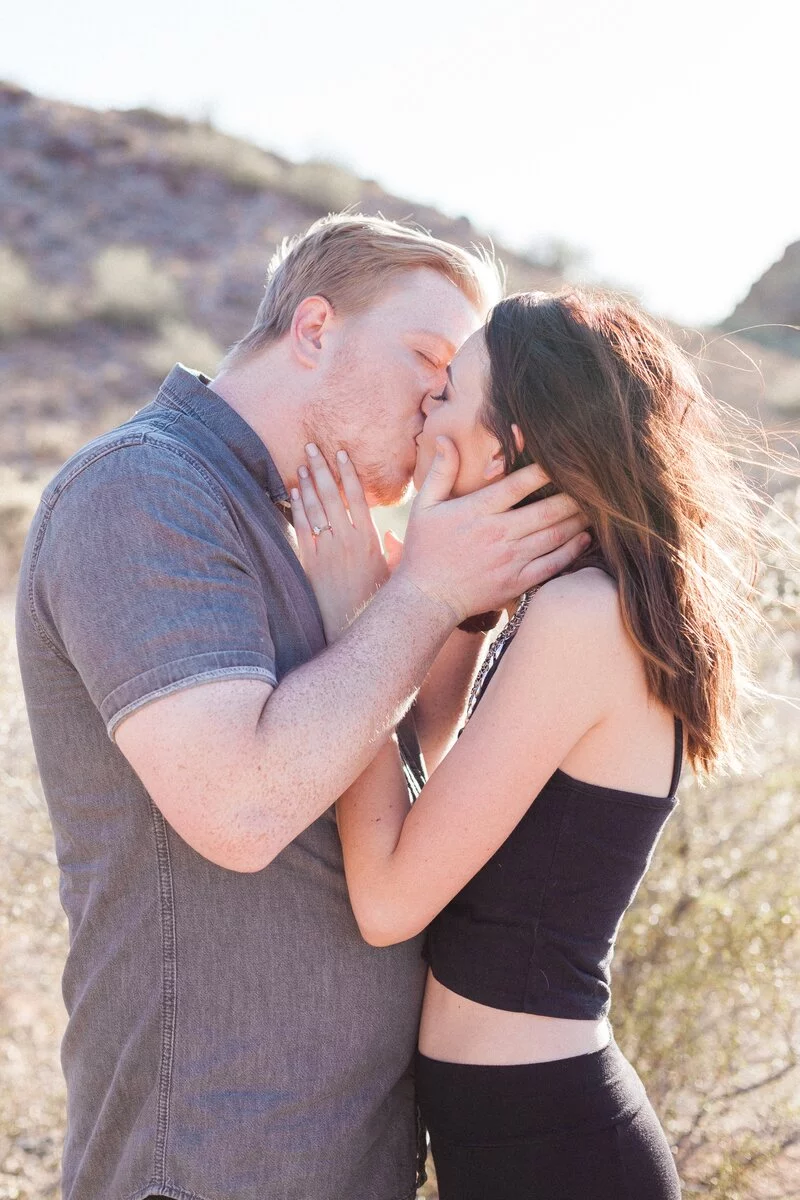 Photographer: April Maura Photography | Location: San Tan Mountains
Clothes: FREE PEOPLE / GAP / BRANDY MELVILLE / TOP SHOP / BULLHEAD