Nicole, a German native, met Jason while she was living in the States studying abroad. They initially met online, and quickly decided to meet up, and you could say the rest was history! From what she tells me, it was love at first sight. After dating for a while, Jason decided to propose to Nicole. Soon after, they decided that they wanted to have a destination wedding since they already had friends and family traveling. What they really wanted was to all go somewhere warm and fun in order to all getaway together! So they headed to beautiful Cancun, Mexico with their closest family and friends for a week of relaxing, soaking in the sun, and of course, tying one serious knot! Nicole's vision was to have a small intimate wedding by the beach, since that is where Jason proposed. For the ceremony, they chose light colors, and went for a Tiffany's theme for the reception with hints of lavender throughout.
Photography by Sascha Glück of Cancun Photos
The Proposal
I knew he was going to propose but I didn't know when. And it drove me crazy. The night before he purposely picked a fight, even saying that maybe we should wait with the engagement until we moved in together. I instantly started crying and asked why he would want to wait. And he looked at me, smiled, and said "You suck." I knew immediately that he was up to something and felt his pockets. Empty. What??? But he just dropped the topic, and I let him. I mean, there was no ring in his pocket, what was I supposed to do? The next day we went to the beach. I waited and waited and waited for something to happen. Nothing. When we were about to leave, he asked me if I just wanted to take a quick walk and he put his pants on – over his wet swim shorts. I asked him why he would do that, not putting one and one together. So I just took my little clutch and walked with him. On the way destiny threw some romance in and he found a heart shaped rock and gave it to me. We kept walking a little further and he asked, if he could have the stone. He wanted to write something in the sand for a Facebook picture. Again, I blanked and did not get it. He never EVER posts anything on Facebook. But I gave it to him and he started writing. M-A… this is when it finally hit me. And the waves washed it out. So he started again, and I just starred at him. When he was done writing MARRY ME?, he went down on one knee, holding the ring in his left hand, and said… well, something. I did not hear a word he said. All I could see was my now husband holding the most beautiful ring in the world. I remember us hugging and kissing, and eventually he asked me, "So what do you say?" Of course, I said, "YES".
Tradition
We cherished the Something Old, Something New, Something Borrowed, Something Blue. My something borrowed was my mom's bracelet that also had a blue stone in it, so it doubled as something borrowed and something blue. I also loved that this was the bracelet that my dad gave her for Christmas one year after they got engaged and it matched her engagement ring. Actually, we did cherish a German tradition. In Germany you wear your wedding band on the right hand as opposed to your left ring finger here. So we decided to honor this tradition, which works out just fine for me because I have two wedding bands, one on my right hand and one on my left.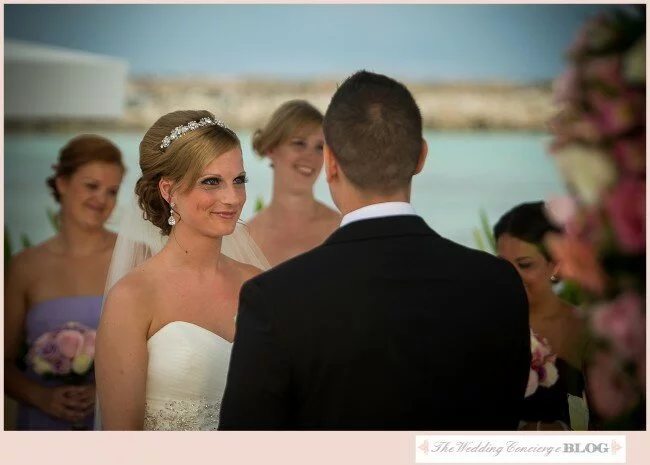 Favorite Moment
Nicole: There were so many, it is difficult to say. But I think when Jason laid his eyes on me and told me that I looked beautiful and had picked the prettiest dress.
Jason: One of his favorite moments was when my brother put his hand on his shoulder when they saw me for the first time. I think that is a beautiful moment to remember and deepened their bond.
Nicole: My other favorite moment was – and that might make me a crazy person – when Jason smashed cake in my face. I expected it to be very civilized because he is not the person to draw any attention to him but he surprised me and went all out. I just love it when my partner can still surprise me.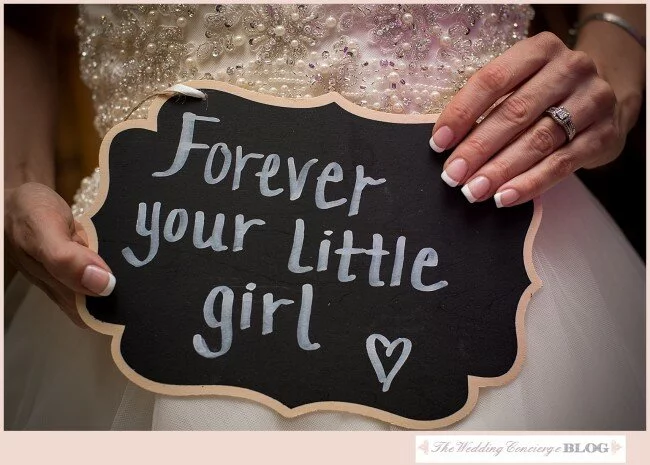 The Dress
My dress is made by Lillian West. I bought it while out shopping with my good friend, Kristyn and it wasn't what I had expected. I went to the store with a few dresses in mind, but they didn't WOW me. I tried on this gown as a wild card, because I didn't want a ball gown, but something had drawn me to this dress. When I tried it on and came out of the dressing room, I felt everyone in the room looking at me (there were about 50). One lady shouted to me "This is your dress, this is your dress!" I felt like a million bucks. So I Skyped my parents in so they could "say yes to the dress" as well, and my dad said it before my mom. Done deal!
Advice
Enjoy. Take it all in. Nothing that goes wrong will matter on that day. Plan as meticulously as needed to make you feel comfortable that everything will go well on and then let go. Some things are beyond your control. I promise, you won't care on that day. For instance, they played the wrong music for the bridesmaids' entrance. I smiled and that was it. Our minister's English was terrible and he got the ring procedure wrong. We laughed it off. I spilled a blue cocktail on my dress. Oops. We cleaned it. I ripped the back of my dress on the cliffs… oye. But who cares. Nobody does because it will still be the day where you are getting married and you will cherish those memories forever. Don't dwell on what could go wrong/is going wrong/went wrong. You have one goal to accomplish that day, and that is to marry the love of your life. You did that? Fantastic! And congratulations!
Vendors
Cake: NOW Jade
DJ: AVI SPL
Catering: NOW Jade
Flowers: Bride's bouquet and decor – NOW Jade
Hair: The Spa at NOW Jade
Makeup: The Spa at NOW Jade