With September right around the corner, it is feeling very much like summer is quickly slipping away. Personally, I love fall and today I am so excited to share with you this Cross Estate Gardens Engagement Session that will make you want to break out your scarves and boots and grab a pumpkin latte!
These two New Jersey love birds, Cortney and John, first met at a gym where Cortney was working. John caught her eye when he joined as a member, she noticed his cute smile each time he scanned in with his little green backpack in tow. Eventually John became a trainer at the gym and the two started becoming closer. Once they started dating, the rest was history! Six years later, John surprised Cortney and popped the question under the night sky, which luckily for us, led to this beautiful fall shoot. Their love for each other clearly shines through in their gorgeous photos, captured by the talented Idalia Photography, as well as in the way Cortney describes the proposal below.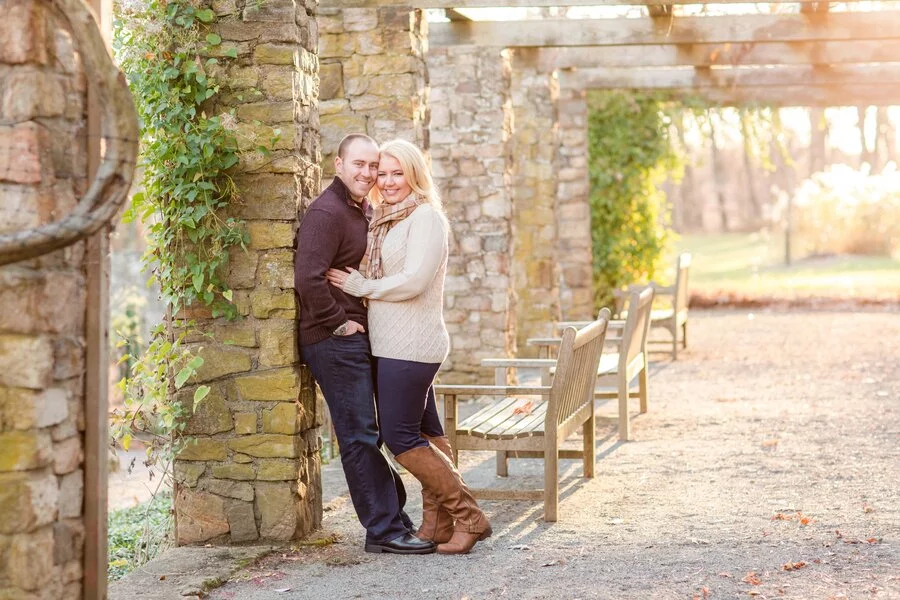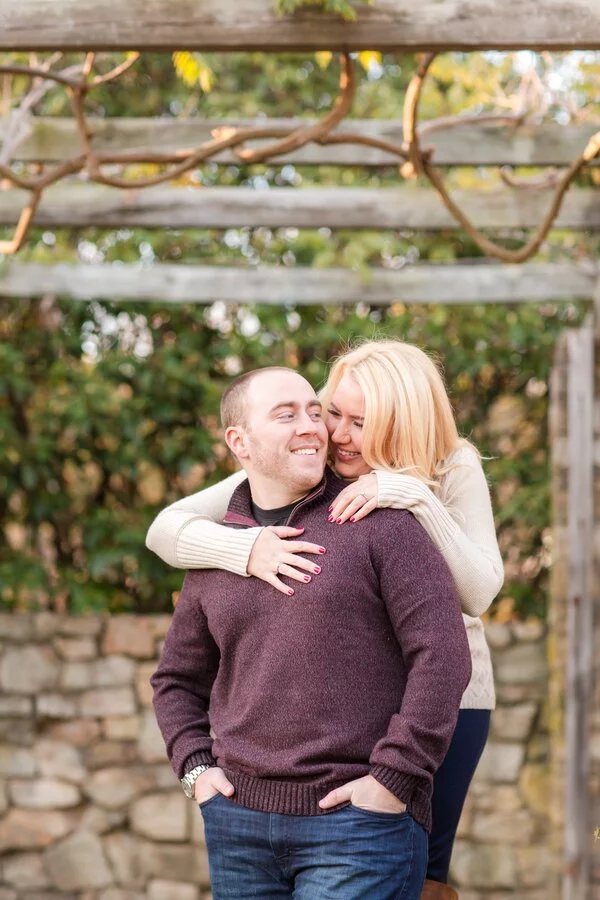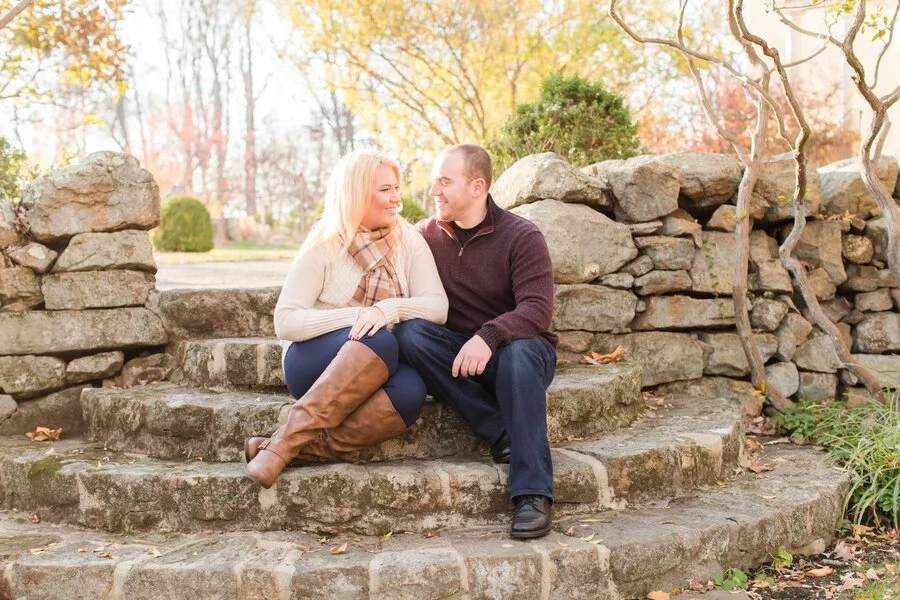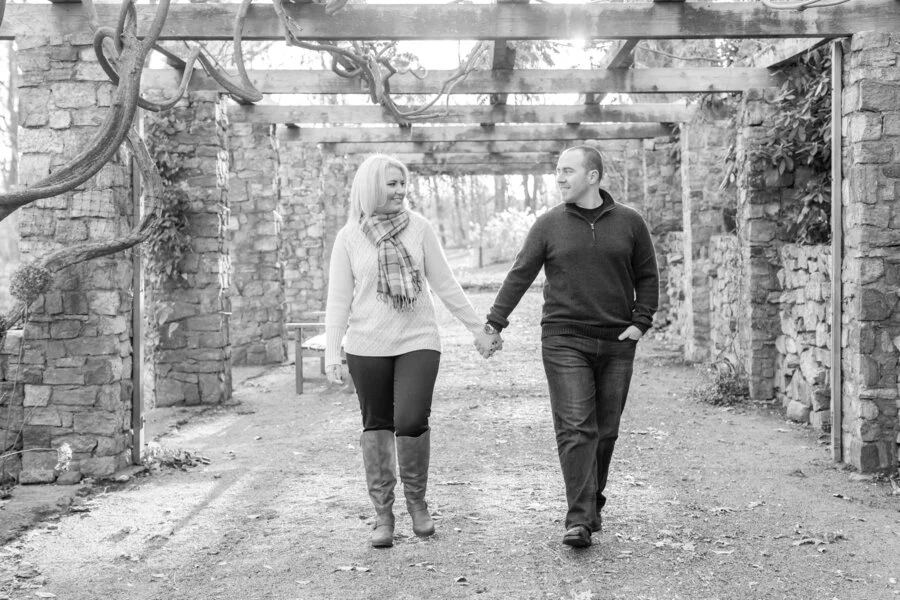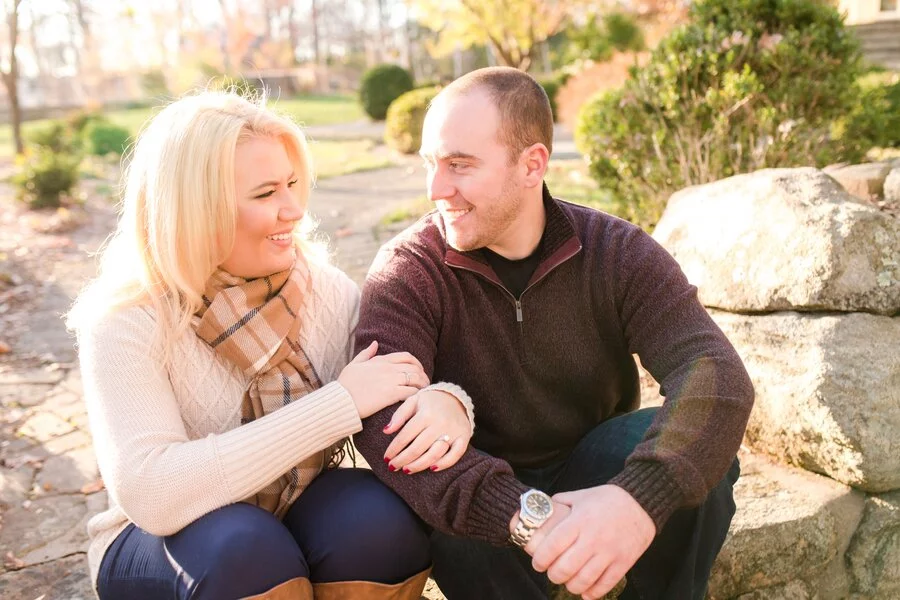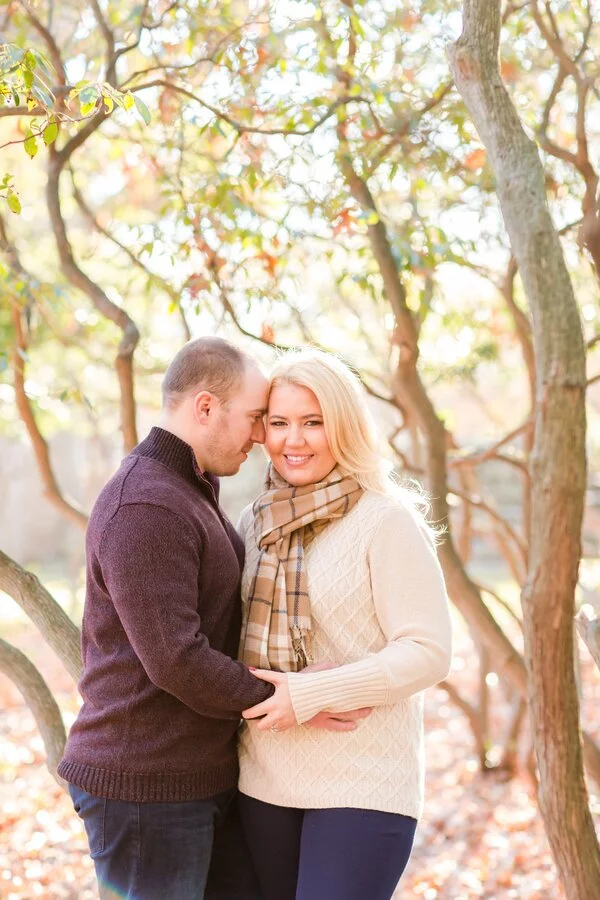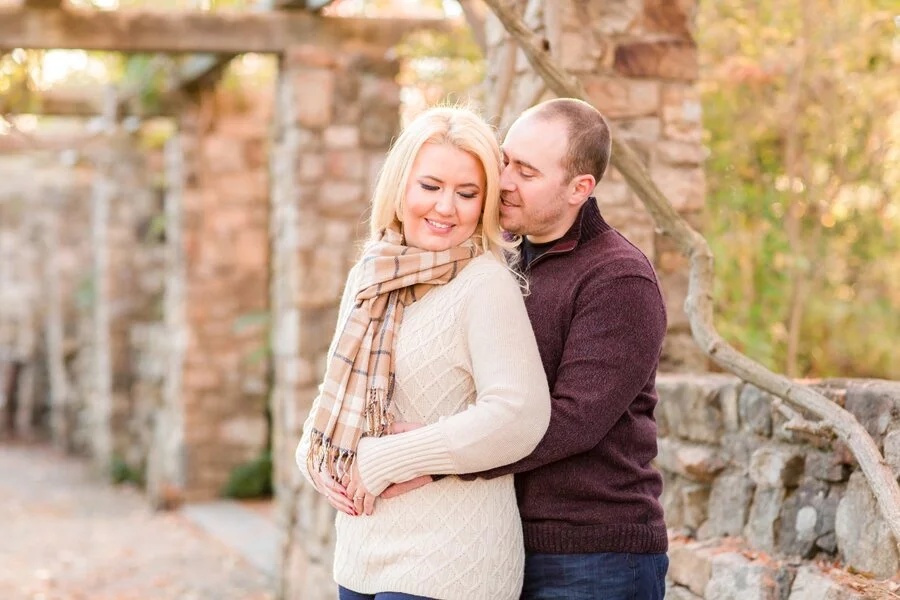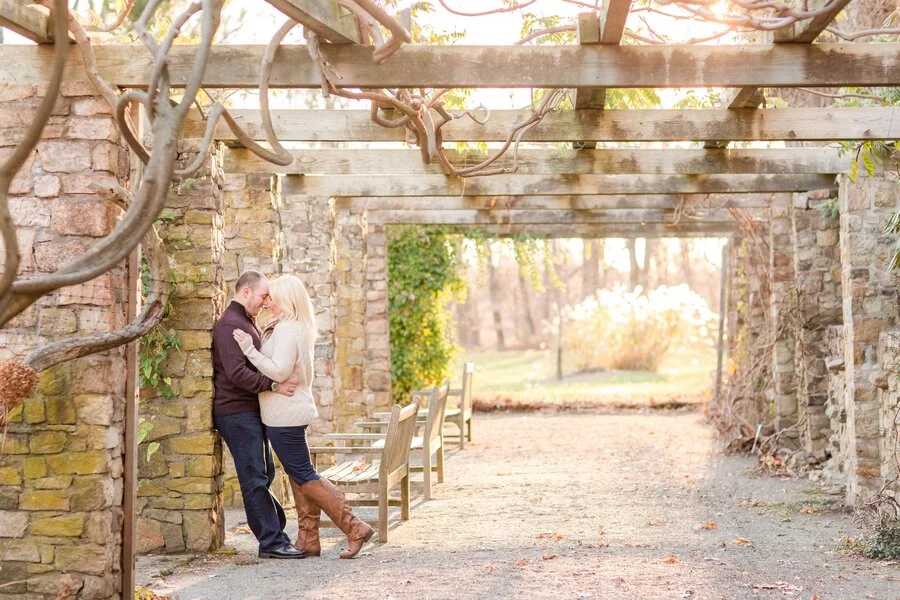 How did he propose? It was Saturday, September 6th. I remember this specifically because it was John's sister's 1-year wedding anniversary! I made an early appointment to get my hair highlighted in the morning and then was off to NYC to help set up my company's wallpaper, fabric, and furniture showroom. I didn't even have them blow-dry my hair because I was so eager to get to work. John was texting me all day asking what time I'd be home. I was so annoyed with him asking that I finally gave him a snarky response like, "I'll be home when I'm done!" I think he finally got the picture because I didn't hear from him again until I called him on my way home to apologize for being cranky.
He asked if I wanted to go out for dinner, and I was in no mood to cook so I suggested we go to a local sushi restaurant that would be an easy in-and-out. I was SO exhausted from a long day! John begged me to come inside and get changed, and when I walked in the door I noticed he was dressed nicer than usual. He said, "Why don't you shower and get a little dressed up," and I thought to myself, "What a nice treat this will be!" – a reward for a long days' work. I don't think we exchanged more than 10 words to each other over our meal – I was starving, and apparently he was nervous, even though I couldn't tell! After we got the check, John suggested we go for a walk to get ice cream – and I LOVE ice cream! So we walk, and when we get to the ice cream store he says, "Let's keep walking." OK, so we kept walking…and stopped under a streetlamp where he swung me around and started saying the most adorable things like how much he loved me…and before I knew it, he was down on one knee asking me to marry him! Through an abundance of happy tears I said, "Yes!"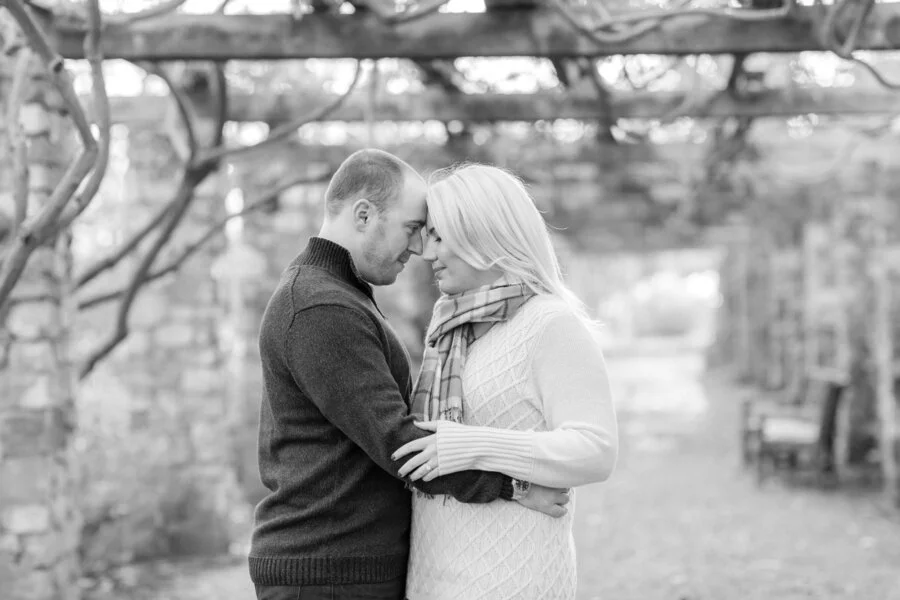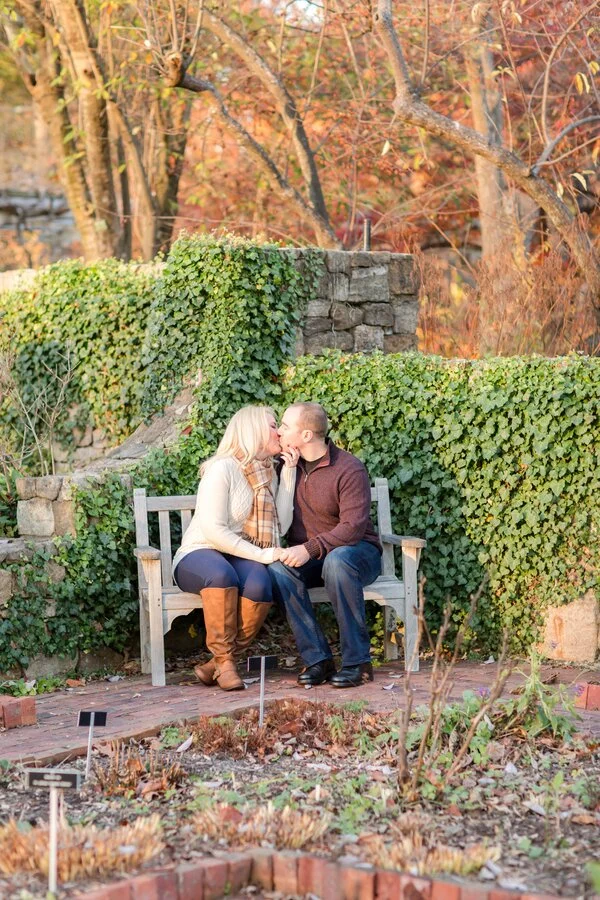 Tell us about the RING! The ring is a brilliantly round solitaire diamond inspired by the classic Tiffany setting. I fell in love with it when playing around with the app, and then found more gorgeous photos of the same style ring on Pinterest. I sent many screenshots to John and he had been saving them on his phone. He got me exactly what I wanted! I'll be pairing it with a thin band of small diamonds that compliments it perfectly!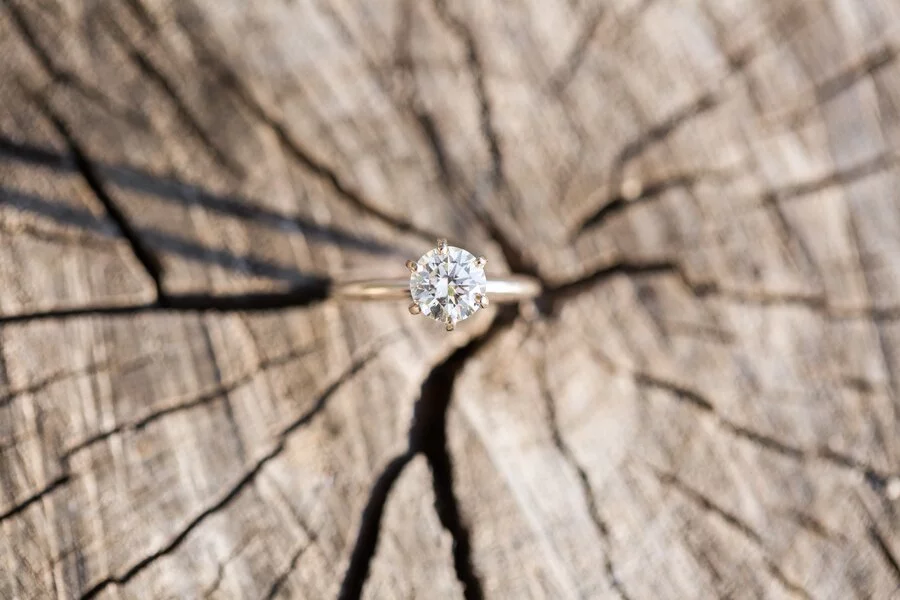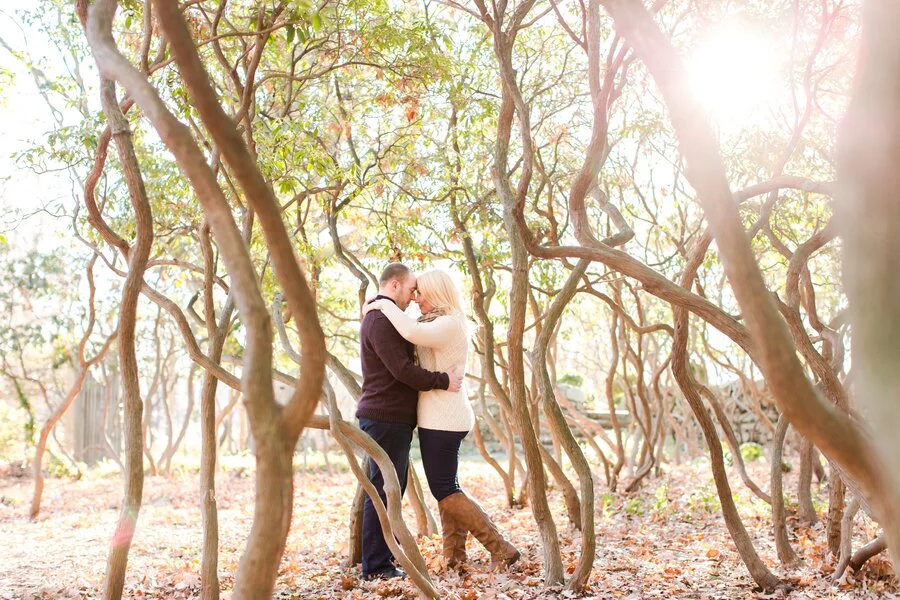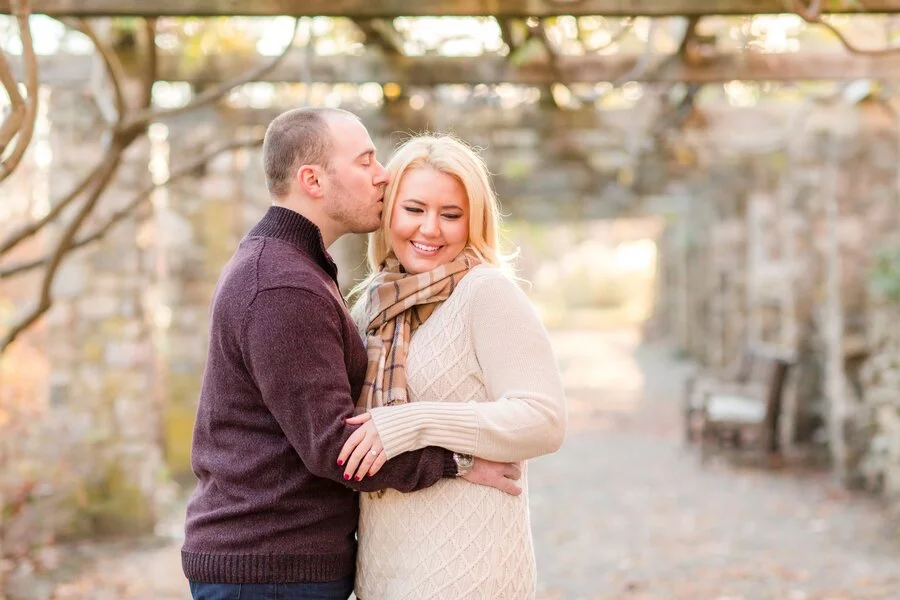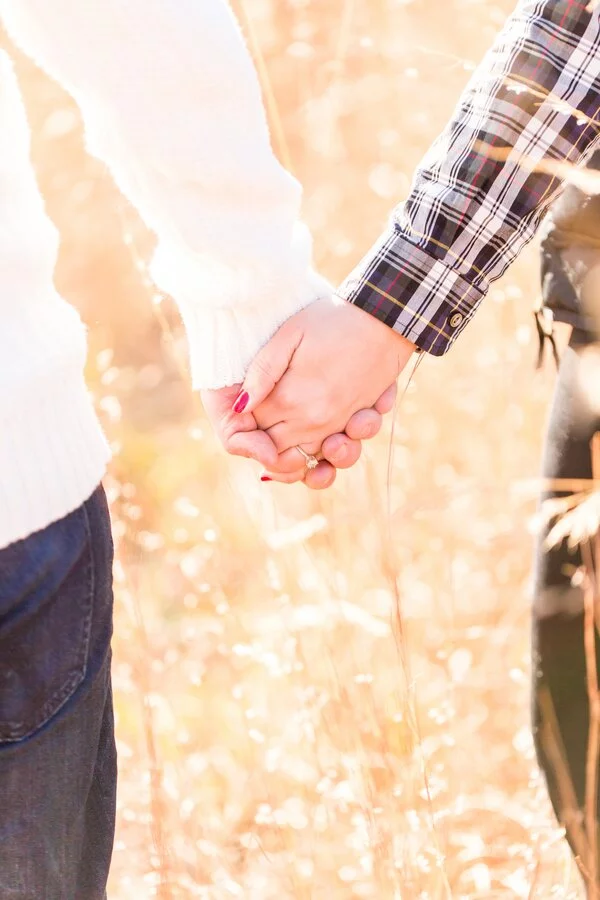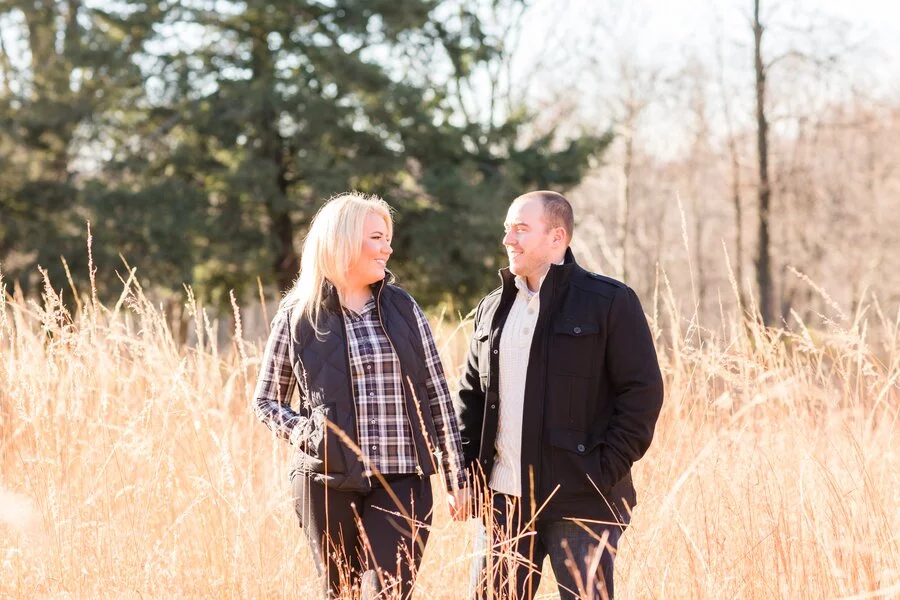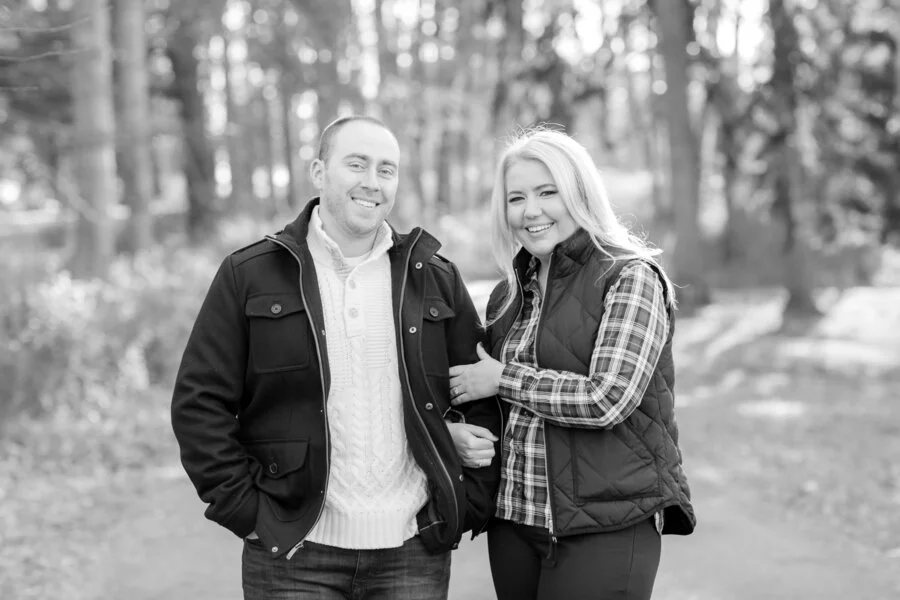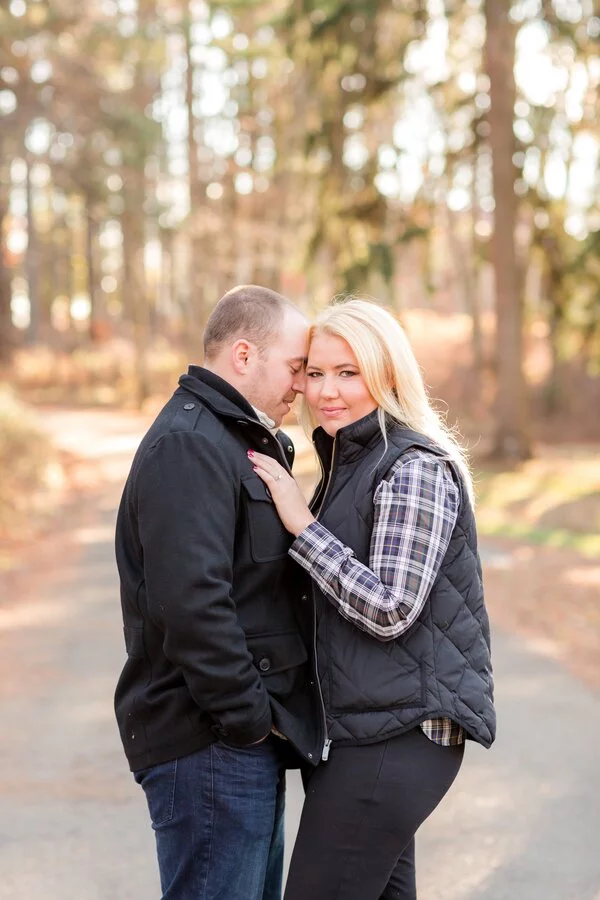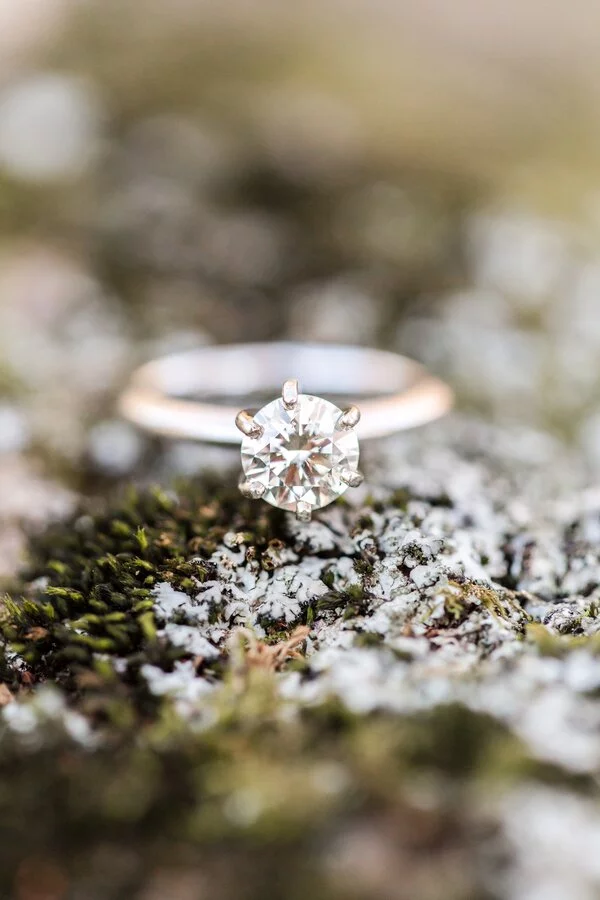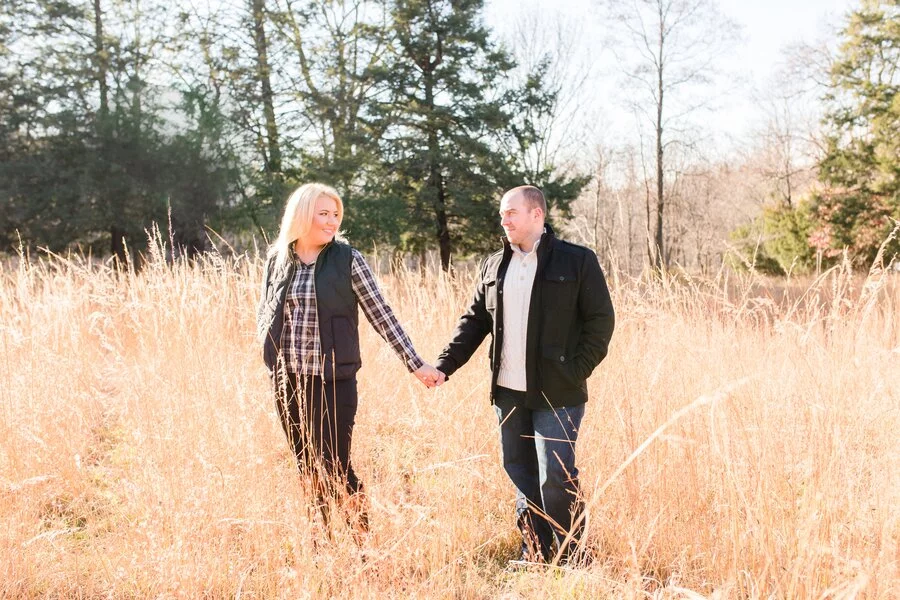 Can you tell us a little bit about your wedding plans so far? The one word we keep coming back to is "elegant." Everything we've chosen is elegant, light, bright, and pretty! The bridesmaids will be wearing taupe/pink beaded blouson gowns by Adrianna Papell – they've set the tone for the entire palette, which is neutral with light pinks. Our floral designer is going to completely enhance the reception with low and full centerpieces that are "garden chic." We'll be having a cocktail style reception, so while there will be seating arrangements; there is no formal dinner. We love cocktail hour at weddings, so we wanted that to be the feel for our entire reception! We can't wait to dance the night away with our awesome DJ who will keep the dance floor packed, and our guests will love the open photo booth!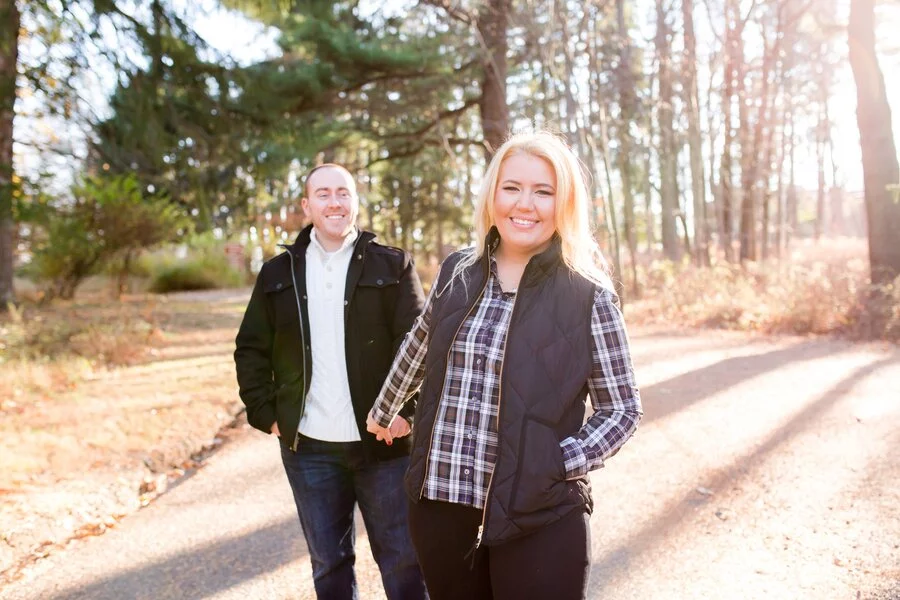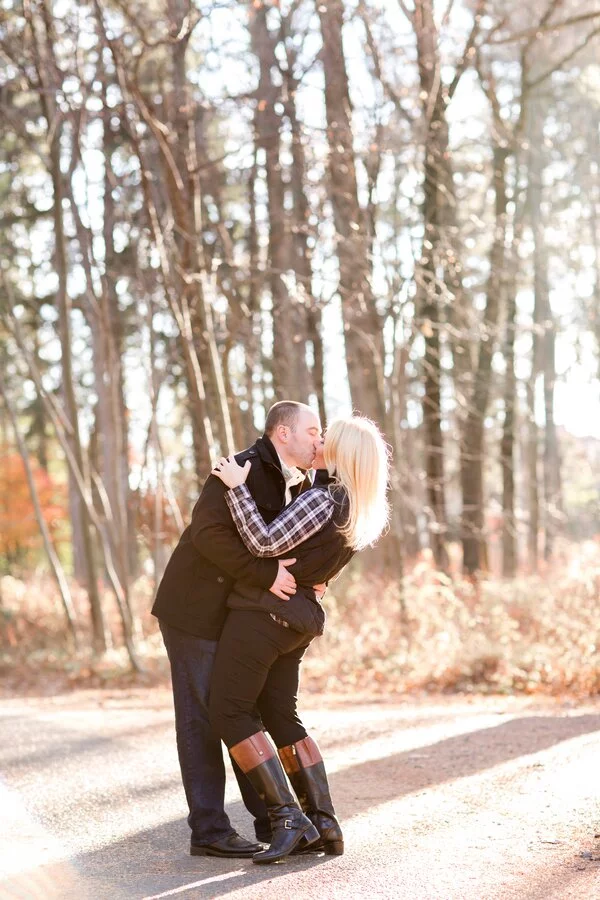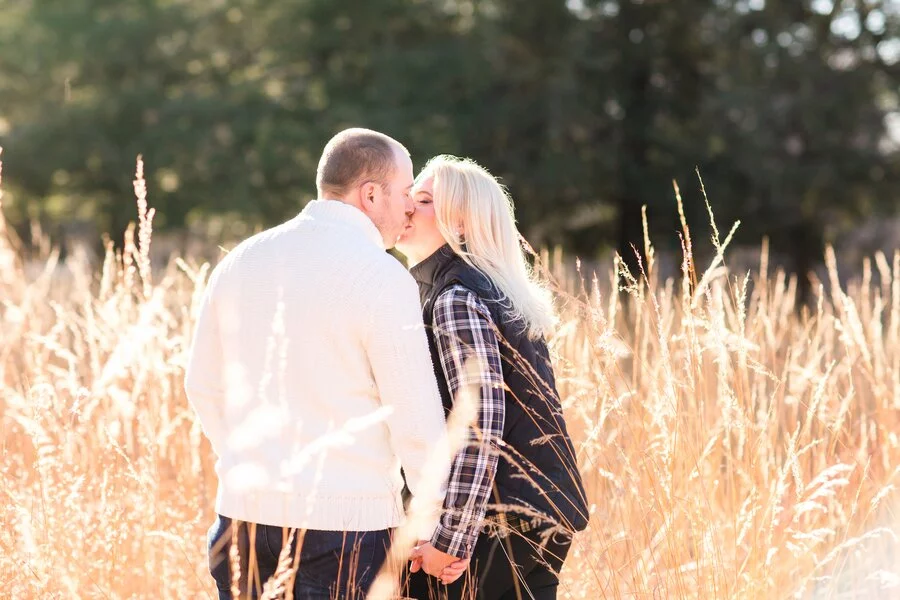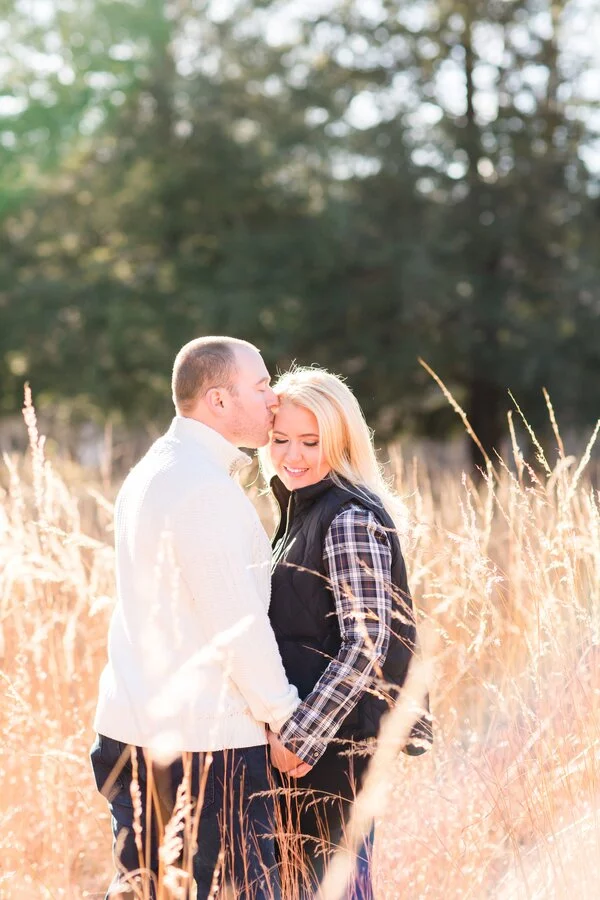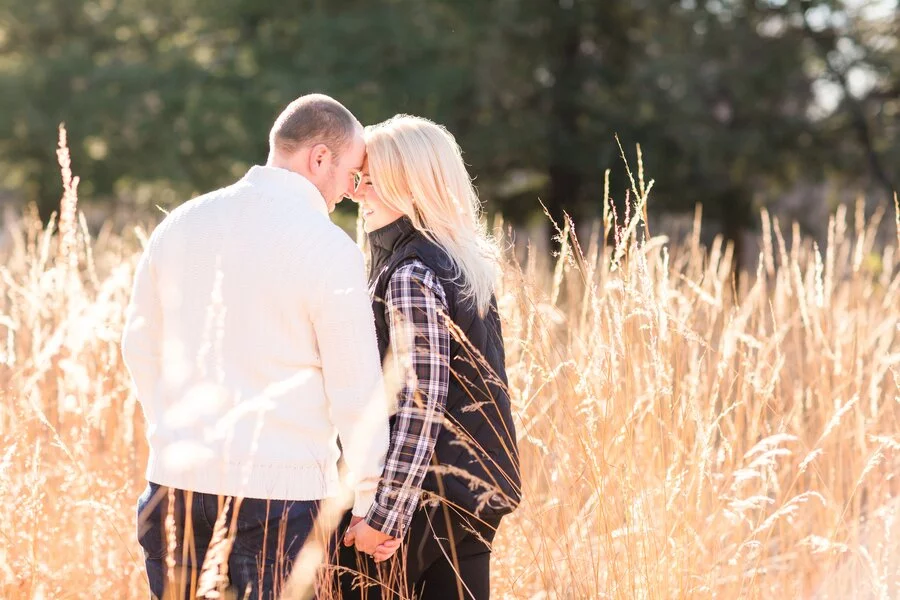 Cortney and John, thank you for sharing your gorgeous pictures with us and we wish you all the best in married life!
Photographer: Idalia Photography | Location: The Cross Estate Gardens