Today we are bringing you an international love story (our favorite!). The glowing bride Annette, from Belgium, and the dashing groom Jaime, from Brazil; decided to celebrate their special day along the shore of the Aegean Sea. With a sea breeze, close family, and even a few Greek dancers thrown in, their day couldn't be anymore stunning and we are so excited to share with you this Crete Destination Wedding.
Gold and white were their colors of choice which played perfectly against the vivid colors of the local landscape. Their reception was held at a stunning rustic estate in the hills, featuring 360 degree sweeping views of the Cretan countryside. At the reception, each table featured ornate gold picture frames, directing guests to have a seat in specific countries that held a special significance with the couple.
Have a look at the sunny images below, and hear more about the day from the bride's point of view. Enjoy!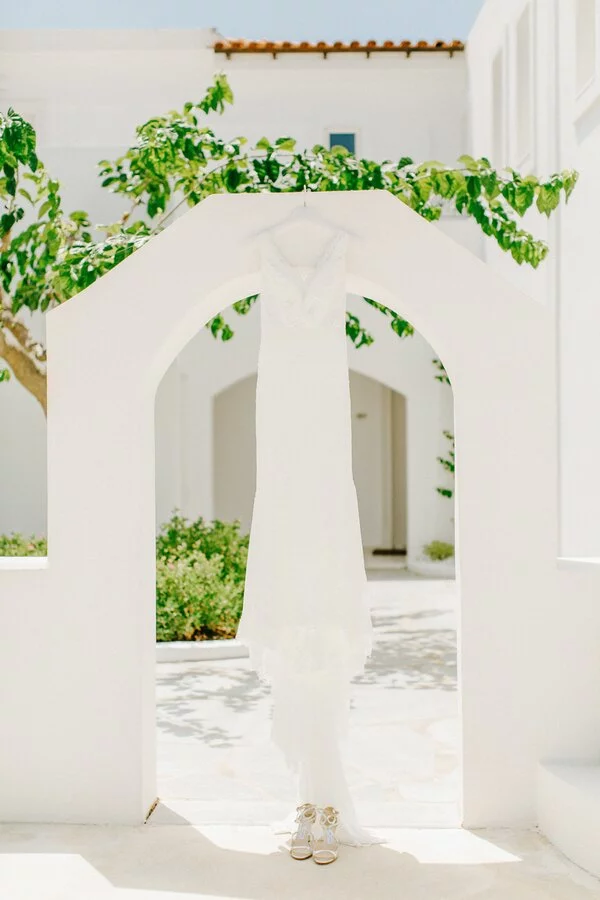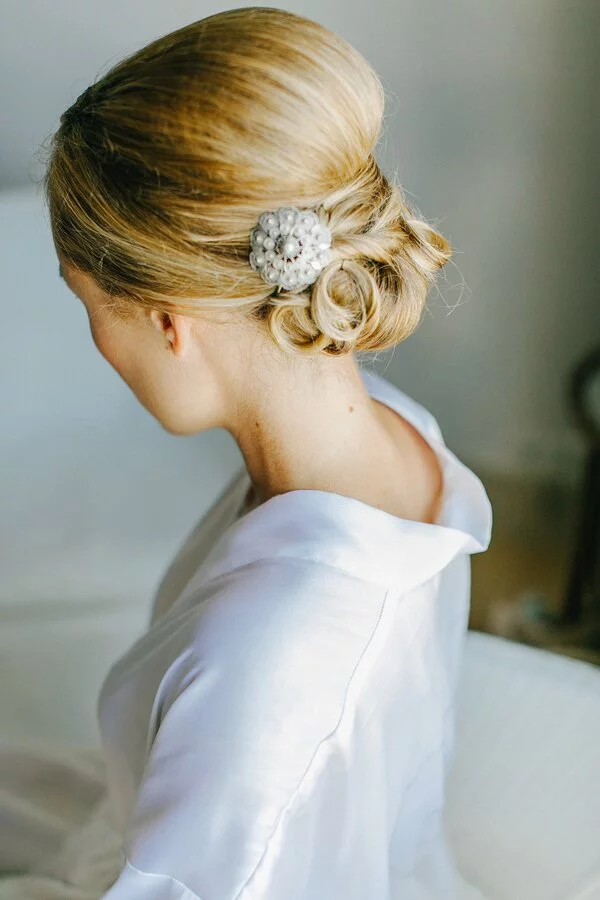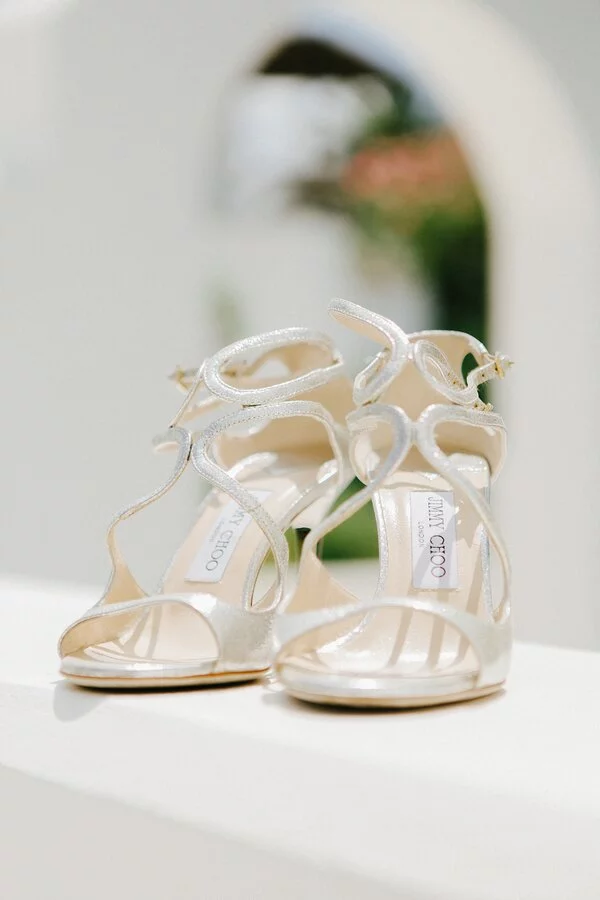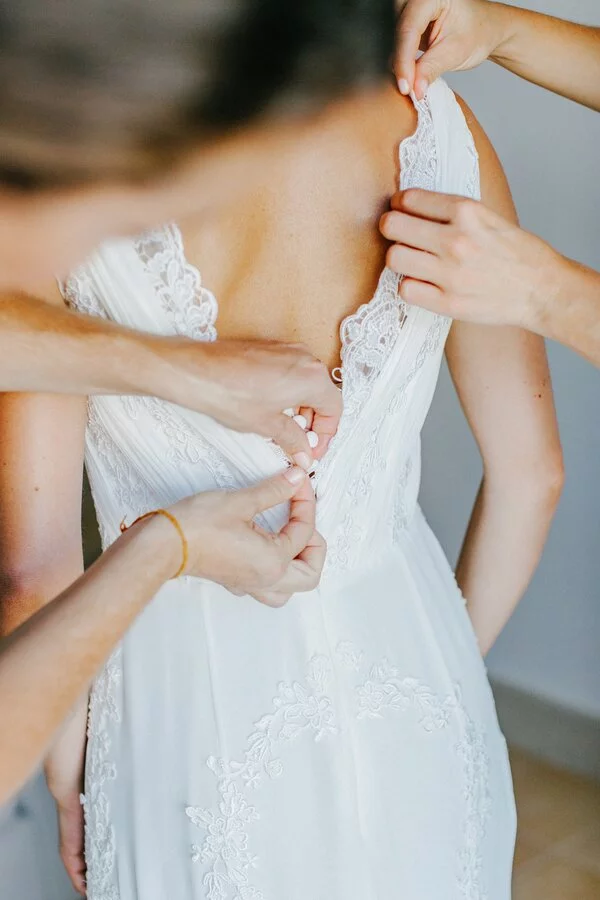 I found my dress rather soon but then I almost lost it again! Although I fell in love with the first gown at the first wedding dress shop I went to in the Netherlands (John & Ann Bruidsmode) and it being the very last one, I decided not to buy it as I still wanted to look around a bit more and enjoy the quest for "The Dress" a little longer.But trying dress after dress over the next few months (even in Sao Paulo and London) I kept comparing them with the first dress I tried on. So I decided to buy that particular dress, however unfortunately at that stage they did not sell the dress anywhere anymore. Getting slightly nervous and trying to find somebody to perhaps make the dress for me I decided to call the first shop just in case, and after nine months they still had that one last Pronovias Urania dress!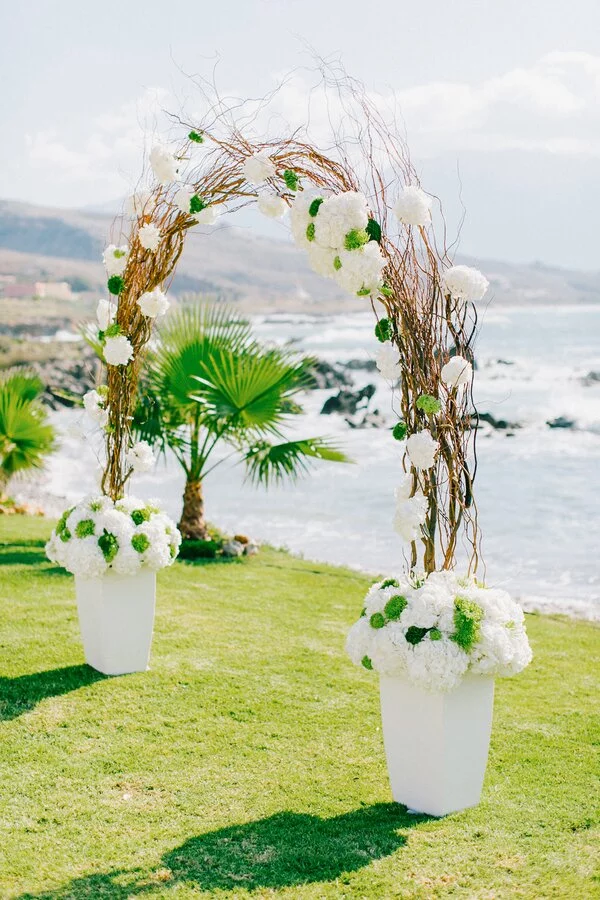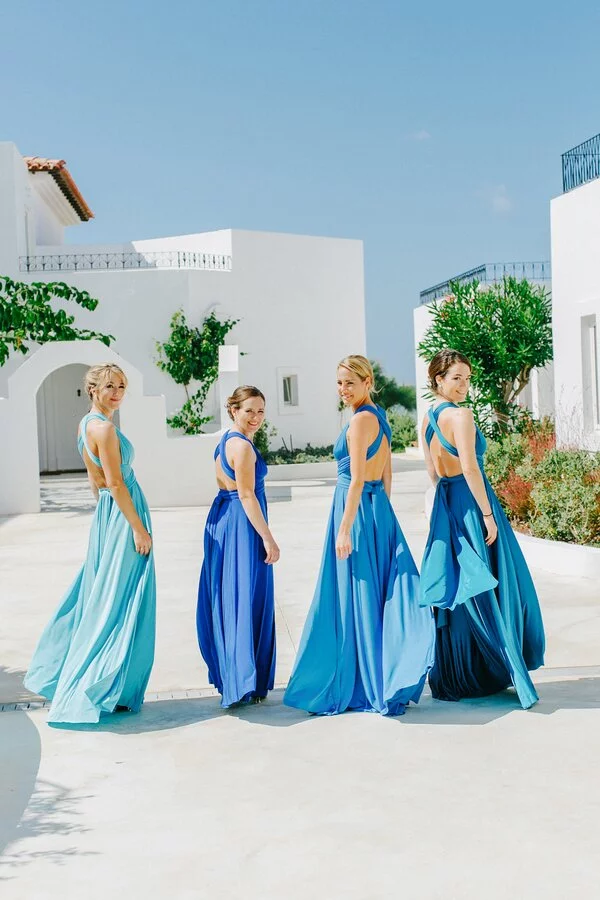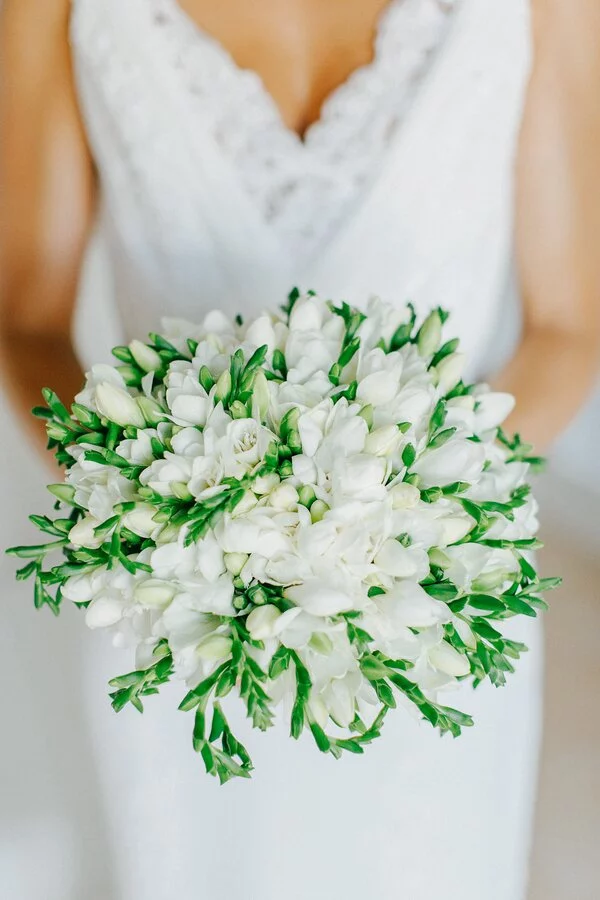 Getting married in Crete was almost like a fairytale. The amazing beauty of the island and the always wonderful weather, together with having dear memories, family and roots there made it so special to both of us.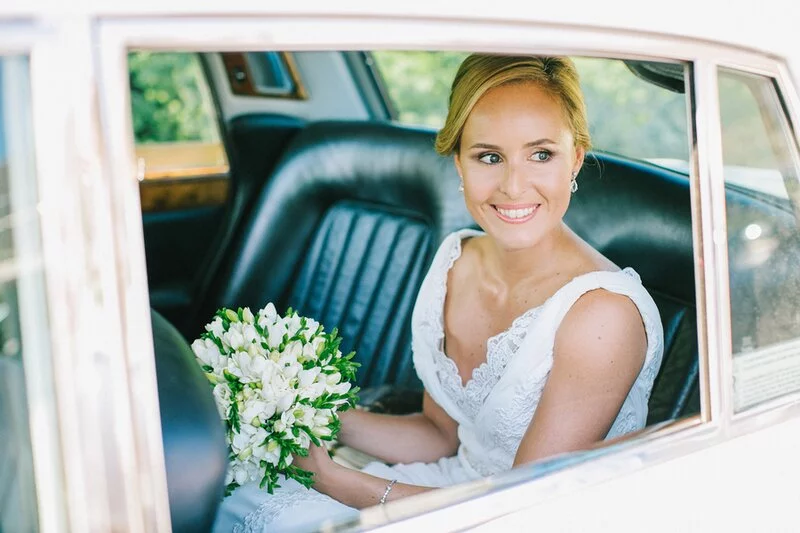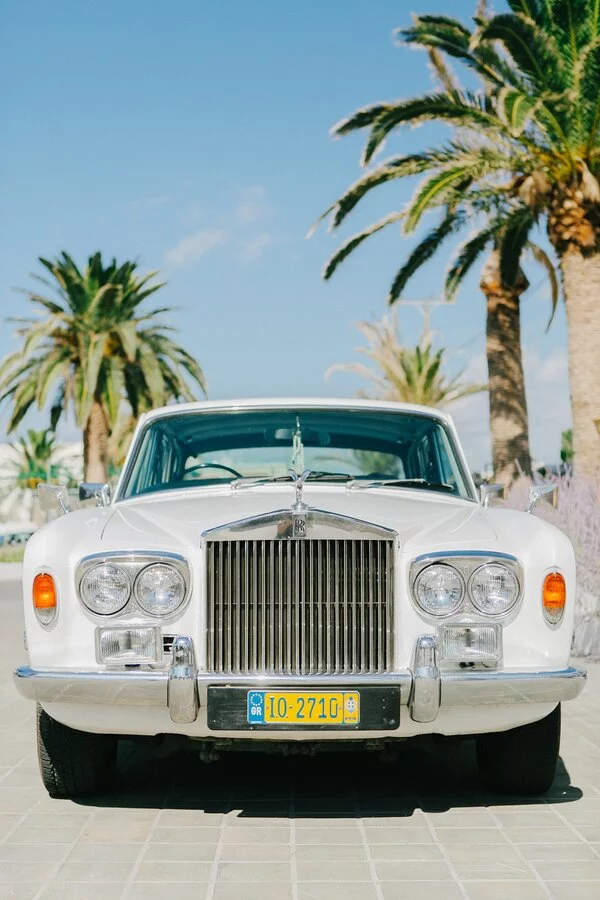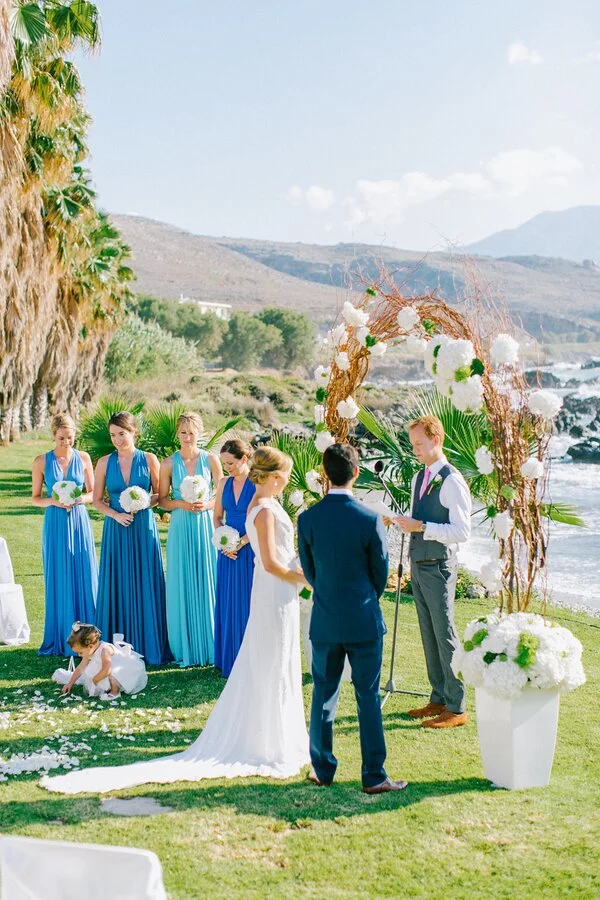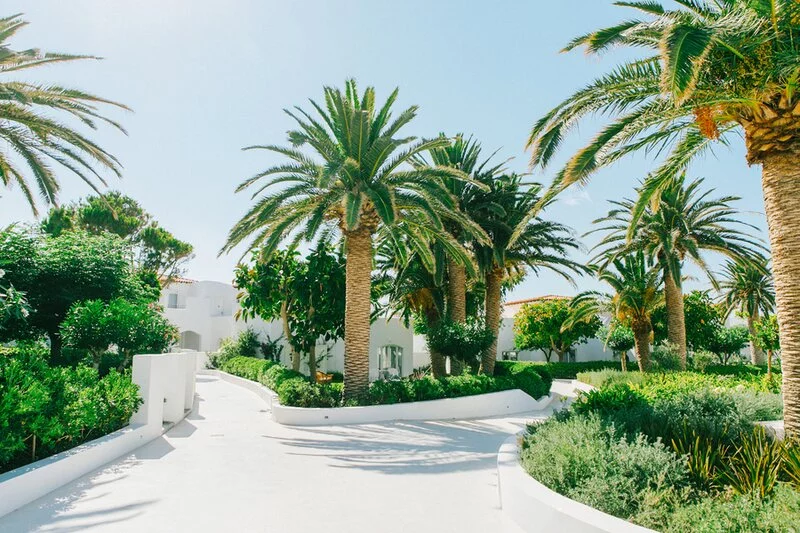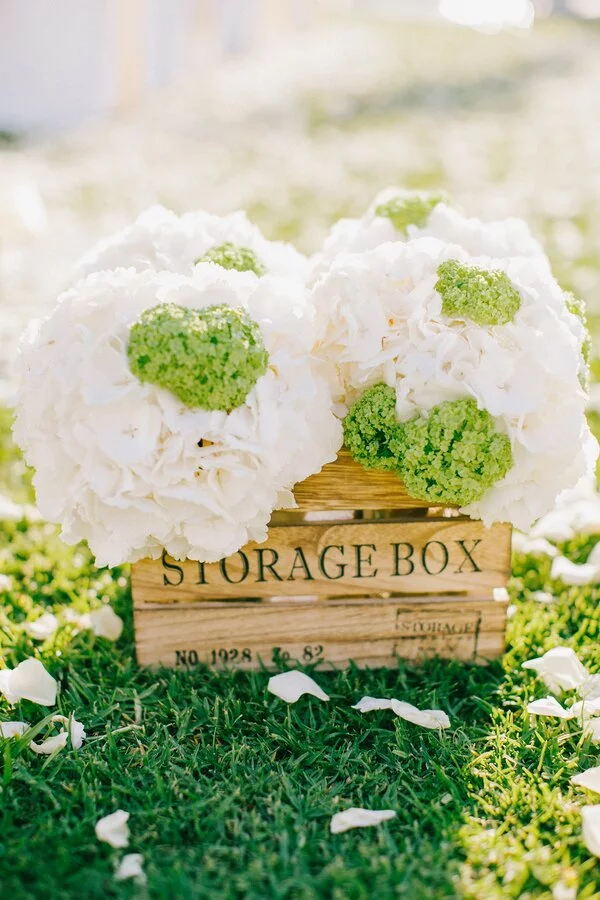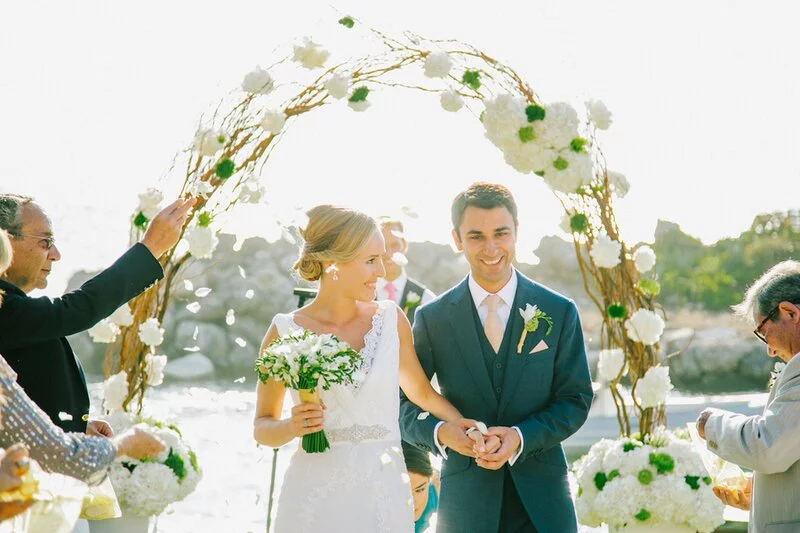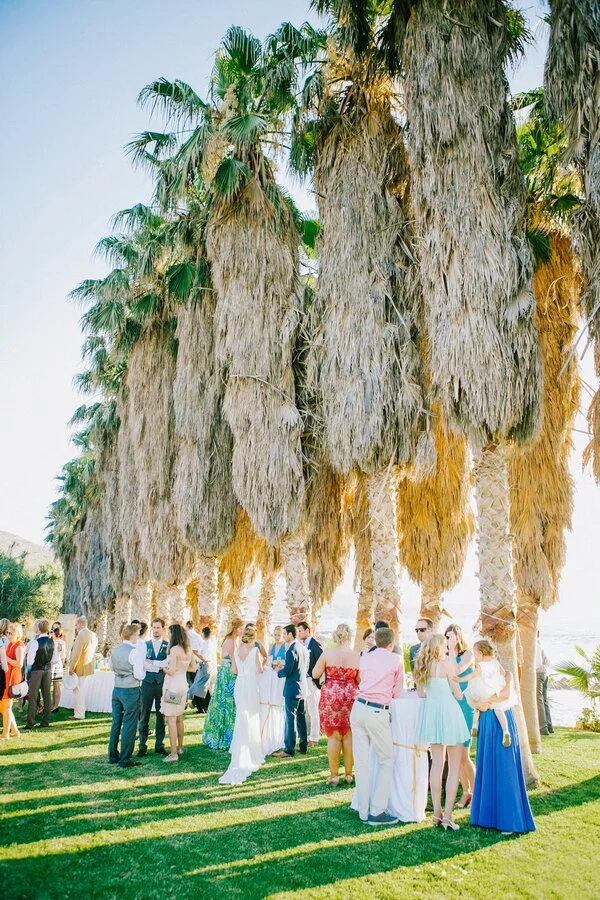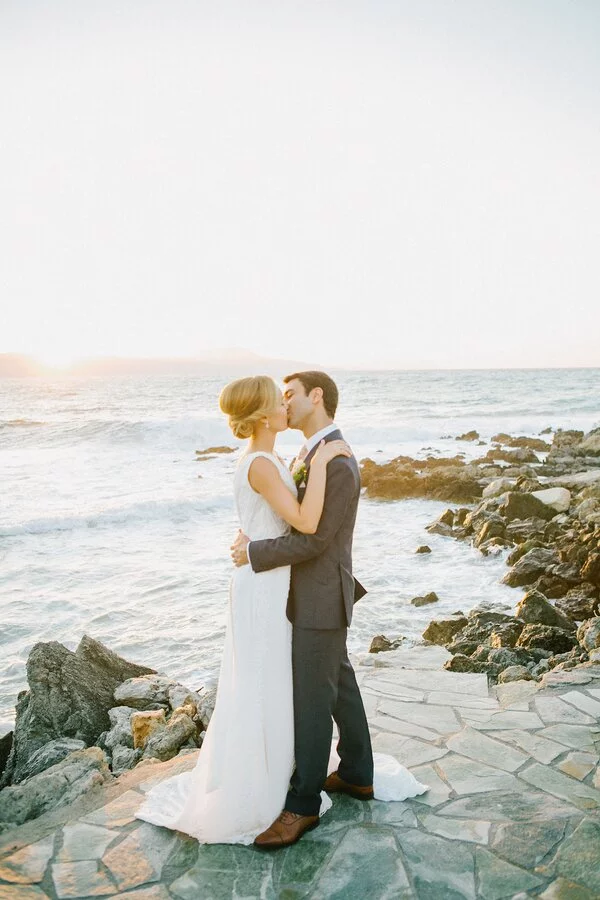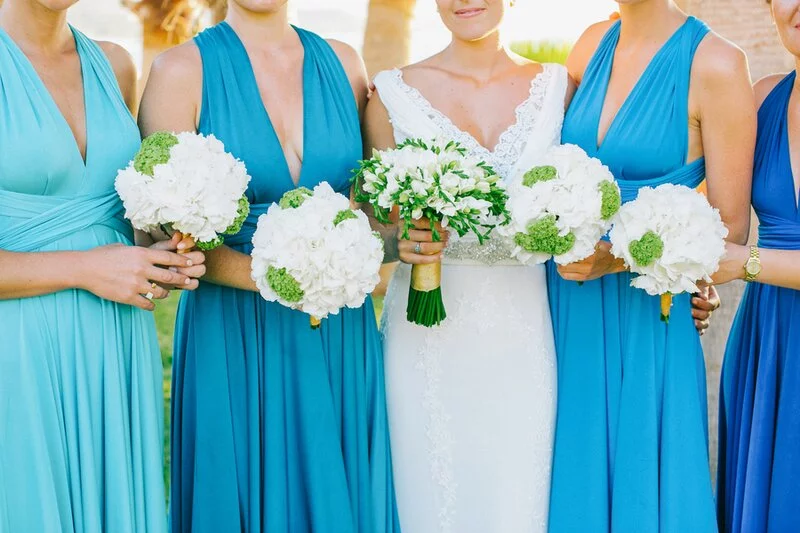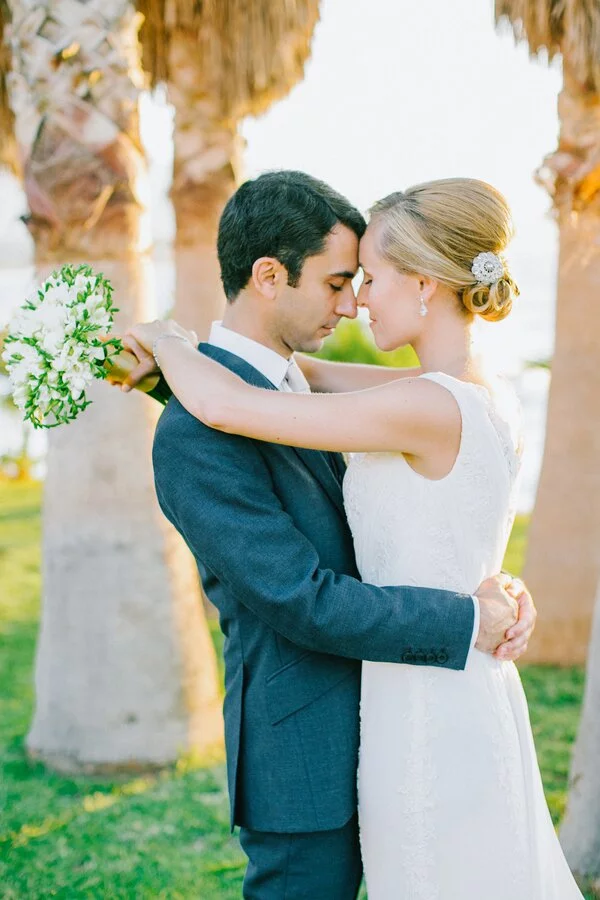 Two important "old" accessories that made my day and outfit even more special were a silver six pence, given to me by one of my bridesmaids (quite rare to find nowadays) and a brooch. The brooch has been in my family for at least four generations, once given to my Grandmother by her great aunt, I got to keep this special piece after the passing of my Grandmother. And as I wanted nothing more then my Grandmother to be a part of our special day, I decided to wear the brooch in my hair and in that way have my Granny with us in spirit.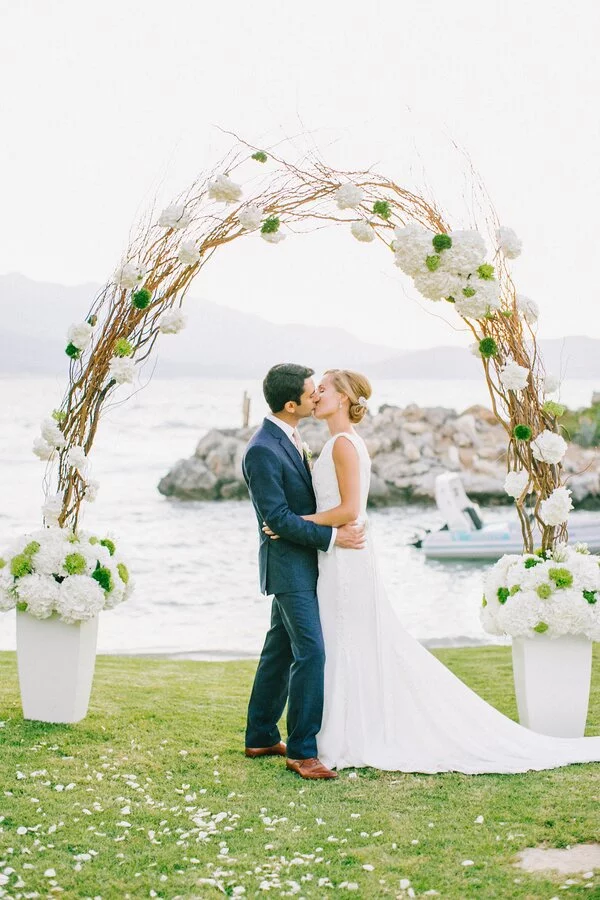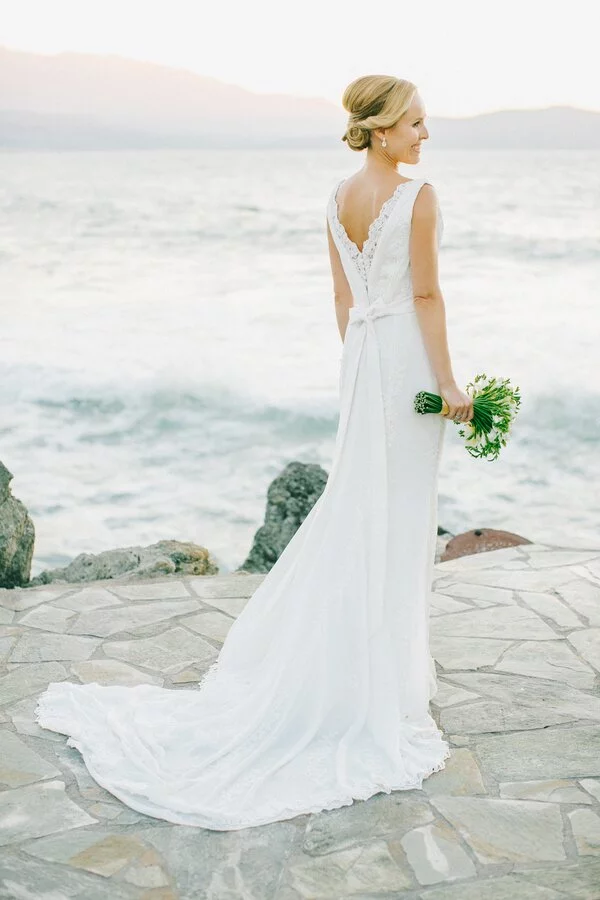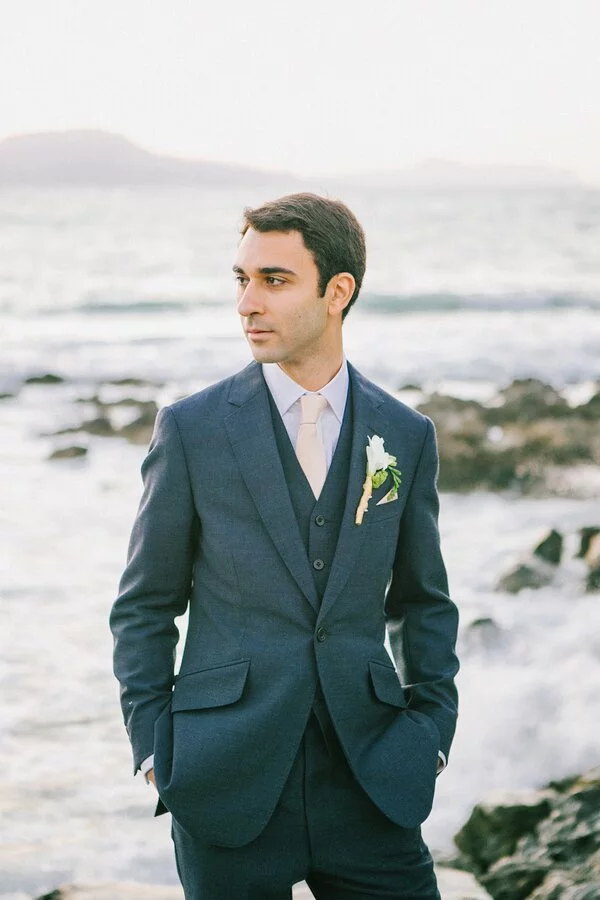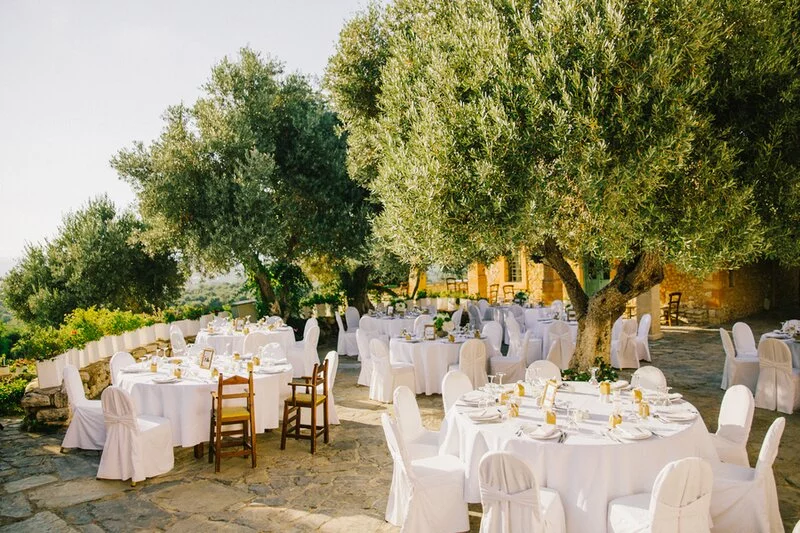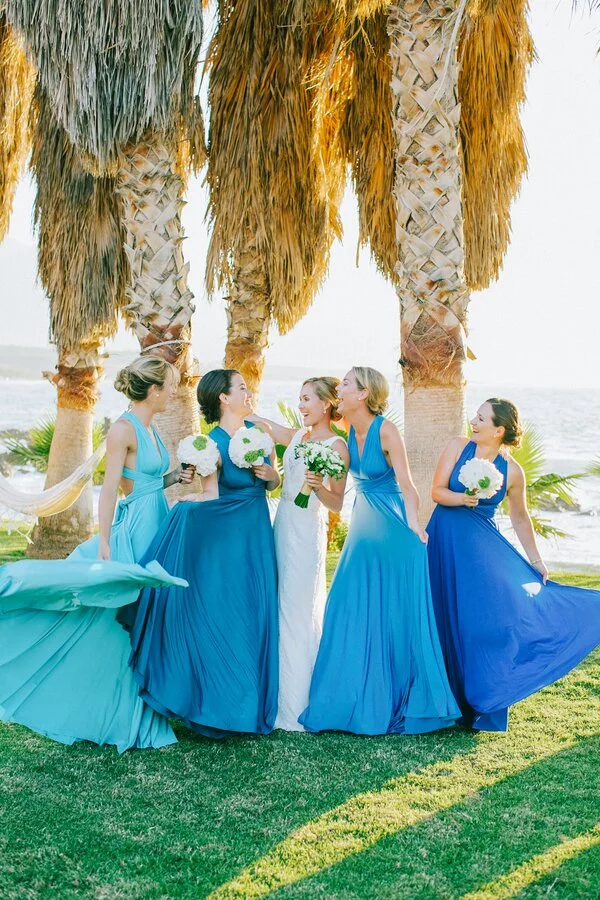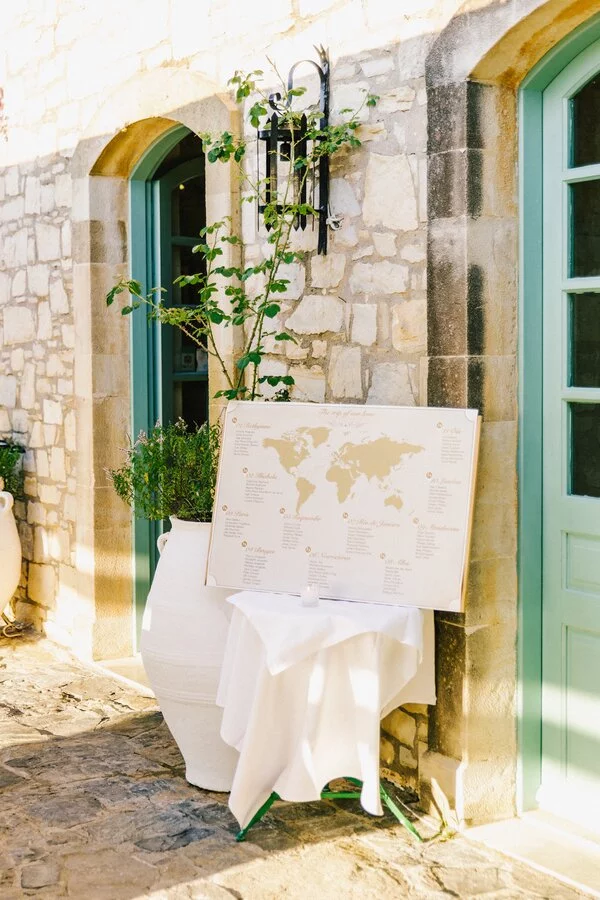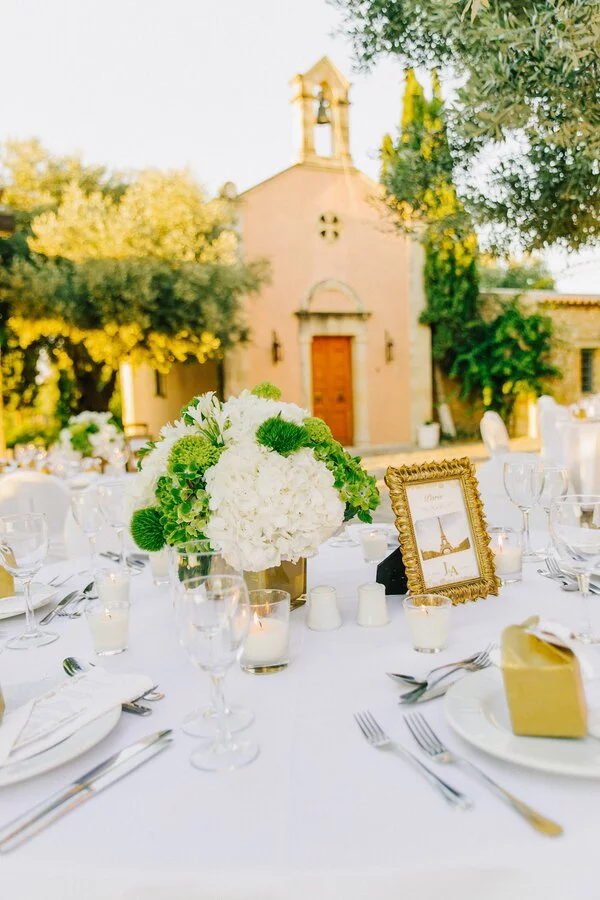 When Annette and Jaime arrived at the venue, walking along a flagstone path decorated with romantic blinking luminaria bags, a string duet greeted them, along with their international guest list. Dozens of hanging jars filled with glowing tea lights added a romantic atmosphere to the chic wedding. Professional Greek dancers performed at the ceremony, delighting the guests and inviting them to join in the dance.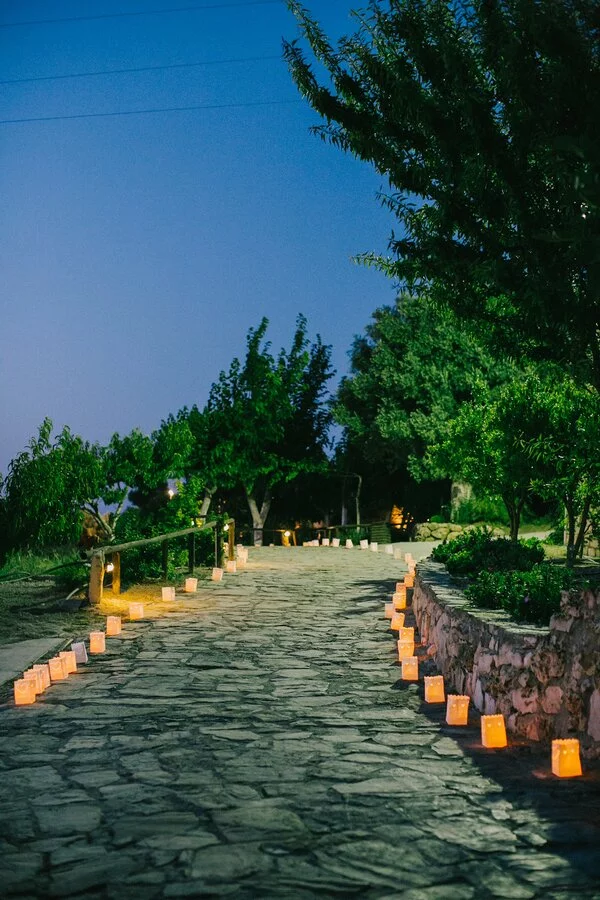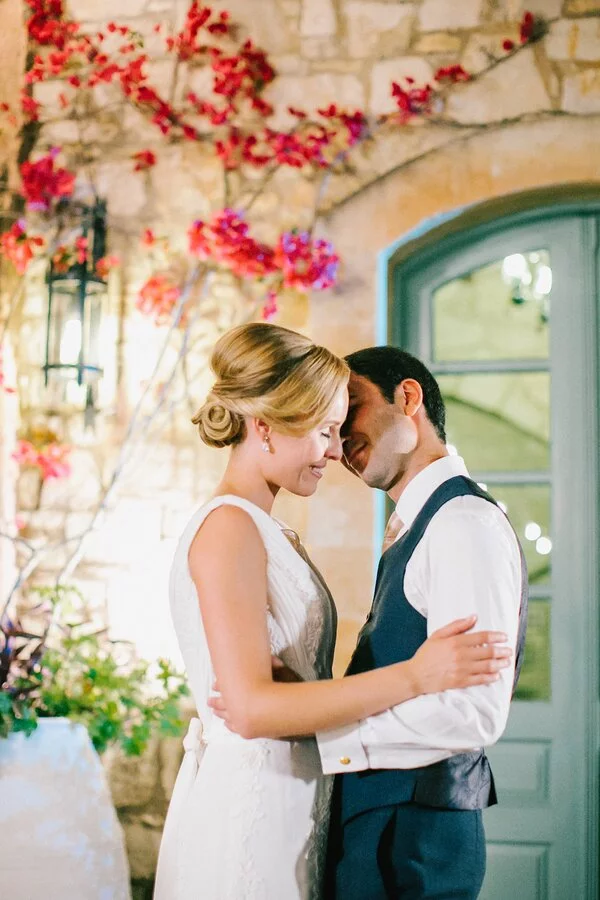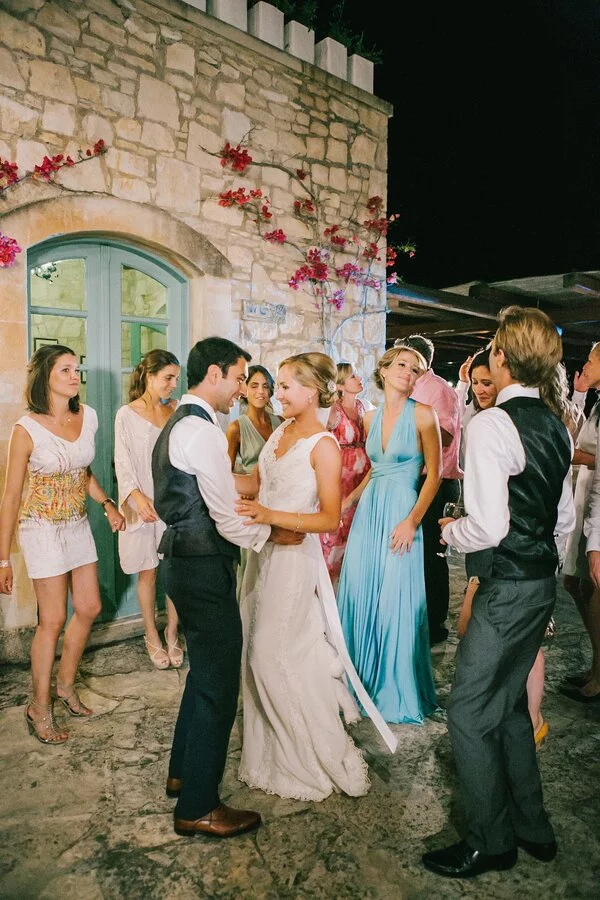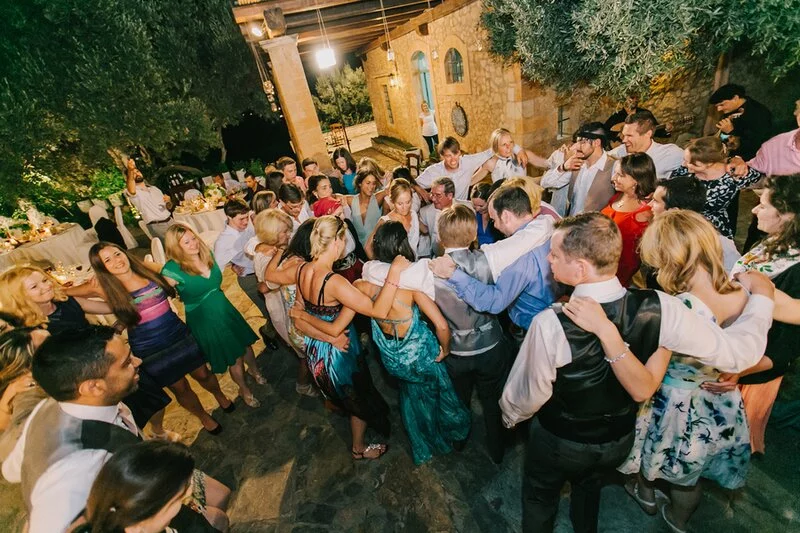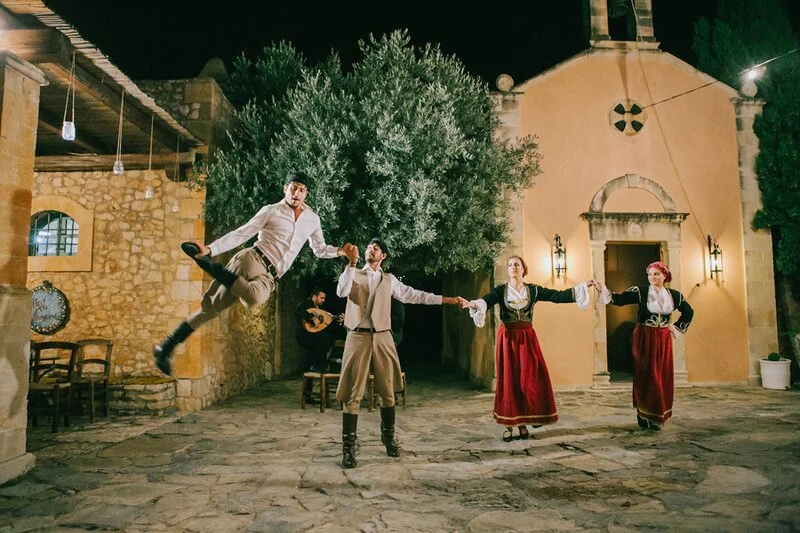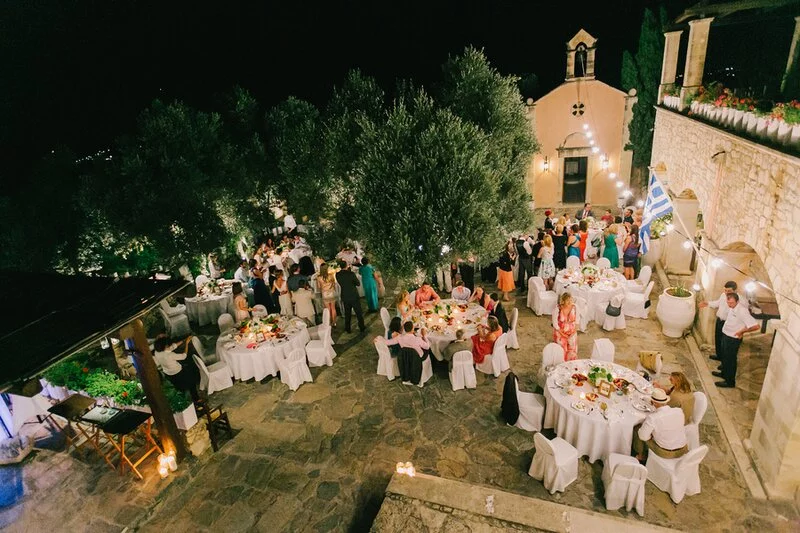 Creative Team:
Location: Agreco Farm | Photographer: HannaMonika Wedding Photography | Event Planner: Moments Wedding & Events | Bridesmaid Dresses: Twobirds Bridesmaids| Dress Designer: Pronovias | Groom's Attire: Cad & The Dandy | Pre Ceremony Location: Caramel Boutique Resort |