We know how important it is for a bride to have her ladies by her side but lets not forget about the groom and his guys.
Here is our 2015 Groomsmen Gift Guide and it is nothing short of manly.
A gift set for your guys guys is a great idea. Include gifts that can be worn by the groomsmen the day of your wedding, like socks and a tie, it'll take the guessing out of the guessing.
Want to get personal? How about these great monogrammed wallets and shaving kits, oh and lets not forget the personalized whiskey glasses!
These gifts are sure to be used time and time again!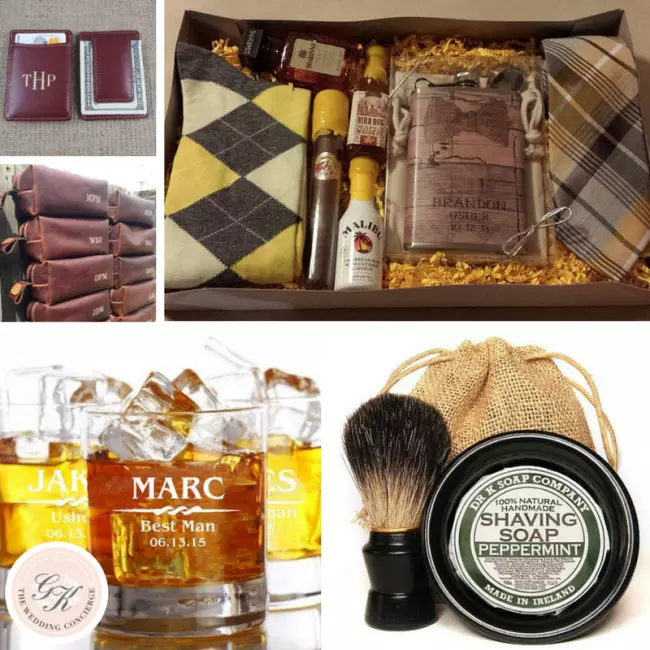 Image Credits:
Monogrammed Leather Wallet – Tiposcreations via Etsy // Gift Box via Pinterest // Leather Monogrammed Shaving Kit – Lifetime Leather Co via Etsy // Whiskey Glass – Everything Decorated via Etsy // Shaving Soap – Drk Soap Company via Etsy